This is a great cake to bake for a party. It tastes delicious, and can be made up to a week in advance (covered). From the Jerusalem cookbook by Yotam Ottolenghi and Sami Tamini.
684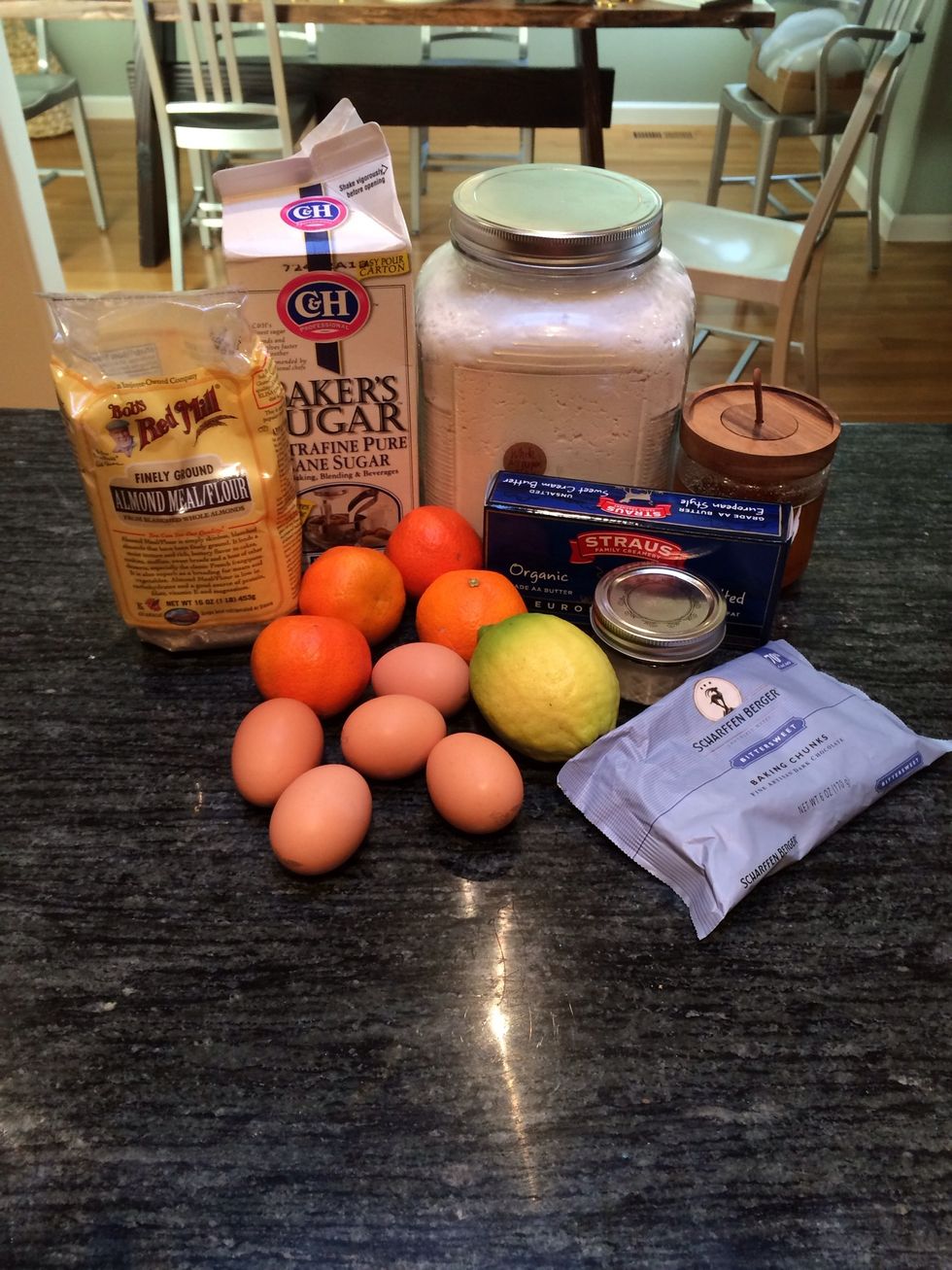 Gather the ingredients.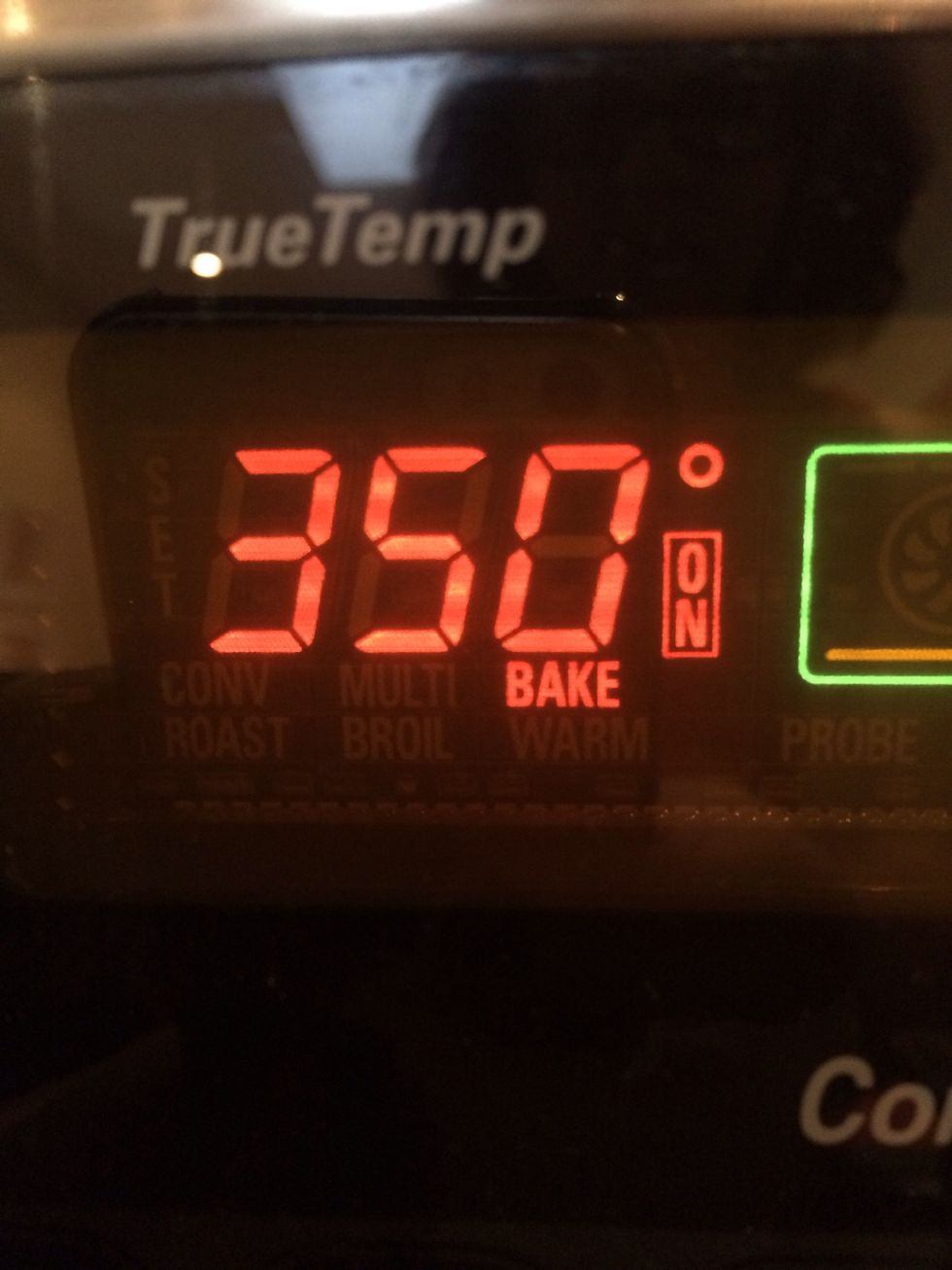 Preheat the oven to 350 degrees F.
Lightly grease a 9 or 10 inch springform pan with butter and line the bottom and sides with parchment paper.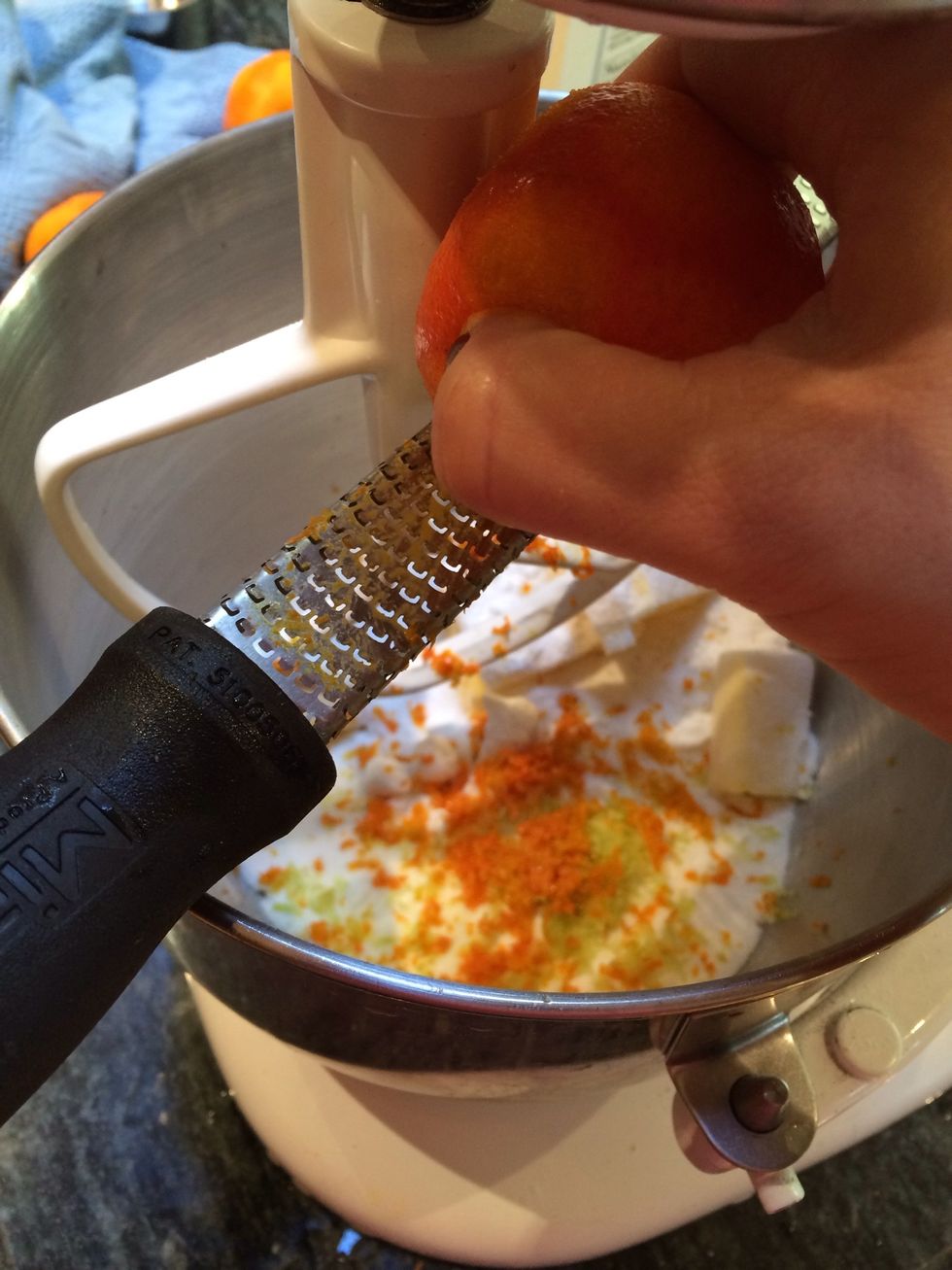 Place 200 grams of butter, 300 grams of sugar, the zest of 1 lemon, and the zest of 4 clementines in a mixing bowl.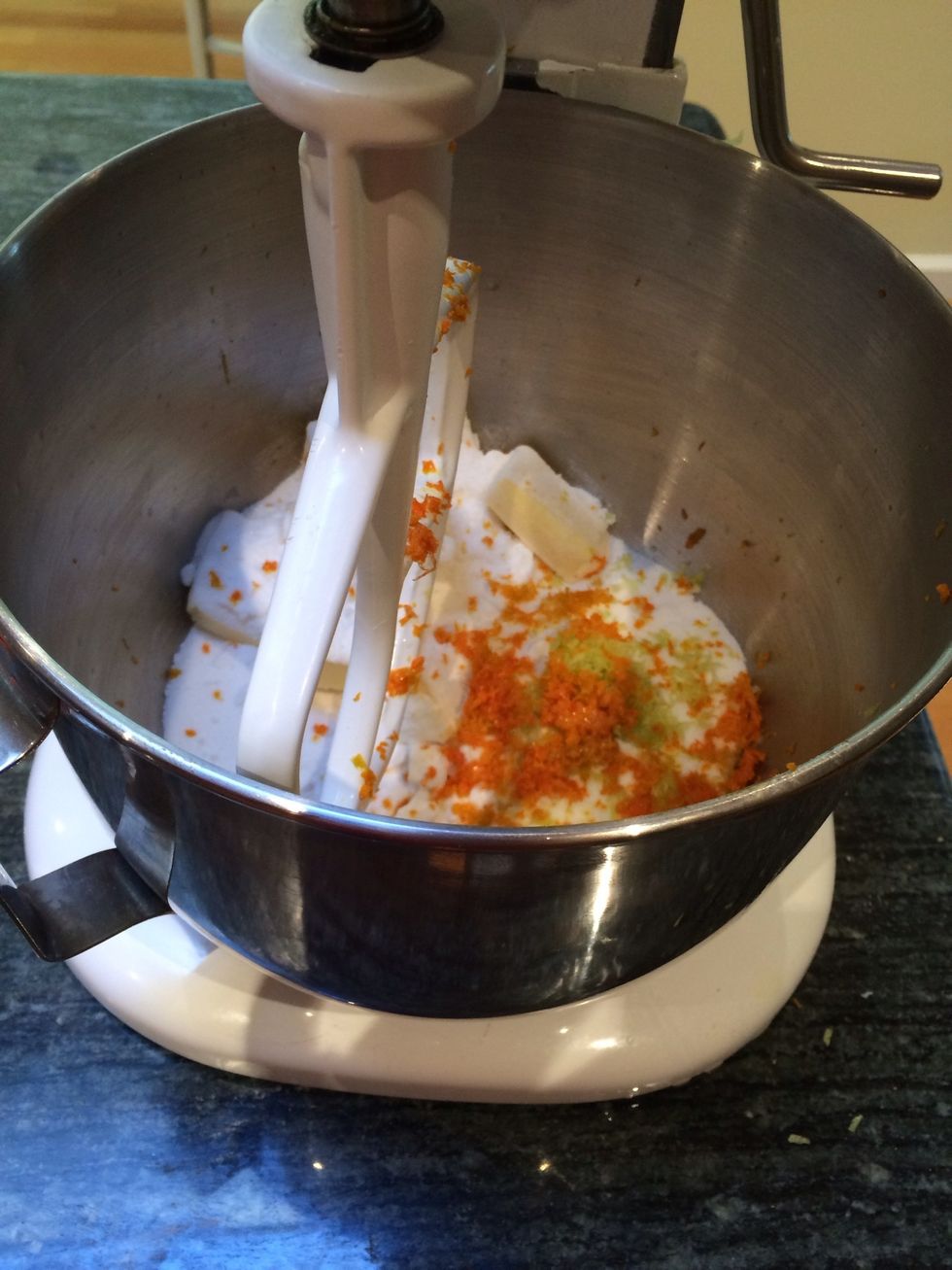 Beat on low speed until everything is combined well. Do not overwork the mixture.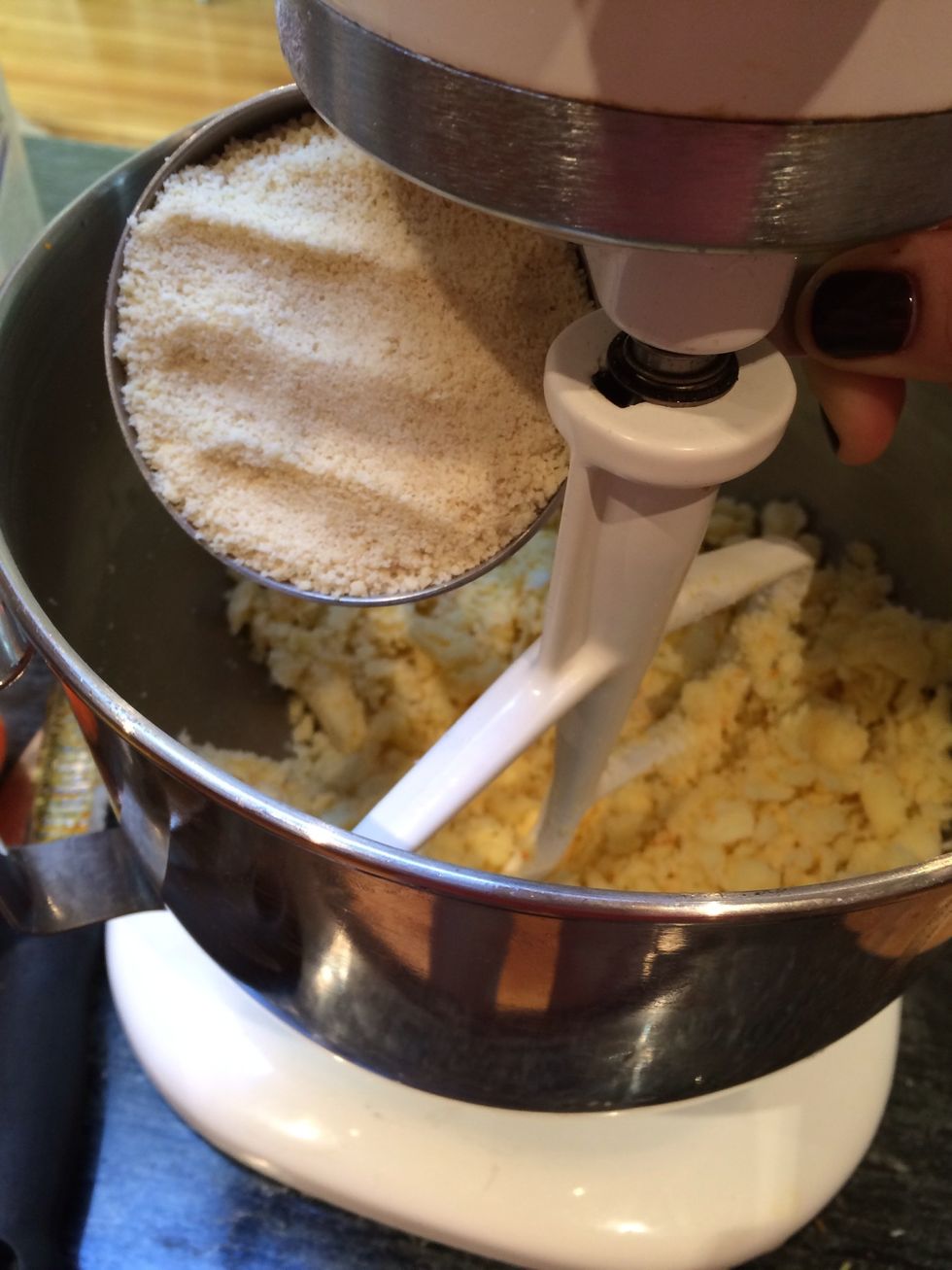 Add half (140 grams) of the ground almonds, and mix until combined.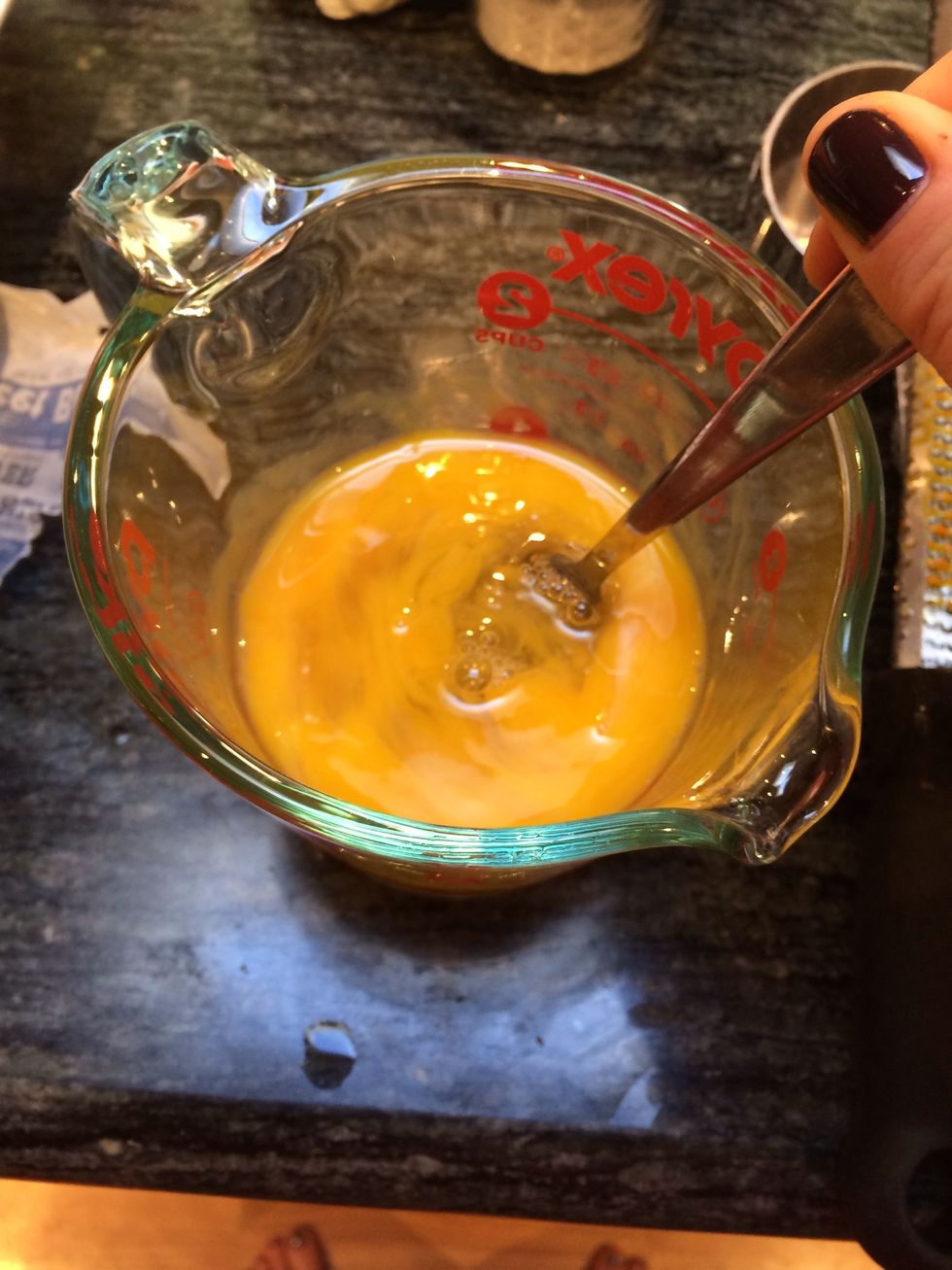 Beat 5 eggs.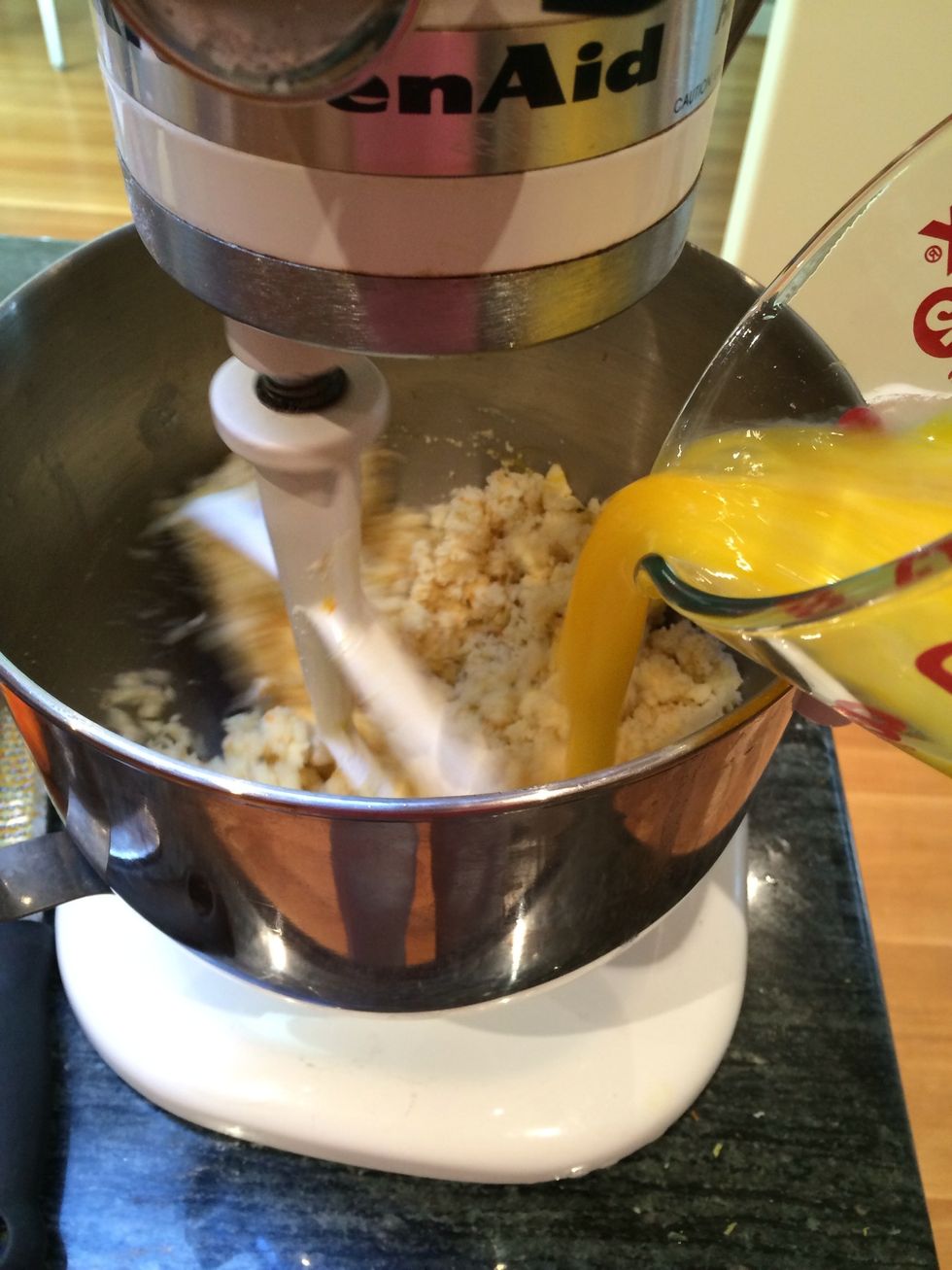 While the mixer is running, gradually add the eggs. Stop every once in a while to scrape down the sides of the bowl.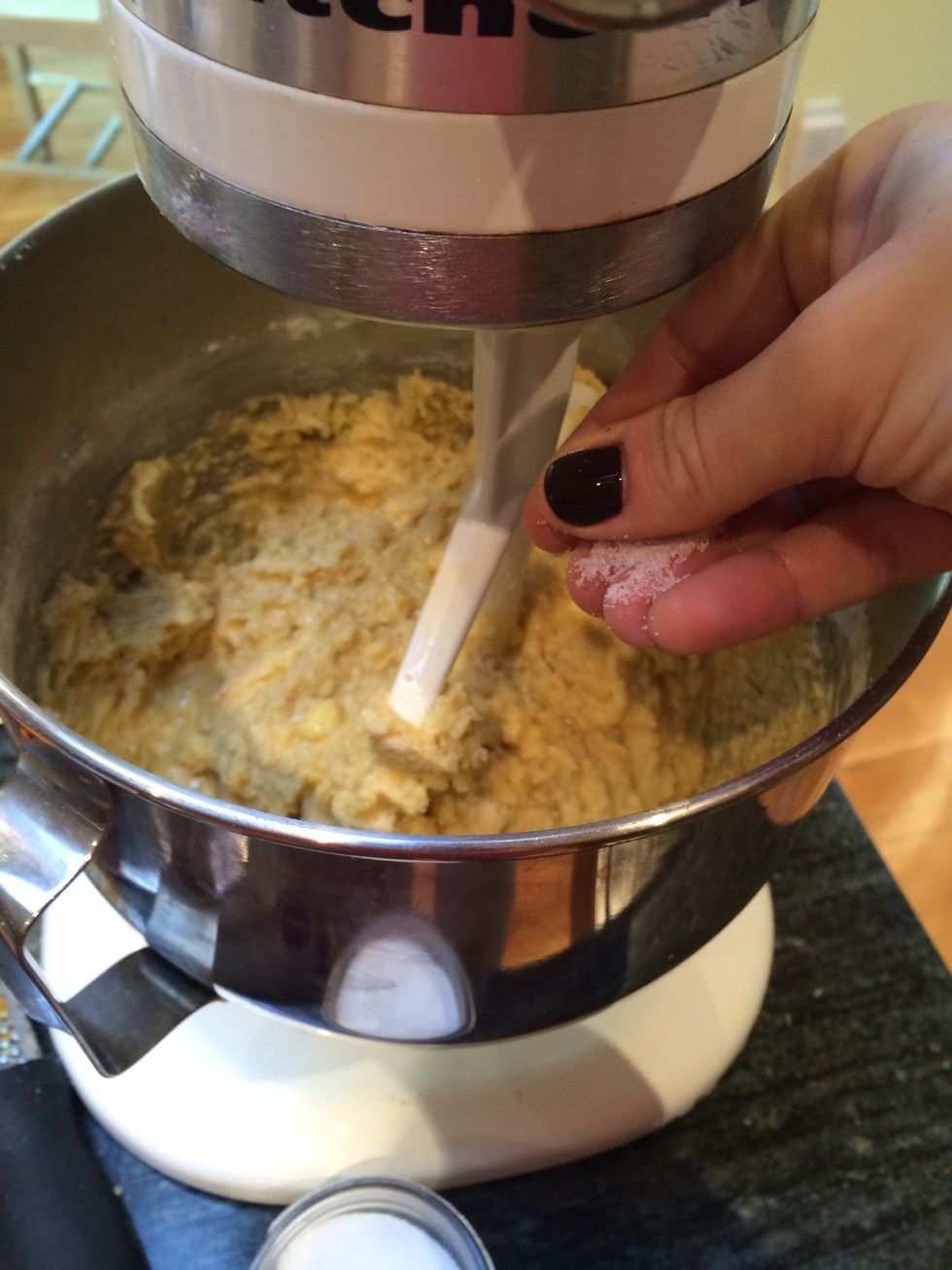 Add the remaining almonds (140 grams), 100 grams of flour and a pinch of salt.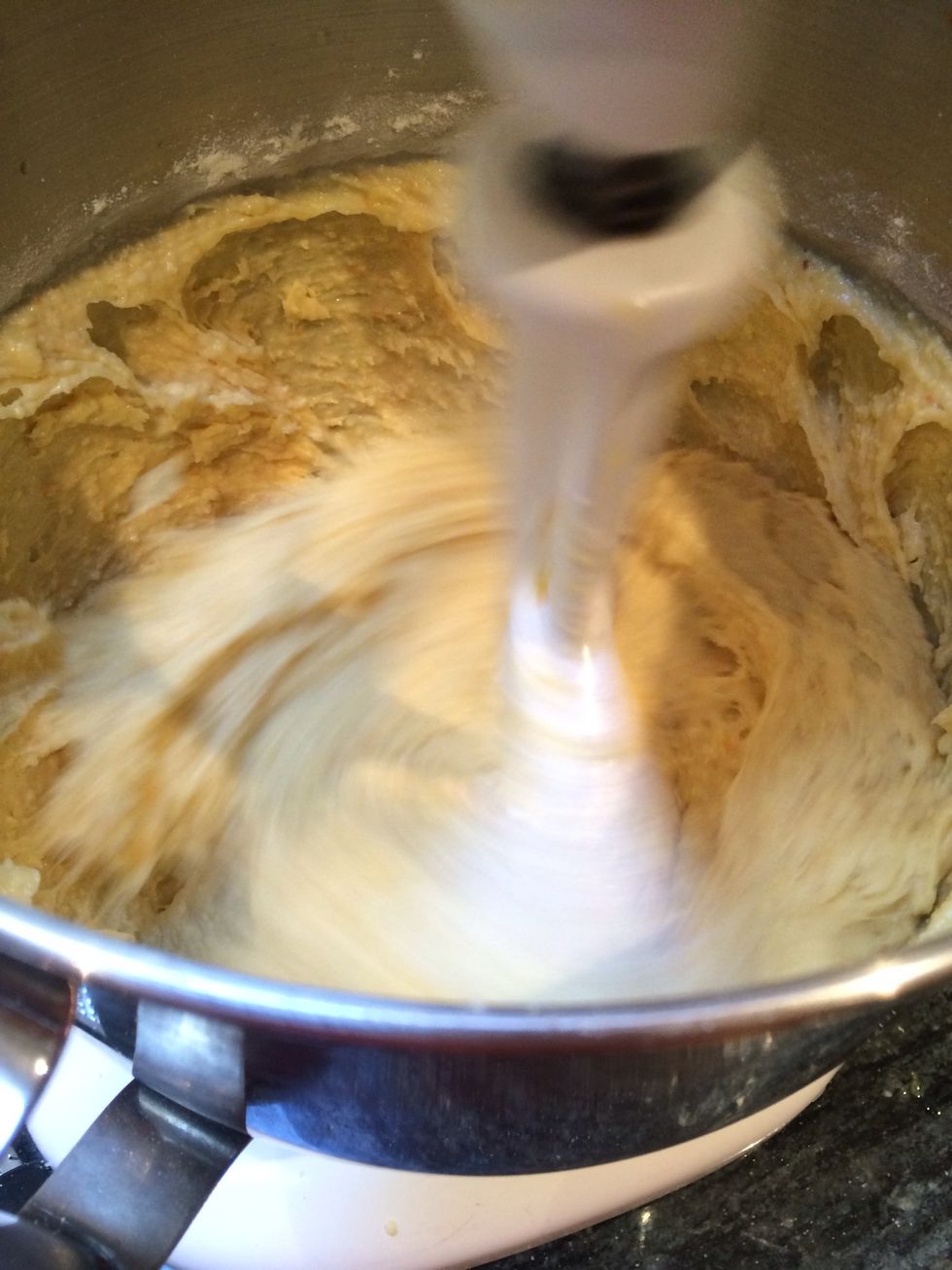 Beat until completely smooth.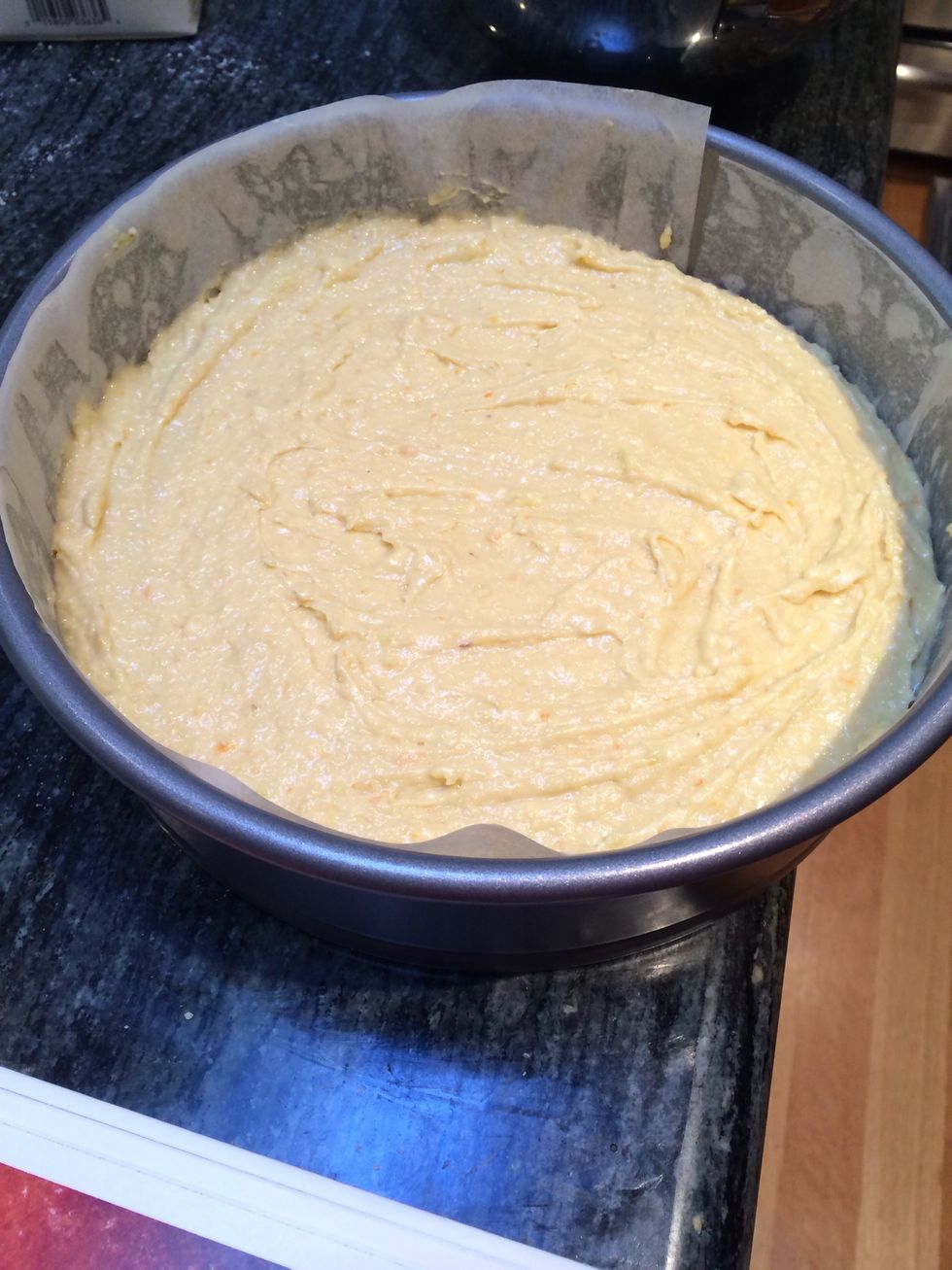 Poor the batter into the pan and level with an offset spatula.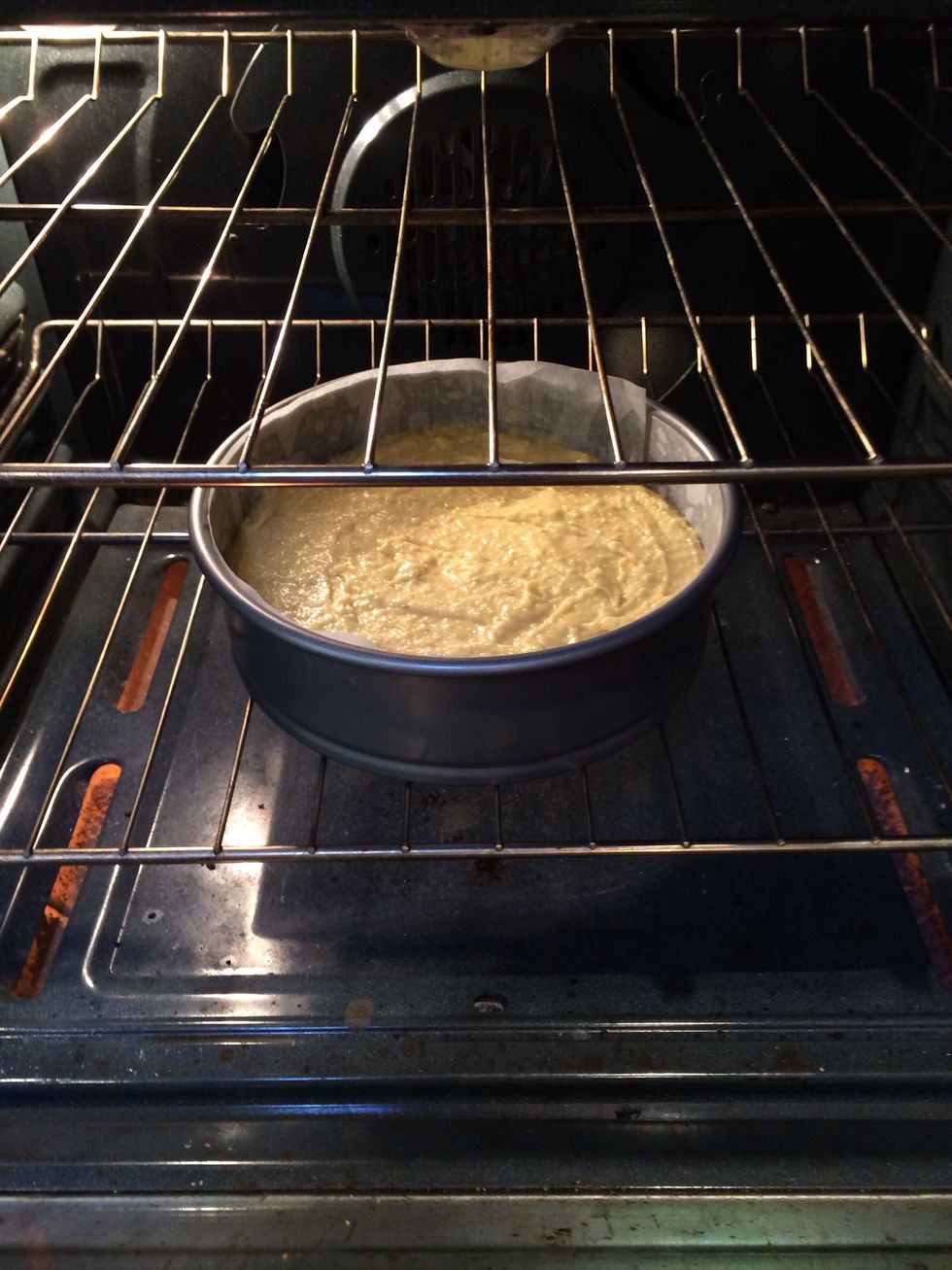 Bake for 50 to 60 minutes. Check to see if the cake is ready by inserting a skewer into the center. The skewer should come out a bit moist.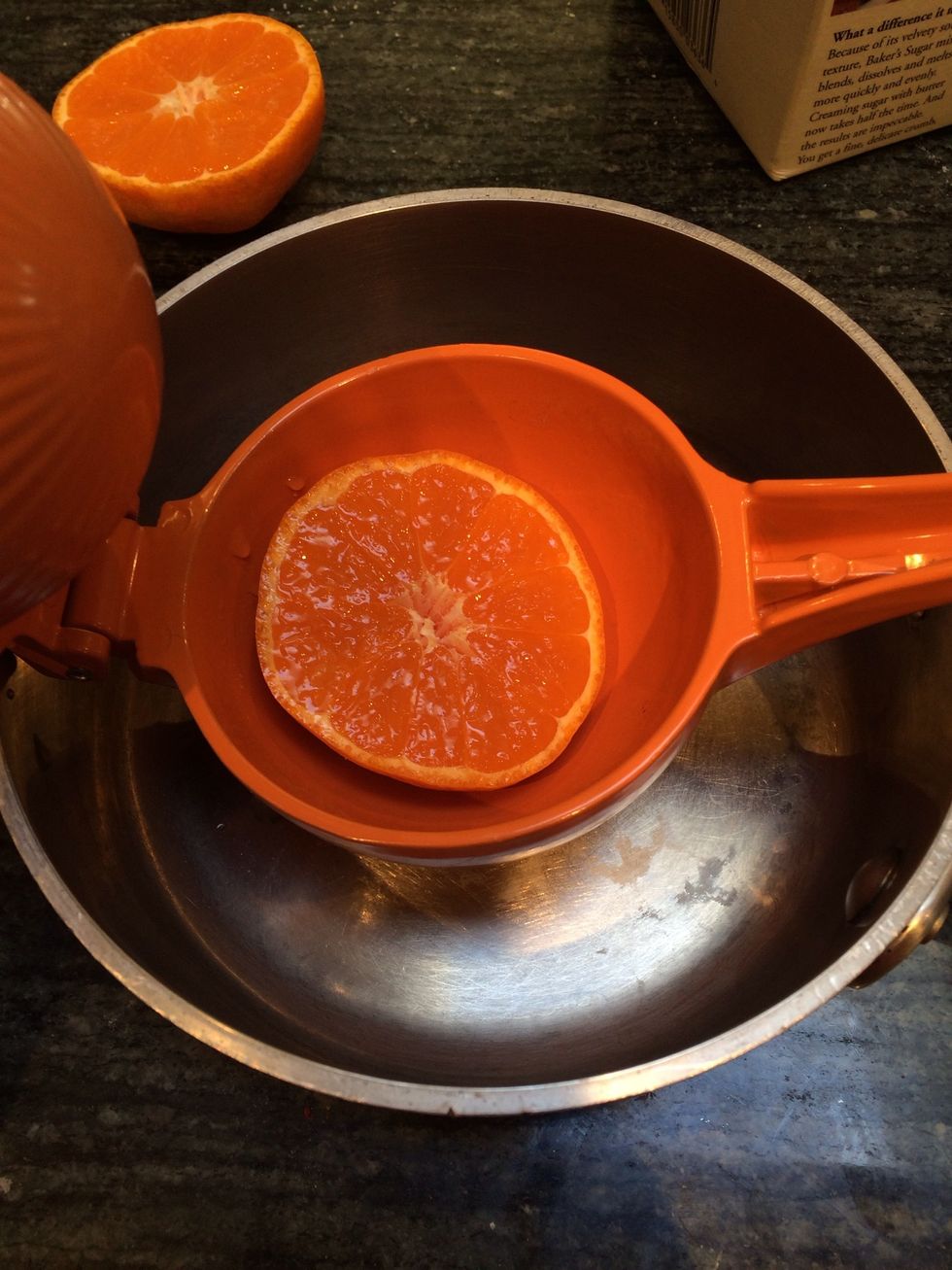 When the cake is almost done, you can start preparing the syrup.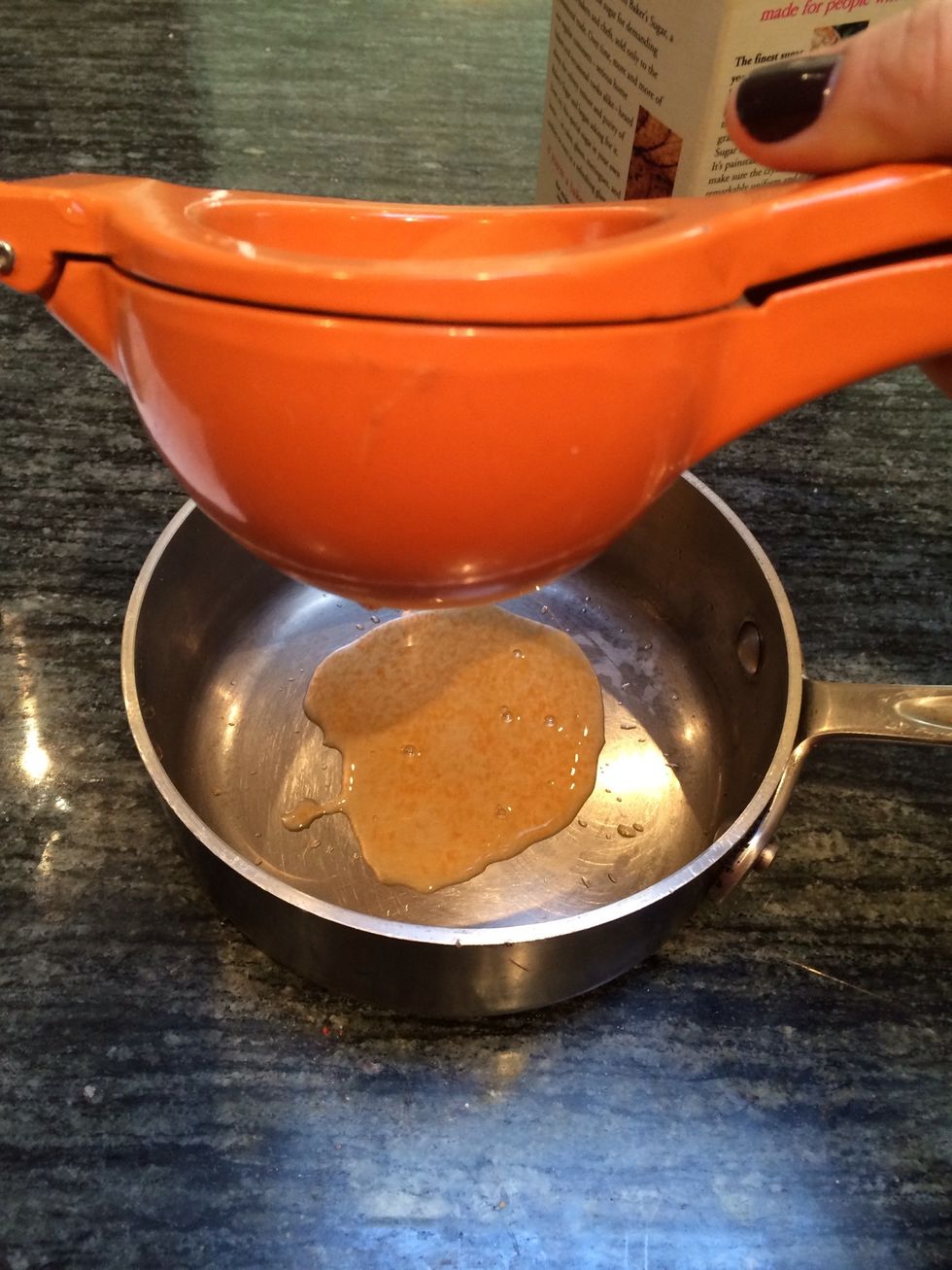 Juice the clementines and lemon.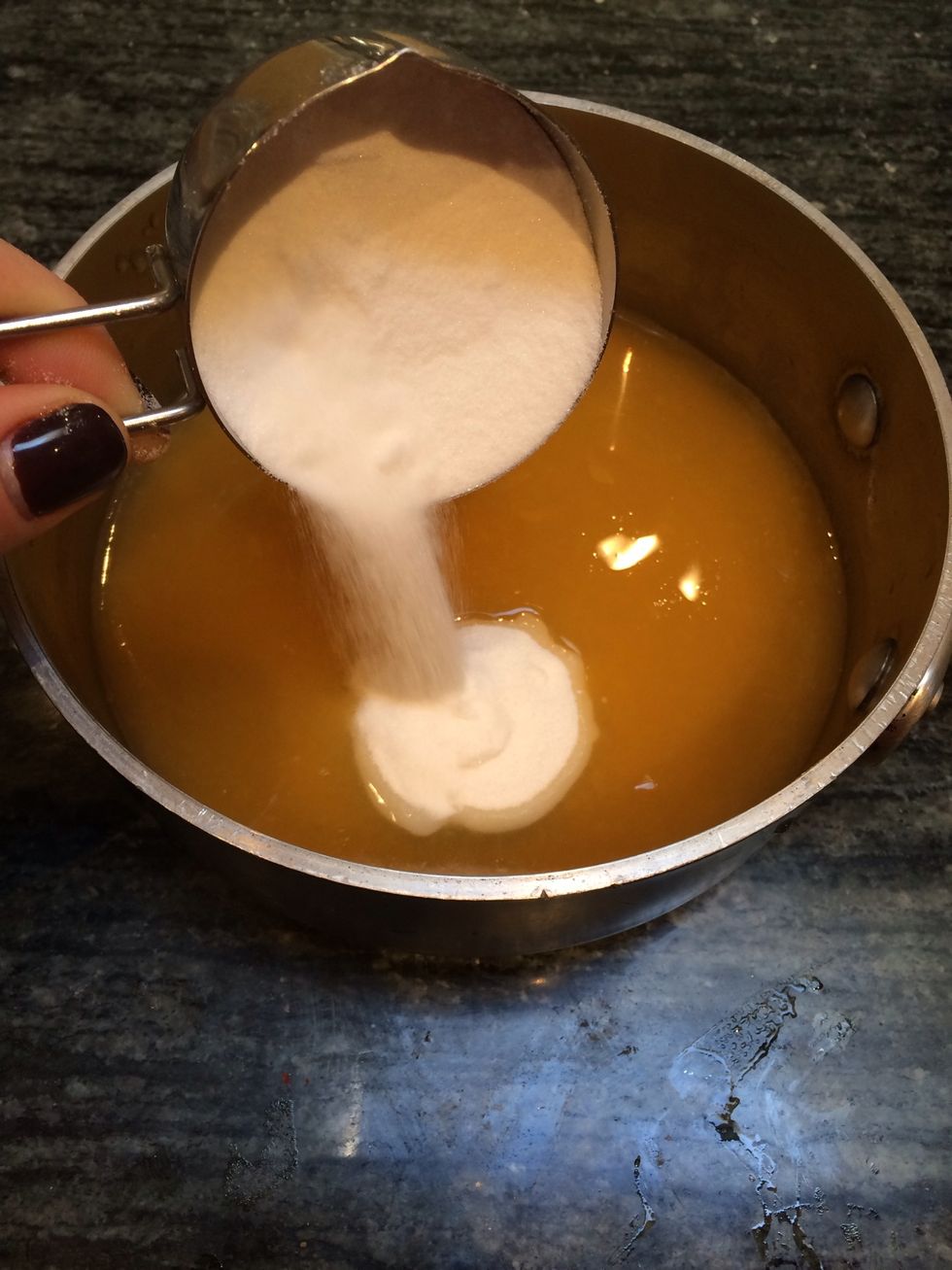 In a small saucepan combine 1/2 cup of the juices and the remaining (80 grams) of sugar.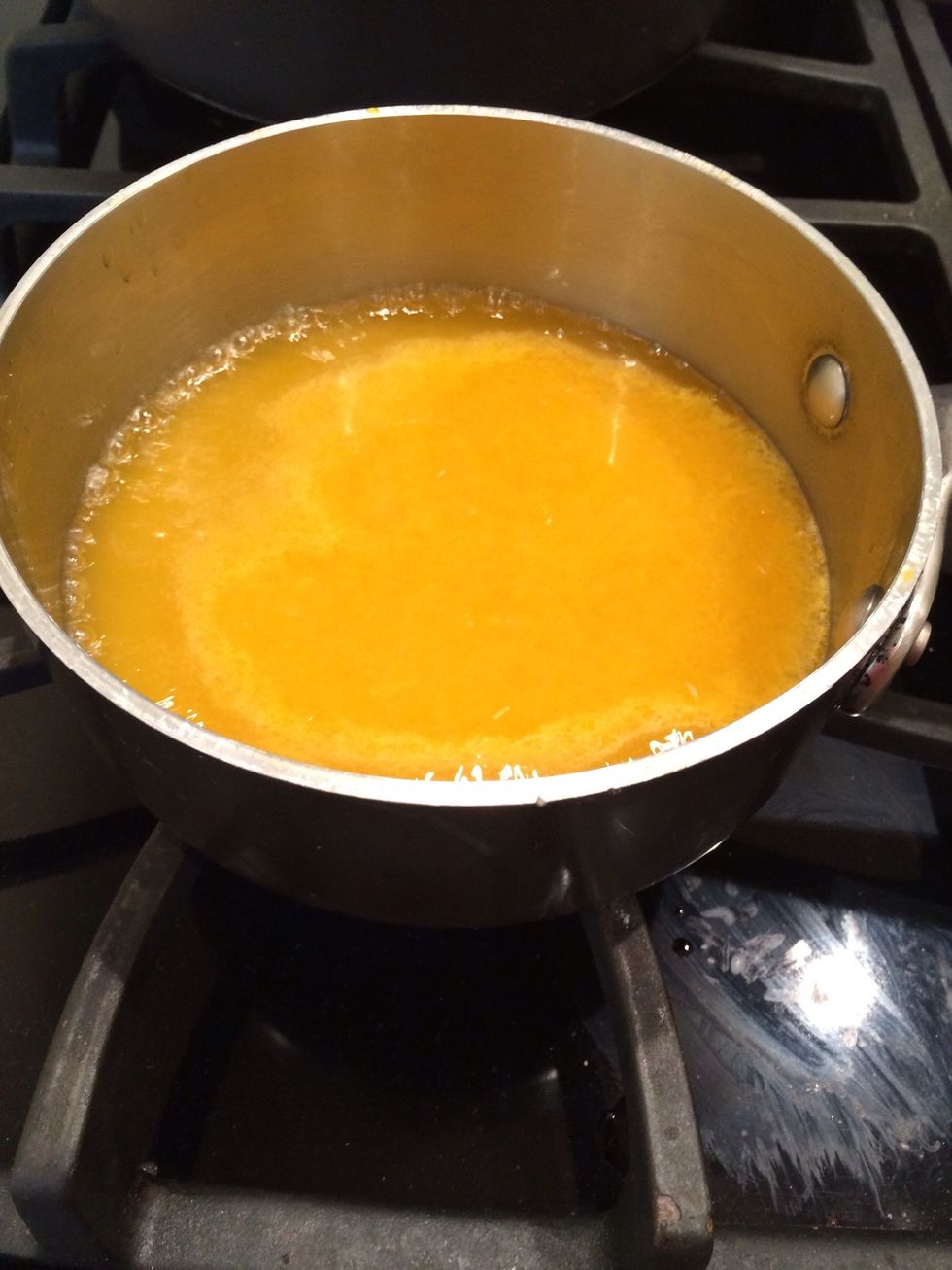 Bring to a boil. When it starts boiling, remove from heat.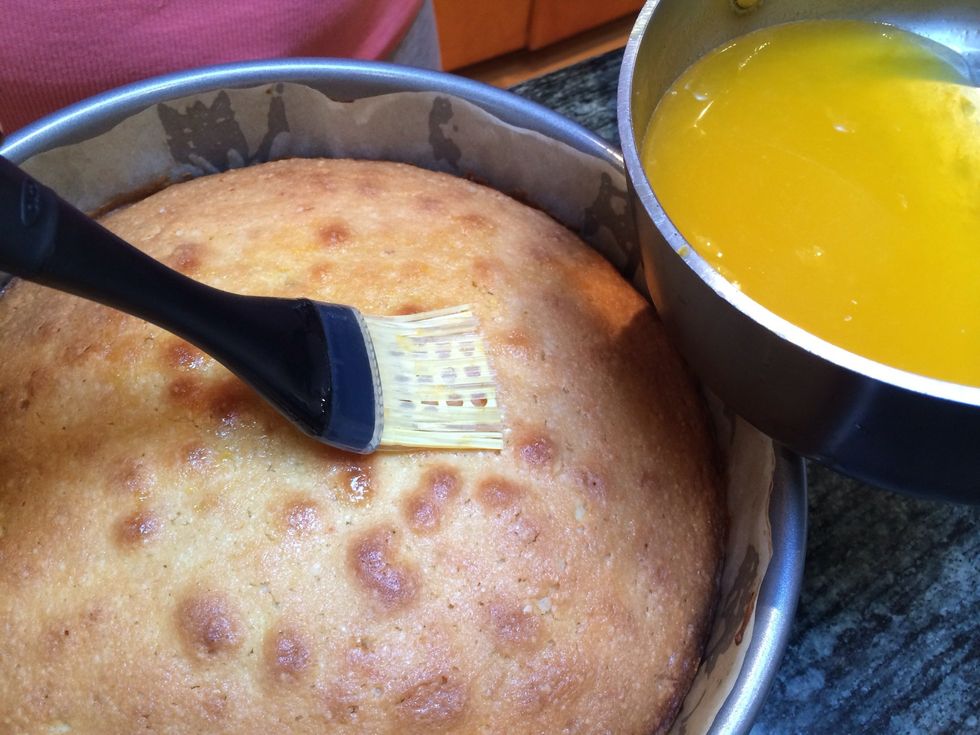 As soon as the cake is done, and removed from the oven, brush the boiling syrup on top.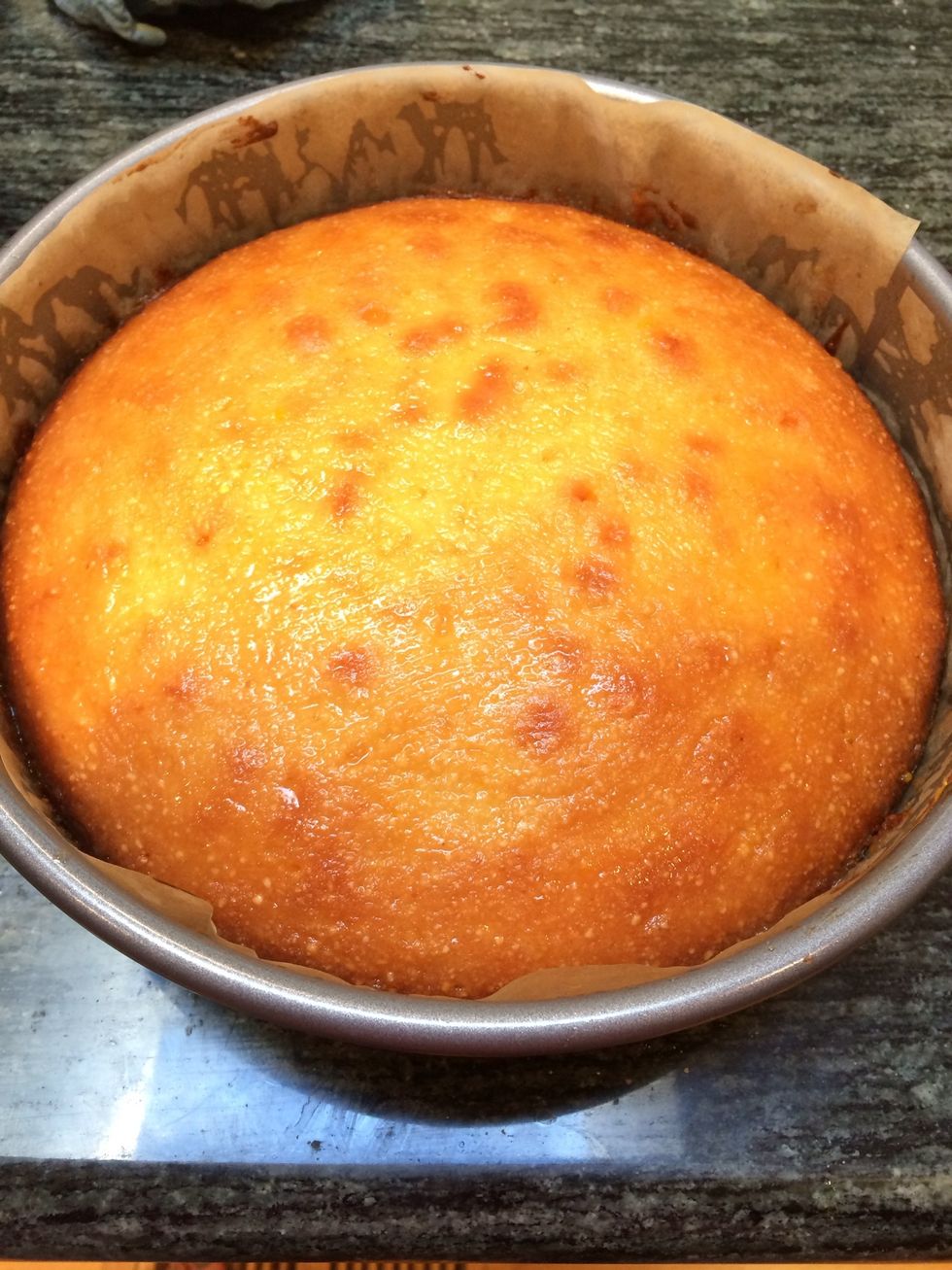 All the syrup will soak in, and it will turn a lovely orange color. Let the cake cool in the pan.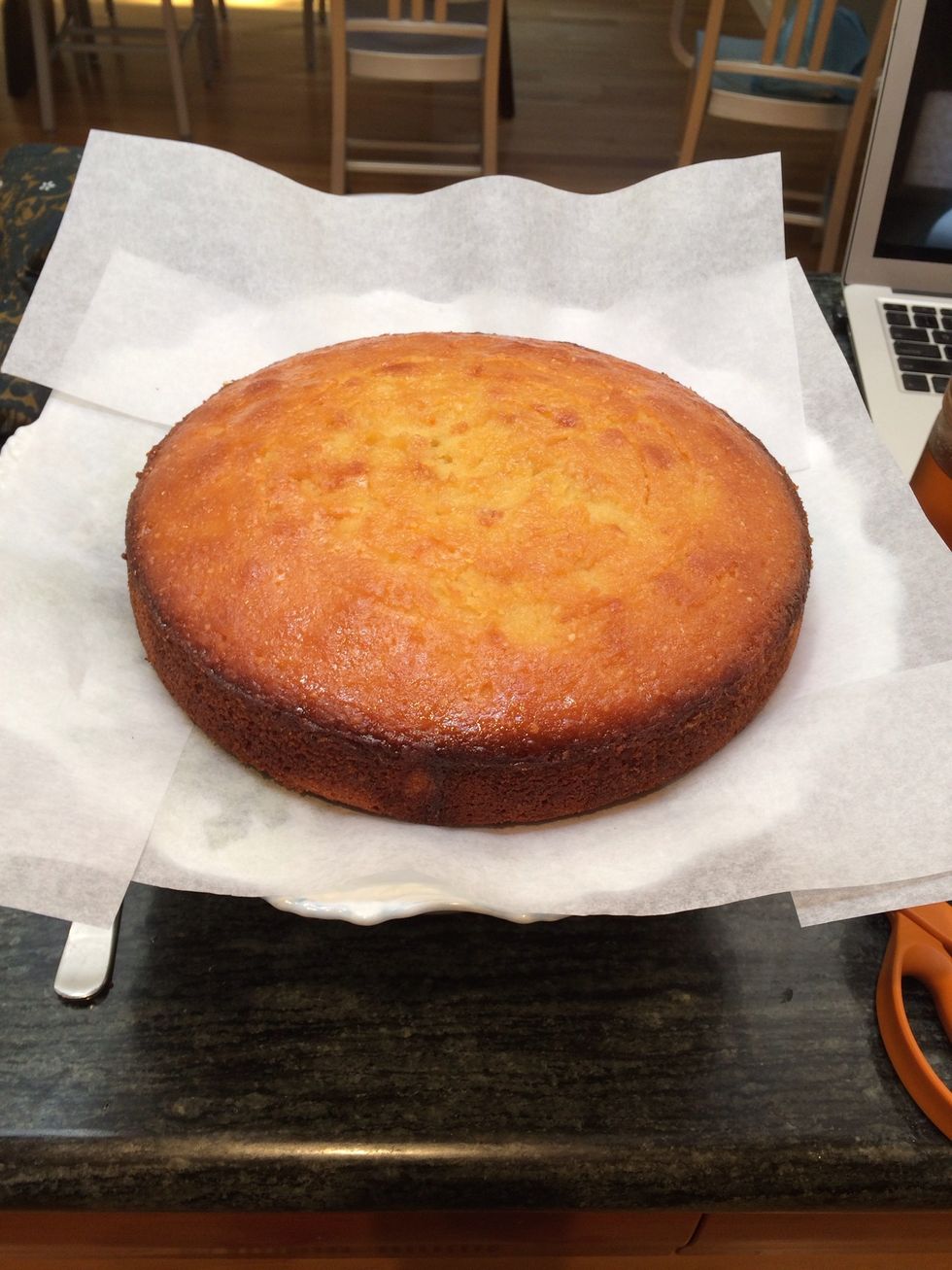 When cool, place the cake on a serving plate. I like to stick pieces of parchment paper on the bottom so that any runaway icing is easily cleaned up.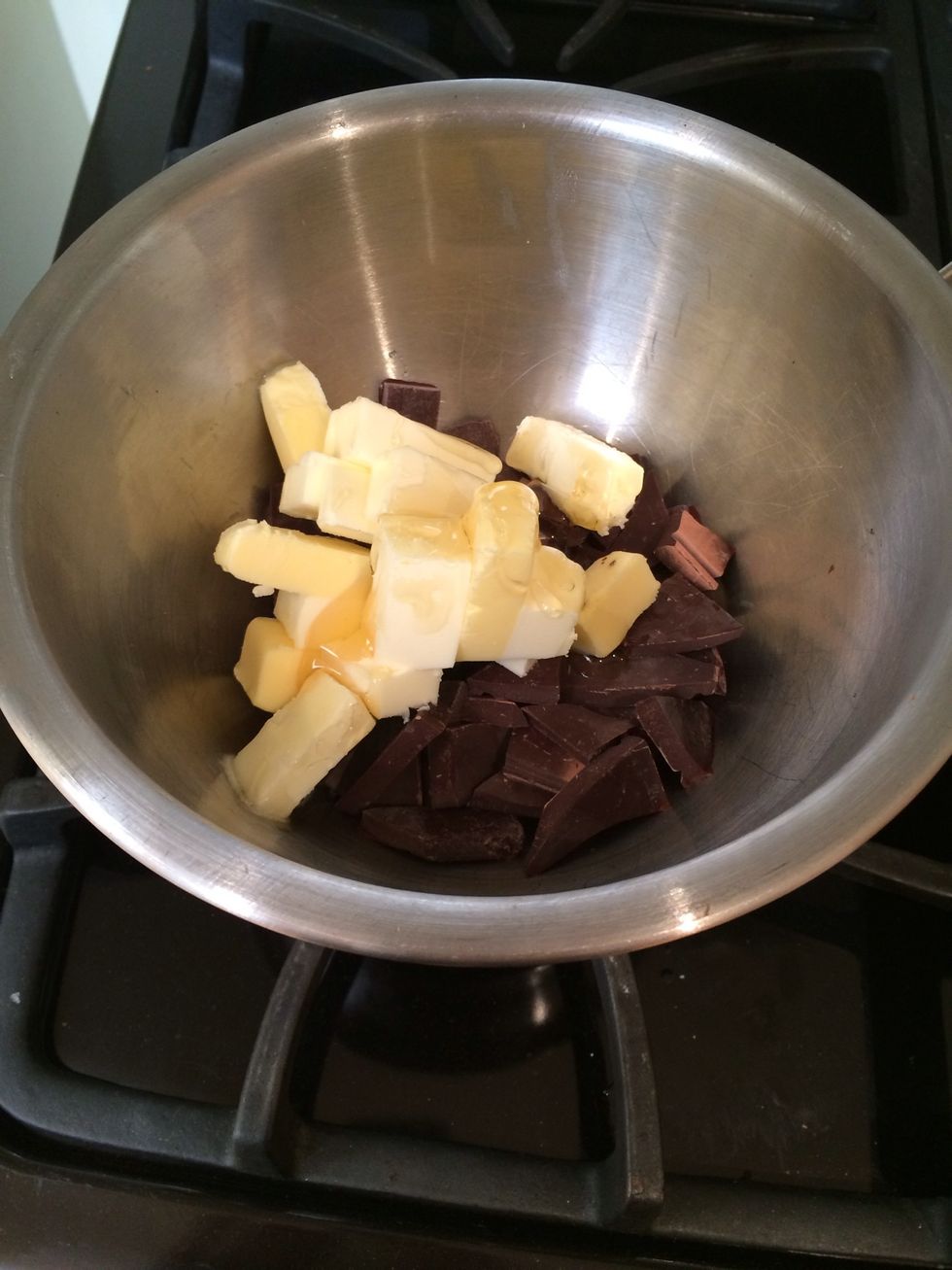 Even though the cake can be made up to a week in advance, the icing should be made on the day it is to be served.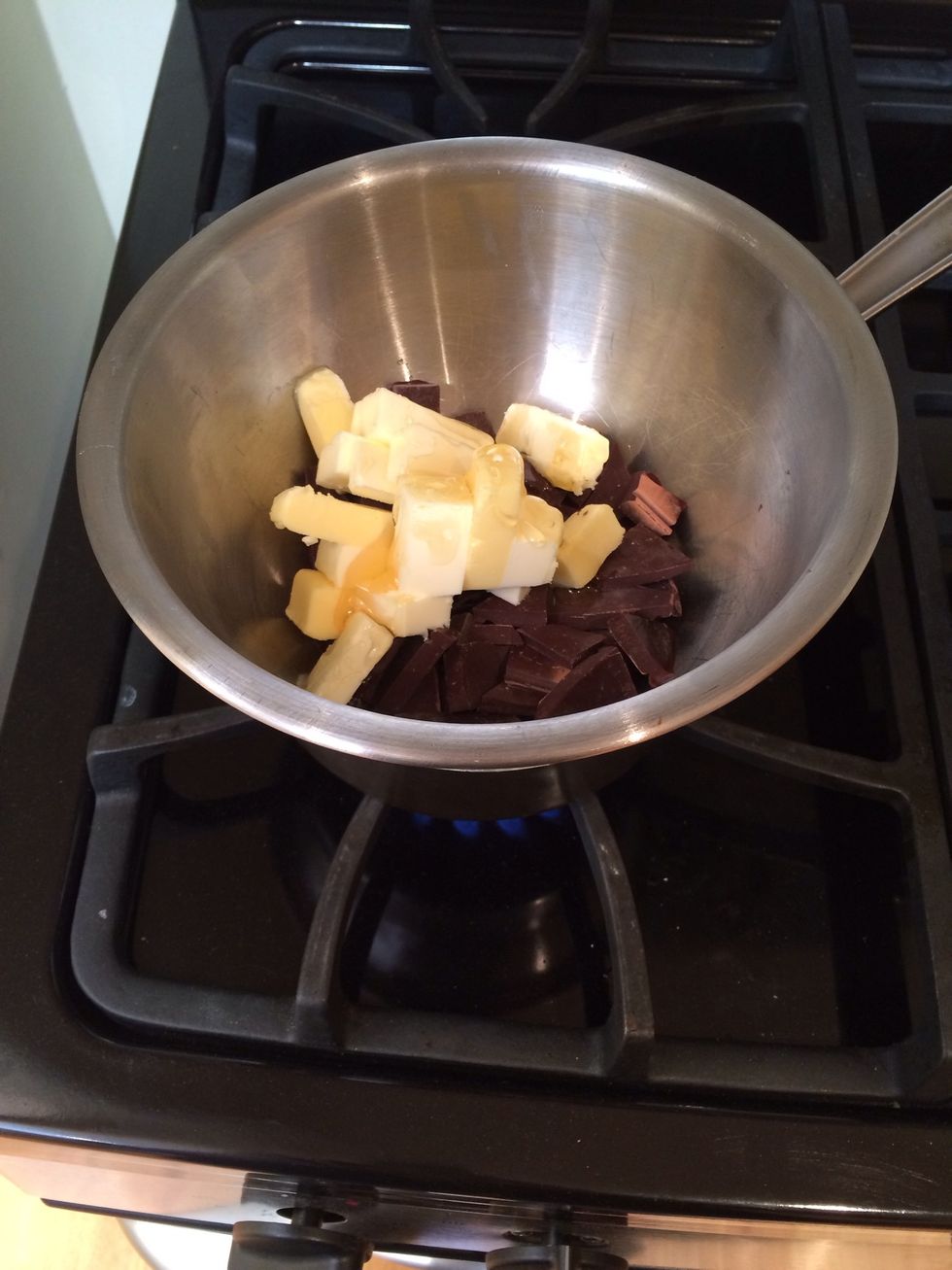 Place the butter, chocolate and honey in a double boiler (so there is a saucepan of simmering water underneath the bowl containing the ingredients). Stir until all ingredients have melted.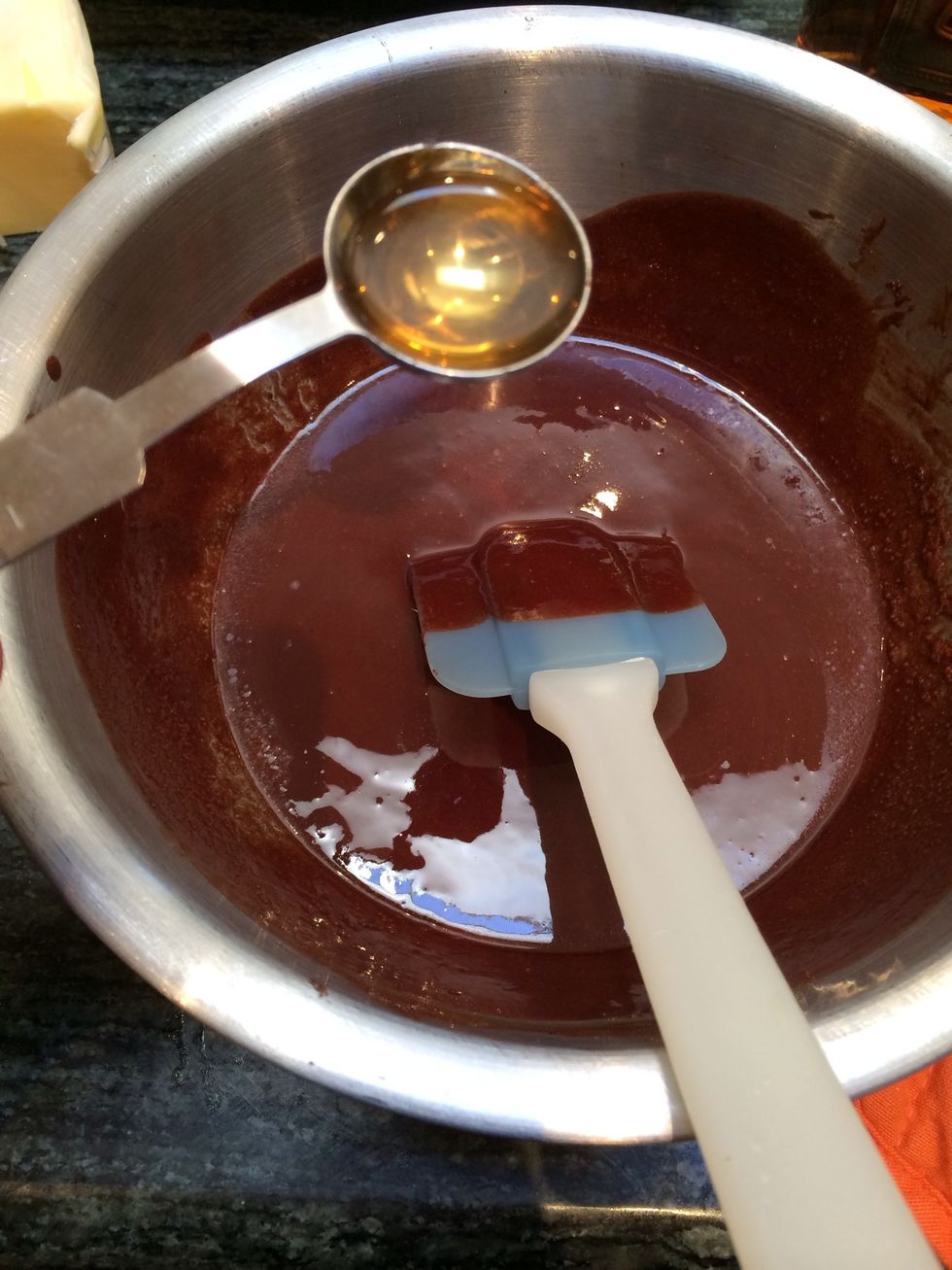 Immediately remove from heat when it has all melted. Fold in the cognac.
Poor the icing over the cooled cake.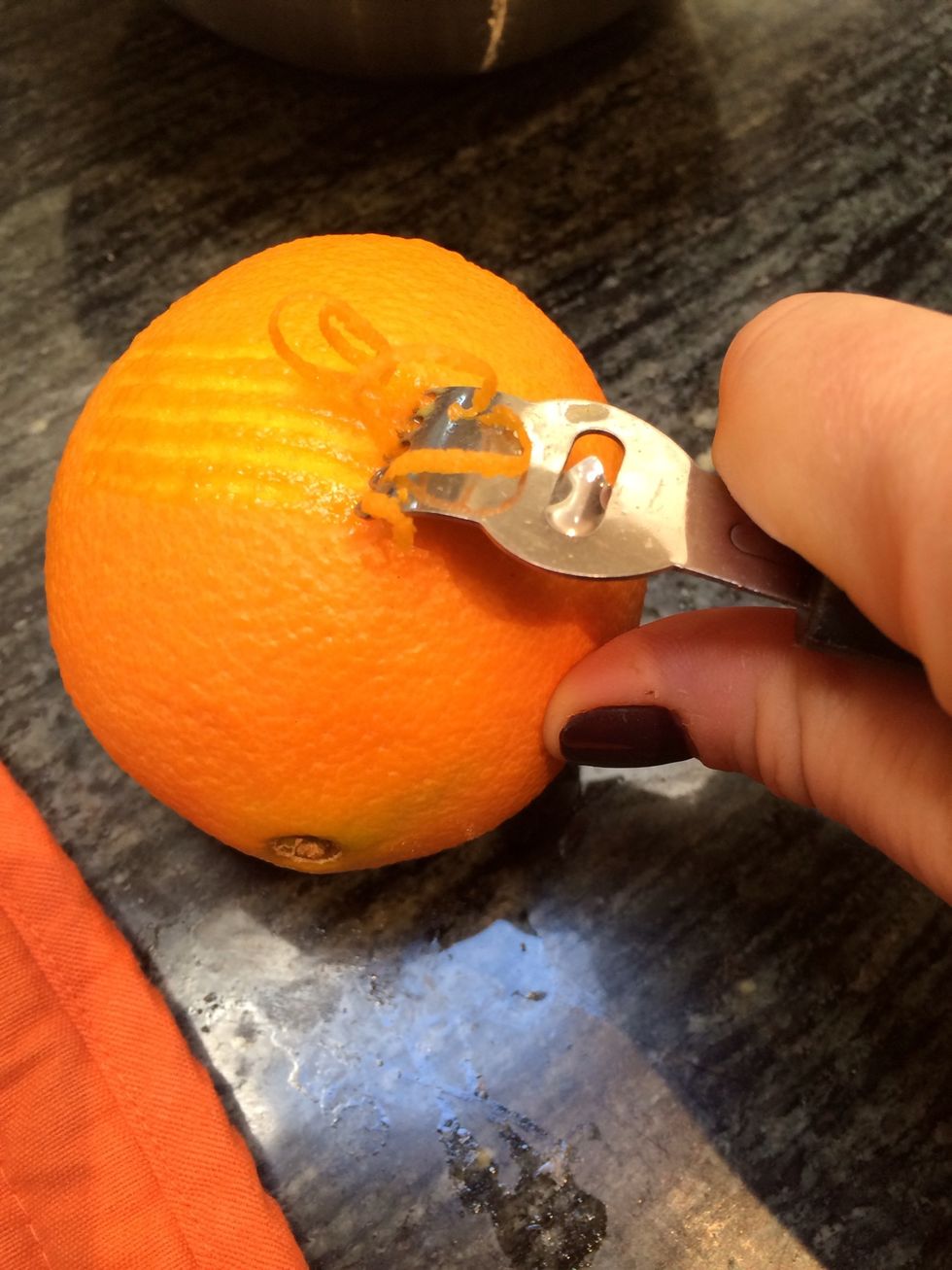 Zest an orange for the garnish.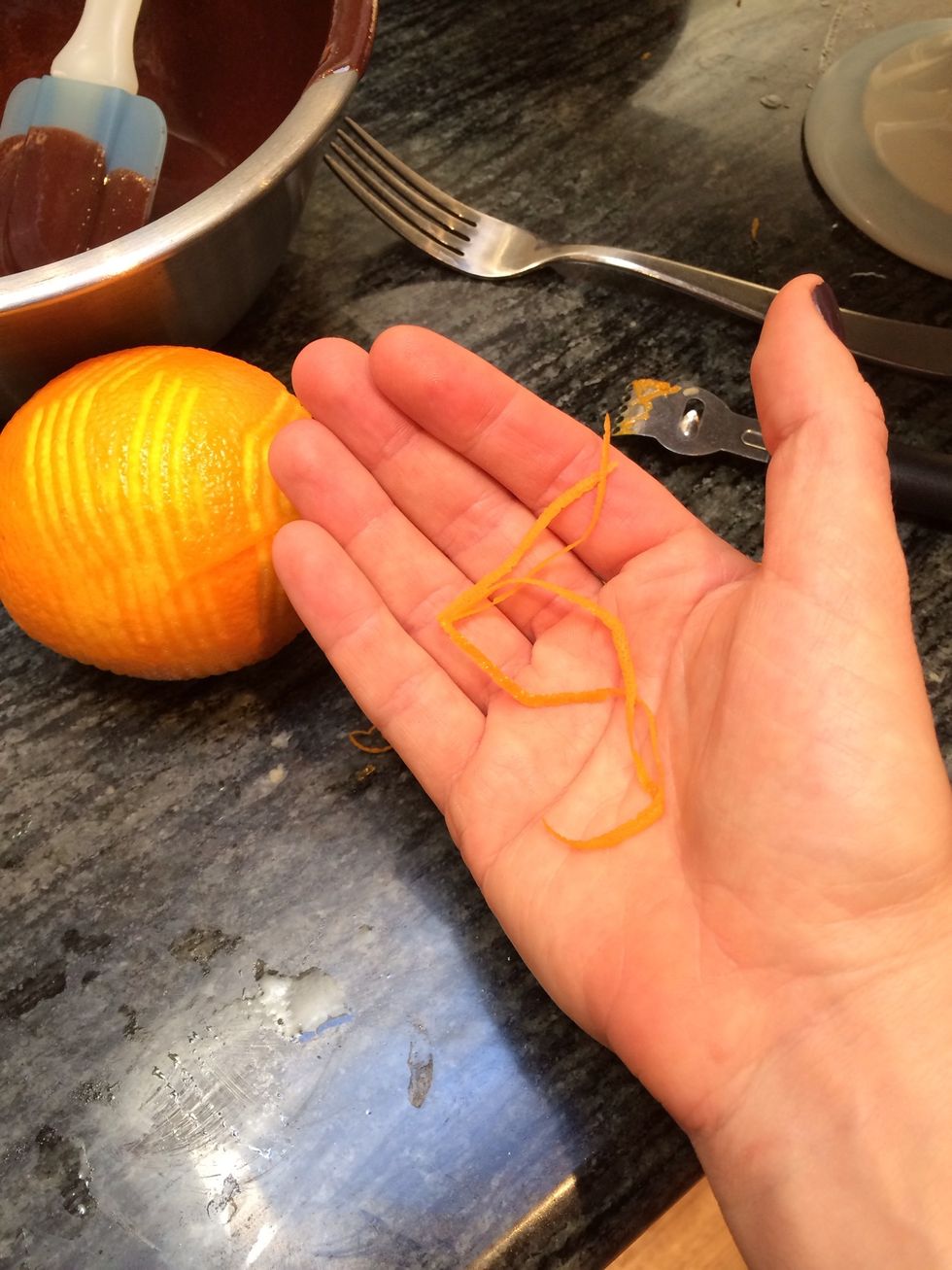 Long pieces of zest look great.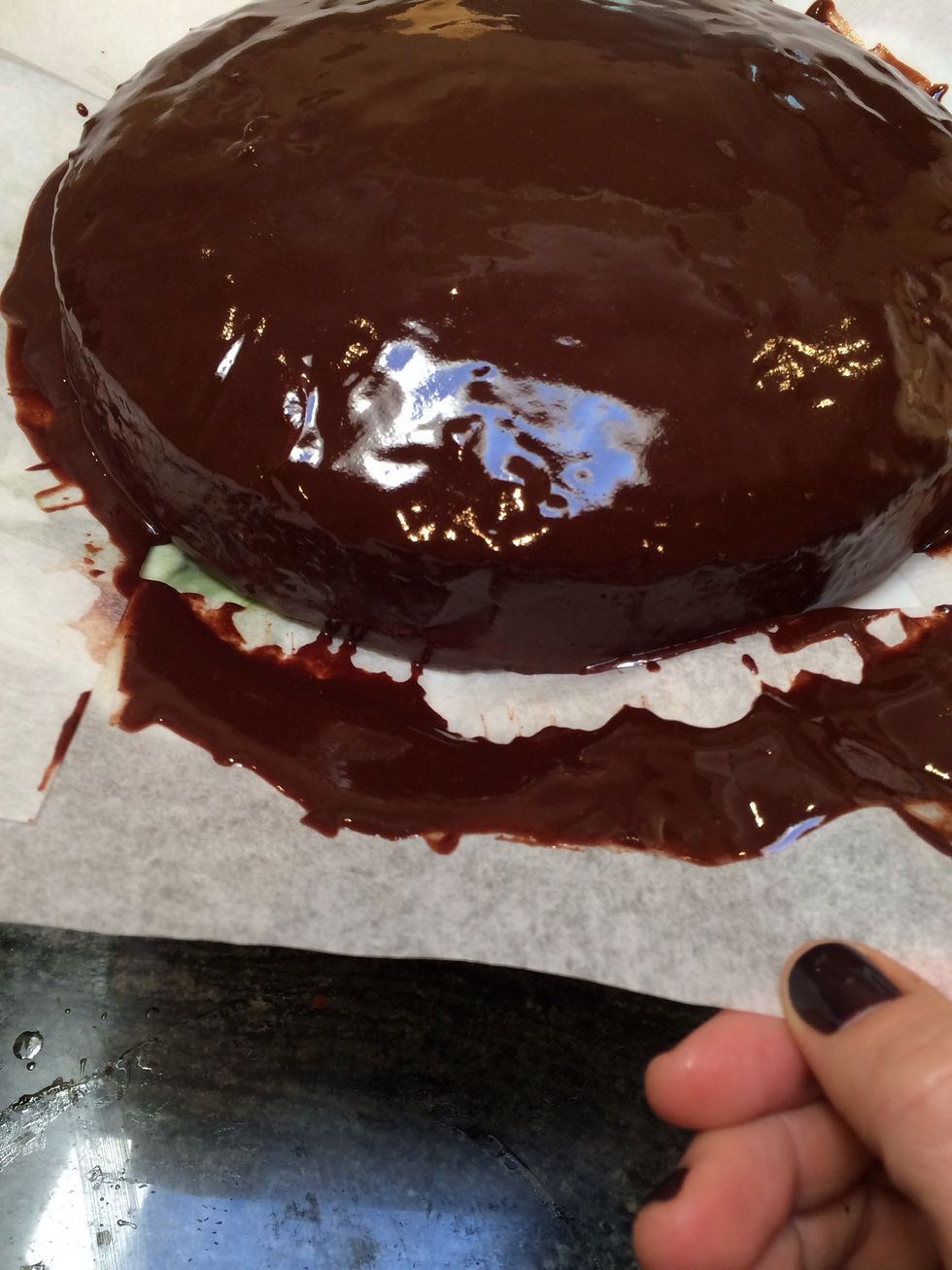 Remove the parchment paper.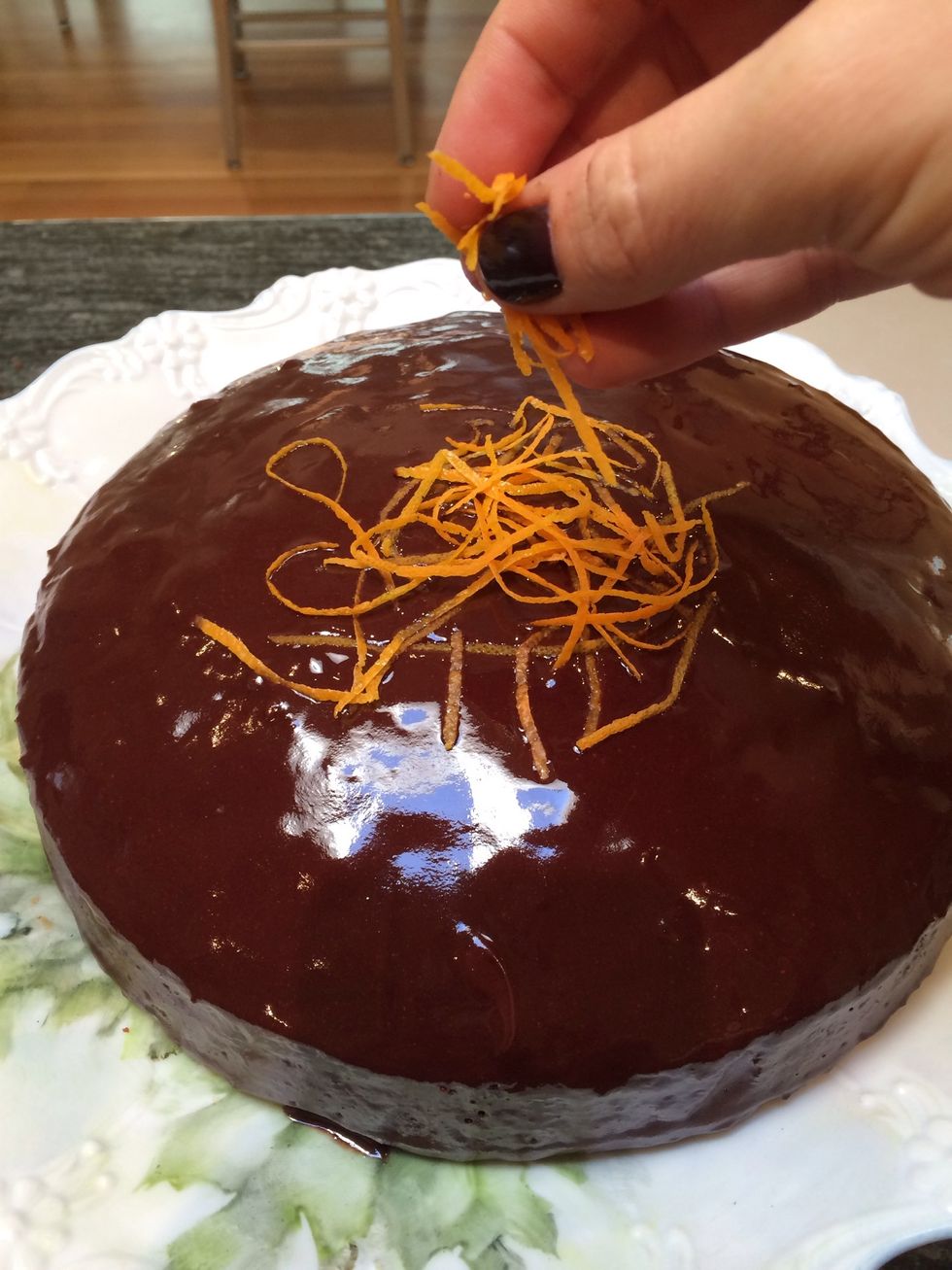 When the icing has set, sprinkle the long pieces of zest on top.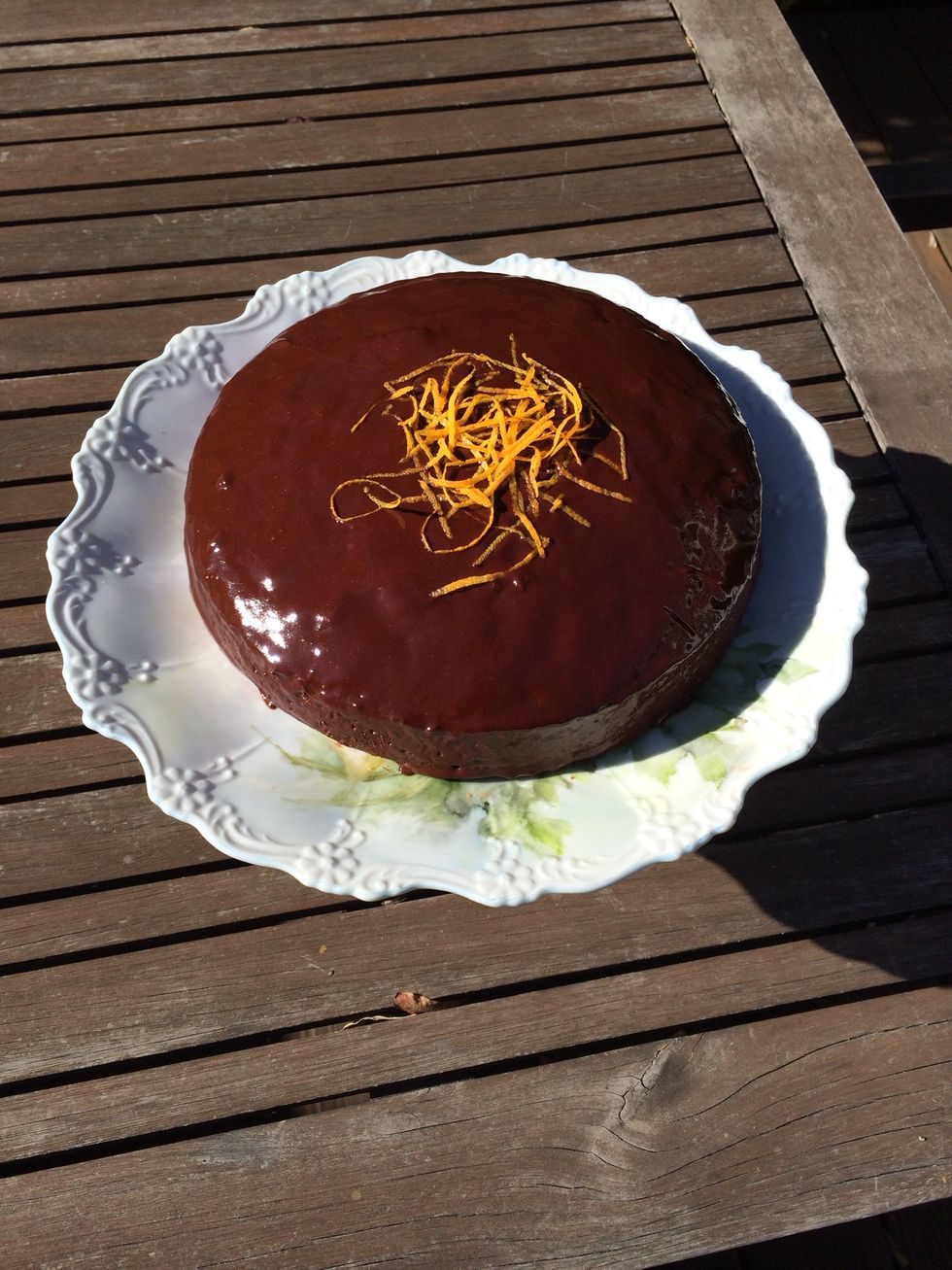 Enjoy!
200.0g Unsalted butter
380.0g Superfine sugar
4.0 Clementines (will use zest and juice)
1.0 Lemon (will use zest and juice)
280.0g Ground almonds
5.0 Large eggs, beaten
100.0g All purpose flour, sifted
Pinch of salt
Long strips of orange zest to garnish
For the icing:
90.0g Unsalted butter, diced
150.0g Dark chocolate, broken up
1/2tsp Honey
1/2tsp Cognac
San Francisco, California