How to bake cinnamon crumb cake in a covered grill
Warm cinnamon crumb cake is a breakfast treat, especially outdoors when you're camping. My husband figured out how to make this on his table top grill
84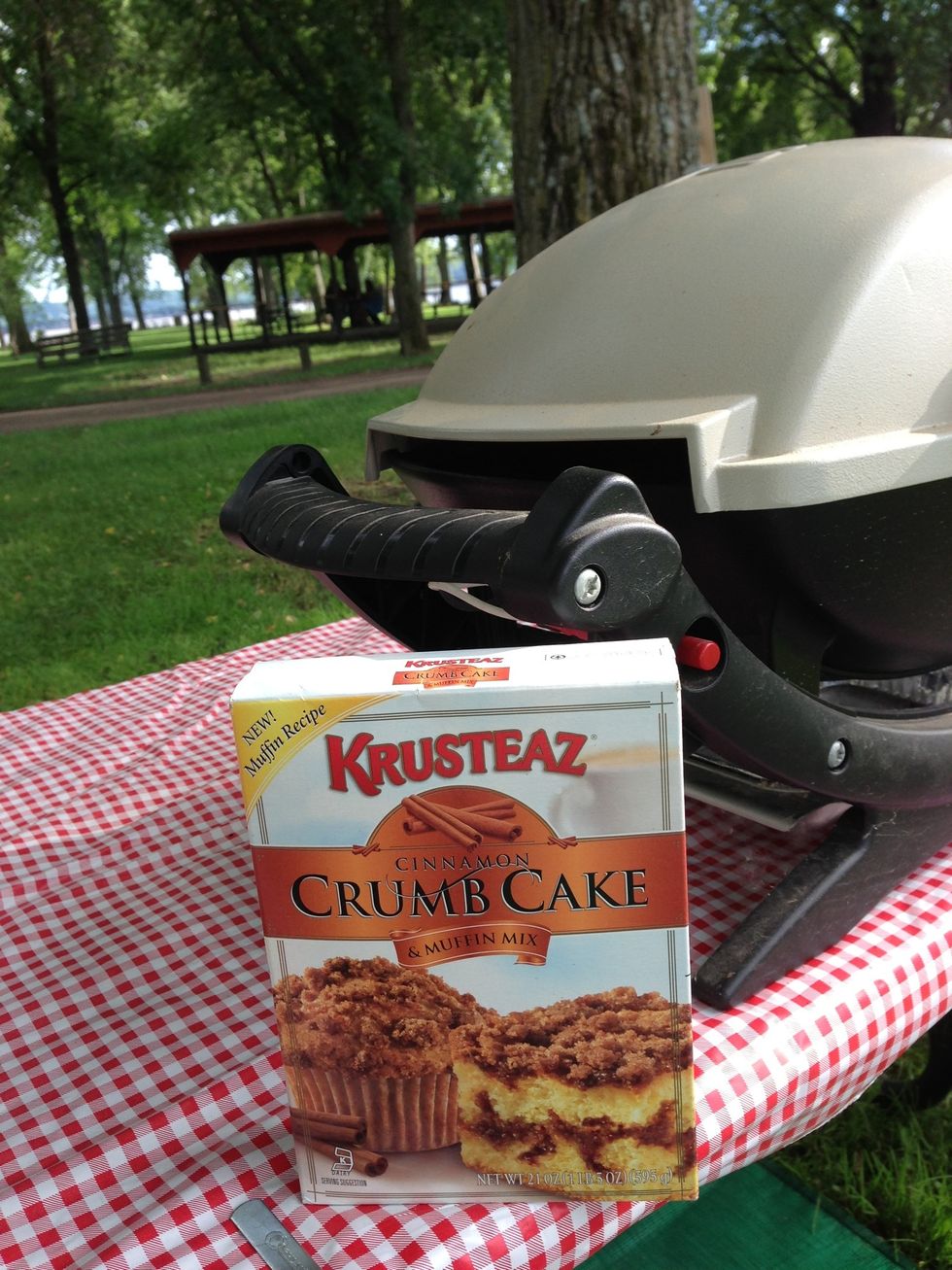 This is our favorite brand but I'm sure there are others that work.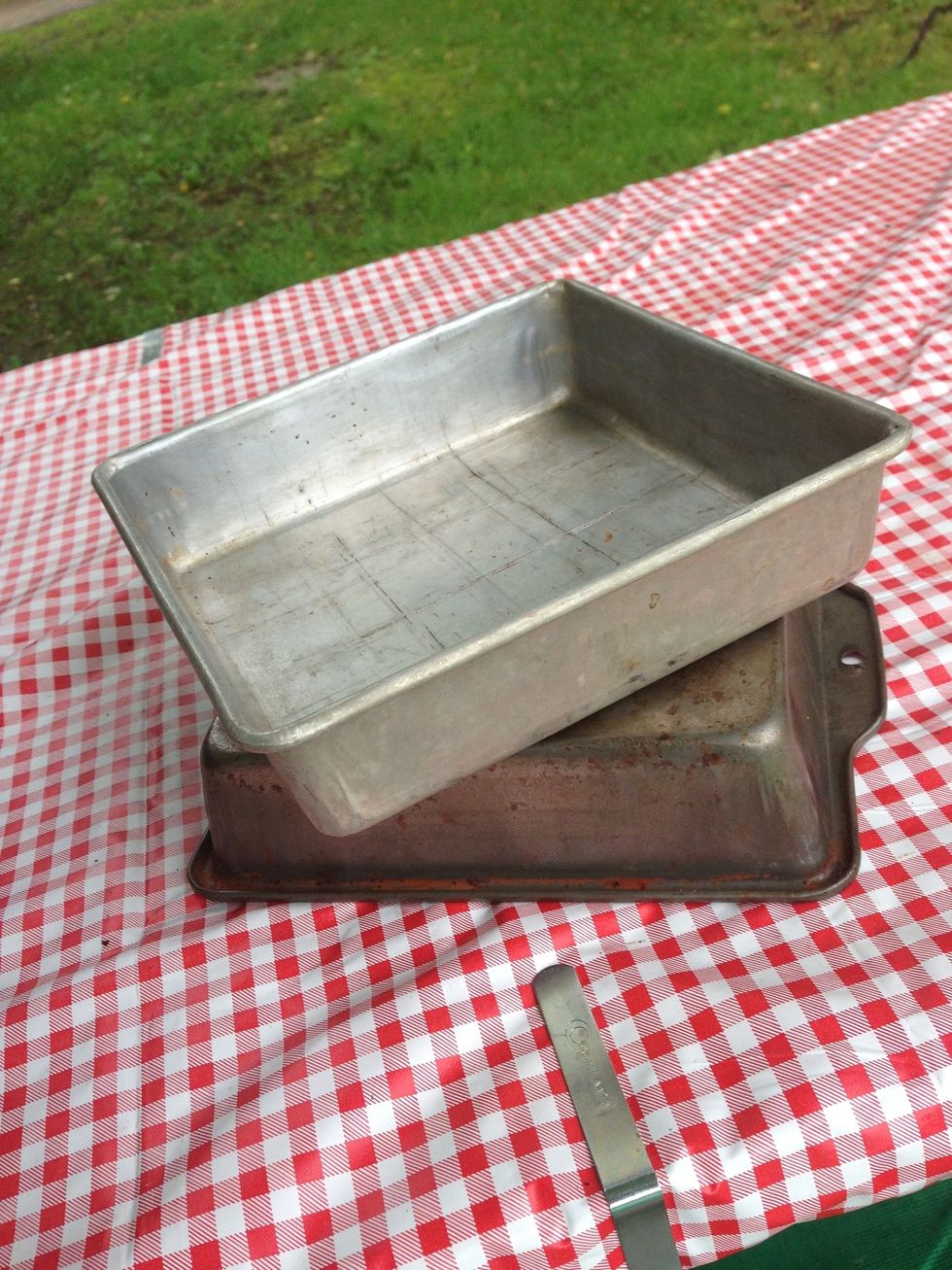 This is key... Use one 9" pan for cake and a second pan upside down to lift cake up inside the grill.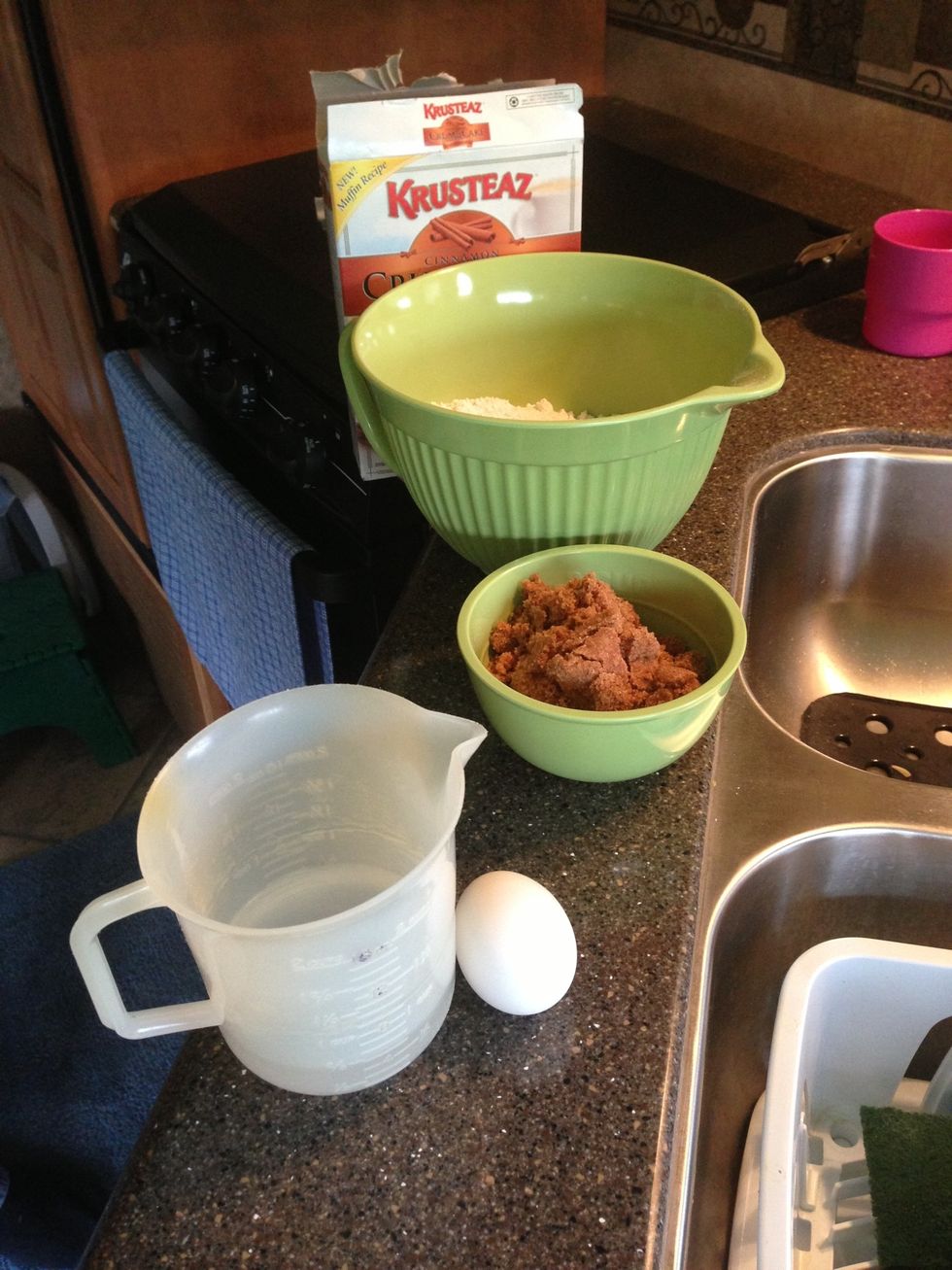 Assemble ingredients. This mix calls for 2/3 cup water and 1 egg.
Stir to blend. A little lumpy is okay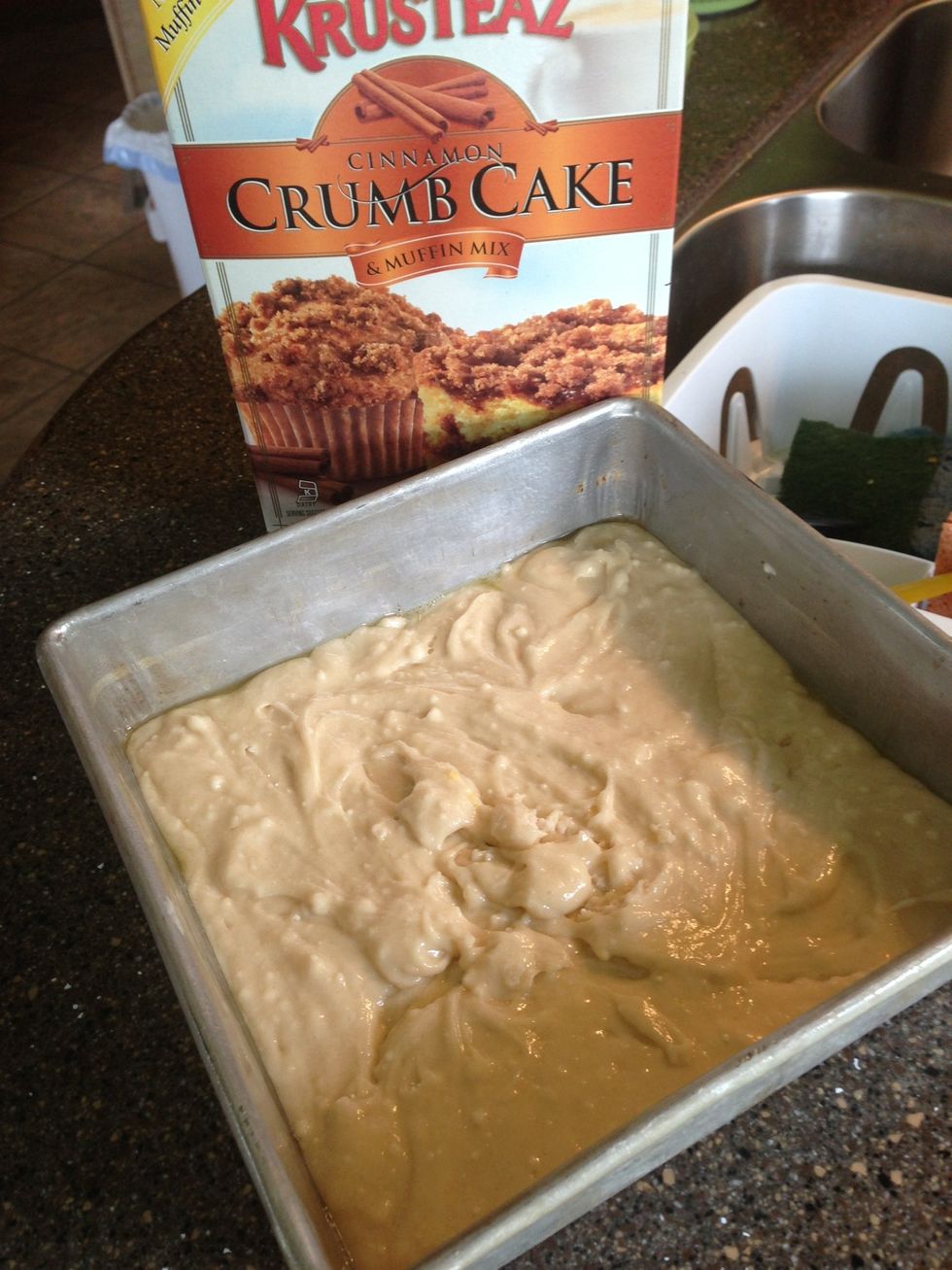 Spread HALF mixture in bottom of sprayed pan.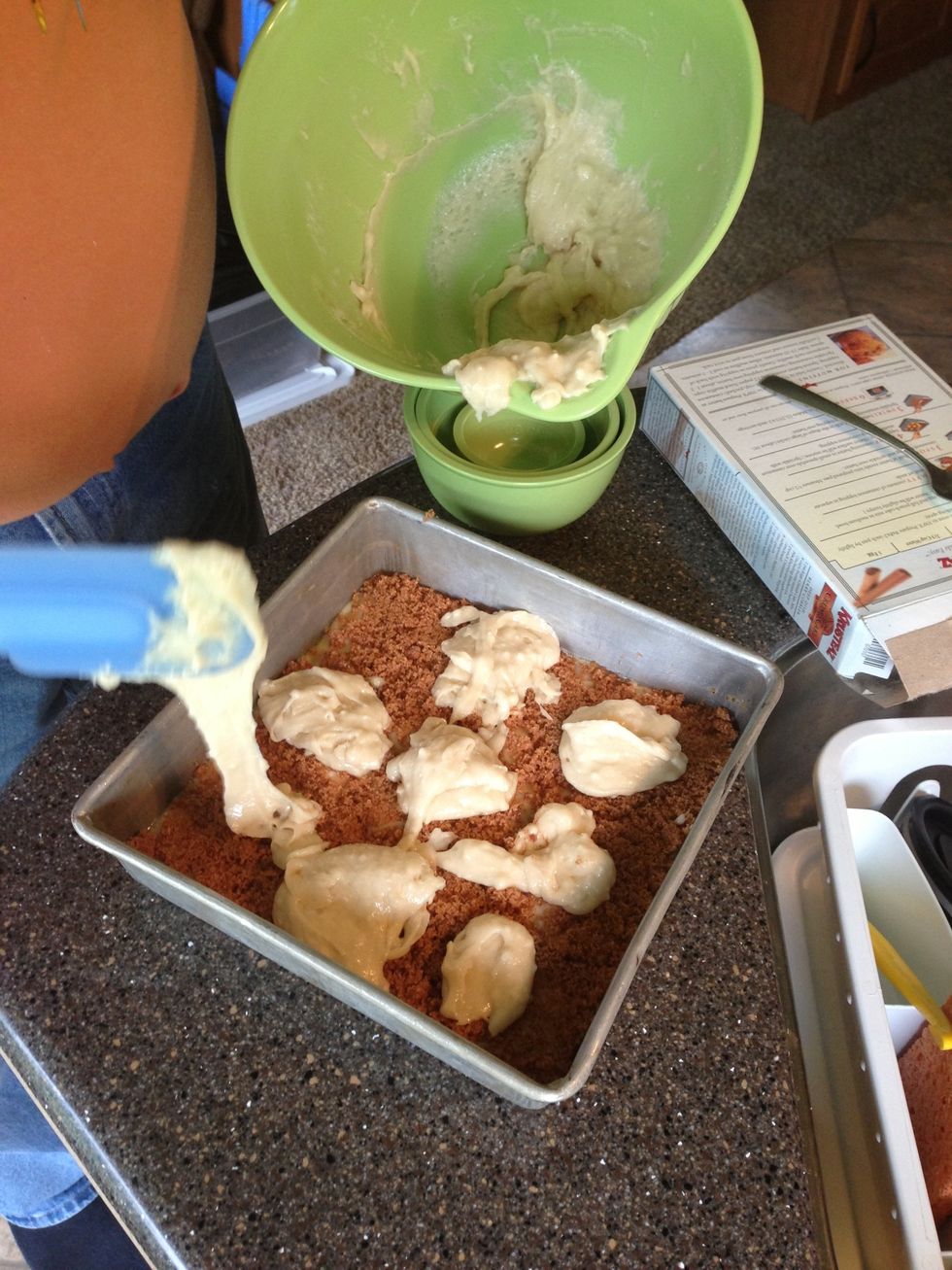 Drop spoonfuls of the rest of batter on top.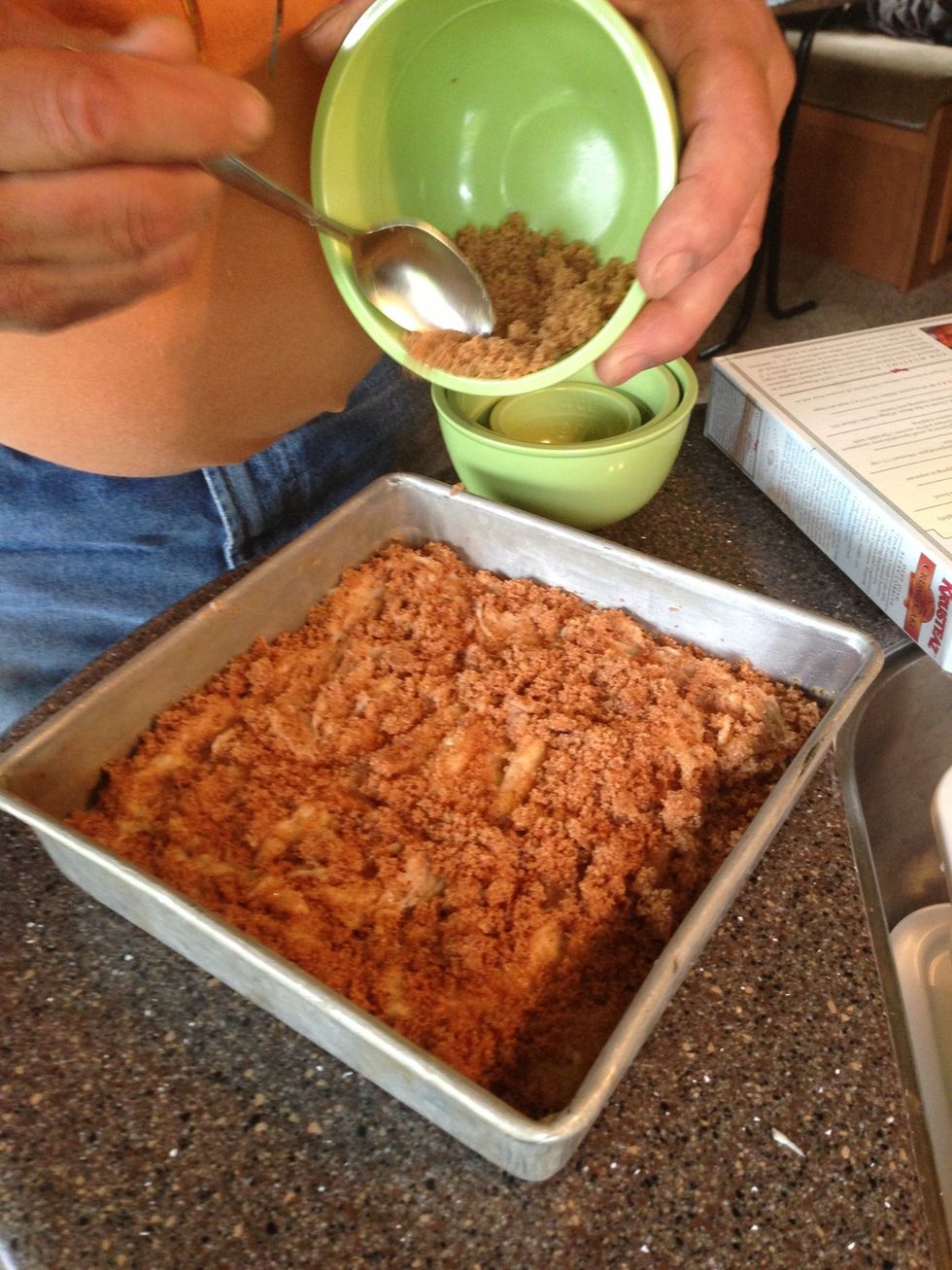 Sprinkle on remaining topping.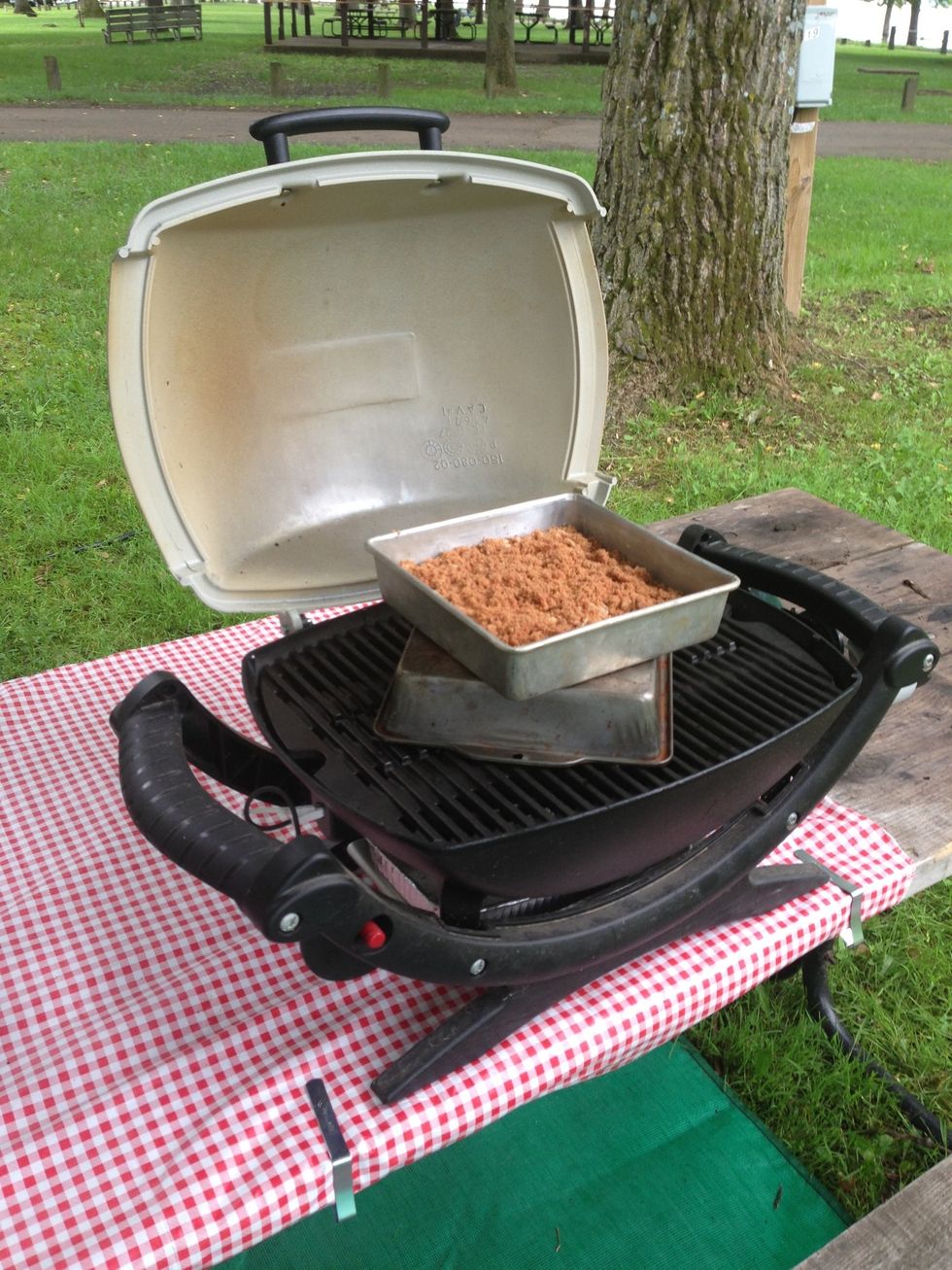 Unlike ours, if your grill has a thermometer, it'l be much easier to regulate temperature and baking time. He's thinking maybe it would be better to place the bottom pan upright for better airflow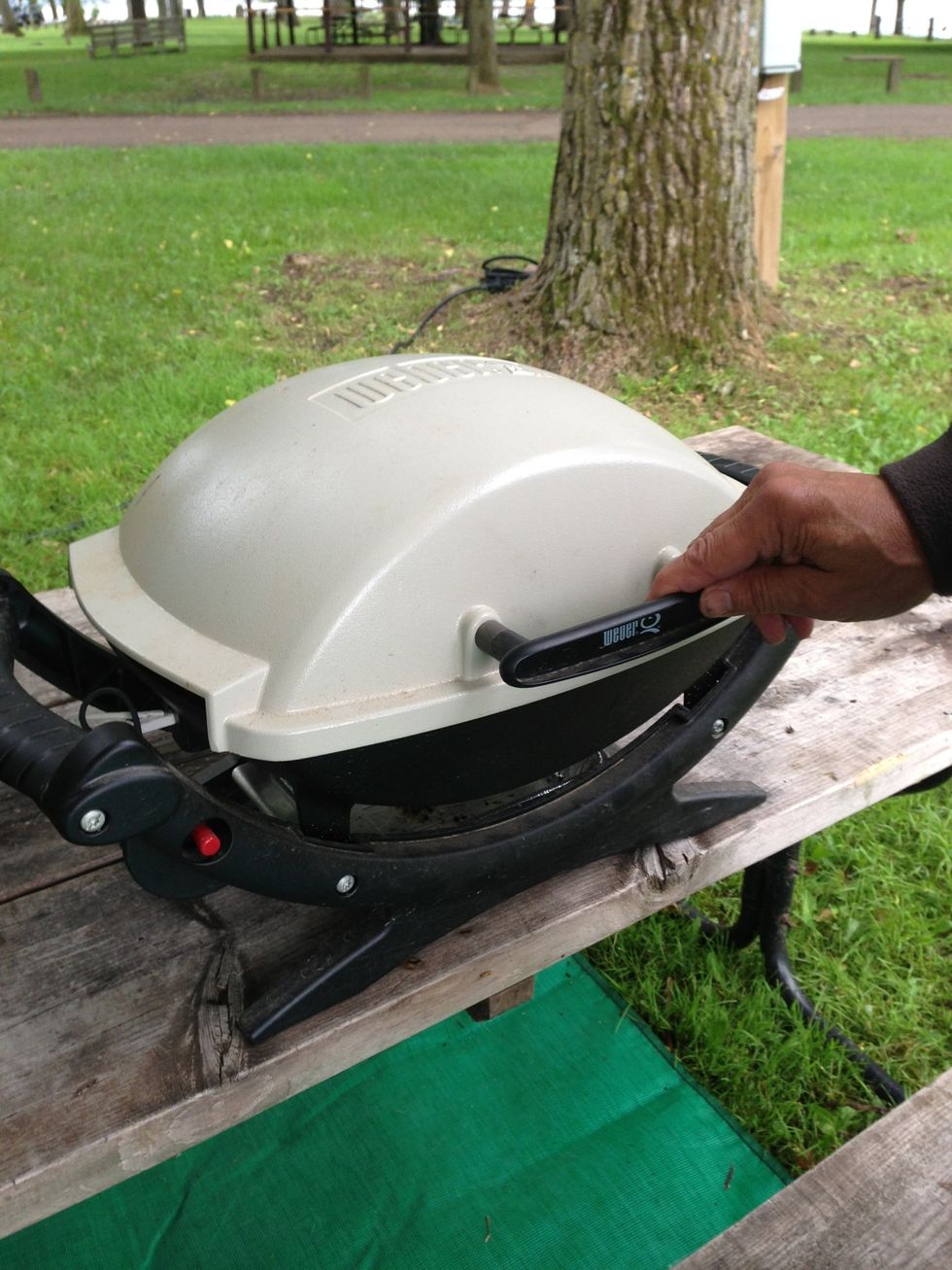 Bake, covered approx 35-50 minutes . Peek (QUICKLY to keep heat in) once or twice. If you can keep temperature similar to what the oven might be, it should bake according to package directions.
Baking this in your grill is not an exact science... But that's what makes camping fun... The adventure!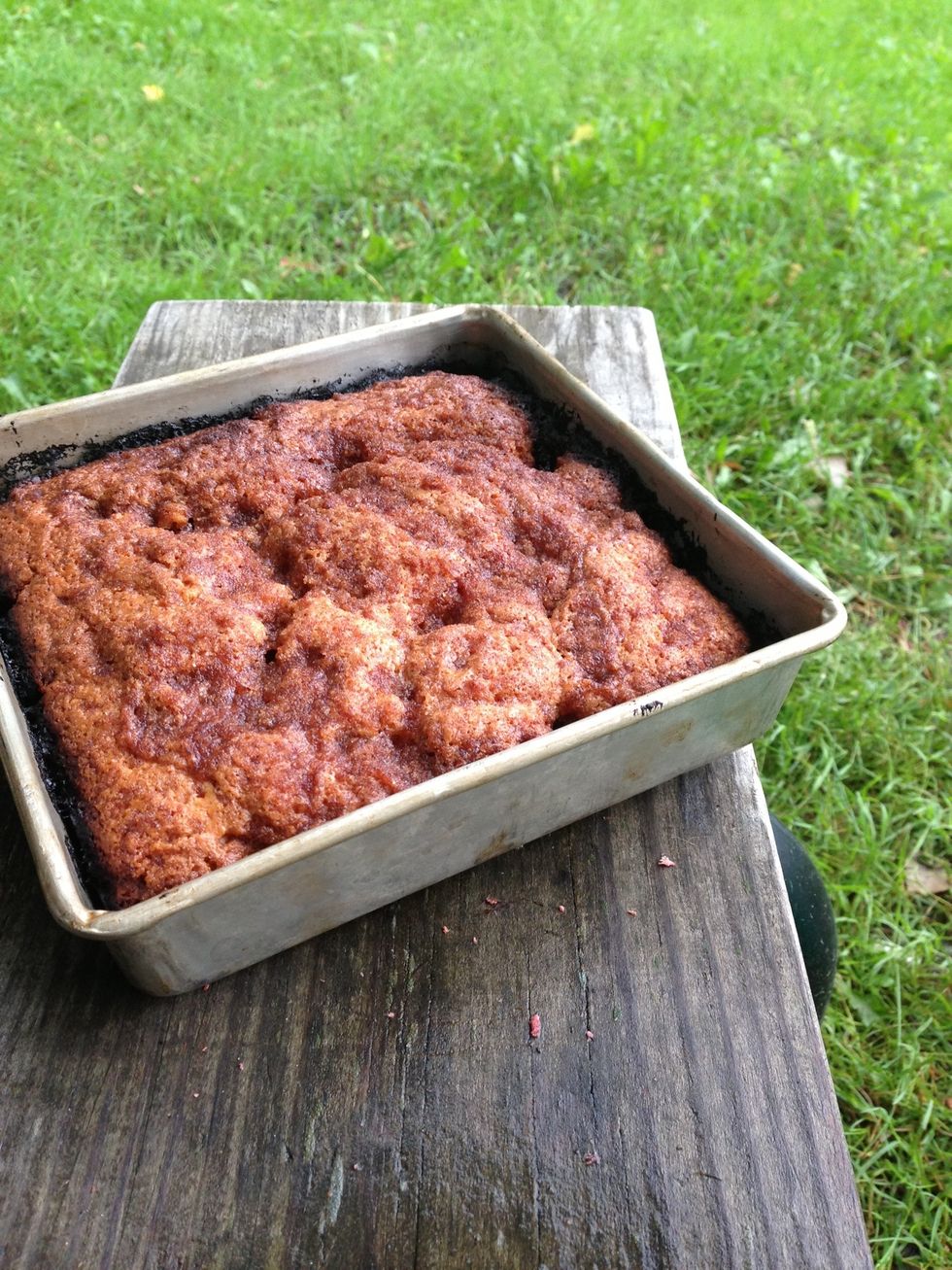 This one got a little too dark on the edges but it was still good! Our next improvement will be buying a new thicker, non-stick baking pan.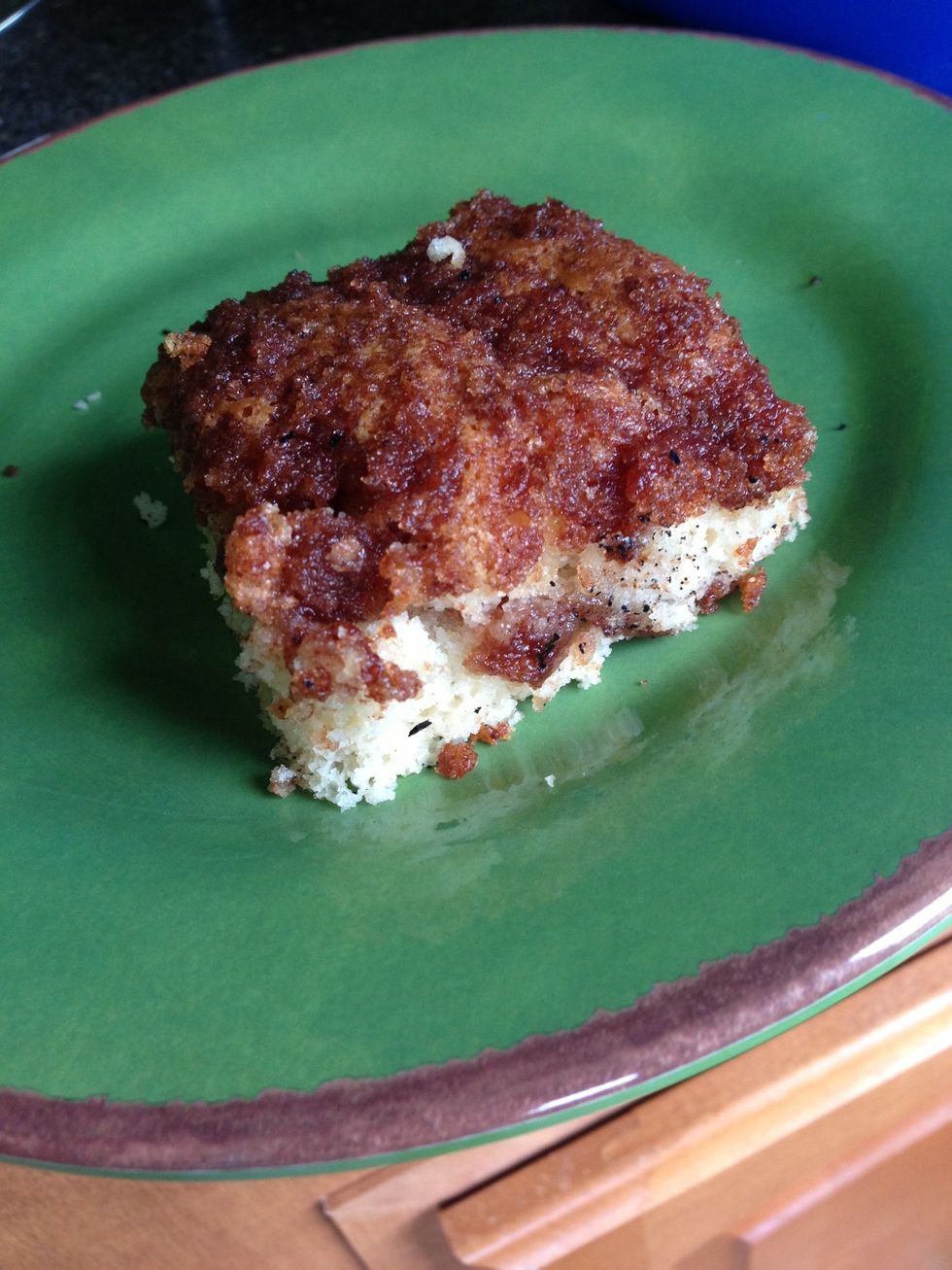 Serve warm. Dot with butter if desired.
Cinnamon crumb cake baking outside in your campsite smells wonderful!
Crumb cake boxed cake mix
Egg & water per instructions
Non-stick spray
Two 9 x 9 metal baking pans
Butter optional
Rollie Brandt
I've been an artist all my life and raised my children as a stay at home mom. Happily married 40 years. I love to share what I do...