Add 1 tablespoon sugar, add 1/4 cup water, and sprinkle yeast on top. Let stand until softened, 5 minutes.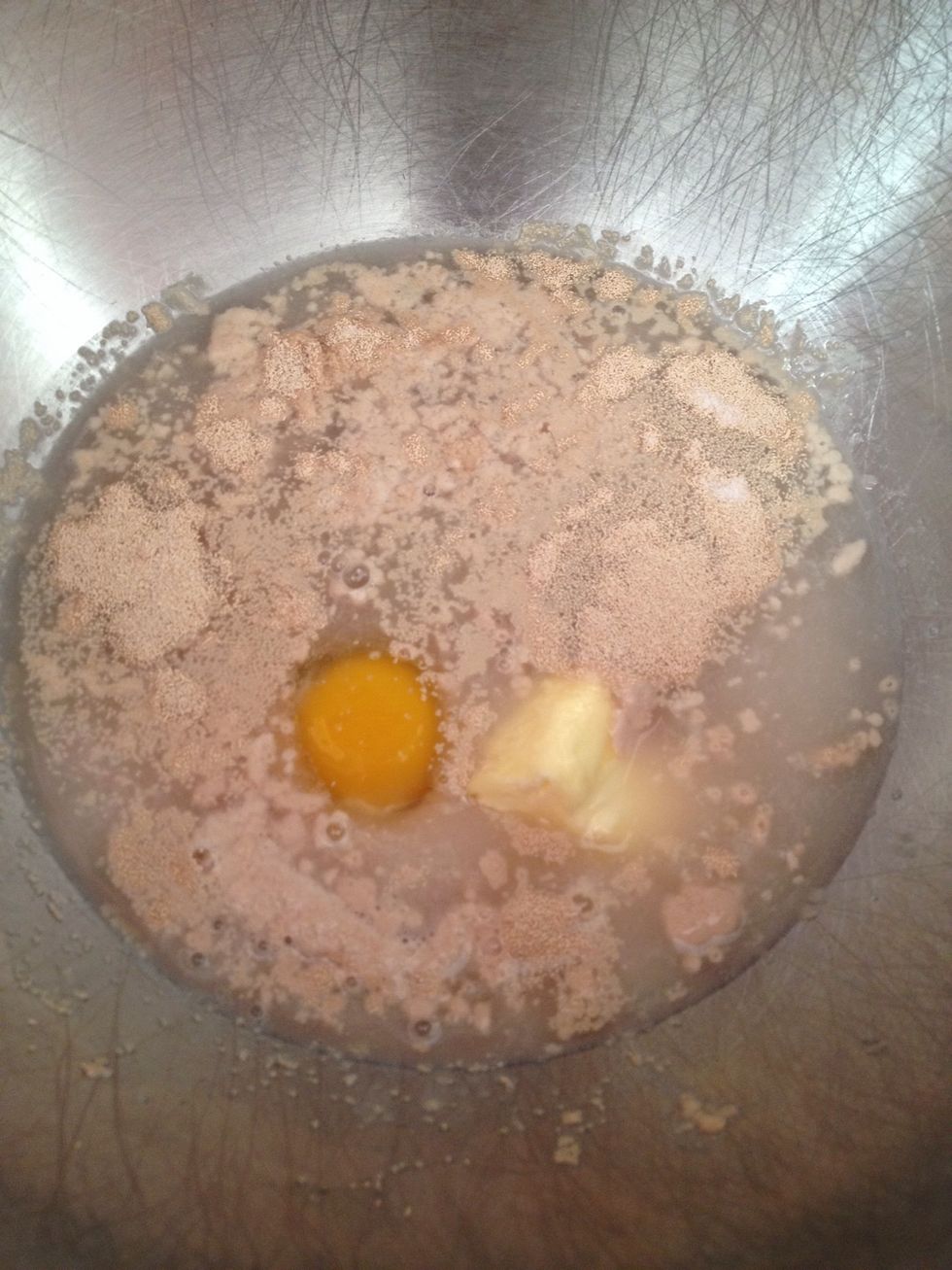 After it activates, add egg, 1 tablespoon sugar, an additional cup of warm water, and butter.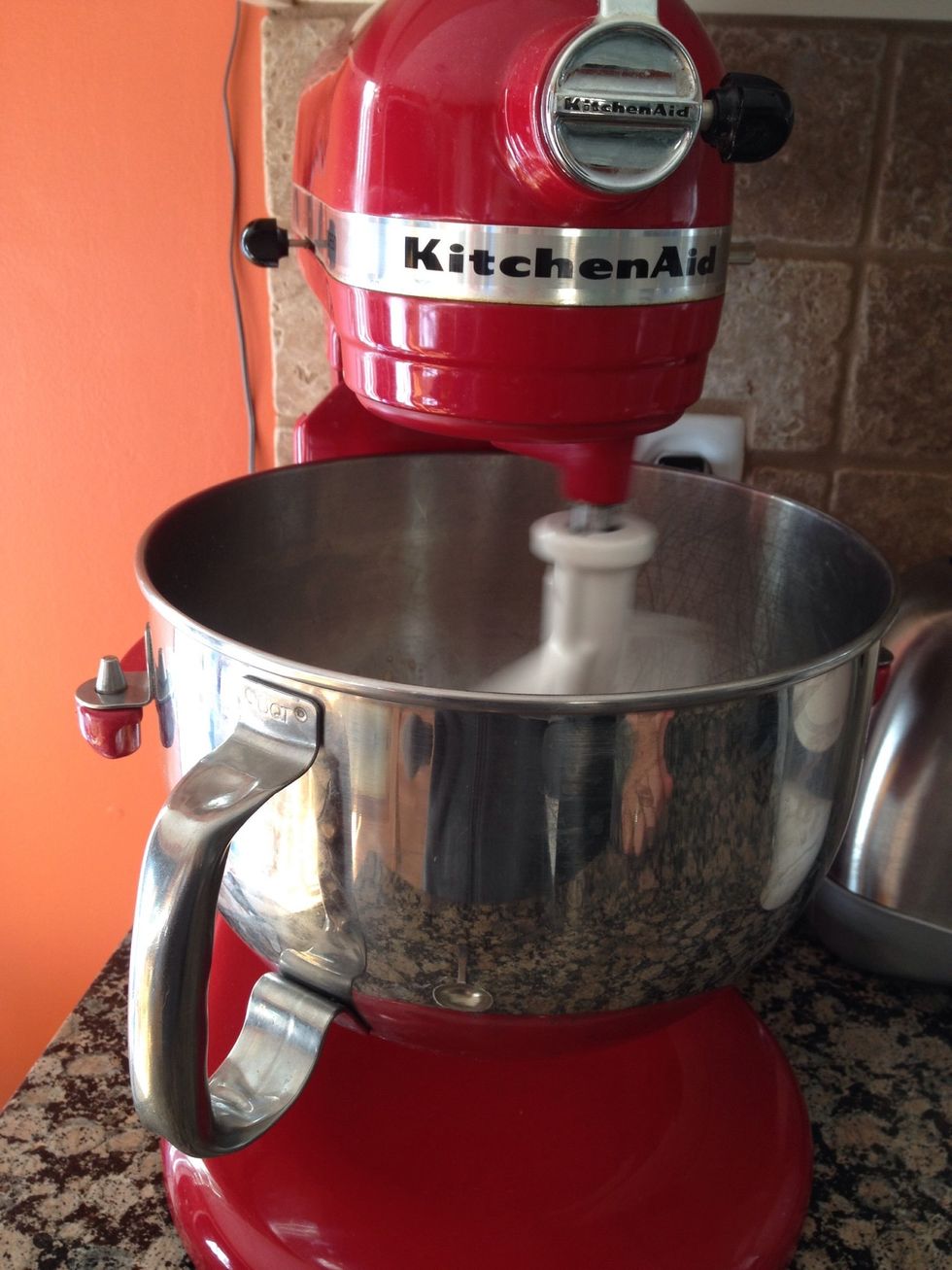 Beat in mixer with paddle attachment.
Change attachment from paddle to dough hook and add flour.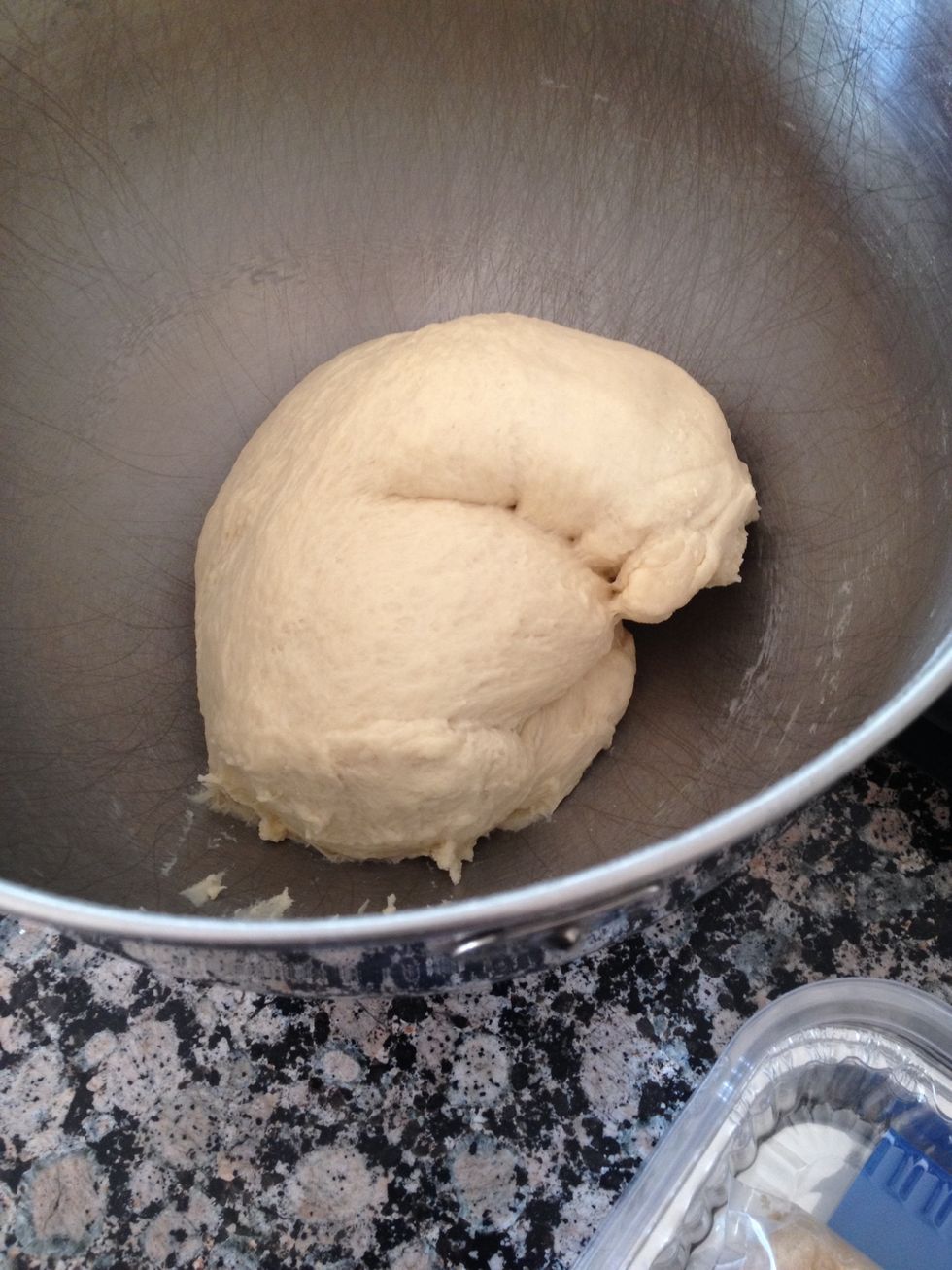 This is what it should look like after the ten minutes are up.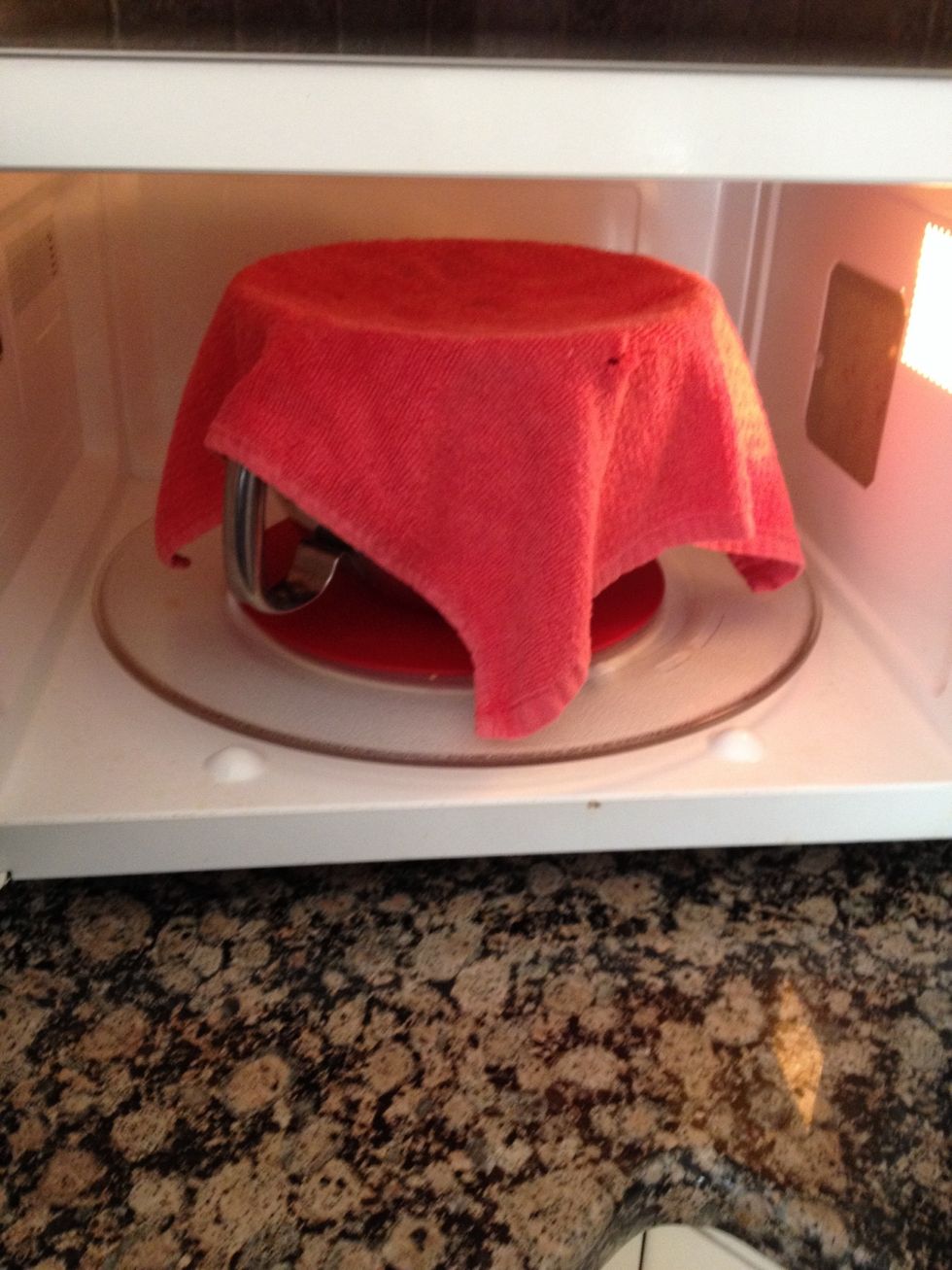 Cover with cloth and let rise for 40 minutes. I put mine in the microwave with the timer function so it's not in the way.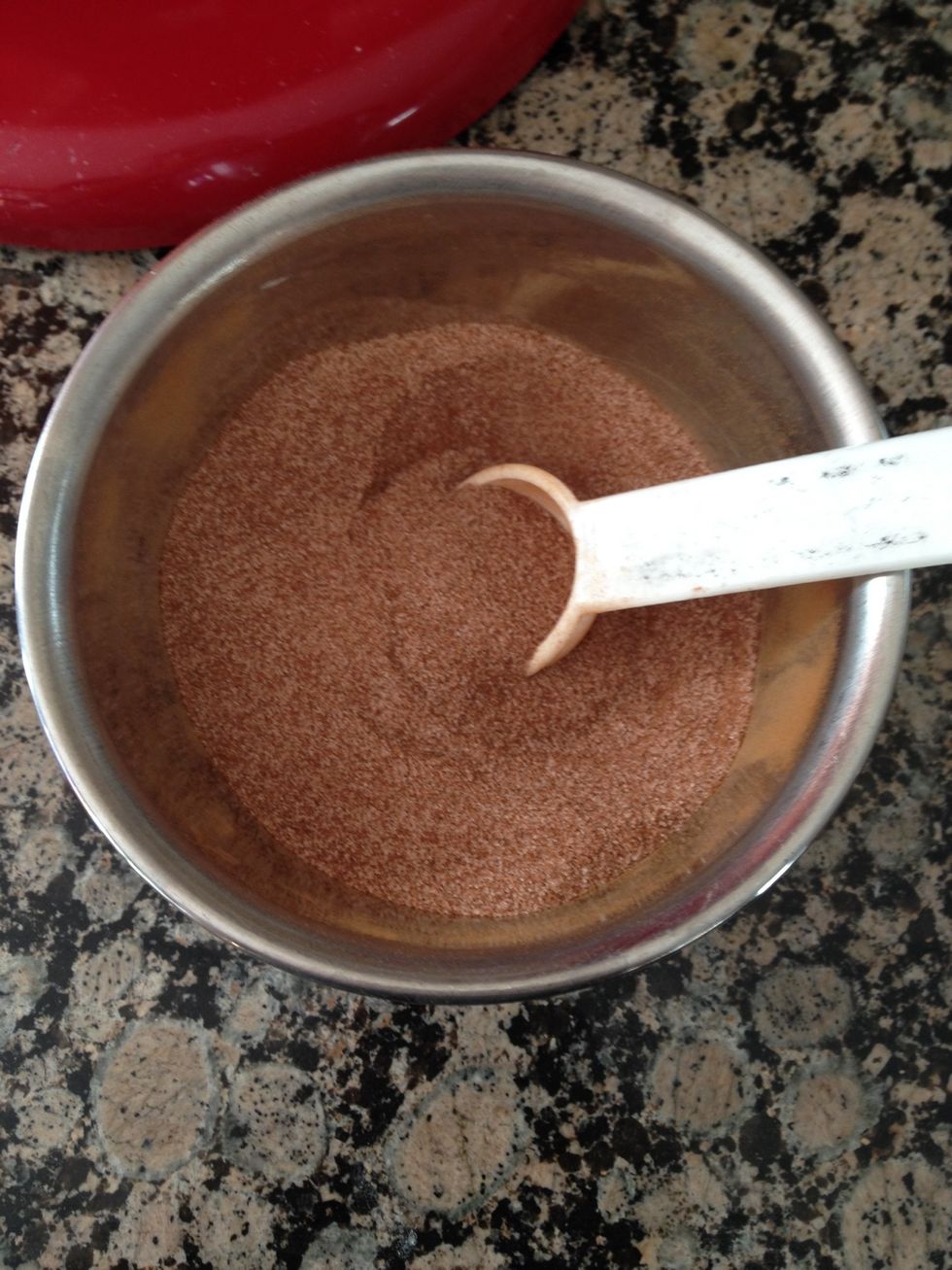 Next, you mix together 1/2 sugar with the 3 tablespoons cinnamon in a separate bowl and set aside.
Put the brown sugar in a separate bowl and set that aside too.
I use the time while the dough is rising to do the few dishes that this recipe dirtied so far😜.
I just asked my mom if something was dishwasher-friendly😂😂😂. Dishwasher safe, dishwasher safe.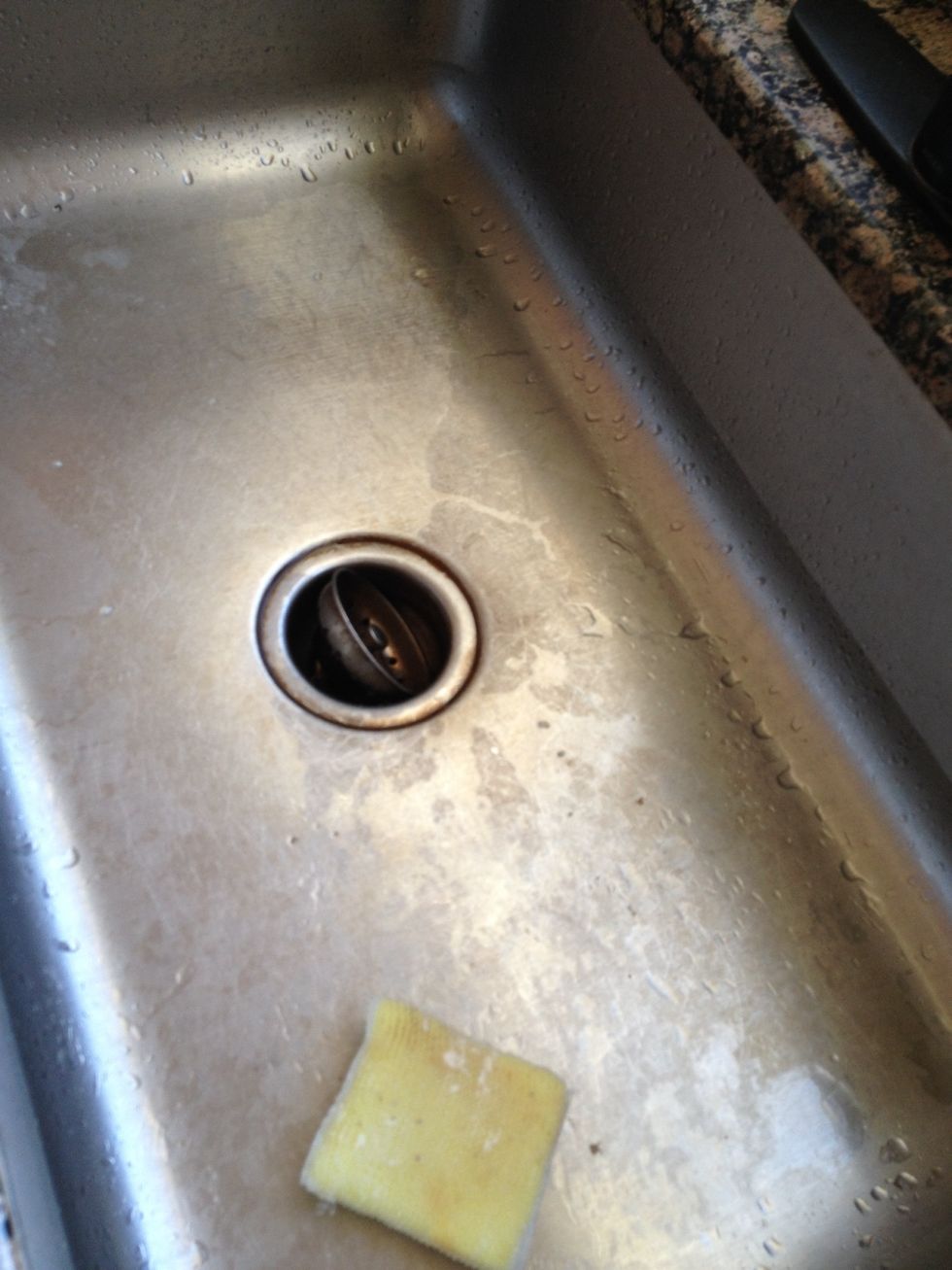 All clean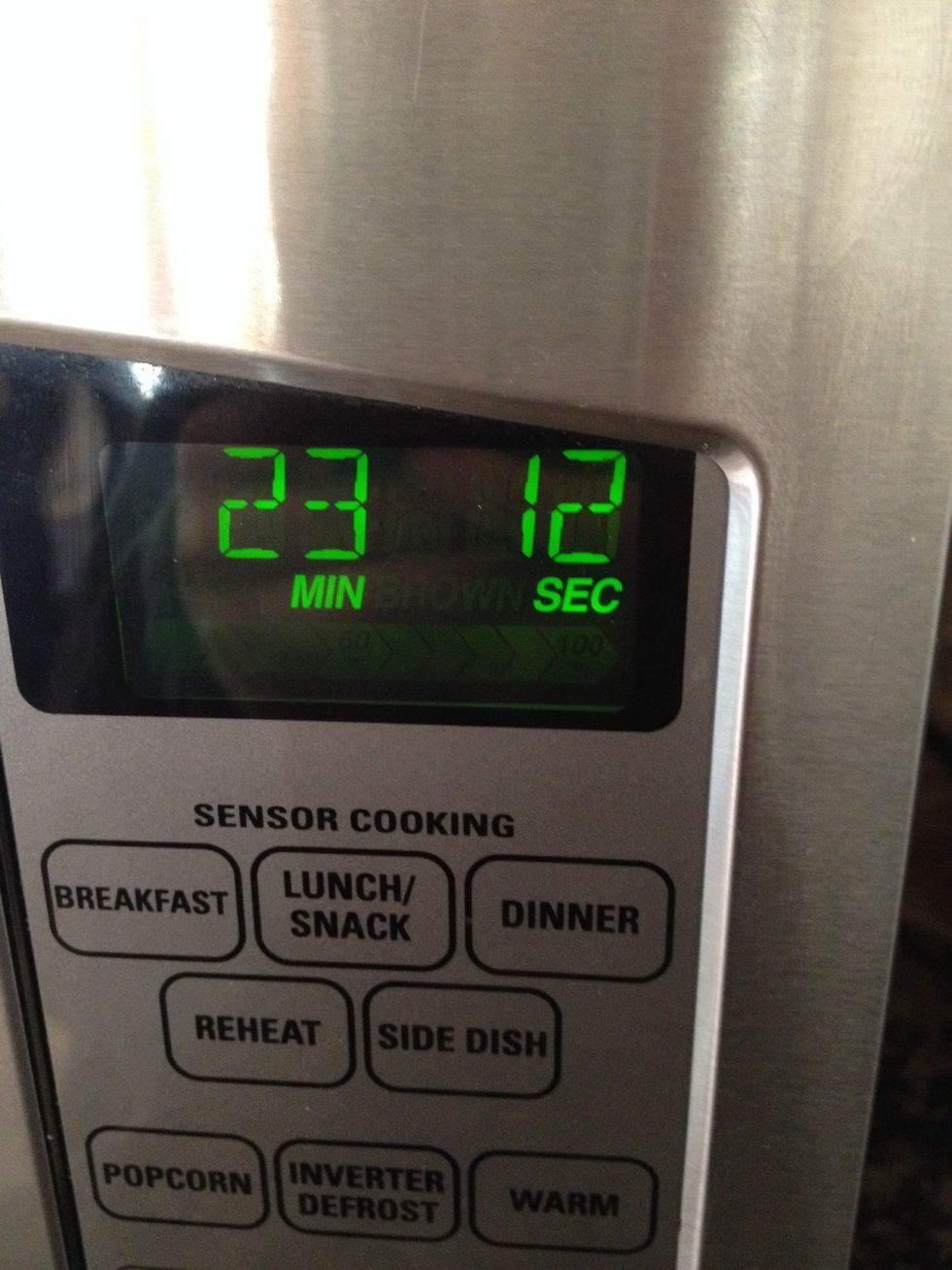 About 20 minutes left for rising!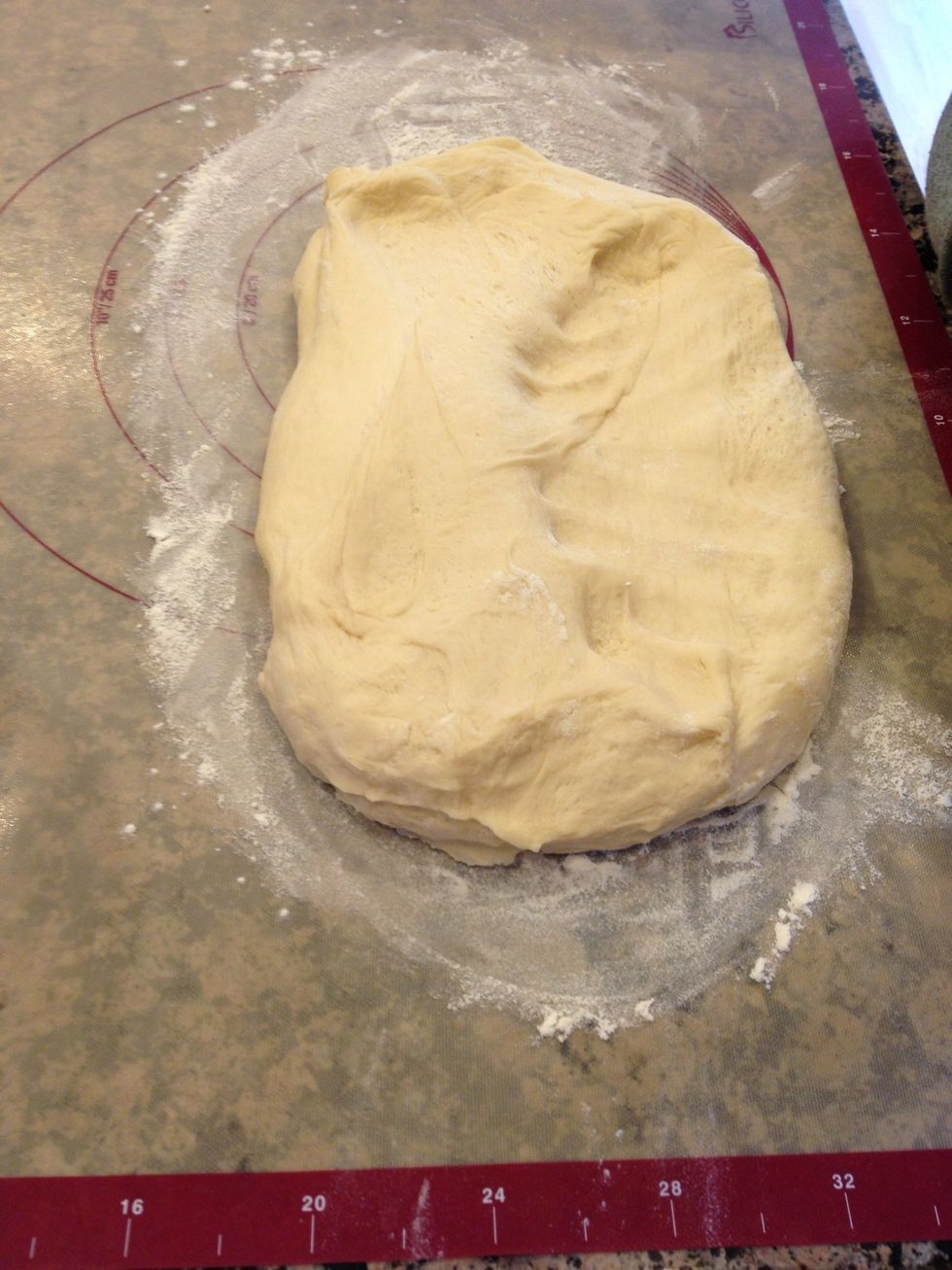 This is what it pooks like after its risen. Spread it out on a floured surface.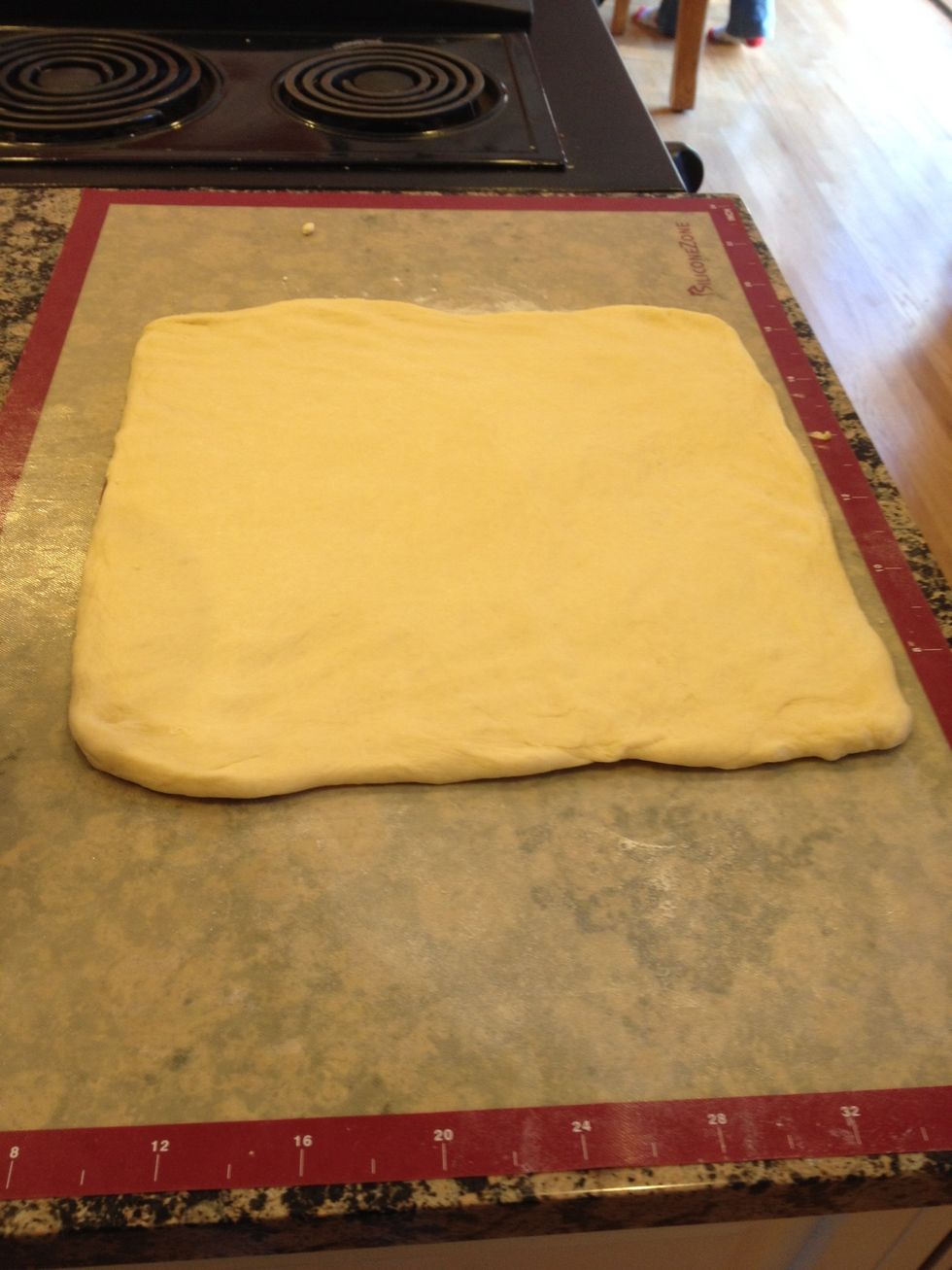 Roll it out into a square about 12 x 14.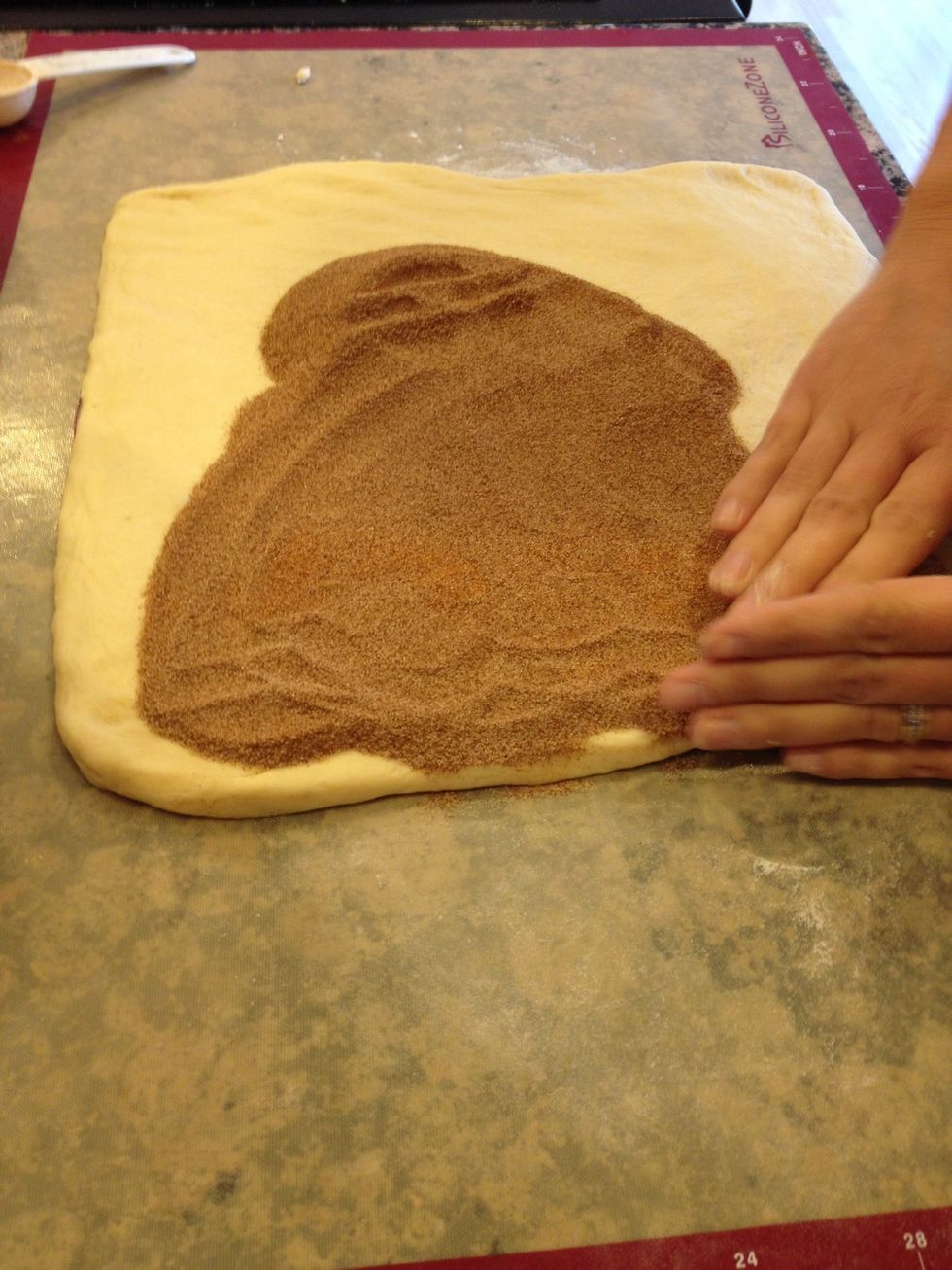 Spread out the cinnamon and sugar mixture.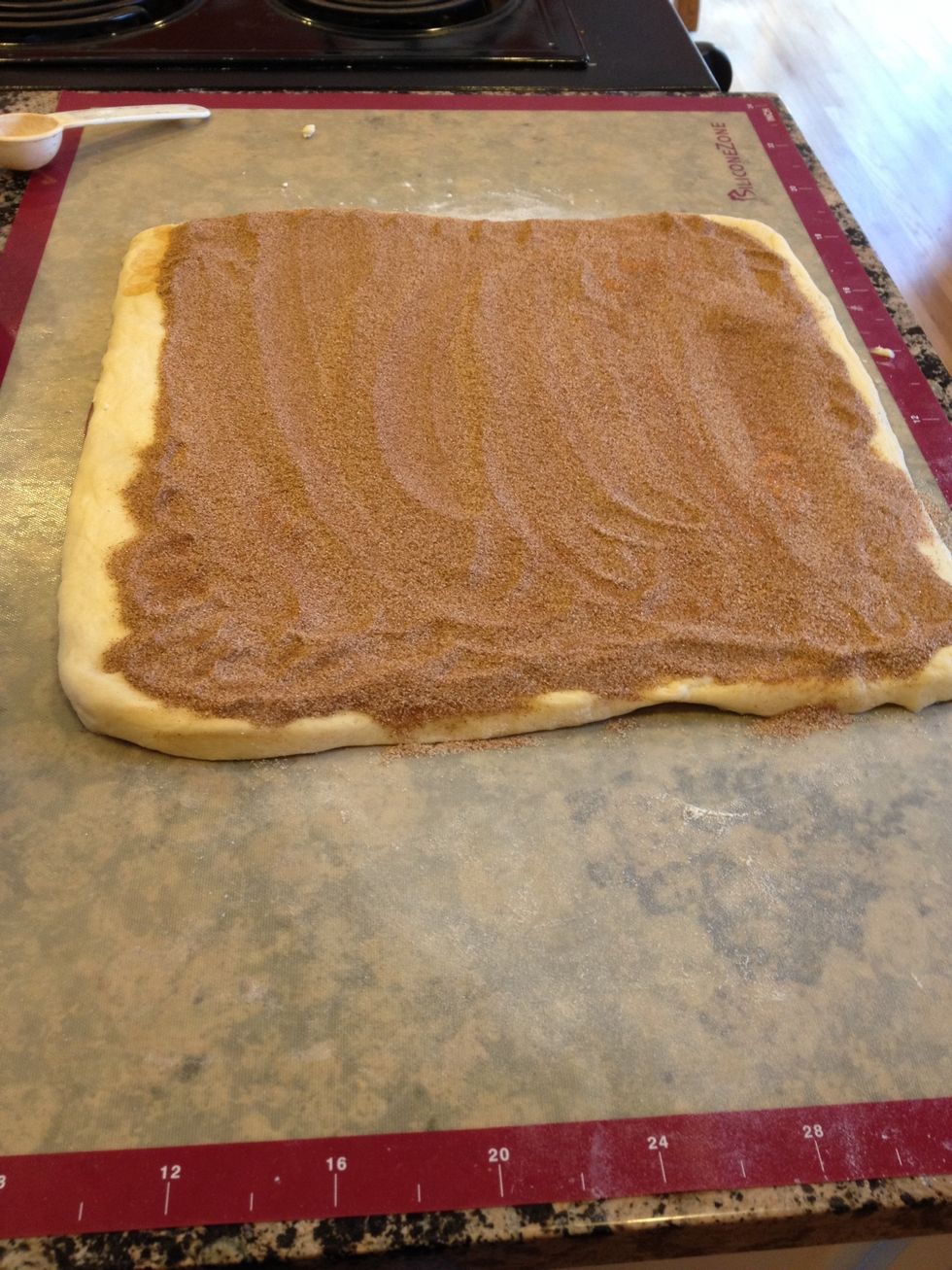 All spread.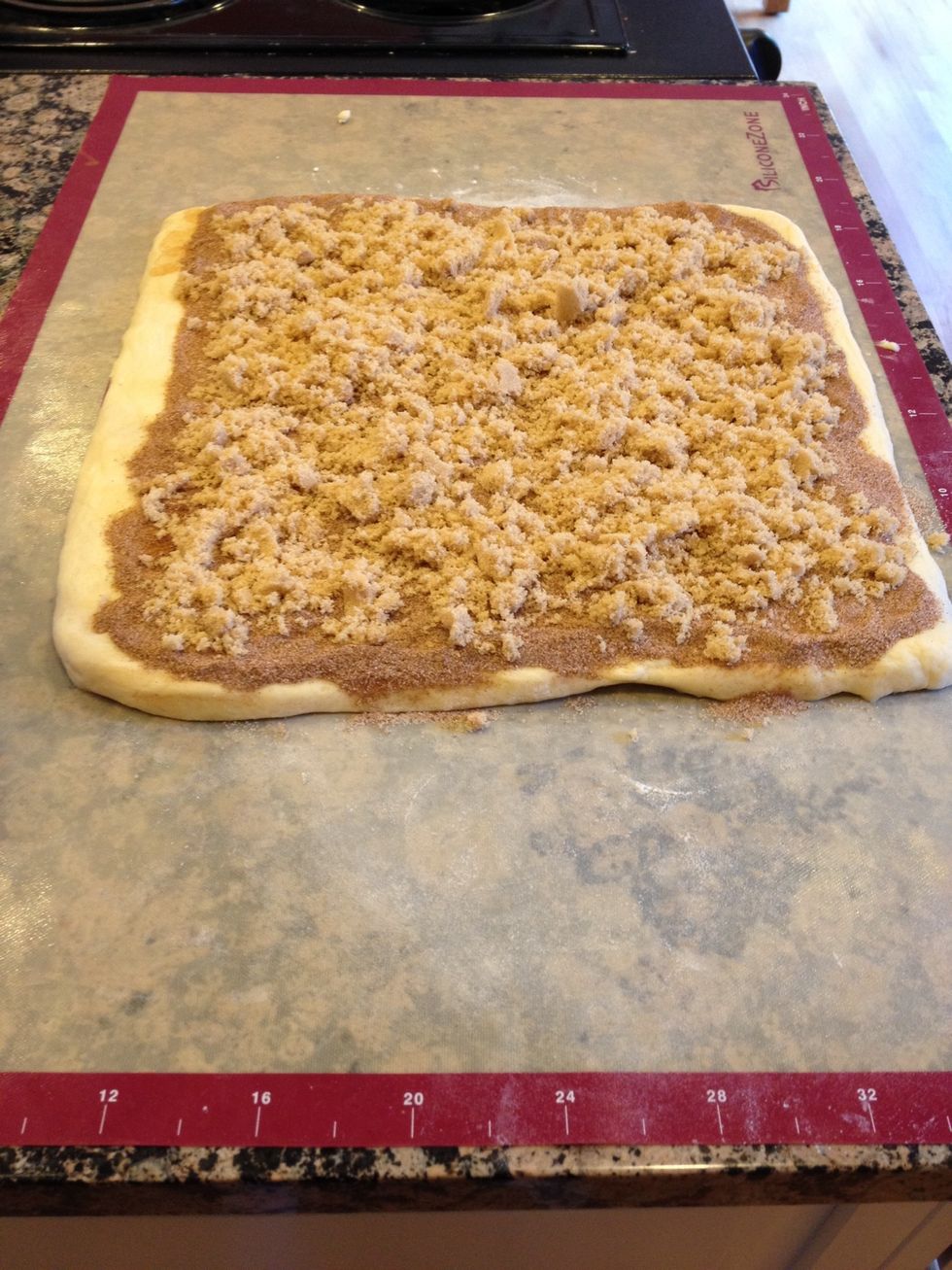 After that, sprinkle the brown sugar over it all evenly.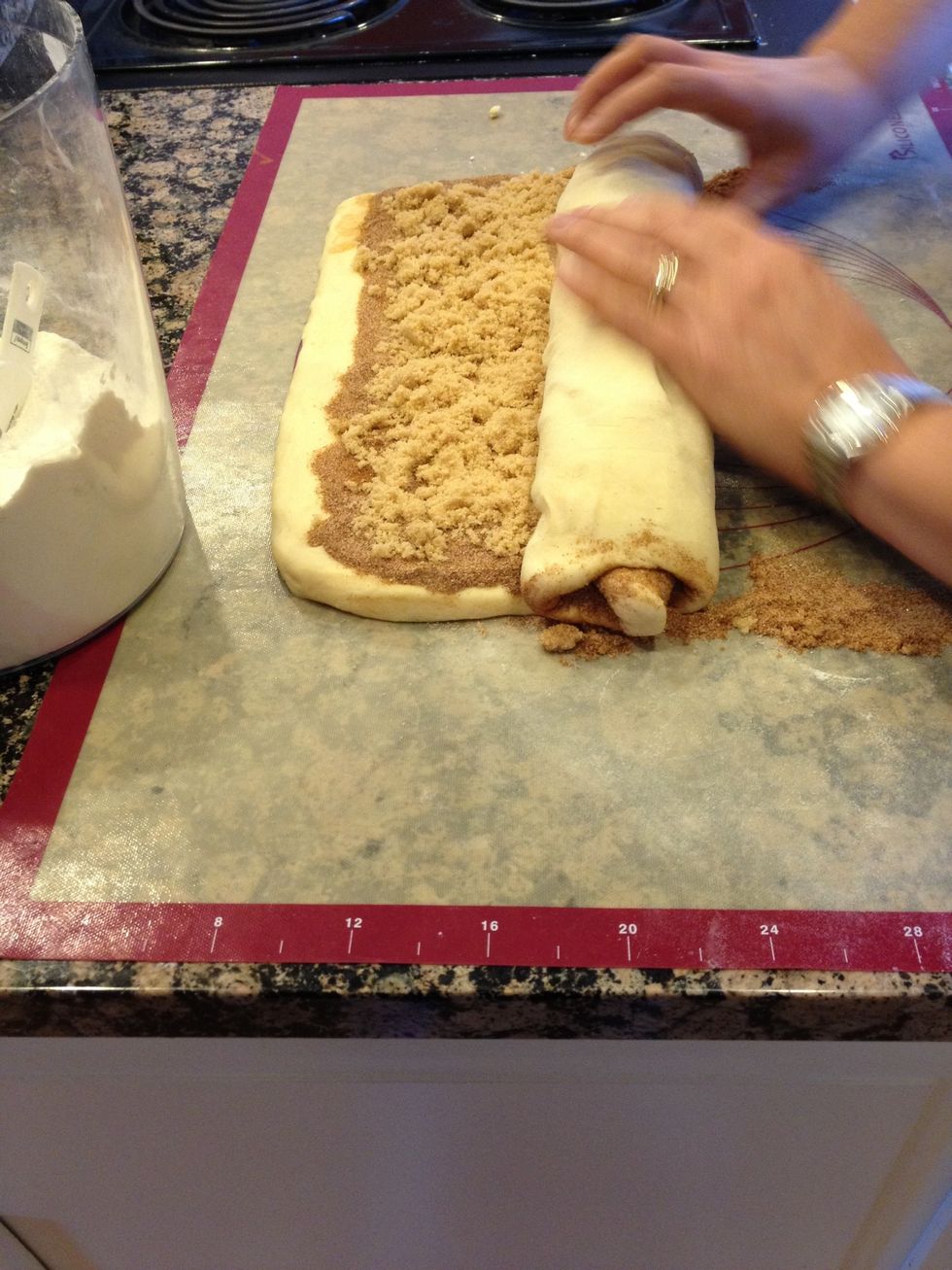 Roll it up. Be careful it doesn't all come out the sides.
All rolled!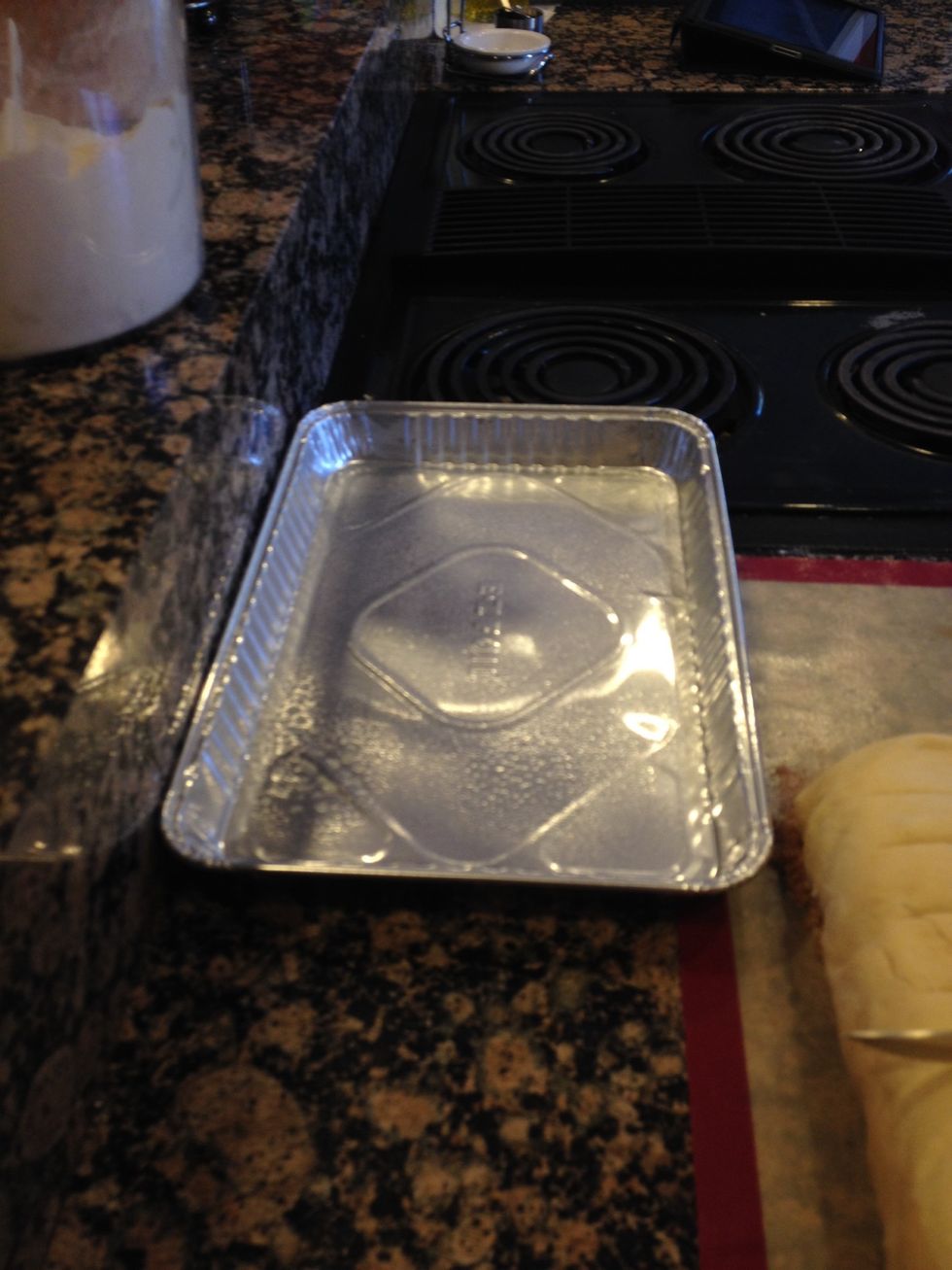 Spray a baking sheet. We have reusable because they are going to school tomorrow.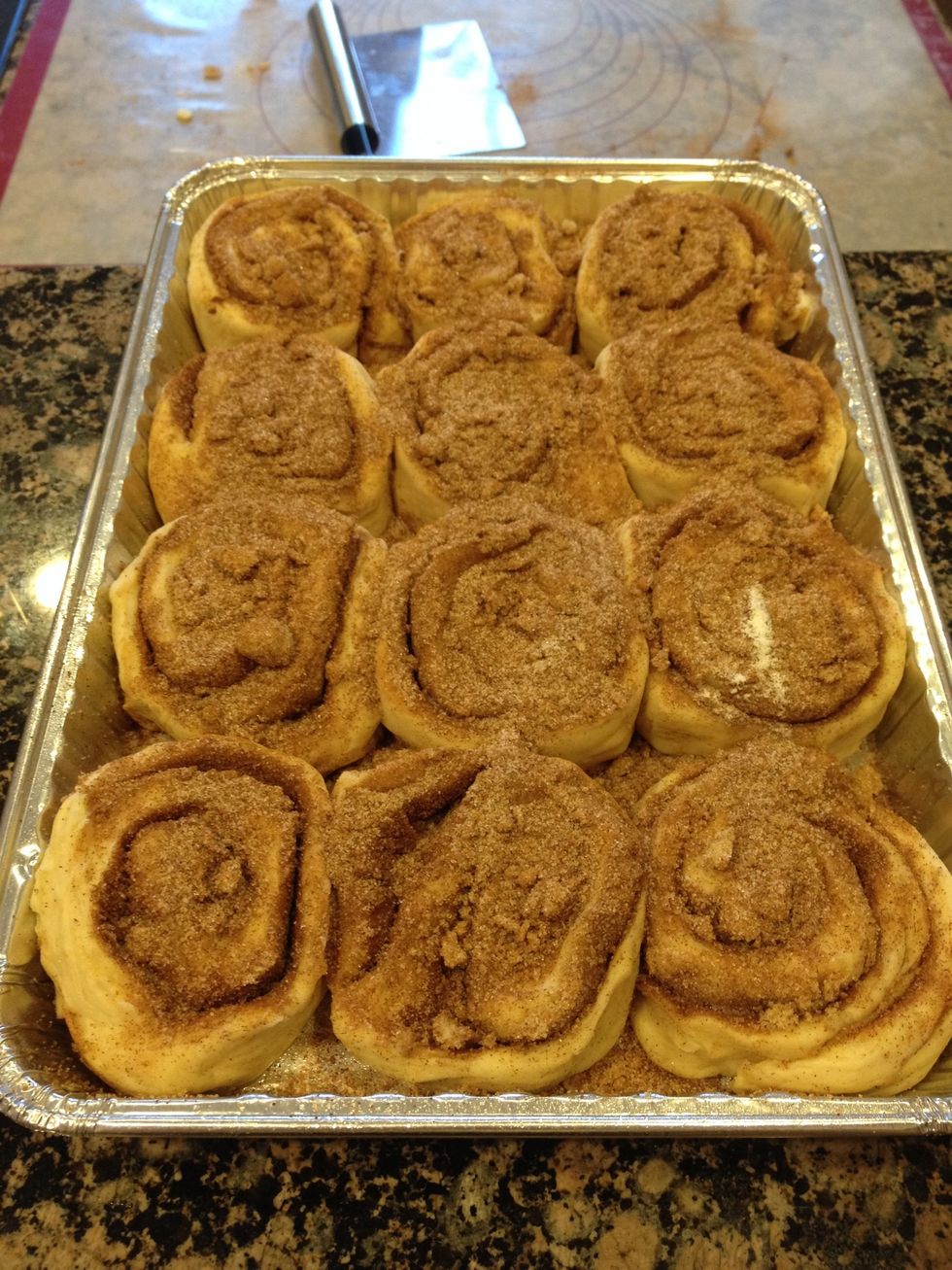 Cut the buns place them in your greased pan.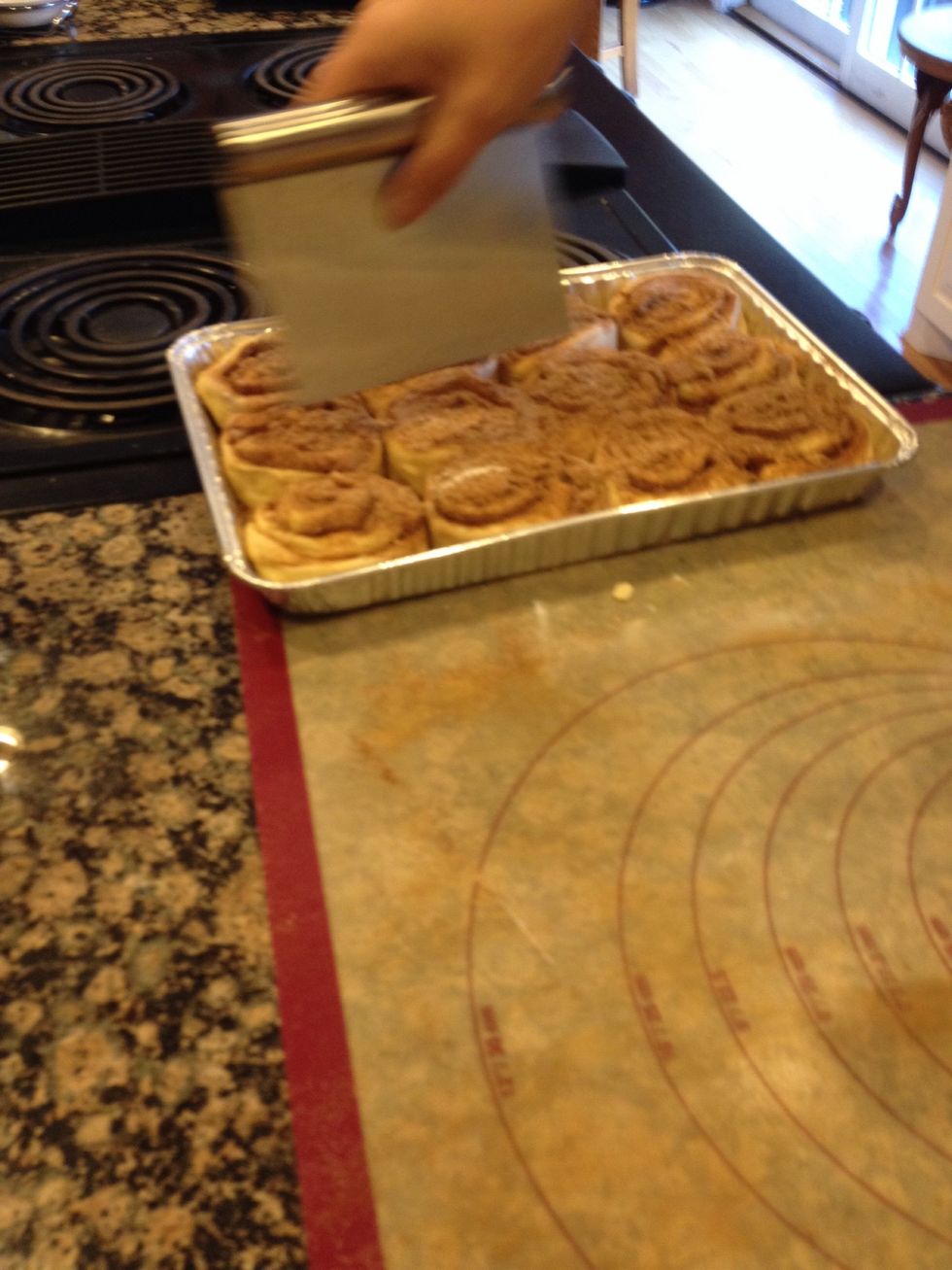 Sprinkle the access cinnamon and sugar that fell out when you rolled it over the top.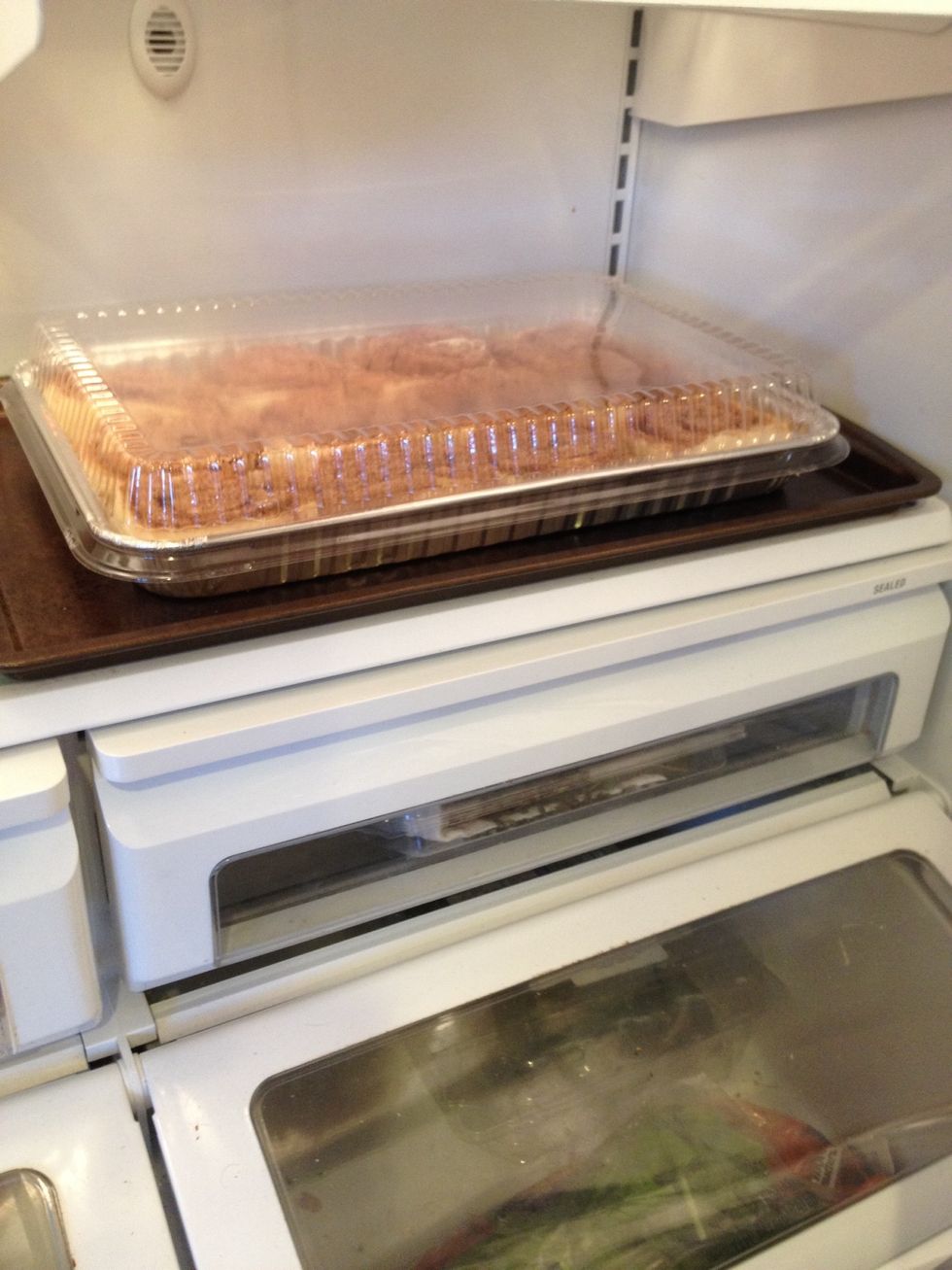 We put ours in the fridge to rise overnight as we are baking them in the morning to bring them in to school.
All done! Hope you enjoyed and follow!
15.0Tbsp Granulated sugar, divided
2.0Tbsp Active dry yeast
3/4tsp Salt
2.0Tbsp Butter
1.0 Egg
3/4c Flour, plus about 1/4 cup for rolling
3.0Tbsp Cinnamon
3/4c Packed light brown sugar
Cooking oil/spray
1.0 Small bowl
1.0 Knife
Oven
Toothpick
1/4c Powdered sugar for glaze
1/4tsp Vanilla for glaze
Milk for glaze
Greased 9 x 13 pan
Sophie Sanford
This is my bio>> Fandoms: THG, (MJP1) TWD, Divergent, Twilight, etc etc. bffl: Grace luv ya ❤️