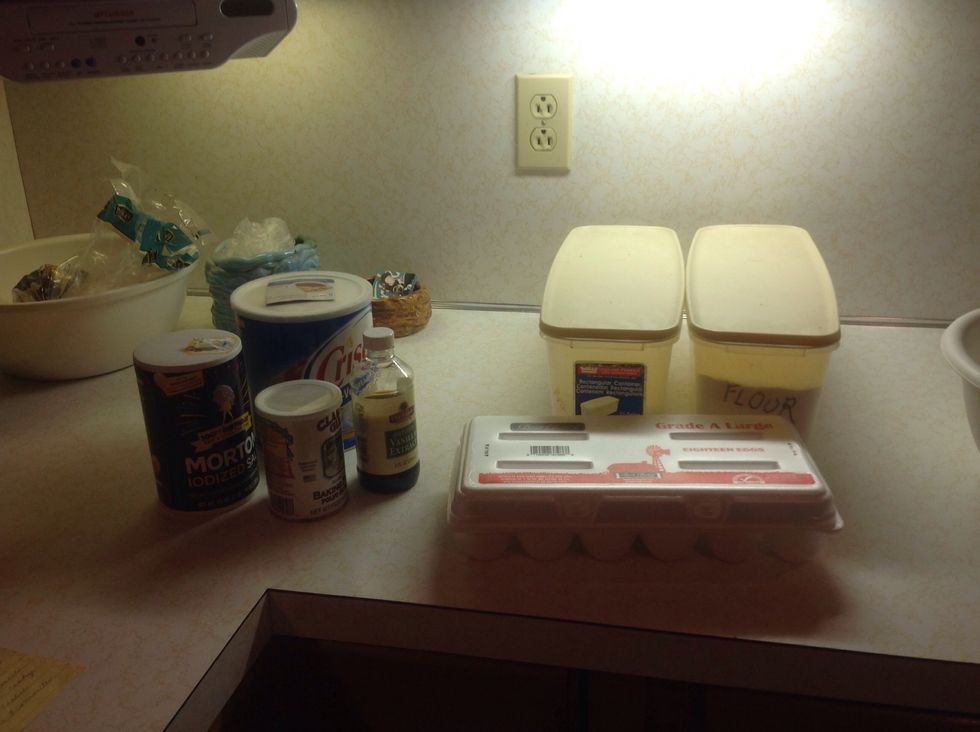 Gather the ingredients.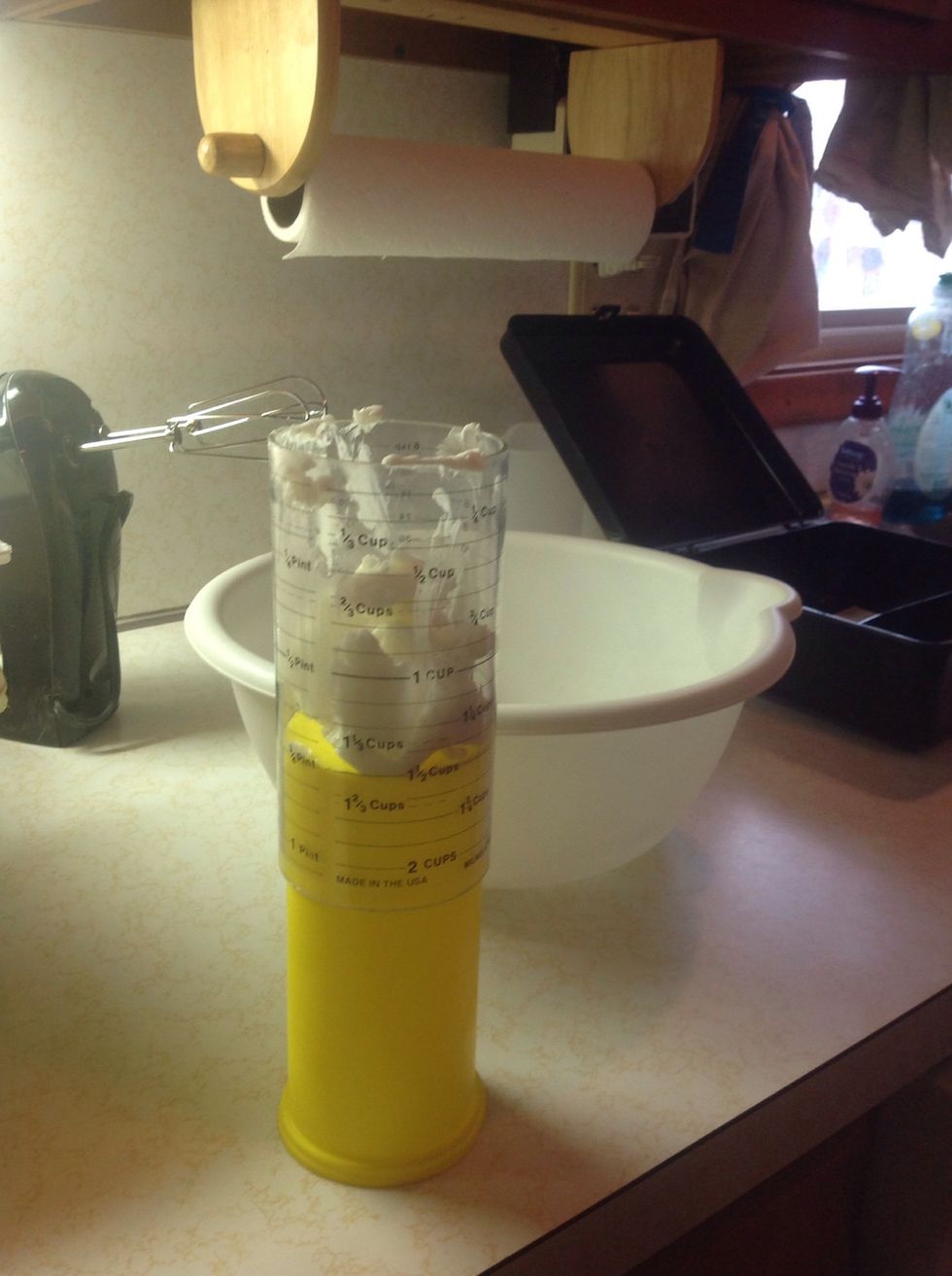 Measure the shortening.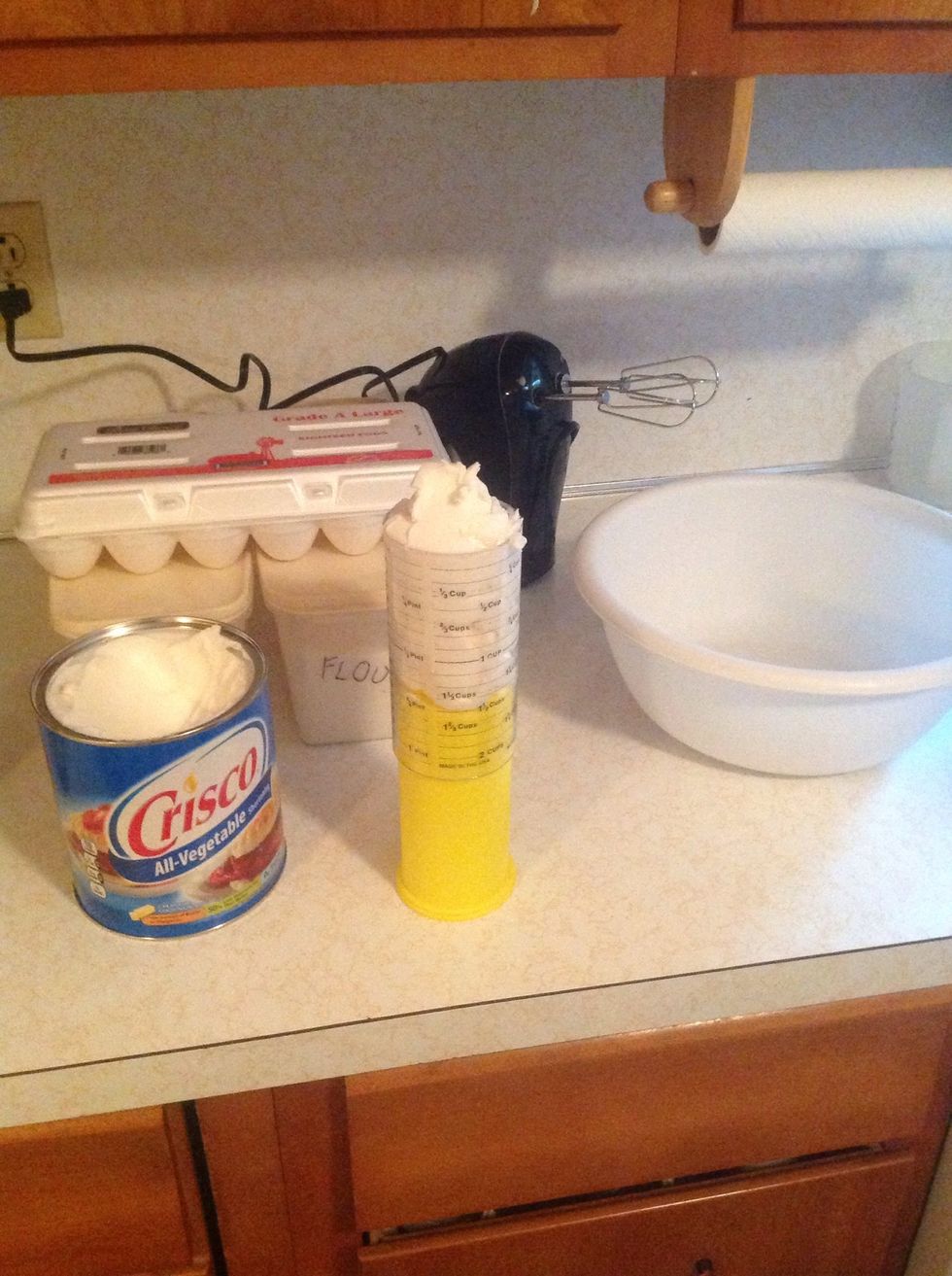 Add extra to make up for air pockets in the measuring cup. Add it to the bowl.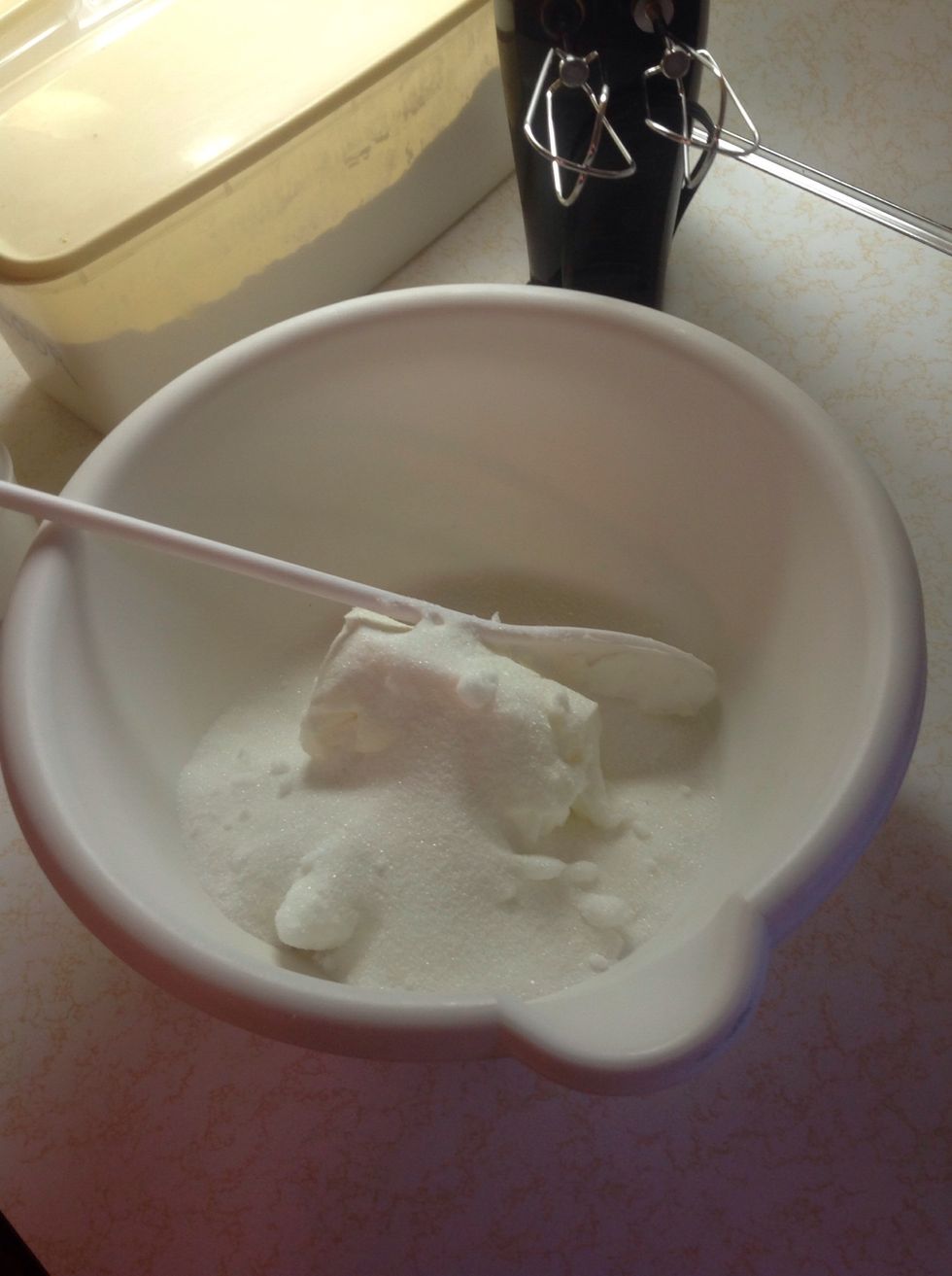 Measure and add sugar.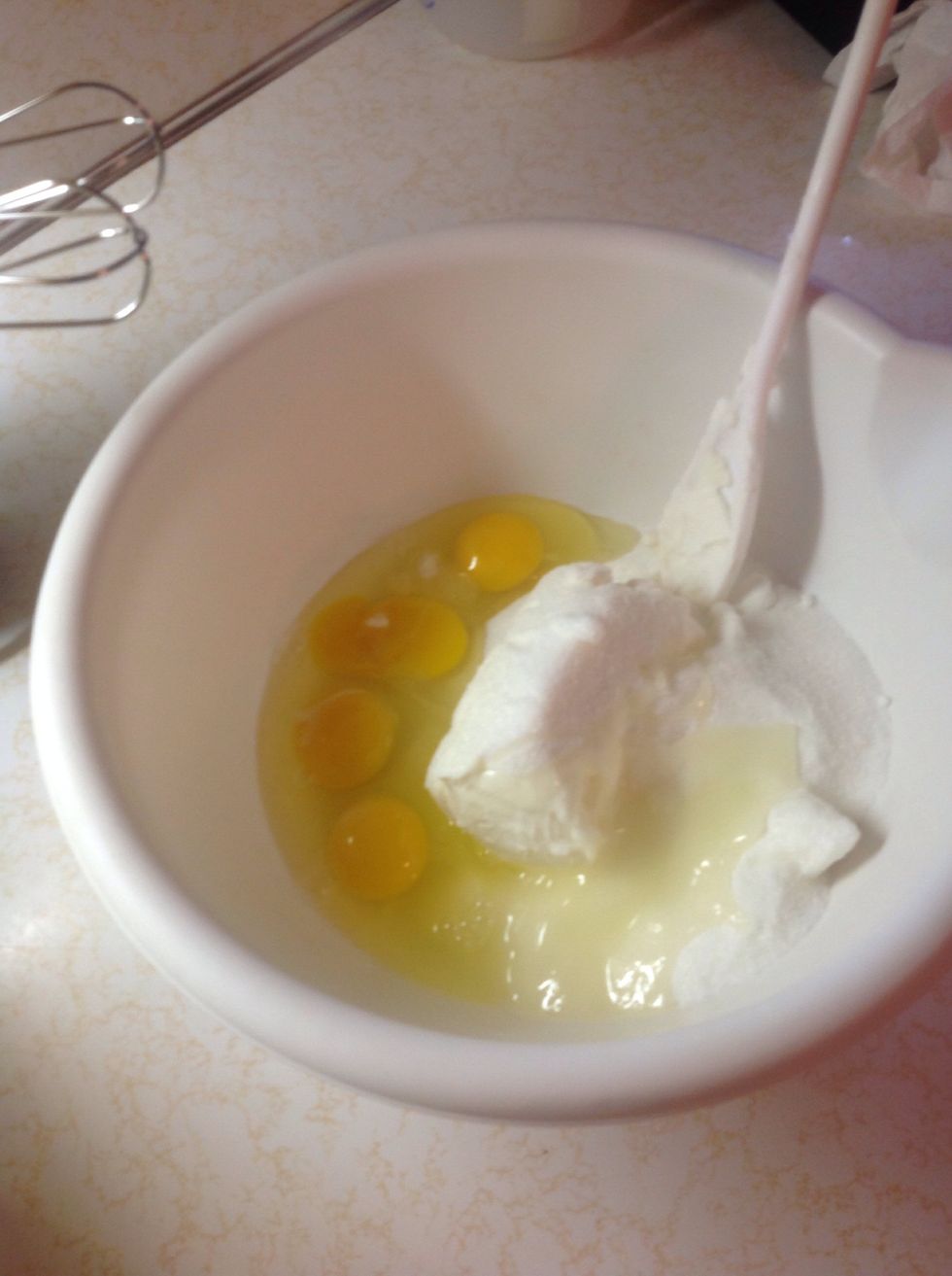 Break and add the eggs.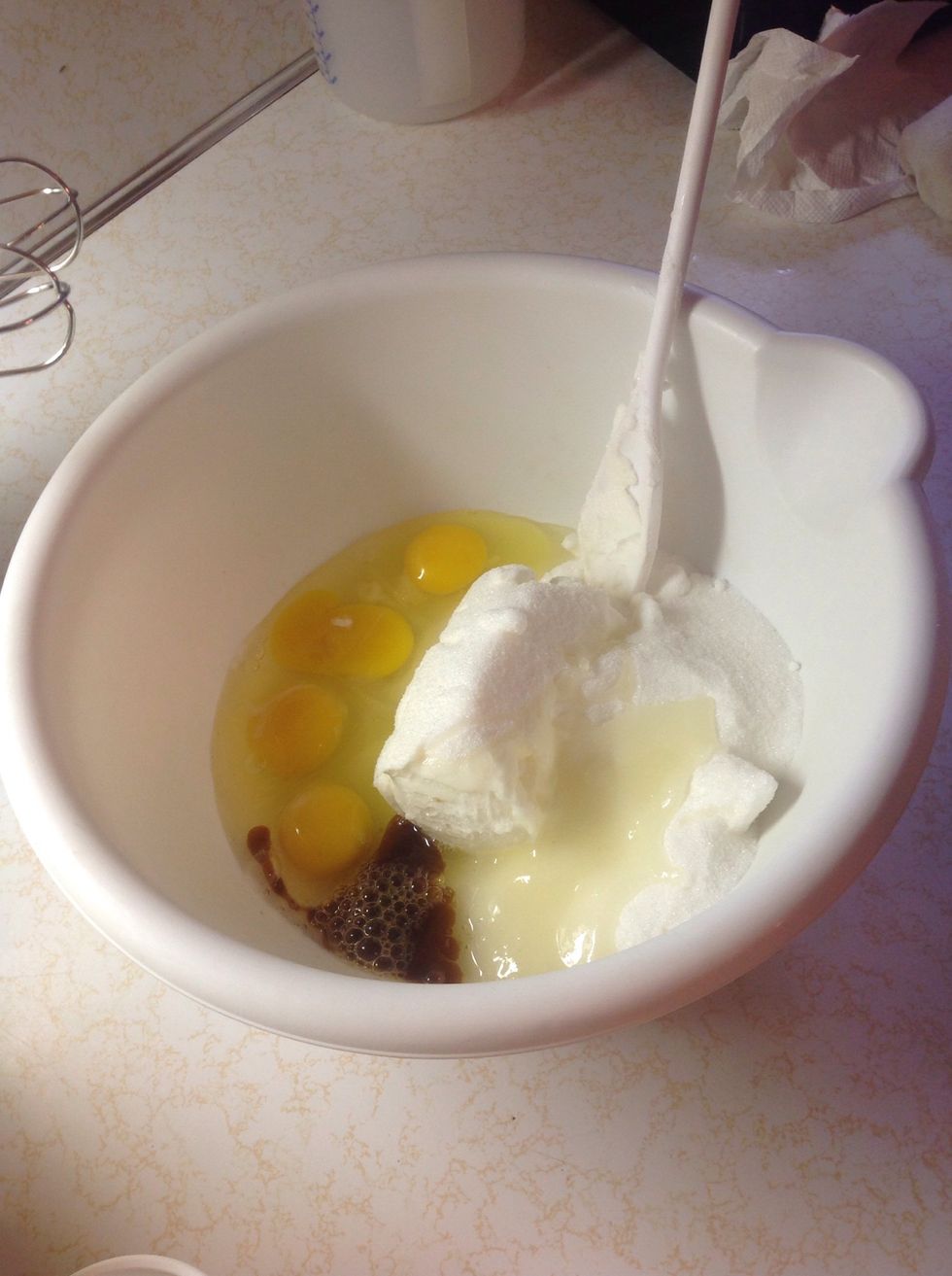 Add the vanilla.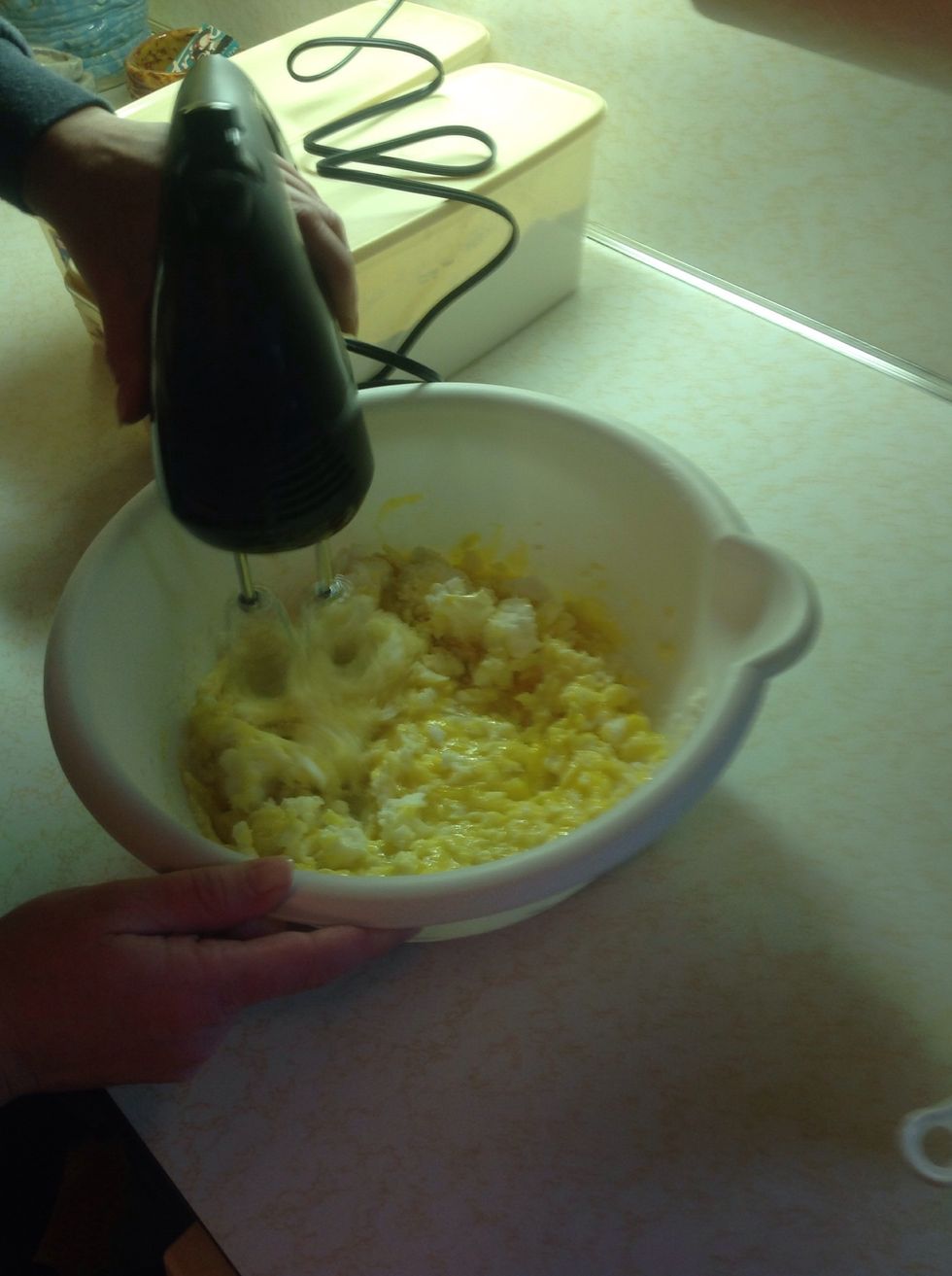 Mix all the ingredients well.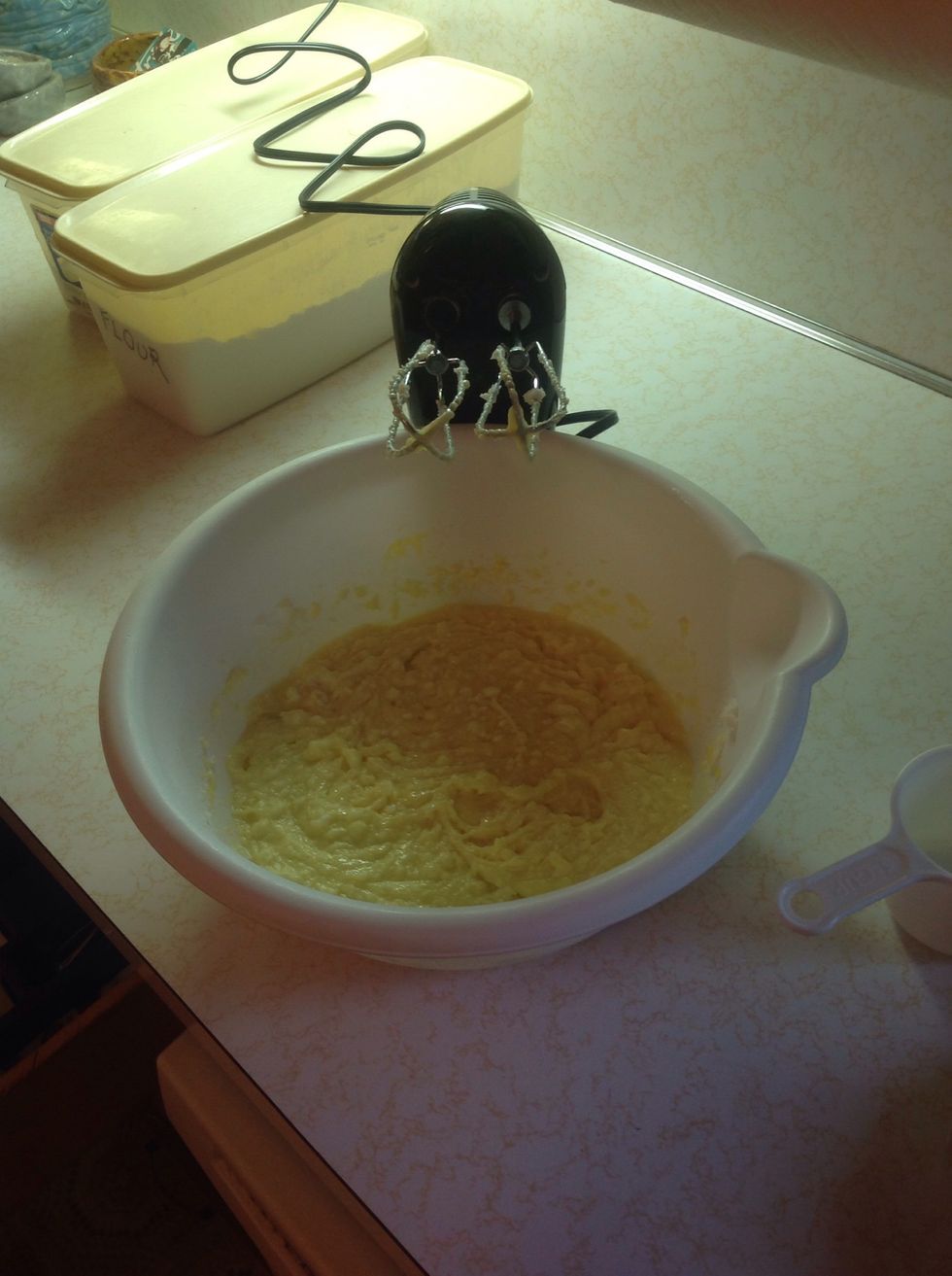 (It should look like this.)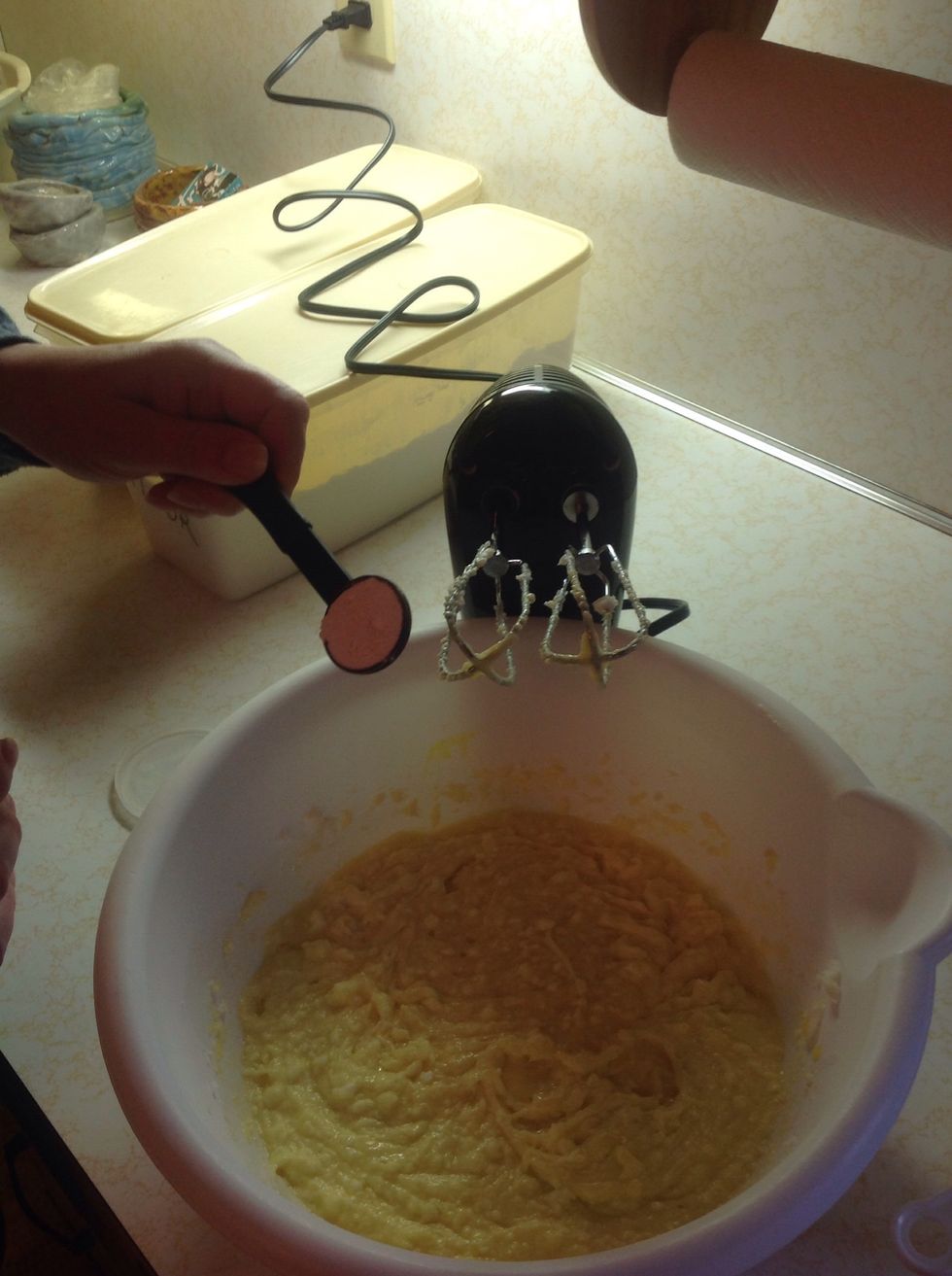 Measure and add the baking powder.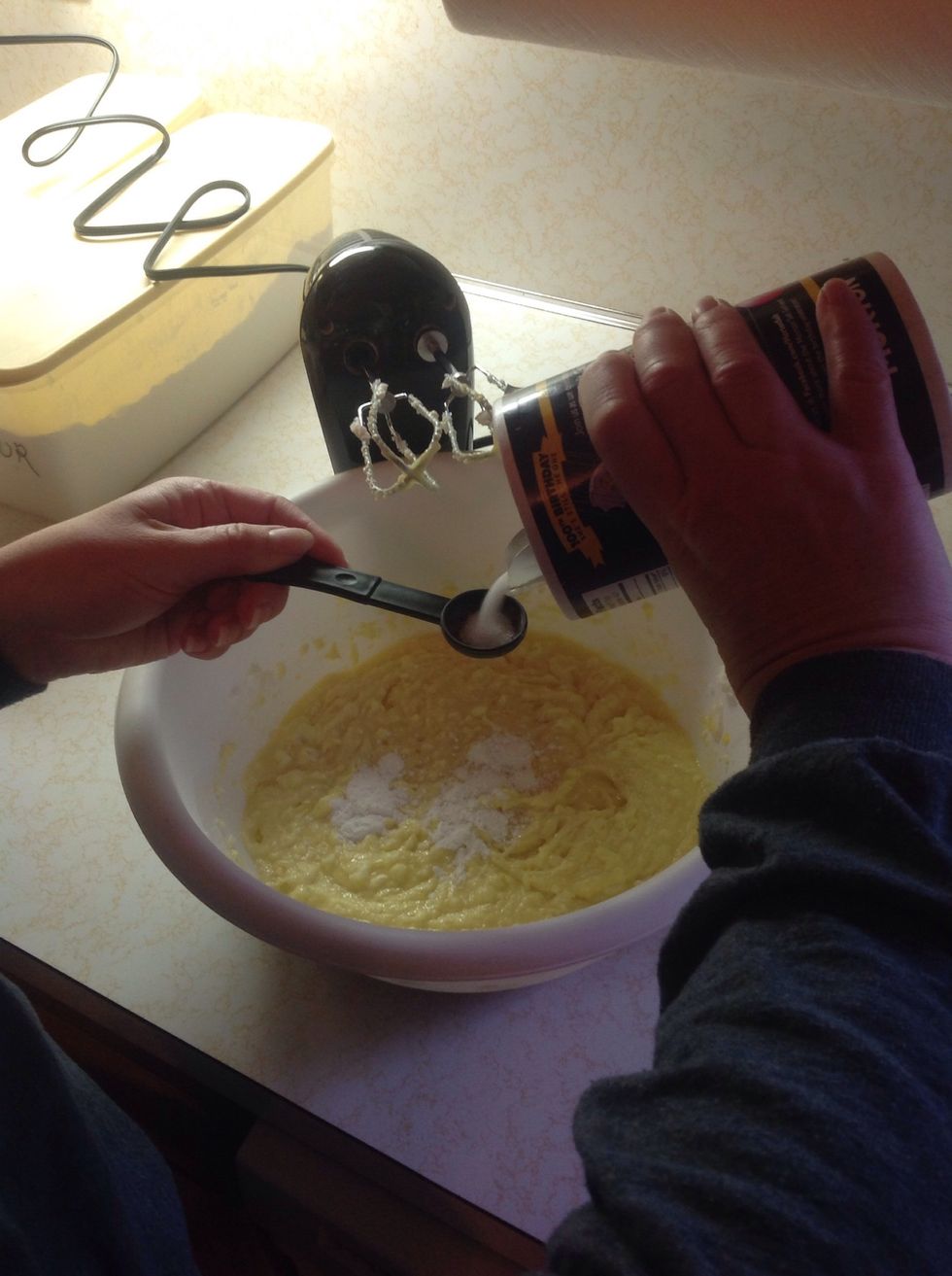 Measure and add the salt.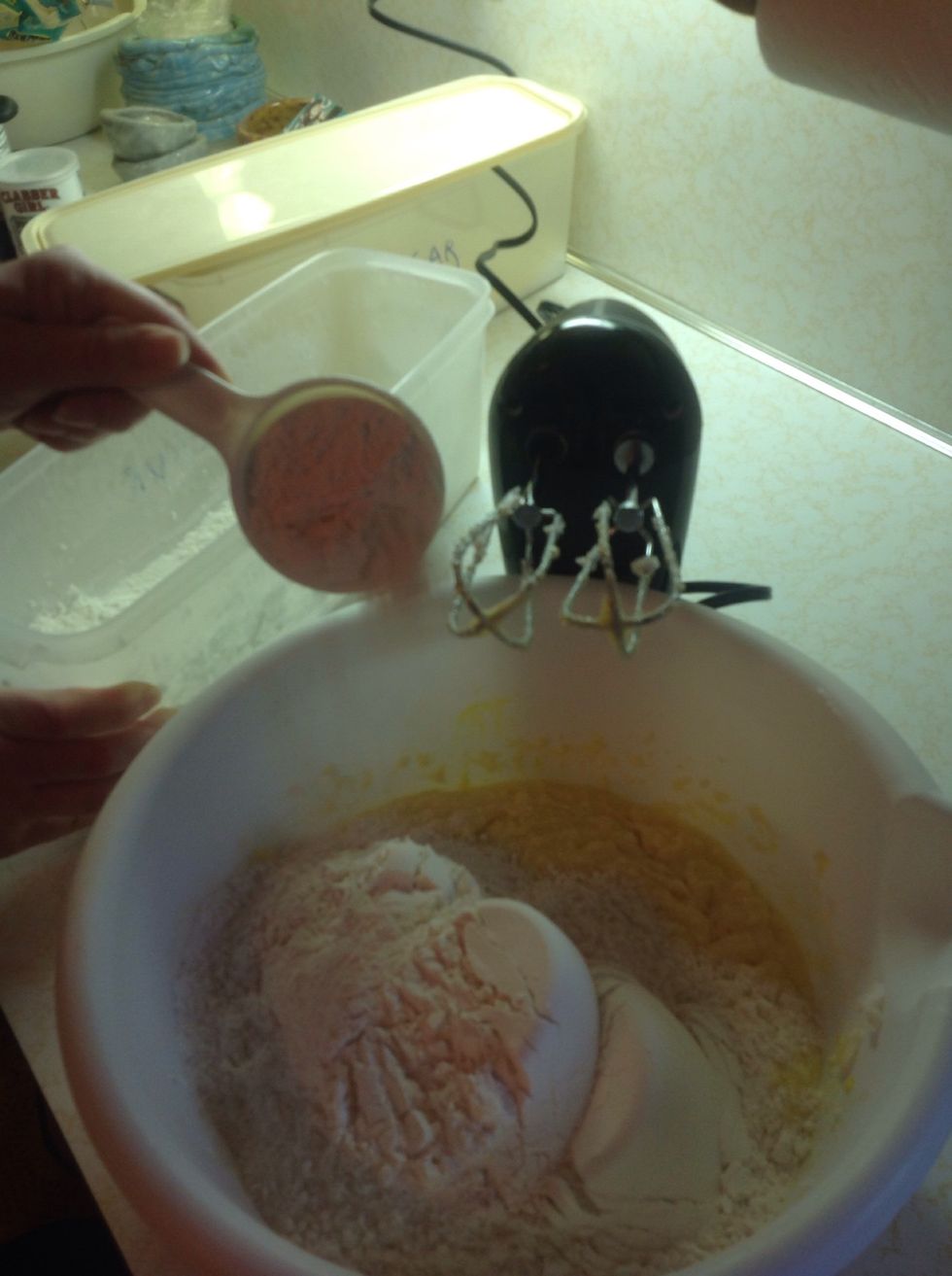 Measure and add the flour.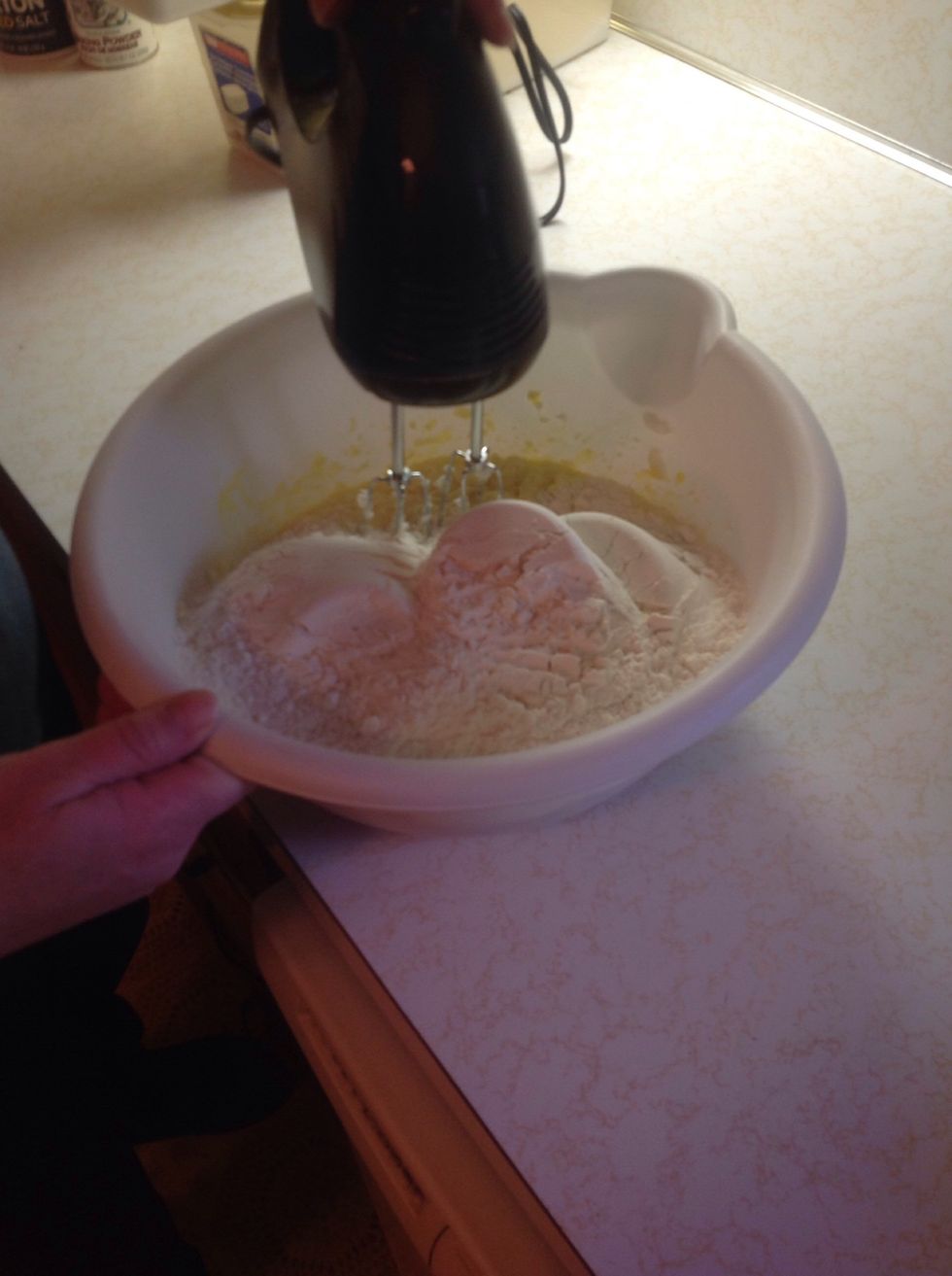 Mix in the dry ingredients.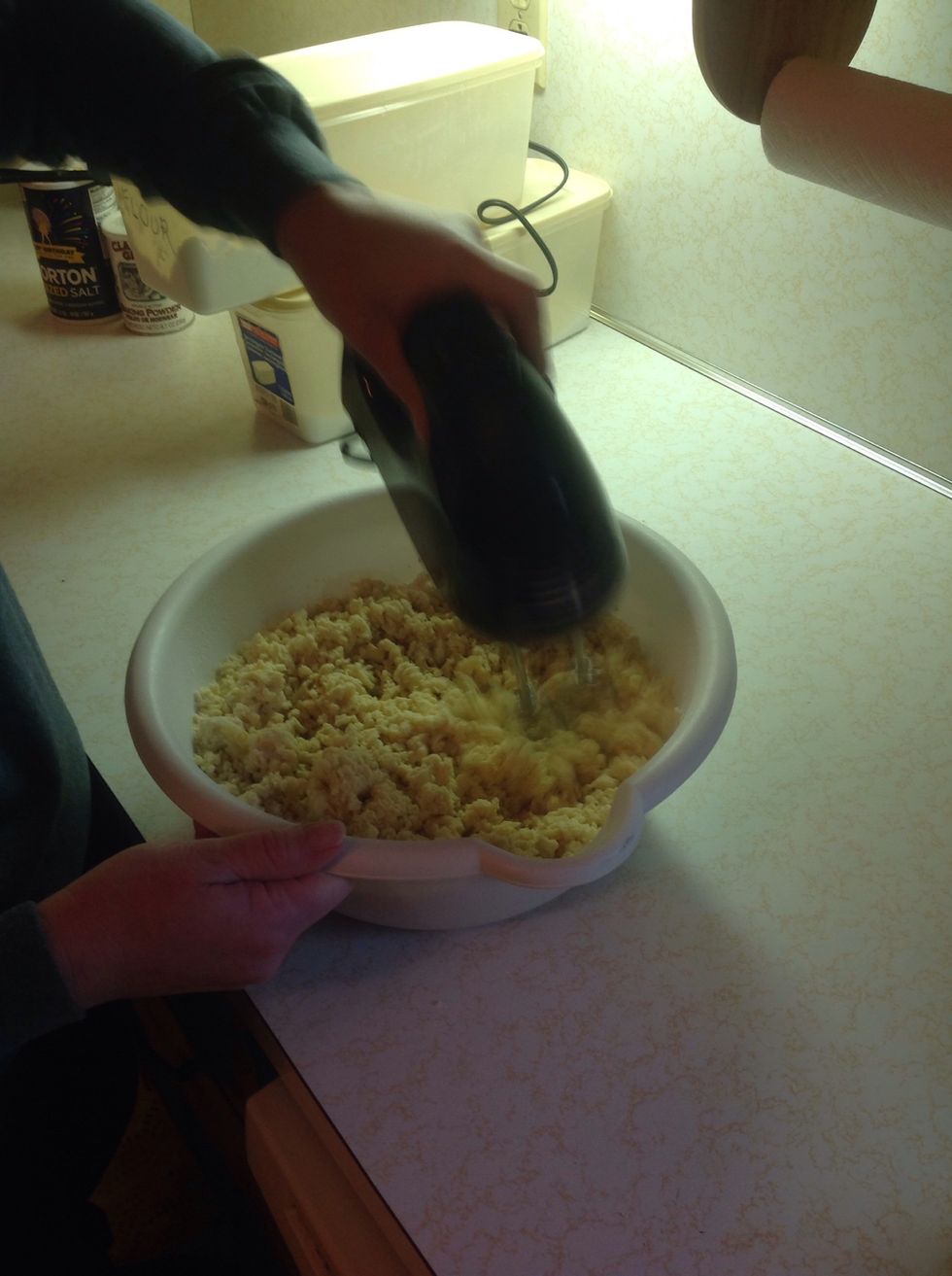 (It should look like this.)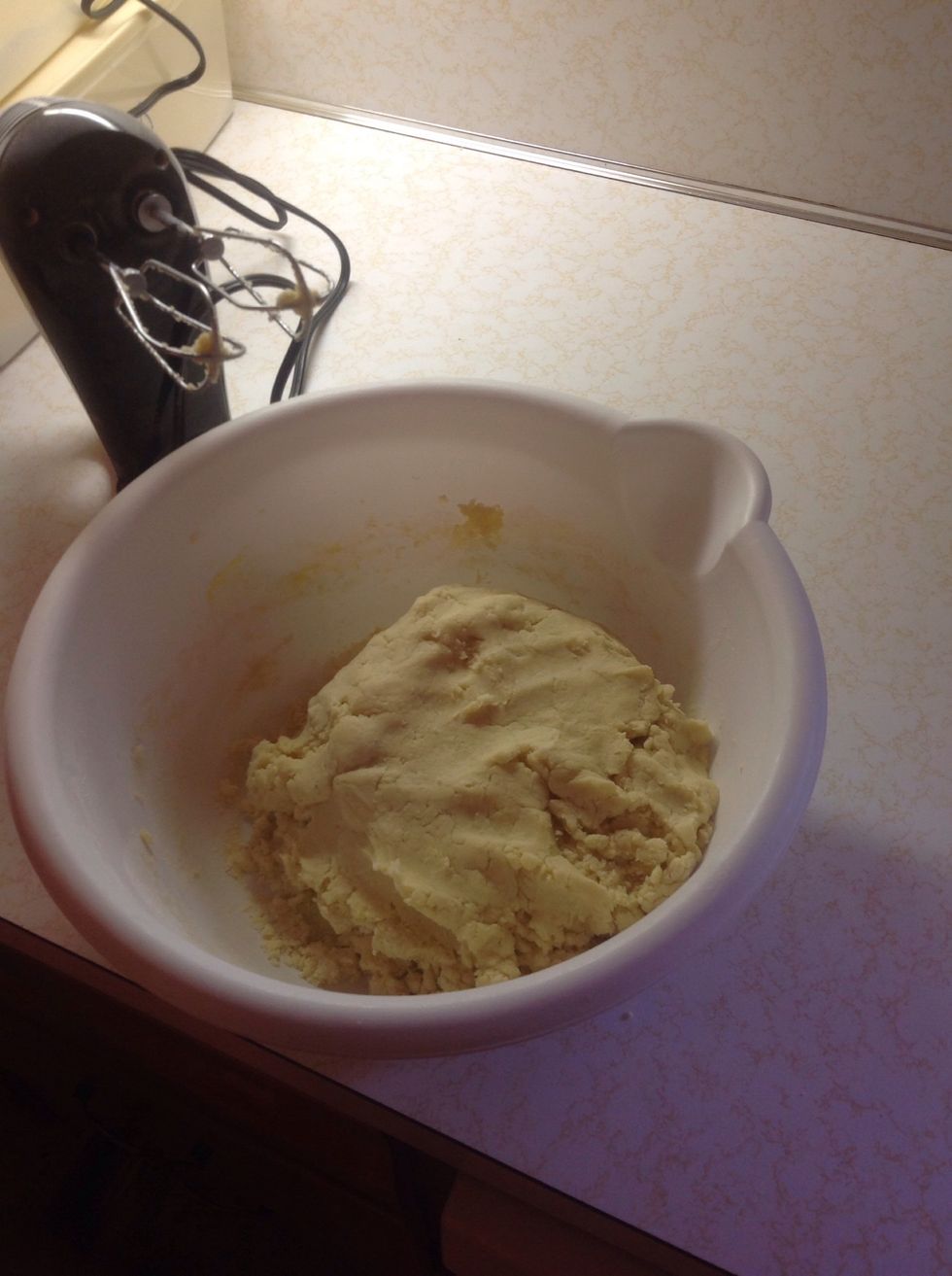 Compress the dough into a ball.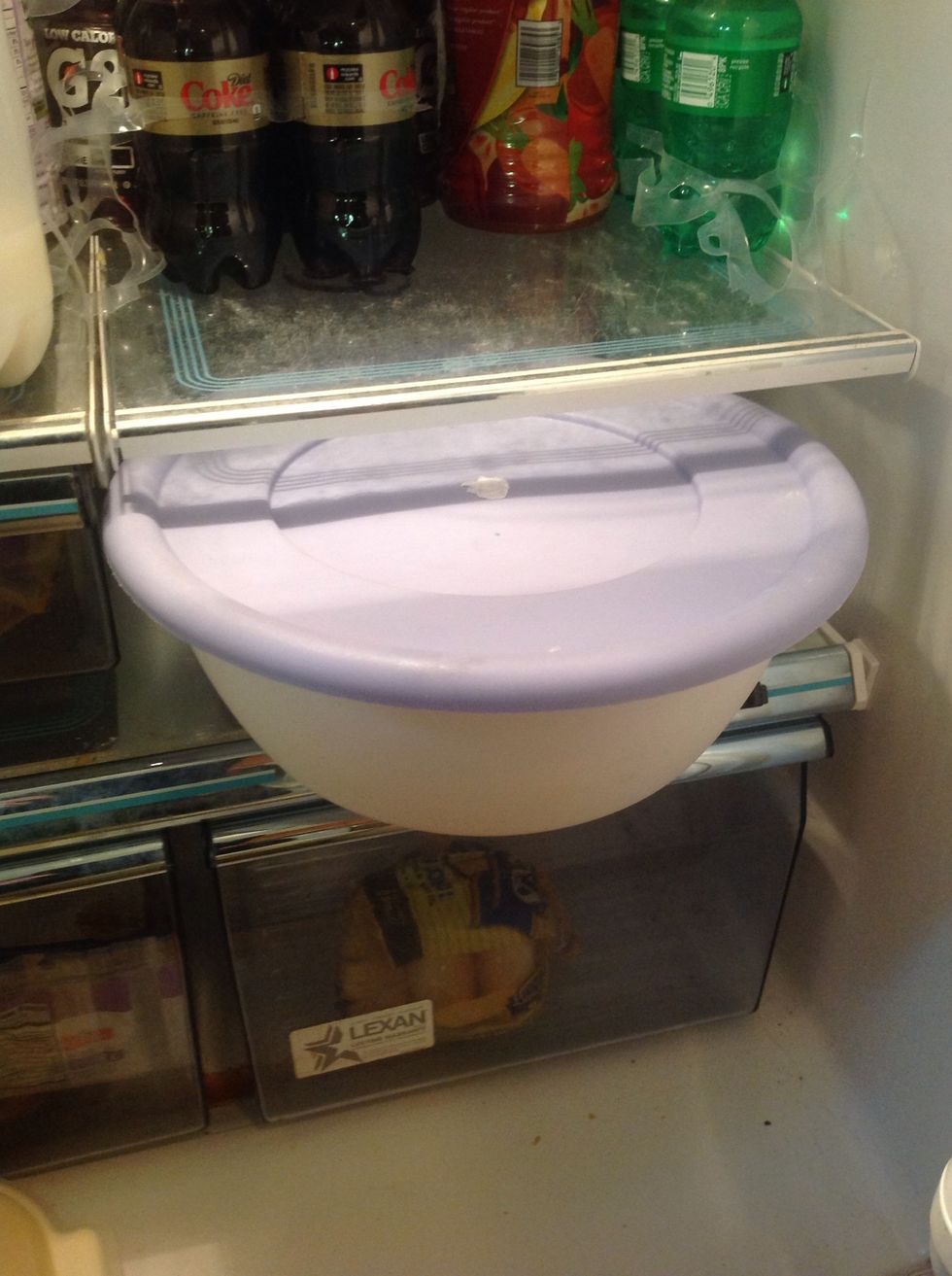 Cover in the fridge for at least an hour.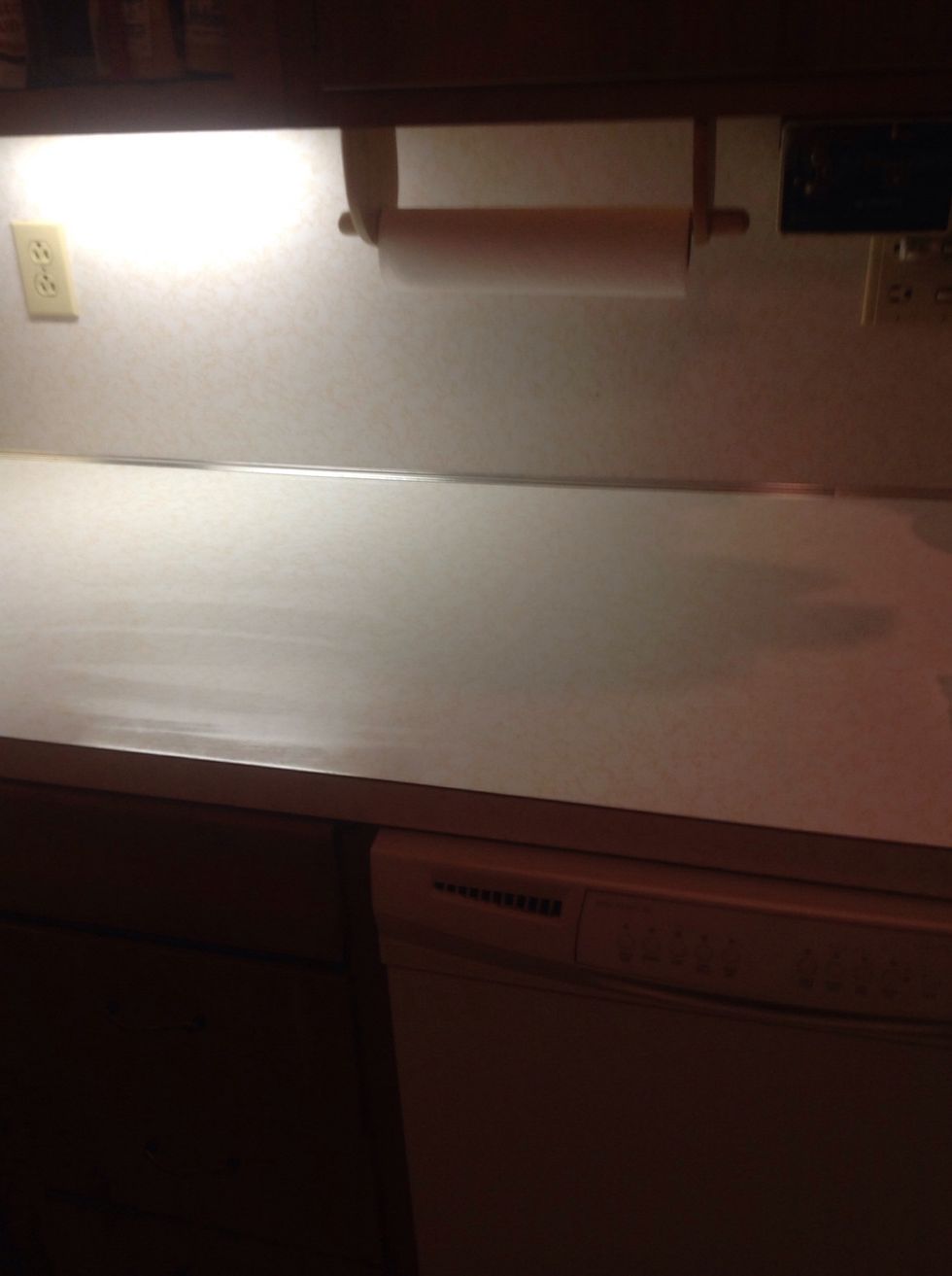 Clear a space to roll out the dough.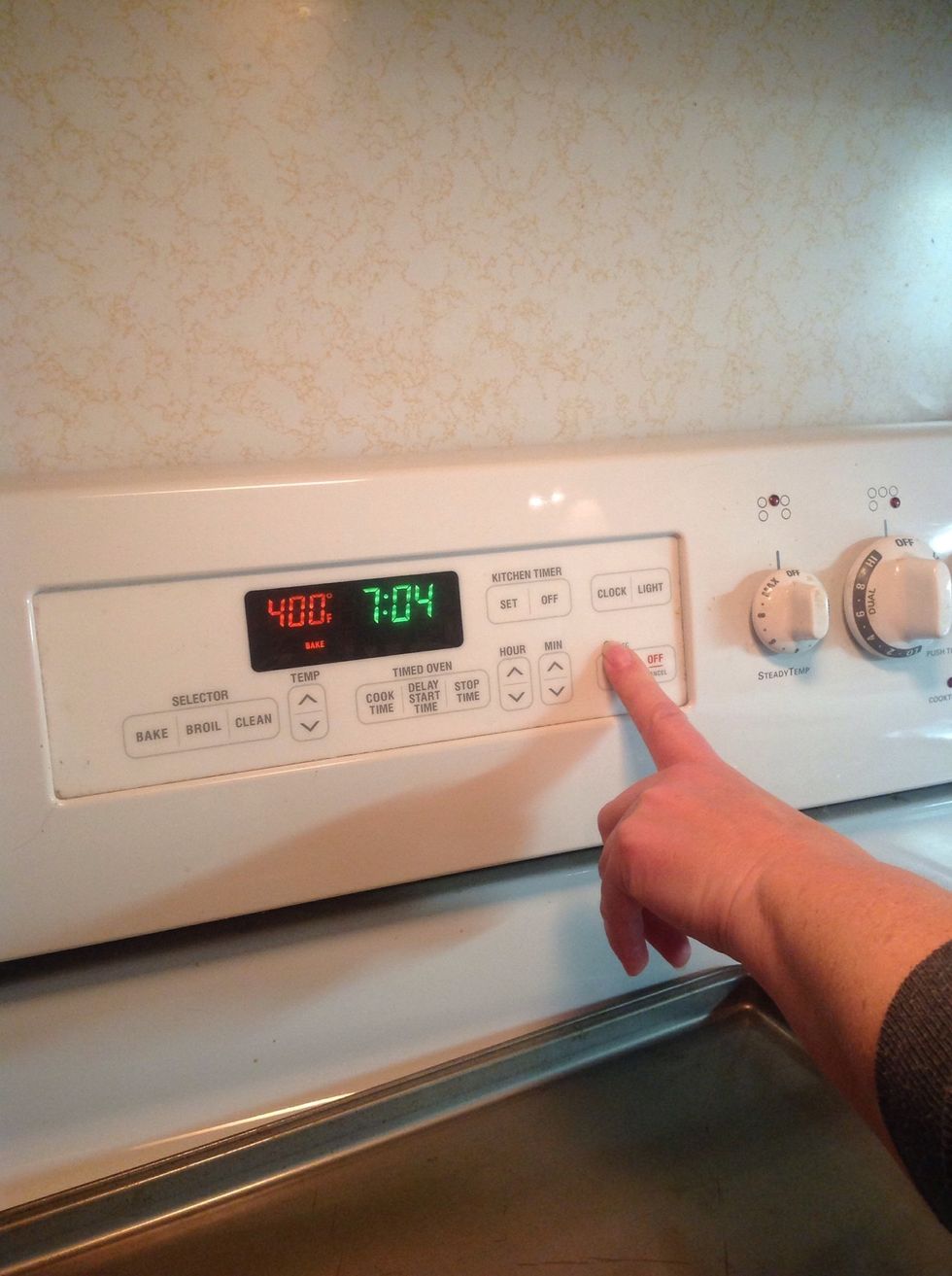 Preheat the oven to 400°F.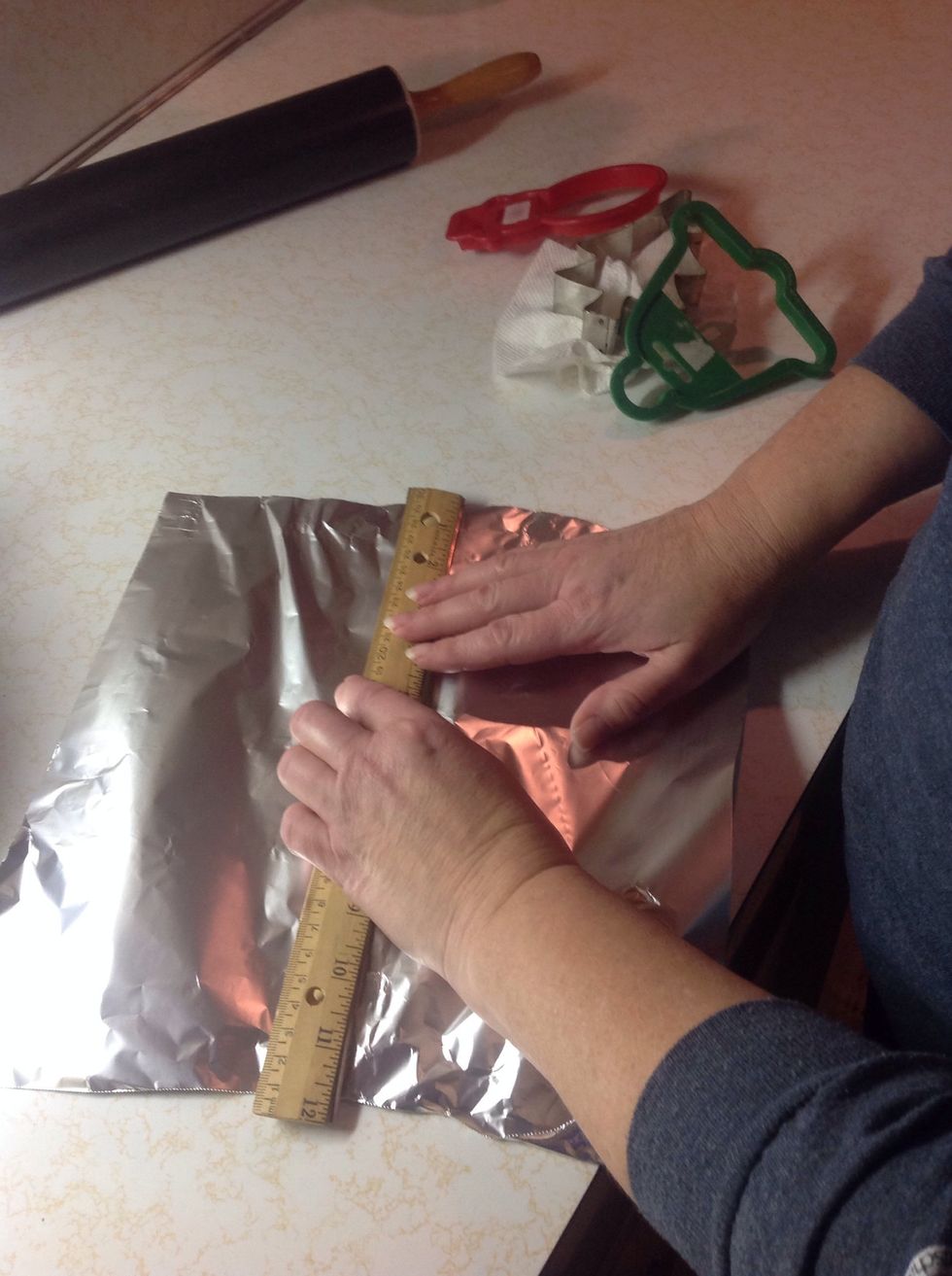 Wrap two rulers together with tin foil. Do this twice.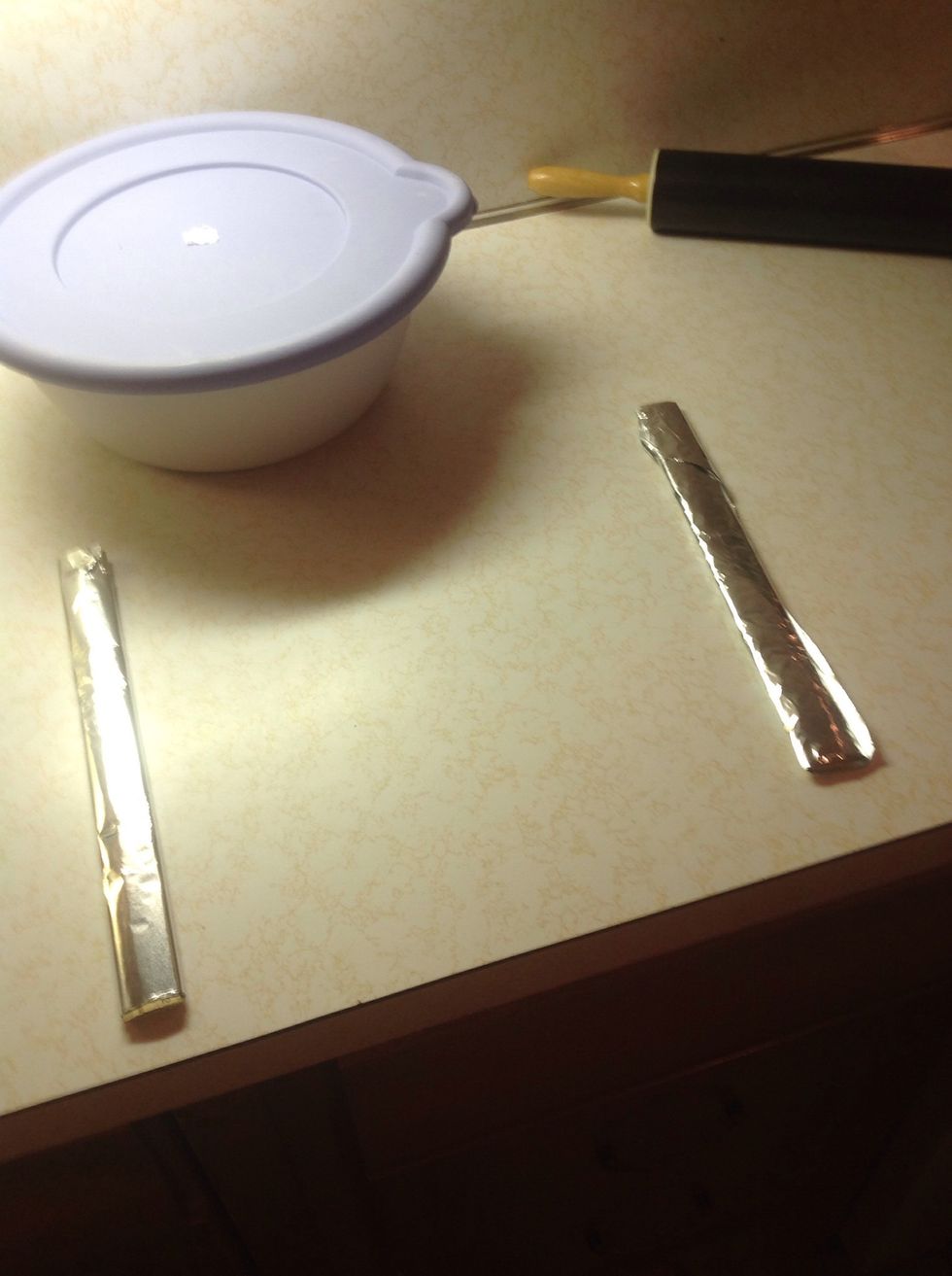 Lay them parallel to each other. These will keep the dough the same height when you roll it out.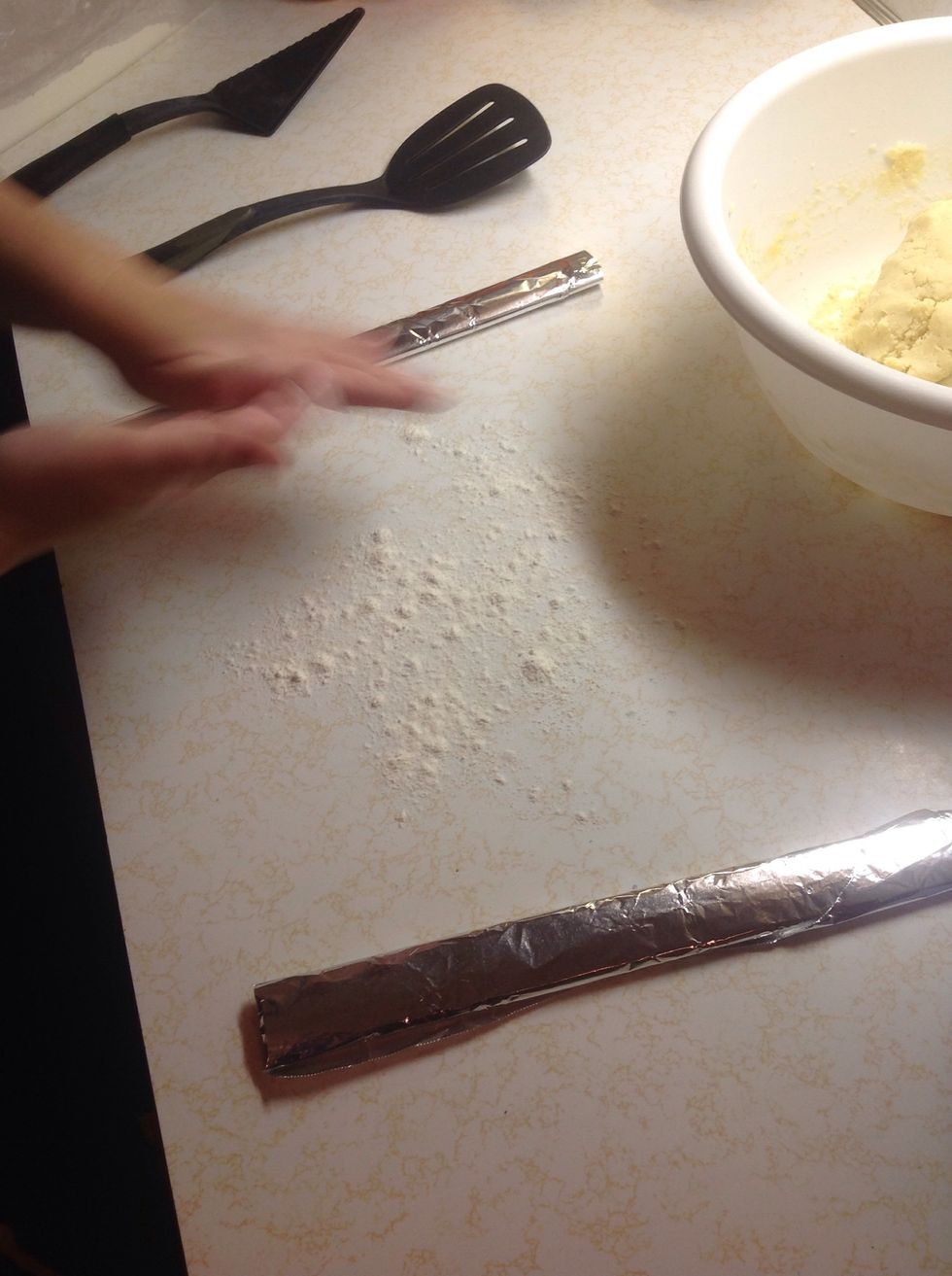 Sprinkle flour in between the rulers.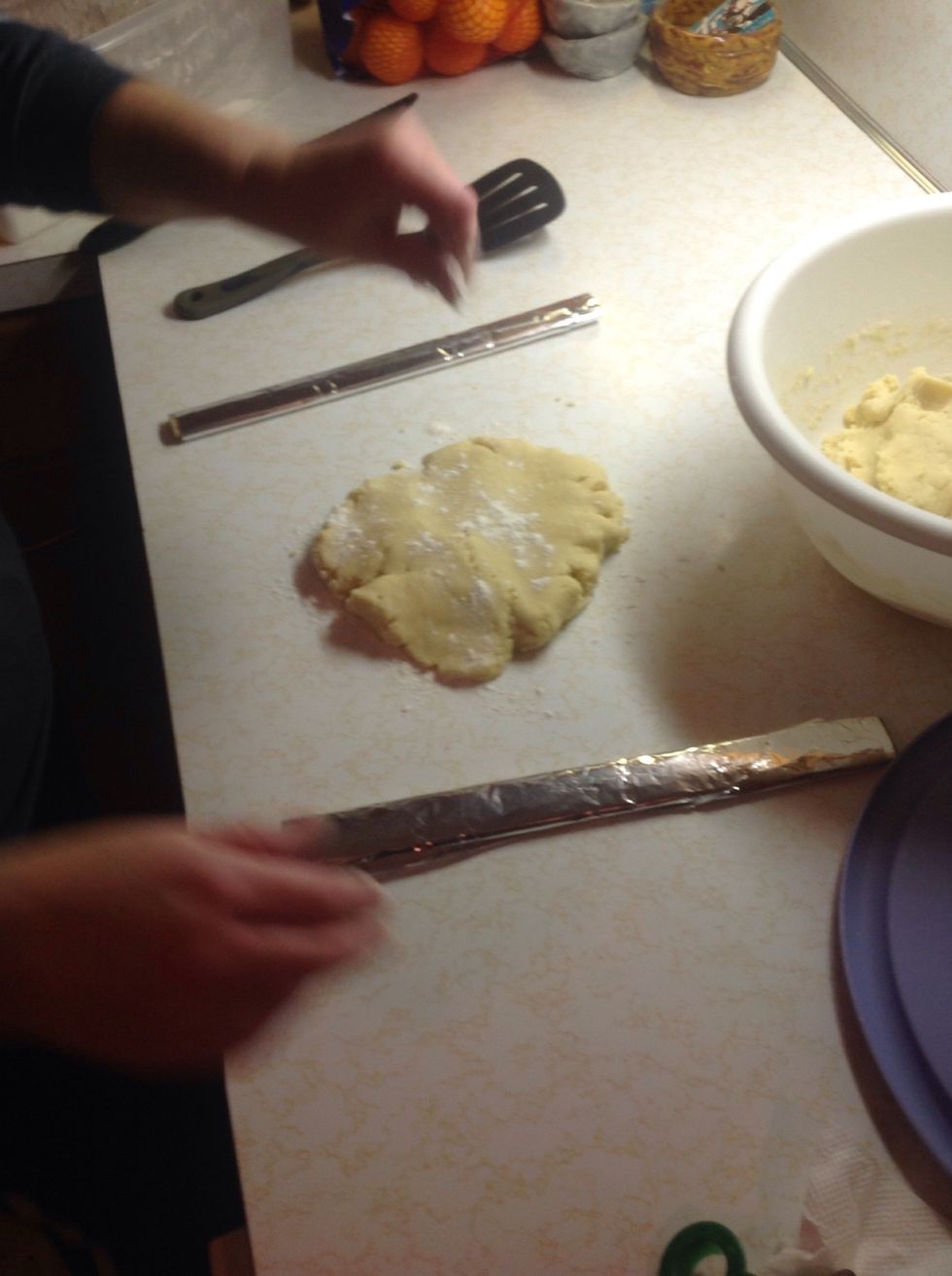 Place dough between the rulers and sprinkle the dough with flour. The extra flour keeps the dough from sticking to the counter or rolling pin.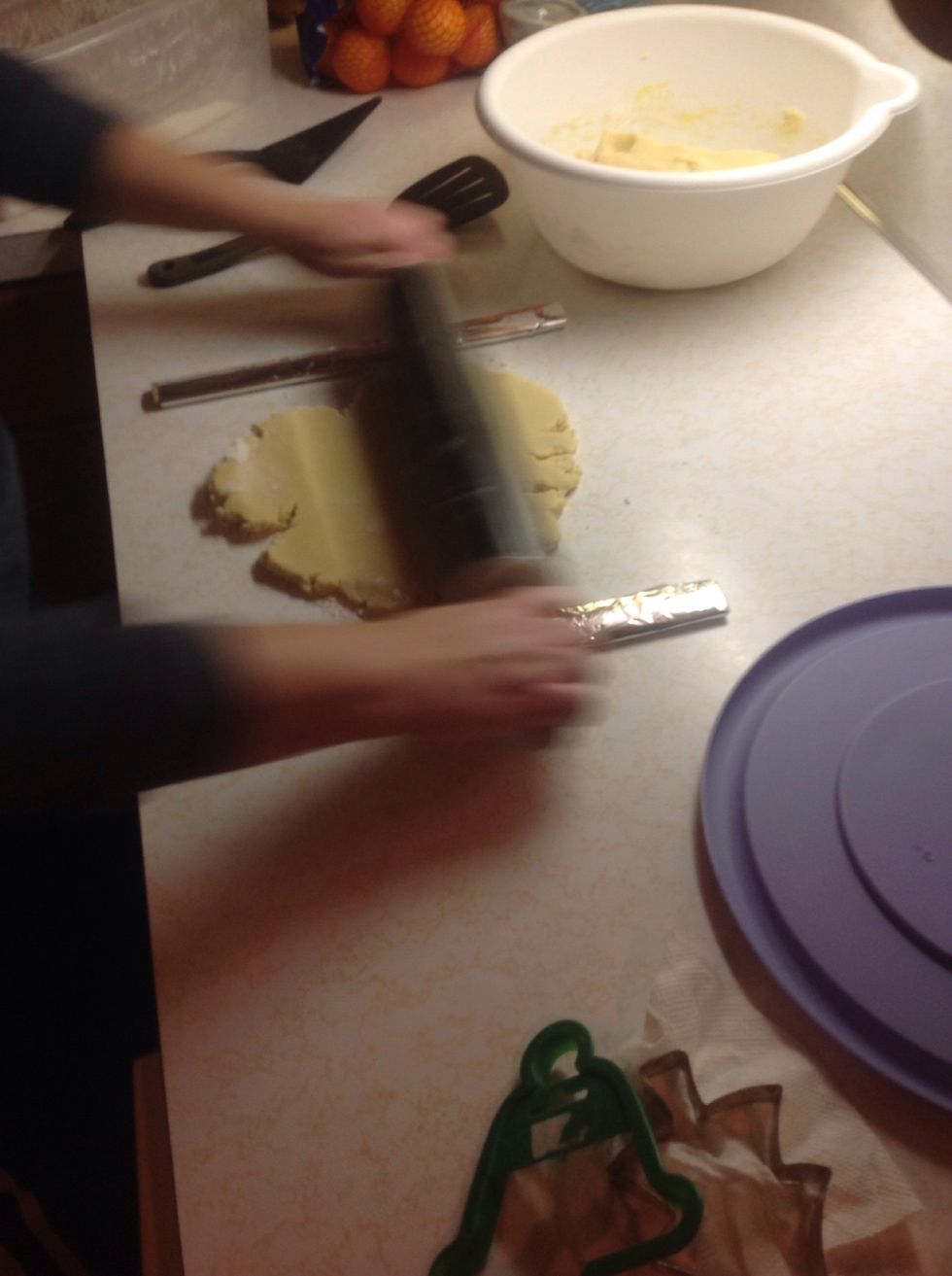 Roll out the dough, making sure the rolling pin rolls over the rulers.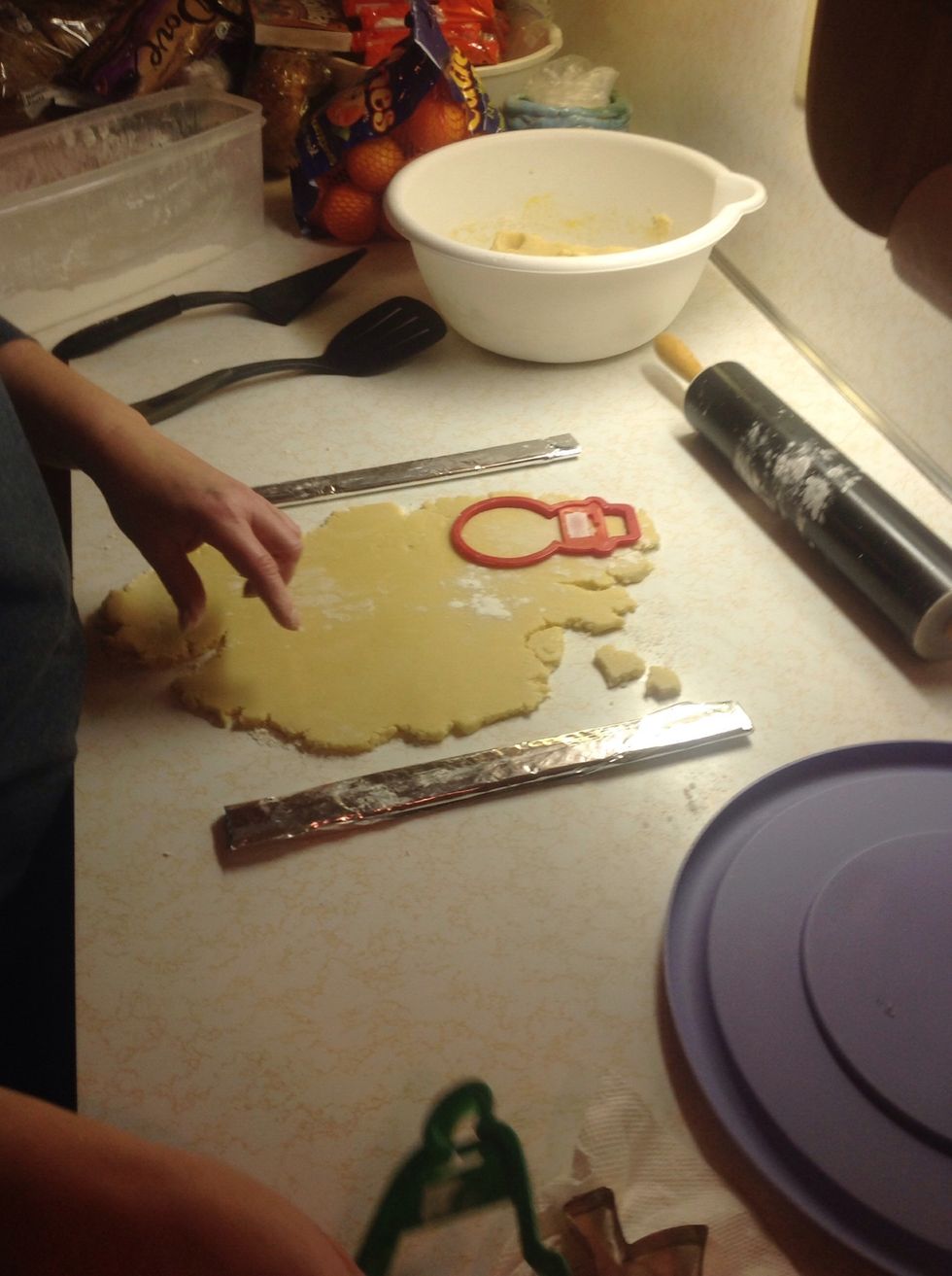 Use cookie cutters to cut out shapes in the dough.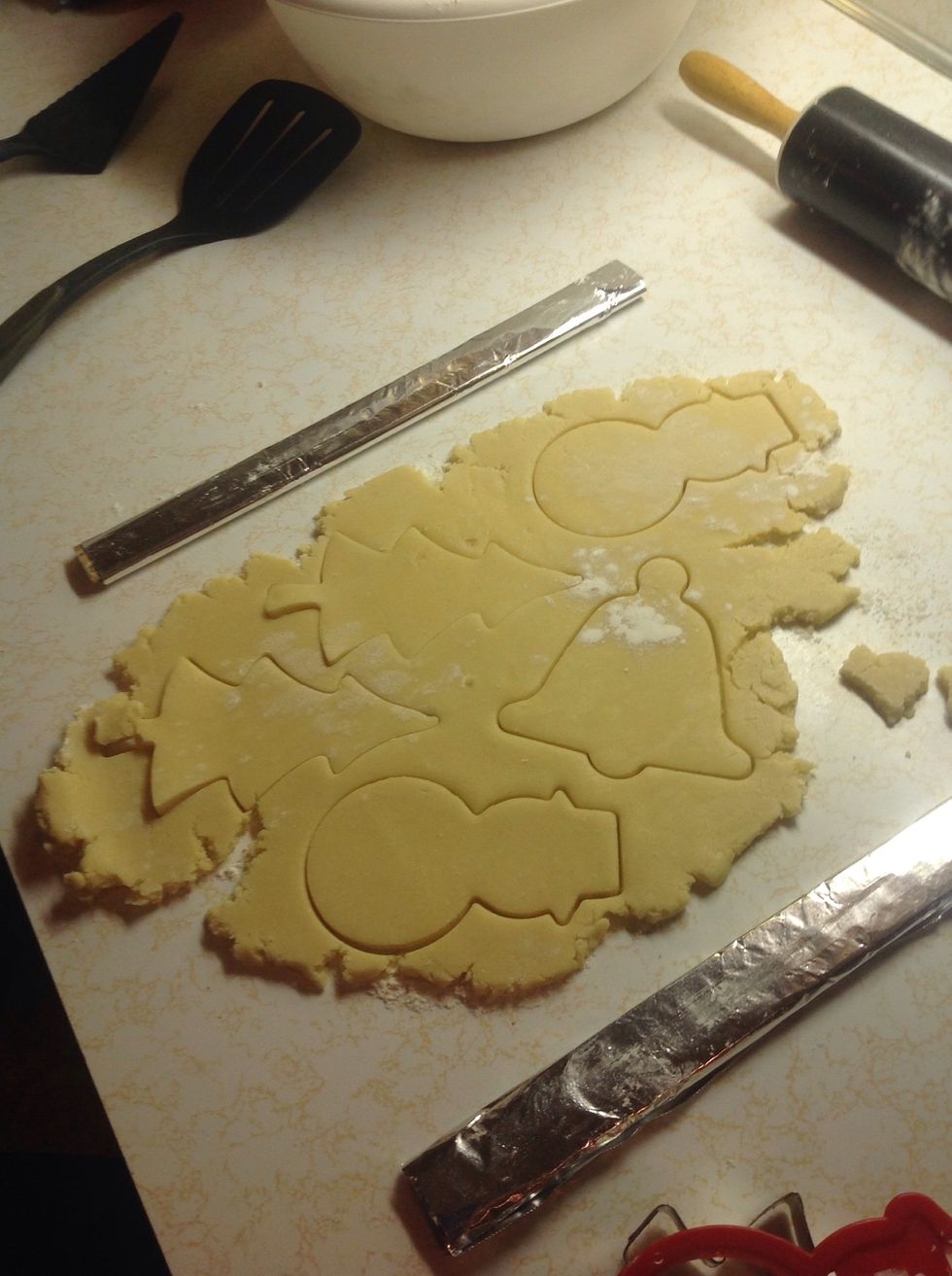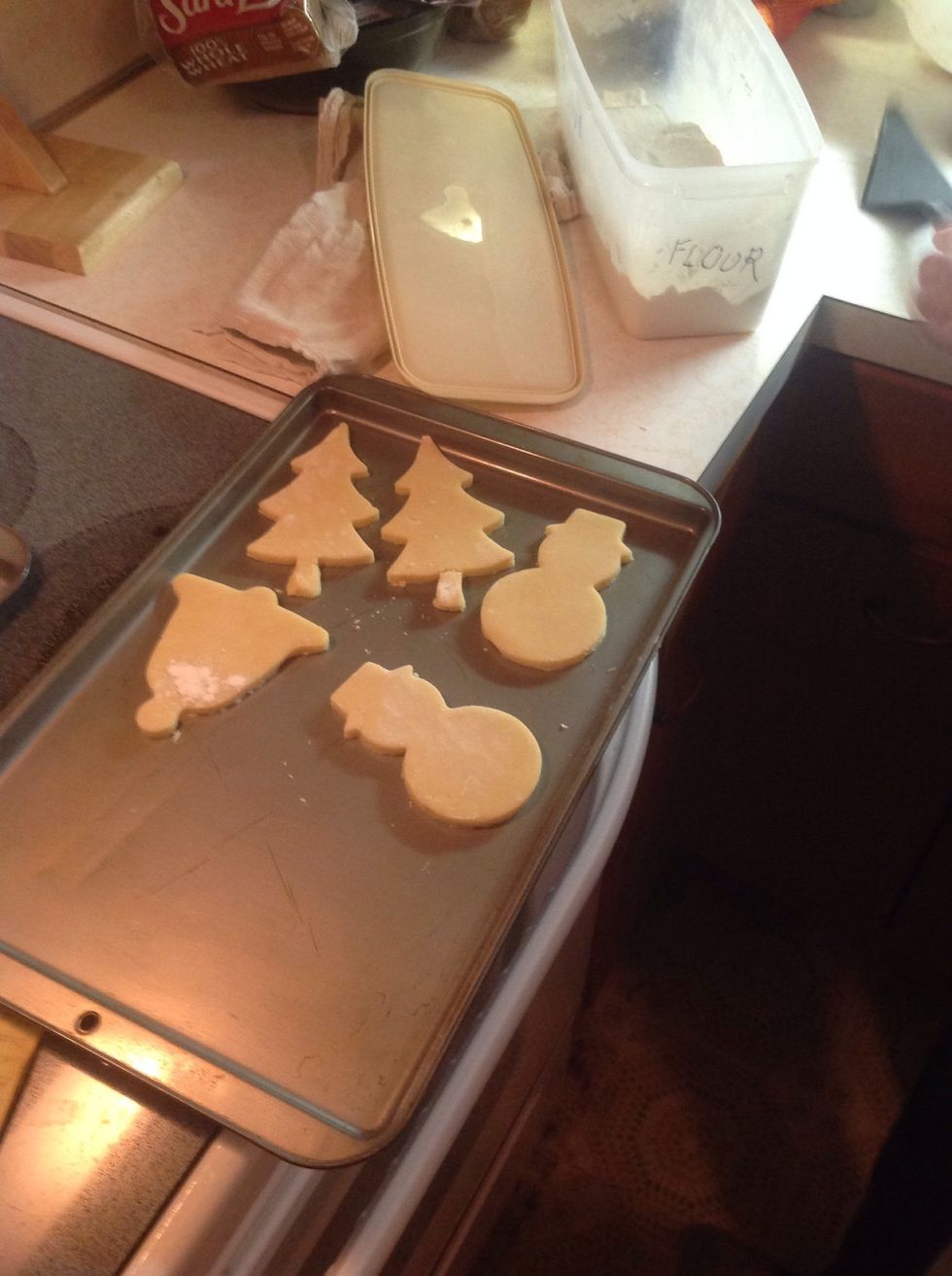 Place the shapes on a cookie sheet.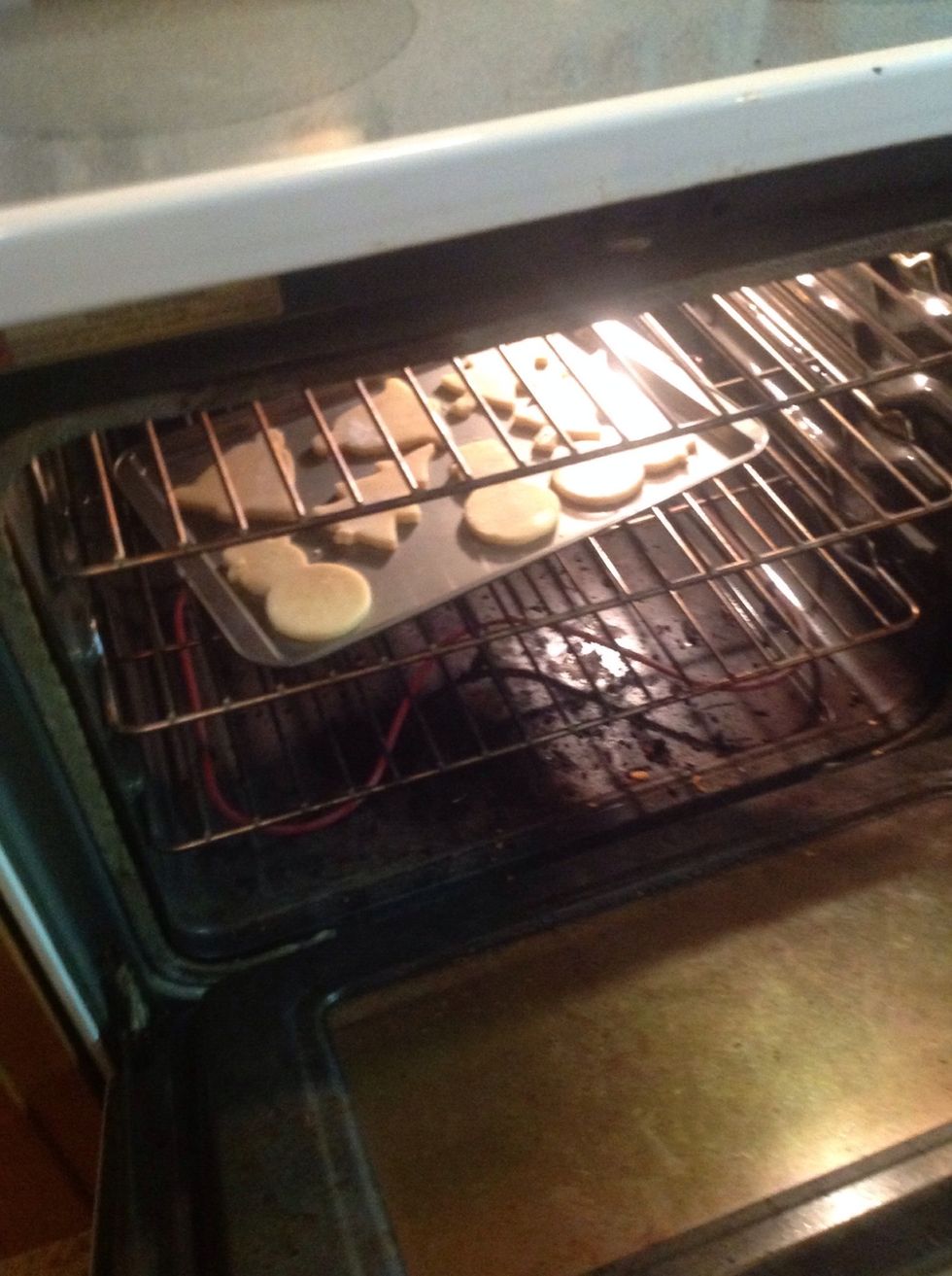 Place them in the oven for seven minutes.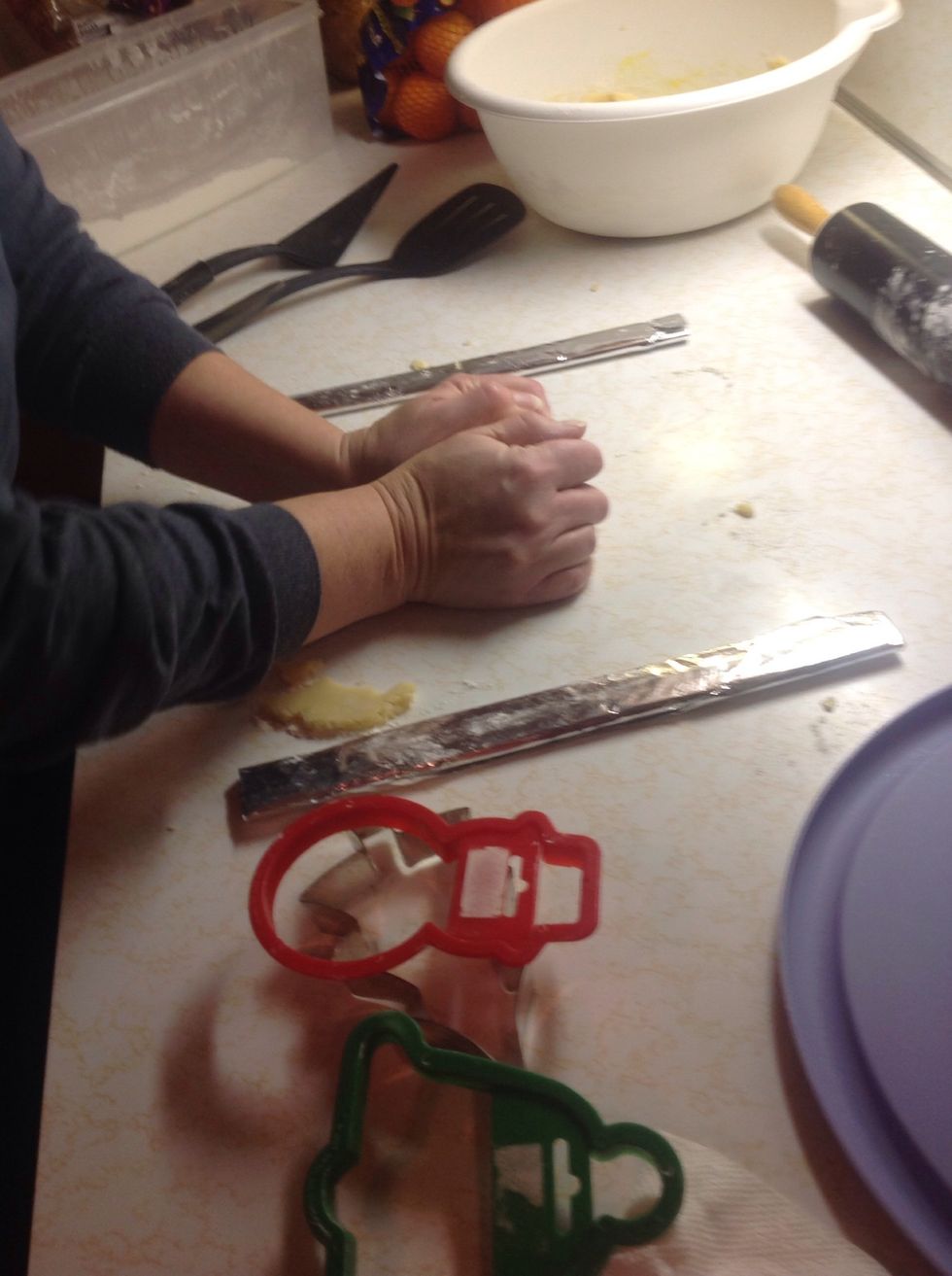 Gather up the leftover dough, and keep rolling it out, cutting it, and baking it until all the dough is used up.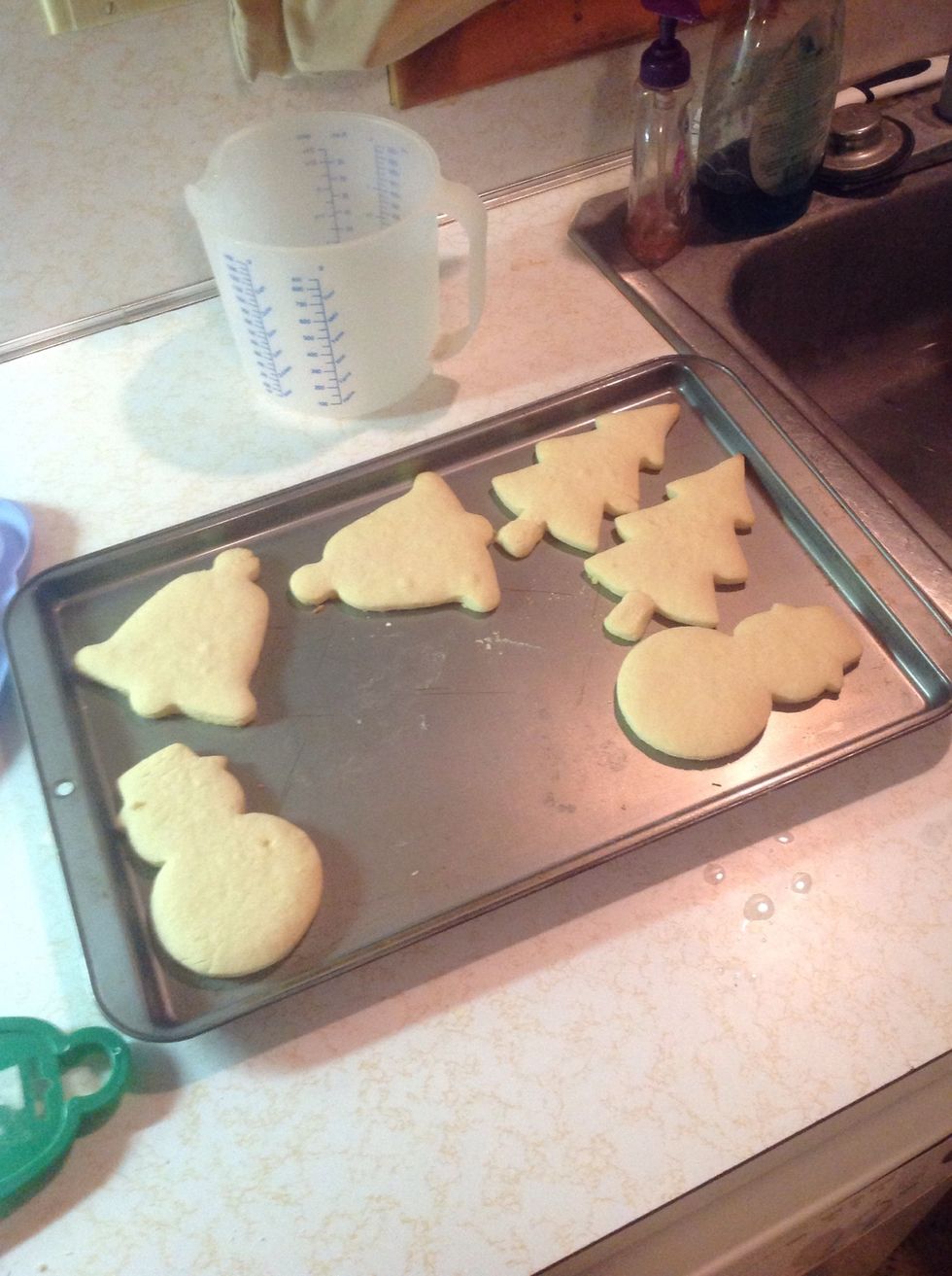 When they are done, let them cool to air temperature.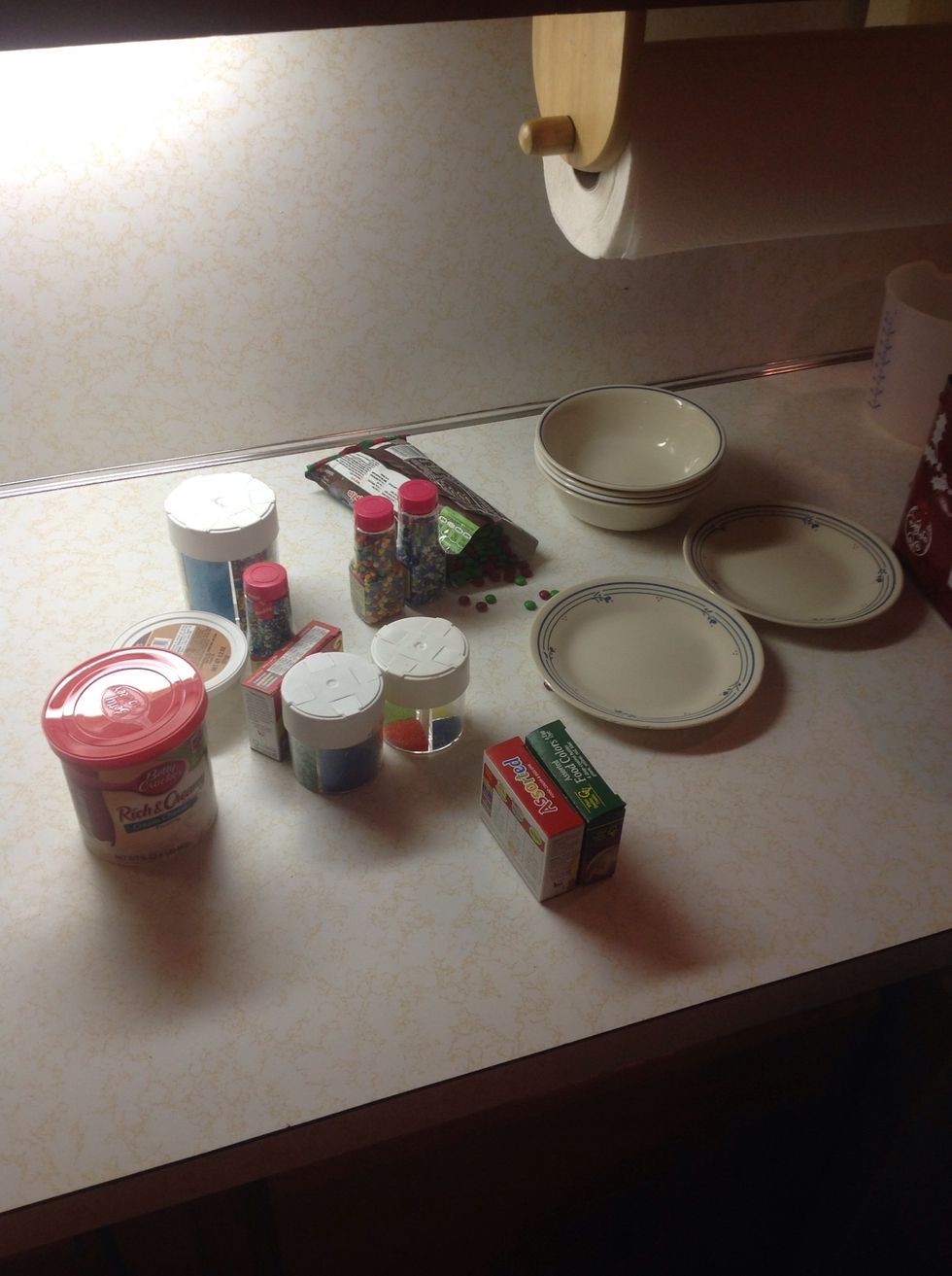 Gather some frosting and edible decorations.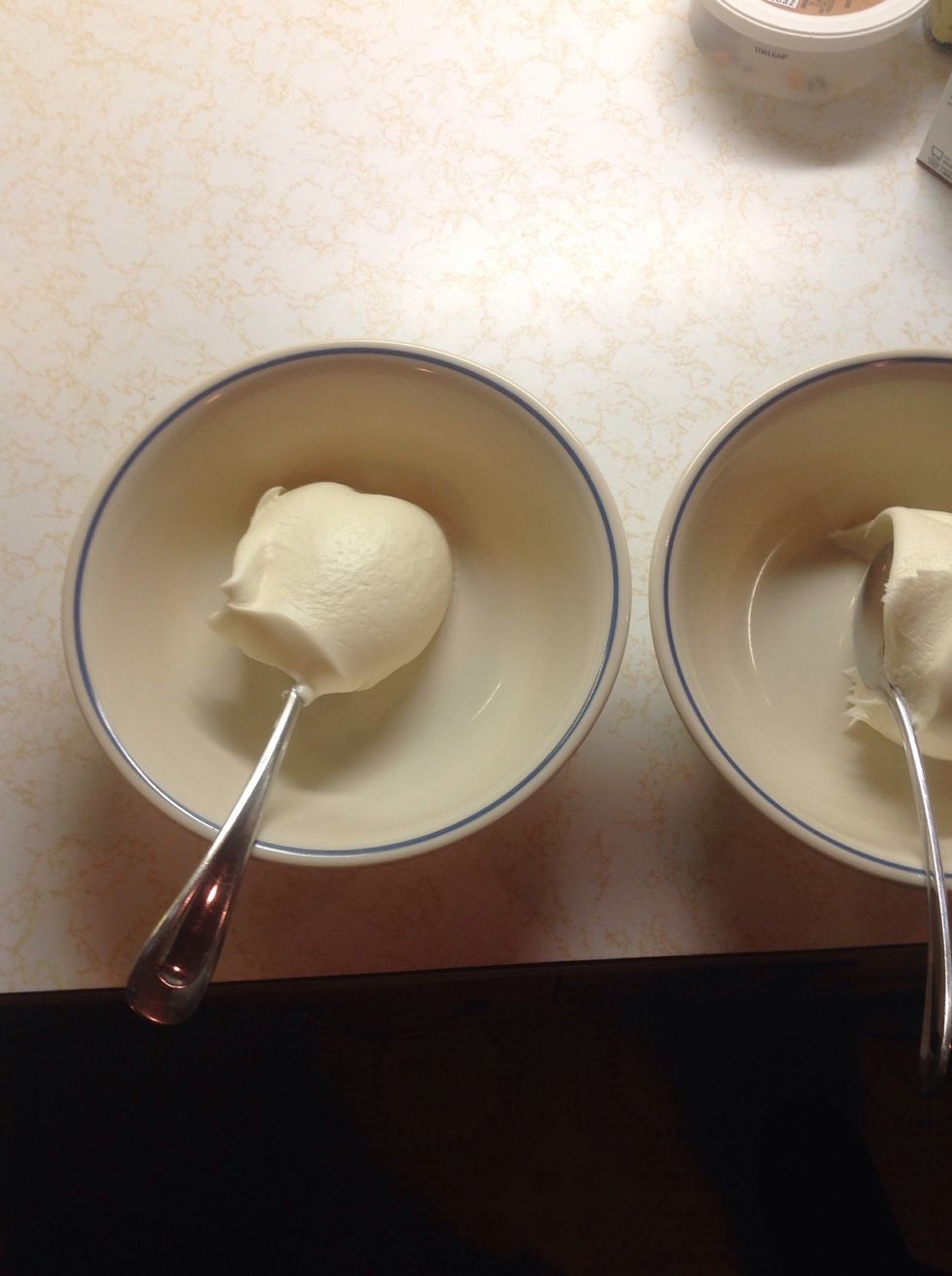 Put some cream cheese frosting in a bowl.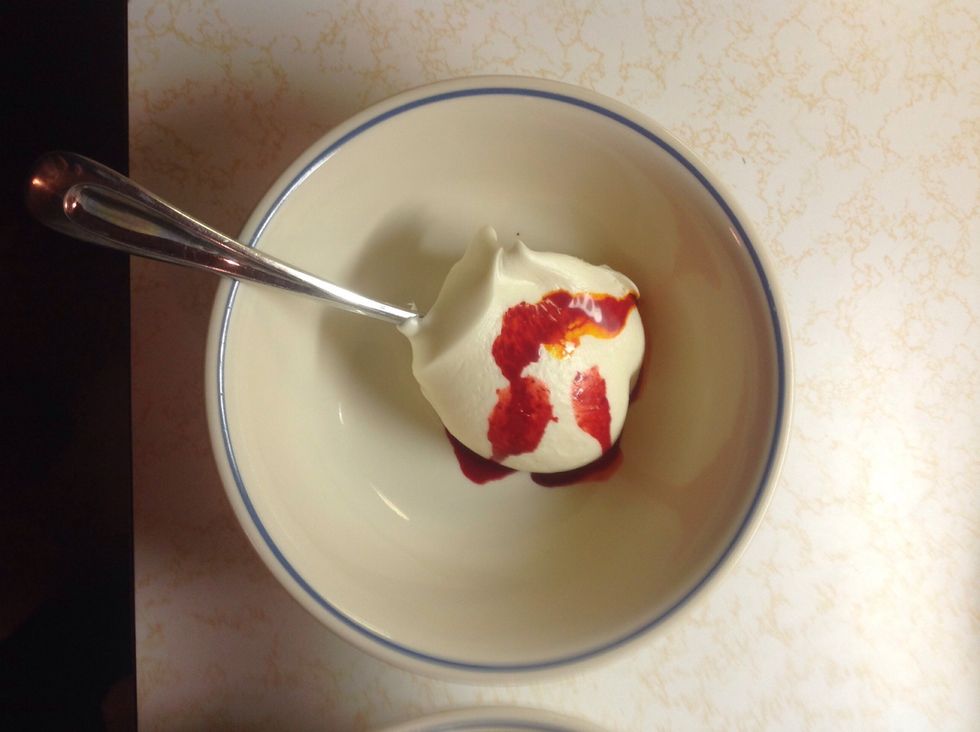 Add food coloring.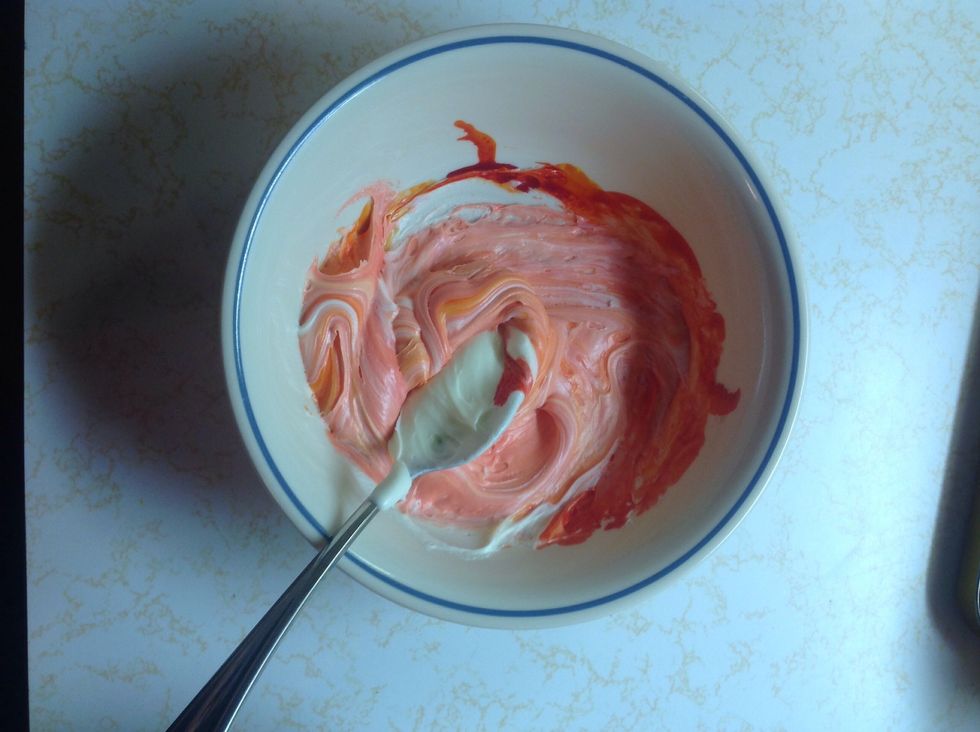 Mix until the color is regular throughout.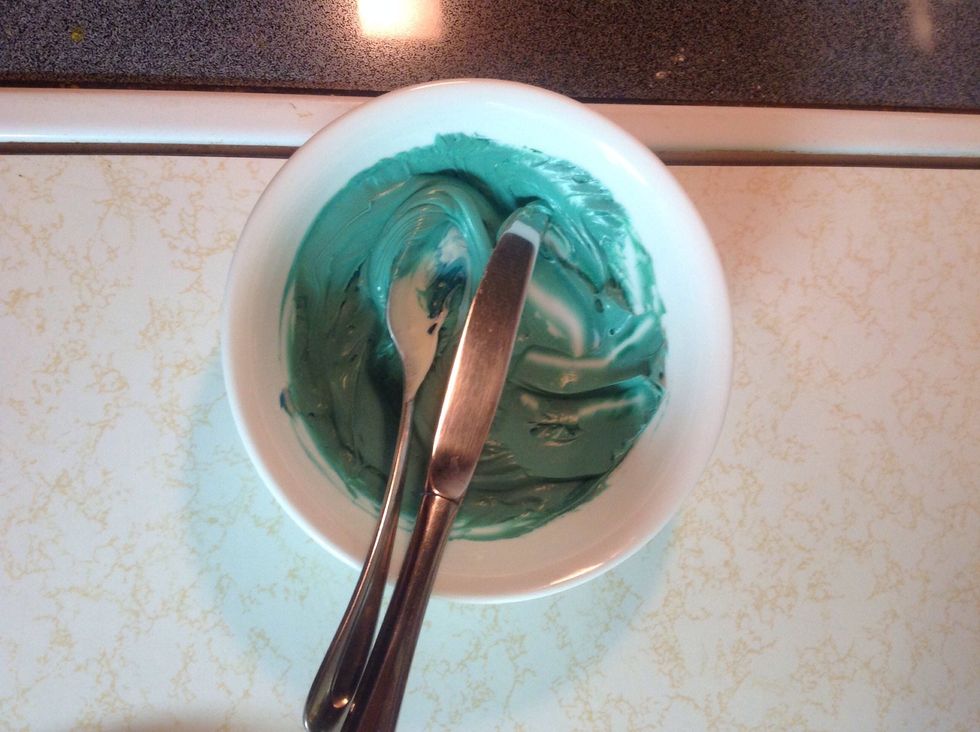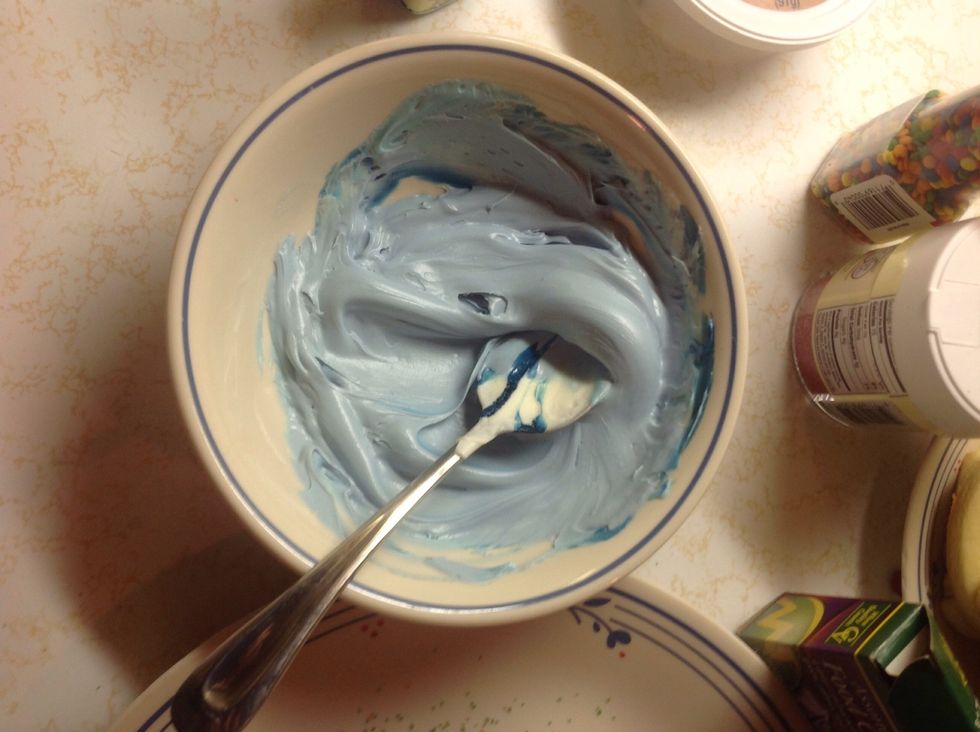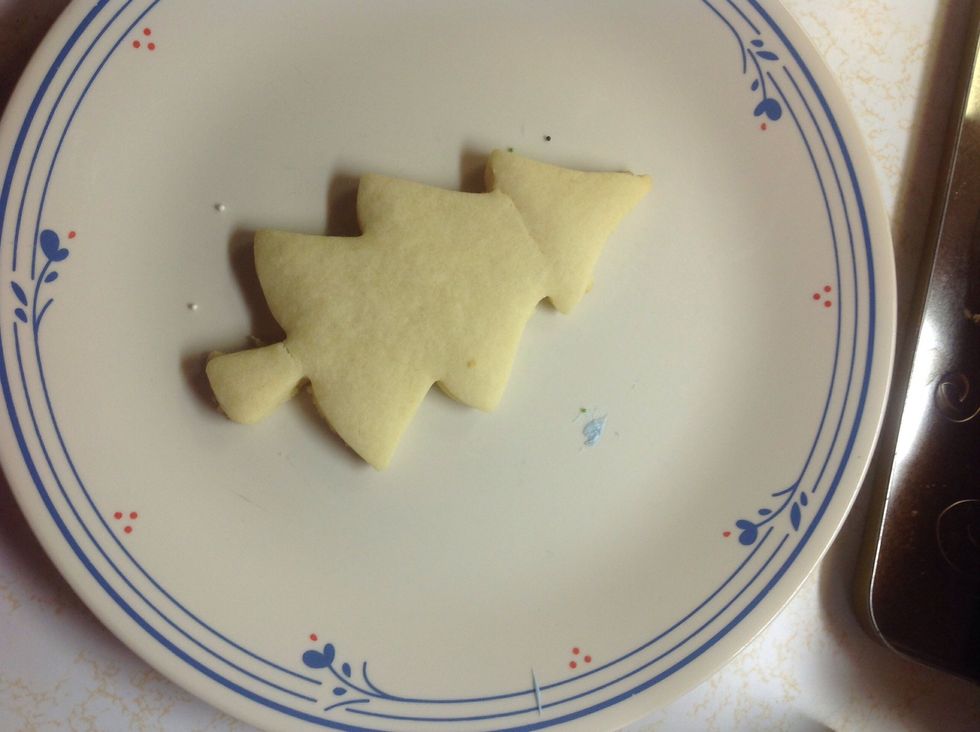 Put a cookie on a plate.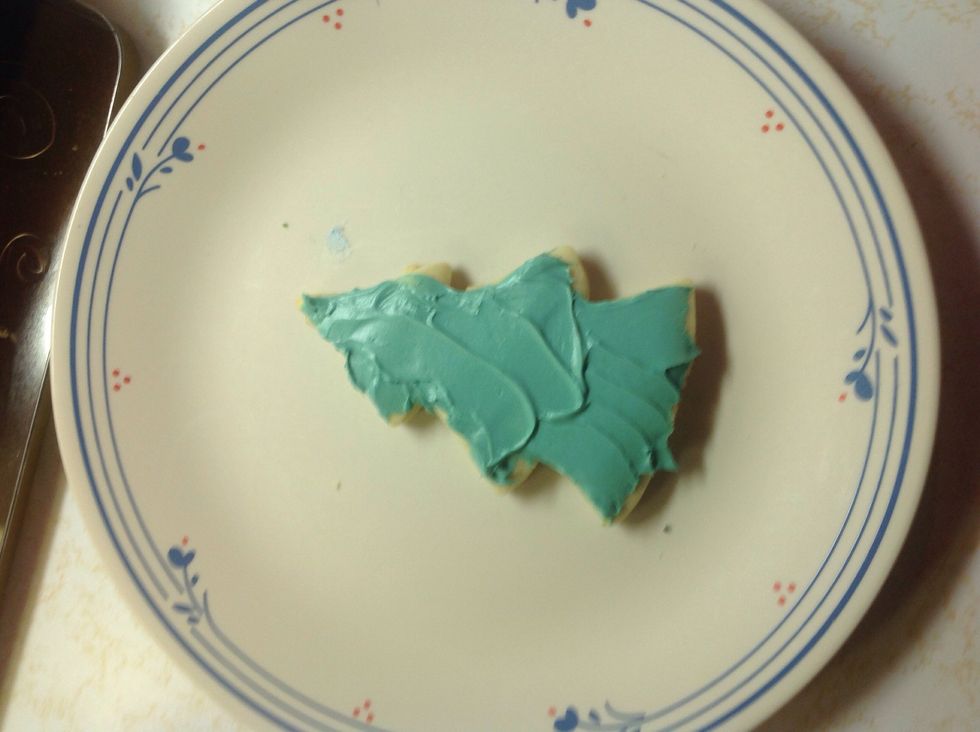 Spread frosting on the cookie.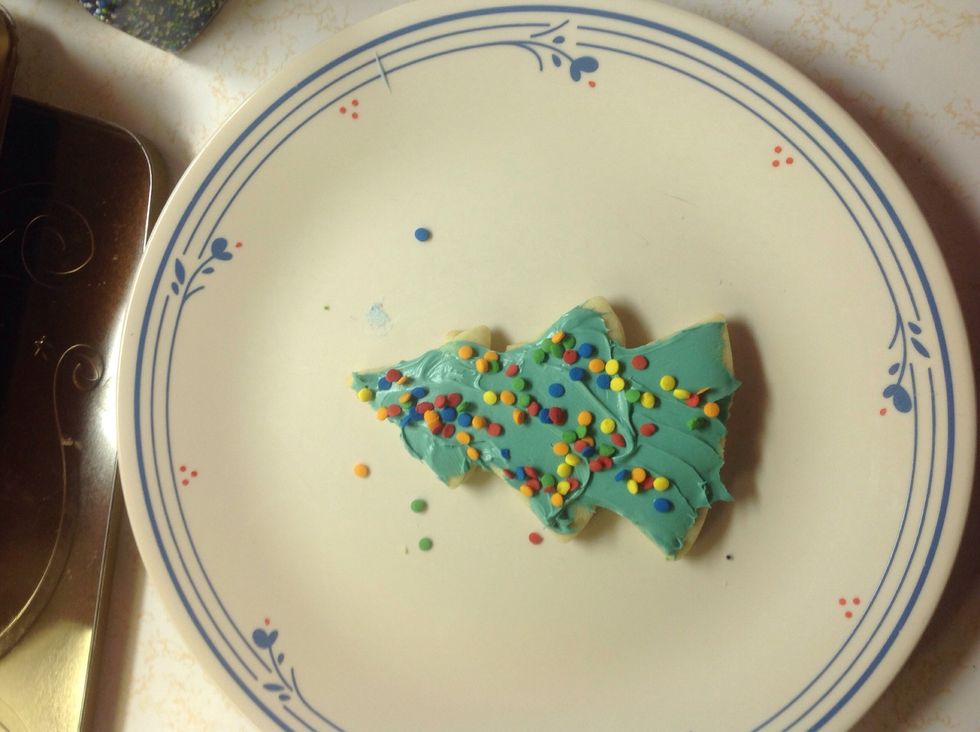 Add decorations.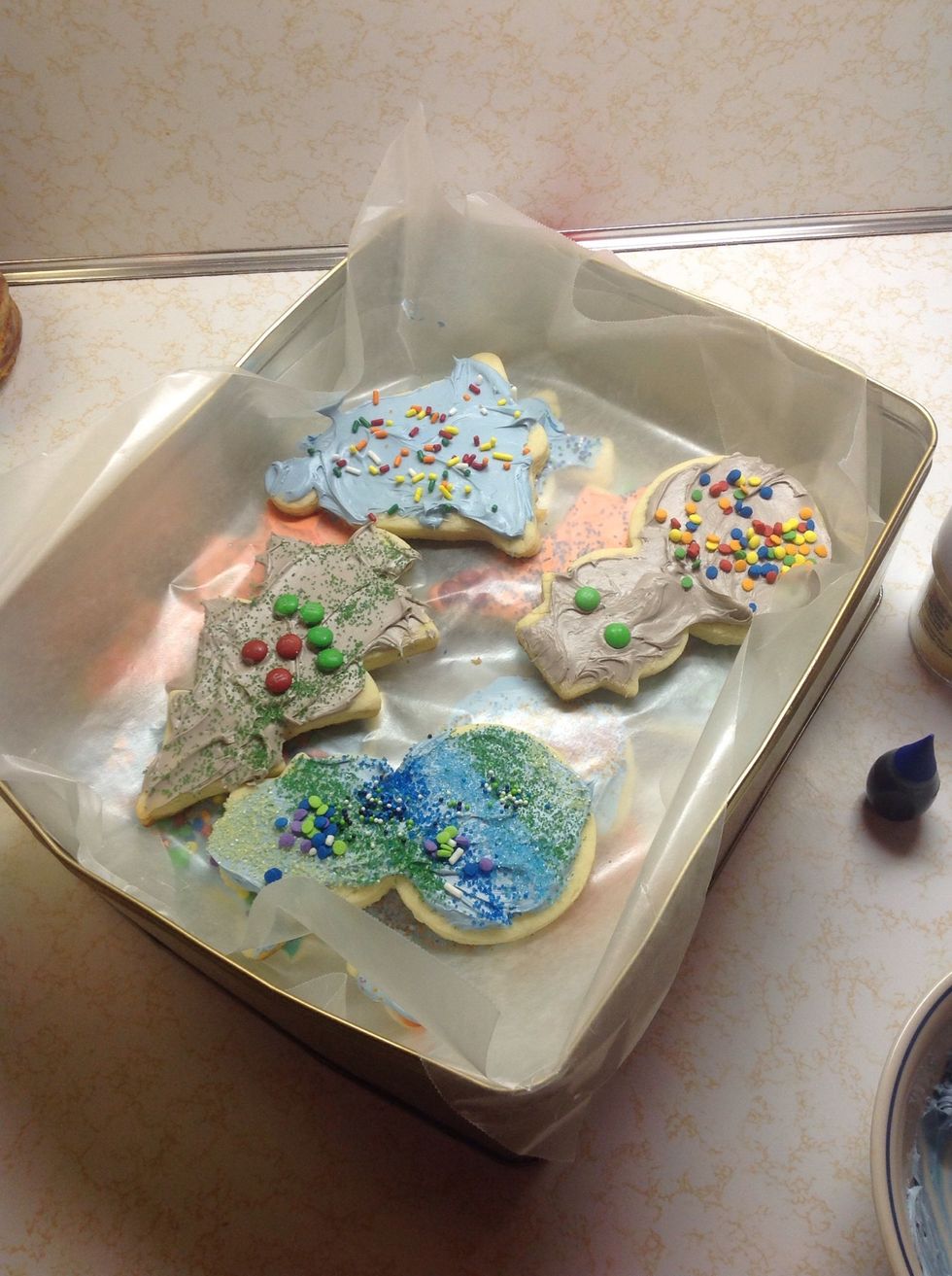 Repeat for all cookies.
1/2c Shortening
2.0c Sugar
4.0 Eggs
2.0tsp Vanilla
5.0c Flour
2.0tsp Baking powder
2.0tsp Salt