Crispy easy and perfect choux buns
84
Heat the oven to 215 degrees centigrade.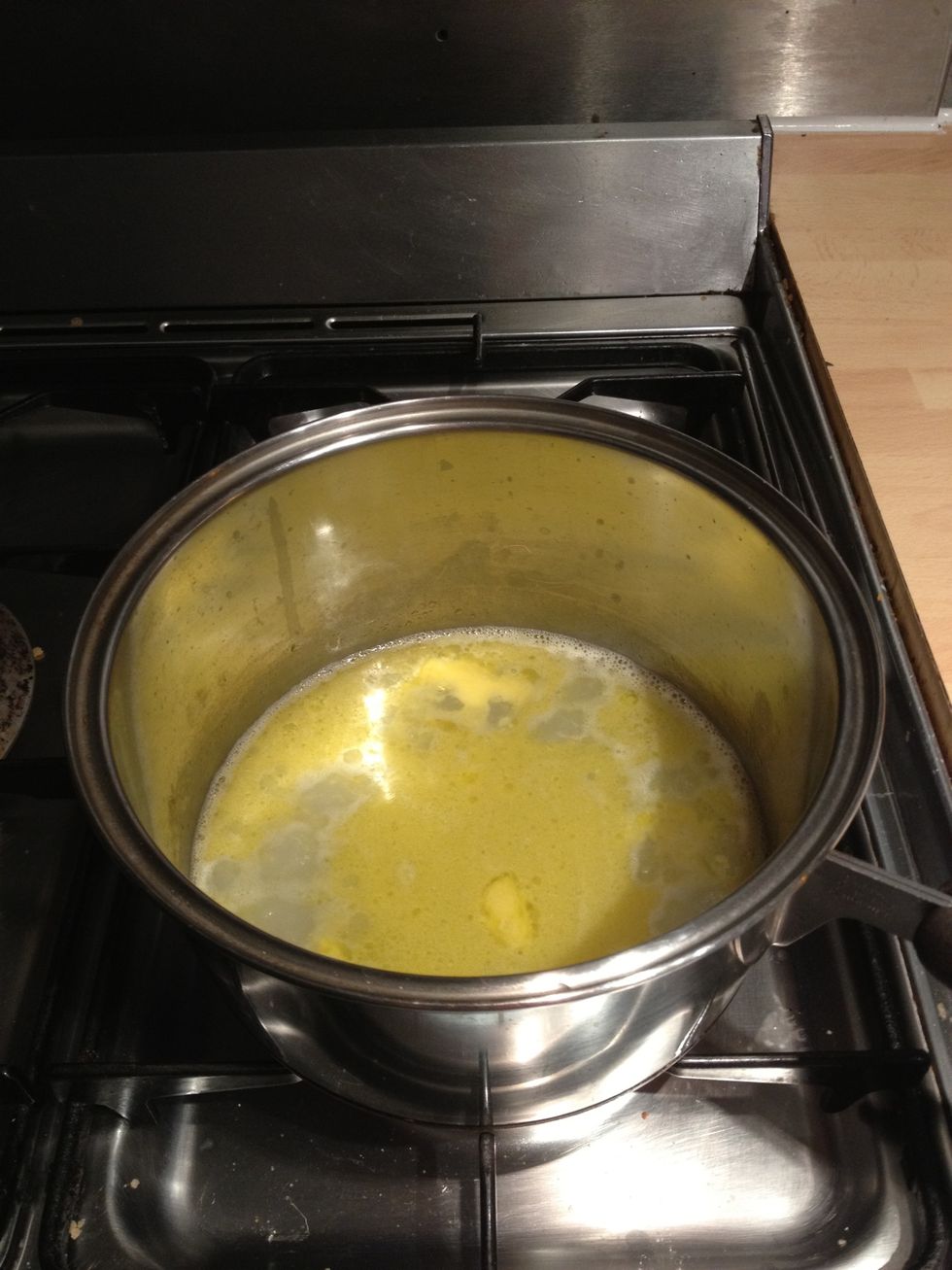 Heat and stir the water and butter mixture until combined.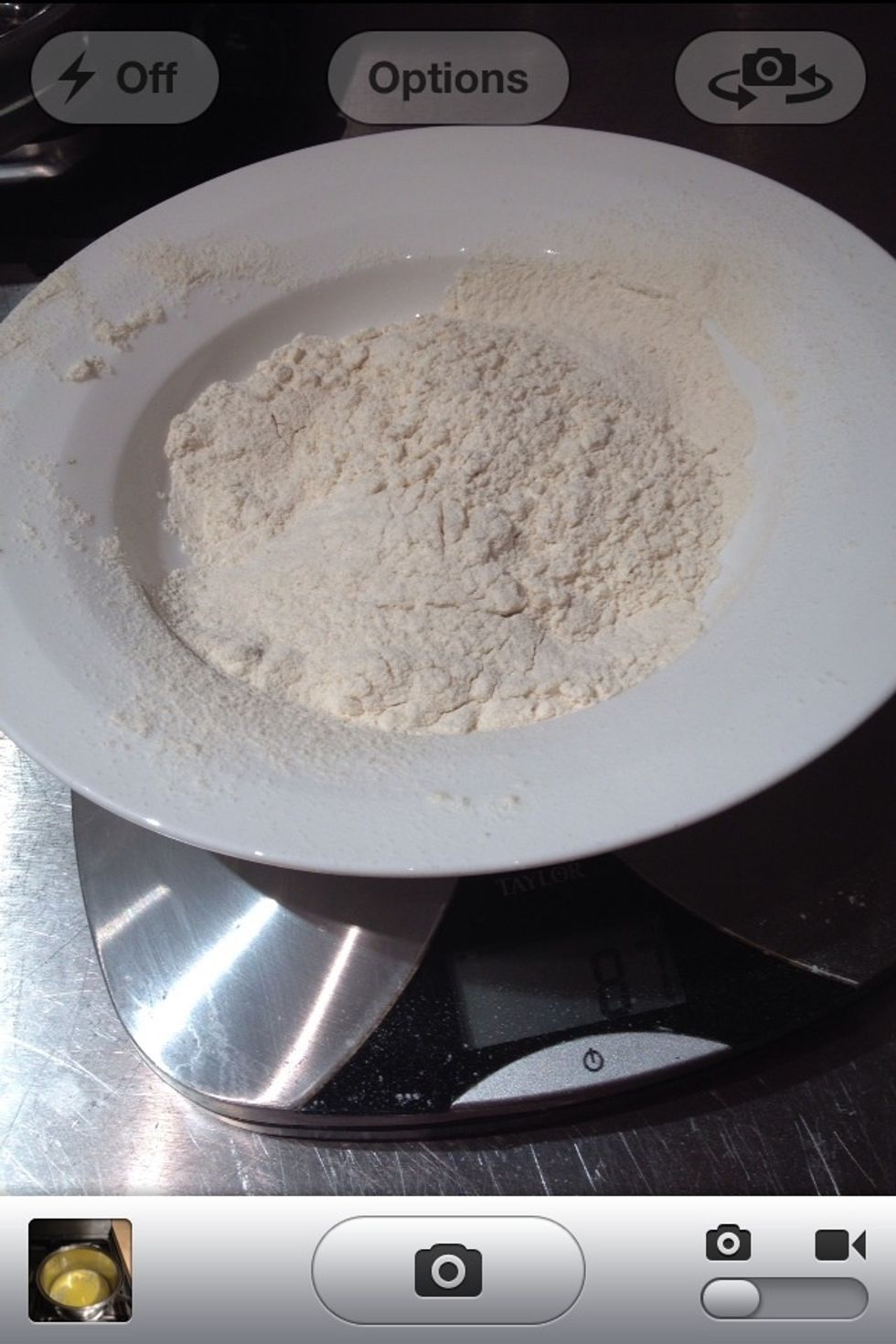 Measure out the flour, double sieve it.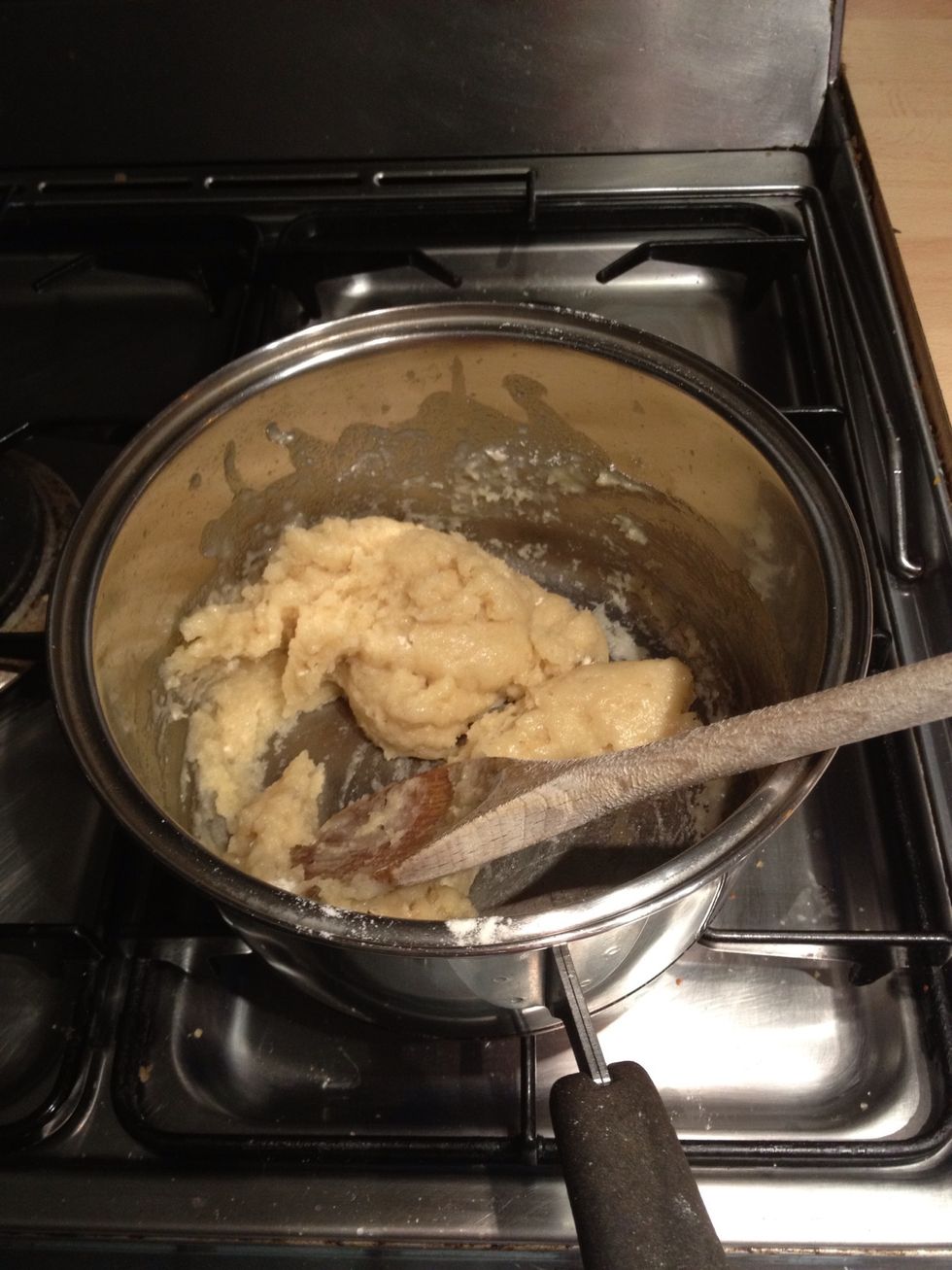 Quickly add all the flour to the hot liquid and beat until combined, return to the heat.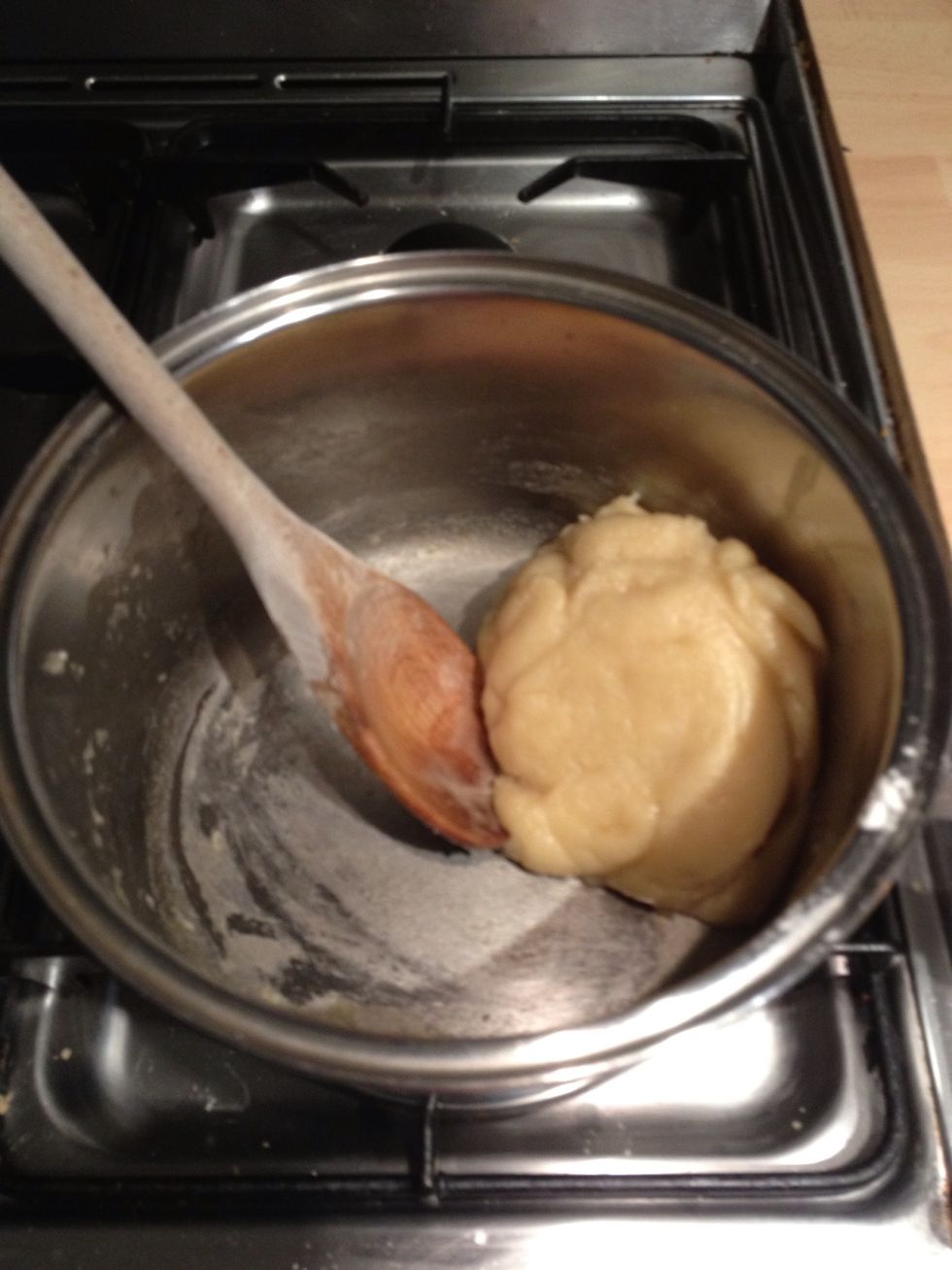 Carry on beating/stirring until it forms a ball and splits from the sides of the pan.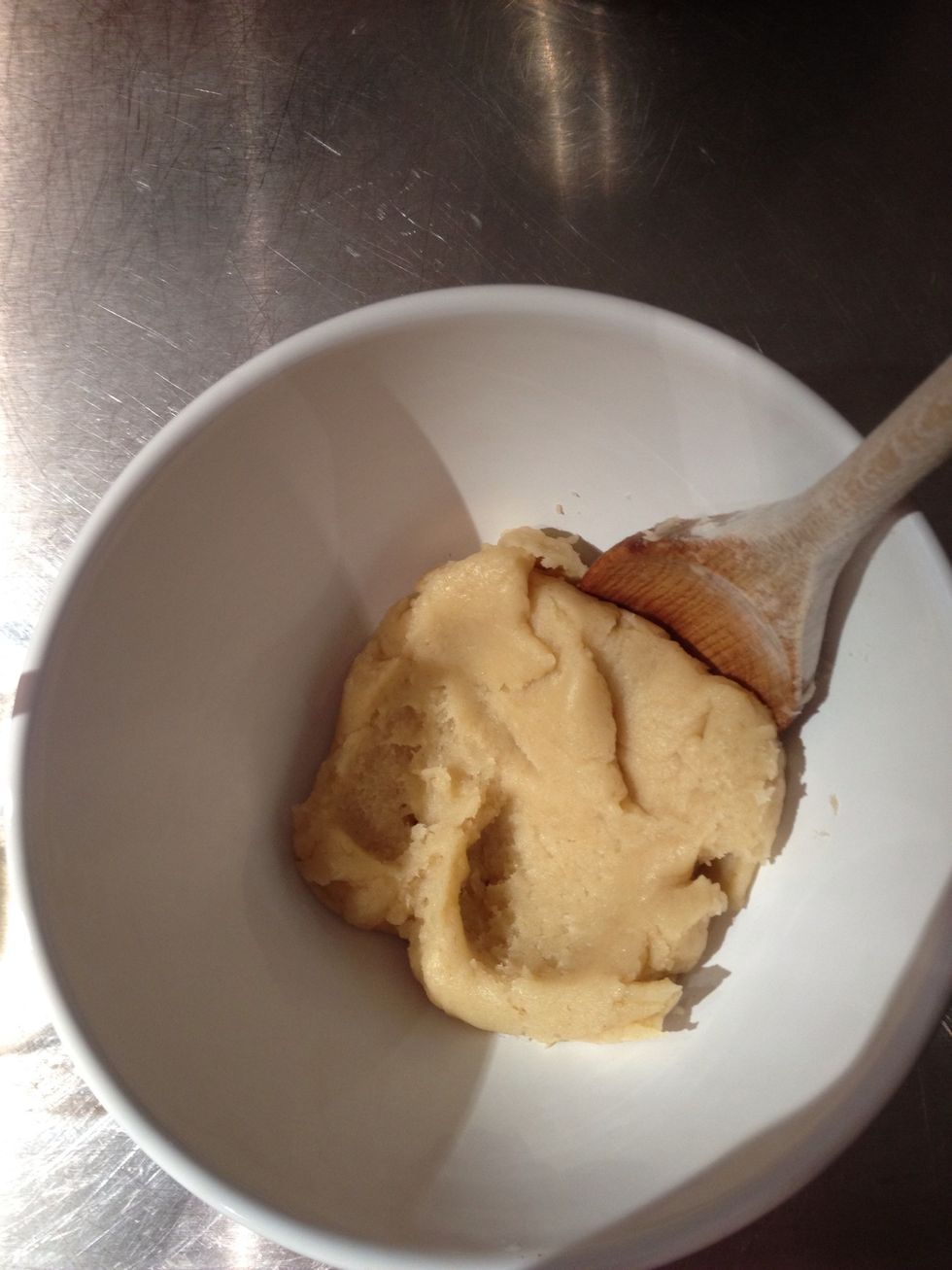 Move the dough into a cold mixing bowl to cool.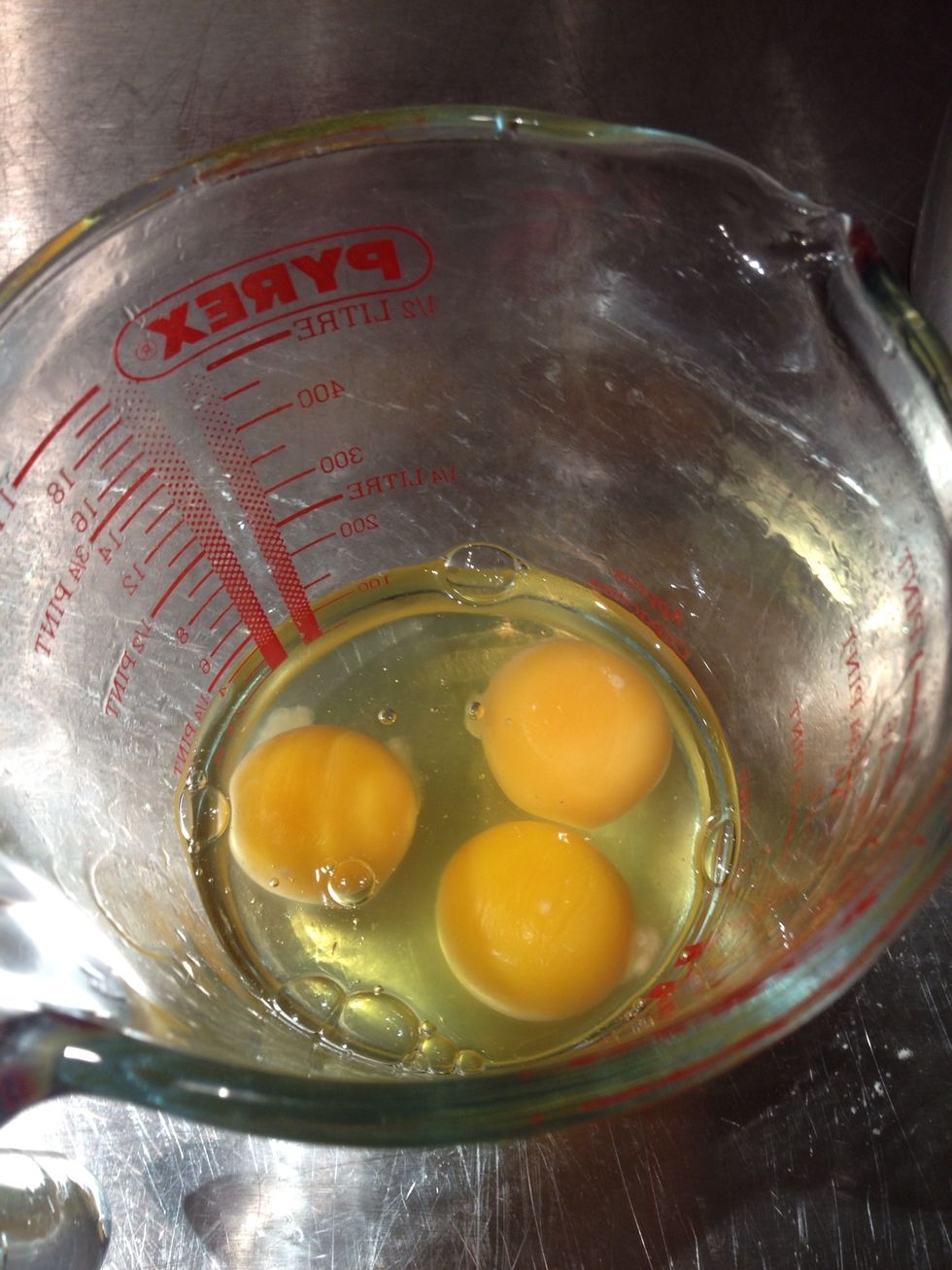 Crack the eggs into a jug.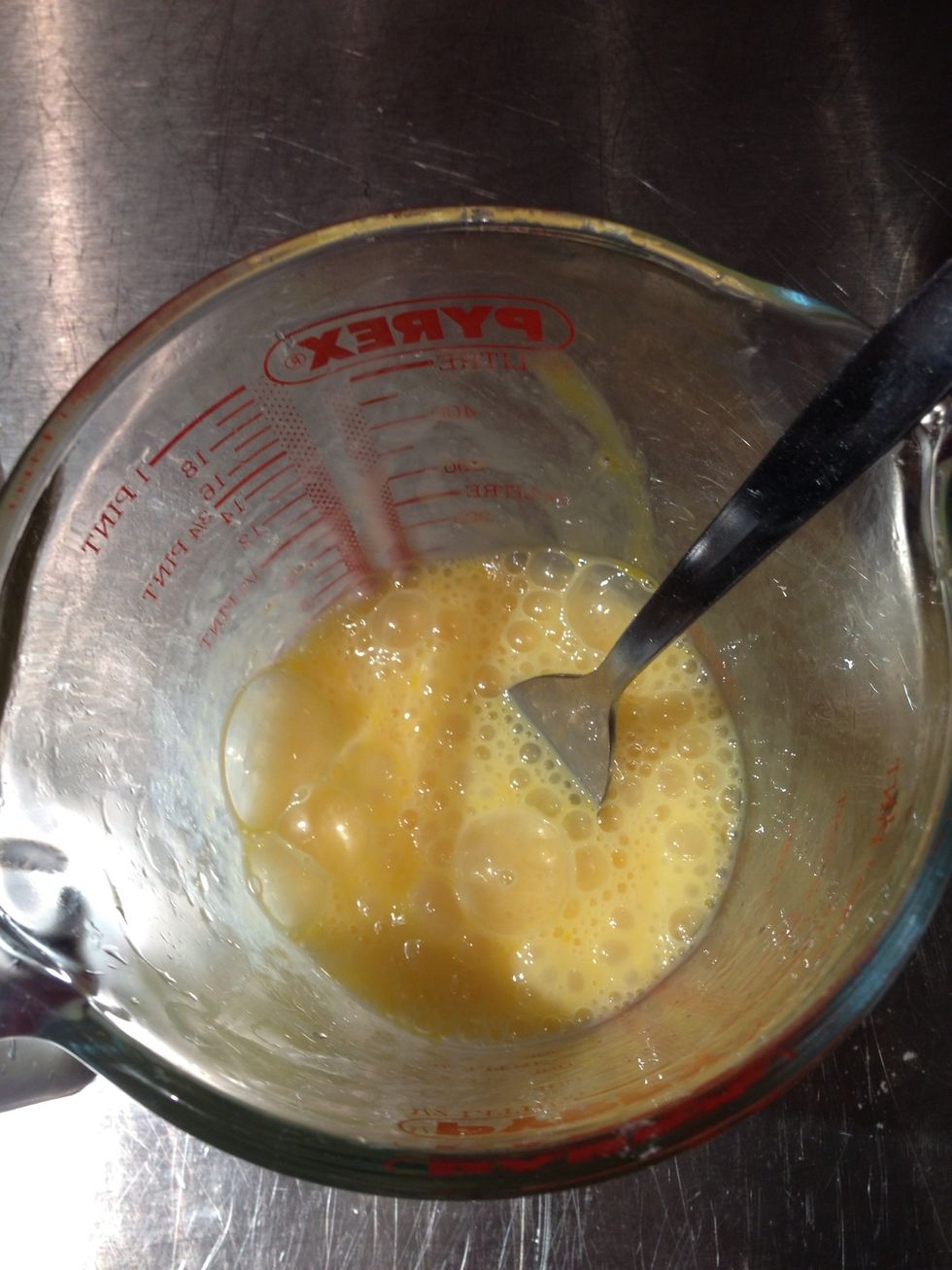 As the dough cools beat slightly the eggs.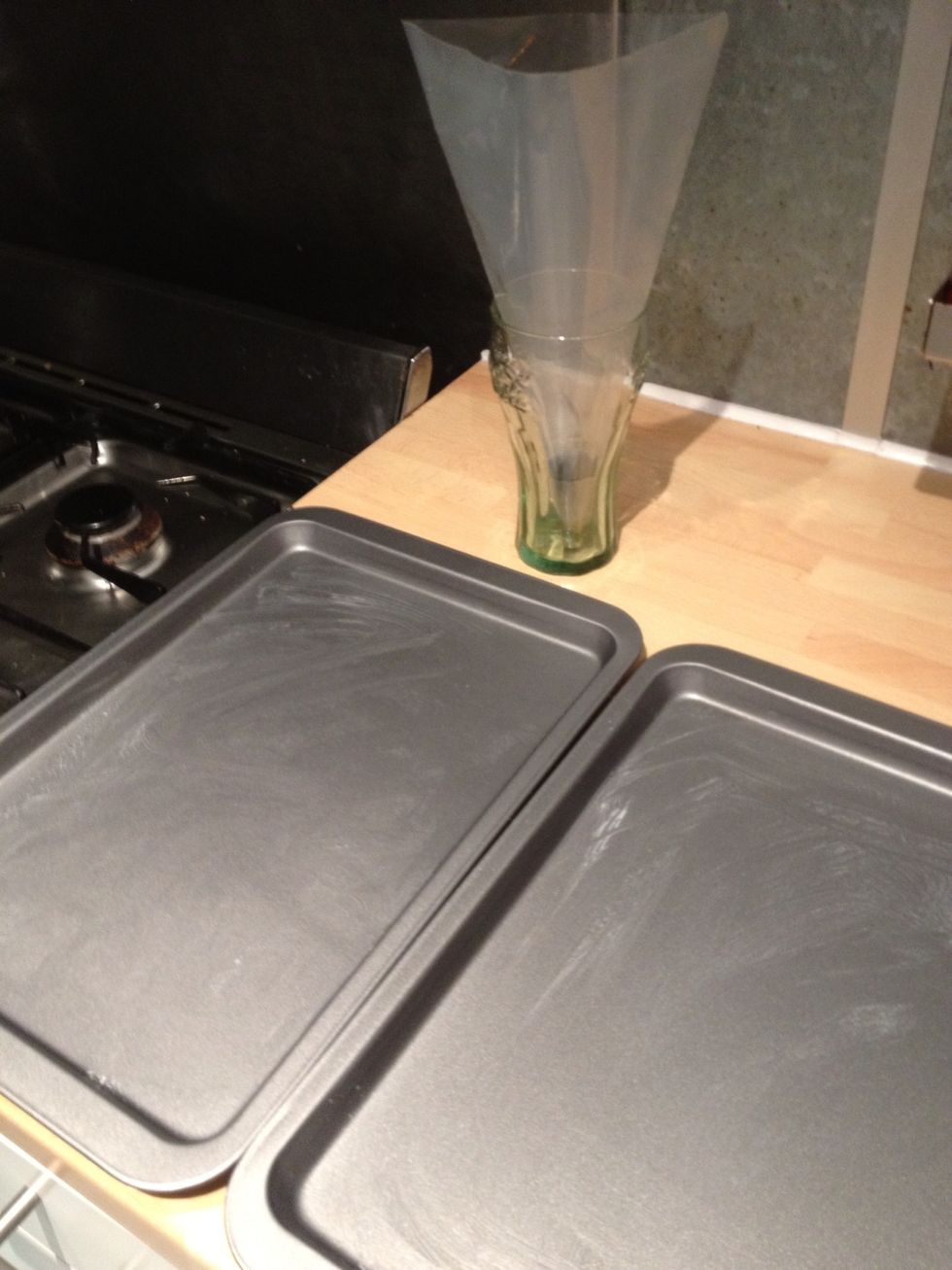 Slightly grease two baking sheets. Measure out 100ml of water and put a separate baking tray in the oven. And put the piping bag with a round nozzle ready to use.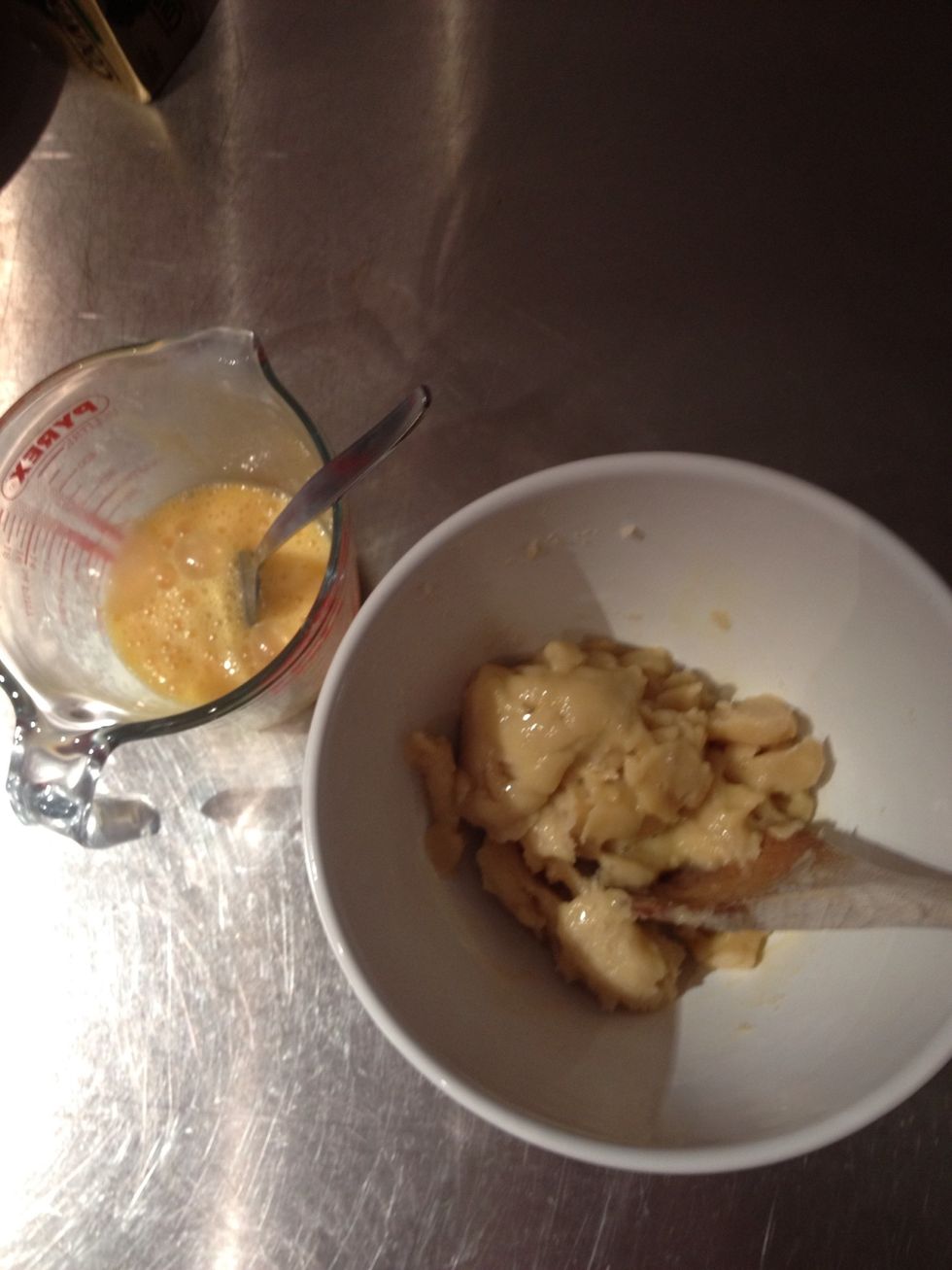 Start adding the eggs to the dough 1/6th at the time, mixing in well.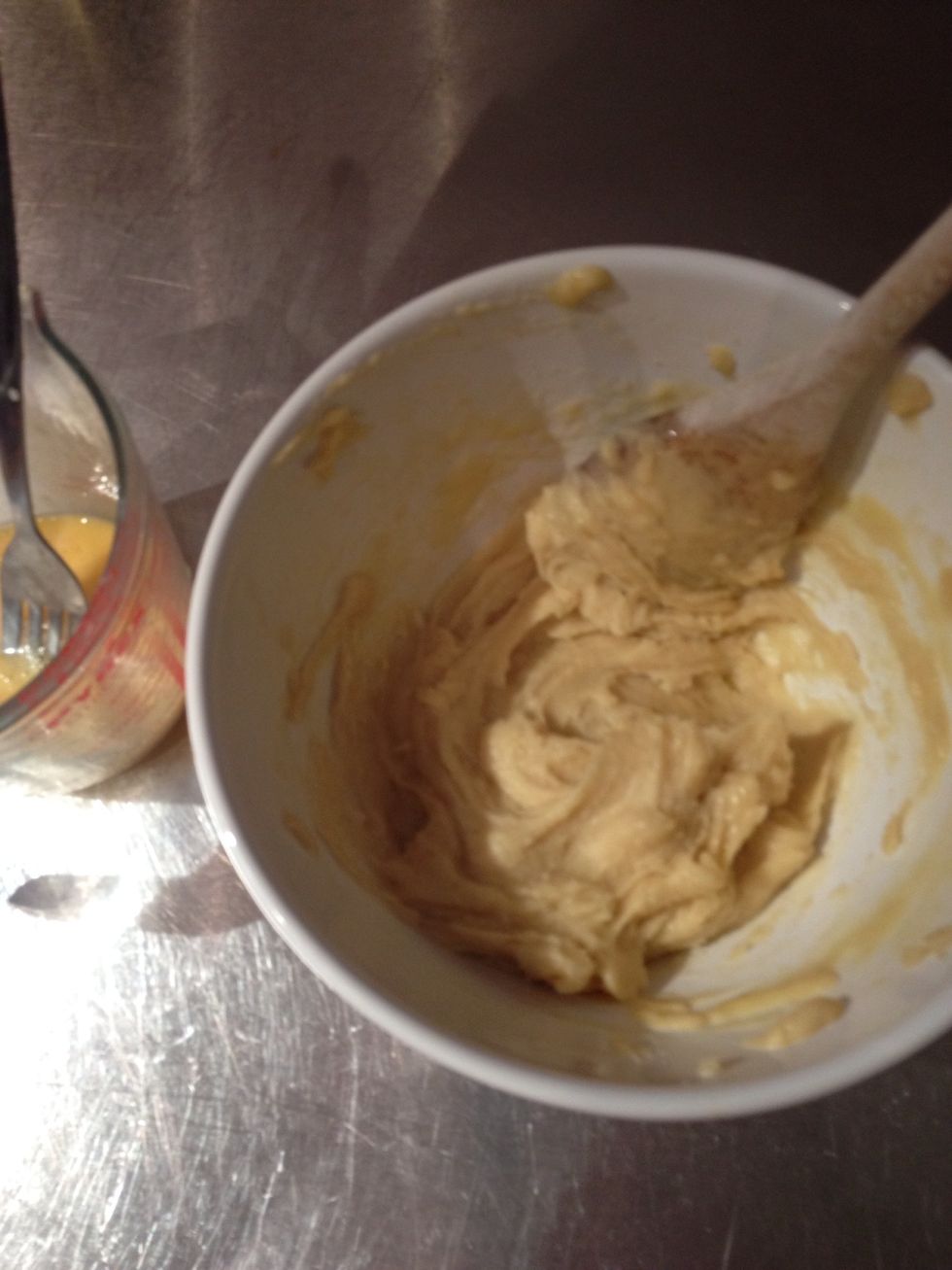 Keep adding and mixing bit by bit.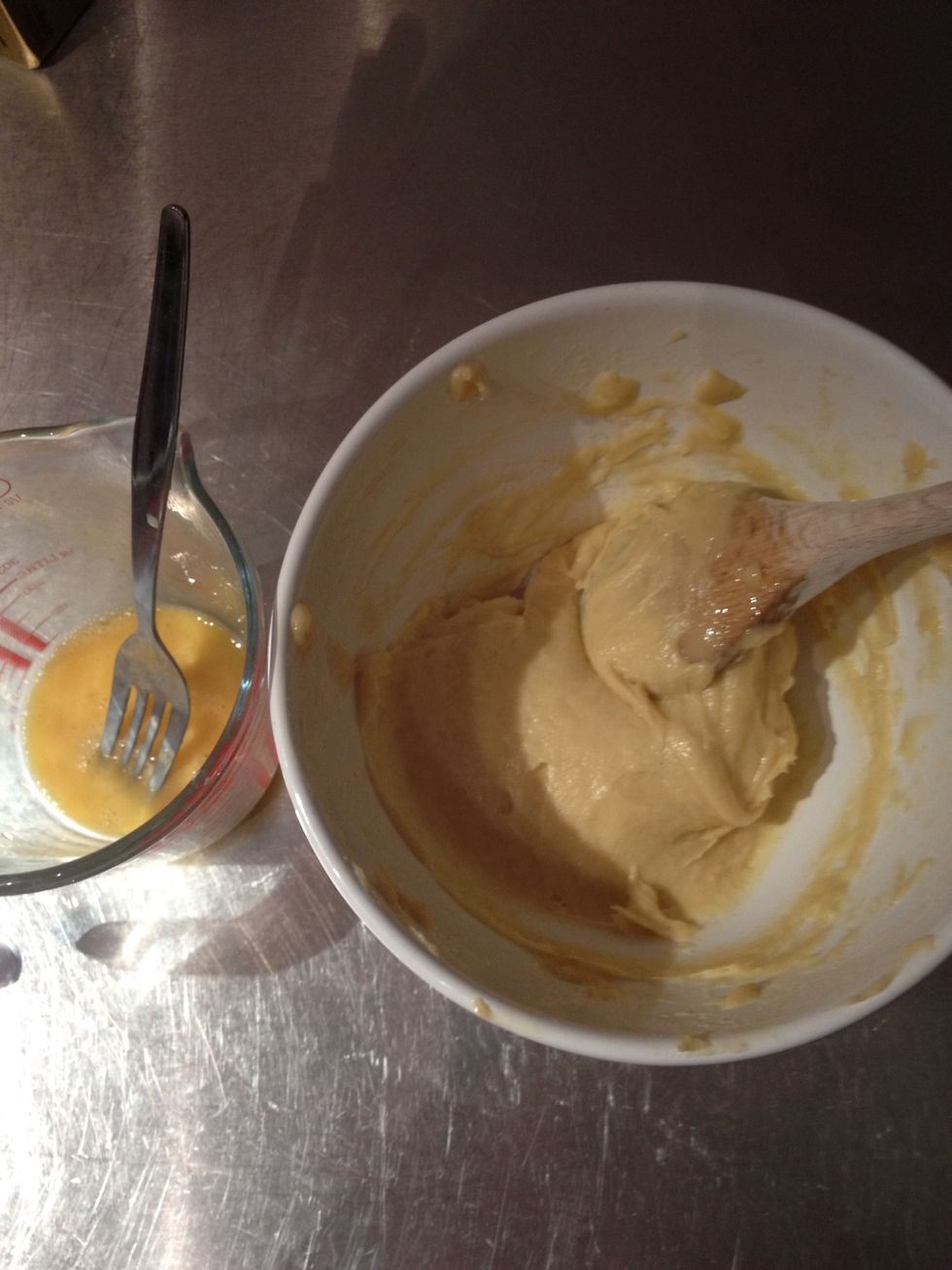 It should start getting glossy.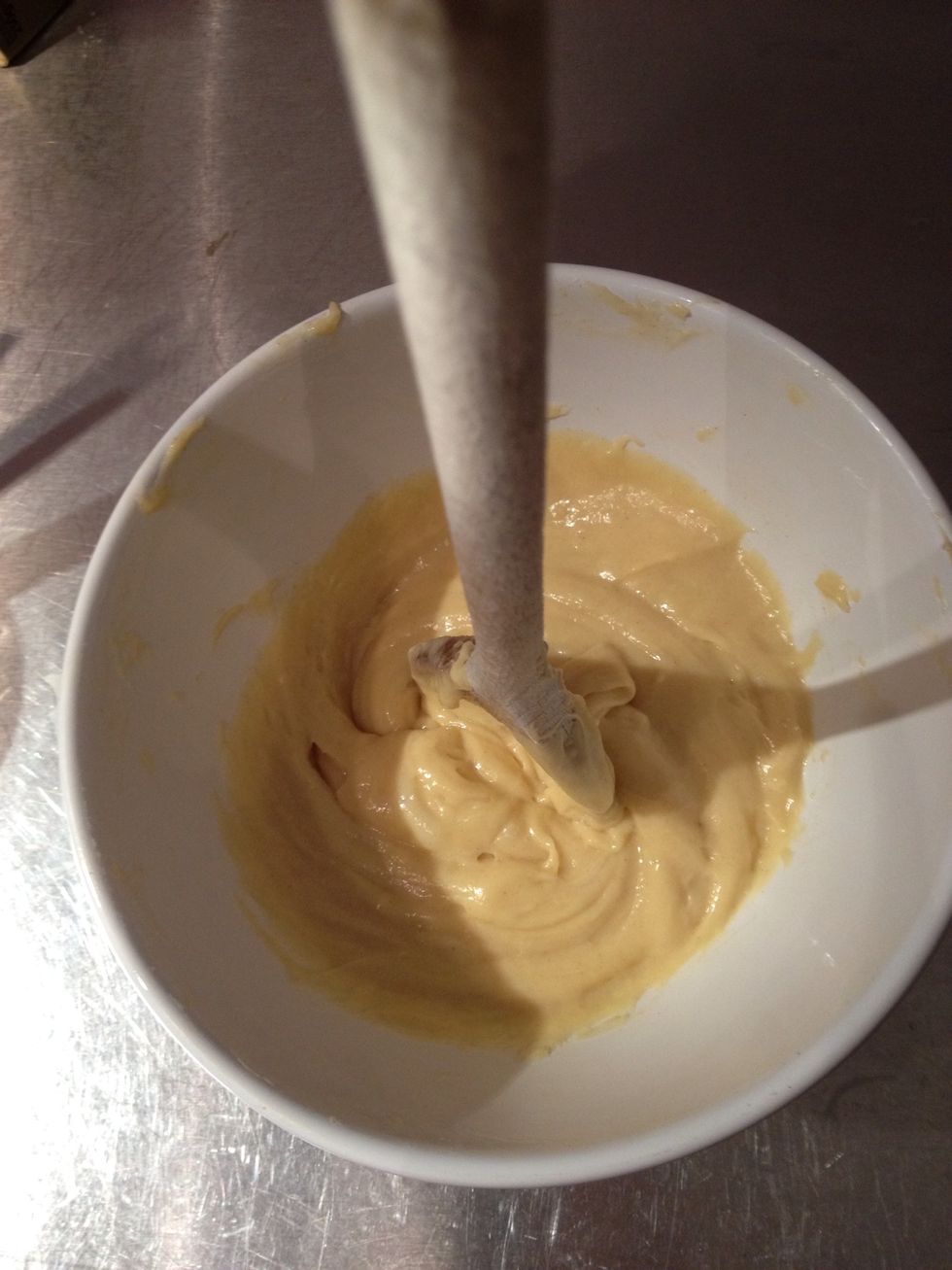 In the end of the mixing a spoon should stand upright in the dough.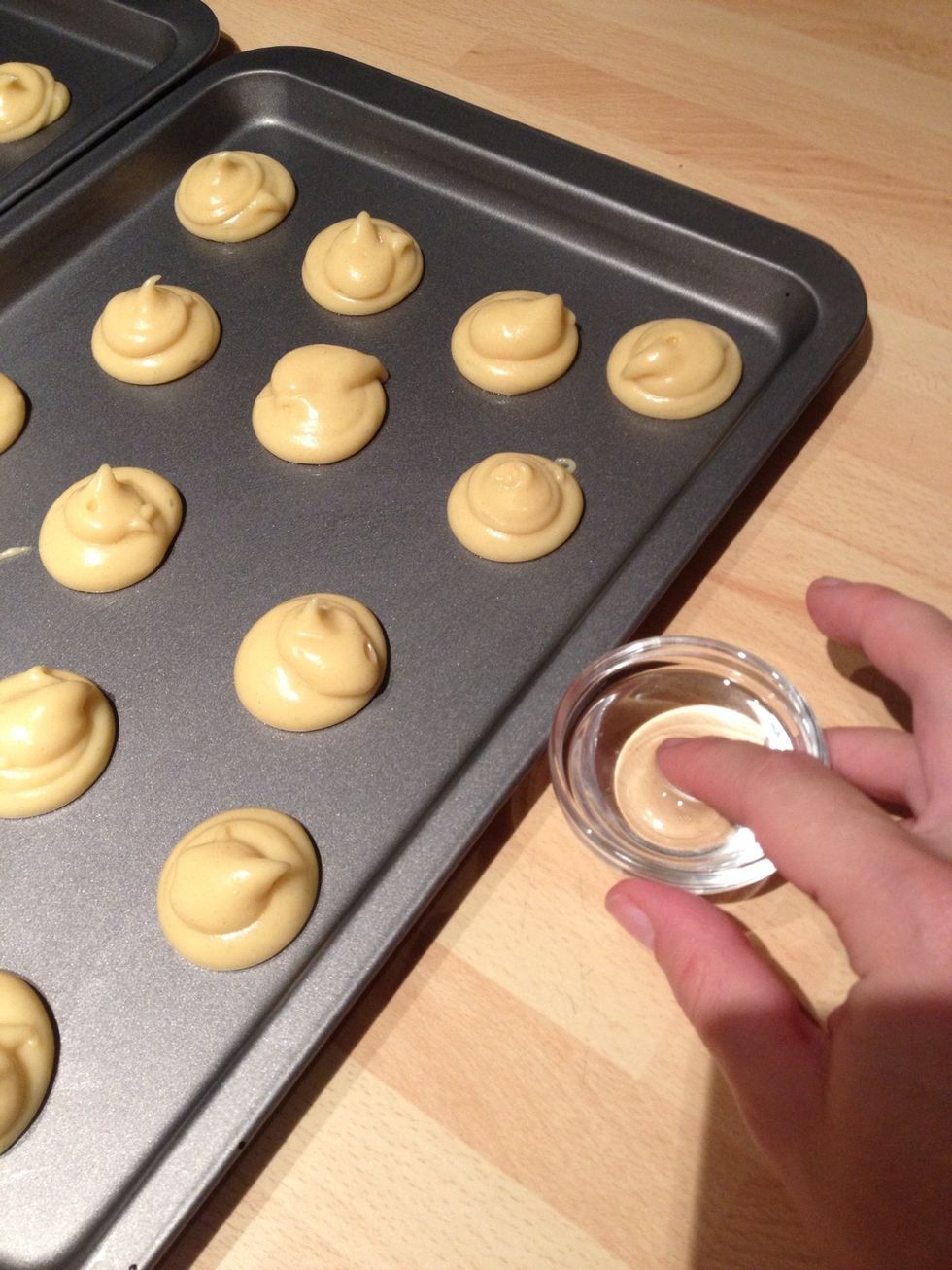 Pipe the dough out on two baking trays, about 30 blobs. Tap your finger into water and smooth the tops, it will make them crispier and smoother.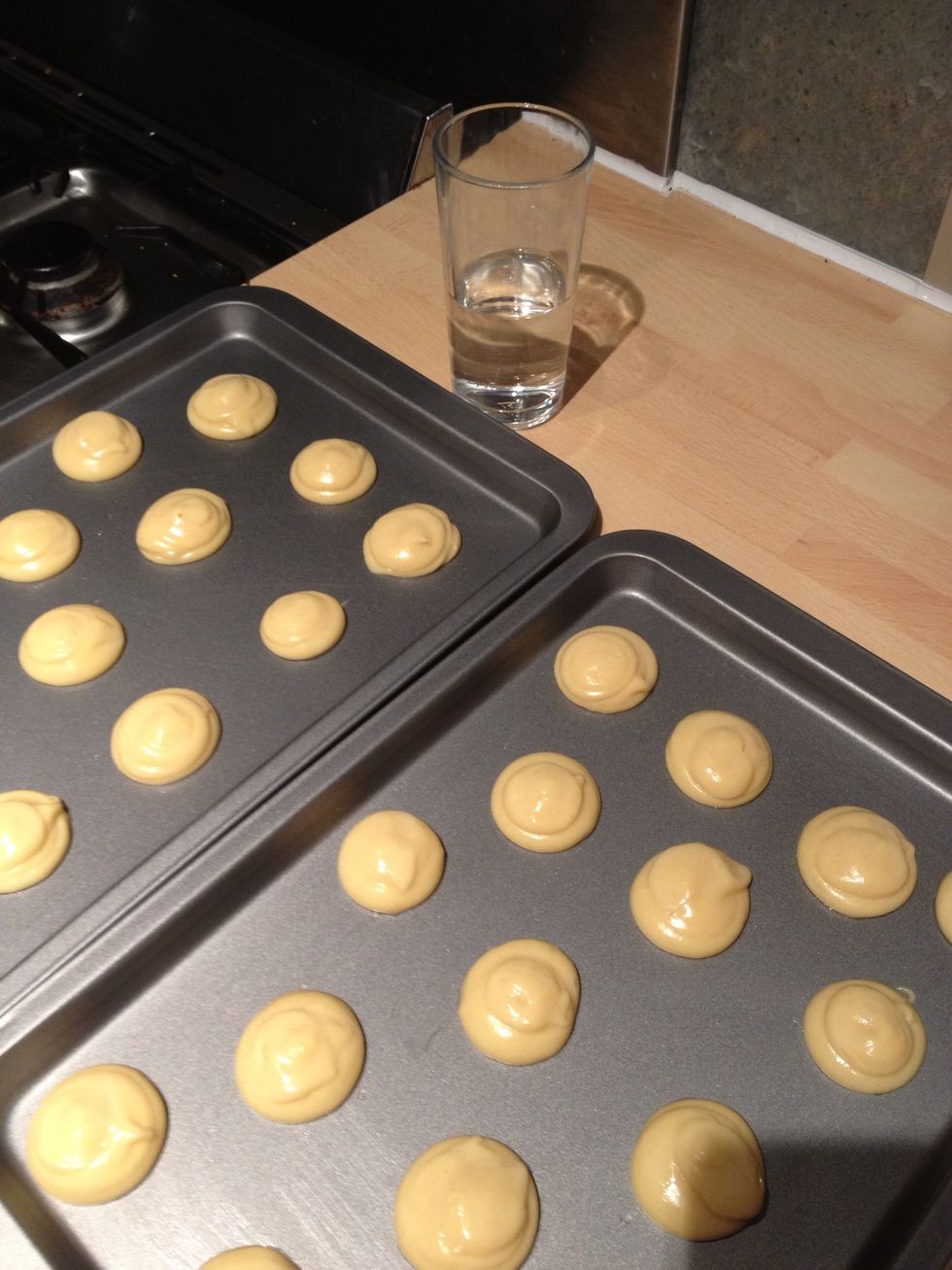 Ready to go into the oven, pour the water into the heated baking tray just before closing the door.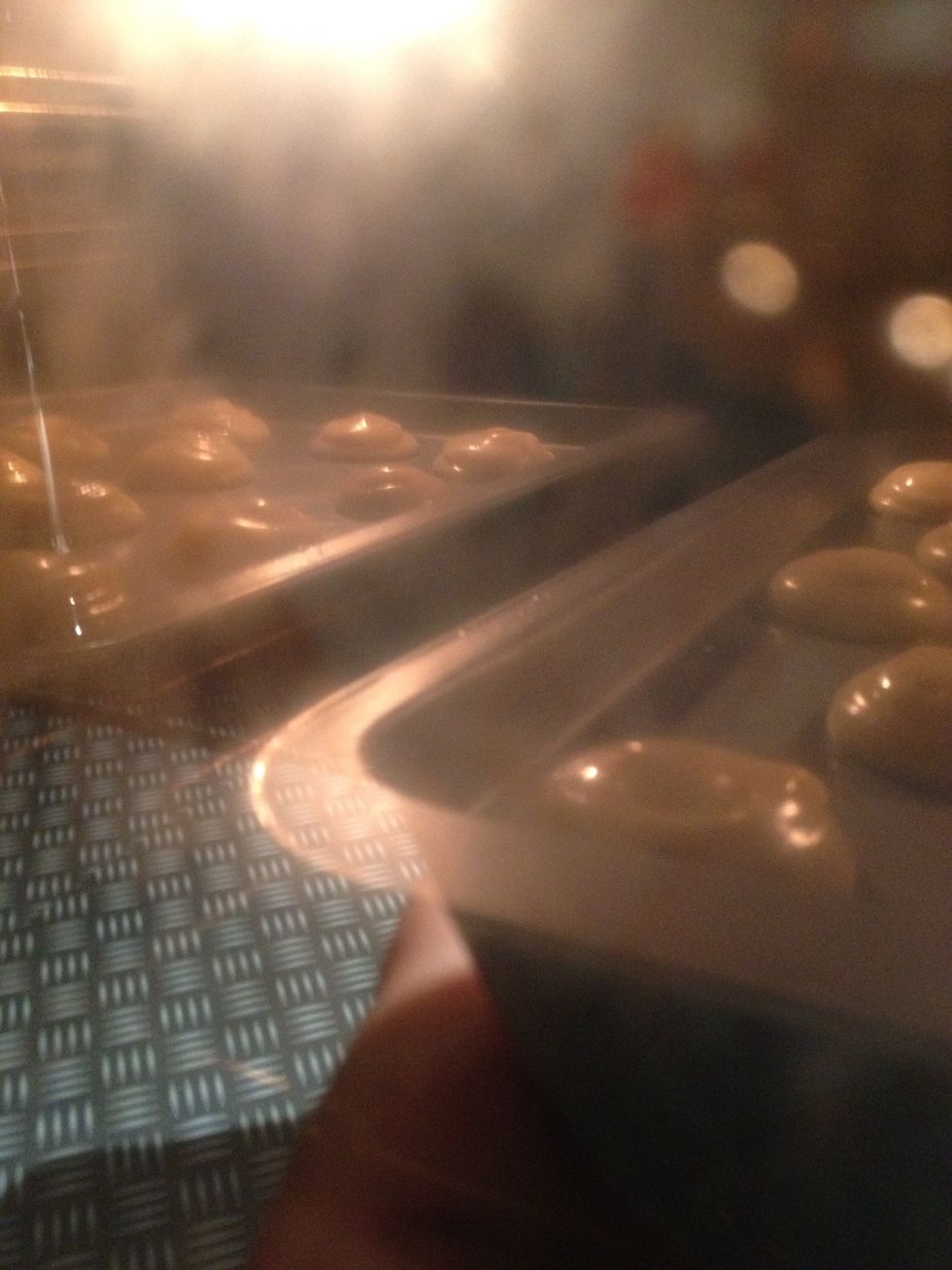 Water creates the steam that also helps to crisp the buns.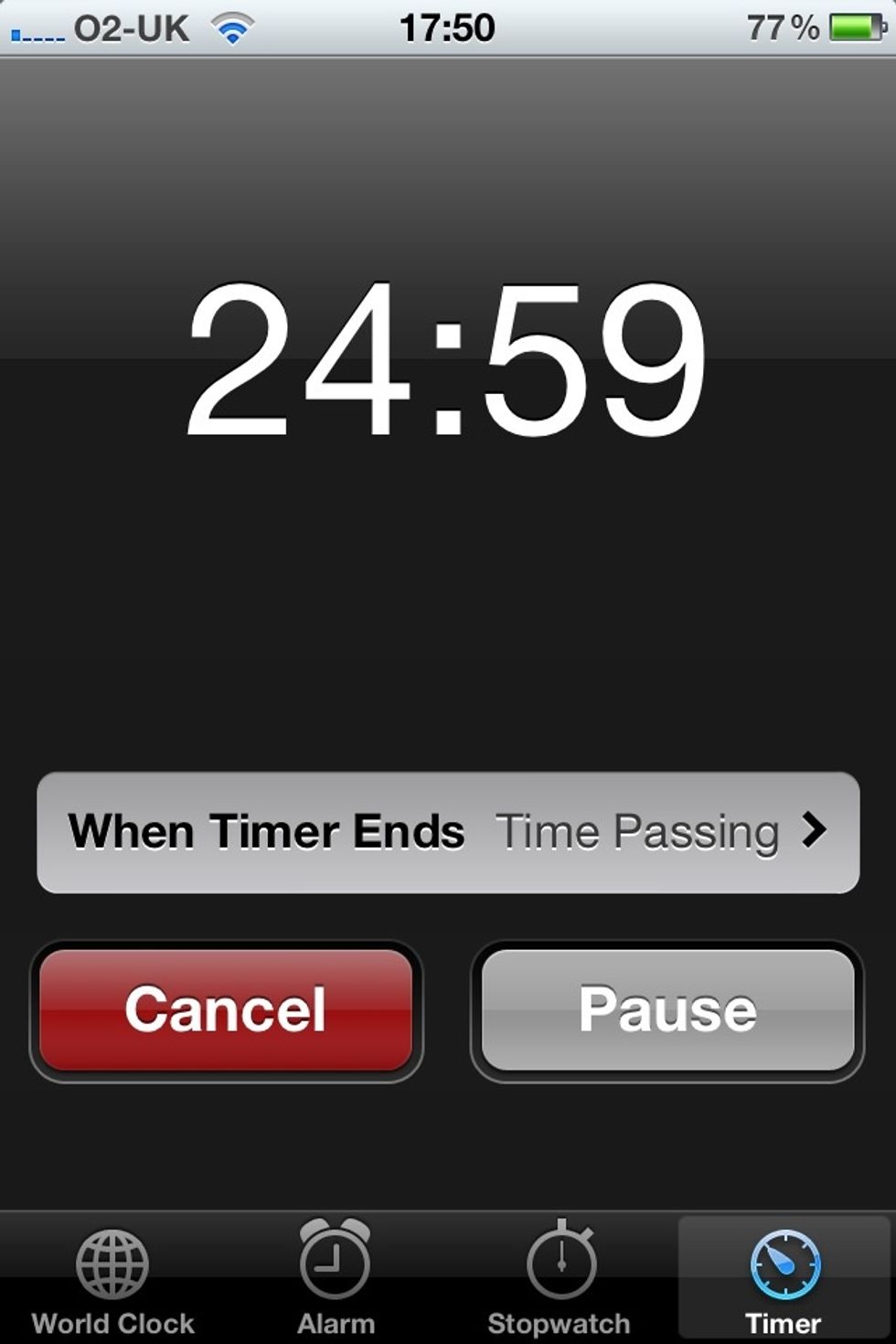 Give them about 25 minutes in the well heated oven. Until browned and sounding hollow when tapped against.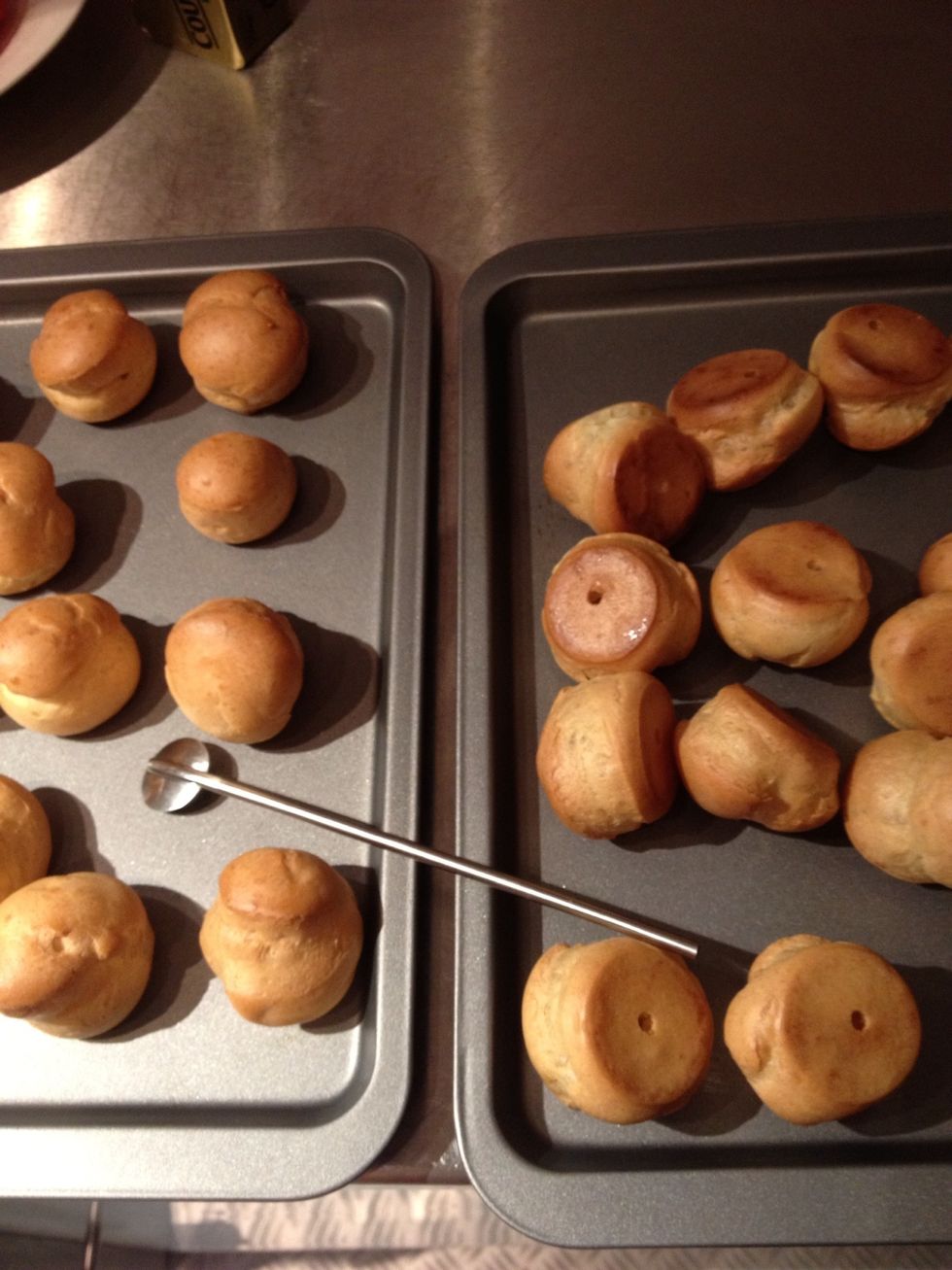 After the time is up poke a hole underneath and return to the oven.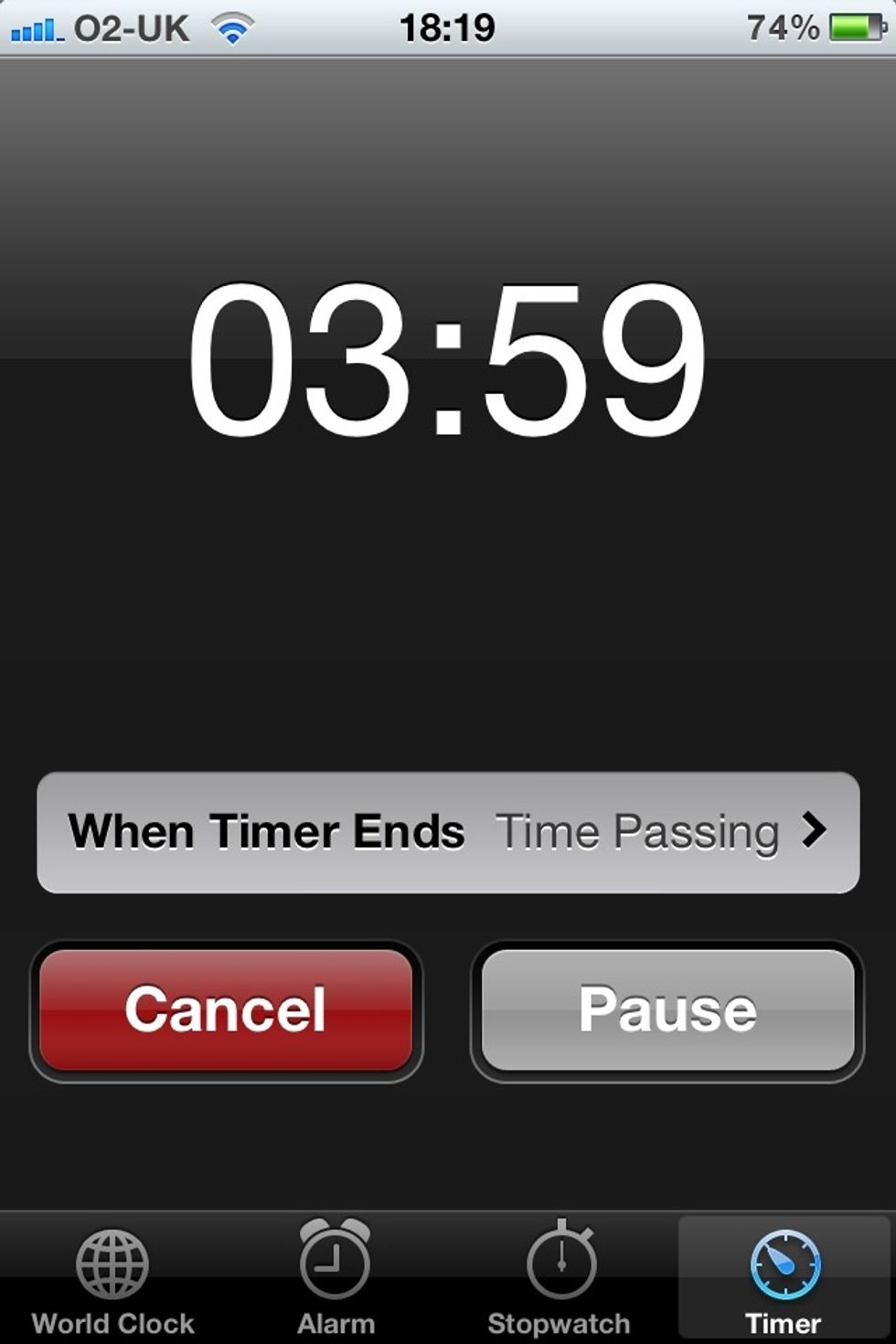 4 minutes more.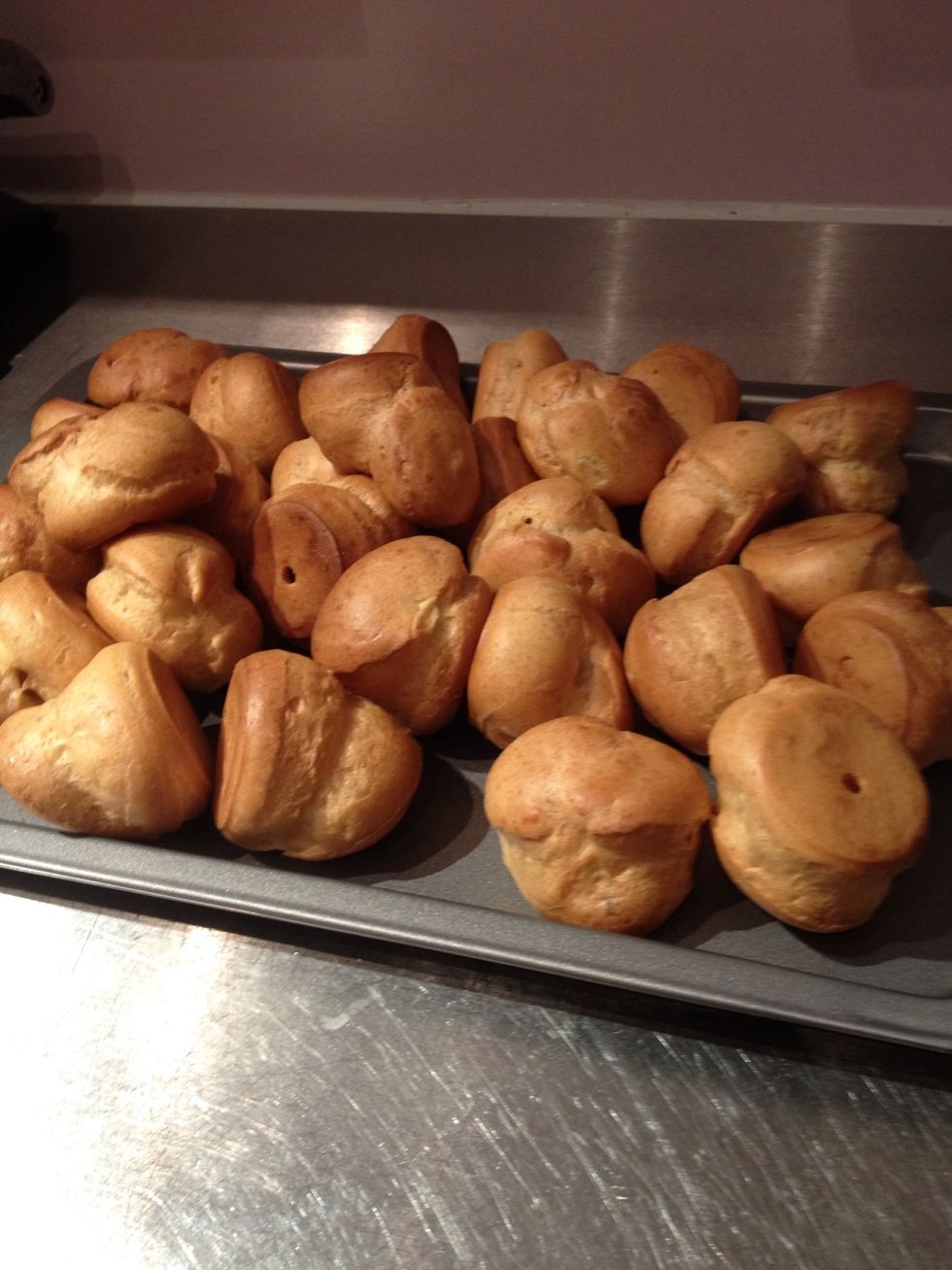 They are ready, wonderfully crispy and ready to be filled with your choice of sweet or savoury filling.
185.0g Water
50.0g Butter
90.0g Flour
3.0 Eggs