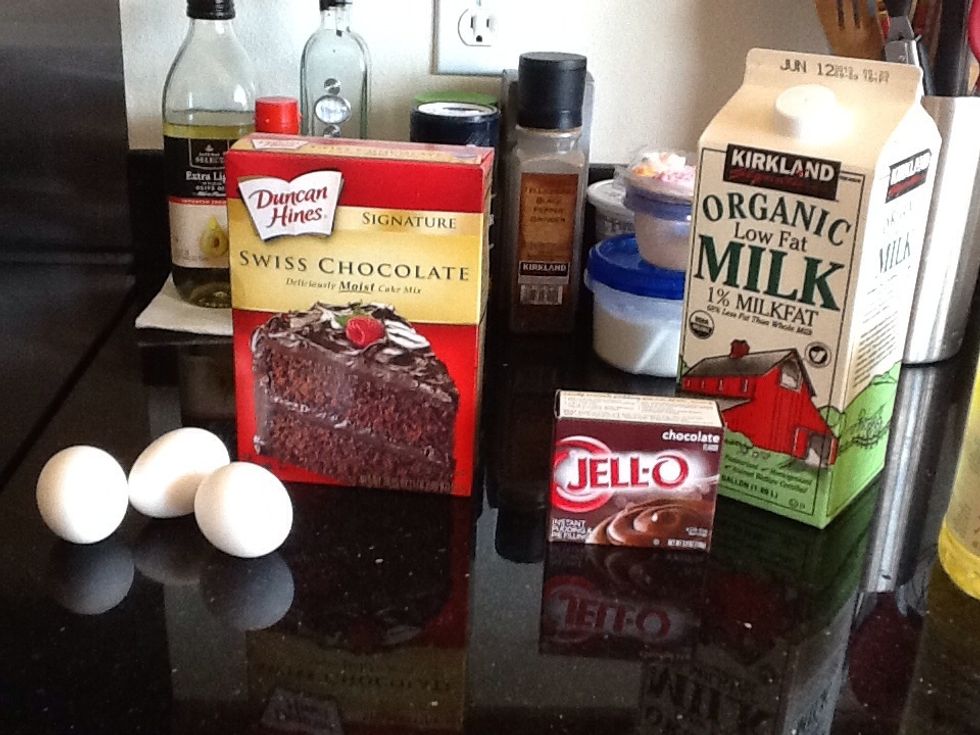 Gather your ingredients: cake mix (eggs, water, and oil required), instant chocolate pudding and pie filling, and milk.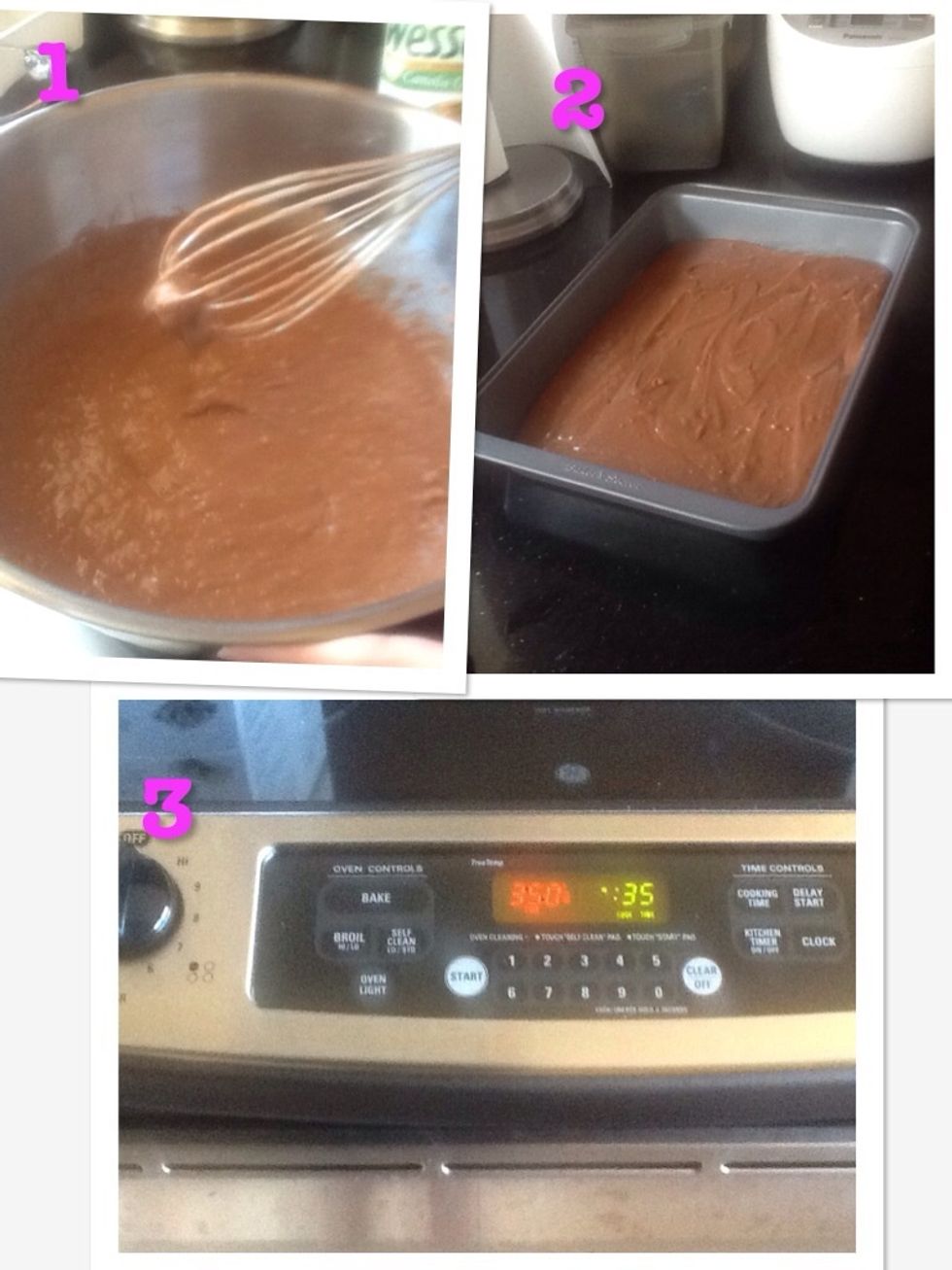 Bake cake as directed on box.
Poke cake every half inch with the handle of spoon after it has cooled.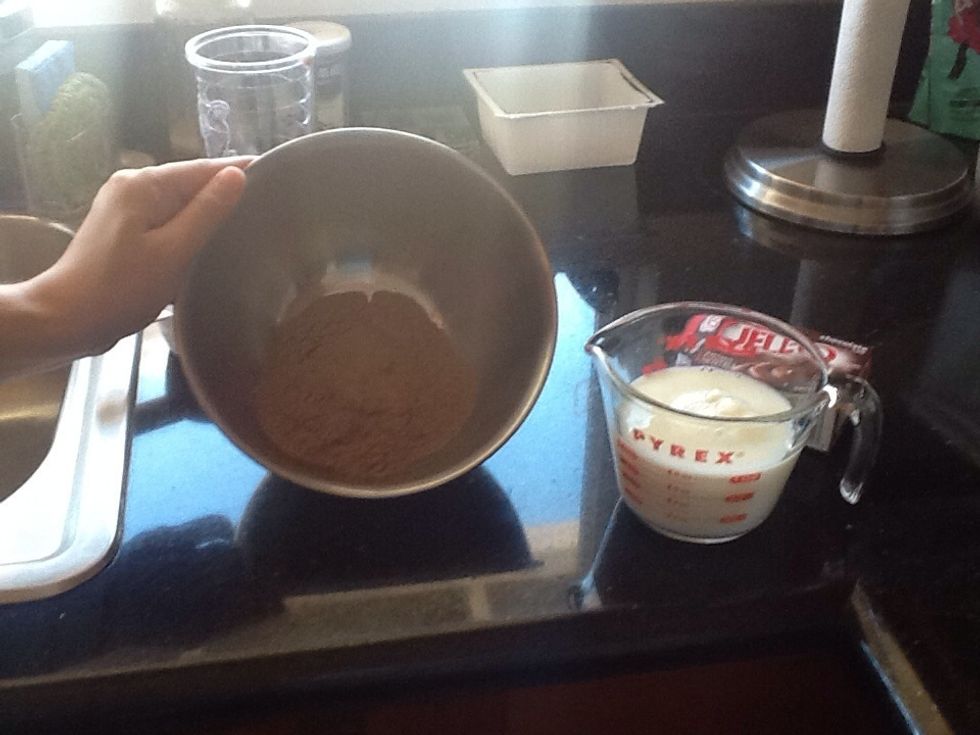 In a medium bowl, beat the pudding mix and 2 cups of milk with a whisk for about two minutes.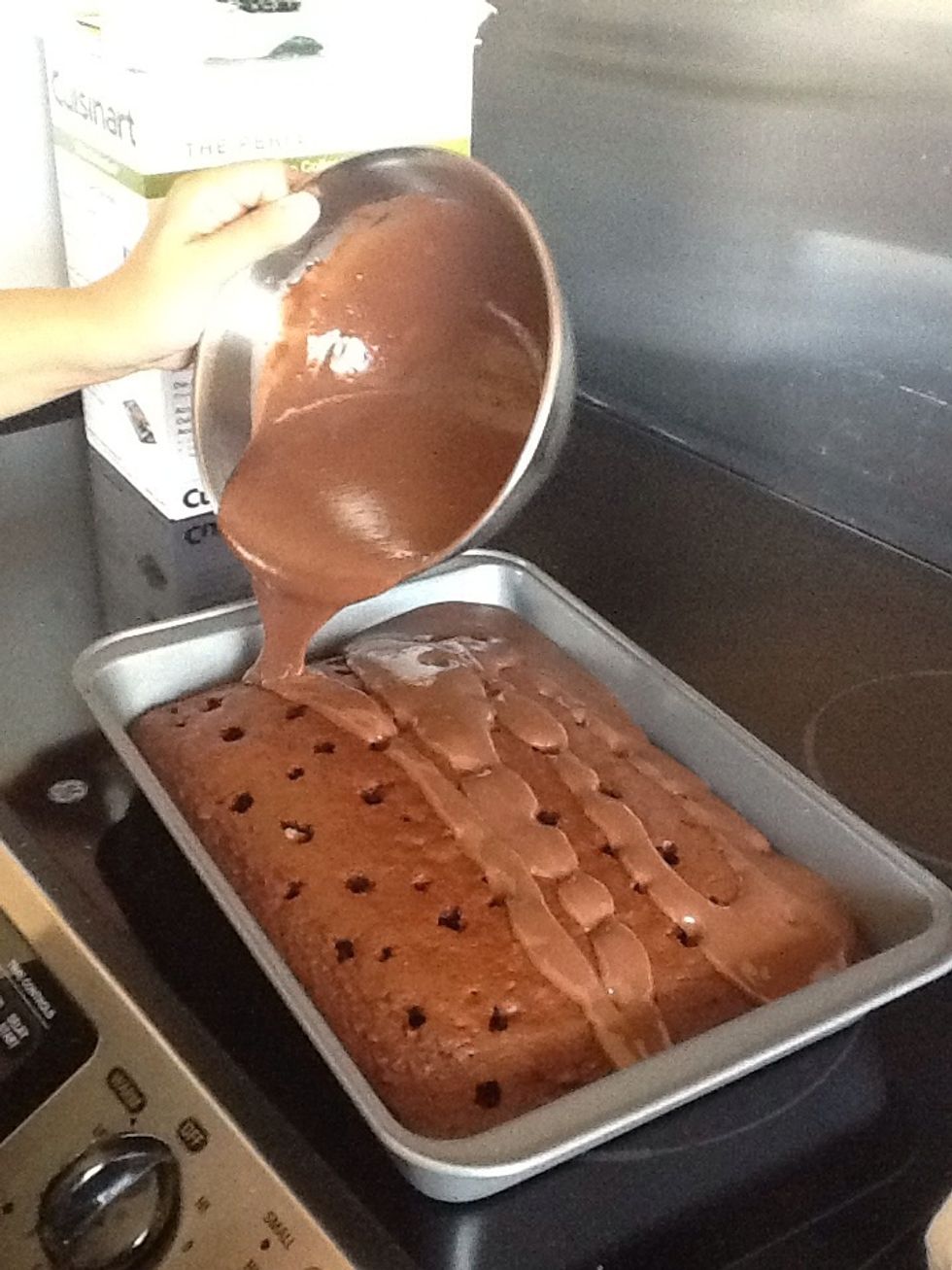 Pour pudding evenly over cake. Make sure to get the pudding into the holes.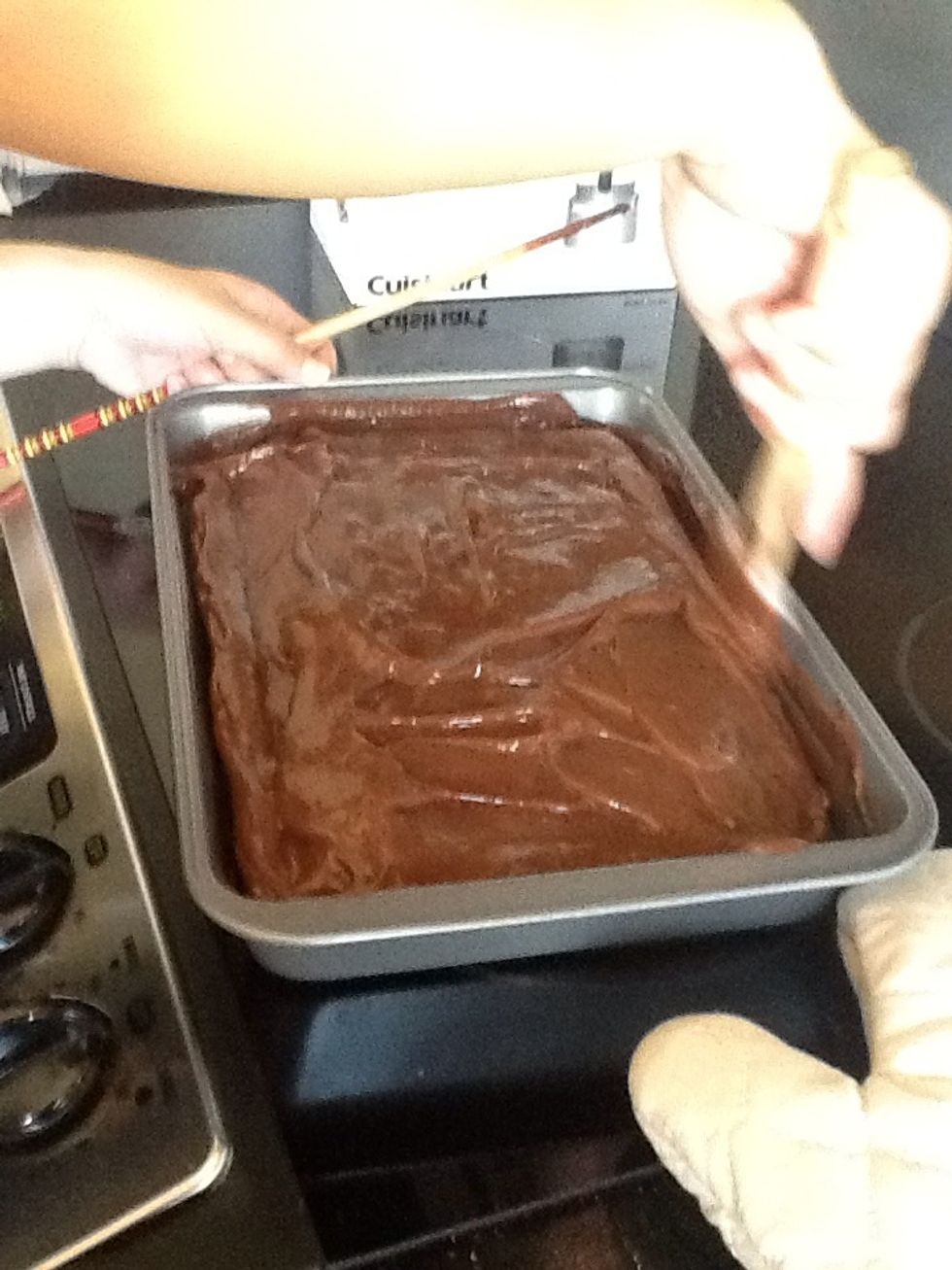 Run knife round the sides of the pan to loosen the cake.
Cover loosely and store in refrigerator for about two hours.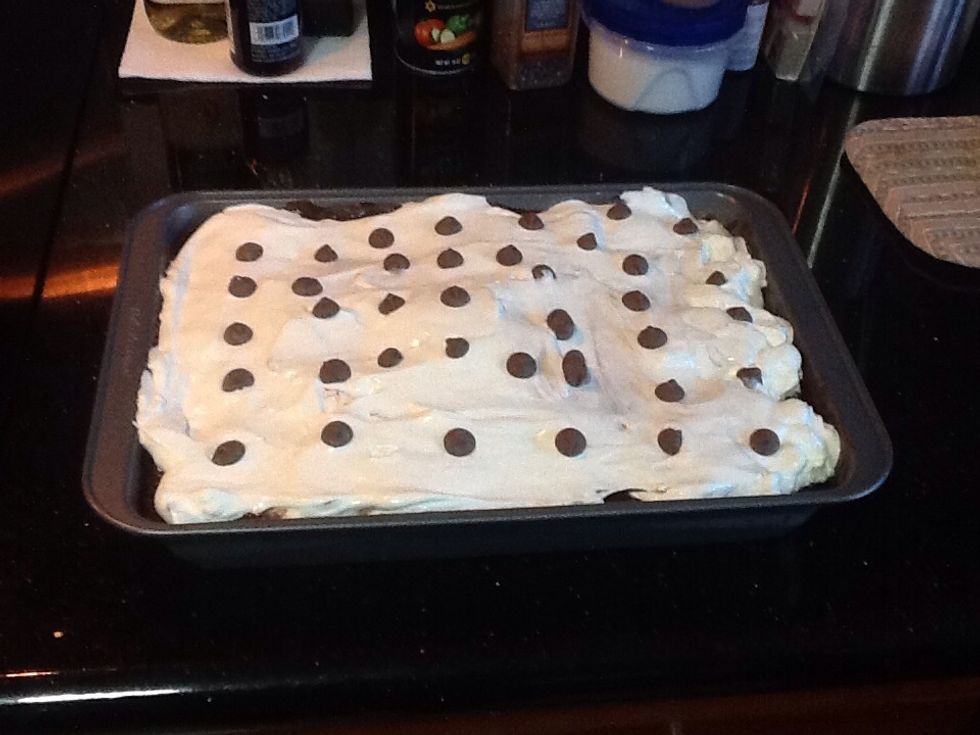 Decorate and cut!! I used Cool Whip and chocolate chips, but you can use anything.
Eat and enjoy. :)
1.0 box Chocolate cake mix
2.0c milk
1.0 box (4 serv.) milk chocolate instant pudding mix