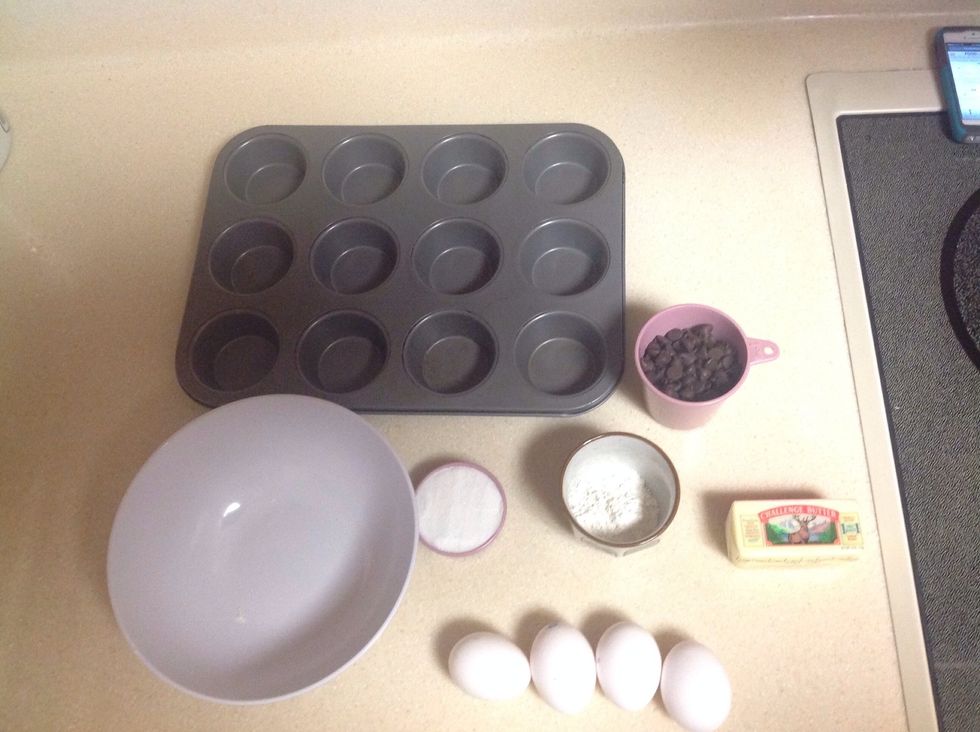 Gather your ingredients and materials.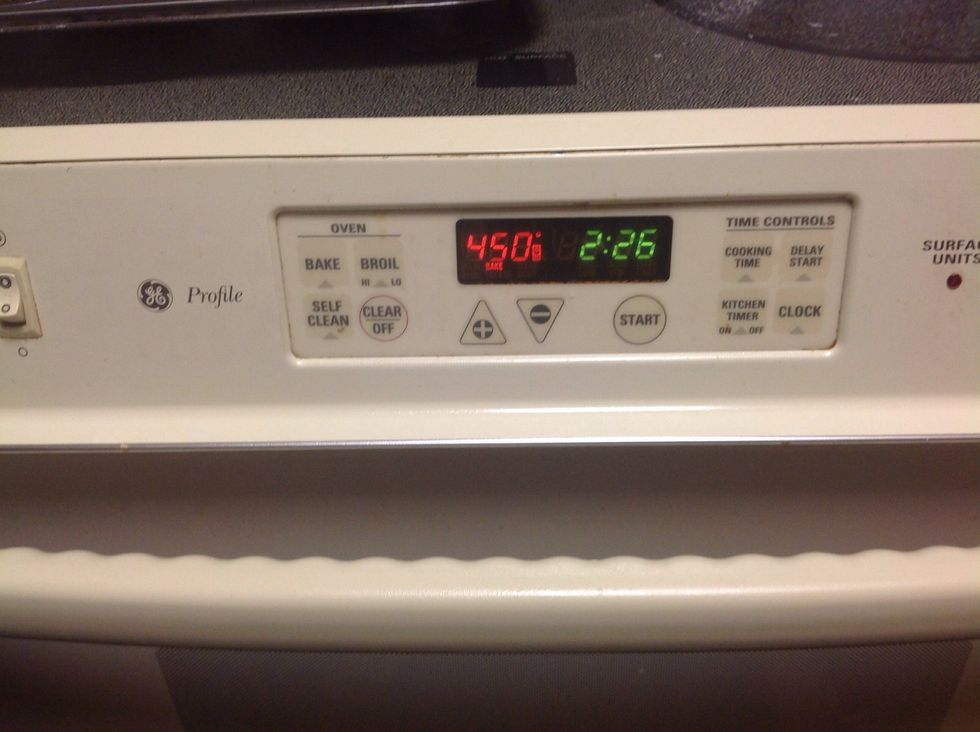 Before you begin mixing the ingredients, preheat your oven to 450 degrees.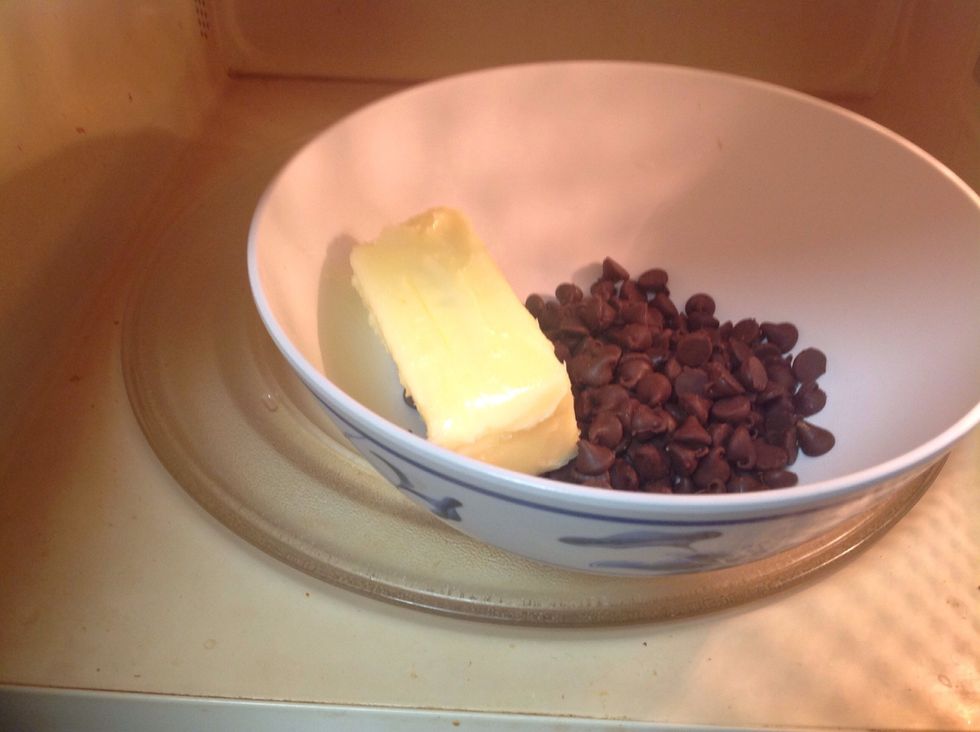 Put the butter and chocolate together in a large bowl, then heat it in the microwave in 15 second increments, stirring after each 15 seconds, until just melted.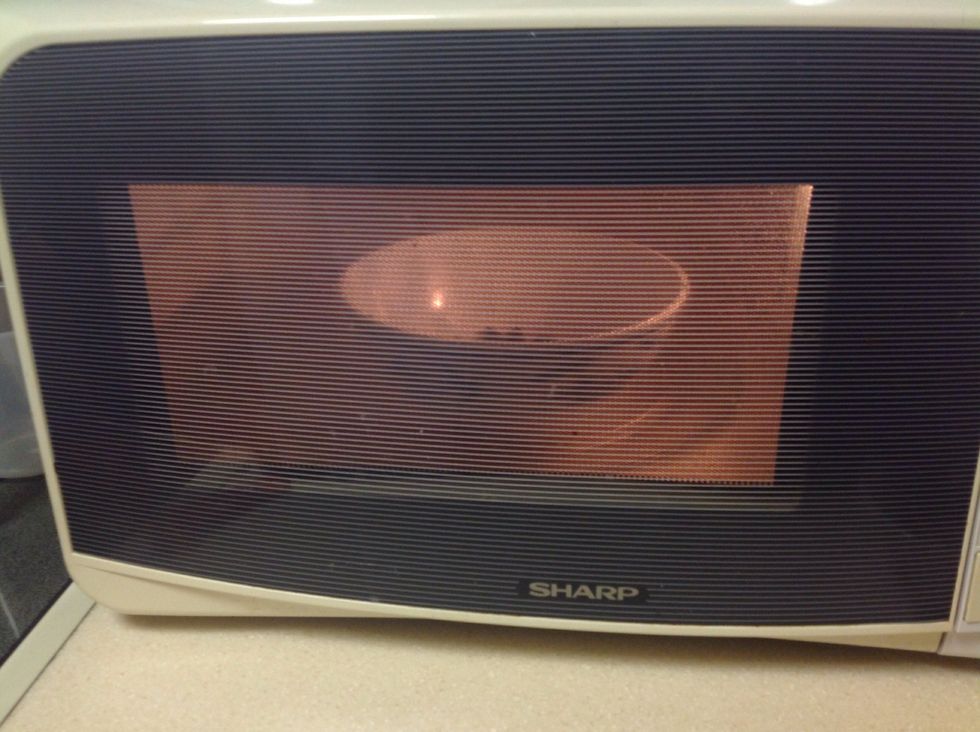 It should take about 1 minute for the butter and chocolate to melt.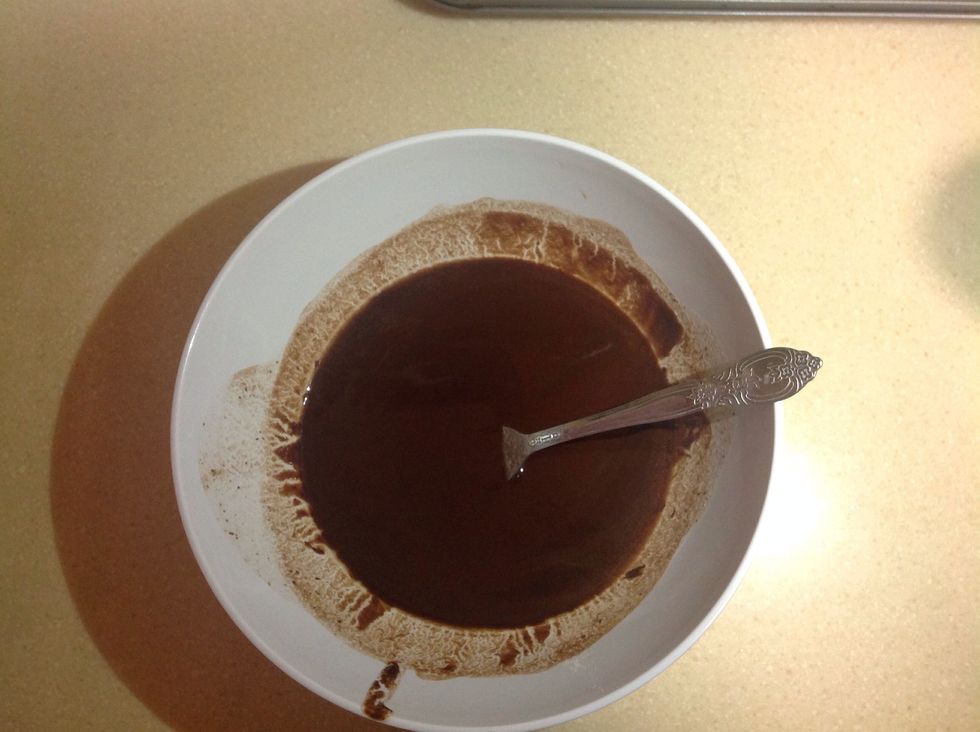 Take the bowl out of the microwave and mix the chocolate and butter thoroughly until the mixture is very smooth.
Put the two eggs plus two egg yolks, and the sugar in a separate large bowl.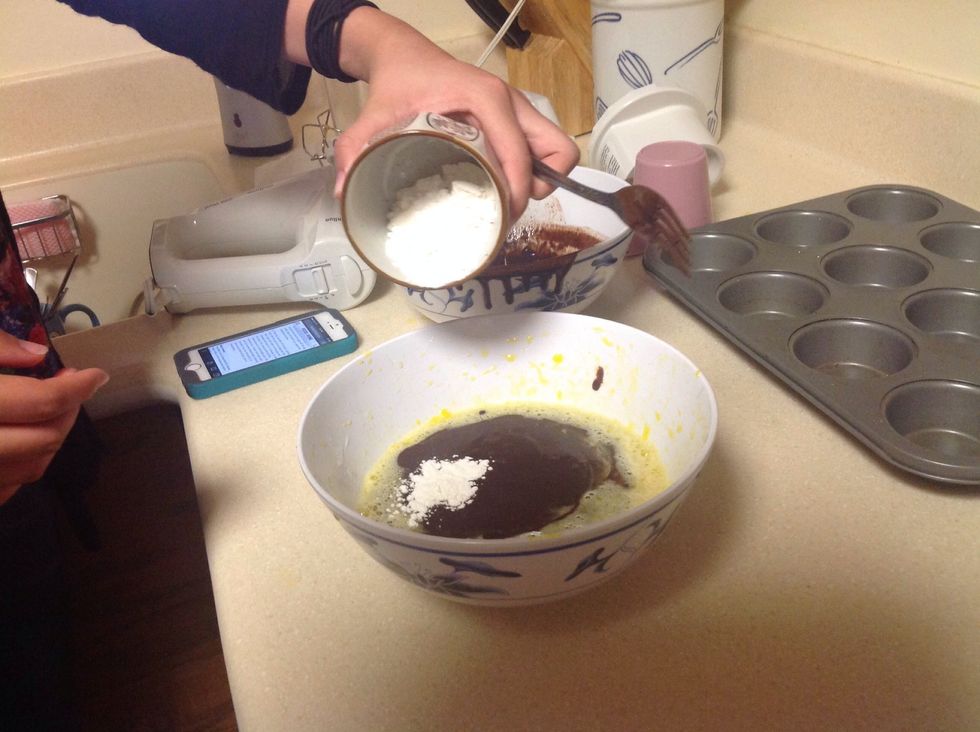 Add the melted chocolate and butter to the egg mixture, along with the flour.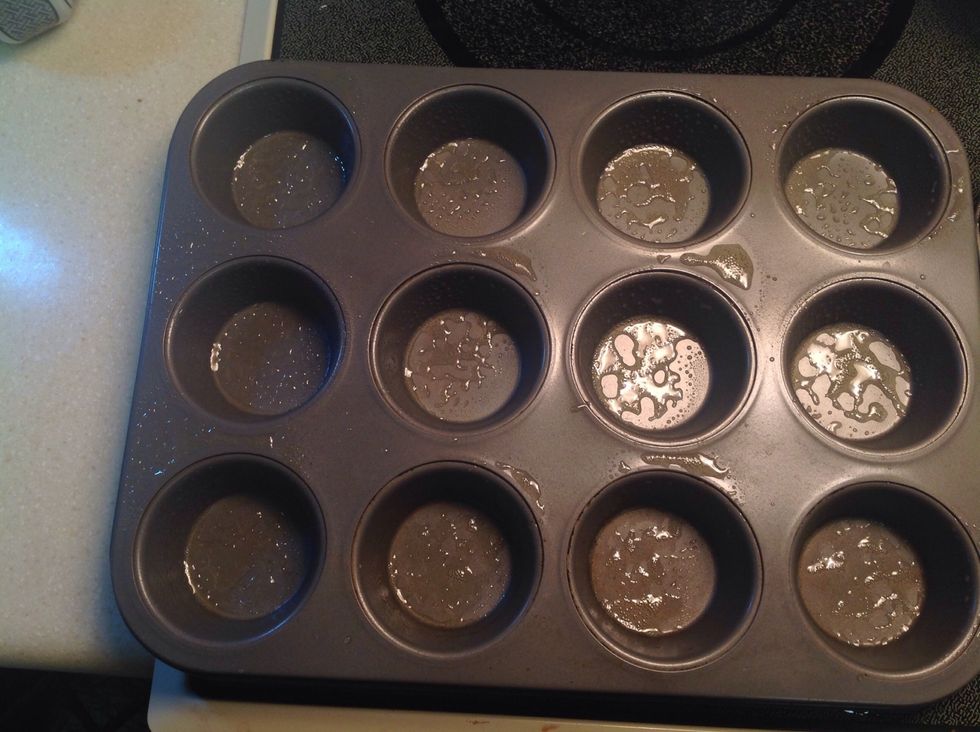 Spray your ramekins or muffin tin with non-stick cooking spray.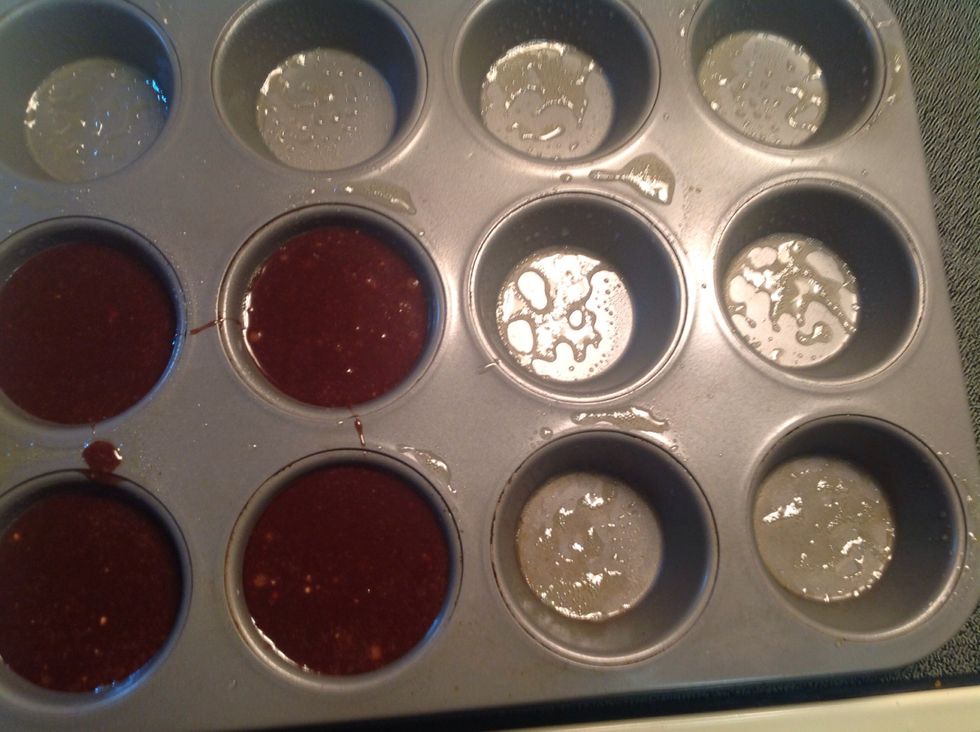 Put your cakes in the oven.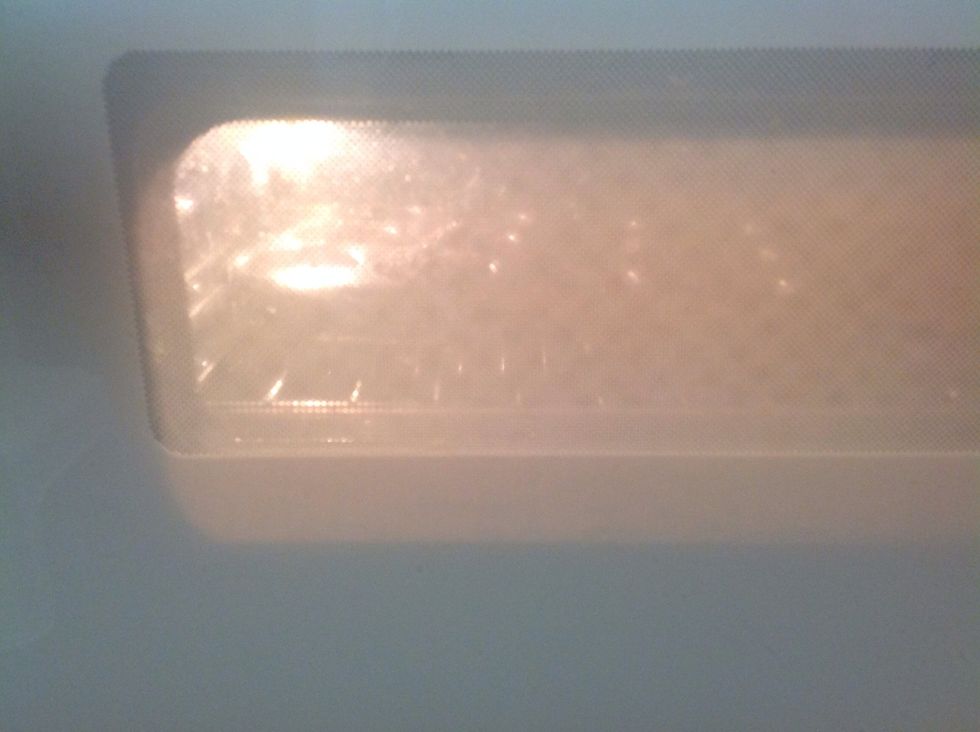 The cakes should take 5-7 minutes, depending on the size of your containers. Check on the cakes a few times, and poke them. If the outsides are hard then they're finished cooking.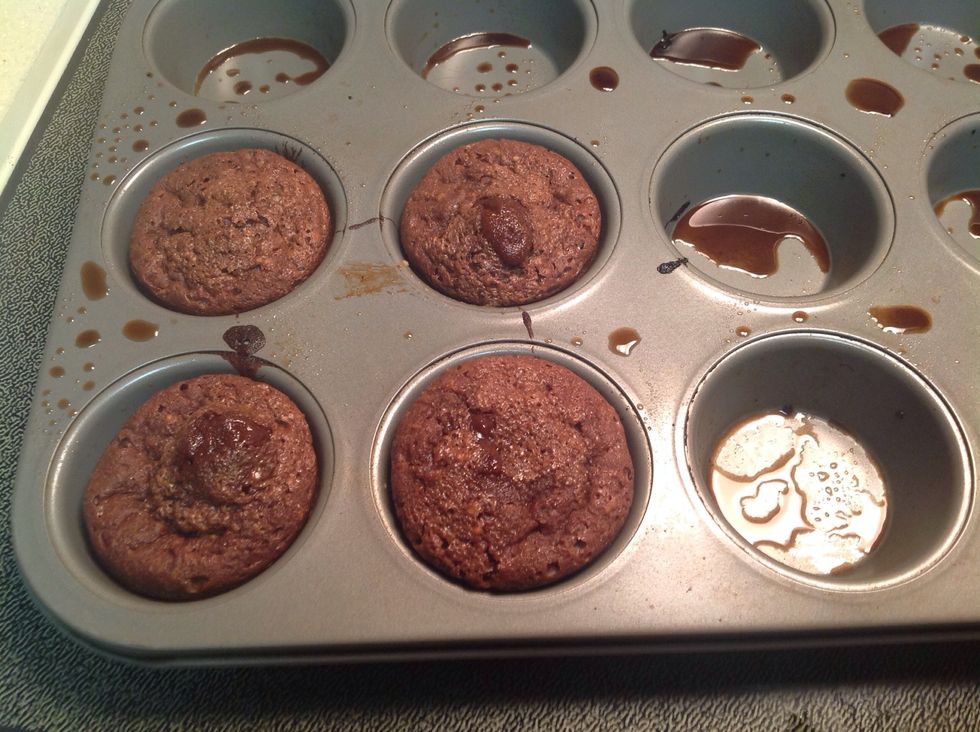 Take your cakes out as soon as they're done baking. Let them cool off for a minute.
2 eggs
2 egg yolks
3/4 cup of semi-sweet chocolate
1 stick (4 ounces) of butter
1/4 cup of sugar
2 tablespoons of all-purpose flour
2 large bowls
A muffin tin/ ramekins