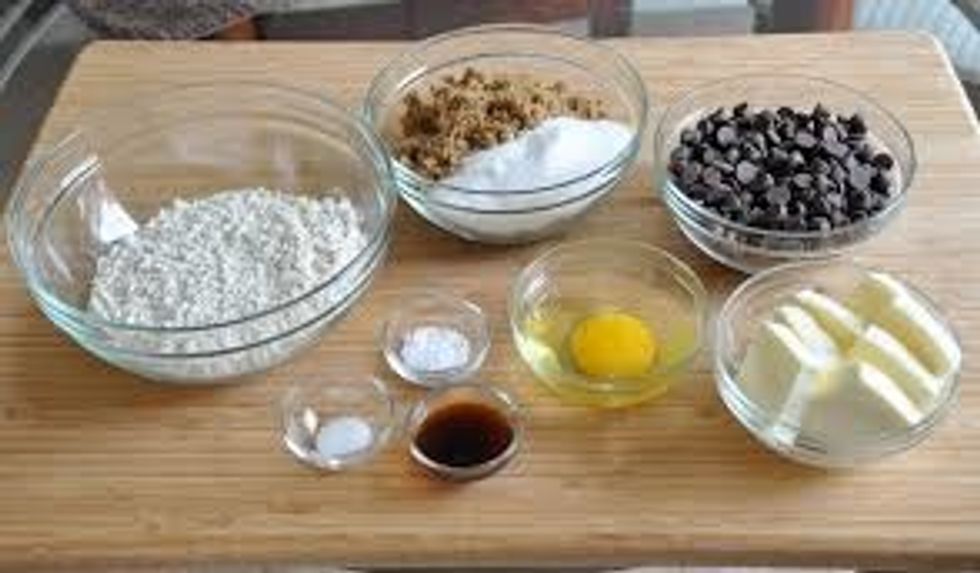 Step 1. Make sure you have all of your ingredients to bake your chocolate chip cookies.
Step 2. Make sure you have all of your materials to bake your cookies as well.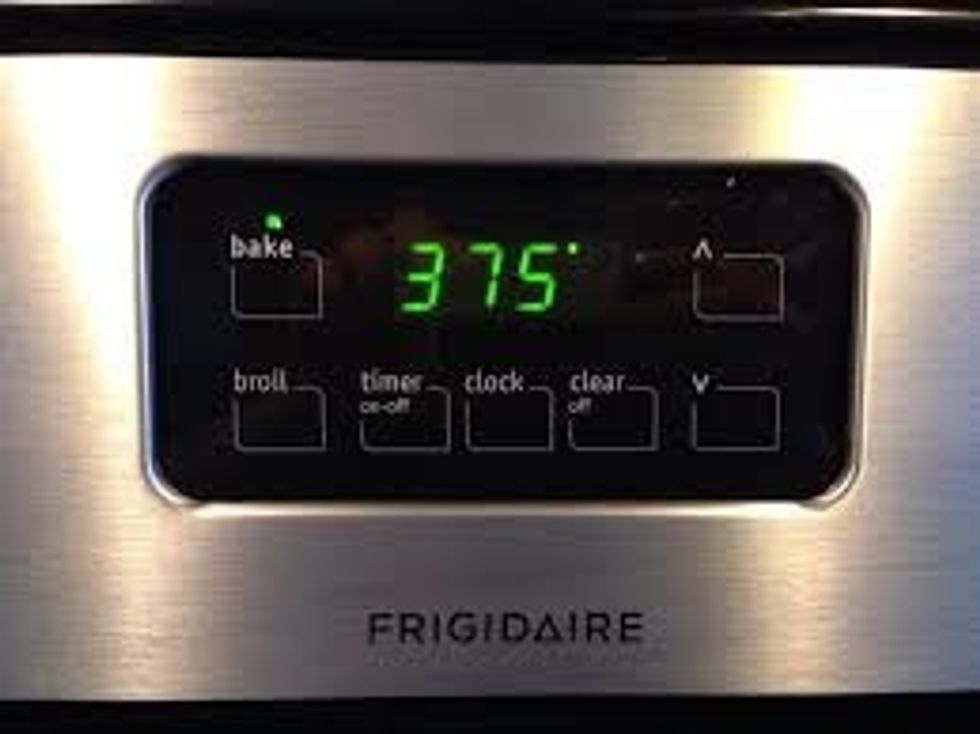 Step 3. Preheat the oven for 375 degrees Fahrenheit.
Step 4. Next, mix the brown sugar, white sugar, butter, vanilla extract, and eggs into the mixing bowl. Mix well until it's soft.
Step 5. Then, stir in the flour, baking soda, and salt.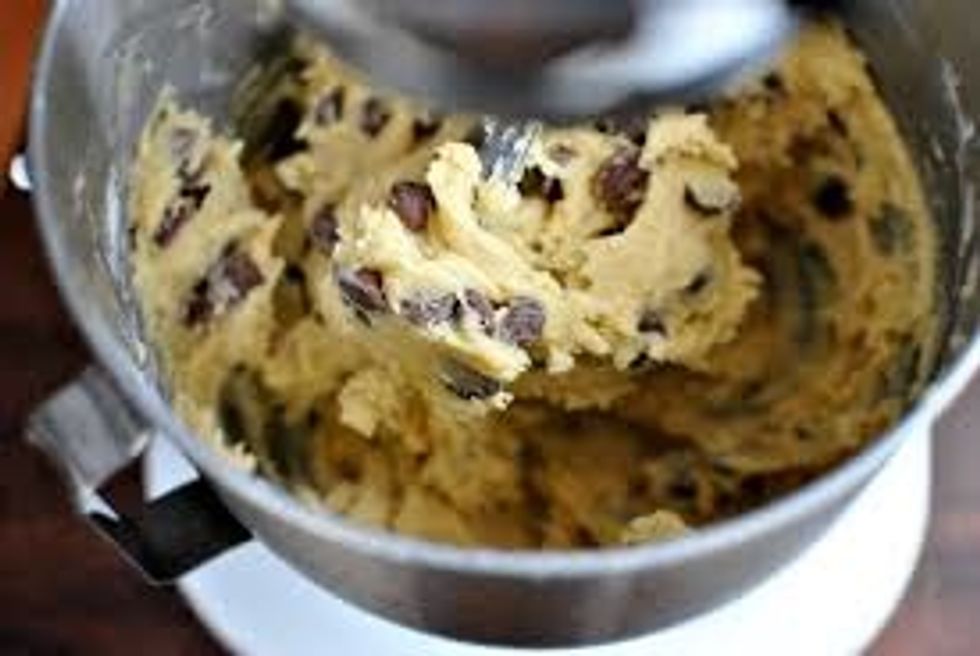 Step 6. Stir in the chocolate chips and mix until all of the chocolate chips are separated from each other.
Step 7. Spray the baking pan with cooking spray.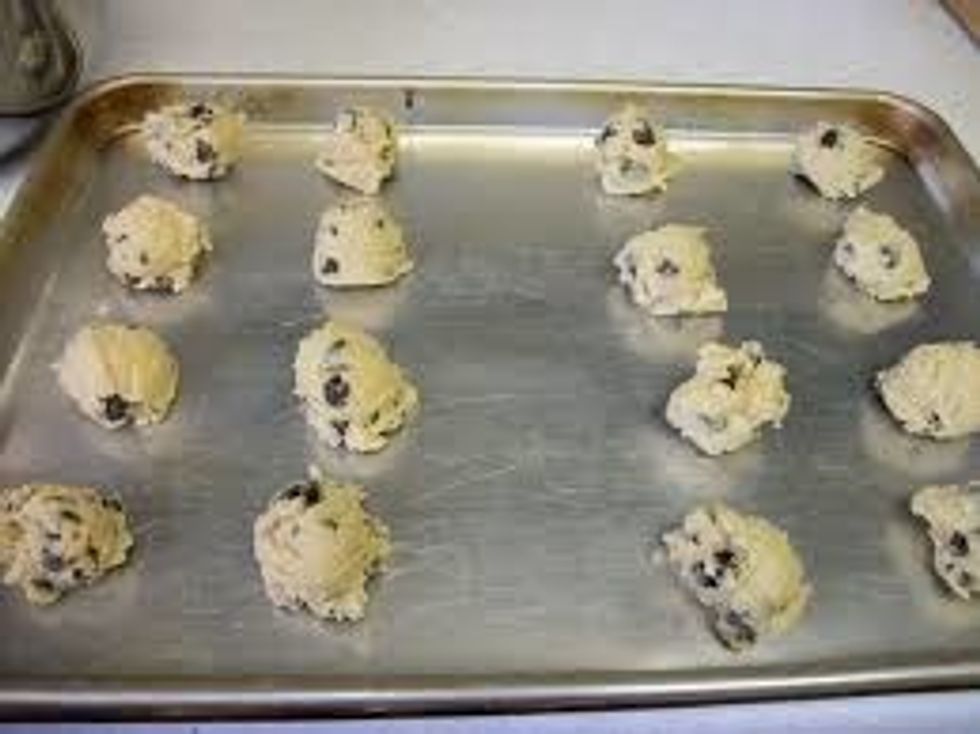 Step 8. Place the dough on the greased baking pan about some inches from each other, so the cookies won't stick together.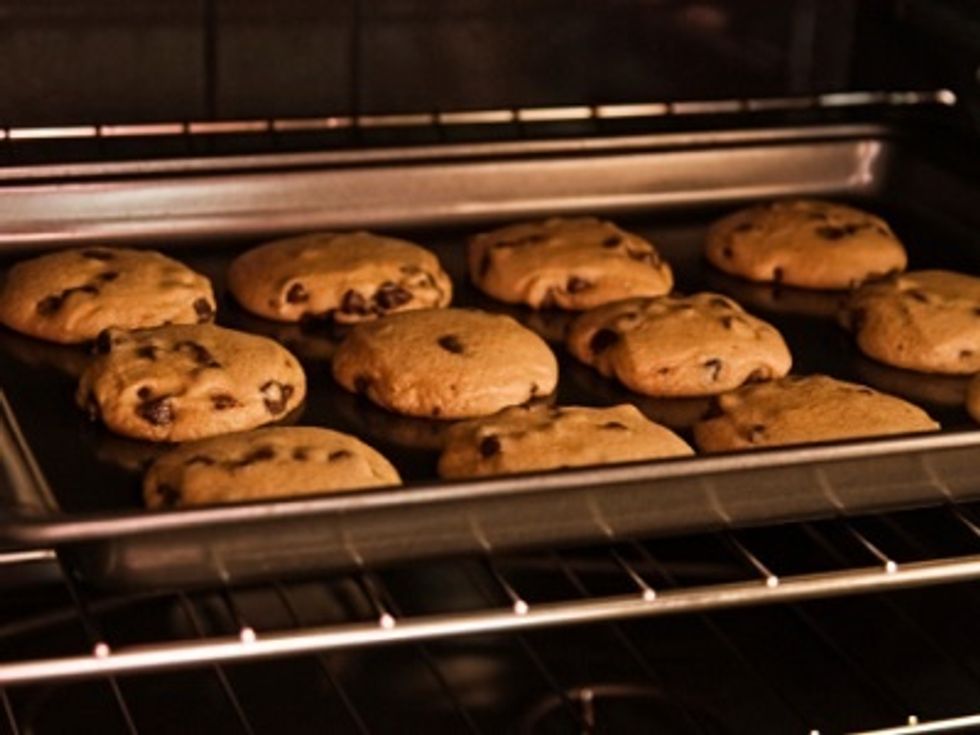 Step 9. Bake the cookies for about 8-10 minutes or until they're light brown.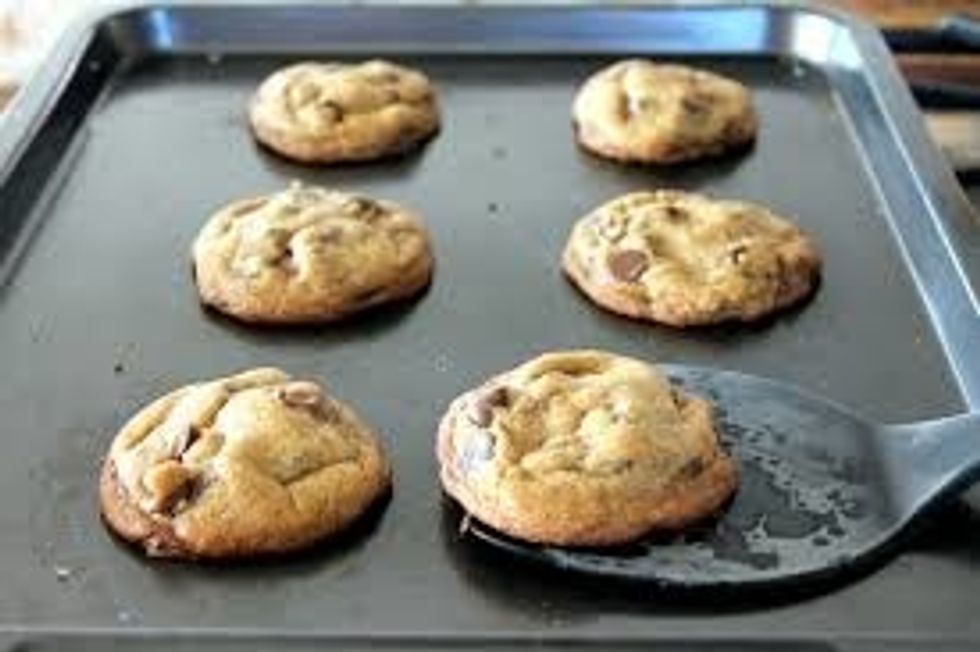 Step 10. Cool slightly and remove from the pan. Enjoy!
1/2c All-purpose flour
2.0tsp Baking soda
2.0c Butter
1/2c Brown sugar
1/2c White sugar
4.0 Eggs
2.0tsp Vanilla extract
4.0c Semisweet chocolate chips
1.0 Baking pan
Cooking spray
Electric mixer (optional)
1.0 Whisk
1.0 Mixing bowl