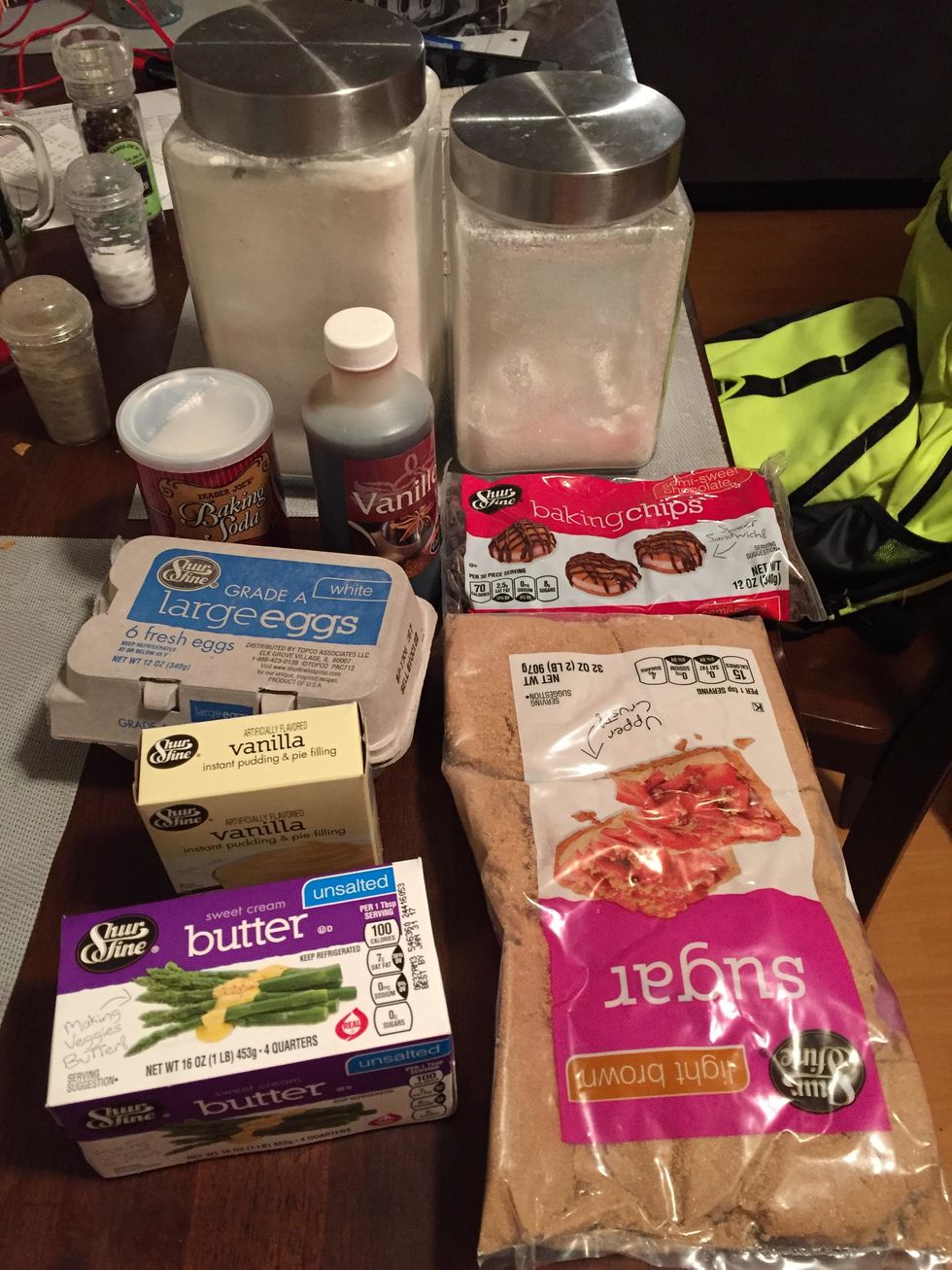 Makes about two dozen cookies.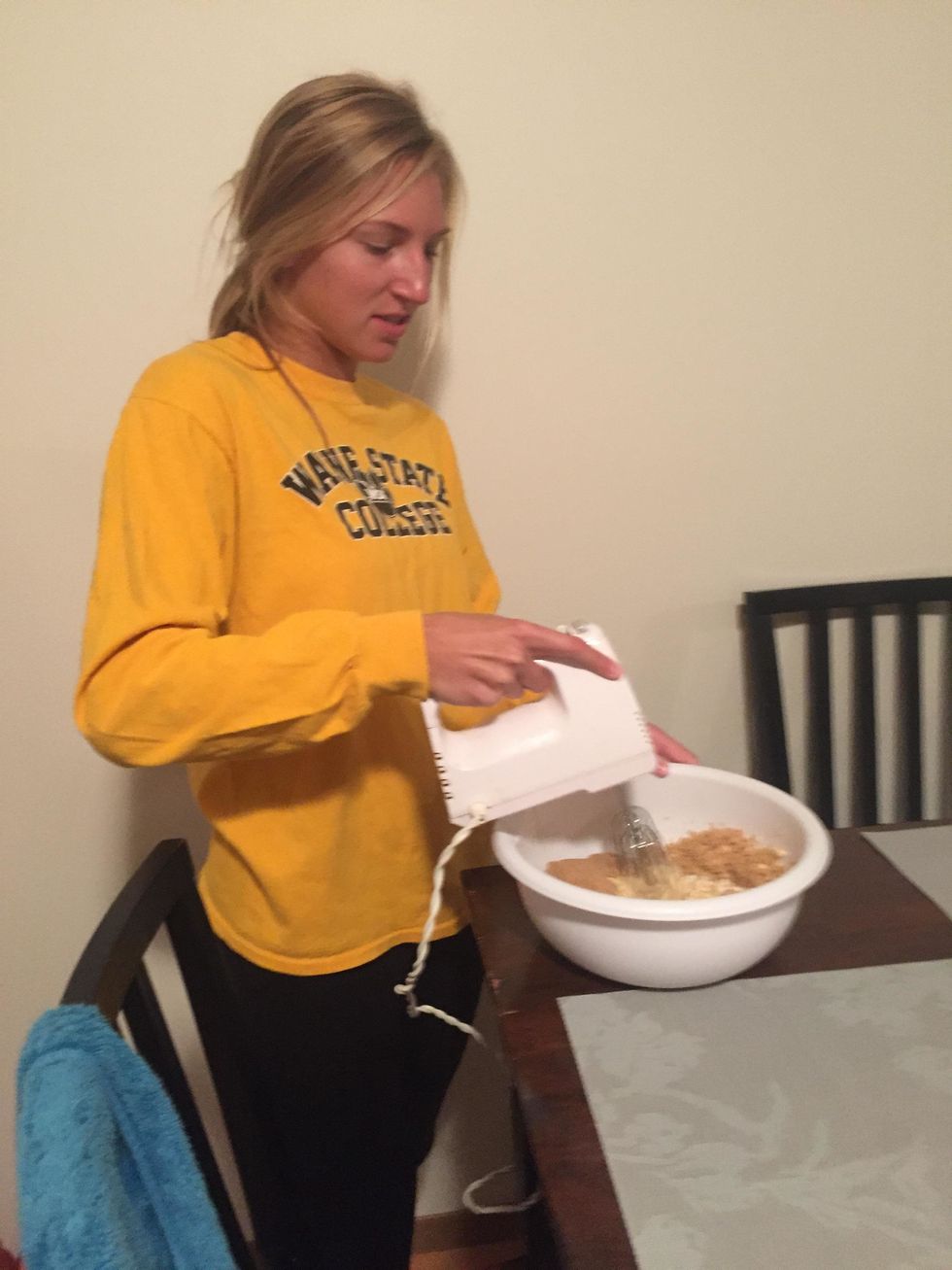 Preheat the oven to 350˚. Cream together melted butter, brown sugar, and white sugar.
Add in the eggs and pudding powder.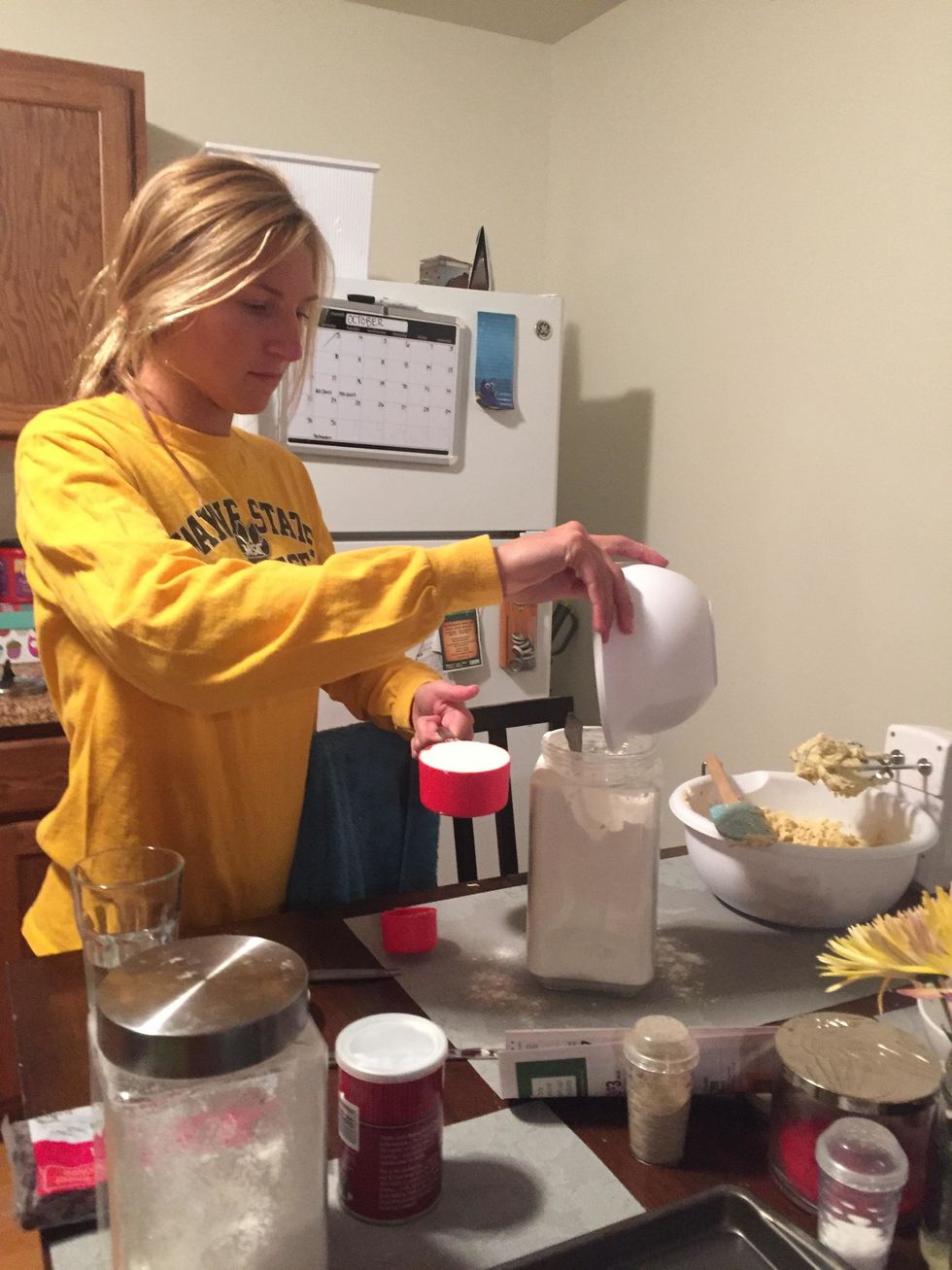 Add in the vanilla, baking soda, flour, and chocolate chips until all of the ingredients are well mixed together.
Put the dough in the fridge for five minutes so it is easier to work with.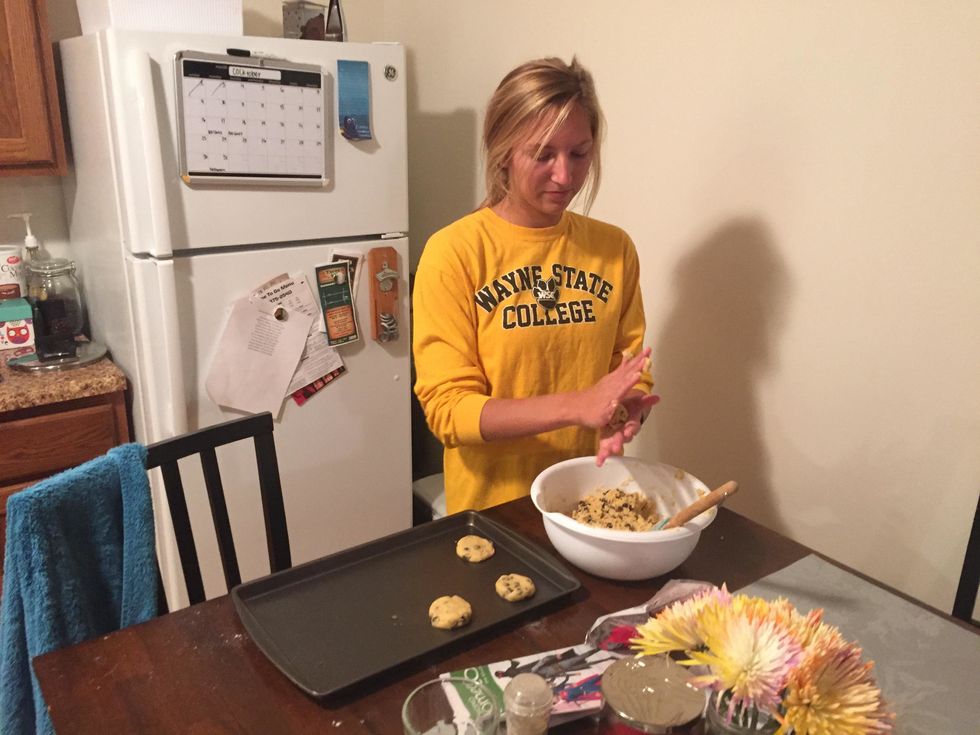 Roll up the dough into little balls and then lightly flatten them with your fingers.
Put the dough in the oven for 10-12 minutes.
After taking them out of the oven, let them cool on a cooling rack for a few minutes and then enjoy!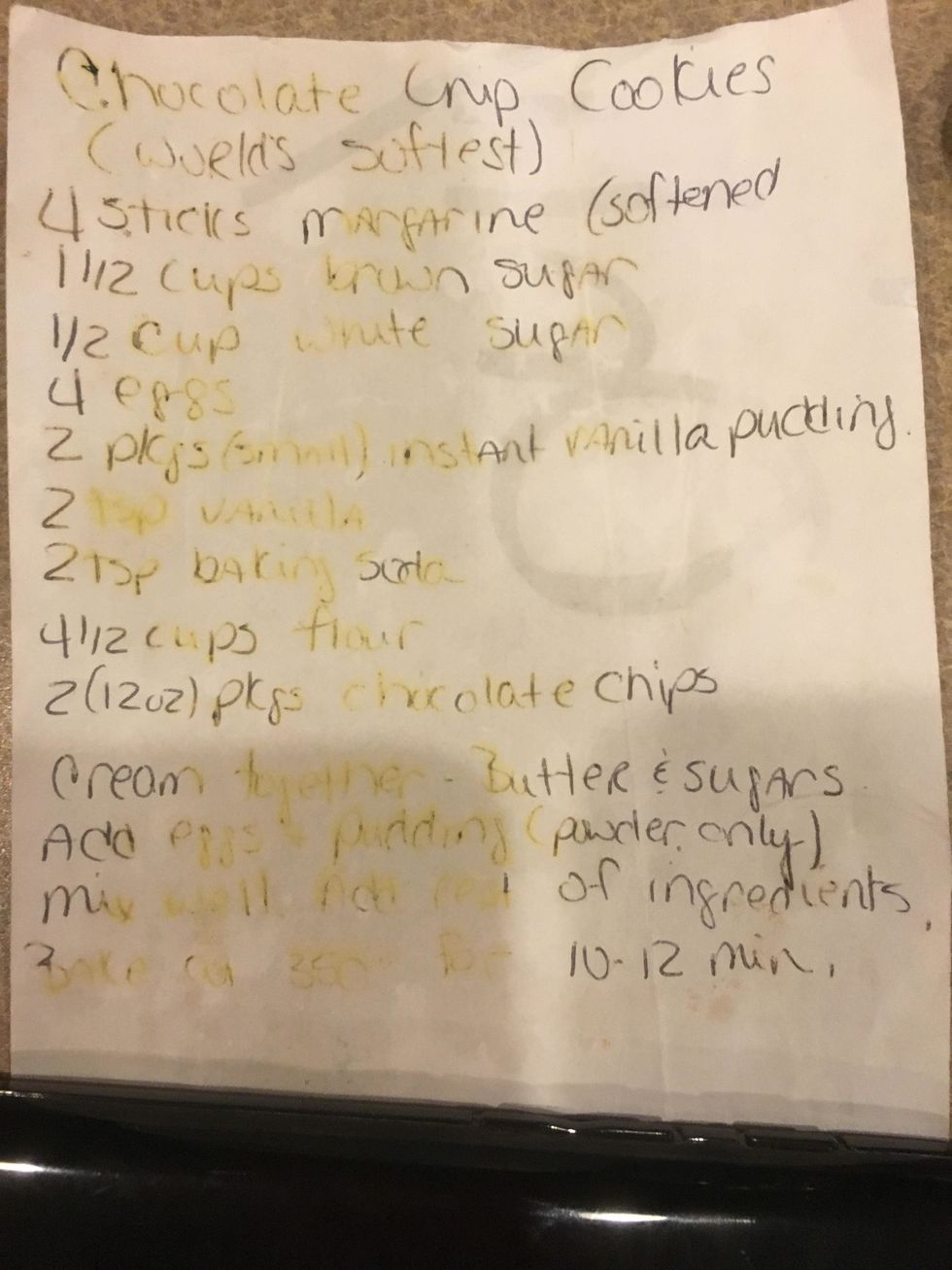 This is my friend's family recipe for the cookies. Definitely for my last two projects I am going to try more advanced foods, but this was a good starting point.
2.0 Sticks Margarine (Softened)
3/4c Brown Sugar
1/4c White Sugar
2.0 Eggs
1.0 Packages (Small) Instant Vanilla Pudding
1.0tsp Vanilla
1.0tsp Baking Soda
1/4c Flour
1.0 12 oz. Bag of Chocolate Chips