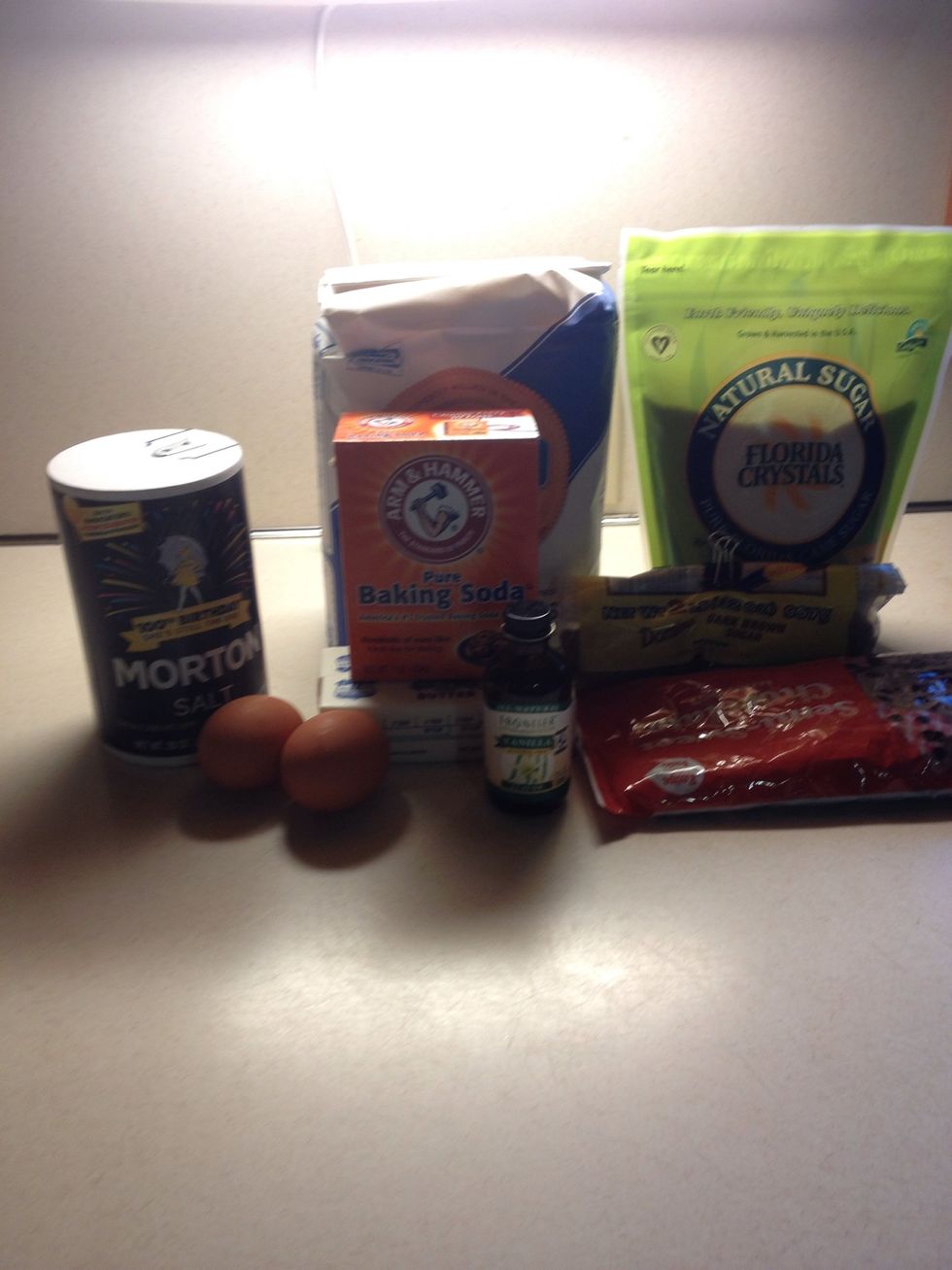 Gather ingredients.
Preheat oven to 350 degrees.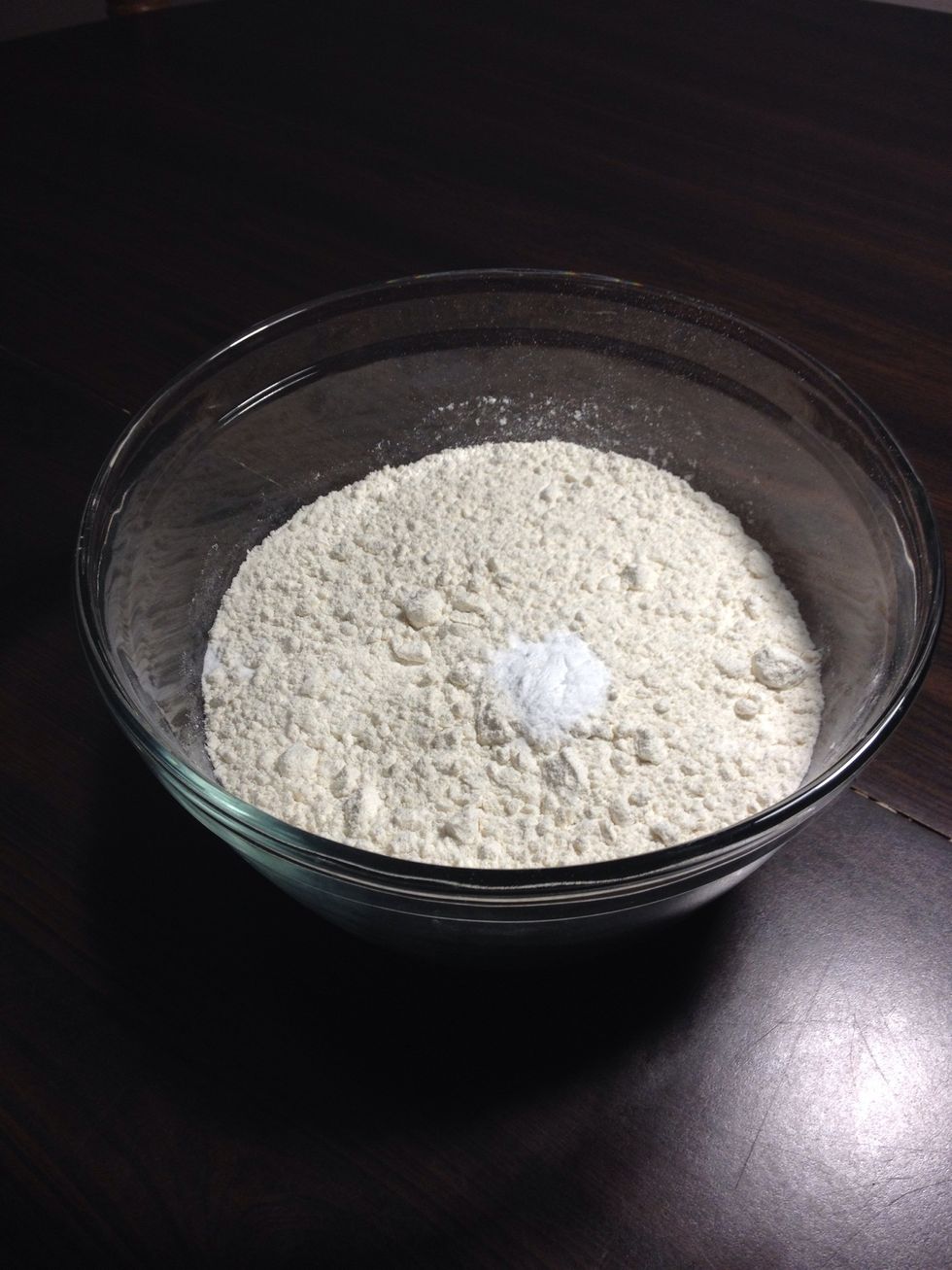 In a small bowl mix together flour and baking soda.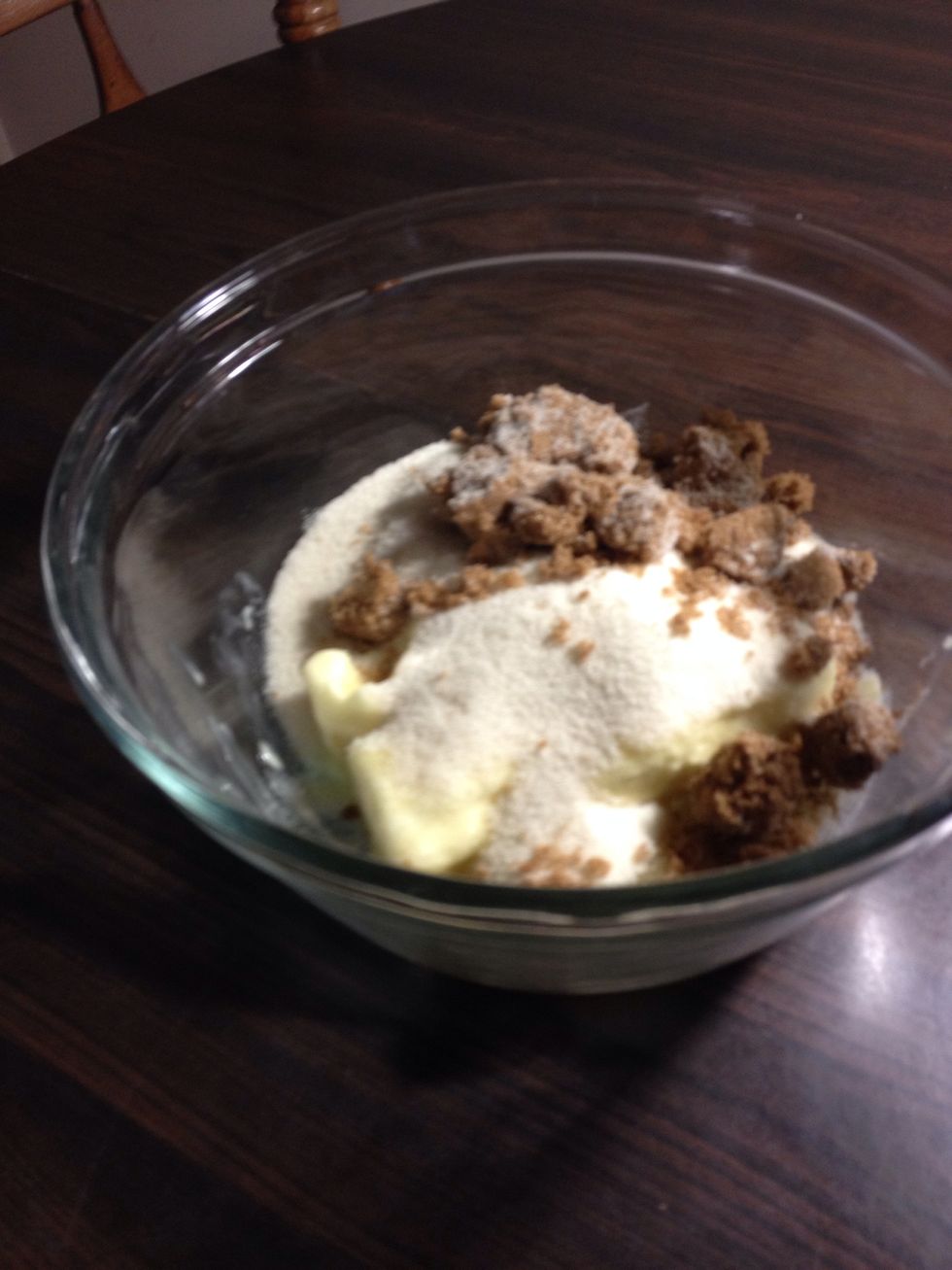 In another bowl combine the butter with both types of sugar.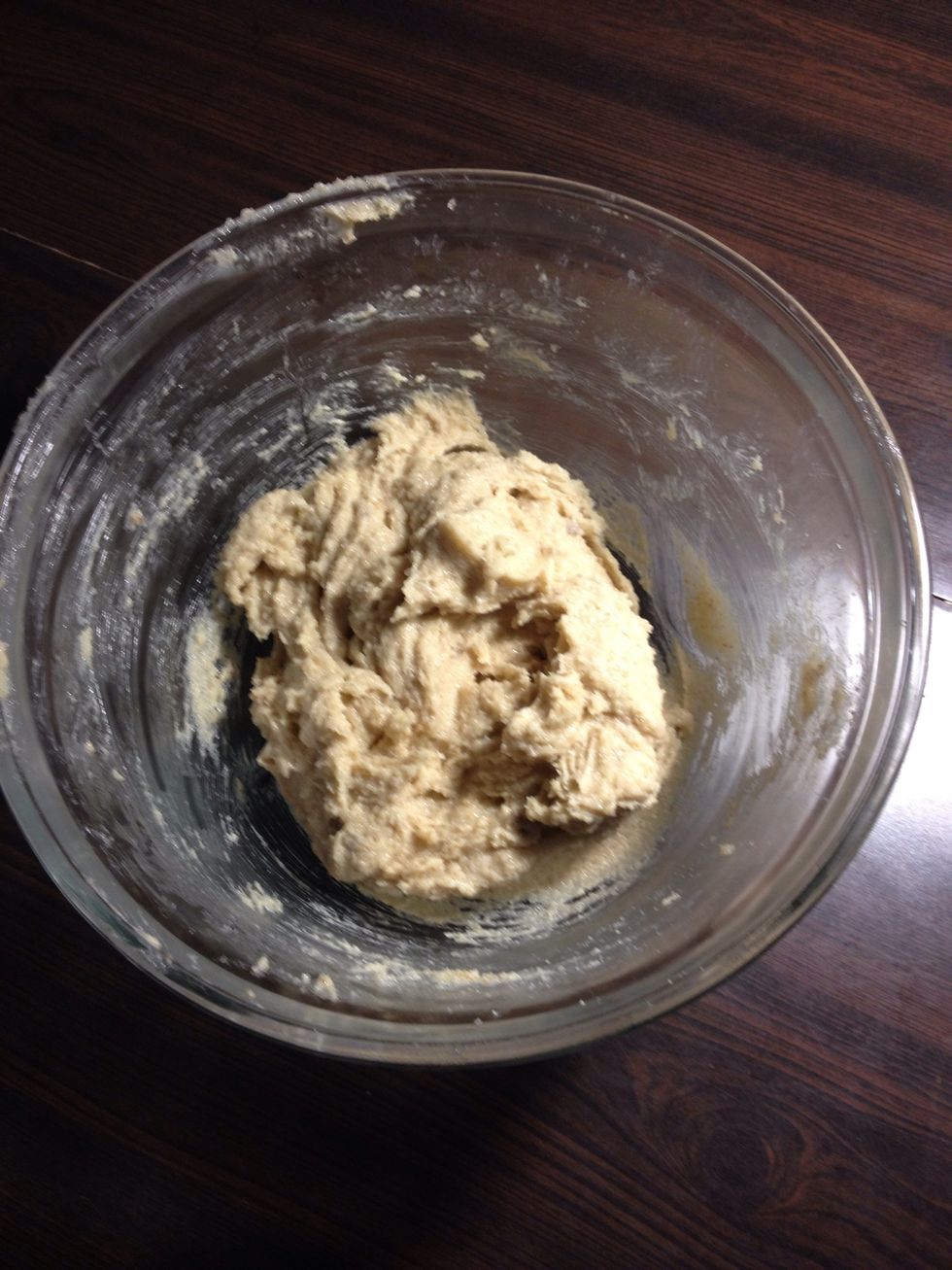 Mix butter and sugars together.
In a separate bowl combine the salt, vanilla and eggs.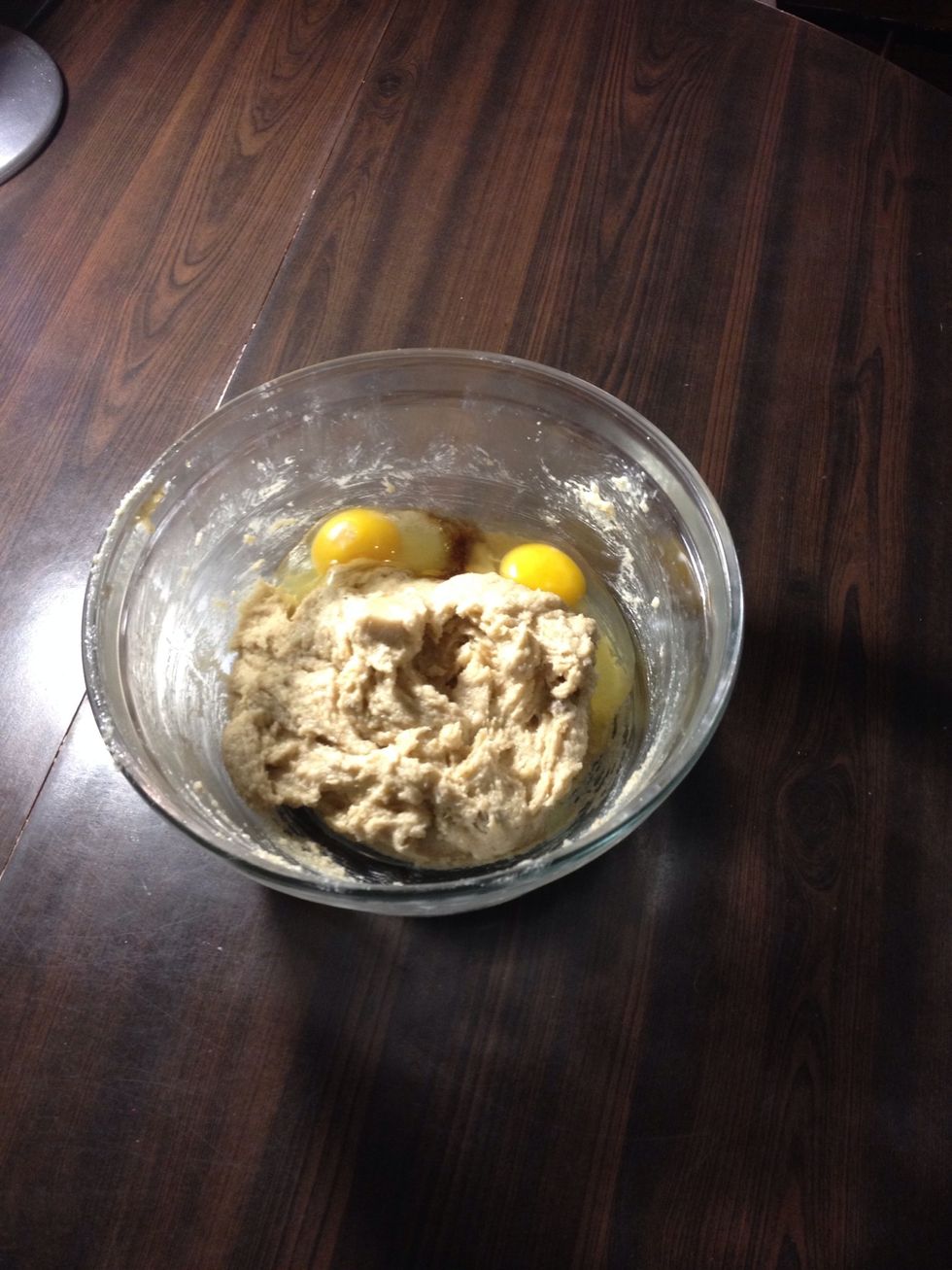 Add salt, vanilla and eggs to the sugar and butter mixture.
Stir together.
Add the flour and baking powder mixture.
Stir everything together.
Mix the chocolate chips into the cookie dough.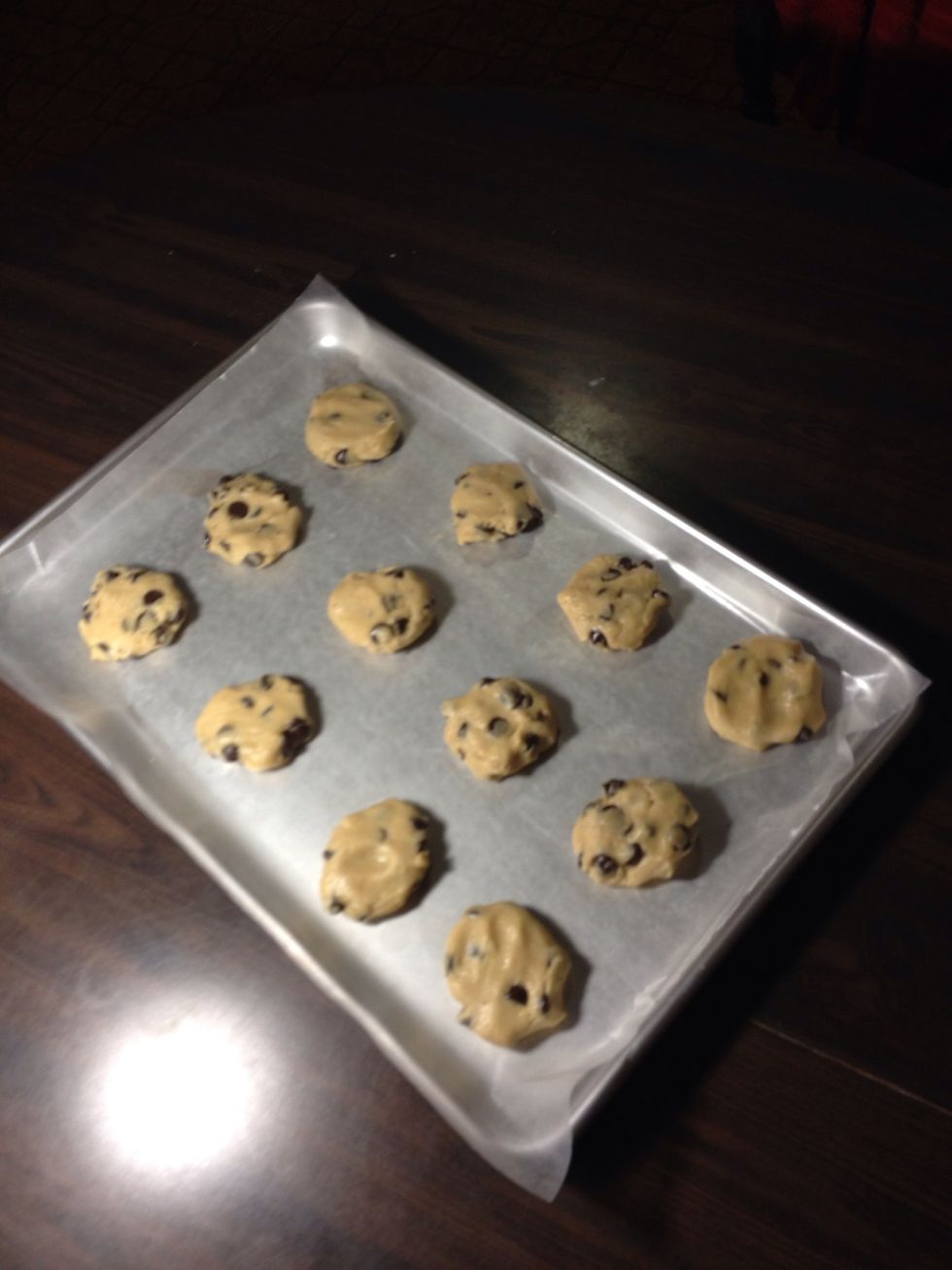 Shape cookie dough into round balls and place on wax paper on pan about an inch apart.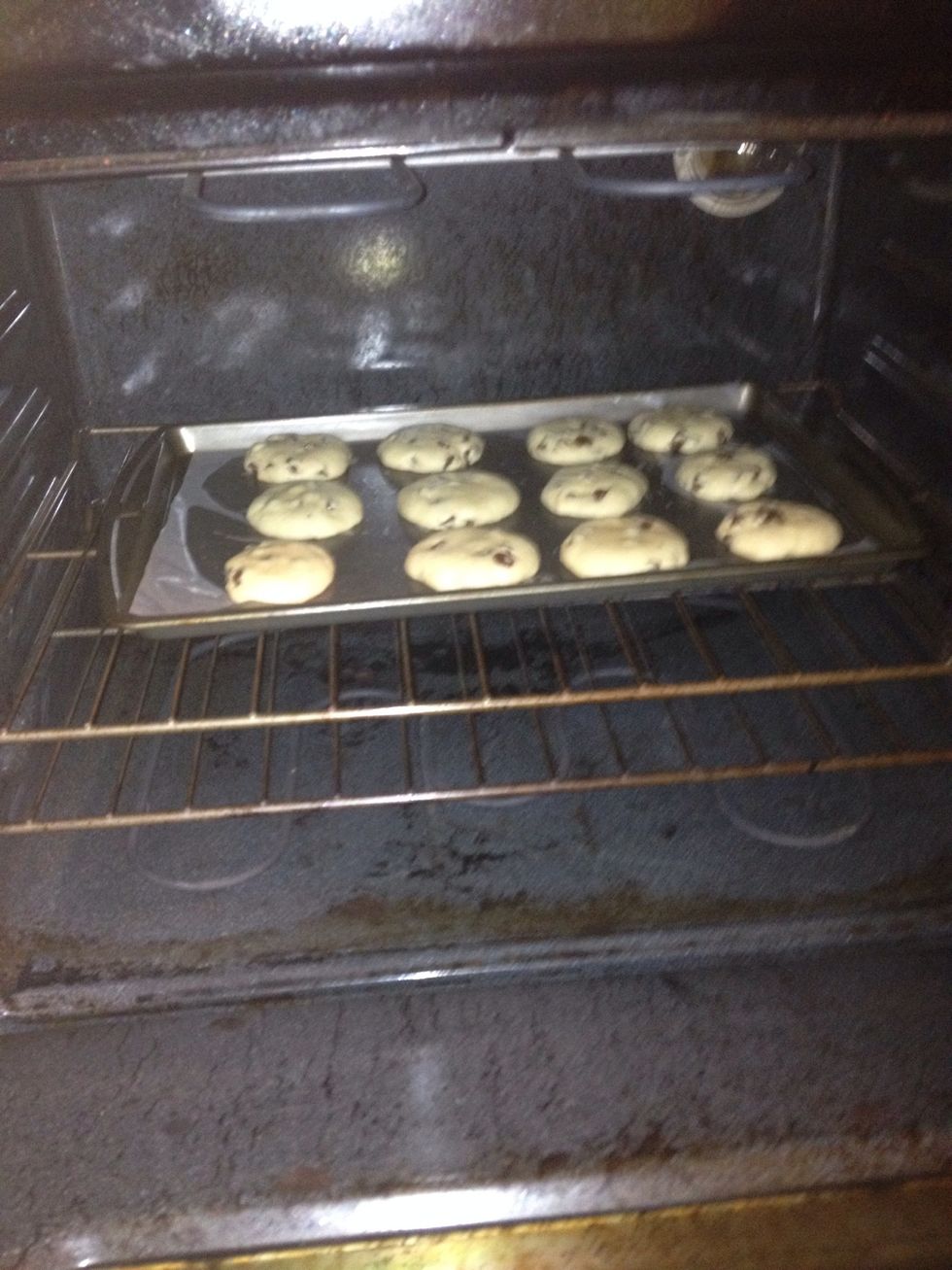 Place cookie pan in oven.
Take cookies out of the oven and let cool then enjoy!
1/4c All- purpose flour
1/2tsp Baking soda
1.0c Unsalted butter at room tenperature
1/2c Granulated sugar
1.0c Brown sugar
1.0tsp Salt
2.0tsp Pure vanilla extract
2.0 Eggs
2.0c Semisweet chocolate chips
Wax paper