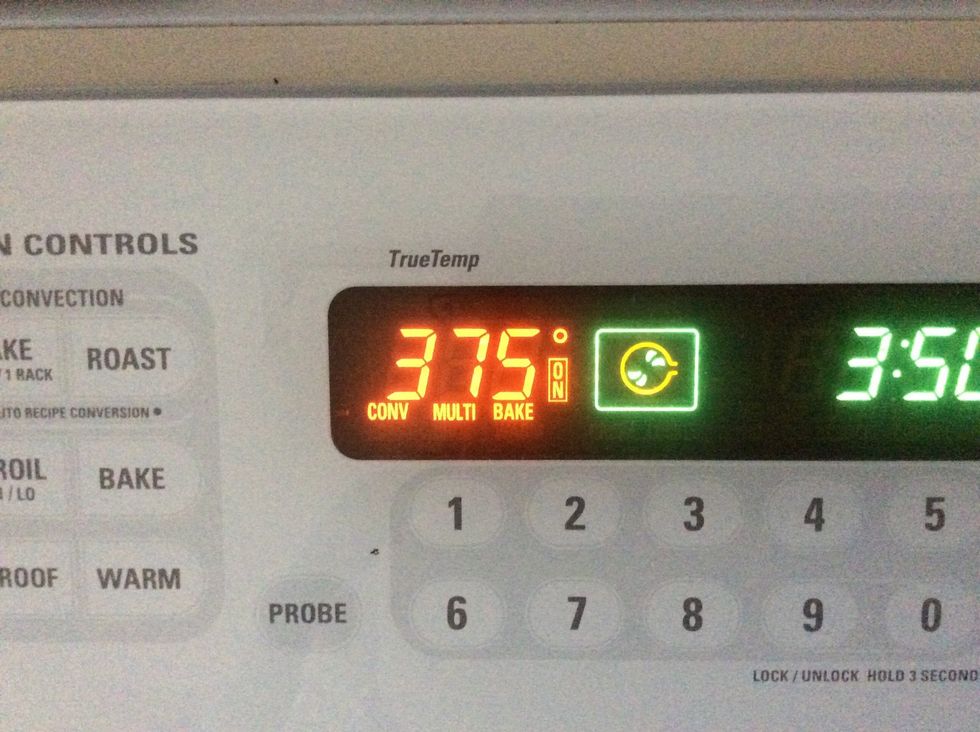 First set your oven to 375 degrees Fahrenheit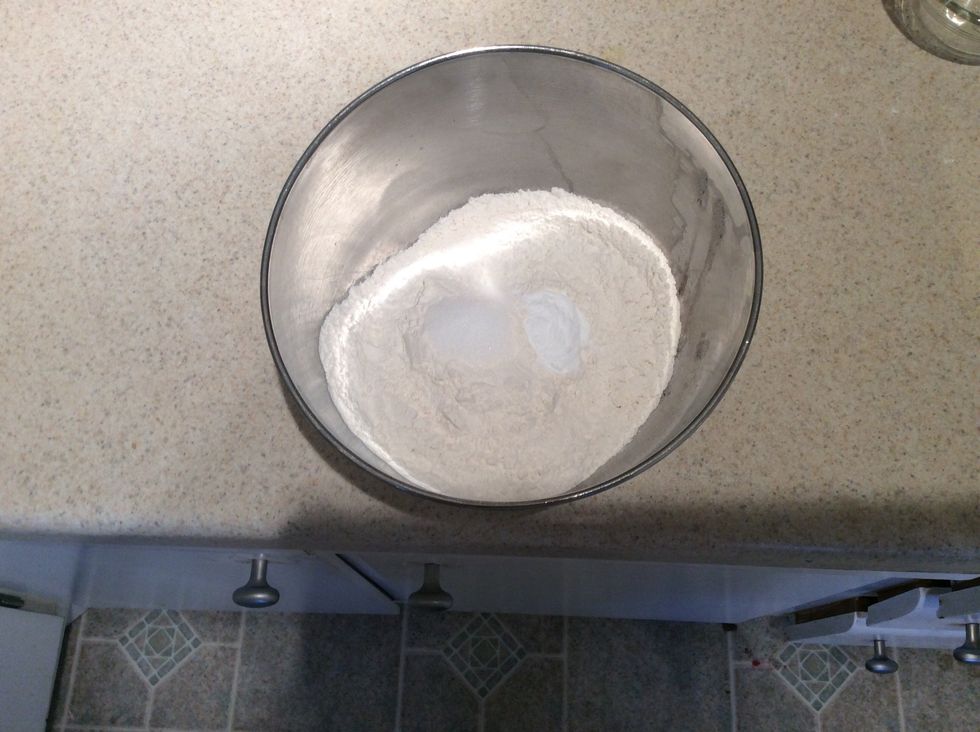 Then in a small bowl mix together 2 1/4 cups of flour , 1 teaspoon of baking soda , and 1 teaspoon of salt then set aside.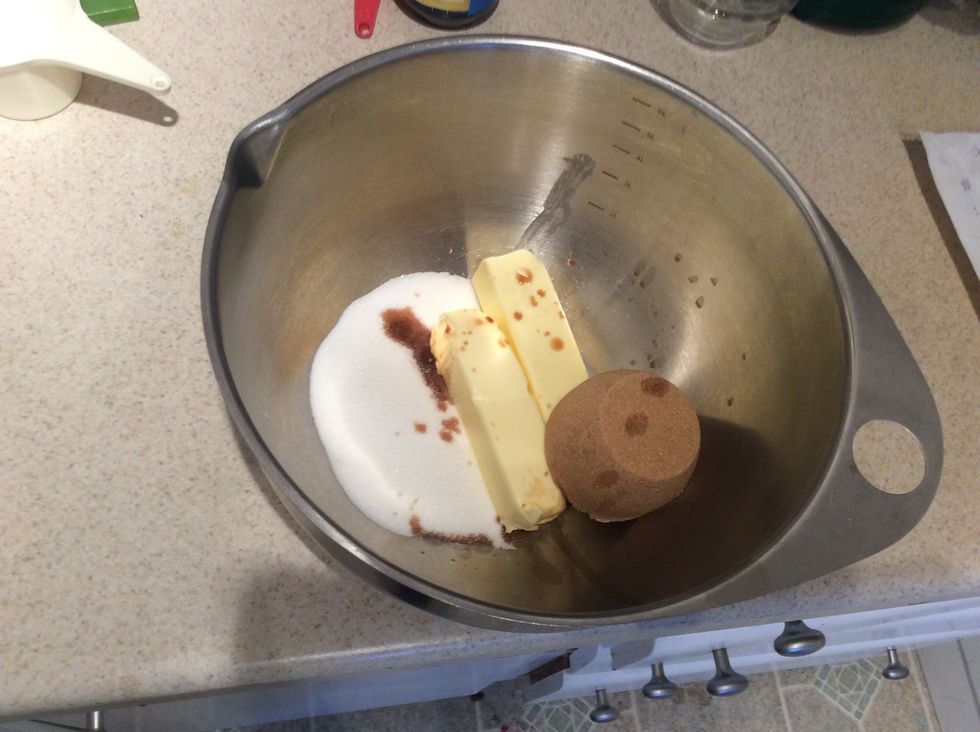 Next in a bigger bowl place 1 cup of butter softened, 3/4 cup of sugar, 3/4 of packed brown sugar, and 1 teaspoon of vanilla extract.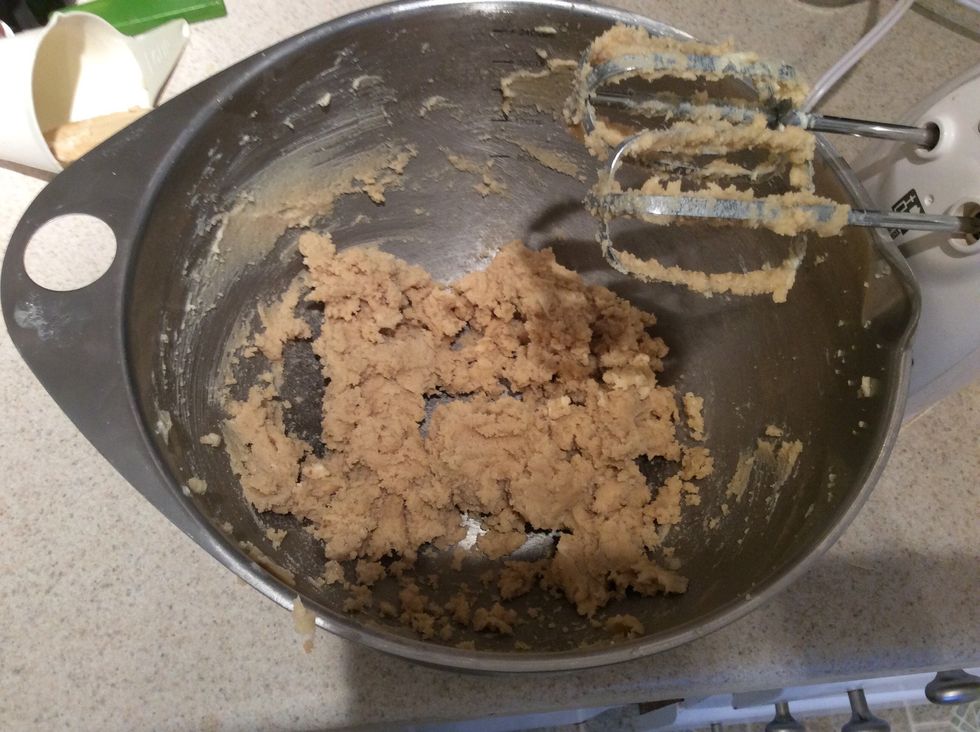 Then mix them together with a electric mixer.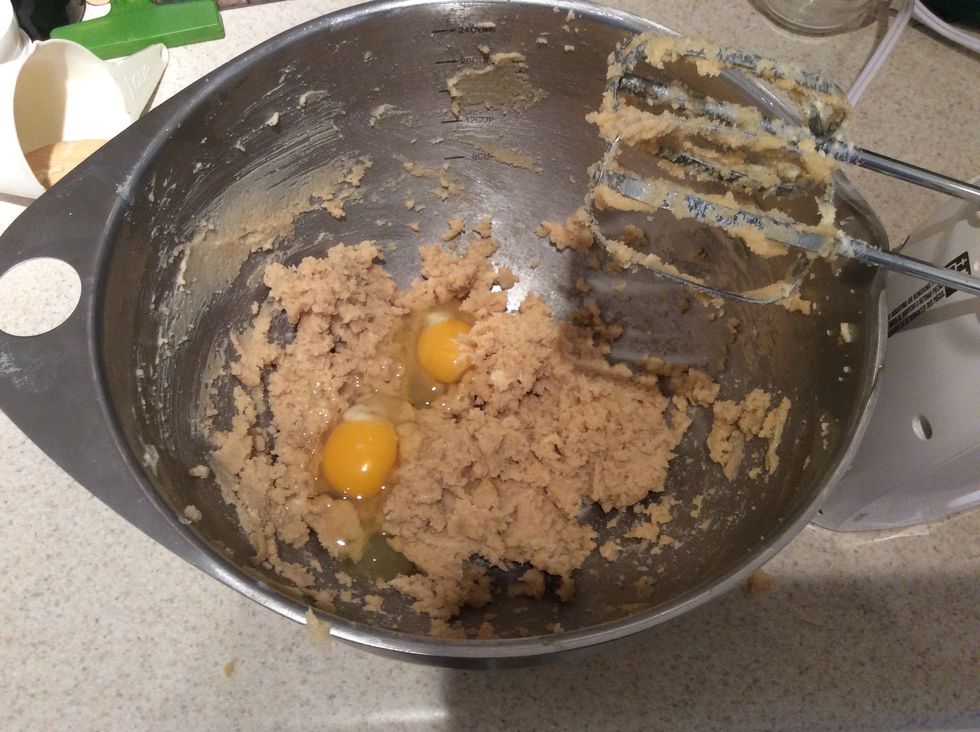 Then add 2 large eggs and mix again.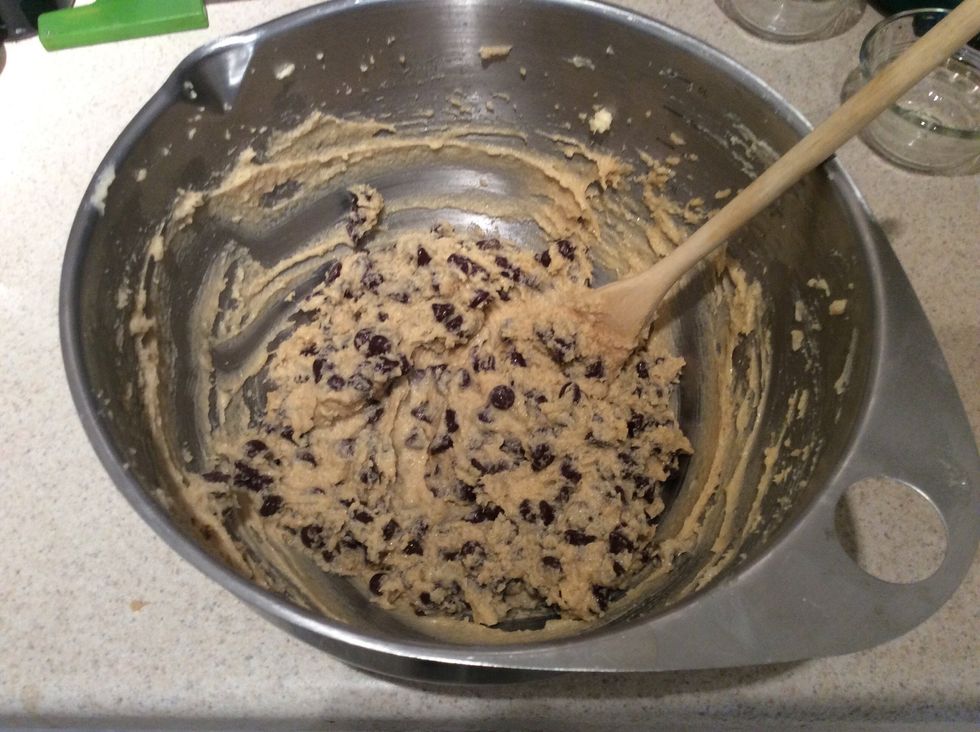 Then add the flour, baking soda and salt mixture to the rest. After that add in the chocolate chips and stir by hand. ( I forgot to add in the dry mixture before the chocolate chips )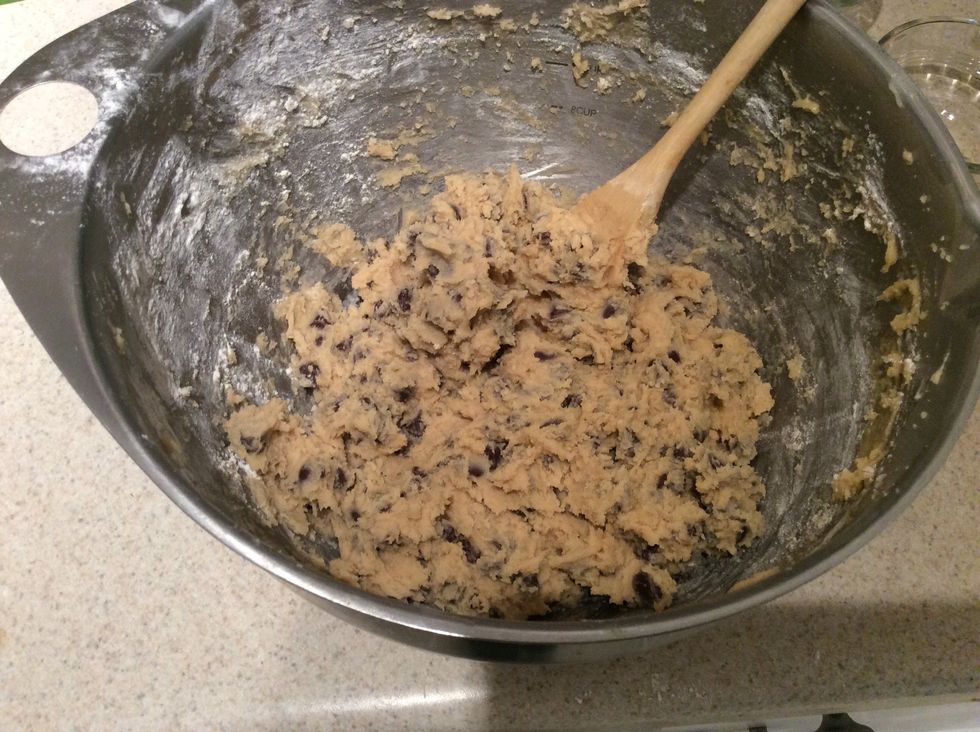 In the end you're batter should look something like this.
Then grease a 9 x 13 pan and evenly distribute the batter . Then put in the oven for 20 to 25 mins.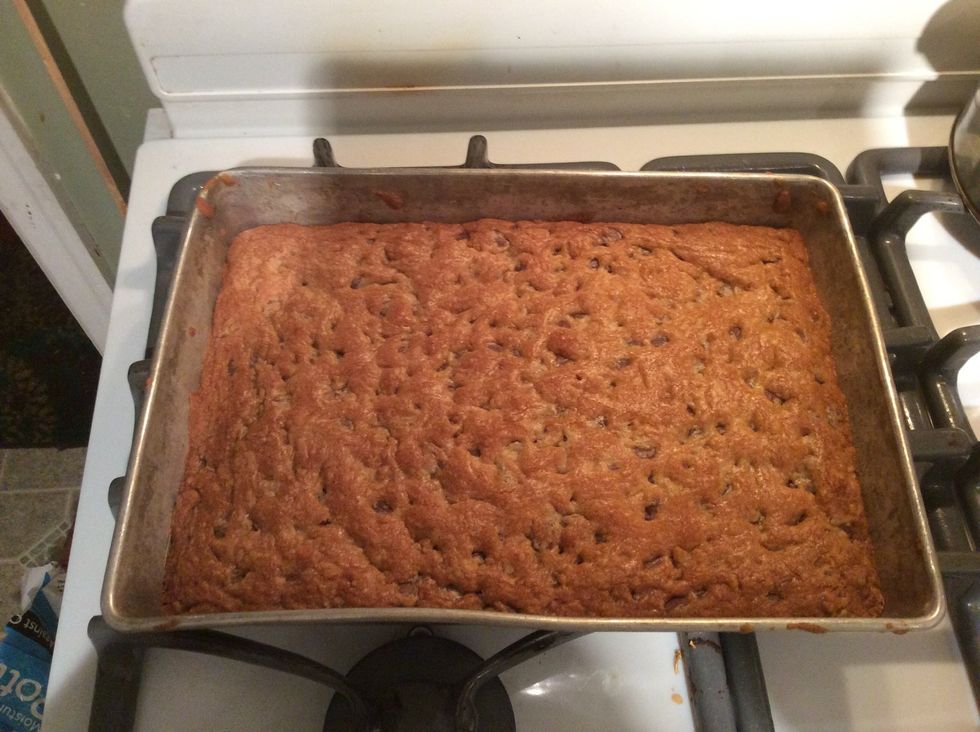 And voilà! There you have a delicious batch of chocolate chip cookie bars!
1/4c Of flour
1.0tsp Of baking soda
1.0tsp Of salt
1.0c Of softened butter
3/4c Of packed brown sugar
1.0tsp Of vanilla extract
2.0 Large eggs
2.0c Of Chocolate chip