Bake Chocolate Cake With Buttercream
2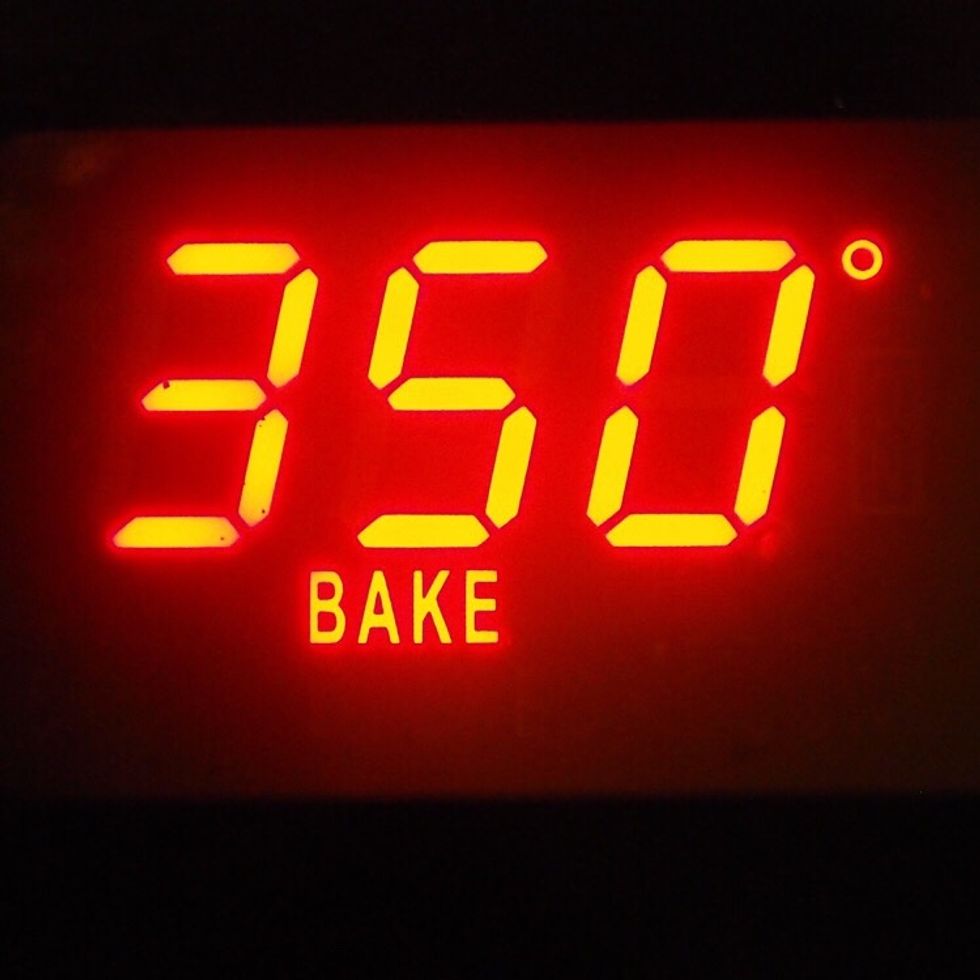 The very first thing you'll want to do is preheat your oven to 350 degrees Fahrenheit(176degrees Celsius).
Begin making your batter by neatly measuring out your dry ingredients.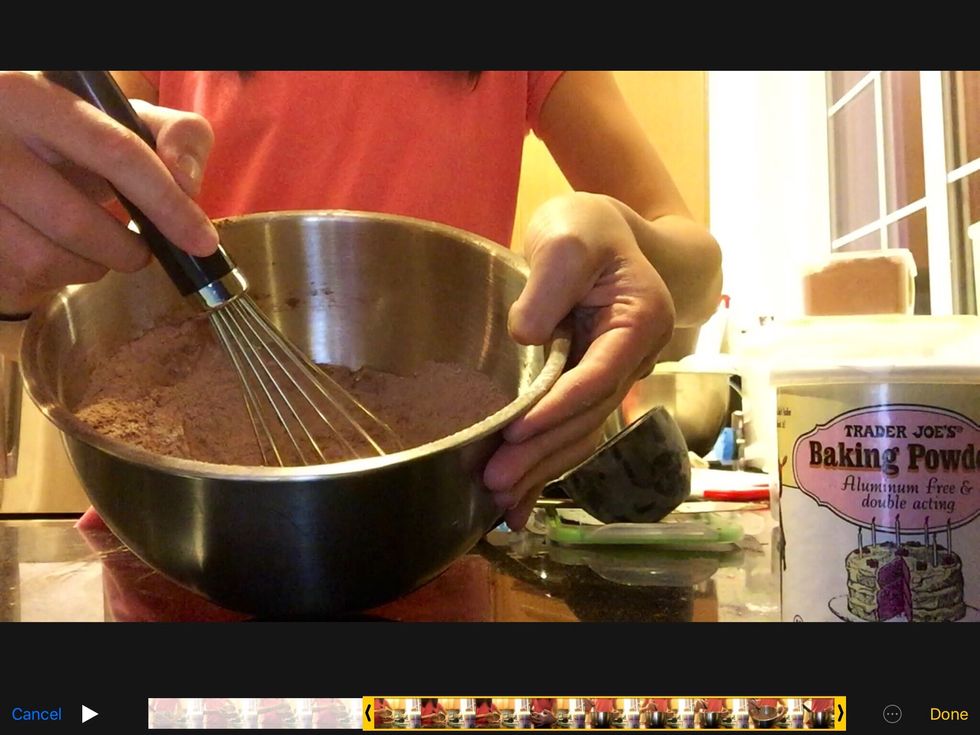 Carefully sift your measured dry ingredients(not sugar) into a medium-large bowl and mix to combine.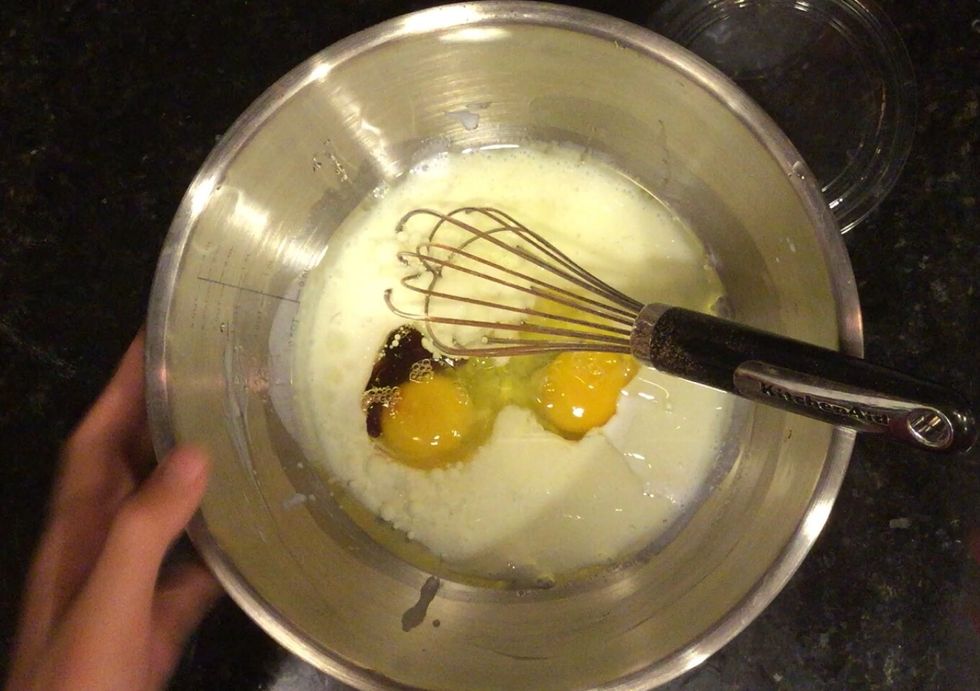 After sifting, use a whisk to combine all your wet ingredients, excluding the coffee(and sugar is considered a wet ingredient because it dissolves).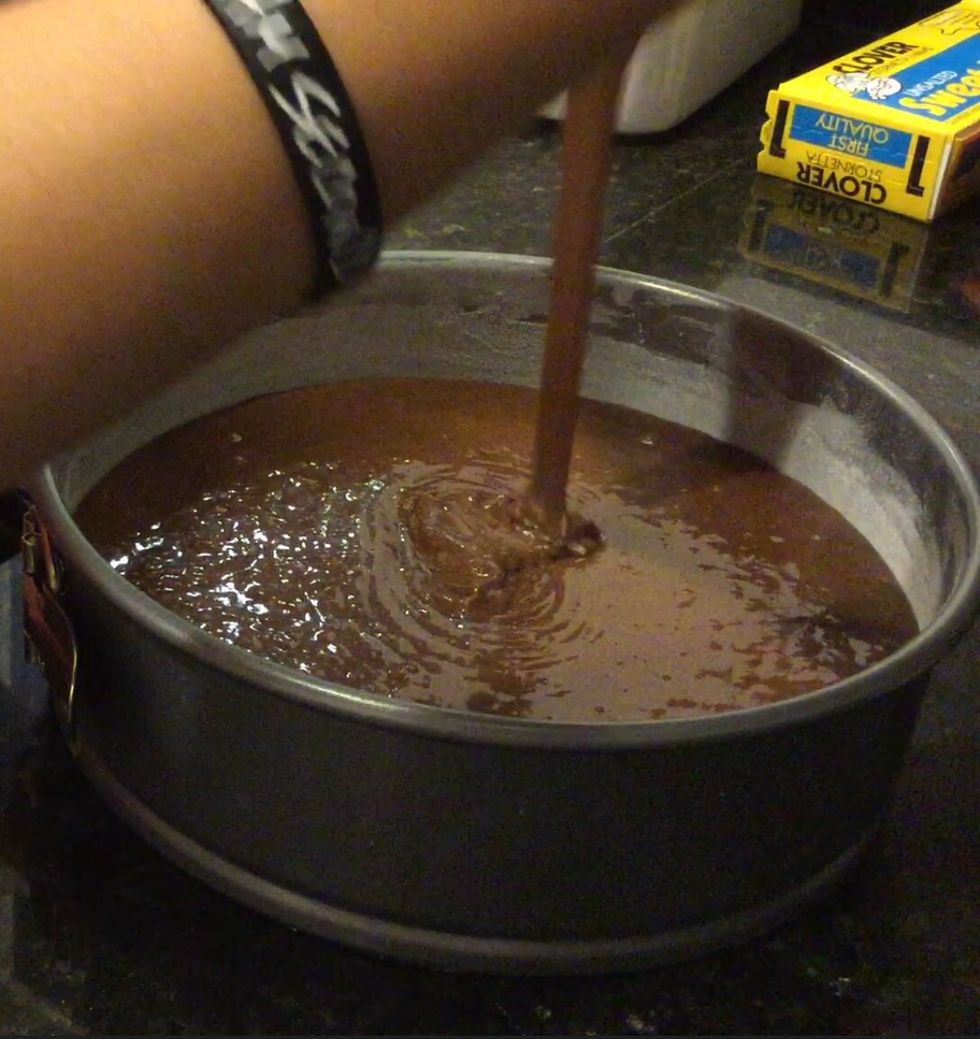 Now, pour your batter into the pan and set it in the oven at 350 degrees Fahrenheit. Then, bake it for 35 - 40 minutes, depending on your oven.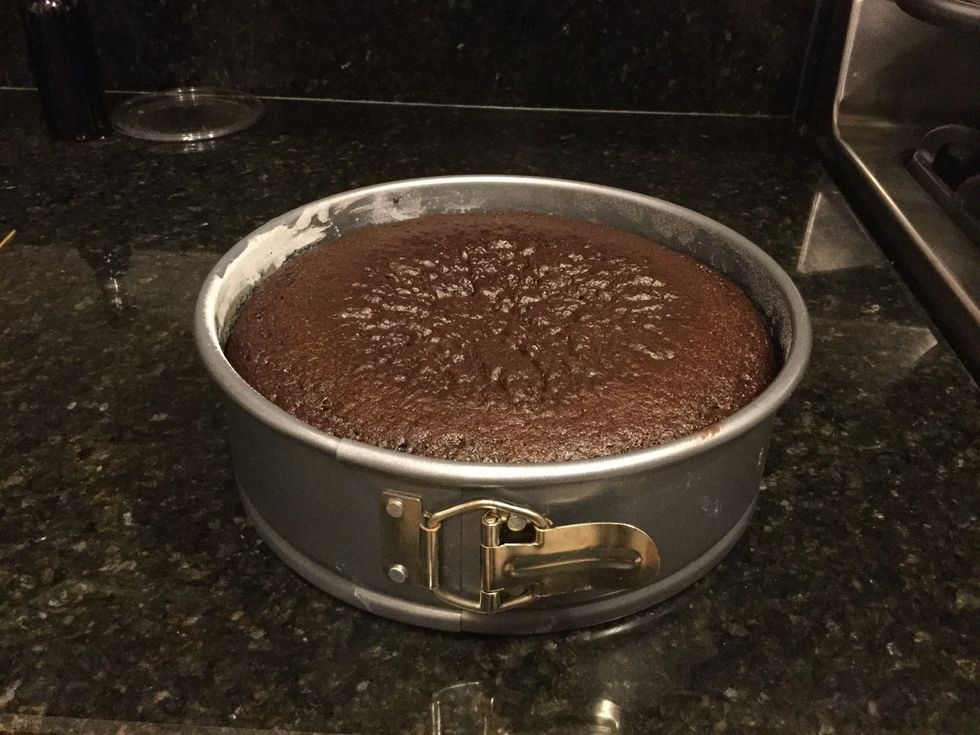 After baking, remove your cake with caution, test for doneness, and let it cool for 30 minutes in the pan.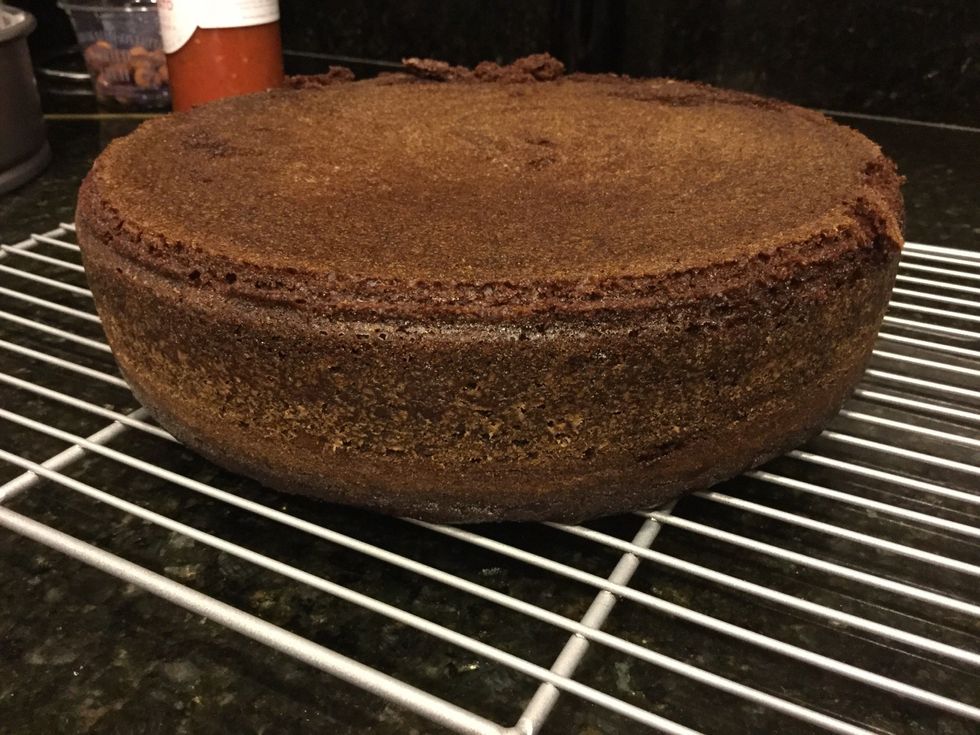 Remove your cake from the springform pan and transfer it to a sprayed cooling rack. If you do not have one, put your cake on an inverted paper plate punctured with holes. Let cool completely.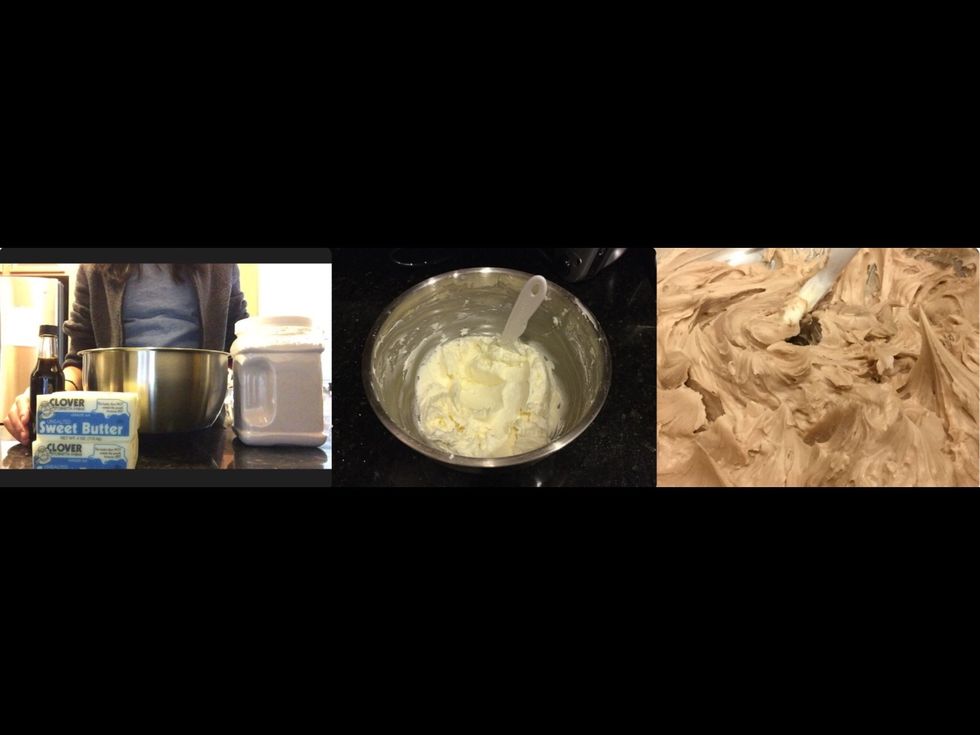 While your cake is busy cooling, it's a great time to whip up your buttercream frosting using a hand mixer until its creamy and smooth. Cream the butter first, then add the rest.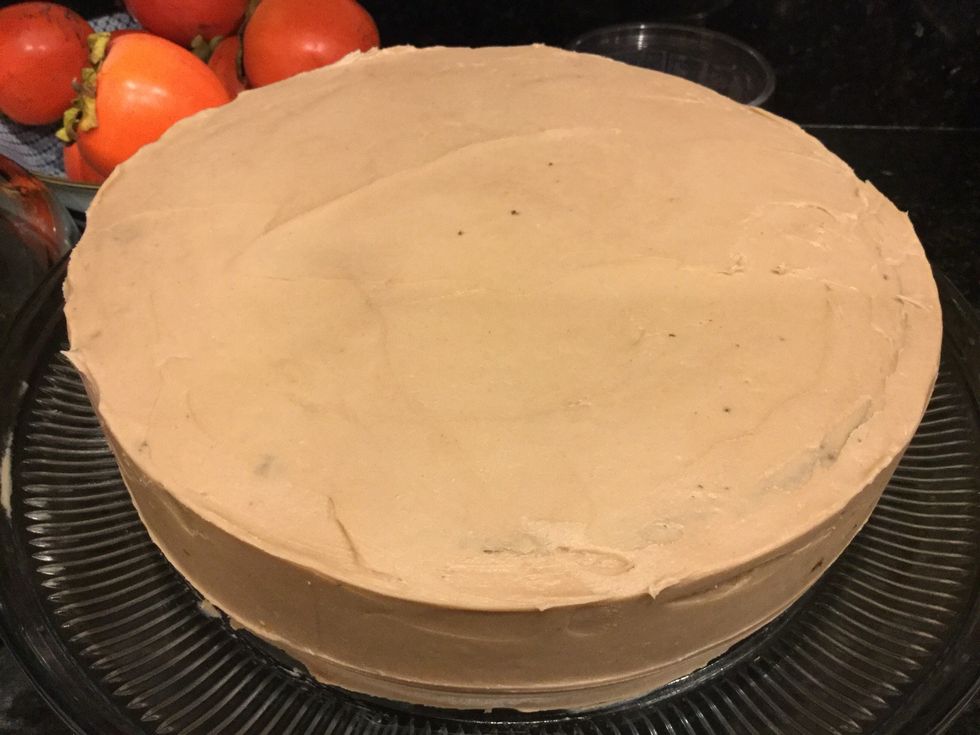 Chill for 1-2 hours or, better yet, overnight.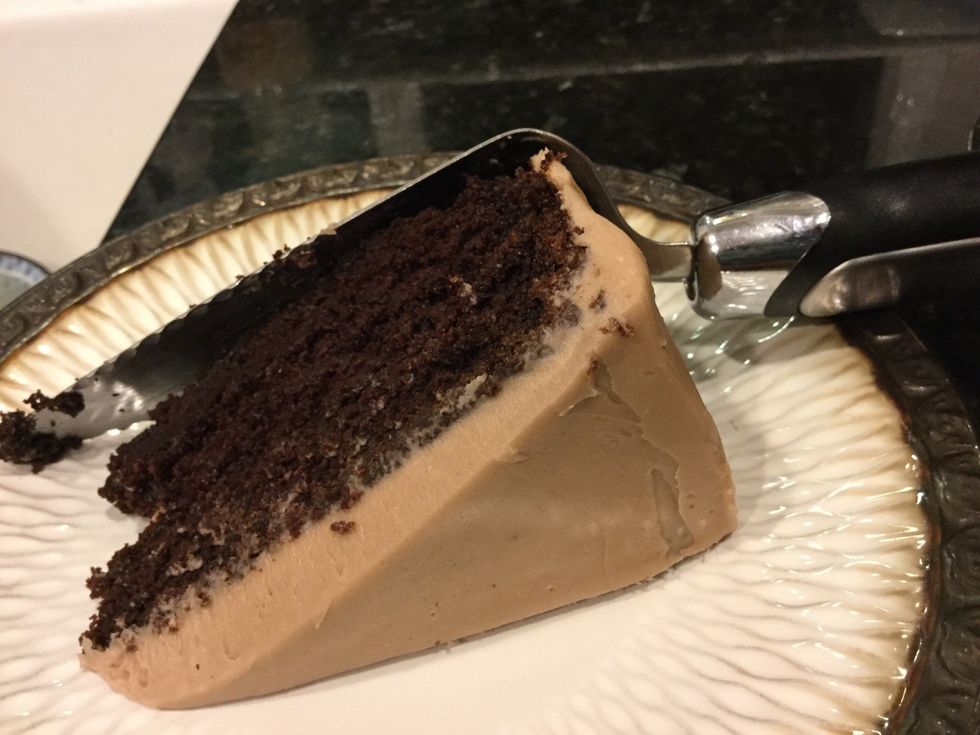 EAT! 😛
Cake:
1 3/4 Cups of Flour
2 Cups of Sugar
3/4 Cups of Cocoa Powder
2 Teaspoons of Baking Soda
1 Teaspoon of Baking Powder
1 Cup of Buttermilk
1/2 Cup of Vegetable Oil
2 Eggs at Room Temperature
1 Teaspoon of Vanilla Extract
1 Cup of Lukewarm Coffee
Buttercream:
2 Cups(4 Sticks) of Sweetened Unsalted Butter
3 Cups of Powdered Sugar
1 Teaspoon of Vanilla Extract
3 Tablespoons of Cocoa Powder