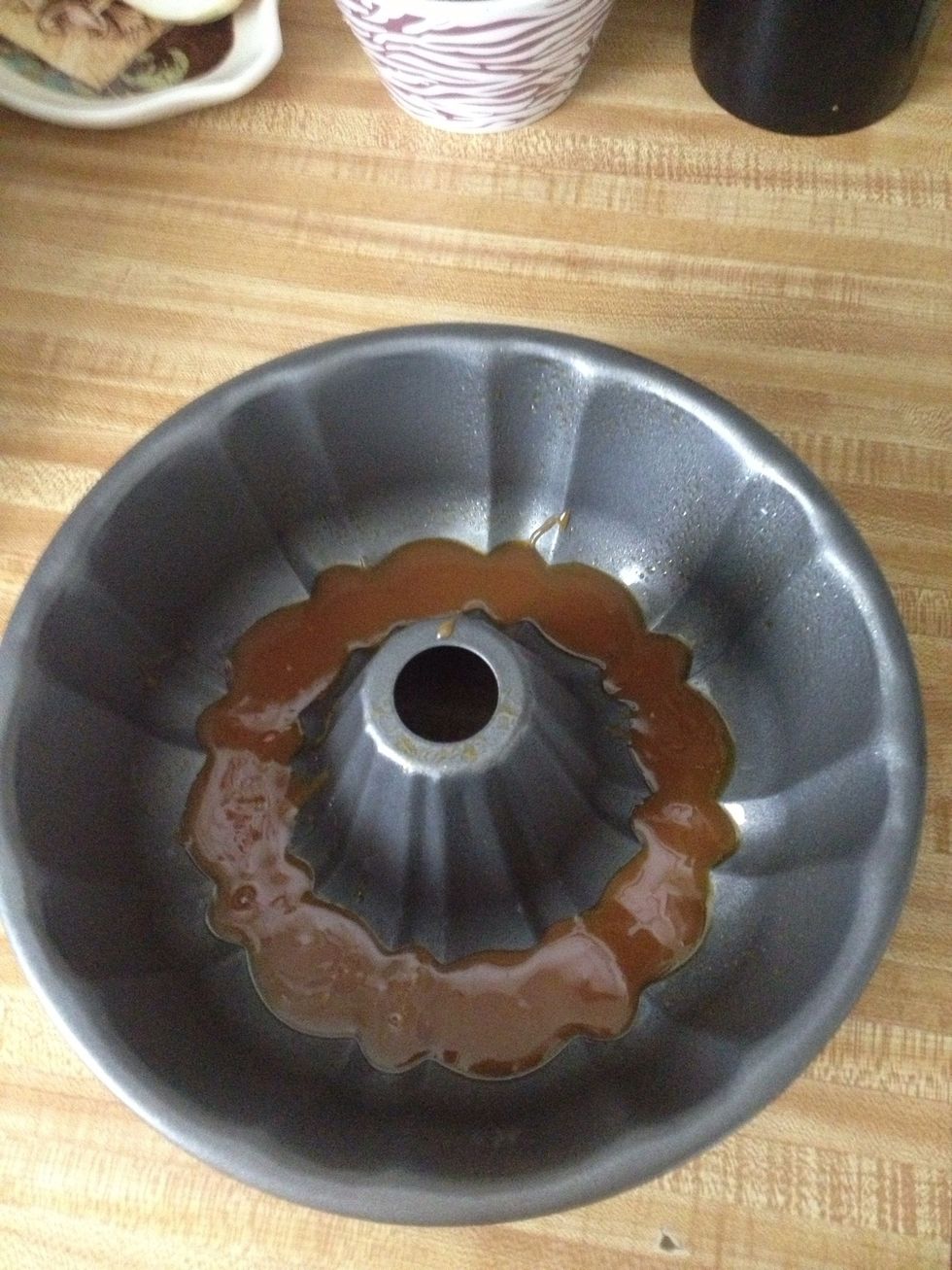 Heat oven to 350 degrees. Pour 1/4 c of the caramel topping in to the buttered pan.
Mix cake batter a long with the rest of the ingredients. Pour in to pan.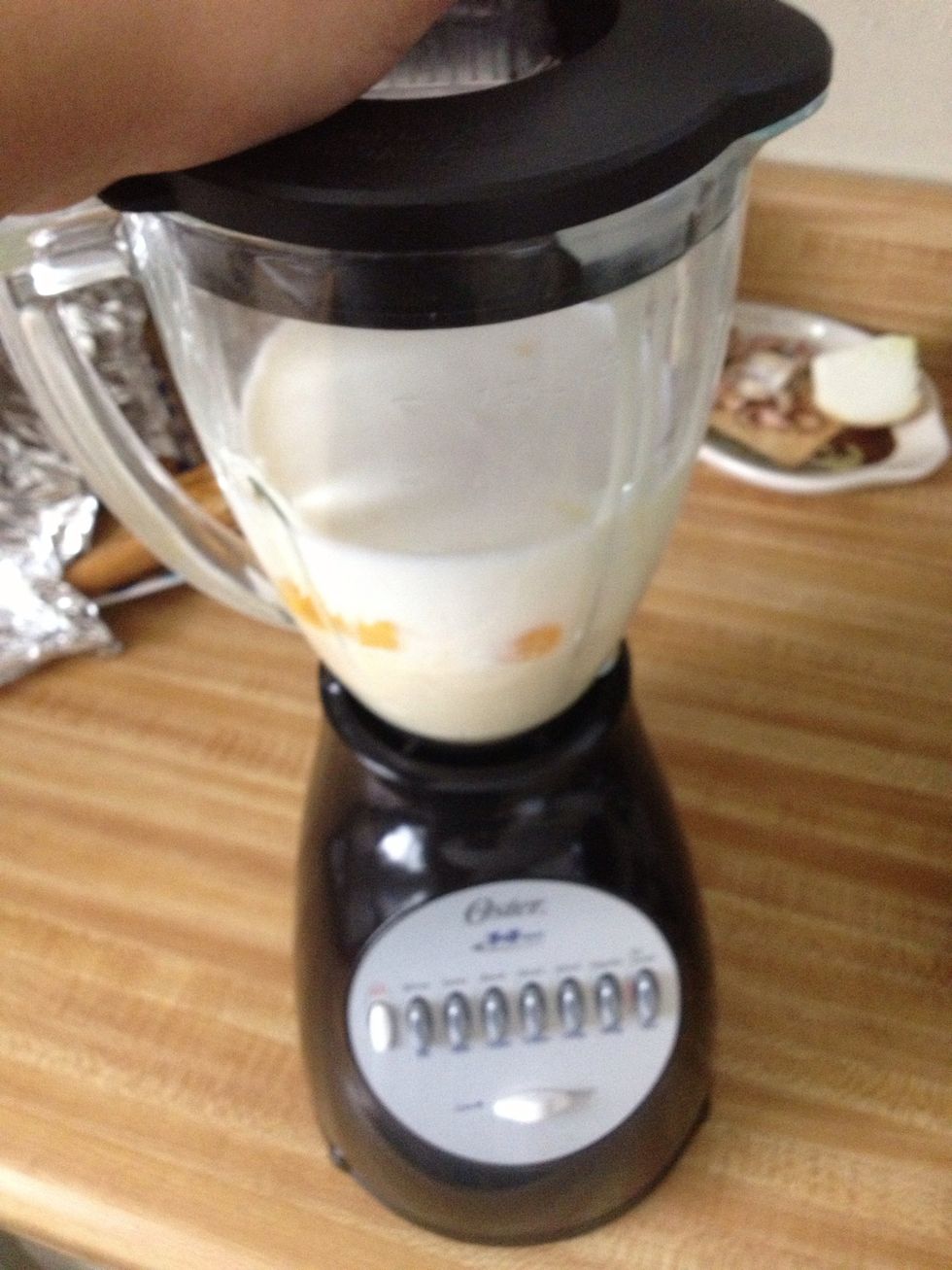 Add the flan ingredients in the the blender and blend for a couple of secs.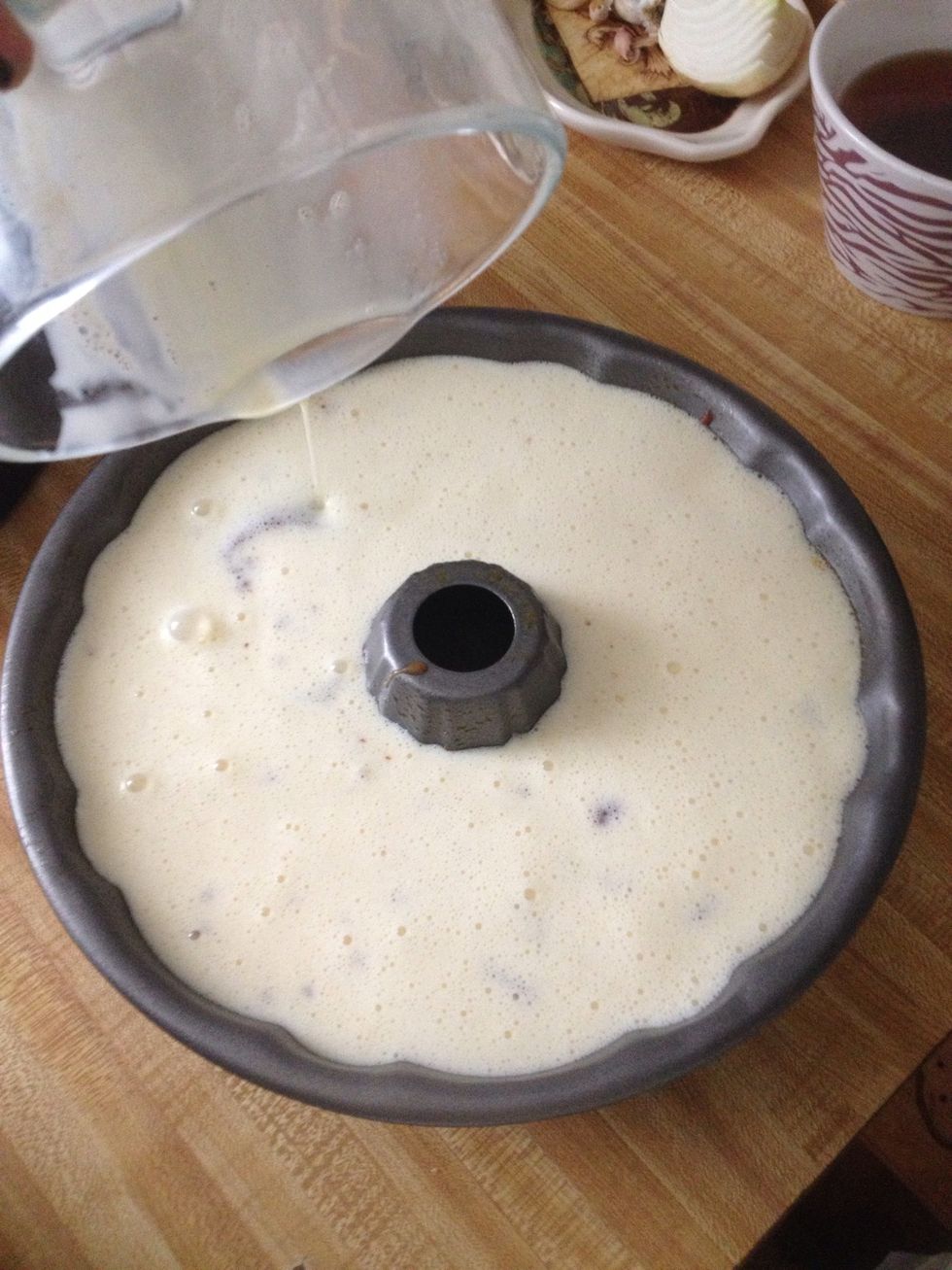 Pour the flan mixture on top of the cake. The flan will mess with the cake mixture but as it bakes the flan goes to the bottom with the caramel.
Place cake in a shallow 9x13 cake pan in about 1" of water. And cover cake pan only with aluminum foil.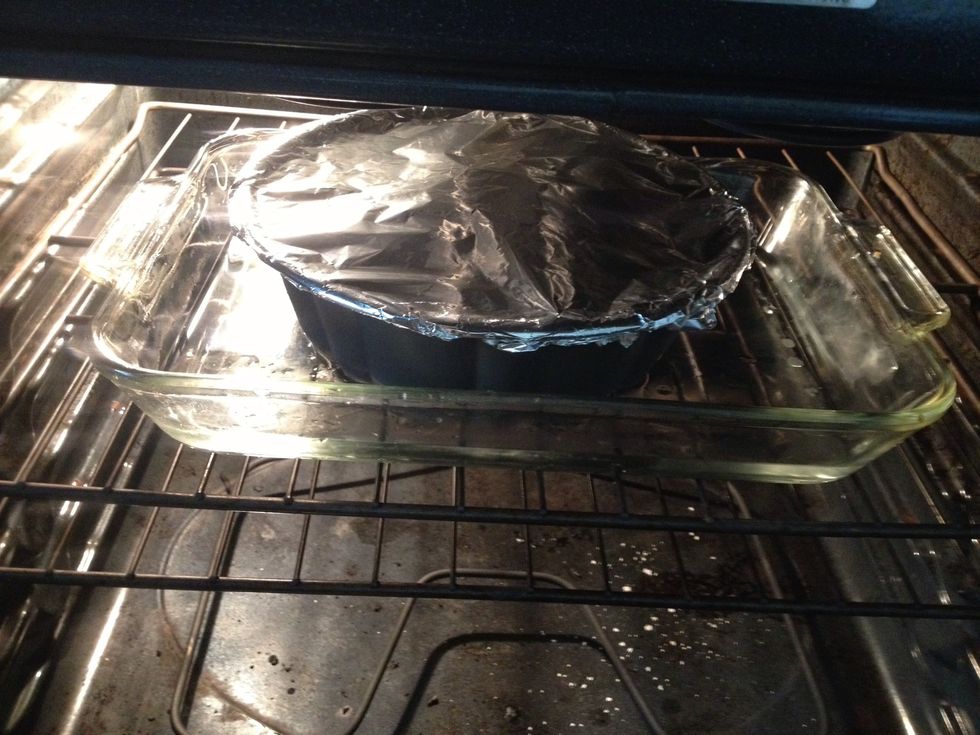 Place in the oven for 1 hour without opening the oven or touching the cake.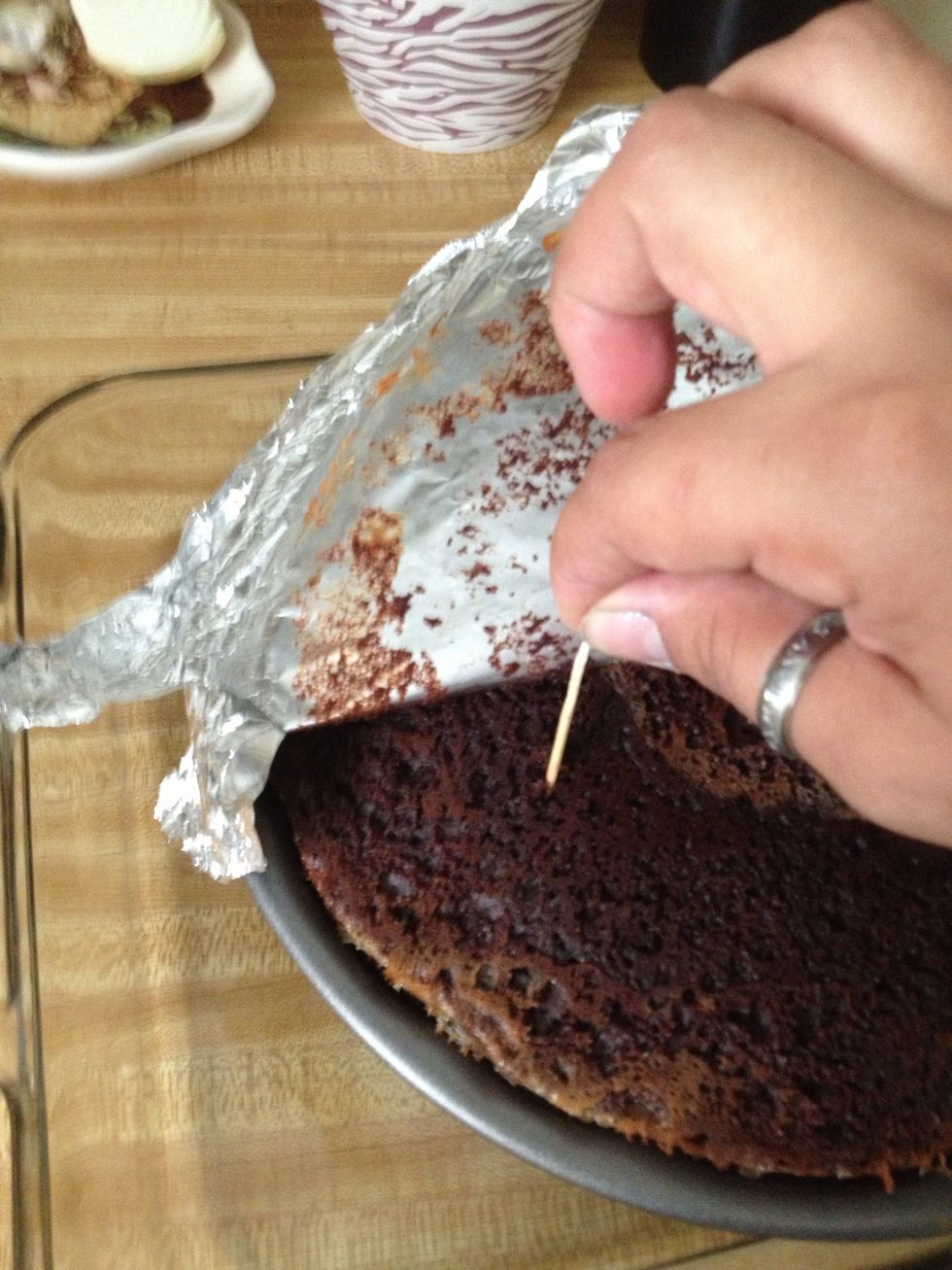 Make sure cake is done.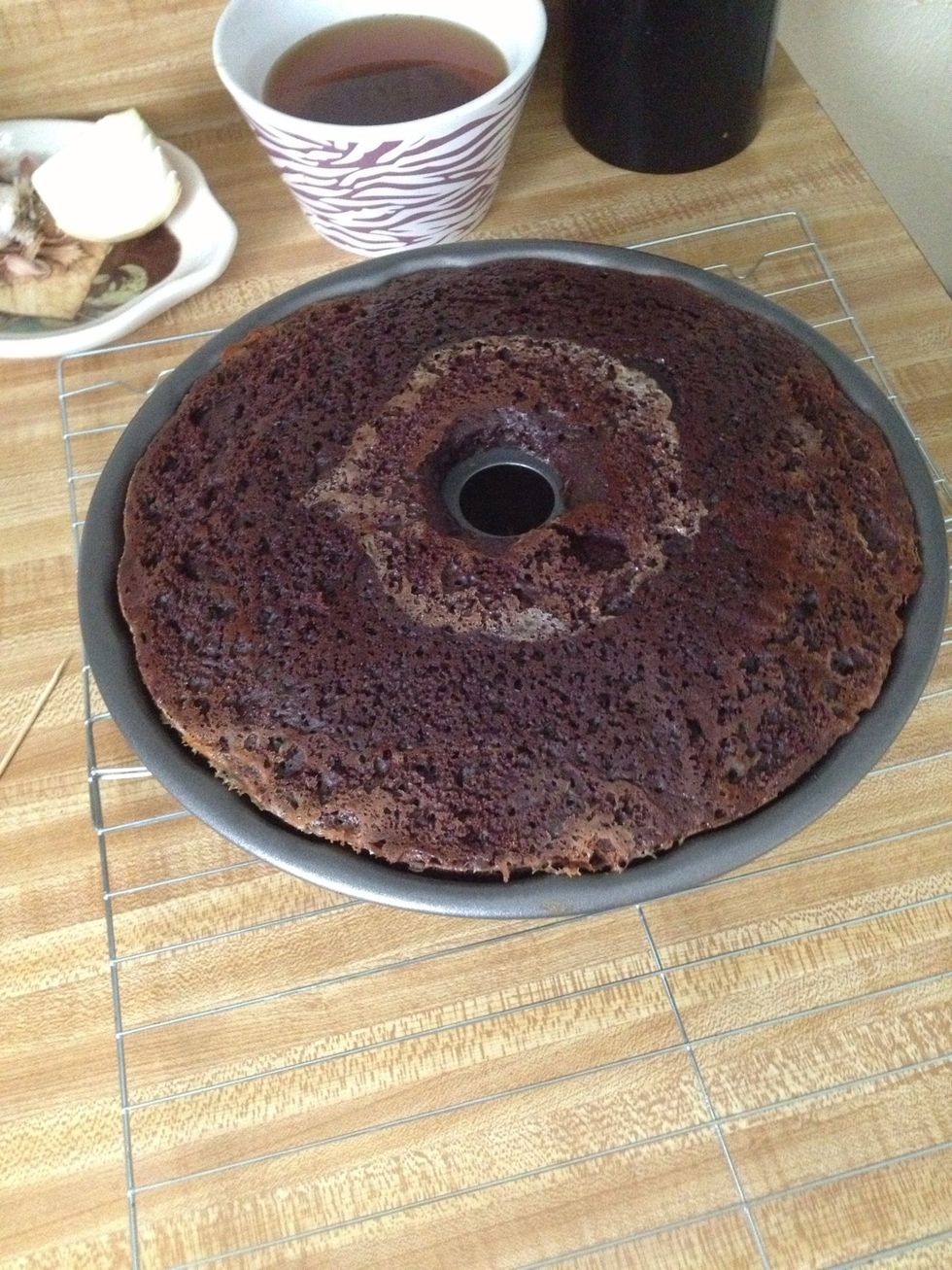 Uncover cake, take the aluminum foil completely off and allow cake to cool for an hour on a cooling rack without moving.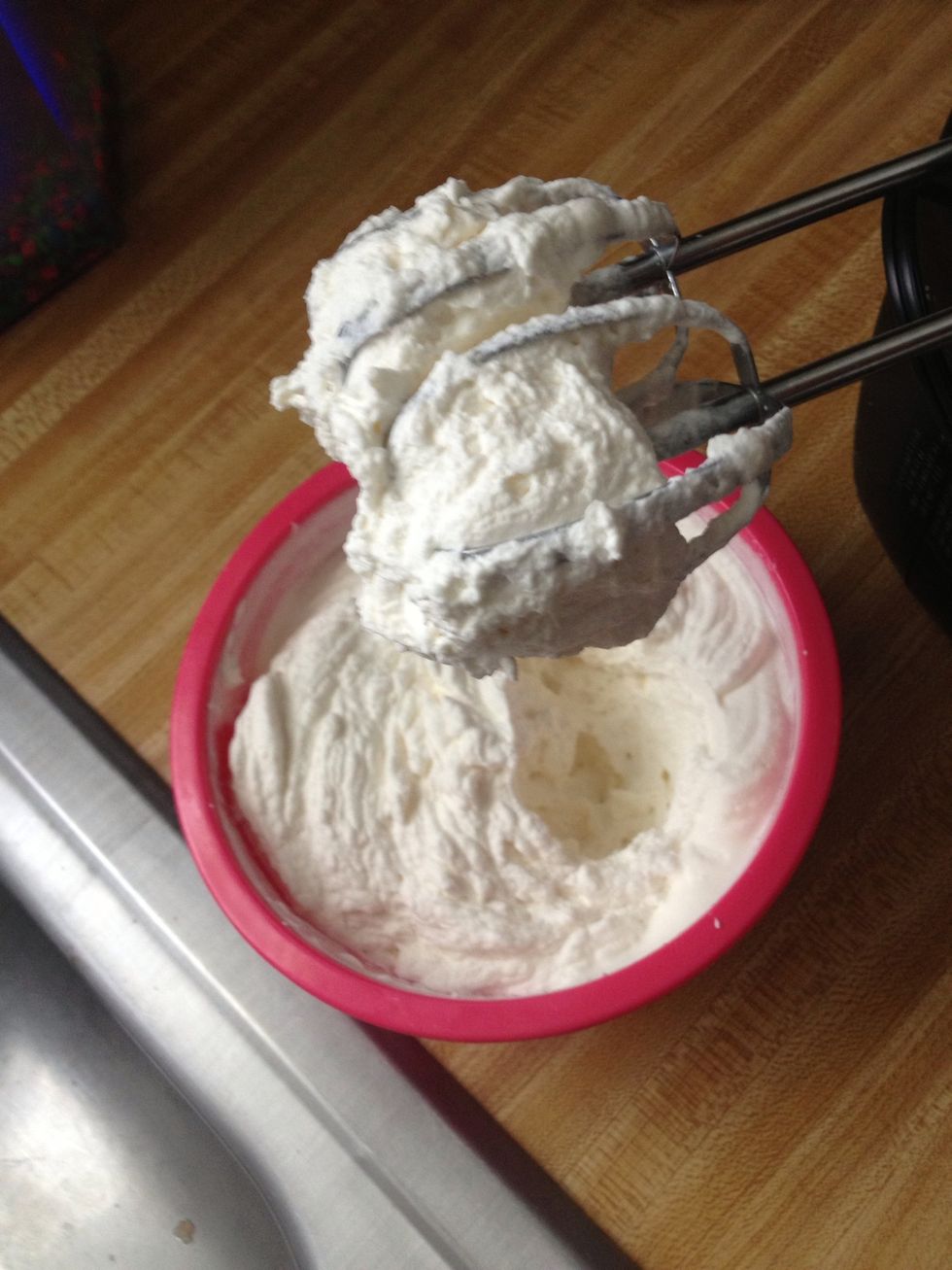 (See recipe for whipped cream) You can spoon out of the bowl or put in a piping bag to make a design.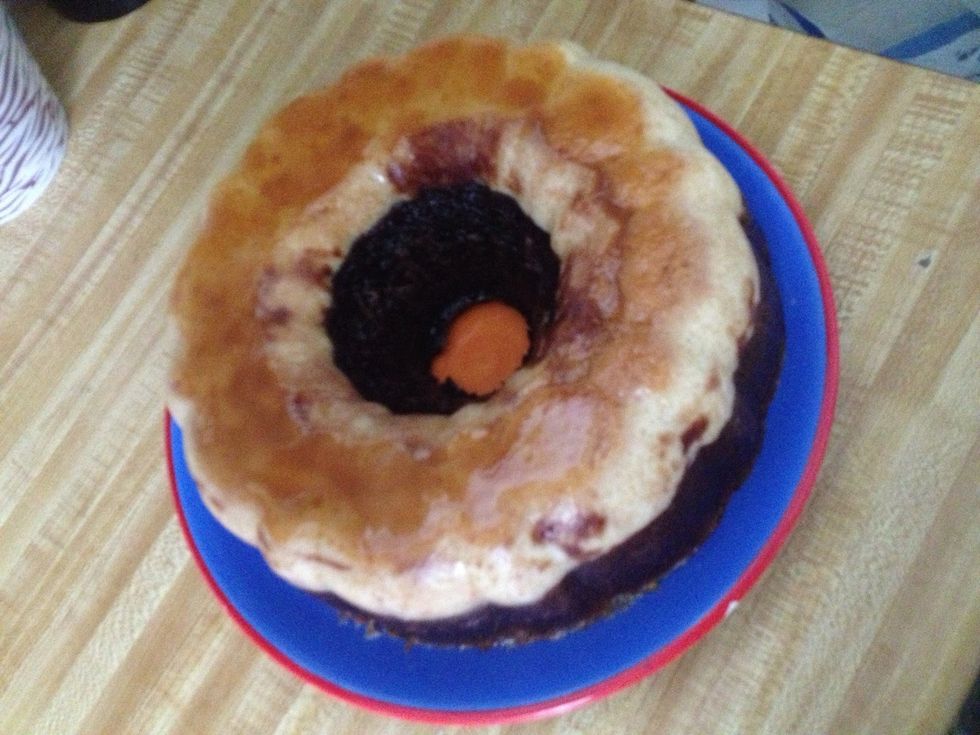 Place plate on the cake and flip upside down. Take the pan off and there it is.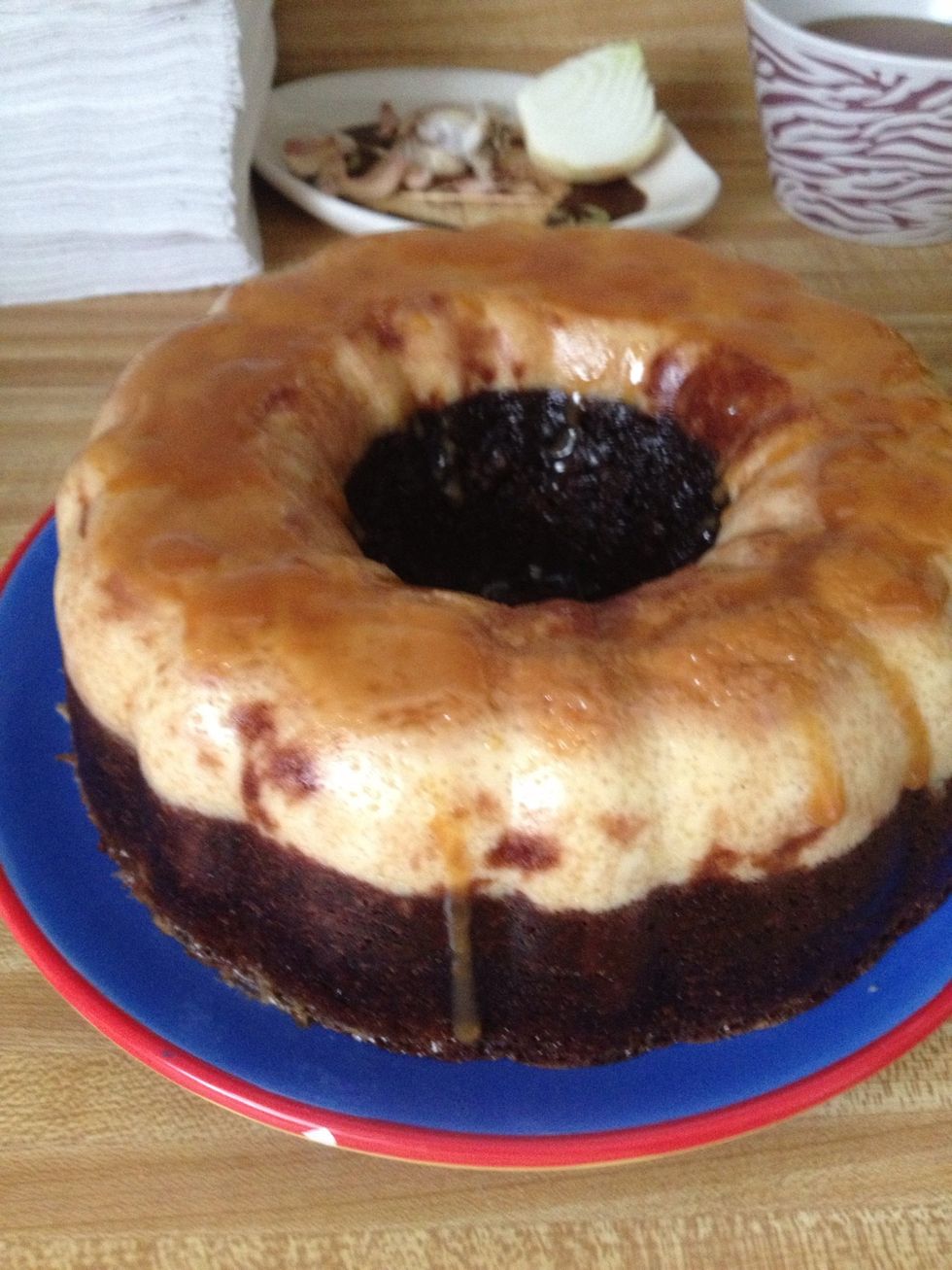 Heated the rest of the caramel topping and drizzled on cake. All ready to cut into and eat.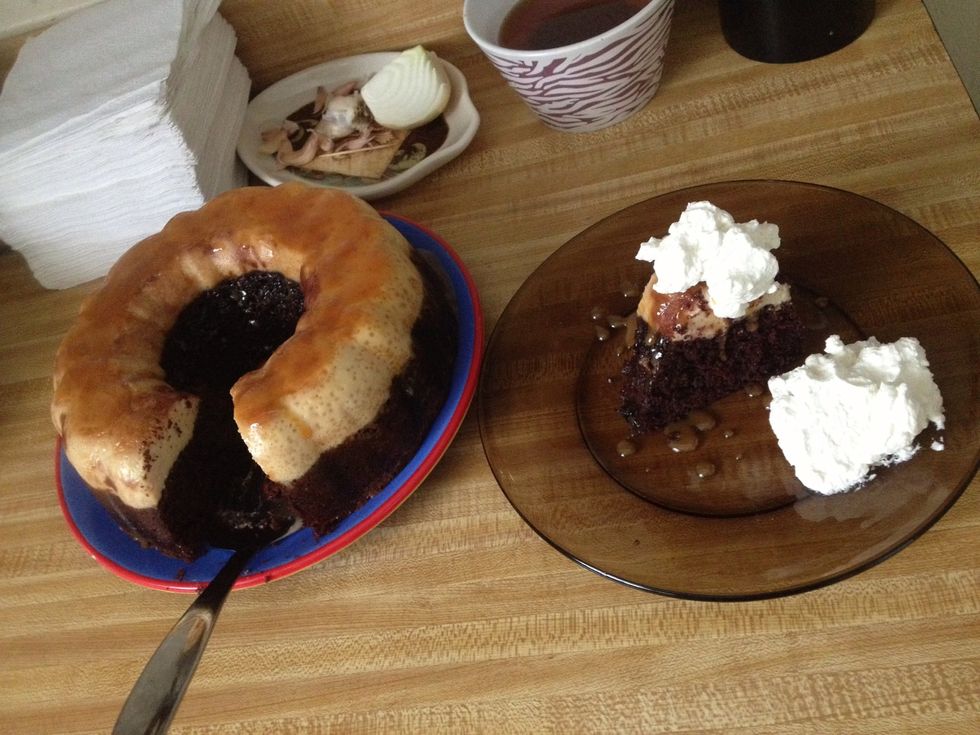 Family loves it! My two best things at the moment. A moist chocolate cake and flan in one.
Add some caramel drizzle while warm and the homemade whipped cream. Enjoy! 🎂🎉
For the cake:
12.25oz Jar of caramel topping
1.0 Betty Crocker's Super moist triple chocolate cake
1.0c Water
1/2c Vegetable oil
3.0 Eggs
Flan:
14.0oz Sweetened condensed milk (NOT Evaporated)
1.0c Milk
4.0 Eggs
Julia ? Camacho☕
Love to cook ~ I will try just about anything! I love to show and share all of my recipes that I know and learn. Enjoy! Send request, too!!