For dough take flour 2 cup and add yeast and salt , knead the batter with warm water, and set aside so that it doubles in size. I've done it earlier so that's why I'm starting from the assembling it.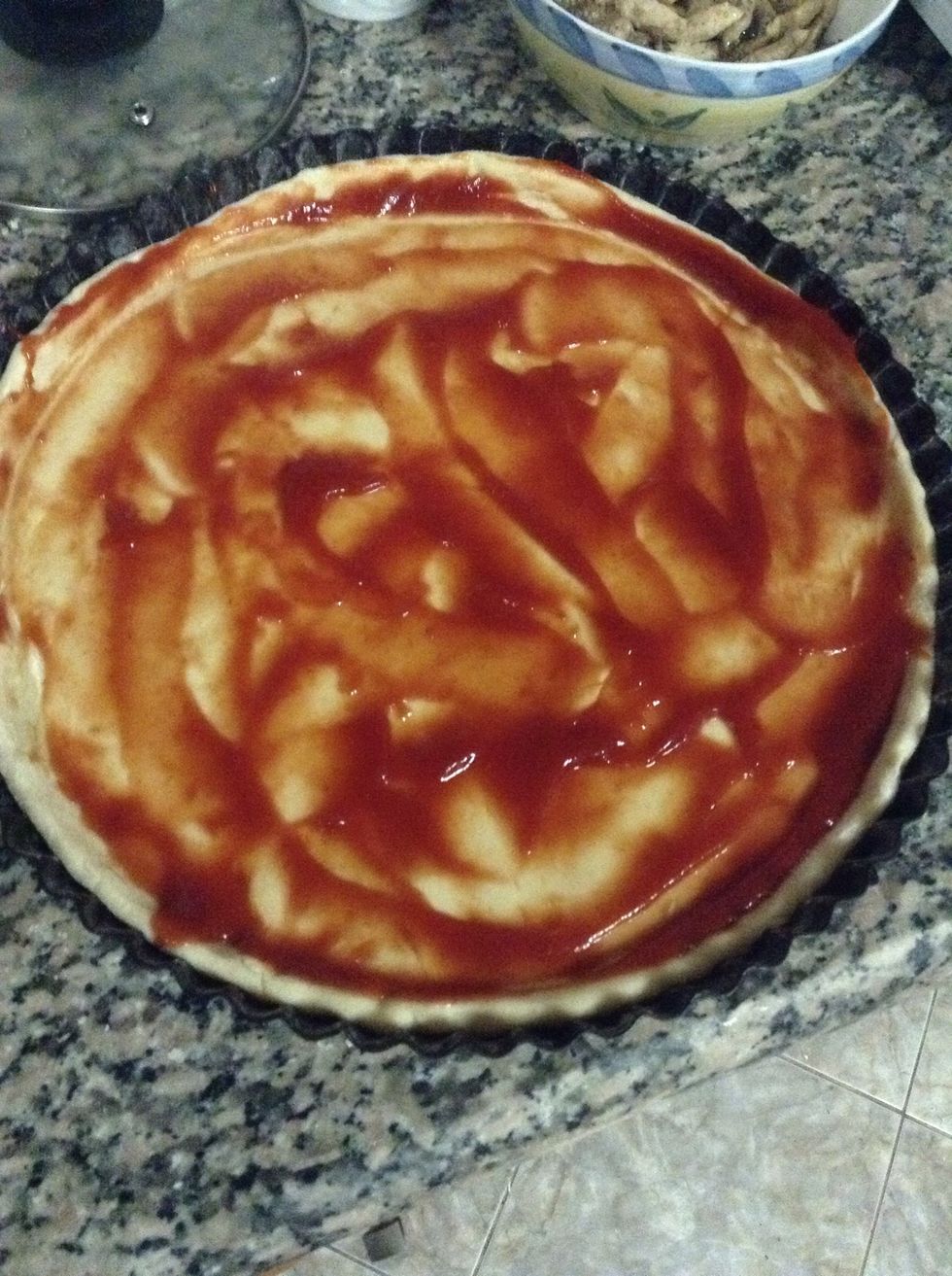 Make two large balls from the dough and roll them and spread in the baking dish, and then spread the tomato paste or tomato ketchup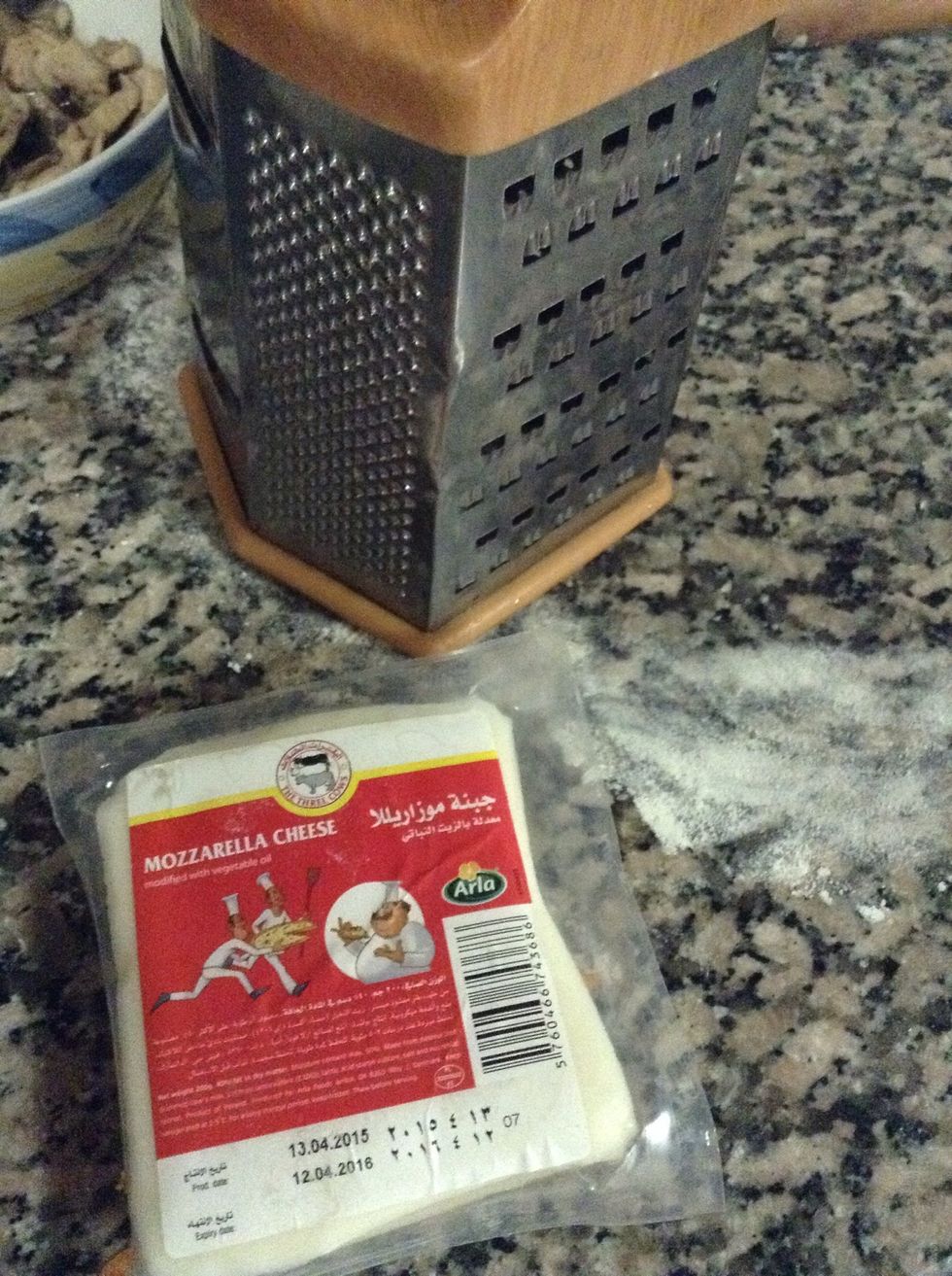 Grate some mozzarella cheese on it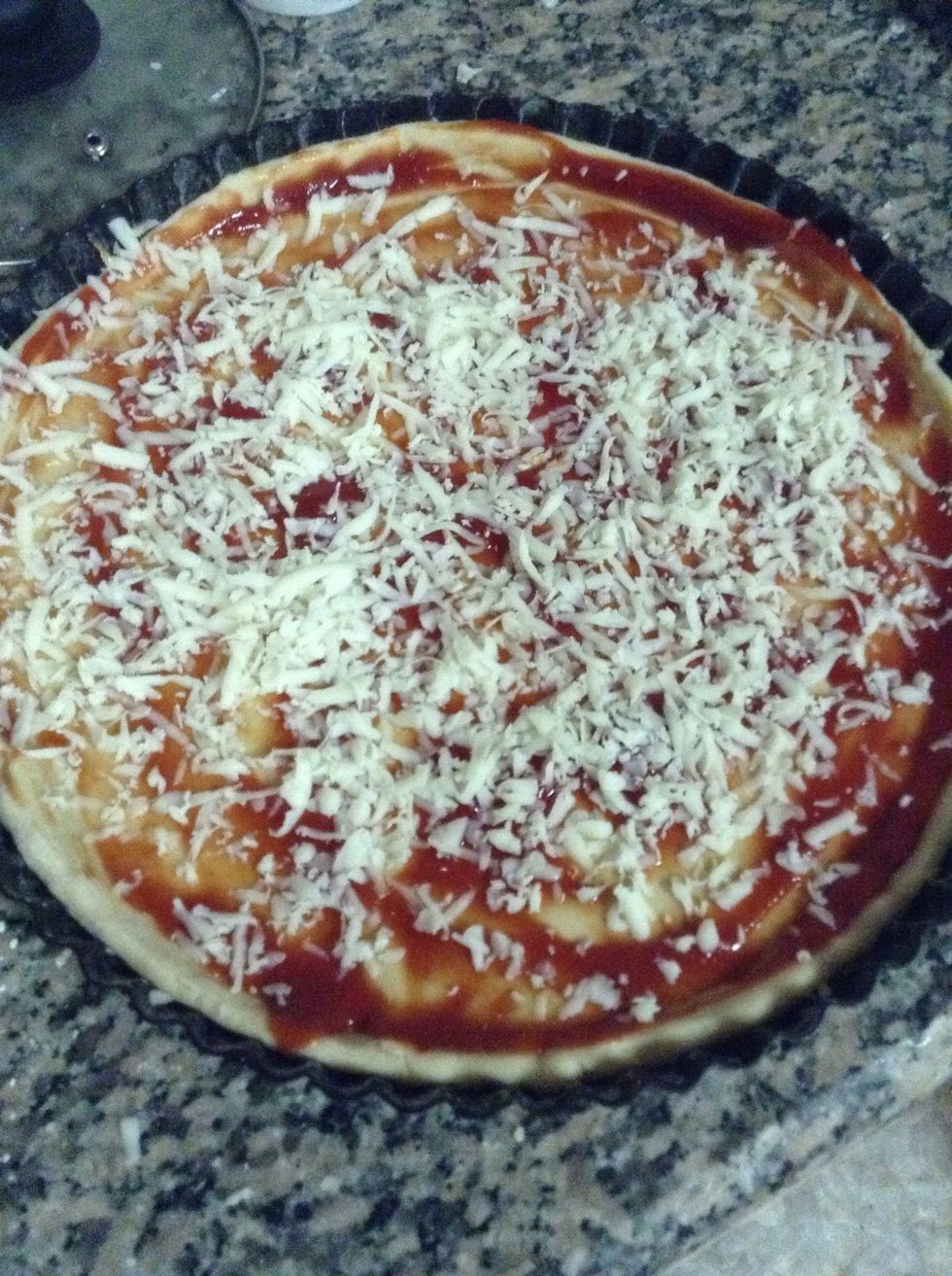 Cover all the corners well with grated cheese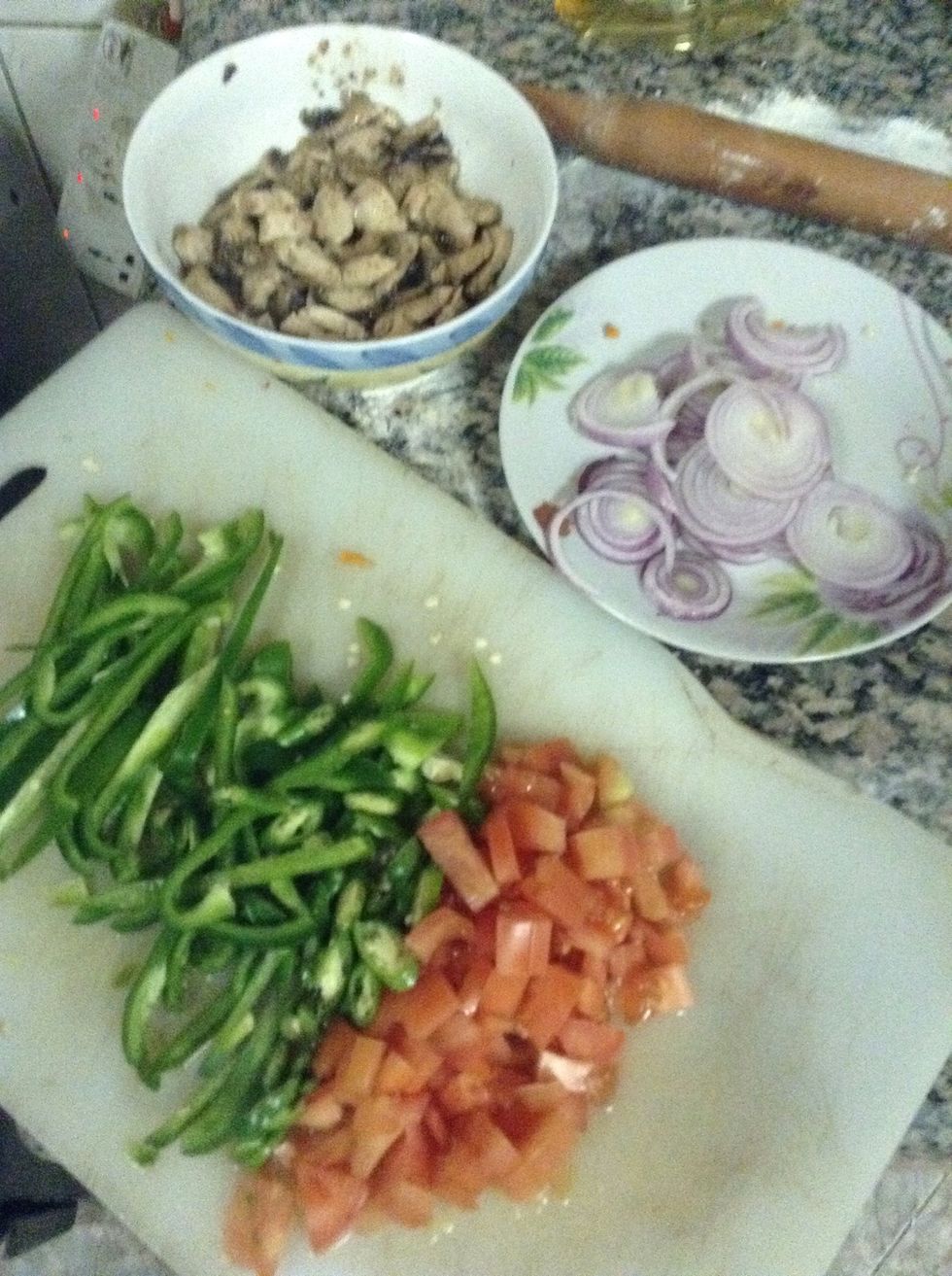 I've cut vegetable of my own choice, round cut onion, one capsicum, tomatoes, mushrooms, green chili and chicken cooked with mushrooms soya sauce and vinegar.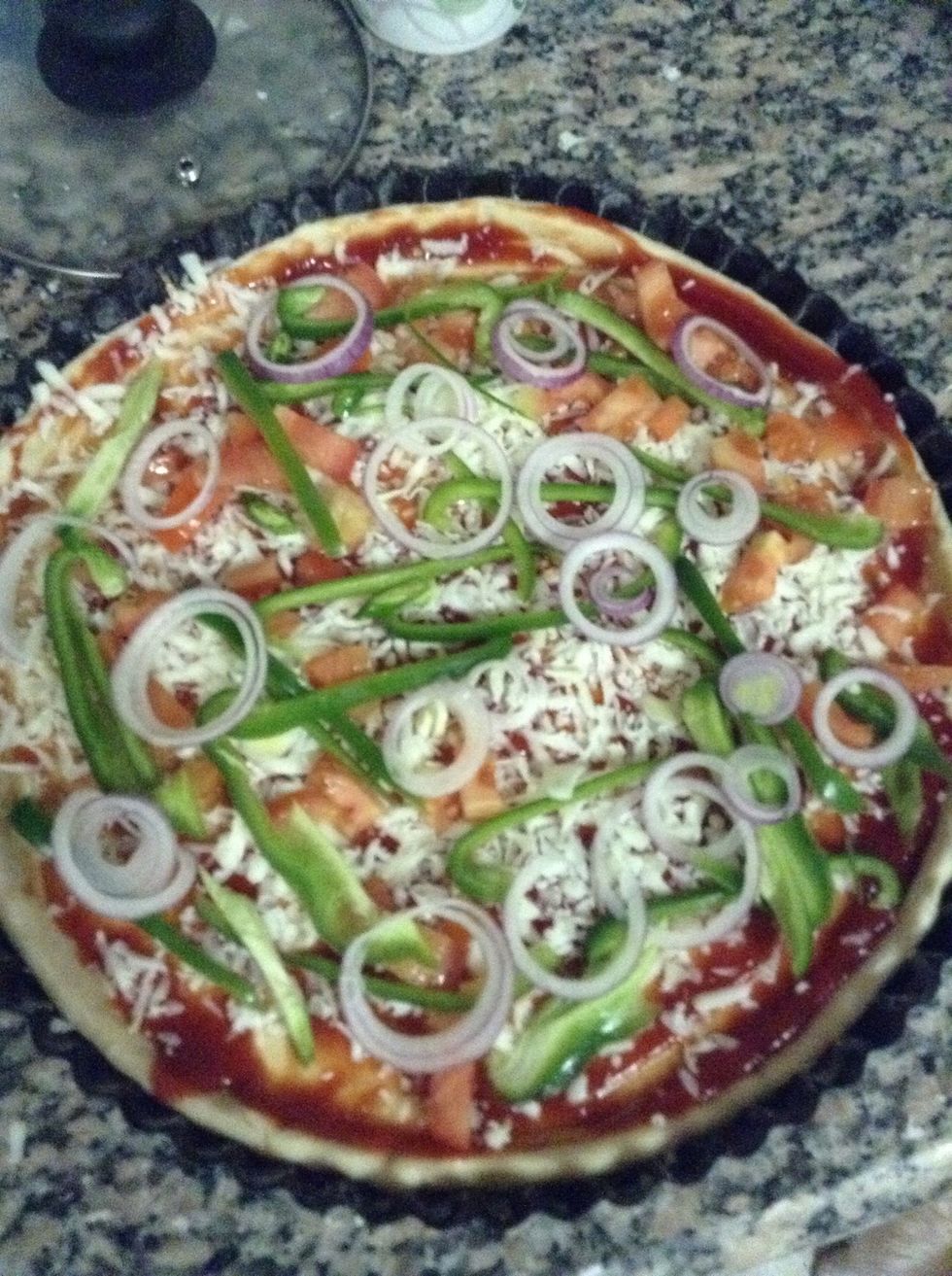 Start making the layers, one onions, then tomatoes layer the capsicum then green chilly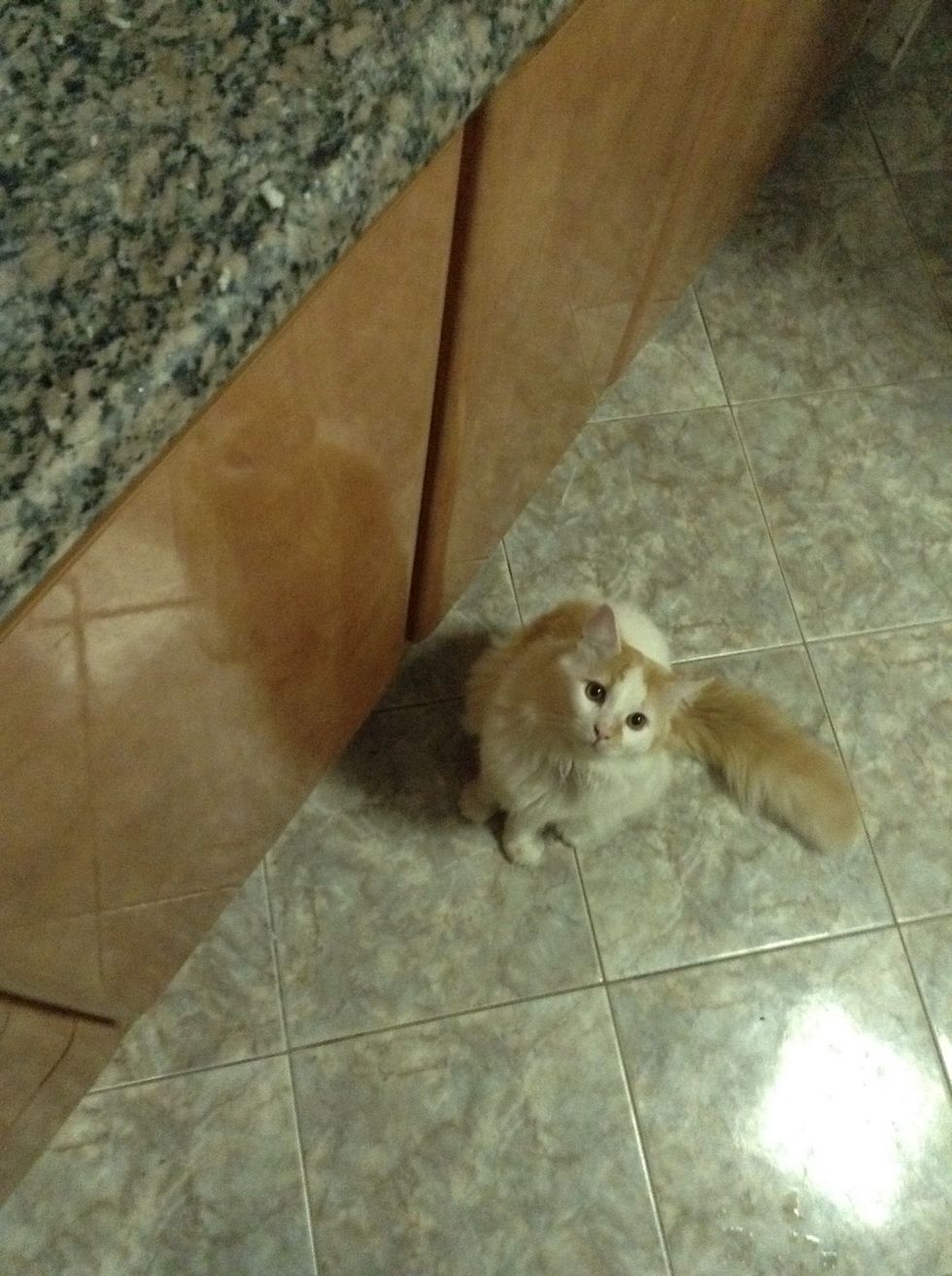 My cute little tango is waiting for his share, as the chicken mushrooms smells amazing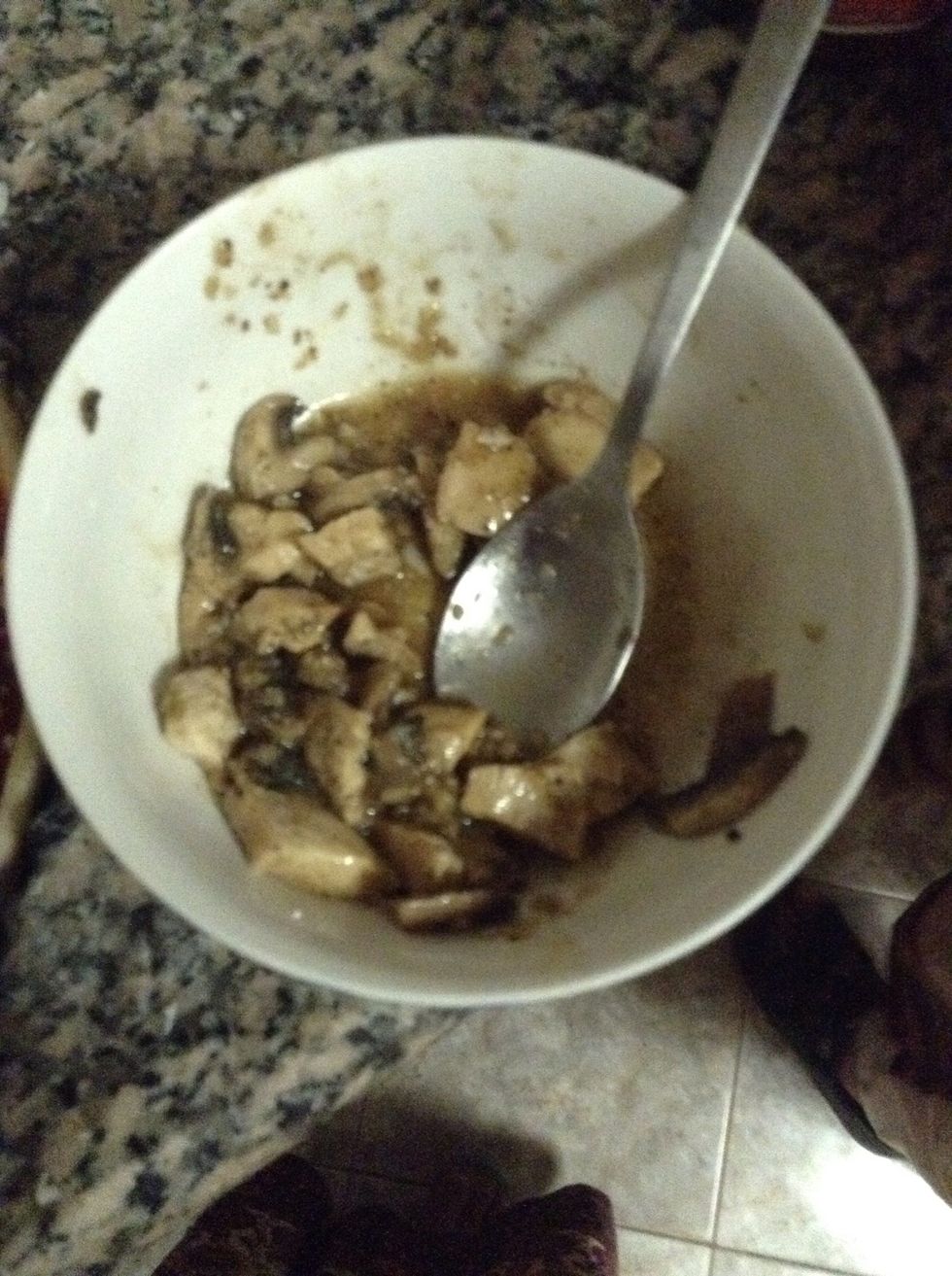 Chicken cooked with mushrooms, a onion clove, soya sauce, vinegar and salt per taste
Cover the final coating with grated cheese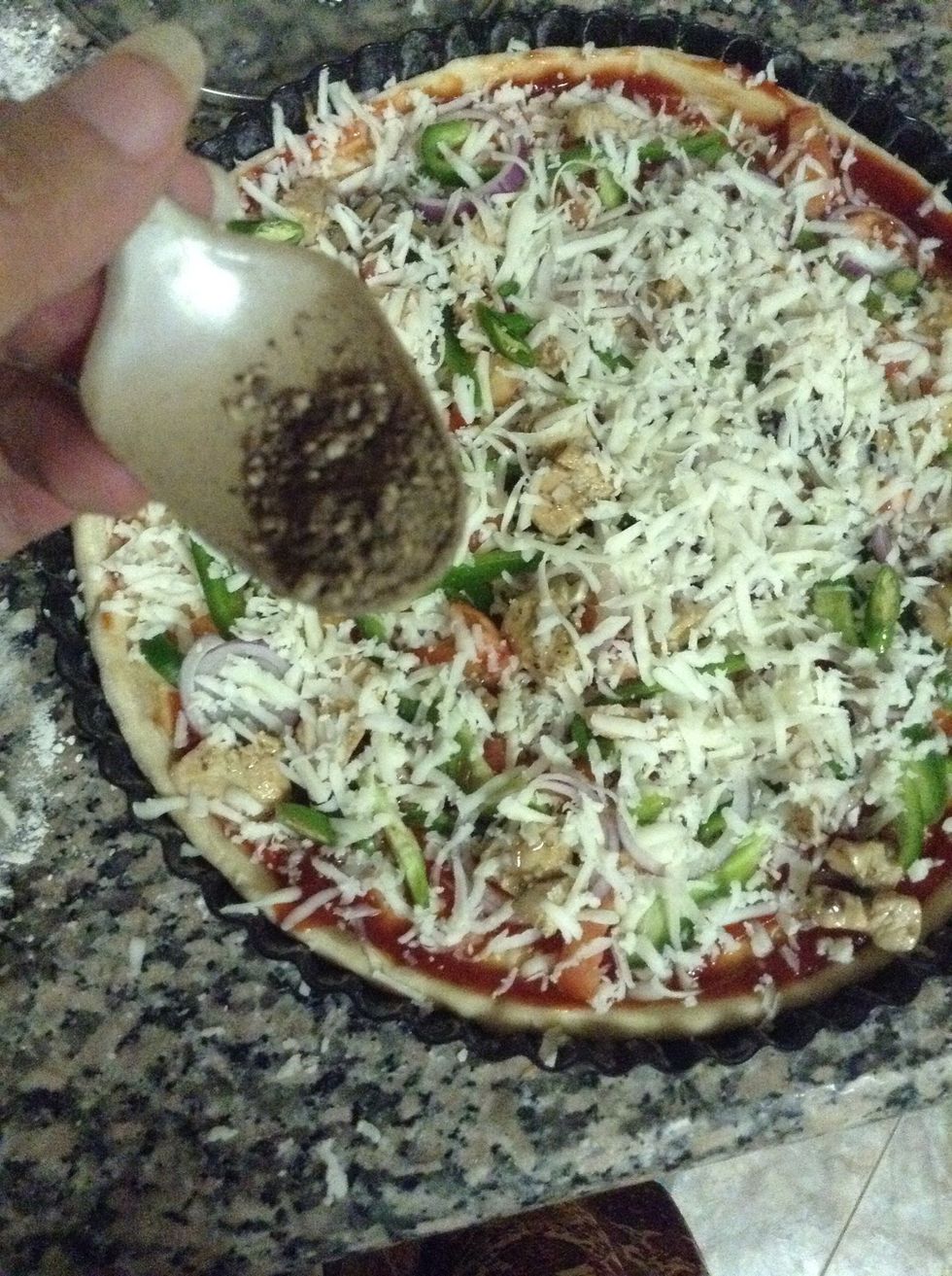 Sprinkle 1/2 tbsp of black pepper and salt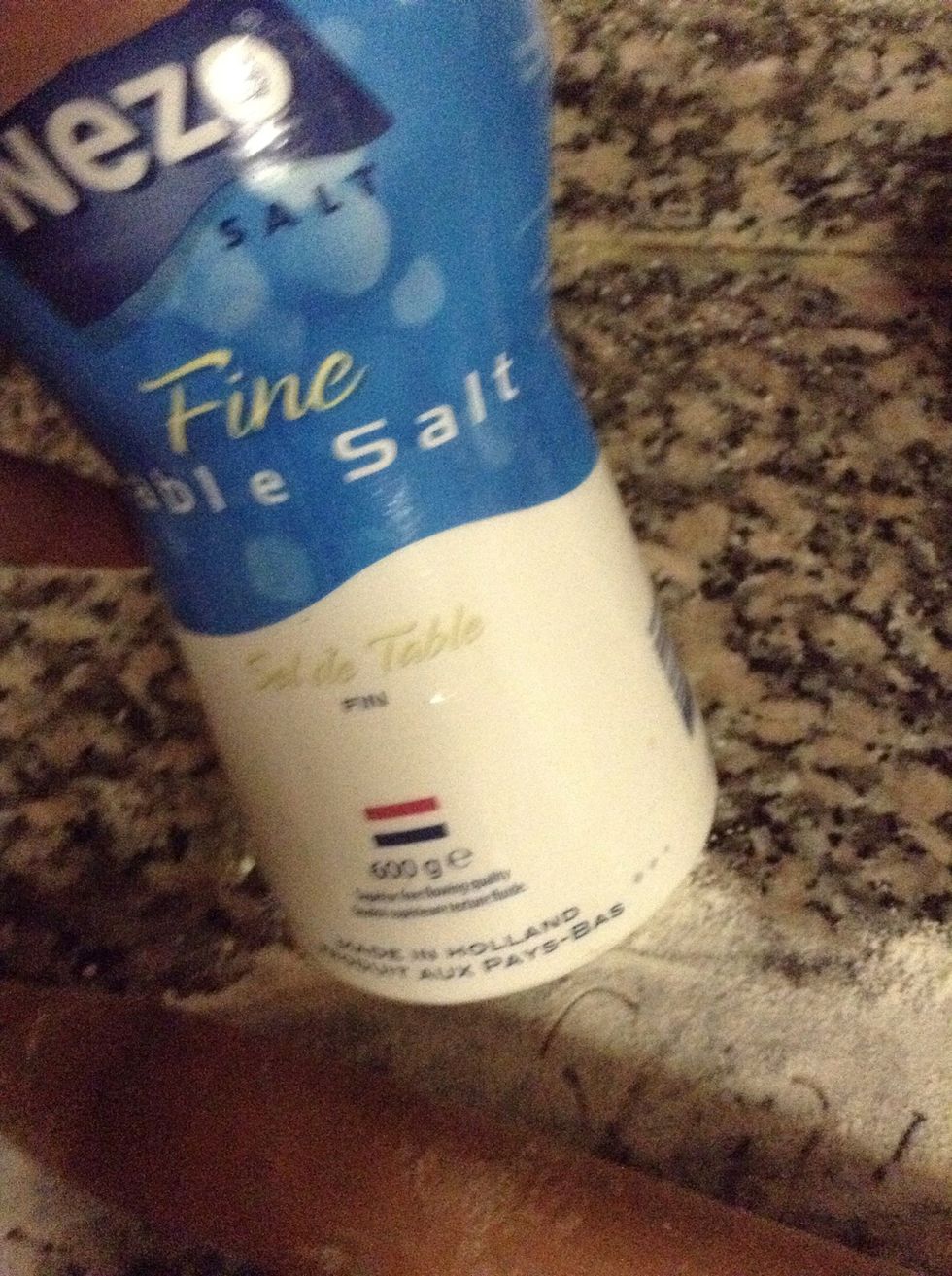 Salt ..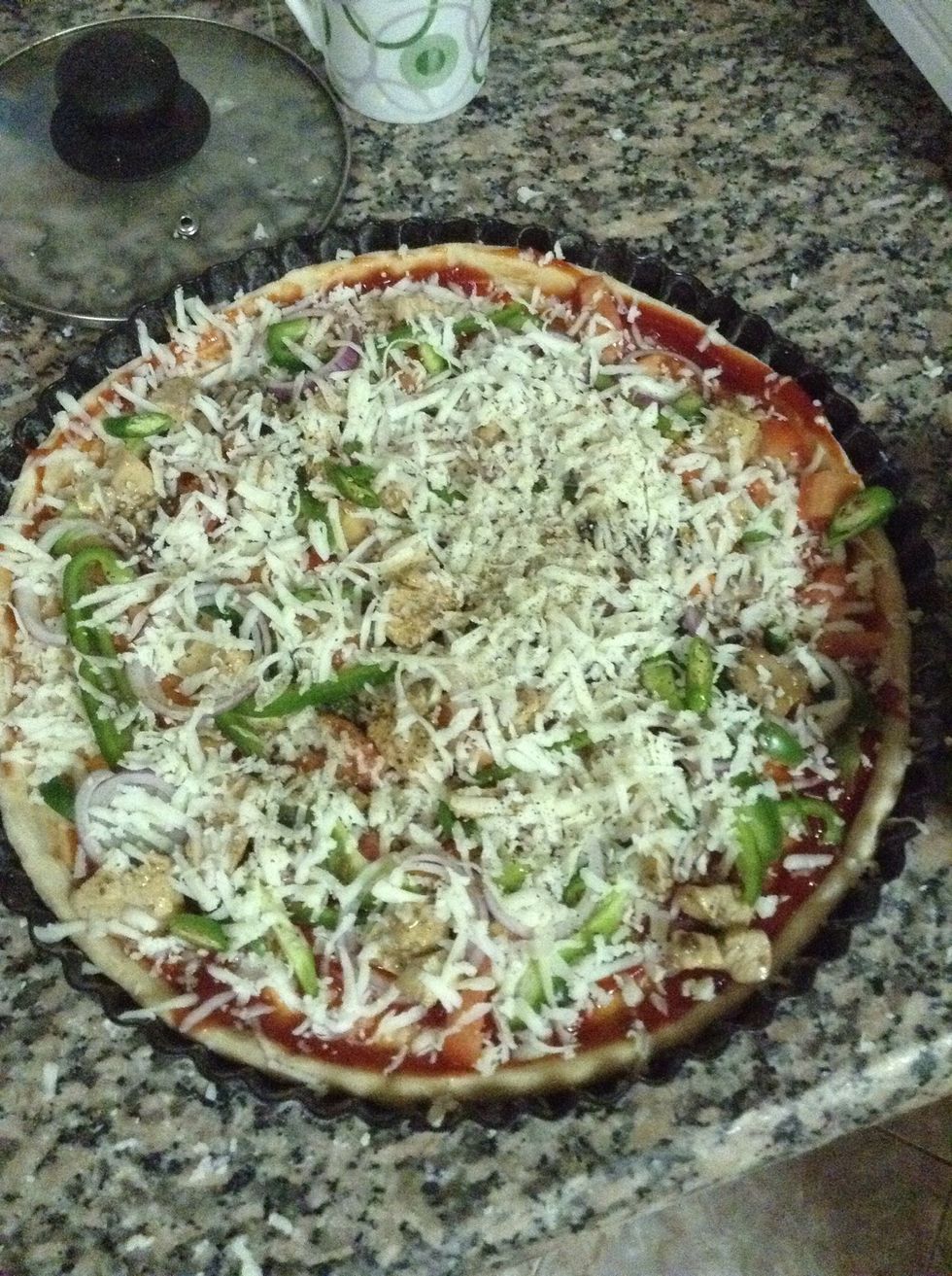 Now the pizza is ready to go to oven which is preheated around 350*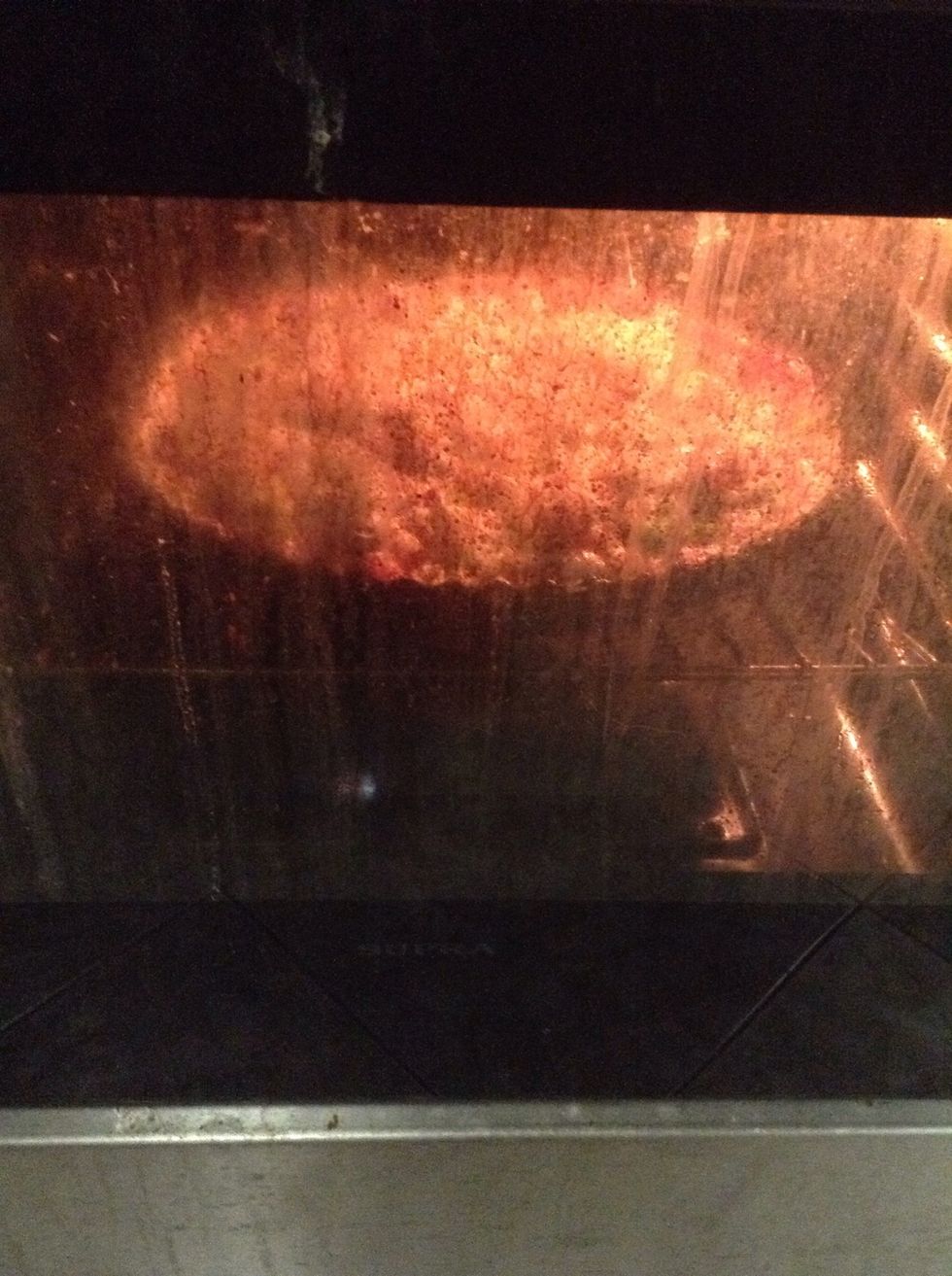 Always bake pizza in preheated oven and must check after 6,10 minutes as it truly depends upon oven, mine gets it ready in 10 minutes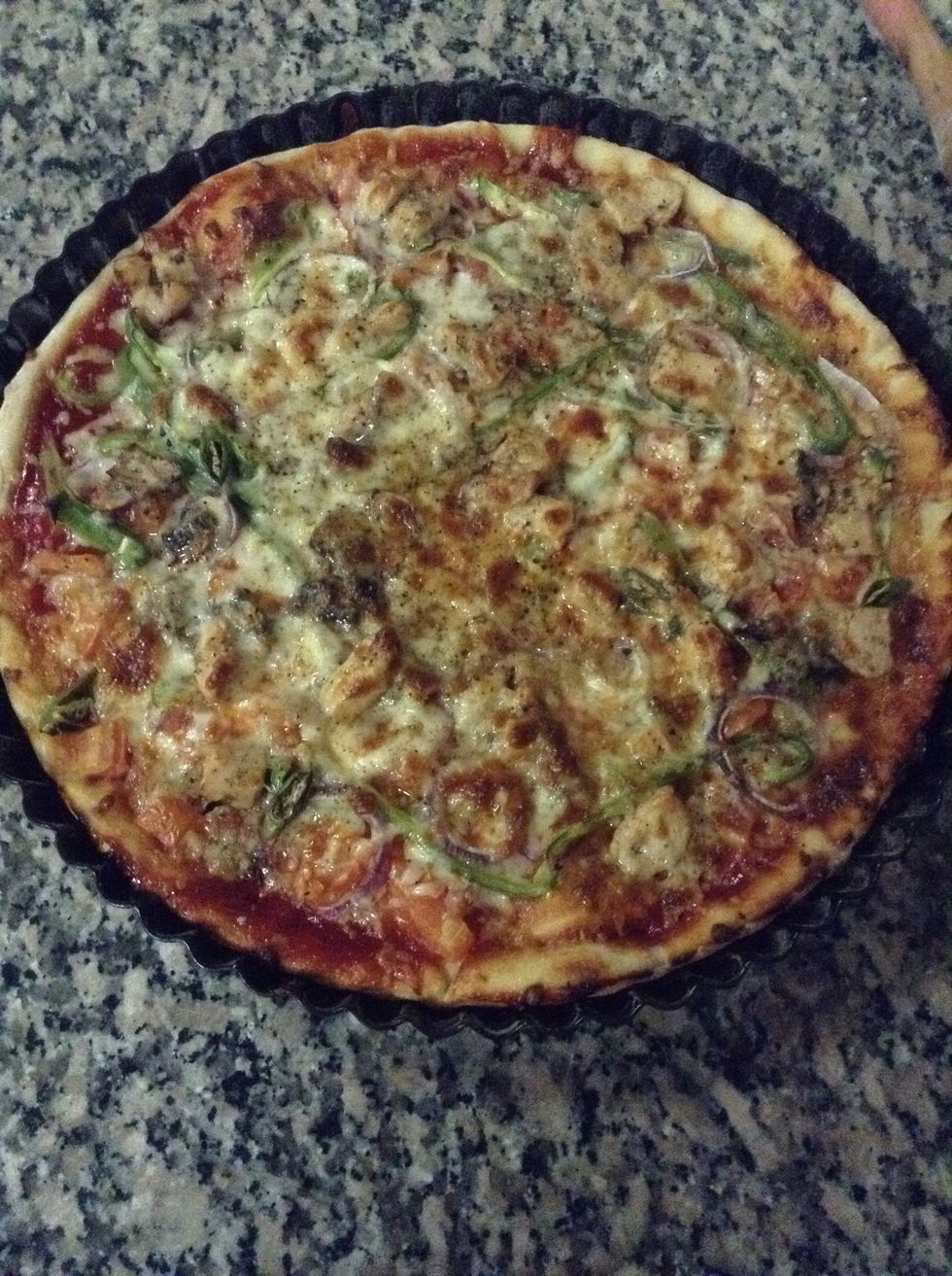 Tada ... :) thanks for watching my guide. Plz hit like <3 and must try this one
The creator of this guide has not included ingredients