Sublime cheesecake with a caffeine boost. This is the type of cake that will leave you satisfied but won't call the next day.
663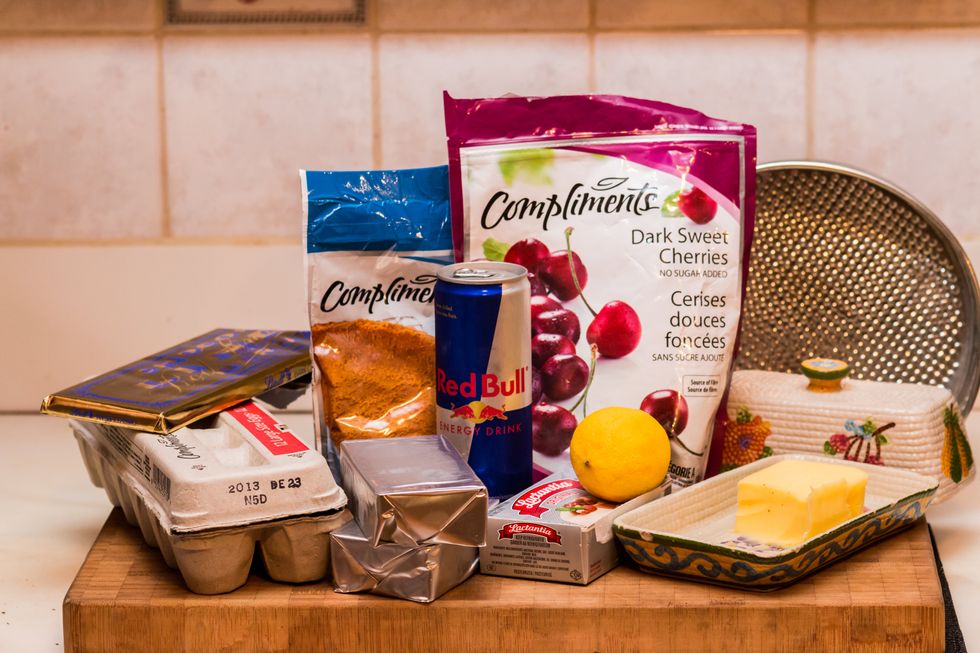 Necessary picture of nearly all the ingredients. This is usually a good way to start a guide.
If you follow the proceeding steps and don't screw up, you'll end up with this bad boy. I believe in you.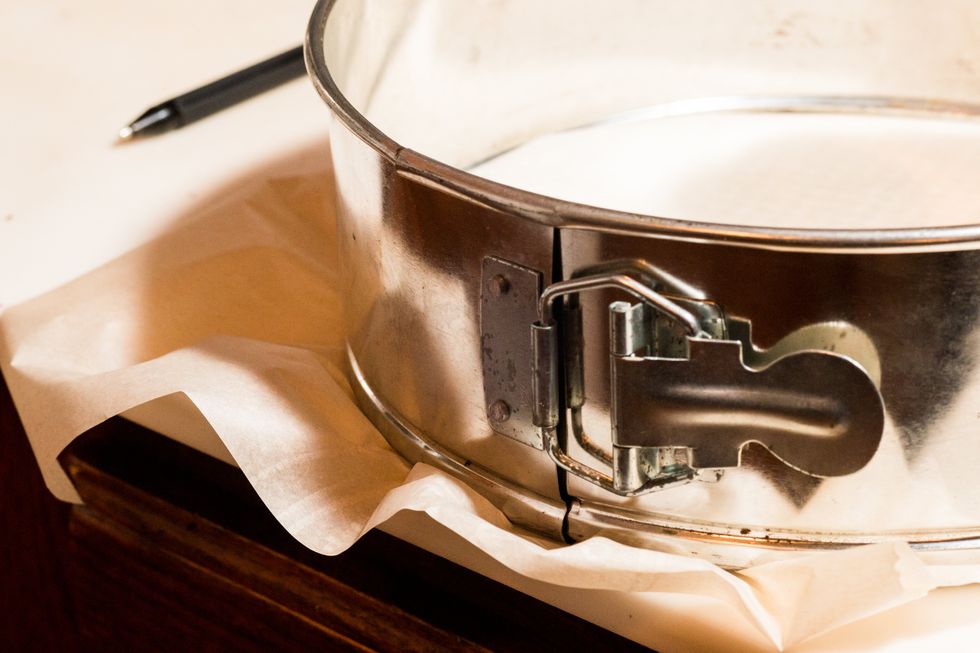 Open up your springform pan and place a sheet of parchment over the base. Then close it up over the paper. You'll thank me later when your removing the cake from the pan.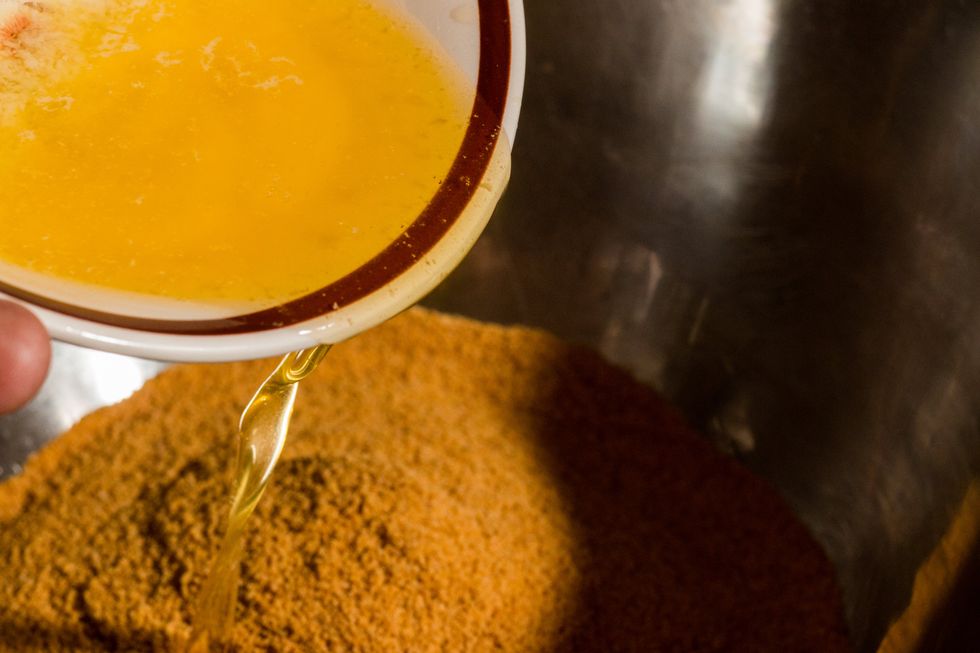 Melt the 1/4 cup of butter and mix it into the graham crumbs.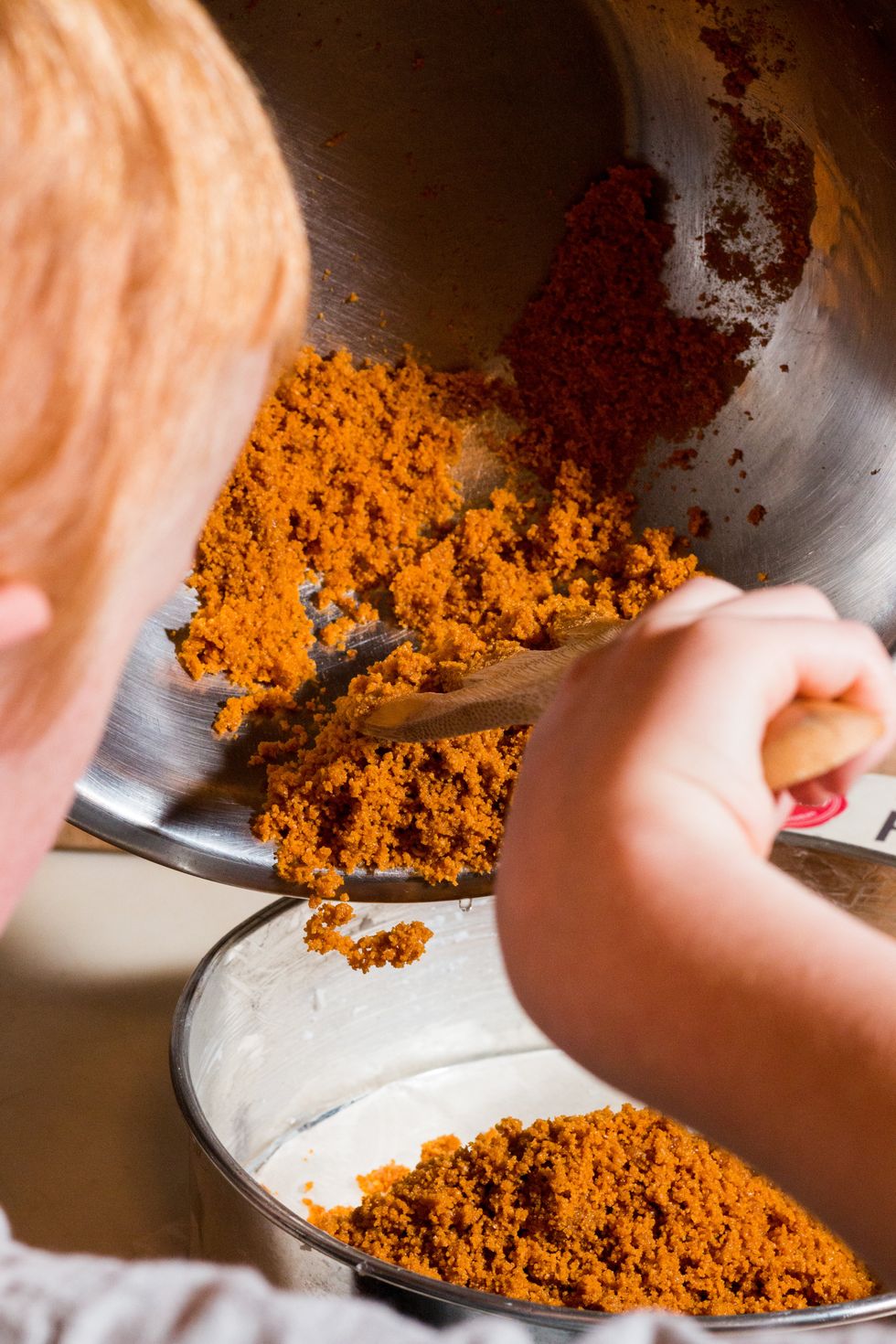 Dump the mixture into the pan.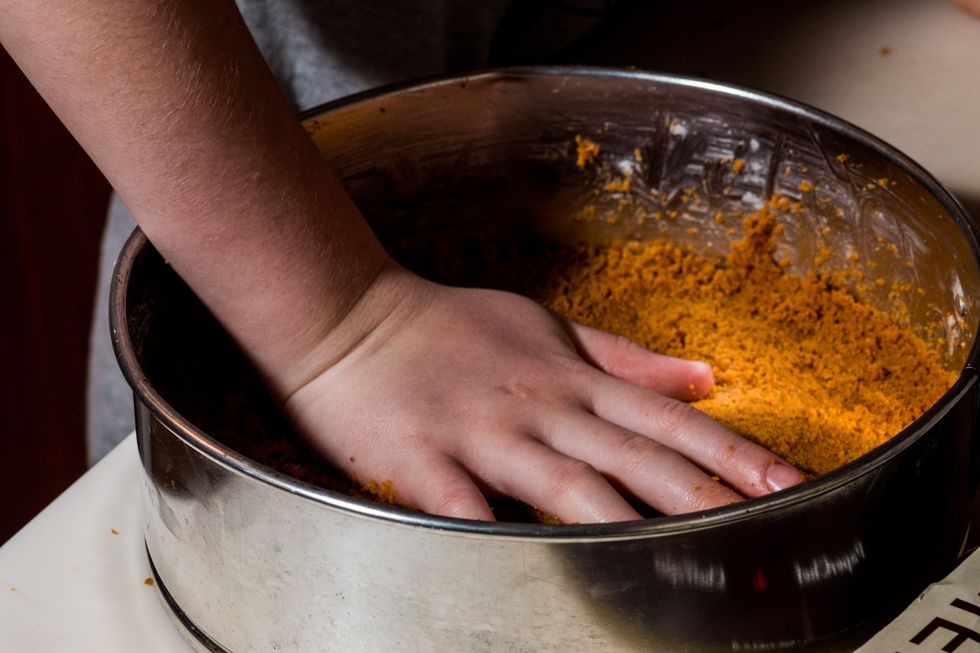 Get your kid to press the crumb mixture into the bottom of the pan.
Prebake the crust for ten minutes.
Mix the cherries and Redbull in a sauce pan and bring to a boil.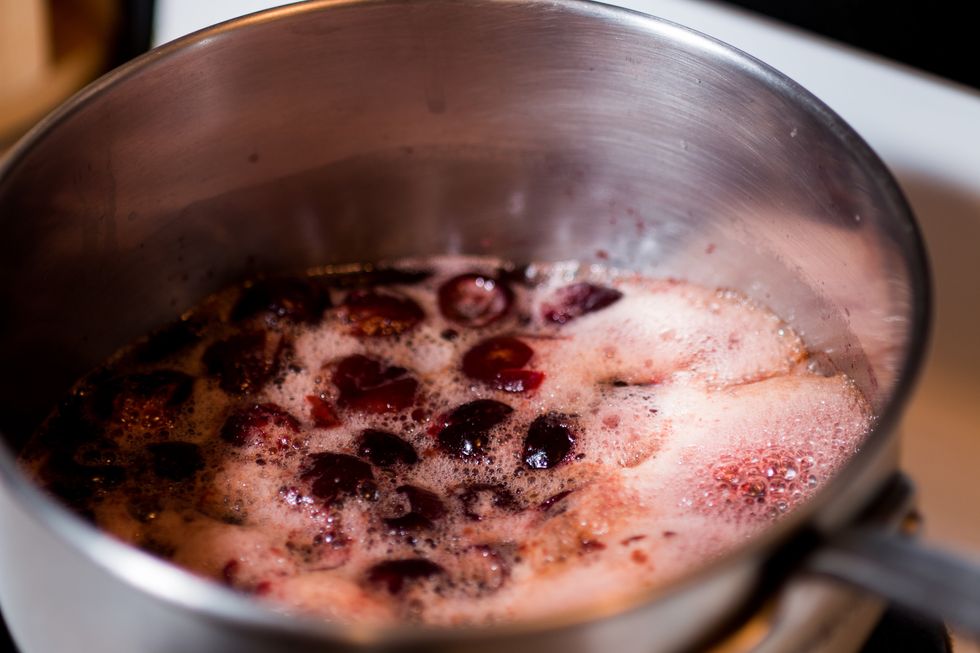 This is going to boil down until only about a 1/3 of the liquid remains.
Zest your lemon into the caffeine and taurine fueled cherry syrup.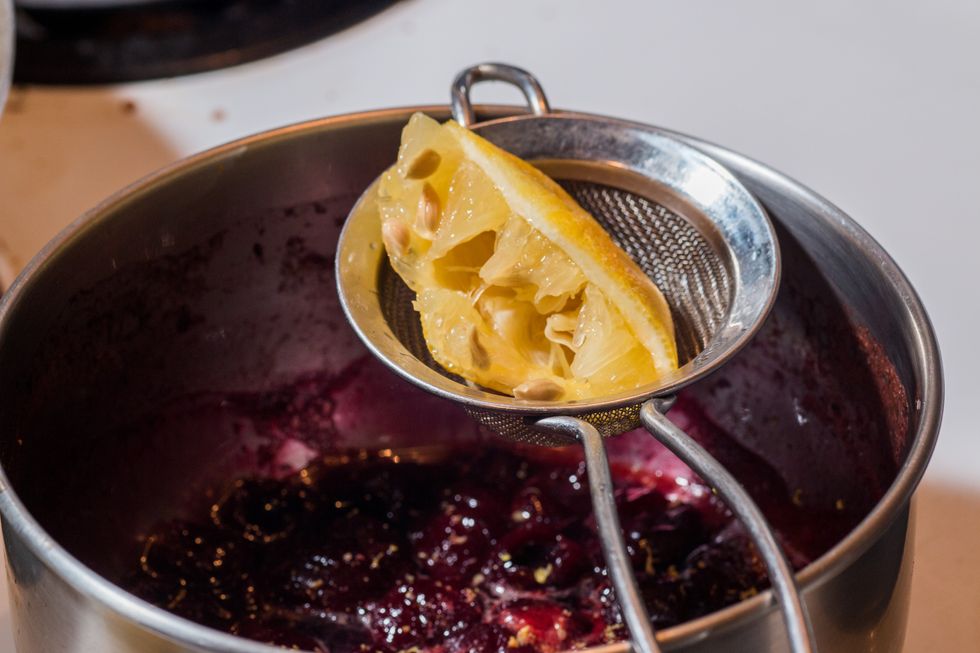 Juice that sucka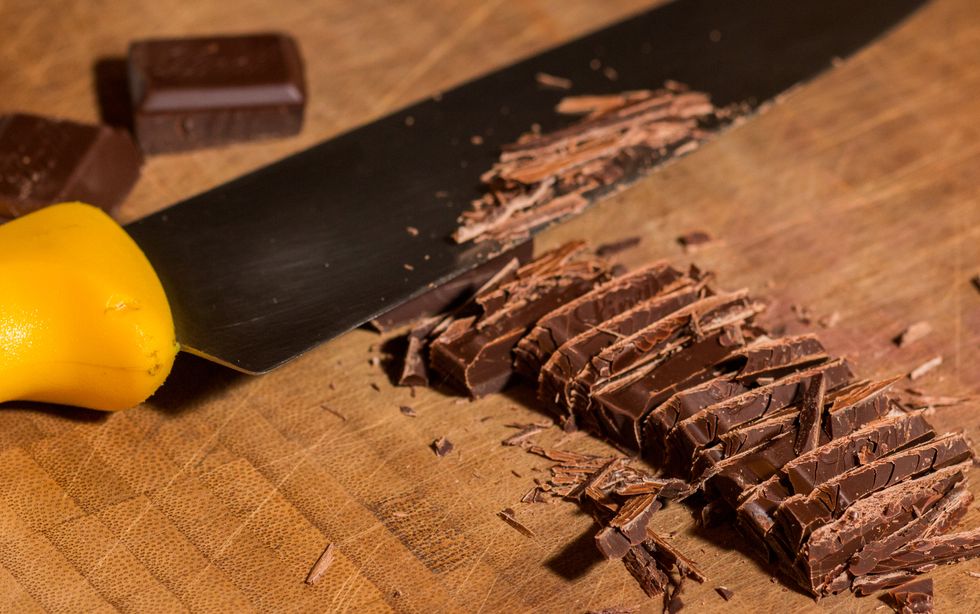 Rough chop the chocolate.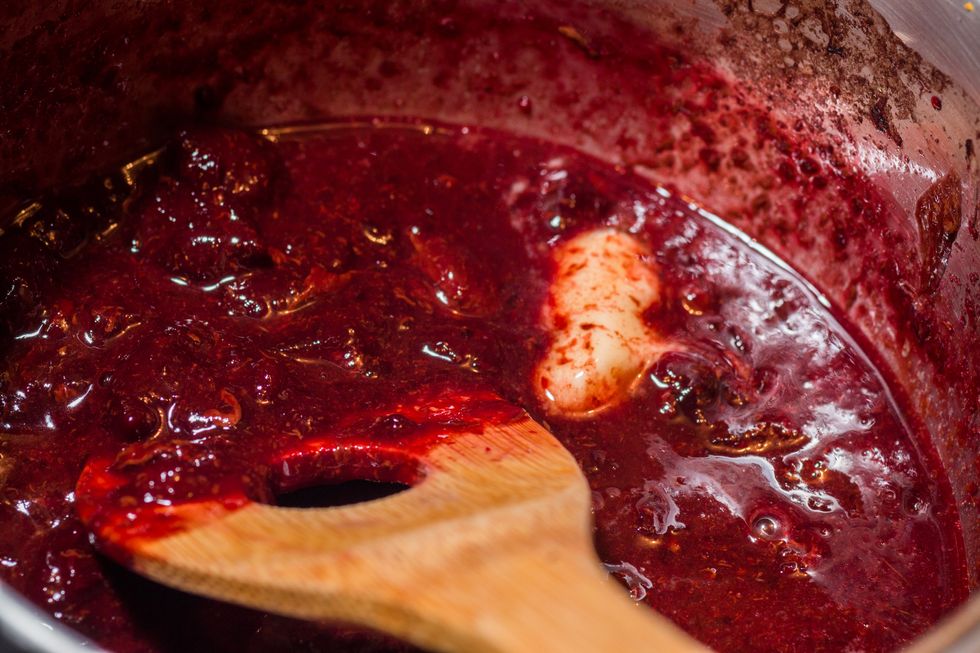 Remove the cherry mixture from the heat and add the chocolate and remaining butter.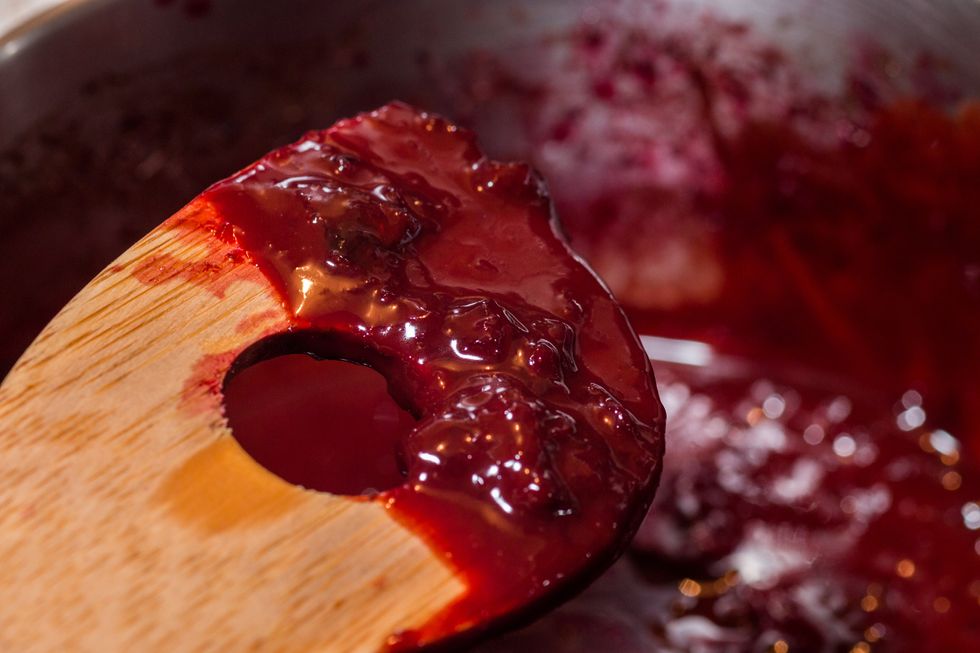 Mix it in and allow the chocolate to melt and and the mix to cool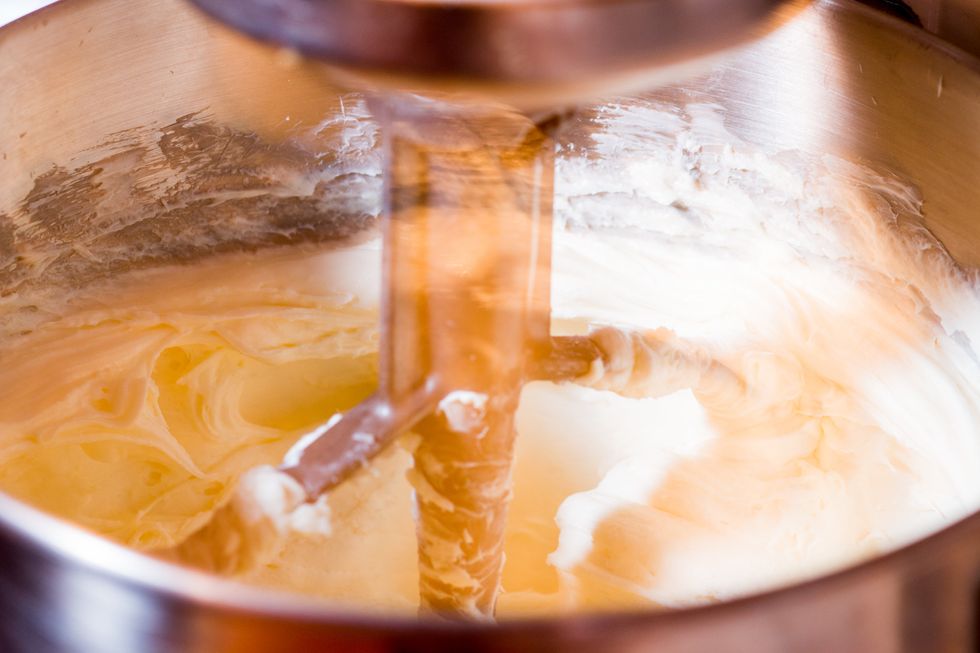 Time to get your beat on. Add the cream cheese and sugar to your mixer and whip it creamy. Might as well add the vanilla now too.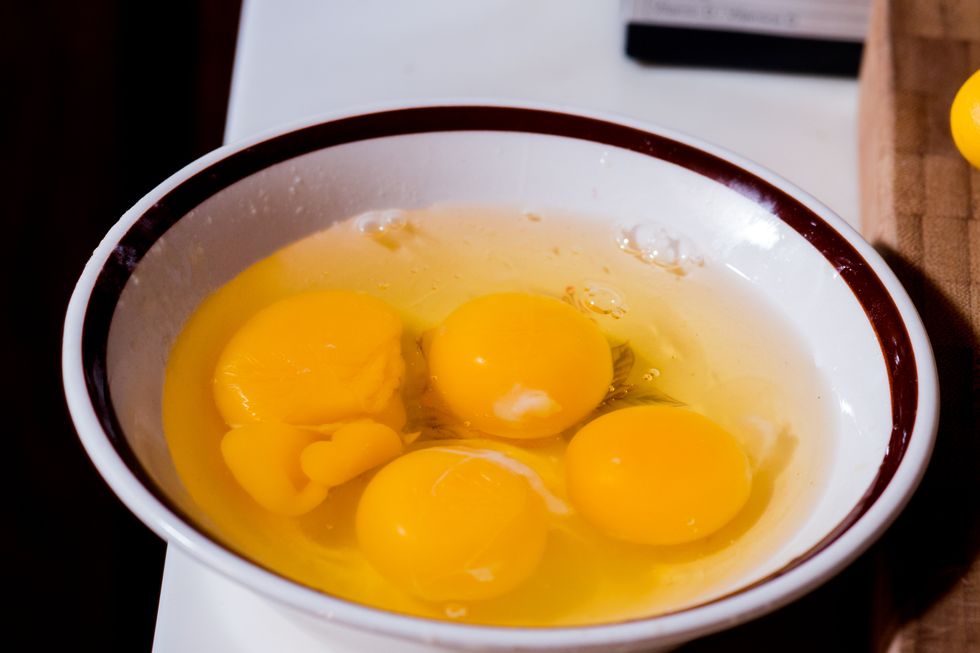 Self explanatory step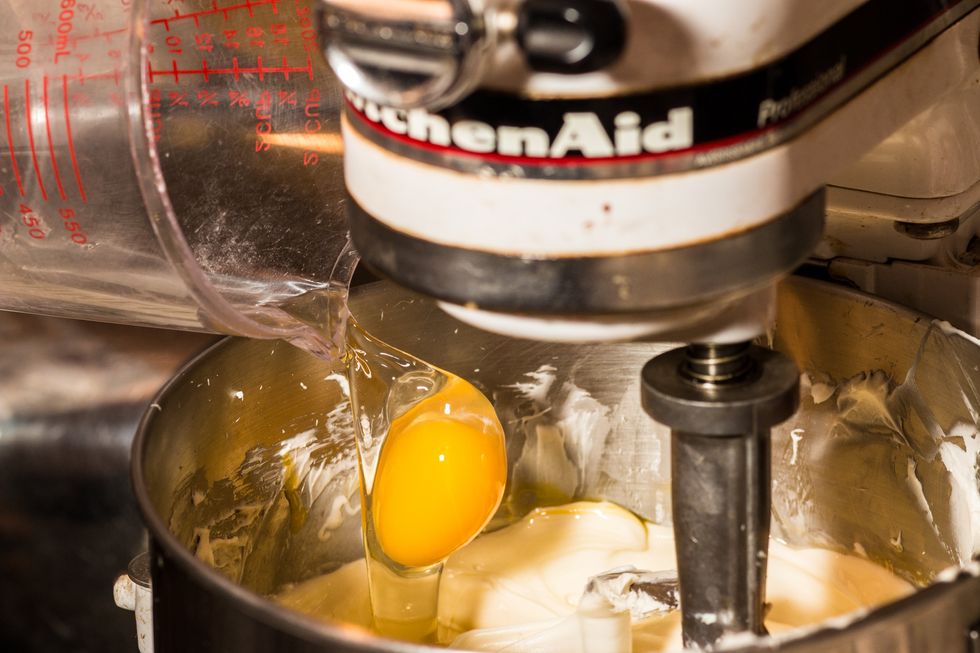 Pour the eggs slowly into the the mixer, while it is bearing at a fairly high speed. Allow each egg to incorporate into the cheese mixture before dumping the next one in.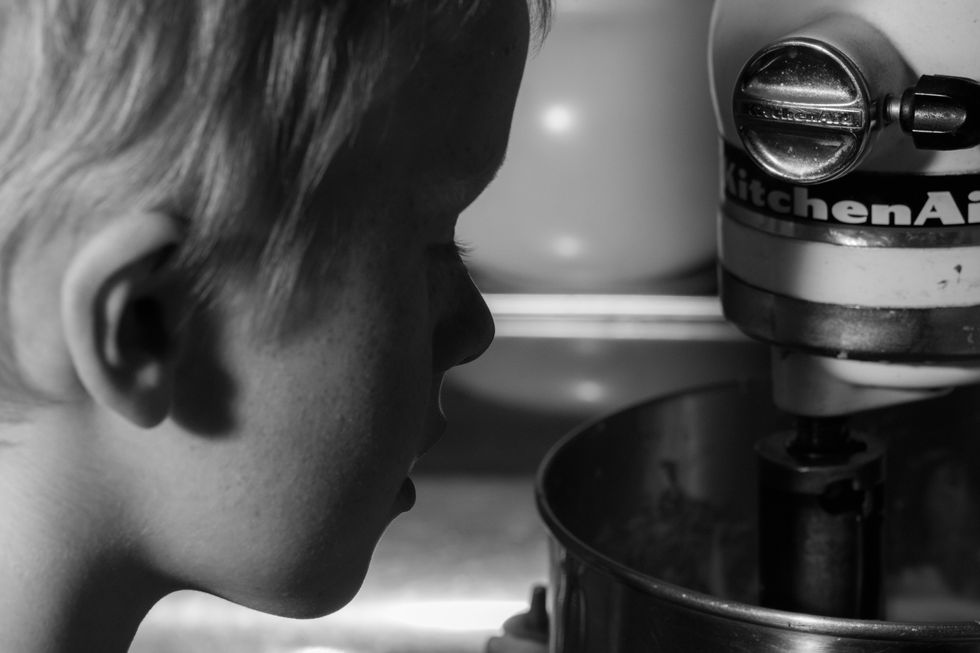 Excitement from this little guy is building now.
Take about half of the cheese batter and mix it into the cooled down cherry chocolate sauce.
Spoon the two batters over the crust. Alternate each batter to create a marble effect.
Use a pick or knife and add swirls to the cake mix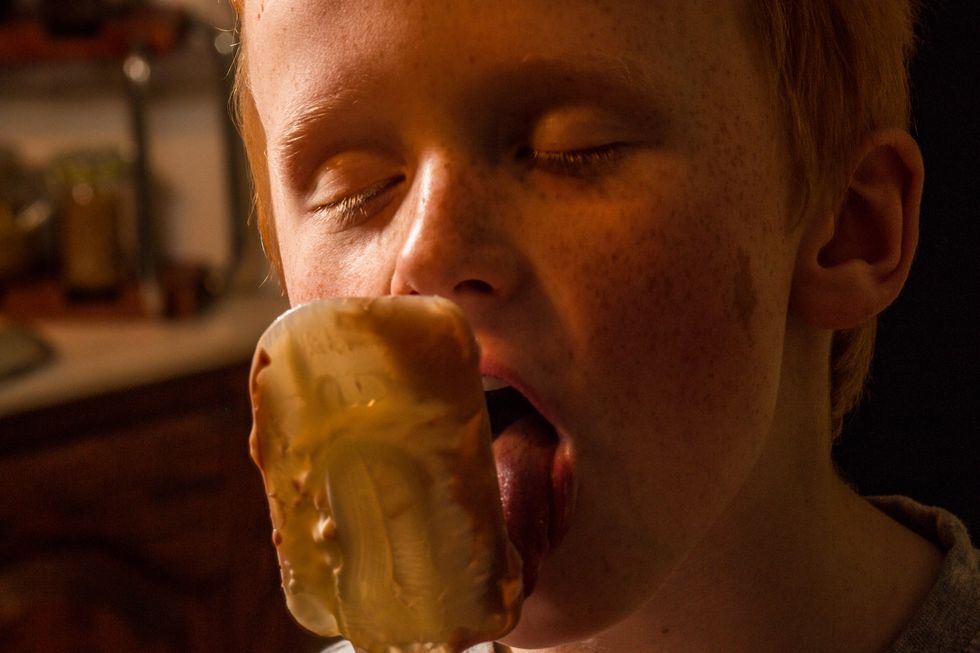 Grab the spatula, close your eyes and ahhhhh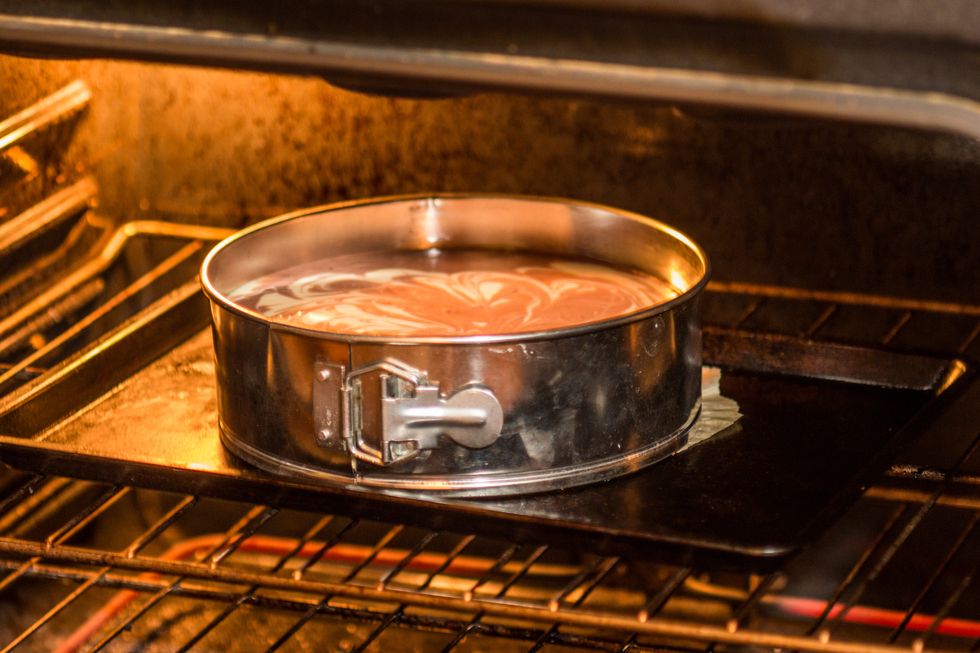 Into the oven.
Take it out when it's firm. Approximately an hour.
Let it cool slightly then rub a knife around the edge to loosen the cake
Once it's cool completely, remove the pan. Step back and admire your work. Instagram that bad boy. Pin it, post to Facebook. Your awesome
Slice, garnish, eat, repeat, unbutton pants and continue until cake is gone.
Thanks for taking the time to check out my recipes. Don't forget to boost my ego with a "❤️" or a "follow". Lots more recipes to come.. Ps check out some tunes from my Soundcloud. User "Urban Scout"
750.0g Cream cheese
1/4c butter
1.25c Graham Crumbs
1.0c white sugar
4.0 eggs
2.0tsp vanilla extract
1.0 small can redbull
1.5c Cherry's
80.0g dark chocolate
1.0Tbsp butter
Jody Wagstaff
Chef turned cable guy, feeding his lust for cooking by sharing tips and tricks on the interweb. The rest of my time is spent djing, ultimate and fatherhood