This recipe is my take on the British classic Cherry Bakewells yum! Will make between 6-8 cupcakes, as always depends how big you like them :) Preheat your oven to 180'C (150'C in a fan assisted).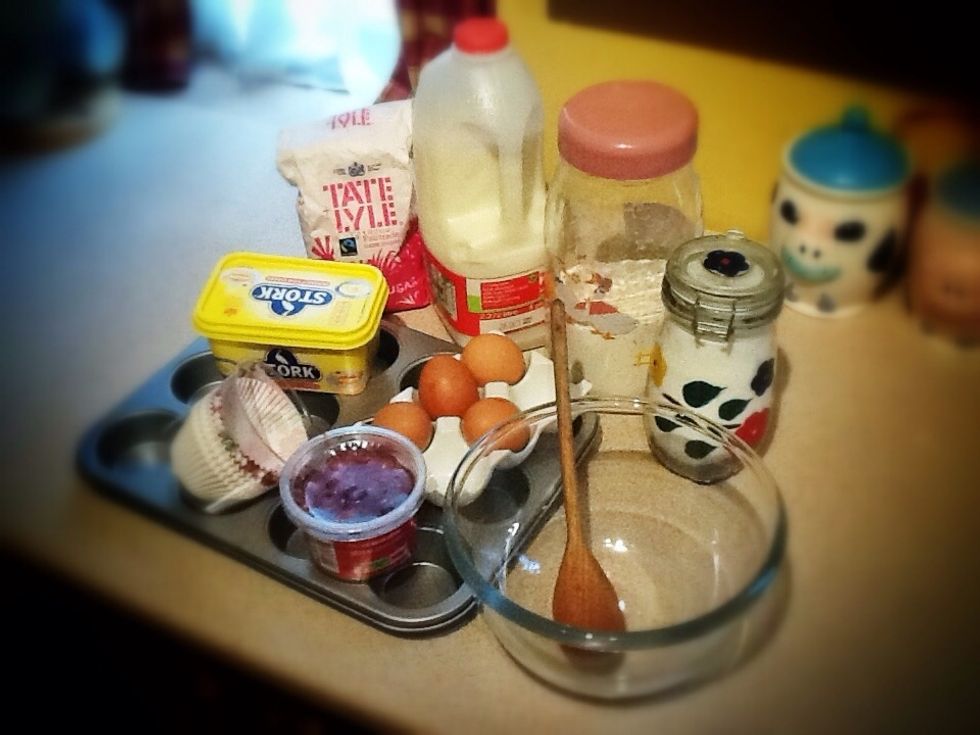 Gather up your supplies & your bowl, spoon, baking tray & cupcake cases. :)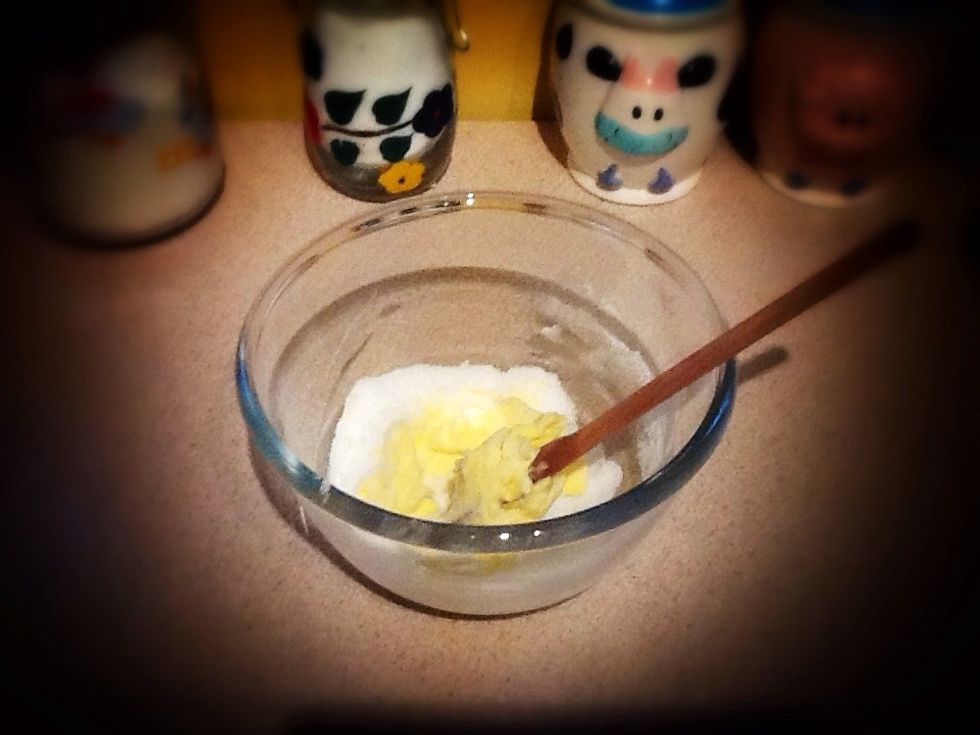 Mix your butter & sugar together. JUST BEAT IT (8) haha. About 5mins of mixing here guys.
Keep mixing till your mixture is pale & fluffy :)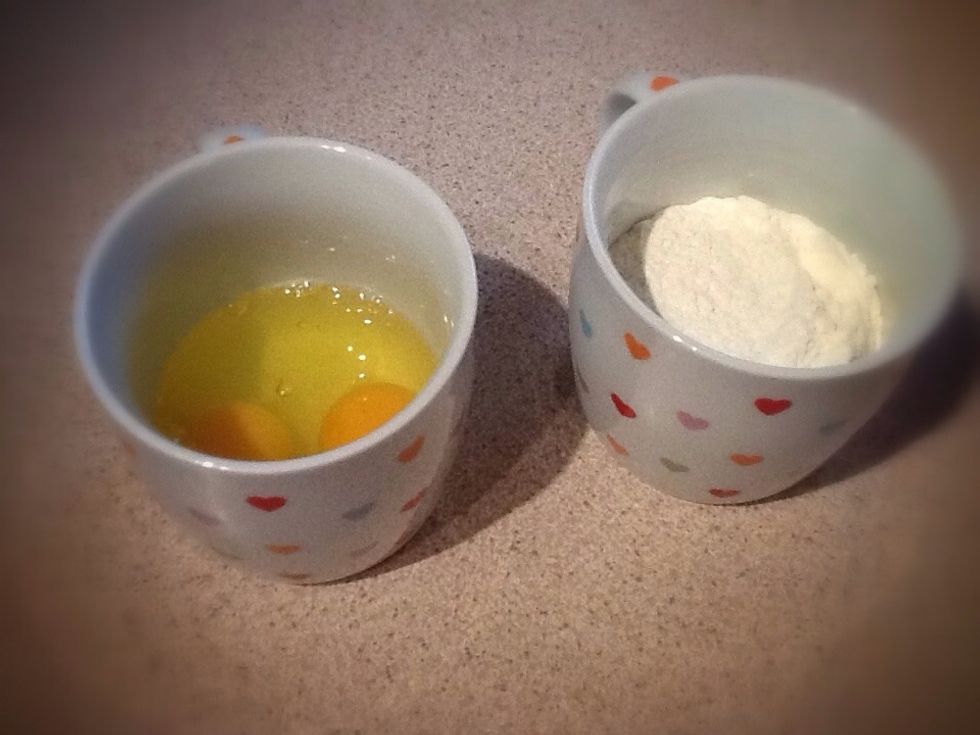 Beat up your eggs & get your flour ready :)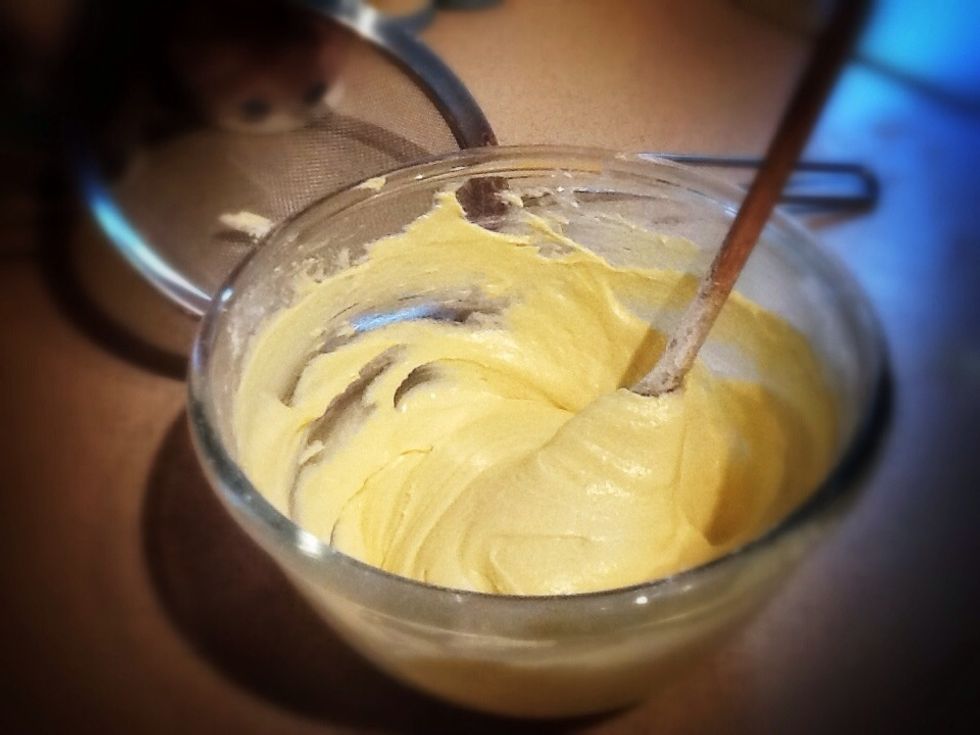 Add flour and eggs alternatively to the sugar mixture, folding gently until your mix looks like this.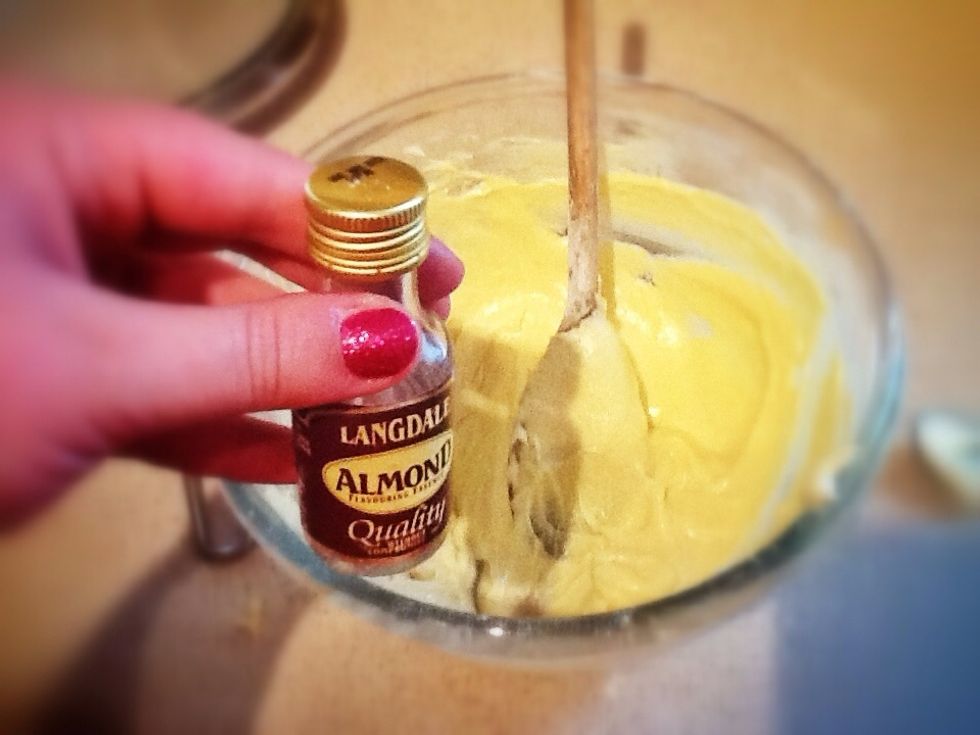 Add a few drops of Almond essence :) yummy smell!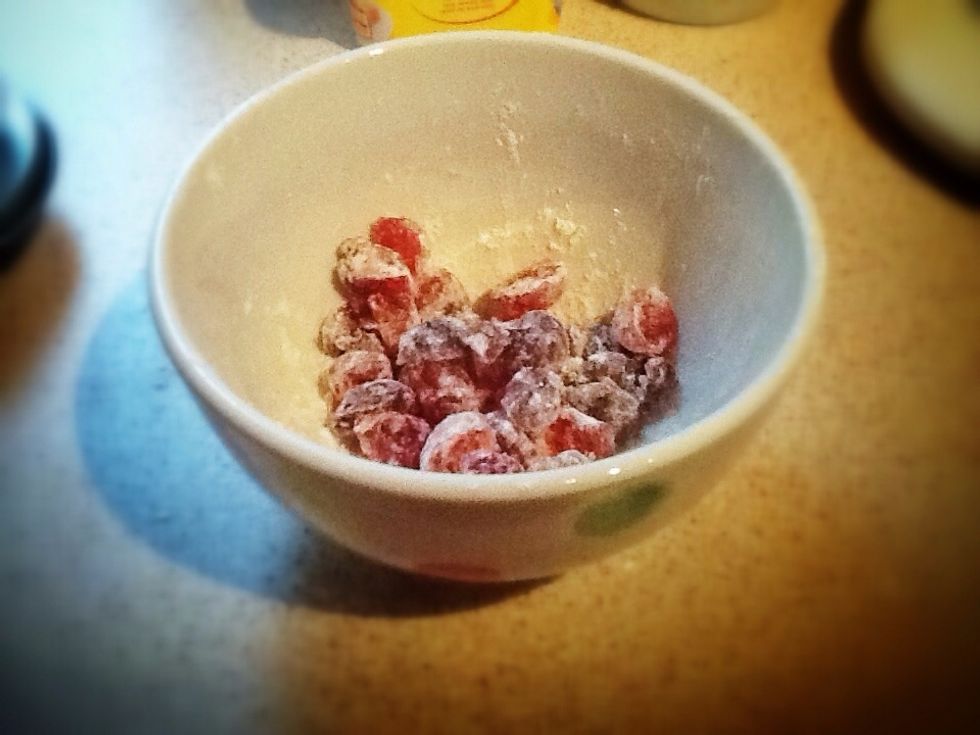 Chop up your glacé cherries and coat in flour, this stops them sinking to the bottom when baking :)
Fill your cupcake cases up...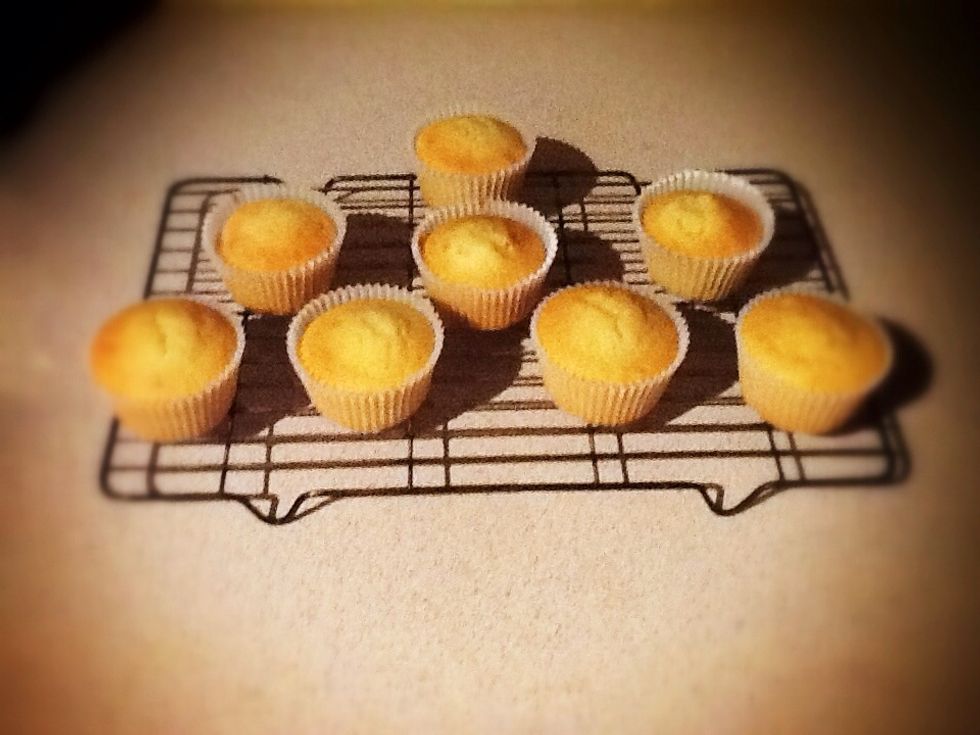 And bake for around 10-15mins till they look golden brown on top! Yummmm!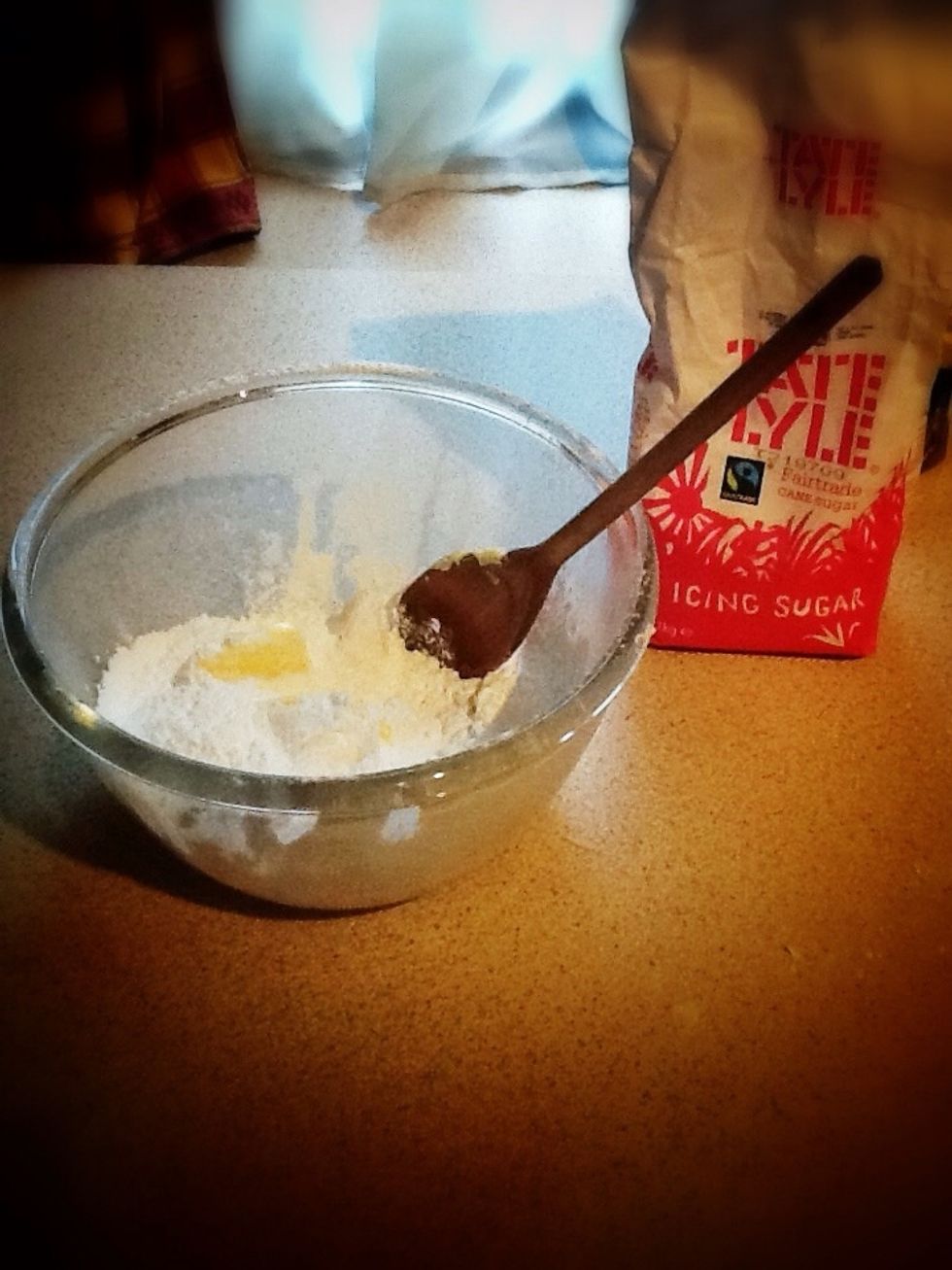 Mix up your buttercream icing. I have no real set recipe, I just eyeball it. But use the amounts I suggested and then just thicken it up or use milk to make it thinner, depending on what you need!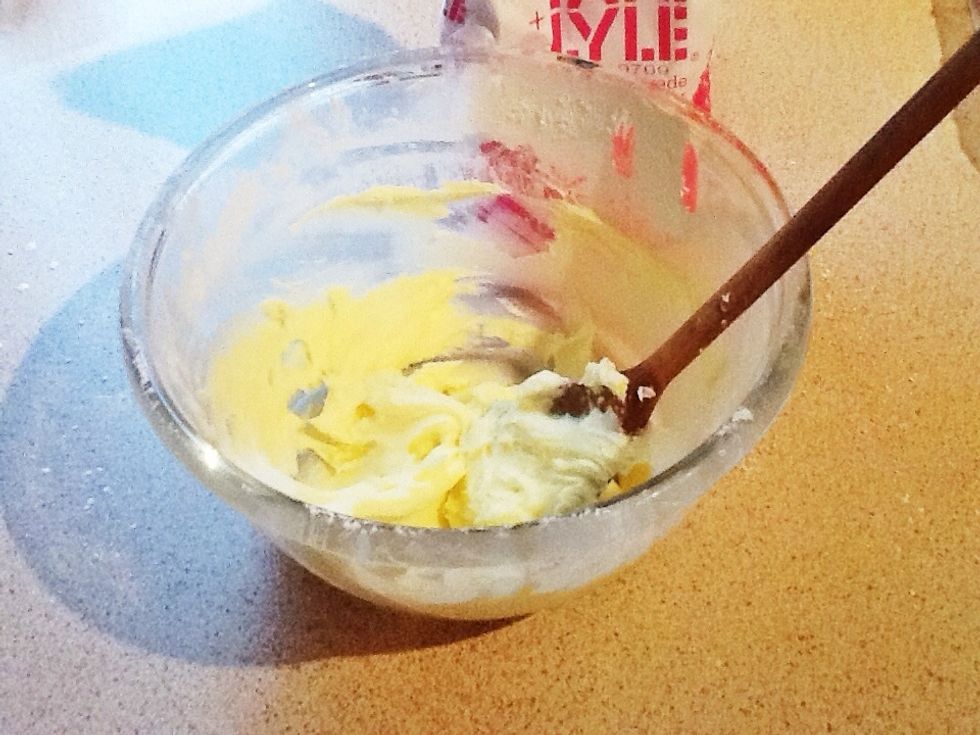 Should look something like this in texture. :)
Voila :D
100.0g Self-rising flour
100.0g Caster sugar
100.0g Unsalted butter
2.0 Eggs
1.0tsp Almond essence
1.0Tbsp Glacé cherries
50.0g Butter
125.0g Icing sugar
Whatever decorations & toppings you like :)
Robyn-Tahnee Moss
I love cupcakes :) if I could... I would bake all day long :P enjoy sharing my recipes with the rest of the snapguide world :D \nFollow me @robyntahnee