Gently unroll your pastry sheets and cut in half.
Take half the pastry and place it in the bottom of a buttered baking dish.
Add chopped walnuts and maple syrup, spread evenly and cover with the second half of your pastry.
Use a sharp knife to cut the pastry into squares.
Melt butter and pour it over the pastry.
Bake in oven for 50-60 minutes. Pastry should be golden brown.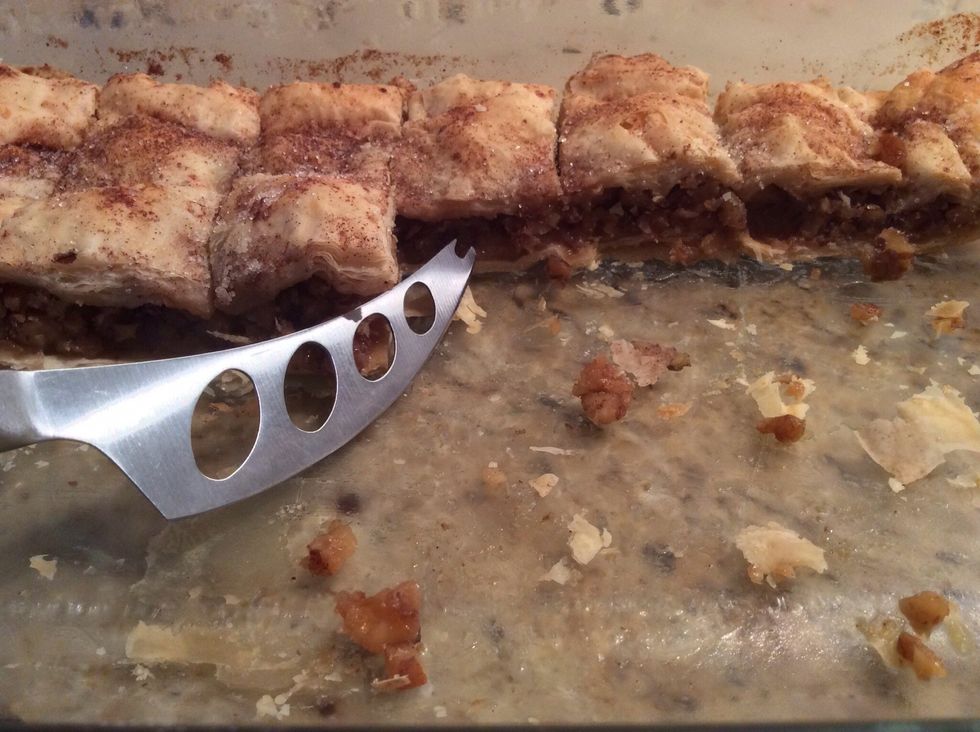 Enjoy your delicious batch of Canuklava! Note, you can spice up your dish by adding cinnamon and/or nutmeg. For the more adventurous, try crumbling some cooked bacon into the mix! Delicious!
1.0 Package of phyllo dough
3.0c Chopped walnuts
2.0c Unsalted butter
2.0c Maple syrup