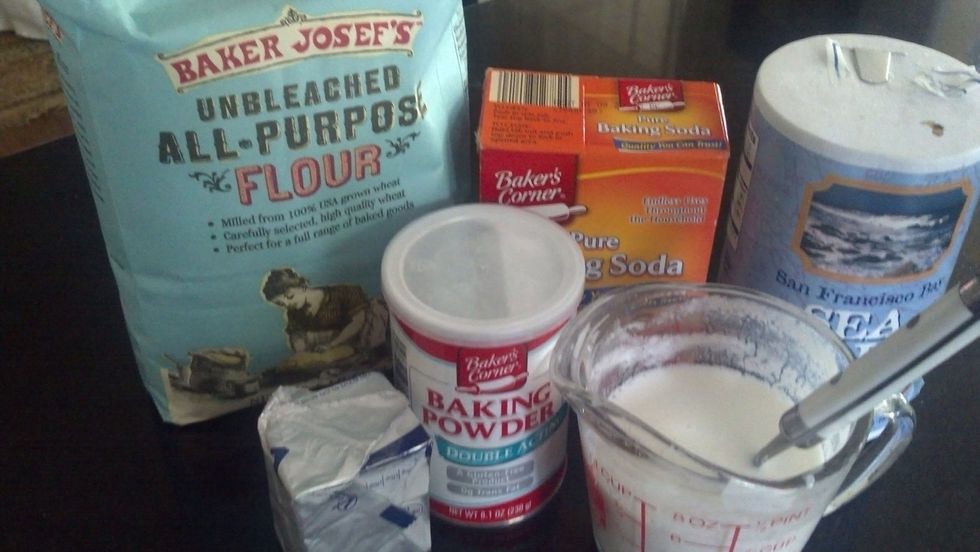 Gather your ingredients
Cut 1/4 cup of butter or shortening into small pieces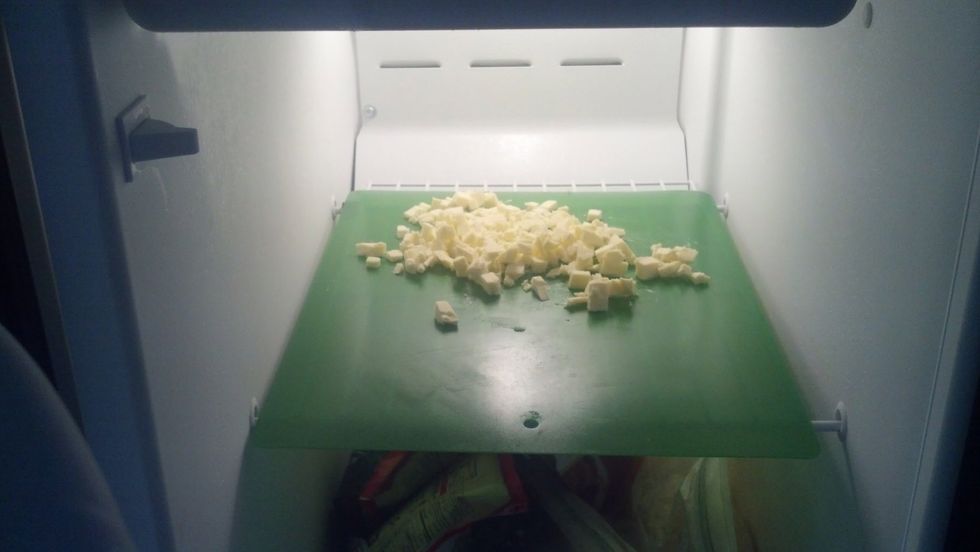 Put it into the freezer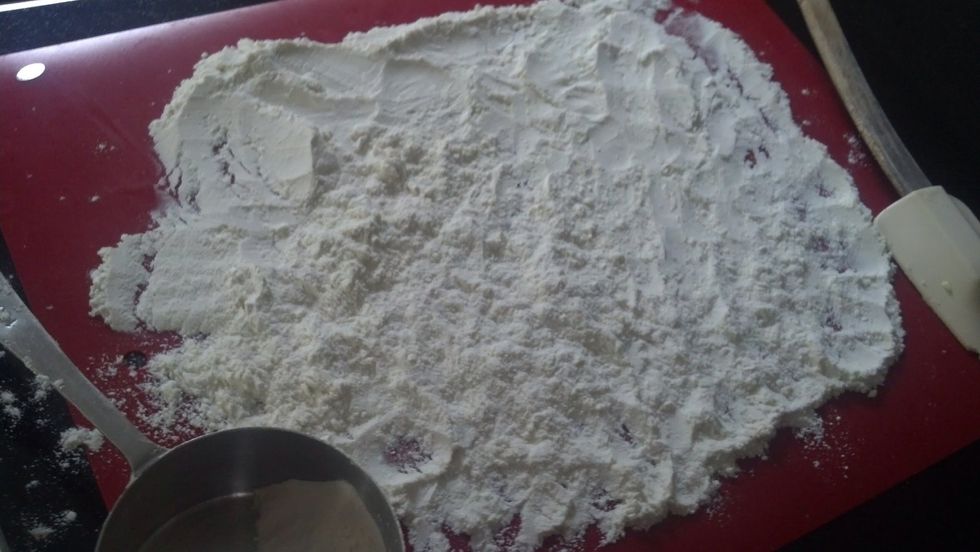 Measure 1 cup of flour on a board. Spread it out to almost cover the board. Set aside, we will use this later once the dough is made.
Preheat oven to 450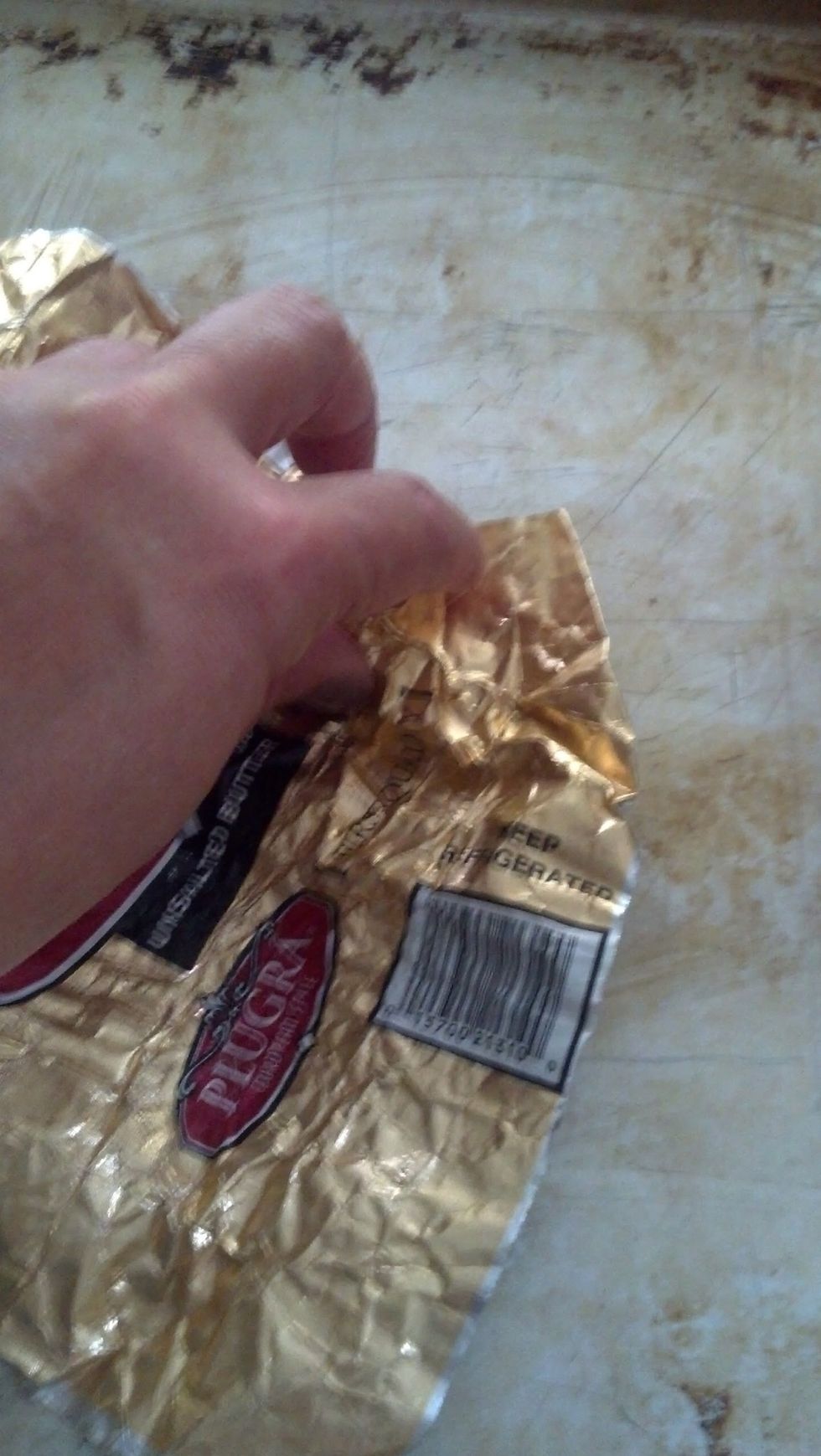 Grease a baking pan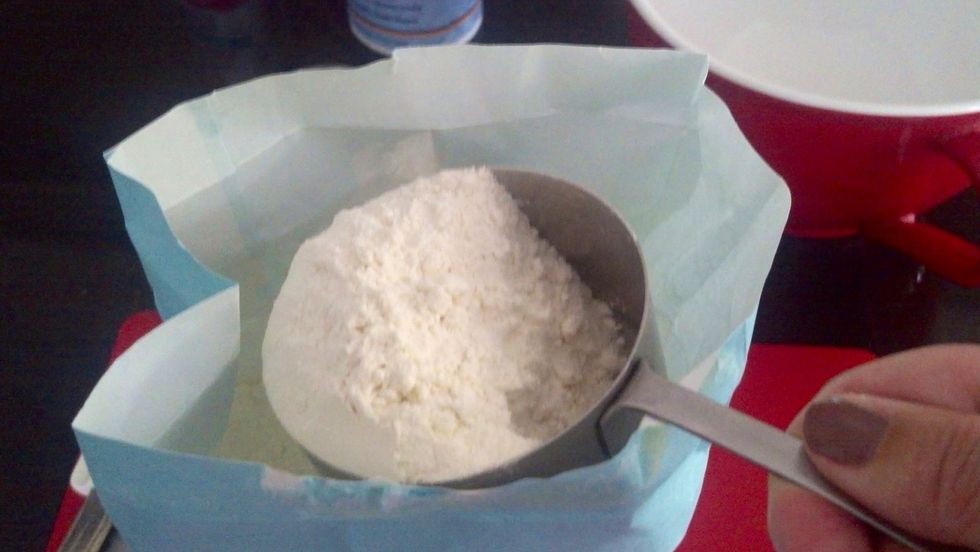 Measure 2 cups flour, put into mixing bowl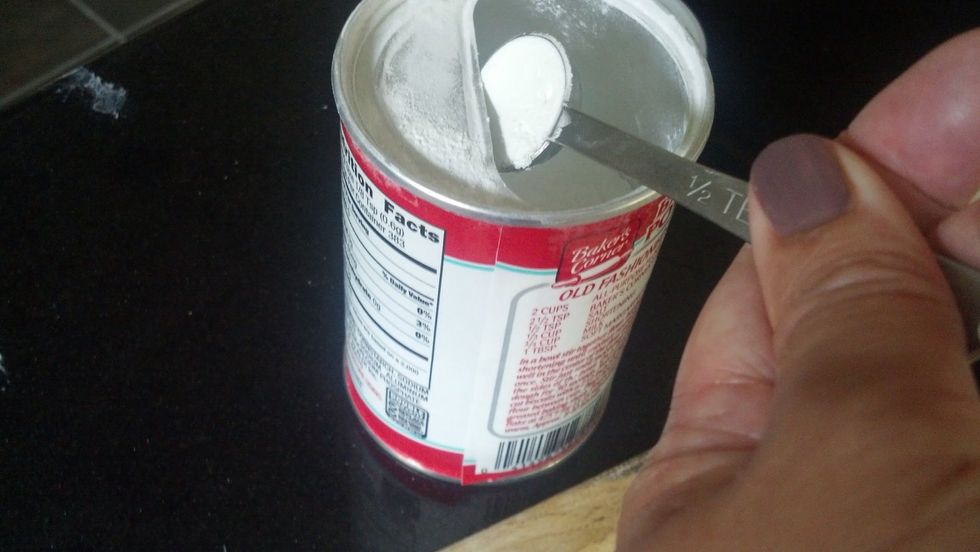 Measure 2 1/2 tsp baking powder and add to bowl
Add a 1/2 teaspoon of baking soda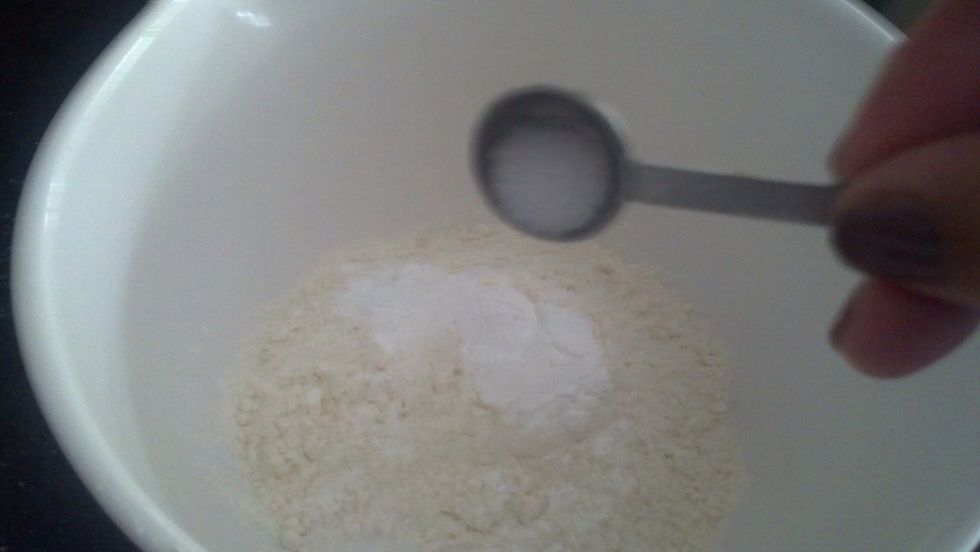 Add 1/2 teaspoon of salt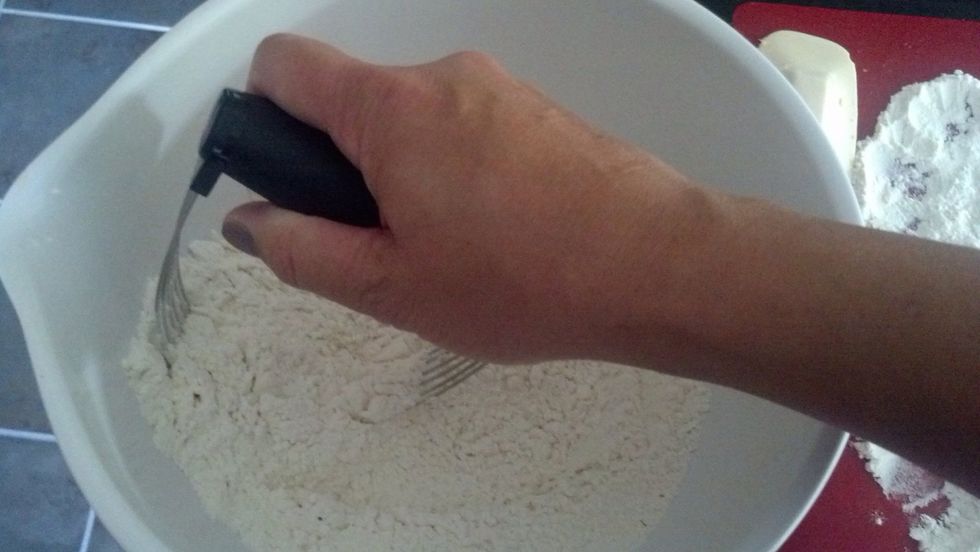 Using a pastry cutter or a whisk, mix to evenly distribute the ingredients
Add the cold butter to the bowl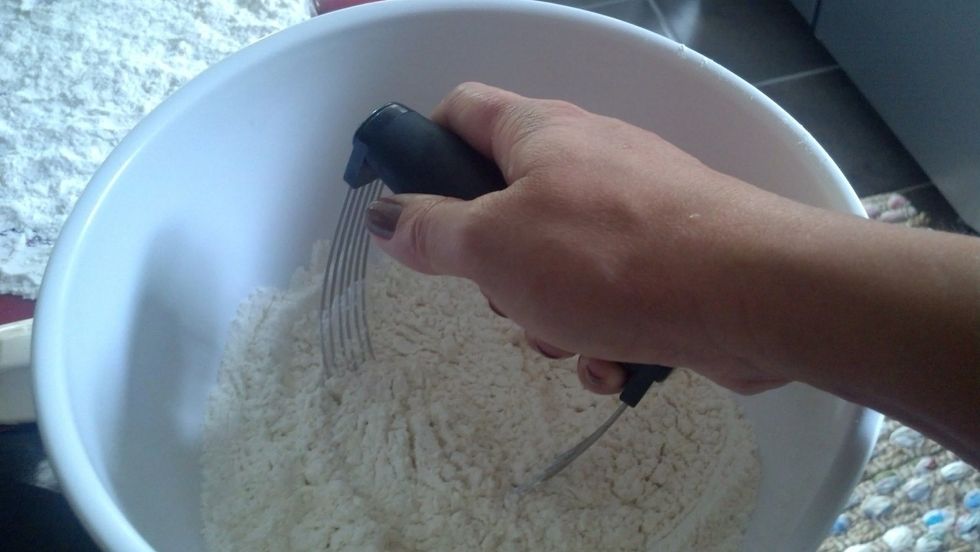 Using a pastry cutter, cut the butter into the flour mixture. You goals is to make the butter pieces even smaller and combining it in with the flour.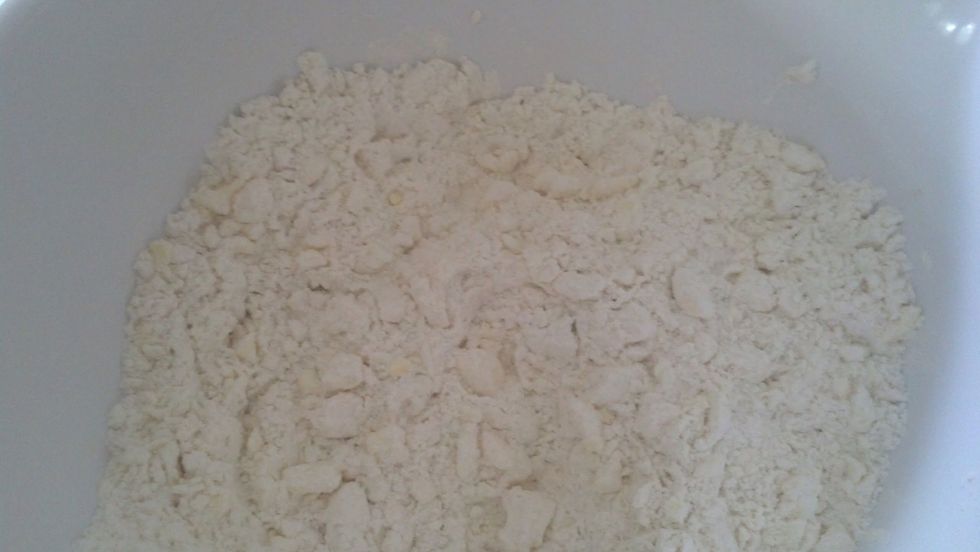 Mixture should look like this. See how the butter is a little smaller and covered in flour? I don't think it looks like wet sand or the size of peas...it looks like shaggy/scraggly flour to me! :)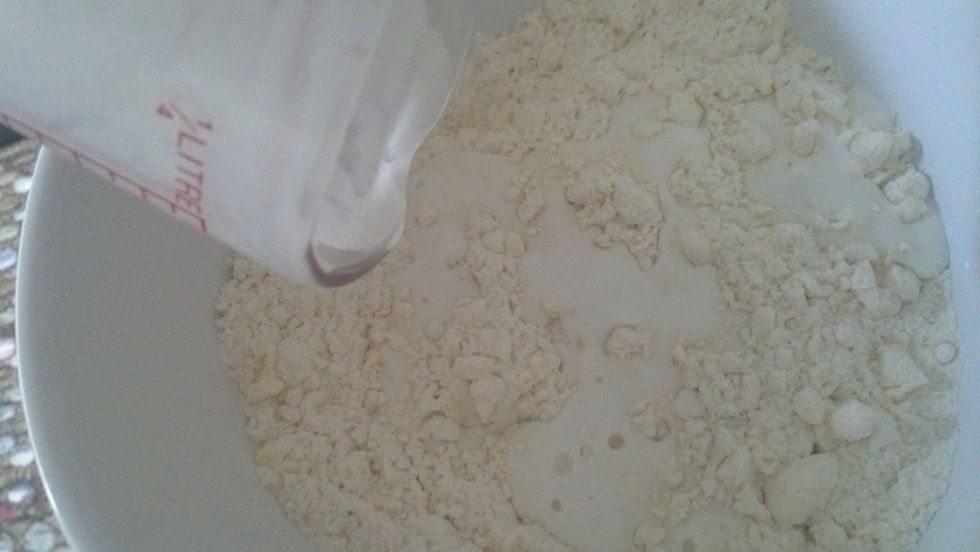 Time to add the 3/4 cup buttermilk. (confession: I had no buttermilk so I used a little greek yogurt mixed with some unsweetened coconut milk)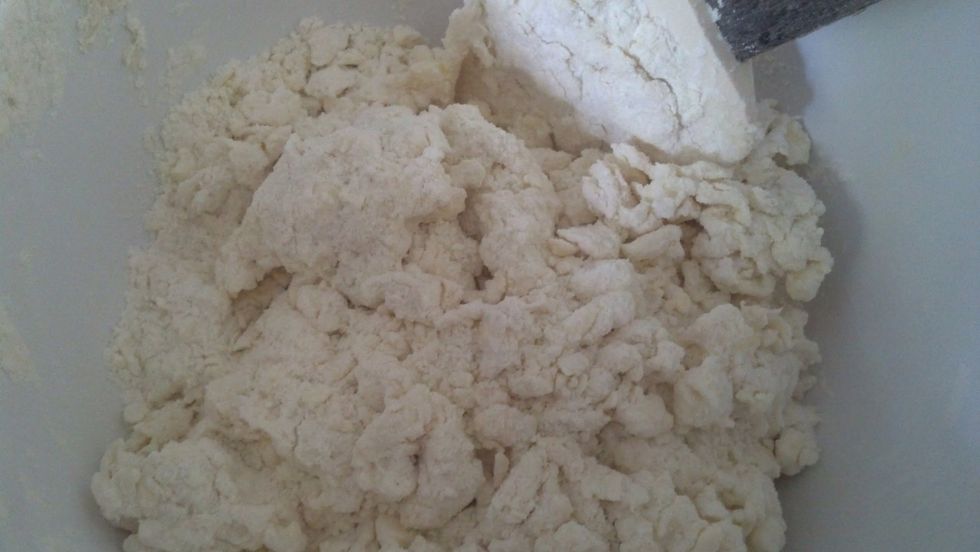 Mix until just wet and starting to clump together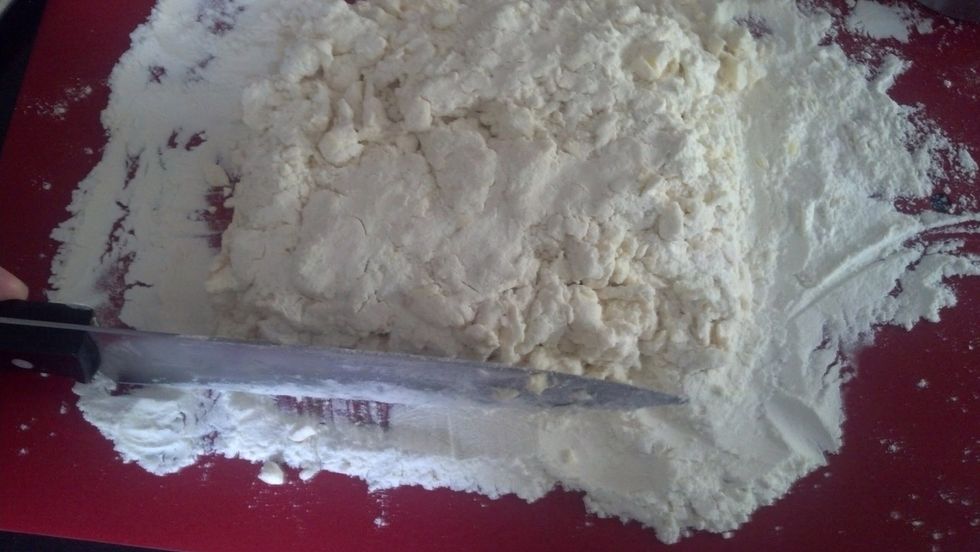 Dump the dough on to the prepared floured board. I use a big chef knife to try and corral it into a rectangle.
Pat the rectangle and use the knife to help lift one side of the rectangle to fold it into the middle of the rectangle. Think of a trifold of paper. Do the same to the other side. This is kneading it.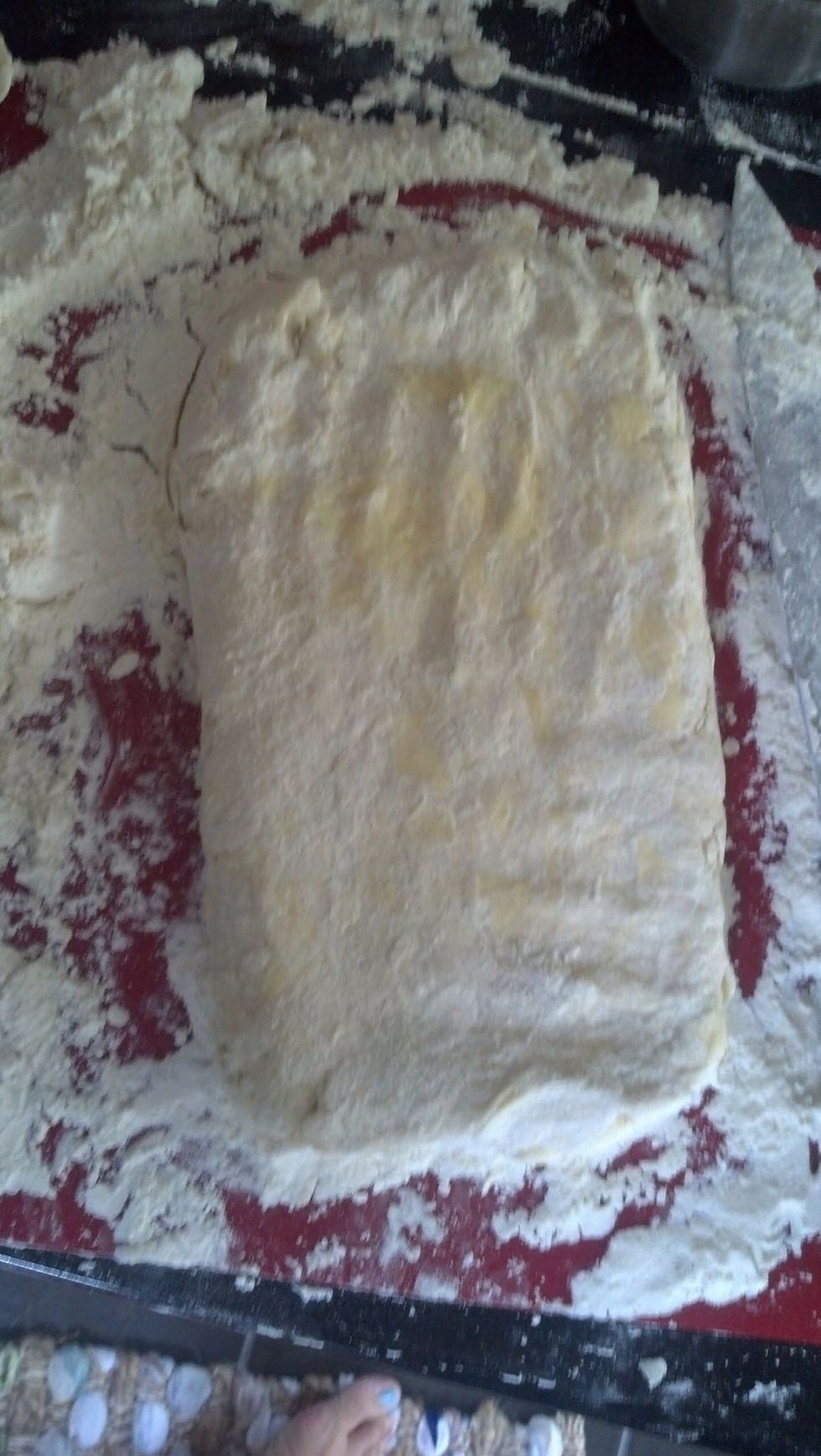 Once you do the first trifold, pat it again to compress the dough together more. It might take another trifold til the dough holds together. When it looks like this, you are ready to cut.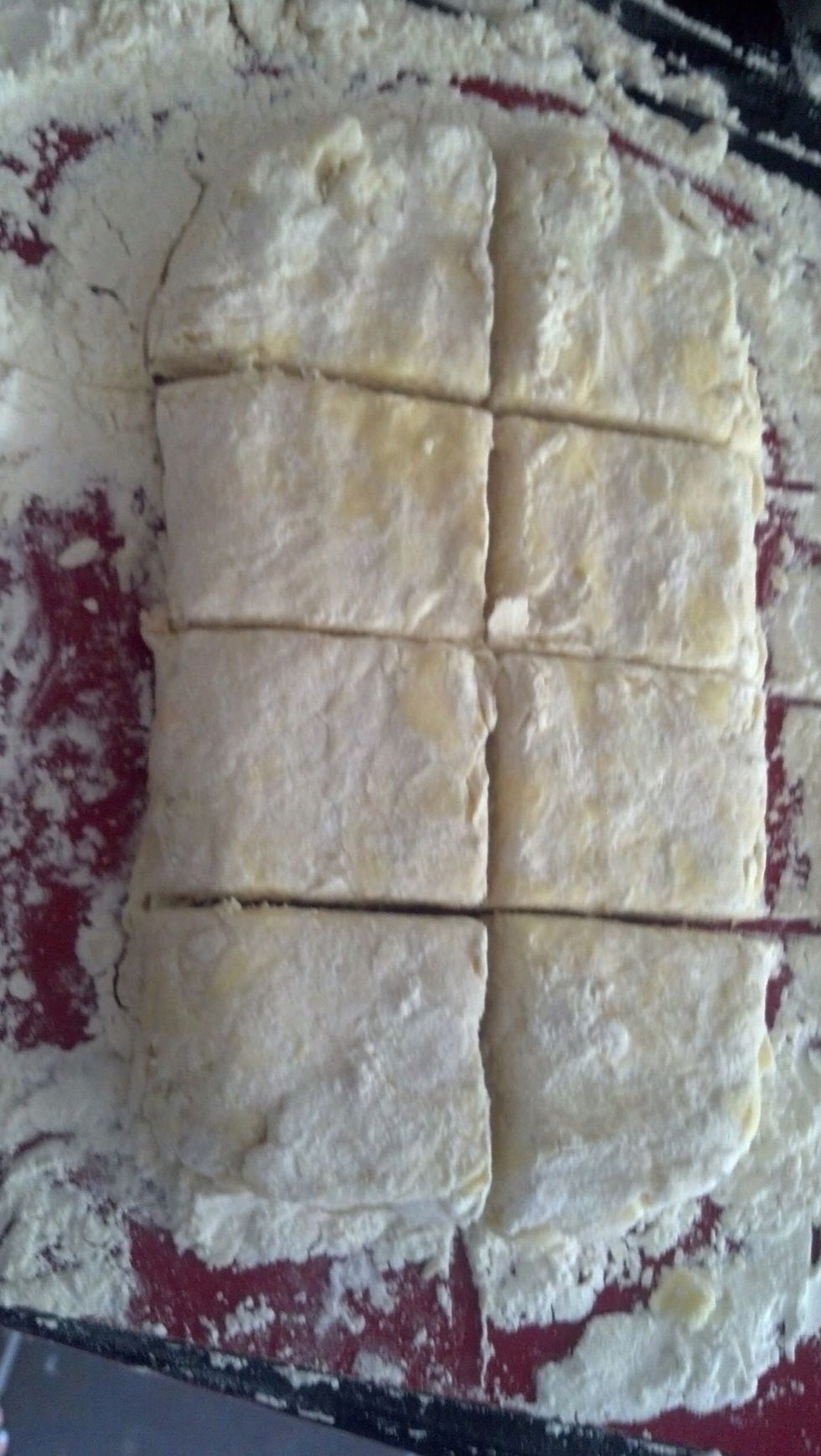 You can use a biscuit cutter, or a glass dipped in flour to make circles, but I just cut into squares so I don't have to re roll the extra bits.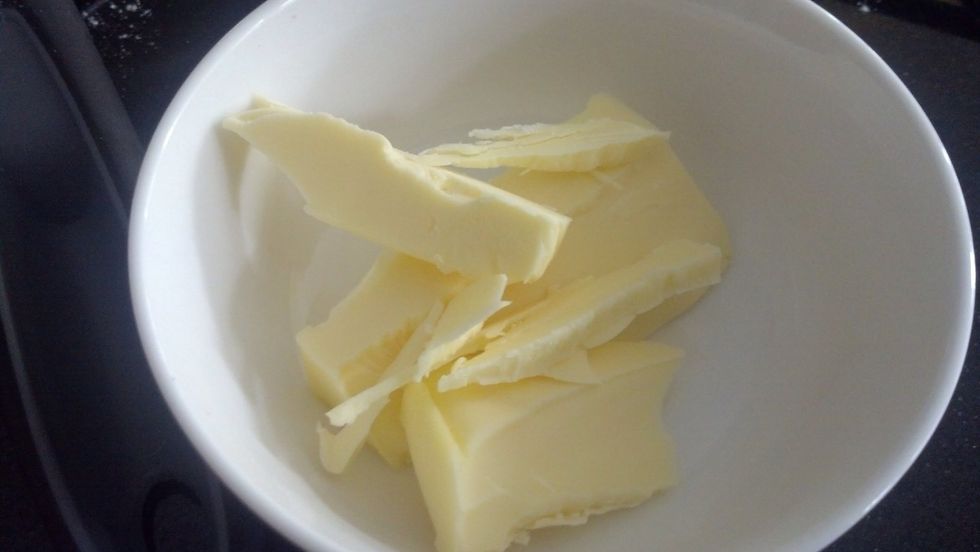 Melt the 2 Tbs of butter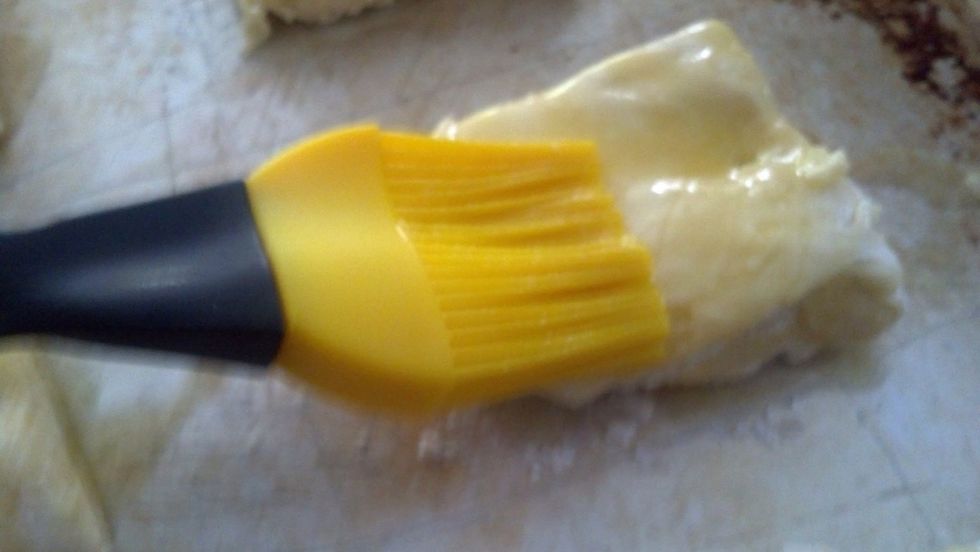 Put the biscuits in the prepared baking pan and brush each with the melted butter.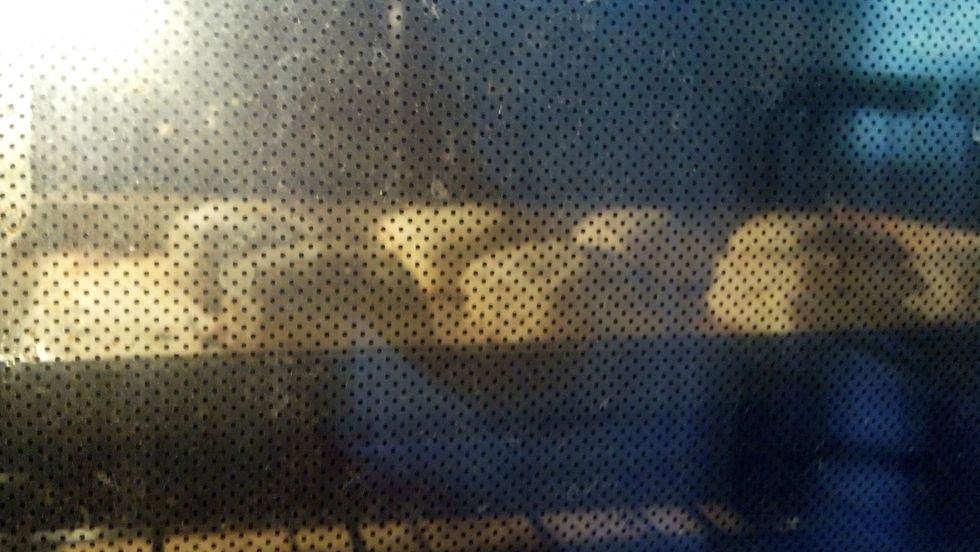 Bake in 450 oven for 7 minutes. THEN TURN THE OVEN OFF and continue to bake until brown, about 5-8 minutes more.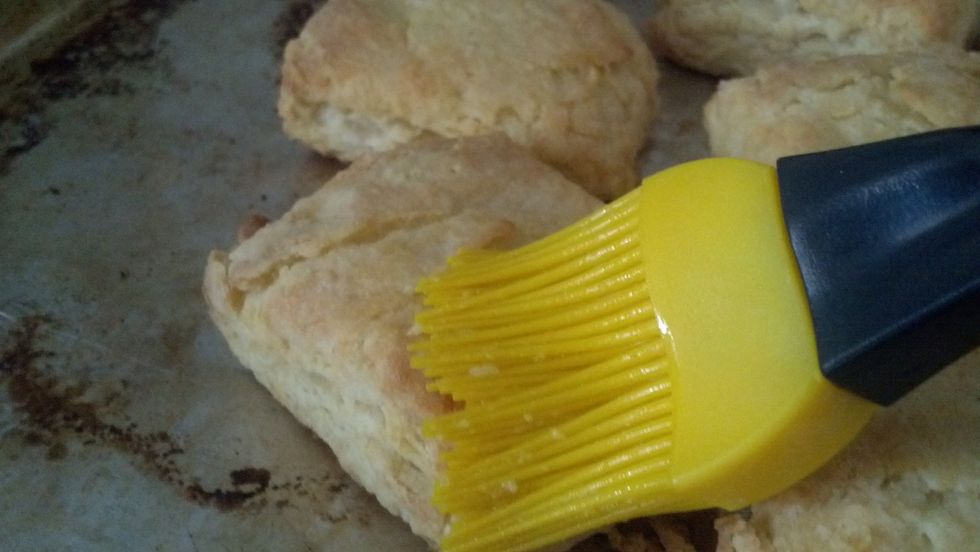 After baking, brush the remaining butter on the tops of the finished biscuits.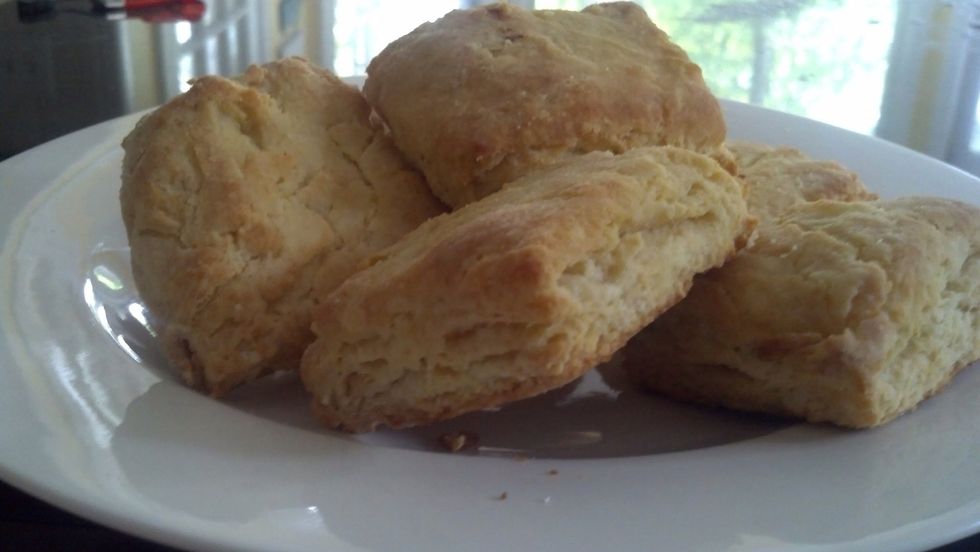 Voila!
Nothing beats a hot biscuit with butter and jam...hope you enjoy them!
2.0c Flour
1/2tsp Baking powder
1/2tsp Baking soda
1/2tsp Salt
1/4c Butter or shortening cut into small cubes & frozen
3/4c Buttermilk
1.0c Flour
2.0Tbsp Melted butter