These cookies are SO good. I honestly am so glad I made them despite my diet. They are so delicious, they taste like toffee/browned butter/caramel-y/awesomeness.
45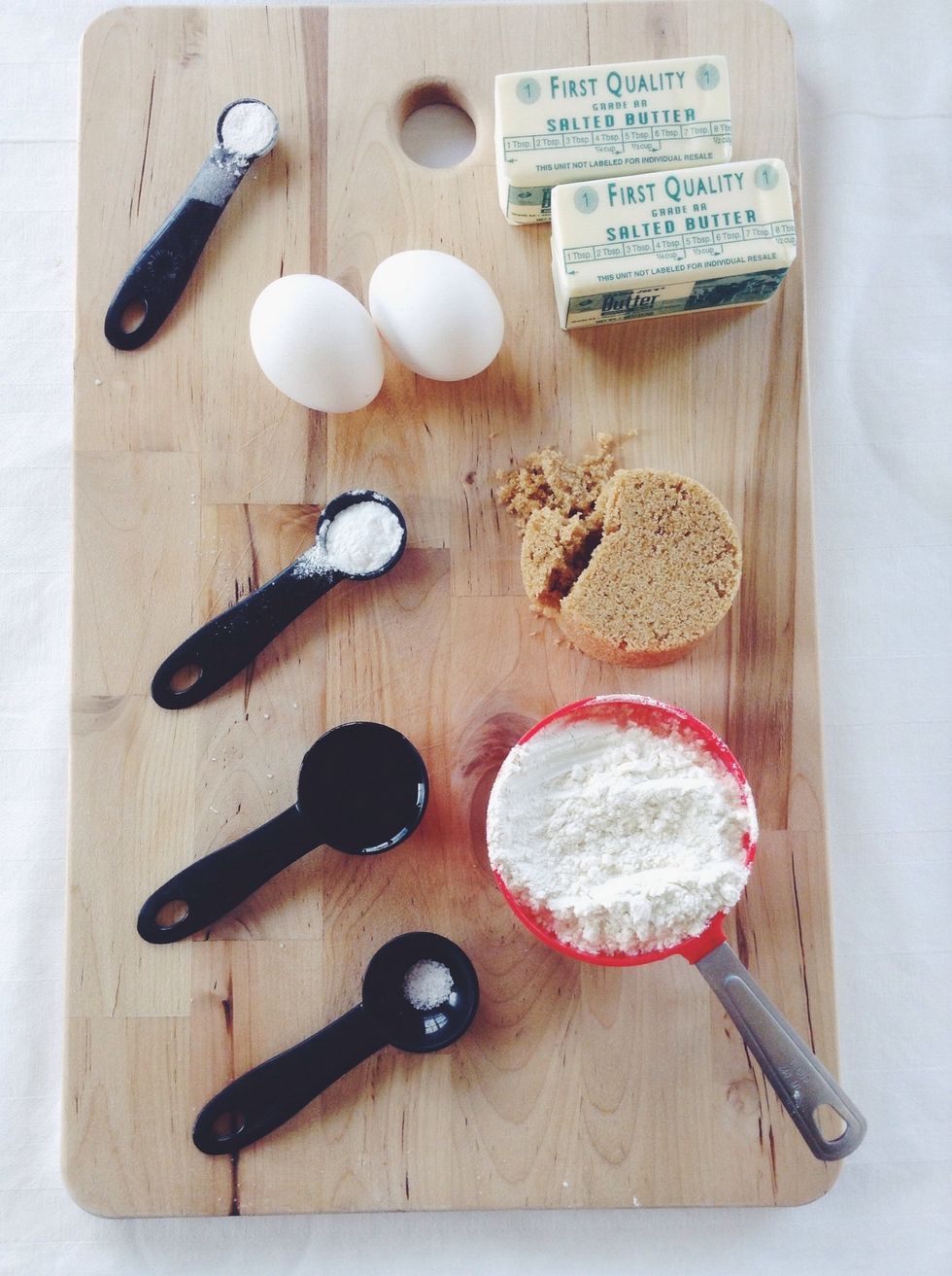 Gather your supplies and preheat the oven to 350F . The measurements are listed in the supplies drop down menu for all you new snapguiders!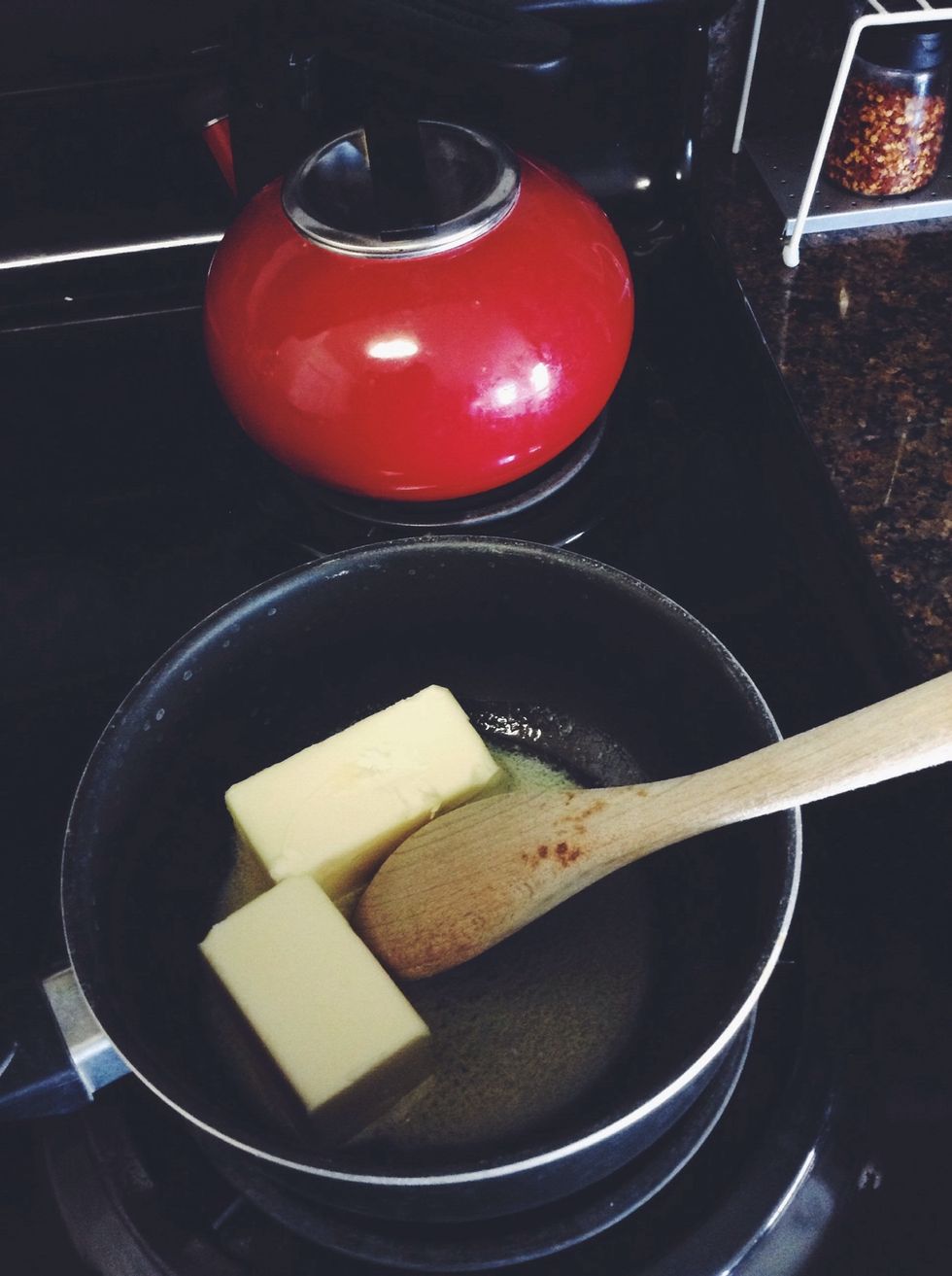 Start by placing your butter in a sauce pan to melt on medium heat. We are going to brown the butter and make it 10 times better then regular tasting butter. Do this right! it makes the recipe
The butter has melted, now we shall wait. Watch closely because it can go from brown to burnt quick! Gently stir occasionally.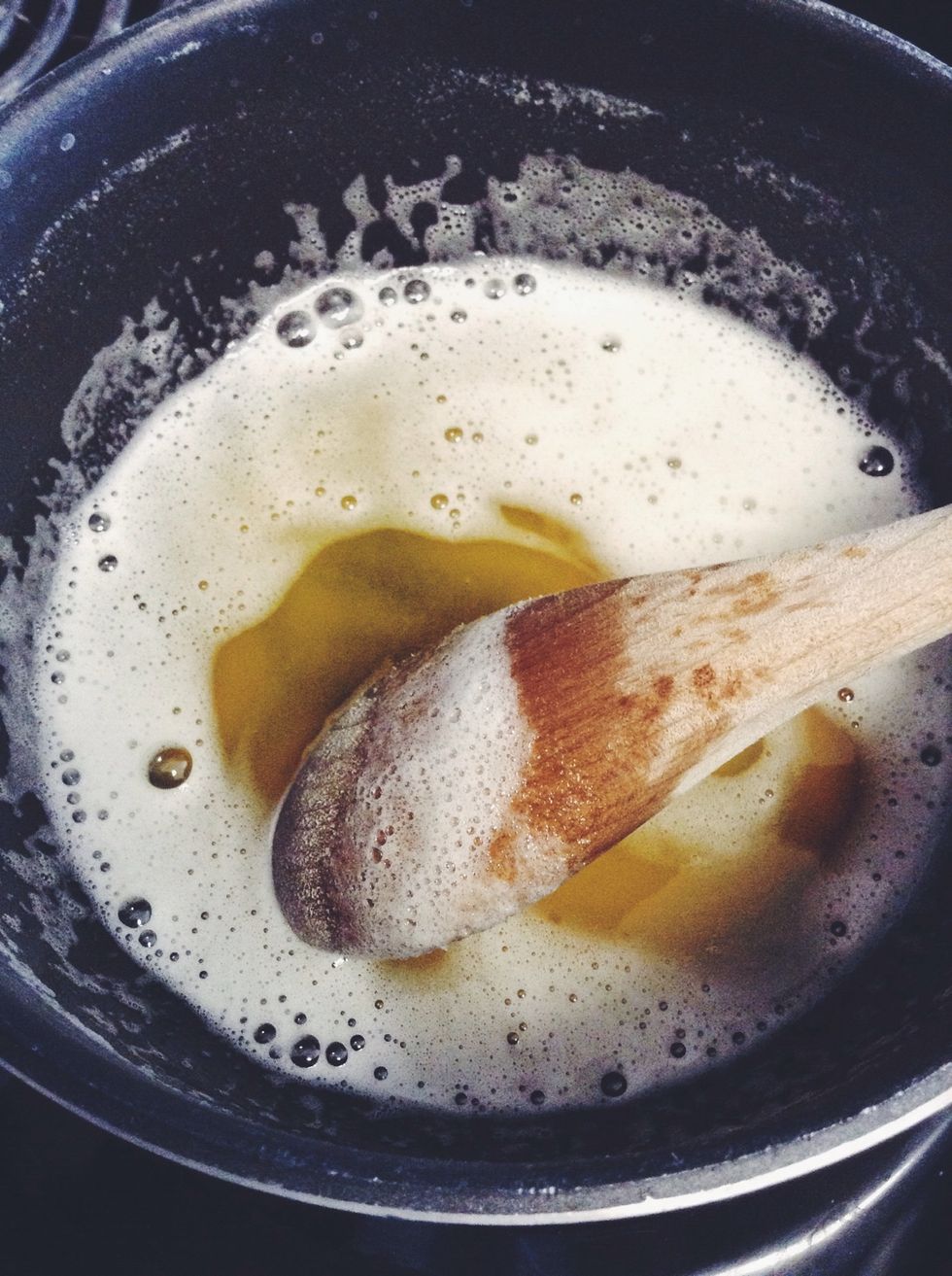 Keep on stirring until it turns amber and smells fragrant and nutty. It will sort of look like beer here, Belhaven to be exact. This is what you want it to look like.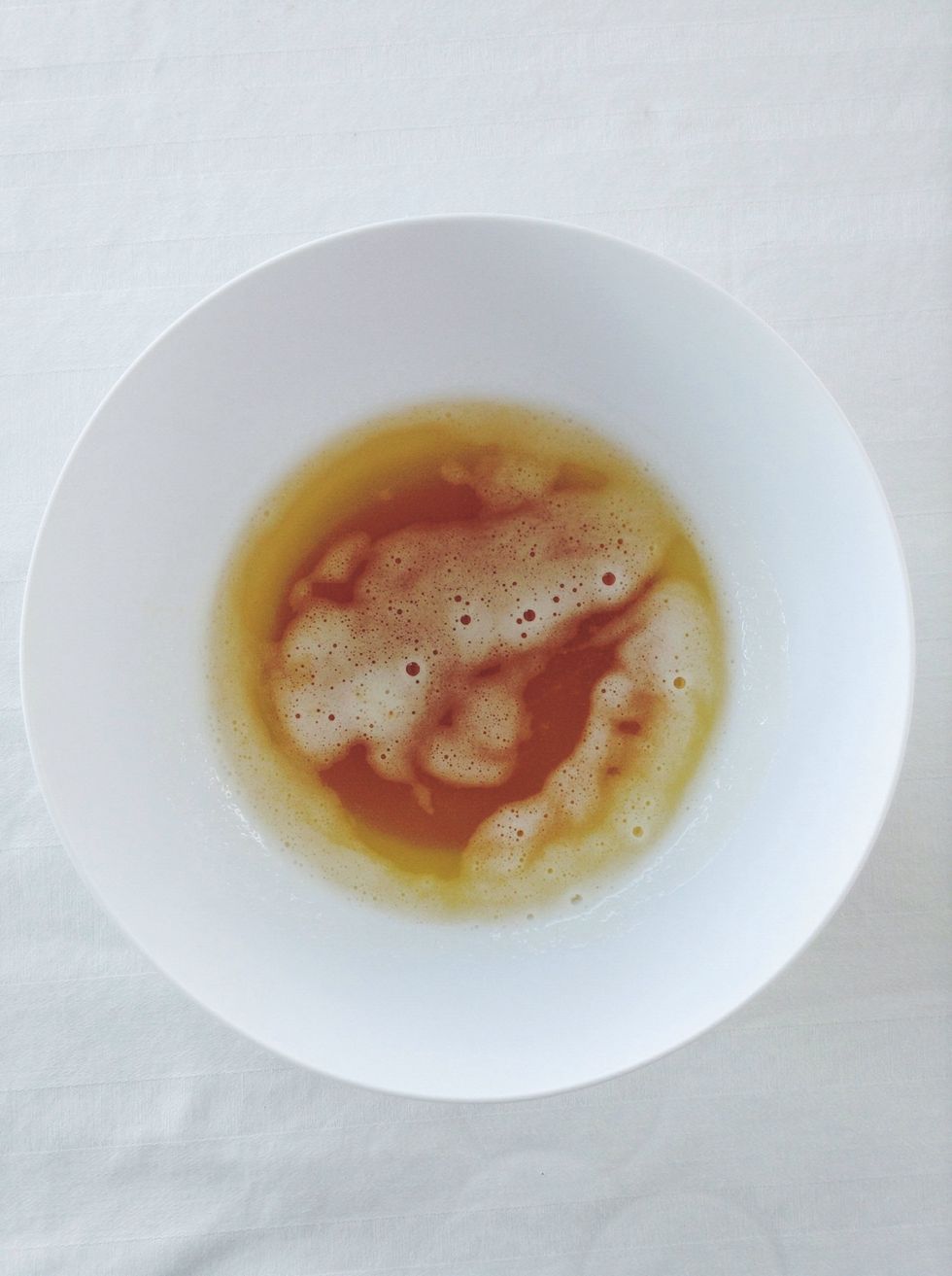 Transfer it into a bowl and let cool slightly.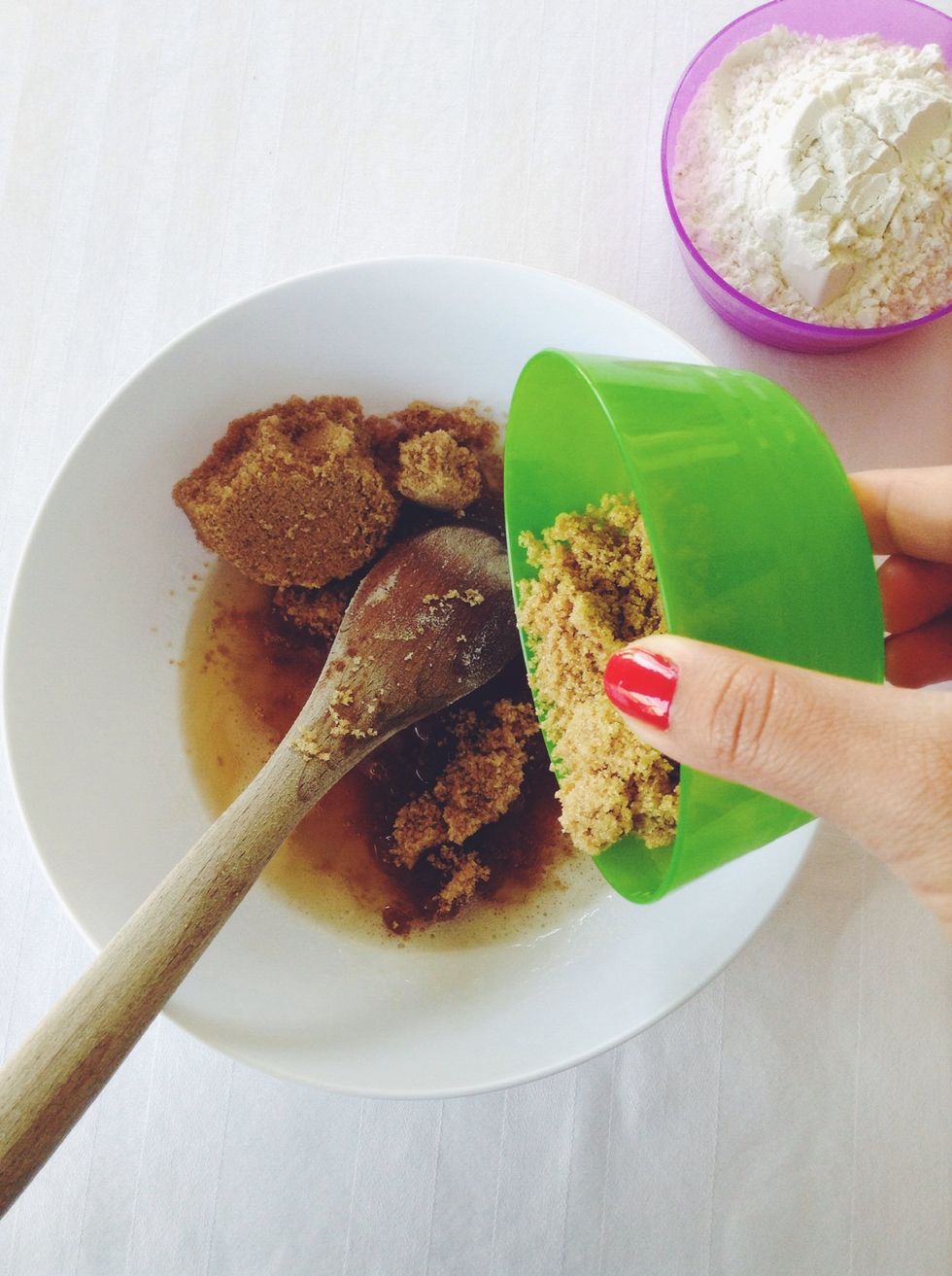 Now add your brown sugar! These two are gonna mix so well and it will start to smell really really good. Mix well!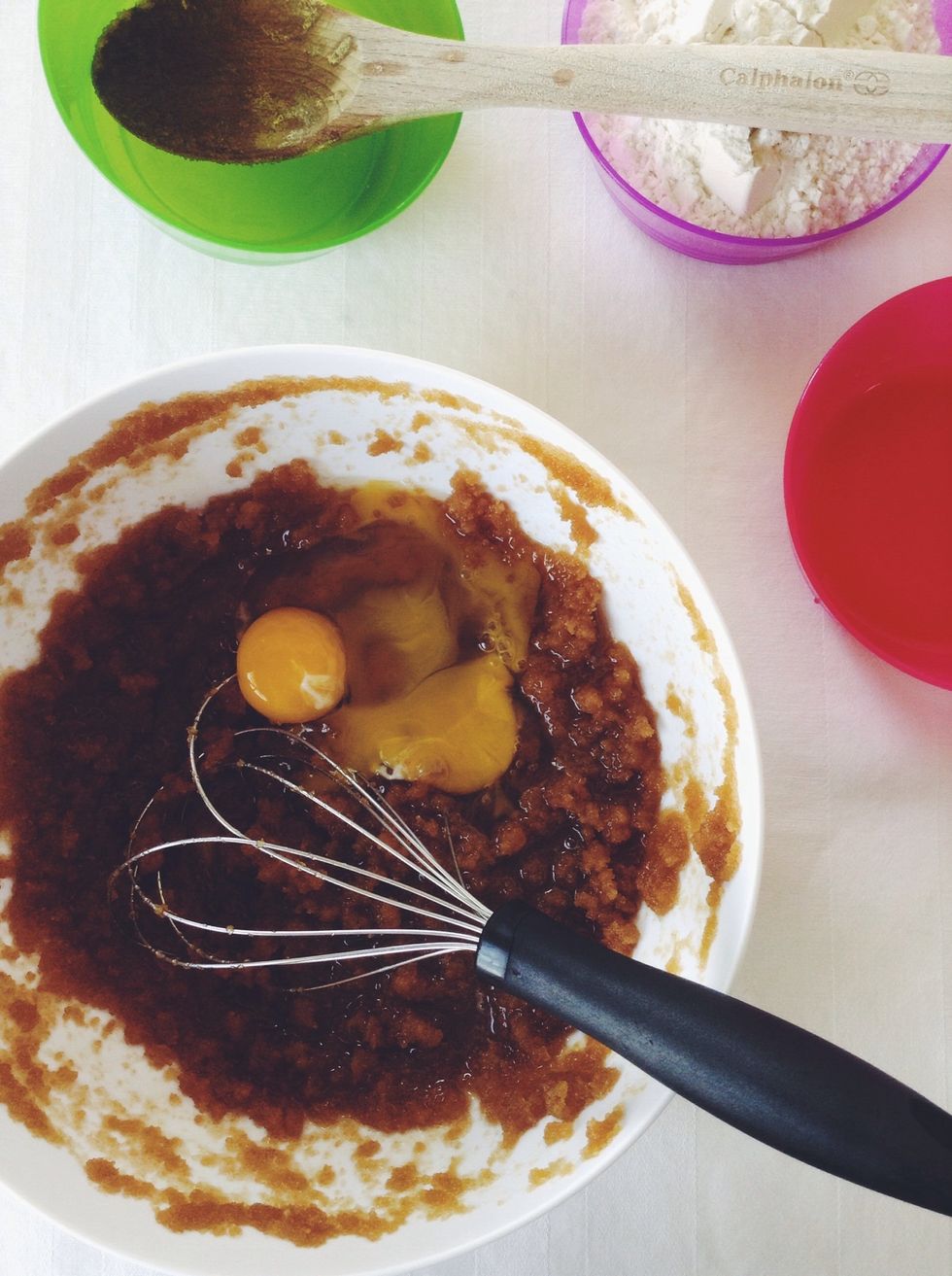 Now add your egg and yolk. Mix well.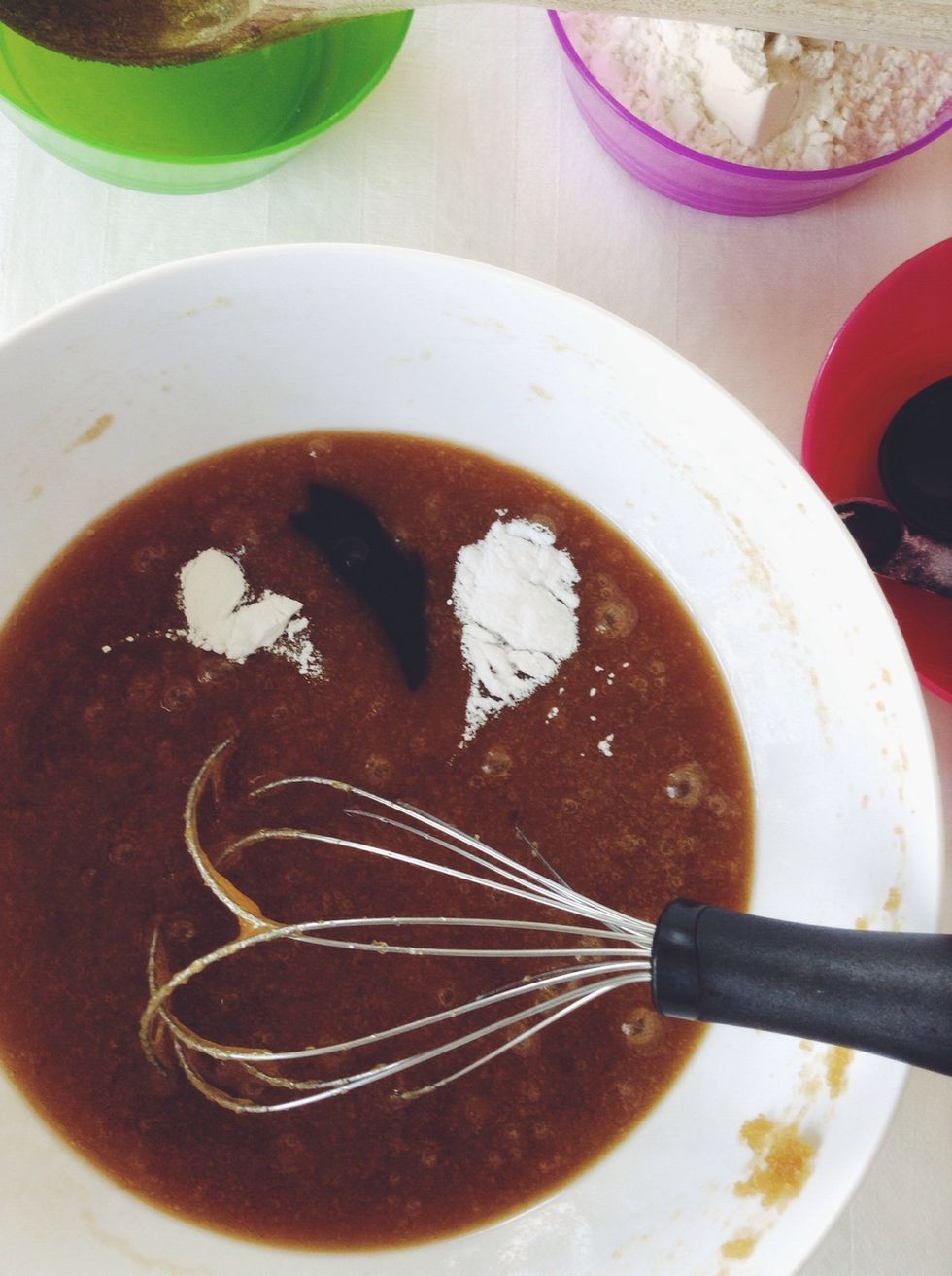 Add your baking soda, baking powder and vanilla. I used vanilla bean paste for extra awesomeness.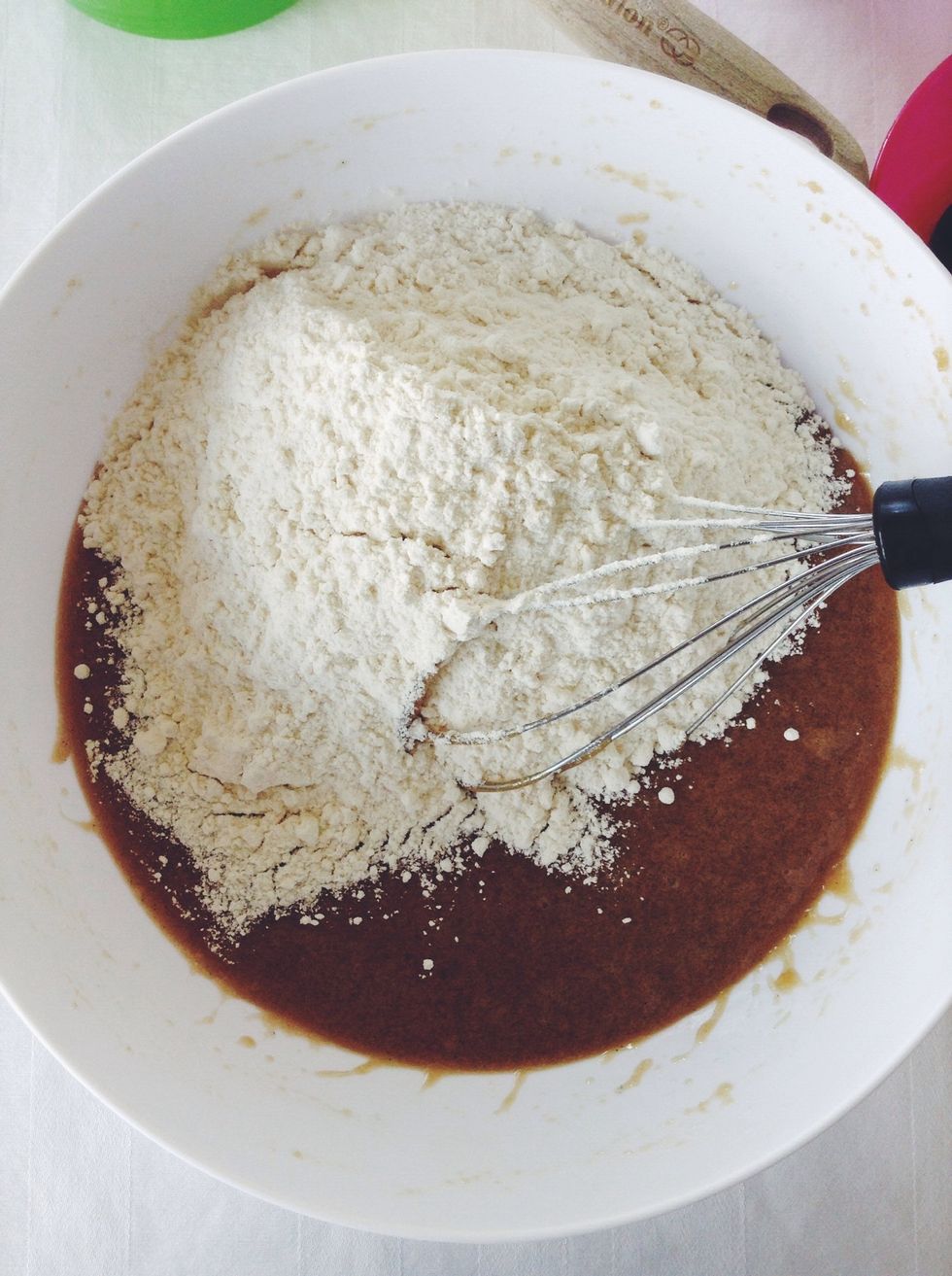 Add your flour and mix until combined.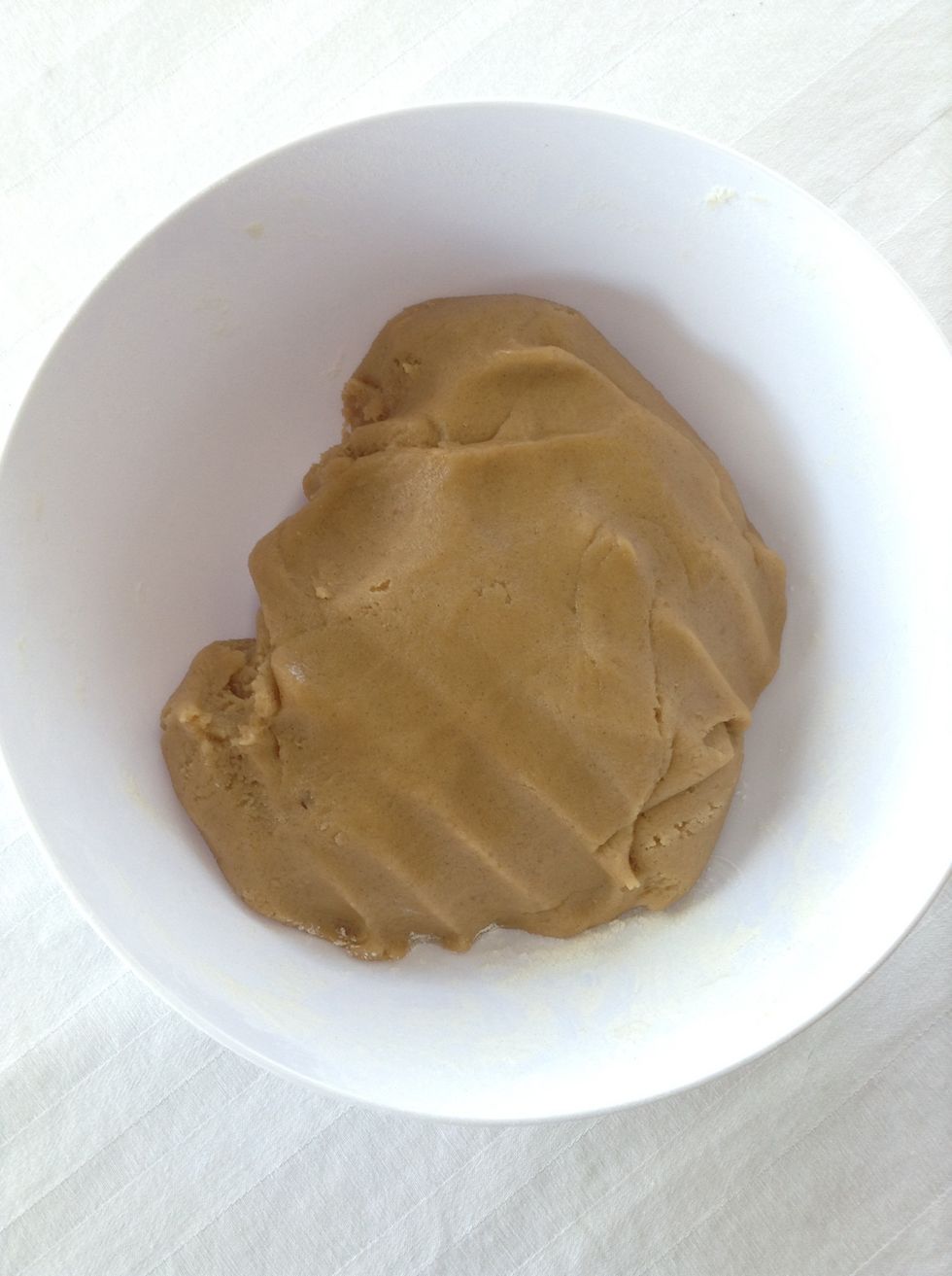 I used my hands a bit to make sure everything was incorporated.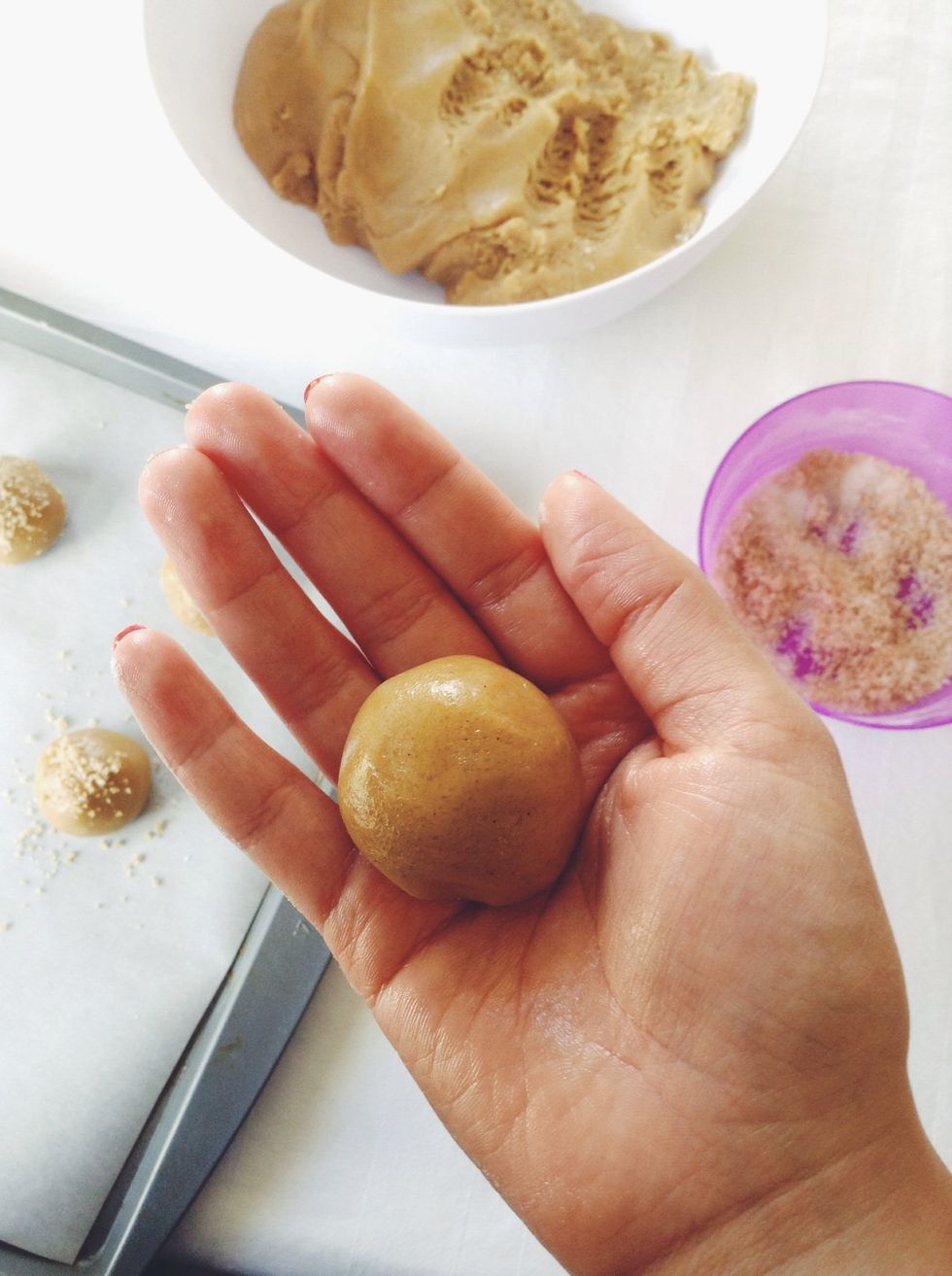 Now roll that cookie dough into a 1 inch ball. This is optional, but I sprinkled some white sugar and brown sugar on top to make it pretty.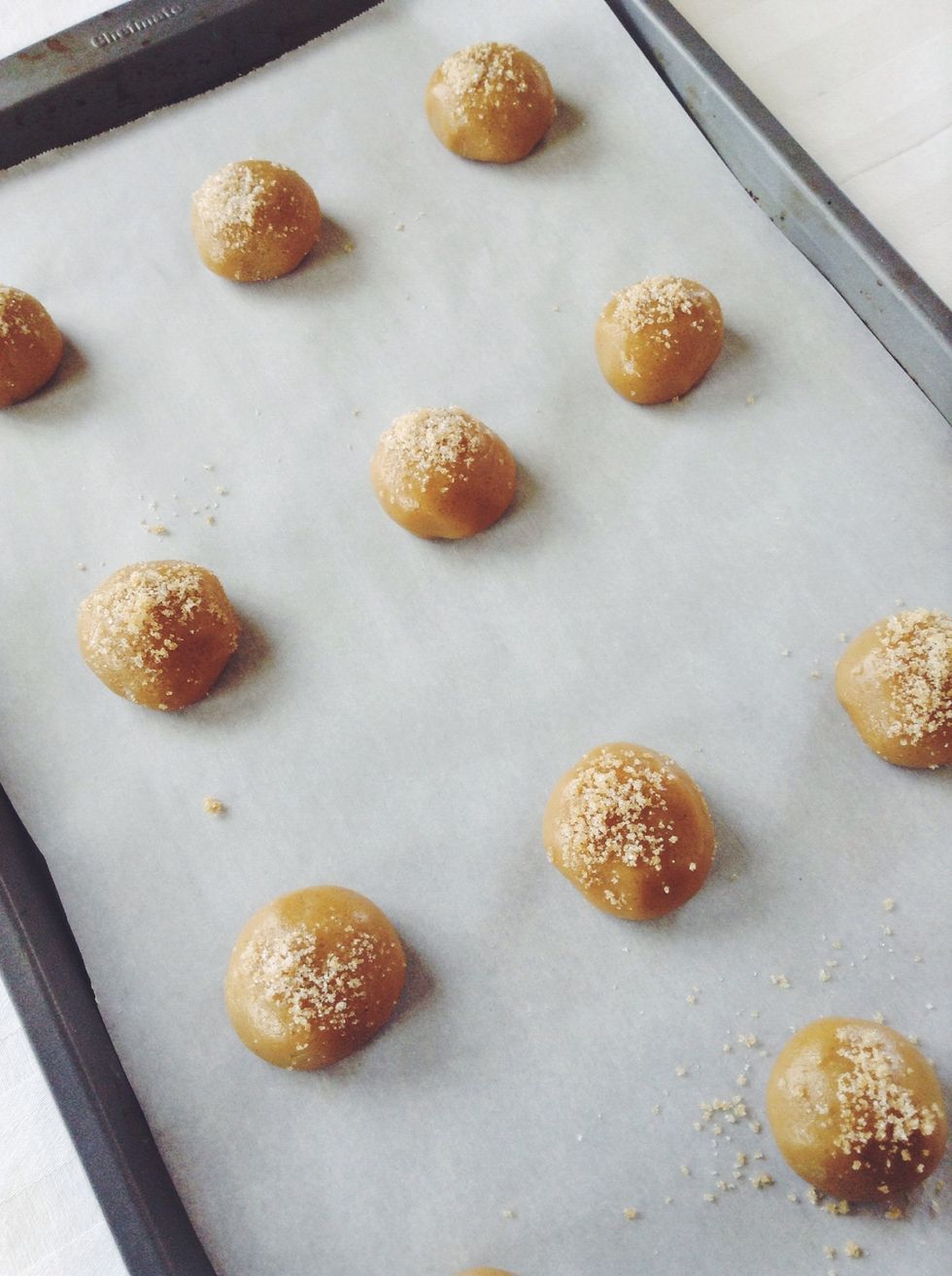 Place about 1 and 1/2 inch apart and bake at 350 degrees for 9 minutes for a chewey cookie after it cools, or 10 minutes for a firmer cookie with a slight chewey centre. I like 9 minutes better.
Let your cookies lightly cool before moving them onto a cooling rack.
Leaning tower of cookies.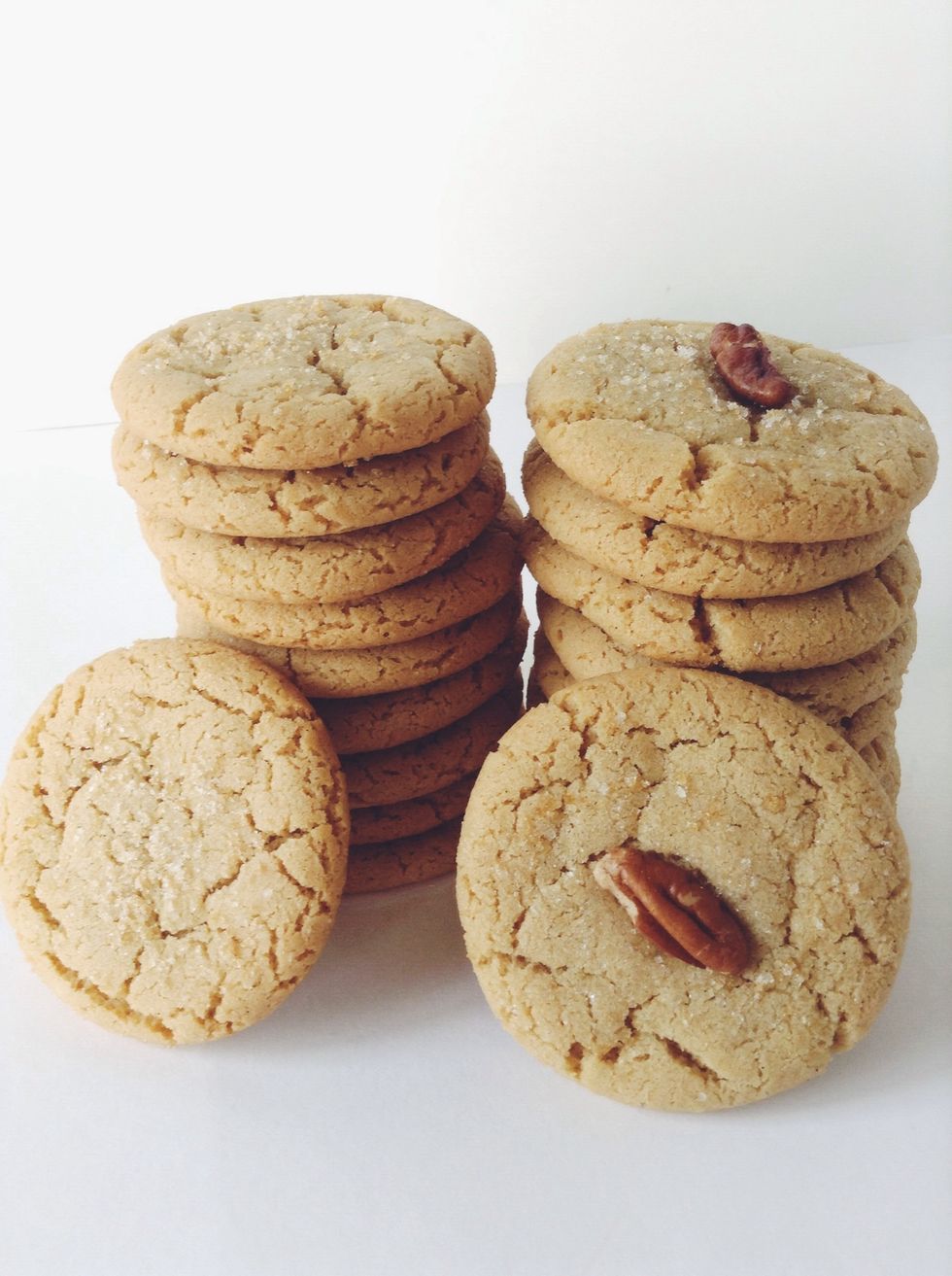 Try not to eat them all. I ate three so far..... I topped some with a pecan because who doesn't like a cookie with nuts! Next time I'll add pecans throughout to balance the sweetness of these babies.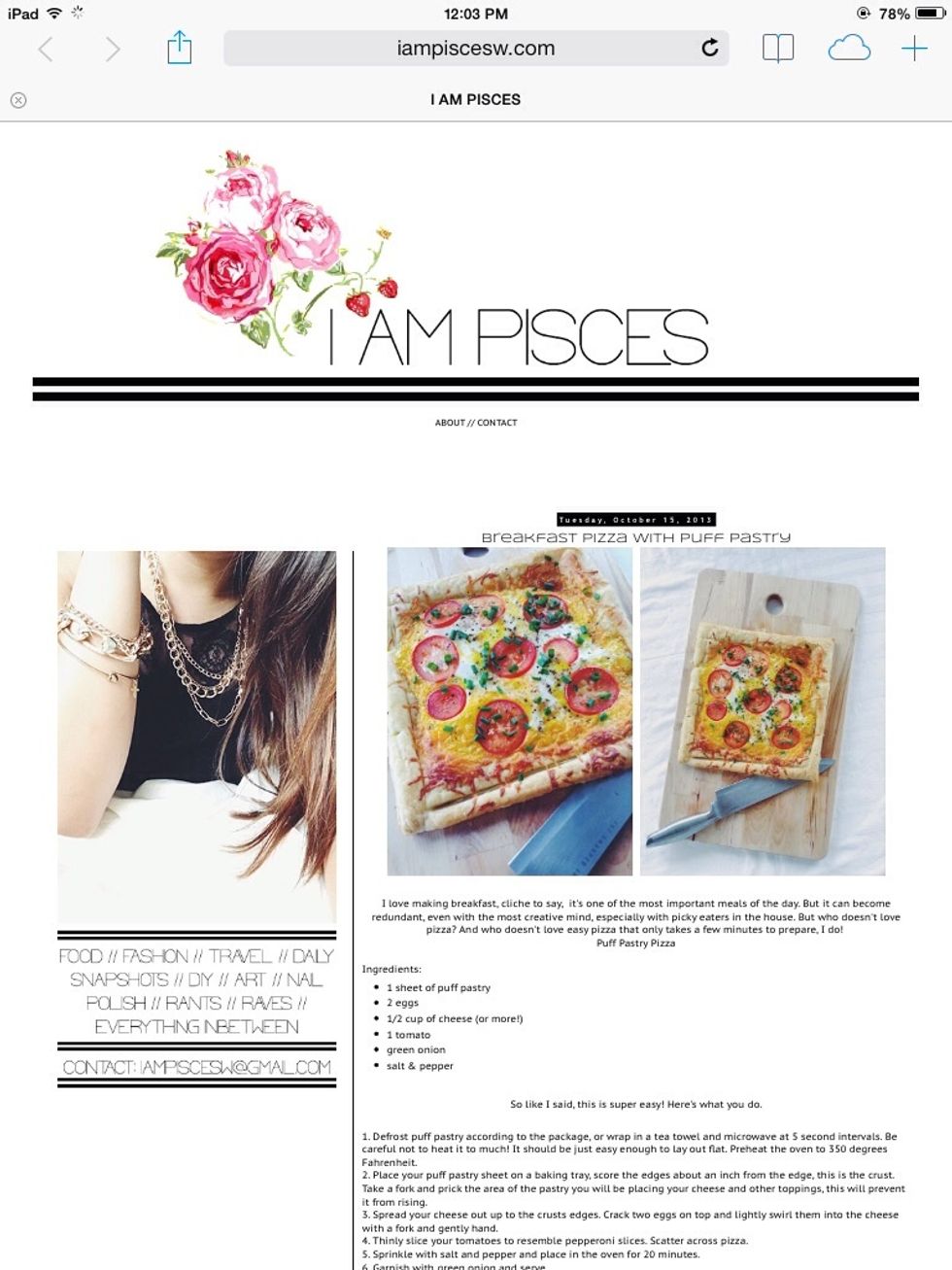 Thanks for viewing! For more recipes visit www.iampiscesw.com
3/4c Brown sugar (packed)
1/4c Flour
1/4tsp Baking powder
1/2tsp Baking soda
1.0 Egg
1.0 Egg yolk
14.0Tbsp Salted butter
1.0Tbsp Vanilla extract
4.0Tbsp White sugar and brown sugar mix (optional)
Sherry Williams
Love to cook bake and create. Owner of the blog I AM PISCES. All my guides are featured on my blog with better pictures!