Bake Brigitte's Pineapple Surprise Cake
33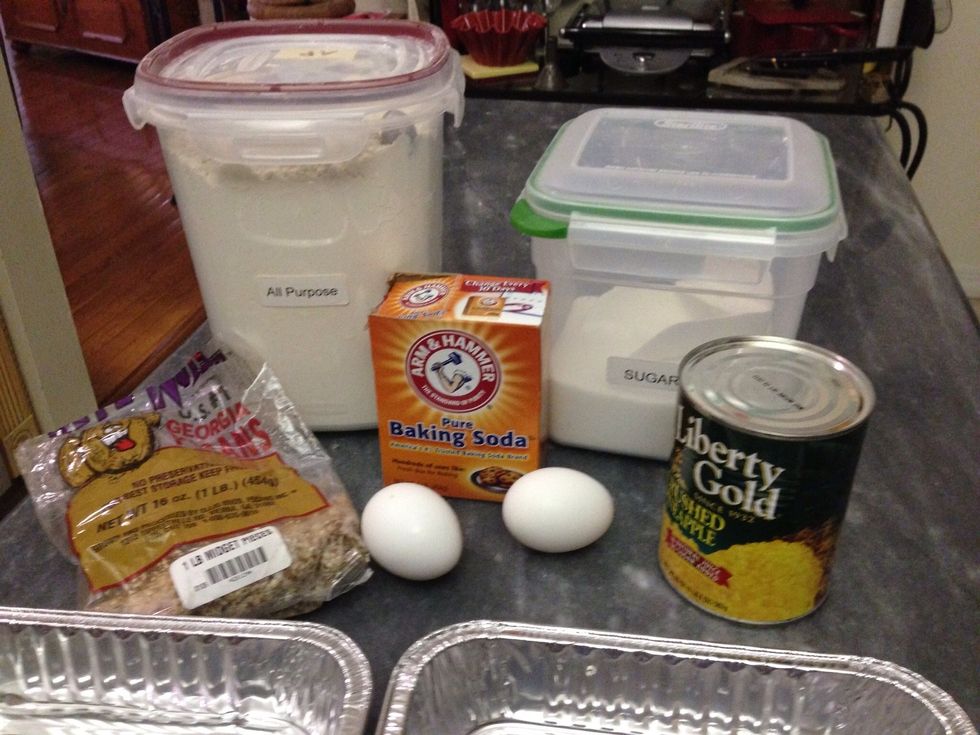 Gather the ingredients for the cake. LOOK! No FAT,😃. That's the SURPRISE!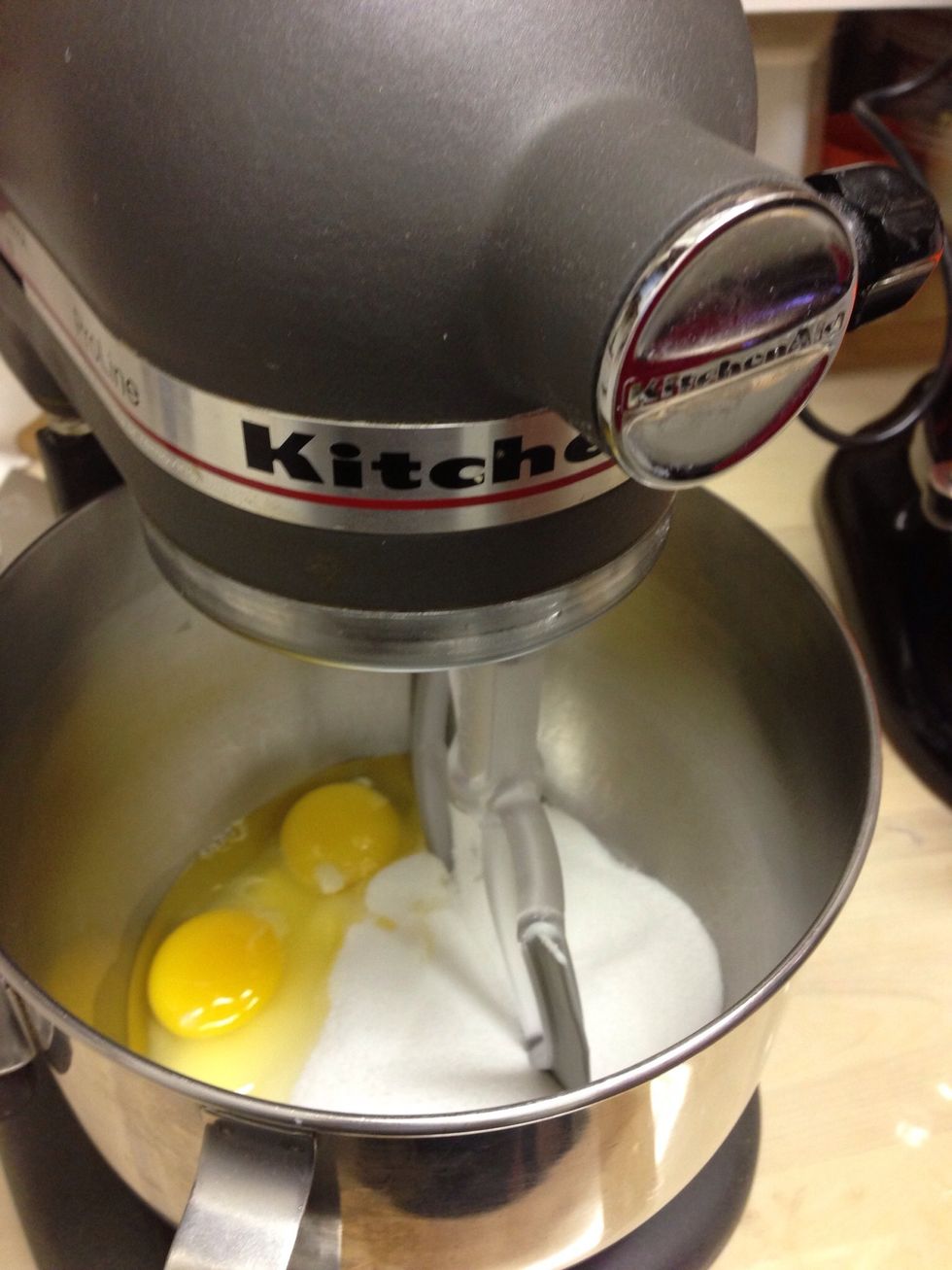 Beat the eggs and sugar together in your mixer. If you have the "spatula" version of the paddle attachment, it really helps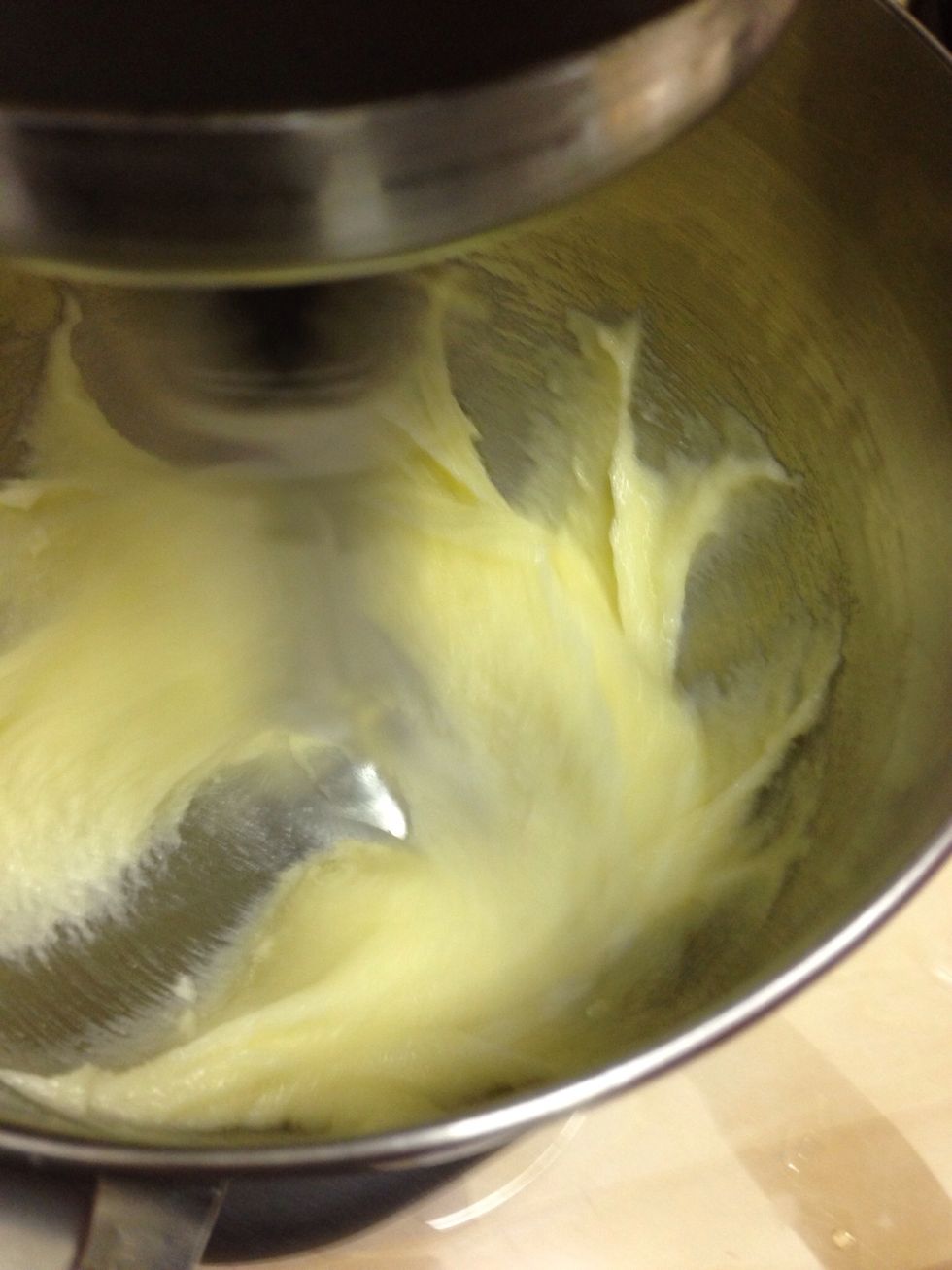 Beat until light and airy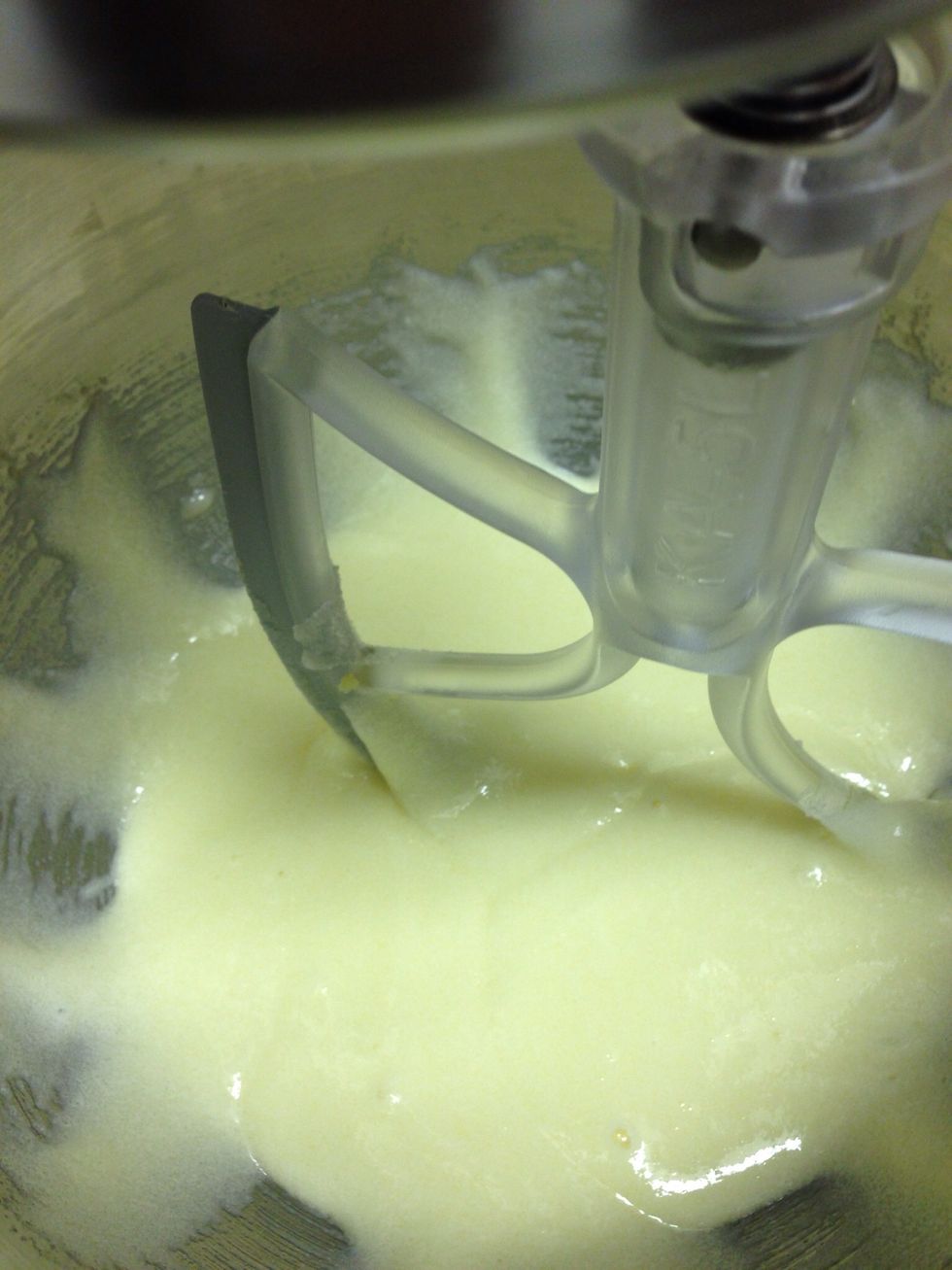 It will look like this!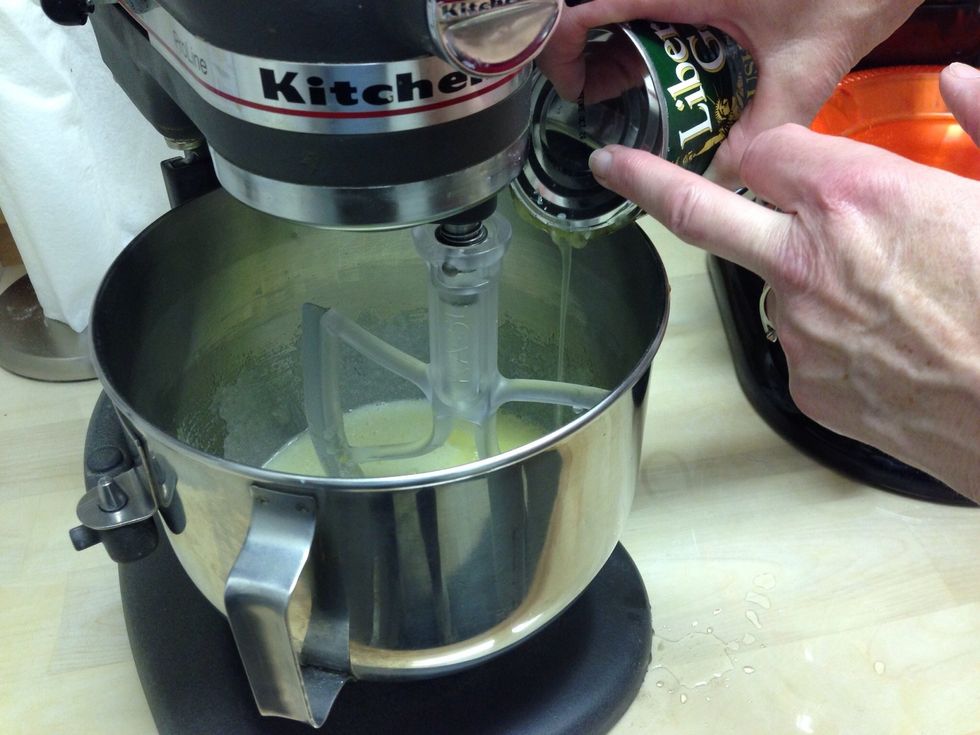 Add the pineapple juice from the can.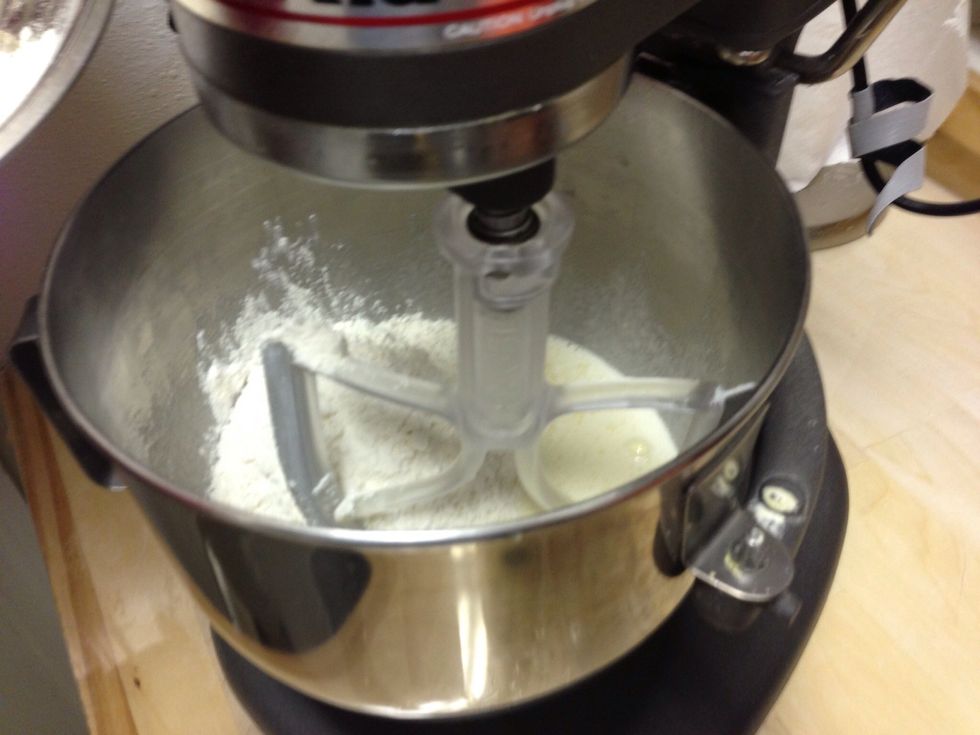 And one half of the flour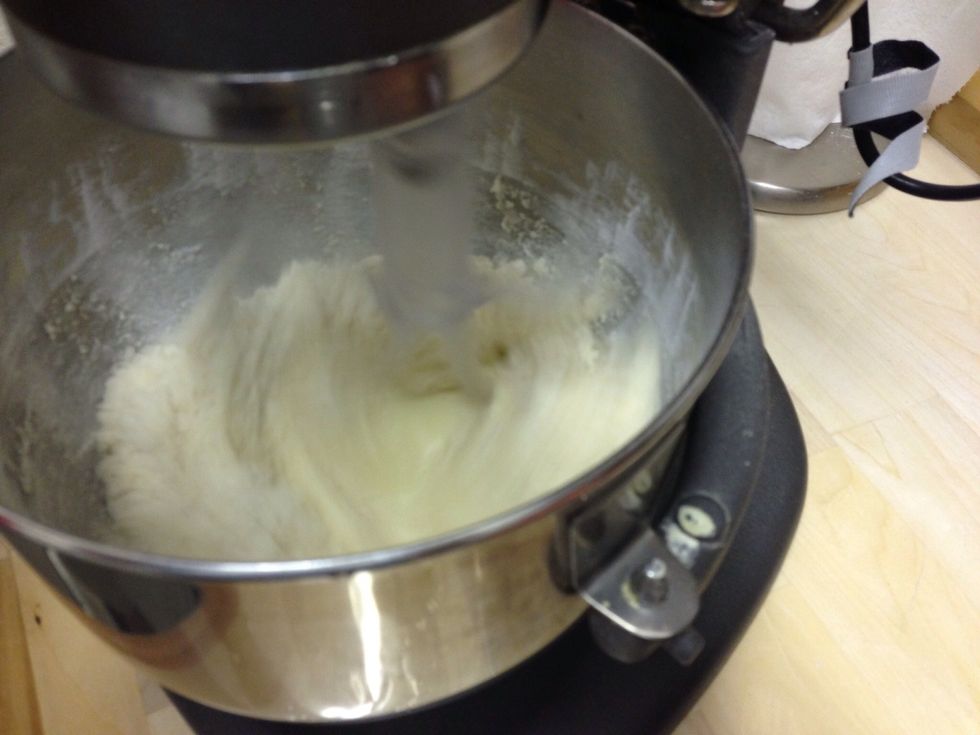 Stir them until all incorporated.......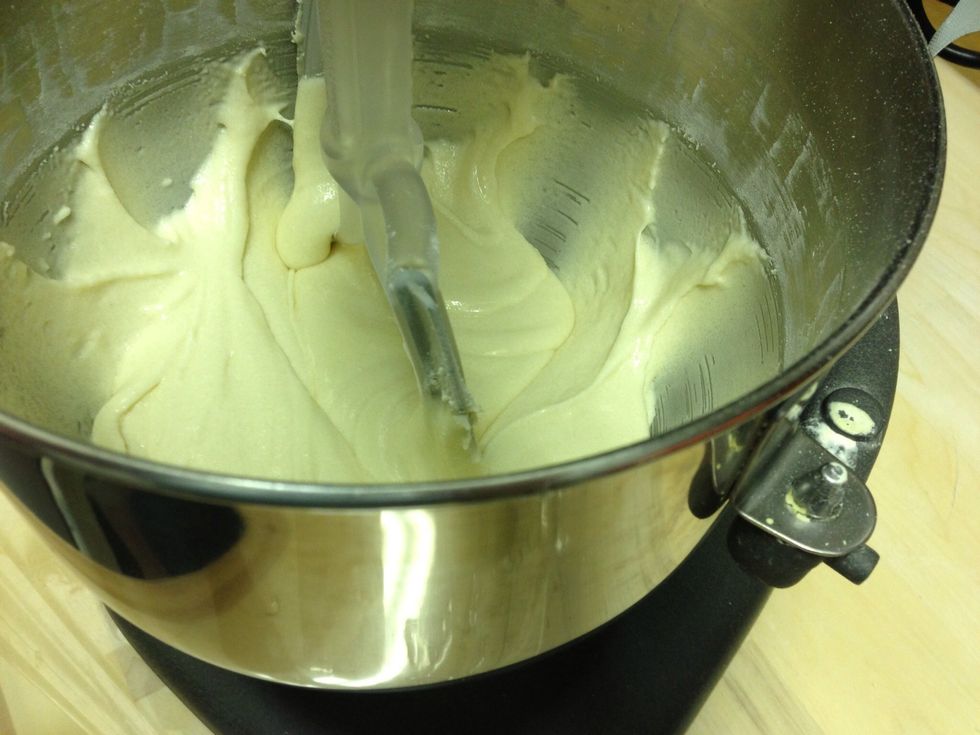 Like so.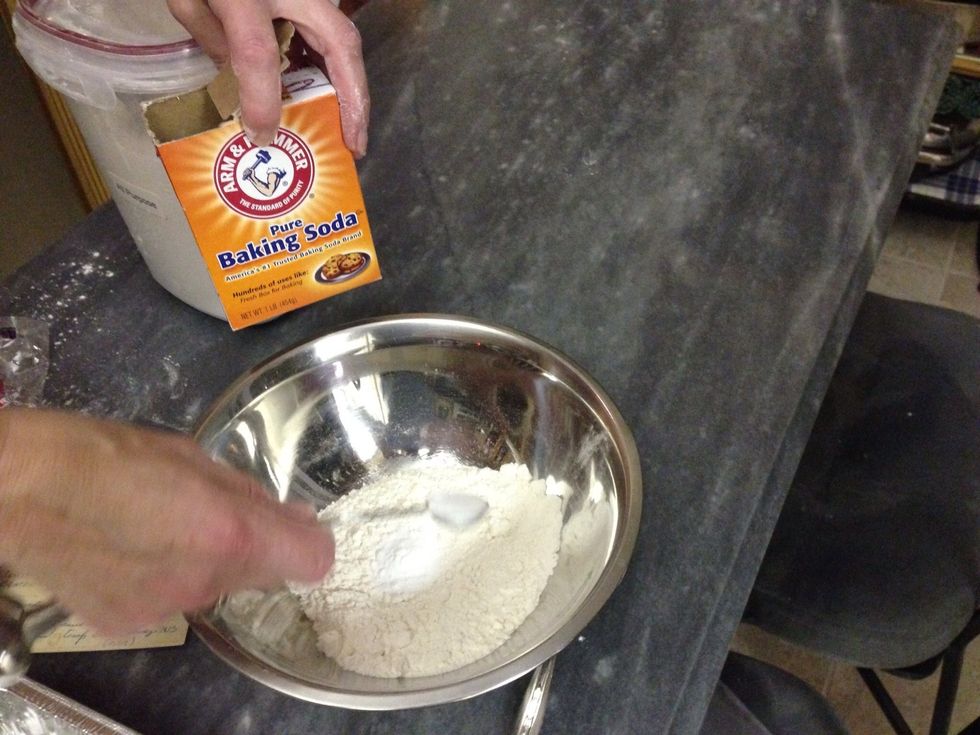 Add the baking soda to the other half of the flour...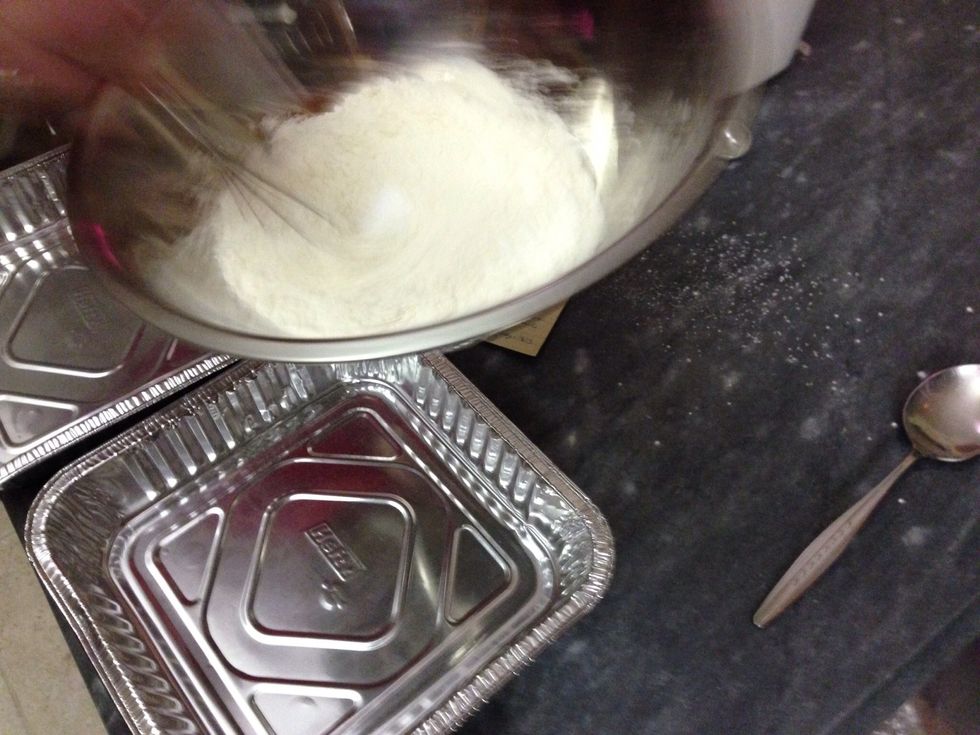 Mix it together....
And stir into the batter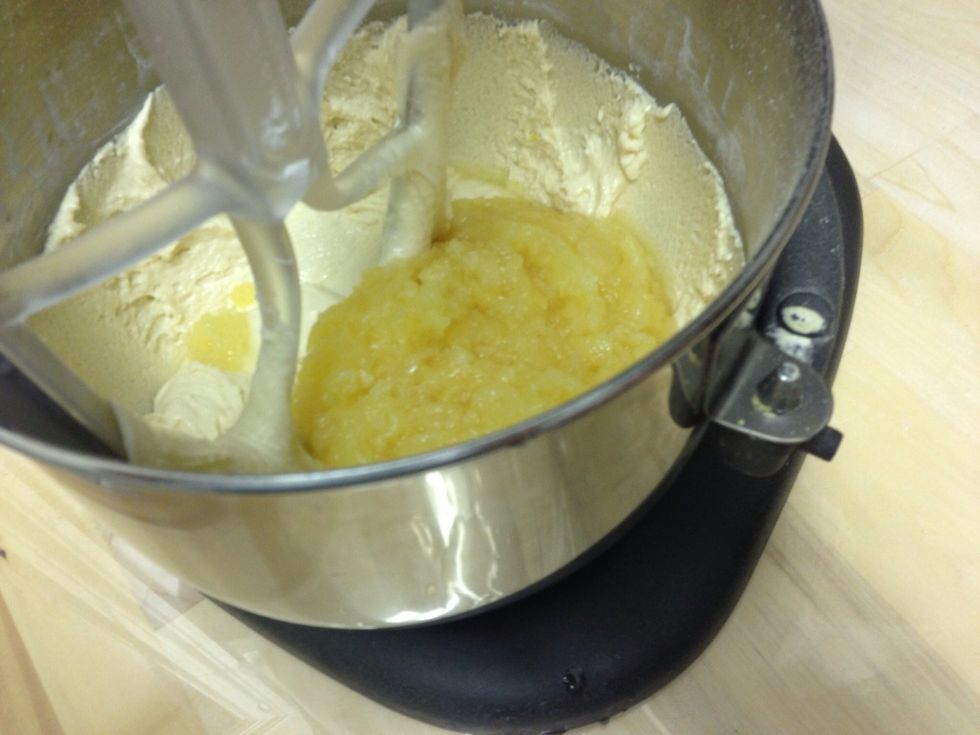 Add the crushed pineapple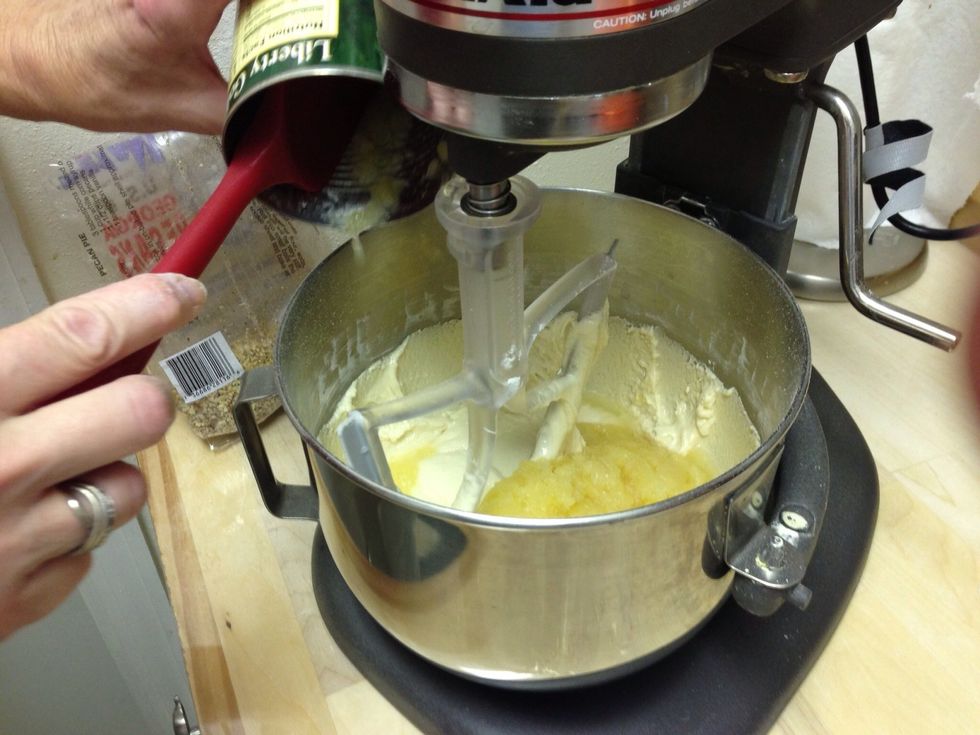 Stir it in....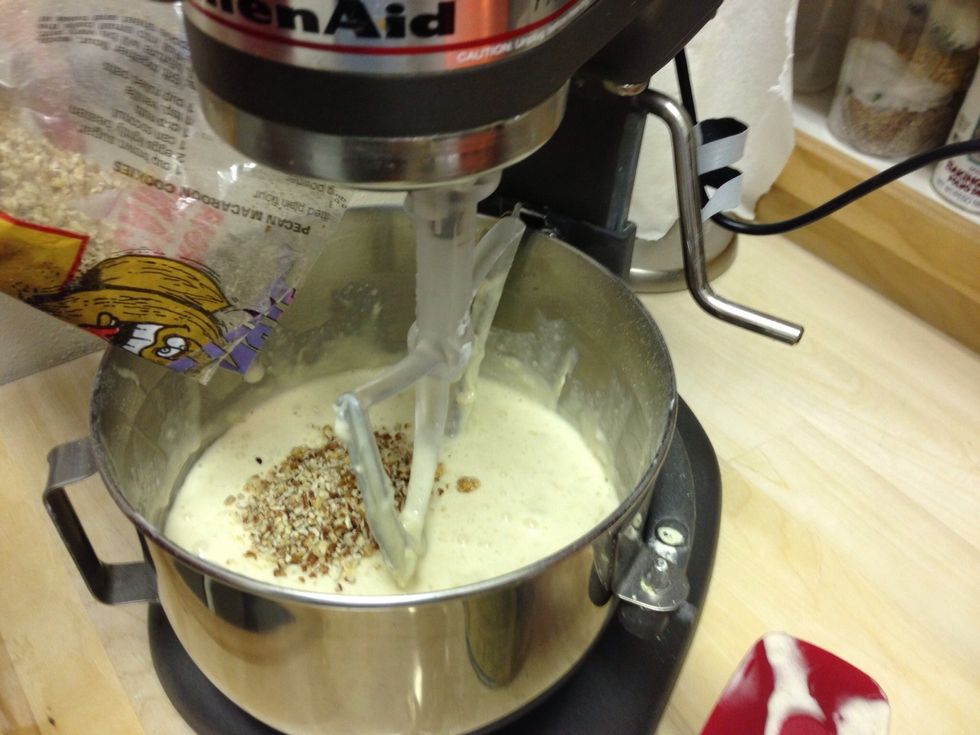 Add the chopped nuts.....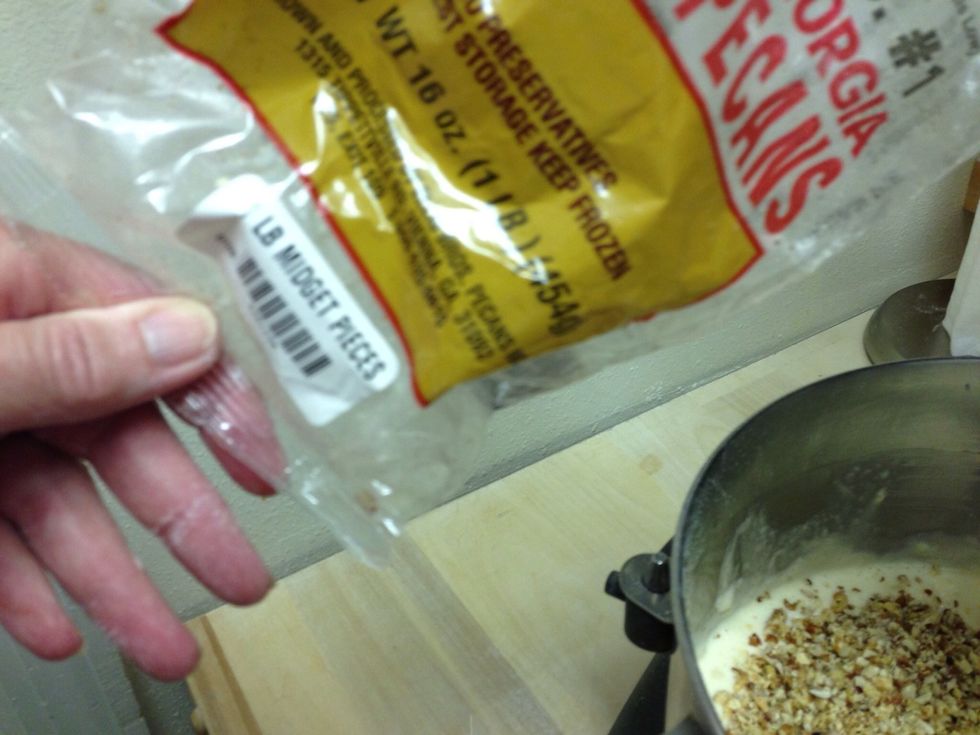 We travel through Georgia often and have the chance to buy fresh pecans in a variety of sizes😊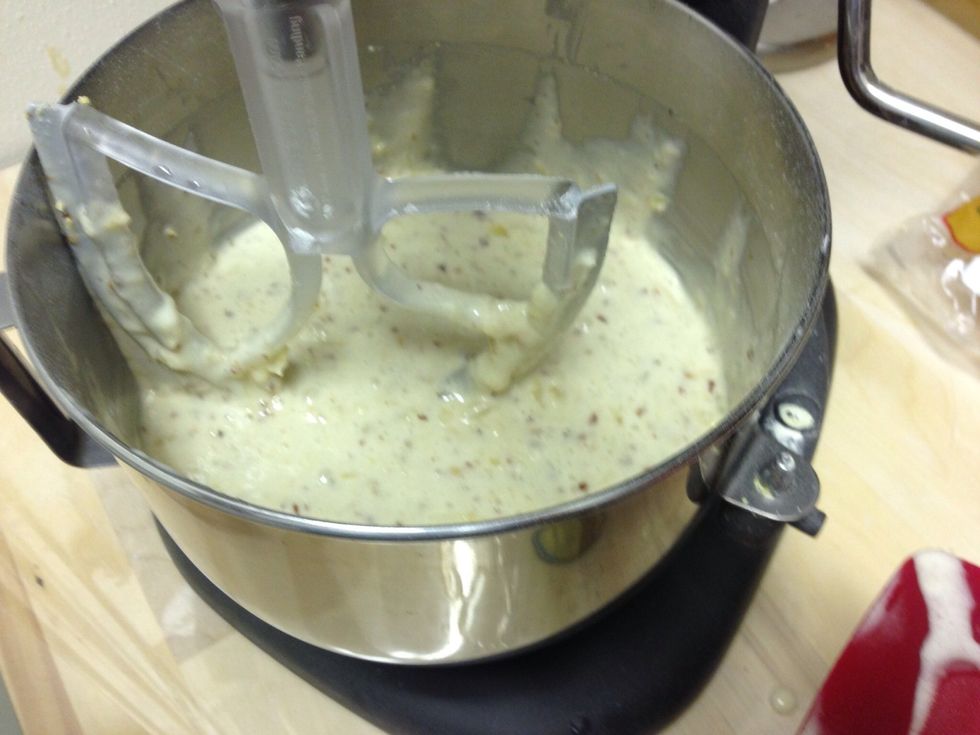 Stir them into the batter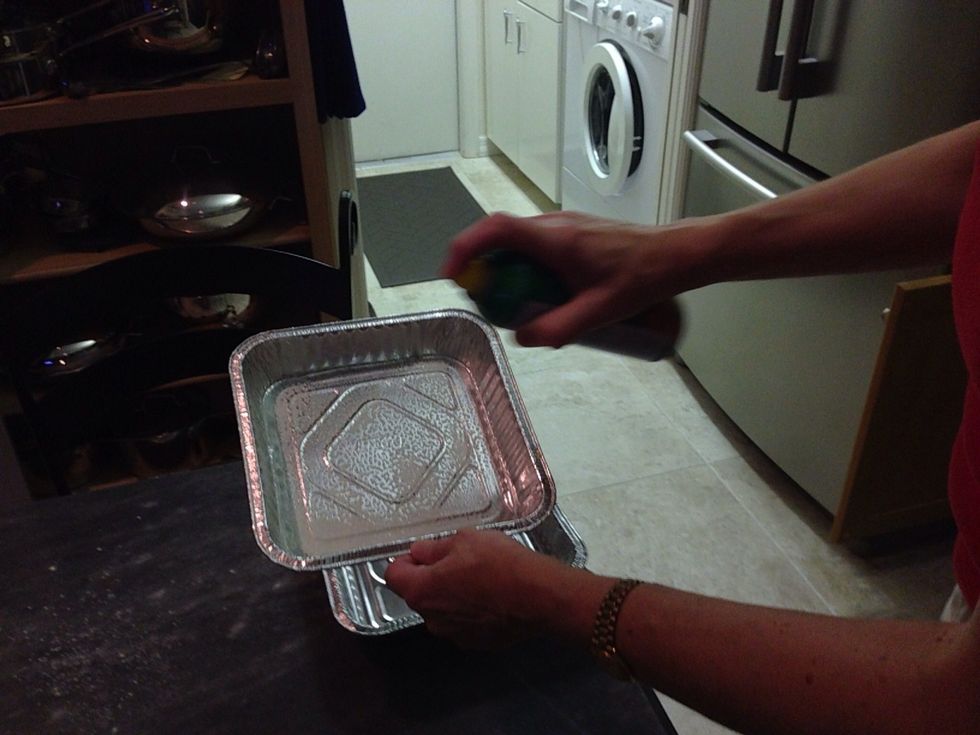 Spray two 8x8 baking pans with non-stick spray. We use the aluminum pans if we are going to freeze one! You could use one 9x13 glass one if you are going to serve it at one time.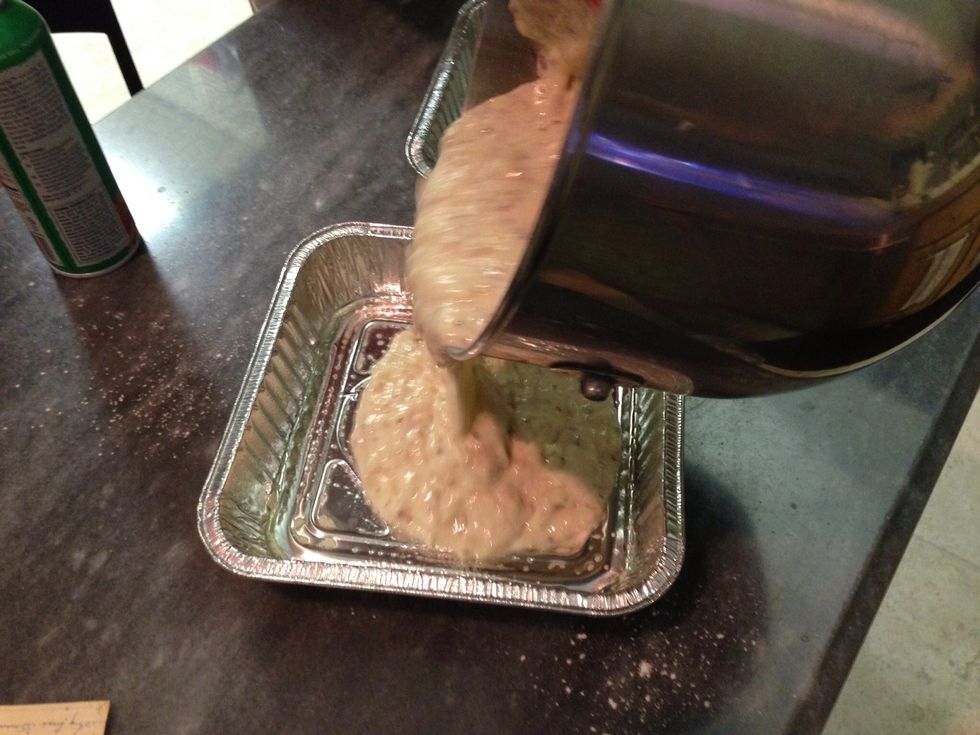 Divide the batter evenly....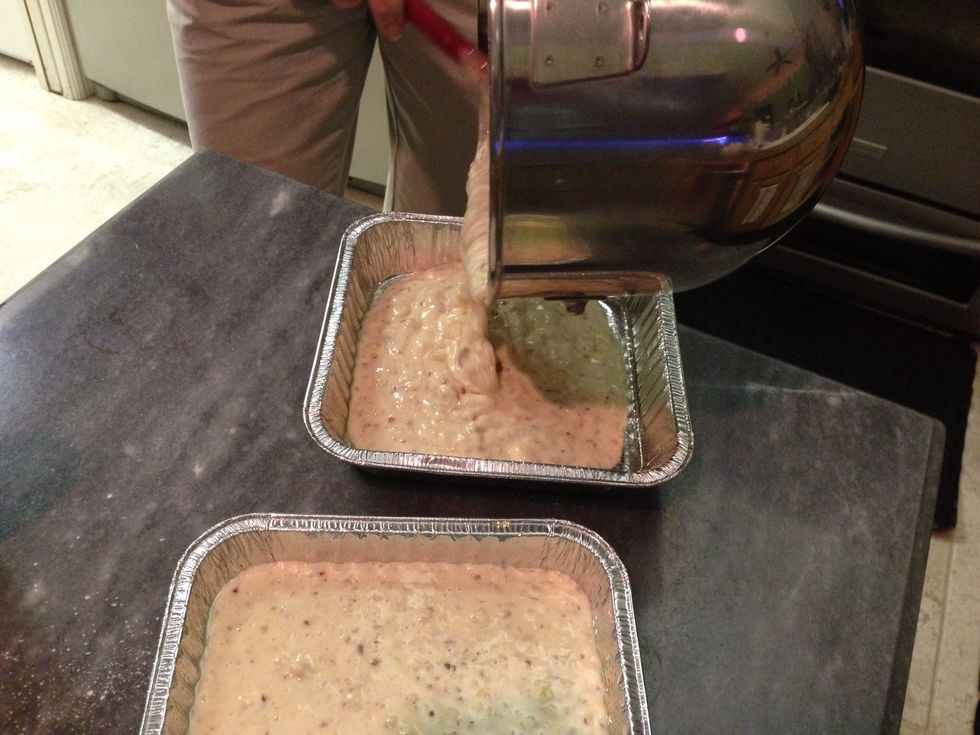 It won't fill the pans, that's ok!
Pre-heat the oven to 350° F and set the timer for 35 minutes.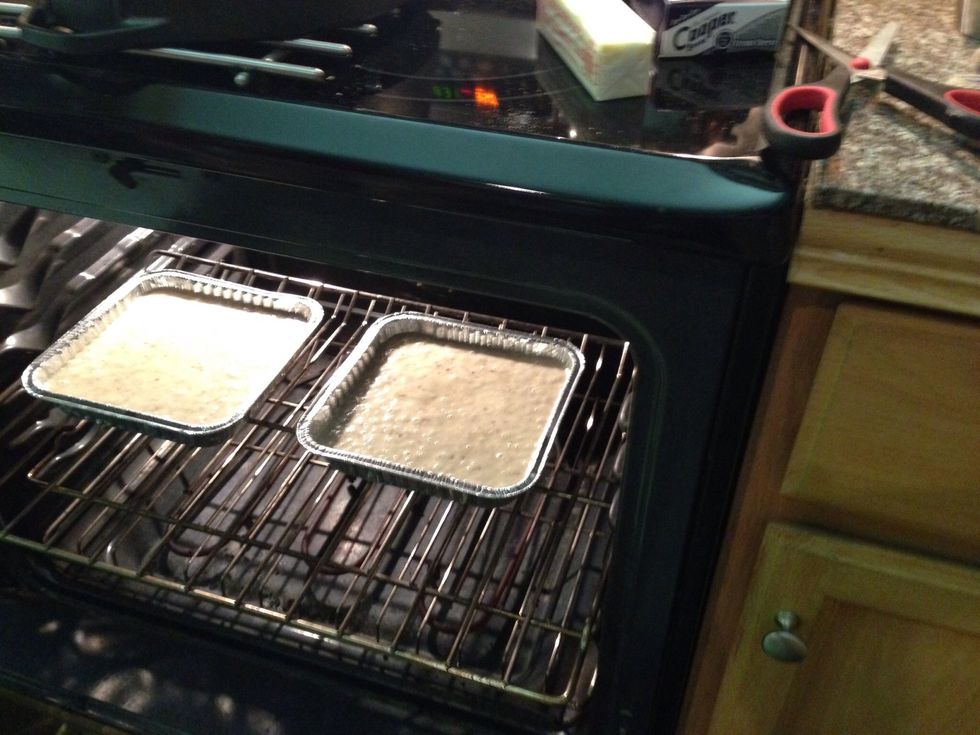 Place the cakes on the middle rack.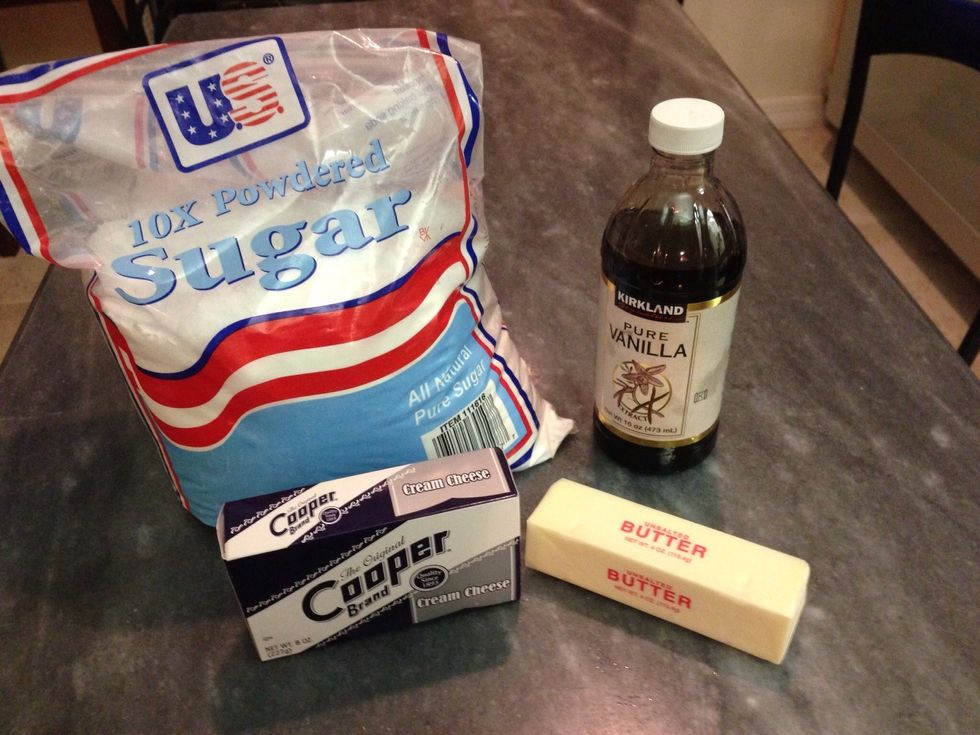 Time to start the icing. Ahhh - THERE'S the fat! This cake is great without icing - just dust it with confectioner's sugar. It's still moist and delicious!😃. And practically fat-free,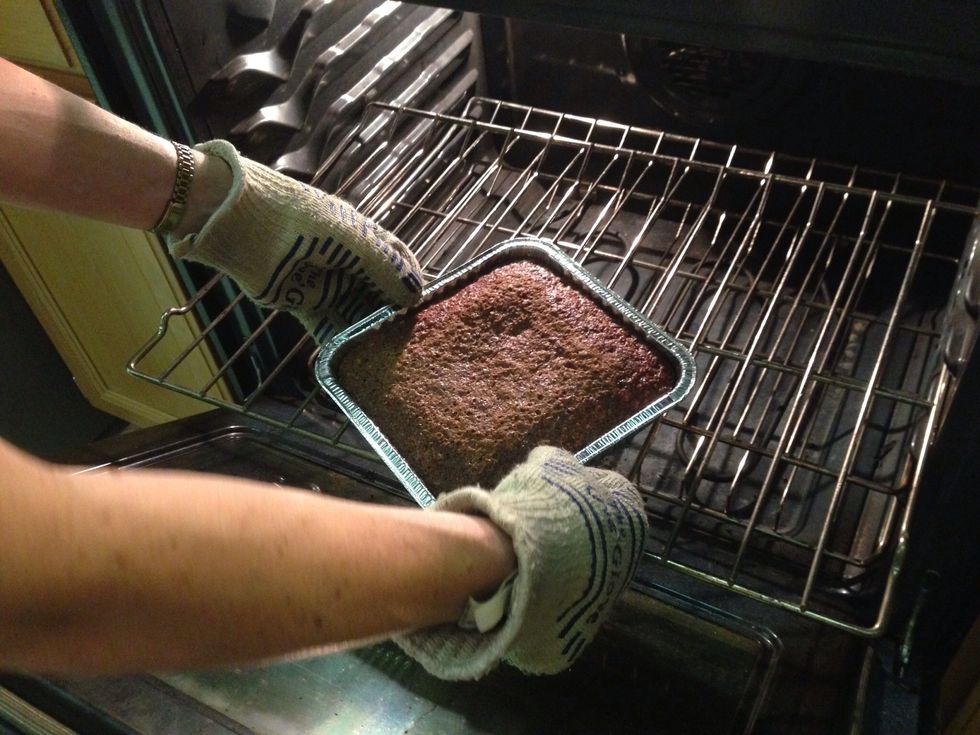 Take the cakes out of the oven when nicely browned and a tester comes out with only a few crumbs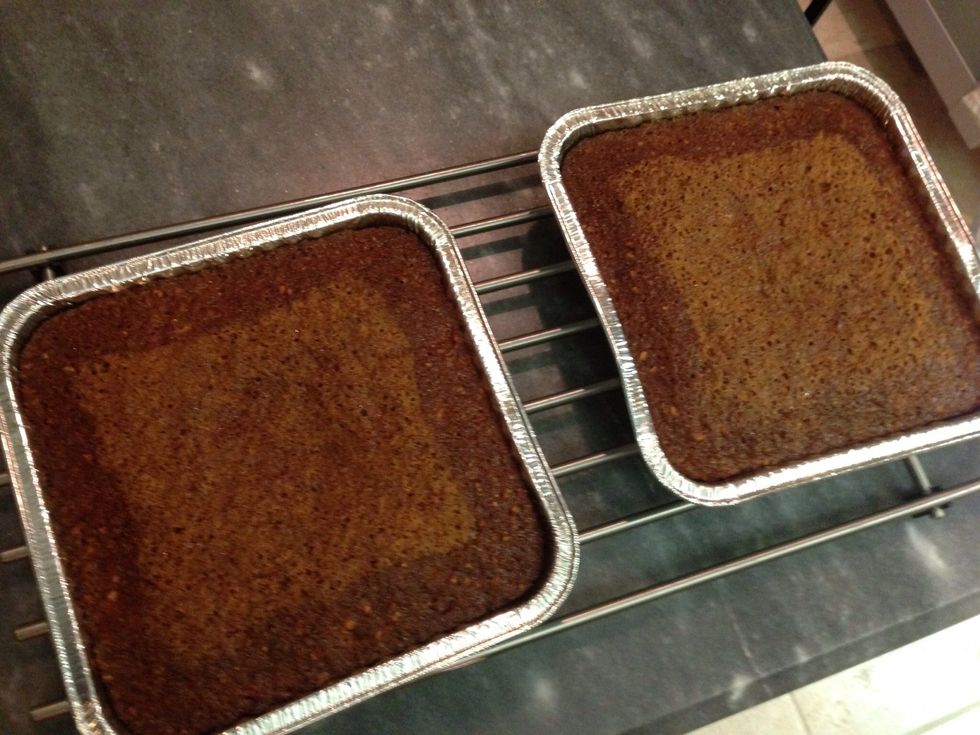 Let them cool for a few minutes, but you want to ice them when still warm". I LIKE icing!😉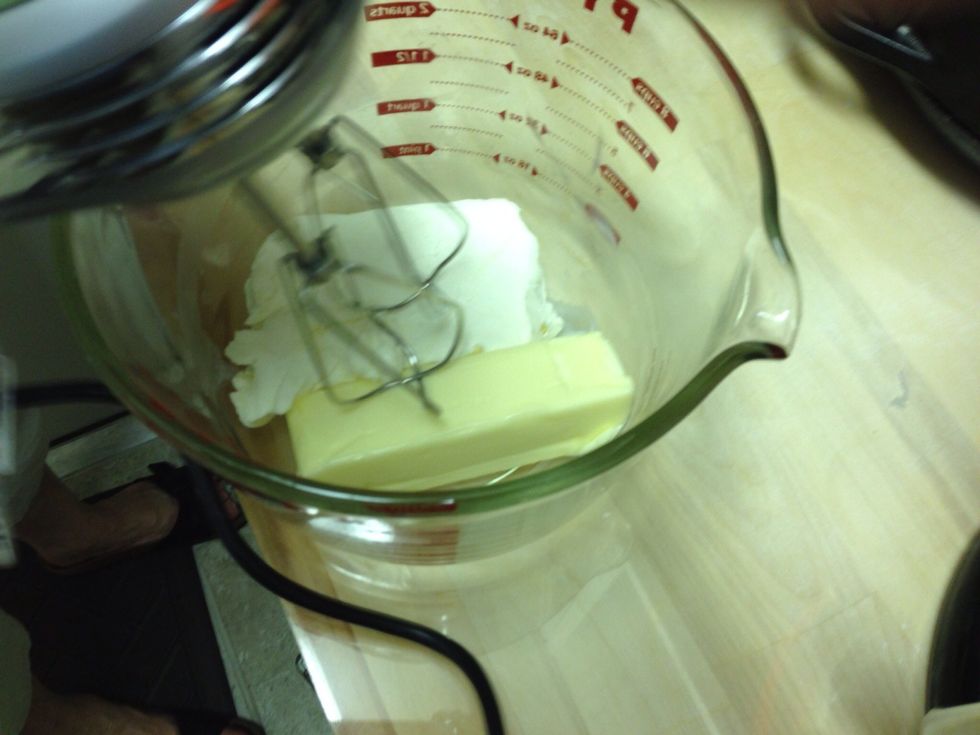 First beat together the butter and cream cheese - they should both be at room temperature.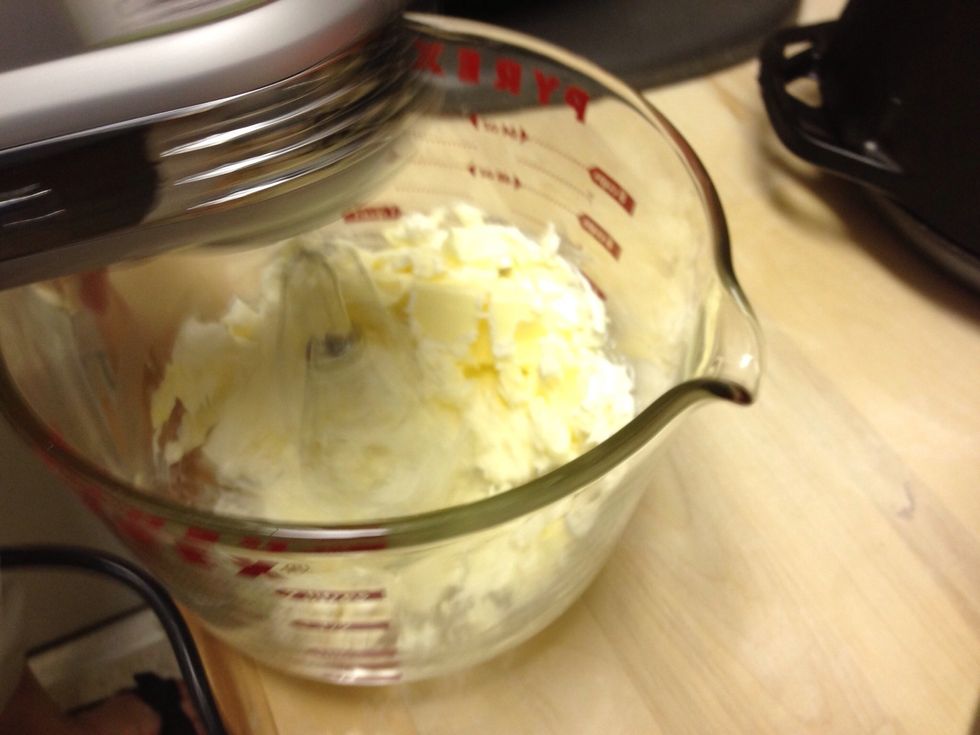 Get them nice and airy - a hand mixer works well, here.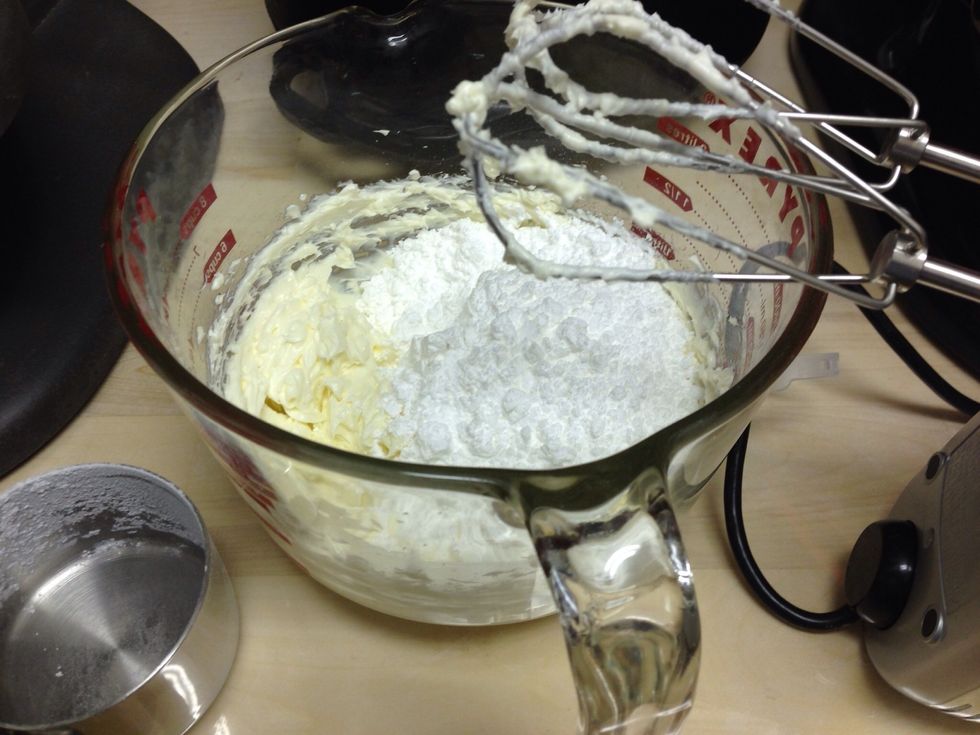 Add one cup of confectioner's sugar......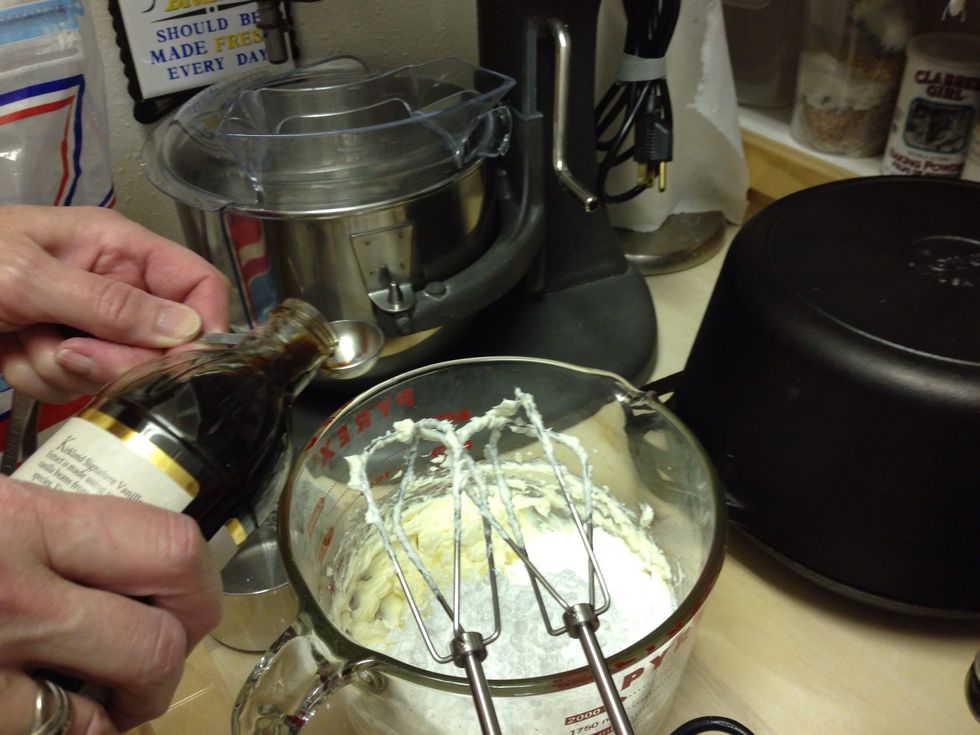 Beat it in and add the vanilla....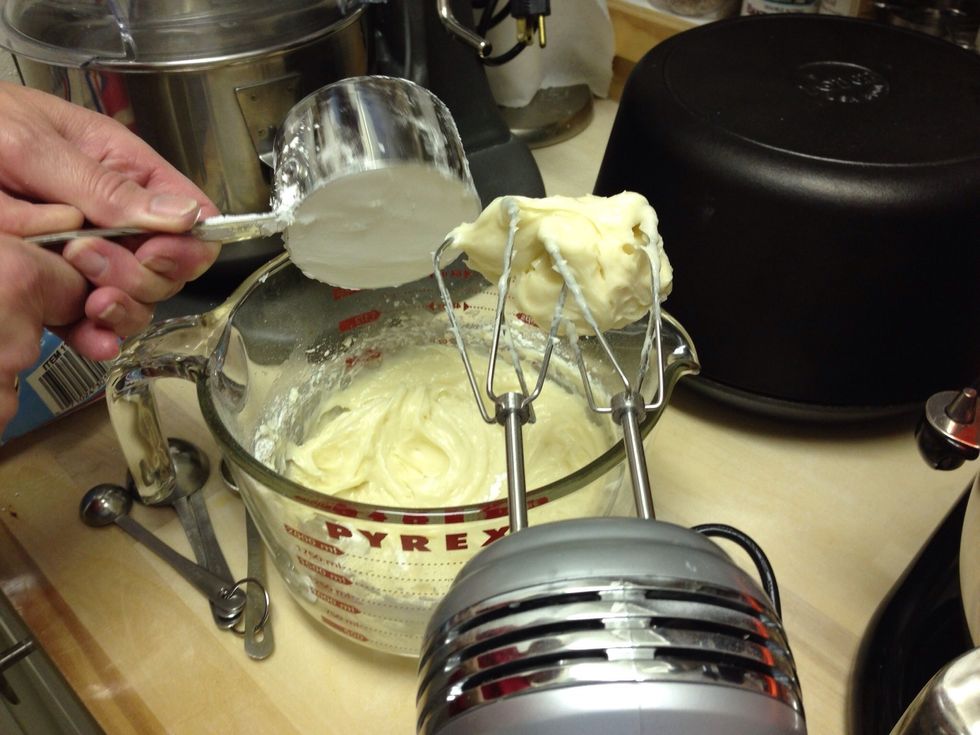 Stir that in and add the remaining cup of confectioner's sugar.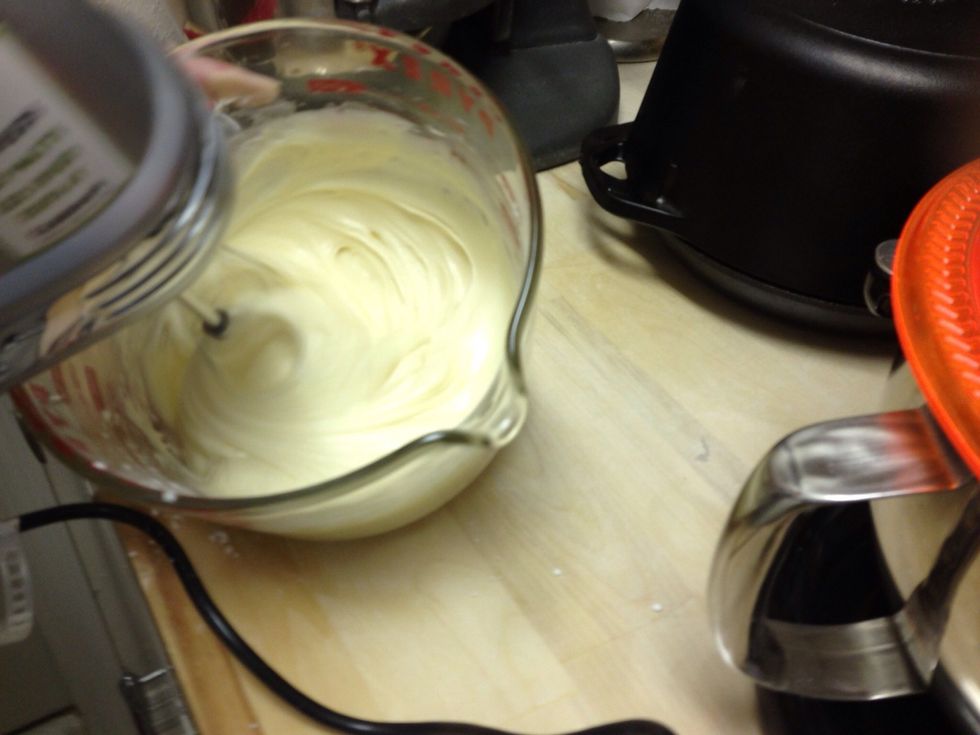 Beat until totally smooth.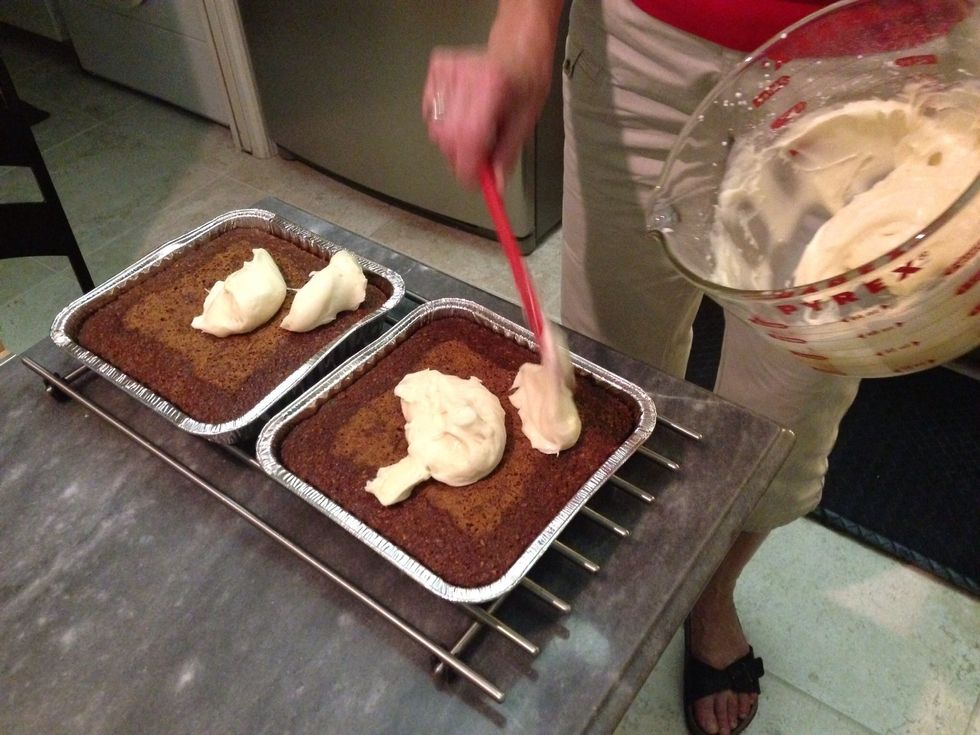 Divide icing between both cakes and....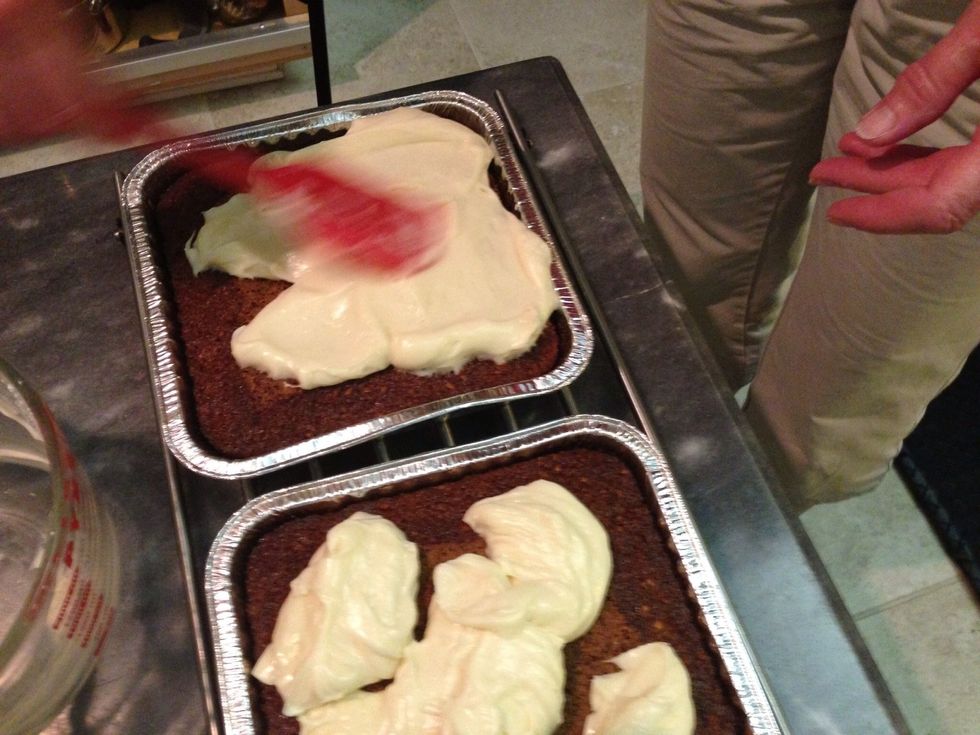 Spread it around!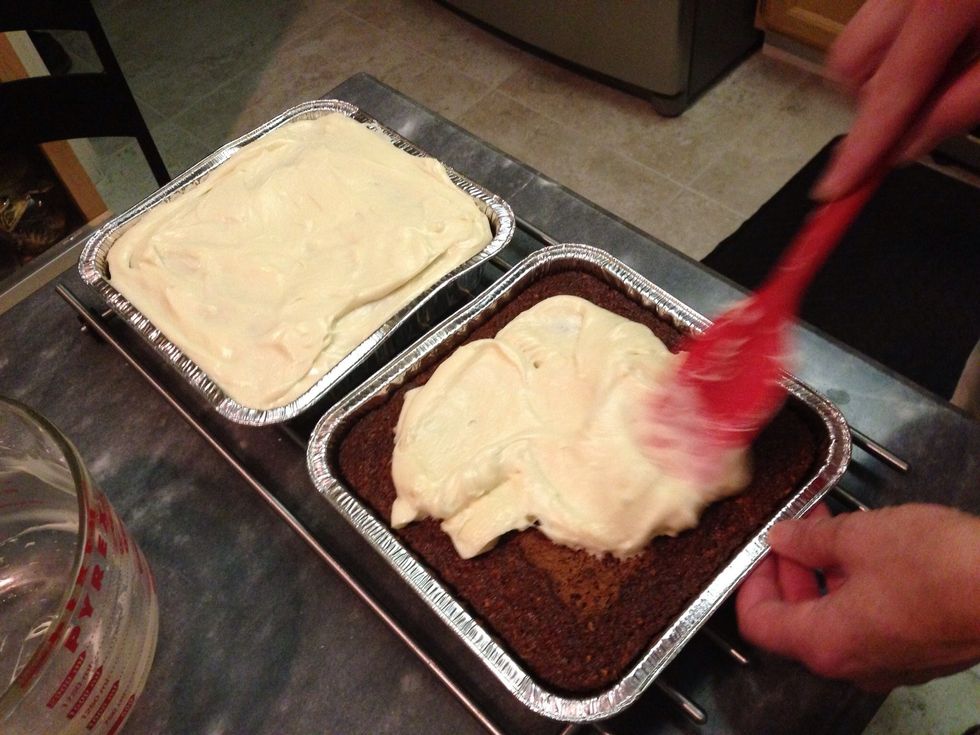 Hard not to swipe a taste!😊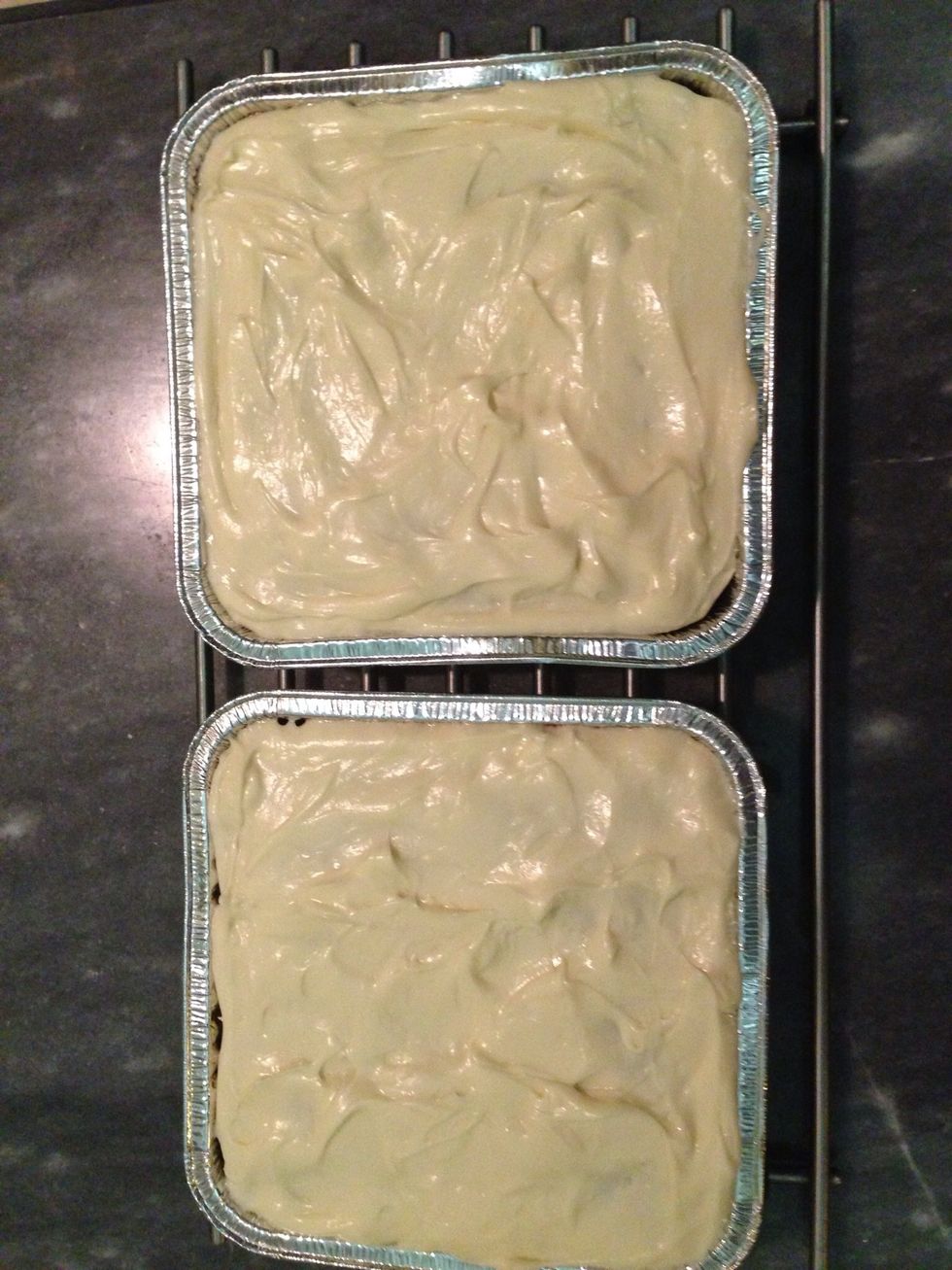 Done! Refrigerate cakes for about an hour - or even overnight! This is really a great "do ahead" dessert. 😊👍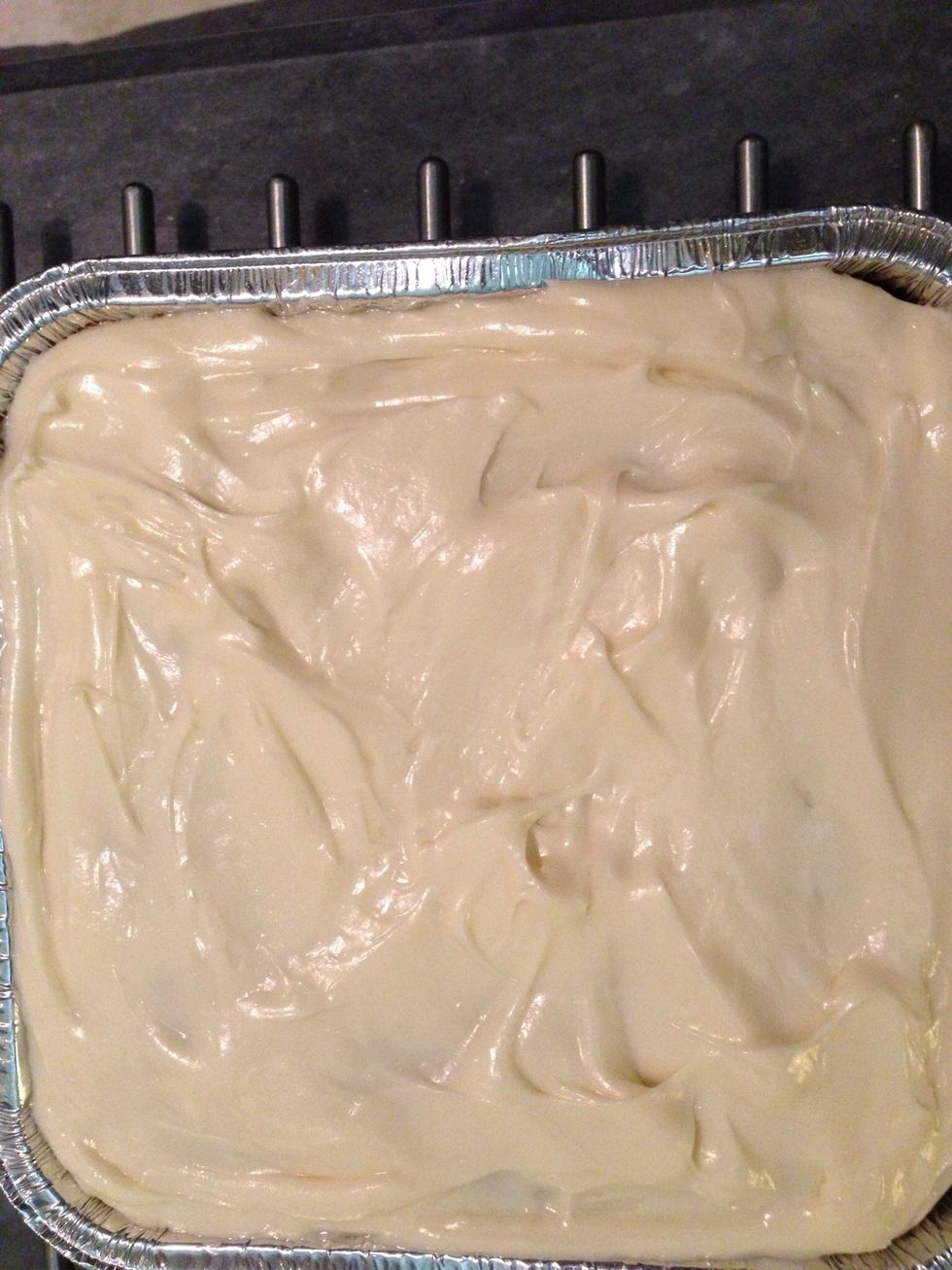 You can even freeze one - we like to freeze before covering and uncover before thawing - you don't lose any frosting that way!☺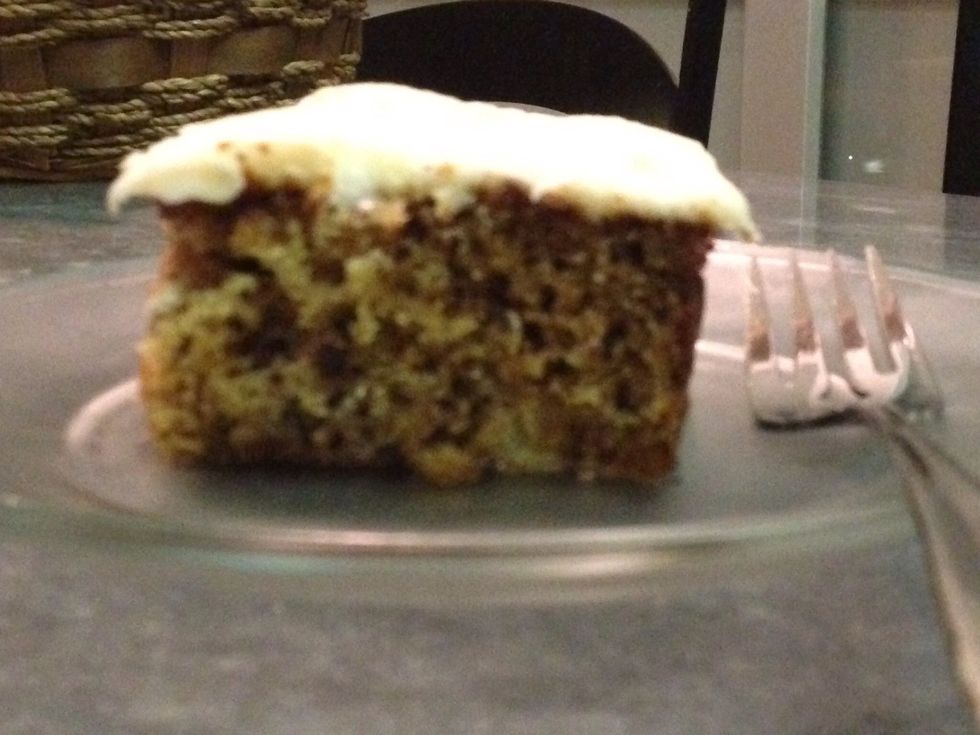 Sorry for the slightly blurry picture - this cake doesn't hang around long enough for a good portrait!
2 cups all purpose flour
2 cups sugar
2 teaspoons baking soda
2 eggs
1 20 ounce can crushed pineapple
1 cup finely chopped pecans (or walnuts)
FOR THE ICING
8 oz. cream cheese(room temp) - not fat free
1/2 cup butter( room temerature)
2 cups confectioner's sugar
1/2 cup chopped nuts for topping (optional)