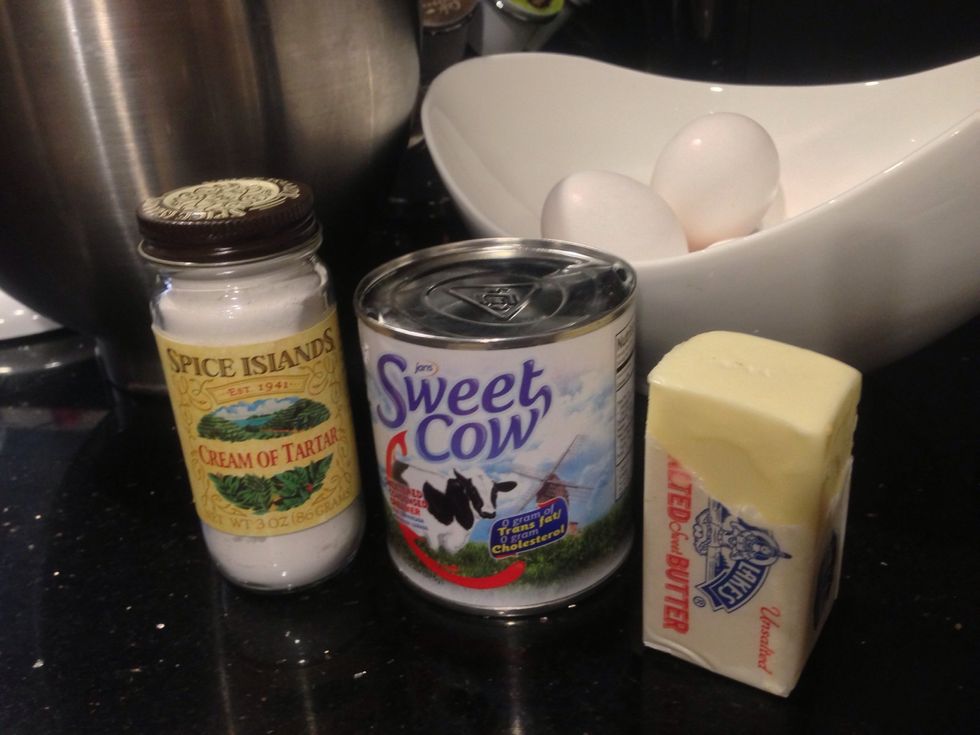 Some of the main ingredients
While the oven heats up start separating the yolk and whites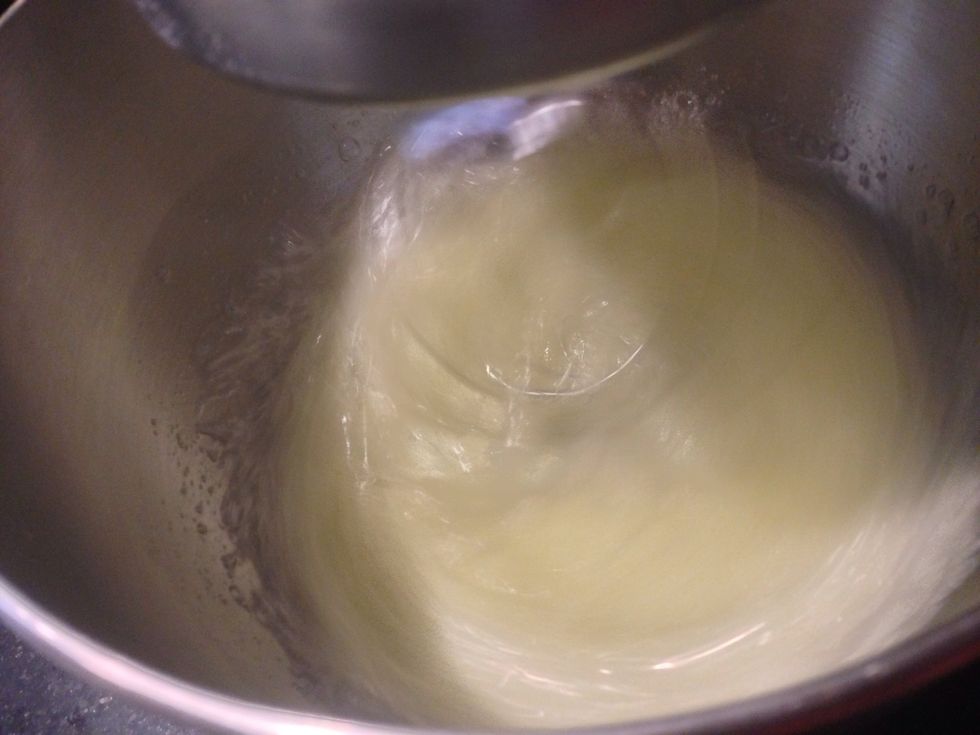 Beat egg whites on medium speed (5 min)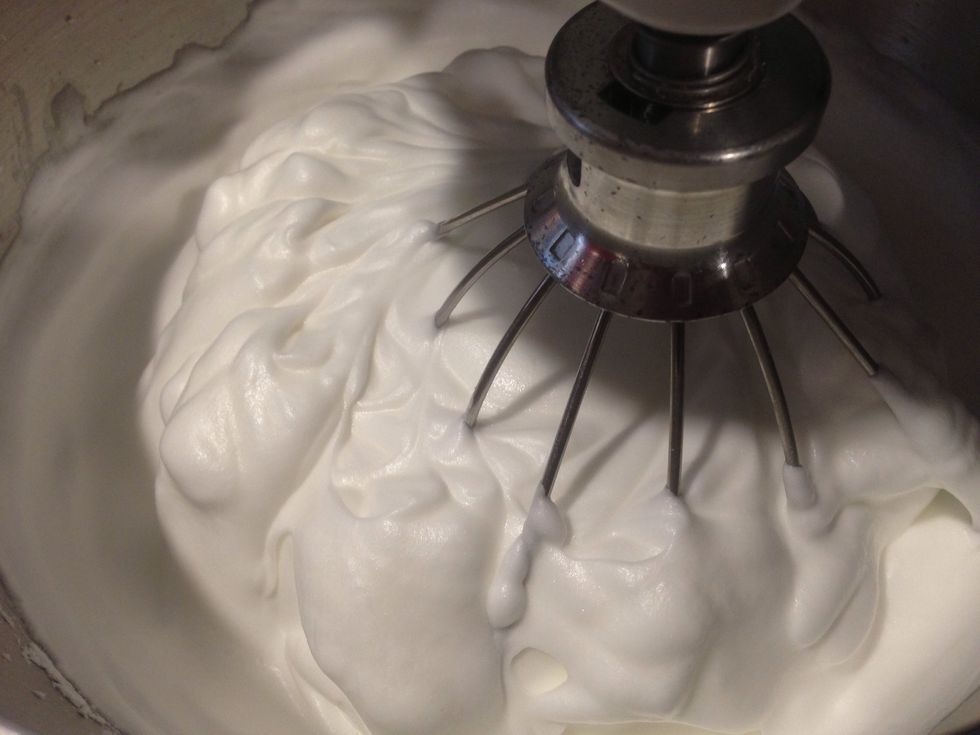 Once the egg whites have reached this consistency it is ready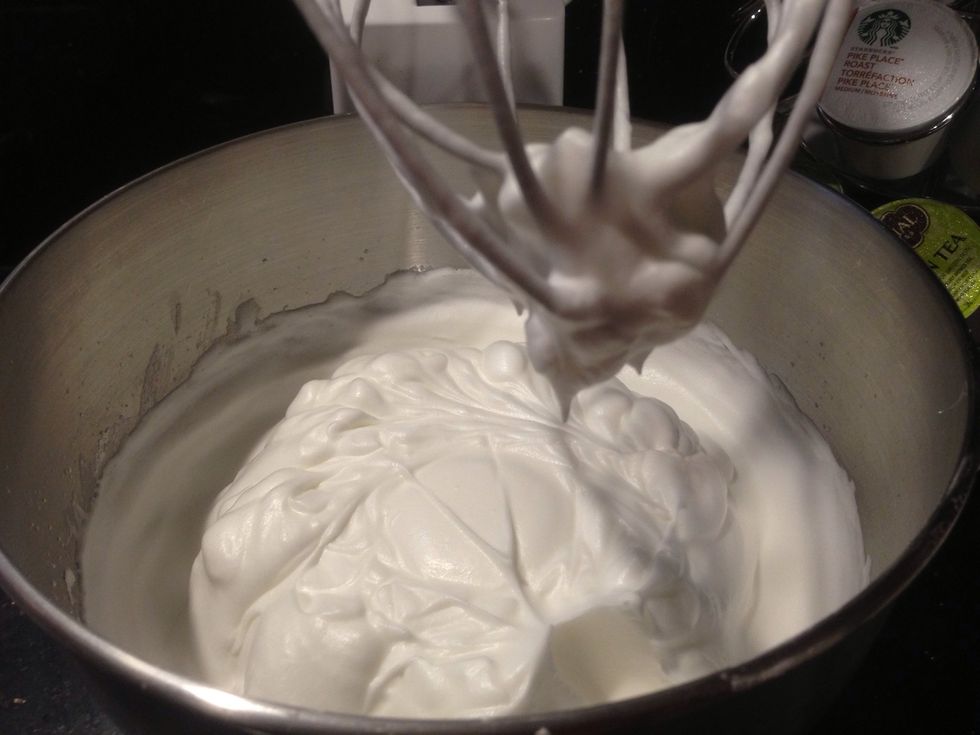 You should have fluffy stiff peaks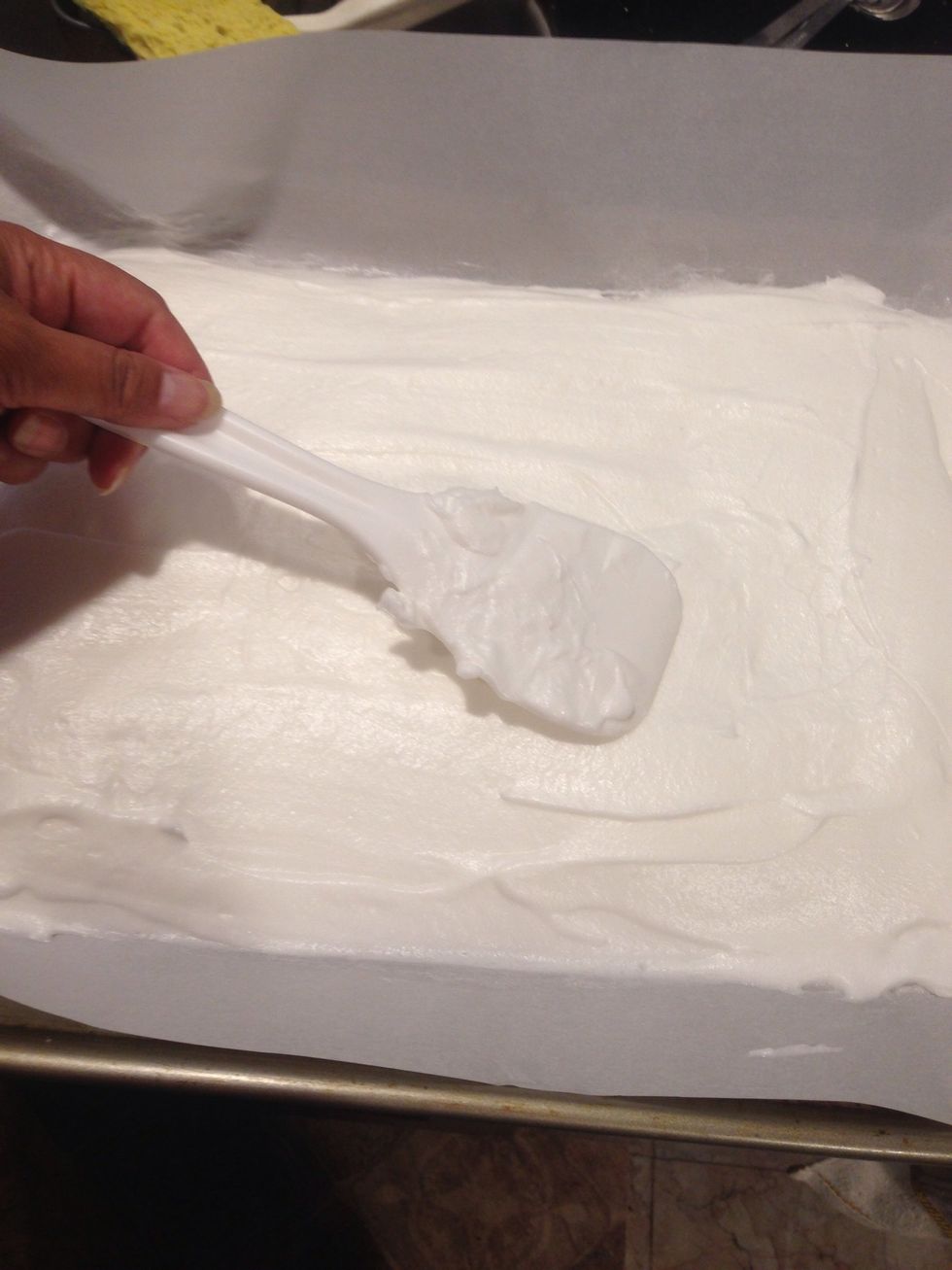 With a spatula spread the fluffy egg white onto a flat cookie pan lined with a non stick buttered cookie baking sheet- about an inch and a half thick
Bake in the oven for 30 min. or until the top has browned.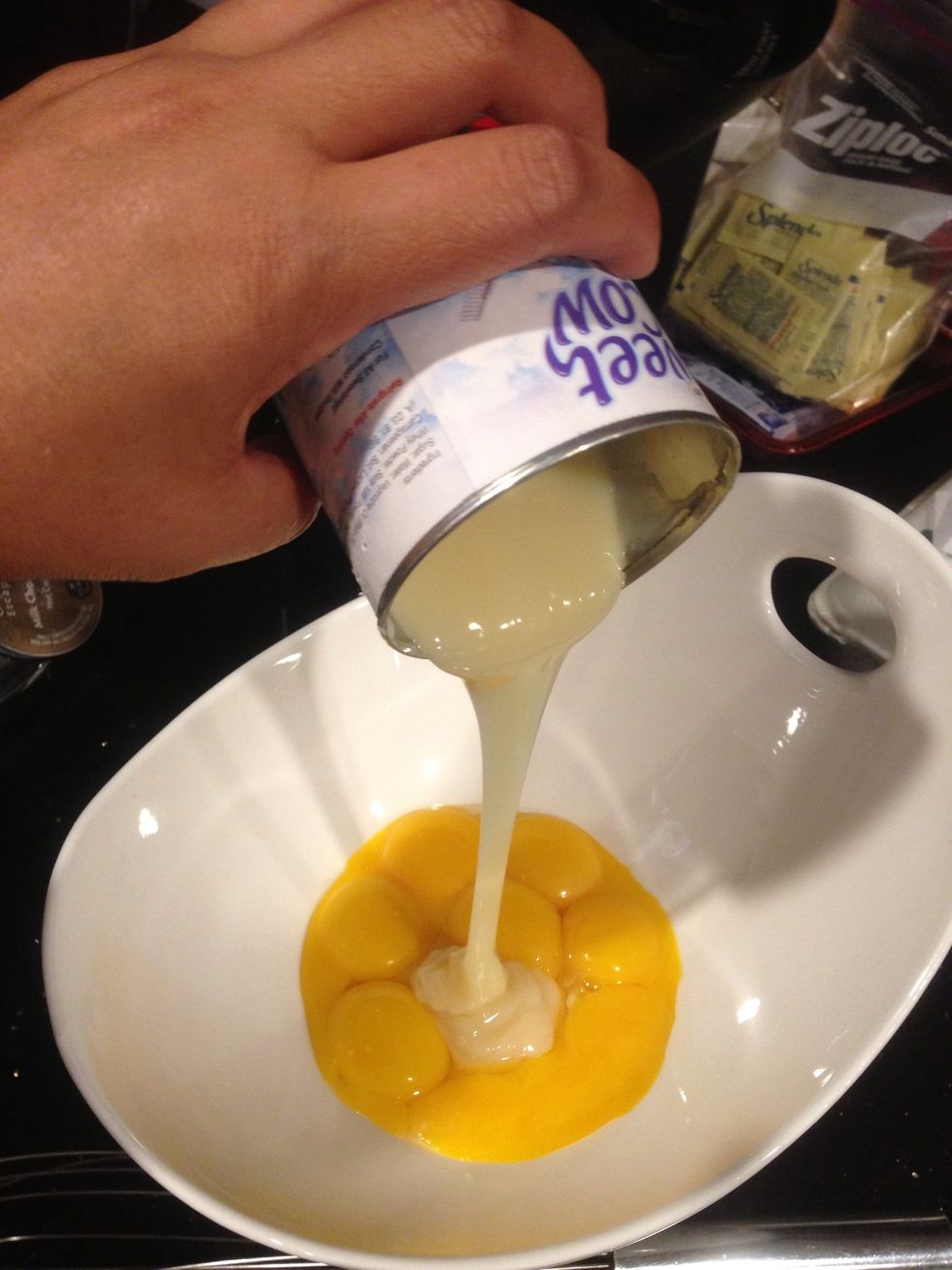 While the long sheet of egg white cooks in the oven - Mix 1/3 can of condensed milk to the yolk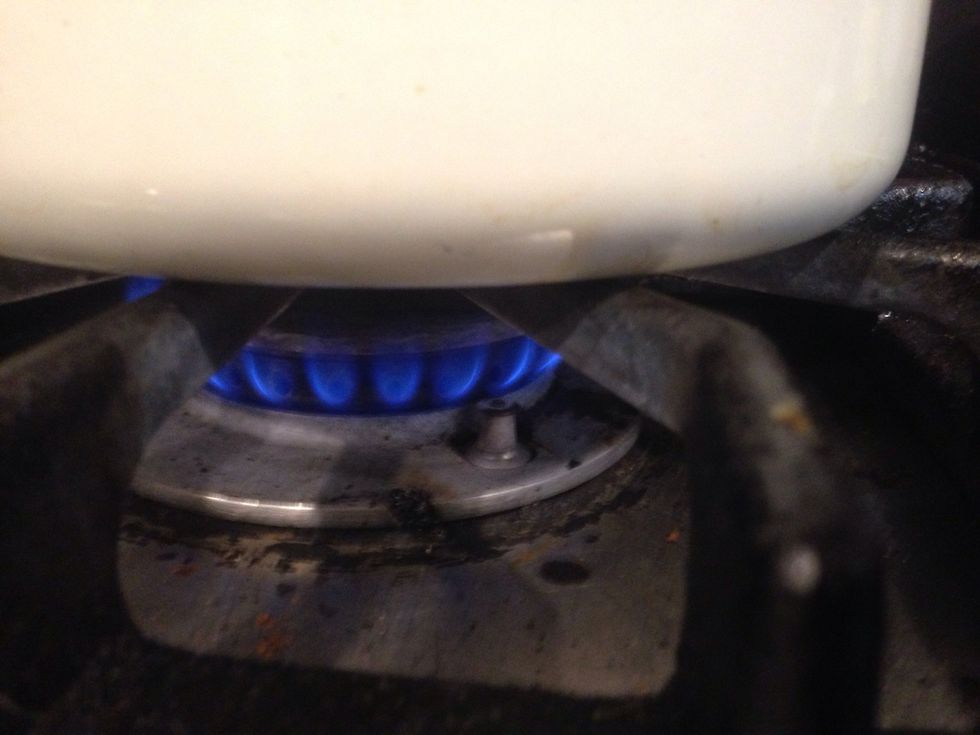 Your stove should be on low heat as to not burn the yolk mixture or use double boiler method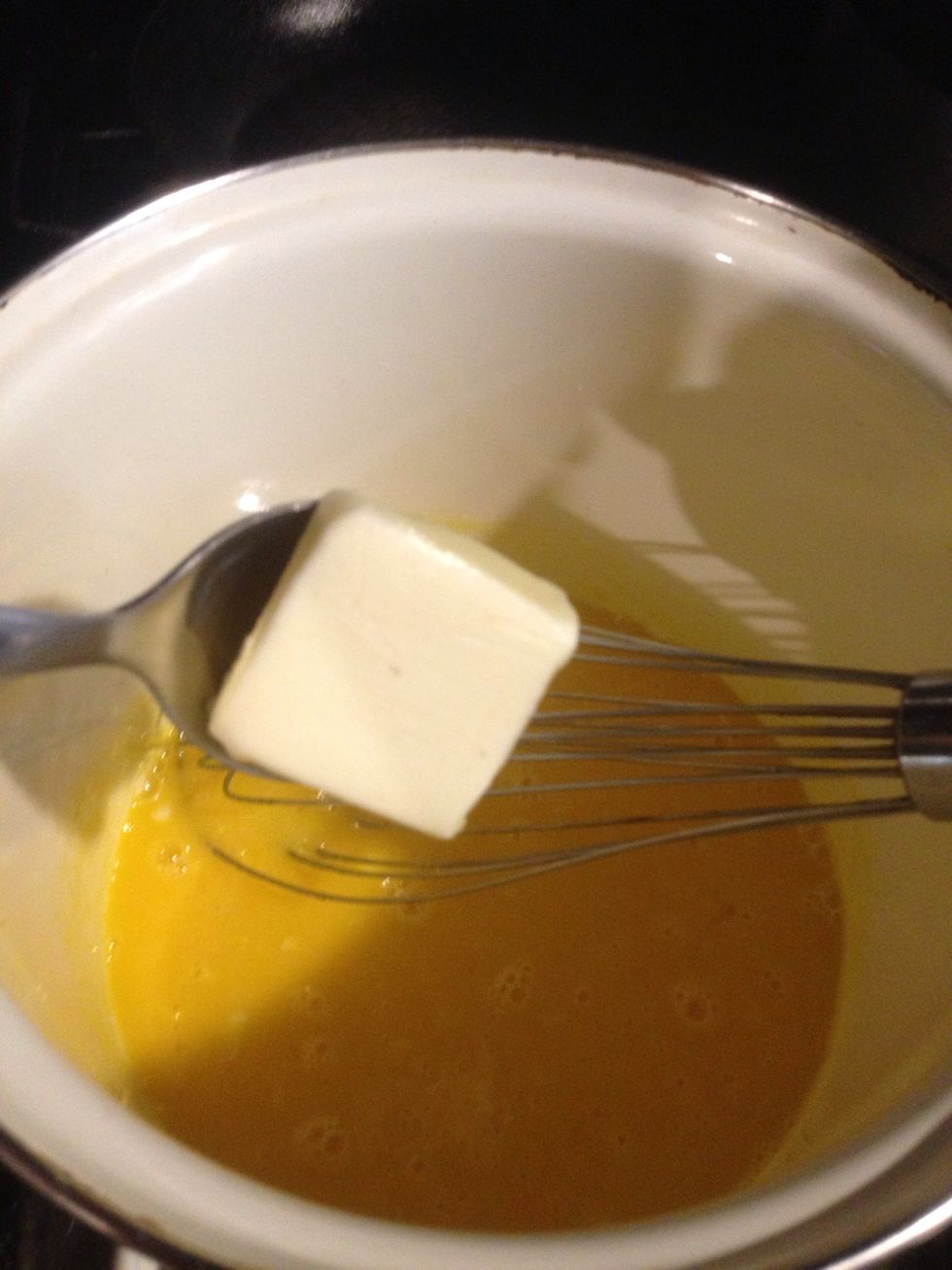 Pour in a sauce pan and also add 1 tbsp of butter (adding butter is optional )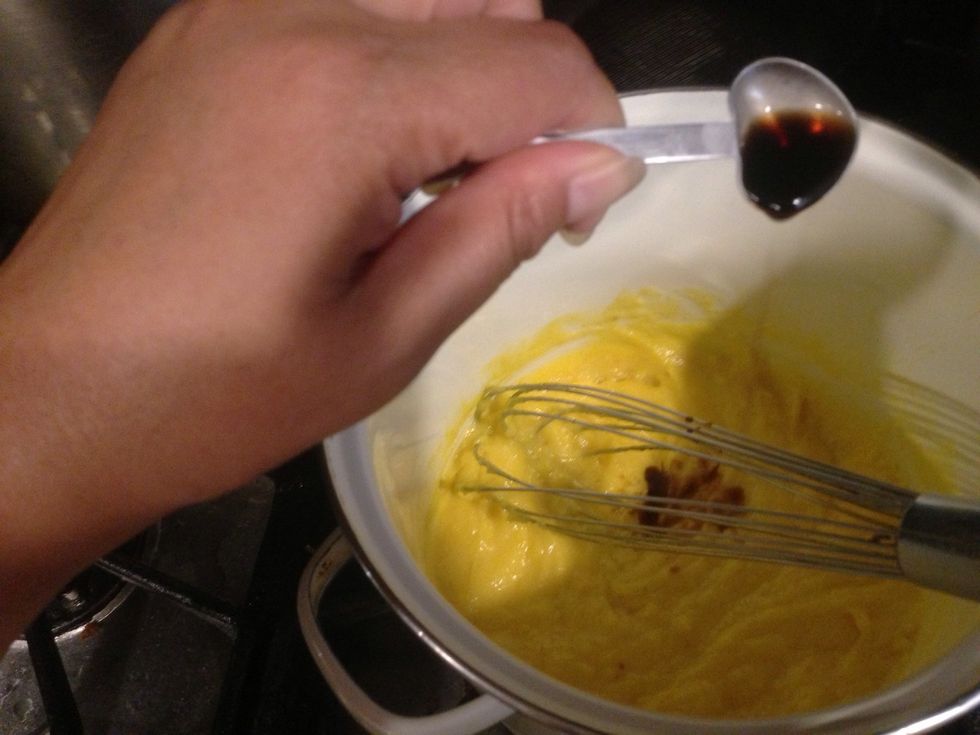 Mix yolk and condensed milk stirring constantly until it thickens but is smooth - add 1 tbsp of vanilla extract and stir for another minute.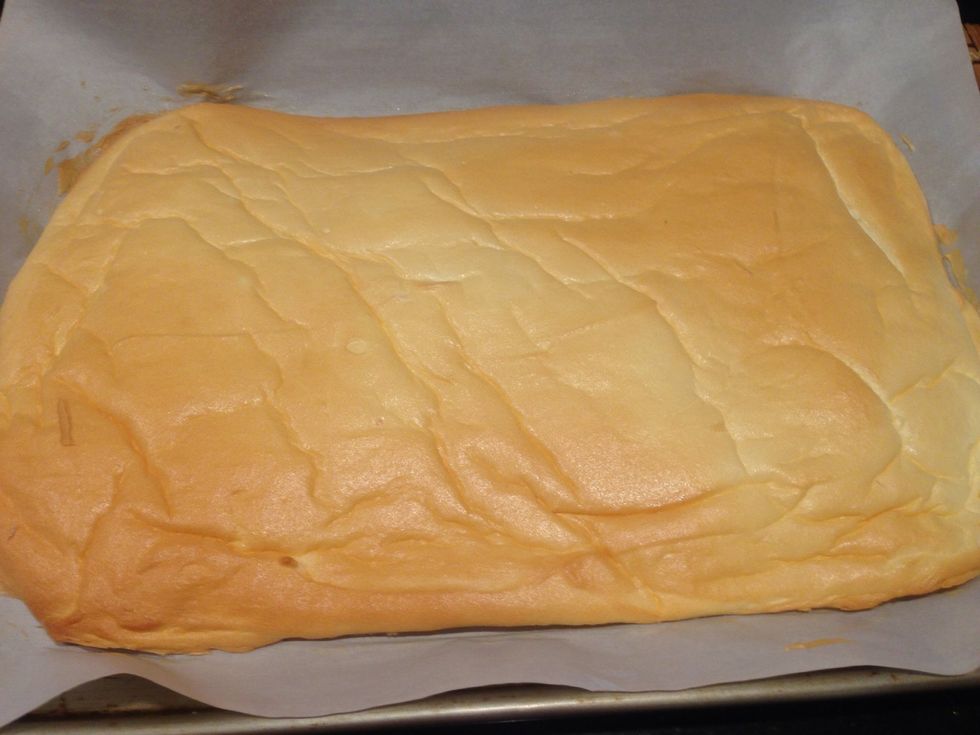 Remove the egg whites from the oven once it is golden brown like this...
Dust plenty of powder sugar on top and let it cool off before flipping it upside down .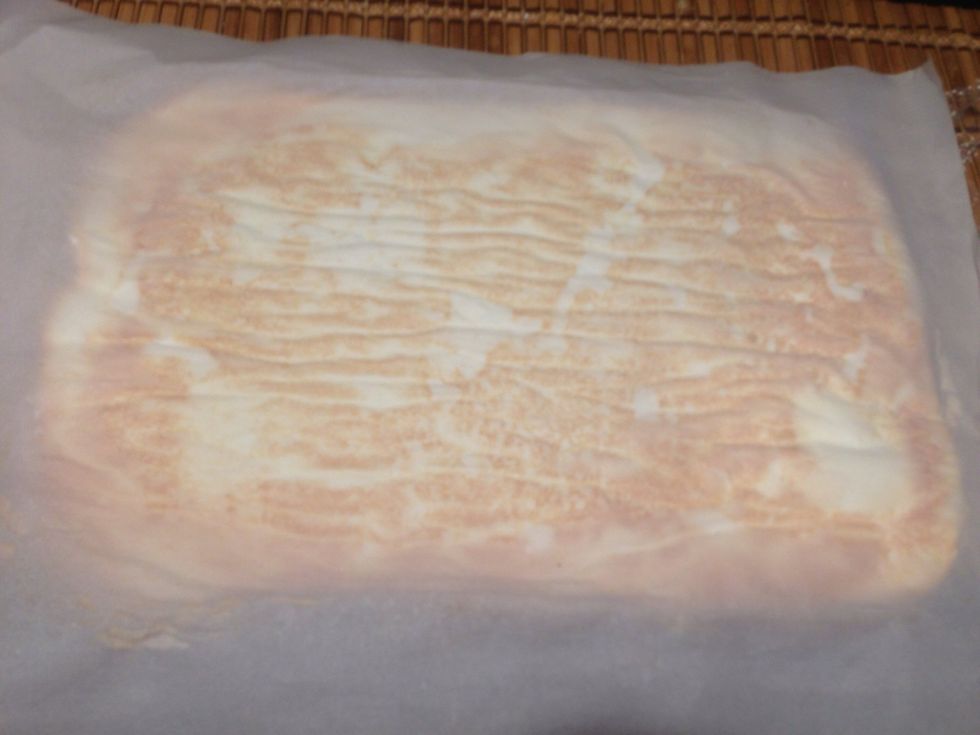 Lay a sheet of aluminum foil on a flat surface and flip the egg white. The baking sheet should peel off easily.
Like this! This is the back side if the baked egg sheet . I can't stress enough to use NON STICK cookie sheet or butter sheet well first instead of wax paper... It does the job well!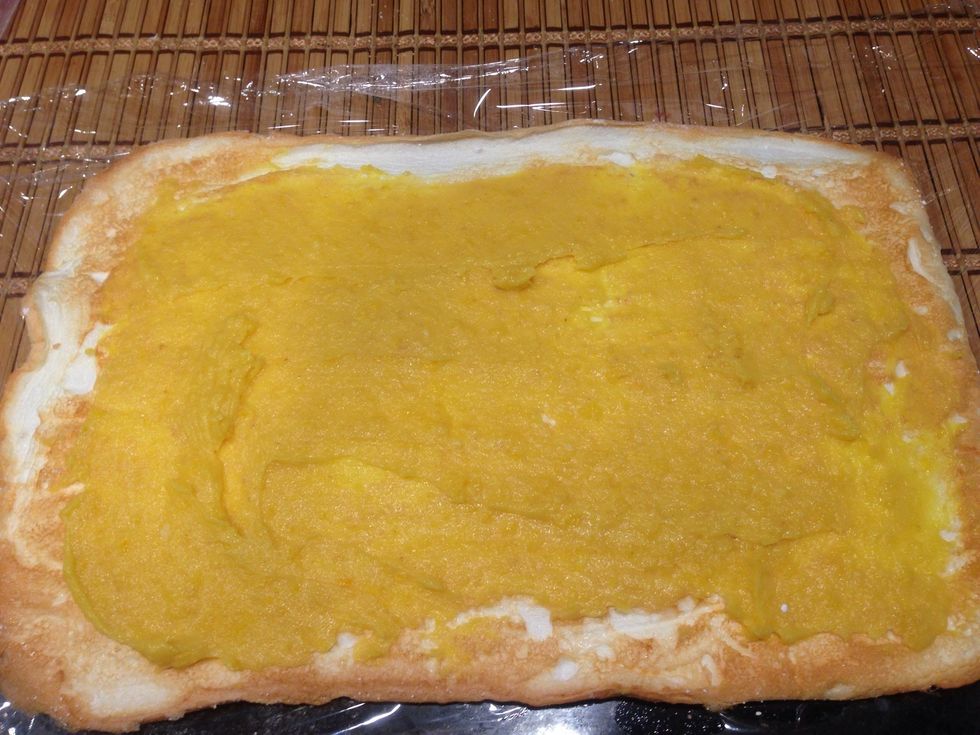 Spread the yolk batter mix evenly on the egg white sheet (back flipped side ) and roll. Let it set for at least an hour in the fridge before serving .
Enjoy!
8.0 Large eggs
2.0Tbsp Granulate sugar
1/2tsp Cream of tartar
1.0Tbsp Butter
1/2 Can of condensed milk
1.0tsp Vanilla extract
a sheet of aluminium foil
a cookie sheet pan
non stick cookie sheet