For the mature palate - this brownie is for those who can handle Bourbon. I like to think of them as Man Brownies.
100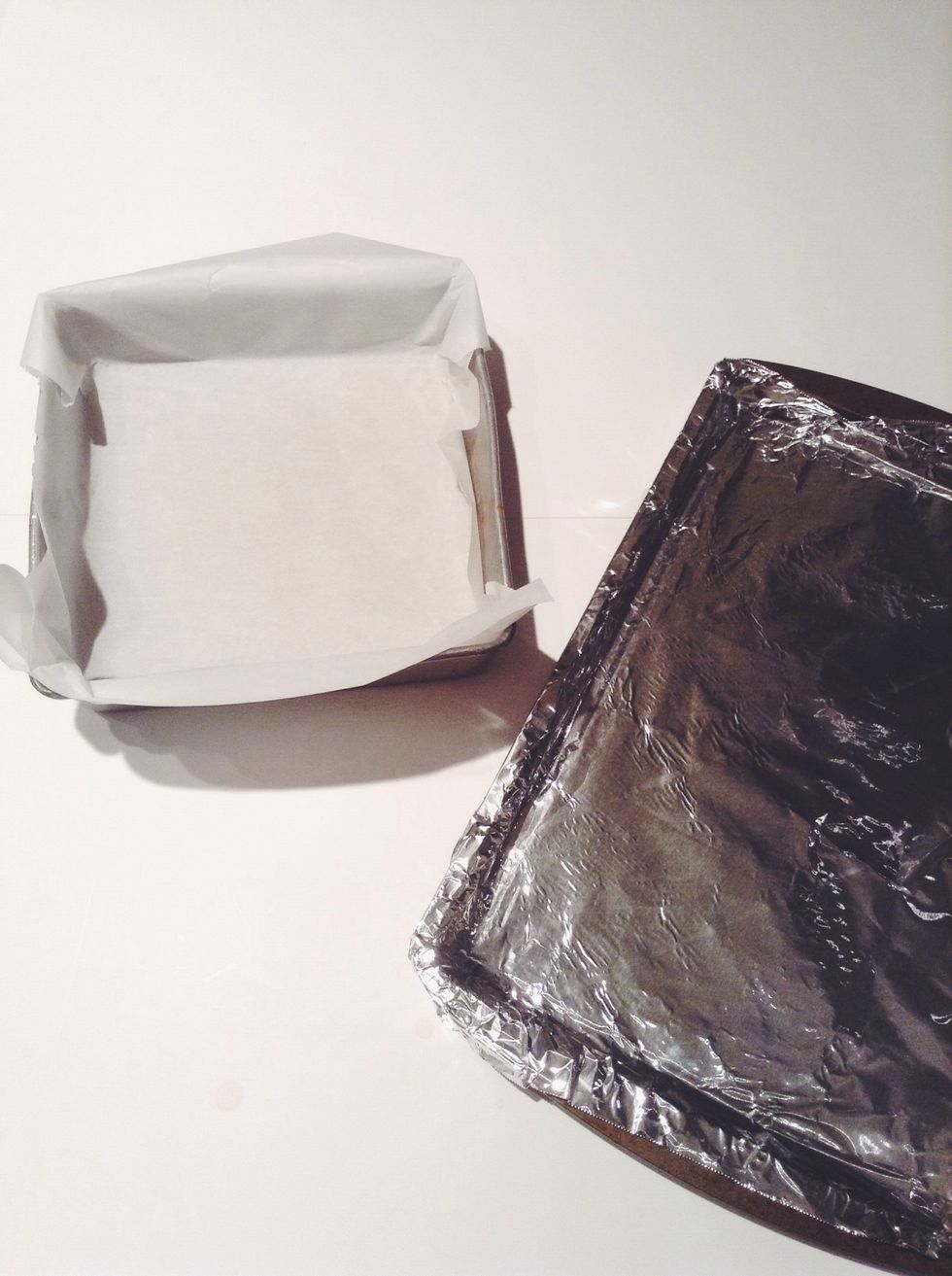 Line an 8x8 pan with parchment paper leaving enough for an overhang. Line a baking sheet with foil for the bacon.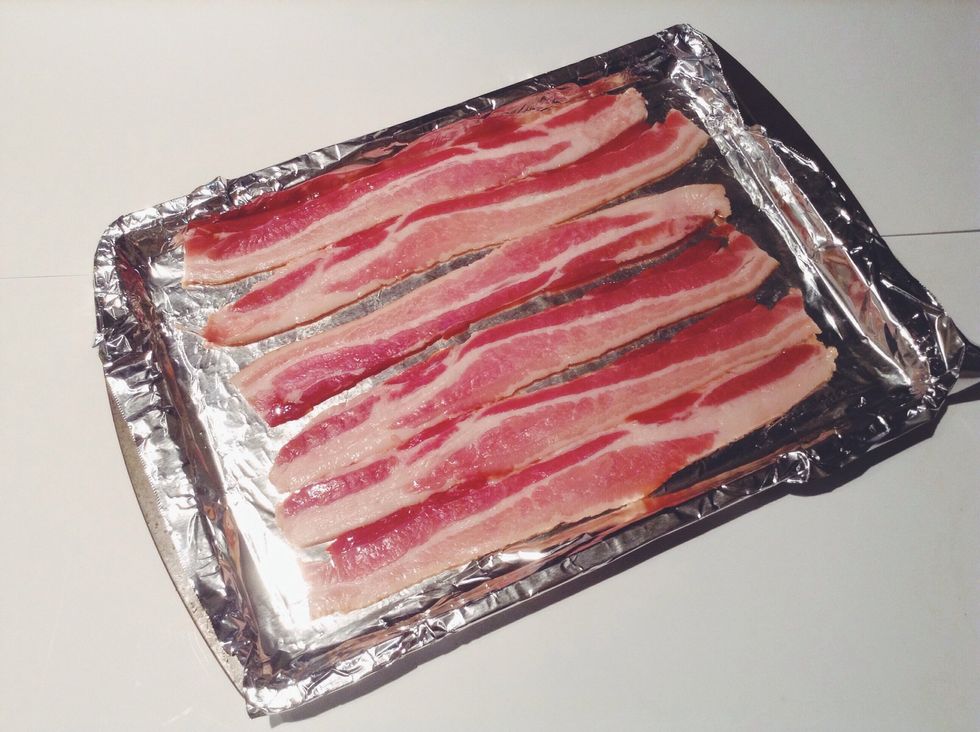 Place bacon onto sheet and bake in the oven at 350 degrees for 15 minutes.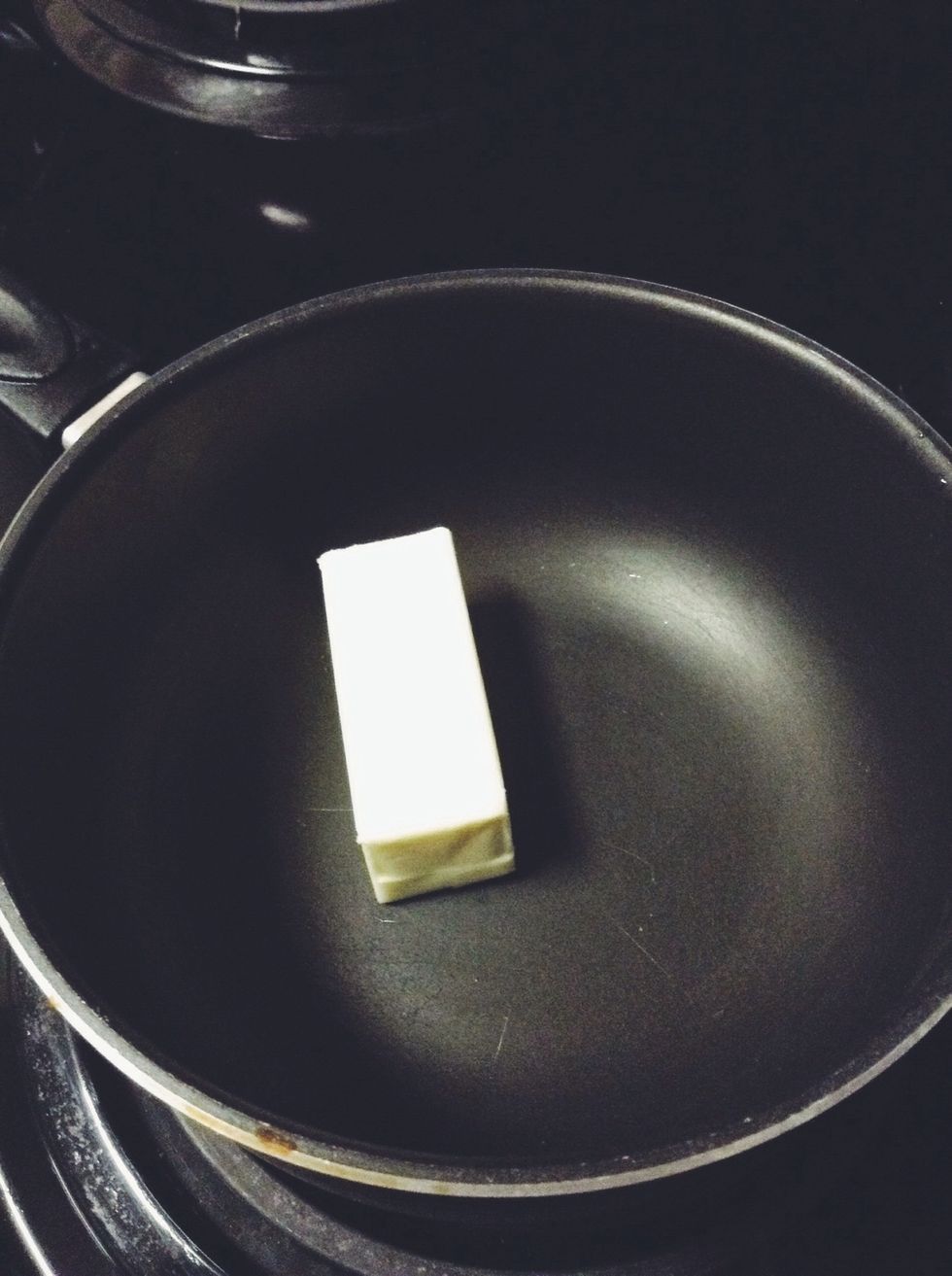 In a saucepan melt your butter.
Once melted add your sugar.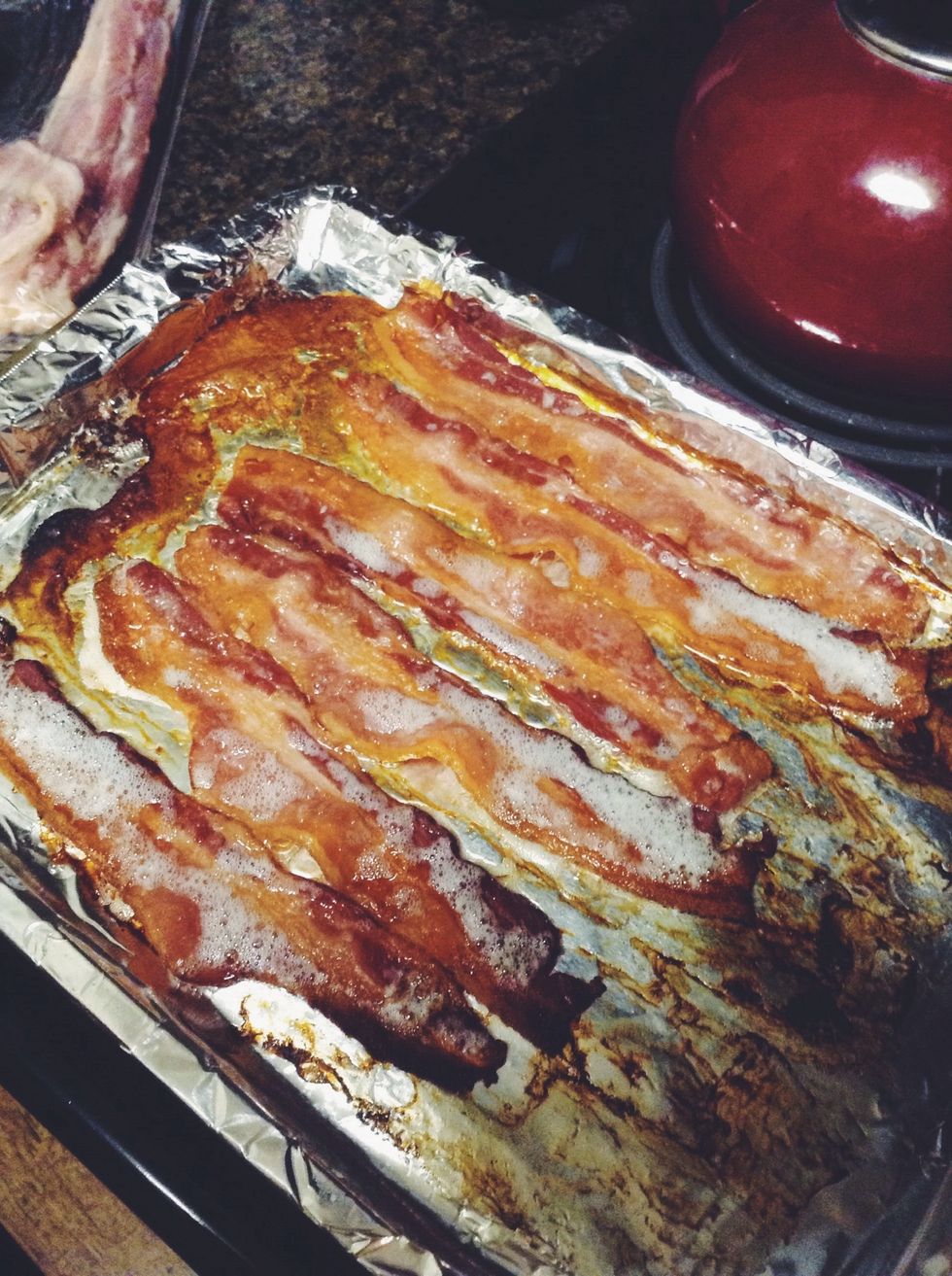 Bacons done! Let it cool down while you finish preparing the batter!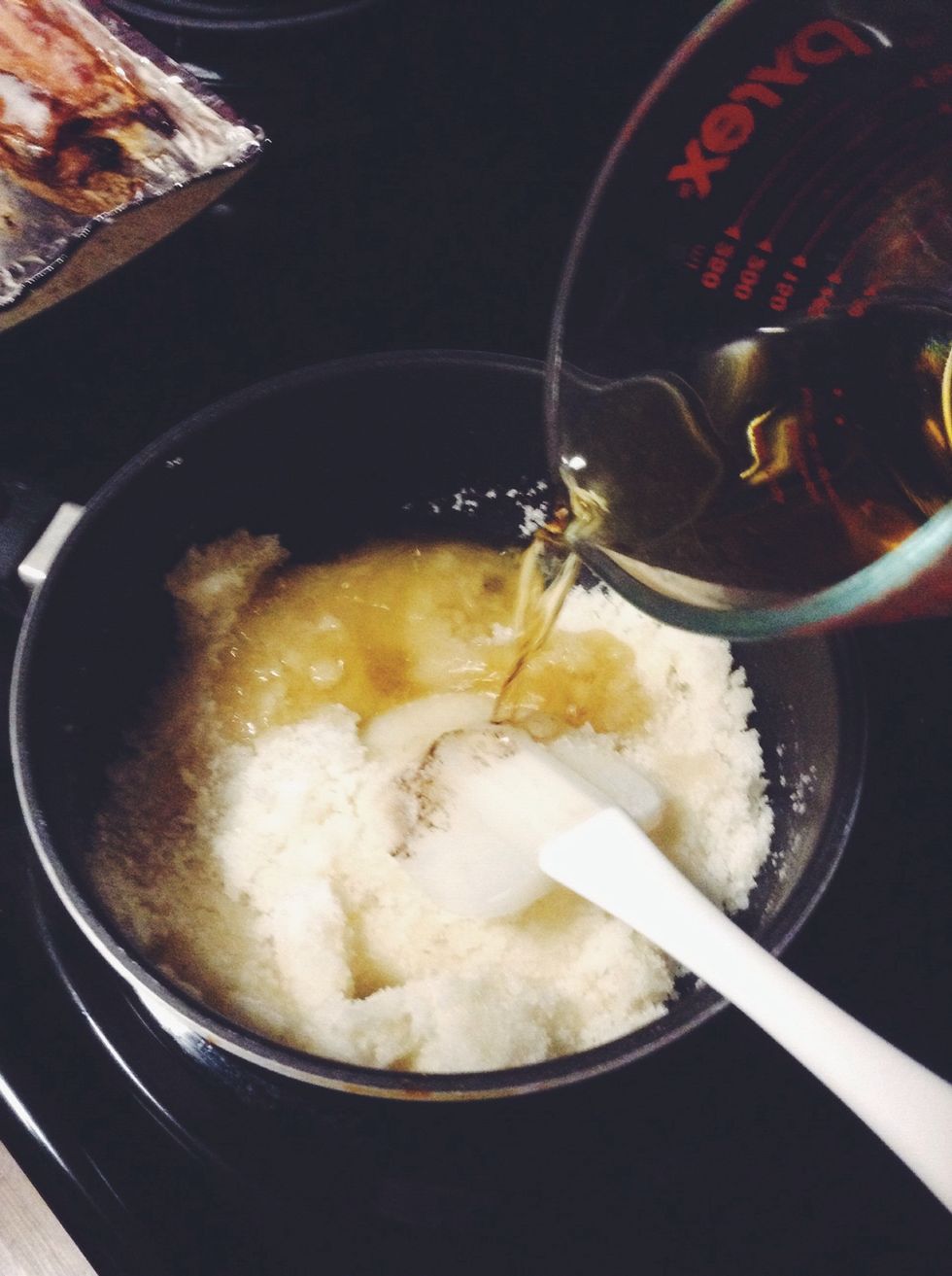 And then add the bourbon.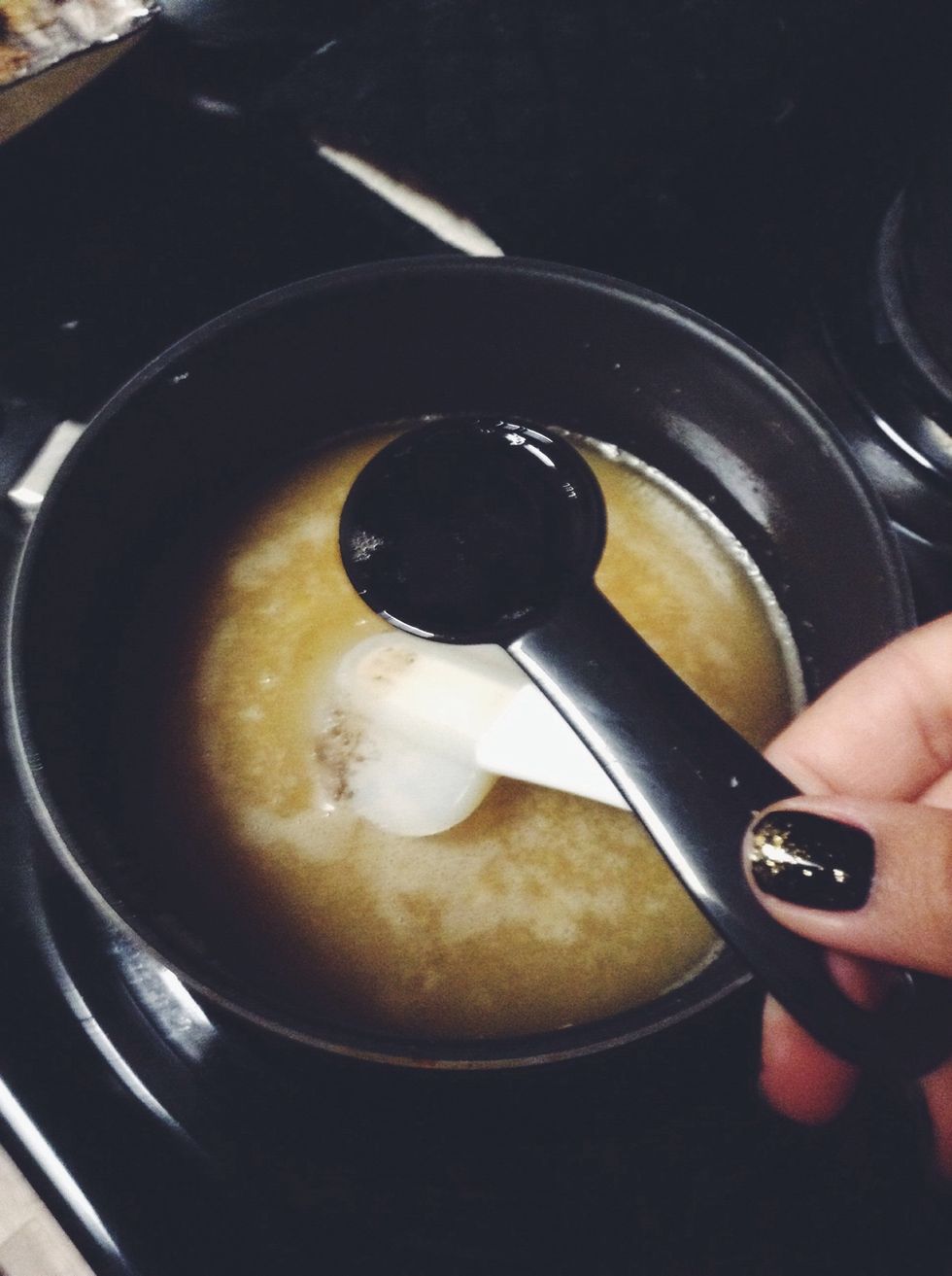 Add a teaspoon of bacon grease - for flavor purposes.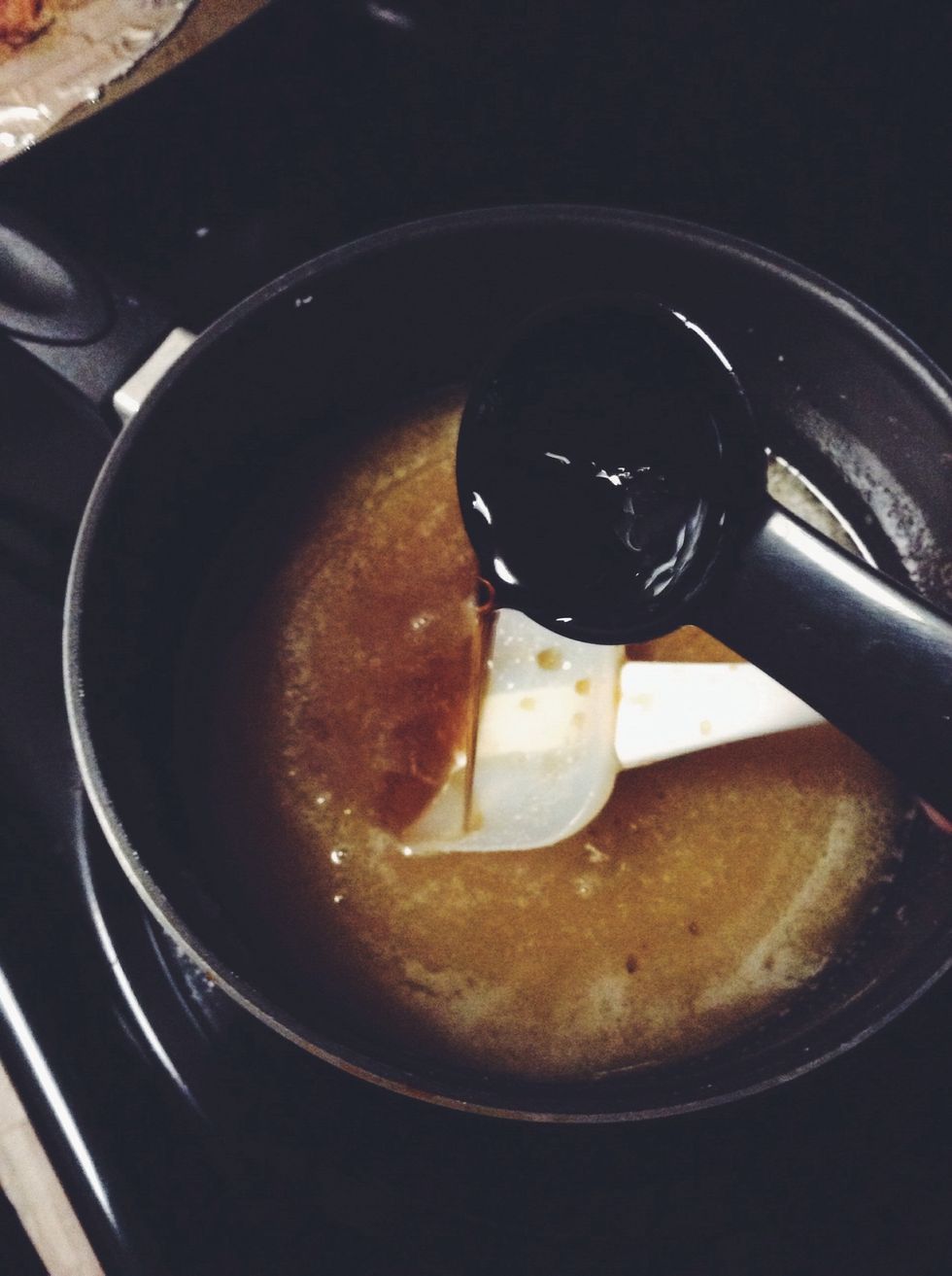 Then add your vanilla.
In a large bowl sift together your cocoa powder, flour, baking soda and salt.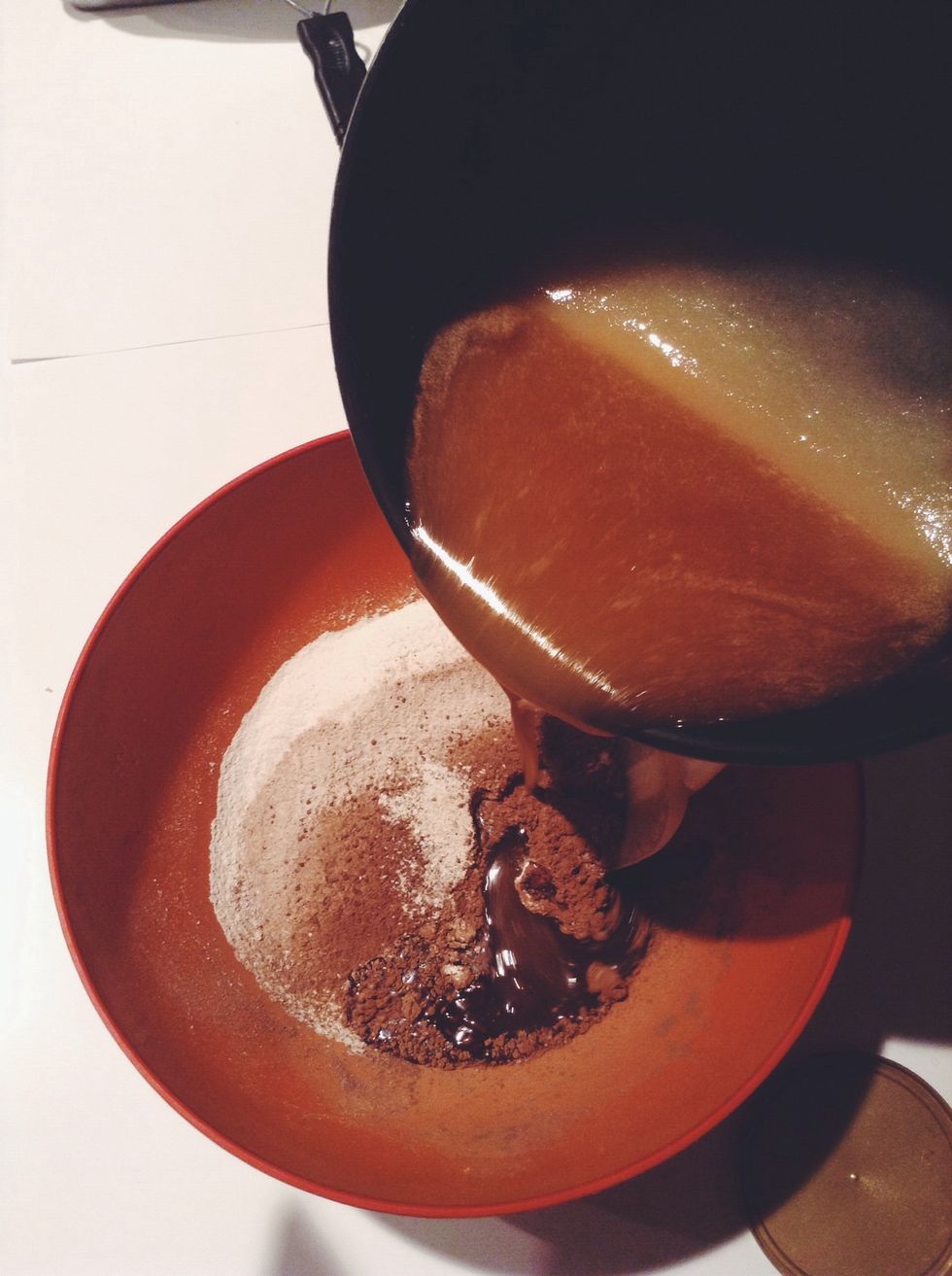 Add your bourbon mixture to the flour mixture.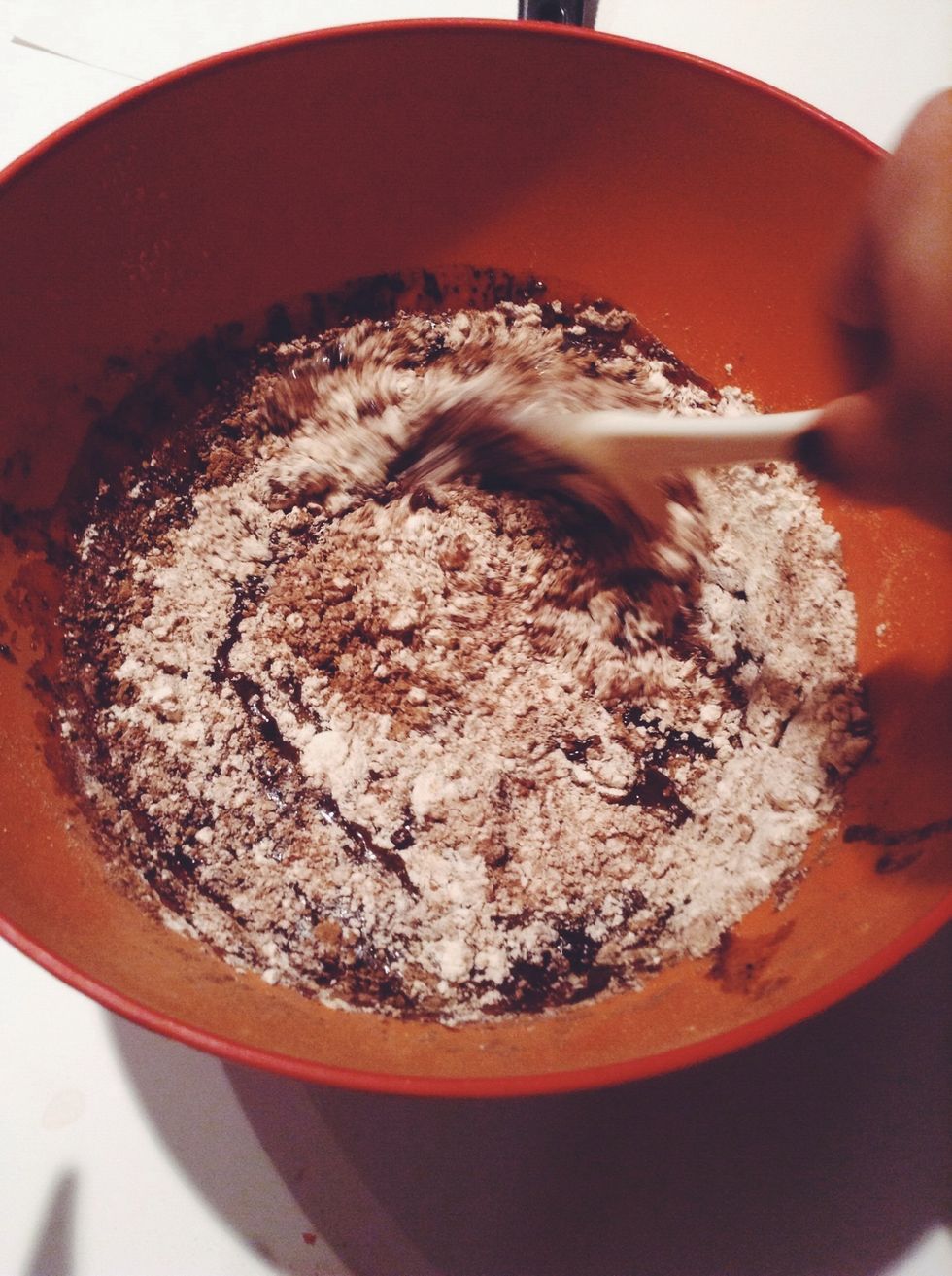 Stir just until combined.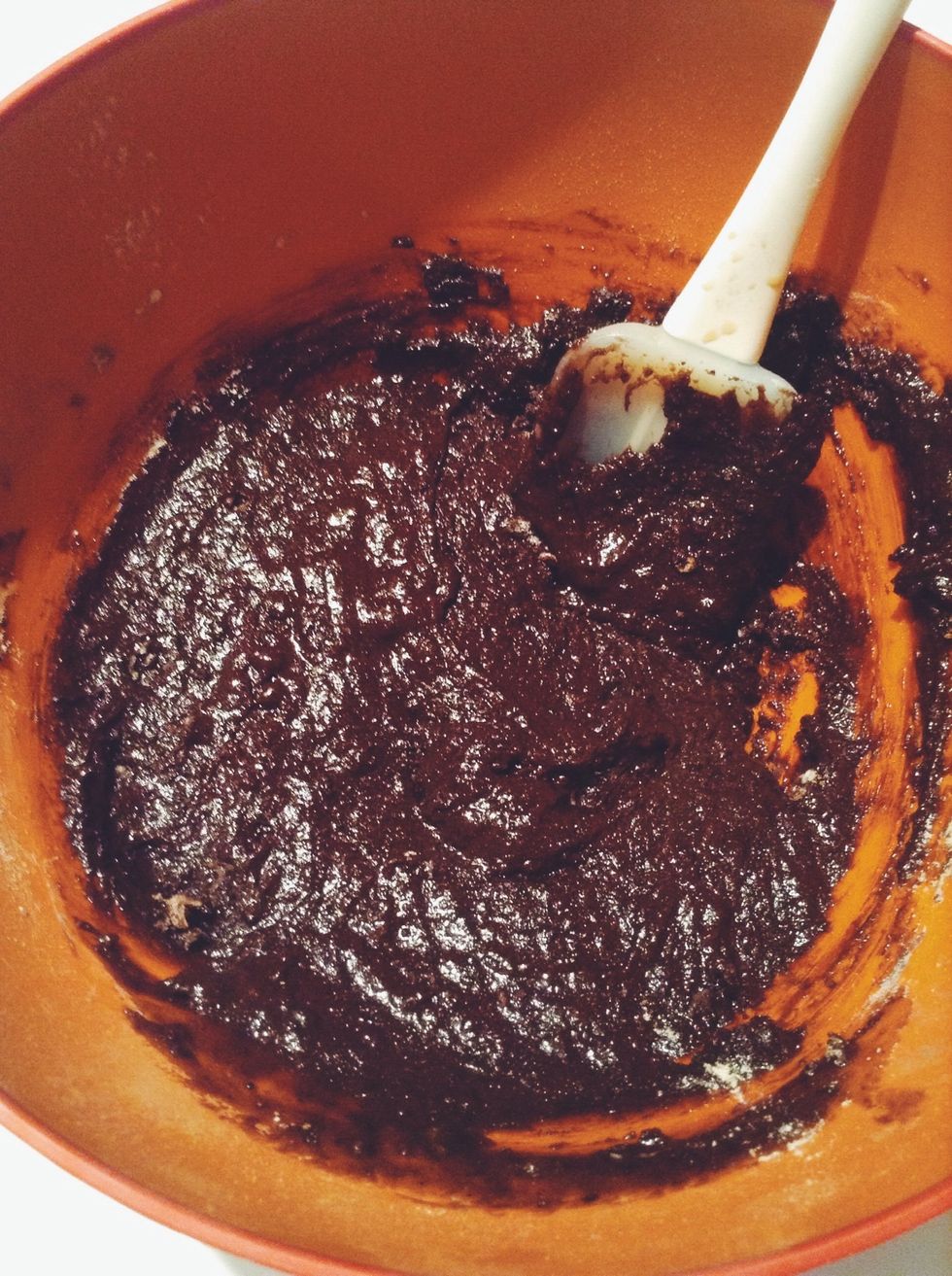 Don't over mix!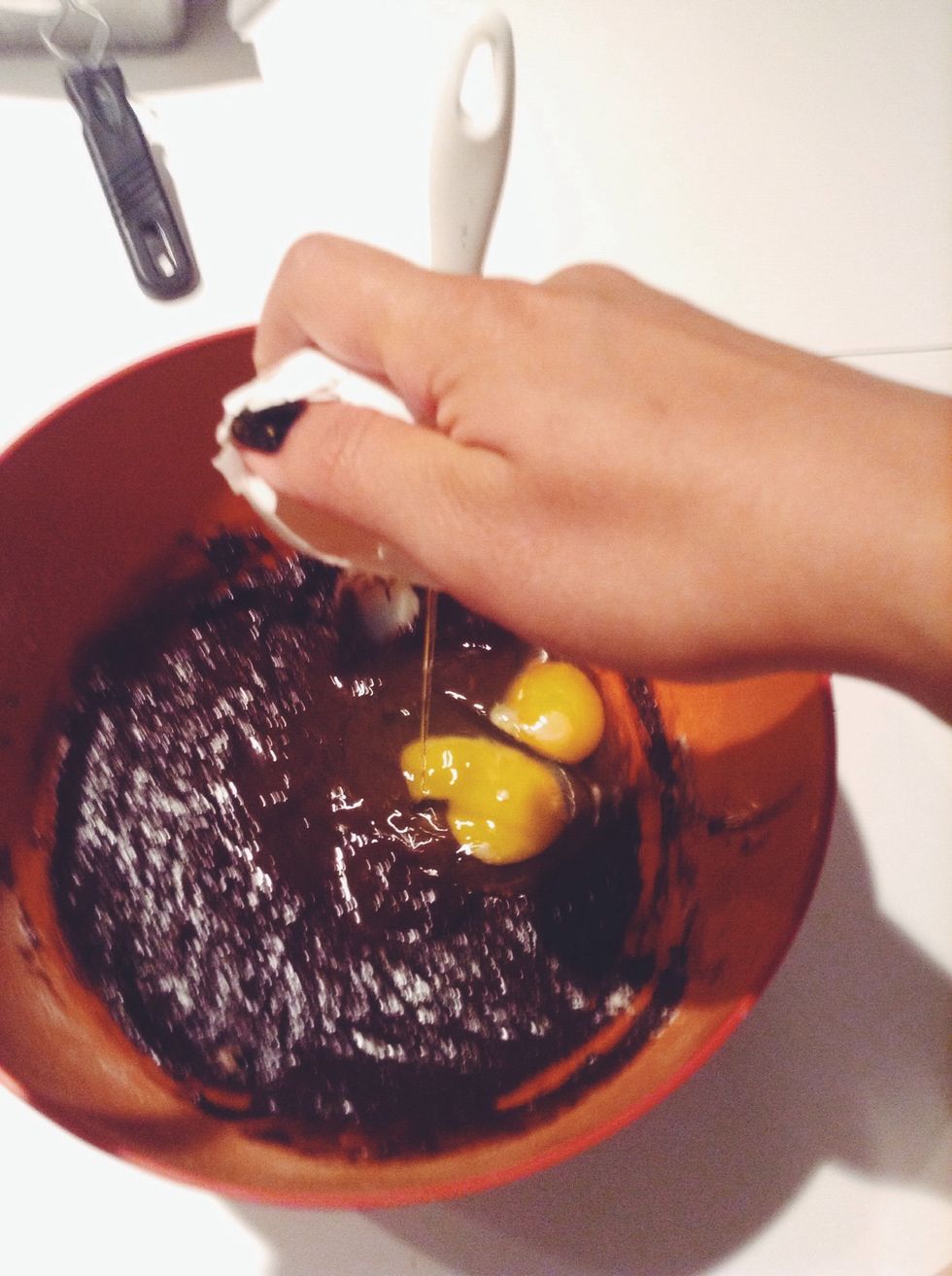 Add your eggs.
Using a whisk, mix in your eggs well.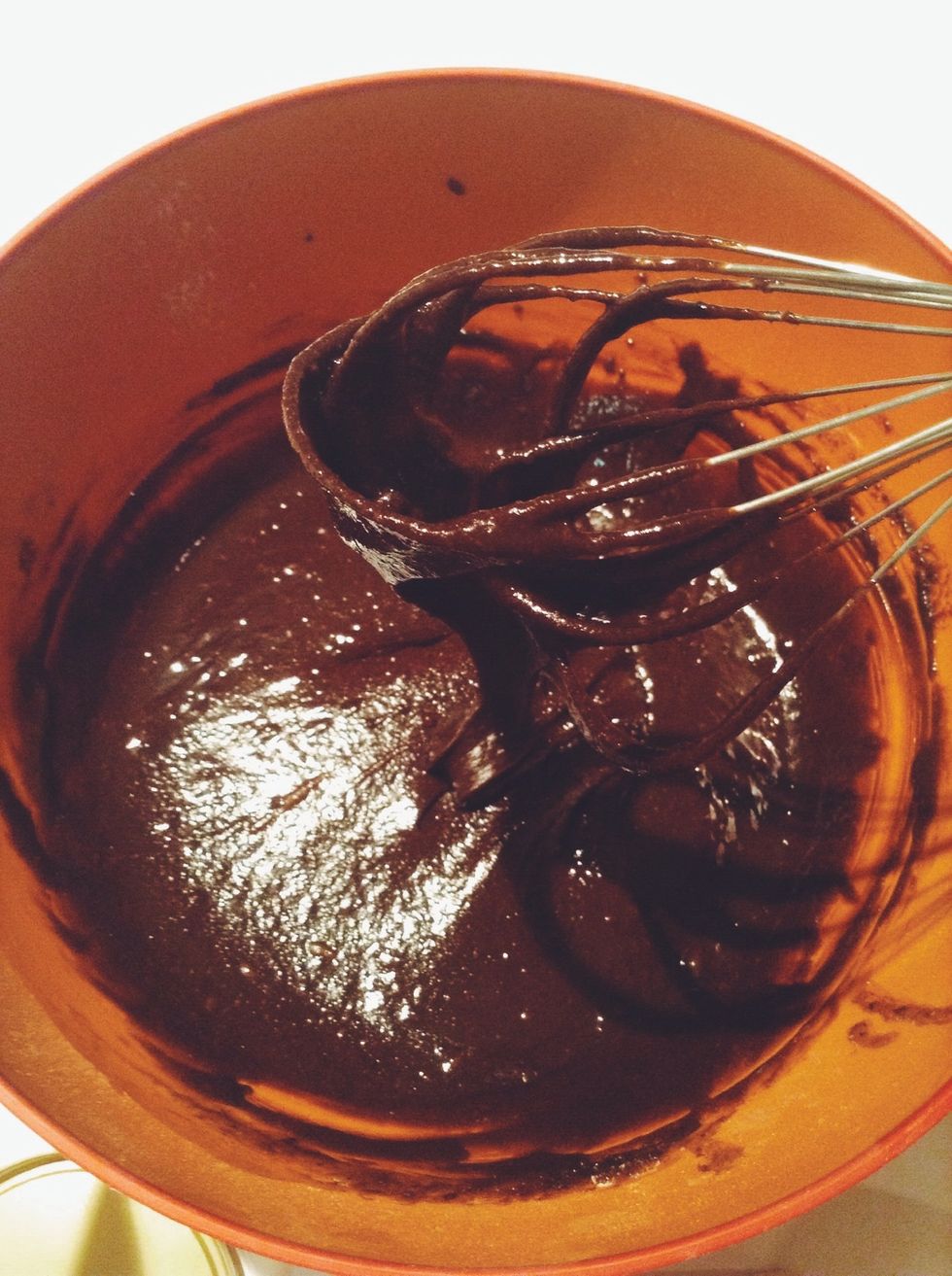 Now we should have a nice smooth batter.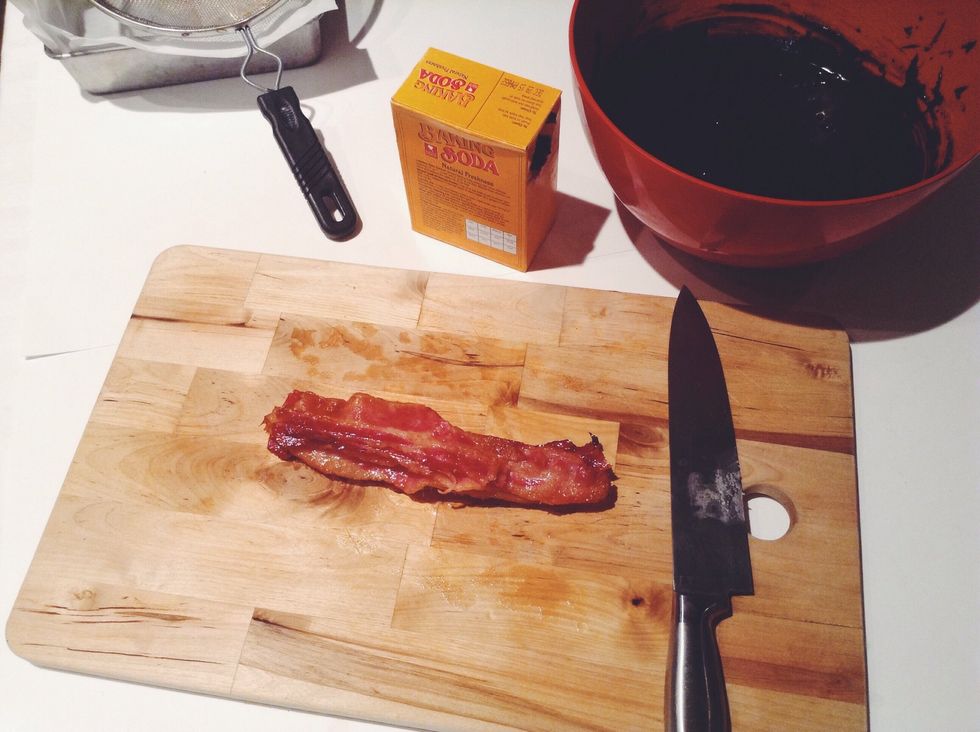 Stack your bacon for easy cutting.
Run your knife through until you get nice thin pieces.
Add half the bacon into the batter and stir to combine.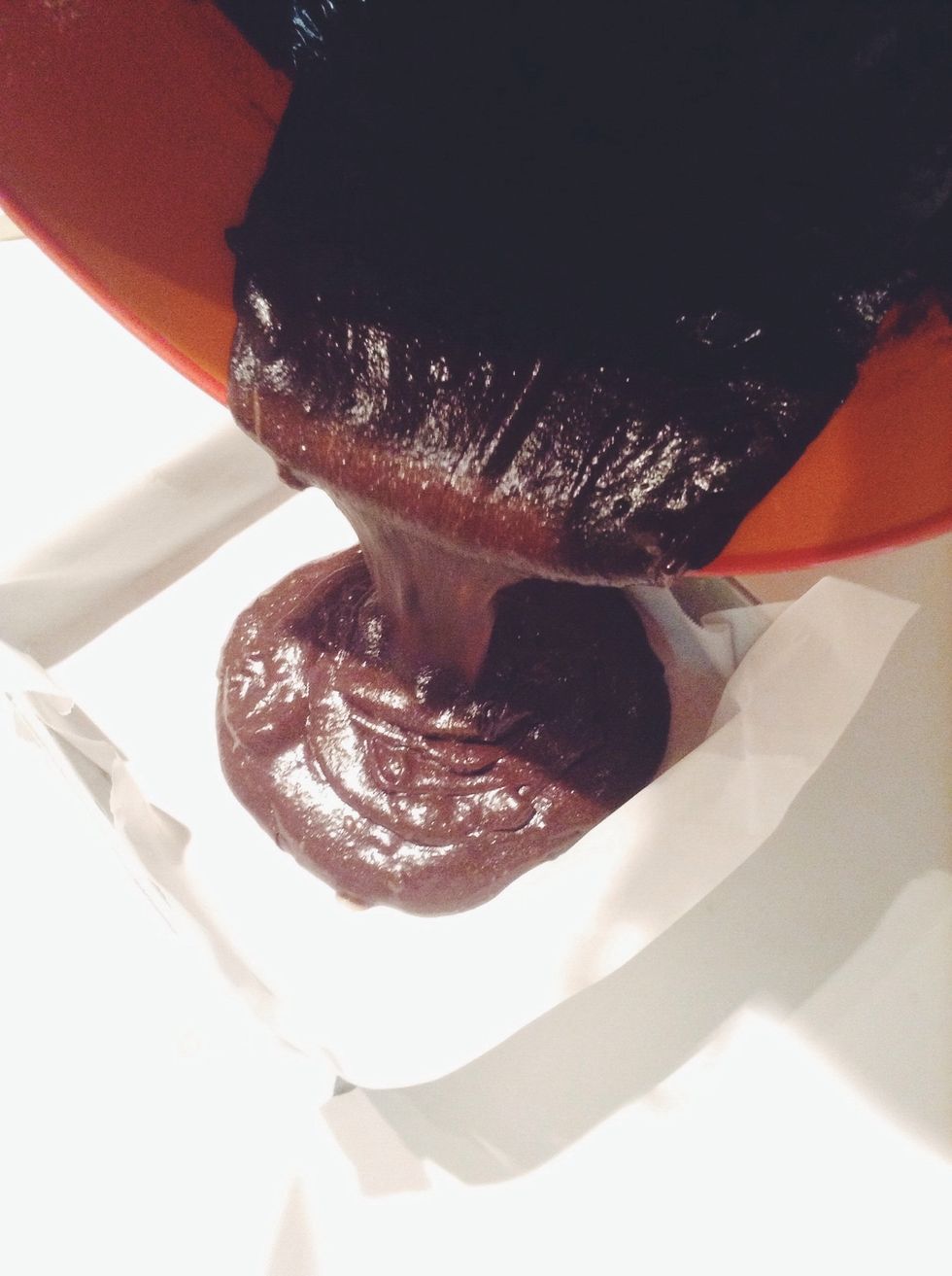 Pour your batter into prepared pan.
Gently shake to even out the mixture and set it.
Now top with the other half of your cut bacon.
Using the same baking sheet add a few more slices of bacon. I used three. Sprinkle with brown sugar and top with pecans. Place your brownies and bacon in the oven and bake for 50 minutes.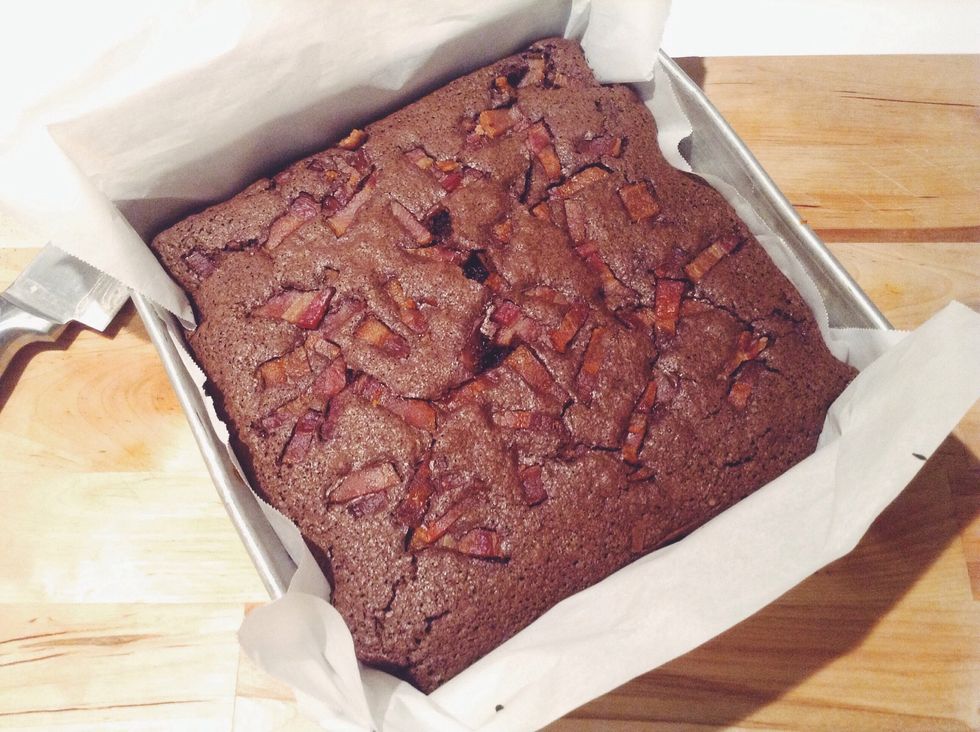 After 40 minutes check your brownies by poking with a skewer or toothpick. The brownies should be moist but not wet, like a moist cake. Let cool for 10 minutes.
After ten minutes depan your brownies to cool.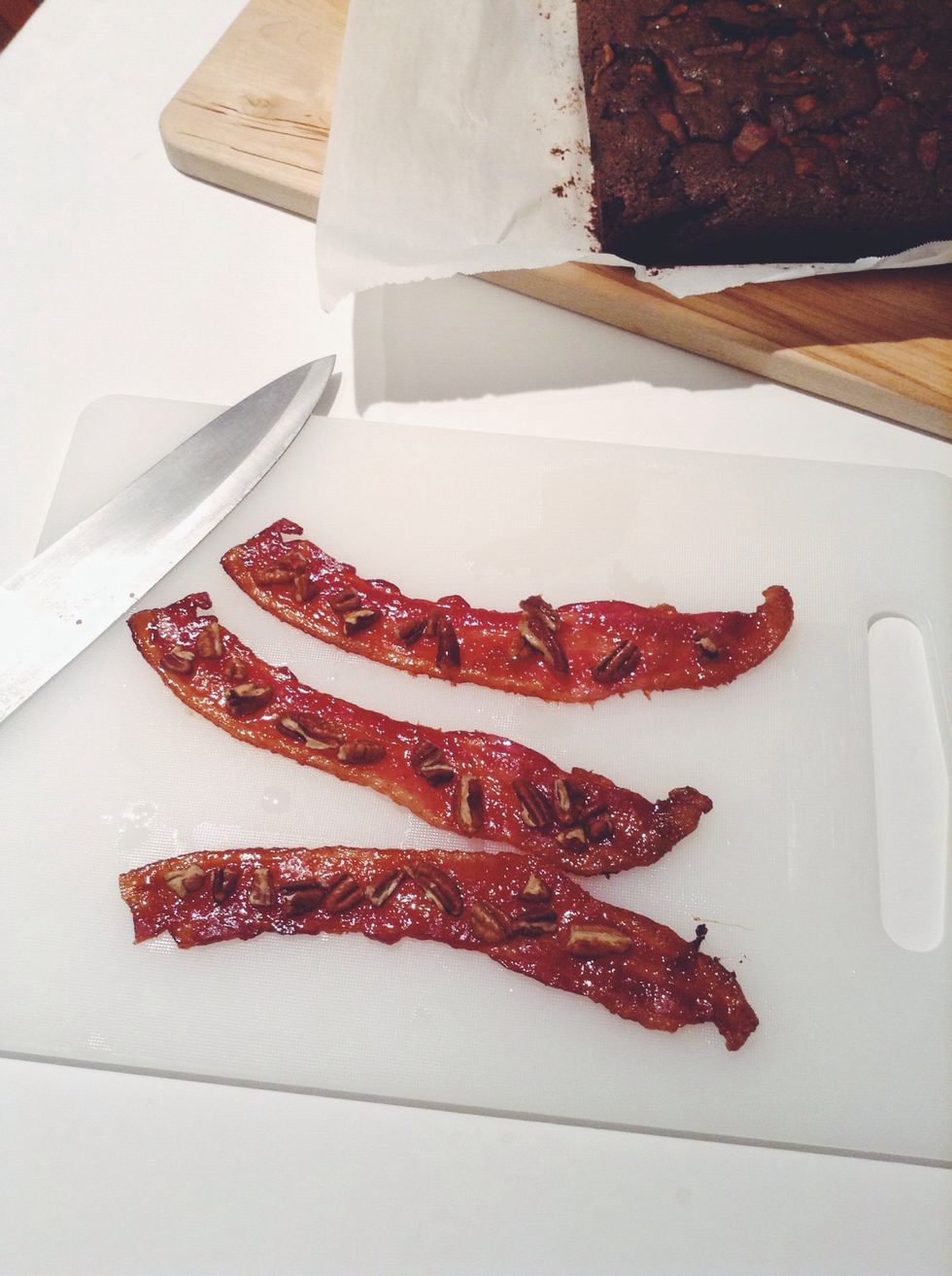 Now get your brown sugar bacon ready to cut.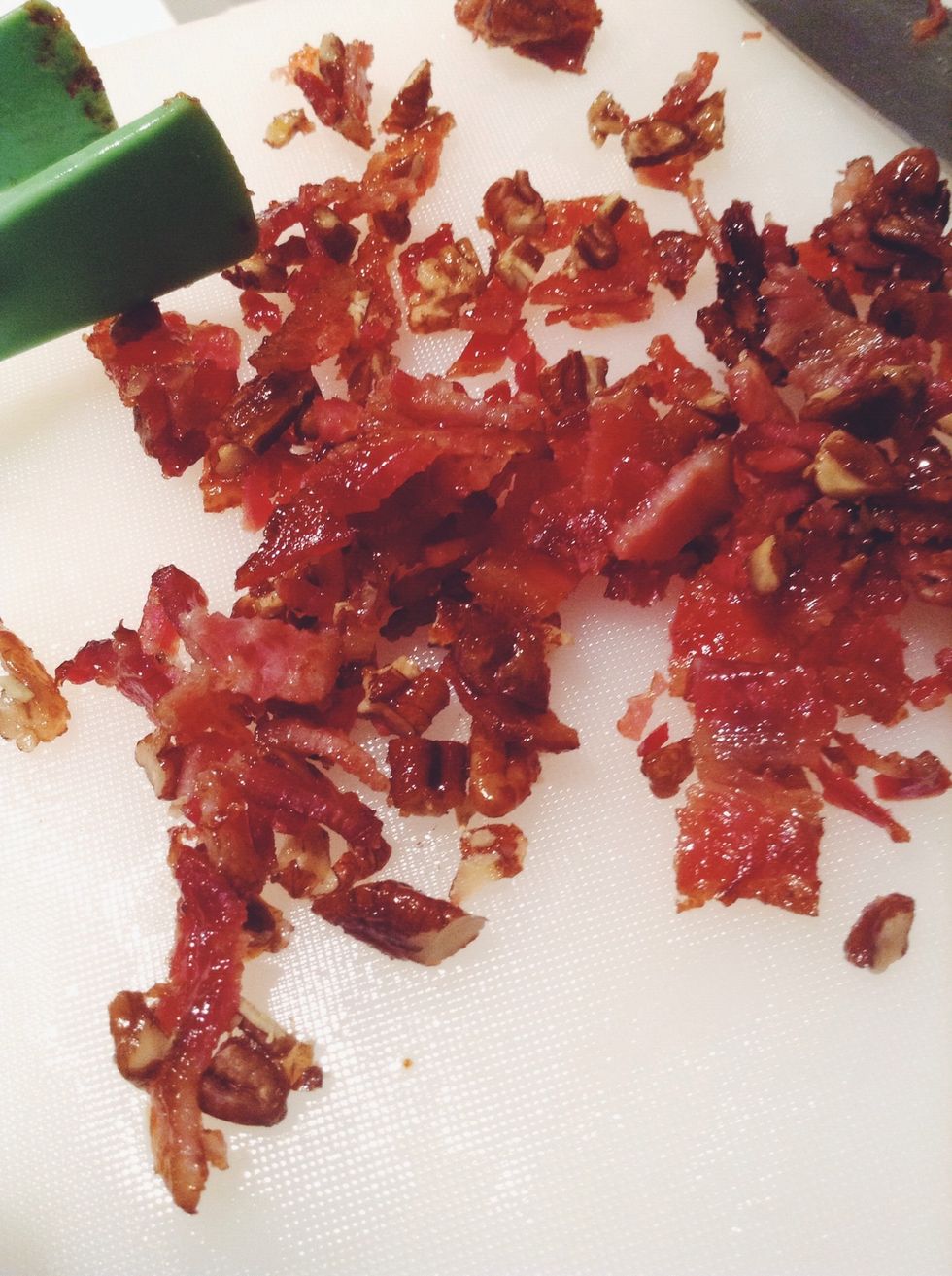 Cut into thin pieces!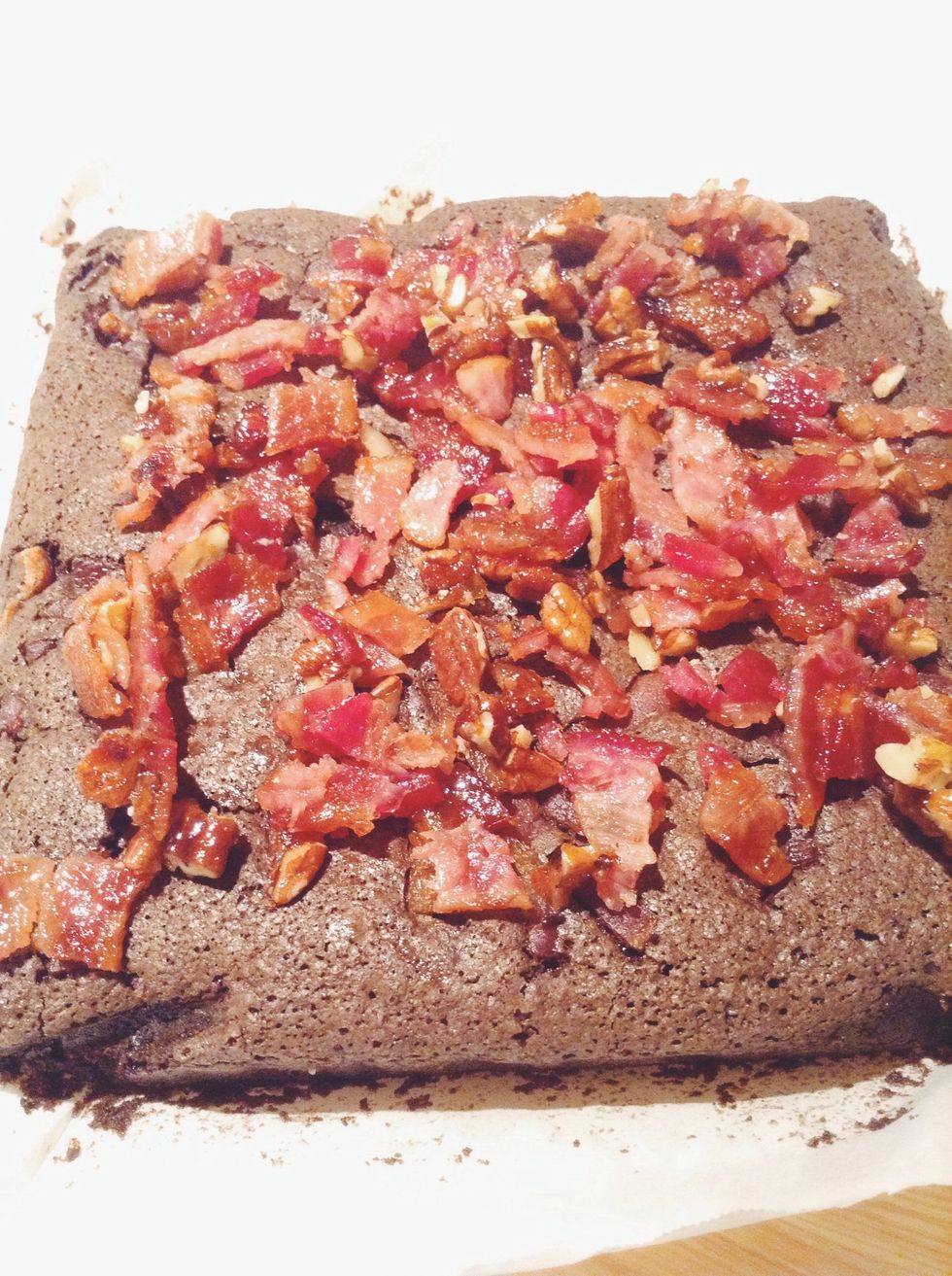 Top your brownies with the brown sugar bacon and pecans.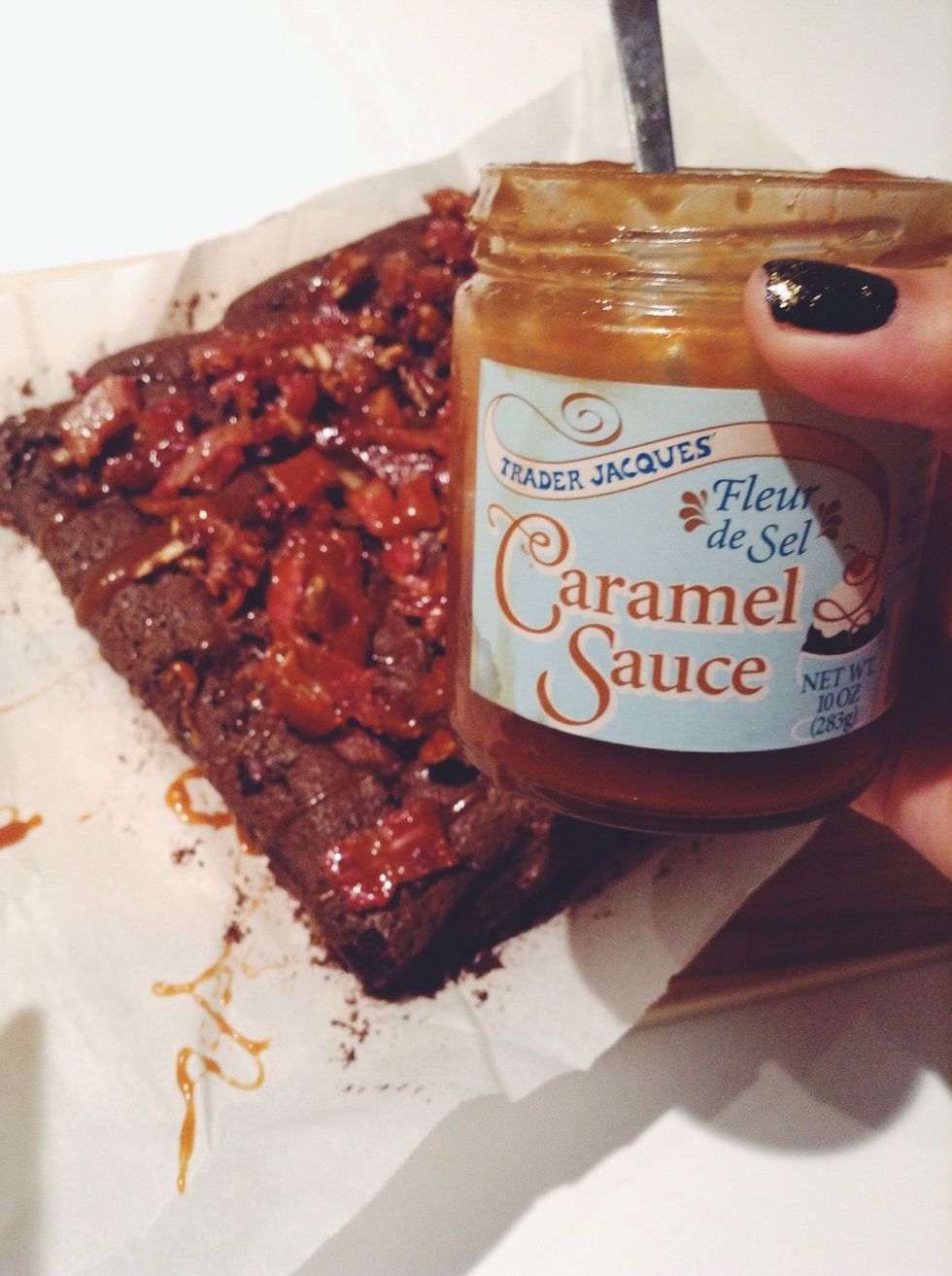 Drizzle with caramel. I'm using some pre made from Trader Joes! This stuff is awesome.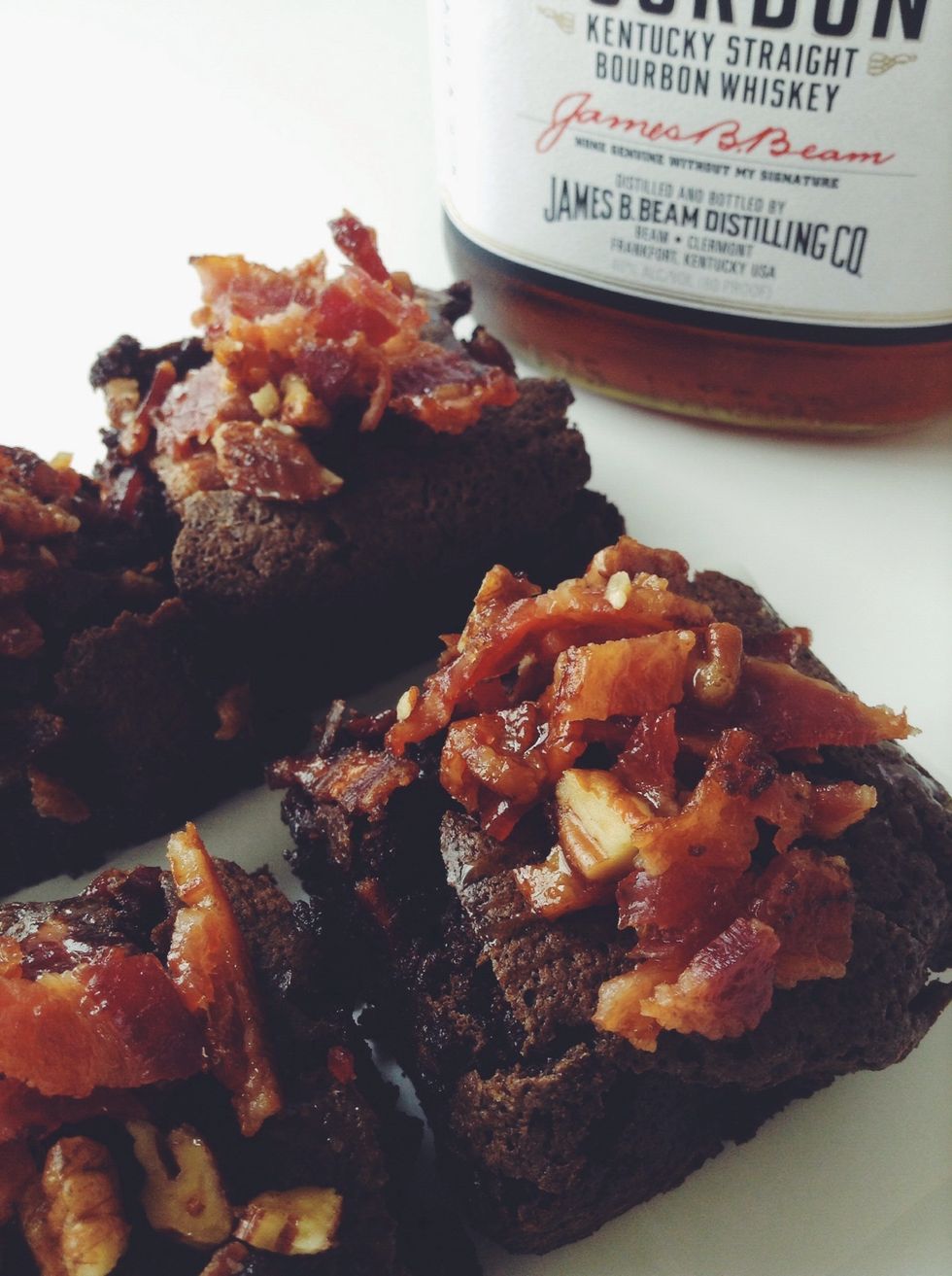 And now you're done! Be aware that these do taste like bourbon. They don't just have bourbon in the name, you will have a strong oak flavor.
If you would like to lower the amount of bourbon, I suggest using 1/4 a cup instead!
Thanks for viewing! For more recipes visit me at www.iampiscesw.com
1/3c Flour
3/4c Unsweetened cocoa powder
1/4tsp Salt
1.0tsp Baking soda
2.0c Sugar
1/3c Butter, melted
2.0 Eggs
1/2c Bourbon
1.0 Bacon
1/4c Pecans
1/4c Brown sugar
1/4c Caramel sauce
1.0tsp Vanilla extract
Sherry Williams
Love to cook bake and create. Owner of the blog I AM PISCES. All my guides are featured on my blog with better pictures!