Biscotti or cantuccini di Prato and 'vino santo (traslates holy wine)is a famous desert in Tuscuny region in italy. The delicious crisp biscotti are dipped in sweet desert wine that is served along
93
In one ball measure flour, corn meal, salt, baking soda, and almonds coarsely chopped. In another ball put eggs vanilla and extract, beat briefly.make a well in the flour and mix. Add butter
Knead a bit and leave in the fridge 1/2 hr. Then form two logs. Put on a tray flatten and bake 25mins. Take out and let cool completely. Cut with a bread knife put them on the tray cut side down.
Dry in an oven 120C 20mins on each side
Ingredients: flour, sugar, cornmeal, almonds, eggs and butter
Flavorings and additives: vanilla extract, almond extract, salt and baking soda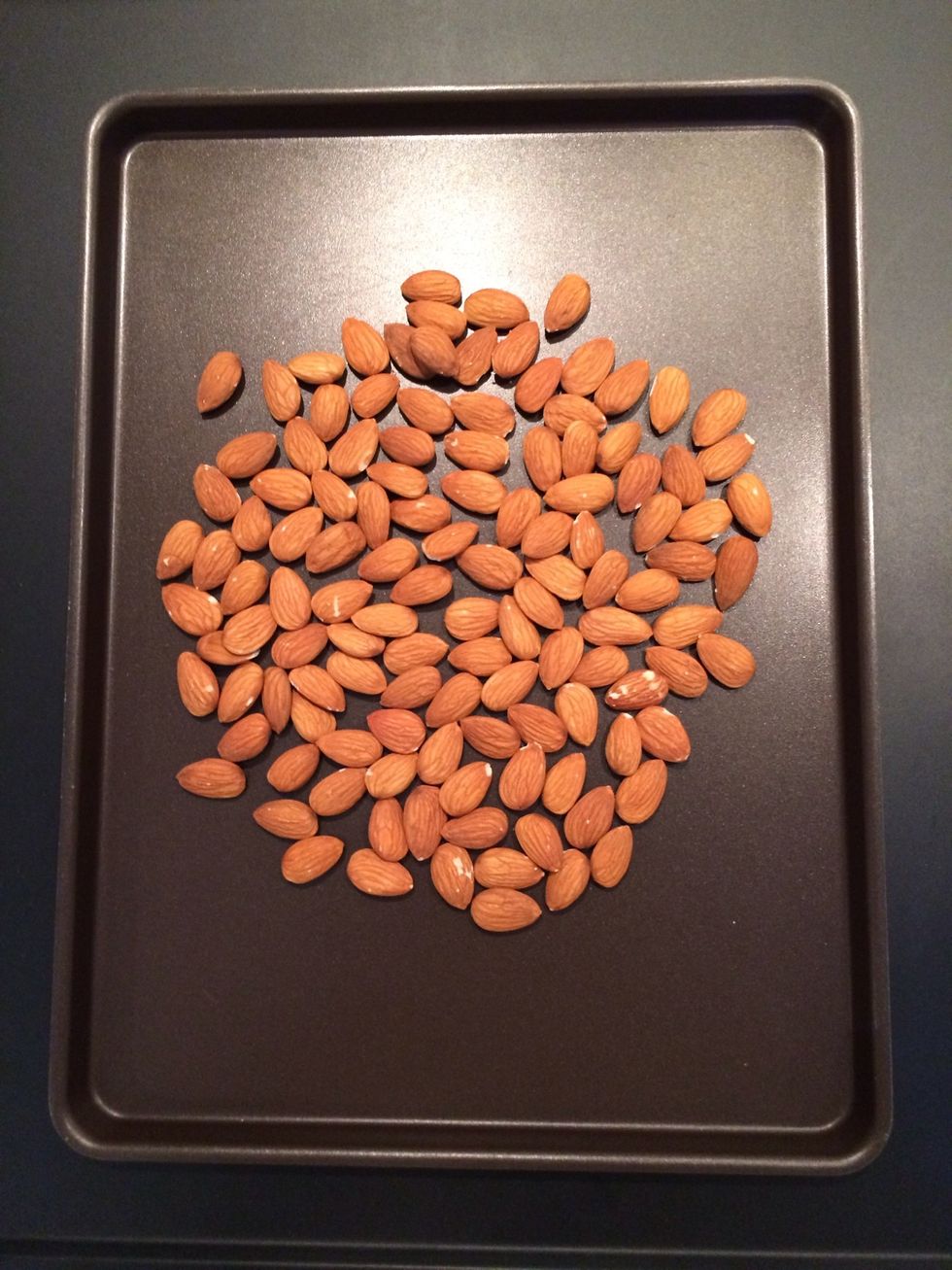 Grill slightly the almonds. They are going to toast more during the baking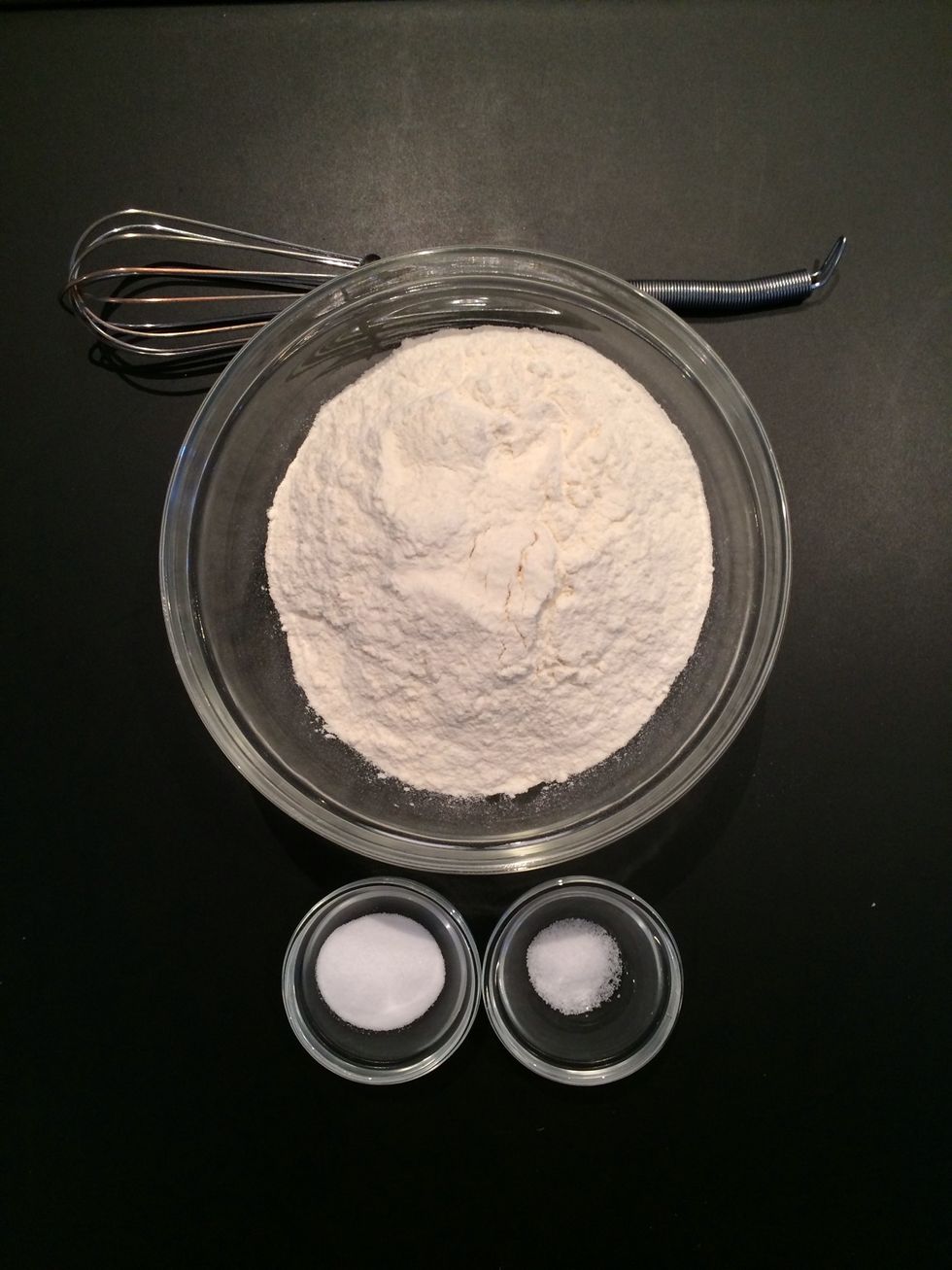 Mix salt and baking soda with the flour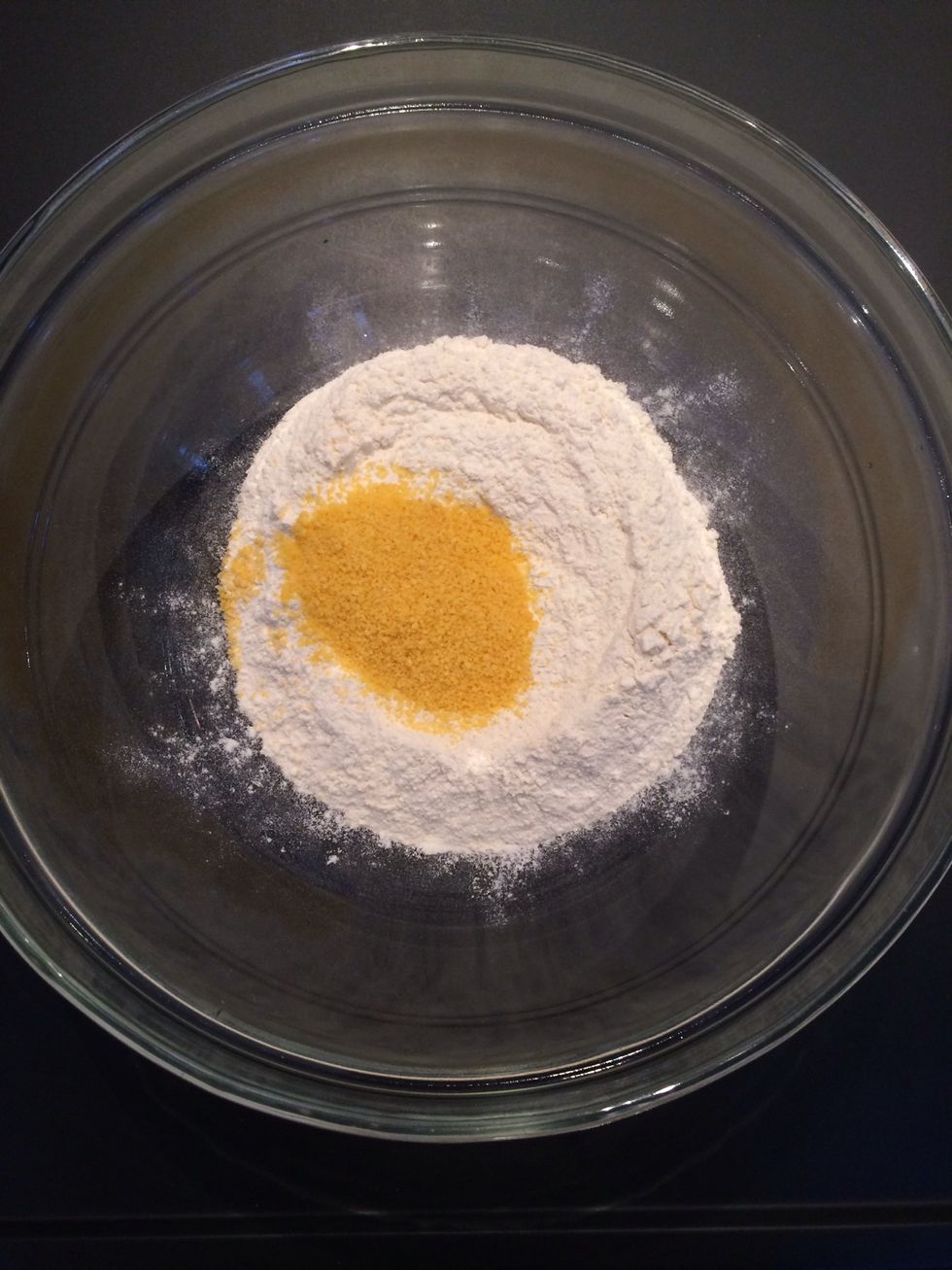 Add the cornmeal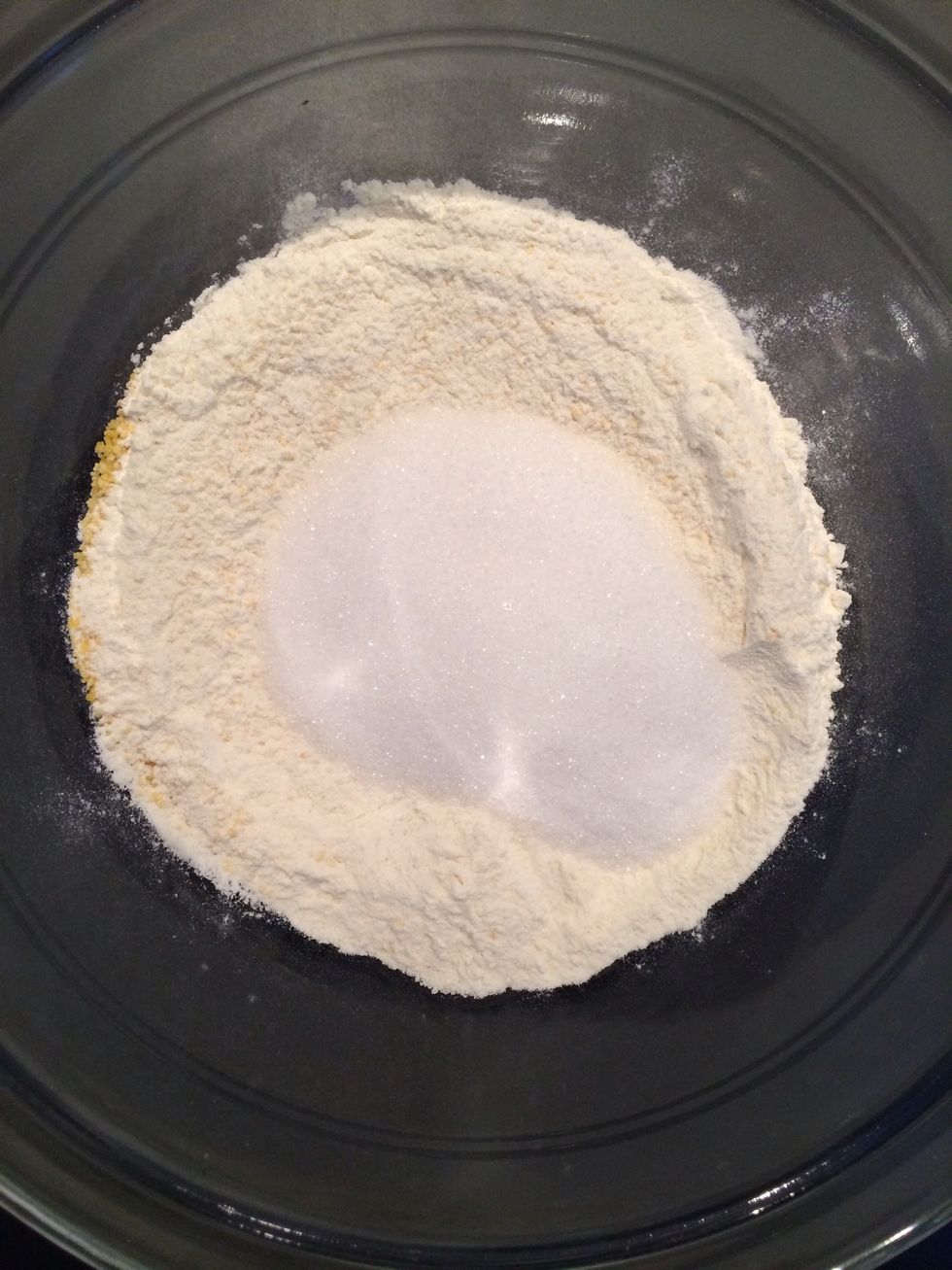 Add the sugar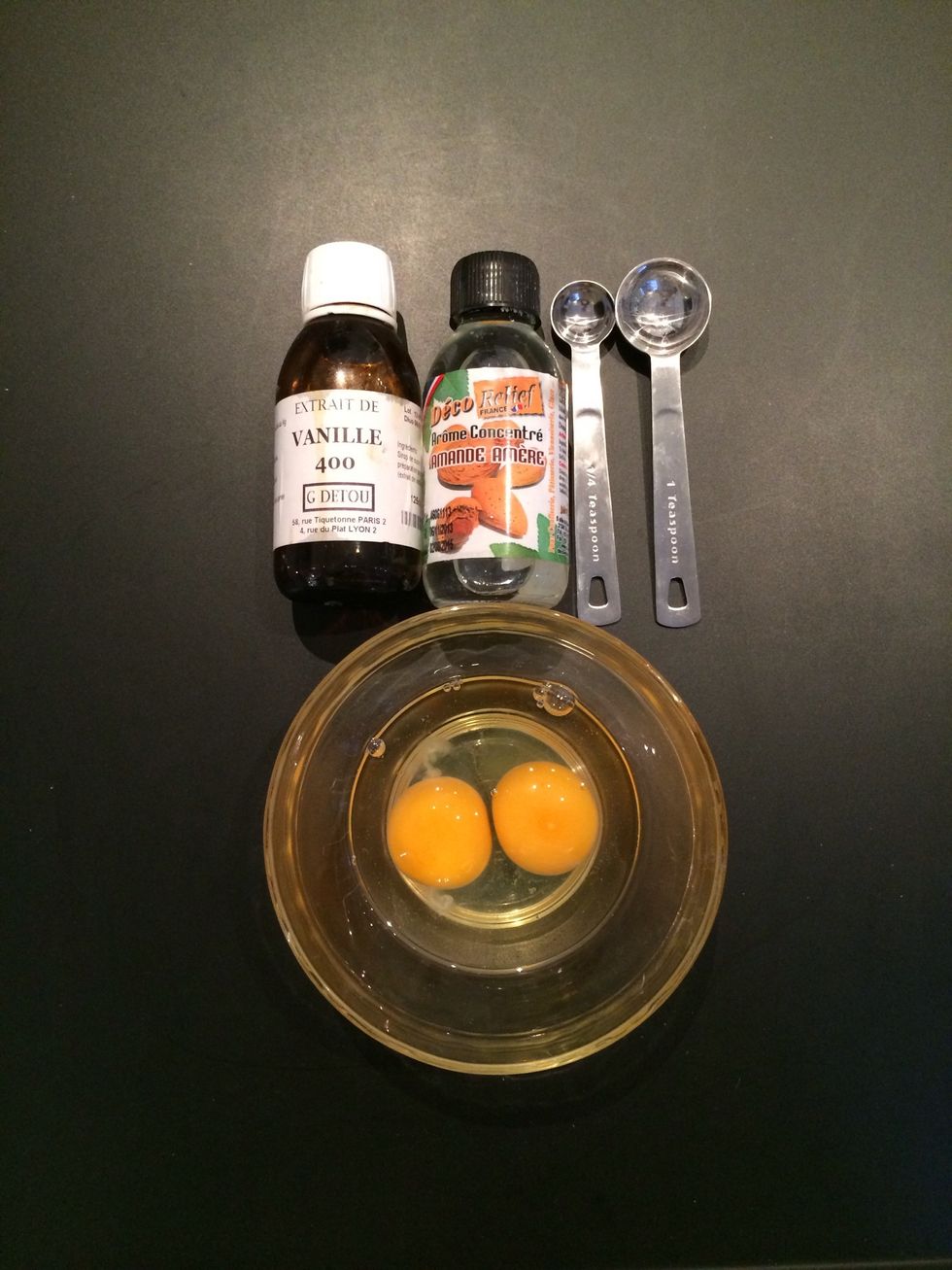 Put 1 Tsp vanilla extract + 1/4 Tsp almond extract over the 2 eggs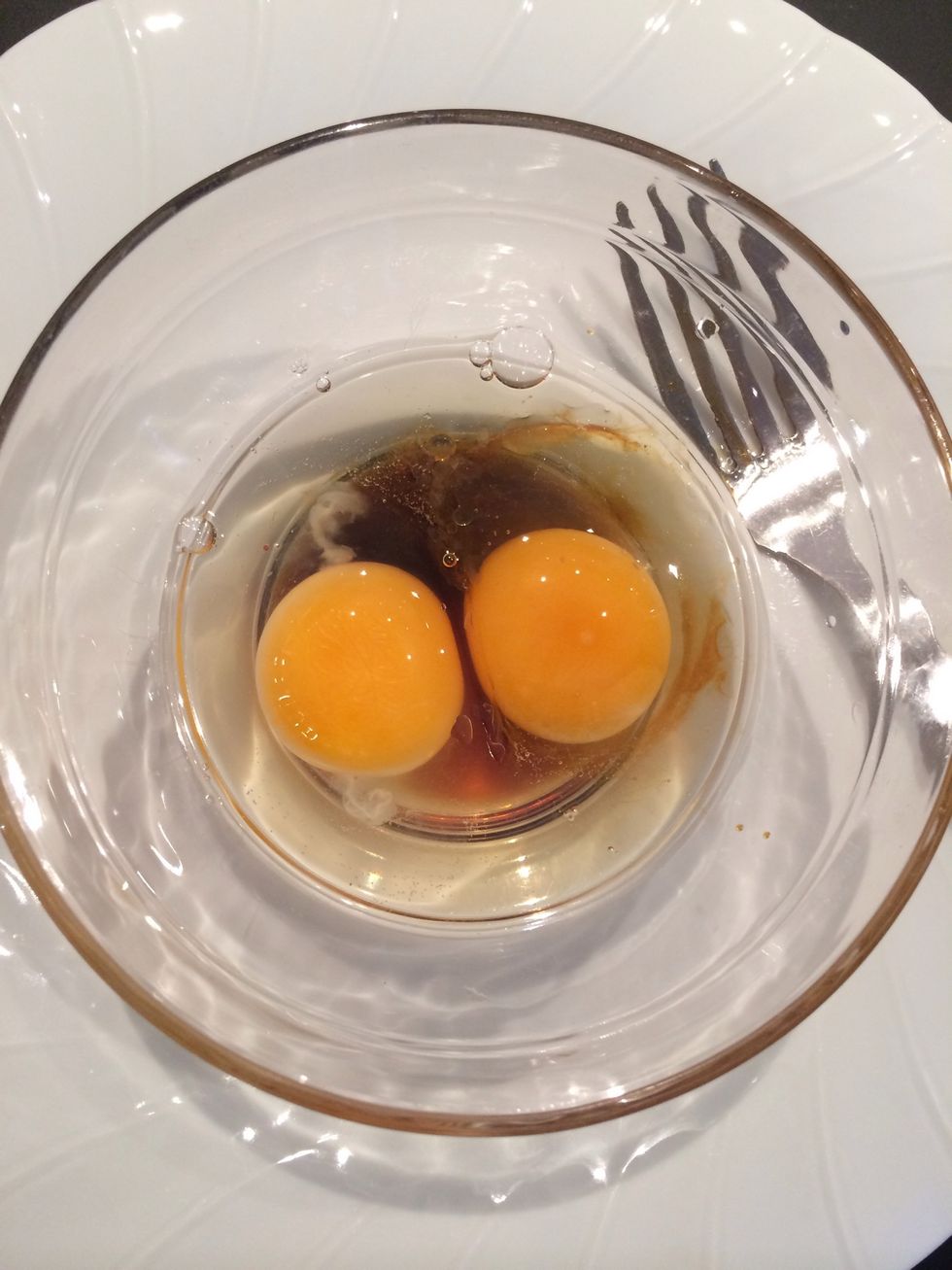 Beat them together slightly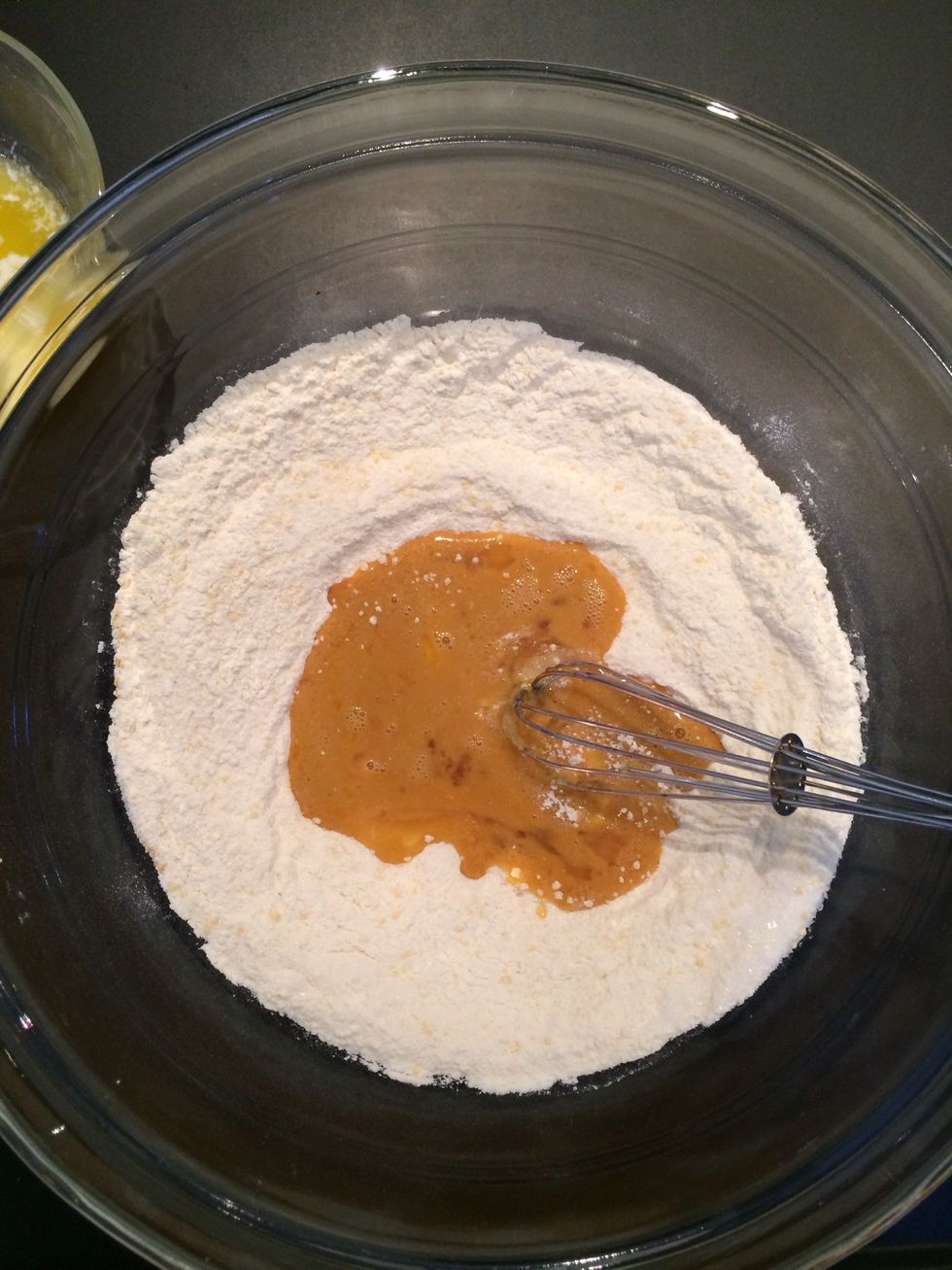 And add over the four mixture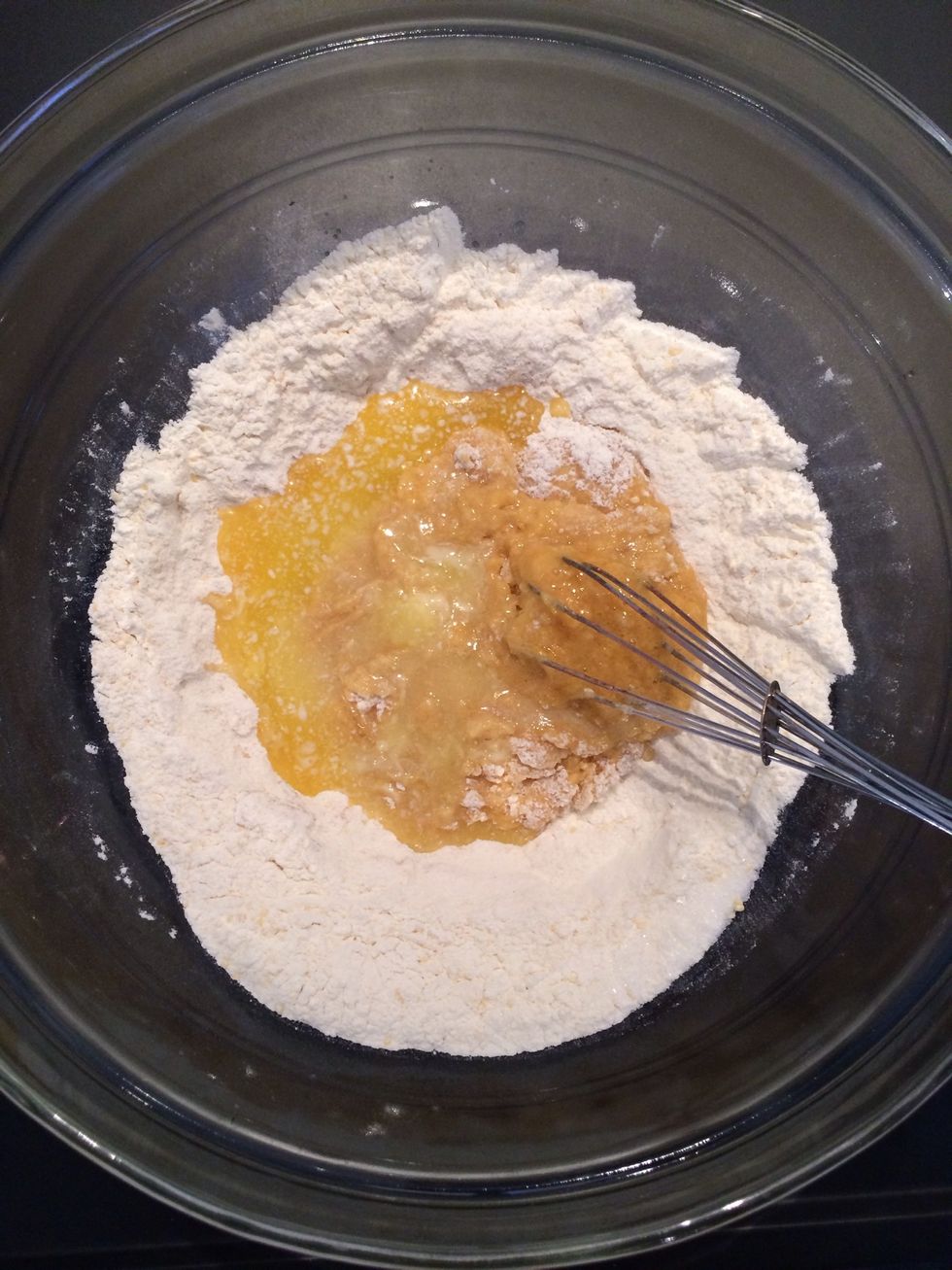 Add the butter and gather the dough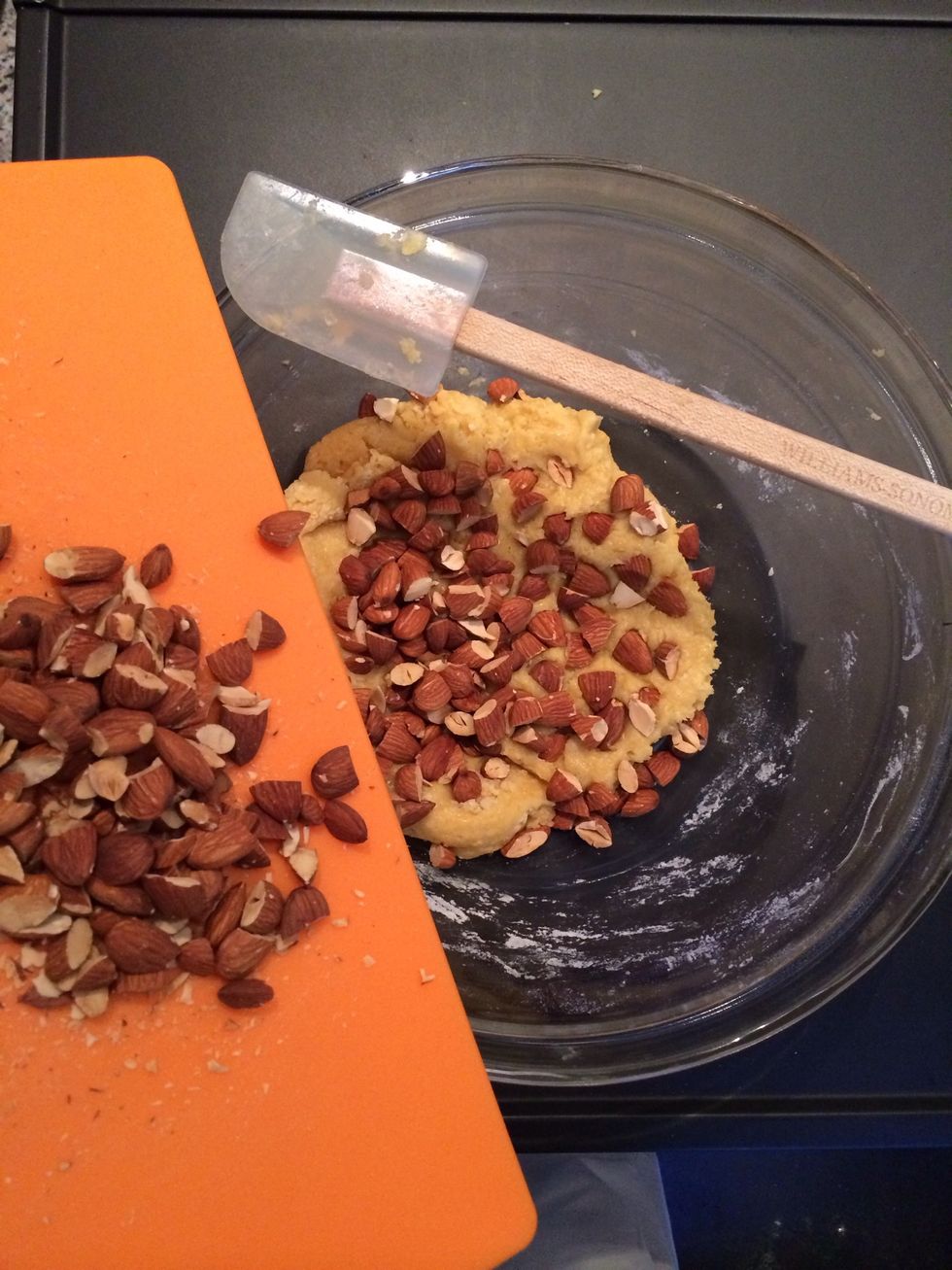 Chop the almonds. Add to the dough
Transfer to a flour dusted surface. It is a very sticky dough.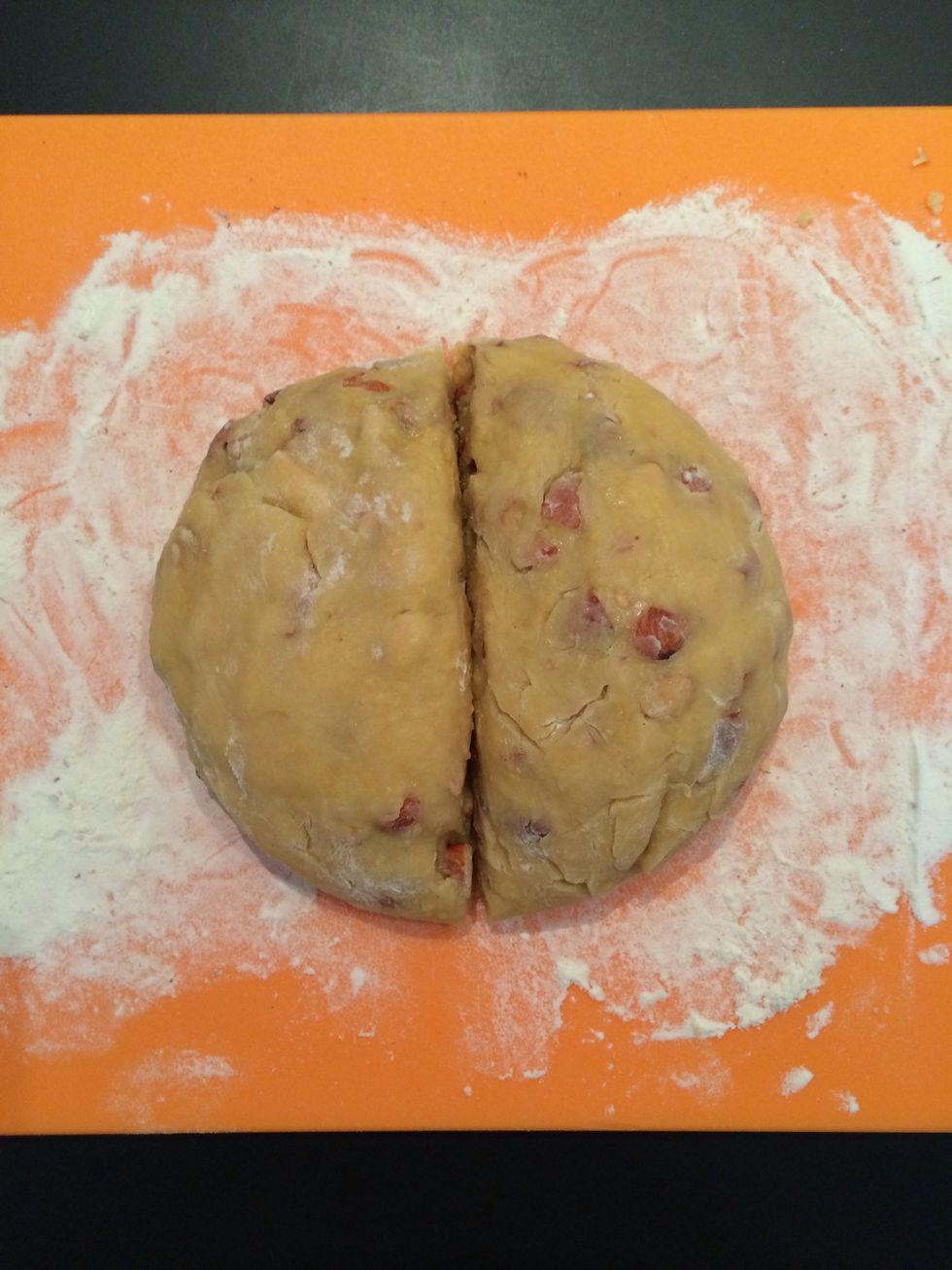 Form a ball and divide in half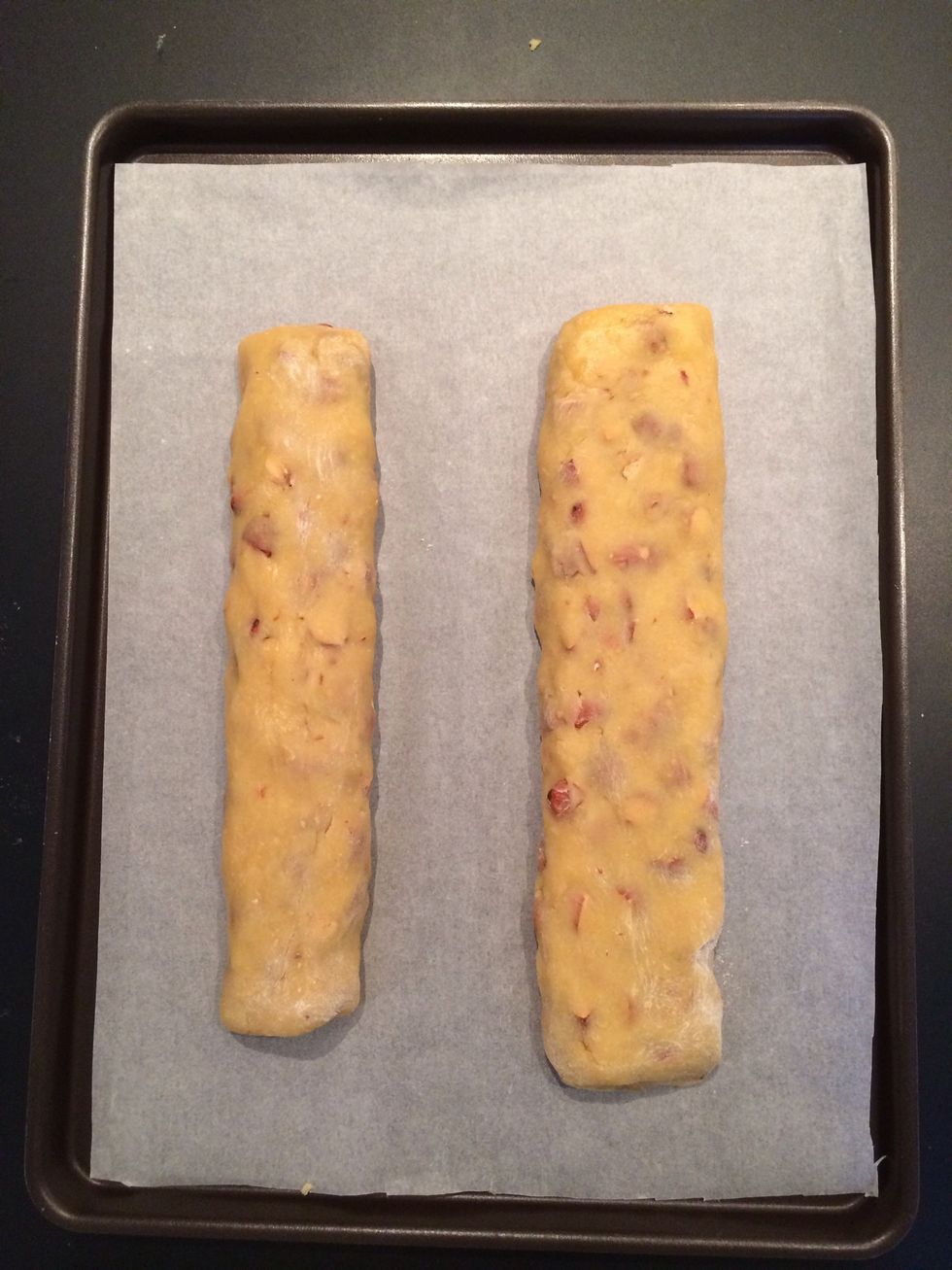 Form 2 logs put them on a baking tray lined wit a parchment paper. Flatten the logs to have around 2 cm thickness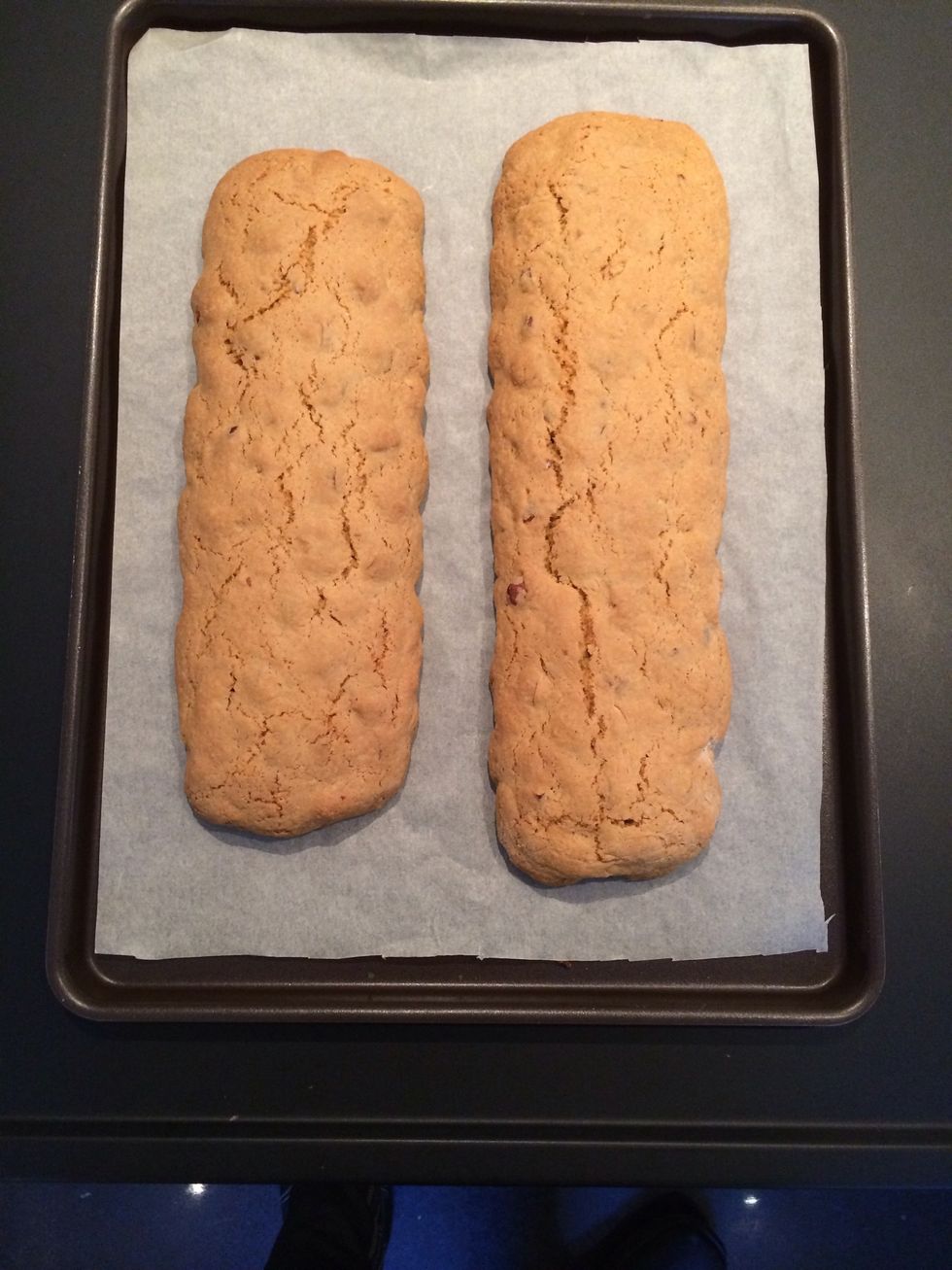 Bake for 20-25 mins in a preheated oven 175C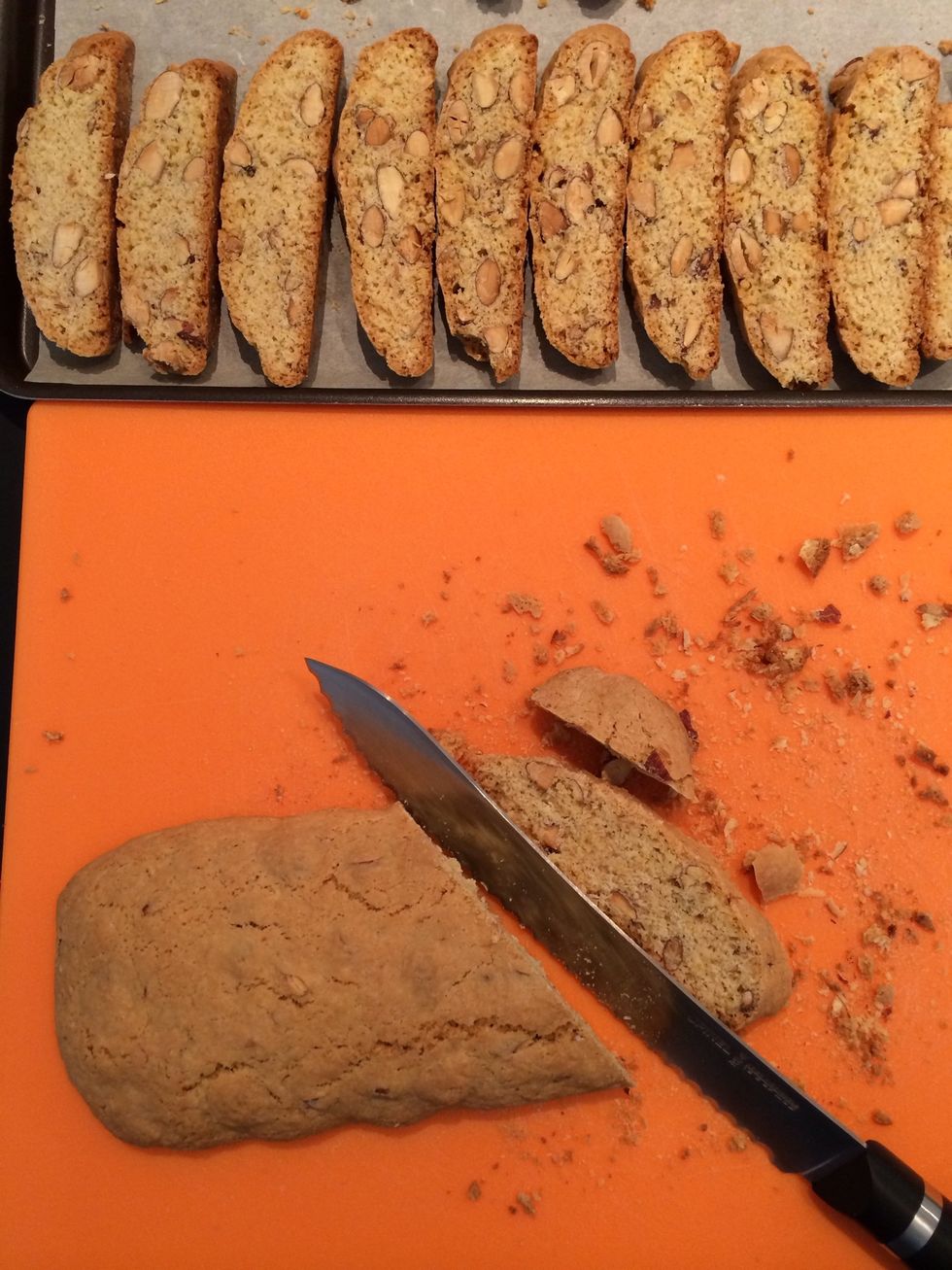 Out of the oven. Let cool at least 30 mins. The cut into strips of 1 cm large. Put back on the baking tray and rebake at 120C 20 mins on each side.
260.0g Flour 260g
35.0g Cornmeal
180.0g Almonds whole with skin slightly toasted
150.0g Sugar 150
1.0tsp Baking soda 1 Tsp
1/4g Salt 1/4 Tsp
130.0g 2 eggs large
1.0tsp Vanilla 1tsp
1/4tsp Bitter Almond extract
1.0 Lemon zest
55.0g Butter 55 g melted and room temp
170/25 mins then 120/20-20