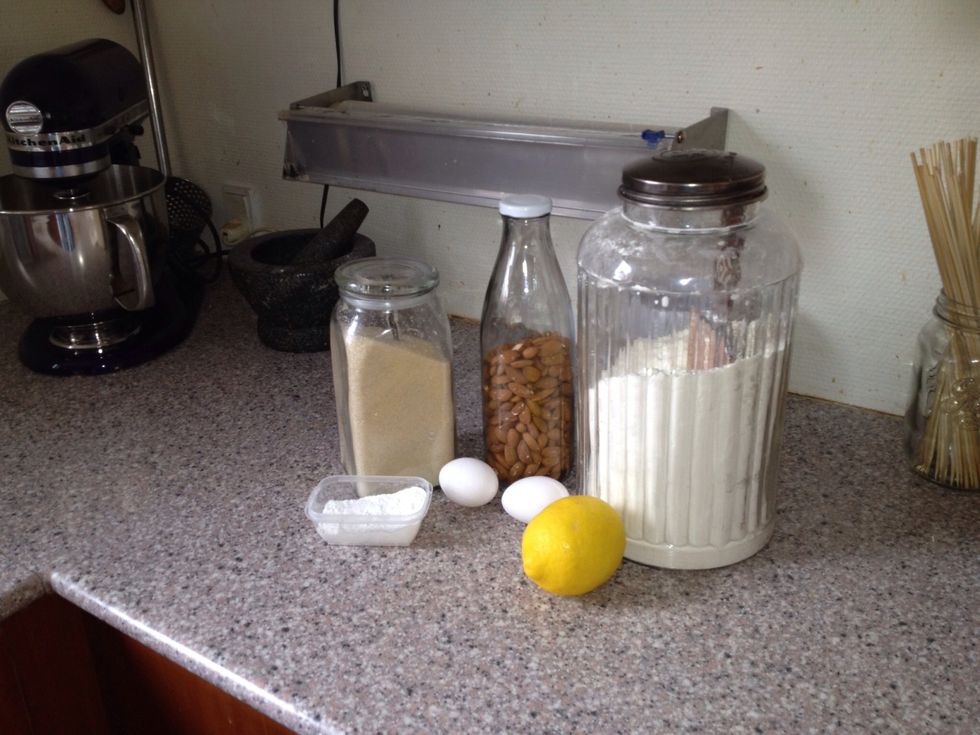 Turn oven on at 400f and gather ingredients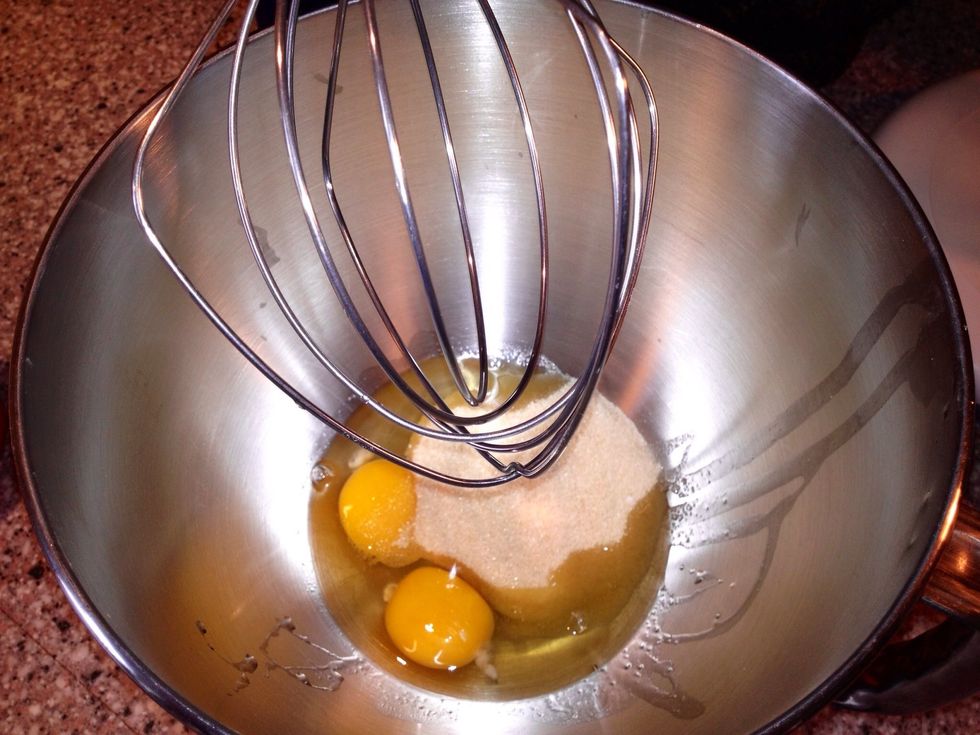 Combine egg and sugar in mixing bowl and whisk away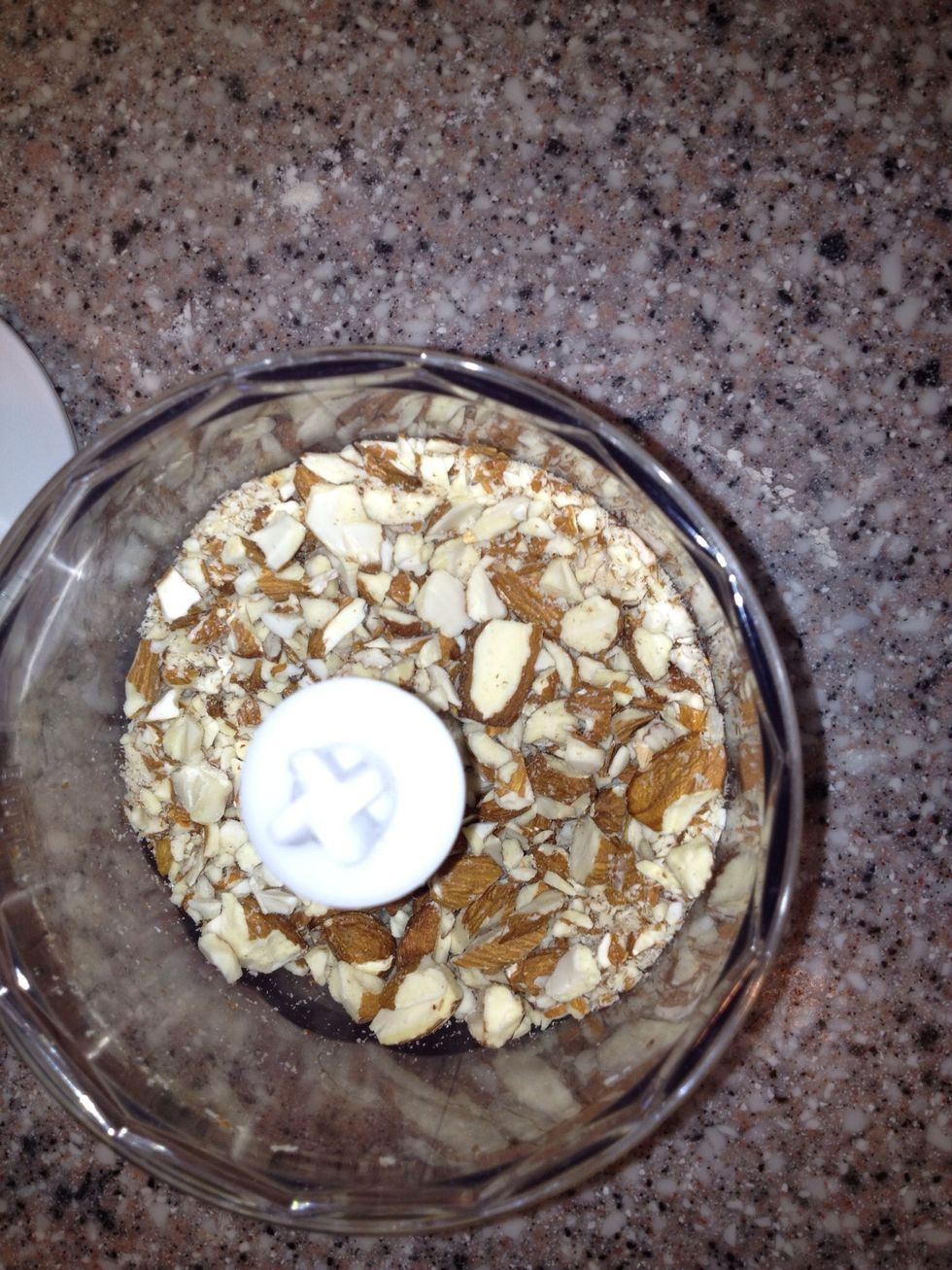 Coarsely chopped almonds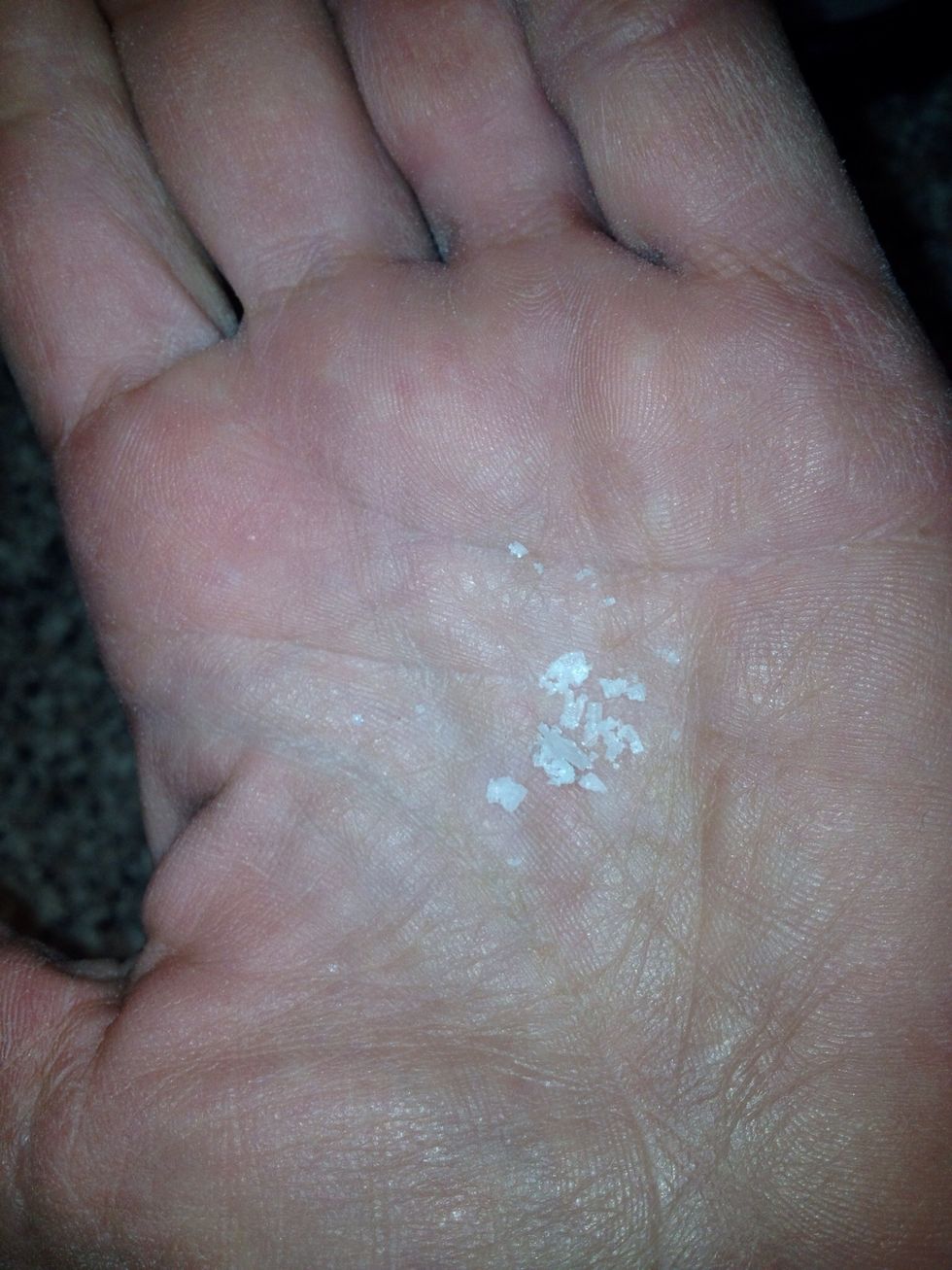 Add a pinch of salt to........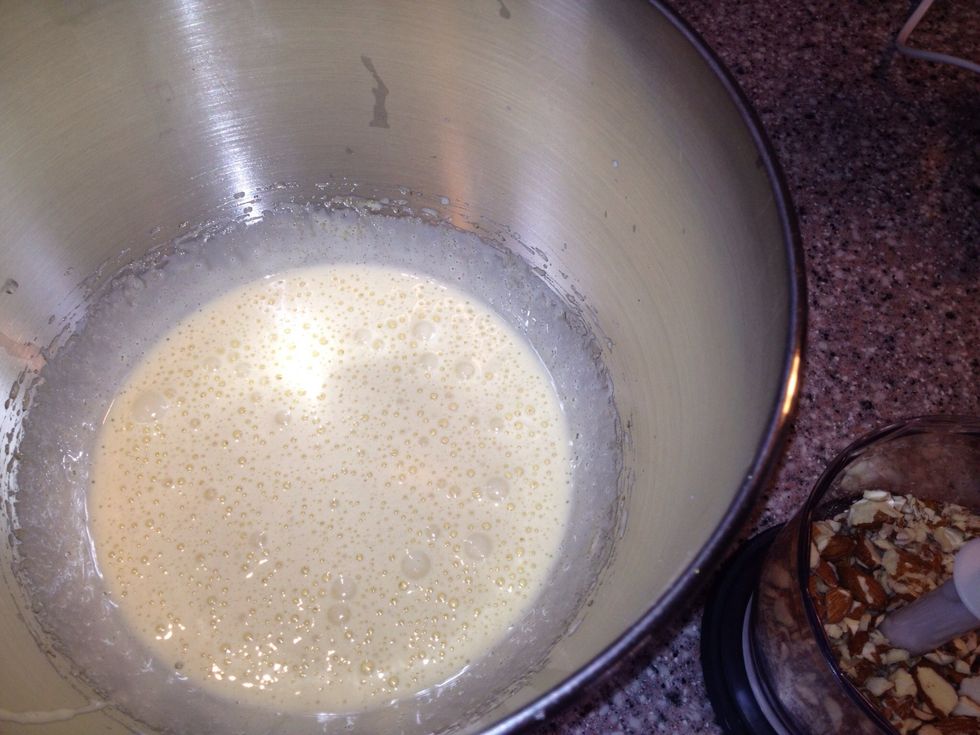 Egg-sugar whisk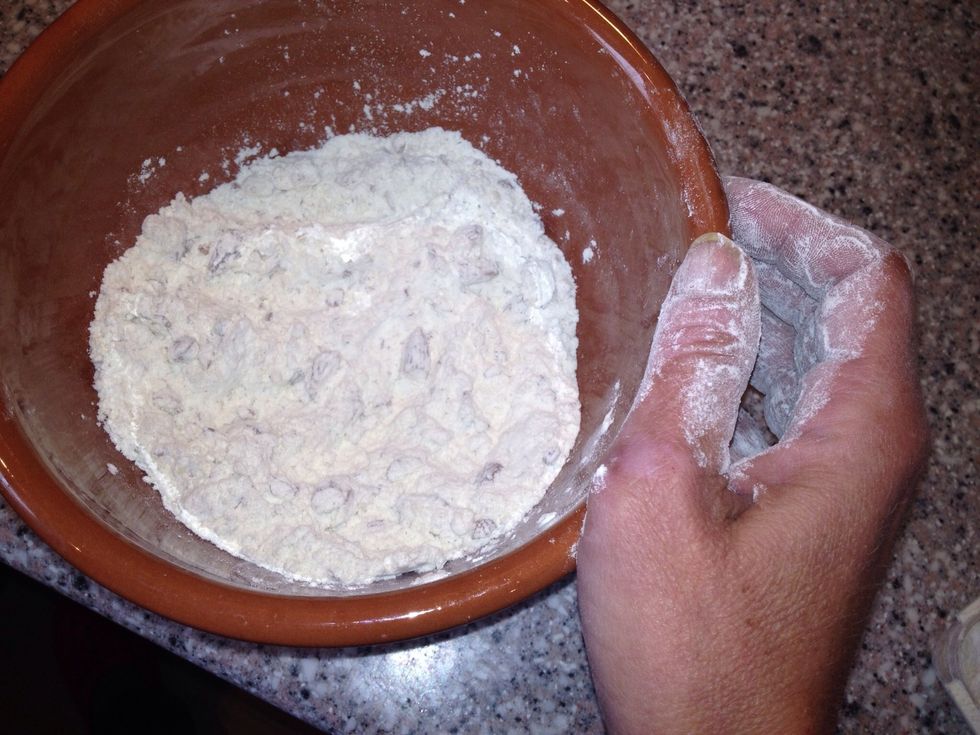 Mix by hand flour, almond and baking powder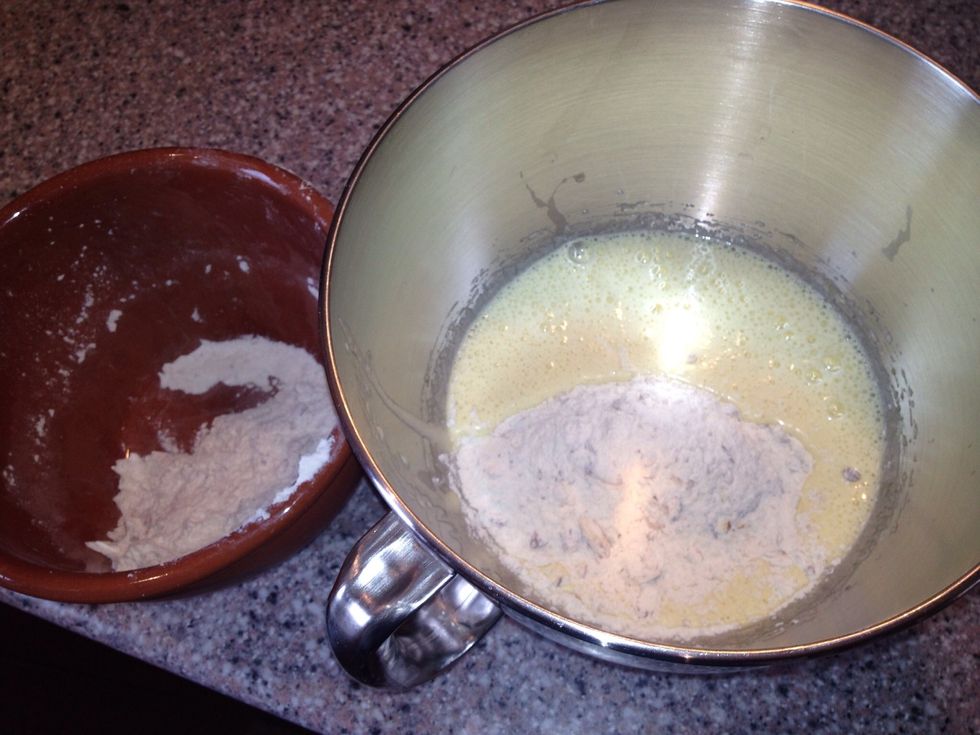 Add almost all to the egg whisk, depending on the size of your egg, you may need more or less flour.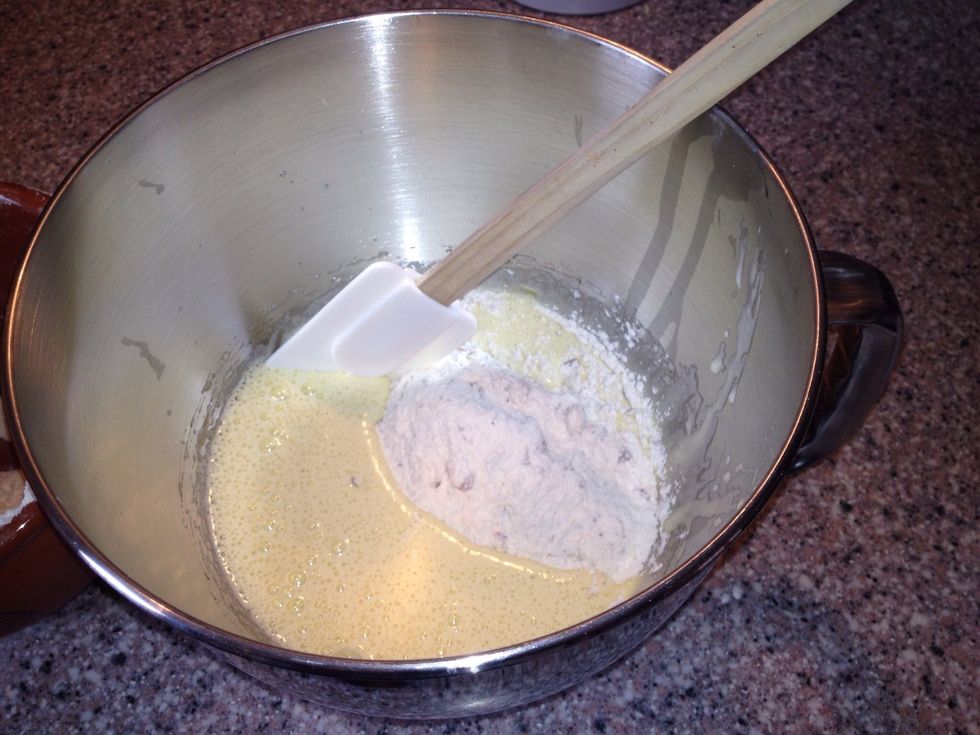 Stir lightly together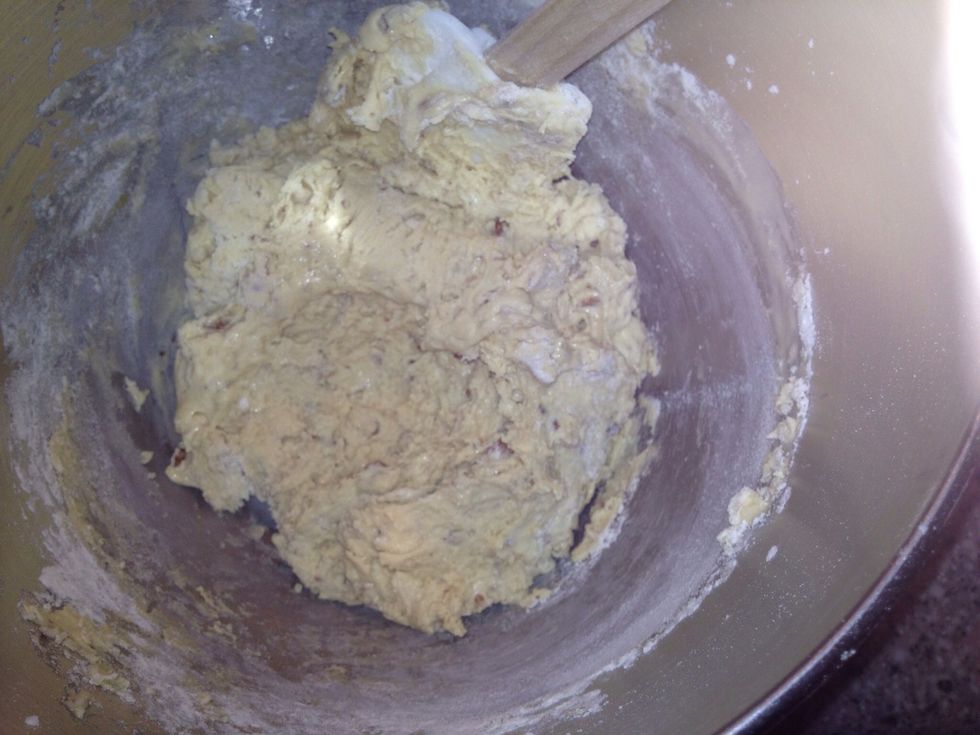 Don't stir too much, you don't want the gluten in the flour to start building and you want to keep the air you whisked in to the eggs.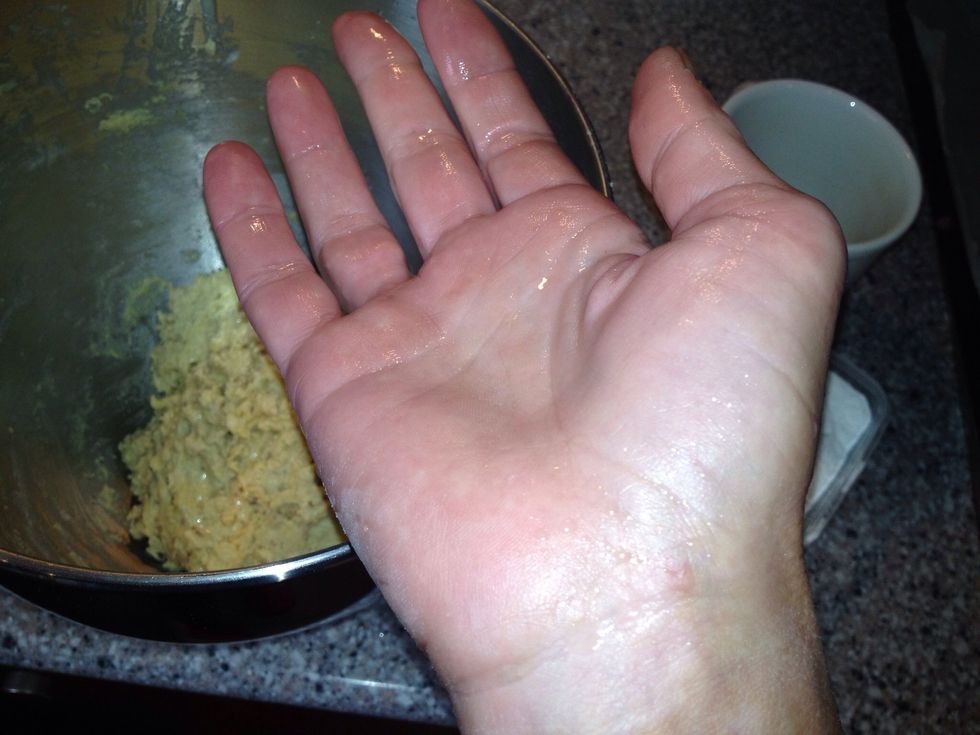 Wet hand to handle the dough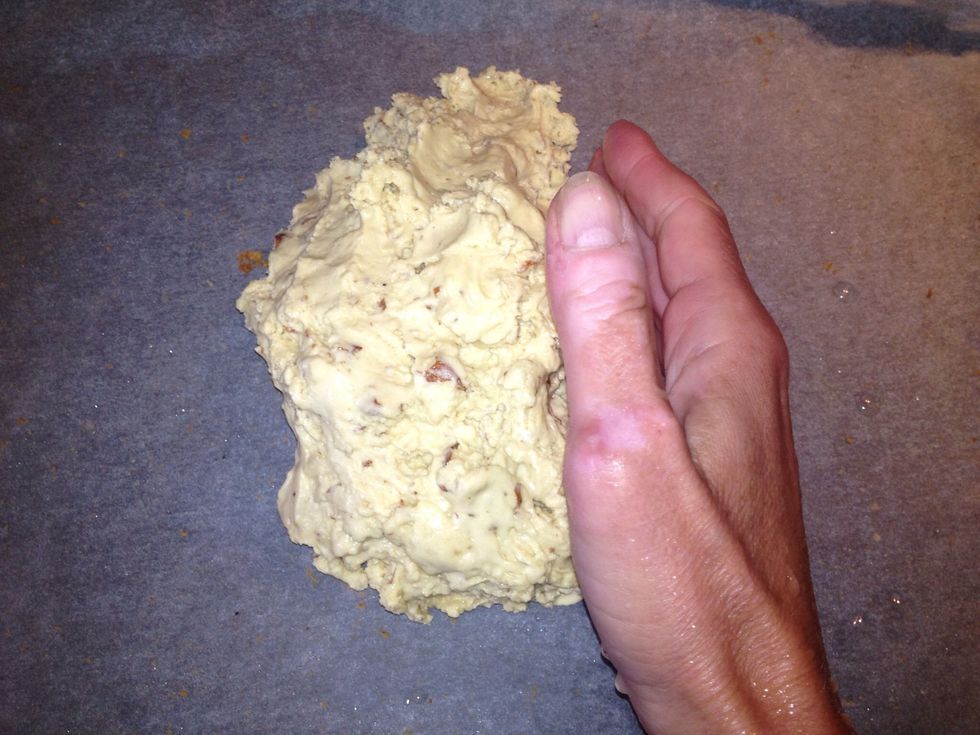 Shape dough with wet hand into a bread shape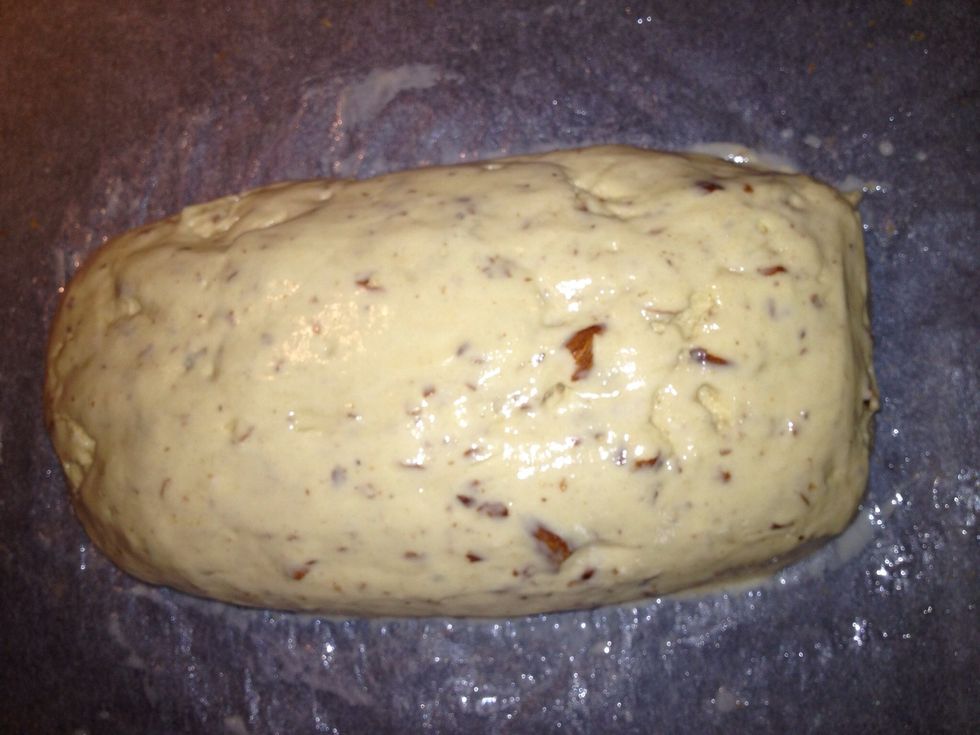 Bread shaped dough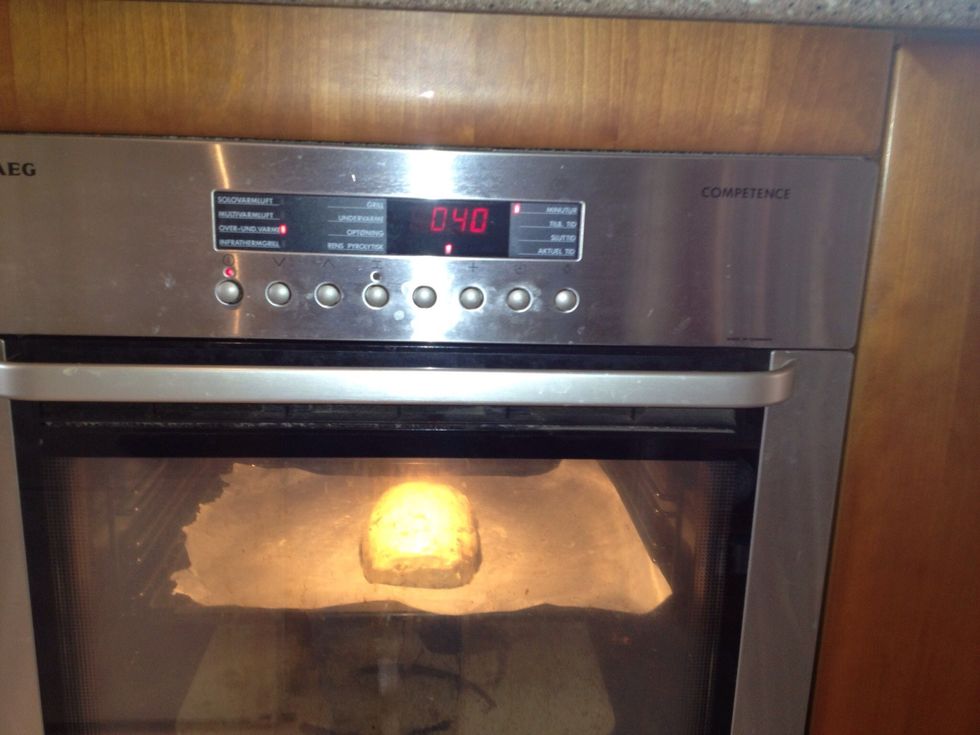 Bake for 40 minutes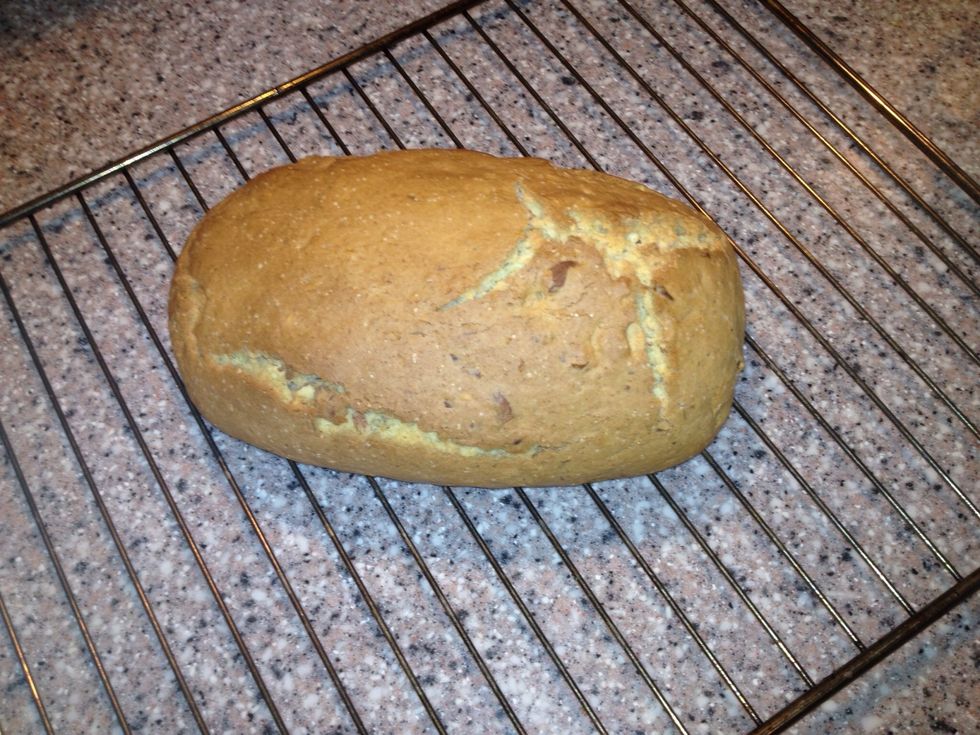 Cool bread for 10 minutes and lower the heat in the oven to 300f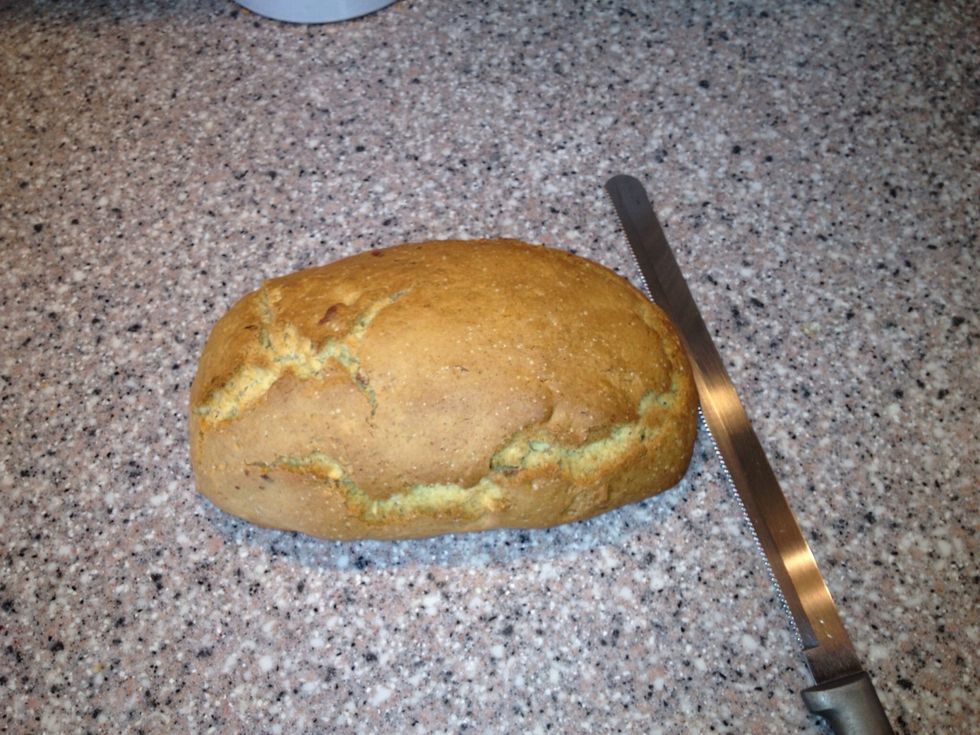 Slice with a serrated knife.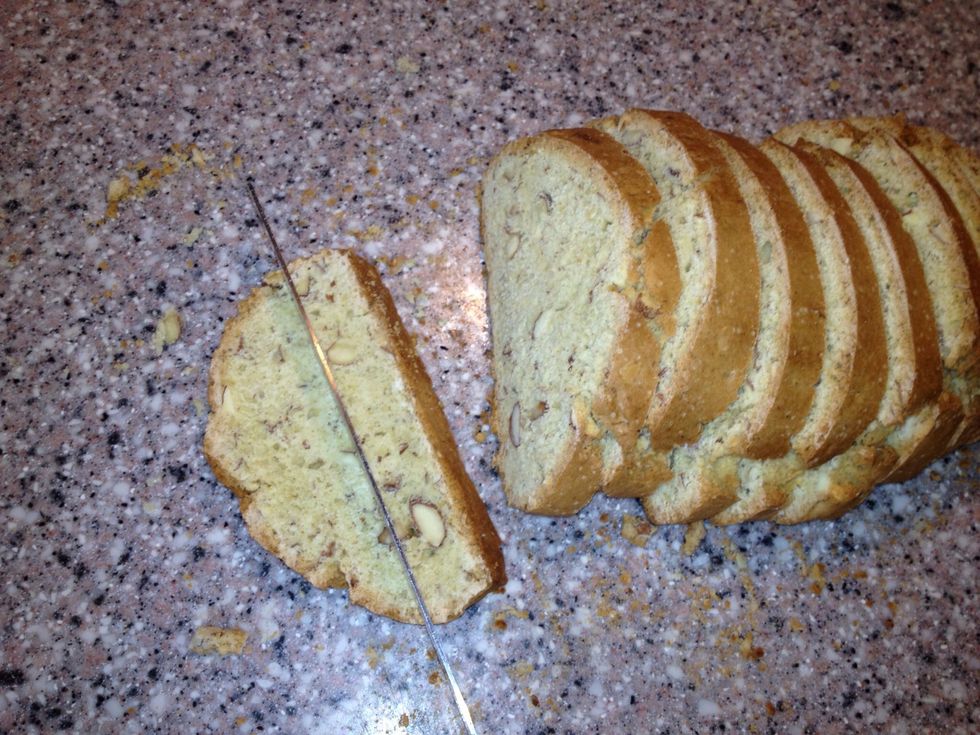 Cut into smaller pieces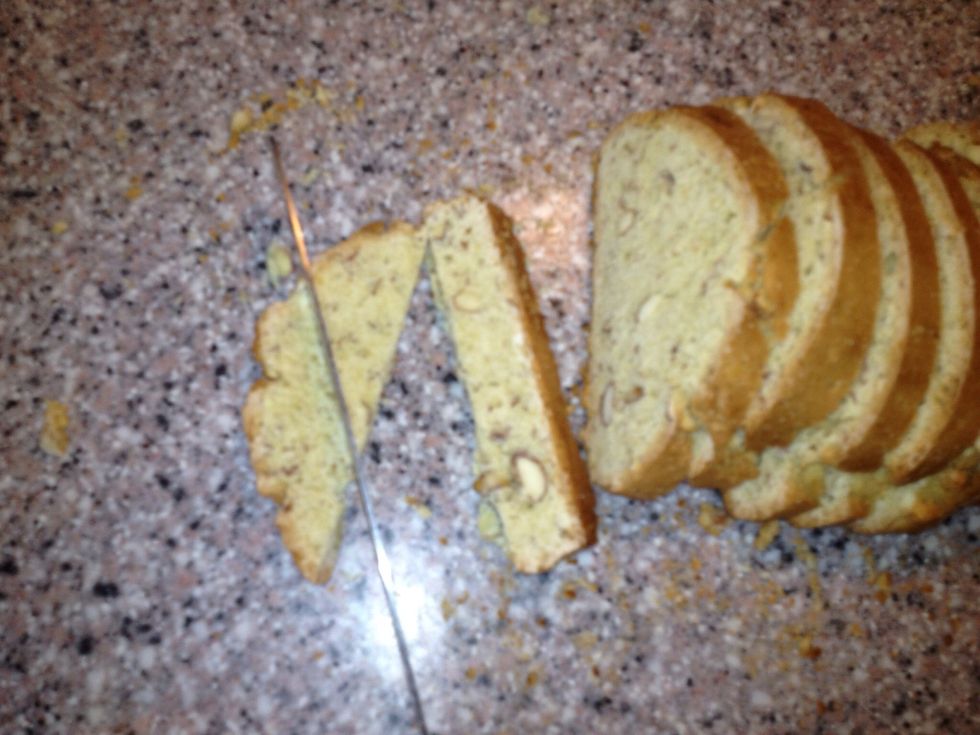 Cut as you like best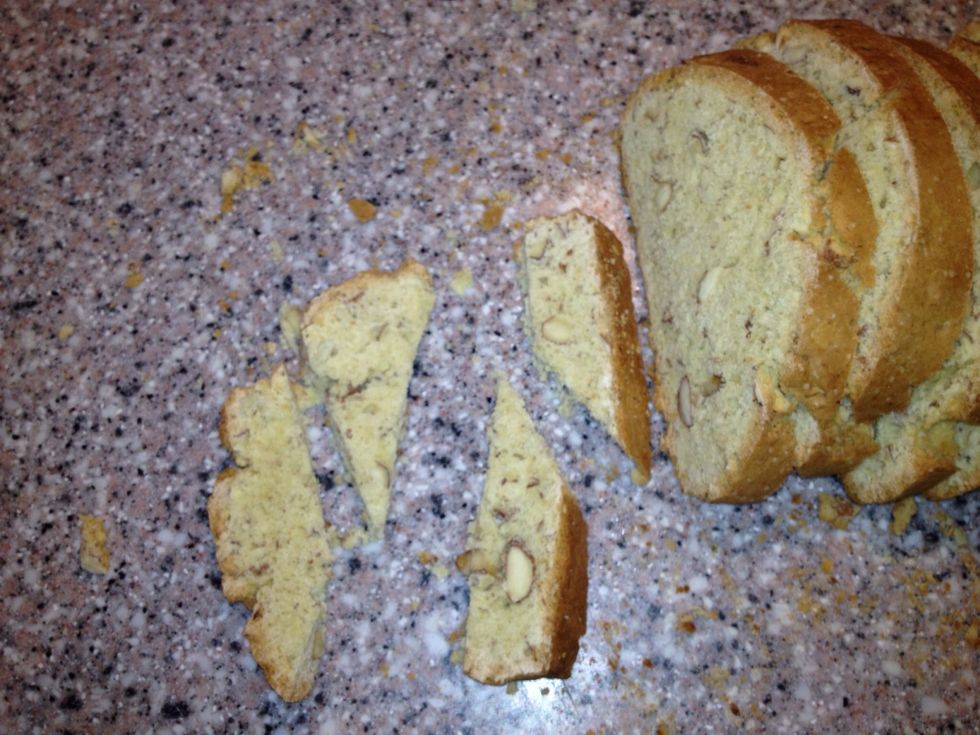 My way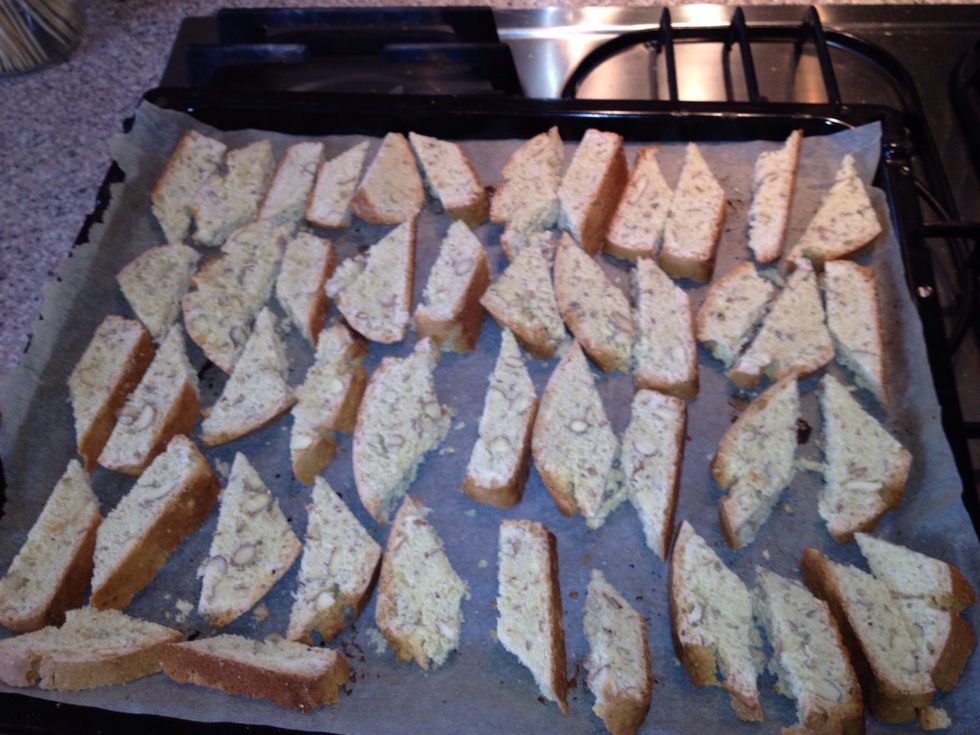 Place on baking sheet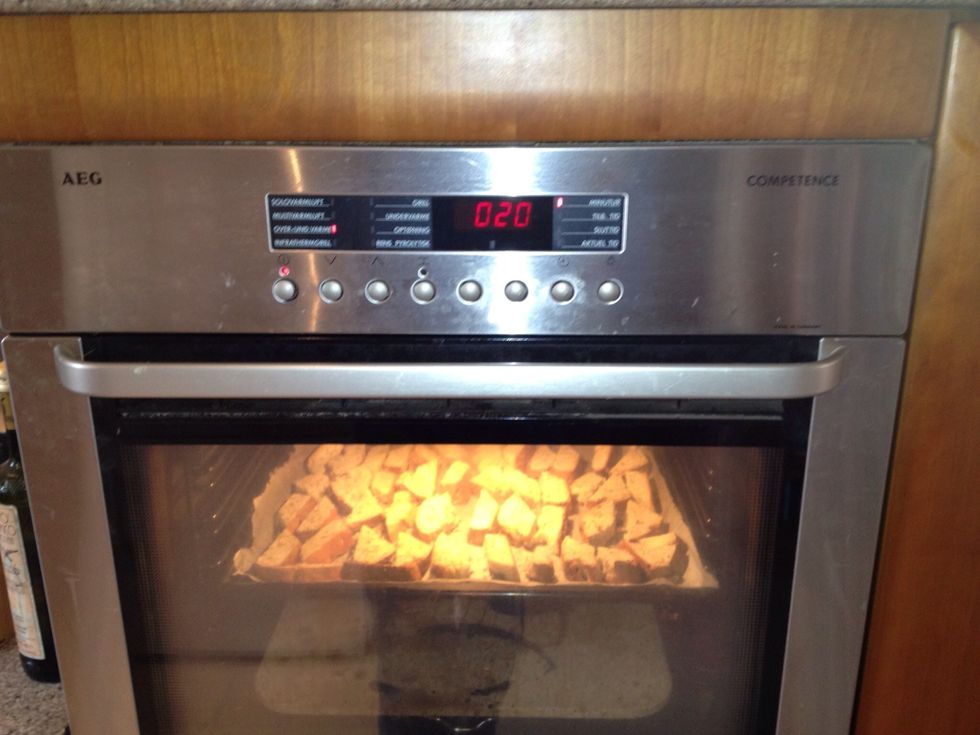 Dry in oven for 20 minutes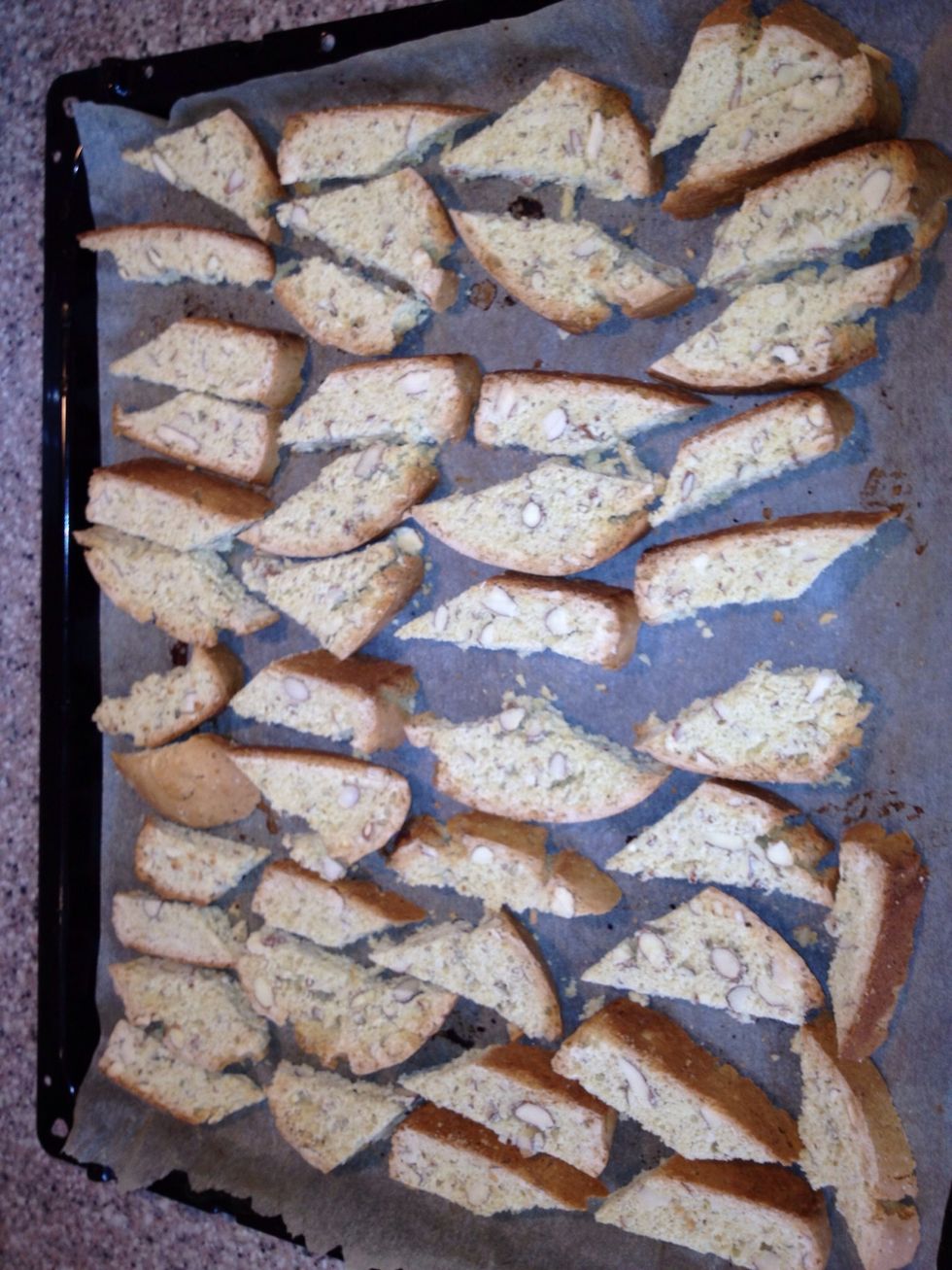 Turn over and dry in oven again for 20 minutes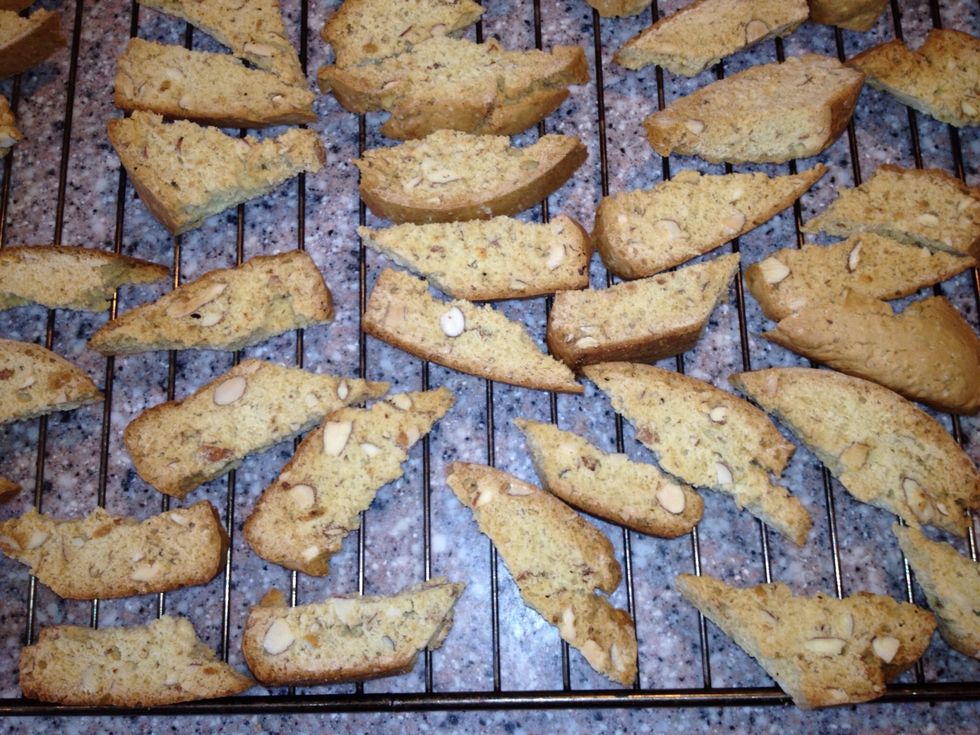 Cool and put in airtight container. Will keep for months that is if you don't eat them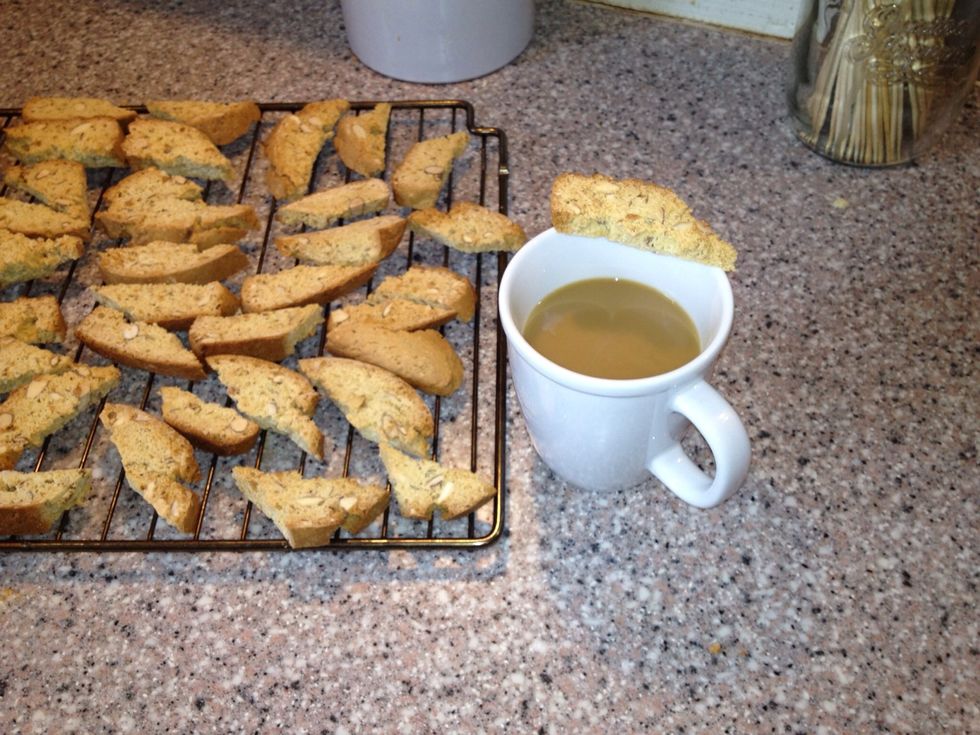 The one on the cup is MINE
2.0 Egg
120.0g Sugar
100.0g Almond
200.0g Flour
1.0tsp Baking powder
1.0pch Salt
Peel of half a lemon