First of all, DON'T use the kind of cake mold where you can remove the sides. Use the kind you see in slide 6 or a dish with straight edges. It should fit at least 1 1/2 liters.
Set the oven temperature to 175 degrees Celsius.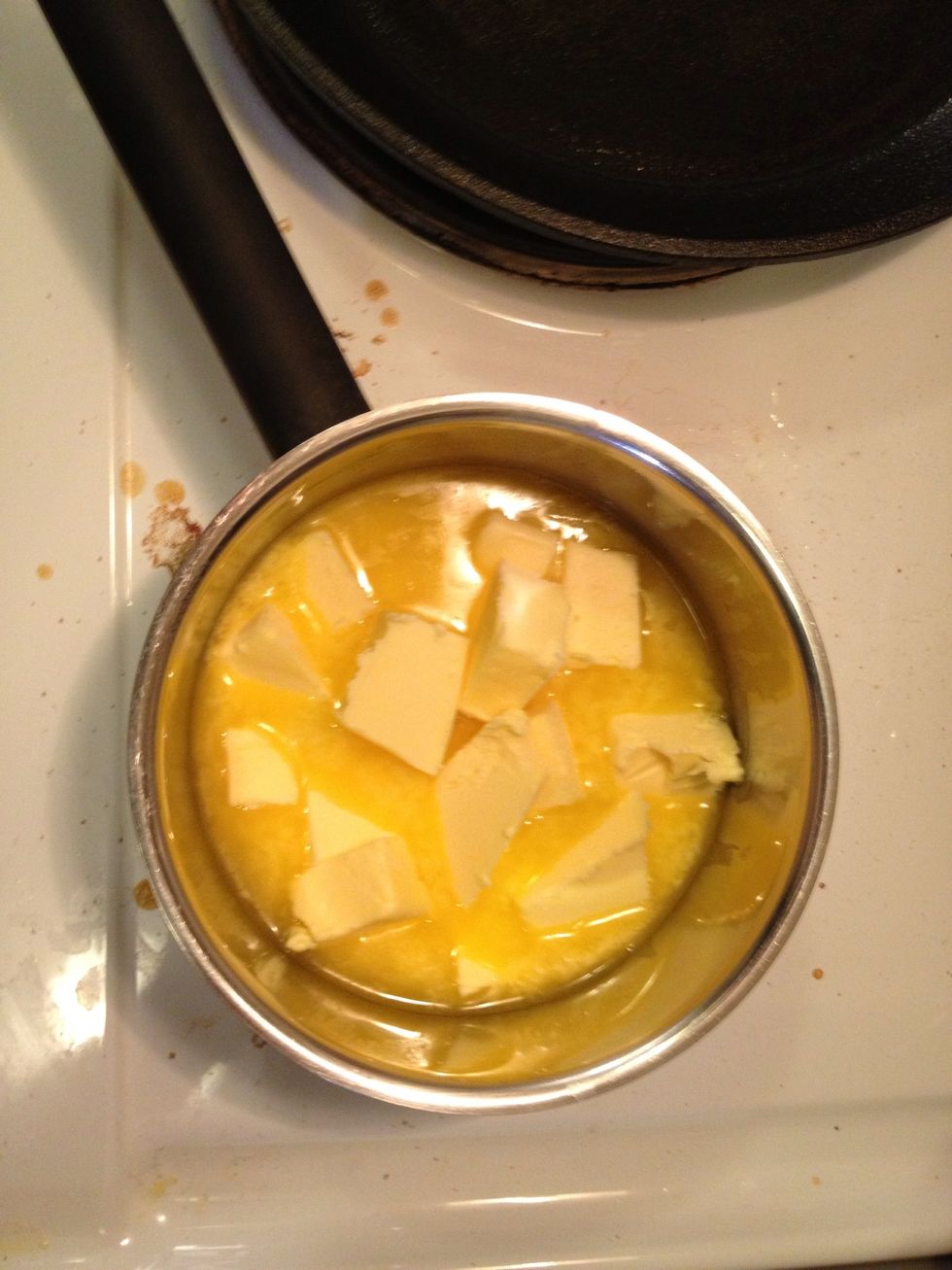 Melt half of the amount of the butter (I know my stove looks a mess)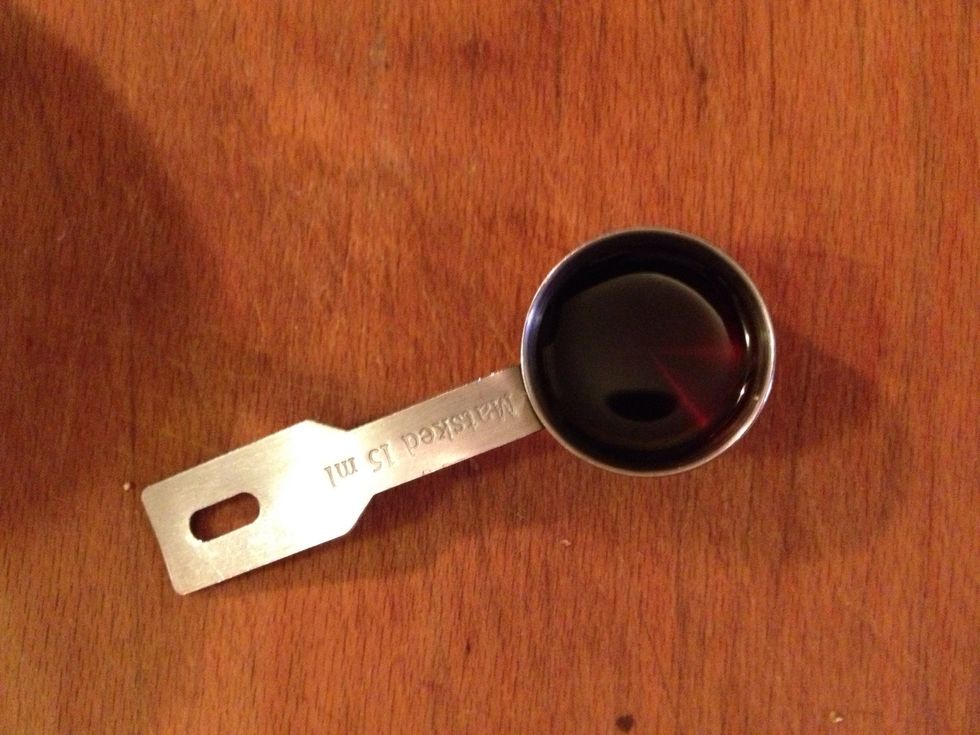 Add Kikkoman soy sauce.
Stir. This will be the base of the ooey gooey topping.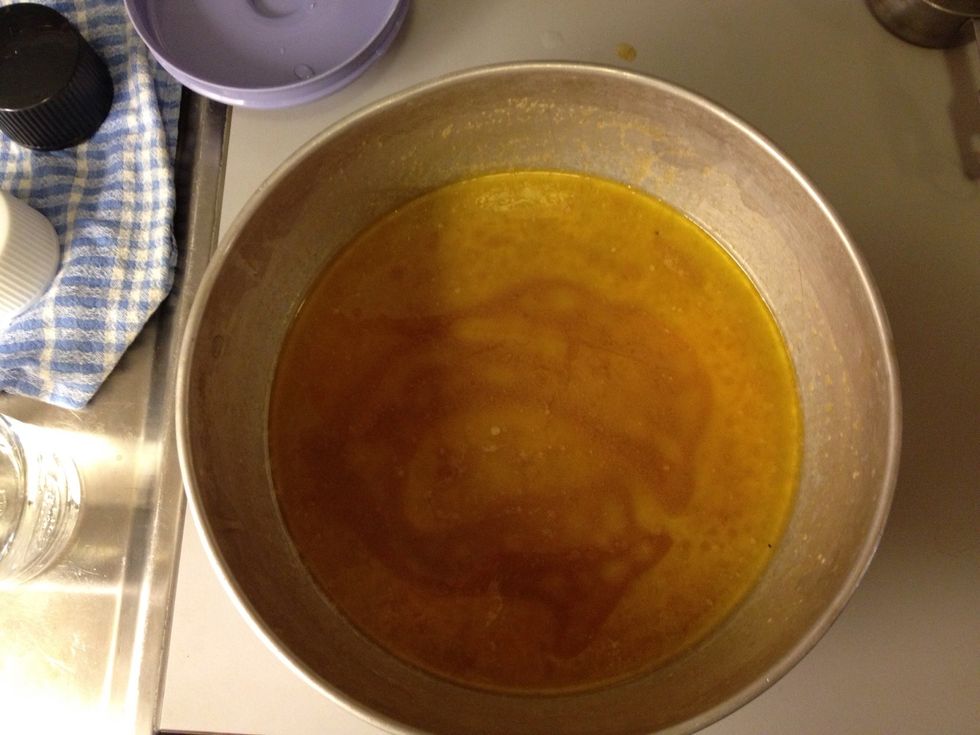 Pour the butter/soy sauce mix into a cake mold. Make sure also the edges are covered.
Then sprinkle the brown sugar on top of the butter/soy sauce.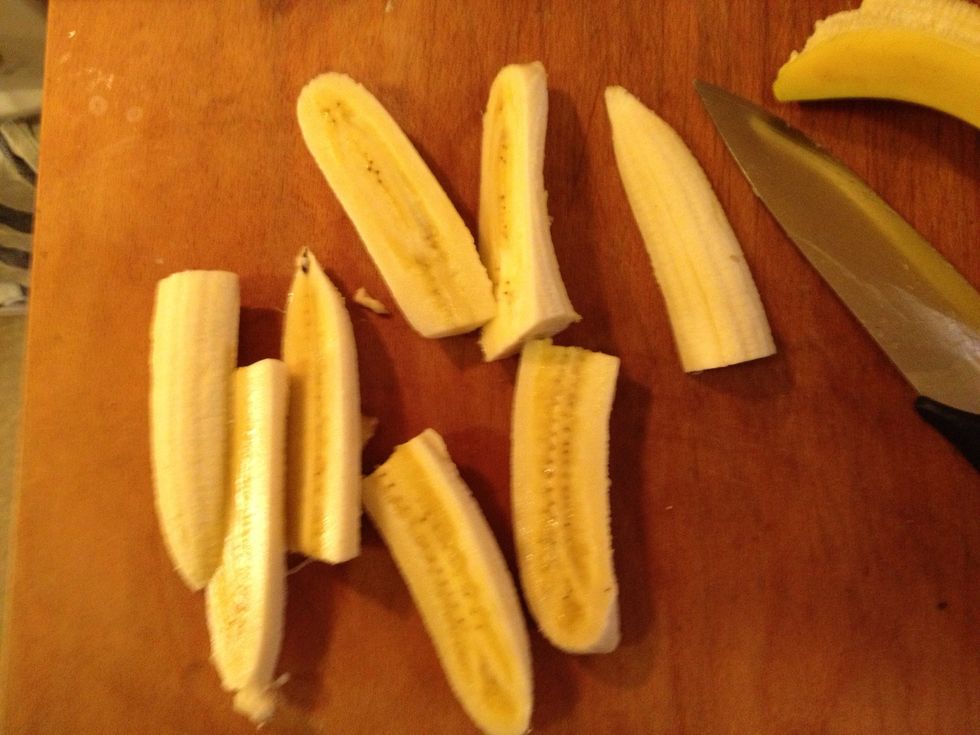 Peel the bananas and slice them like this.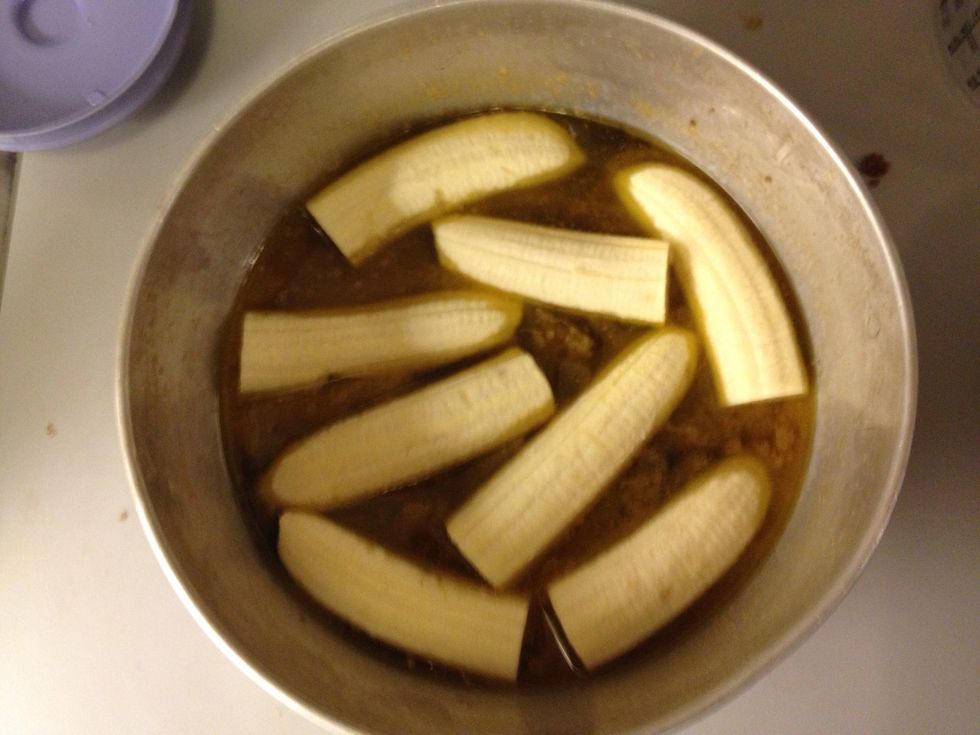 Put the sliced bananas in the cake mold bottoms down.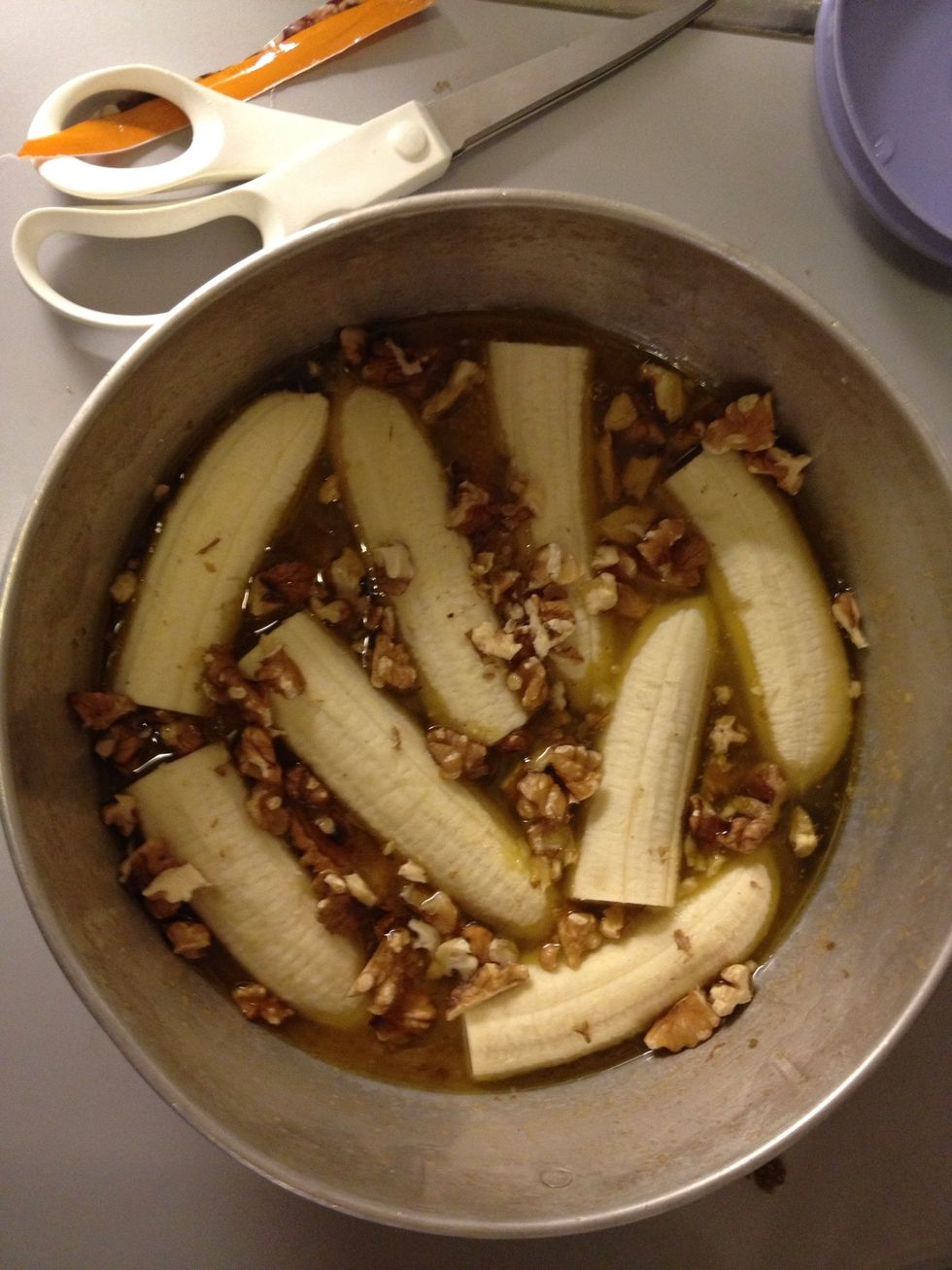 Then add the chopped walnuts.
Separate the egg yolks from the whites. Make sure no yolk is in the egg whites and that the bowl is clean and dry. Then use an electric beater to beat the egg whites.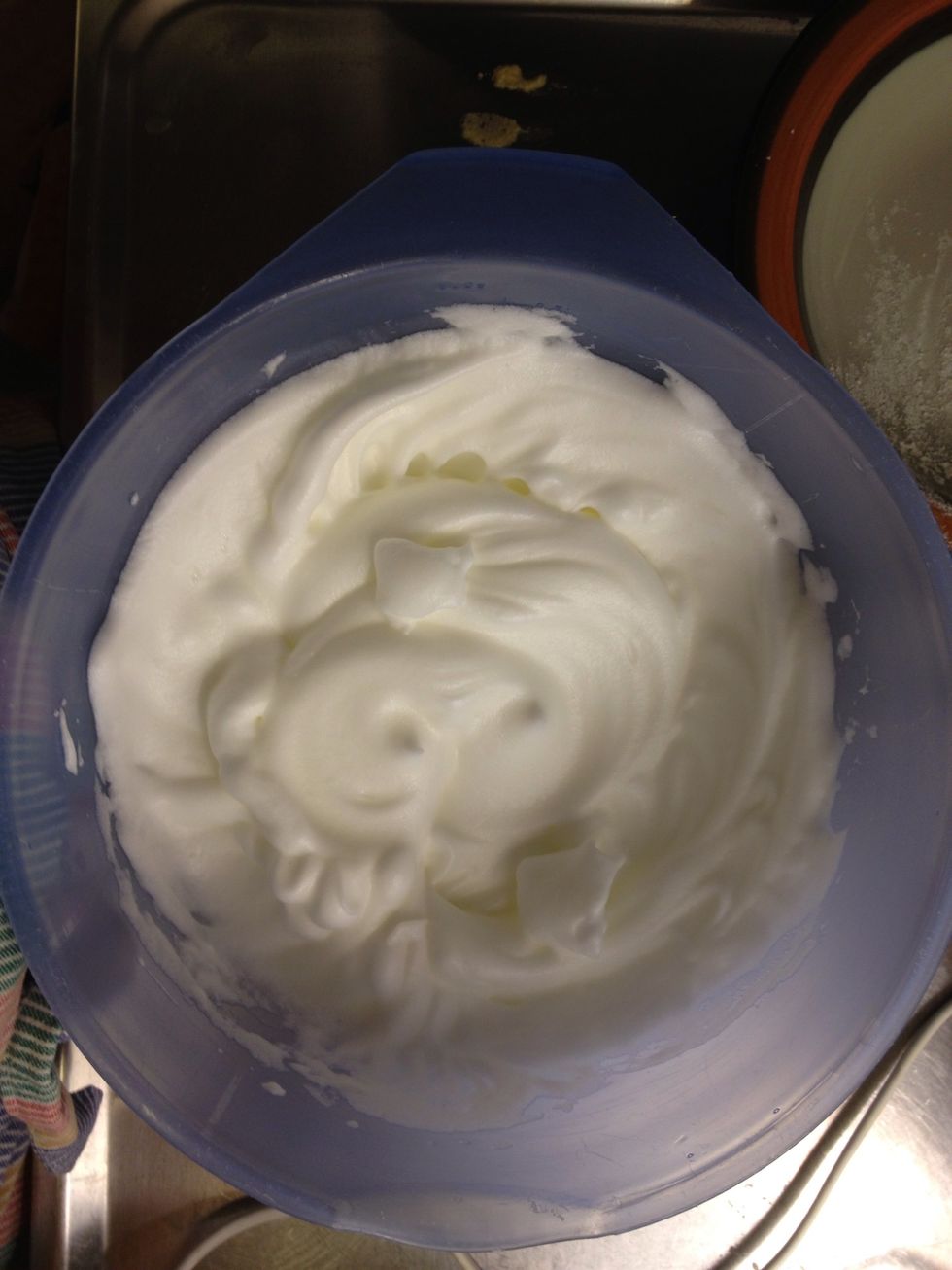 When you can turn the bowl upside down keeping the egg whites in the bowl they are ready. Set aside for now.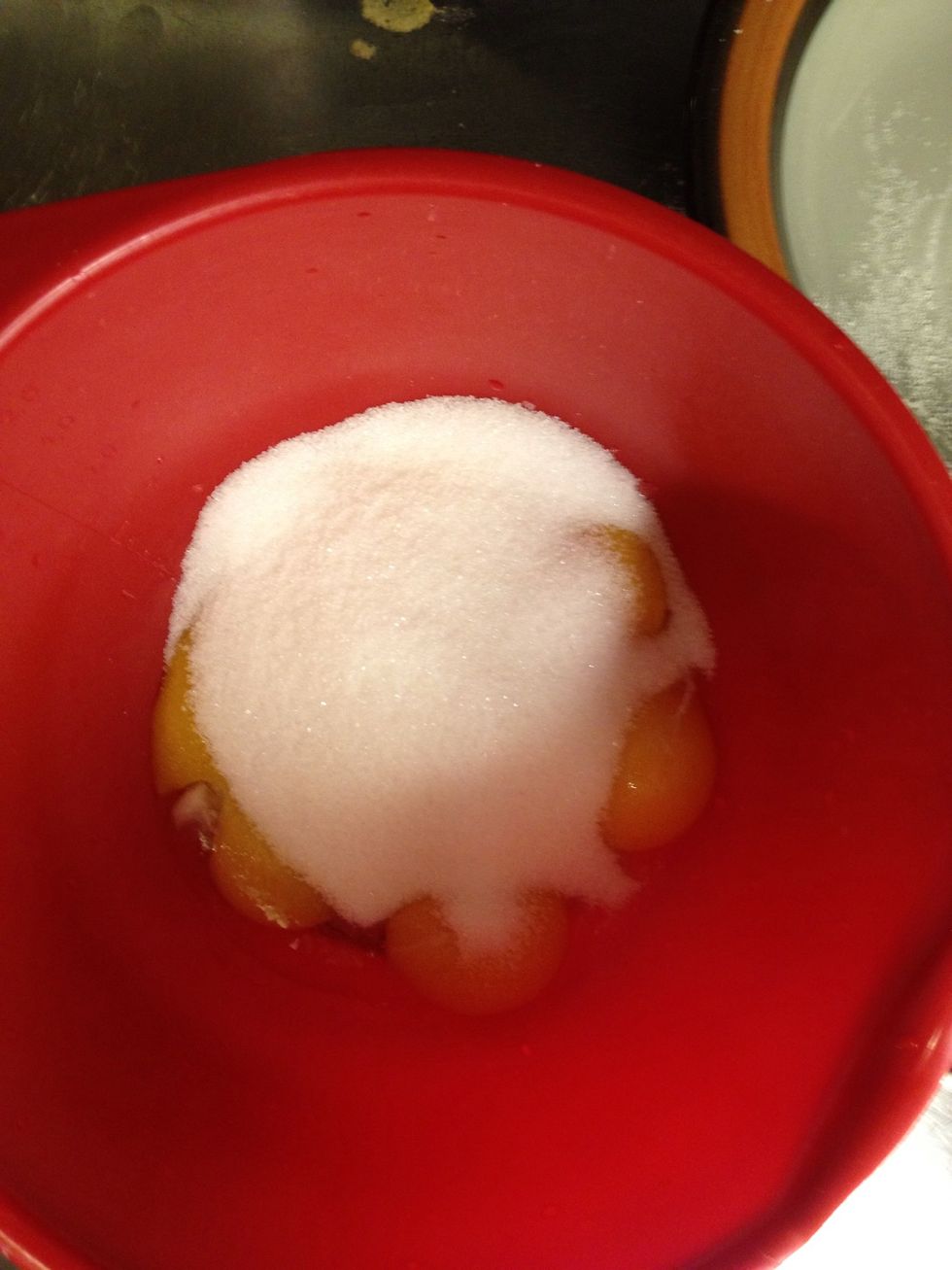 Then use the electric beater again, this time to mix egg yolks and sugar.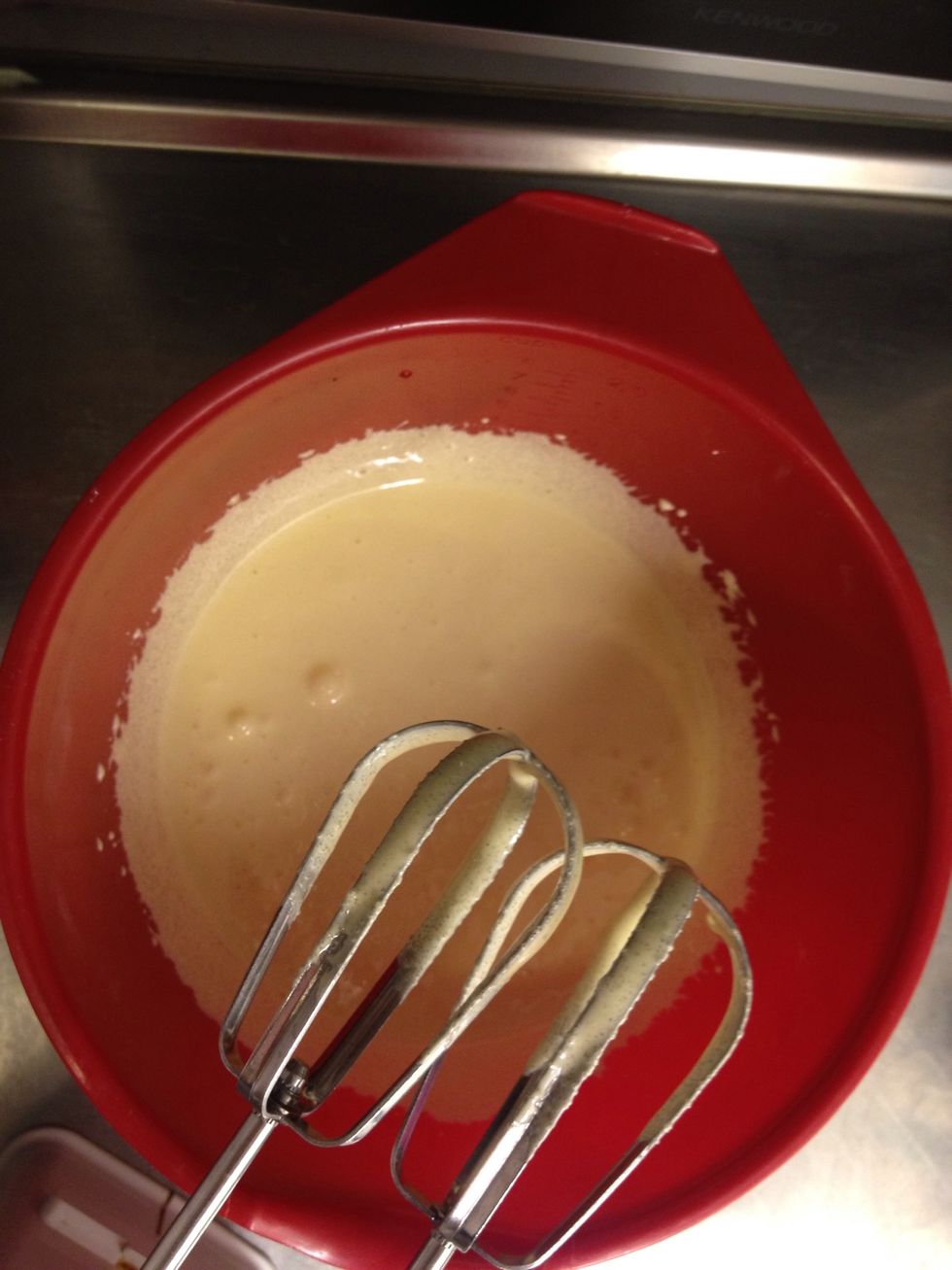 Like so.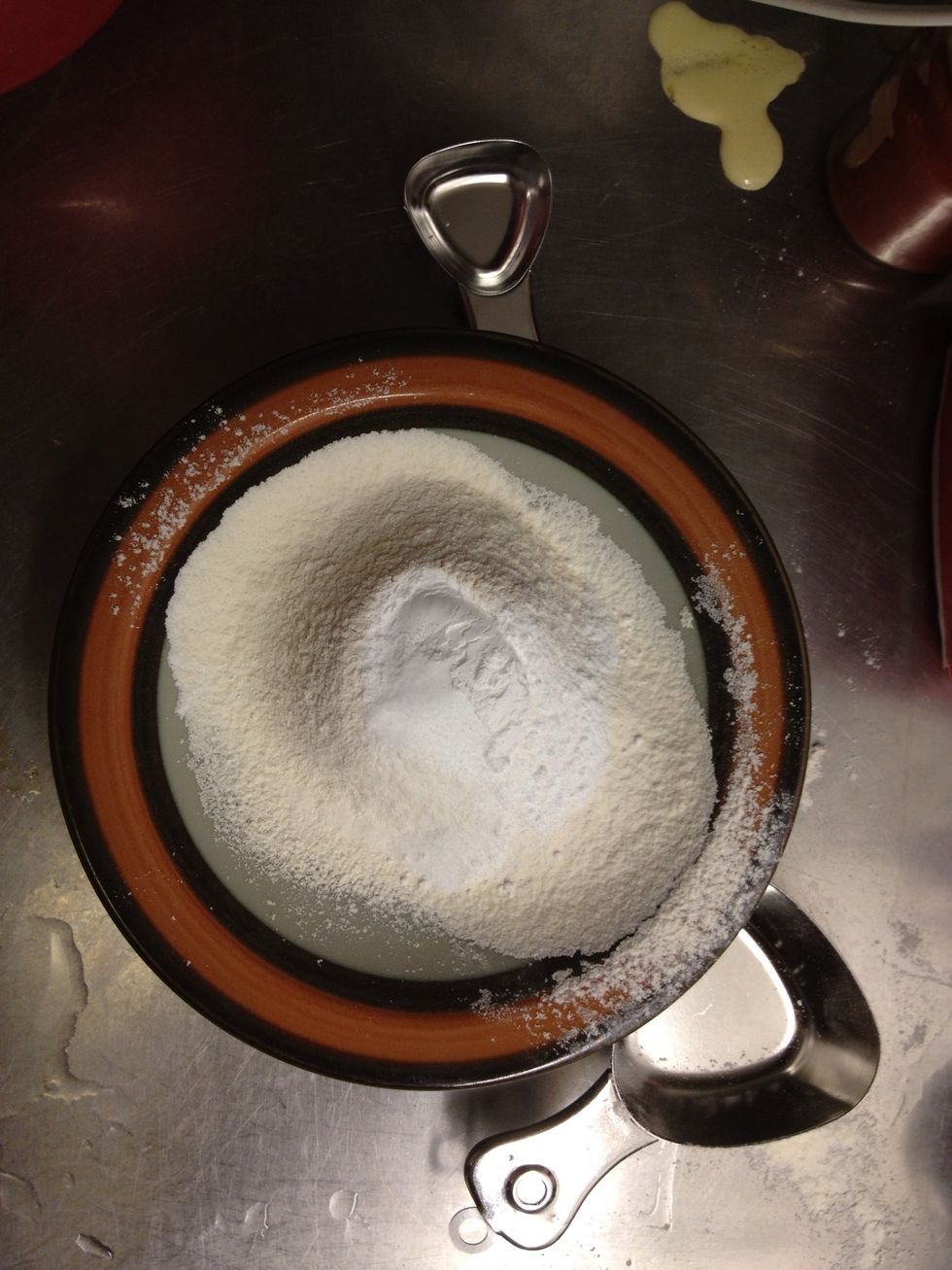 In a bowl or a plate mix the flour with the salt and baking powder. I sifted the flour but that's of course optional.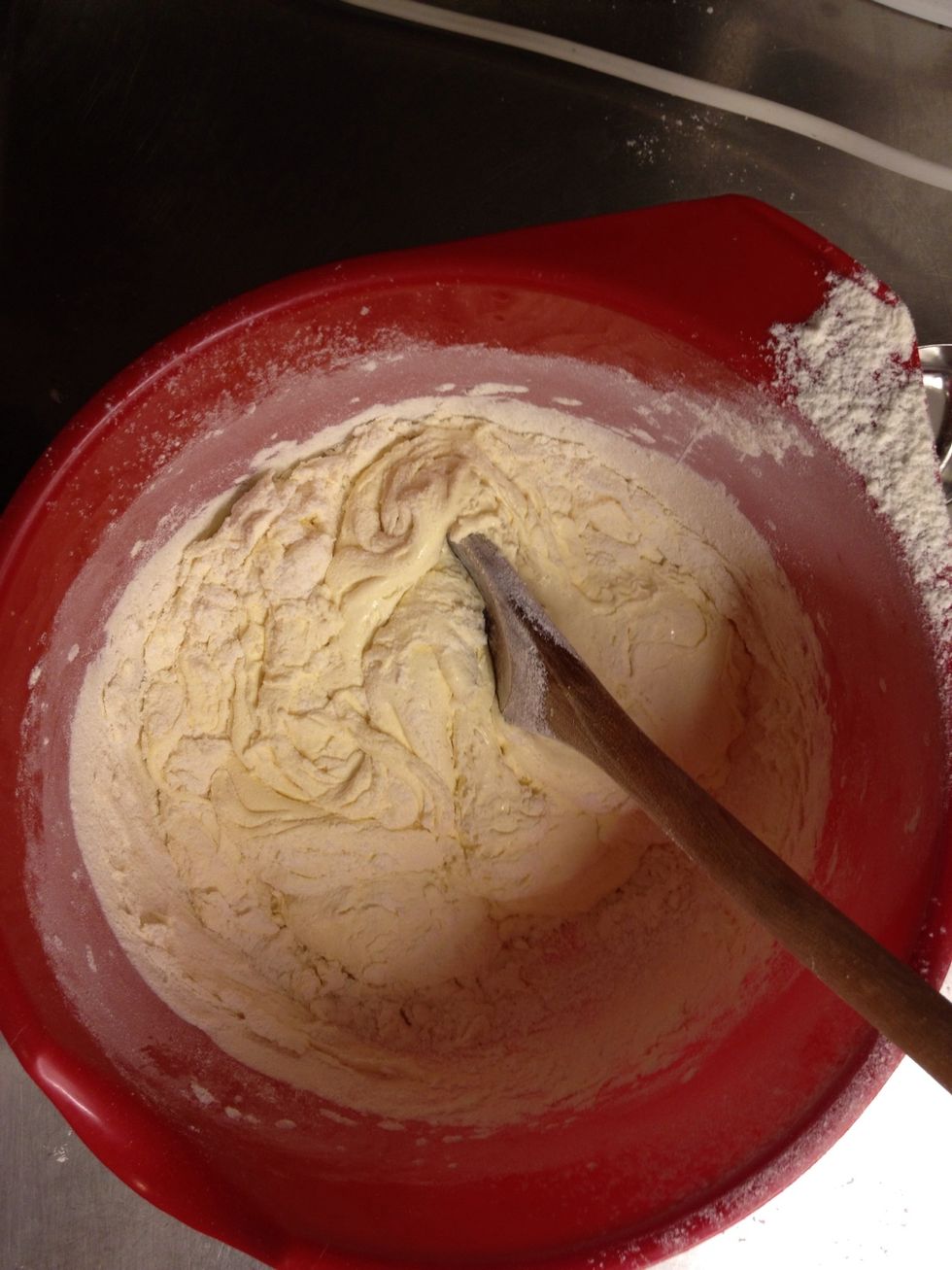 Then add the flour mix to the egg yolks. It will look more like a dough than a batter but that's fine.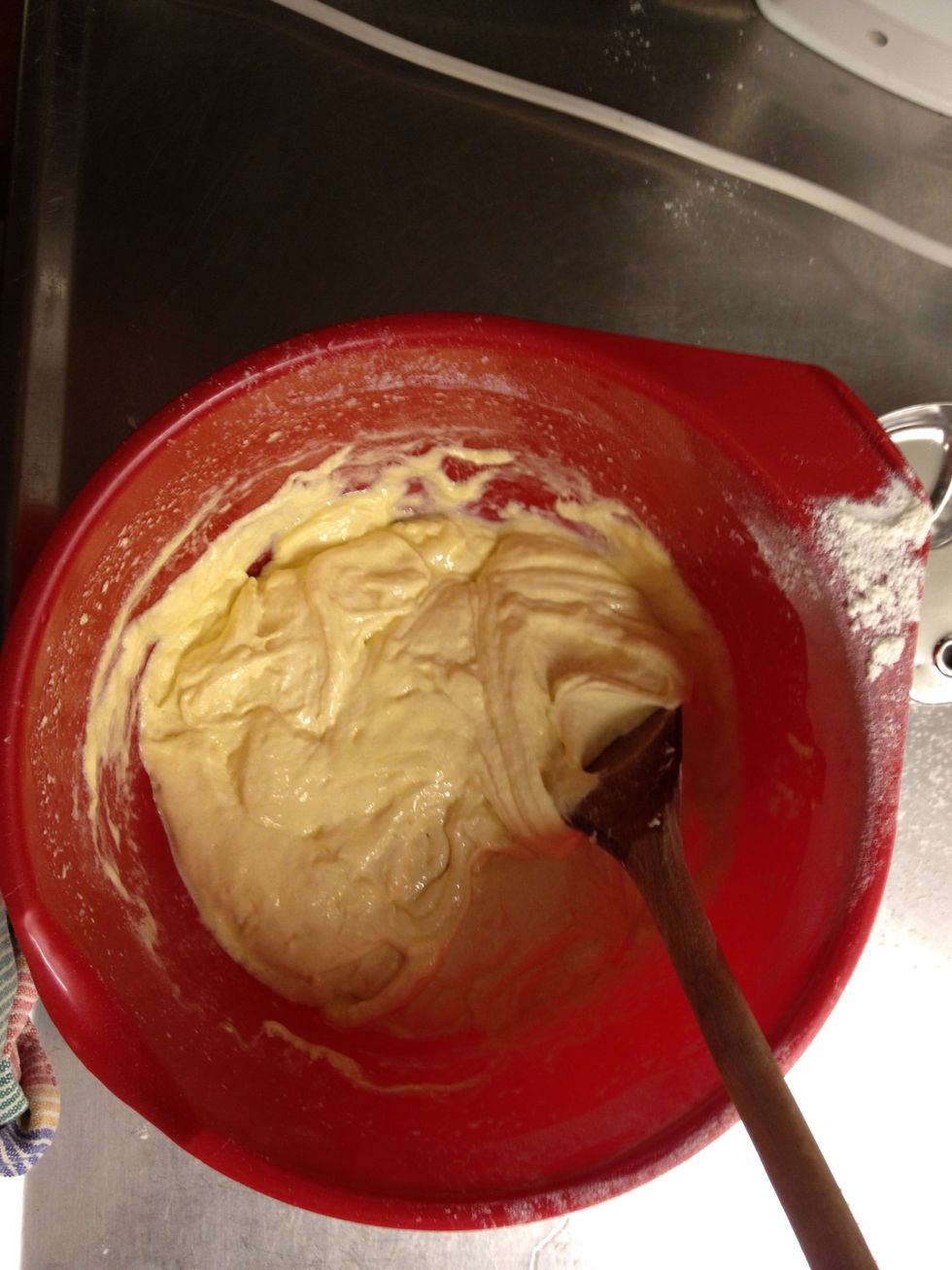 Then add the melted butter...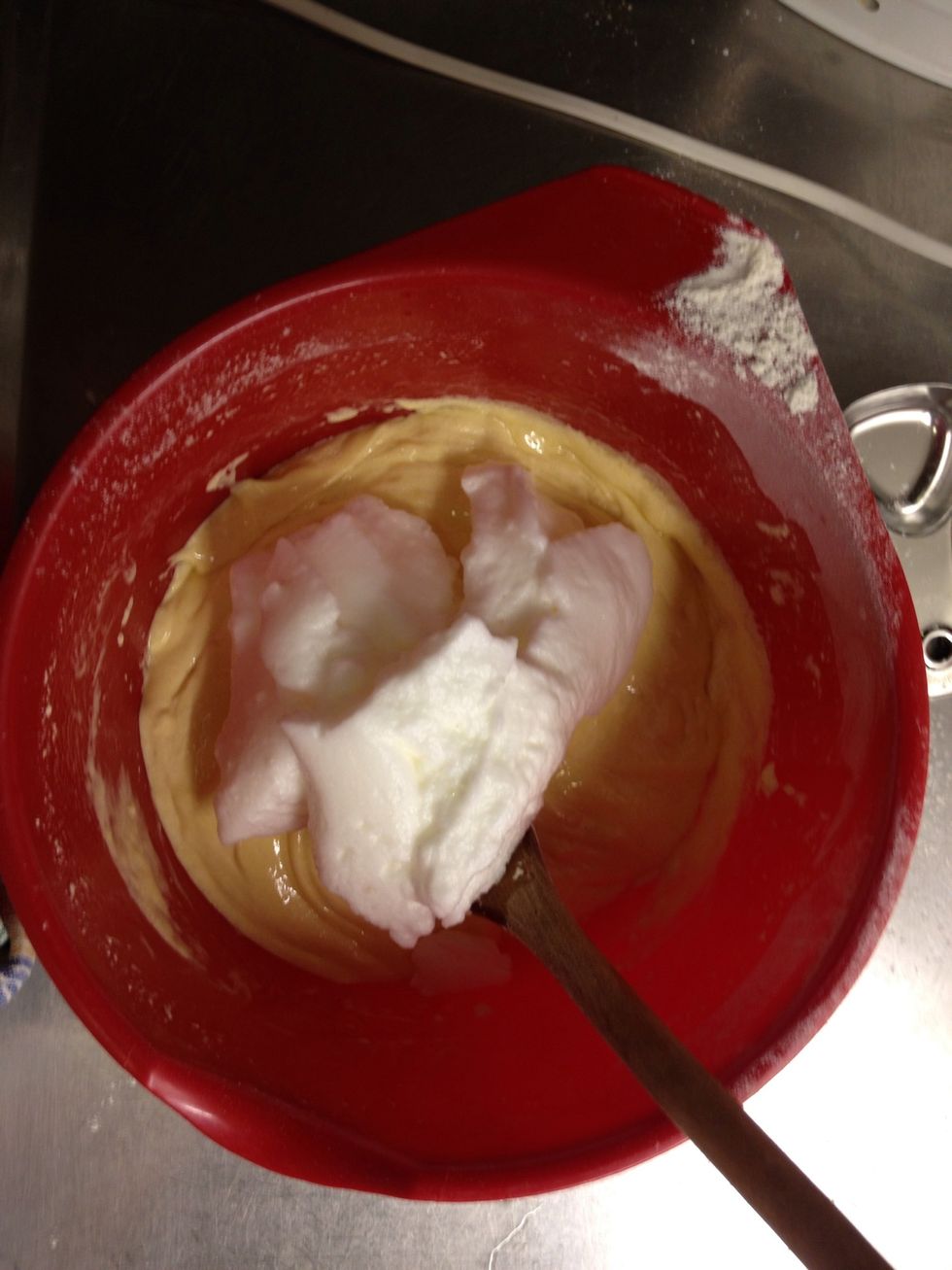 And the egg whites. Gently fold them in.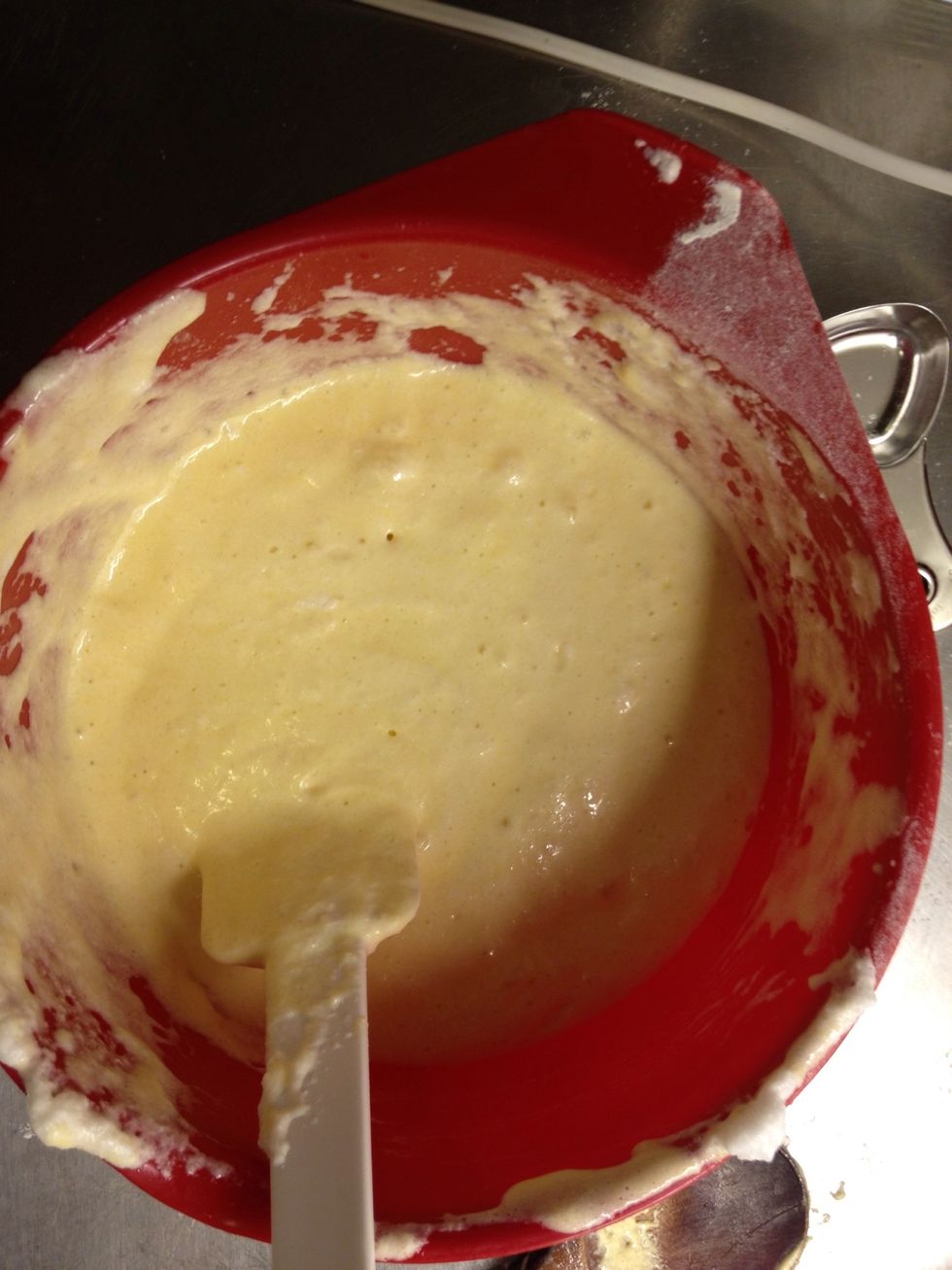 This is what it looks like when the batter is ready. Make sure the batter is smooth without any lumps of eggwhite.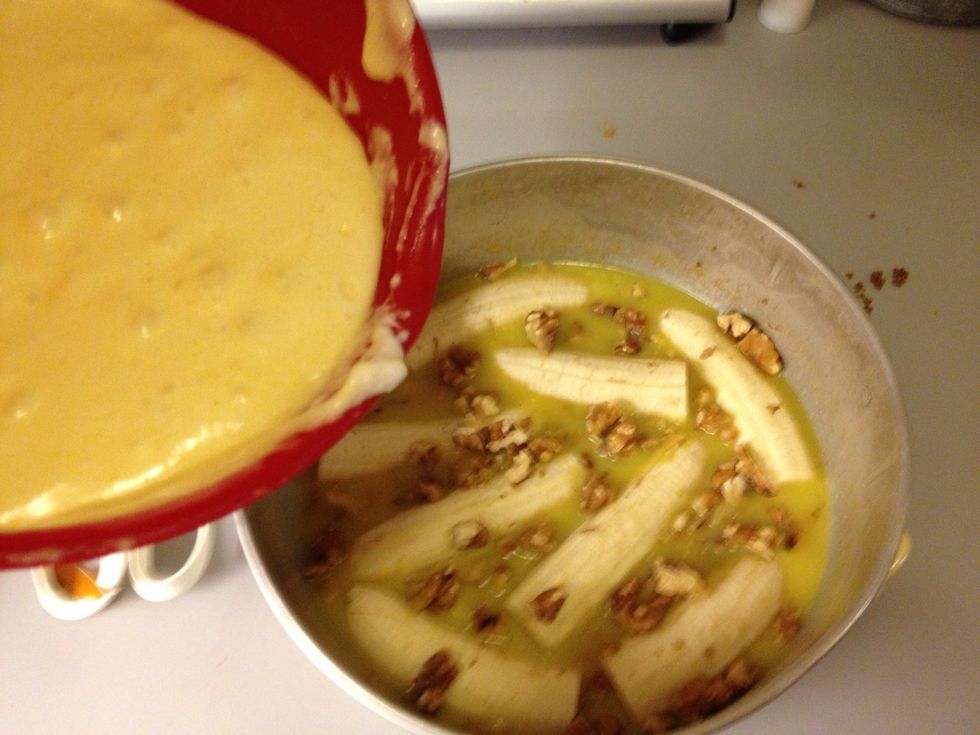 Pour the batter over the bananas and walnuts.
Put it in the oven on the lowest rack for about 45 minutes. I made two cakes, the left one is just added while the right one has been the oven for about 30 minutes.
I covered the cakes with foil after about 30 minutes.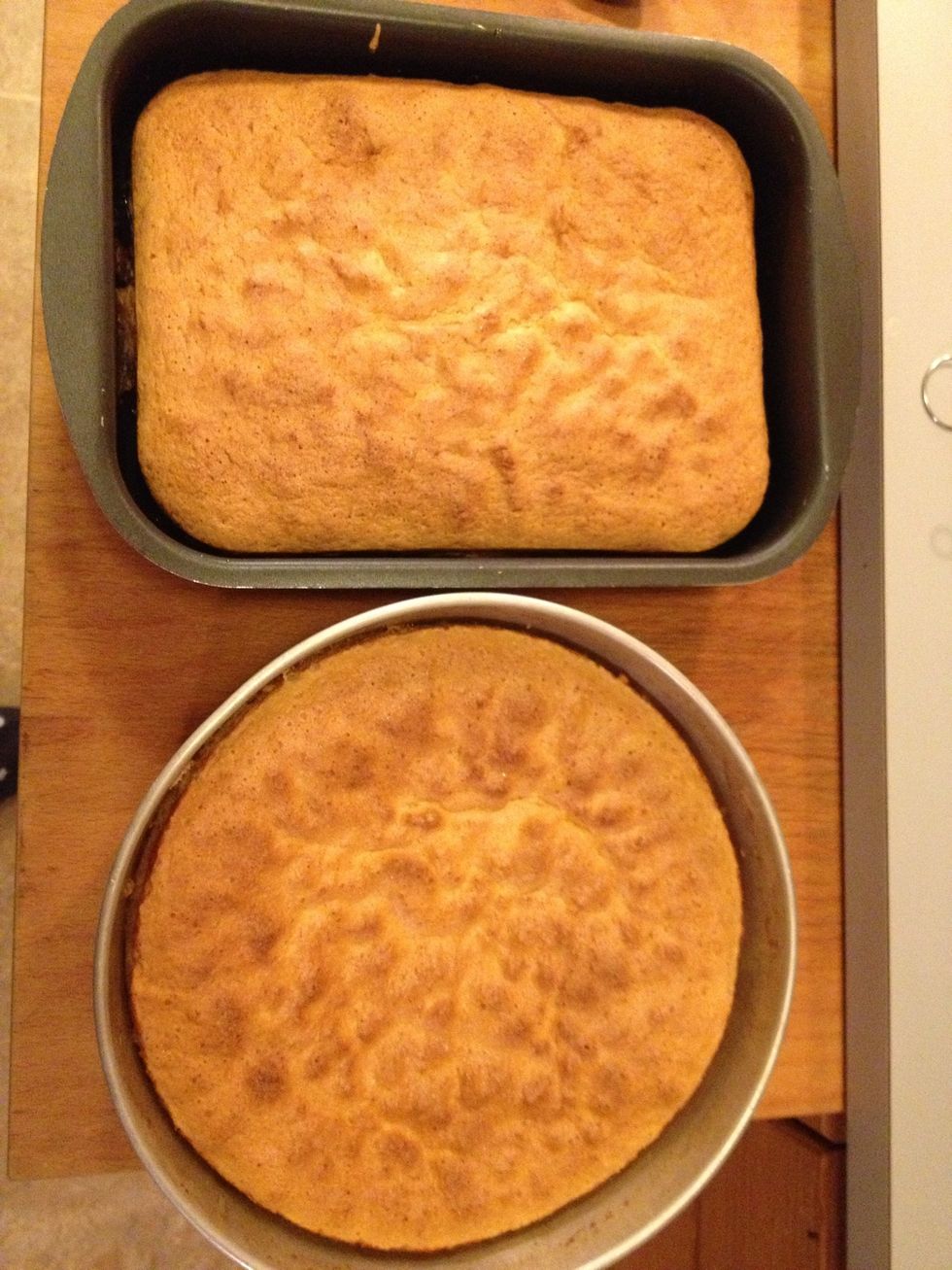 Both cakes done! The ooey gooey syrup is in the bottom so before serving it turn the cake upside down.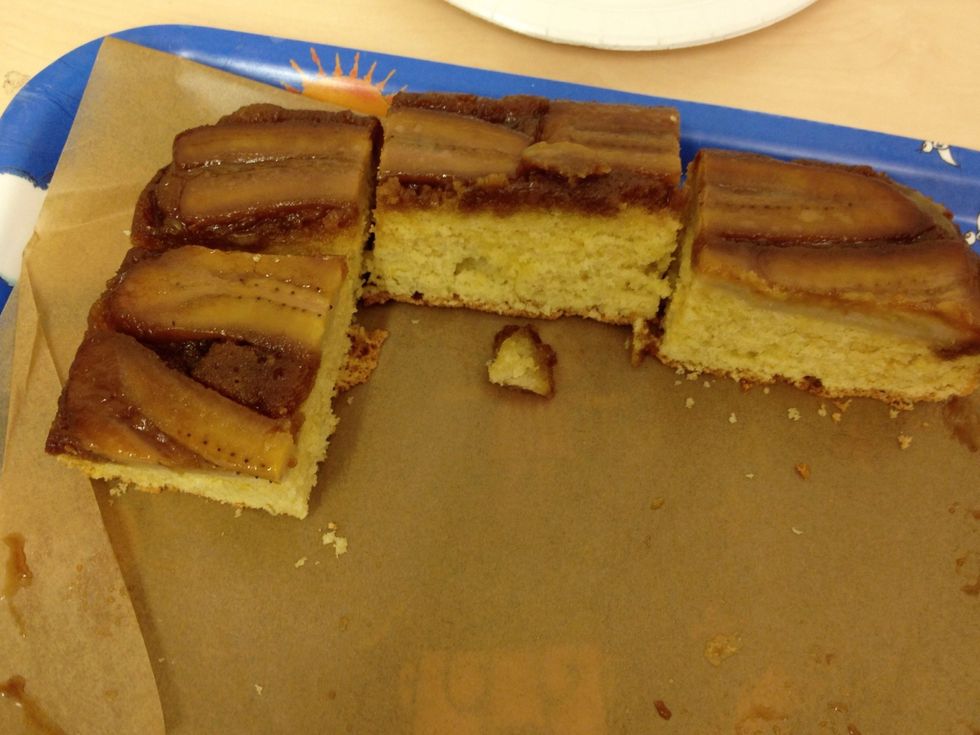 Here you have it, it was very popular so no photo exist of the whole cake I'm afraid. Just in case I made one without nuts ( you never know if someone's allergic) and that's the cake in the picture.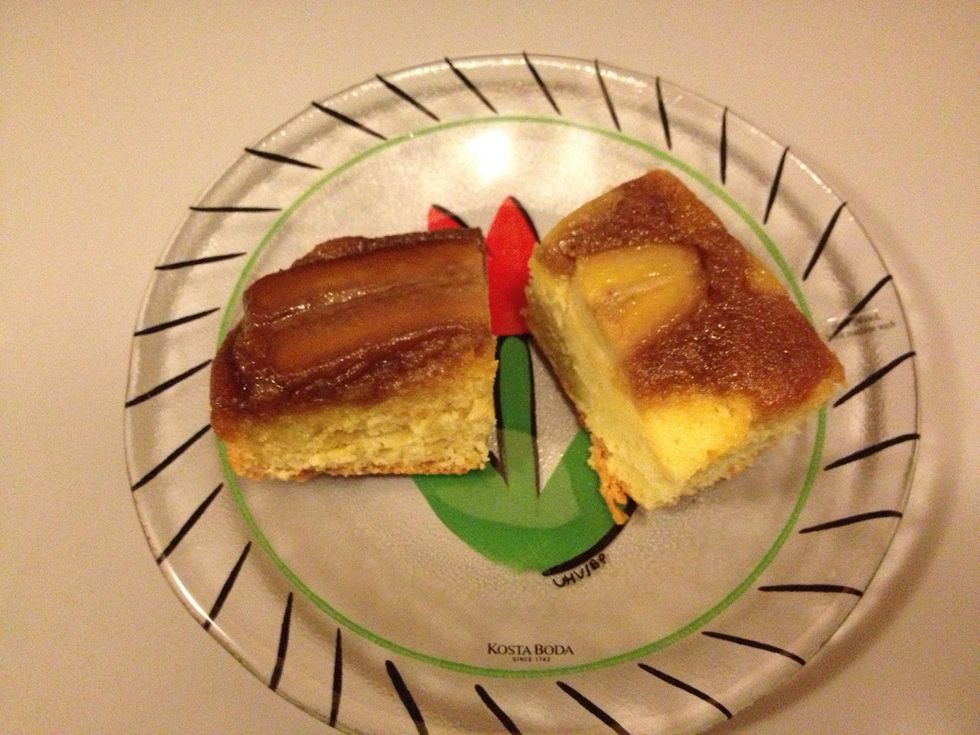 Best enjoyed on its own, no icecream or whipped cream needed.
200.0g Butter
1.0Tbsp Kikkoman soy sauce (not regular soy)
9.0Tbsp brown sugar
3.0 Bananas
100.0g Chopped walnuts
4.0 Eggs
16.0Tbsp Sugar
250.0g Wheat flour
1.0Tbsp Baking powder
0.0tsp Salt
Karin Siöö
Lives in Sweden. Gets inspiration from trips, blogs & international students I meet at work.