Bake Banana Chocolate Chip Pecan Muffins
250
Preheat the oven to 350 degrees.
Mash the bananas into a purée.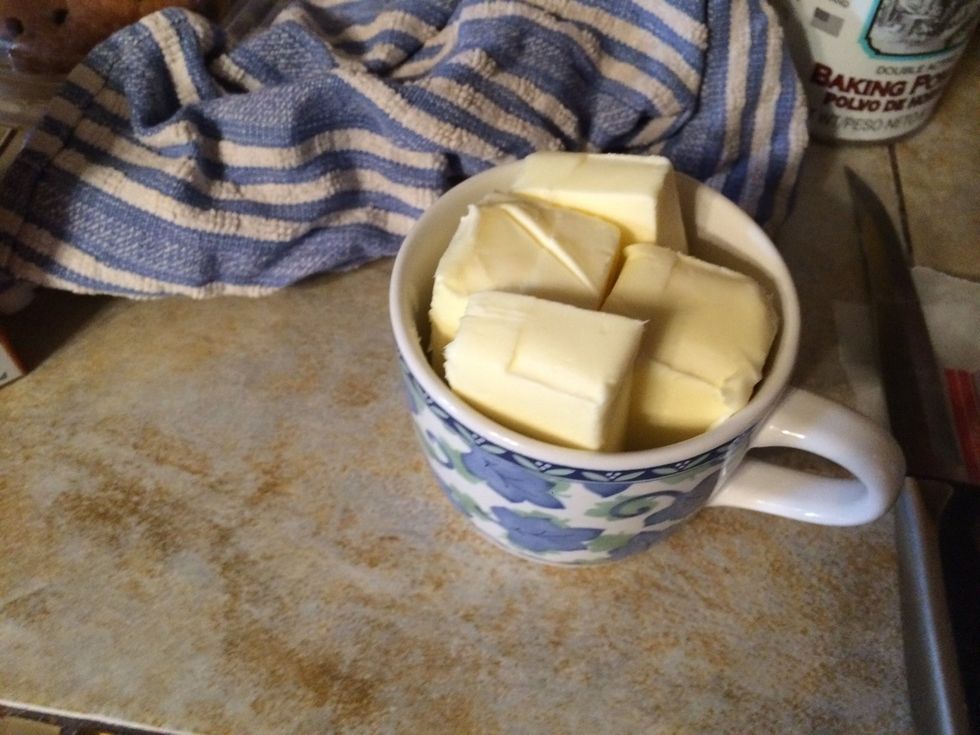 Melt the butter and add to the purée. Add baking soda and salt then sugar, eggs and vanilla. Finally add the flour a 1/2 cup at a time.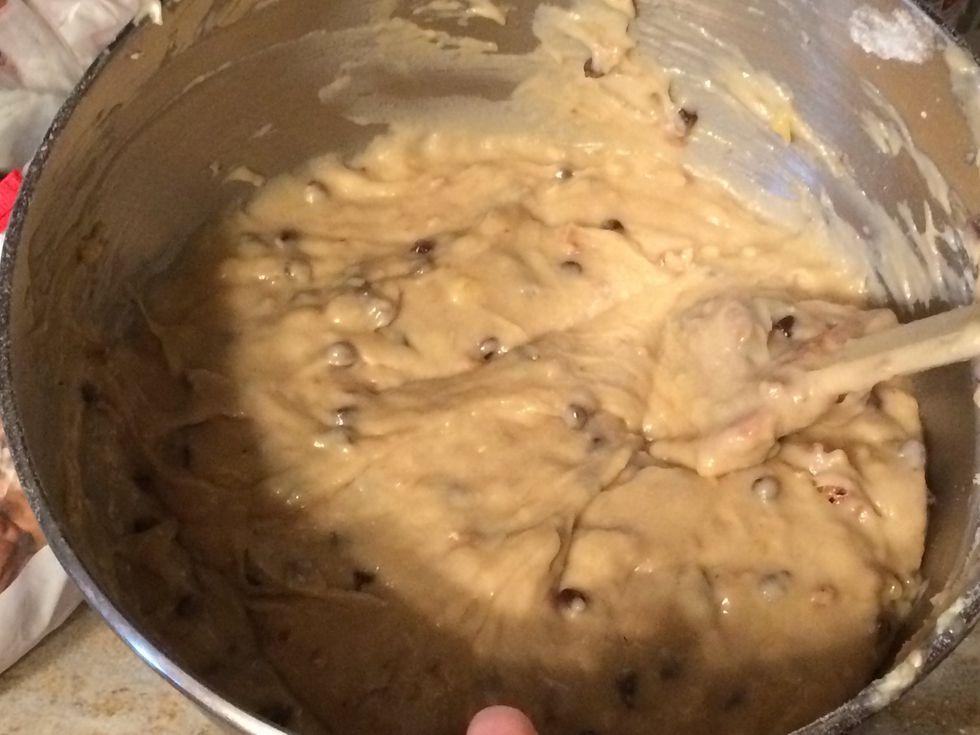 The batter will be THICK! Add the chocolate chips and pecans last and just fold in.
Put muffin liners in your muffin pan AND spray them with cooking spray!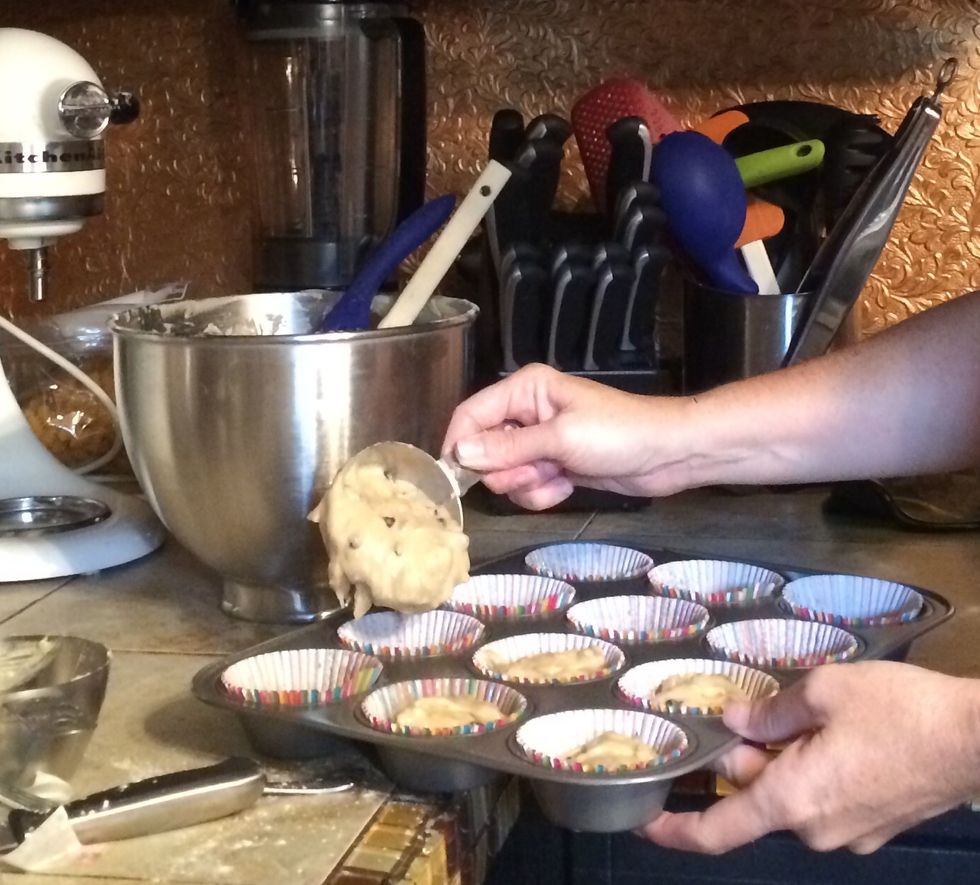 Use a 1/2 cup measuring cup and scoop the batter into the liners.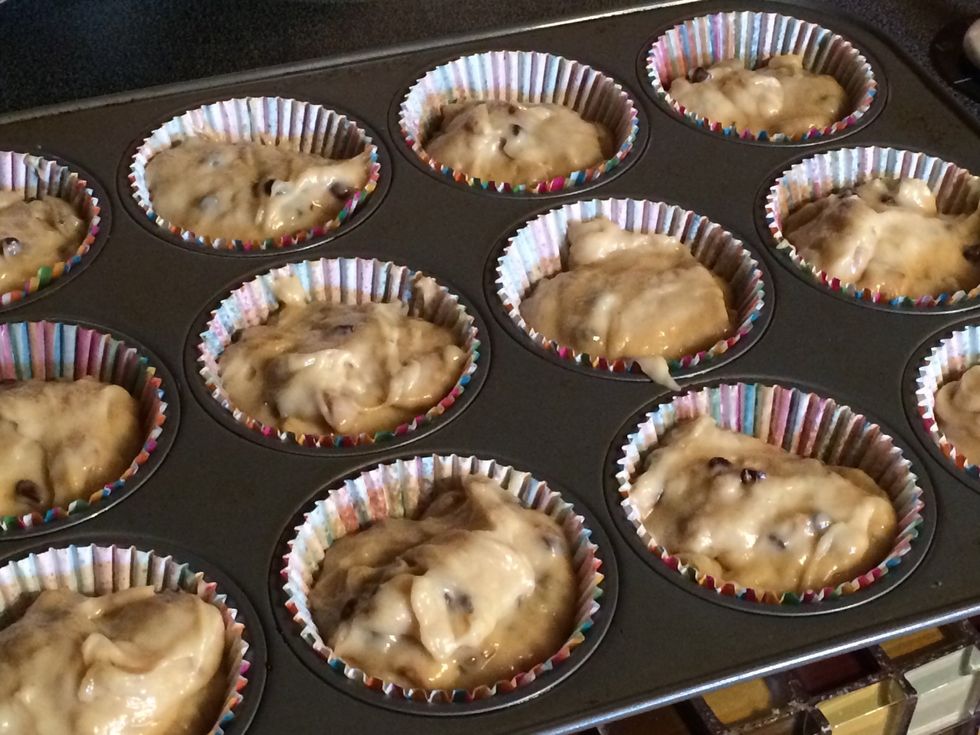 I fill each liner about 3/4 full.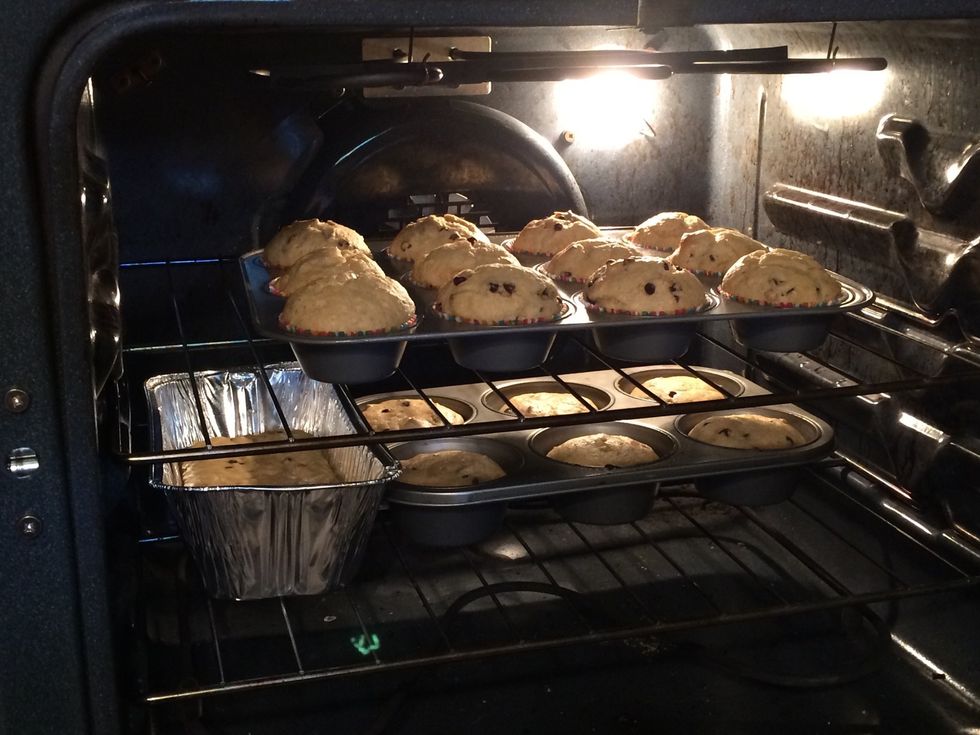 Bake for about 15- 20 minutes. You can see here that this recipe made 24 muffins plus a small loaf of bread.
Take out and check when the tops are golden brown.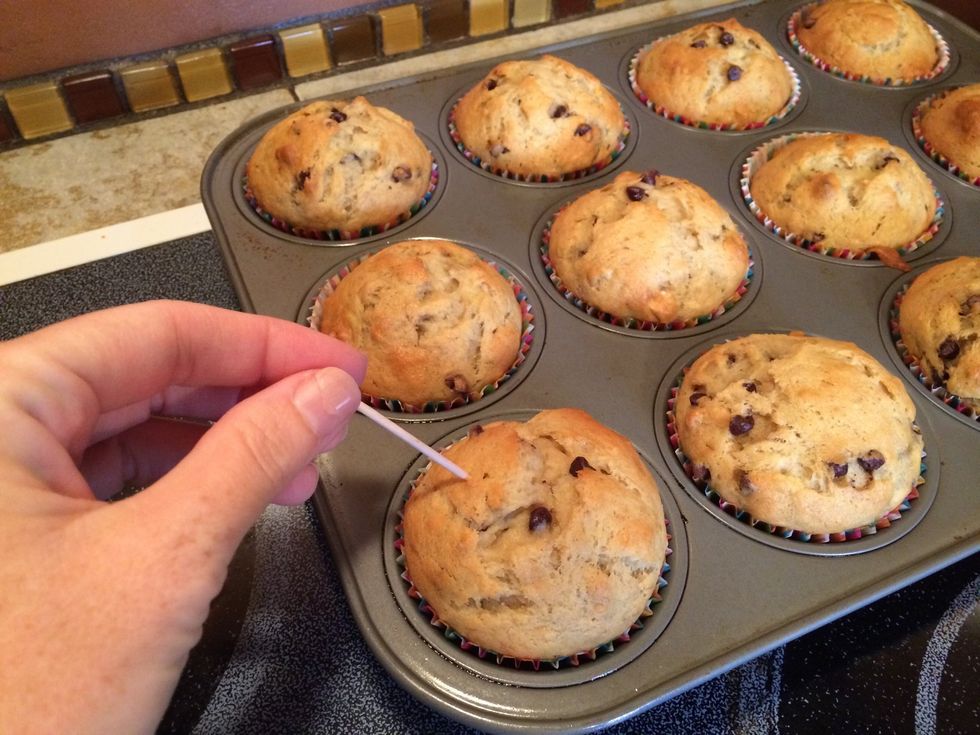 Insert a toothpick into the center of a muffin. Try to avoid the chocolate!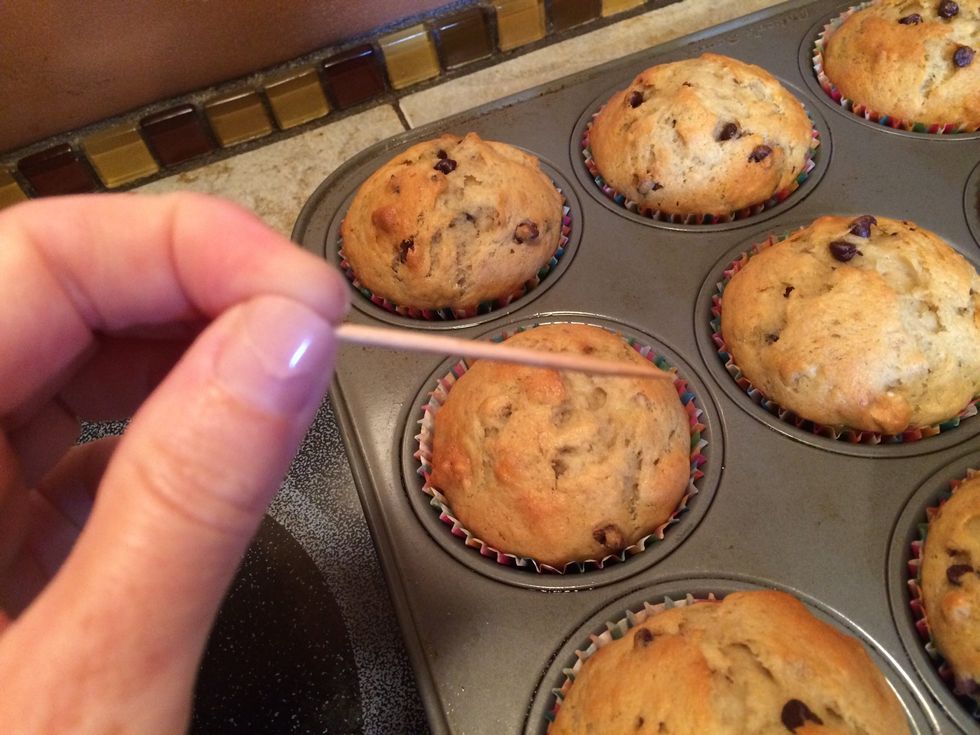 You know that the muffins are done if you don't have batter on the toothpick!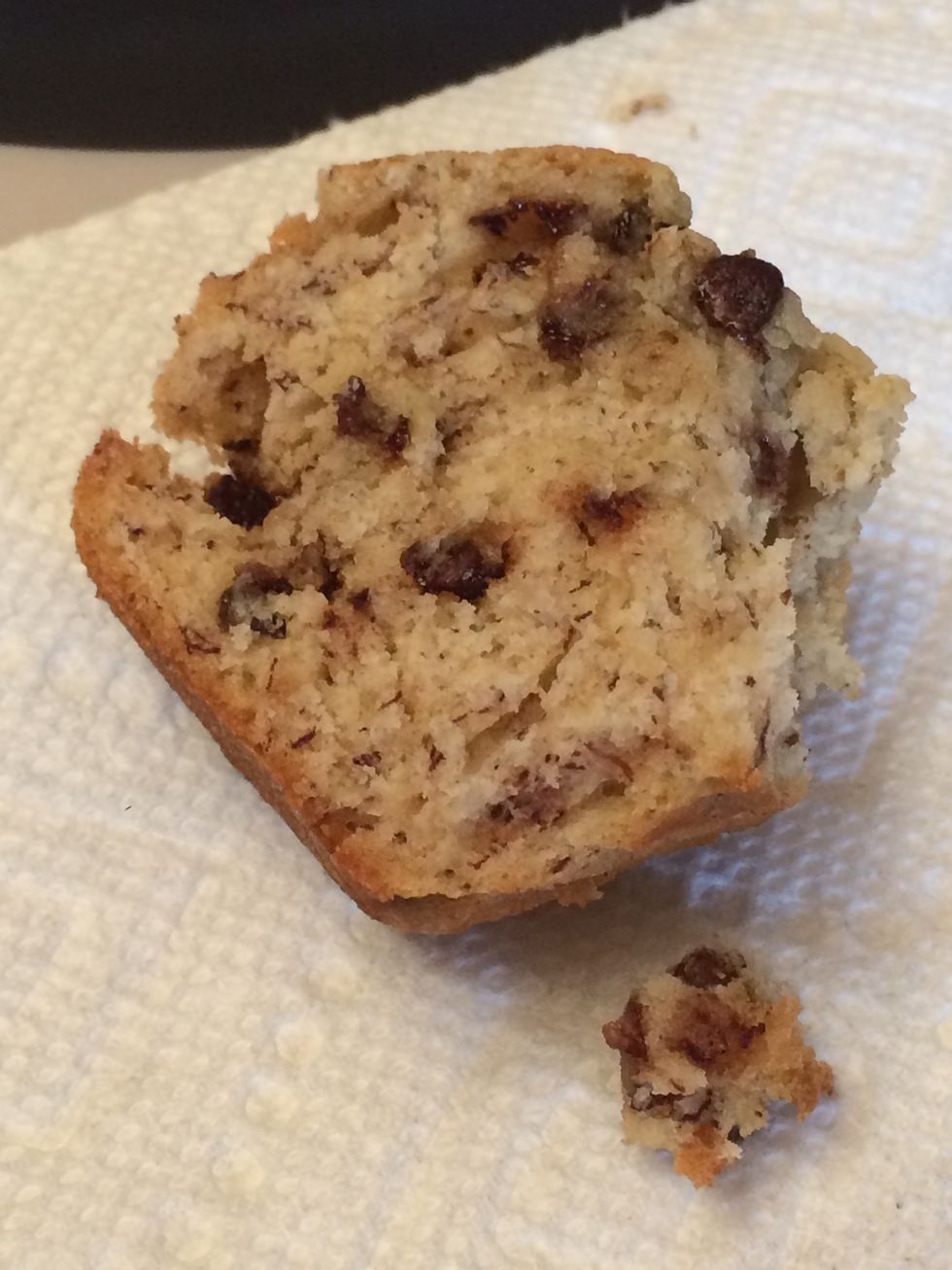 Let cool and enjoy!
6.0 ripe bananas
2/3c Melted butter
1/2c Sugar
2.0 Eggs, beaten
2.0tsp Vanilla
2.0tsp Baking soda
1.0tsp Salt
3.0c All purpose flour
3/4c Chocolate chips (mini)
3/4c Pecans