Bake Banana Bread With Pecans & Chocolate Chips
29
Pre-heat oven to 350* Grease & flour 2 8x4 inch loaf pans I'm going to make muffins, so I will use cupcake papers
Mix together the flour, baking powder, baking soda, salt and sugar. Mix it up! Remember; baking is like science, measure correctly!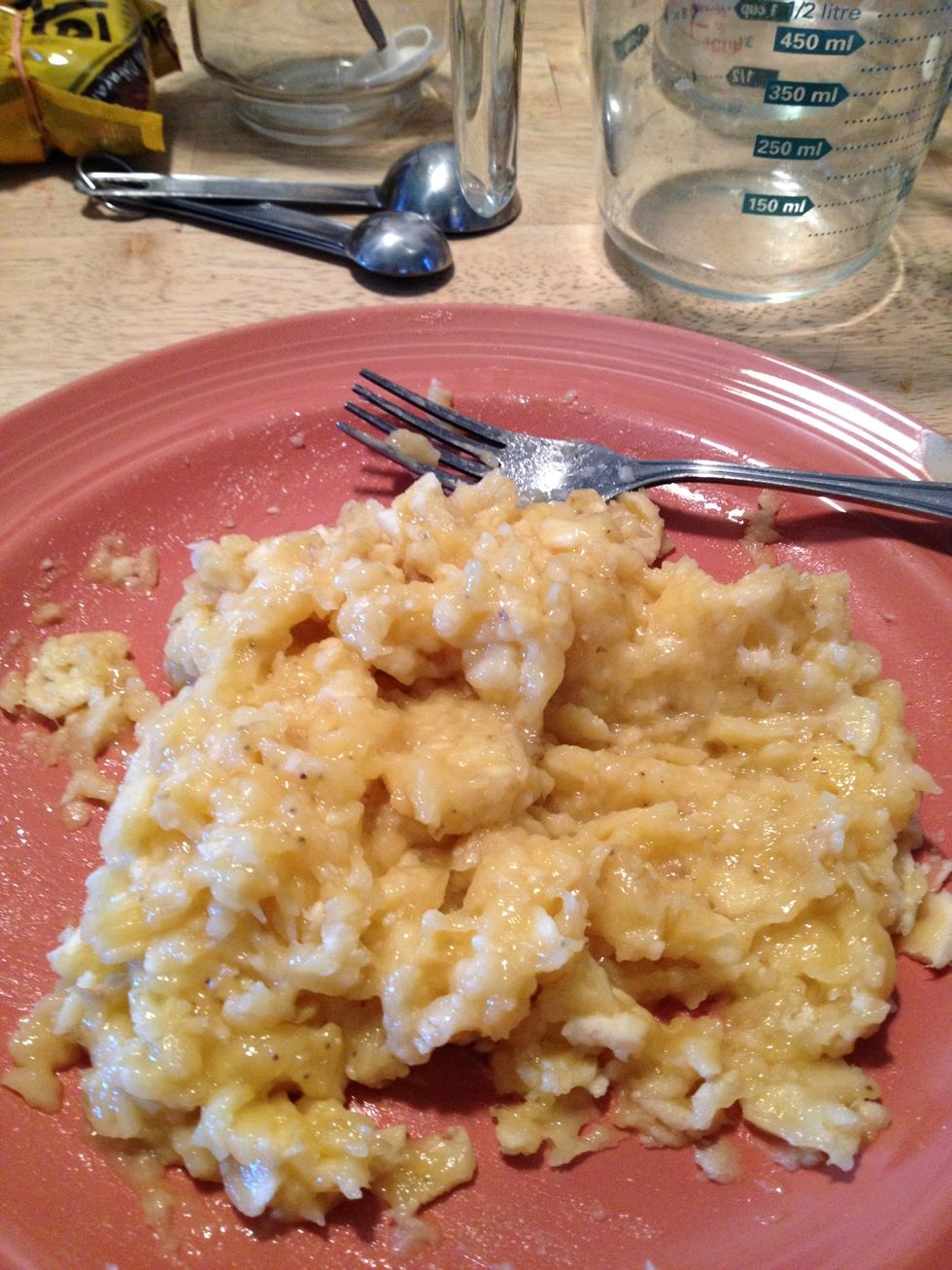 Mash the bananas! This is 4 small bananas and just enough for 1 cup.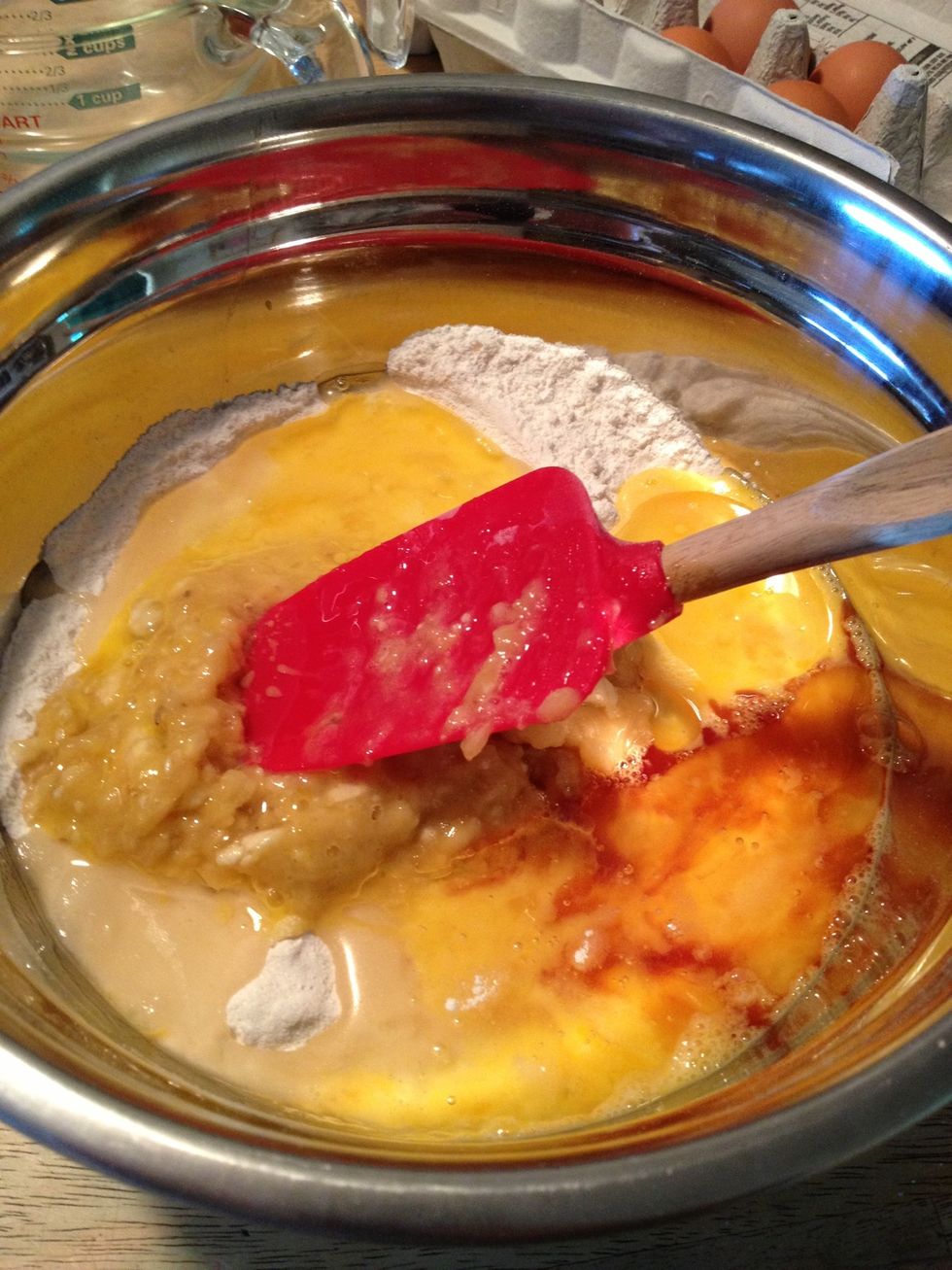 Add the mashed bananas, eggs, oil and vanilla. Mix lightly to combine.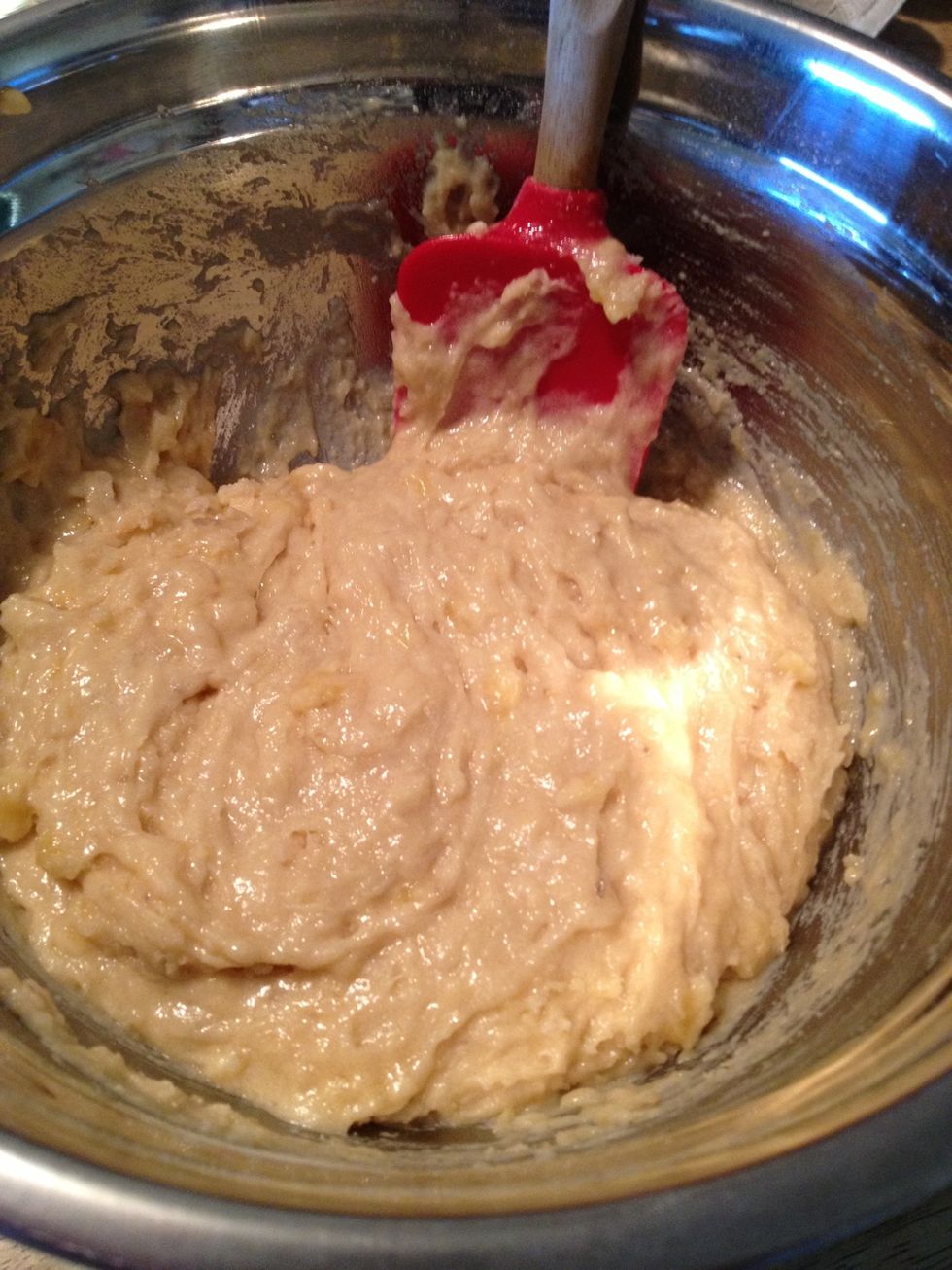 Should look like this!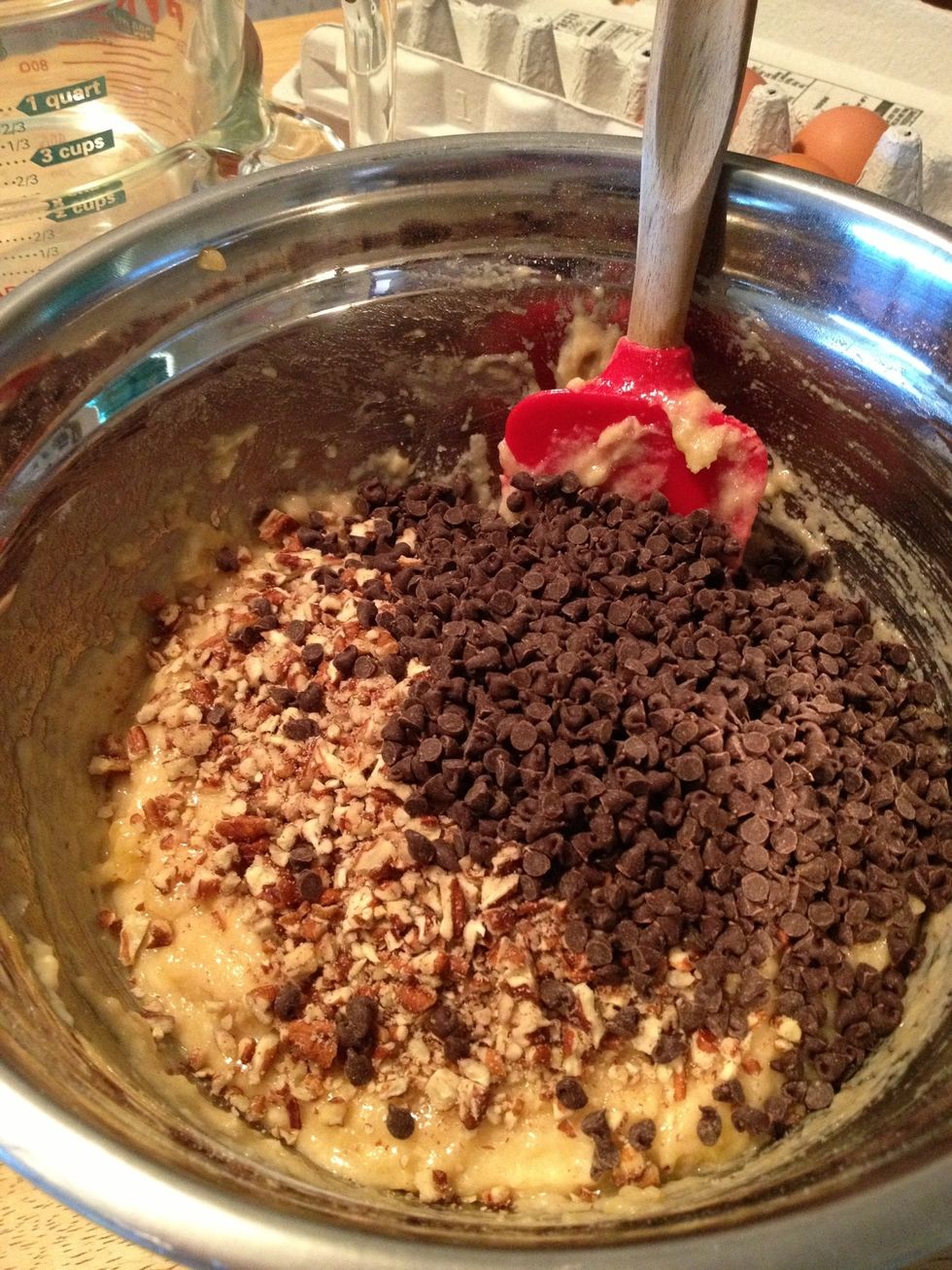 Add pecans and chocolate chips, (theses are mini chips left over from ice cream sandwiches), mix to incorporate.
Looks good! Now we scoop.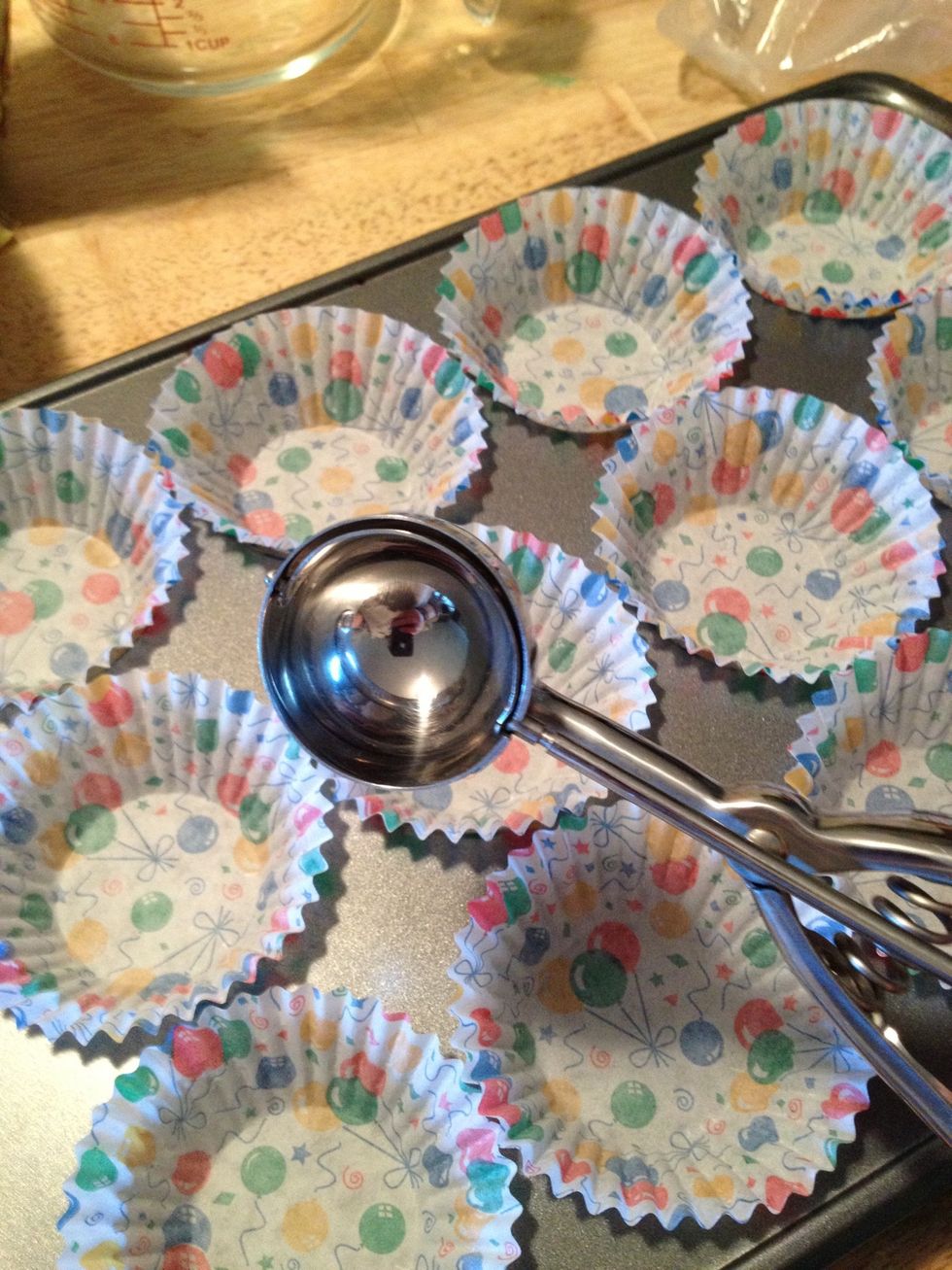 Liners in, scooping device ready.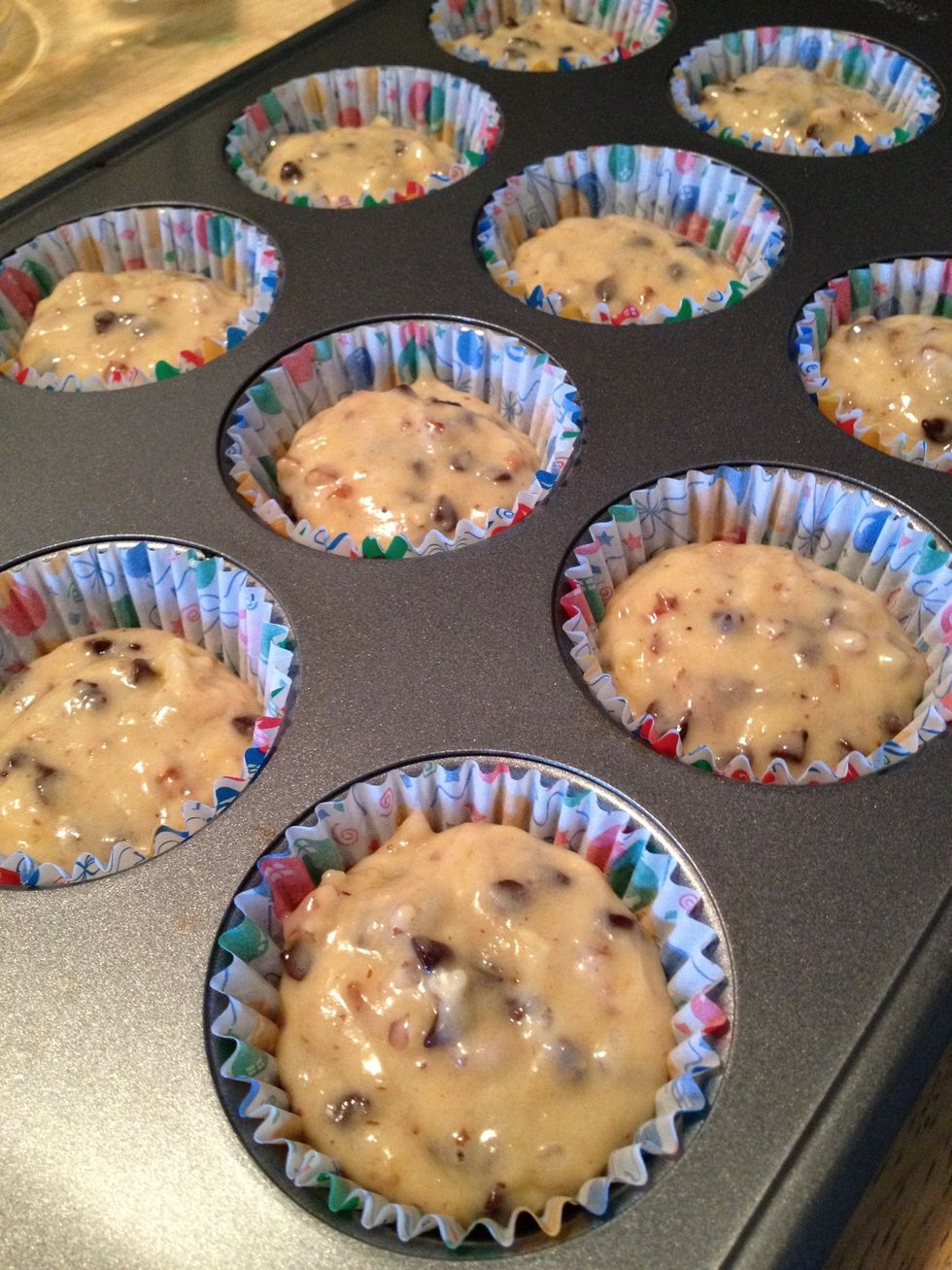 Two scoops which equals 2 tablespoons in each muffin. Time to bake! Muffins will only take 15-20 minutes. If you make loaves of bread it will take 50 minutes to bake.
Okay so 18 minutes later we have 19 beautiful yummy Banana pecan chocolate chip muffins. Enjoy!
3/4c All purpose flour
1.0c White sugar
2.0tsp Baking powder
1/4tsp Baking soda
1/2tsp Salt
1.0c Mashed bananas
2.0 Eggs
1/2c Veggie oil
1.0tsp Vanilla
1/2c Chopped pecans