Fill a small saucepan a quarter full with hot water on the hob, then sit a bowl on top, not touching the water. Cut butter into small cubes into the bowl. Break the chocolates in pieces into the bowl.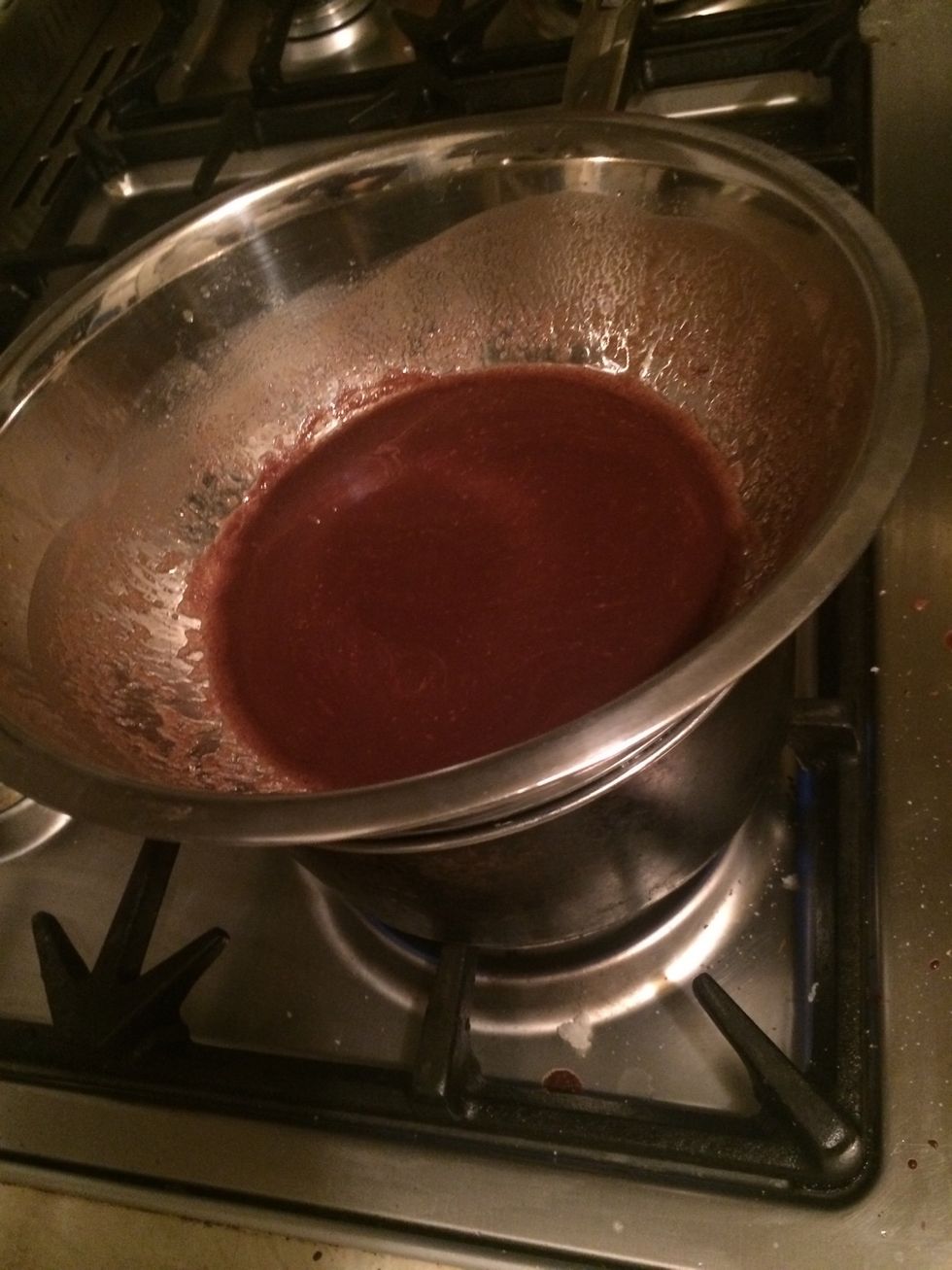 Over a low heat let the mixture melt stirring occasionally so they mix. Alternatively, cover the bowl loosely with cling film and put in the microwave for 2 minutes on High.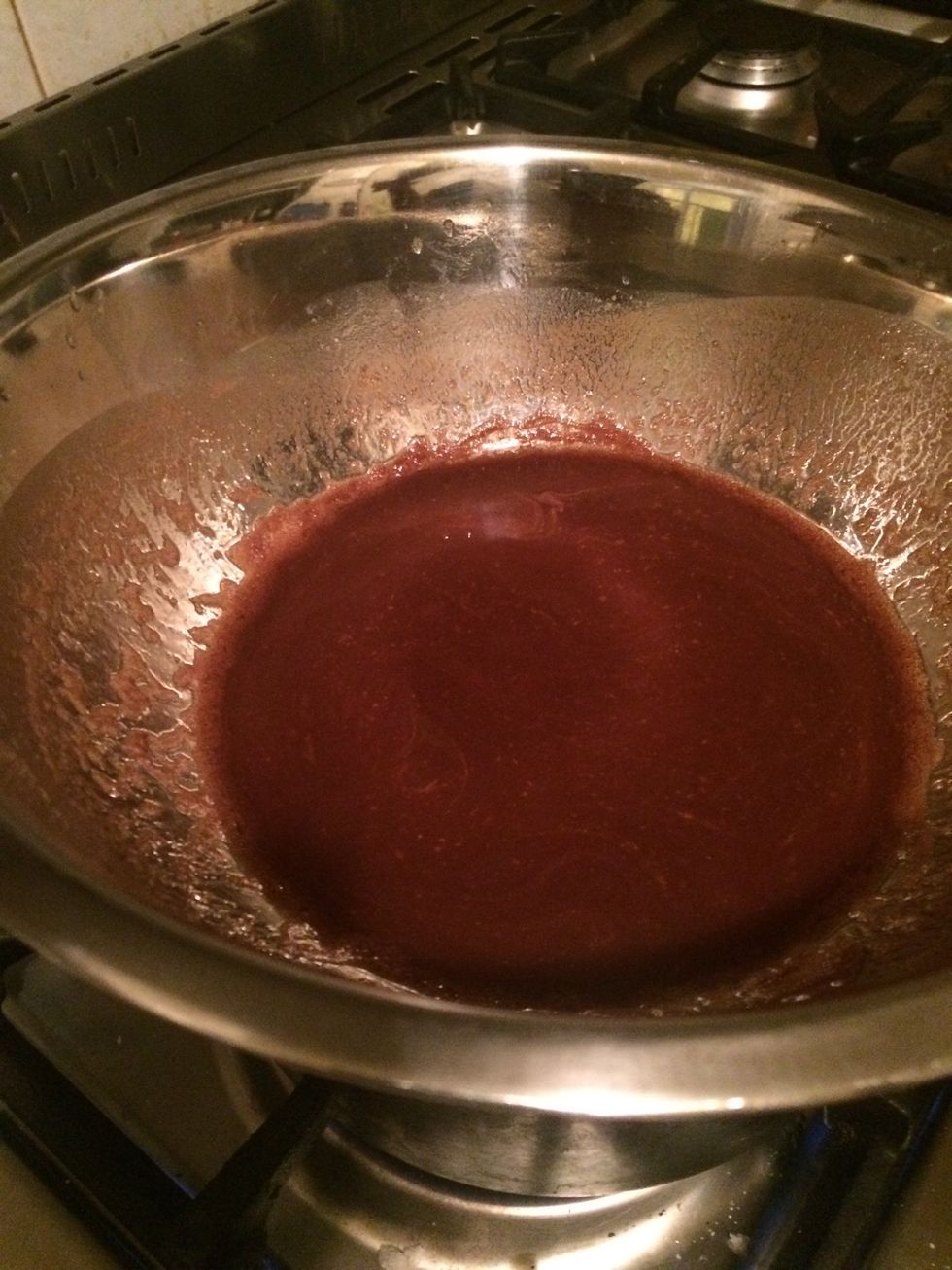 Leave the melted mixture to cool to room temperature.
While you wait for the chocolate to cool, turn the oven on to fan 160C/conventional 180C/gas 4. Cut out a square of non-stick baking parchment to line the base of your tin. I used a 7"x11"
Next break the eggs into a large bowl and tip in the caster sugar. With an electric mixer on maximum speed, whisk until it looks thick and creamy, like an eggy mouse.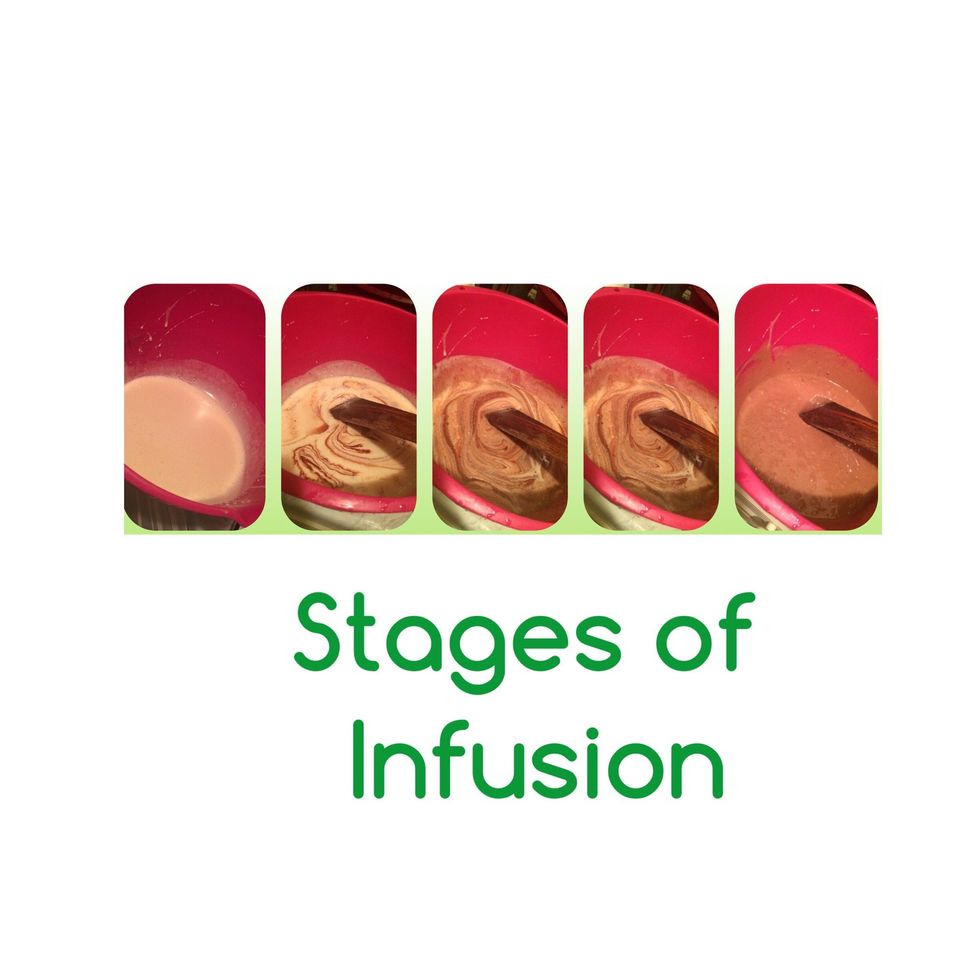 Pour the cooled chocolate mixture over the eggy mousse, then gently fold together with a spatula. Going under and over in a figure of eight, moving the bowl round after each folding.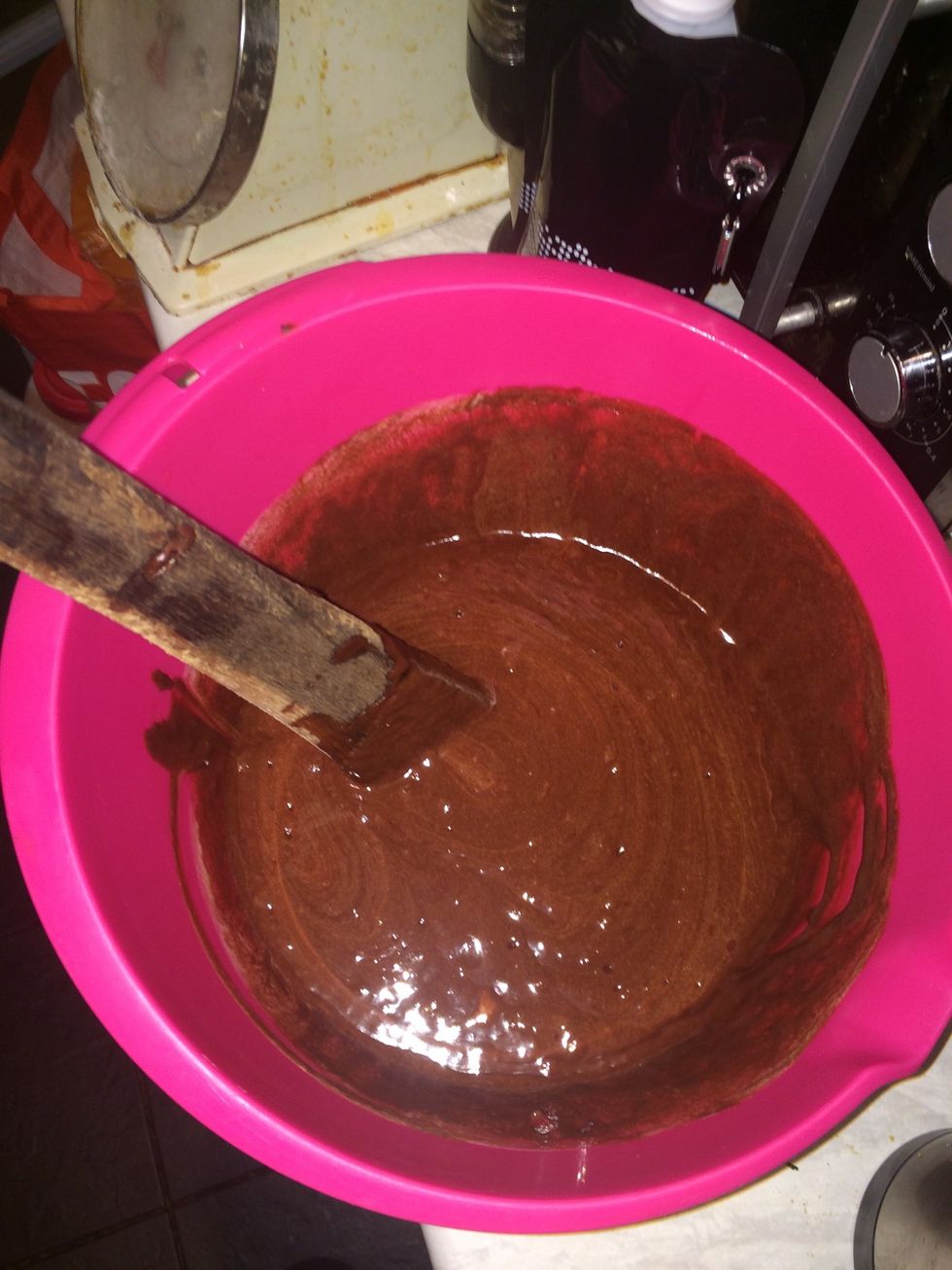 Get at it from all sides, until the two mixtures are one and the colour is fully brown. Now sieve 85g plain flour and 40g cocoa powder into the mixture.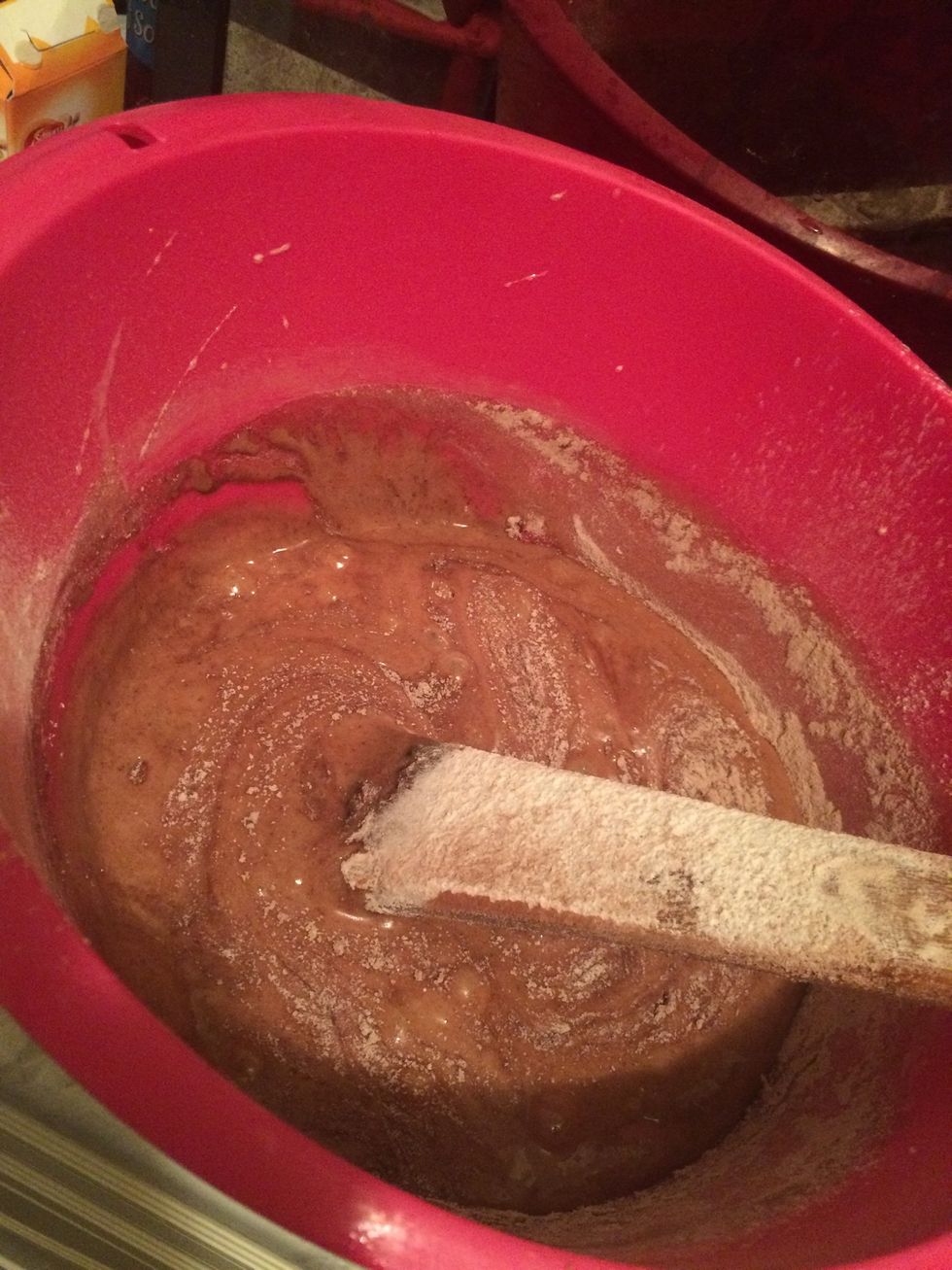 Gently fold in the powder using the same figure of eight action as before. The mixture will look dry and dusty at first, but keep going it will eventually end up looking fudgy. Don't over mix it!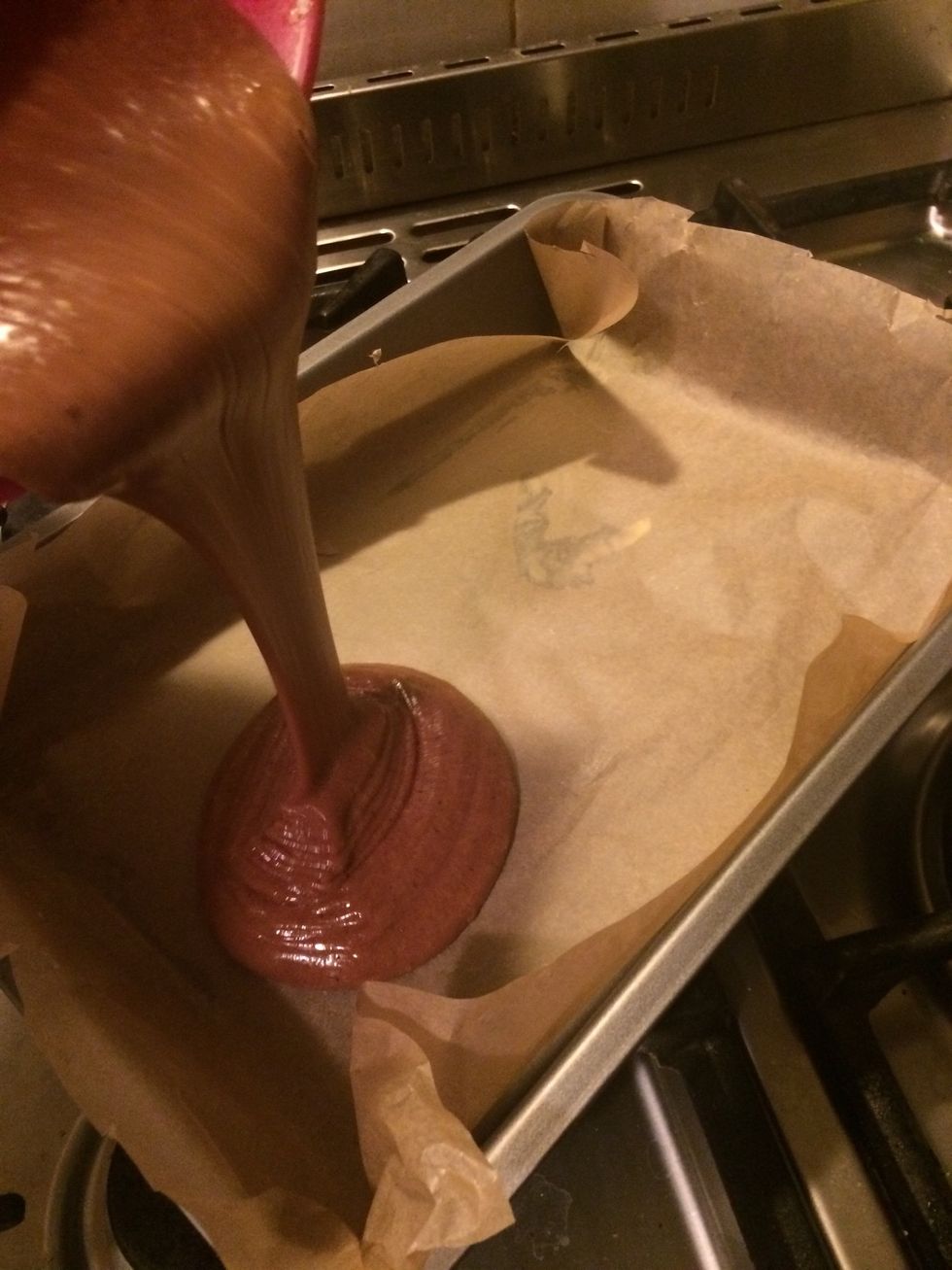 Pour the mixture into the prepared tin using a spatula. Gently ease the mixture into the corners of the tin from side to side to level it. Put in the oven for 25 minutes on the middle shelf.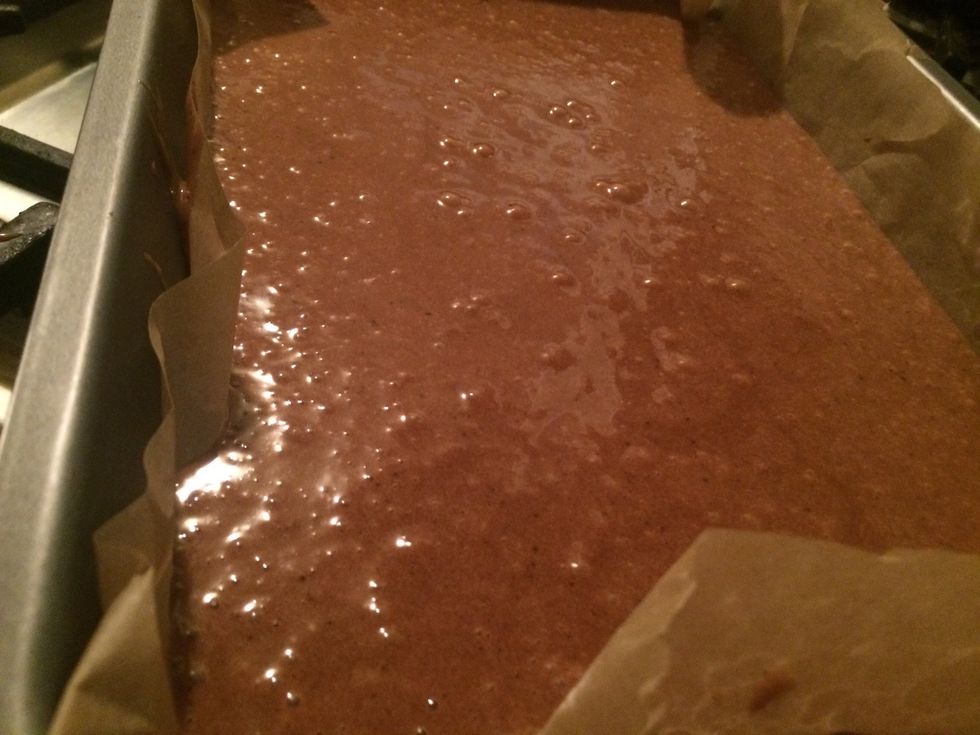 After 25 mins open the oven and gently shake the tin. If the brownie wobbles in the middle, it's not done, so slide it back in and bake for another 5 minutes until the top has a shiny, papery crust.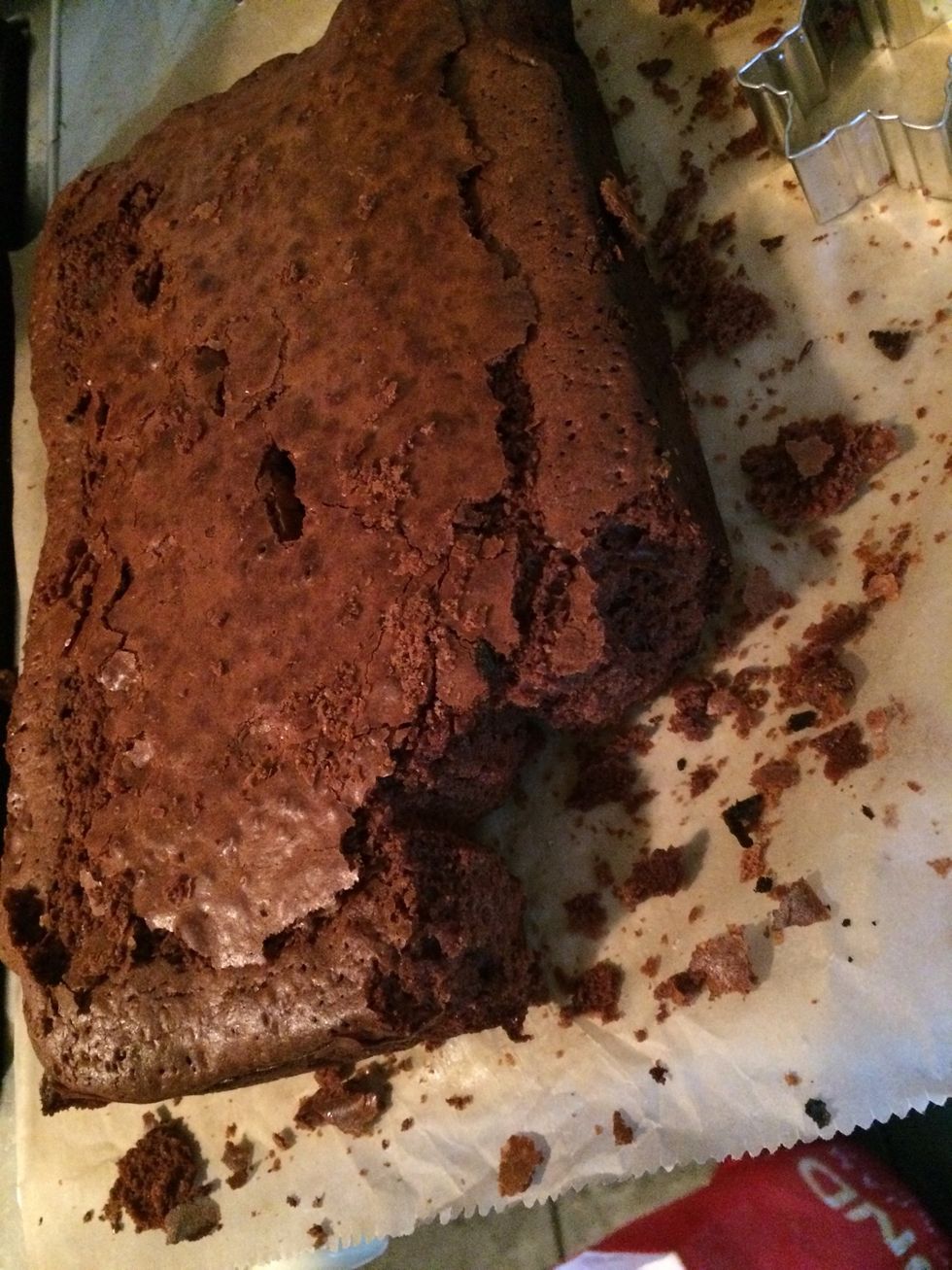 Alternatively prod it in the middle with a fork. If the fork comes out clear, it's ready! Take it out of the oven but leave the whole thing in the tin until completely cold.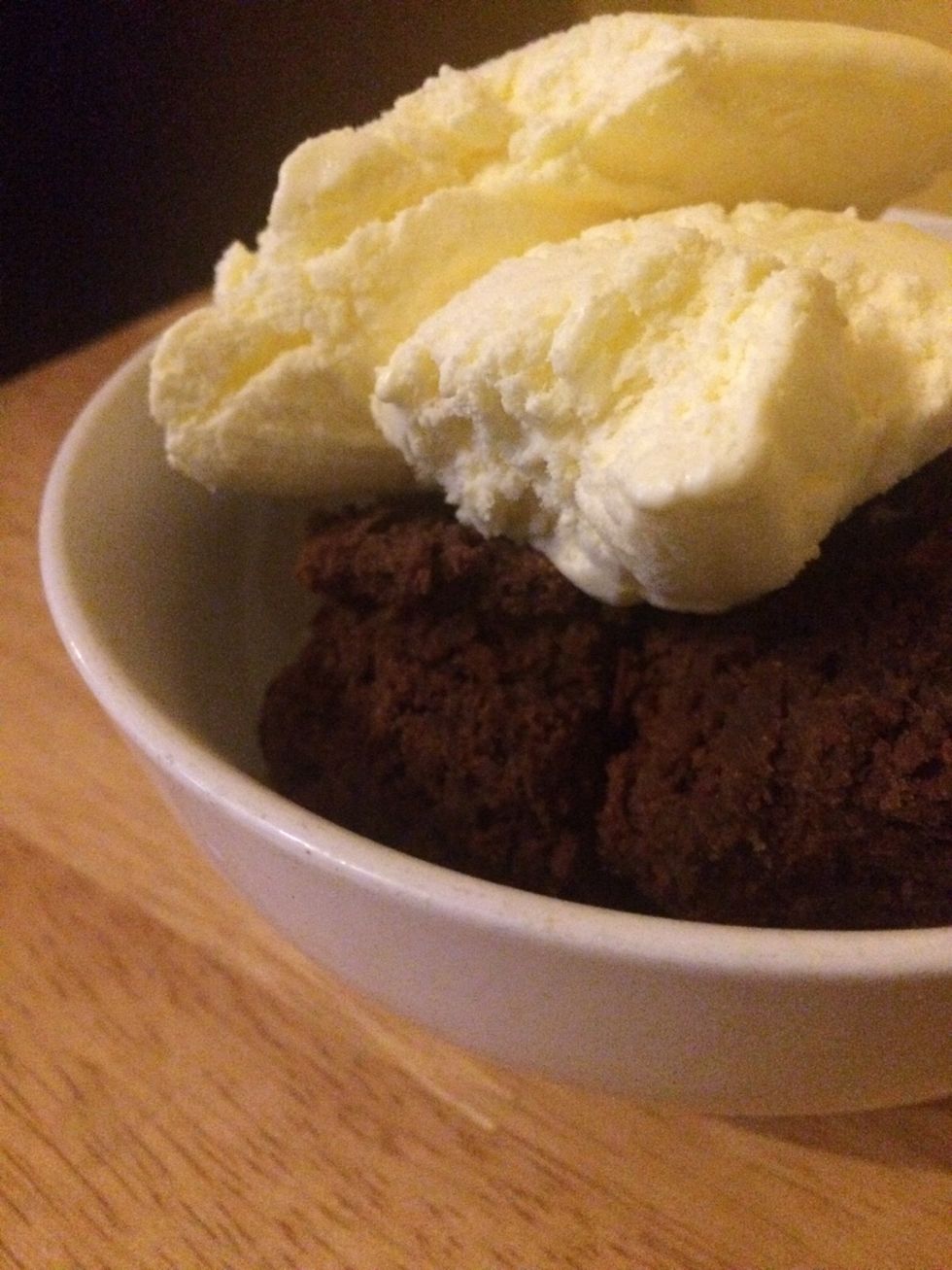 Cut into little squares and enjoy straight away with icecream or if you want to keep it, they'll keep in an airtight container for a good two weeks and in the freezer for up to a month.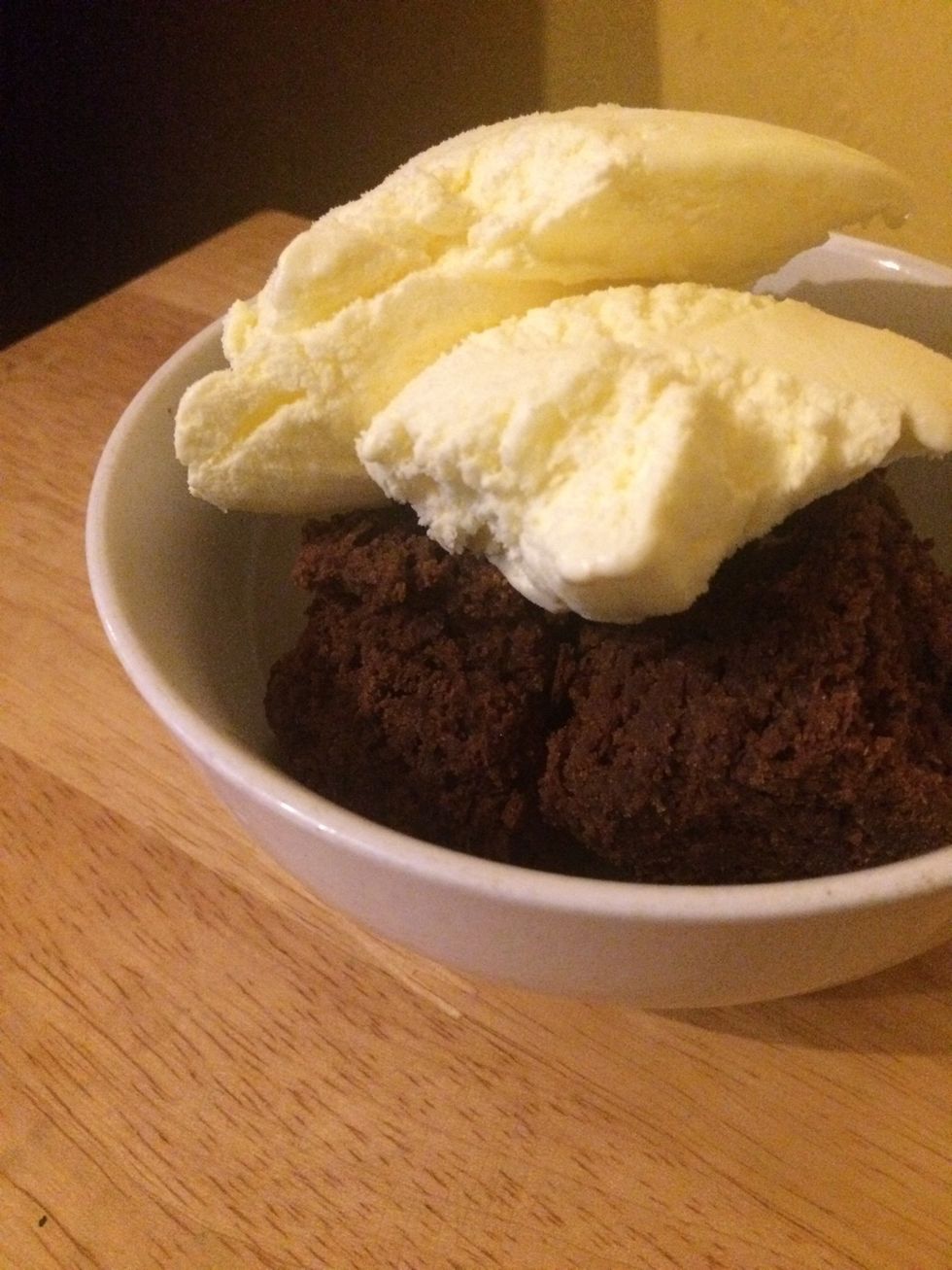 Enjoy!
185.0g unsalted butter
100.0g dark chocolate
85.0g plain flour
40.0g cocoa powder
100.0g milk chocolate
3.0 large eggs
275.0g golden caster sugar
1.0 rectangle tin 7"x11"
1.0 electric whisk