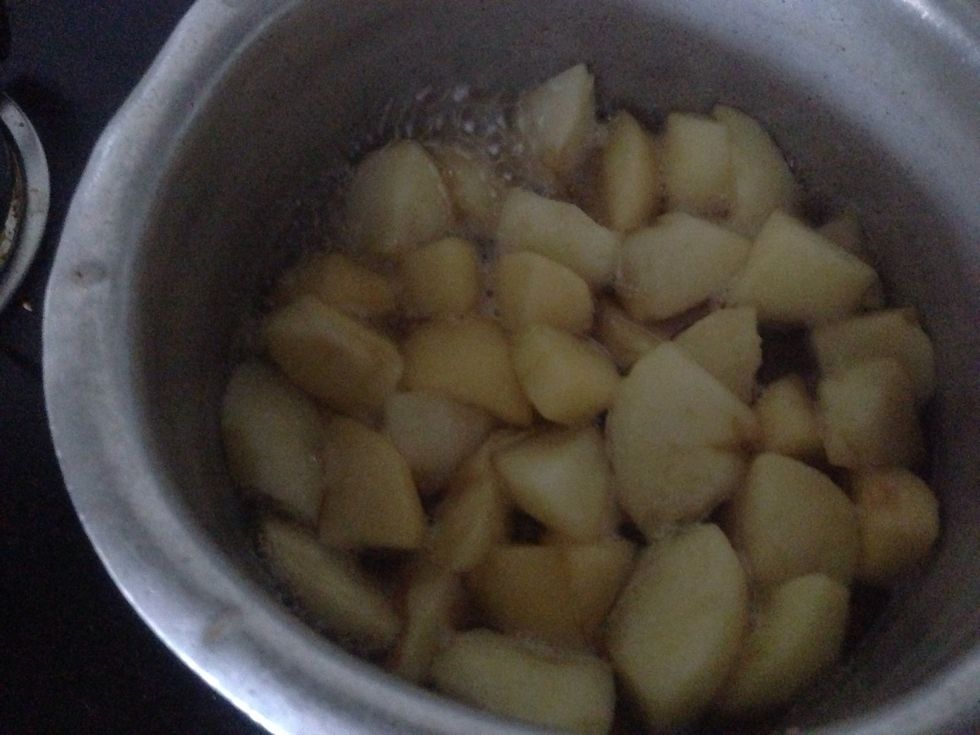 Cut, peeled and cored apples and add enough water just to cover the apples. Cook it together with the brown sugar till the water evaporates.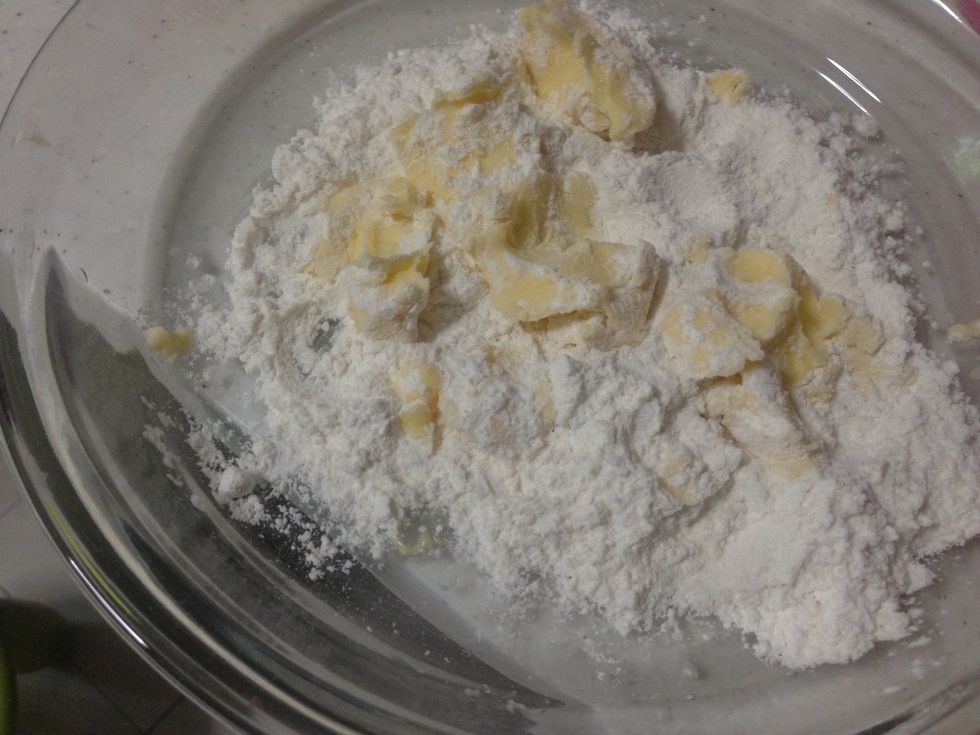 Cut the butter and rub with the flour and custard powder.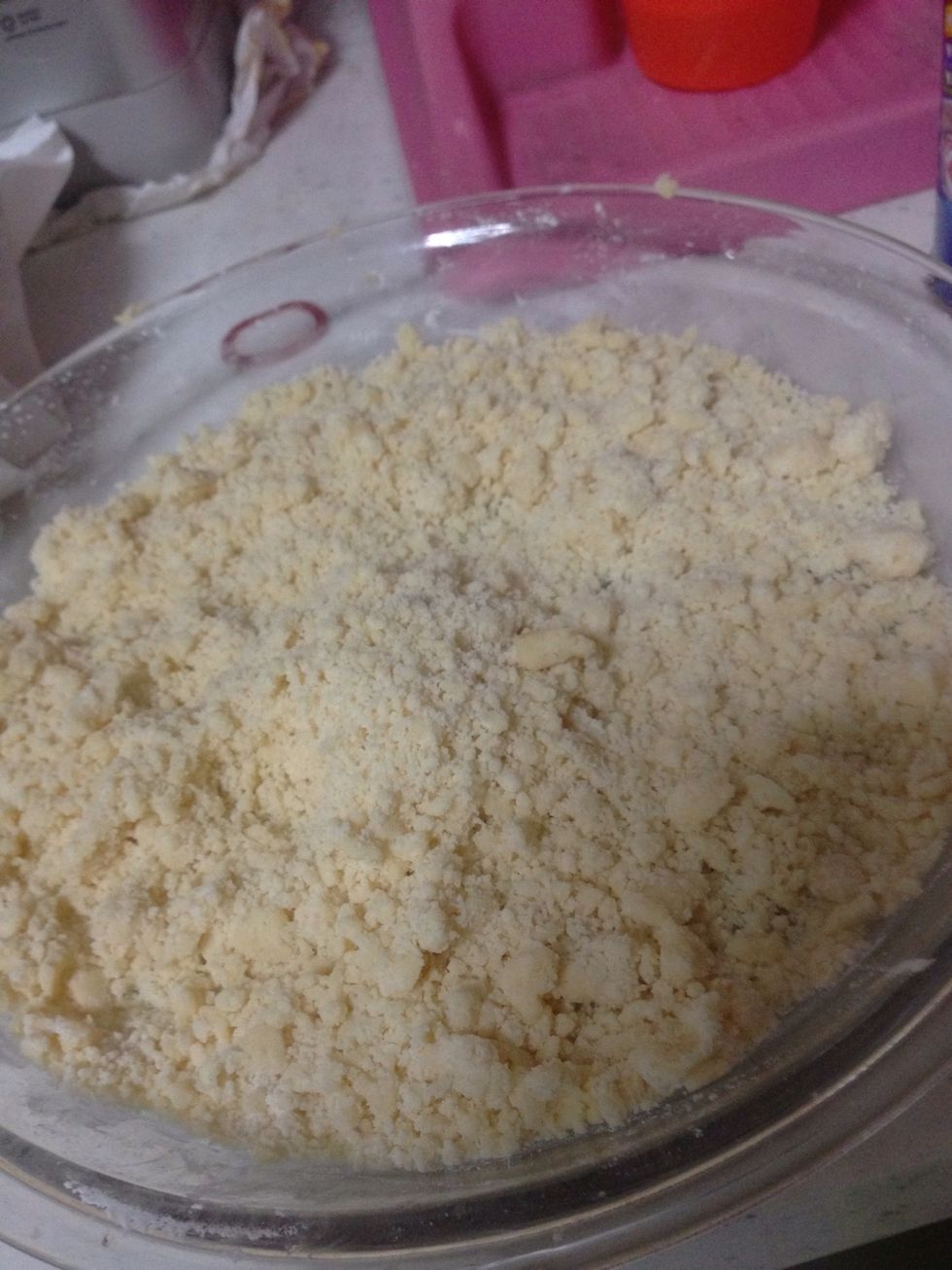 This is how it looks like after rubbing the flour with the butter. Mix in the rest of the ingredients, sugar, rolled oats and cinnamon.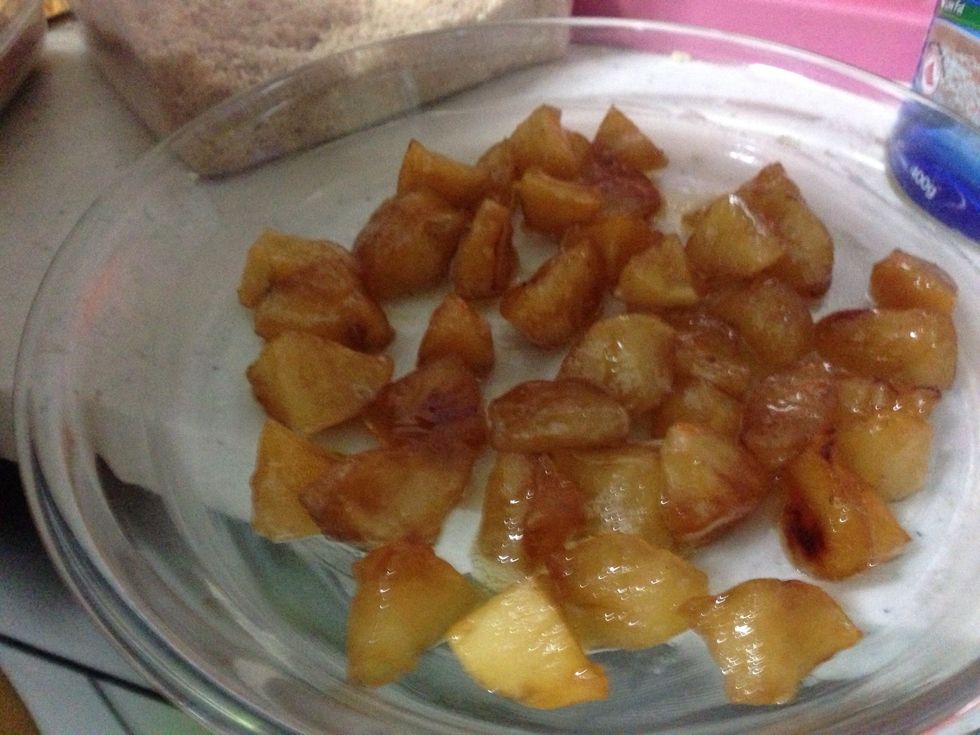 Place the cooked caramelized apples on a grease pan/dish.
Cover it with the base mix, press it gently to smoothen the top and bake for approx 25-30mins at 200 deg c. Serve best with ice cream. Enjoy!
4.0 Apples
1/3c Brown Sugar
1.0c Flour
2.0Tbsp Custard powder
4.0Tbsp Rolled Oats
1/3c Castor Sugar
1.0tsp Cinnamon powder
1/2c Butter
Isriyanti Akira
Web Catalyst | Open Source Freedom Fighter | Single Mother of 7 | I love easy to prepare good foods that my kids enjoy. Hope you will enjoy what I've shared :)