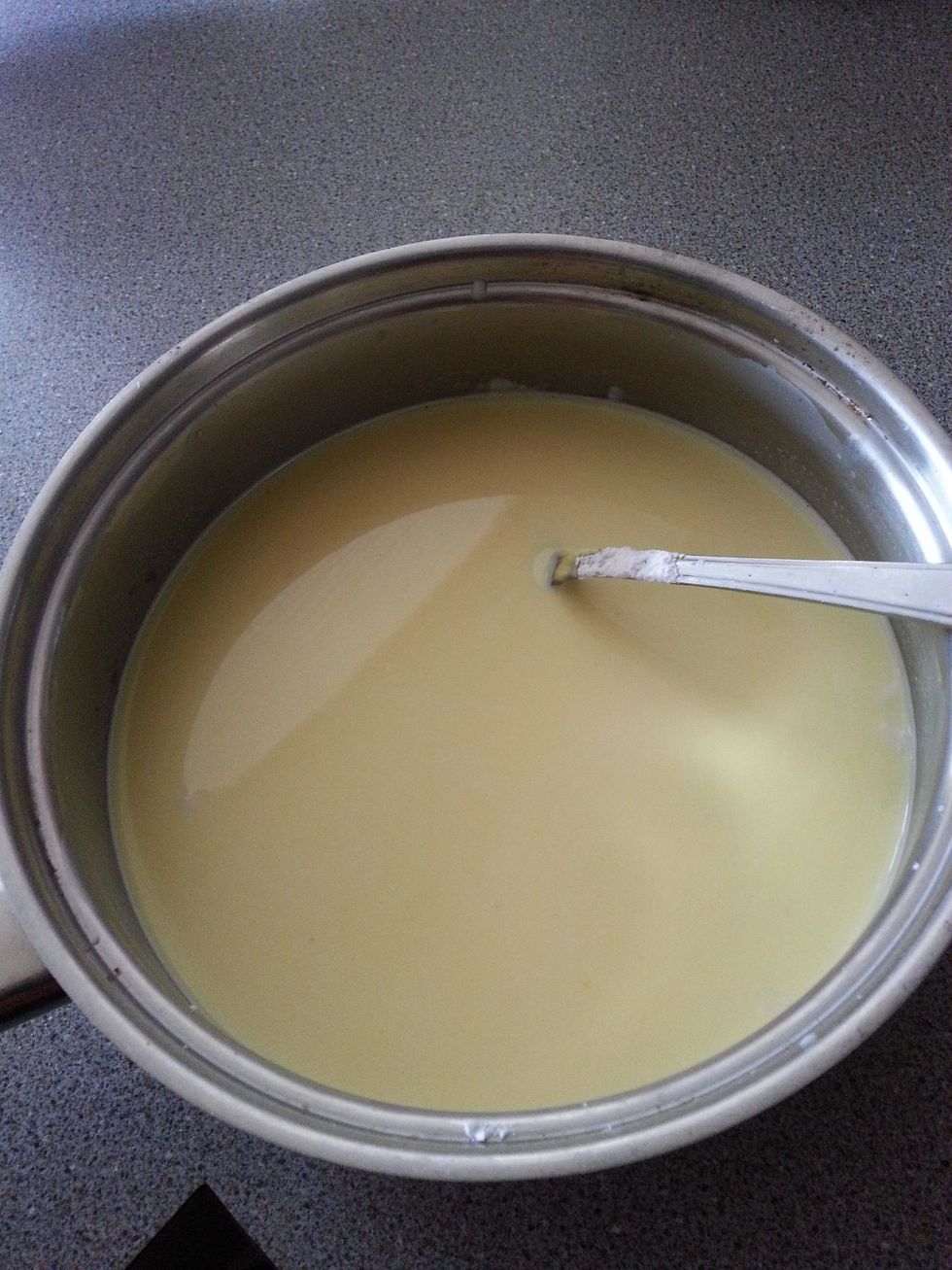 Preheat oven to 160C. Make a thick custard with 300ml milk, 1tbspn sugar and 3 tbsp custard powder.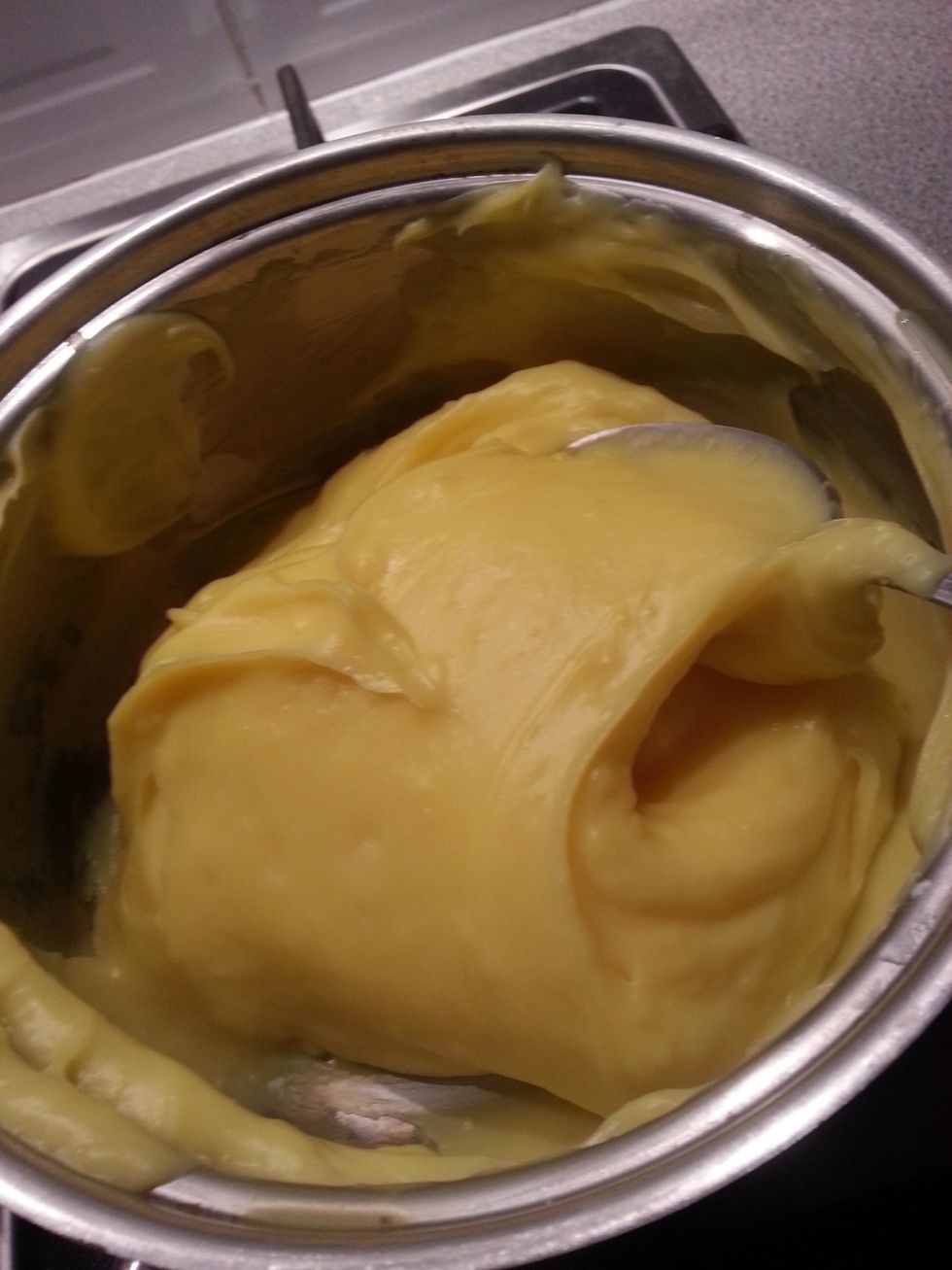 Allow the mixture to cool.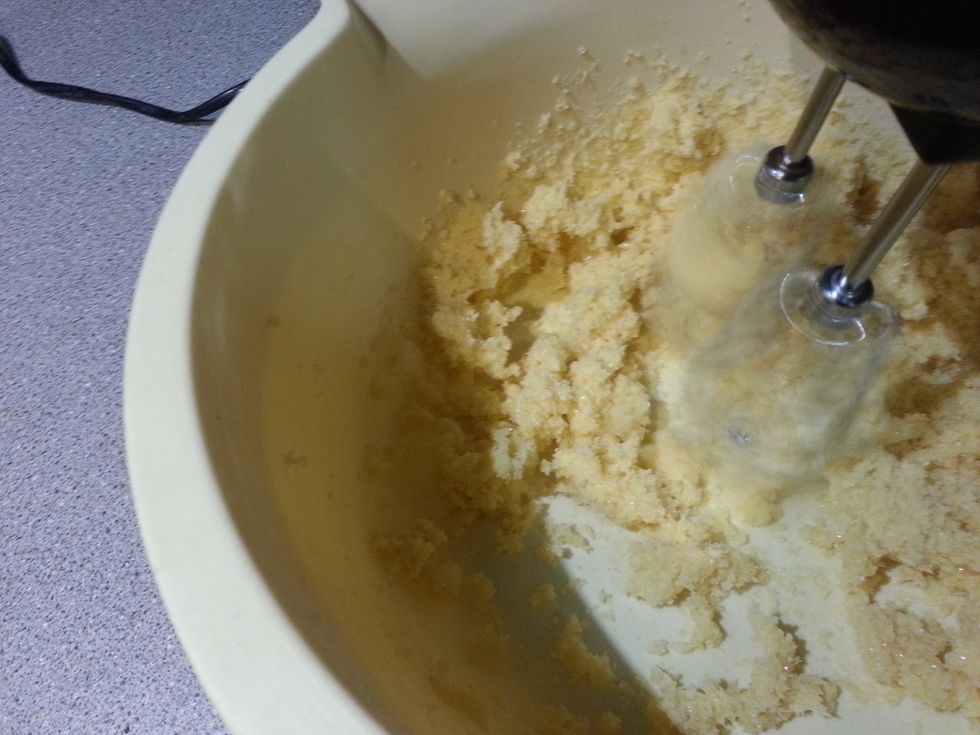 Using electric mixer, cream butter, sugar and vanilla until pale and creamy.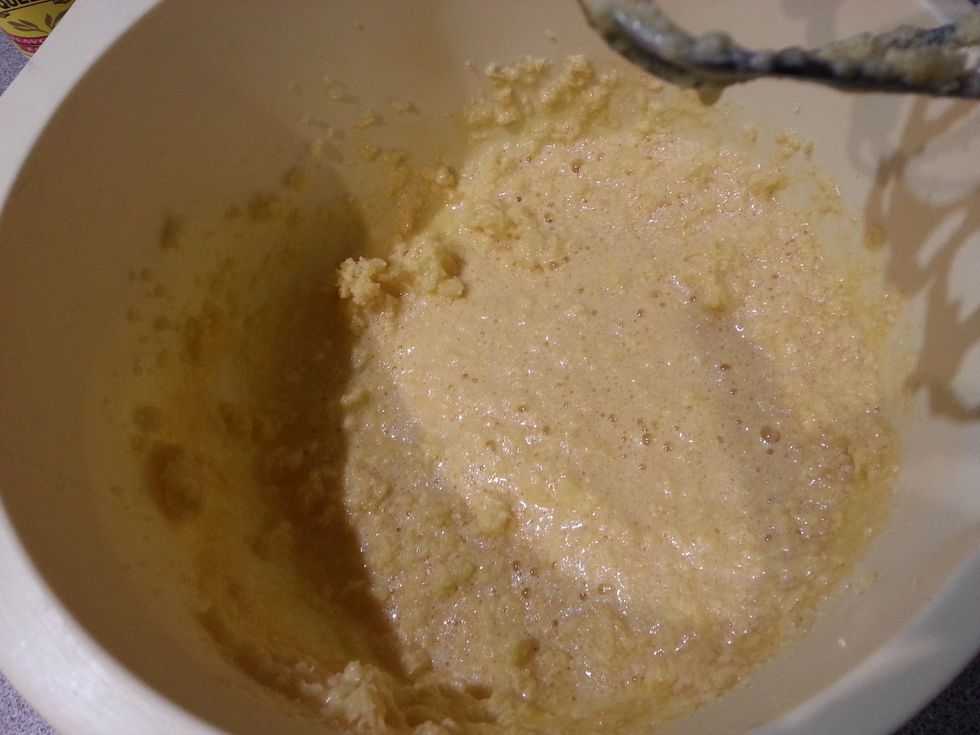 Add eggs, 1 at a time, beating well after each addition. Transfer mixture to a larger bowl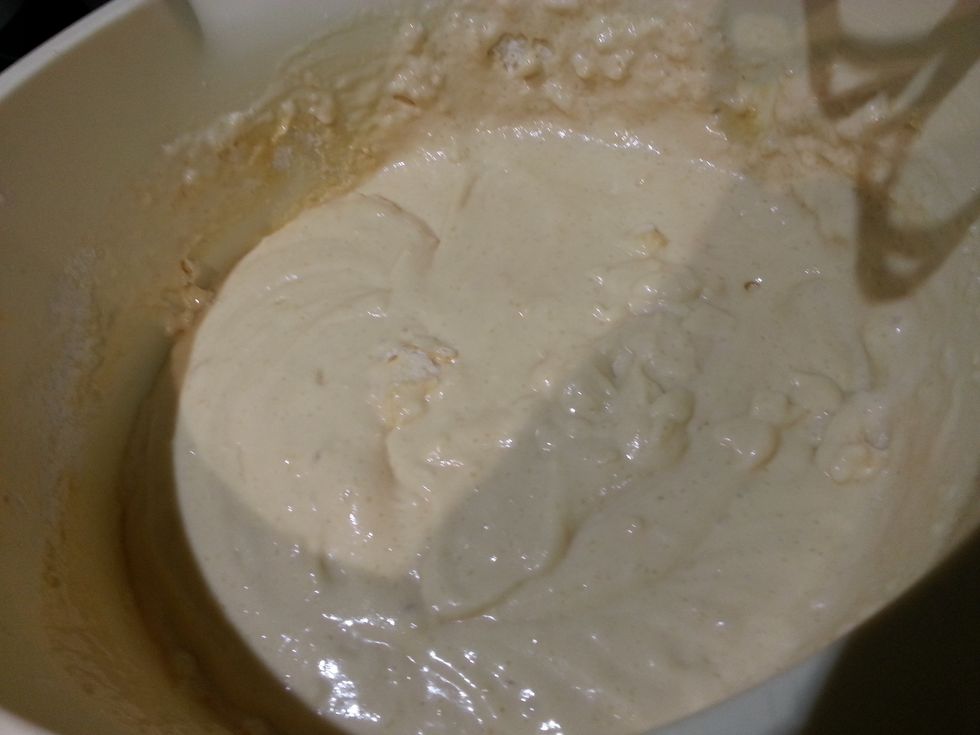 Using a large metal spoon, fold flour and milk alternately into butter mixture until just combined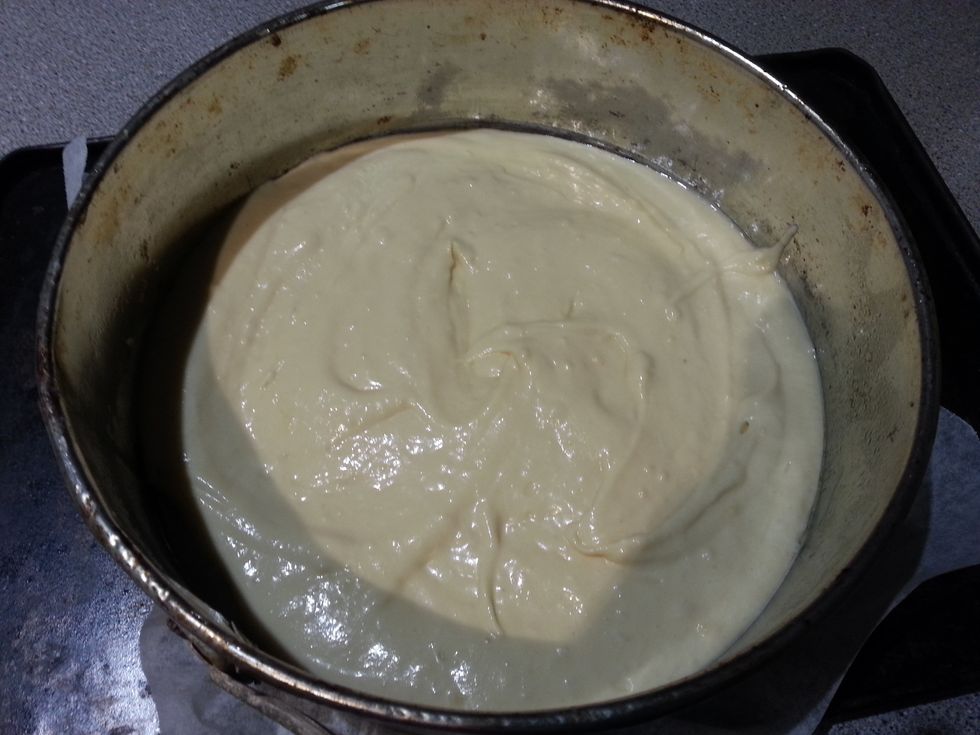 Spread half the batter into pan lined with baking paper. Grease the sides and base.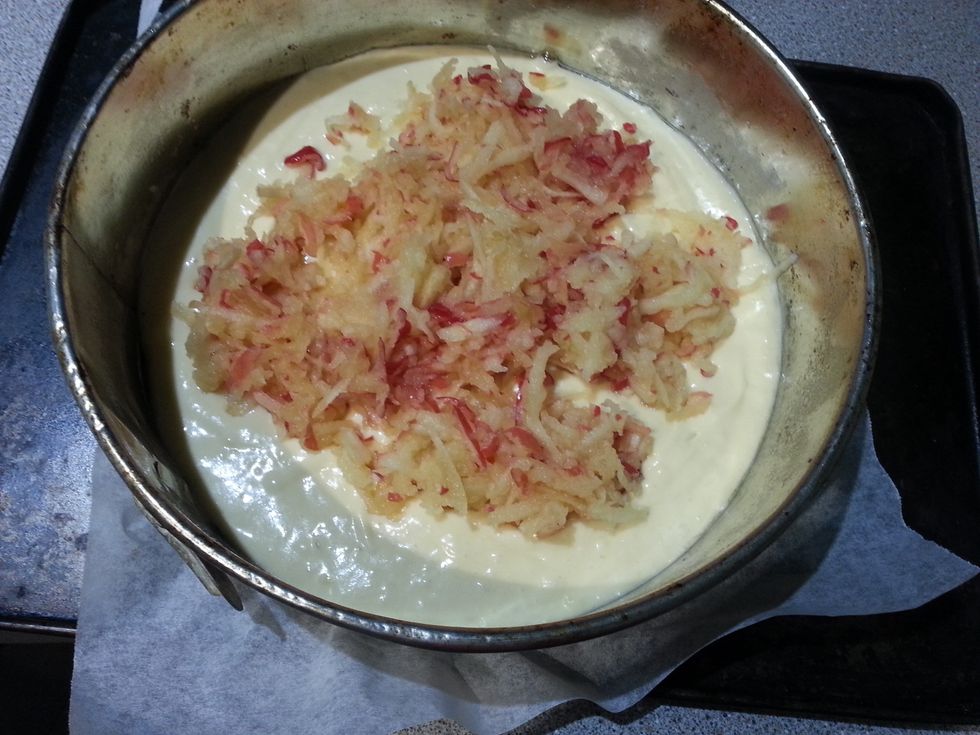 Grate 2 apples with skin on. Gently squeeze excess juice and place the grated apples in the center of the pan, making sure it doesn't touch the sides of the pan.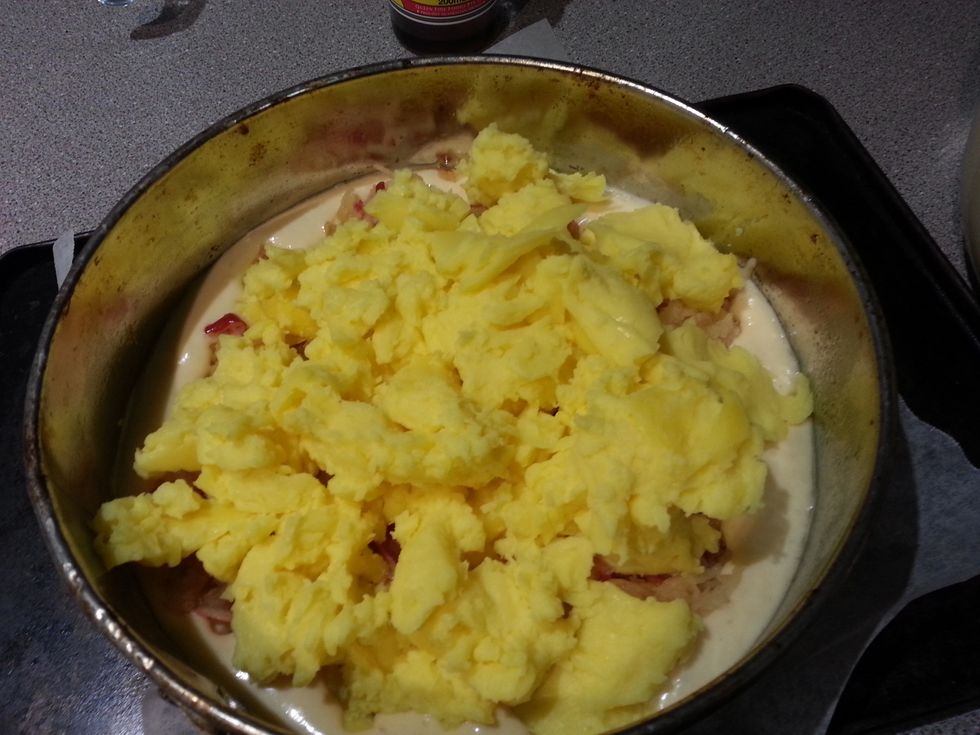 Dollop or place the cool custard on top of the apples.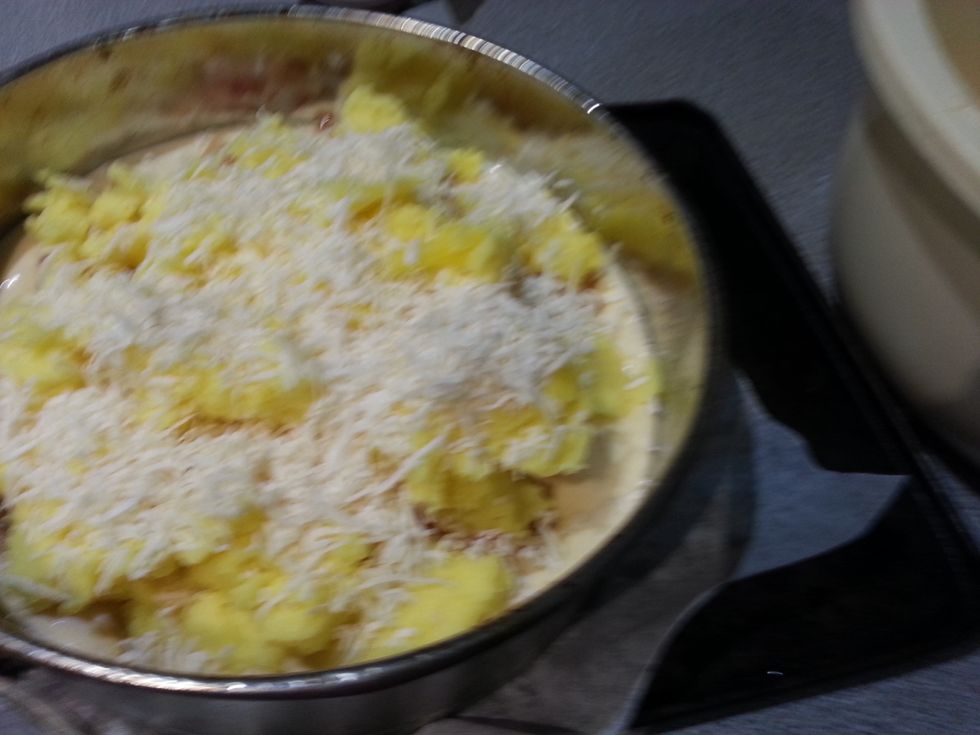 Sprinkle the desiccated coconut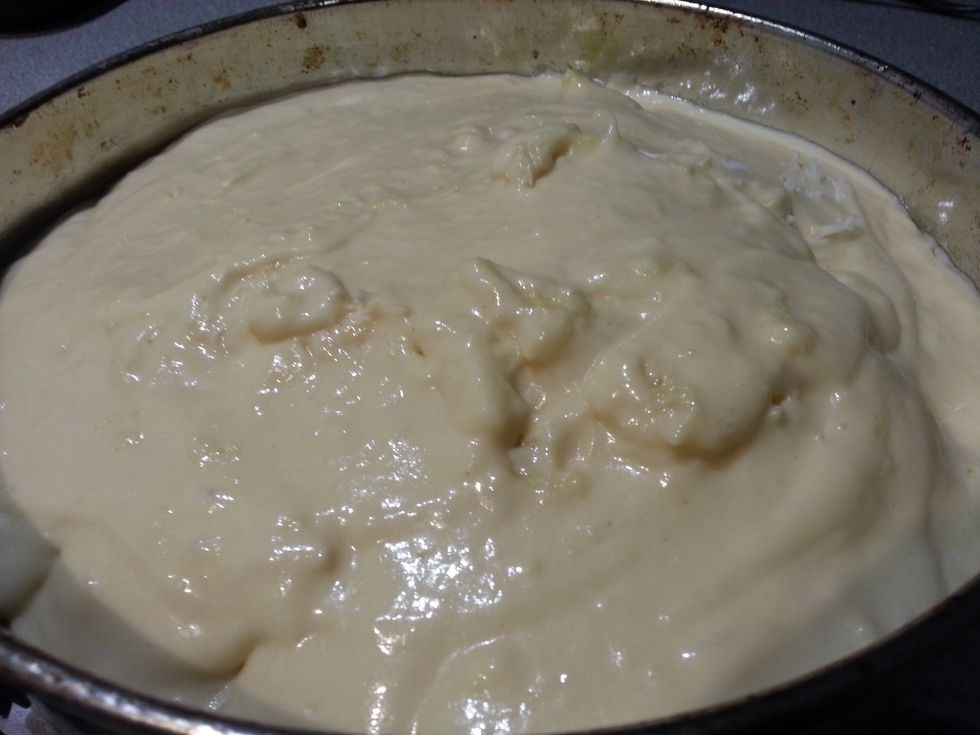 Spoon the remaining batter on top. Smooth the top with a spatula.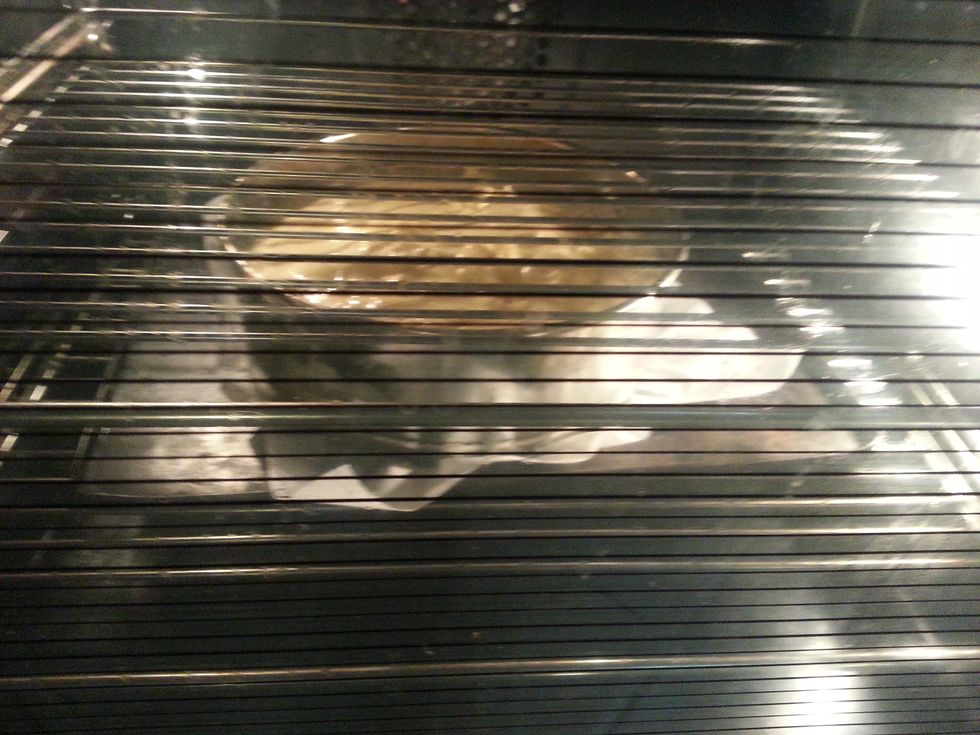 Bake for 1 hour 20 minutes to 1 hour 30 minutes or until a skewer inserted into centre comes out clean.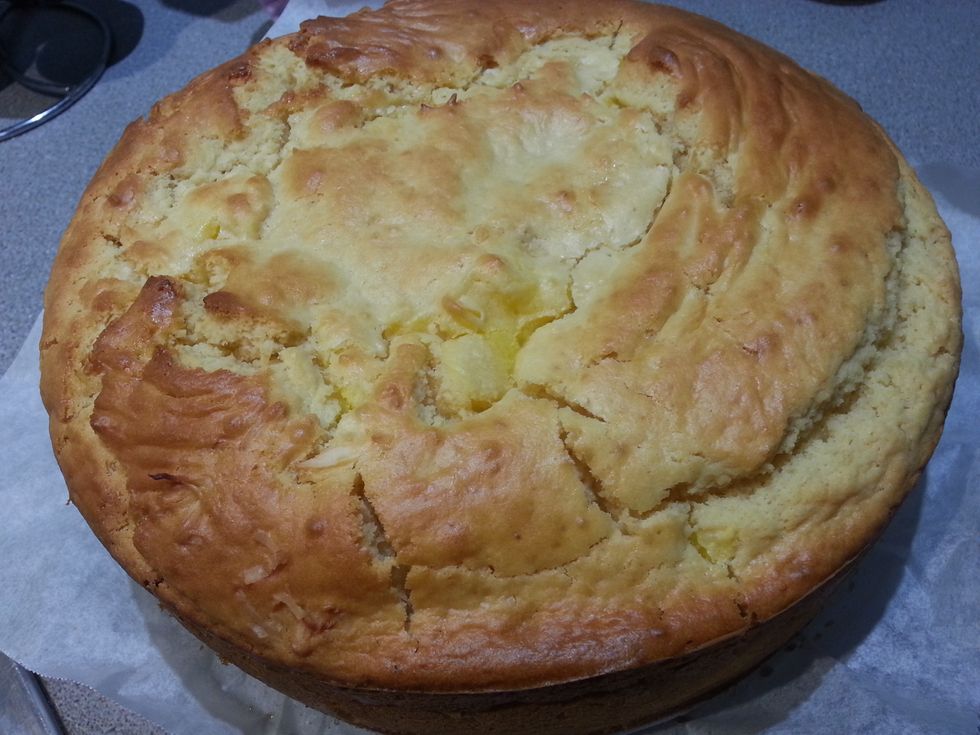 Cool completely in pan. Lift from pan and serve. One of the things that Iove about this cake is the crust. When you start slicing a piece you can hear the crunch of the batter.
My hubby gave me a thumbs up for this. Give this a go and I hope it makes your day too. (;-))
150.0g Butter (softened)
1/2c Caster Sugar
1.0tsp Vanilla Extract
2.0 Eggs, room temperature
1/2c SR Flour
1/2c Full Cream Milk
2.0 Medium sized Apples
300.0ml Full Cream Milk
1.0Tbsp Sugar
3.0Tbsp Custard Powder
1/3c Dessicated Unsweetened Coconut