This is a pretty simple doctor up a box cake mix. It was a late night baking experiment with some fresh berries I had. Measurements are up to you!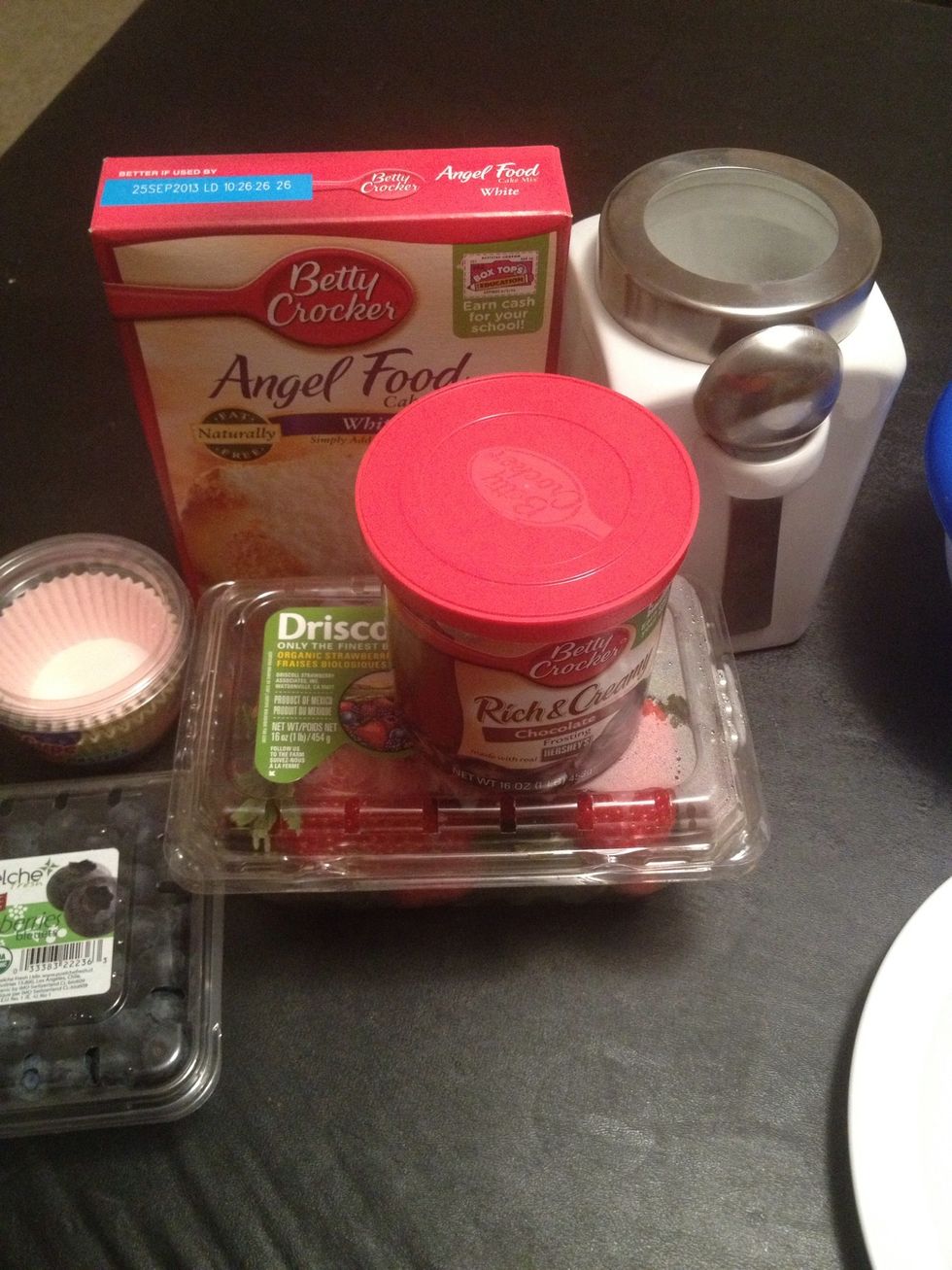 All your ingredients. I ended up not using the frosting. But it's up to you.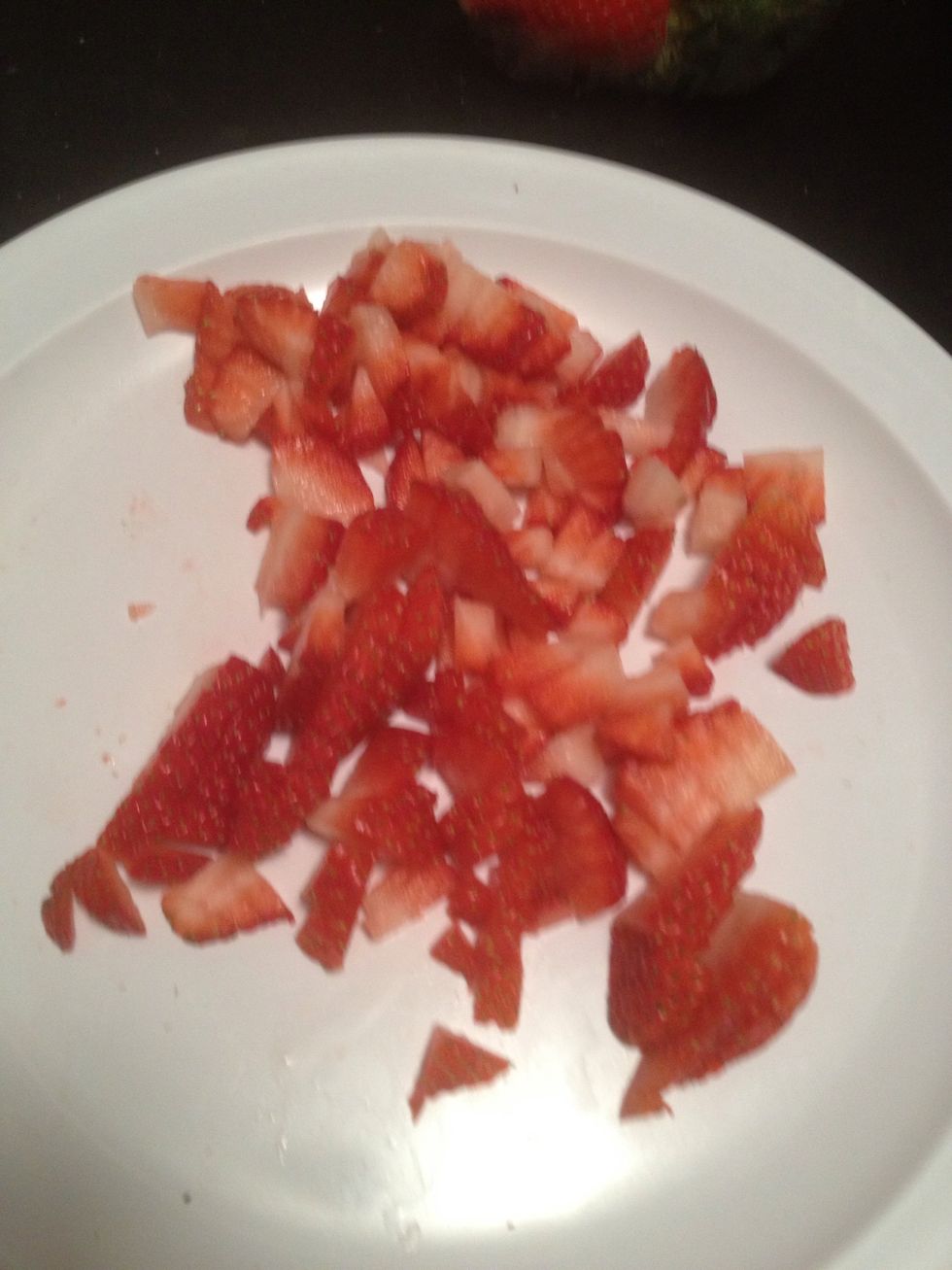 Chop up some strawberries into smaller than bite sized pieces.
Pour about a tablespoon of sugar over the berries. Leave this in the fridge for as long as possible. I lasted about an hour before I got impatient. Ideally you want to wait several to get a good syrup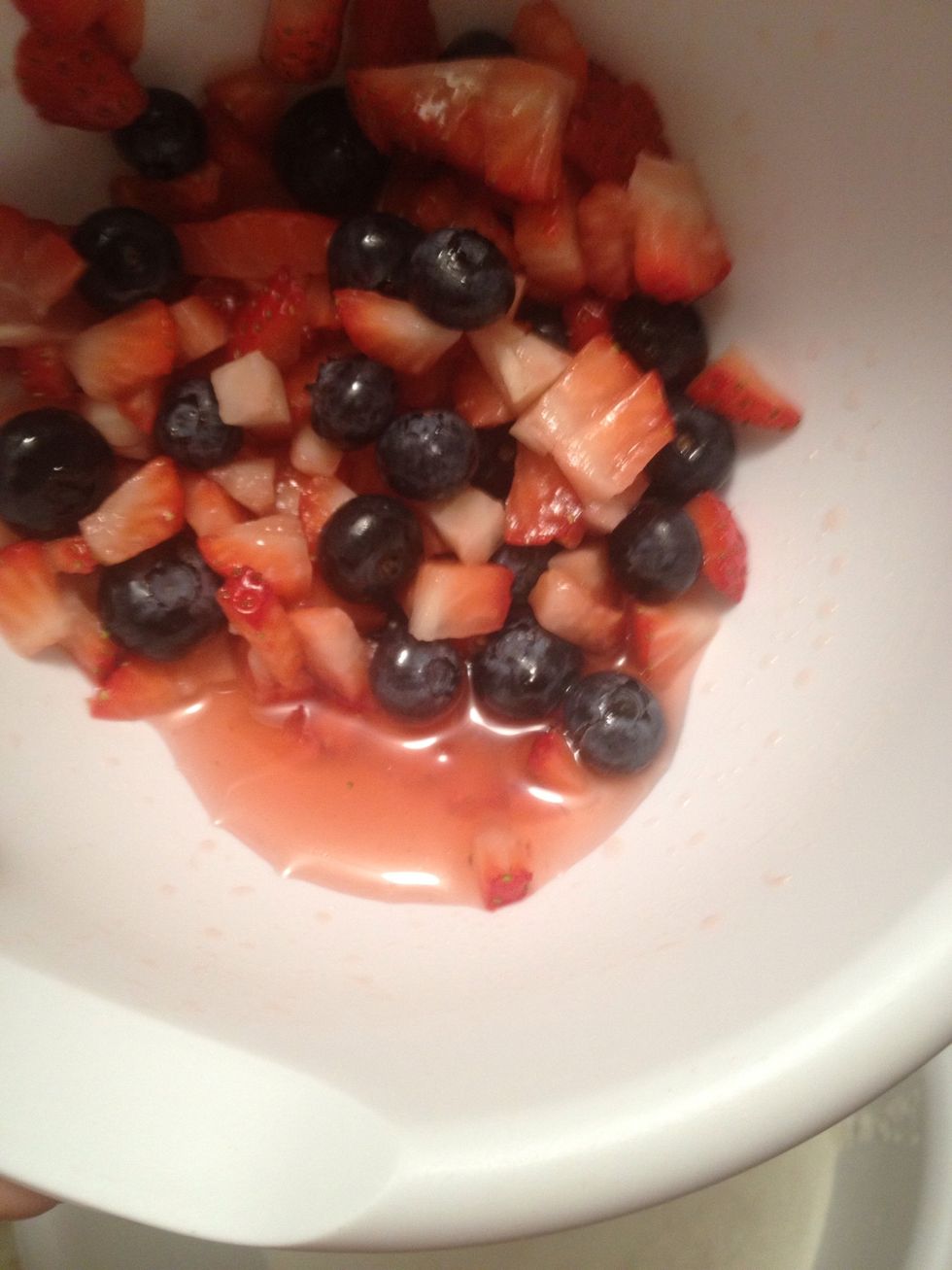 Microwave for about a minute to take the chill off but to also draw out some more sugary syrup goodness.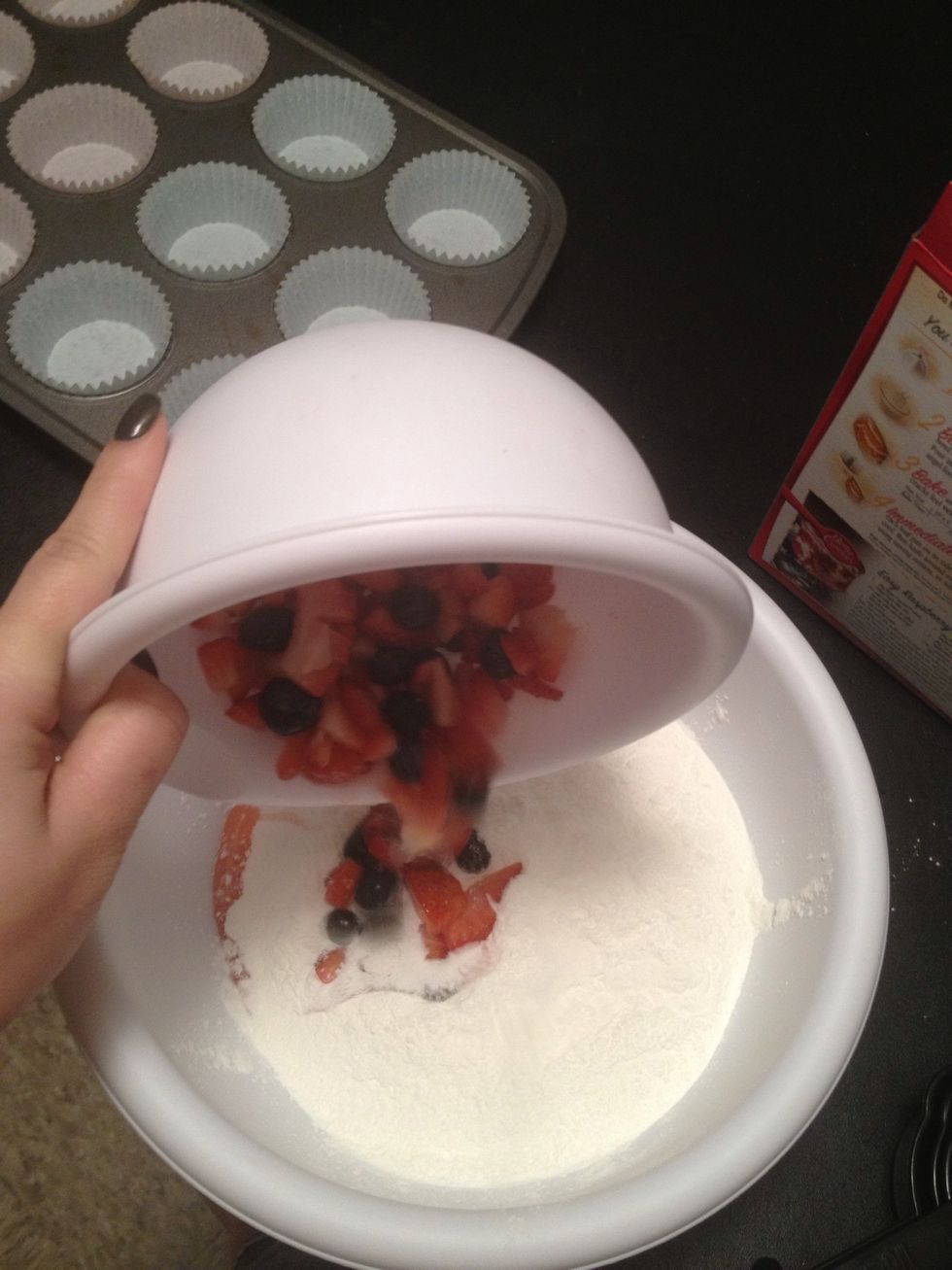 Pour berries into bowl. I definitely snacked on some before pouring it in.
Add 1 1/4 cups of water or whatever your box mix tells you to add.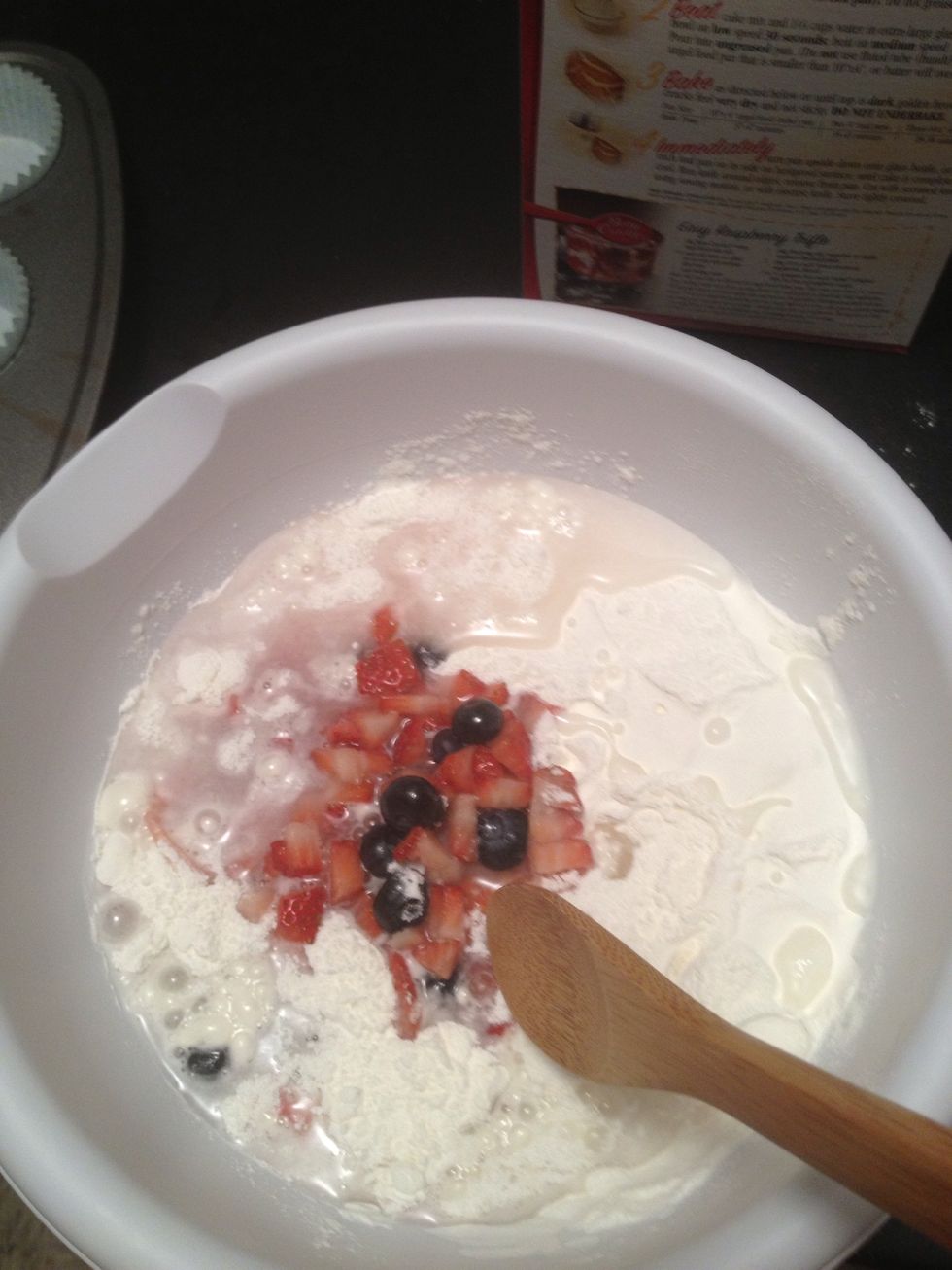 Add the berry syrupy mixture to the cake mix and stir until you get a batter like consistency. Then add to the cupcake tin. Into the oven we go!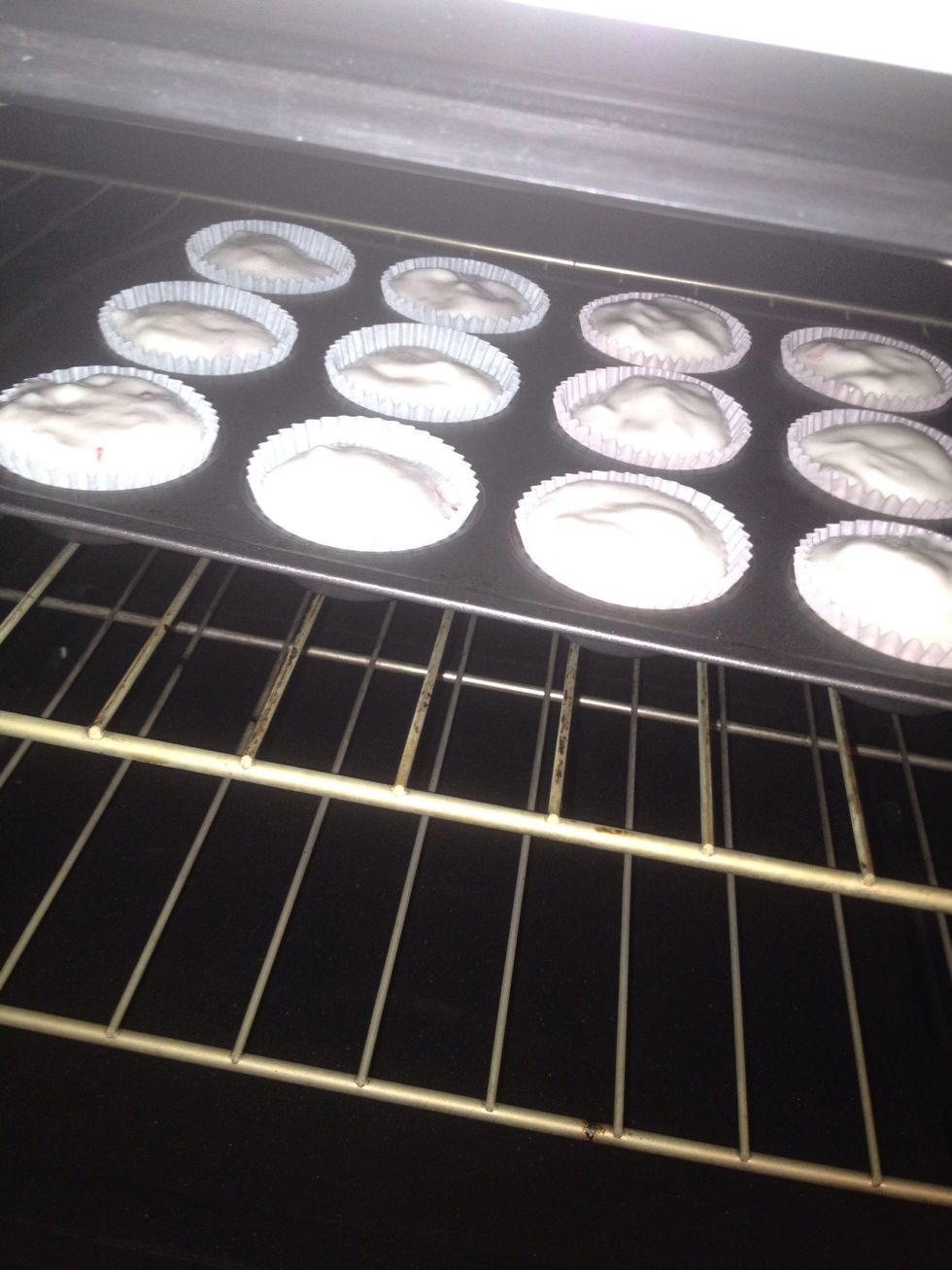 Slide into the oven at 345 F and bake for 24 minutes, checking every so often.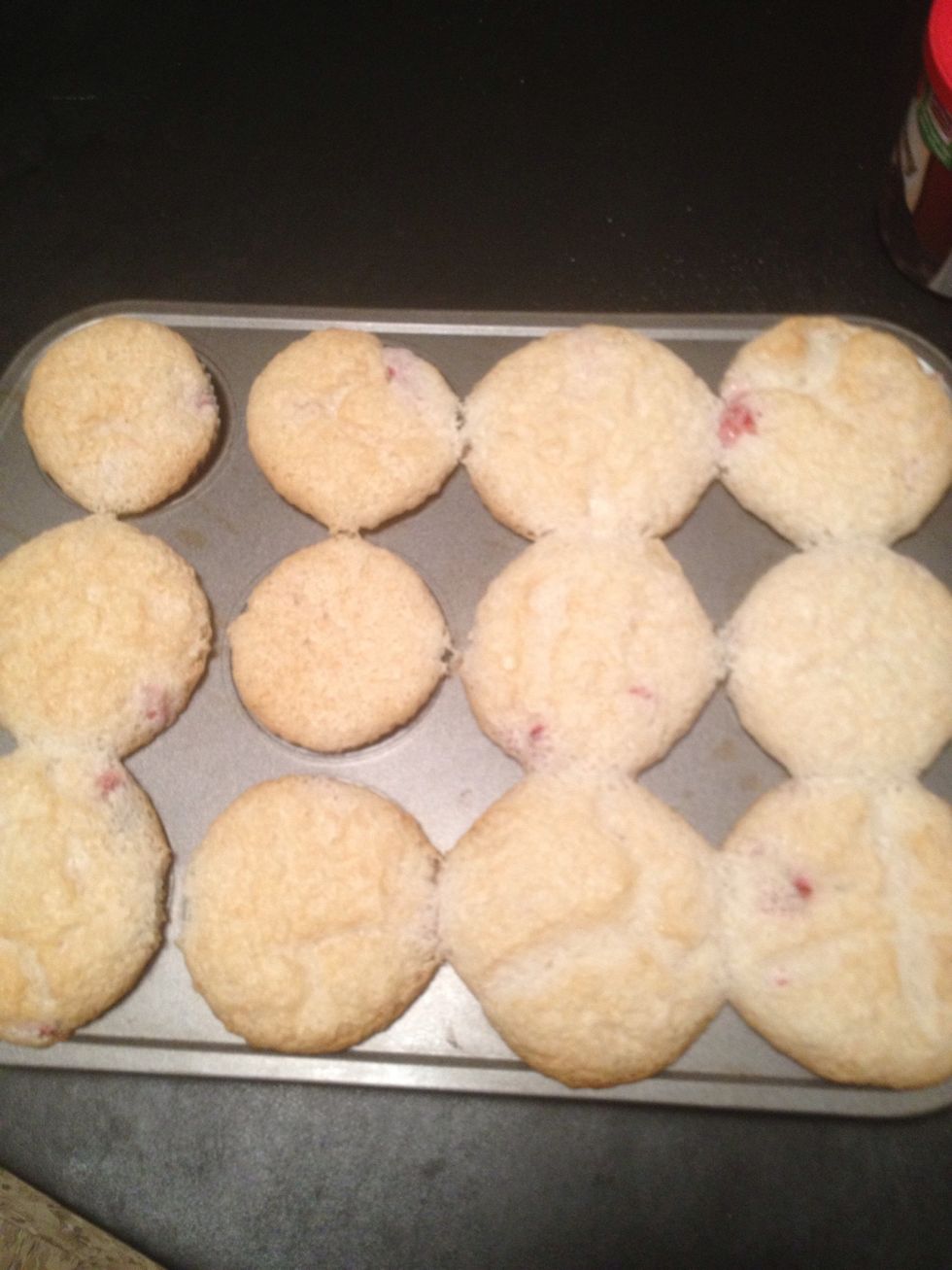 They rose up a lot more than I expected. Take them out to cool. I couldn't help to try them while still warm😊. These ended up not needing frosting.
I didn't really care for the crust that baked on the cupcakes so next time I think I would use a white or yellow cake mix. That way I could add frosting too.
1.0 Box of angel food cake mix
4.0 Large strawberries
1.0bnch Blueberries