How to bake anatomically correct gingerbread men & women
These PG-13 Cookies resulted in many chuckles from my co-workers! The recipe is easy to work with and tasty! Cookies can be made into ornaments as well as eaten. Have fun with these!
640
NOTE: I checked with SnapGuide before creating & submitting this guide. They judged them as amusing, fun, acceptable, gave their blessing, suggesting a disclaimer for those of you not wishing to view.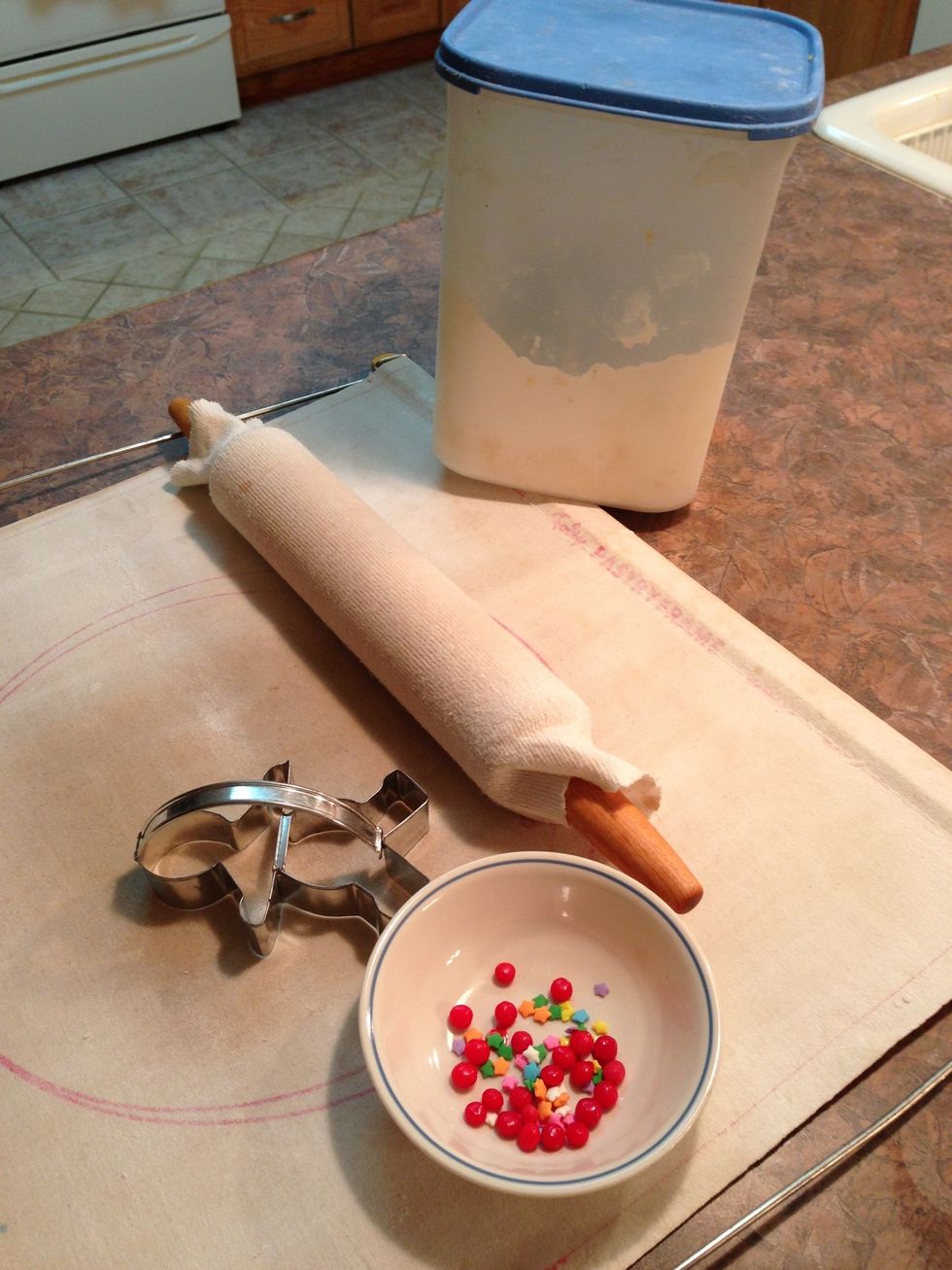 I have always used and prefer a Pastry Cloth & rolling pin cover (found in kitchen supply stores). These prevent dough from sticking. You can be creative with what candies you choose for faces.
Prepare dough. Cream shortening & sugar. Blend in remaining ingredients. Cover & chill 2-3 hours in refrigerator.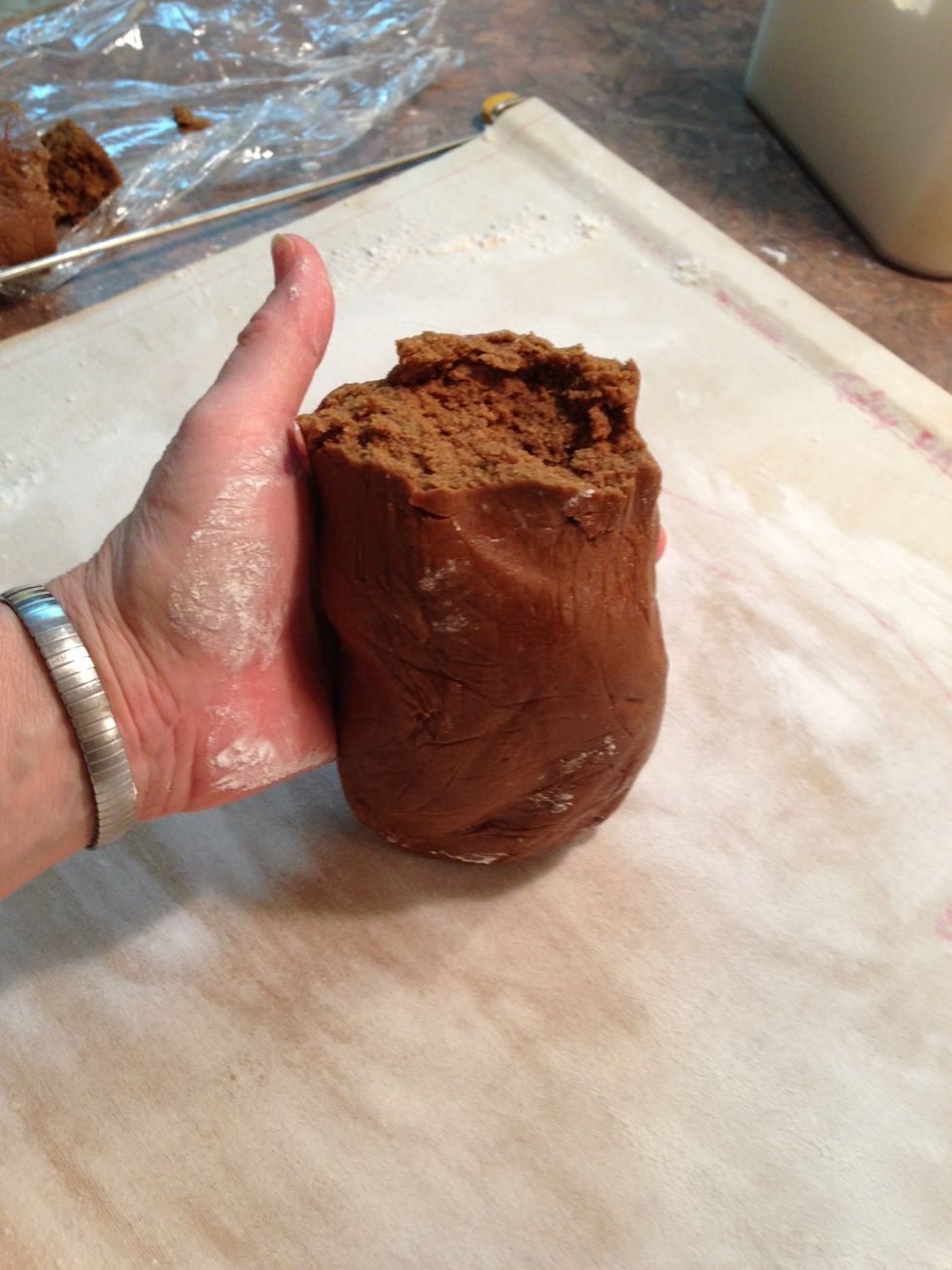 Heat oven to 375°. Dough is easy to work with if chilled.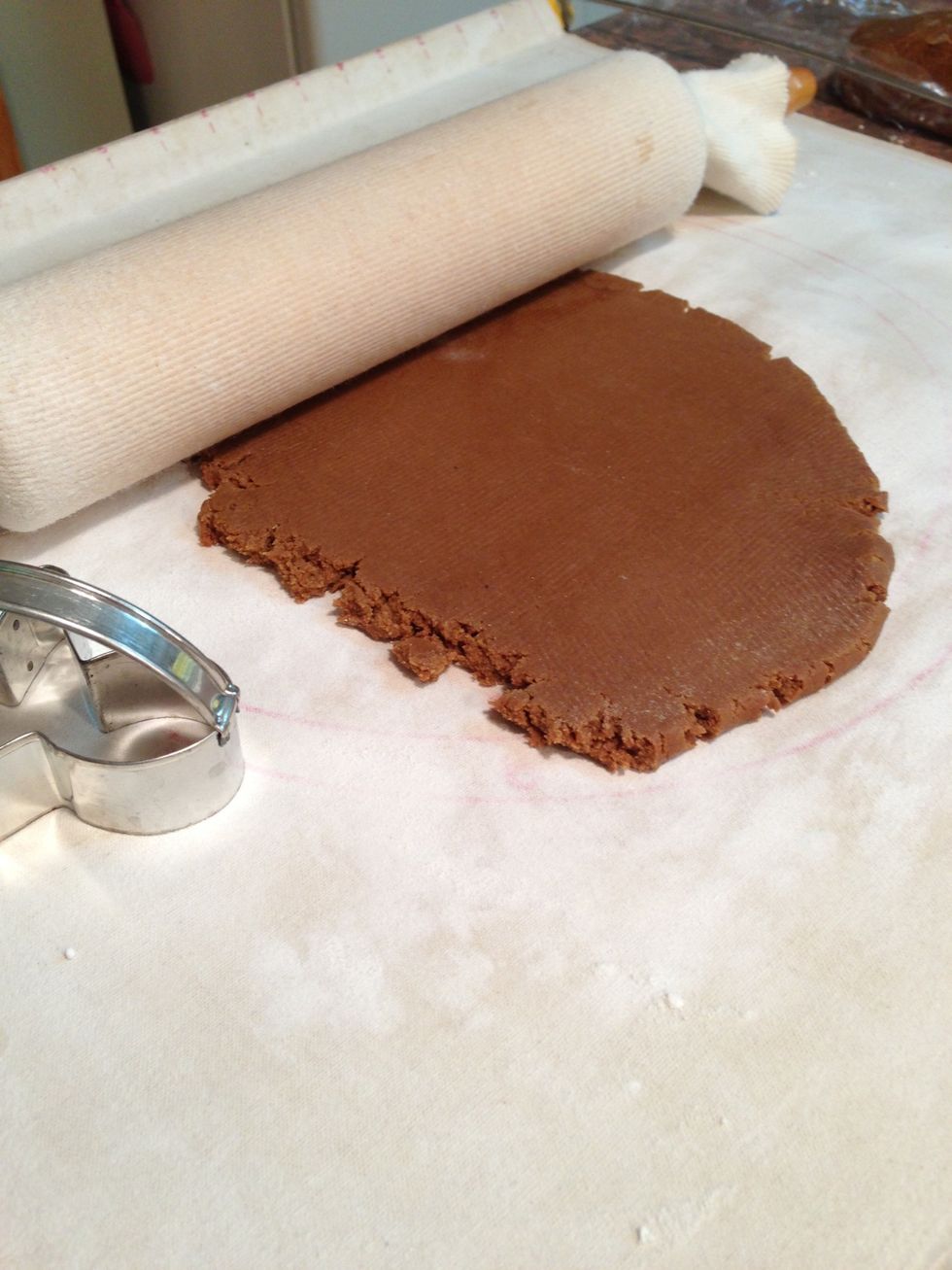 Roll dough to 1/4" thick on lightly floured cloth-covered board.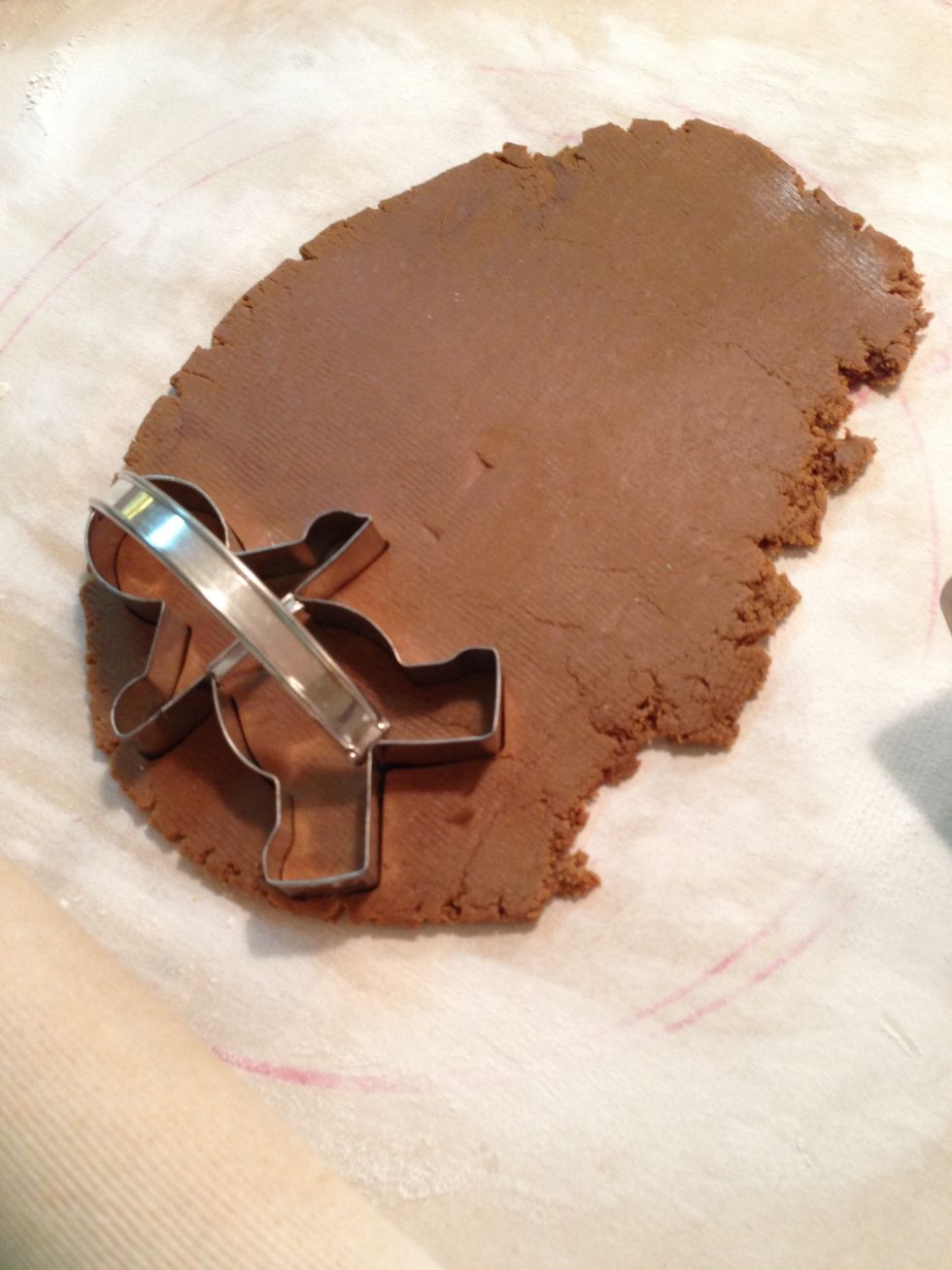 Cut with cookie cutter.
Place on increased cookie sheet. .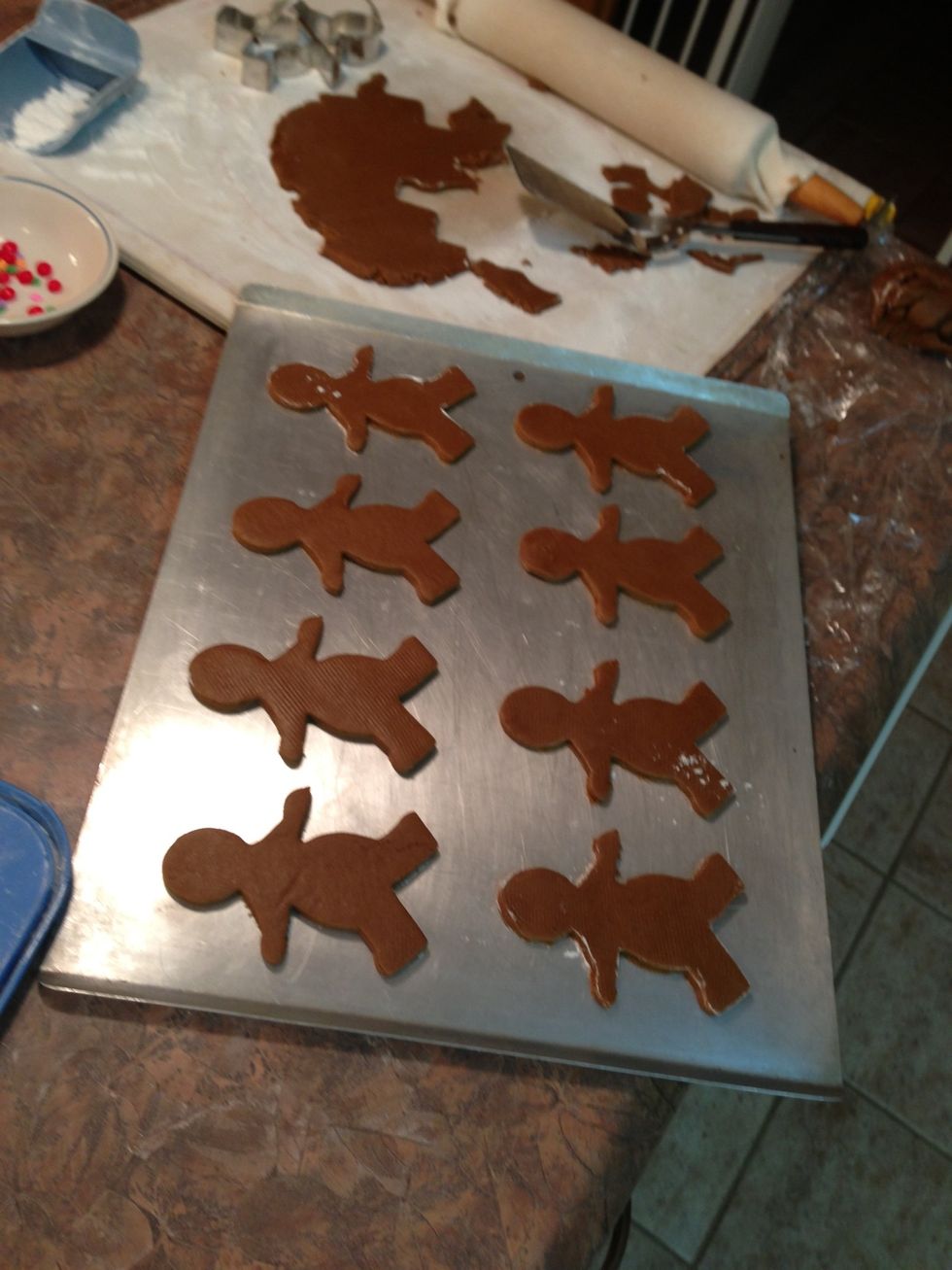 Re-roll scraps for more cookies
Form cookie boobs for Cookie Women by rolling & flattening balls and placing pairs on cookie chests. Add-ons adhere no problem.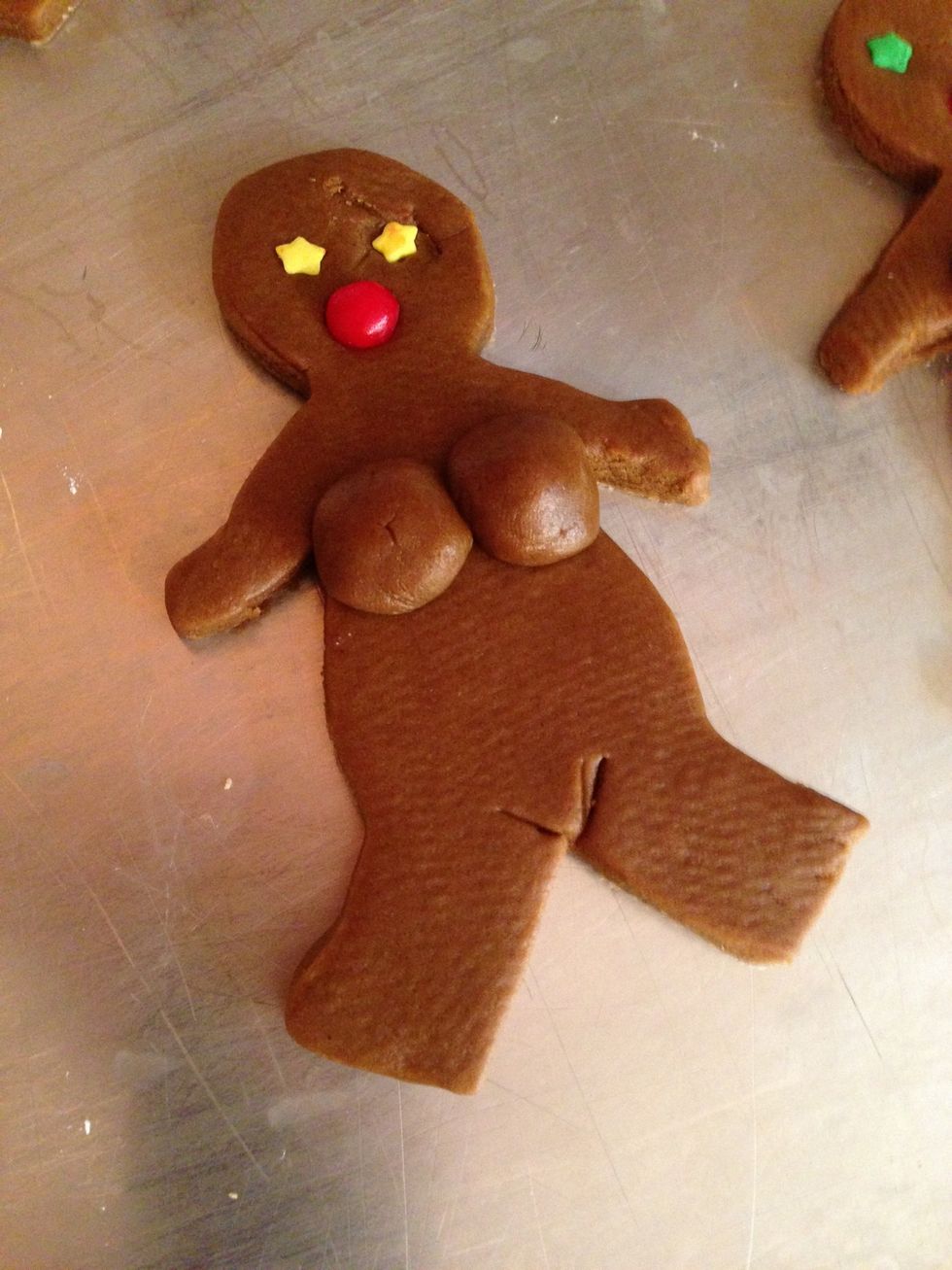 Be creative... And don't forget faces!!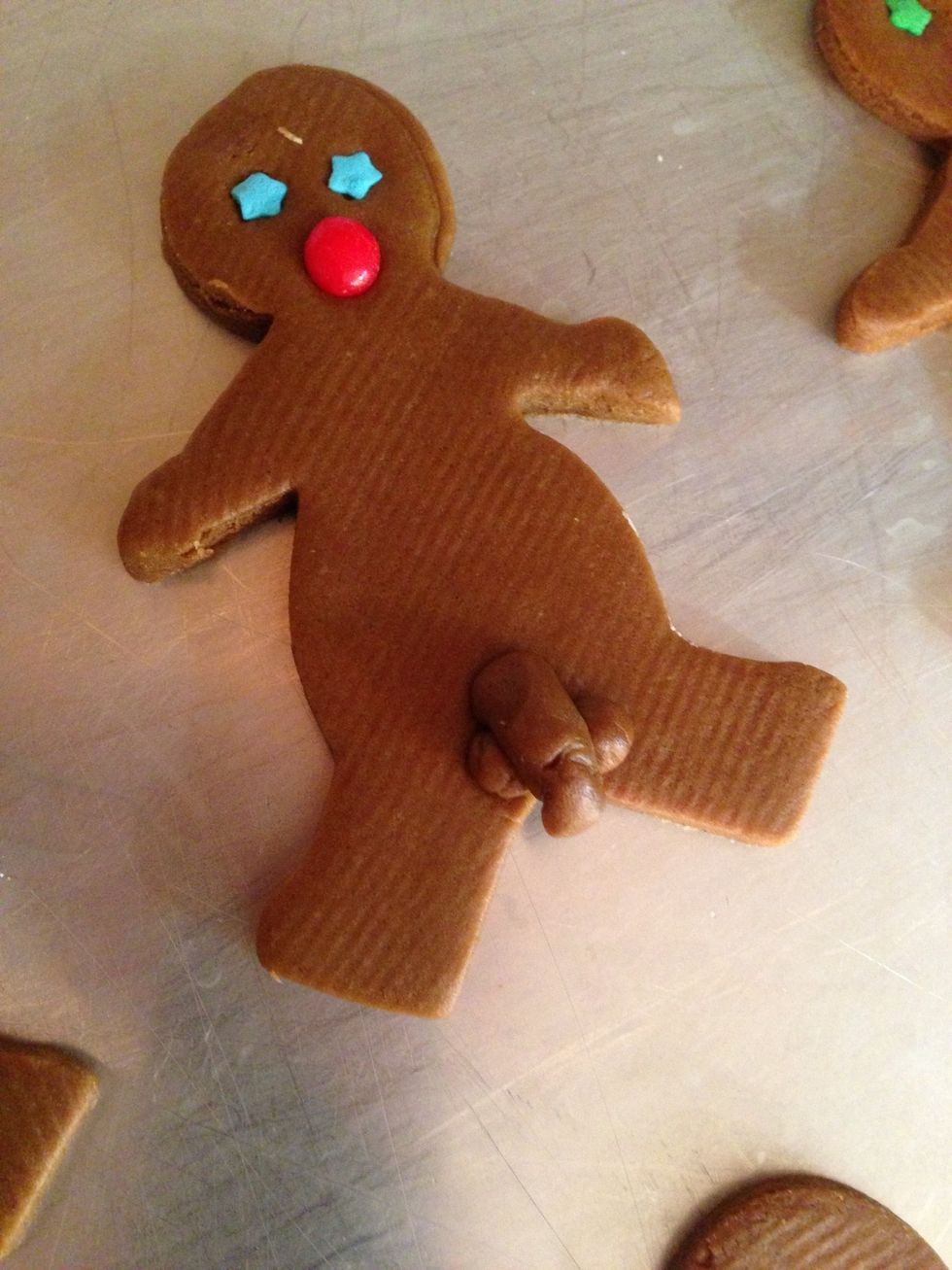 Form "packages" for Cookie Men by rolling 2 tiny balls (pardon the pun) and a cylinder and put parts in place.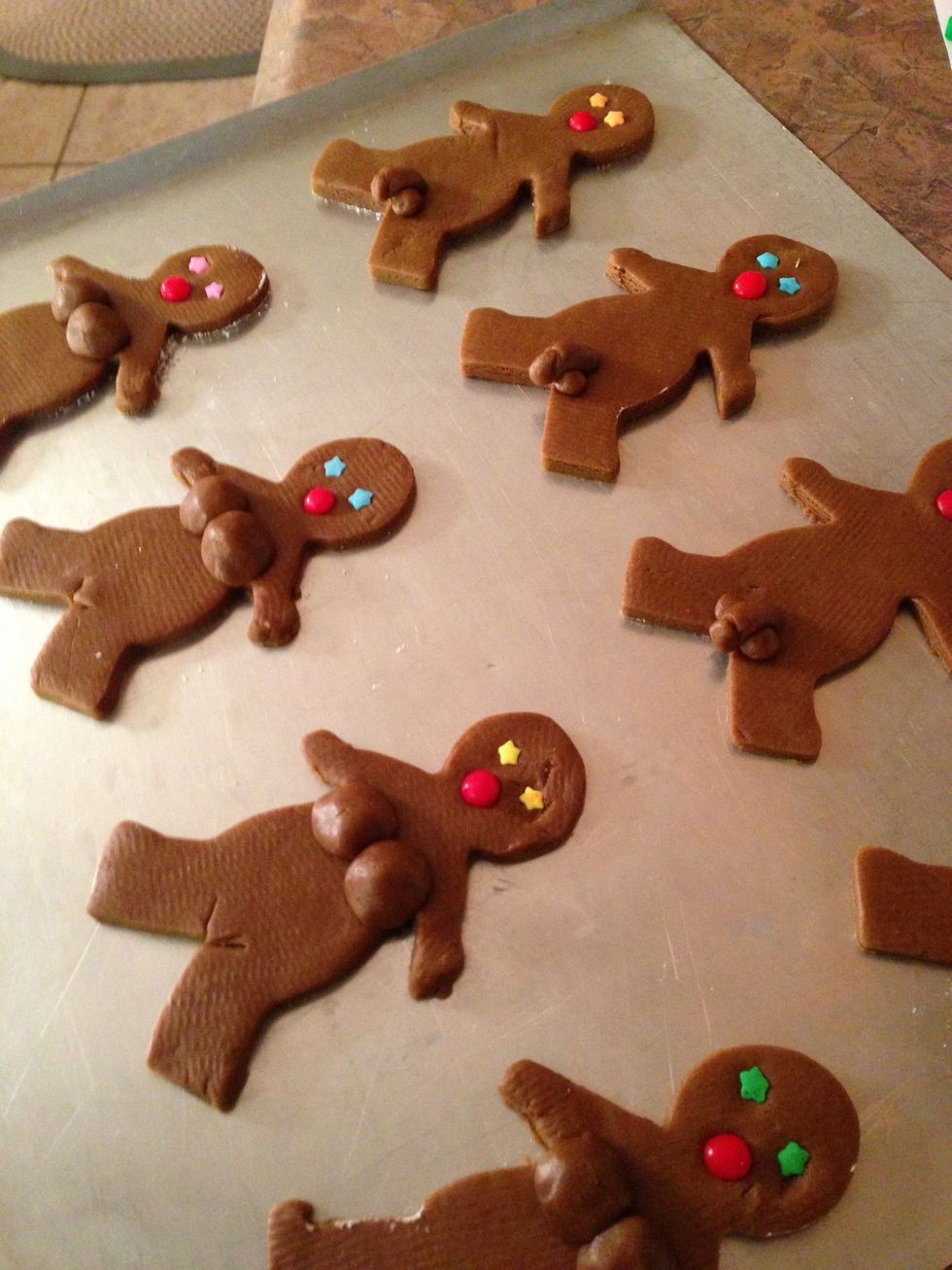 BAKE 10-12 minutes at 375°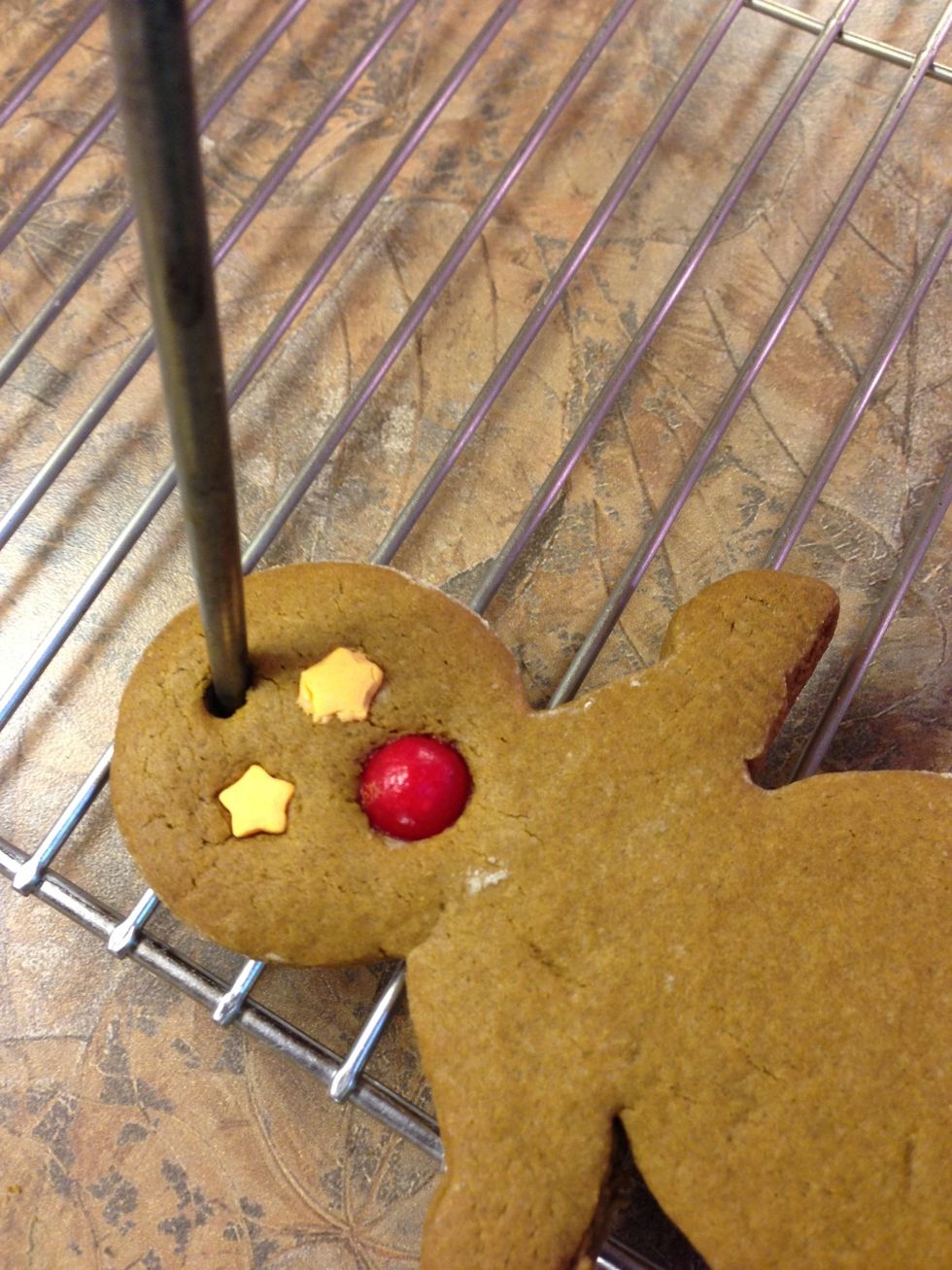 Immediately remove from cookie sheet to wire rack. If desired, punch hole in tops of heads for inserting hanging ribbon for ornaments. (This must be done immediately while cookies are hot and pliable)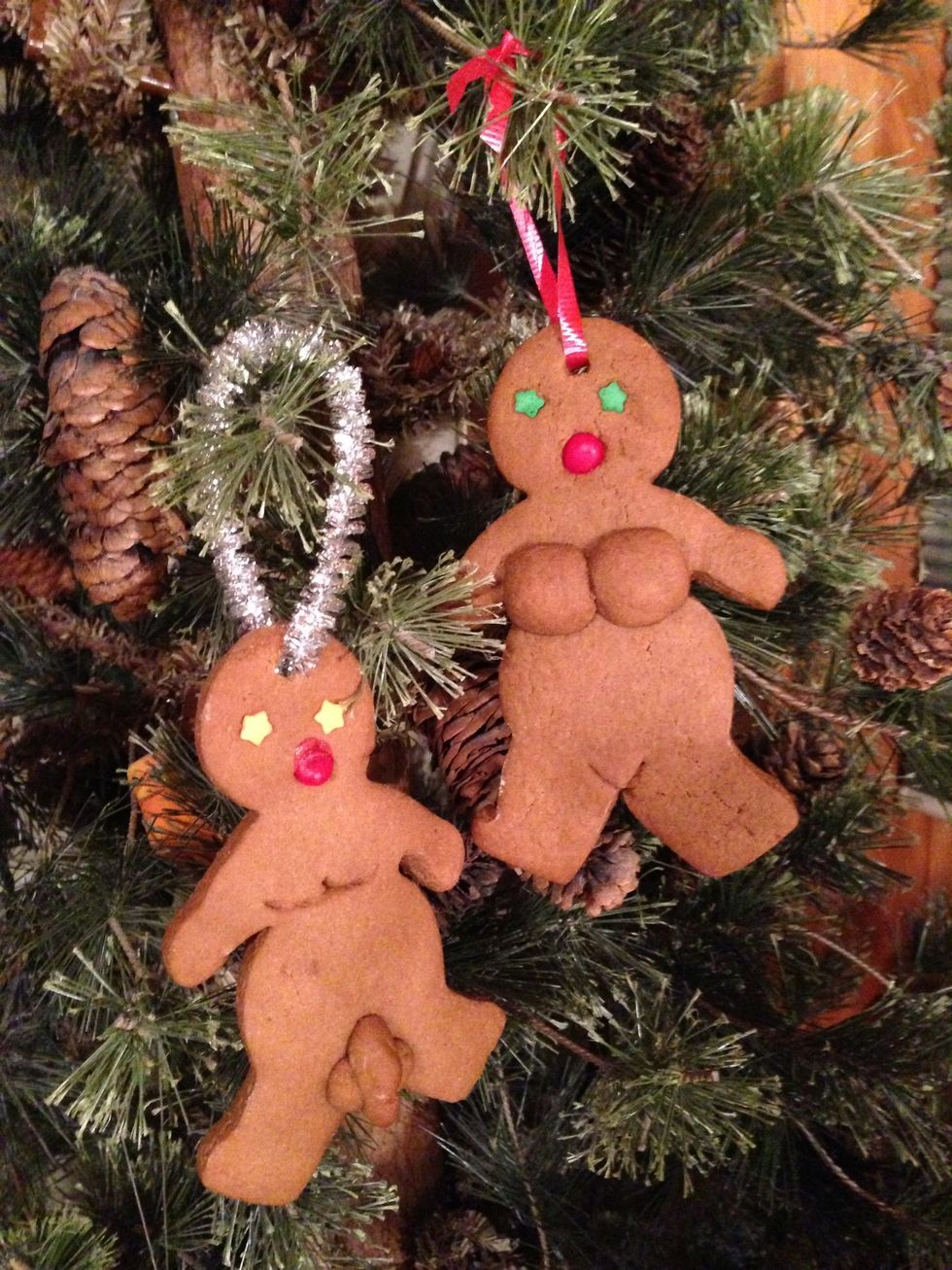 Gingerbread Men & Women can be hung as ornaments on the tree.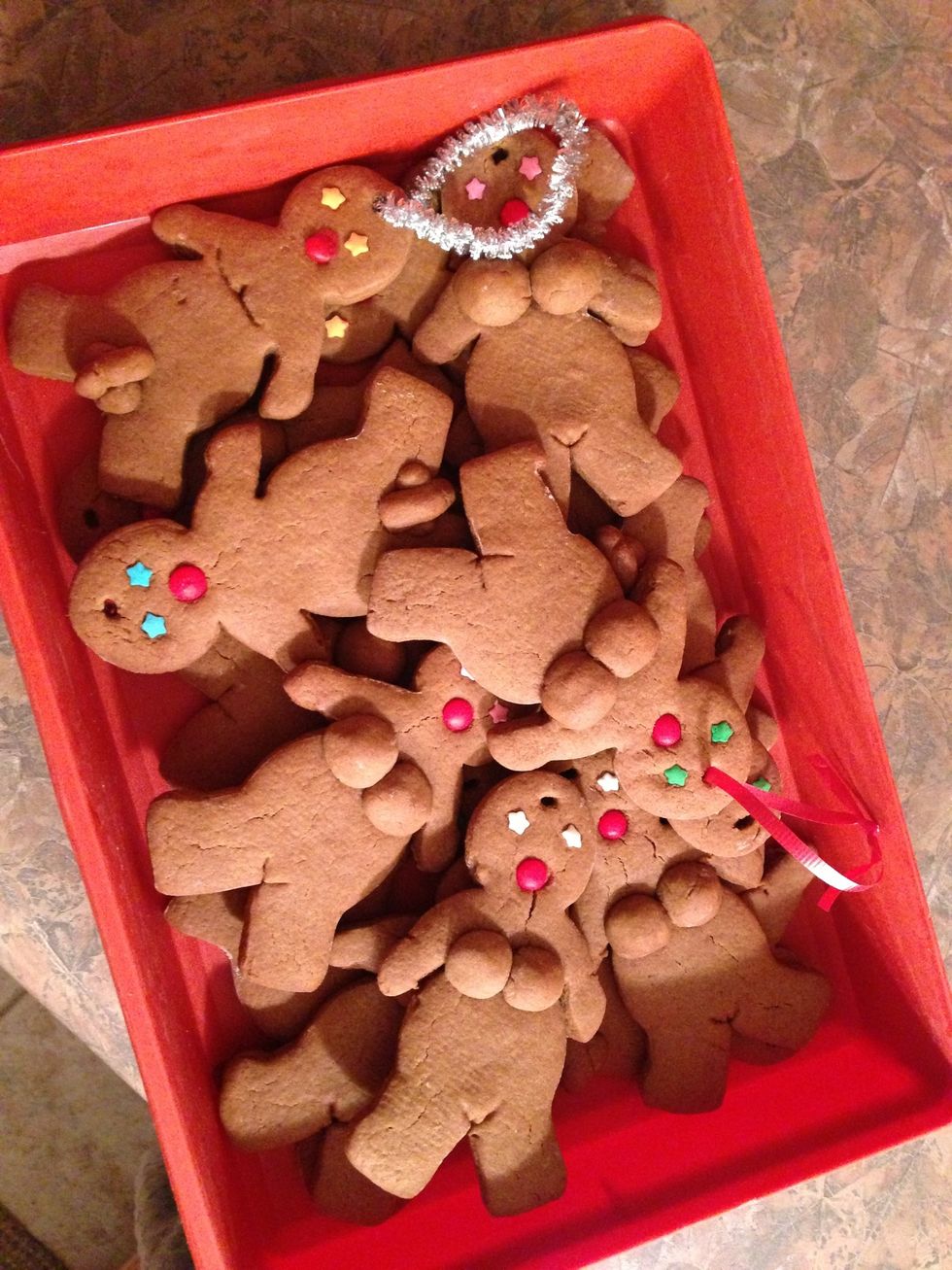 Store in airtight container (hopefully they behave themselves). Cookies freeze well.
Makes approx 16 depending on thickness of dough.
1/2c Shortening
1/2c Sugar
1/2c Dark Molasses
1/4c Water
1/2c Flour
3/4tsp Salt
1/2tsp Baking soda
3/4tsp Ginger
1/4tsp Nutmeg
1/8tsp Allspice
Candies for faces
Rolling pin
Cookie cutter
Rollie Brandt
I've been an artist all my life and raised my children as a stay at home mom. Happily married 40 years. I love to share what I do...