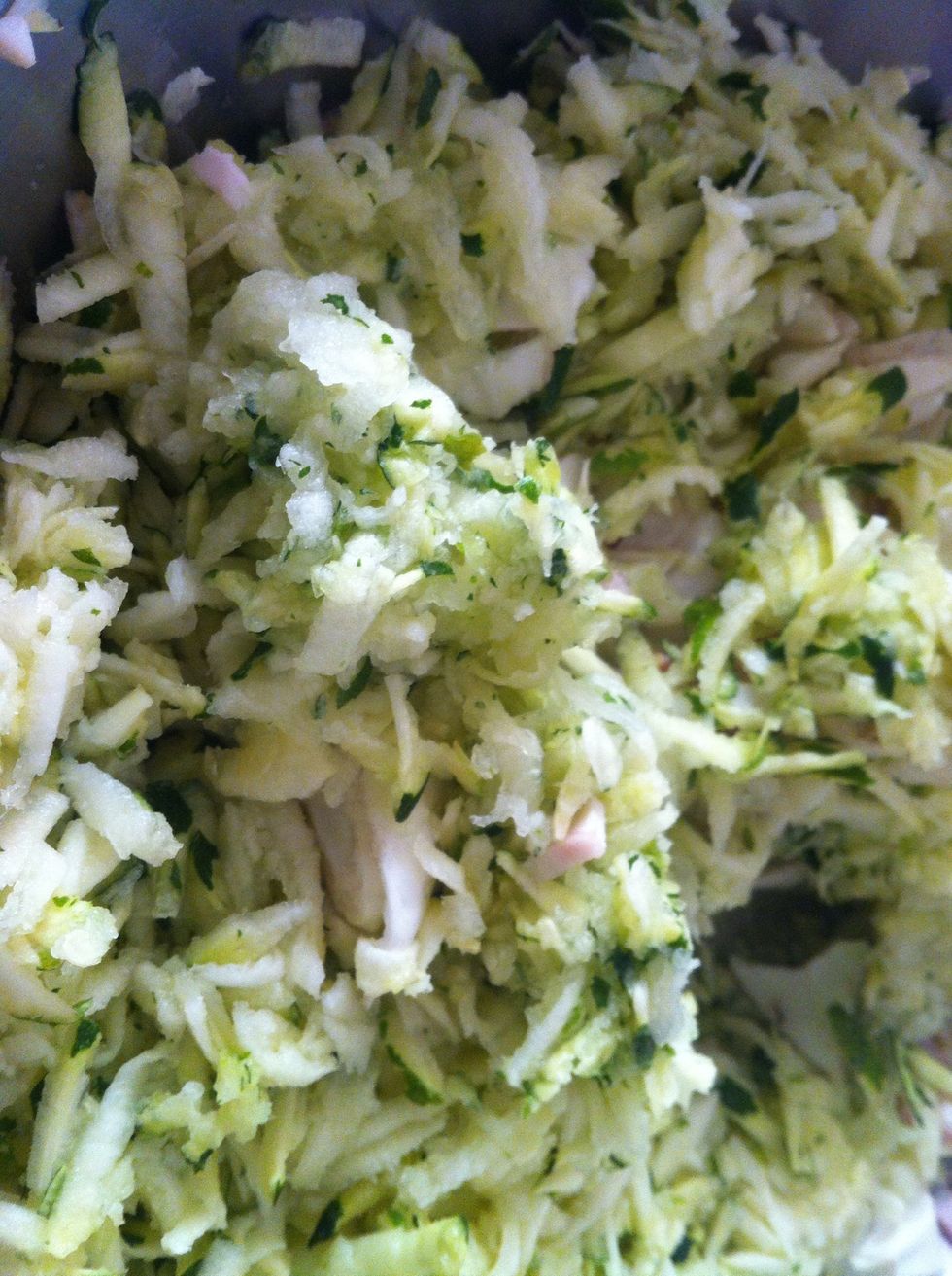 Grate the zucchinni. Add diced onion.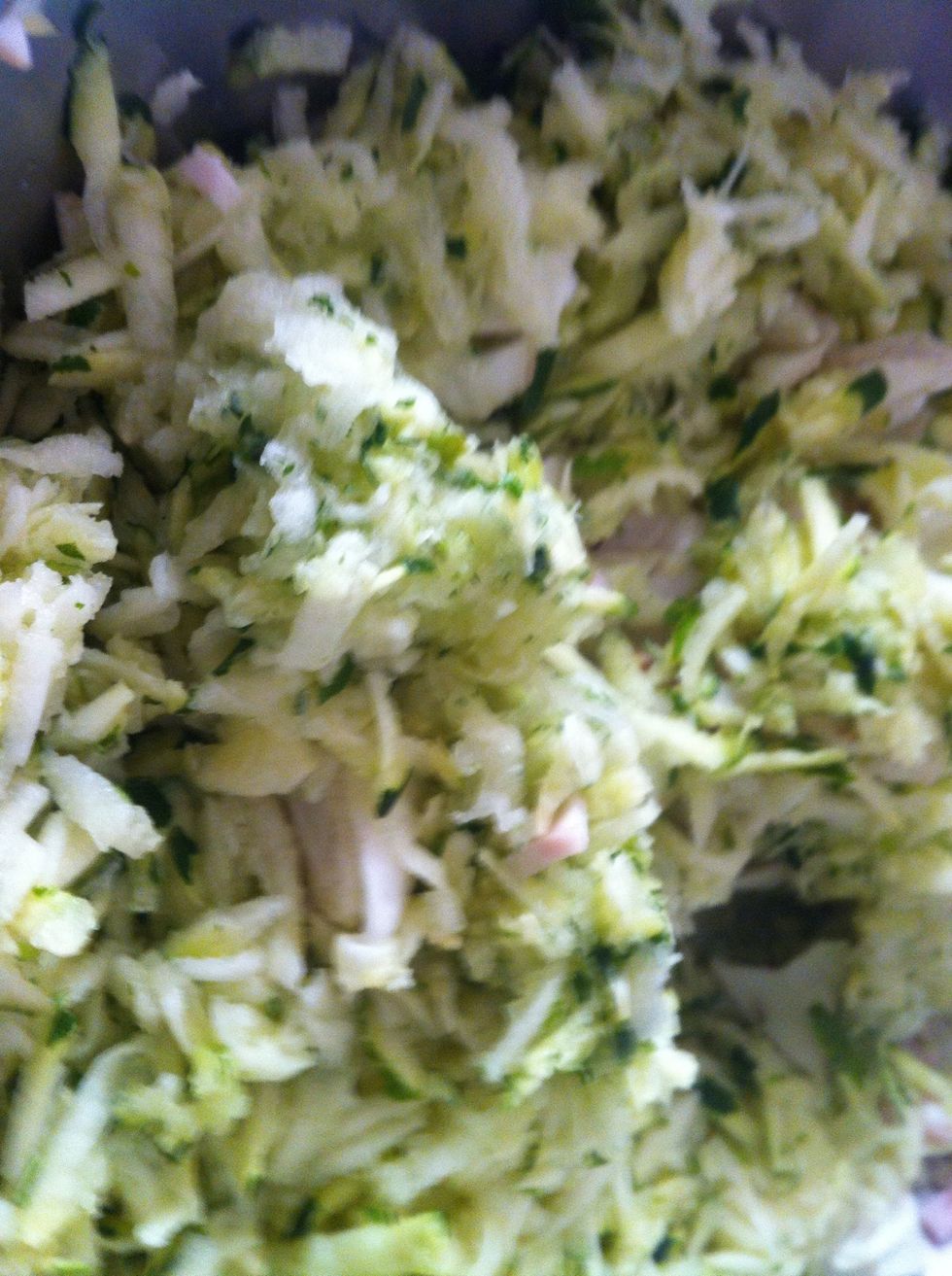 Add milk, & diced bacon rashes
Add eggs, milk, cream & self rising flour. Add salt and pepper to taste and mix well. If you like add 1/2 cup of grated parmesan. Mix well and make sure there are no lumps.
This is how mine looked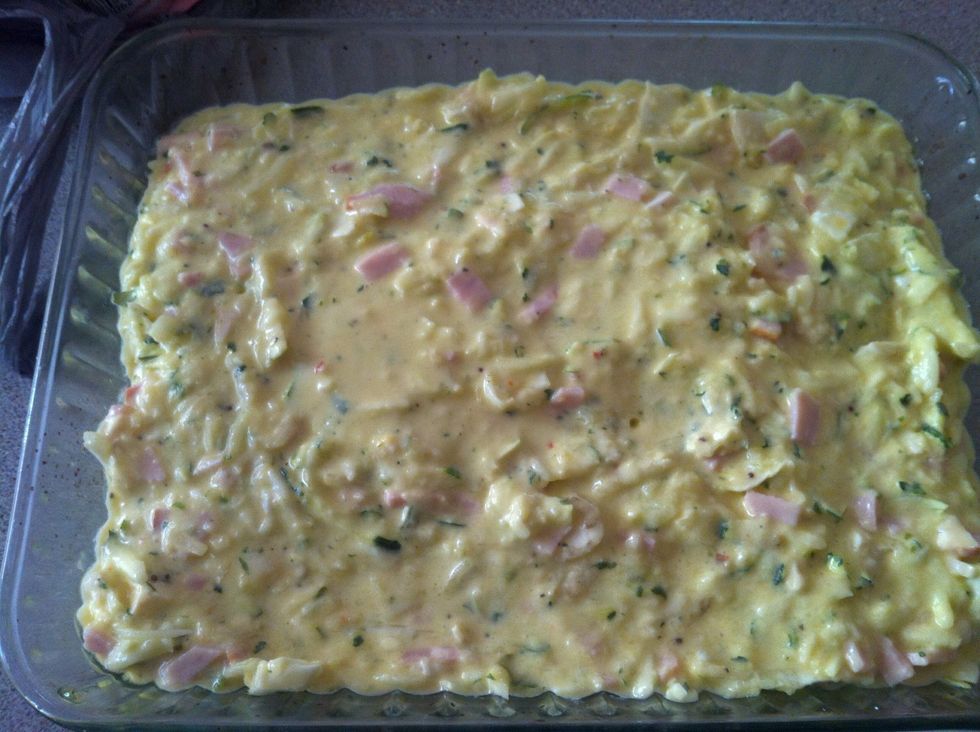 Grease a baking dish. Preheat oven to 180 deg C. Place the mixture in the baking dish. Bake for 30minutes till its golden on the top.
Enjoy it as it is warm/ cold or with a serve of salad.
375.0g Grated zucchini (including its juices)
1.0 Large onion diced
4.0 Rashers bacon diced
4.0 Eggs
1.0c Self-rising flour
1/4c Cream
1.0c Milk
Salt & Pepper to taste