My daughter loves to bake and cook 😉 - and I do too...
20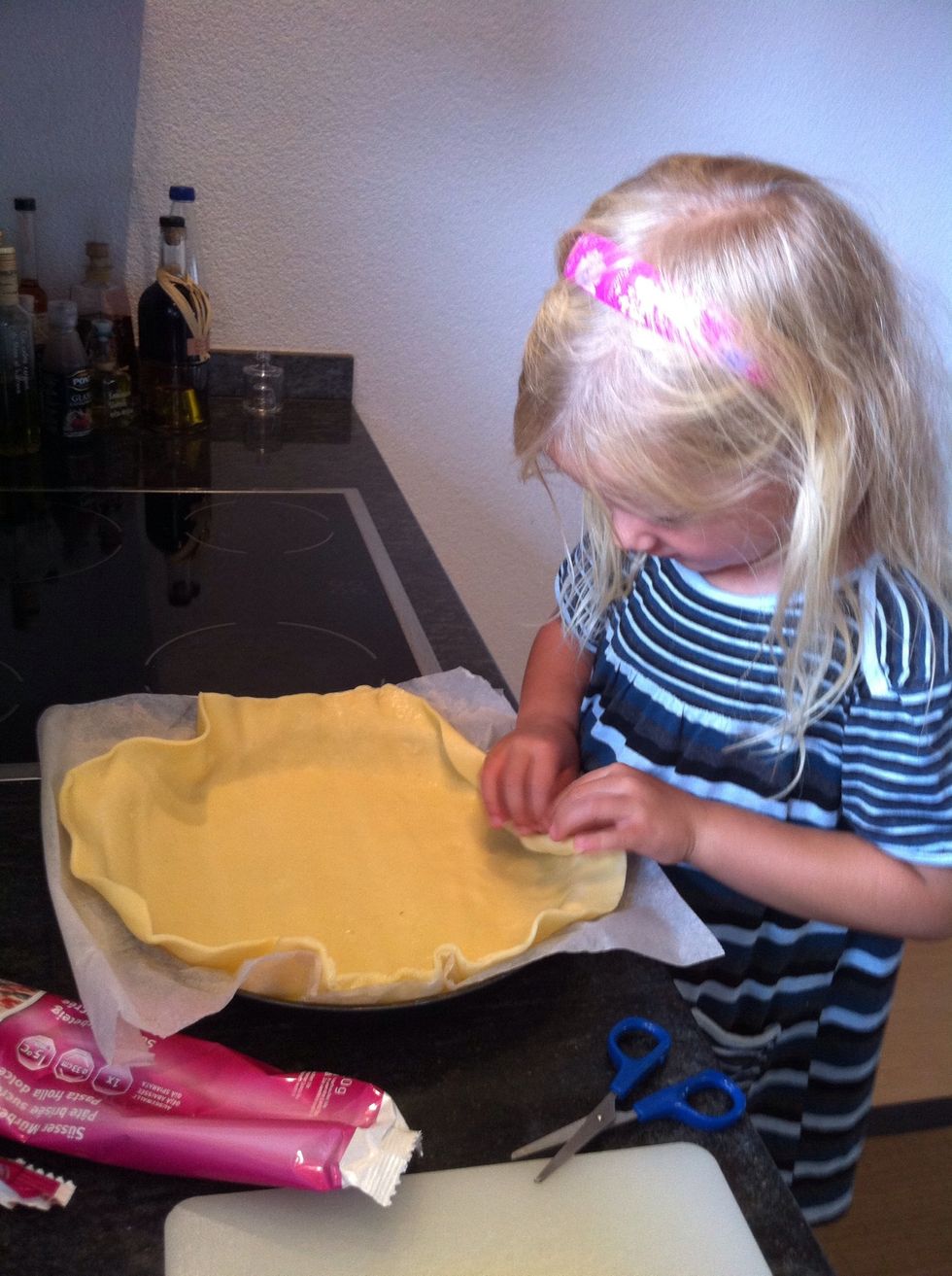 Place the dought in a round cake pan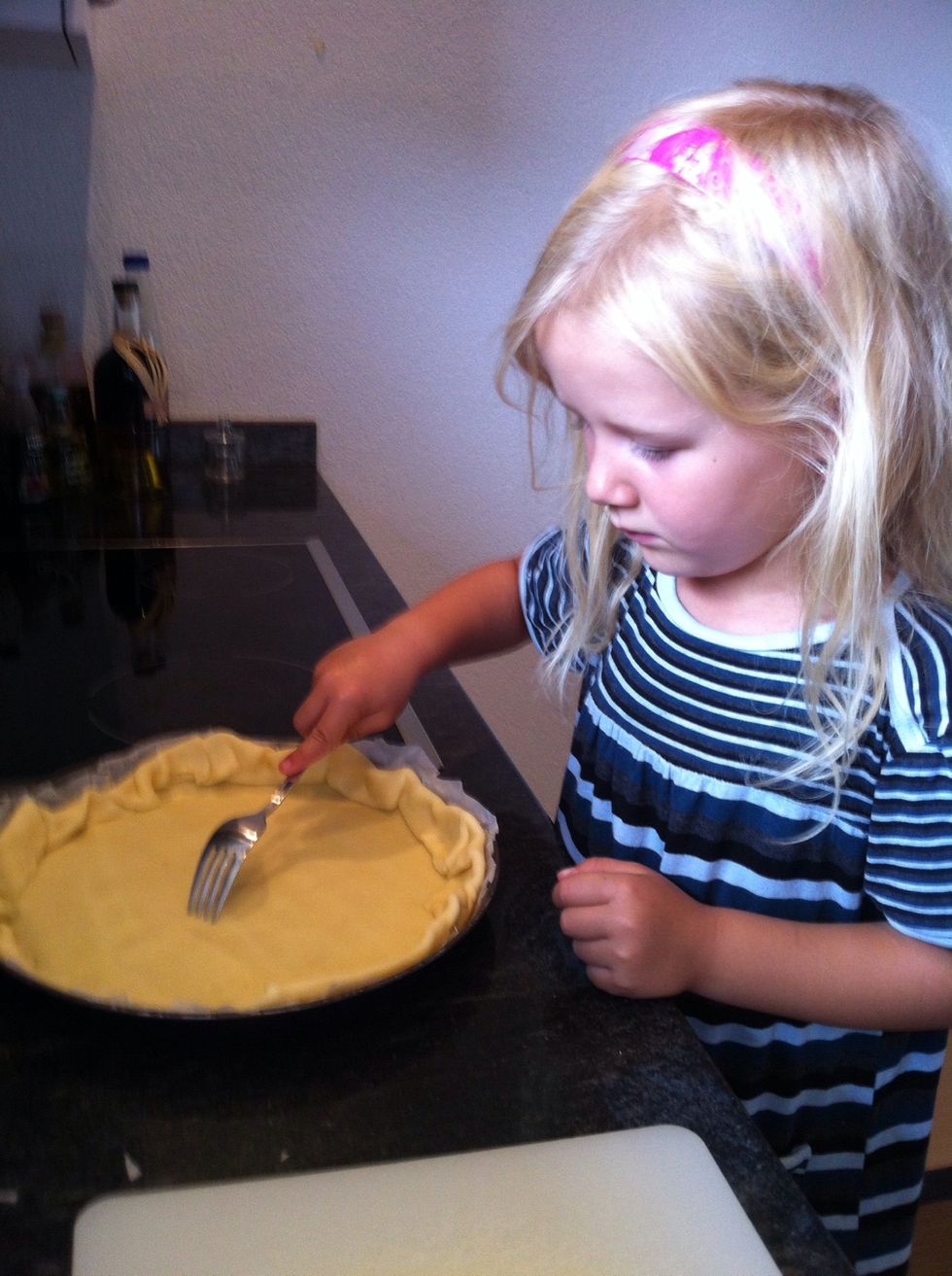 Make some "breathing holes" (as Elin would say...)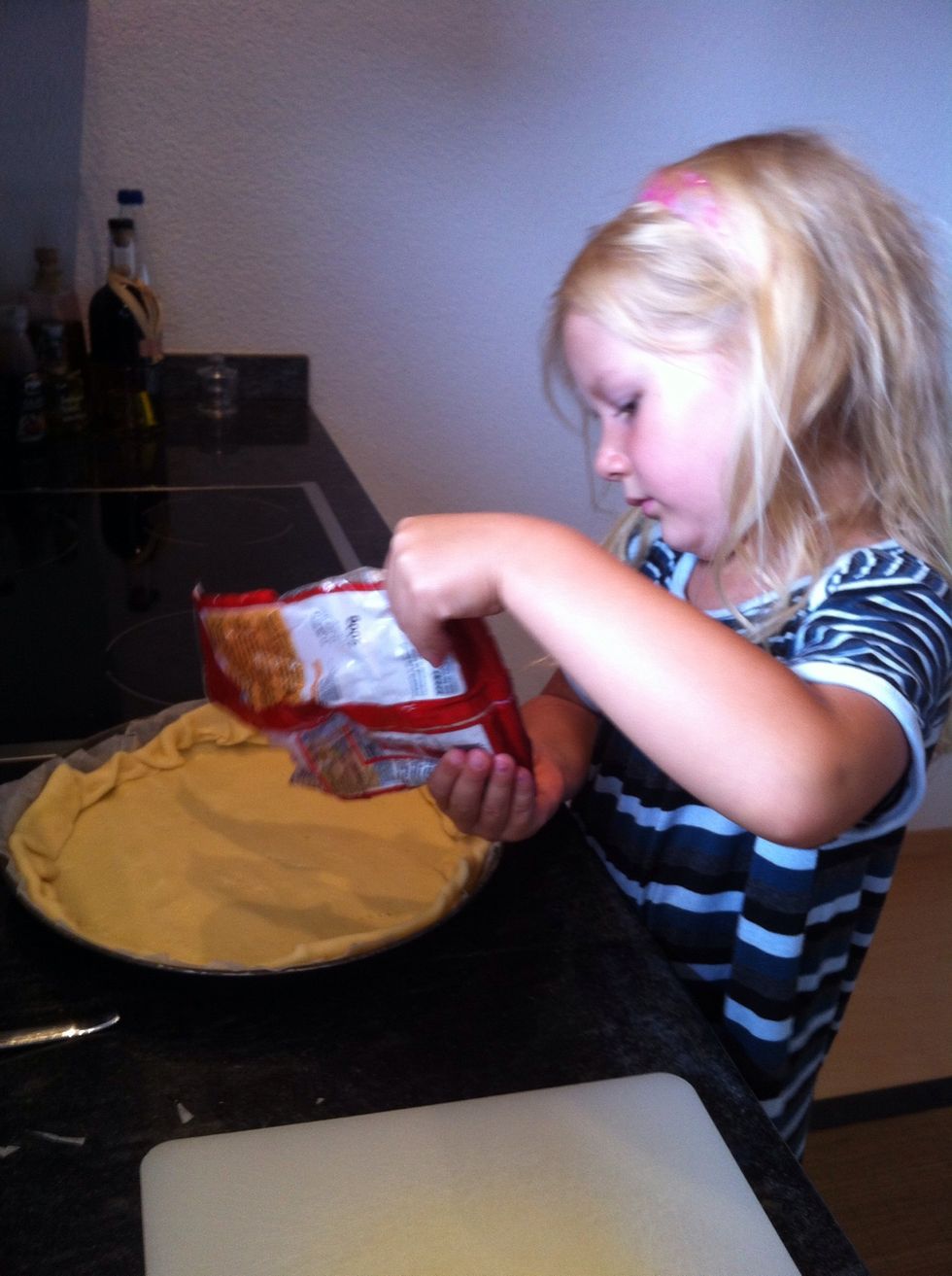 Put some chopped almonds or hazelnuts on the bottom
Spread wisely...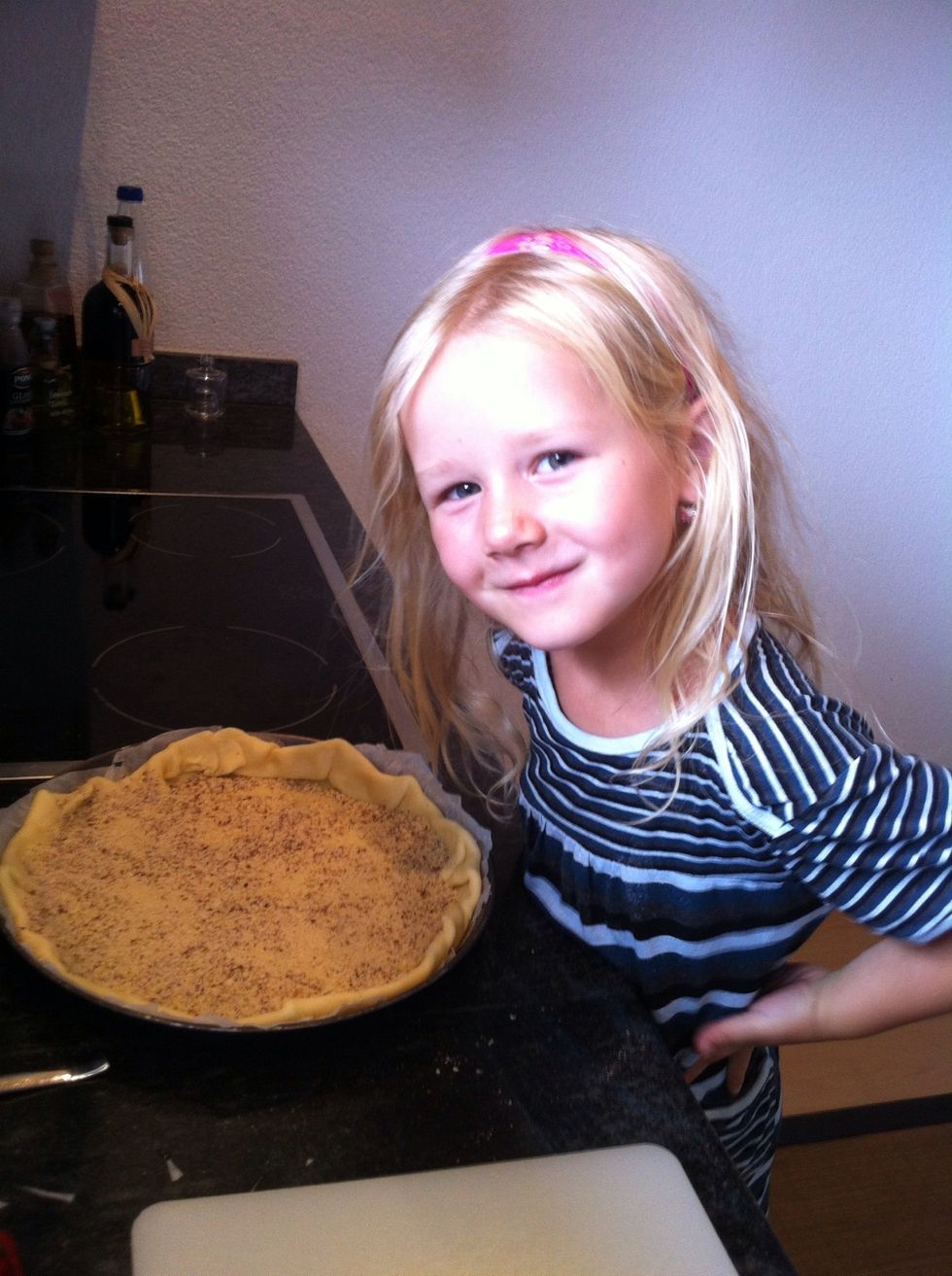 Be happy!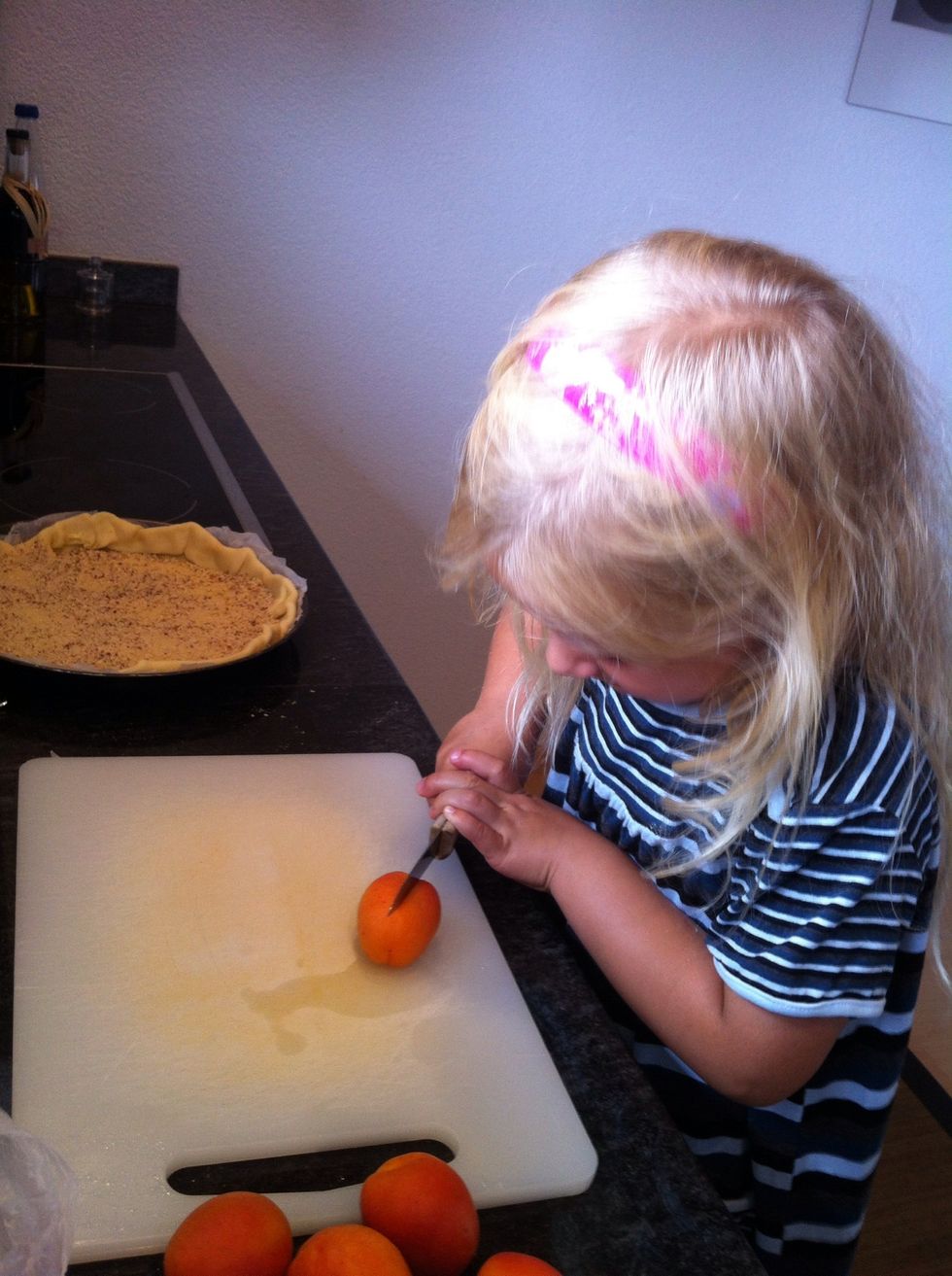 Hand the ultra sharpest knife you've got - just kidding... The oldest and crappiest knife will do fine.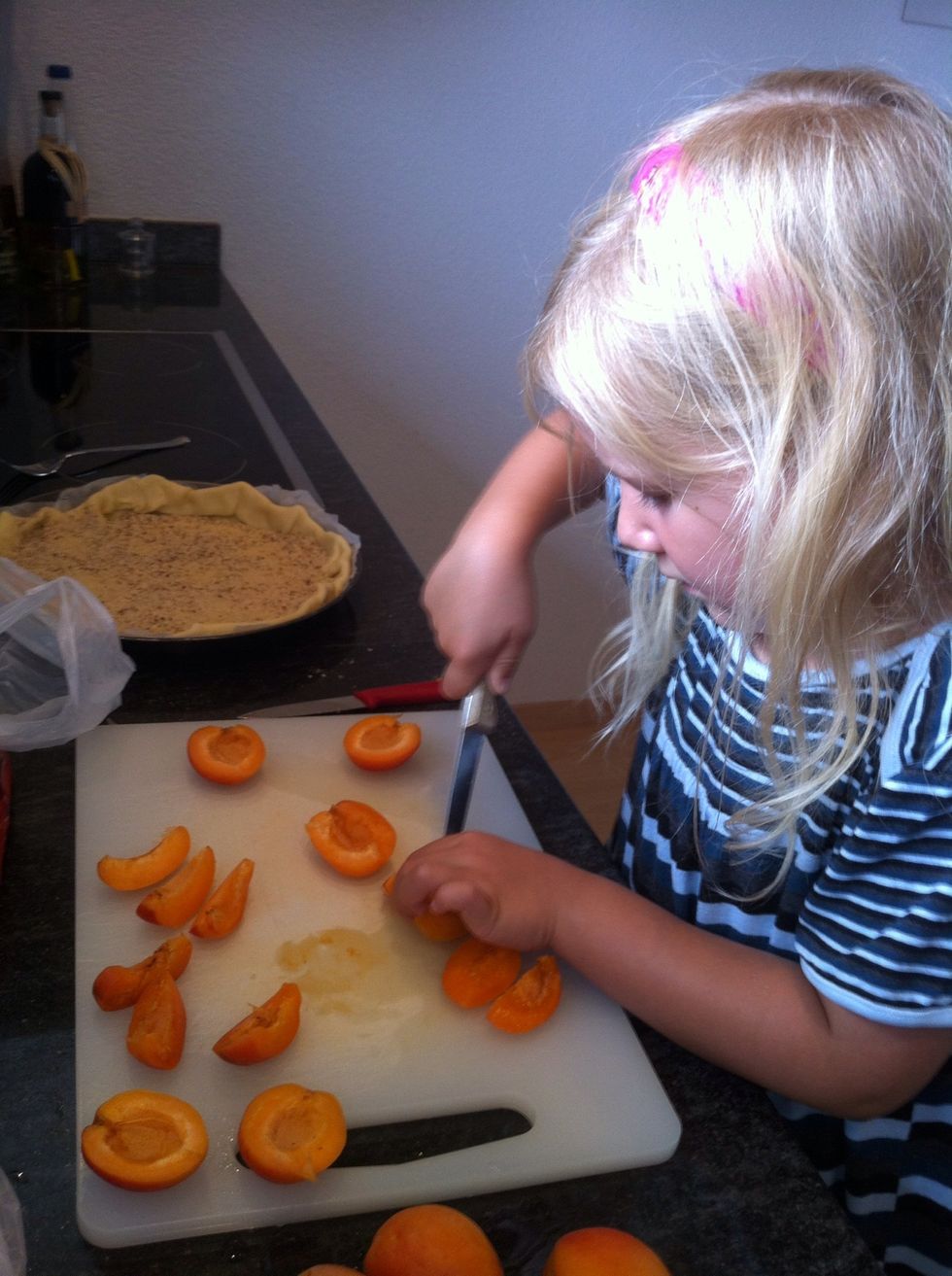 Cut the fresh apricots in half - or thirds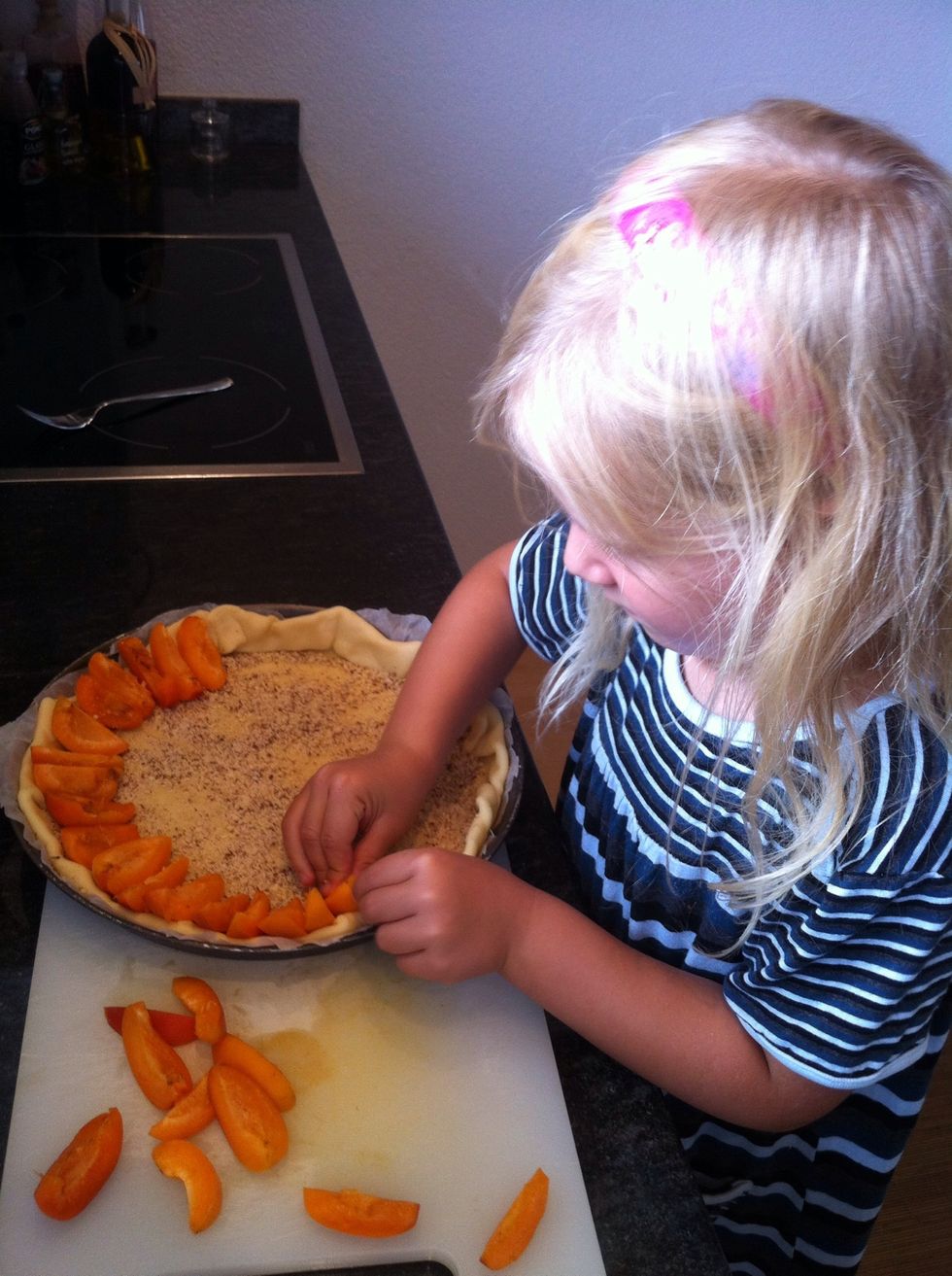 Go round and round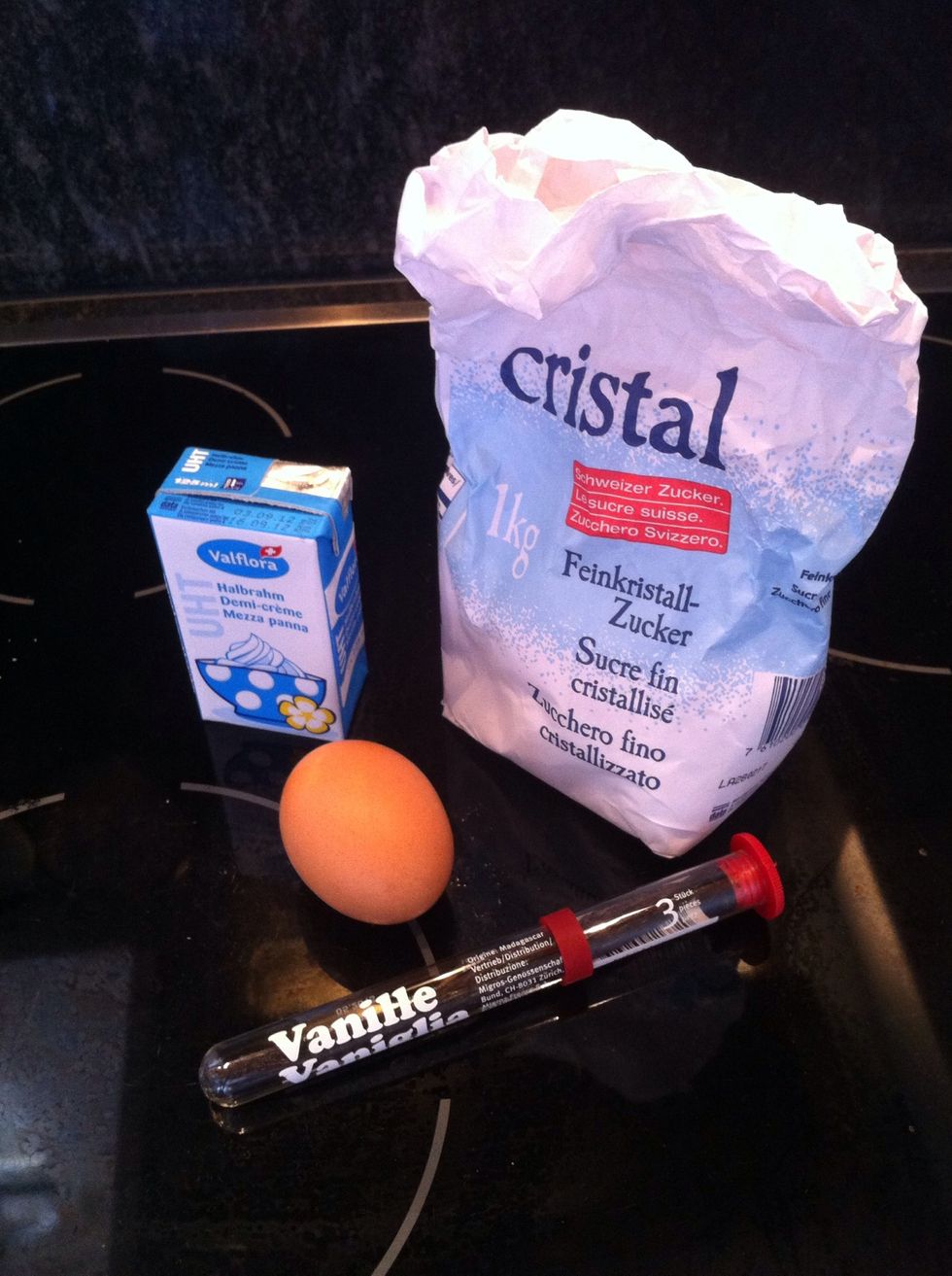 Prepare everything for the filling: milk (or cream), egg, sugar, vanilla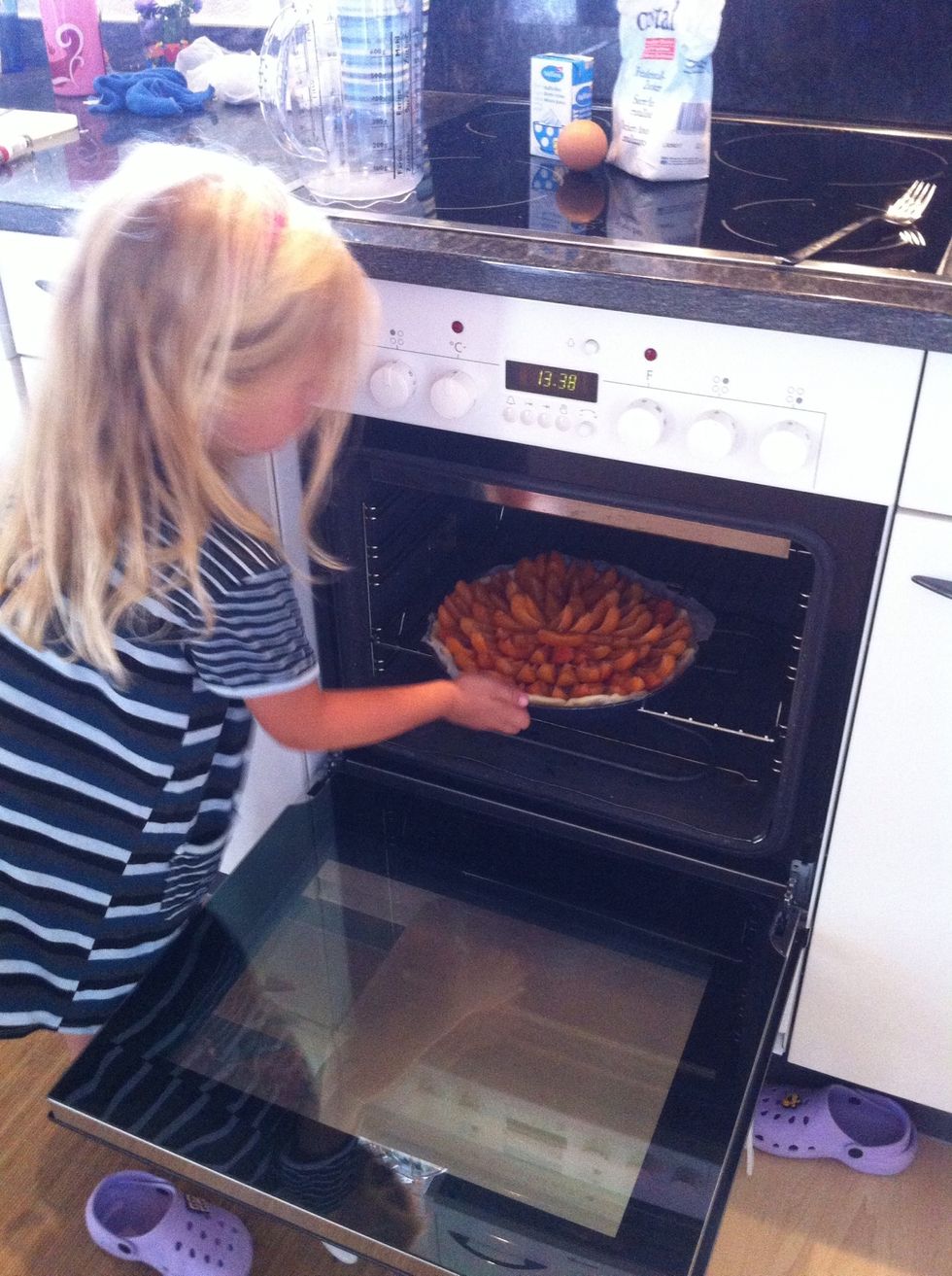 Put the tarte in the cold oven. WITHOUT the filling (or frosting, or what ever you wanna call it...)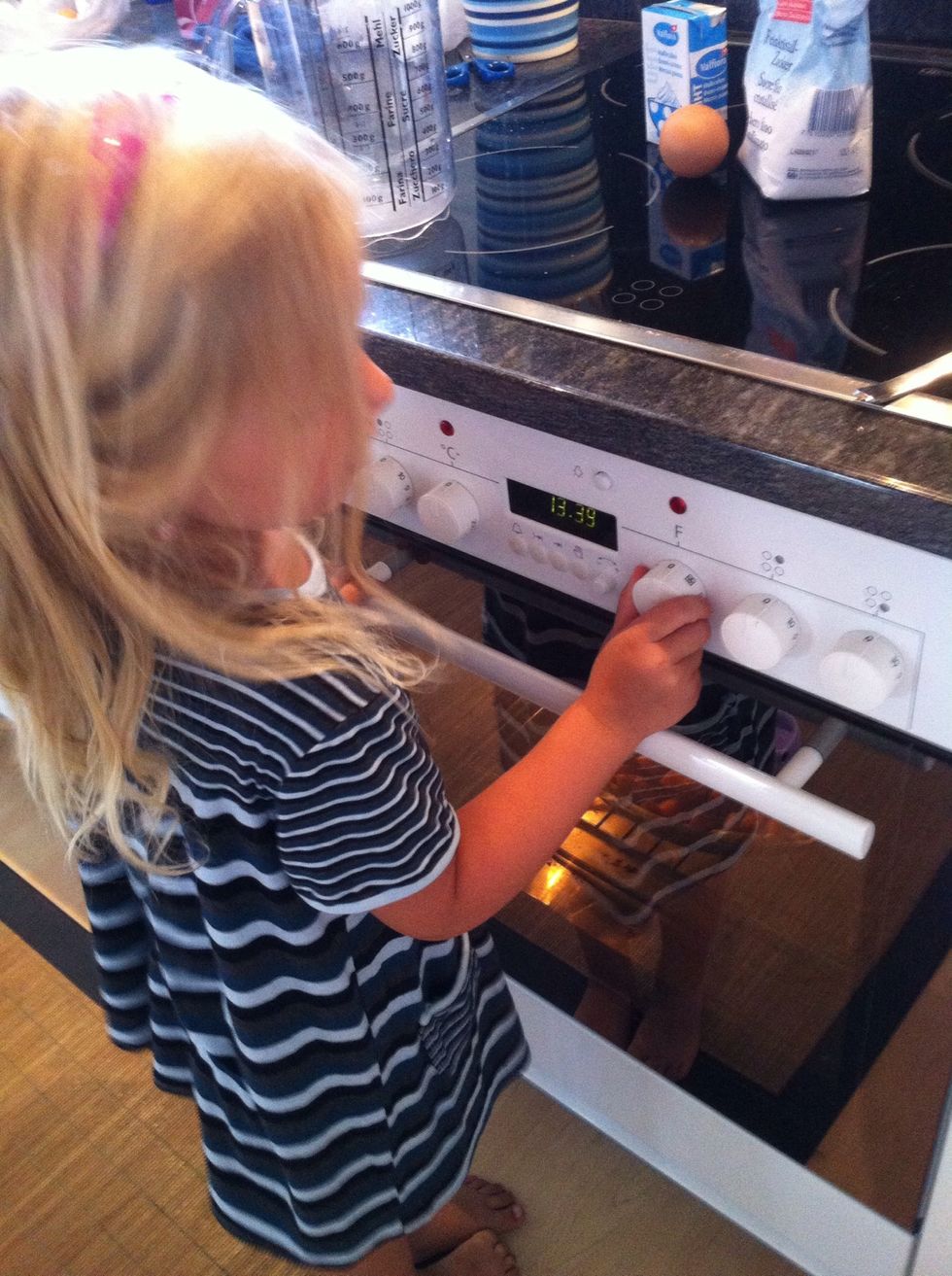 Set the oven to 180 C (or 360 F)
...for 14 minutes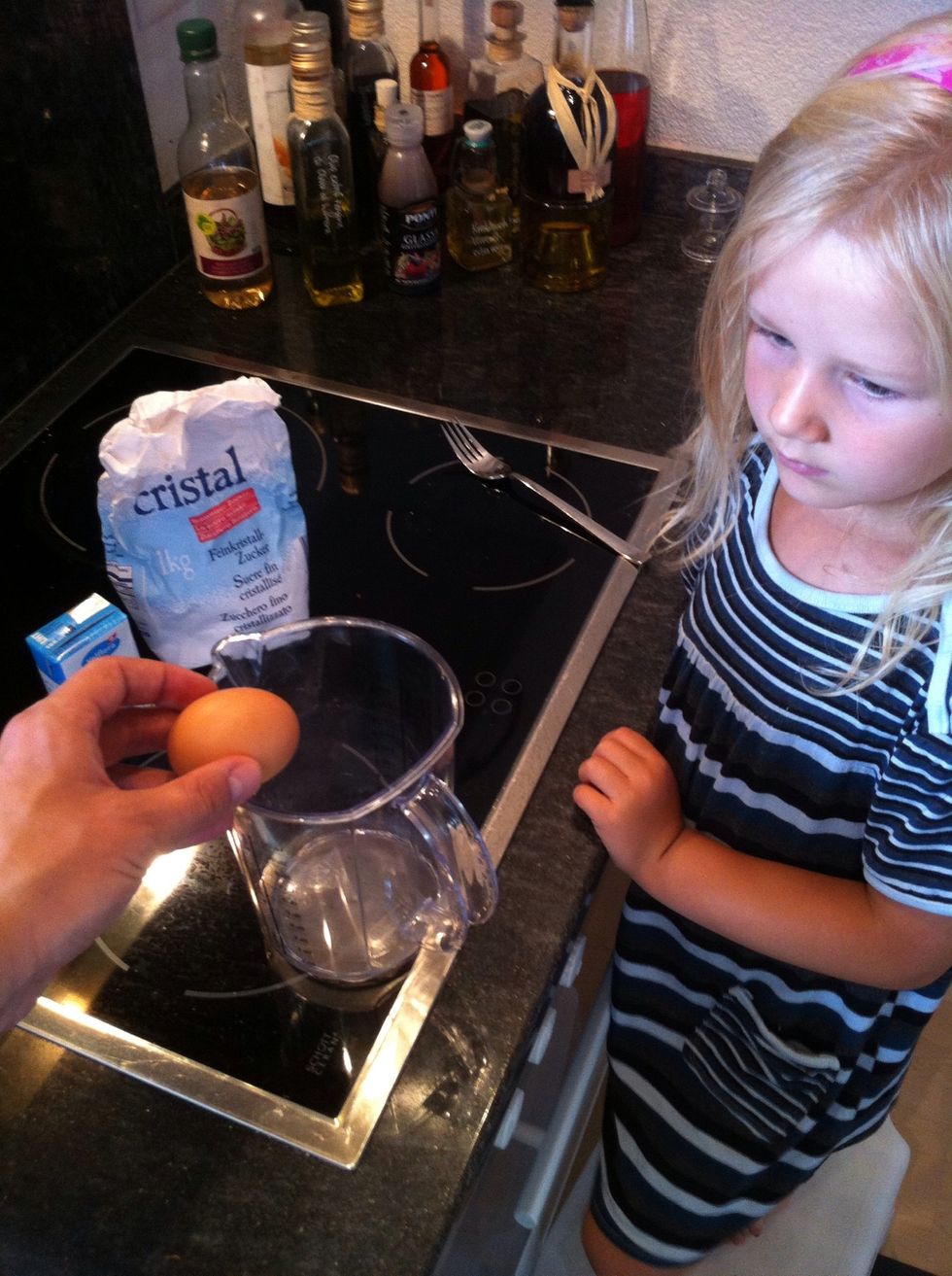 Now the filling (while the tarte is in the oven): Egg first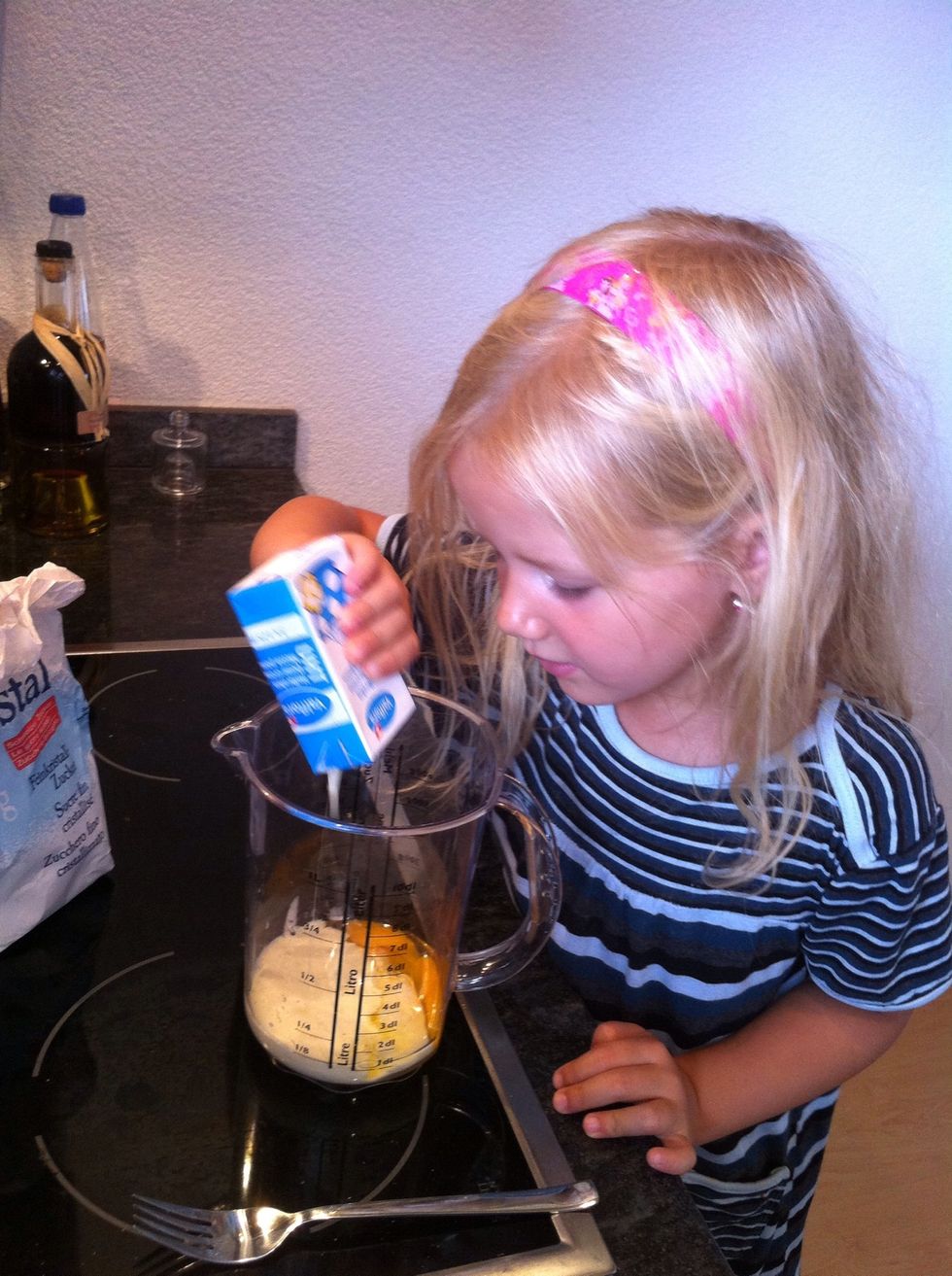 Then the milk (or cream)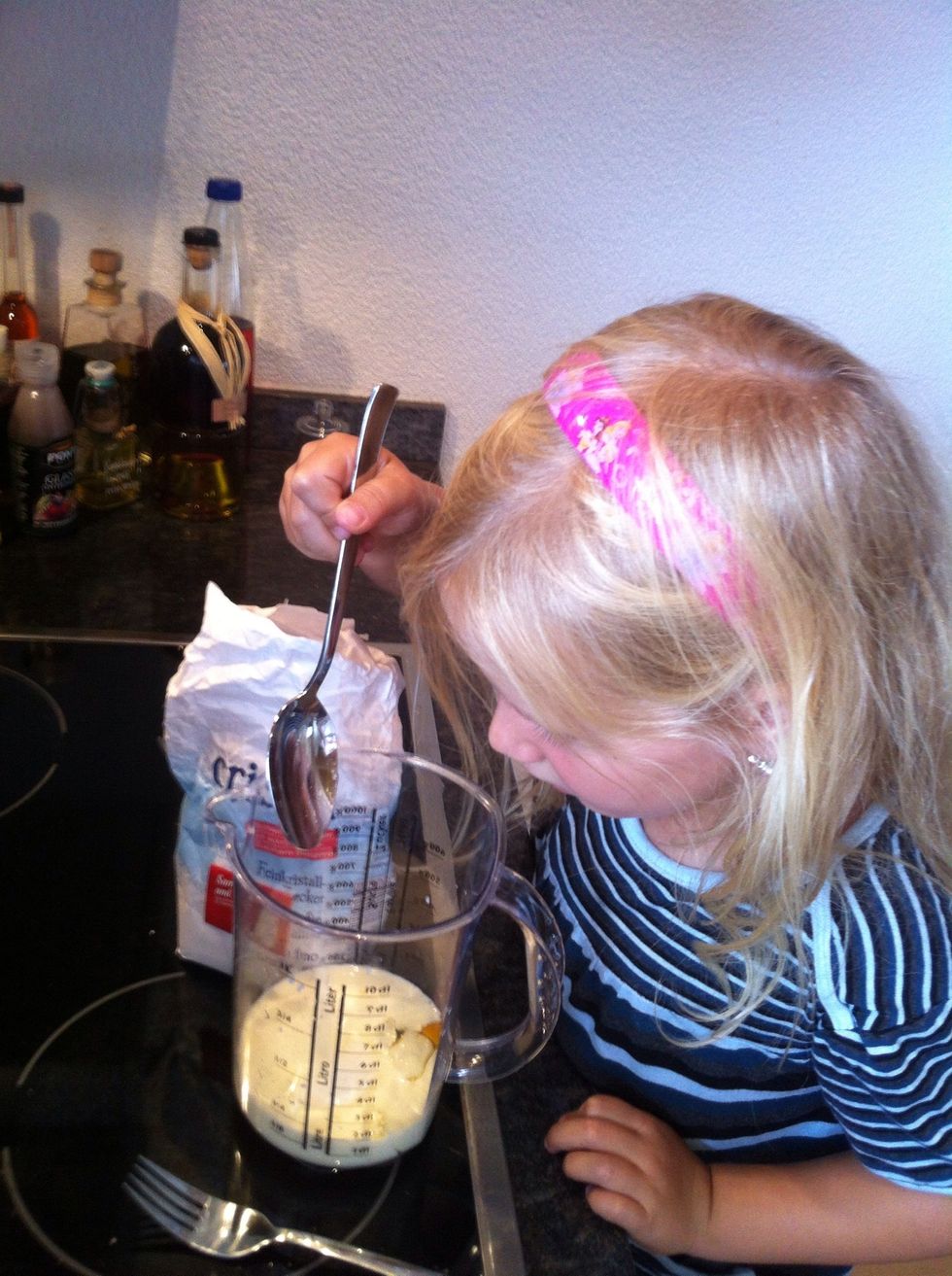 a tablespoon of sugar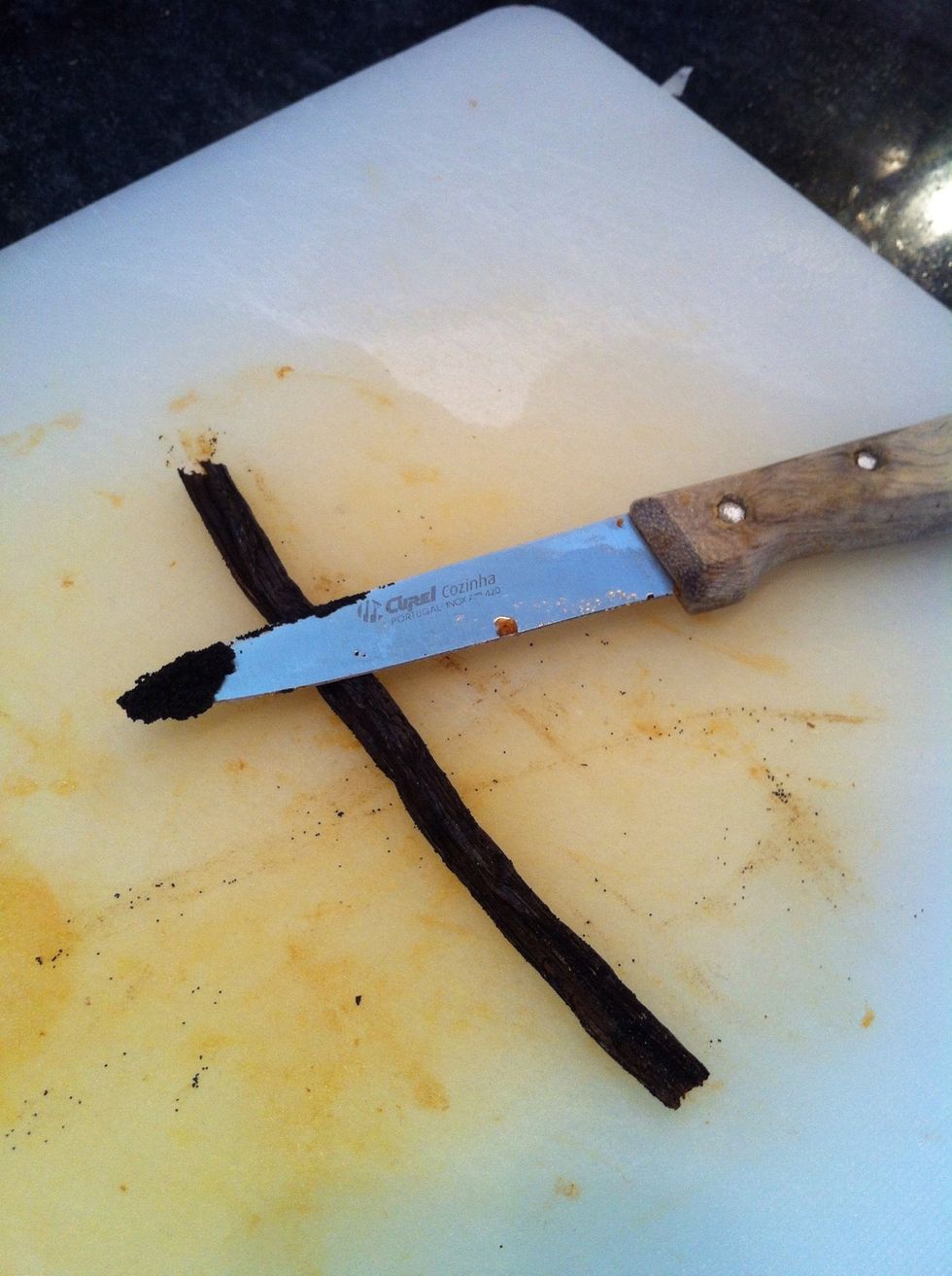 Cut a vanilla bean in halfes and scratch the yummy stuff out... Put it in there!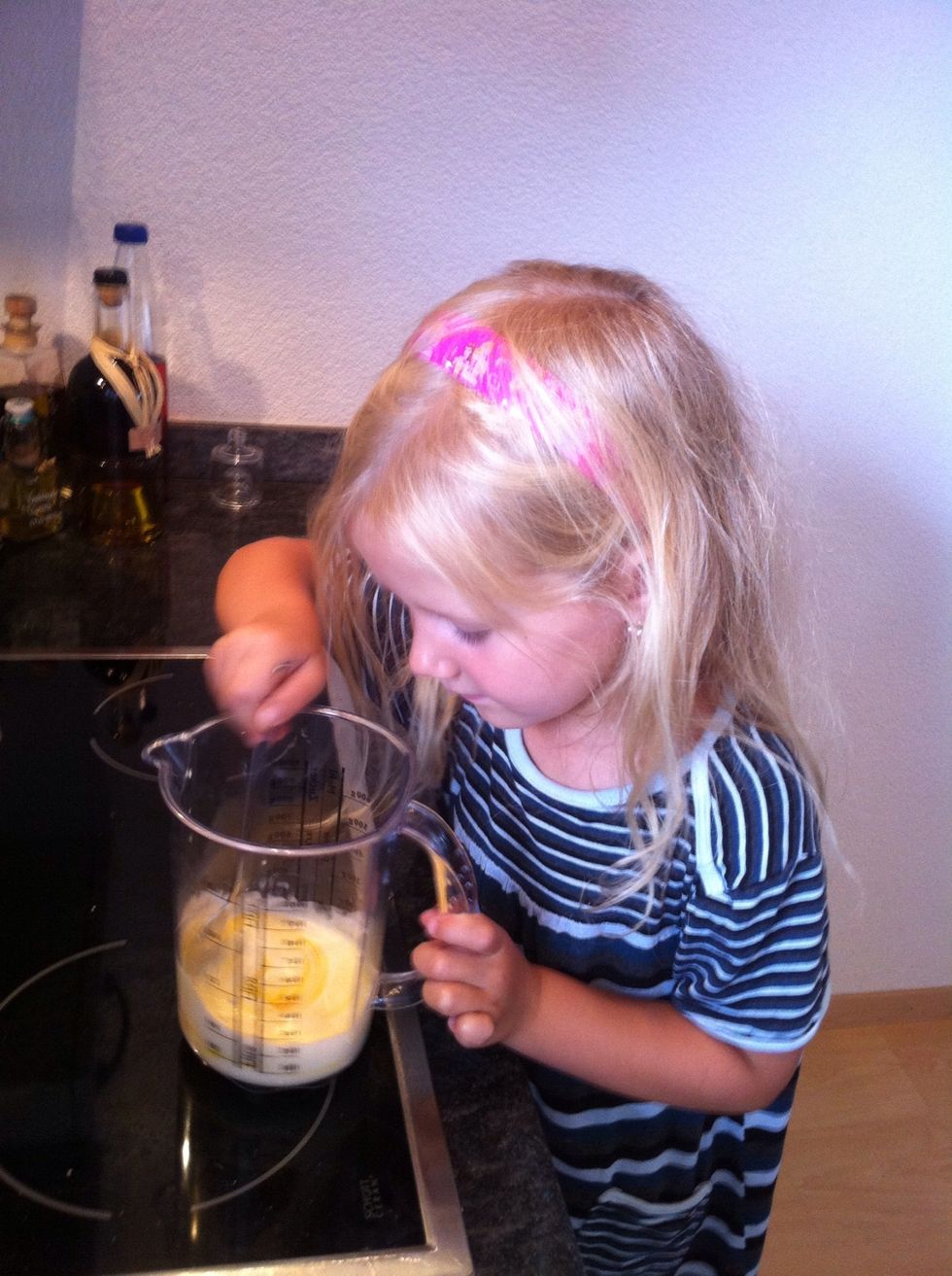 🎶 Stir it up! Little darling stir it up 🎶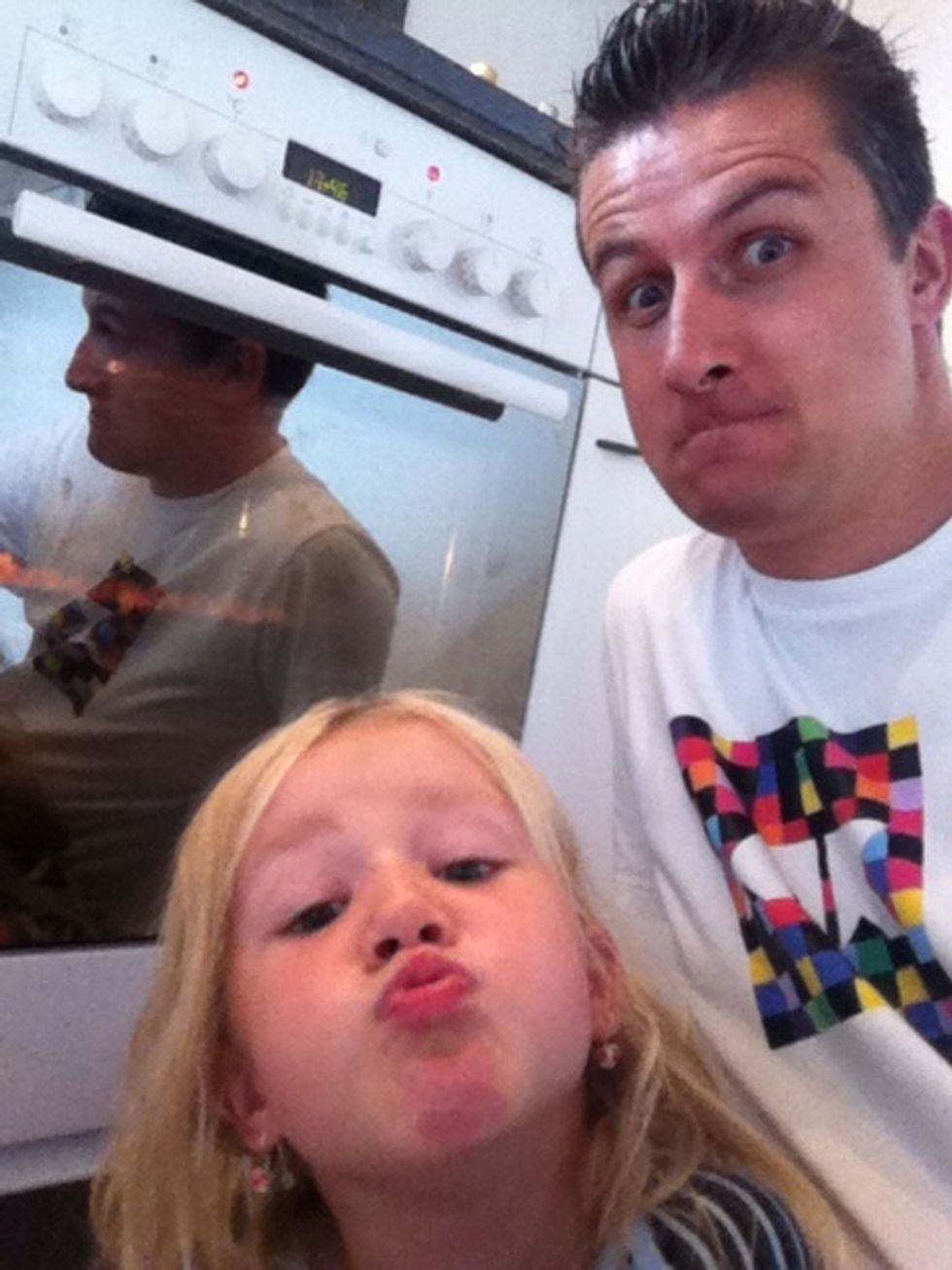 ...wait for a while... And practice your crazy looks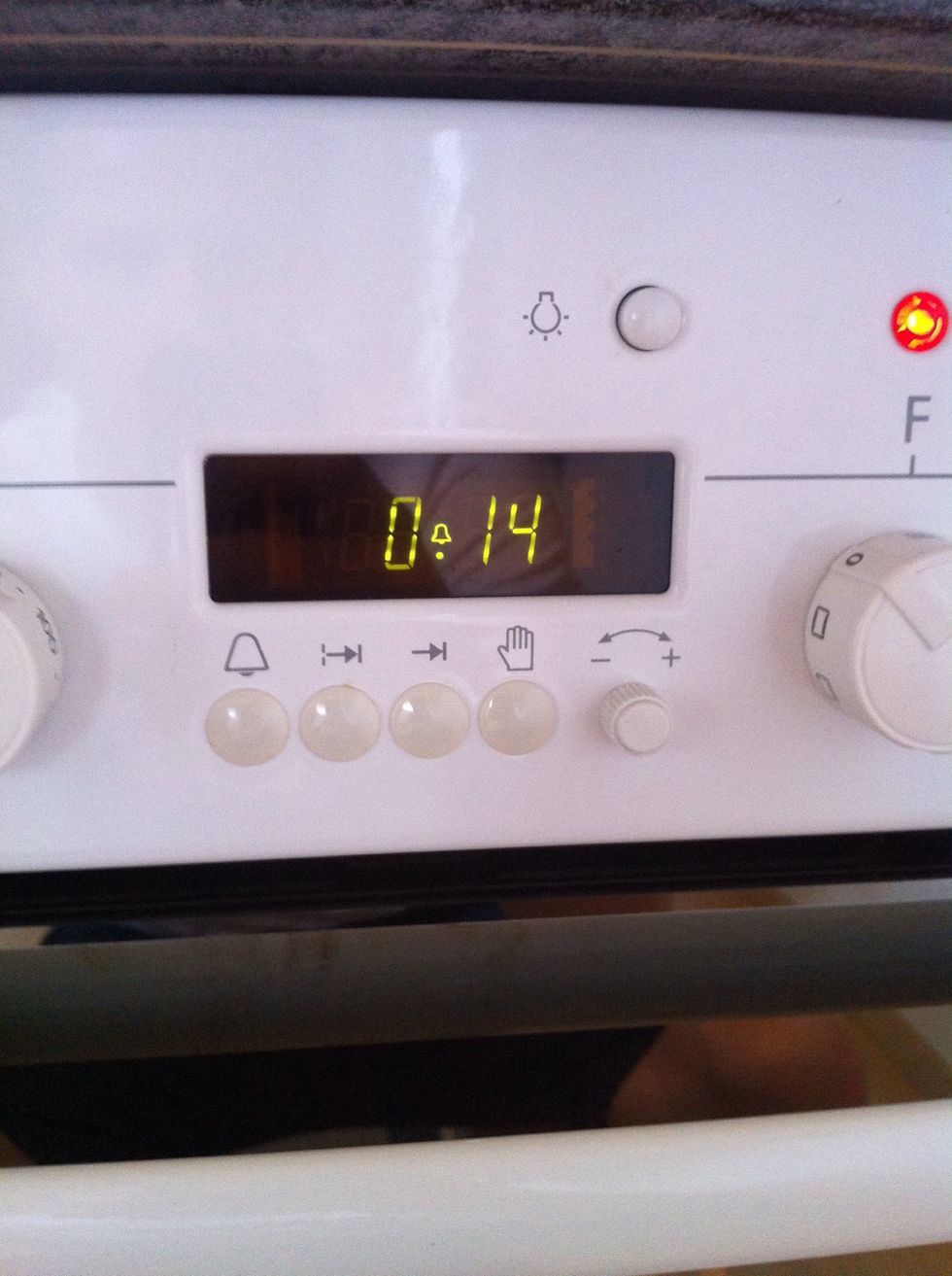 Back to the oven for another 14 minutes (same temperature)
Voila - enjoy!
1.0 Egg
1.0Tbsp Sugar
650.0g Apricot
1.0 Vanilla
1.0 Tarte dough
0.15l Milk (or cream)
some chopped almonds (or hazelnuts)