These were a hit at dinner tonight pretty simple to make and has a kick butt taste! It's a must try, and if you loved this post check out the full dinner!
25
PREP TIME: 10 minutes COOK TIME: 35-45 minutes
Before doing anything! Scrub your potatoes and preheat your oven to 400.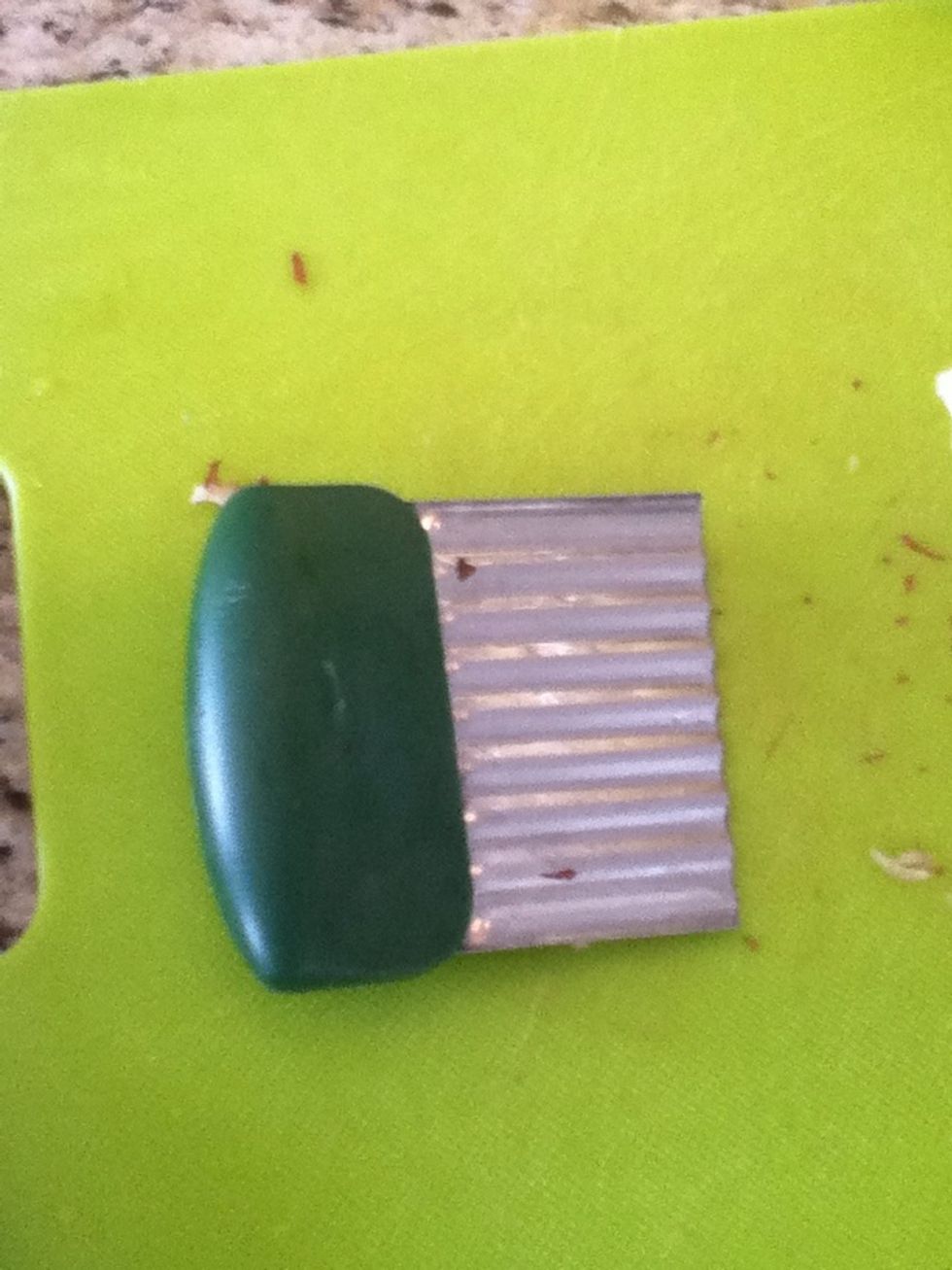 Peel your potatoes leaving bits and pieces left of the potato. Now begin to slice your potatoes about a quarter of an inch thick. I used this handy tool but you can simply cut them with a knife.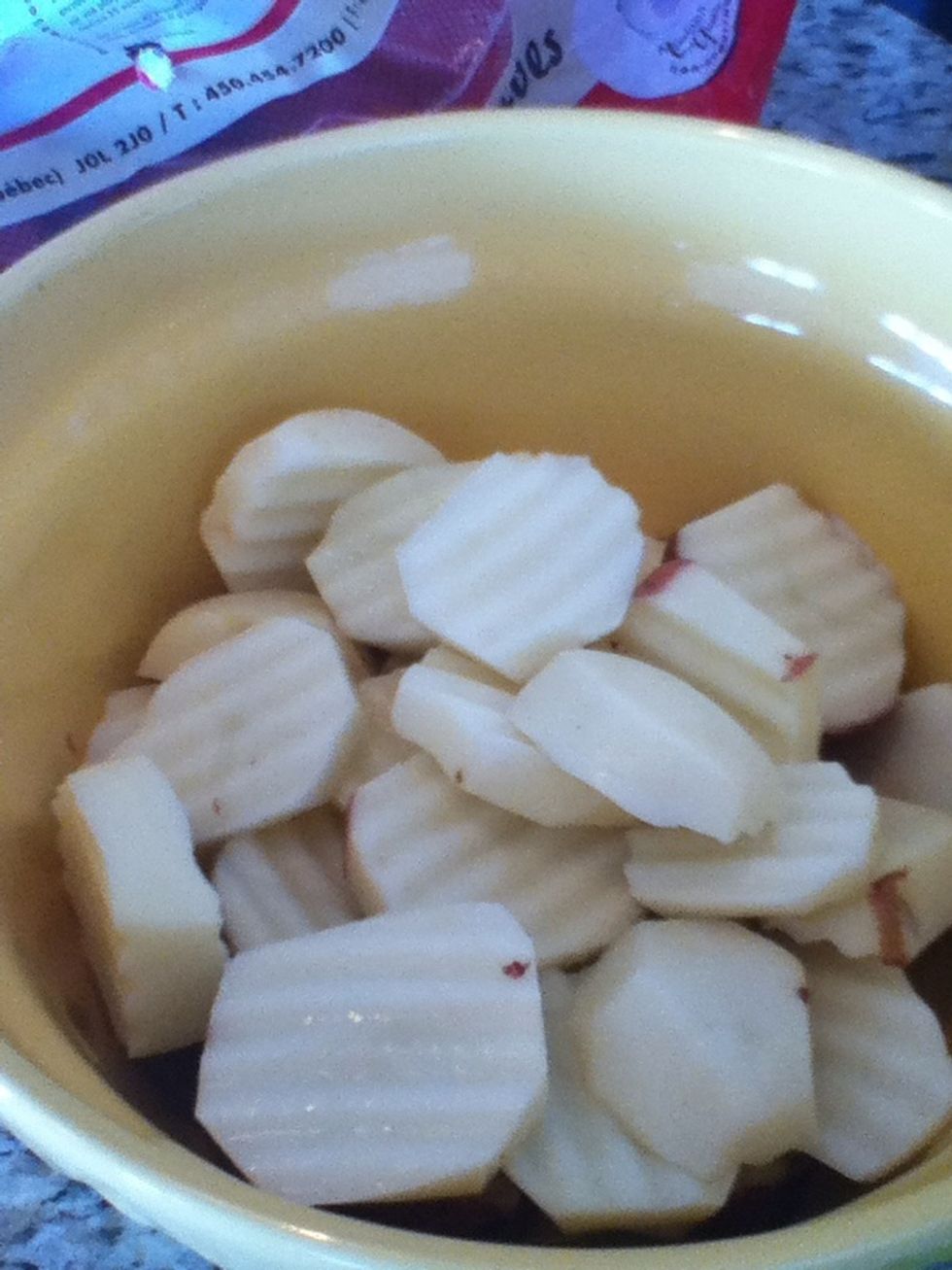 Notice the thickness.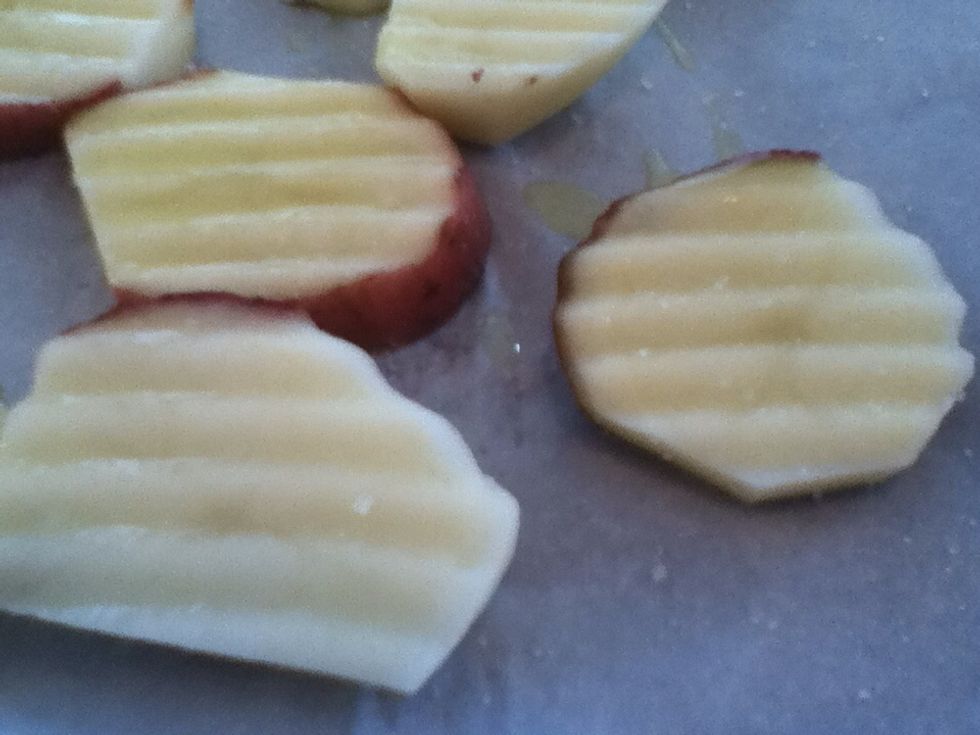 Line your baking sheet with parchment paper and drizzle olive oil over potatoes.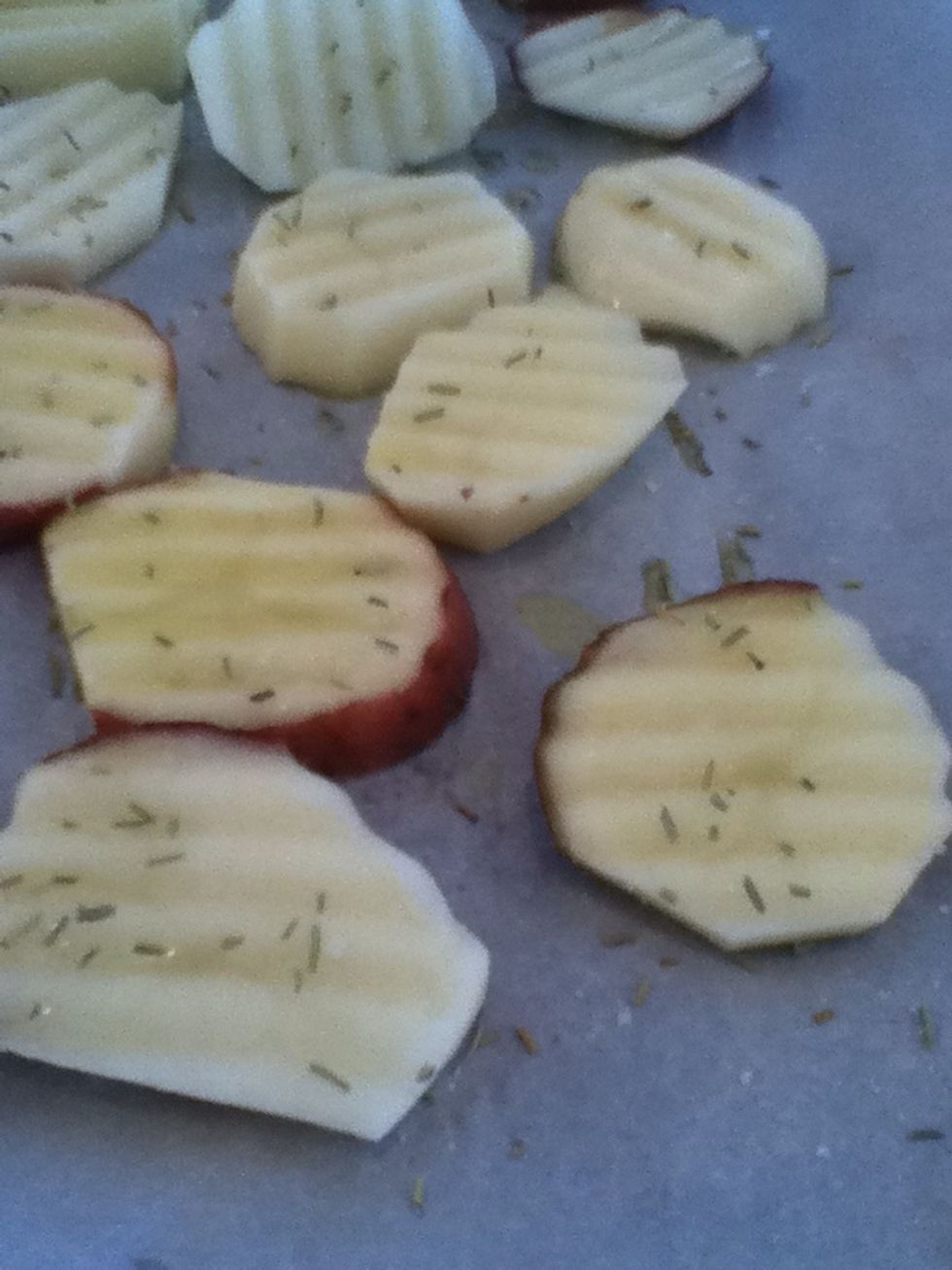 Sprinkle rosemary & Fleur de sel on top. Or just some course sea salt. The Fleur de sel is a type of salt actually made in a special salt mine in France. You can not buy this anywhere but there.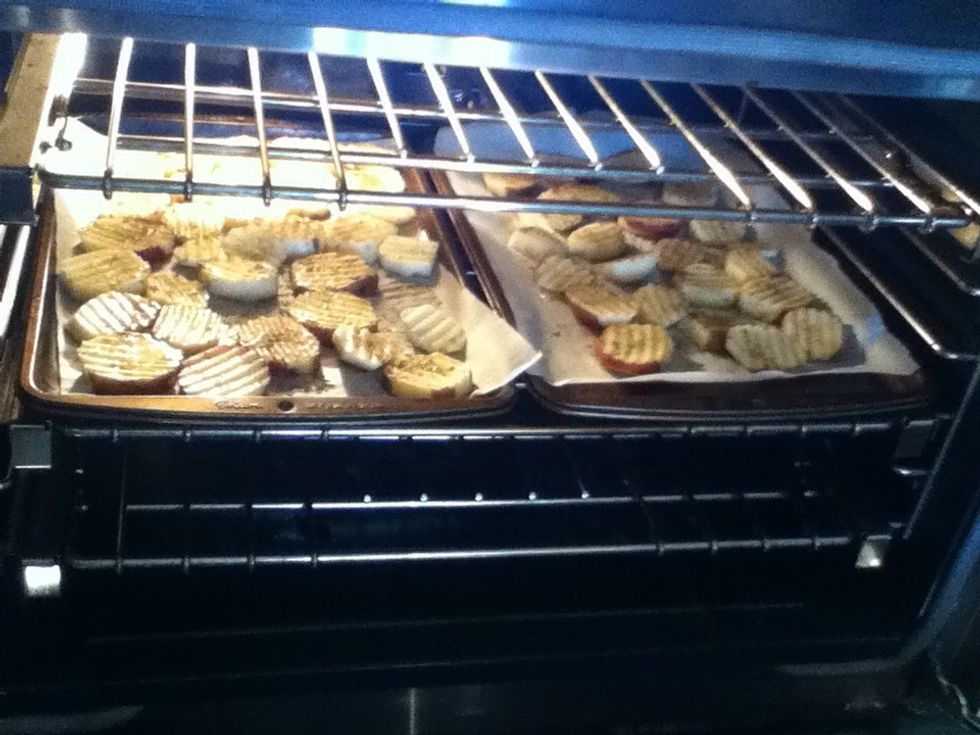 Bake at 400 for 35-45 minutes depending on your oven.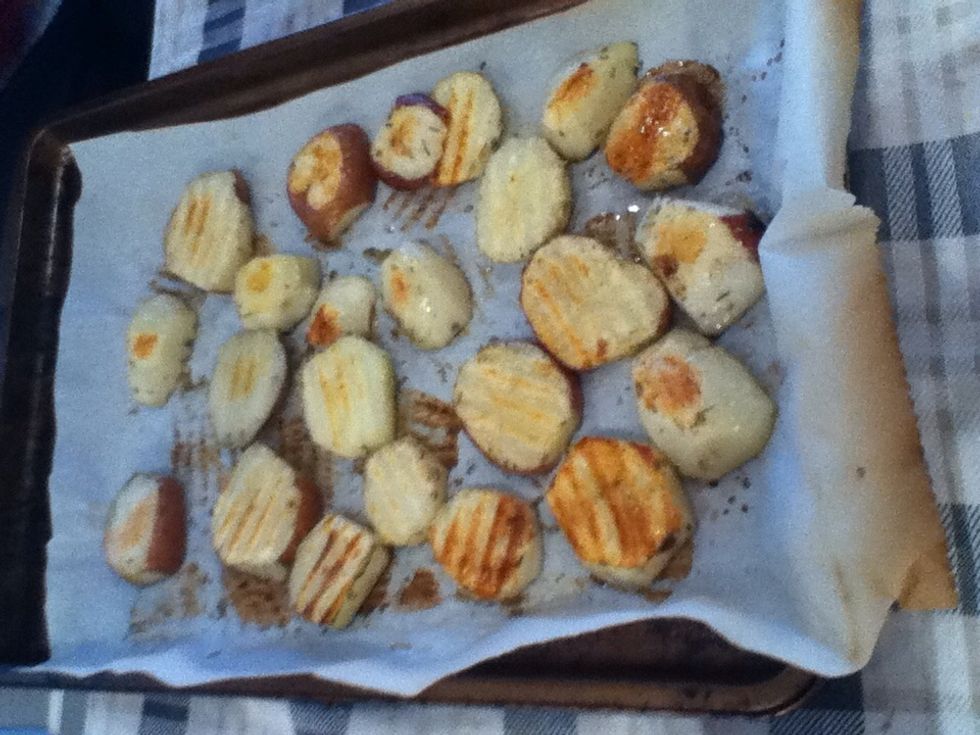 After 15 minutes take potatoes out of the oven and flip them to the other side. They should be golden brown ".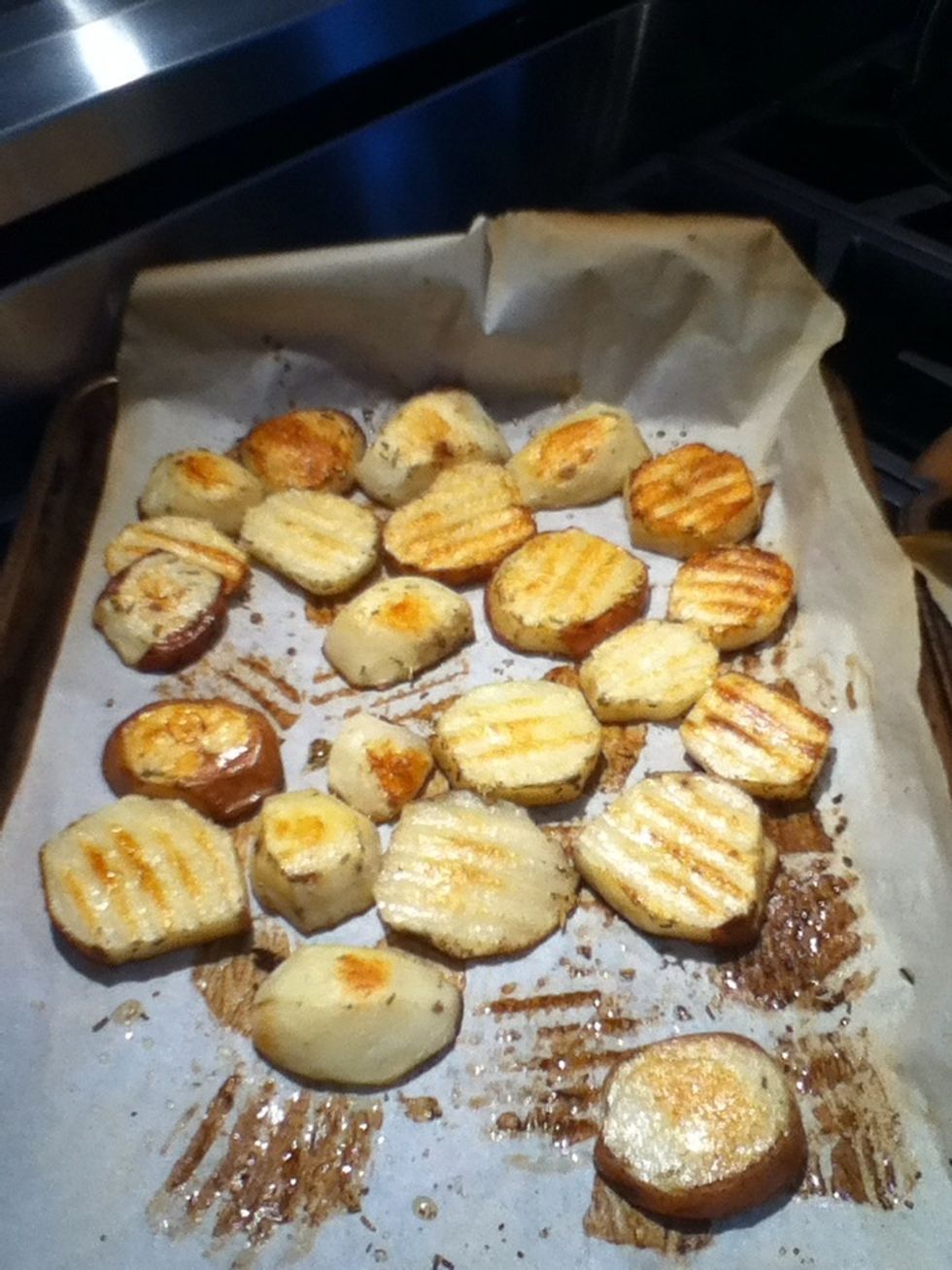 And after 35-45 minutes you'll have some crunchy yet soft red rosemary potatoes. They go great with ketchup!
If you like this recipe check out the full dinner! Rotisserie chicken, orange blanched asparagus and rosemary red potatoes!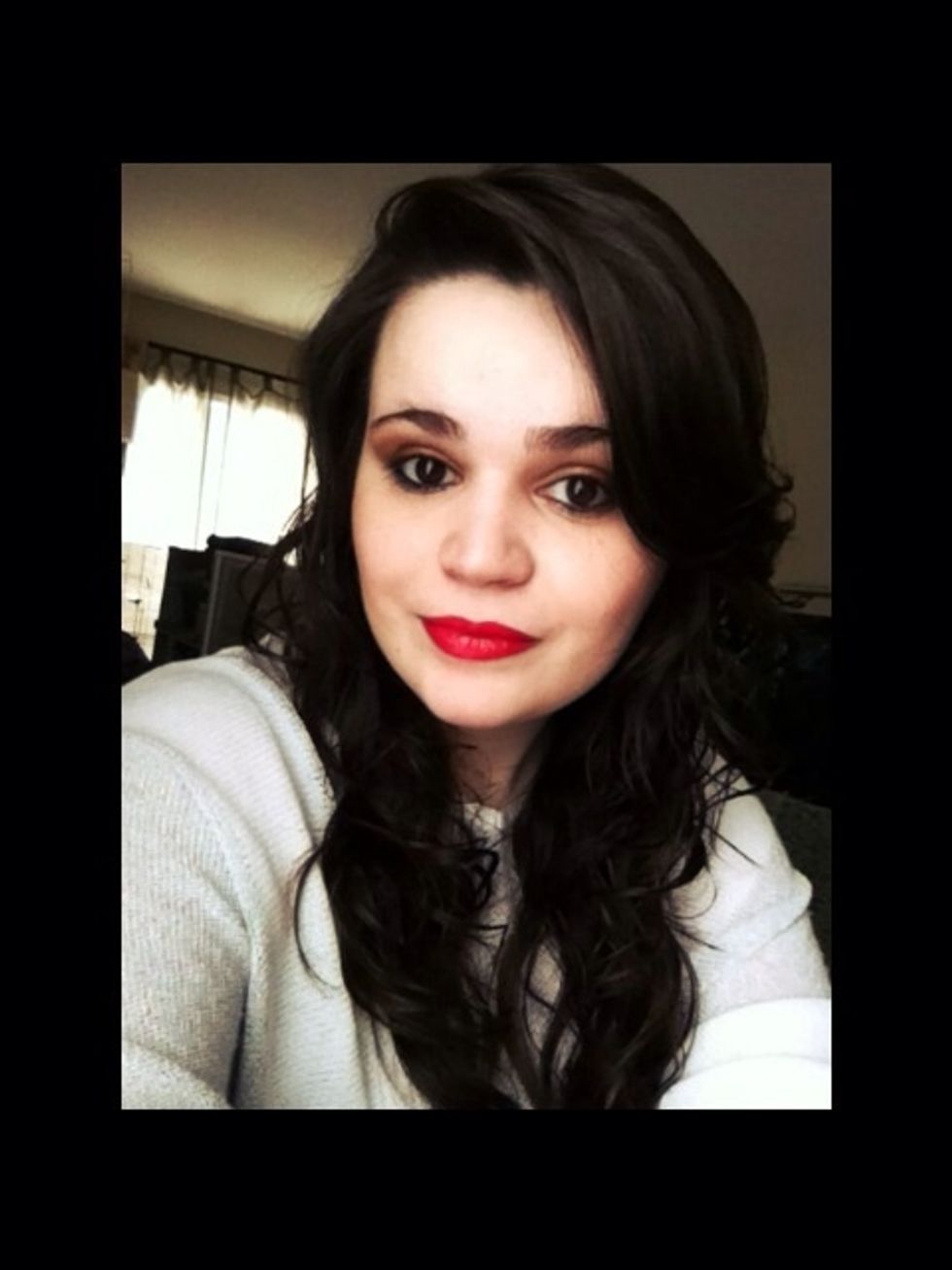 Please follow, like and share :)! And don't forget to check out my other delicious recipes! THANKS FOR STOPPING BY!!!
15.0 Red potatoes
1.0Tbsp Rosemary
2.0Tbsp Virgin olive oil
2.0tsp Fleur de sel or course sea salt
Parchment paper