Preheat the oven to 180 degrees Centigrade.
Grate the apple and mix with lemon juice to avoid browning.
Whisk the oil and sugar until well combined. Mix in the apple mixture.
Weigh out flours and mix in baking powder.
Start adding flours and almond milk to the apple and oil mix. Mix well until combined and smooth.
Bake for about 25min or until skewer inserted comes out clean or sponge springs back when slightly pressed on (caution: hot!) .
Whip the soy whipping cream.
Cool the sponge, cut into two layers. Spread both with some strawberry preserve and sandwich together with whipped cream. Dust with icing sugar. And enjoy!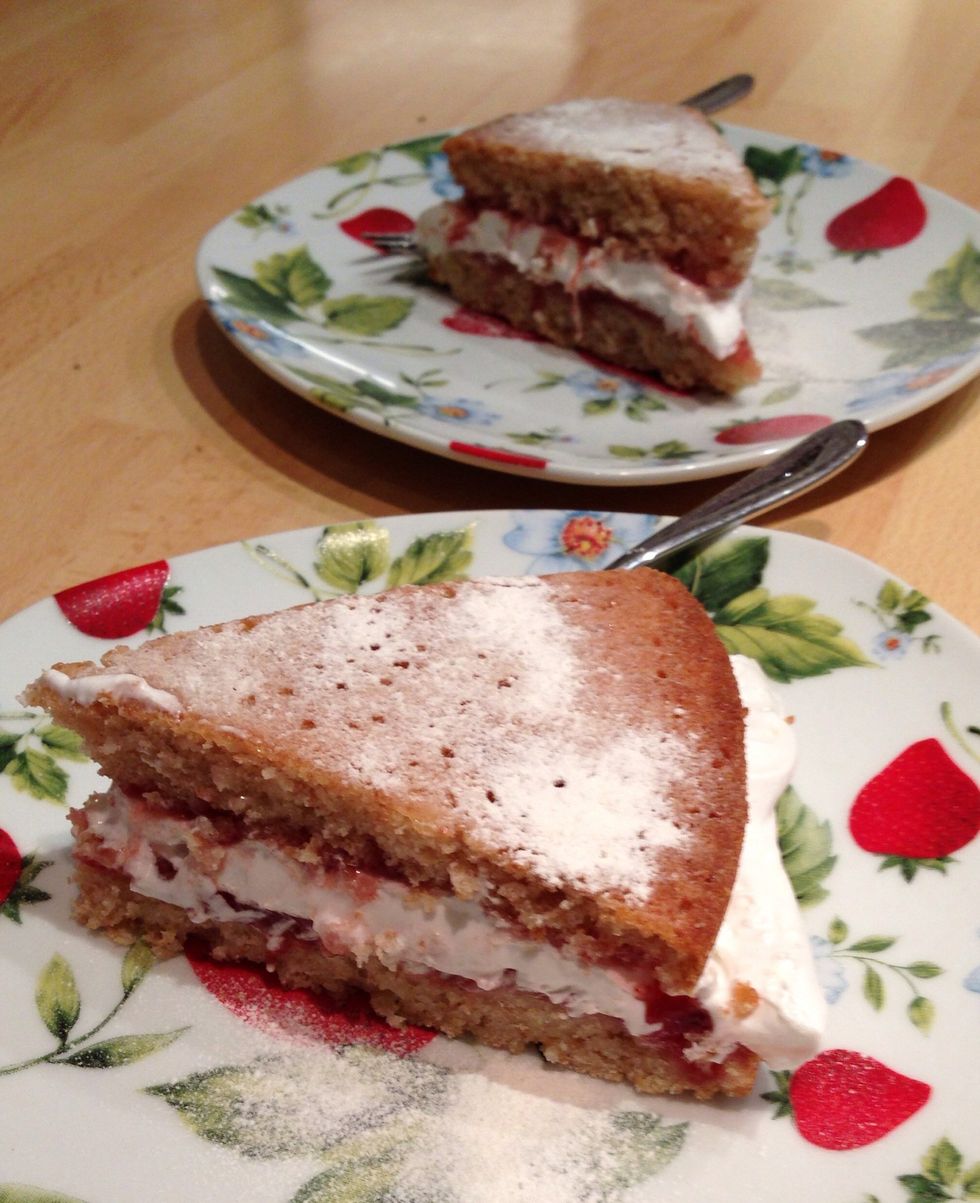 100.0g Grated apple
1.0tsp Lemon juice
100.0g Sunflower Oil
85.0g Golden Unrefined sugar
100.0g Plain flour
1/2tsp Baking Powder
80.0g Wholemeal flour
150.0g Soy Whipping cream (sweetened)
100.0g Strawberry Preserve
1.0tsp Icing sugar
100.0g Almond Milk (unsweetened(