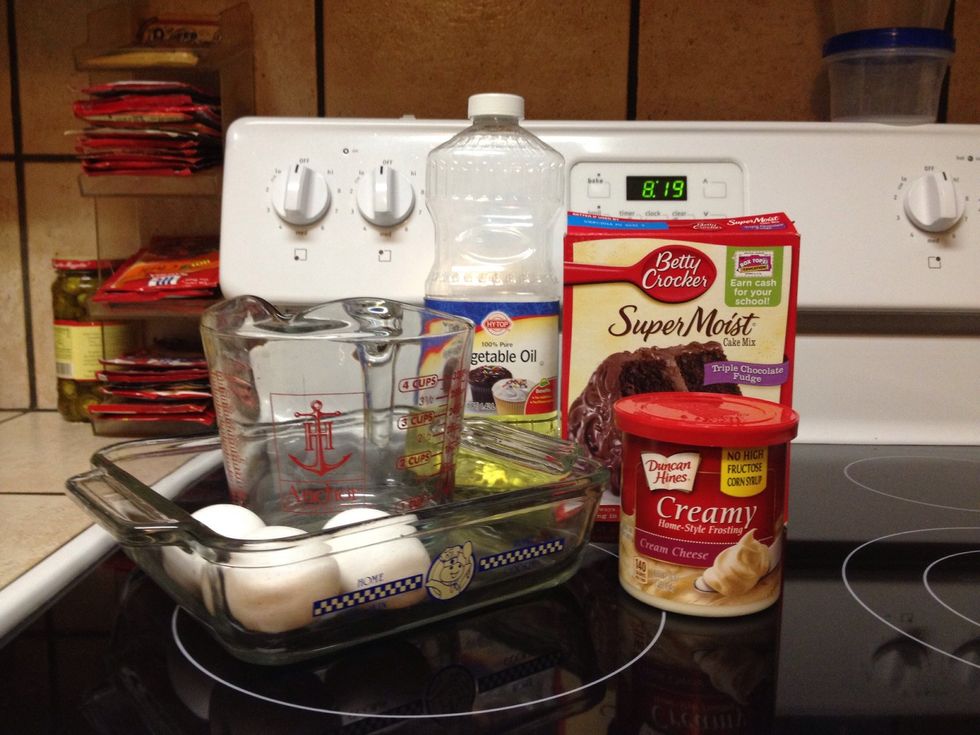 First step: Preheat oven to 350 degrees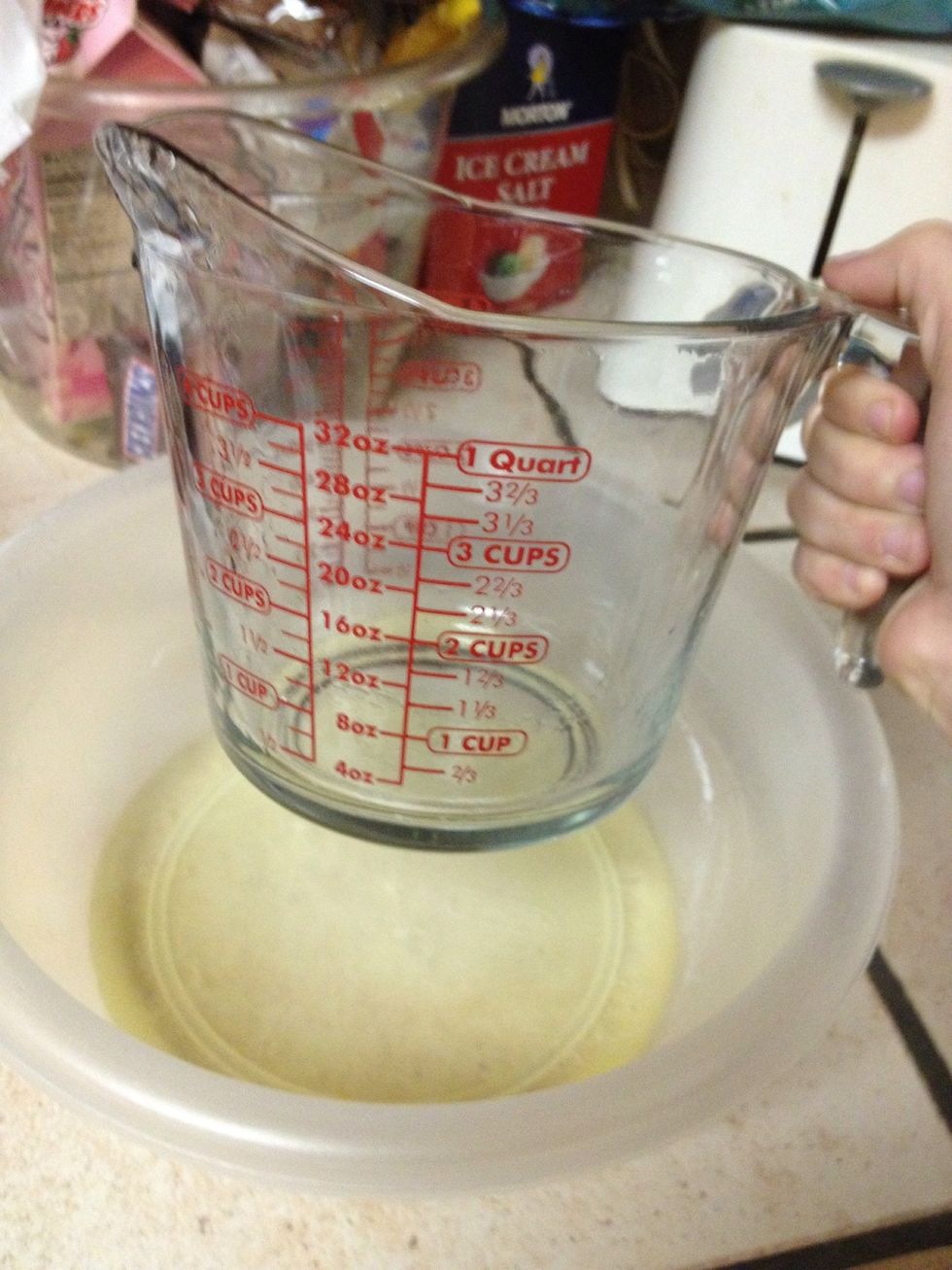 Second step: First you will need to measure out 1 1/4 cups of water and pour into a big bowl.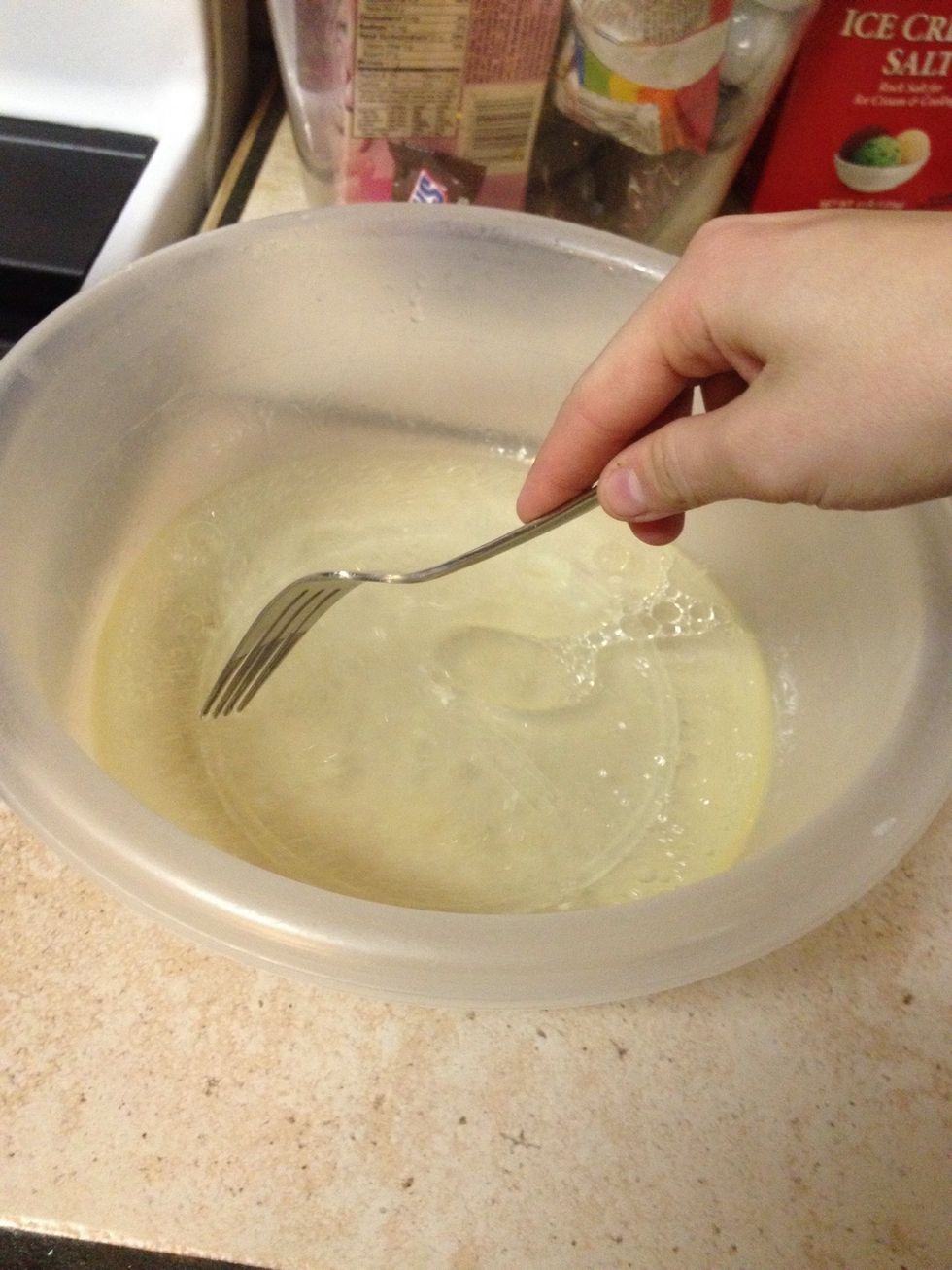 Third step: Then you may use the same measuring glass and measure out 1/2 cup of vegetable oil and stir into the same bowl.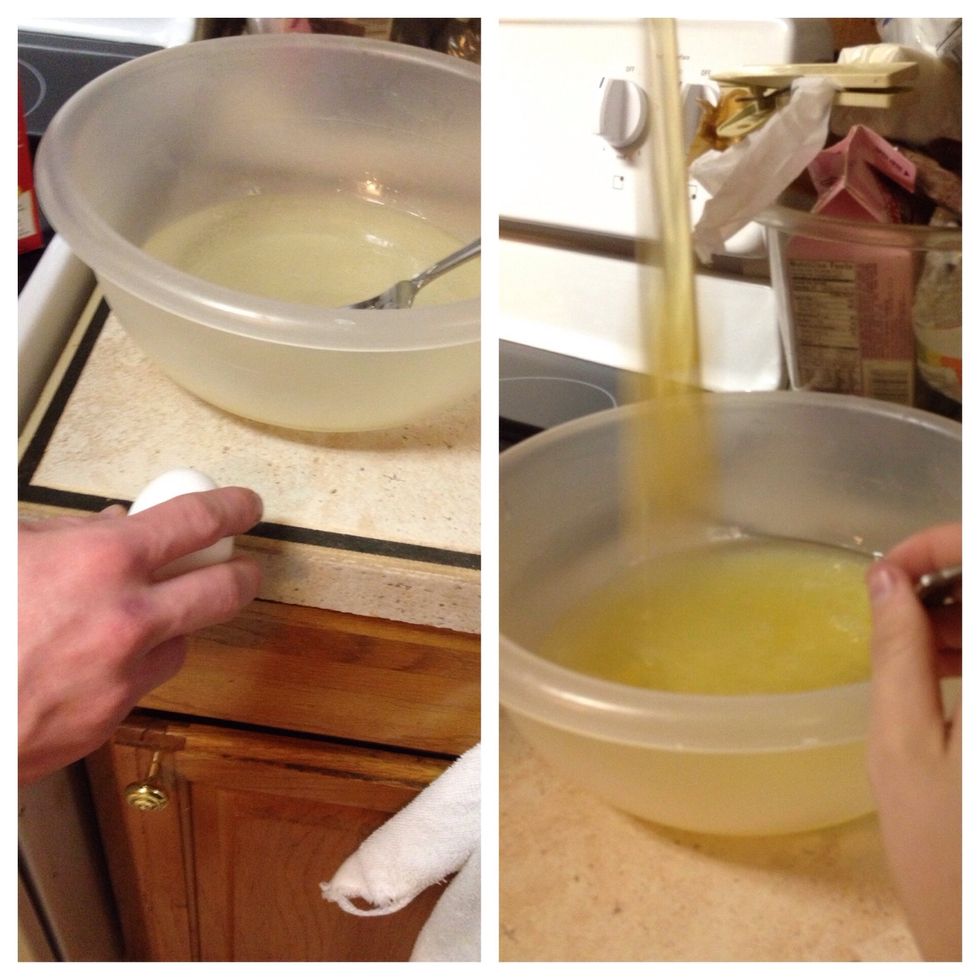 Fourth step: You will take your three eggs and crack them into the same bowl and whisk together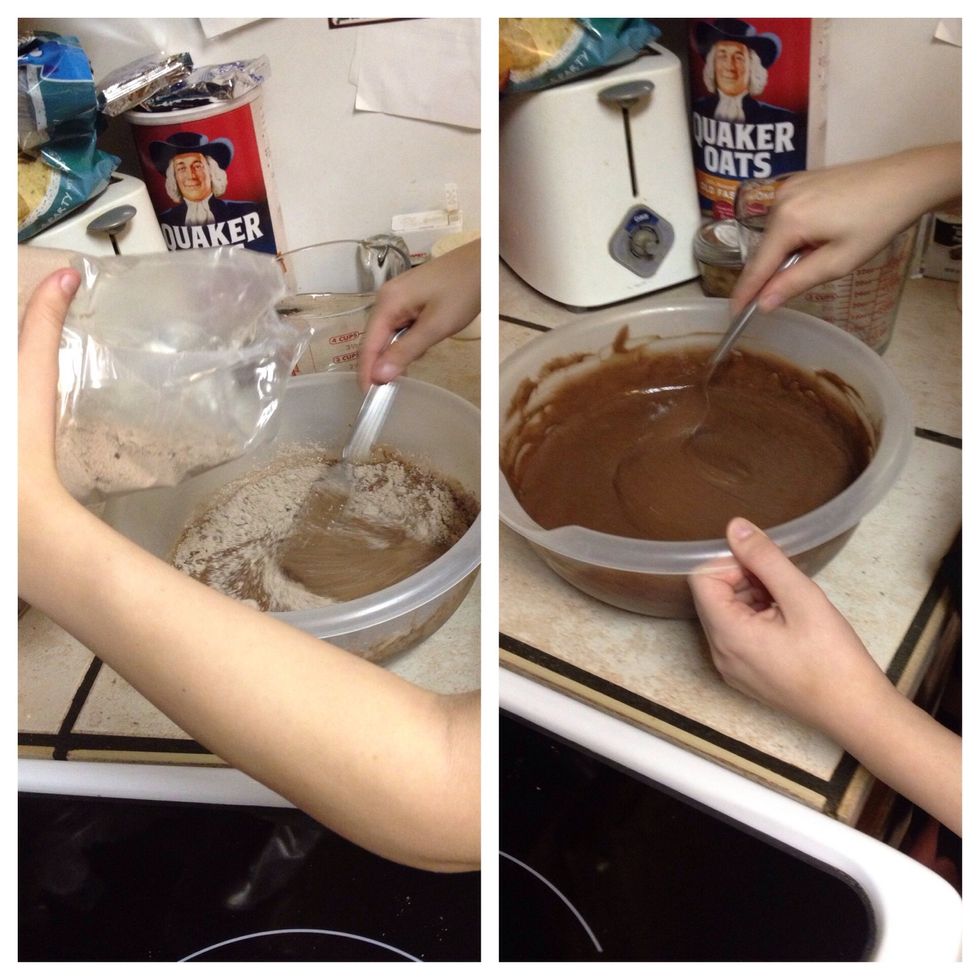 Fifth step: After you have whisked the vegetable oil, eggs, and water, you then will add your cake mix and blend thouroughly. To where there will be no clumps or bubbles.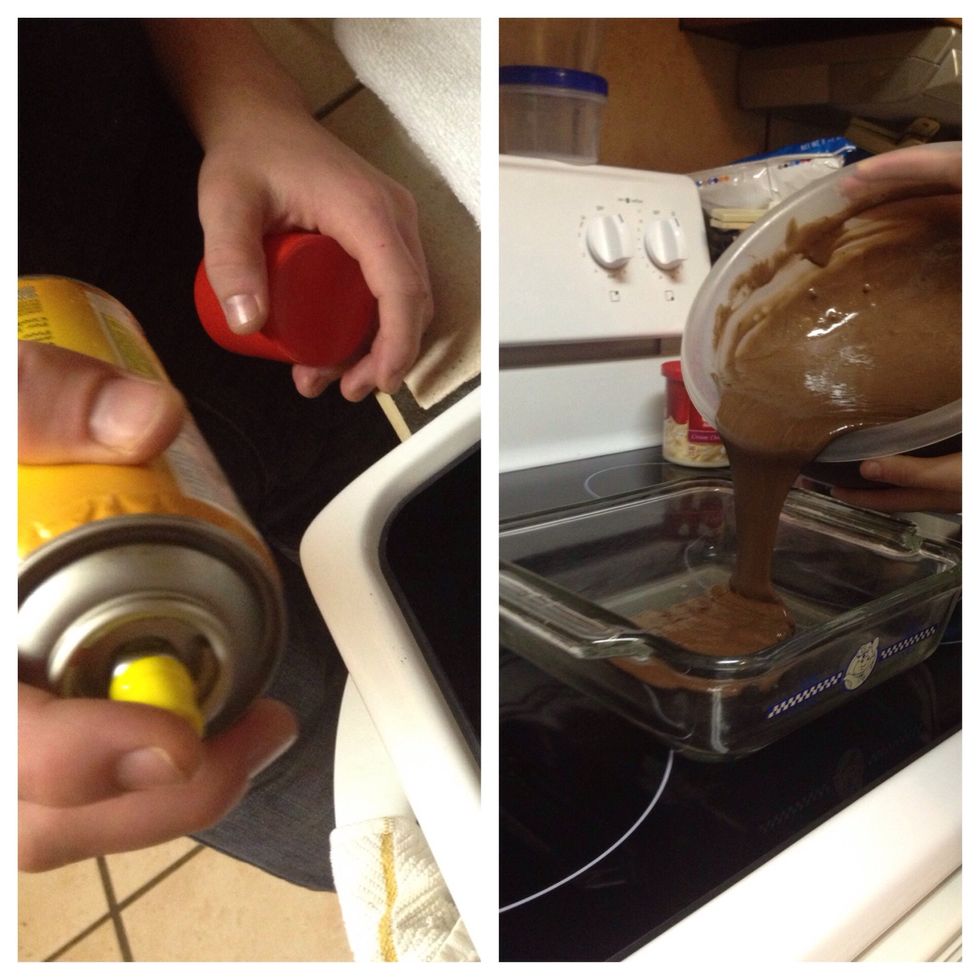 Sixth step: After you have mixed everything together you will then pour it into your 9 x 9in pan. You may also spray your pan with Pam (optional)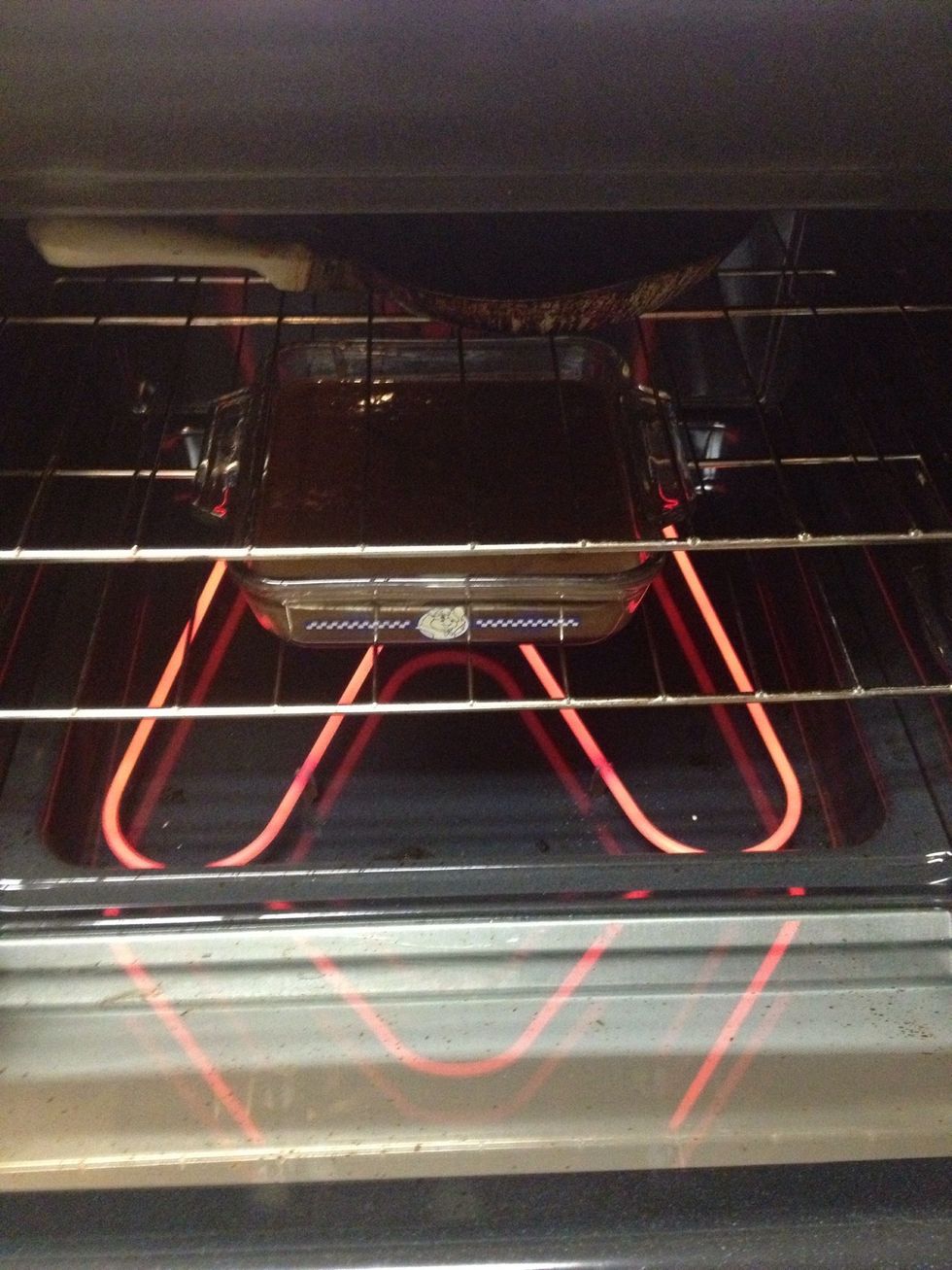 Seventh step: Next you then will be putting your pan into the oven, but make sure you put a timer on 40-45mins. You will have to check the cake to make sure it's completely done.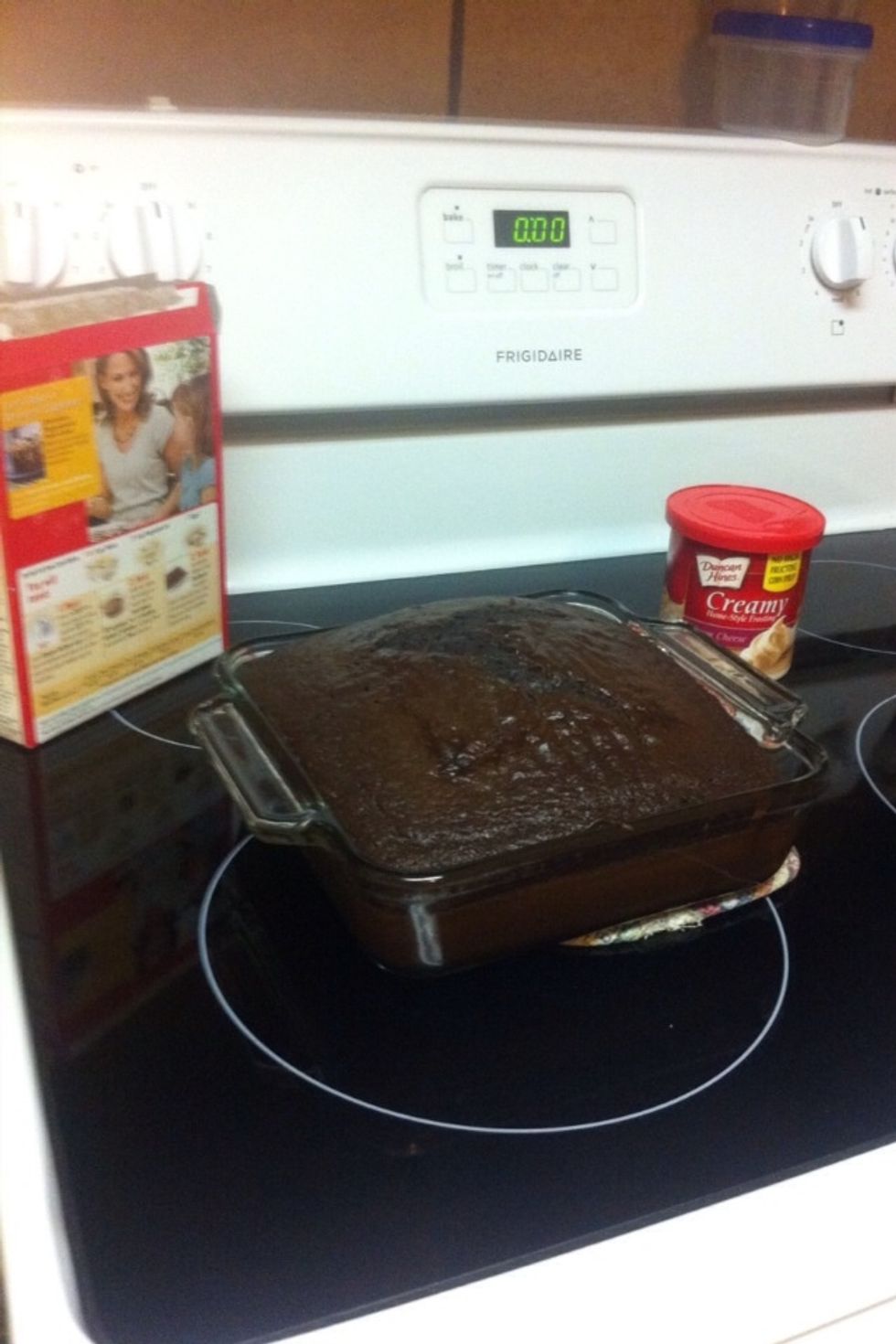 Eighth step: Then you will pull out of the oven, wait about 20 mins. For it to cool off and will cover it with your icing.
Ninth step: layer it in more icing after letting it cool, you can use a whole jar of icing that's your call.
9 x 9in pan
1 measuring glass
Big bowl
Fork/ blender
Betty Crocker super moist cake box
1/2cup of vegetable oil
1 1/4cups of water
3 eggs
Creamy Duncan Hines icing