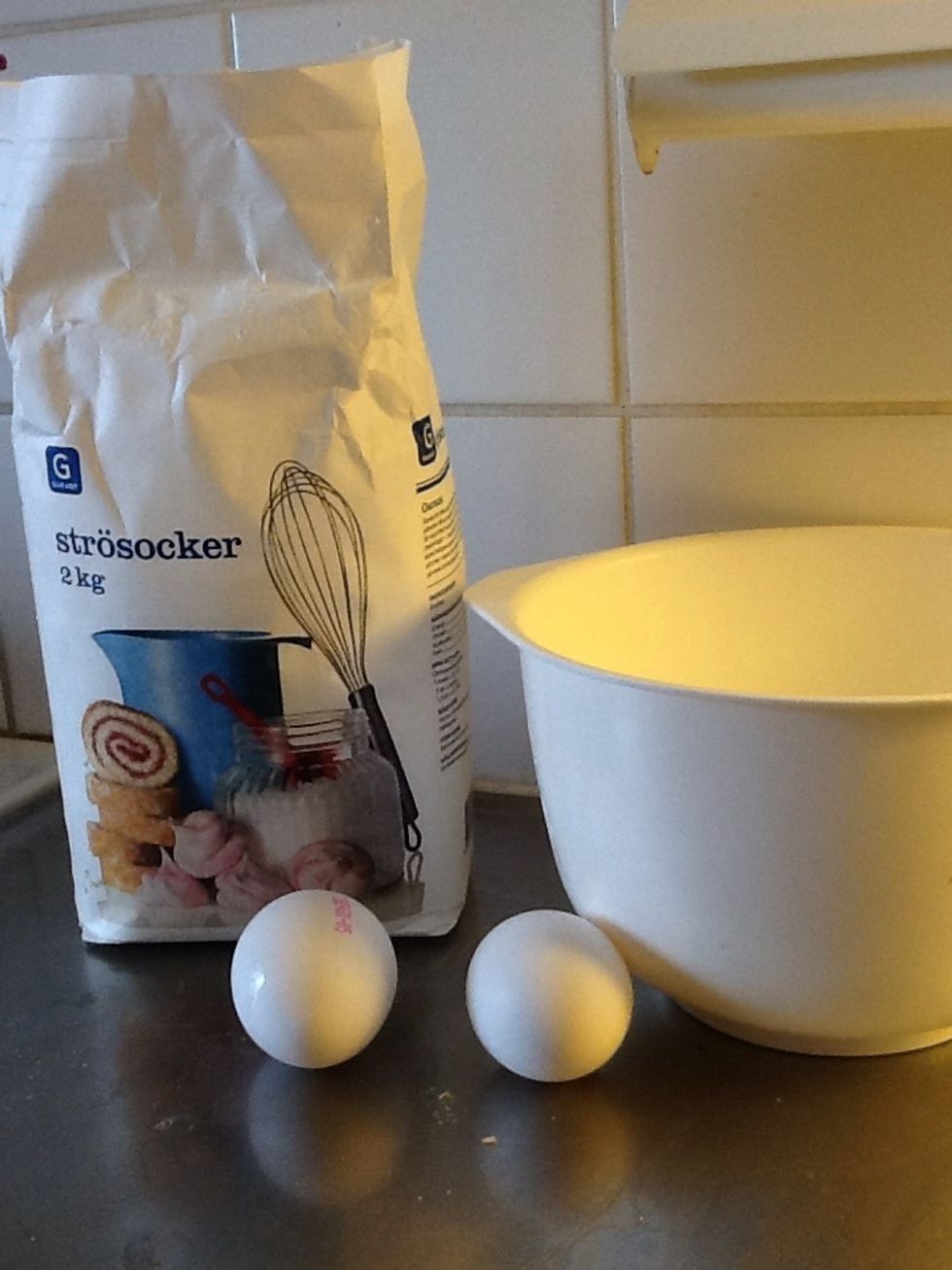 You will need 2 eggs and and 2 decilitres of sugar. And then you will whisk it together into a batter.
Melt the butter and let it cool down.
Take a bowl and mix the wheat flour, baking powder and the vanilla sugar. Then you slowly add the dry ingredients into the batter.
Add the water and the butter.
Then you put the batter in a baking pan and the put it in the oven. 175 degrees for about 40-50 minutes.
3.0 decilitres of wheat flour
2.0tsp Vanilla Sugar
2.0tsp Baking powder
75.0g Butter
1.0 Decilitre water or milk