I use whey instead of water, I have so much because I make Cheese.
Put the sour dough in the bowl. Add everything else. Combine.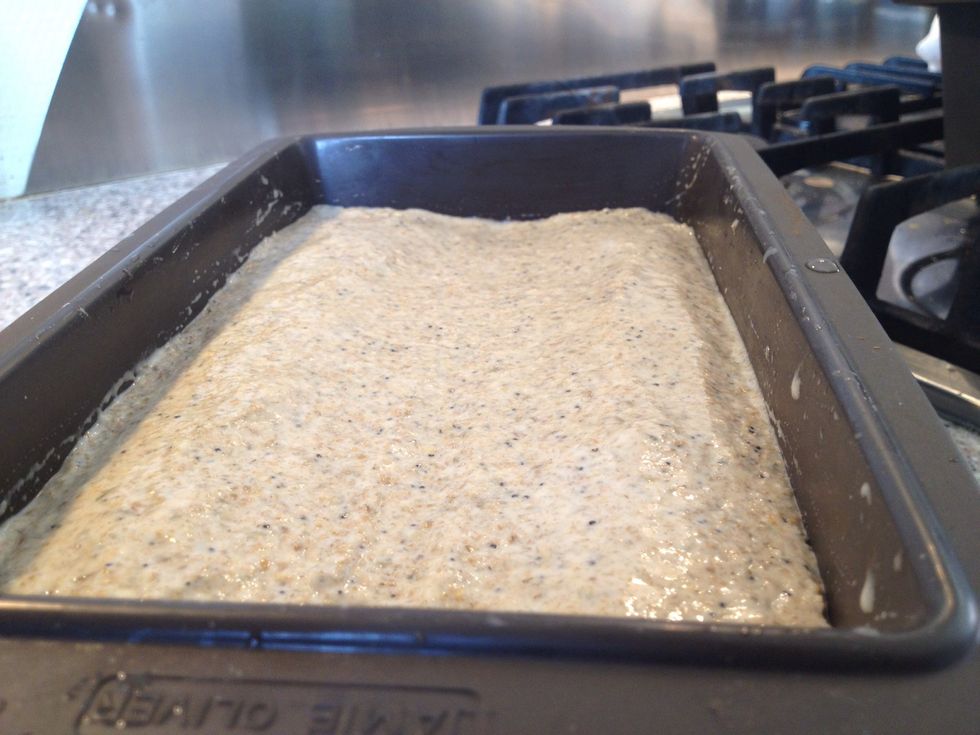 Place it in a baking tin. Make an indentation in the middle so that the dough rises evenly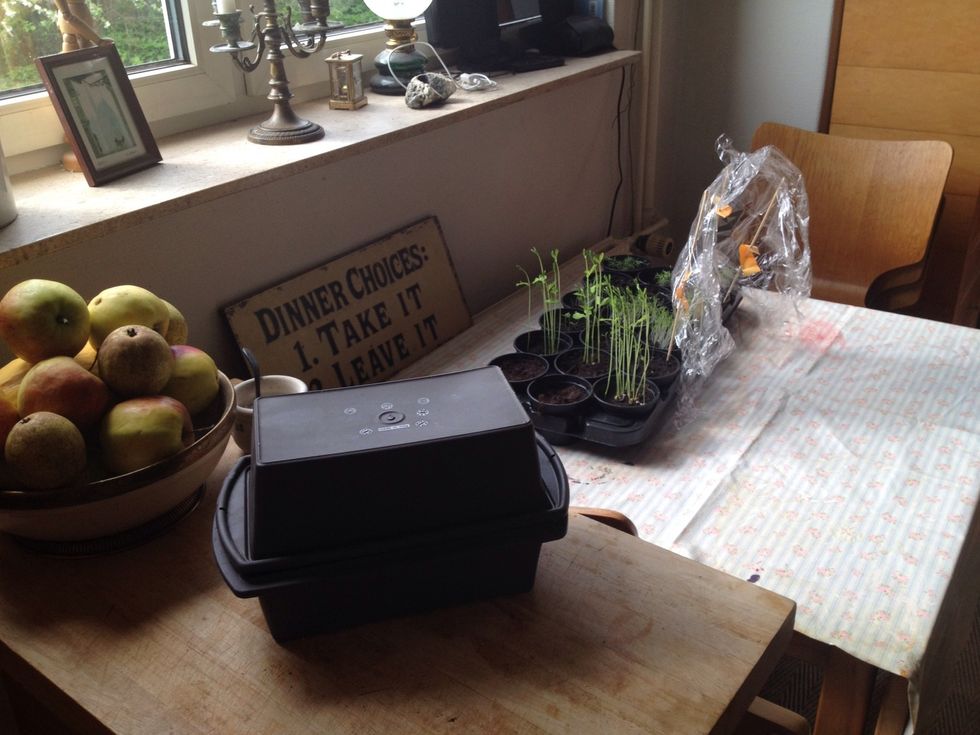 Cover, And let it stand until it have doubled in size.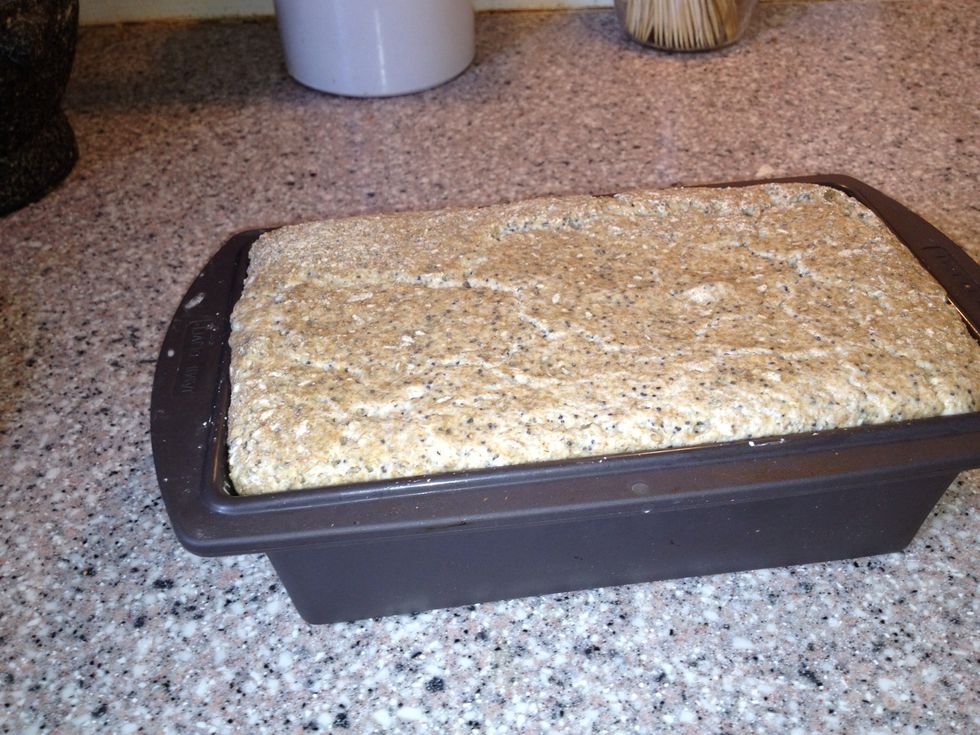 First rise done. It took 3 hours.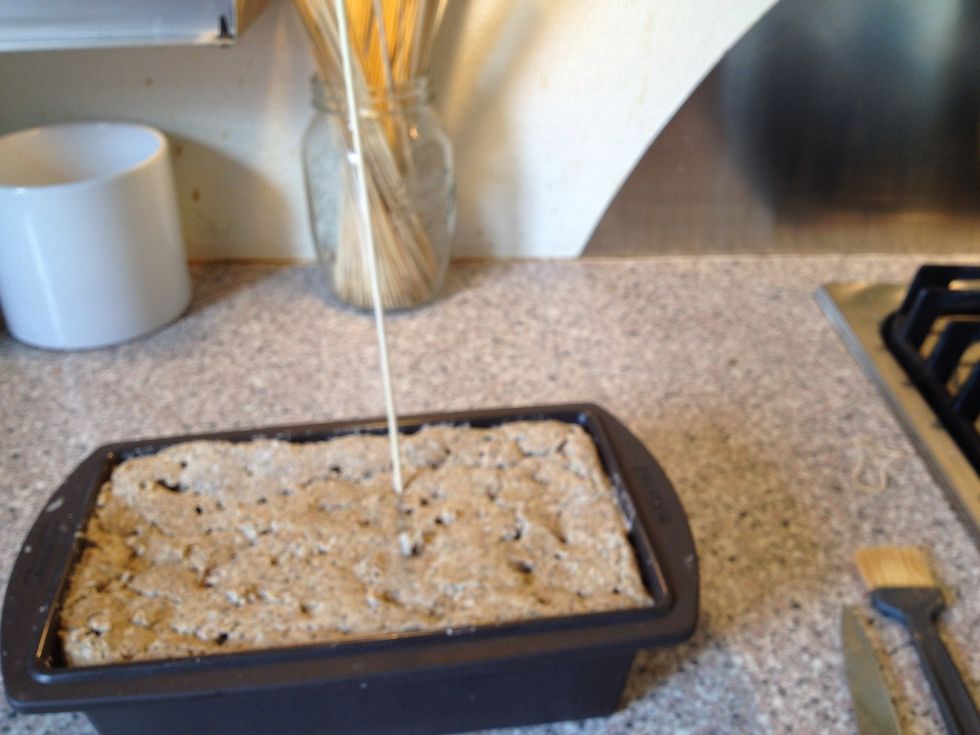 Punch holes all the way to the bottom. Use a skewer or a knitting needle. This is done to let the steam out while baking. Time for the second rising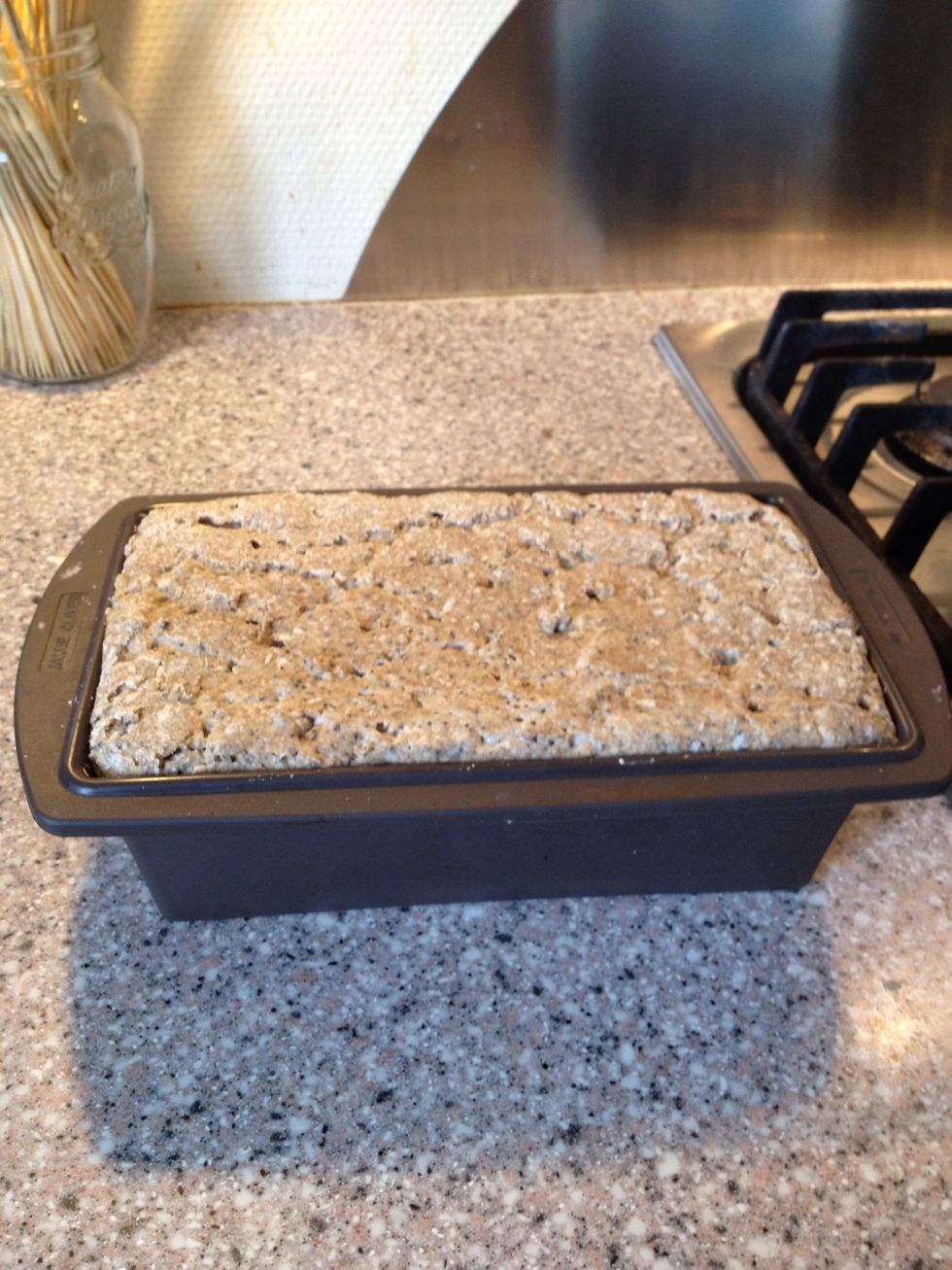 The bread have now been rising for 1 hour and is ready to be baked. Place in the oven and set the heat for 350f - 175c. Bake for 2 hours.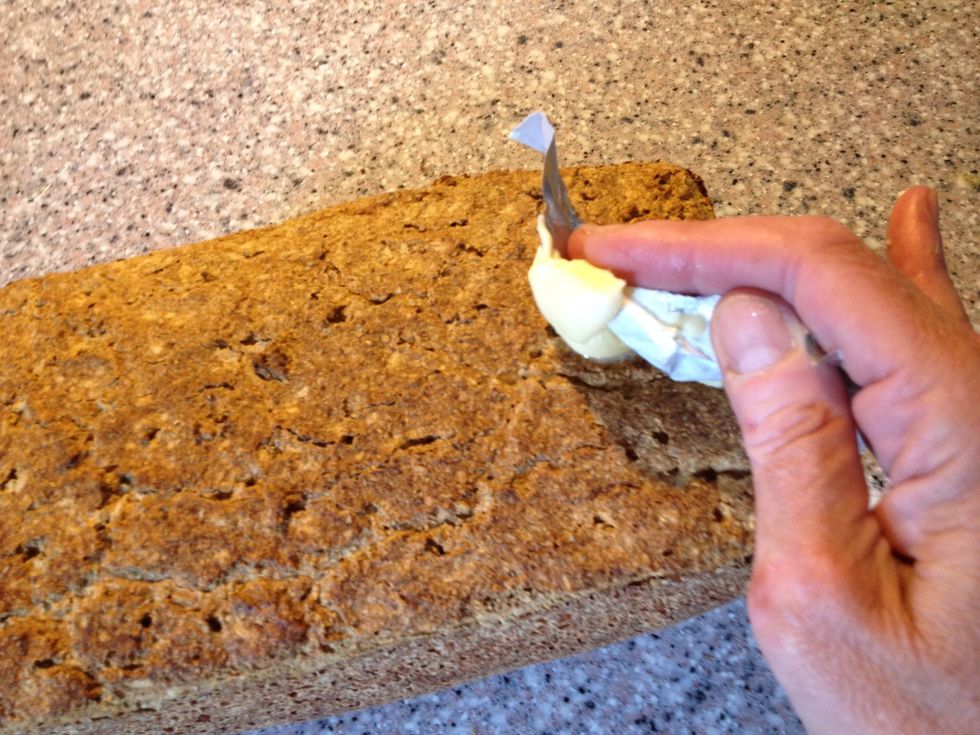 Smear the warm bread with butter
If you could smell this.........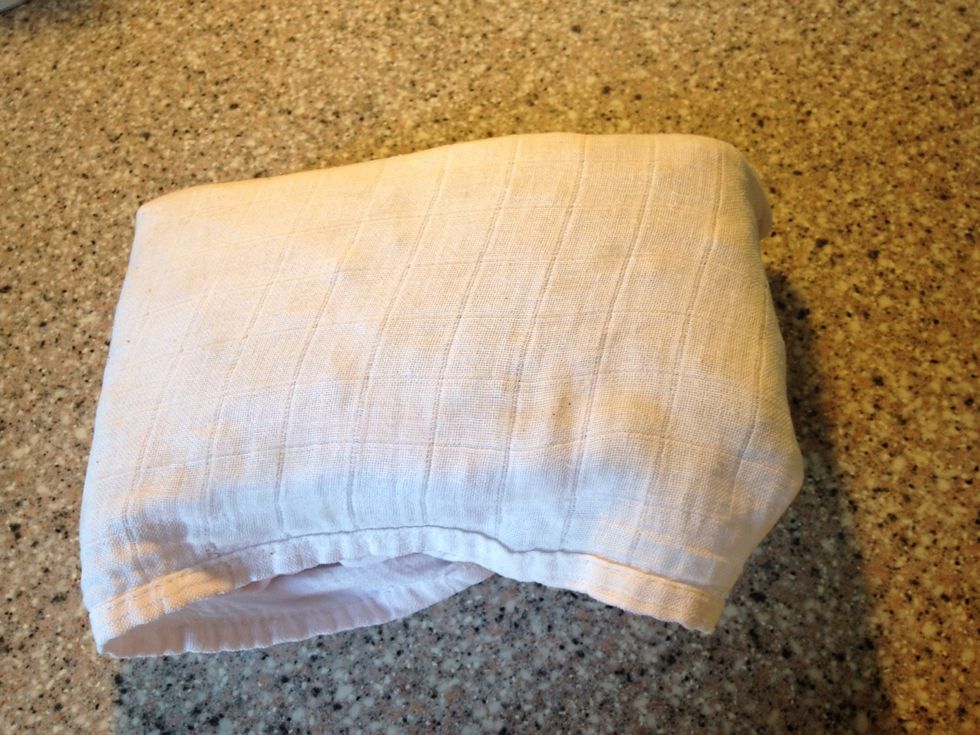 Wrap in a clean cloth. You have to wait until tomorrow to taste. Freshly baked rye bread can not be carved.
Put the still hot bread in a plastic bag and let it cool. When cool put it in the fridge Always keep rye bread in the fridge.
600.0g Coarse rye flour
Sour dough
1/2l Water
50.0g Whole rye
25.0g Poppy seed
25.0g Sunflower seeds
25.0g Sesame seeds
1/2Tbsp Salt