How to bake a soft sandwich bread. easy
This is my everyday loaf, nothing fancy. You can also make buns or sausage rolls with this dough, just adjust the baking time.
20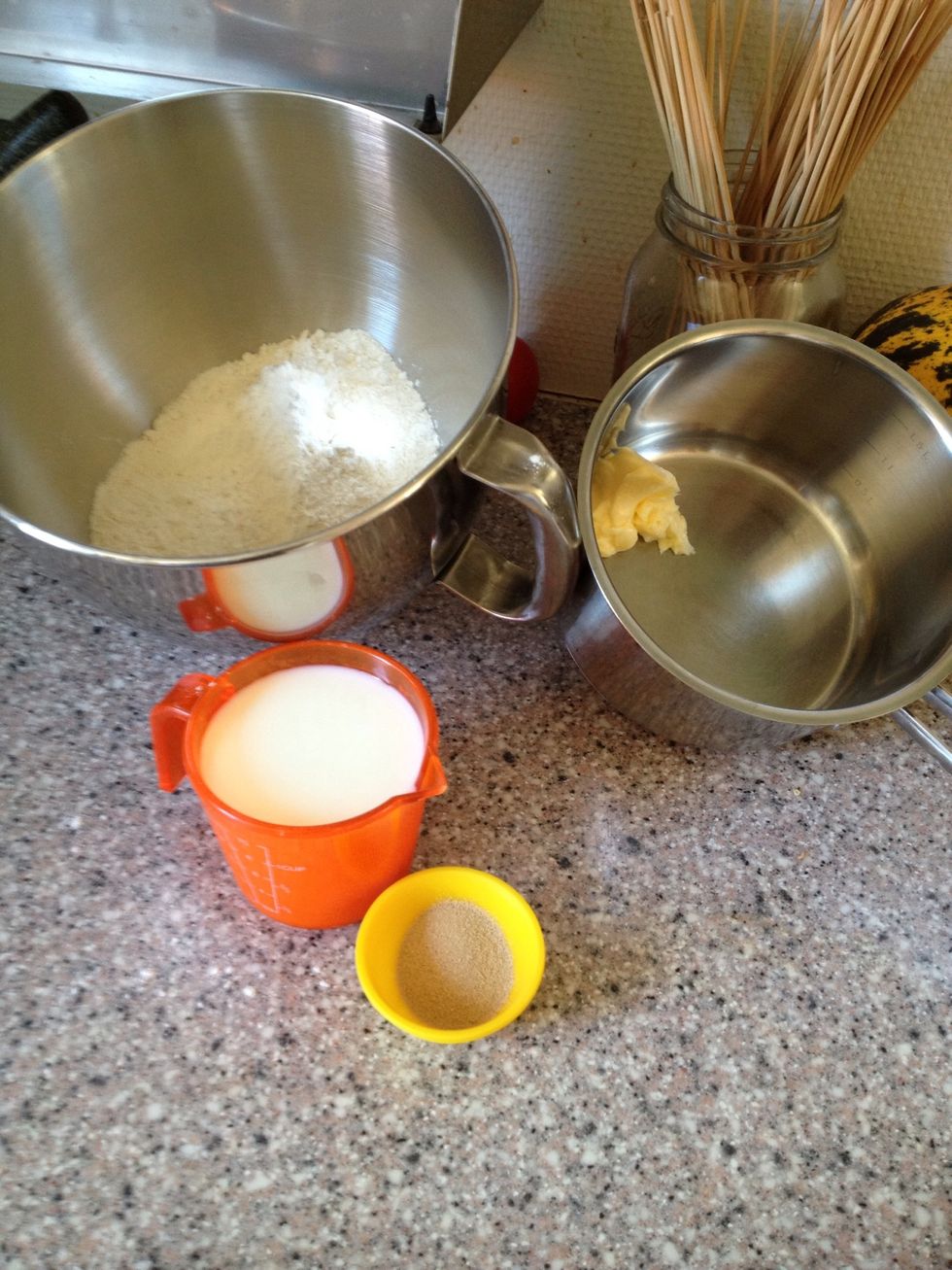 You could use water instead of milk.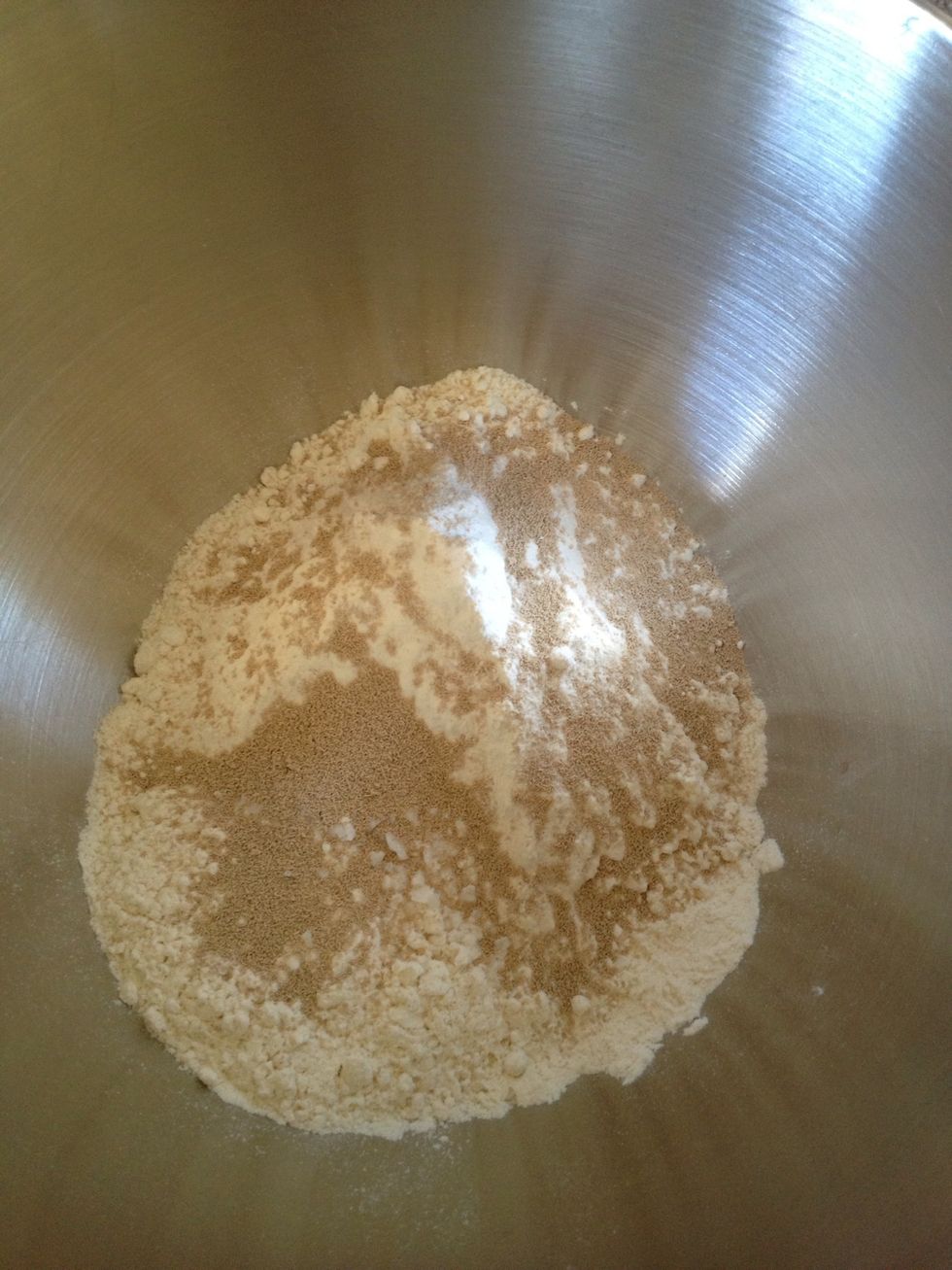 Mix yeast, salt and flour together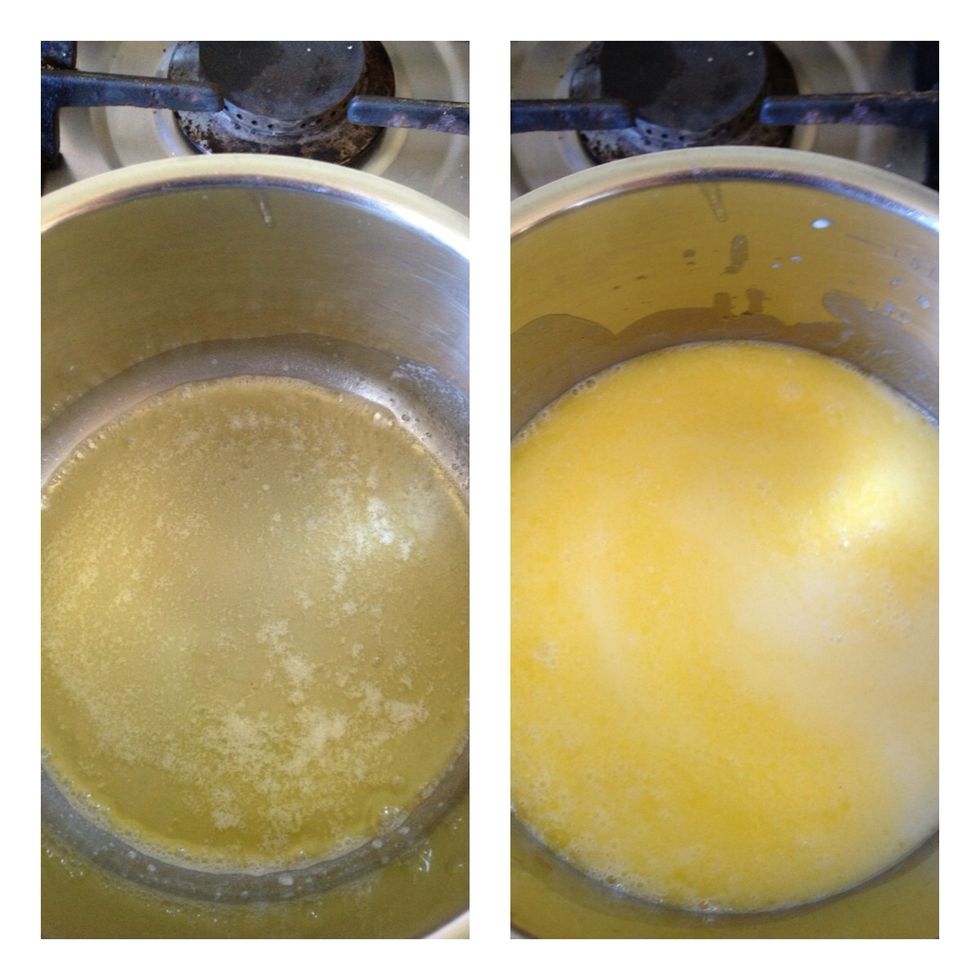 Melt the butter and turn off the heat. Pour in the milk. The milk-butter mix now has the perfect temperature.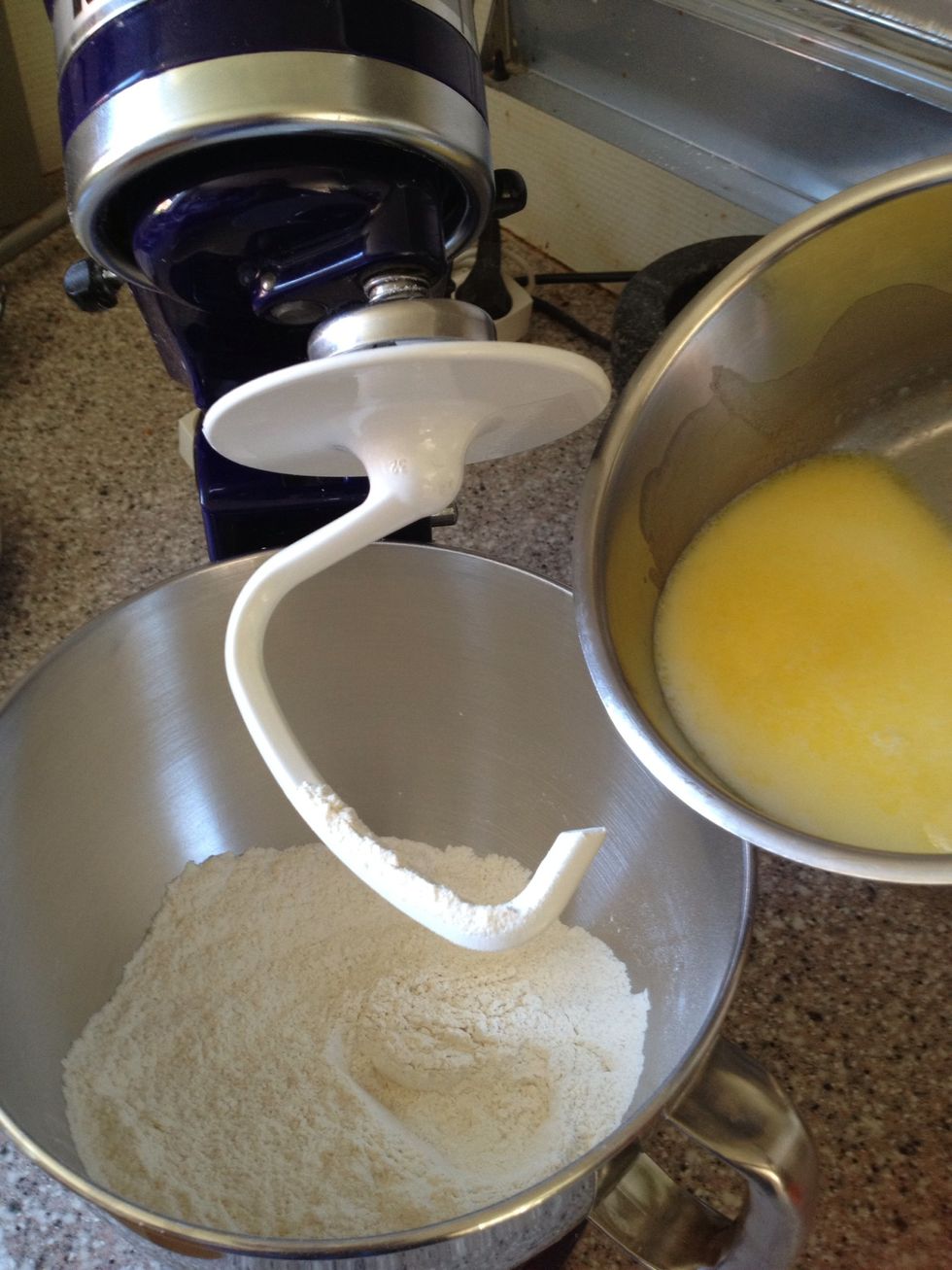 Add milk to the flour mix.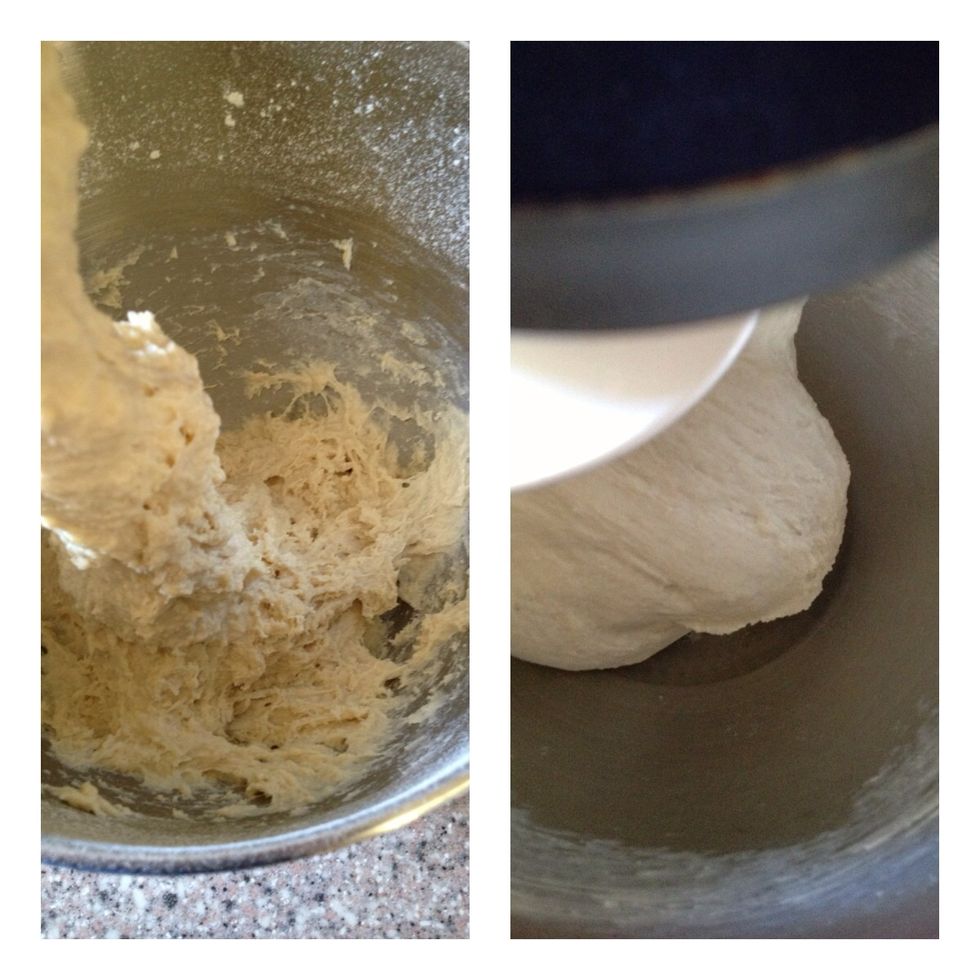 Start your machine and let it work the dough just until the dough is no longer sticking to the bowl, 4-5 minutes on full blast.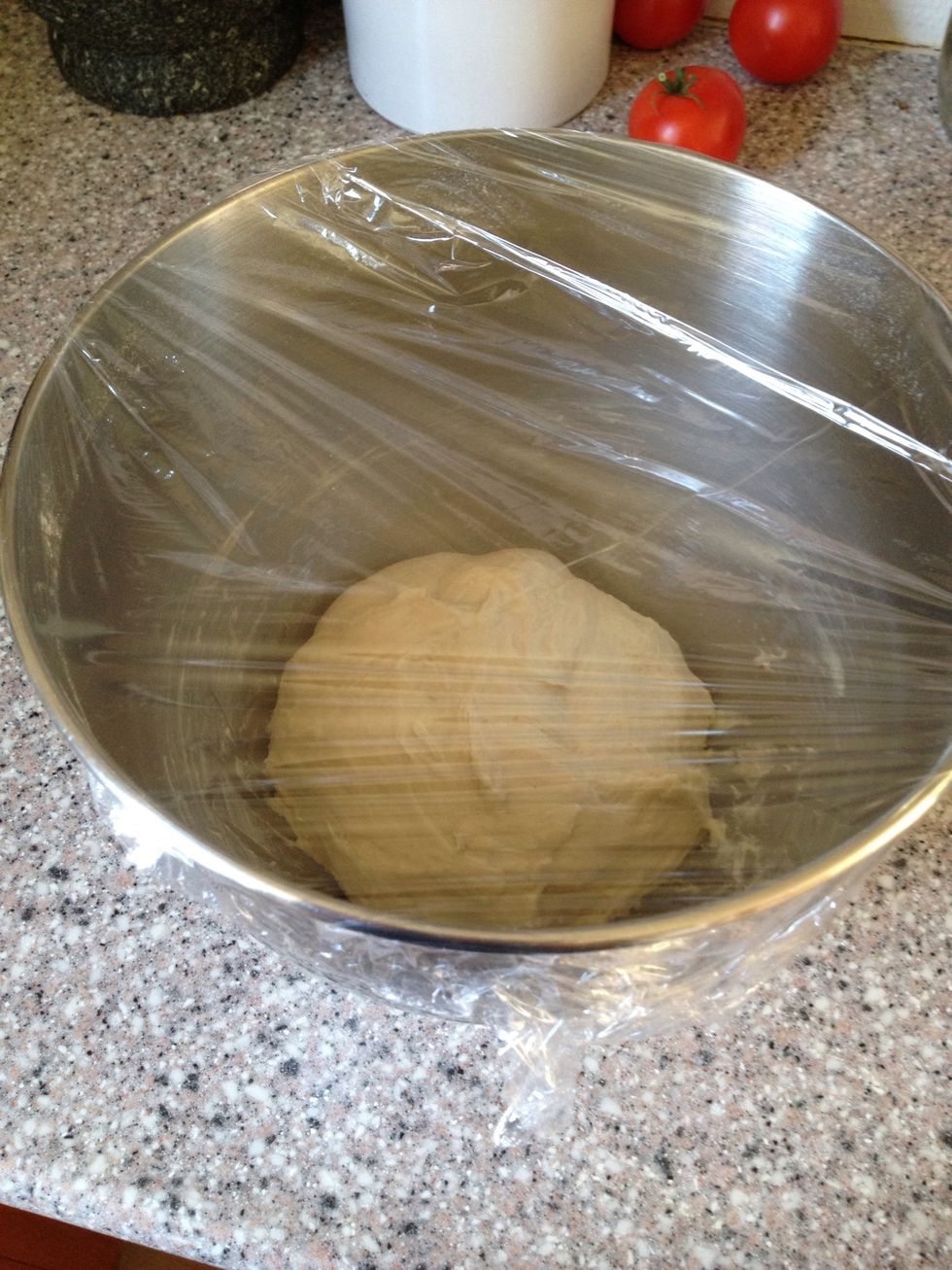 Cover with cling film and let it rise for 45 minutes or until it have doubled in size.
After 45 minutes my dough was ready for the next stage.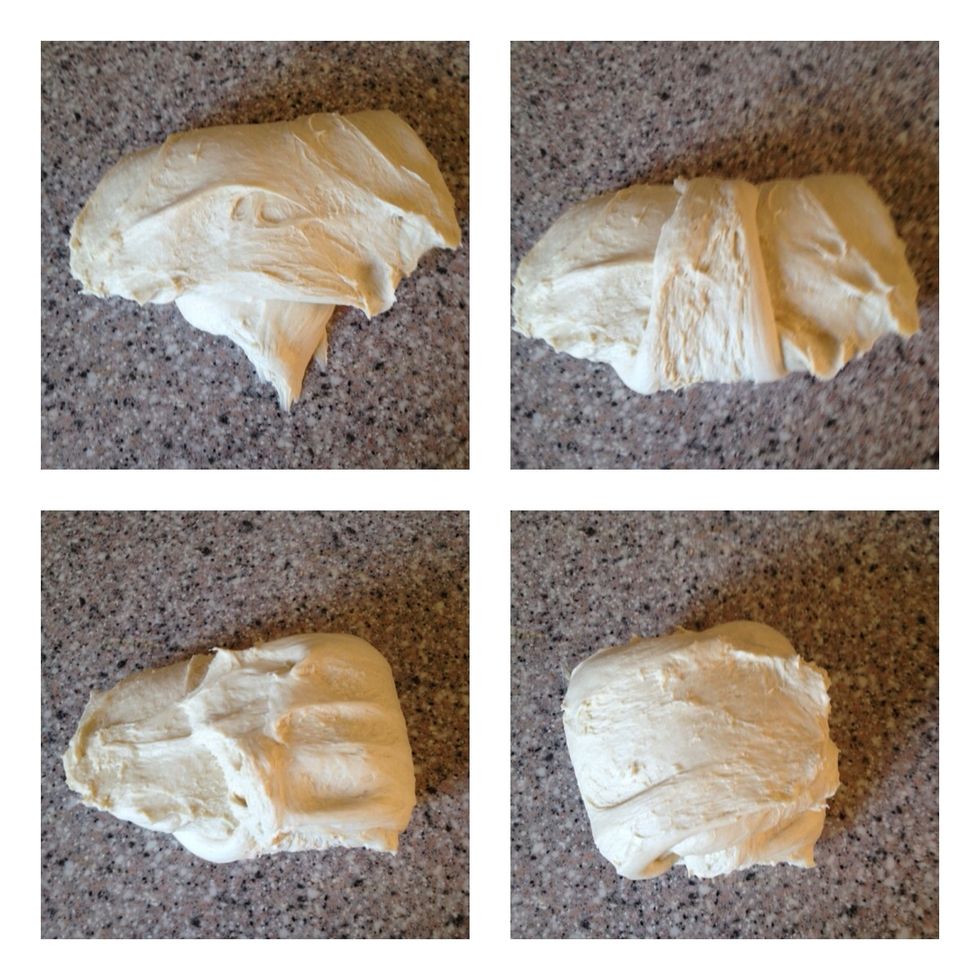 Place your dough on the work top, dust lightly with flour if your work top is made of wood. Fold the dough, until you can't fold any more. Just like paper you can't keep on folding.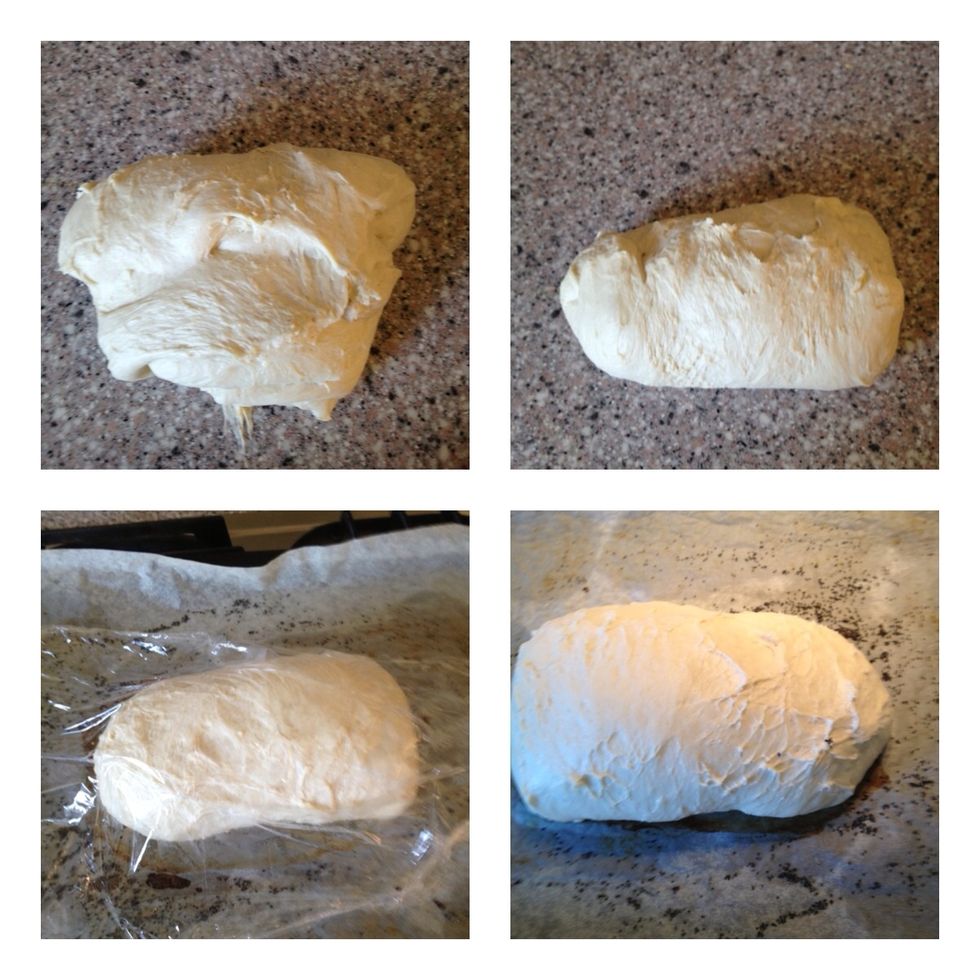 Your bread is now firm and you can shape it as you like. Place it on the baking paper with the fold facing down. Cover and let it rise for 30 minutes. Set your oven at 390°F /200°C
If you are making buns or rolls, fold each individually and bake for 12-15 minutes The folding is important because it firms up the dough and your bread or buns will keep the shape while baking.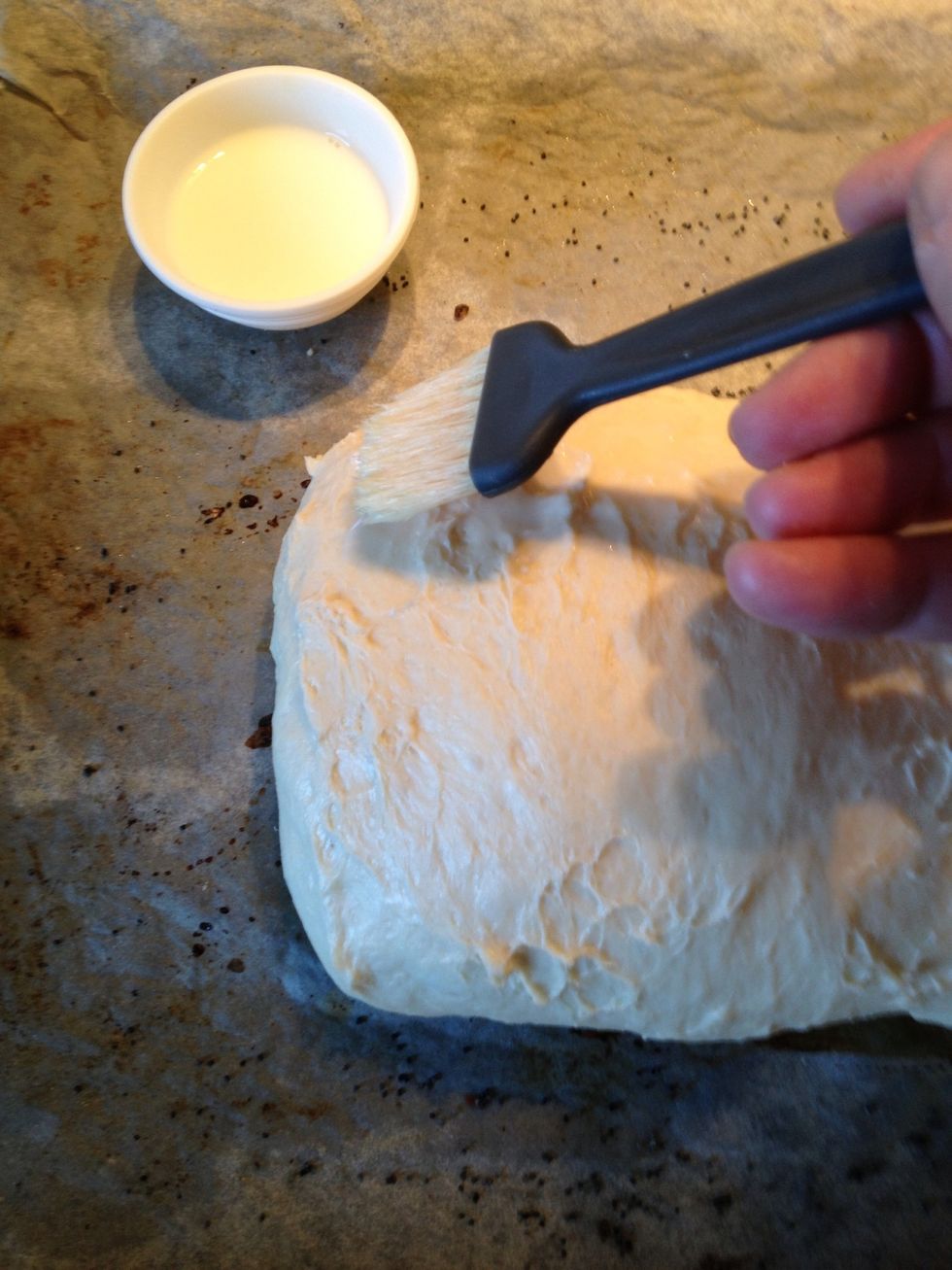 Brush with egg wash or milk.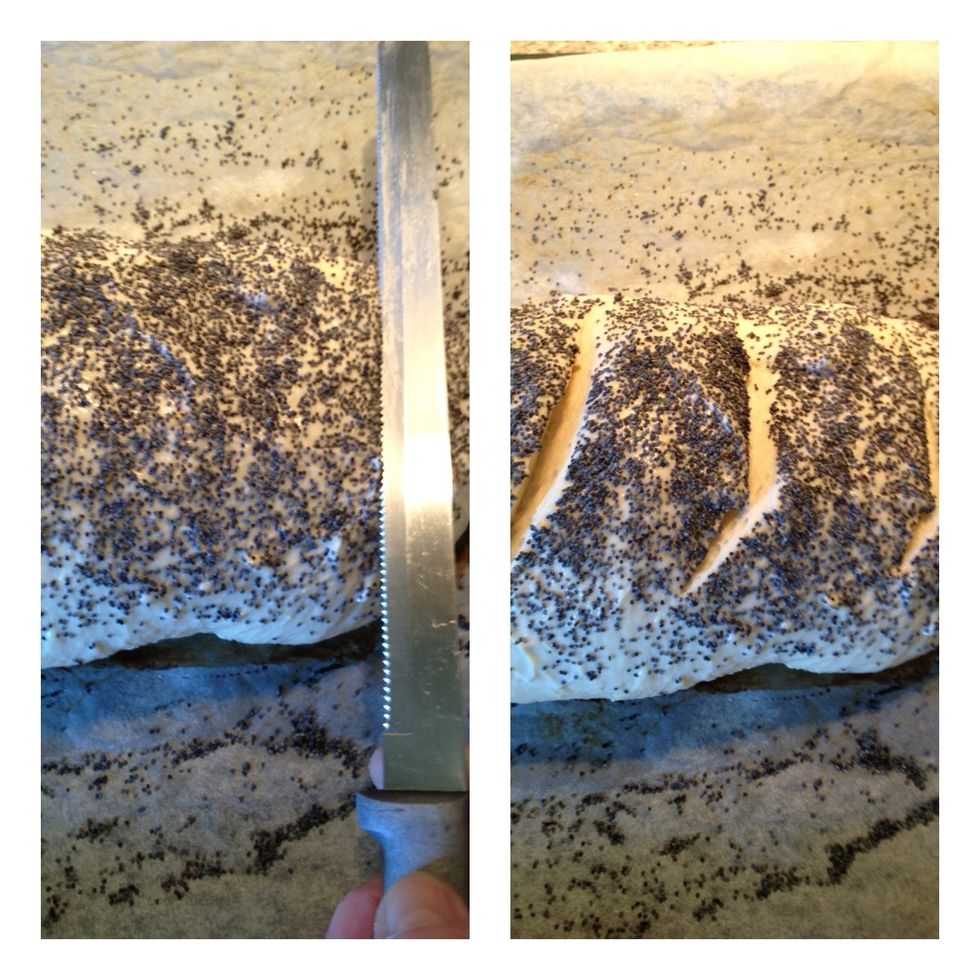 I like poppy-seeds. Cut your bread with a serrated knife at a 45° angle. You do this to control the cracks that will form as the bread is baking. Bake for 35 minutes.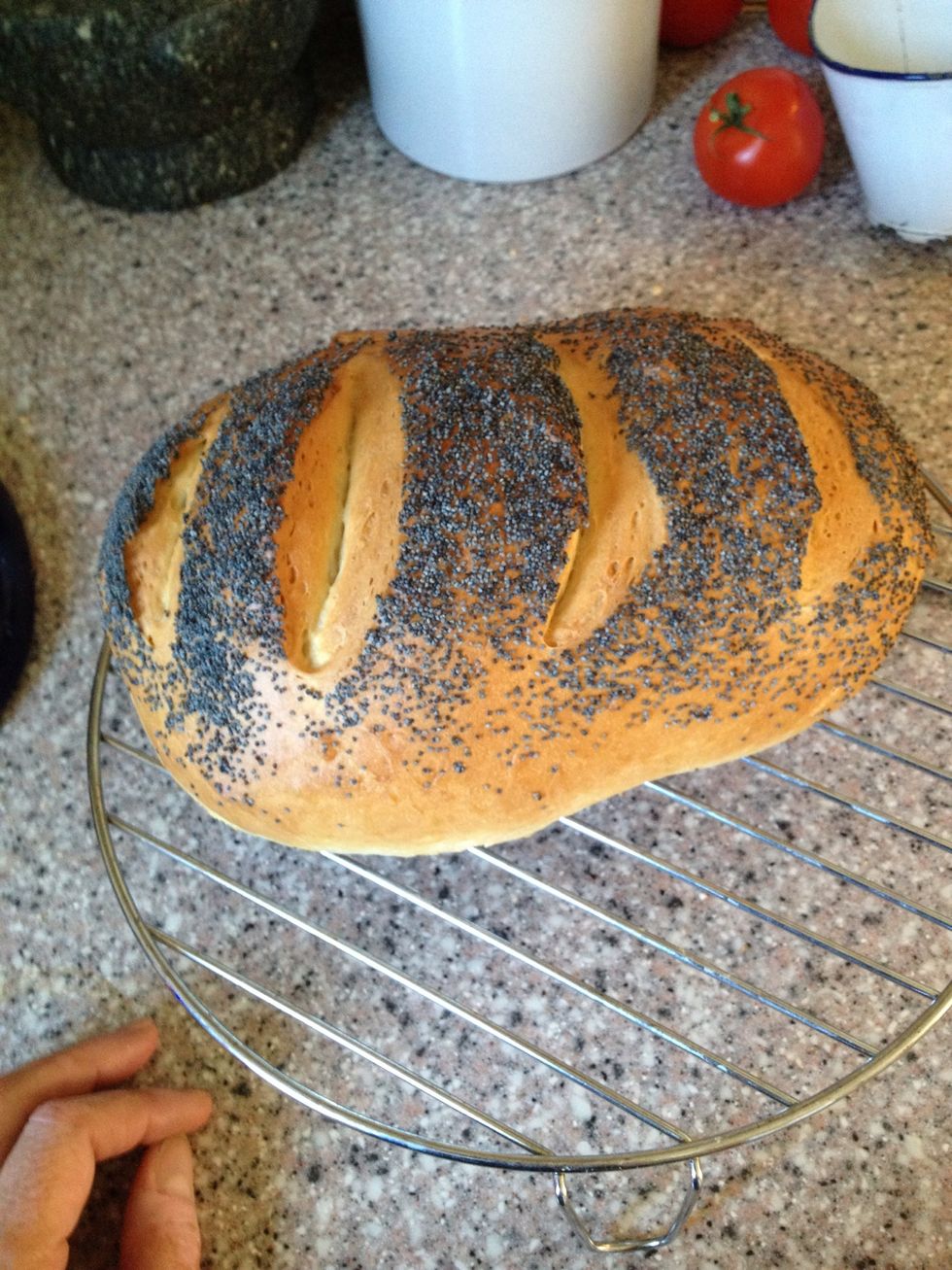 Let your bread cool for 20 minutes before cutting it.
The bread is soft and with small holes. It will keep fresh for 2-3 days. Just keep it out of the fridge and NOT in a plastic bag. Wrap it in a tea towel if you feel you must cover it up.
1/4c Milk
1.0oz Butter
14.0oz Flour
1.0oz Dried yeast
1.0tsp Salt