How to bake a single cupcake in 1 minute
There are many recipes to make cake in a mug. But, what about a cupcake? Here's how...
89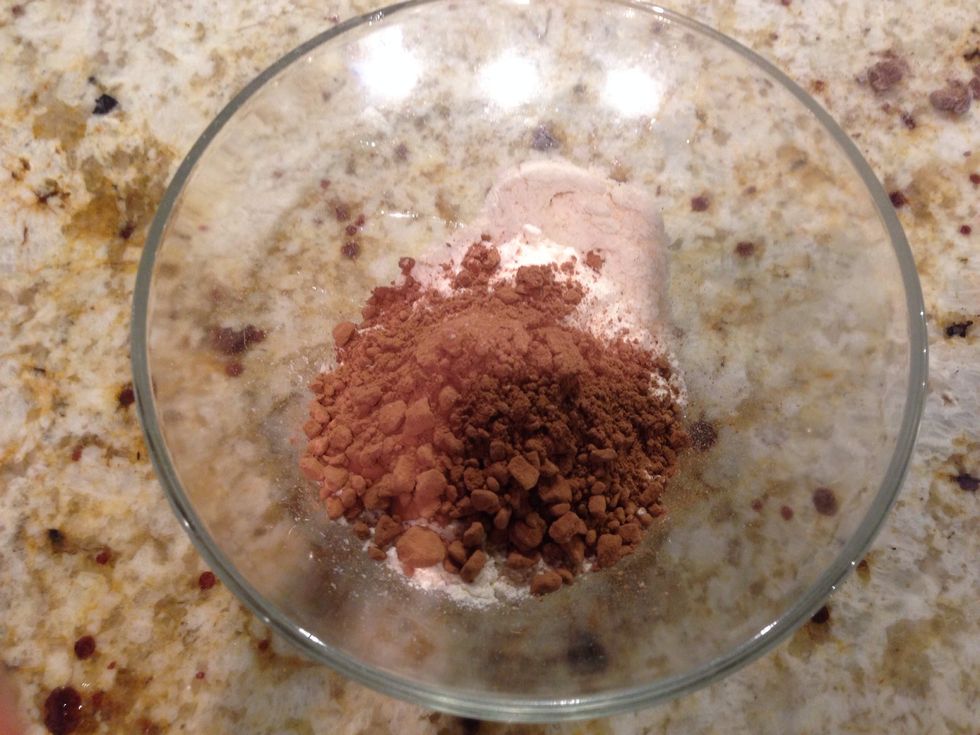 Start putting all the cake ingredients into a small bowl. (See the list of ingredients.)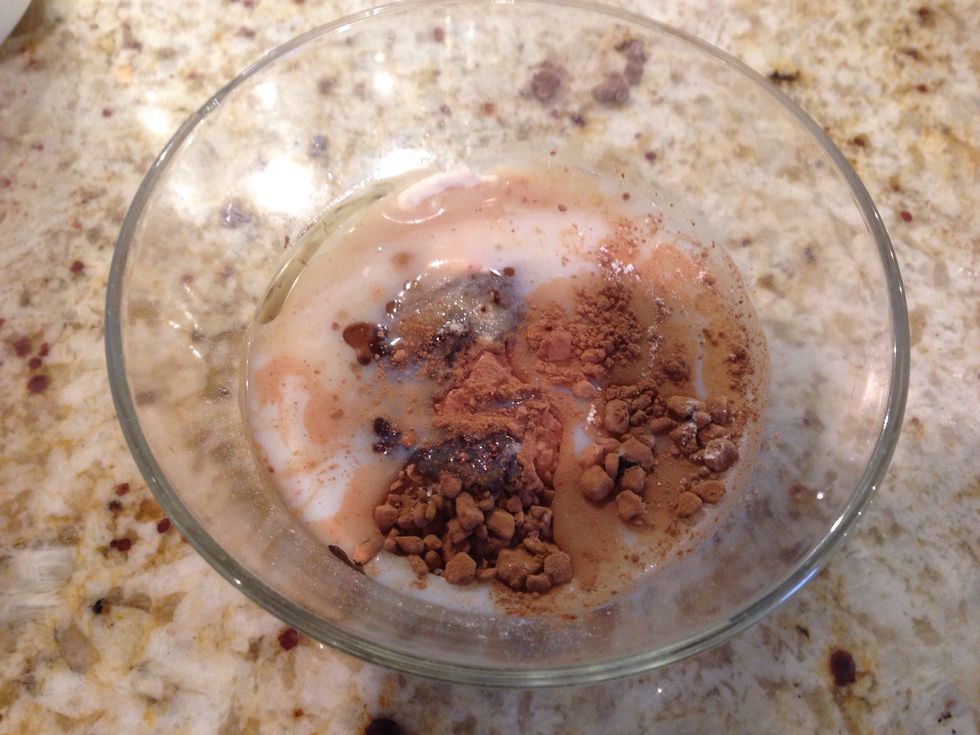 Continue adding all ingredients and stir until well blended.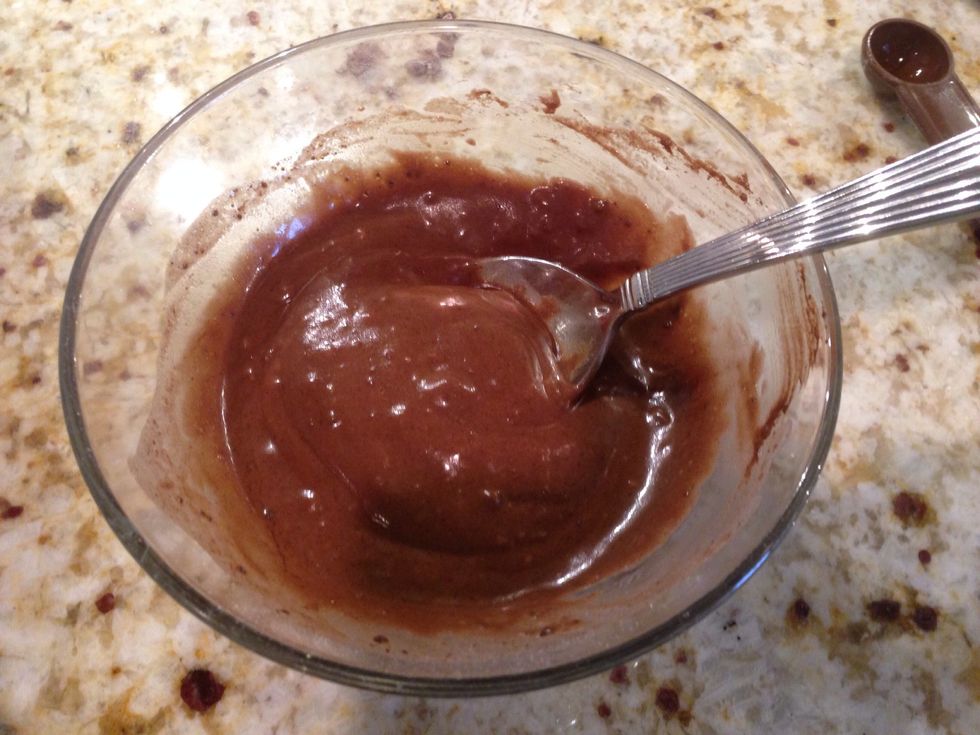 This is blended well and is the right consistency for cake mix.
Pour into a PAPER cupcake liner. I used a small ramekin to support it, but I don't think it made a difference.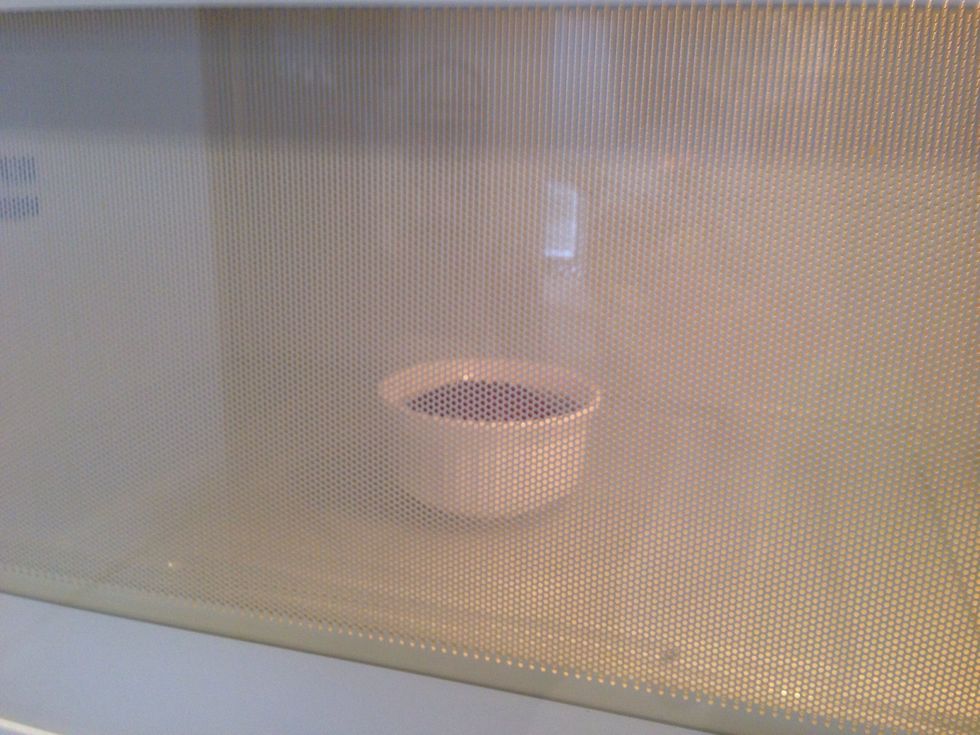 Microwave for exactly 1 minute.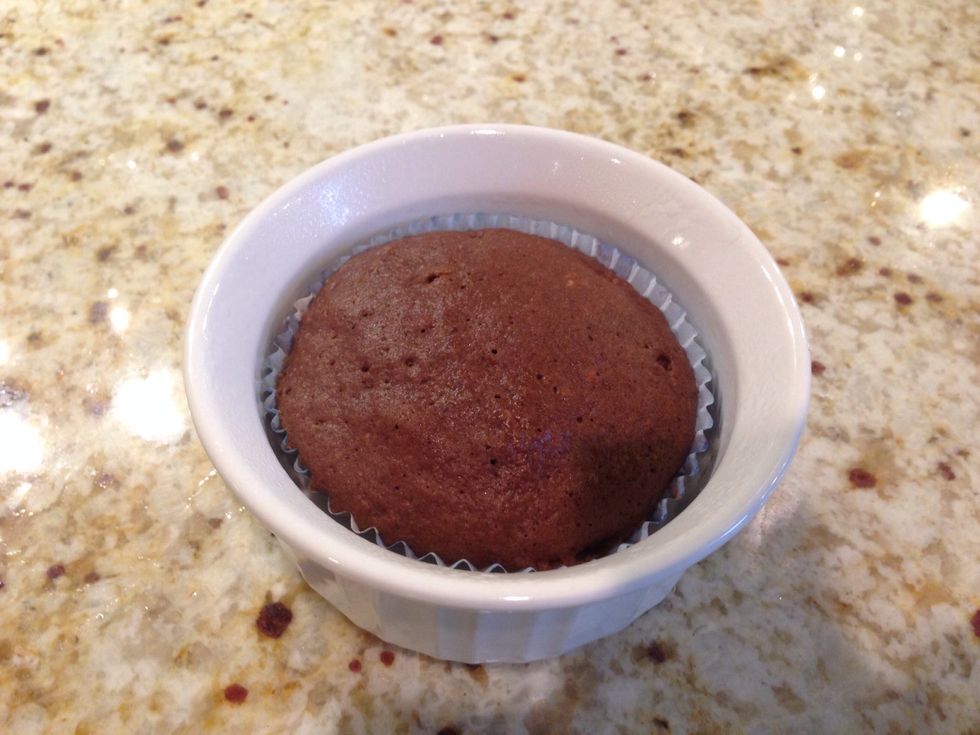 Perfectly baked. (It did seem to spread out a little wider than I would like.)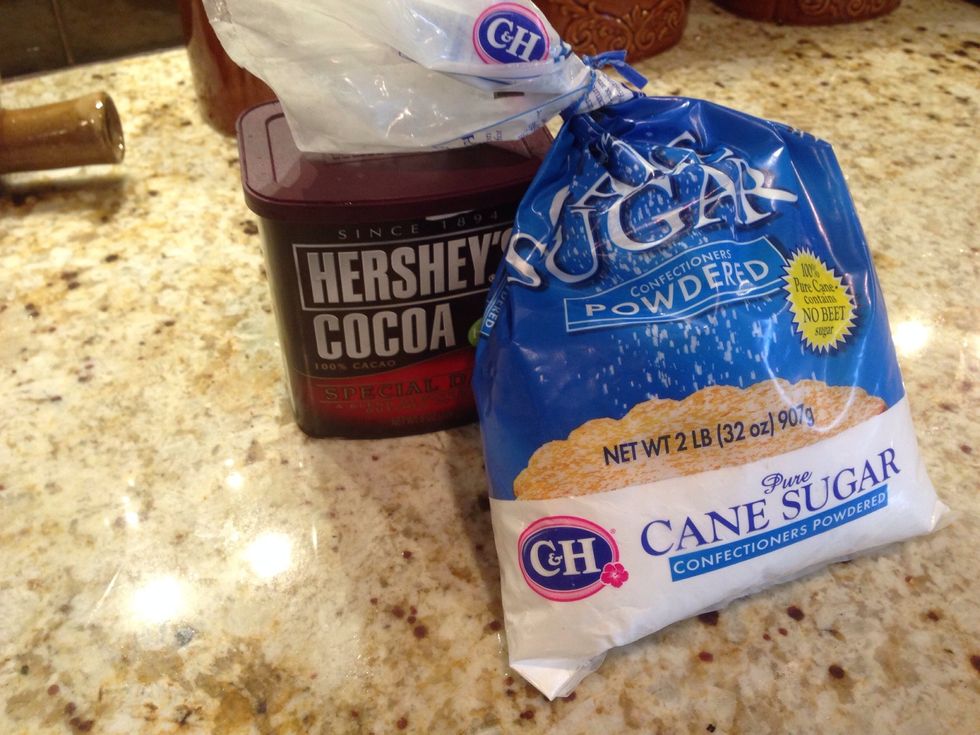 Make a simple chocolate frosting using cocoa, powdered sugar and water.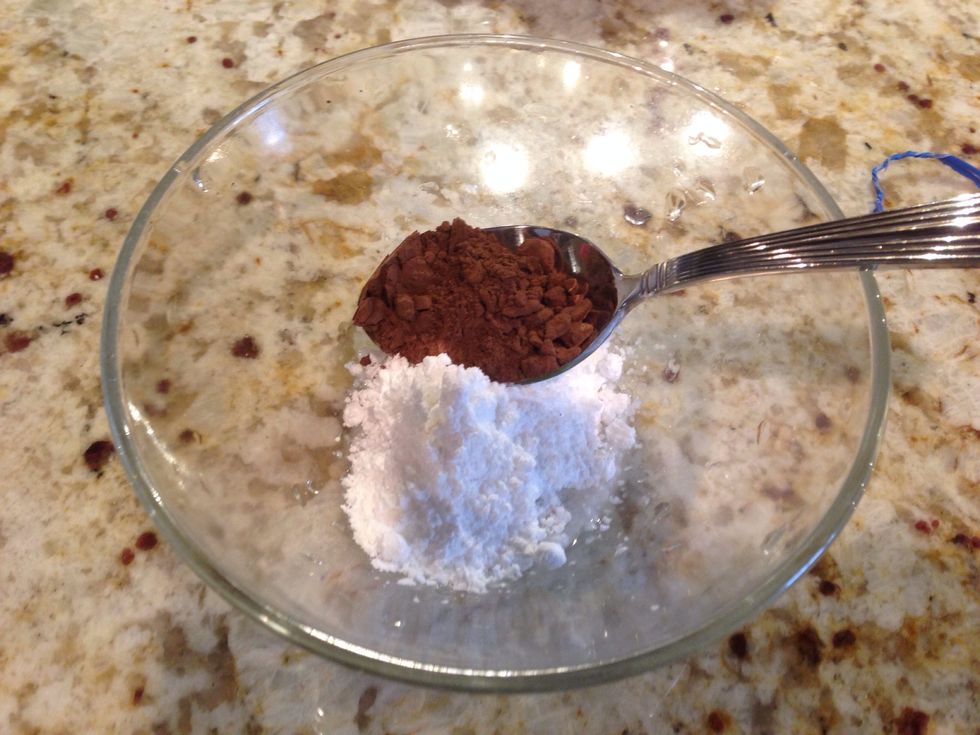 In a small bowl, add 1/3 cup powdered sugar and about 1 tablespoon cocoa. Drizzle a tiny bit of water, about 1/2 tablespoon, into the bowl.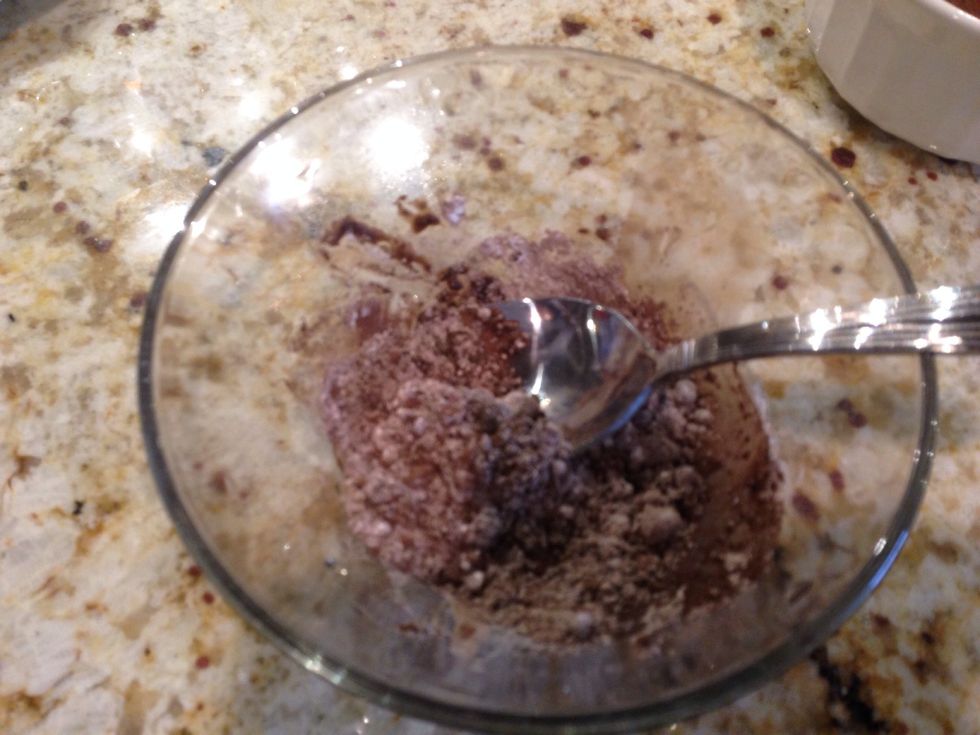 Stir until completely smooth. It will seem too light in color and dry at first, but it will moisten and darken when fully blended. Add drops of water if needed.
Ready to spread.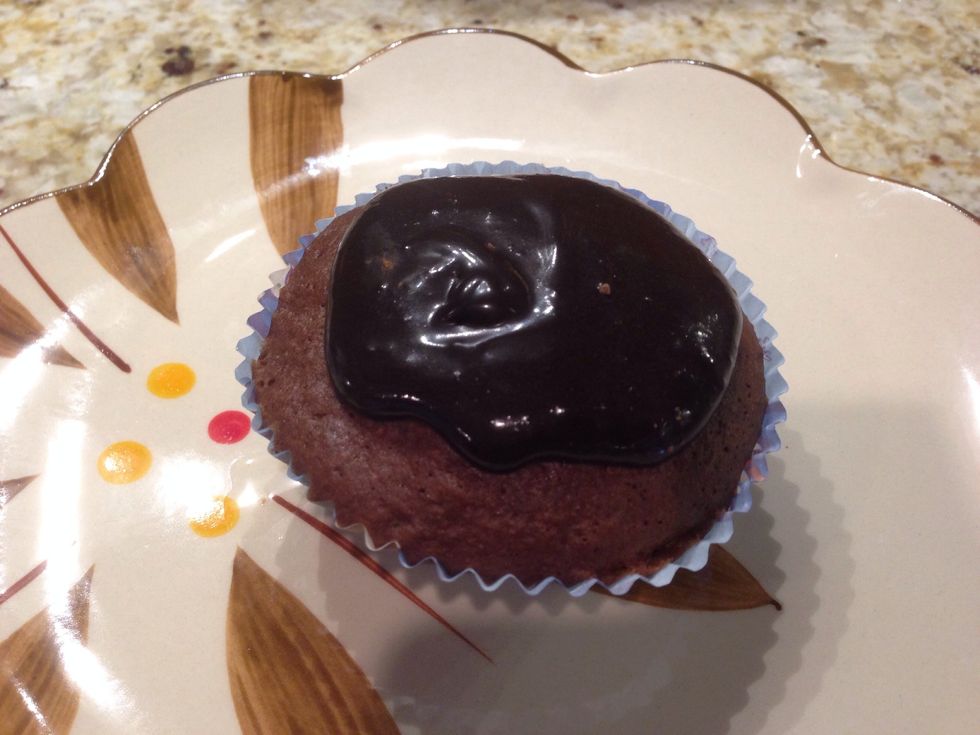 Spread frosting.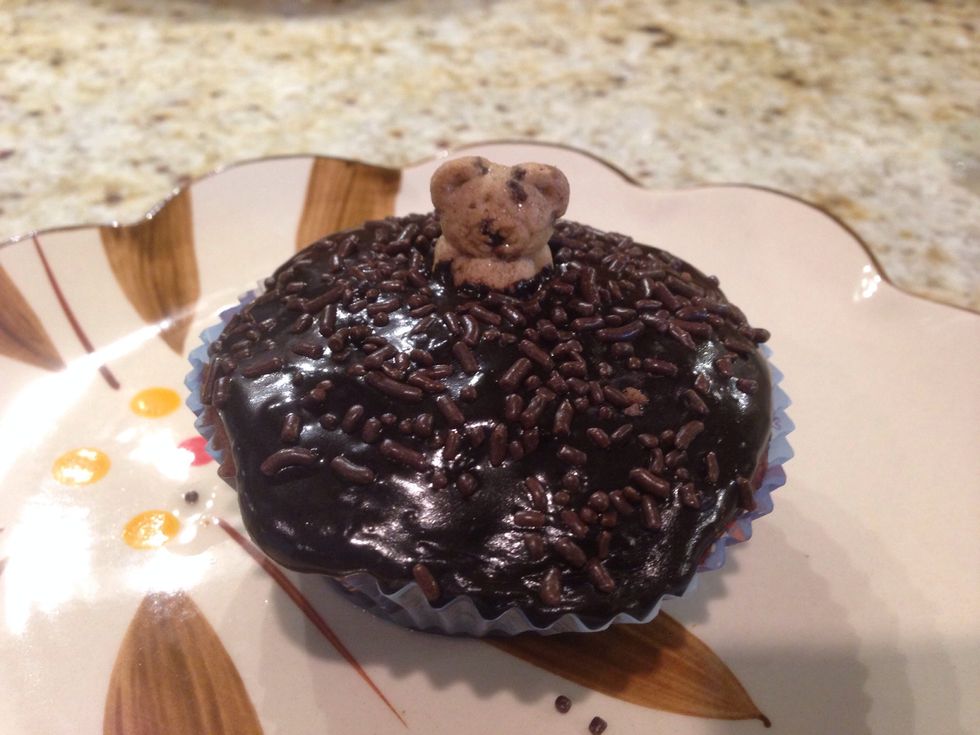 Decorate as you like. I created a groundhog coming out of his hole since it's Groundhog Day.
Turns into a pretty tasty cupcake for one!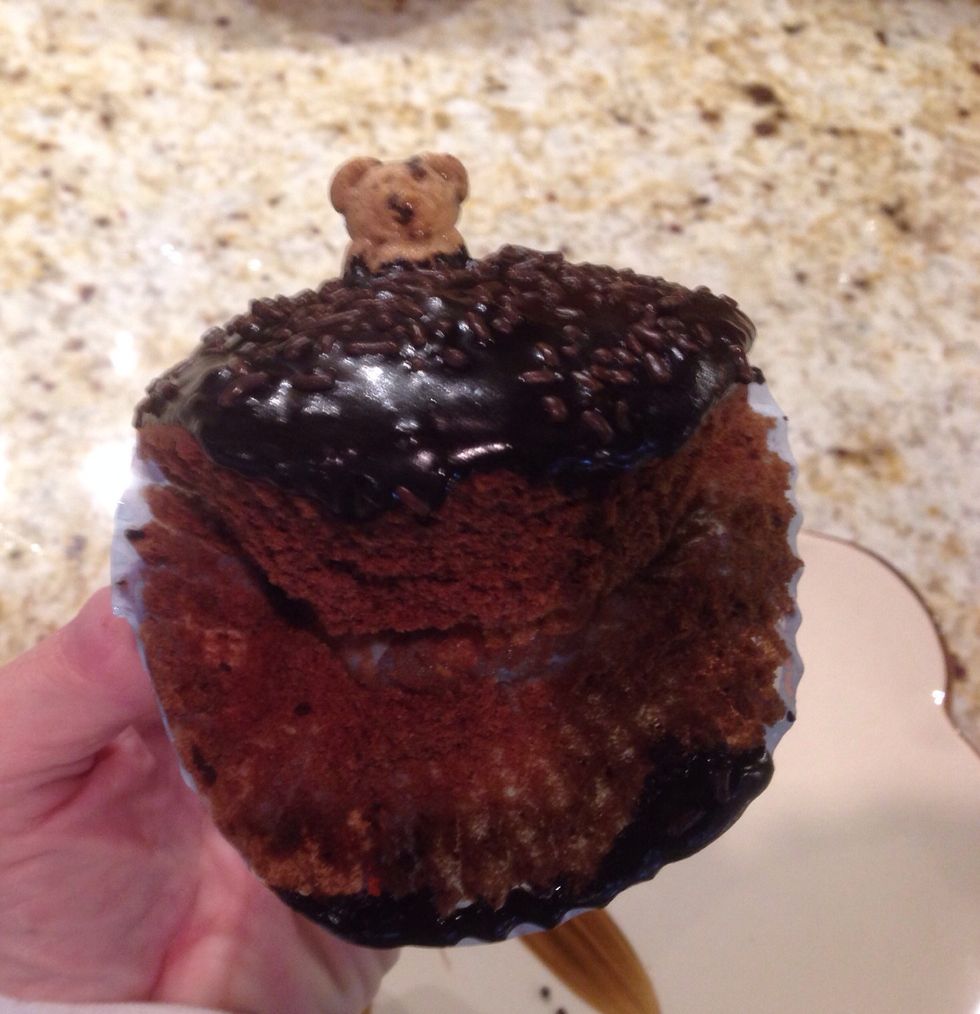 Peeling away the liner.
Yum!
1 heaping tablespoon cocoa
1/8 tsp salt
3 tablespoons flour
1/2 tsp vanilla
3 tsp vegetable oil
1 and 1/2 tablespoons sugar
1/4 tsp baking powder
3 tablespoons milk
For icing:
1/3 cup powdered sugar
1 tablespoon cocoa
Bit of water