Turn on the oven at 175 C.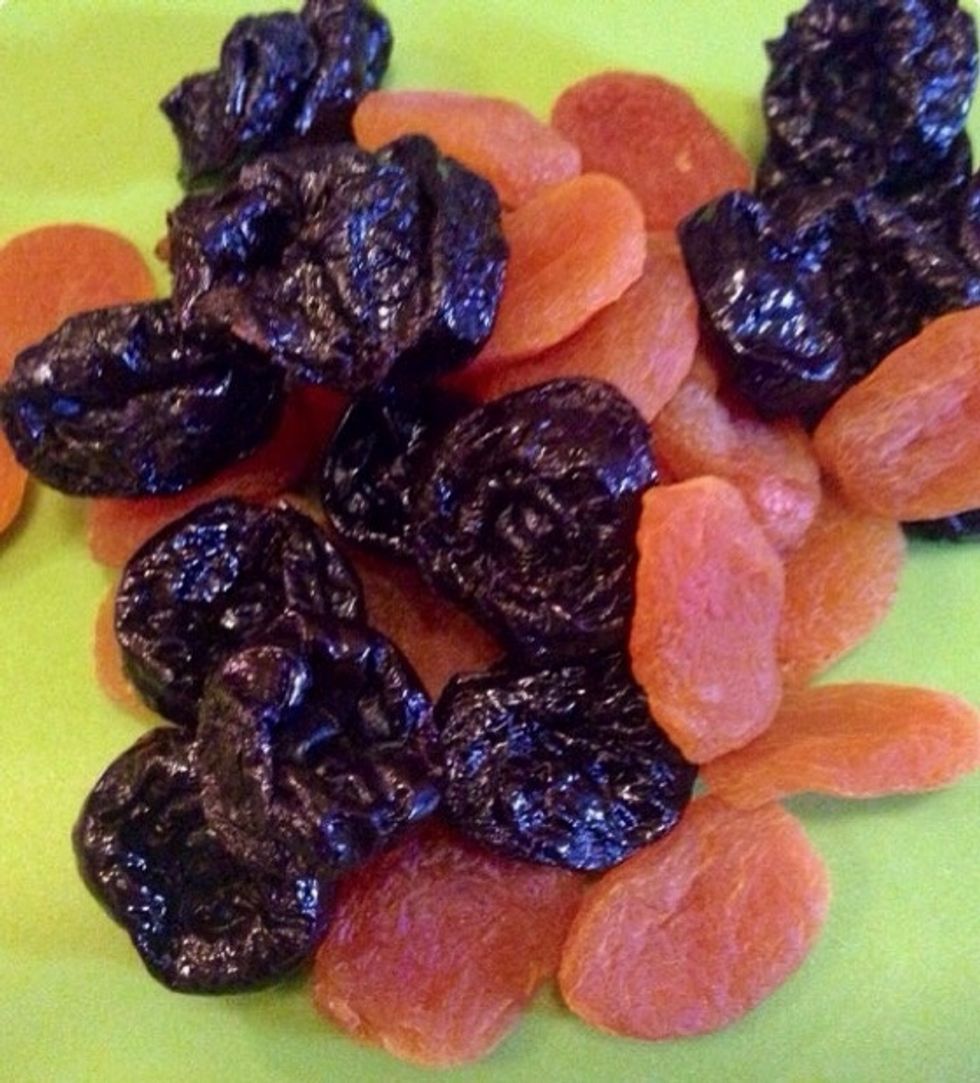 Use whatever dried fruits you have, I picked apricots and prunes this time but raisins and cranberries are also good.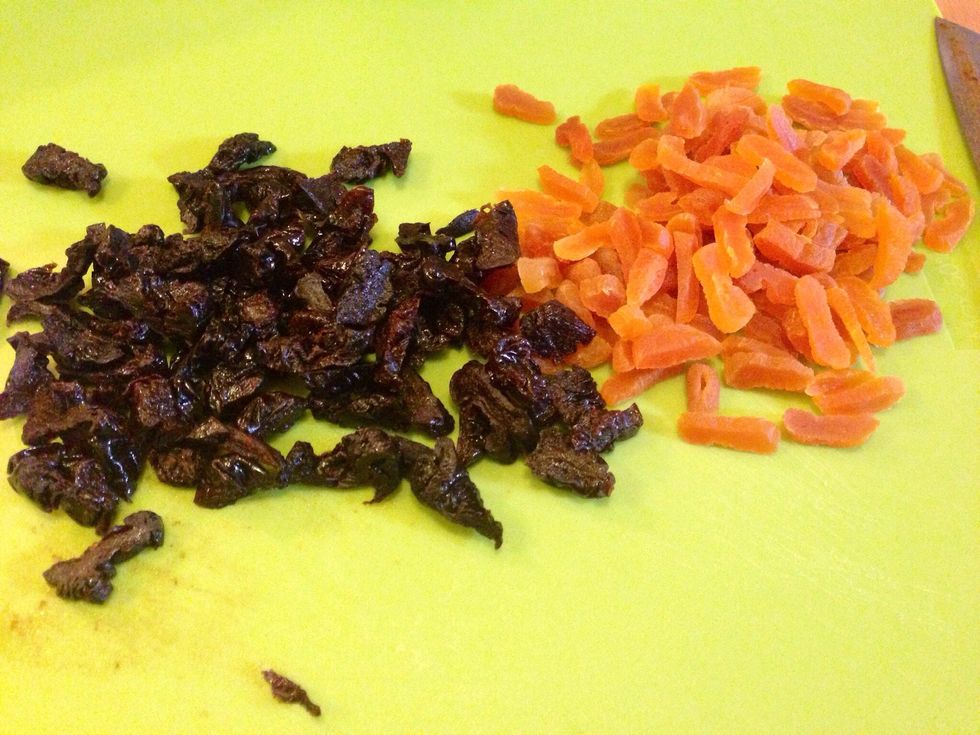 Slice the fruit.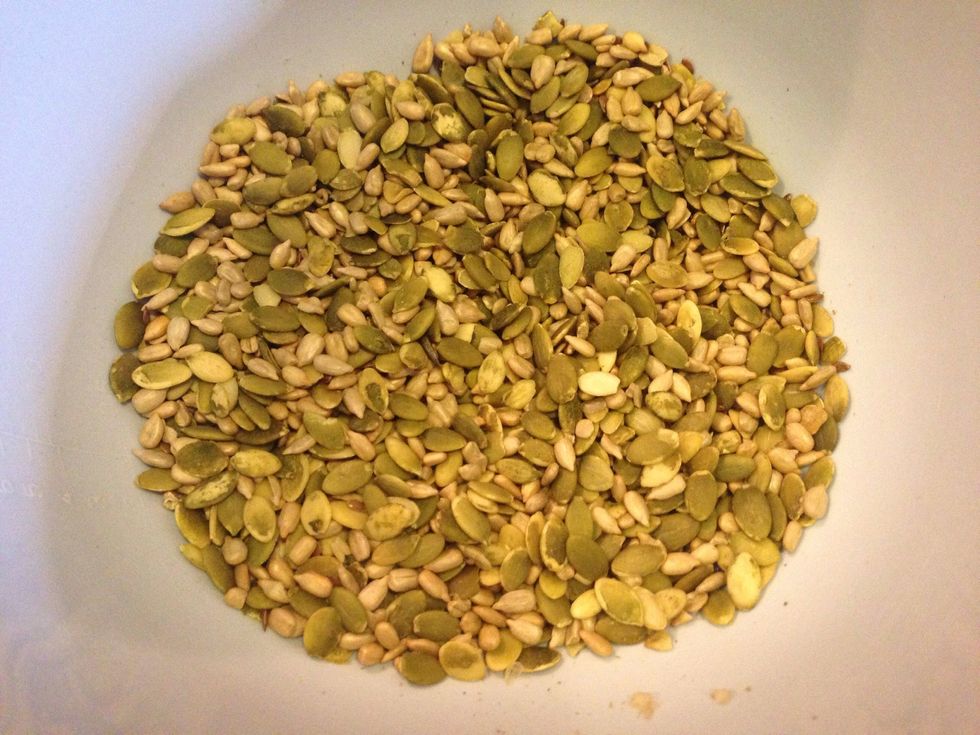 Mix the seeds, here I have pumpkin seeds, sunflower seeds and flax seeds. If you like nuts add that as well, for ex. hazelnuts or pecans. In total nuts and seeds should not excess 300 grams.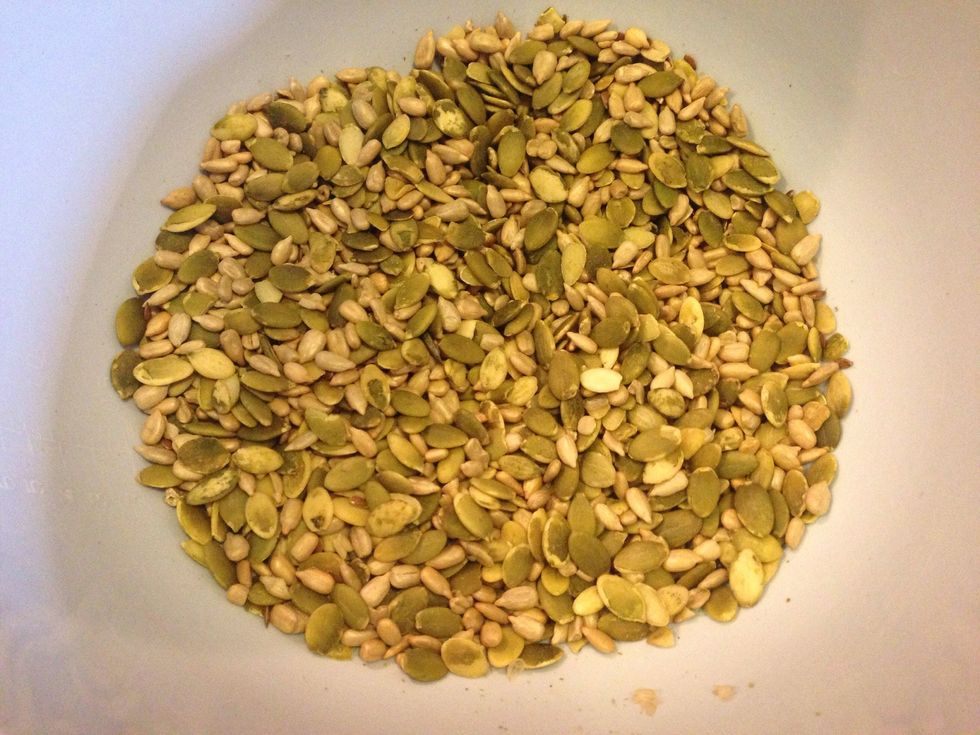 Almost like a piece of art!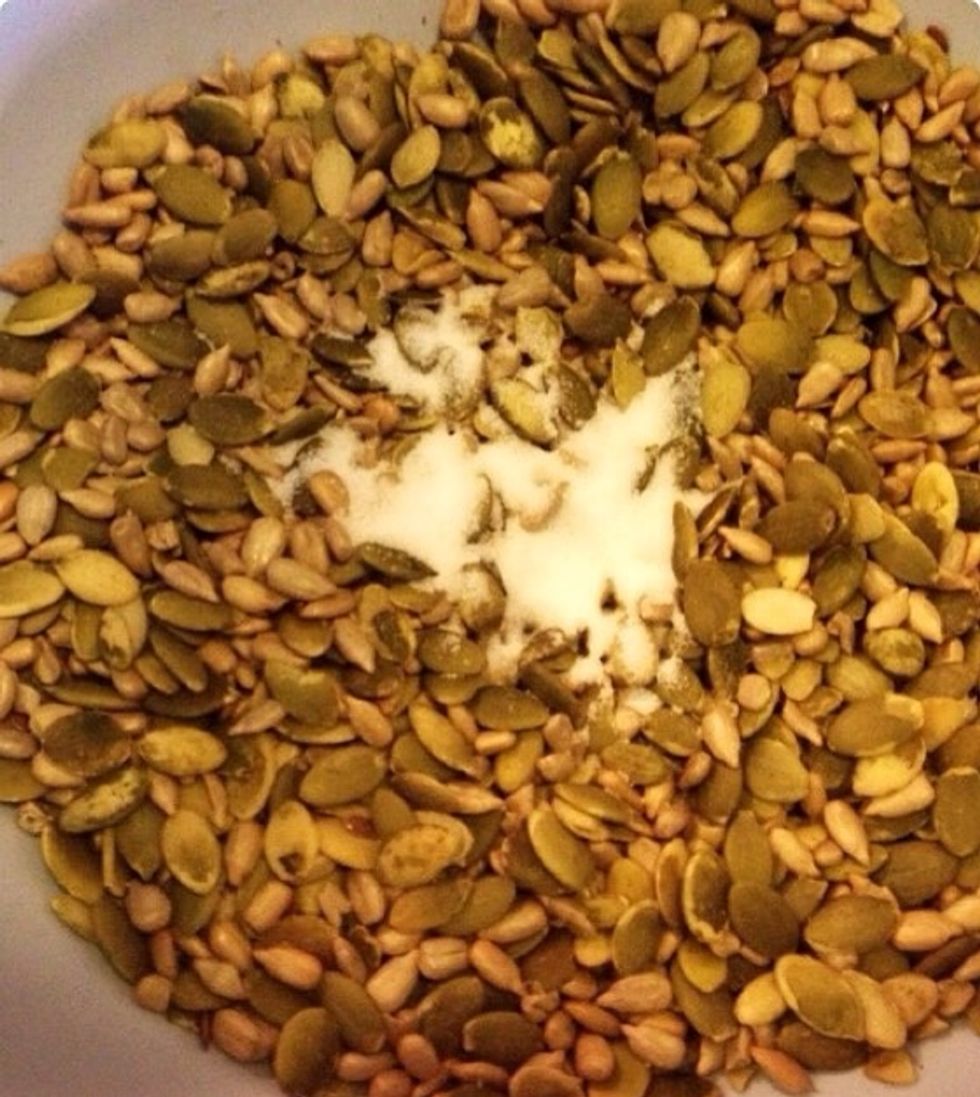 Add salt.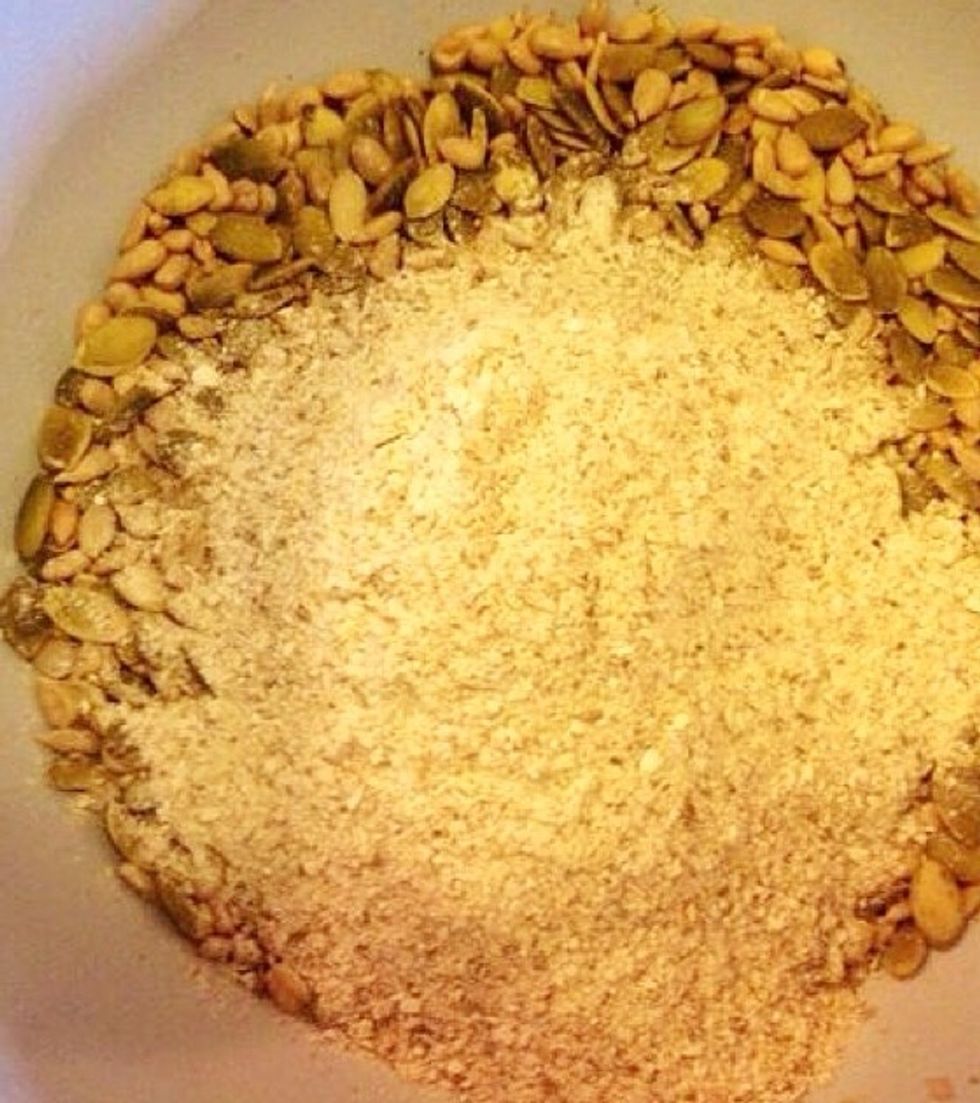 Add the rye flour..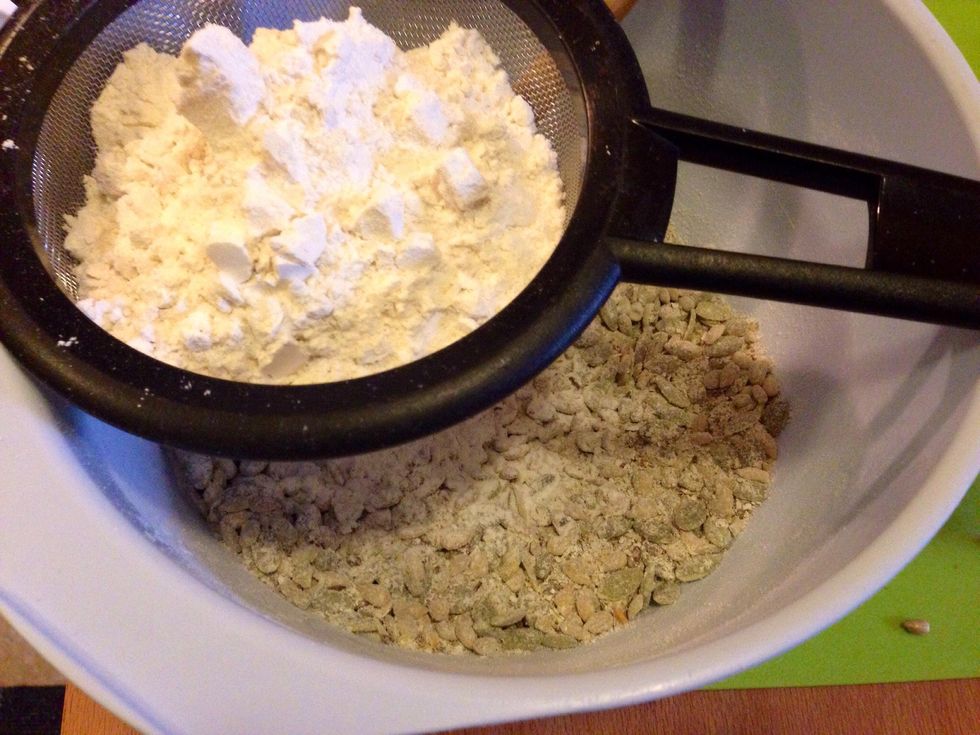 ..as well as the wheat flour. I sifted it but that's optional.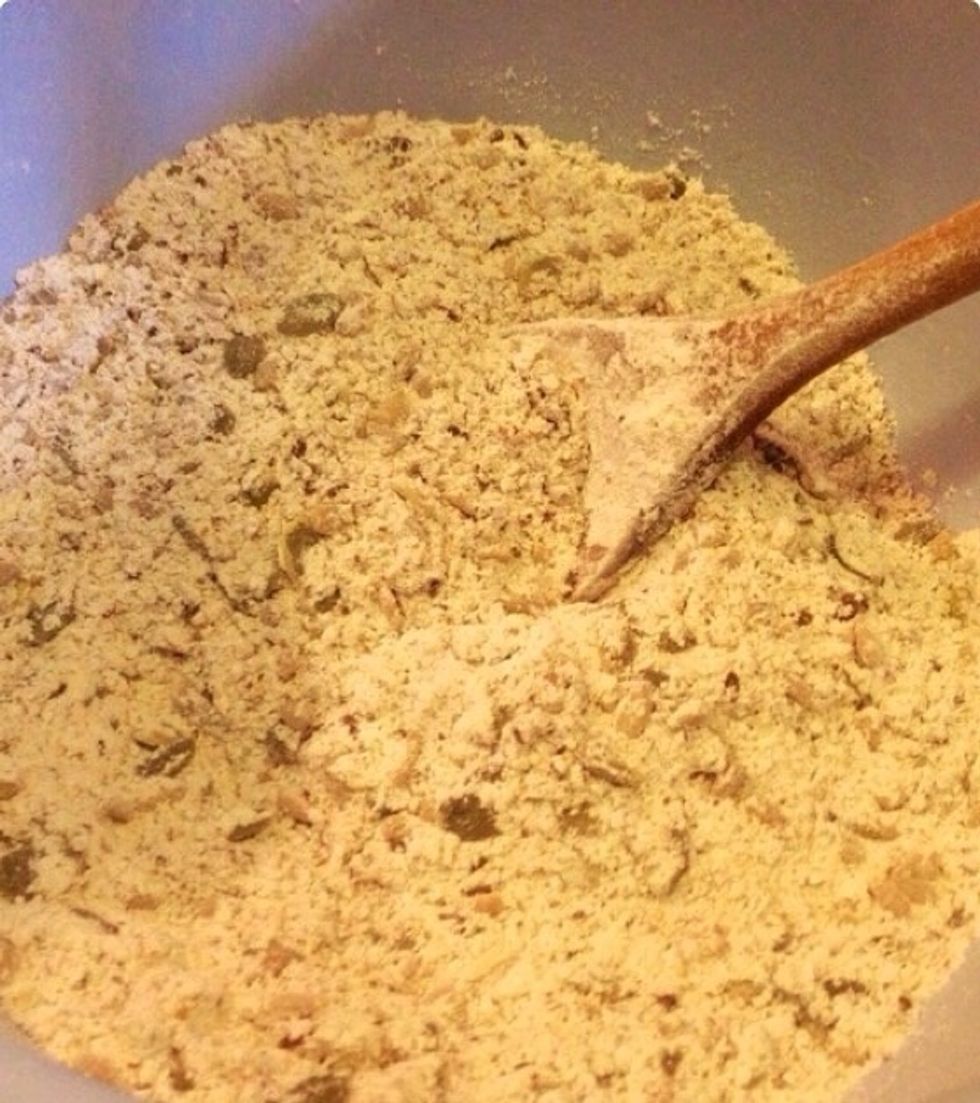 Mix with the seeds.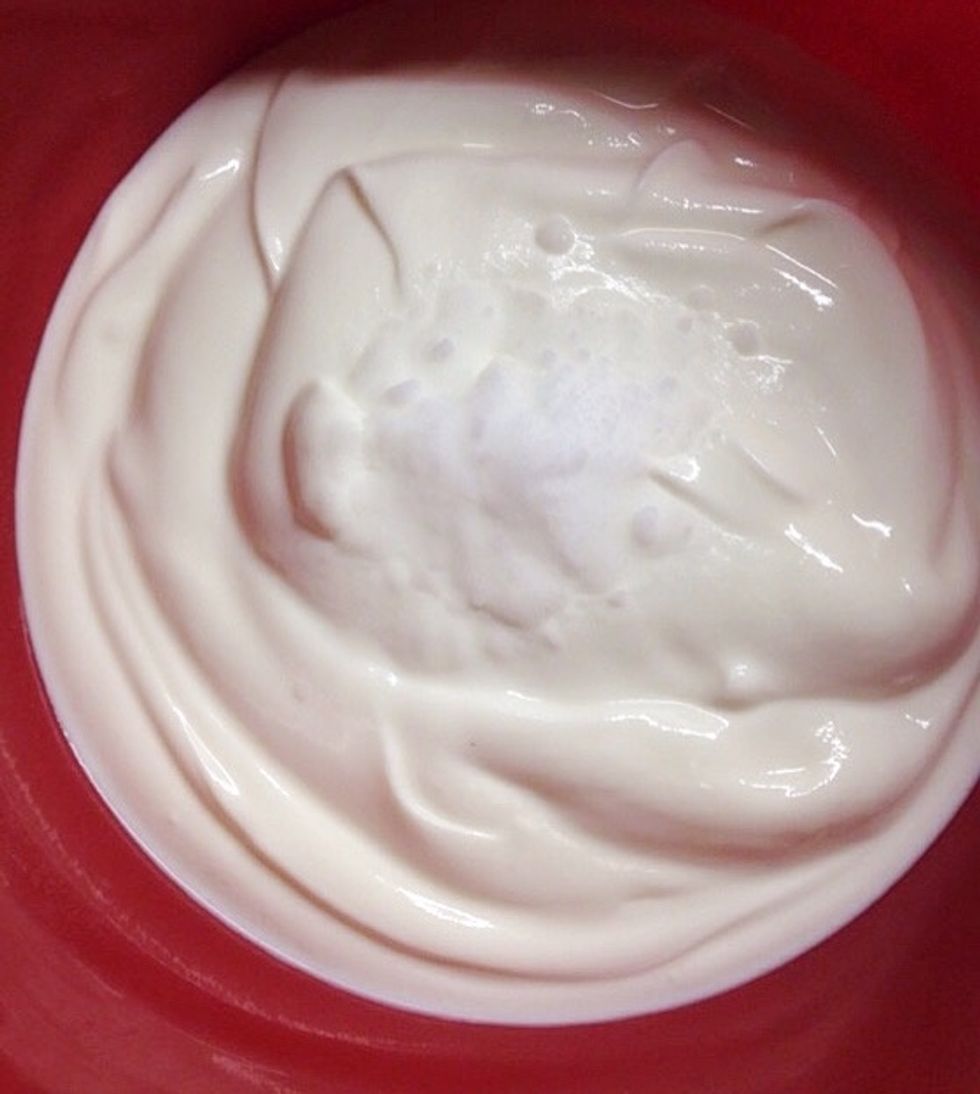 Min a separate bowl, mix yogurt with bicarbonate.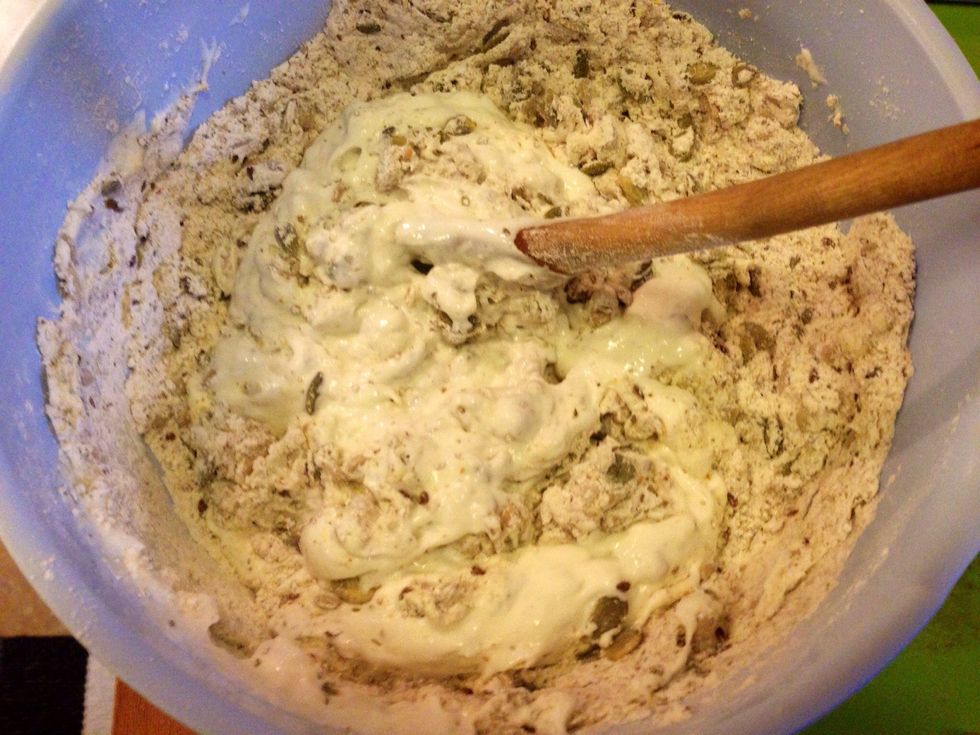 Then mix the yogurt with the seeds and flour.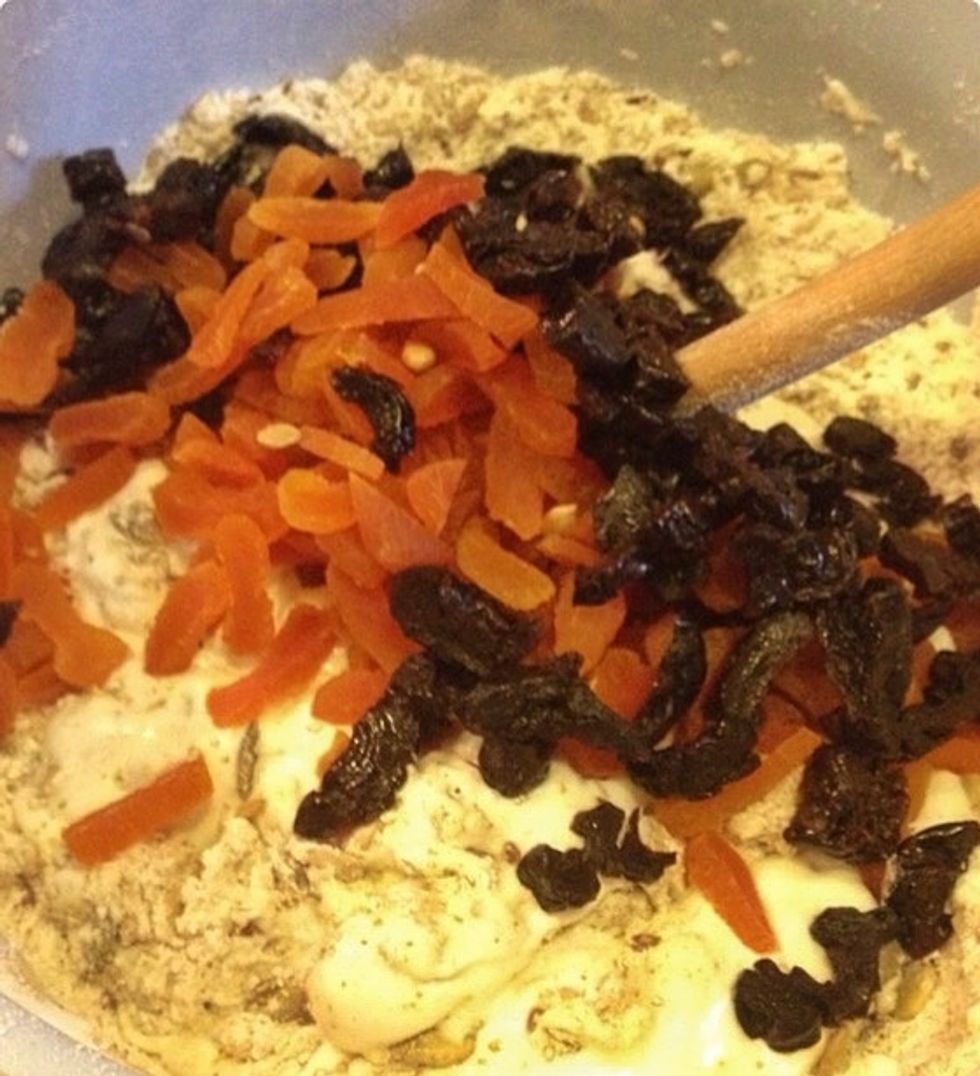 Mix in the dried fruit..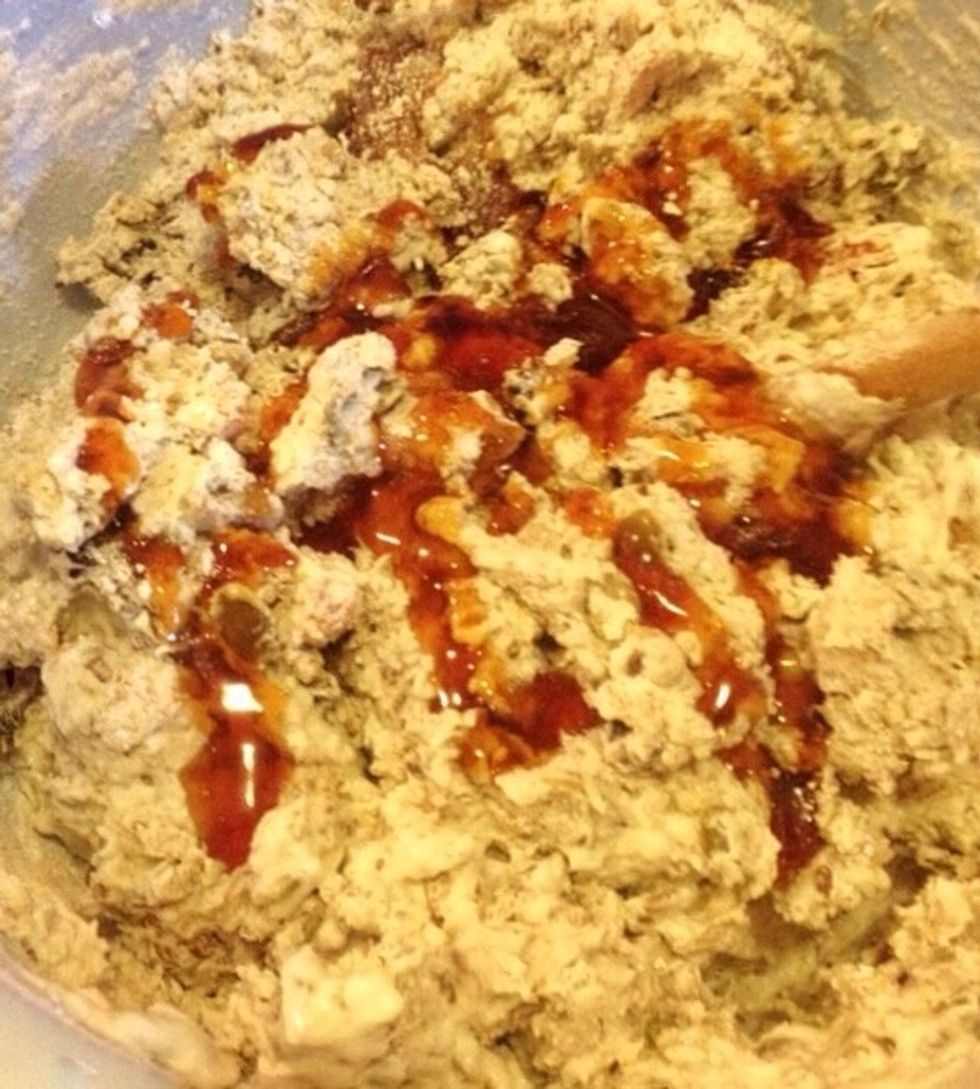 ..and the molasses (or corn syrup). Stir again. Here I added some oatmeal since the dough looked more like a batter.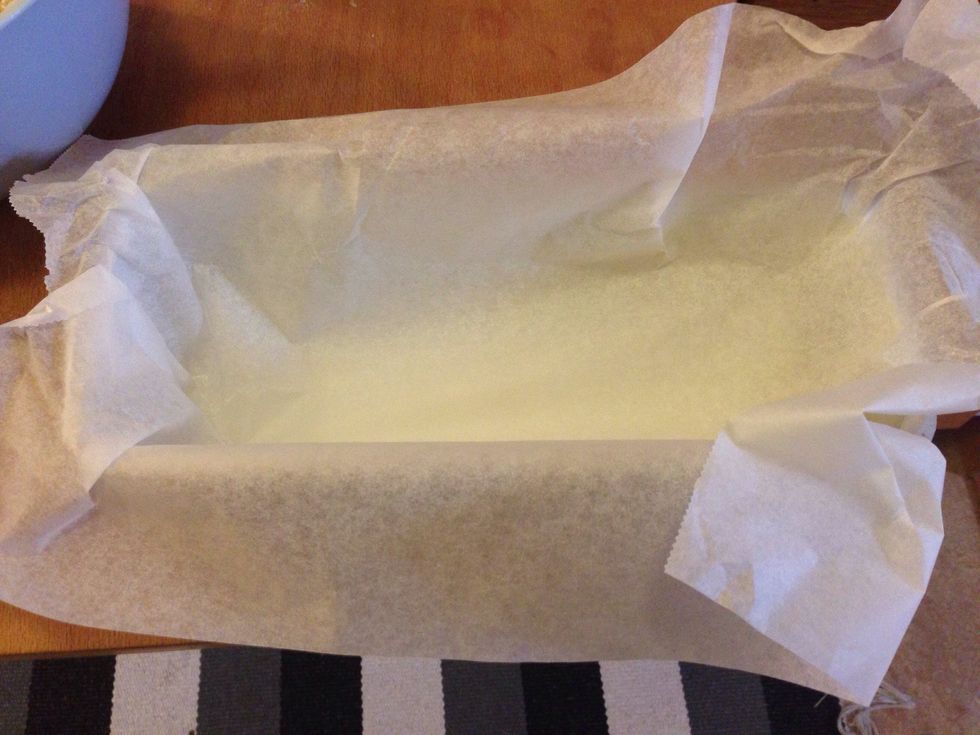 Line a bread pan with parchment paper.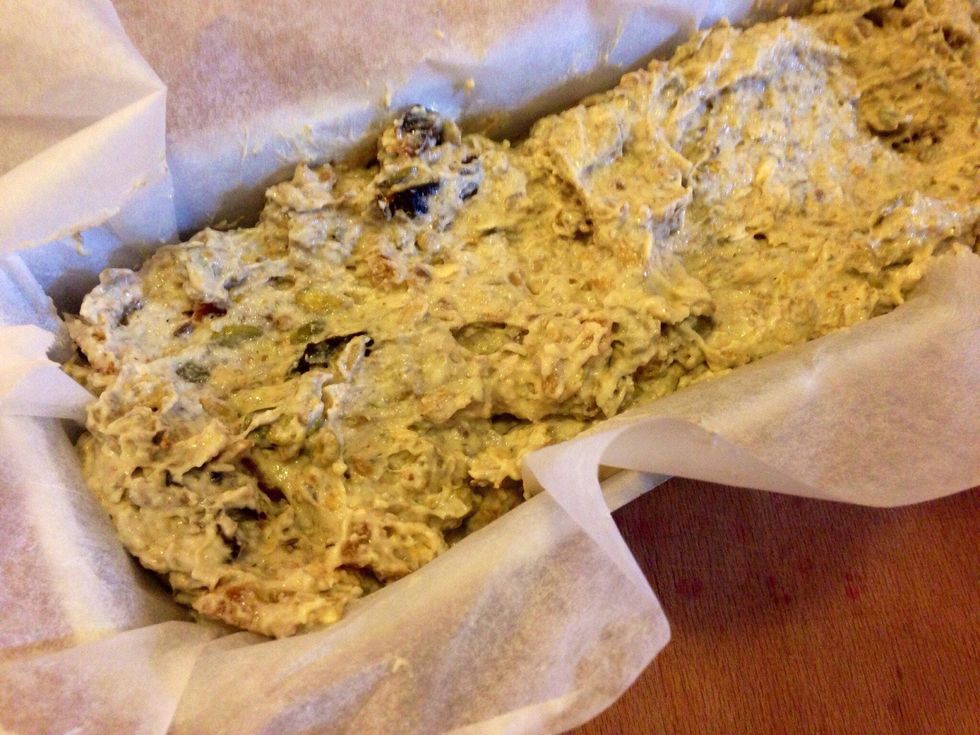 Here the dough goes into the mold. Bake in the oven for about 2 hours. Test it with a toothpick to check if it's ready. If the toothpick comes out clean it's done.
I put some foil on top after 1h & 30 min. It depends on the oven if it's needed or not.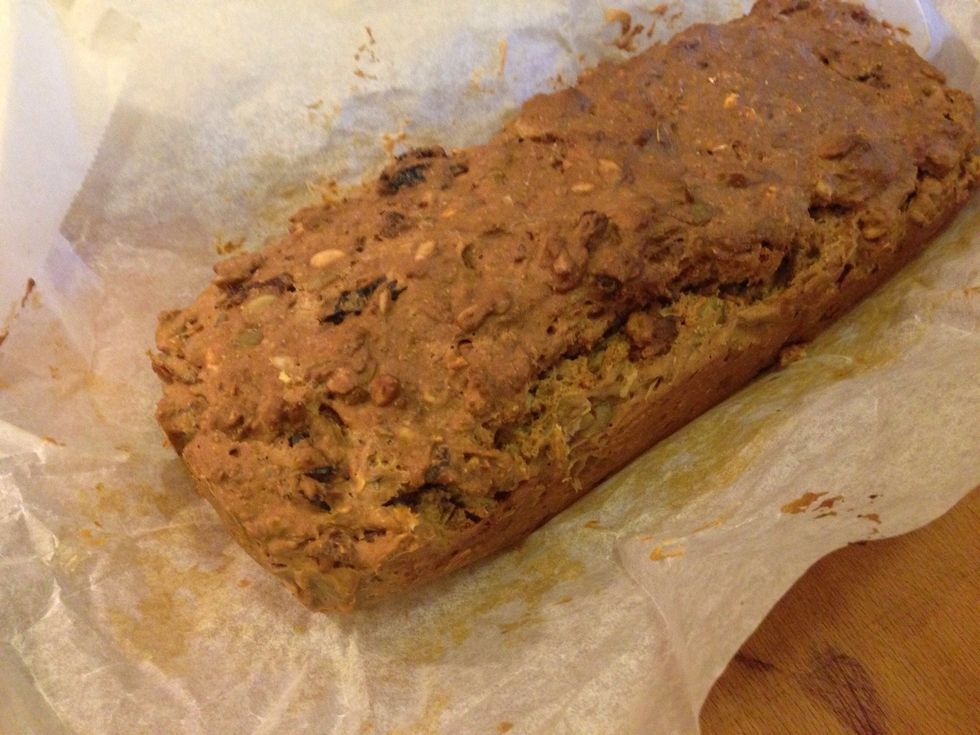 Wrap in a towel to cool.
Have it with your favorite topping!
125.0g Pumpkin seeds
125.0g Sunflower seeds
3.0Tbsp Flax seed
100.0g Dried apricots
100.0g Prunes
1/2tsp Salt
200.0ml Rye flour
400.0ml Wheat flour
500.0ml Yogurt
1.0tsp Bicarbonate
50.0ml Molasses (or corn syrup)
25.0ml Oatmeal
Karin Siöö
Lives in Sweden. Gets inspiration from trips, blogs & international students I meet at work.