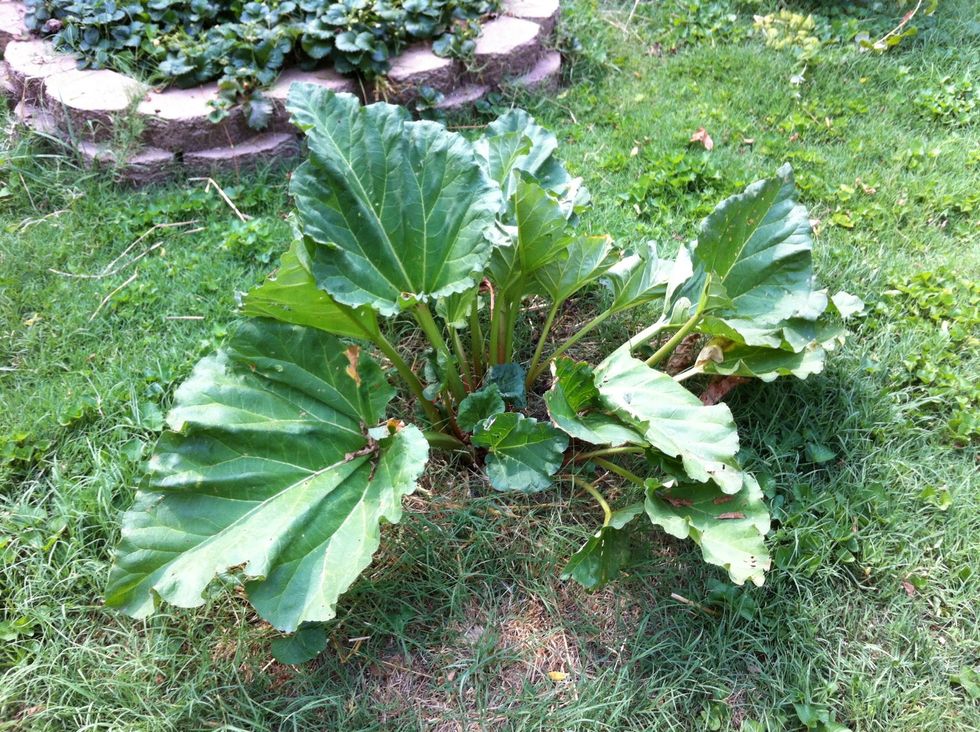 First, head outside and pull about four stalks off your rhubarb plant.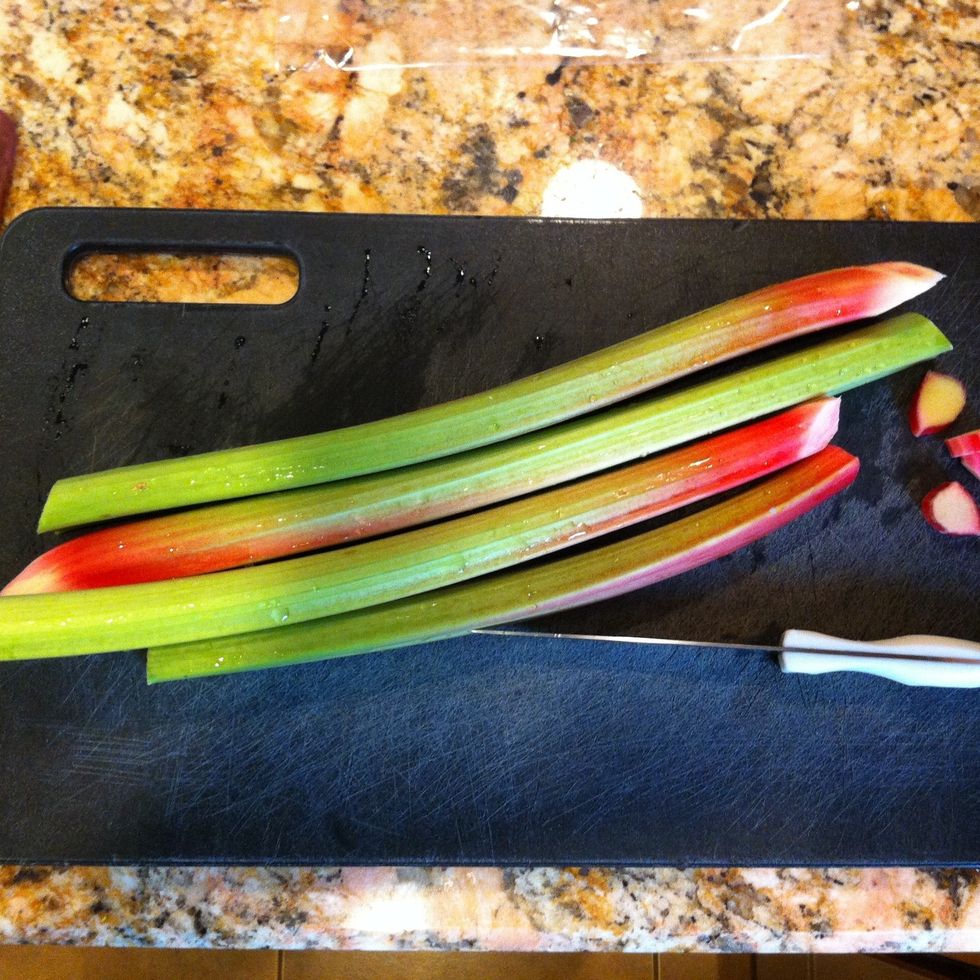 All clean and ready for slicing.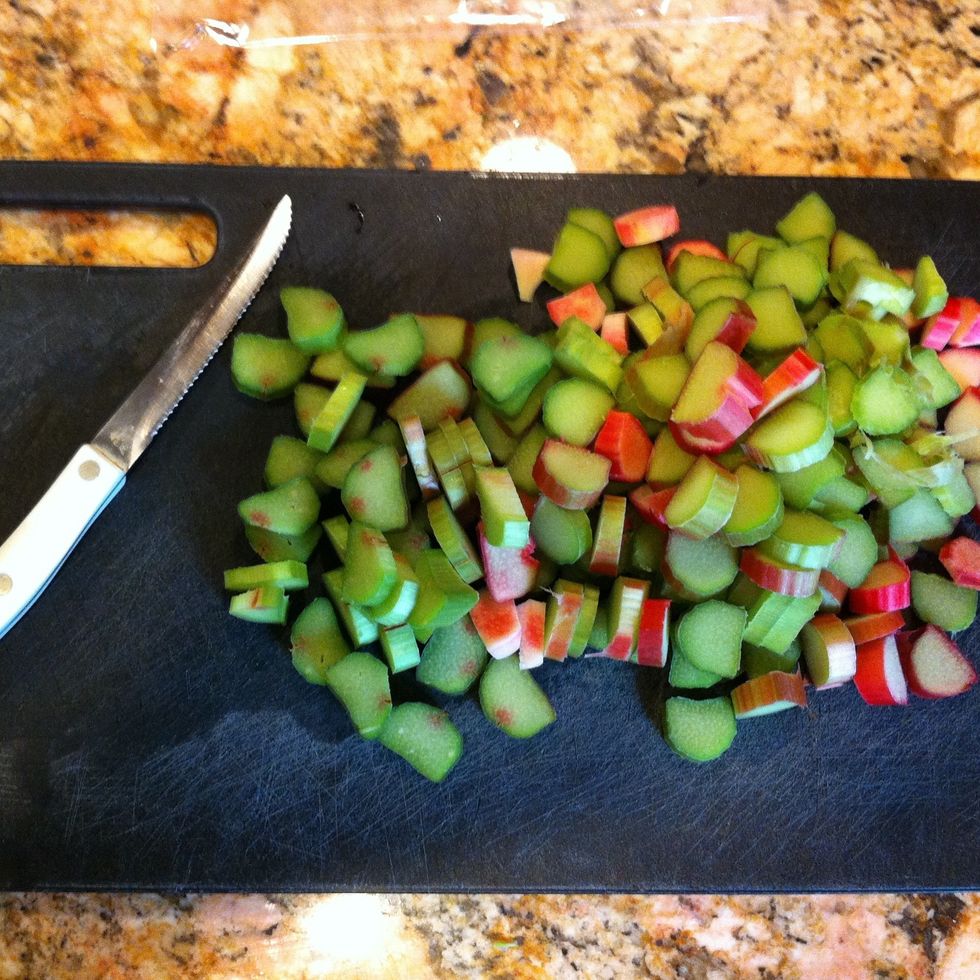 Sliced :)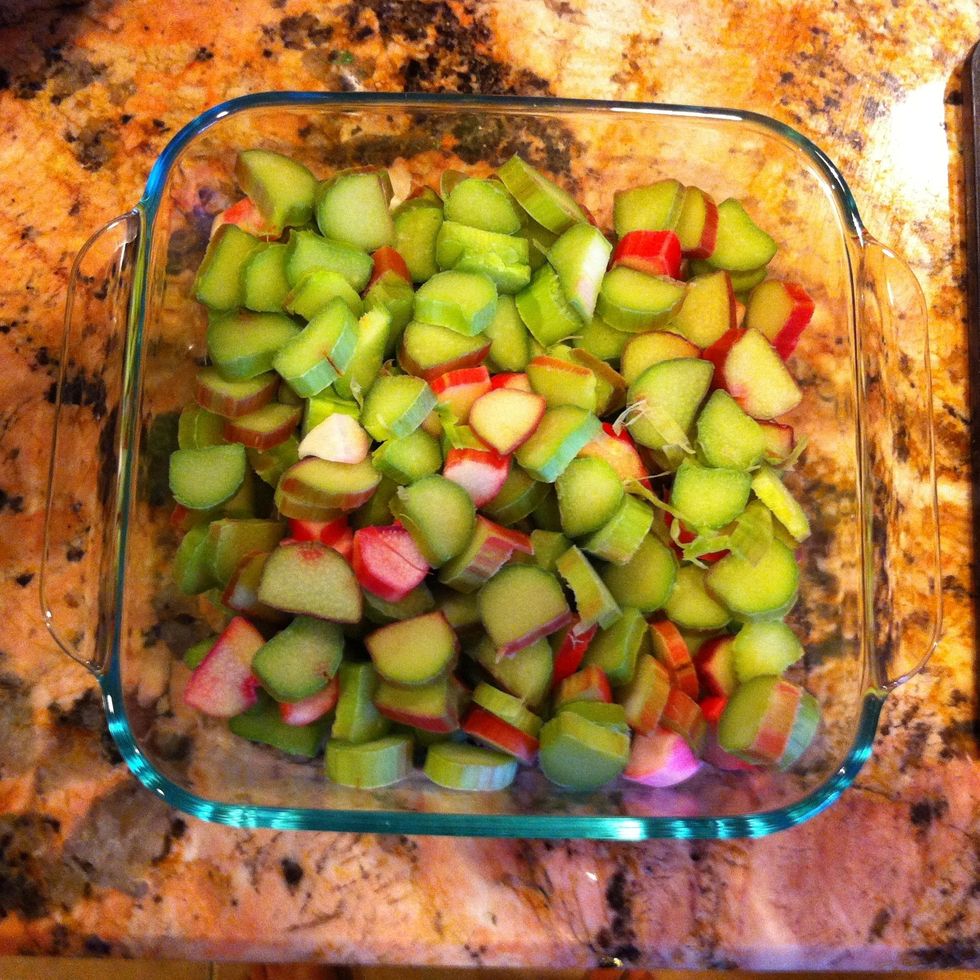 Place your sliced rhubarb in an un-greased 9 by 9 dish.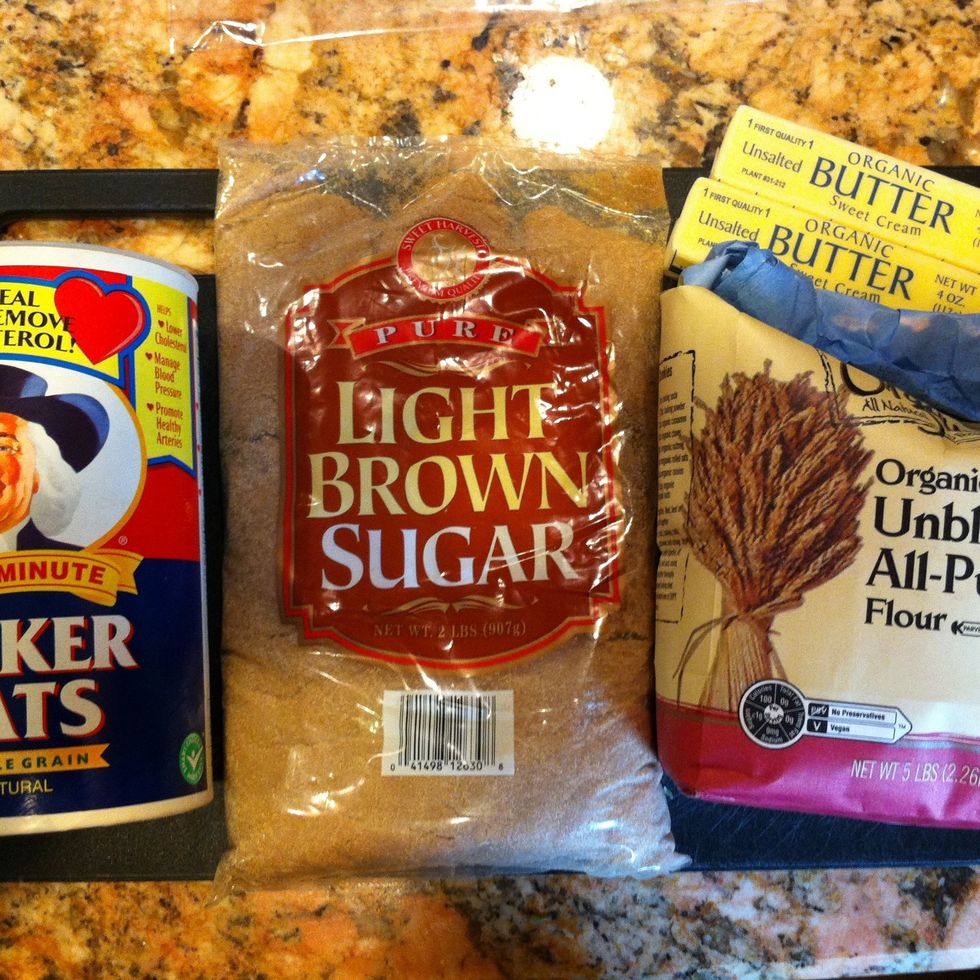 Time to prepare the rest of the ingredients.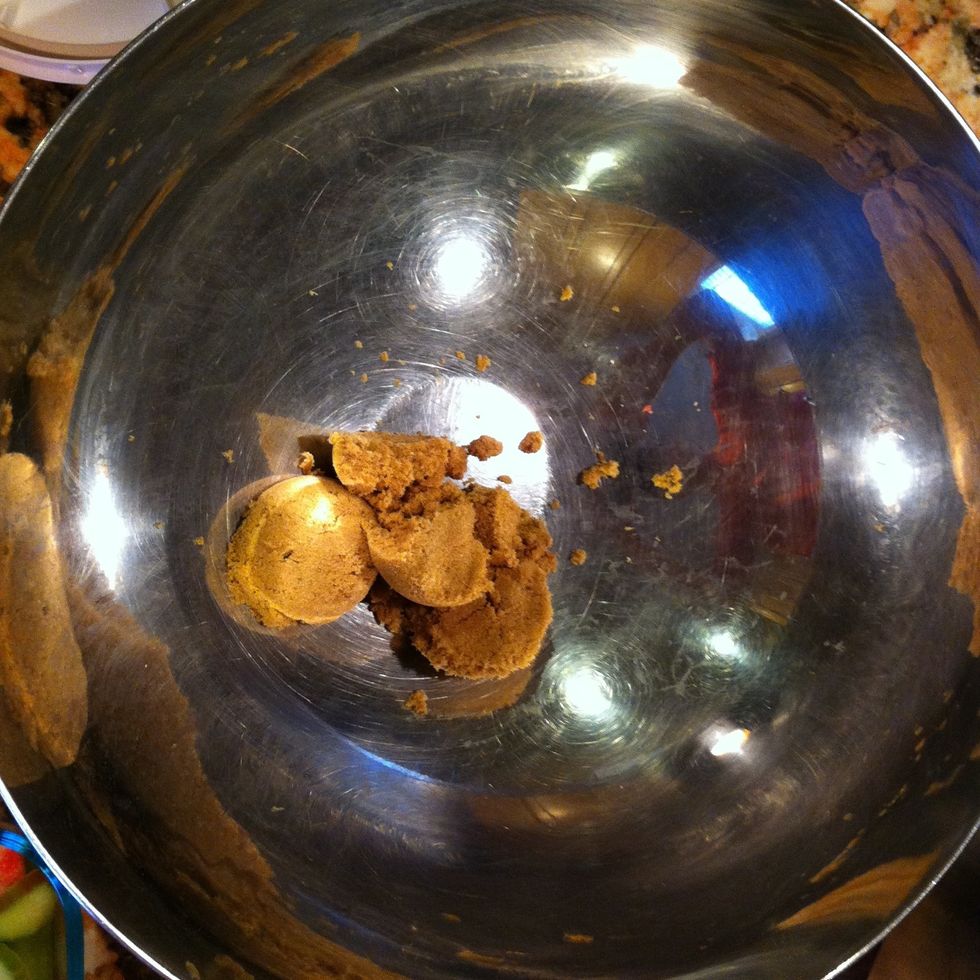 Place 3/4 cup of packed brown sugar in a mixing bowl ...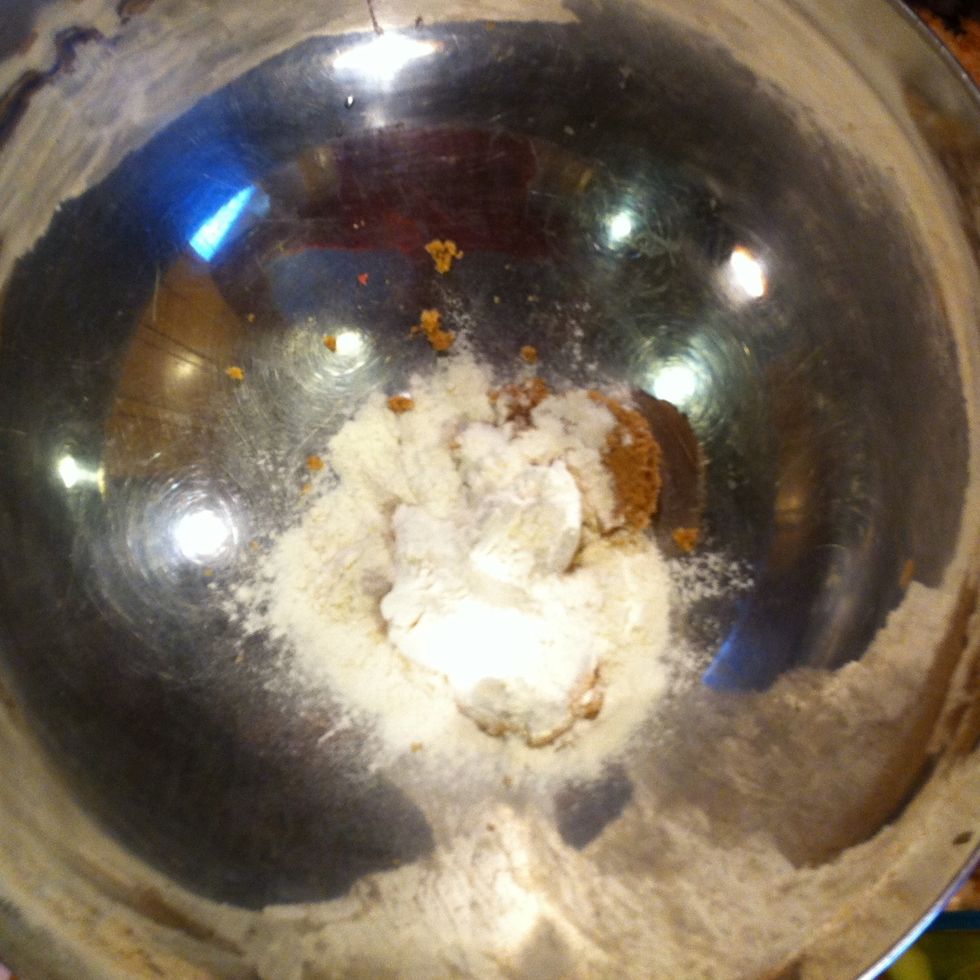 Add 1/2 cup of flour ...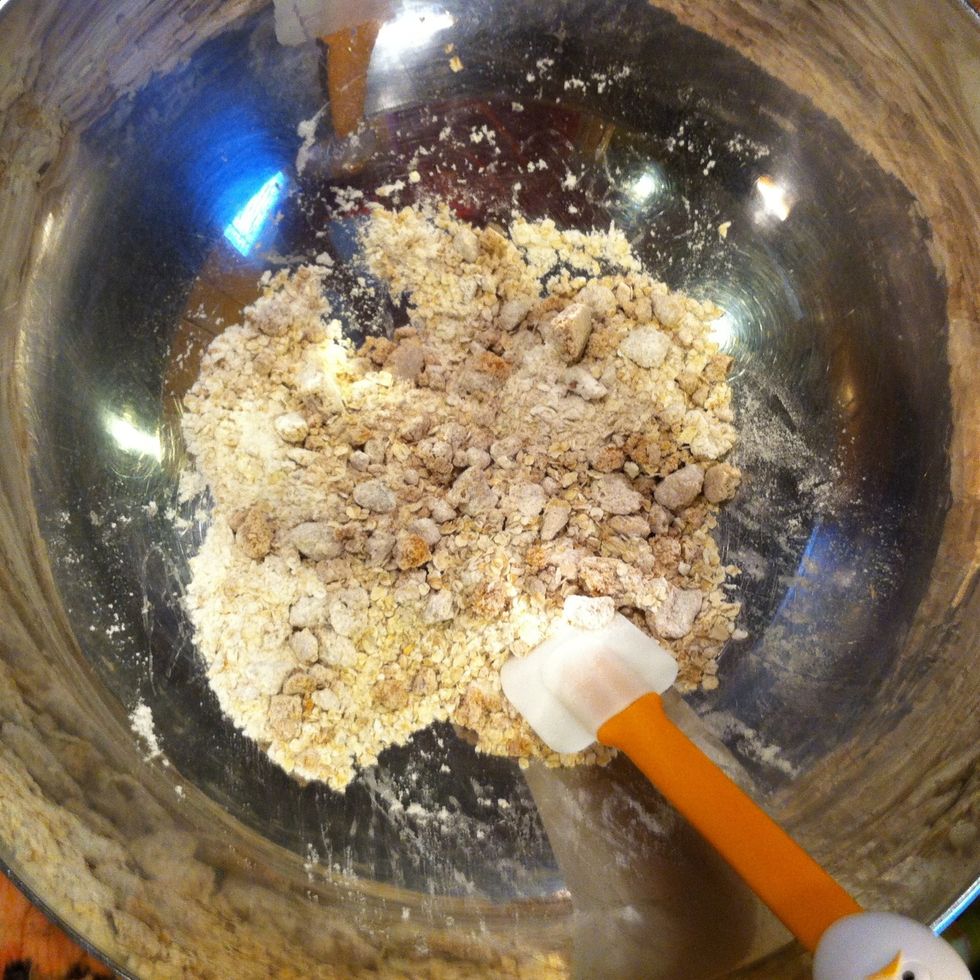 Add 1/2 cup of oats ...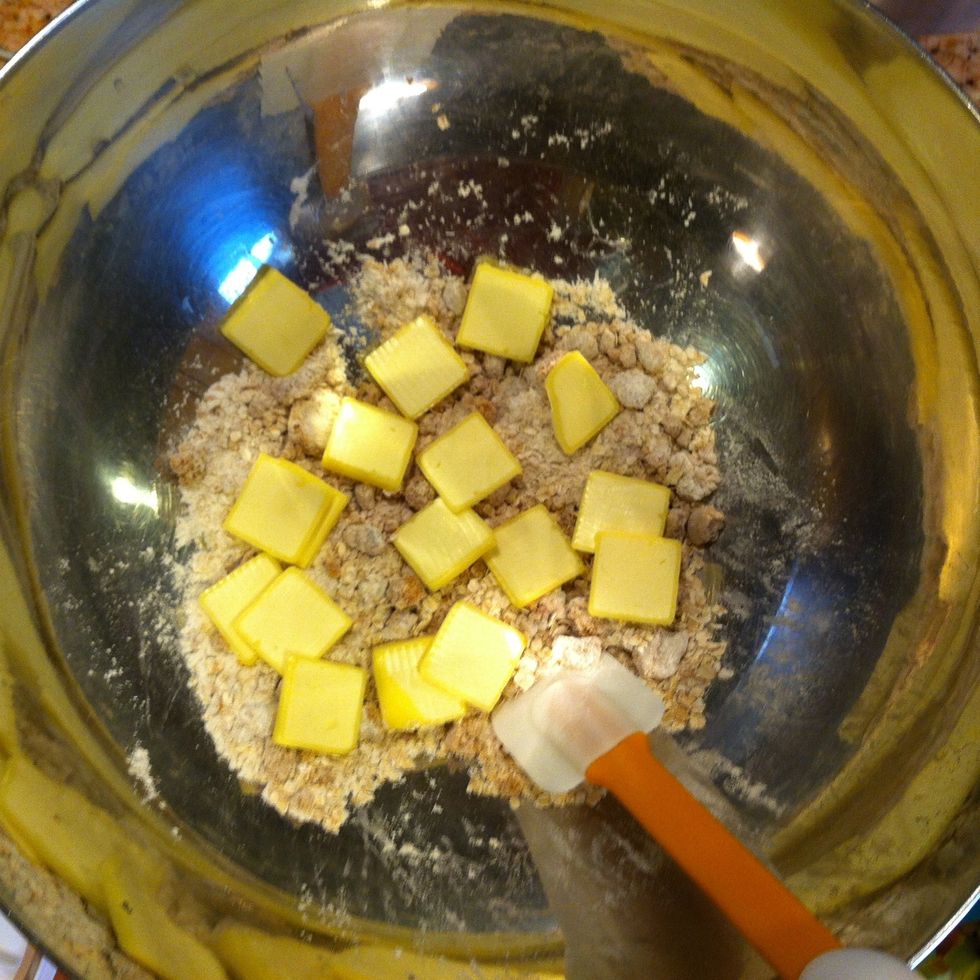 And finally add 1/3 cup of butter.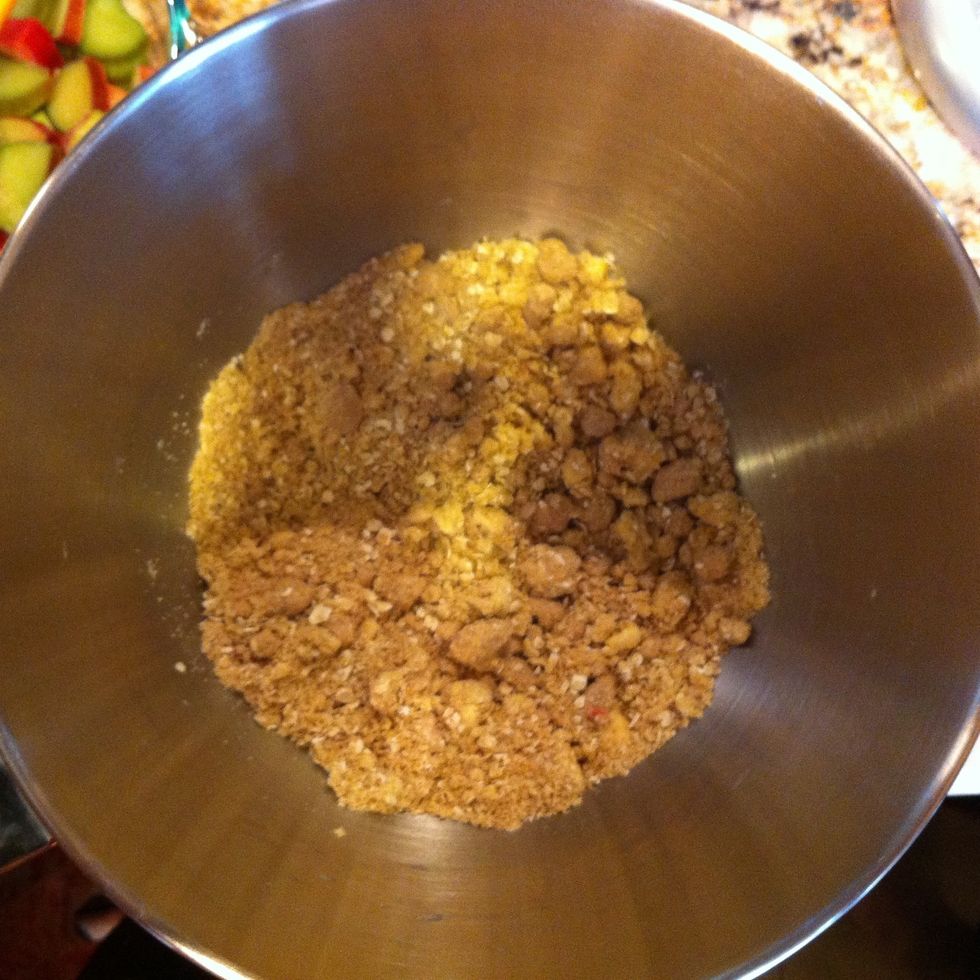 Slice the butter into the ingredients moistening all.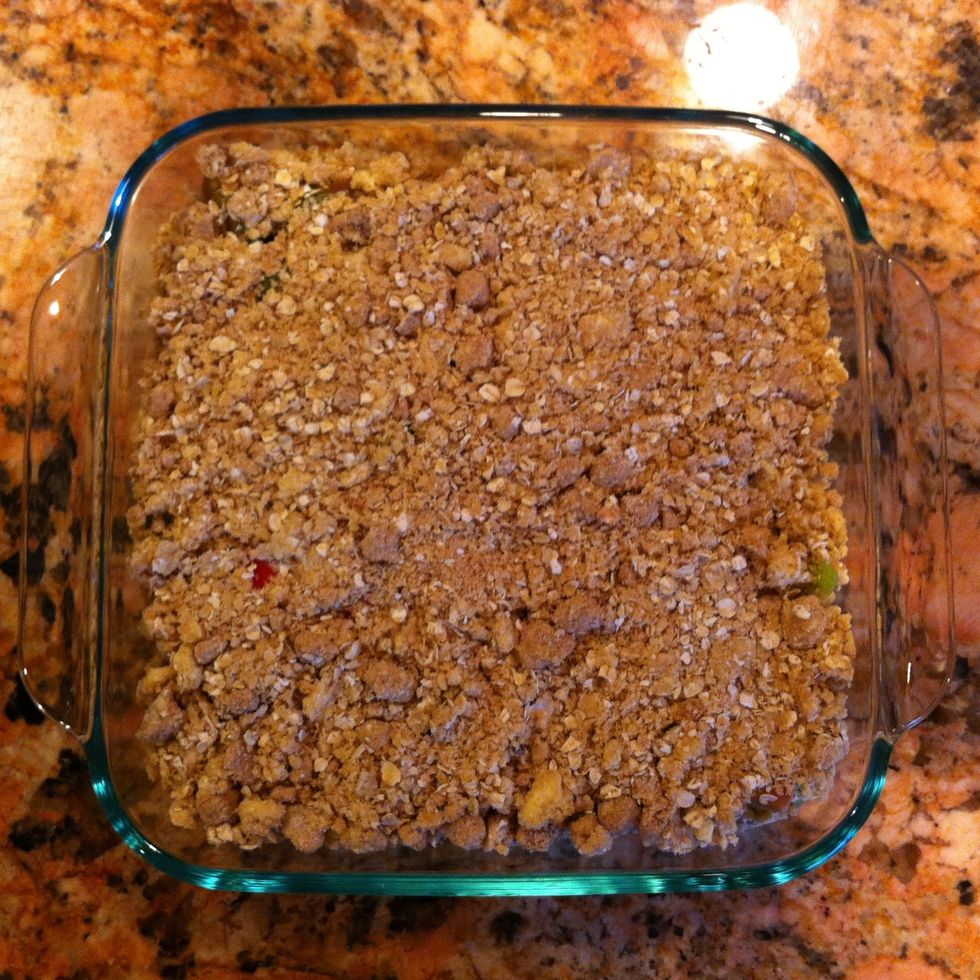 Cover the rhubarb with the brown sugar, flour, oats, and butter mix.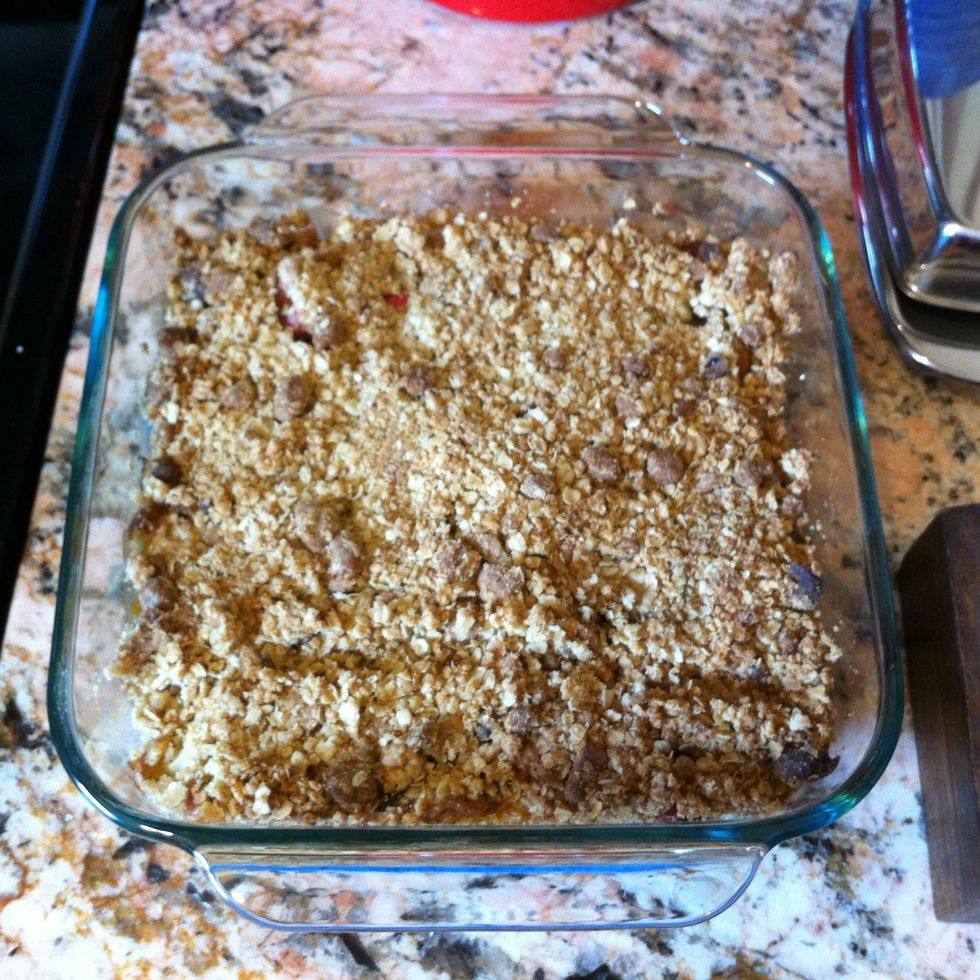 After baking at 350 degrees for about 50 minutes you should have a delicious rhubarb crisp a la Larry! Congrats!
4 cups of sliced rhubarb
3/4 cup of packed brown sugar
1/2 cup of flour
1/2 cup of oats
1/3 cup of butter