How to bake a rhubarb, bourbon and brown butter custard tart
Bake a Rhubarb, Bourbon and Brown Butter Custard Tart
2
Preheat the oven at 170C.Toss the sliced rhubarb with 2 tablespoons of the sugar in a medium bowl and set aside to macerate while you make the crust and custard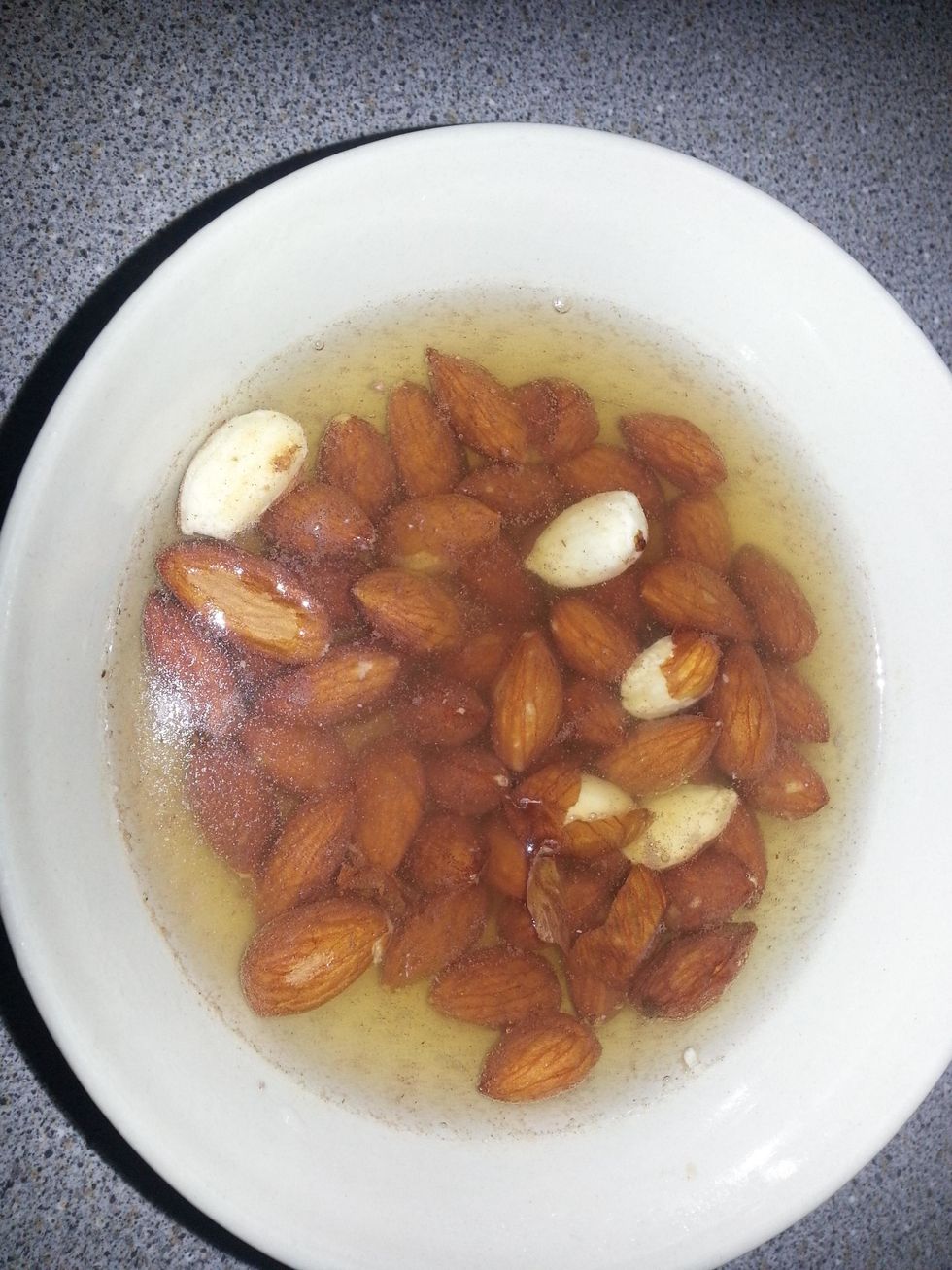 Pour boiling water onto almonds. Let it stand for 5 minutes. Drain. Rub the almonds between a tea towel and discard the skin.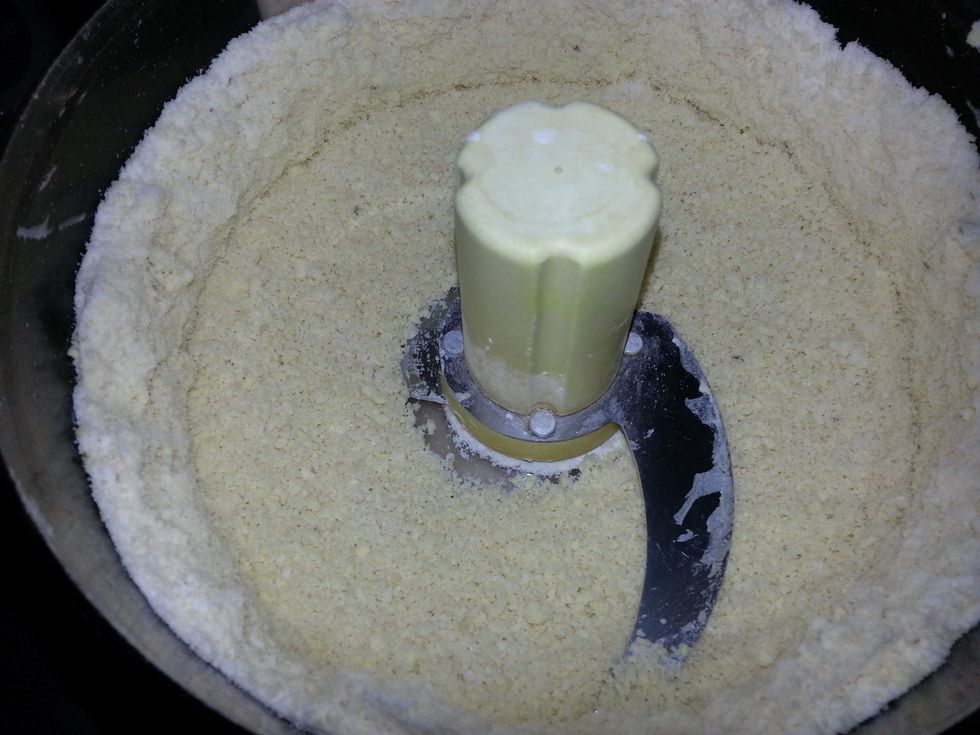 Pulse almonds, powdered sugar, salt & flour until the almonds are finely ground. Add the butter & pulse until the mixture just begins to clump together. Dump the crumbs into an 8/9-inch tart pan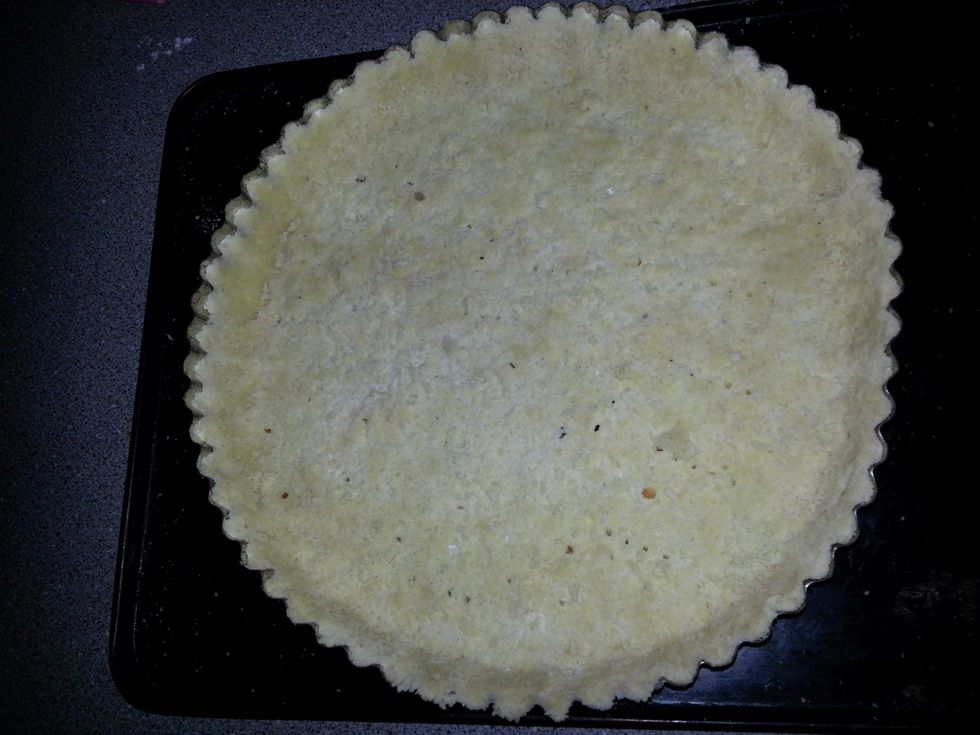 Press the dough into the sides of the pan first, then the bottom, taking time to make square corners, a neat top, and an even thickness. (If the dough becomes soft or sticky, put the whole
pan in the refrigerator for 5-10 minutes to firm it up again.) Prick the bottom of the crust all over with a fork. Freeze the crust until firm, 15 minutes, or wrap for longer storage.
Place the tart pan on a rimmed baking sheet for easy maneuvering, and bake the unlined crust until it is pale golden, 15-20 minutes, rotating after 10 minutes for even browning.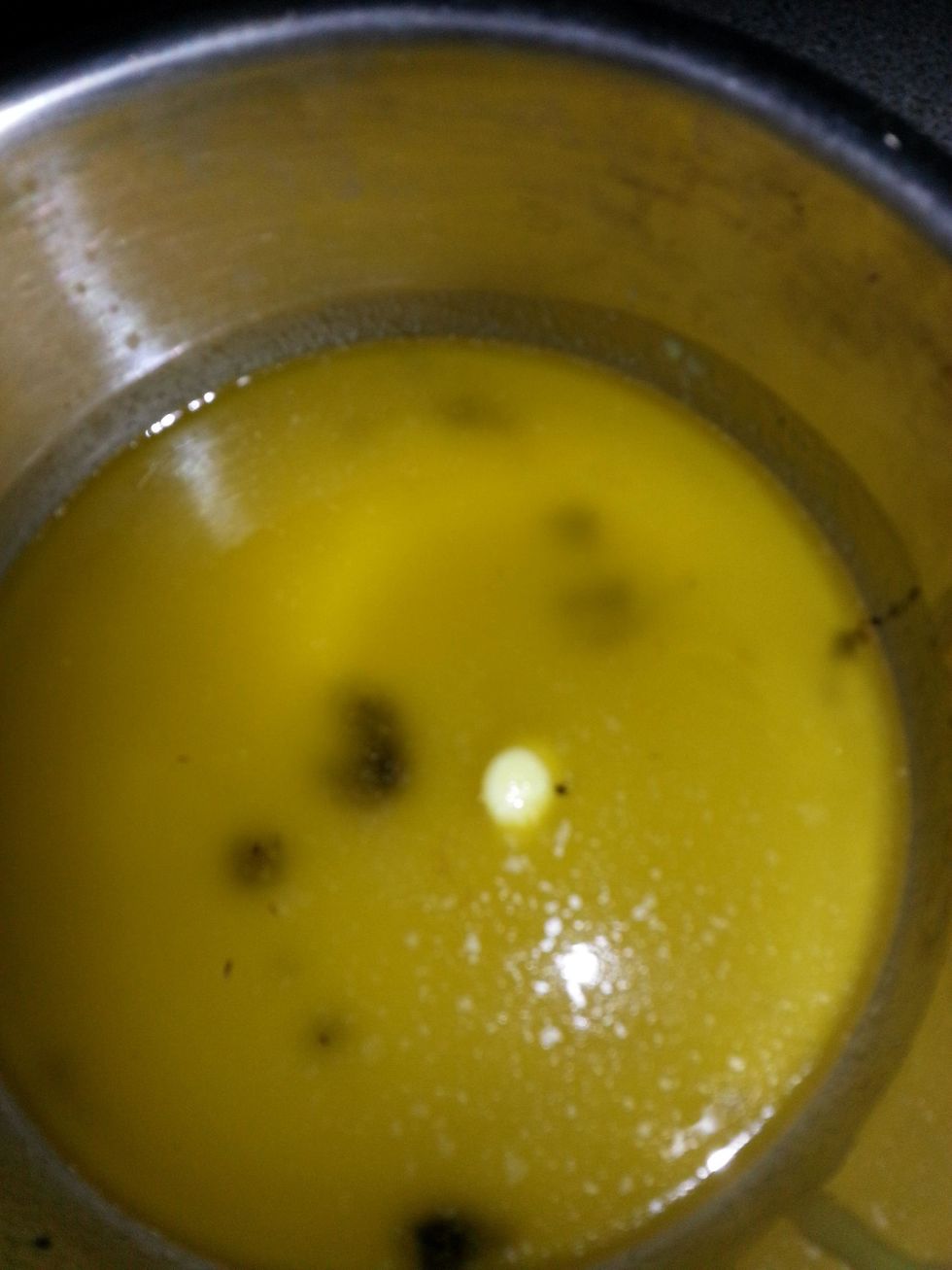 Place the butter and vanilla pod and scrapings in a medium, heavy-bottomed saucepan and cook over medium heat, swirling occasionally.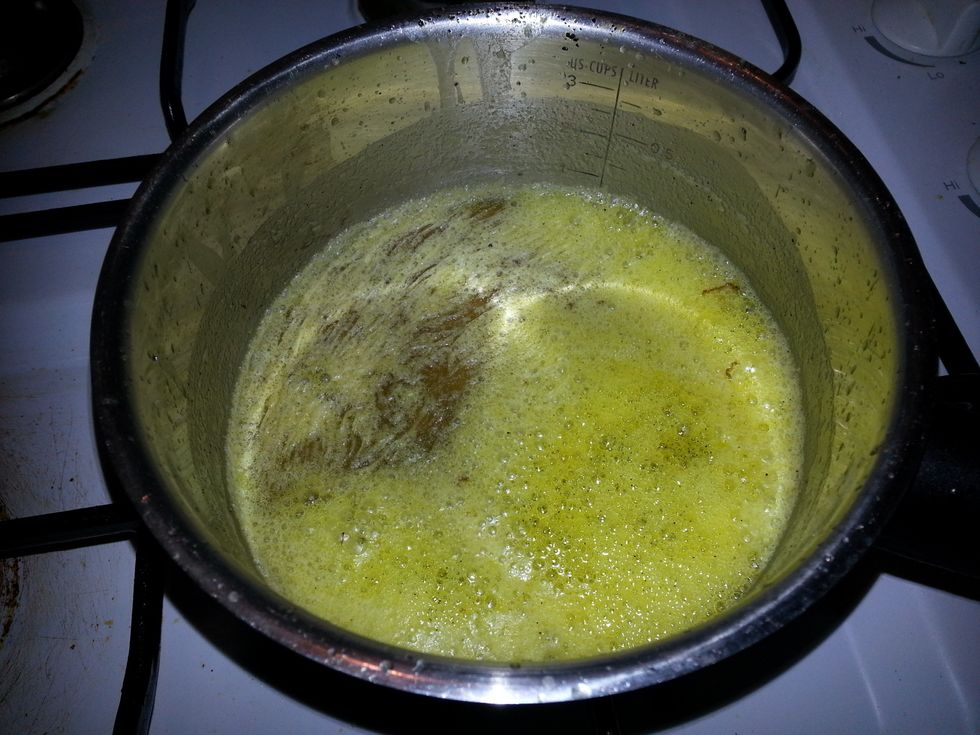 After about 5-10 minutes, the butter will foam up, turn golden and smell nutty, with brown flecks mingling with black vanilla bean seeds.
At this point, remove the pan from the heat. Remove the vanilla bean. Pour the butter into a heatproof measuring cup to stop the cooking, and let cool 5 minutes.
In the bowl of the food processor, pulse together the remaining 1/2 cup of sugar, the flour and salt to combine. Add the eggs, and process until combined.
With the motor running, pour in the brown butter, including the brown flecks and vanilla seeds, then the bourbon.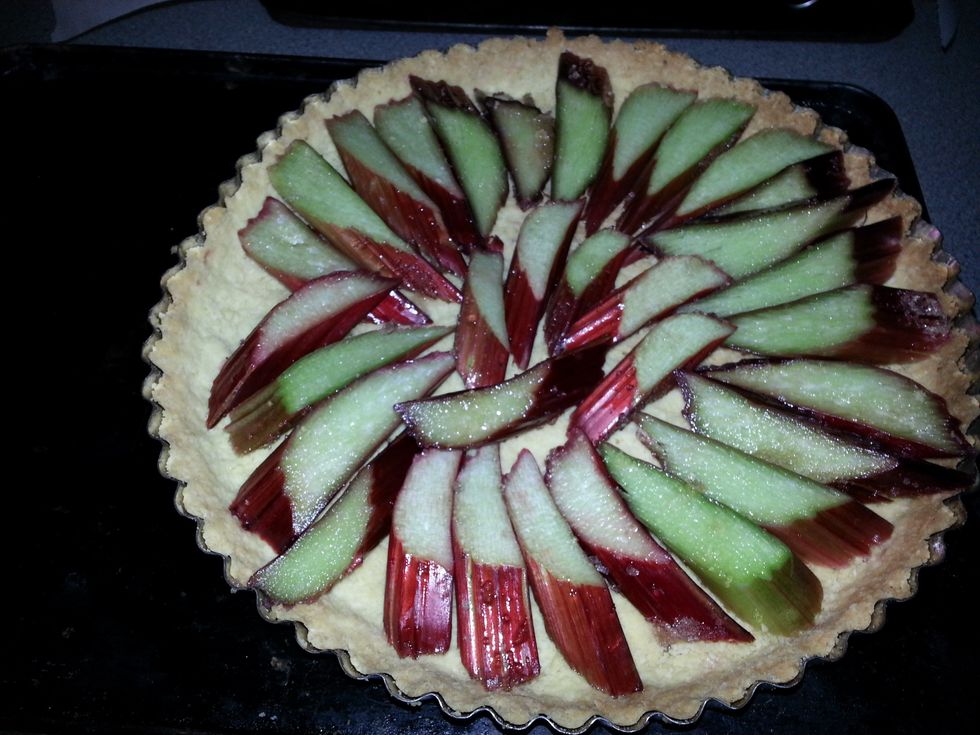 Scrape the rhubarb and any juices into the hot, par-baked tart shell in an even layer. Carefully pour the custard over the rhubarb, filling the shell to the brim.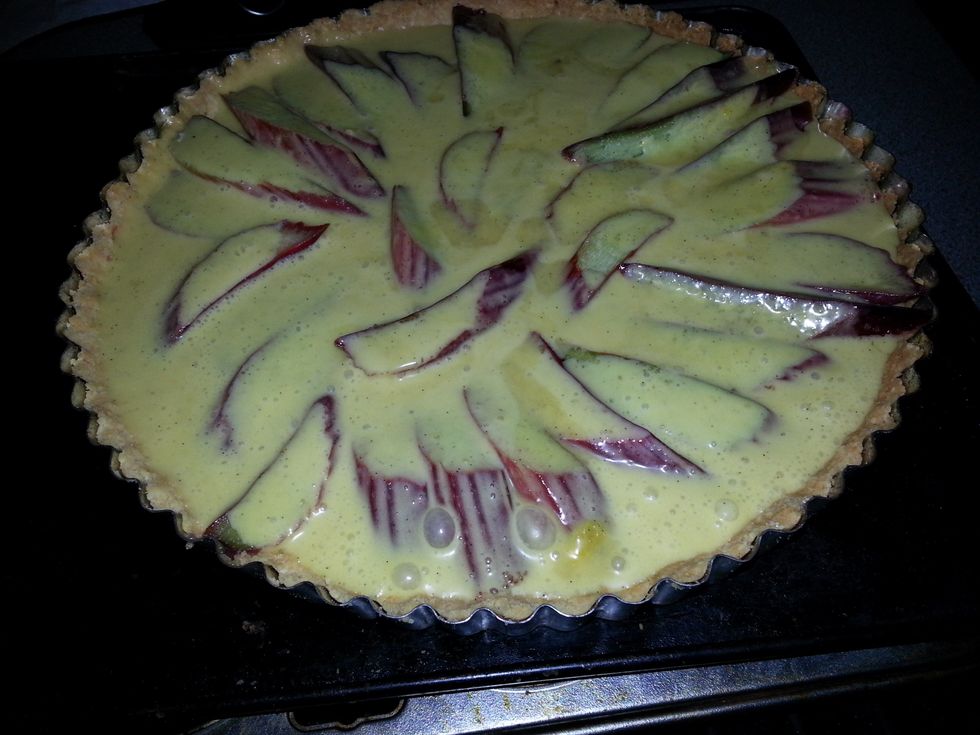 Bake the tart until the filling is puffed and browned, 30-45 minutes, rotating the tart halfway through for even baking. Remove the pan from the oven and let the tart cool until warm. .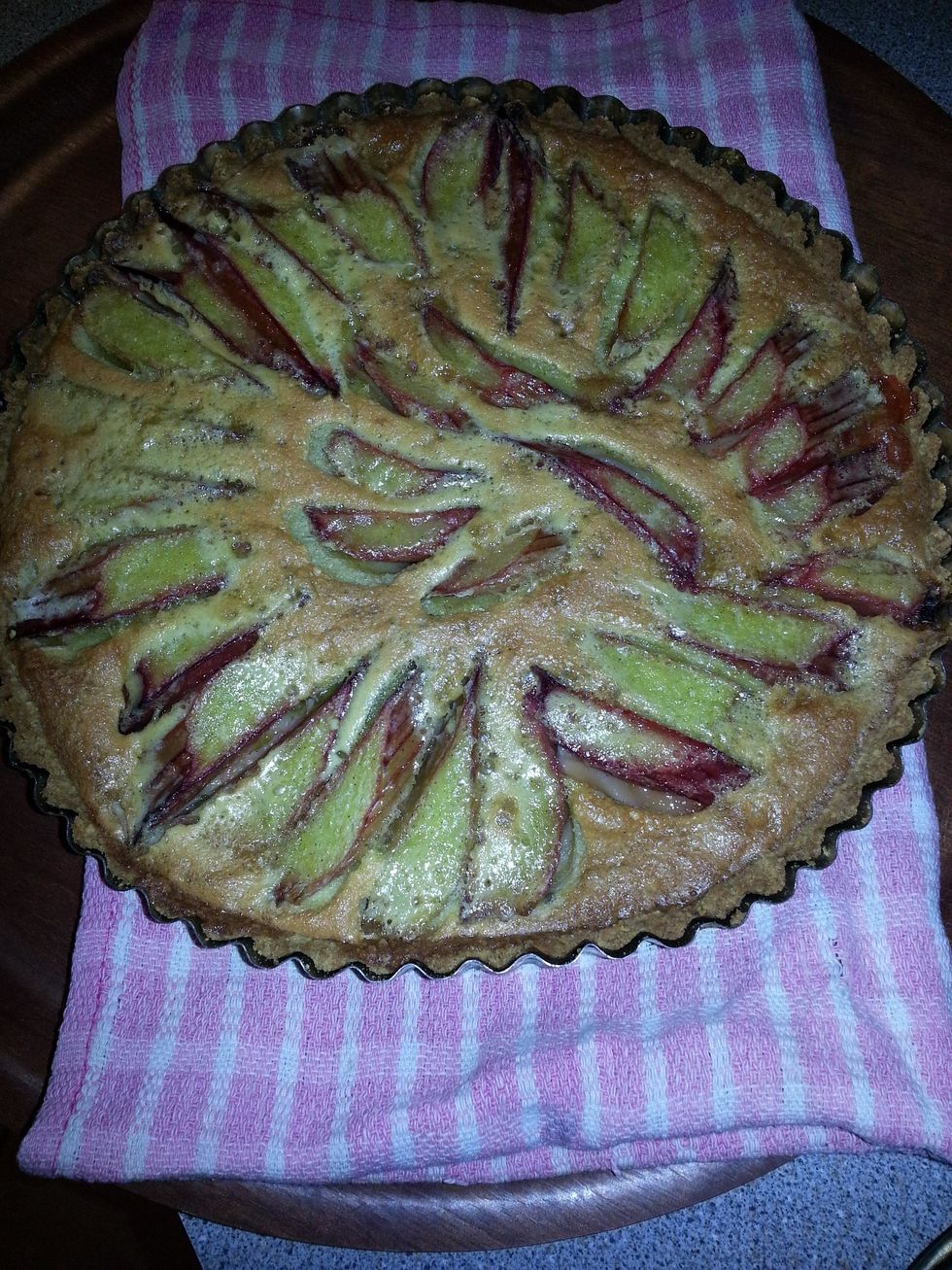 Set the tart on an inverted bowl or ramekin, and ease off the ring. Sprinkle the tart with powdered sugar, cut it into wedges, and serve warm or at room temperature
1/4c Whole Almond
1/4c Icing Sugar
1/4tsp Fine Sea Salt
3/4c Plain Flour
6.0Tbsp cold, unsalted butter, cut into 1/2" chunks
2.0 stalks rhubarb,sliced on the diagonal 1/2" thick
1/2c sugar
8.0Tbsp Unsalted Butter
1.0 vanilla bean, split lengthwise and scraped
2.0 Eggs
1/4c Plain Flour
1/2tsp Sea Salt
2.0Tbsp Bourbon