How to bake a reese's brownie cake
It's my dad's birthday coming up and since he absolutely loves Reese's, I decided to make him a Reese's Brownie Cake :)
43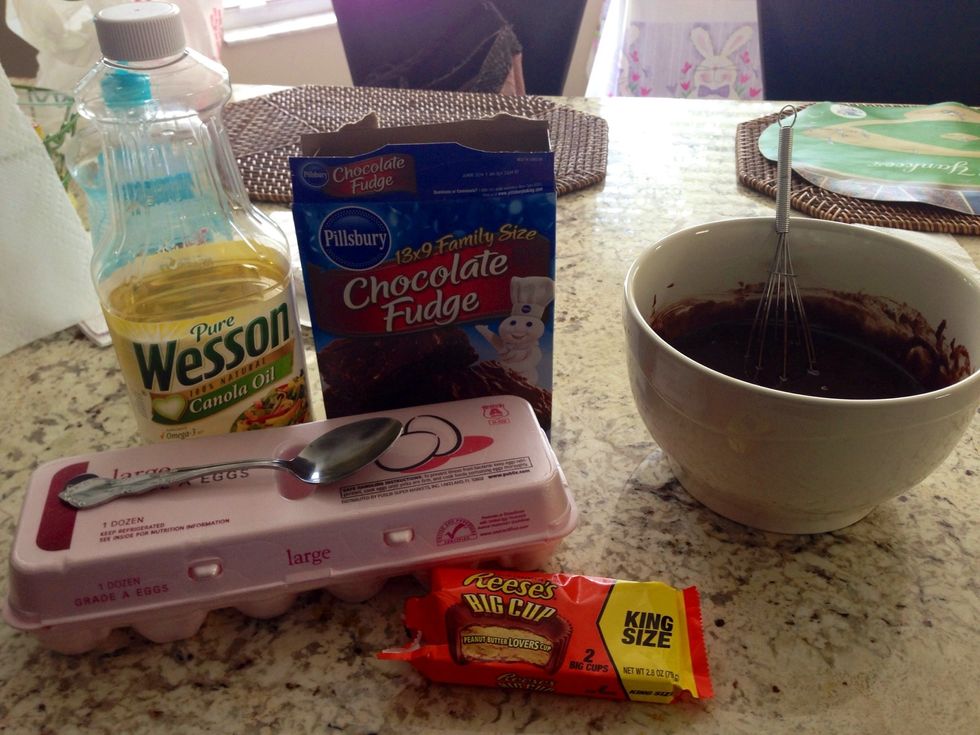 Gather all the materials.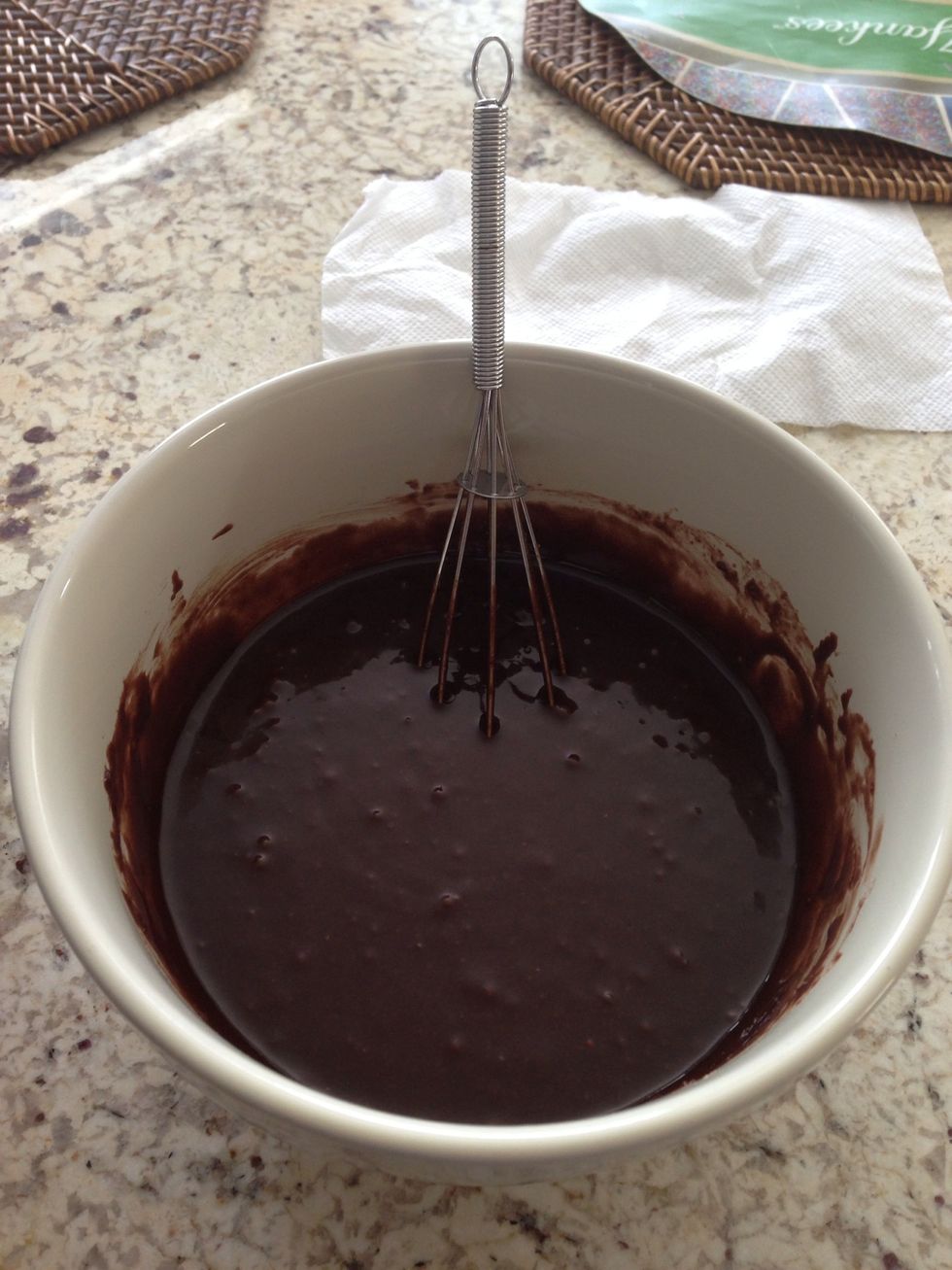 Make sure to butter or grease the bowl so that the brownie mix won't stick to the bottom. Then, combine the brownie mix, eggs, water, and oil into the bowl and stir.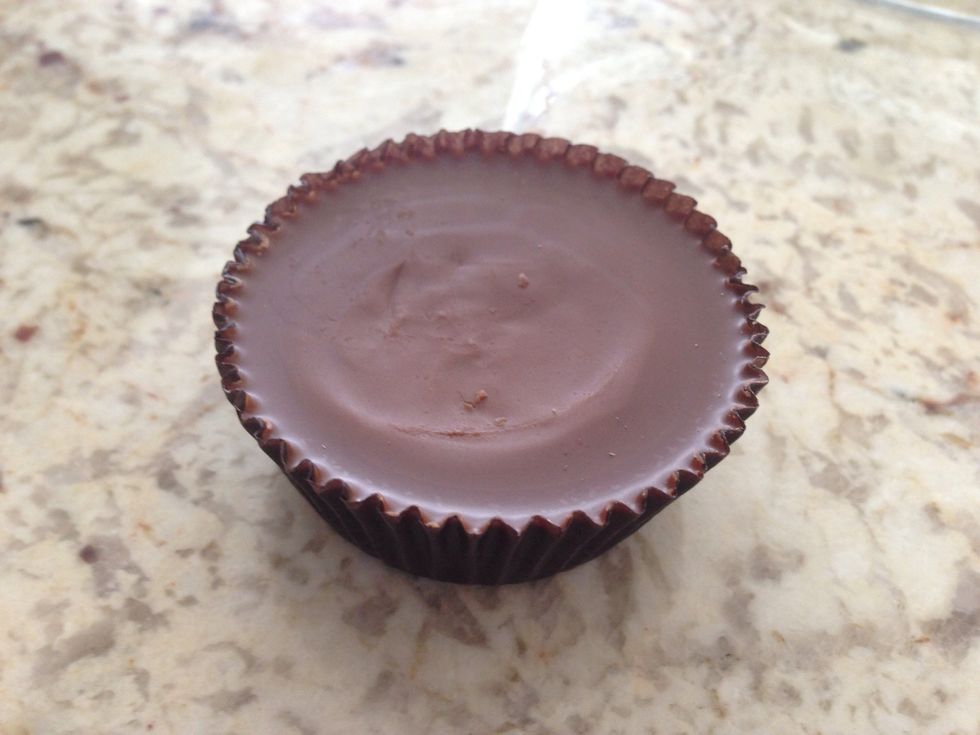 Unwrap one Giant Reese's Cup :)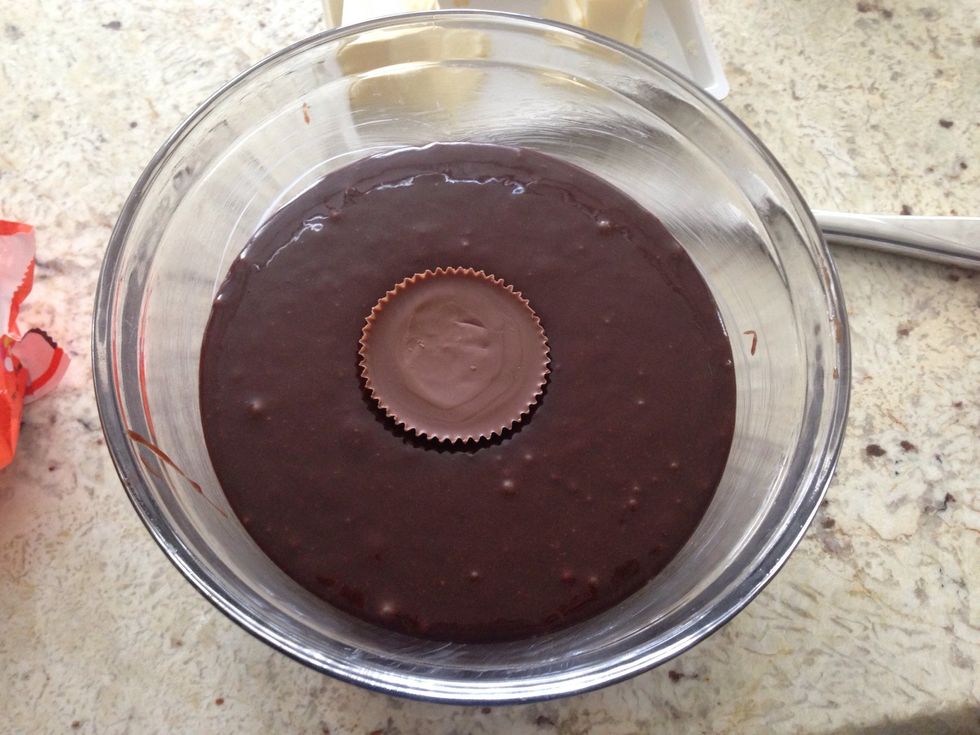 Carefully drop the Giant Reese's Cup into the middle of the brownie mix. Do not press it in!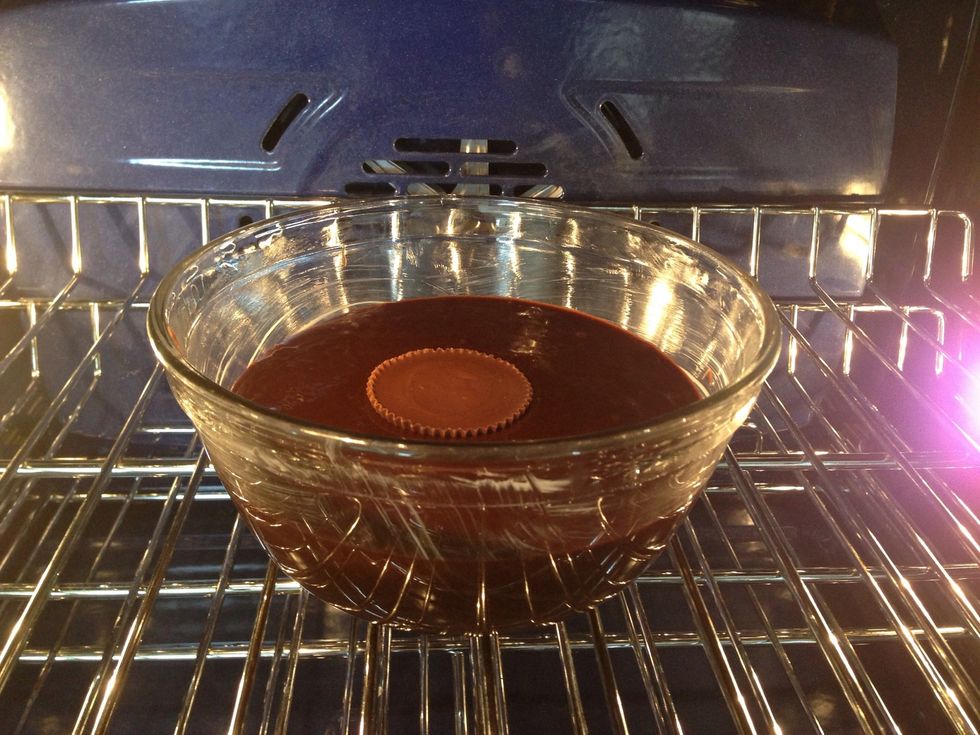 That was easy! :) Now just place the bowl into the oven.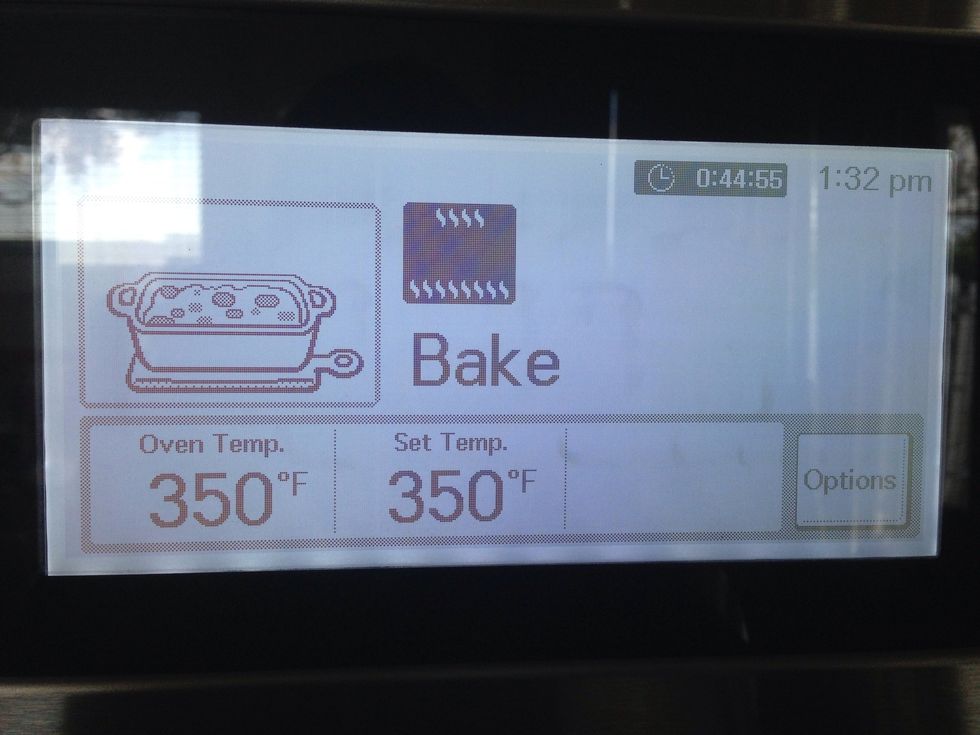 Bake at 350 degrees for about 55 min.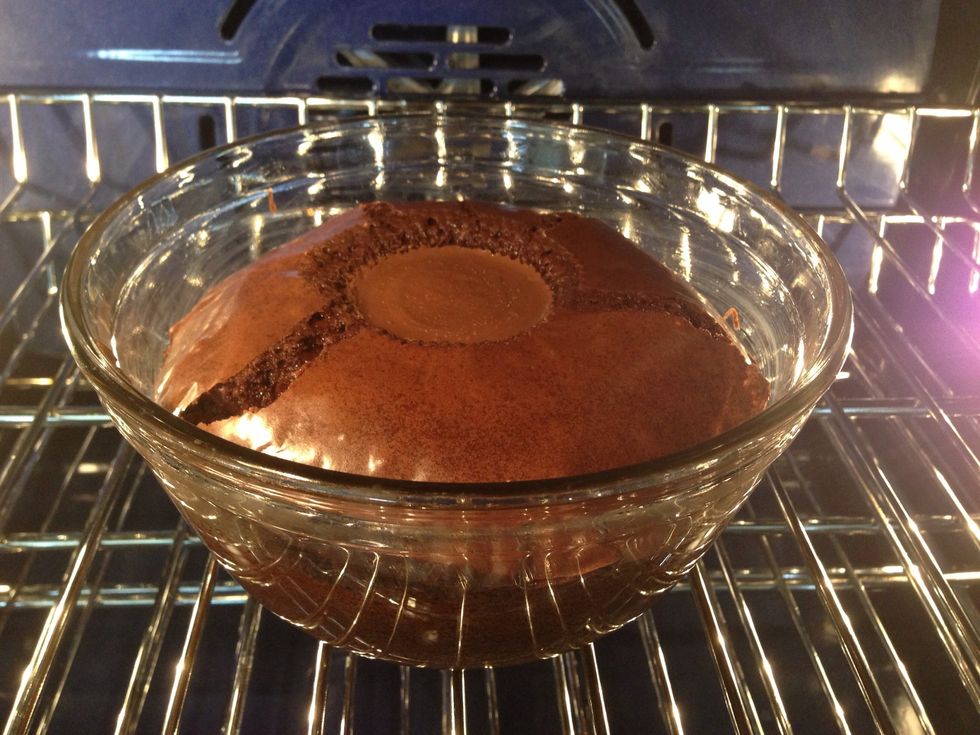 It's going to look AMAZING. Carefully remove from the oven.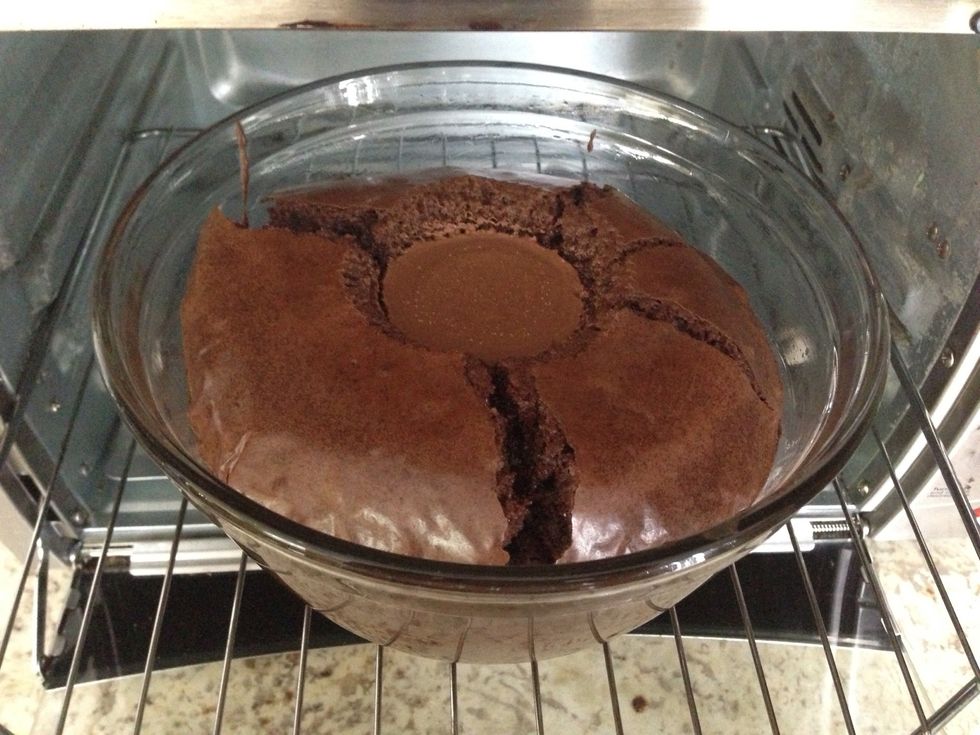 Allow the brownie to completely cool.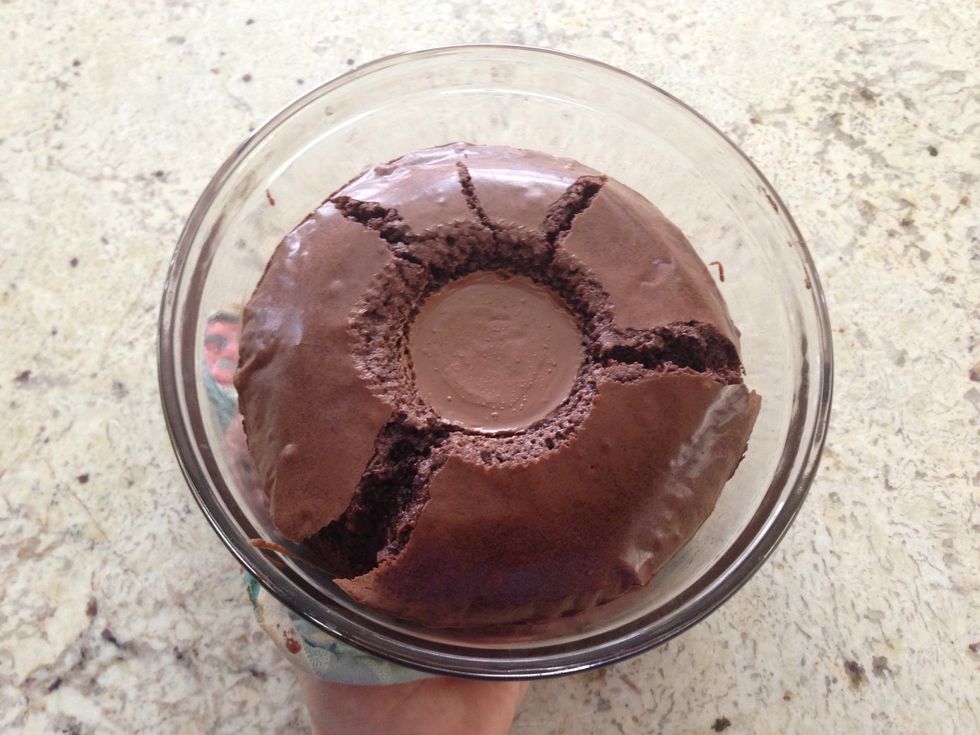 Ta da! :D Hope all the Reese's lovers out there, like my dad, enjoy!!! :)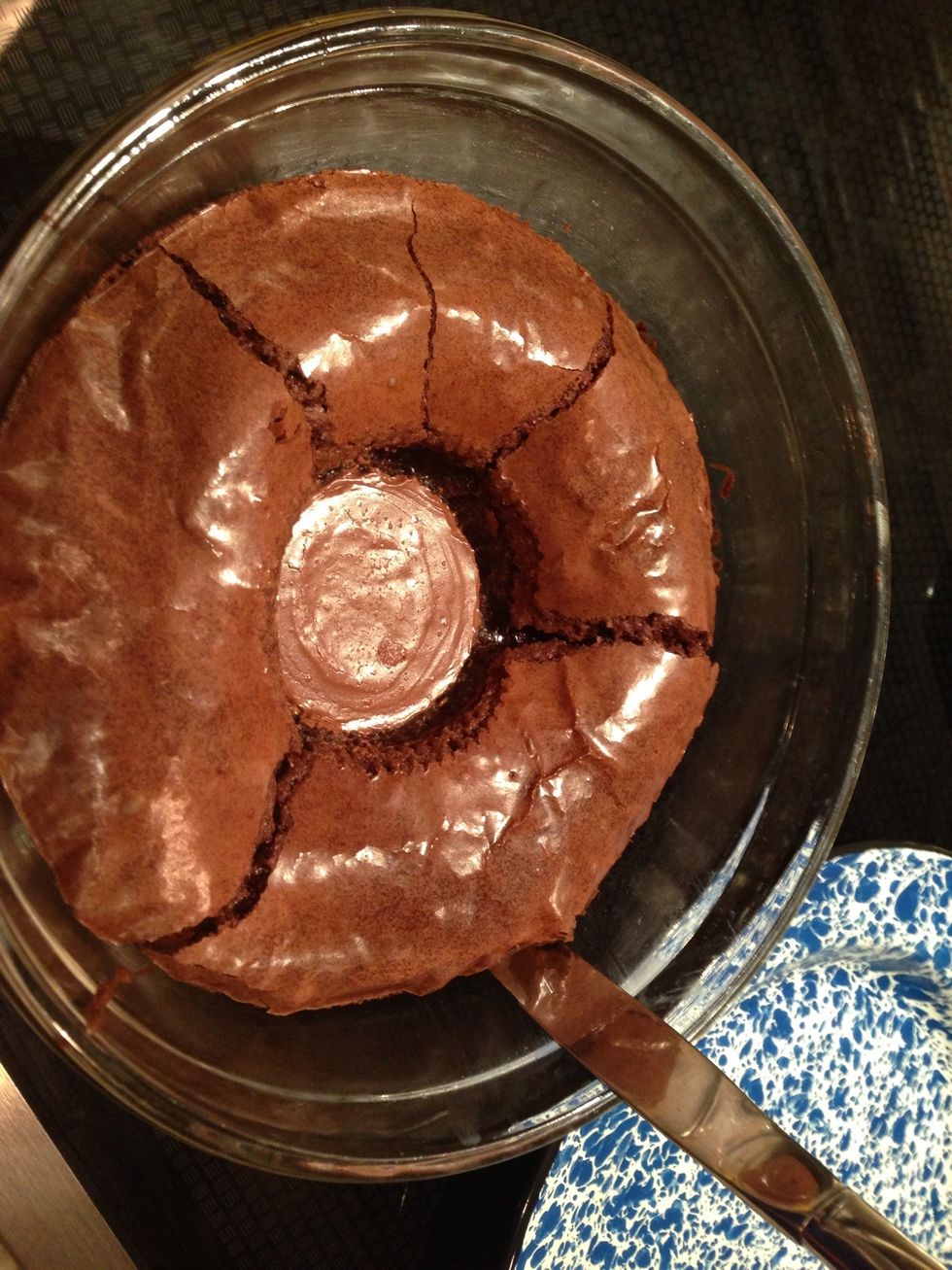 To remove the brownie, get a knife and gently shovel around the entire edge. Then very carefully flip the bowl over and the brownie will fall right out :)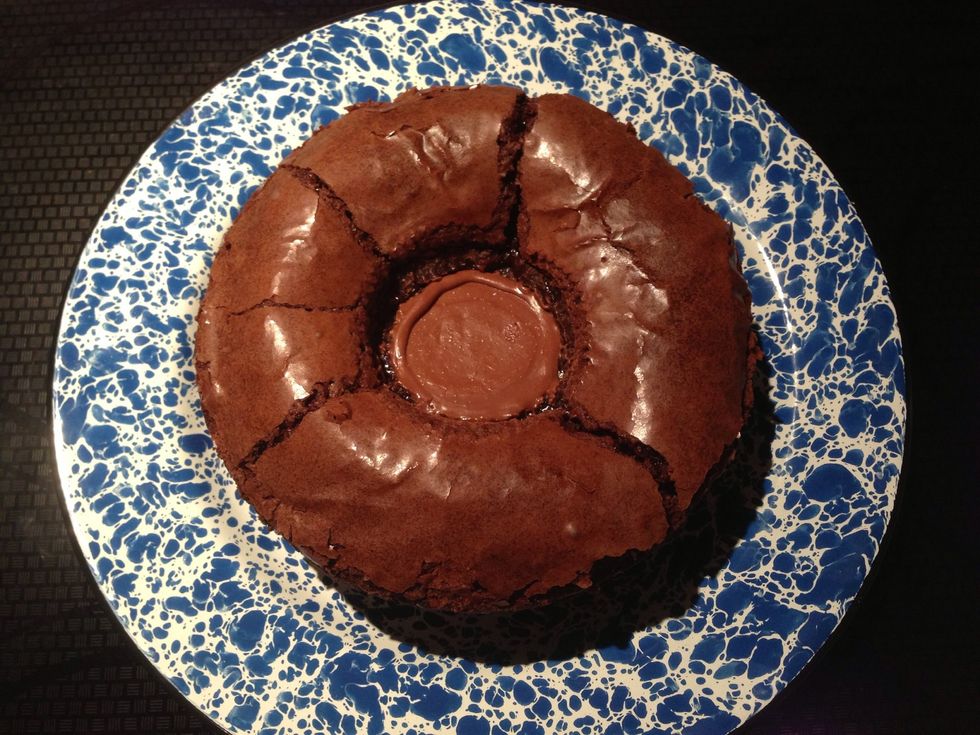 Place on a plate and it's all ready to serve :) I actually decided to place a second Giant Reese's cup on top of the first one because the first cup sort of sunk into the brownie.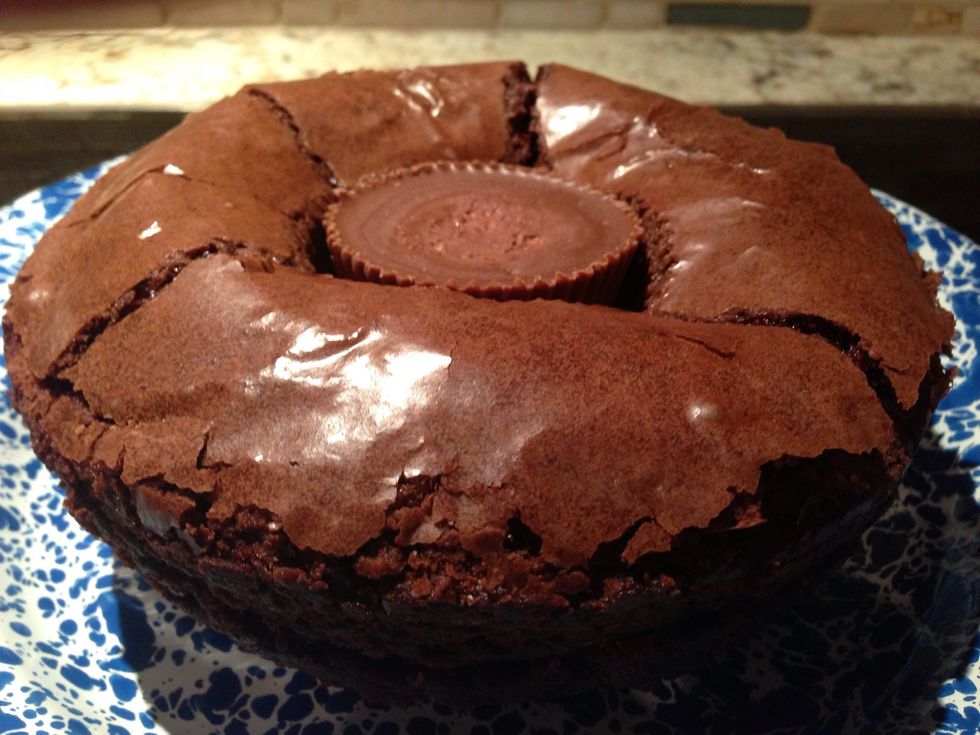 After adding the second Giant Reese's cup :)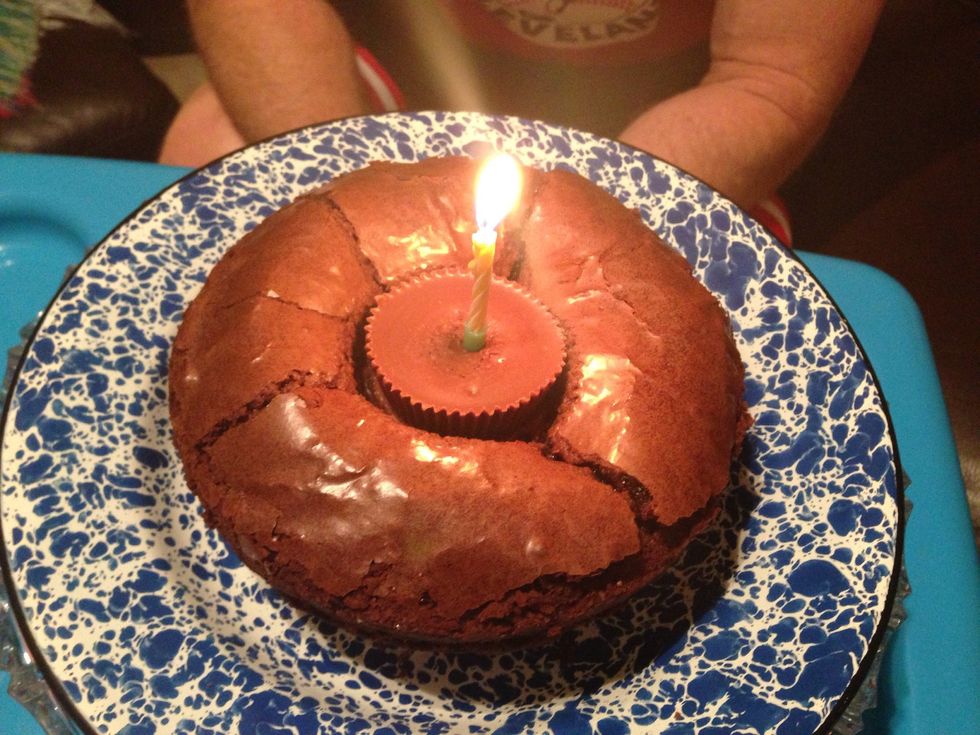 Stick a candle into the Reese's cup and sing happy birthday! :))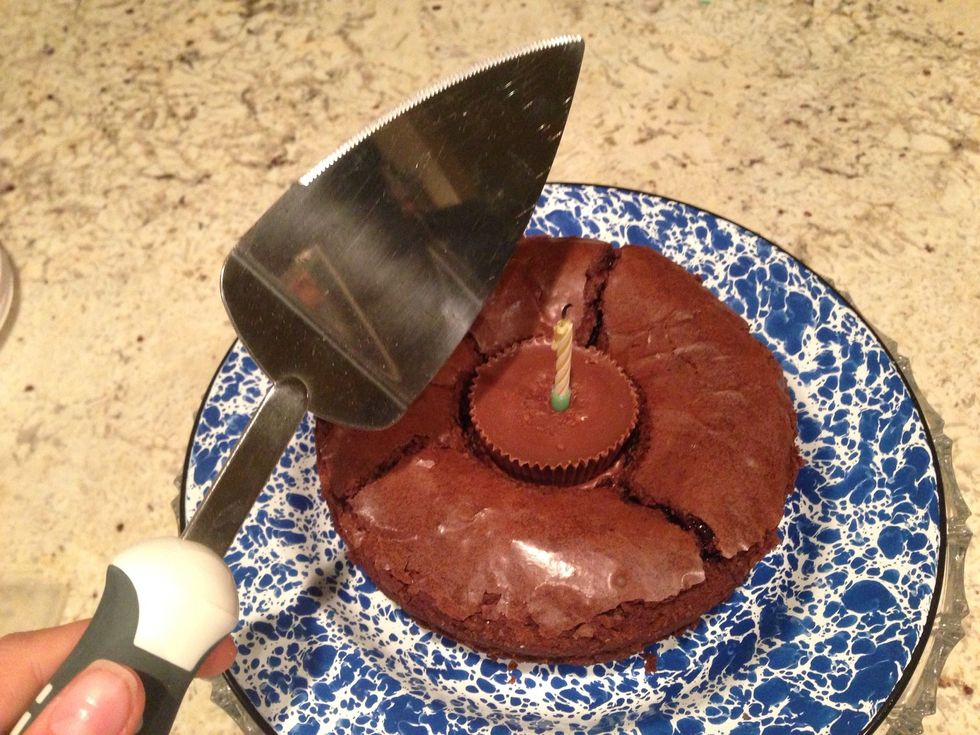 Carefully cut the brownie into pieces. I was able to cut about 16 slices :)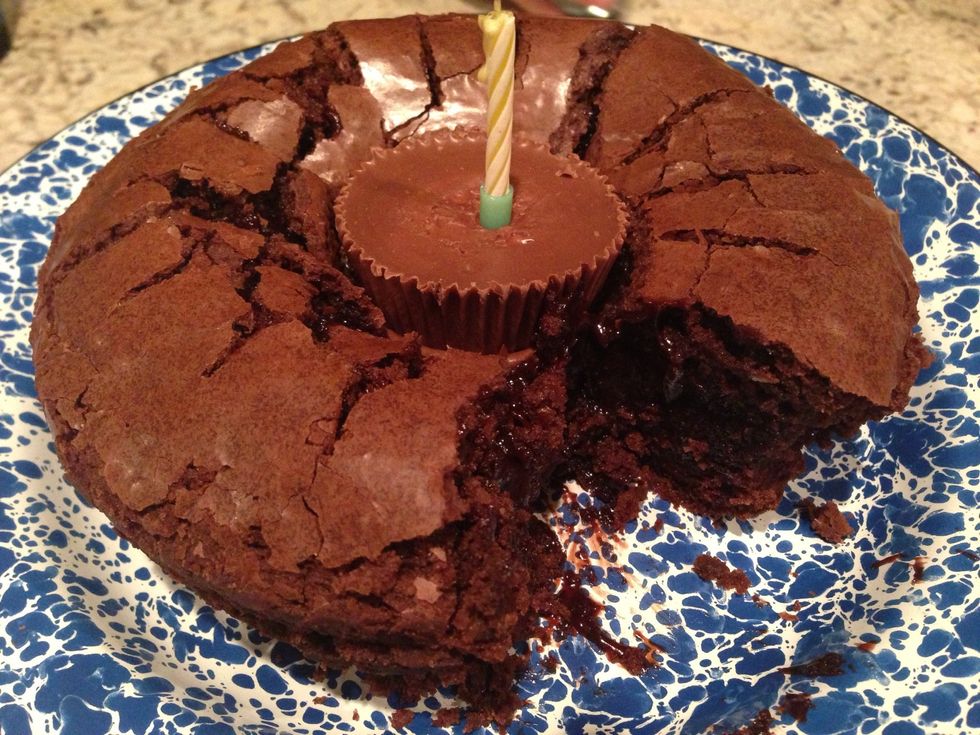 The inside is deliciously full of fudge! :D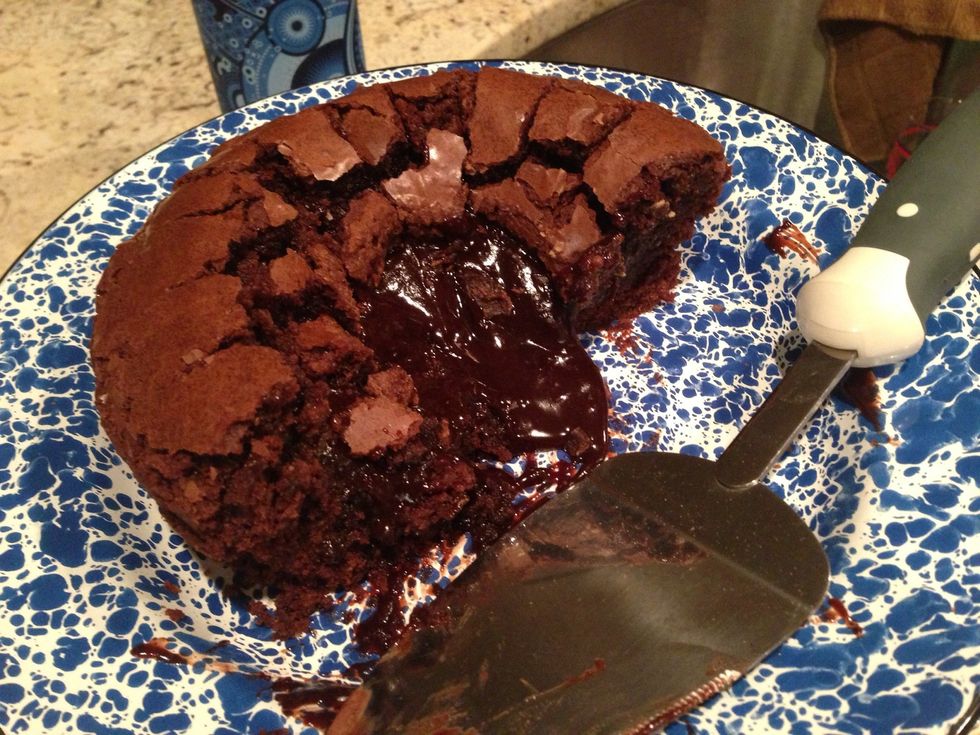 I took both Reese's cups out of the center of the brownie and placed them on top of my dad's piece of brownie, since it was his birthday ;)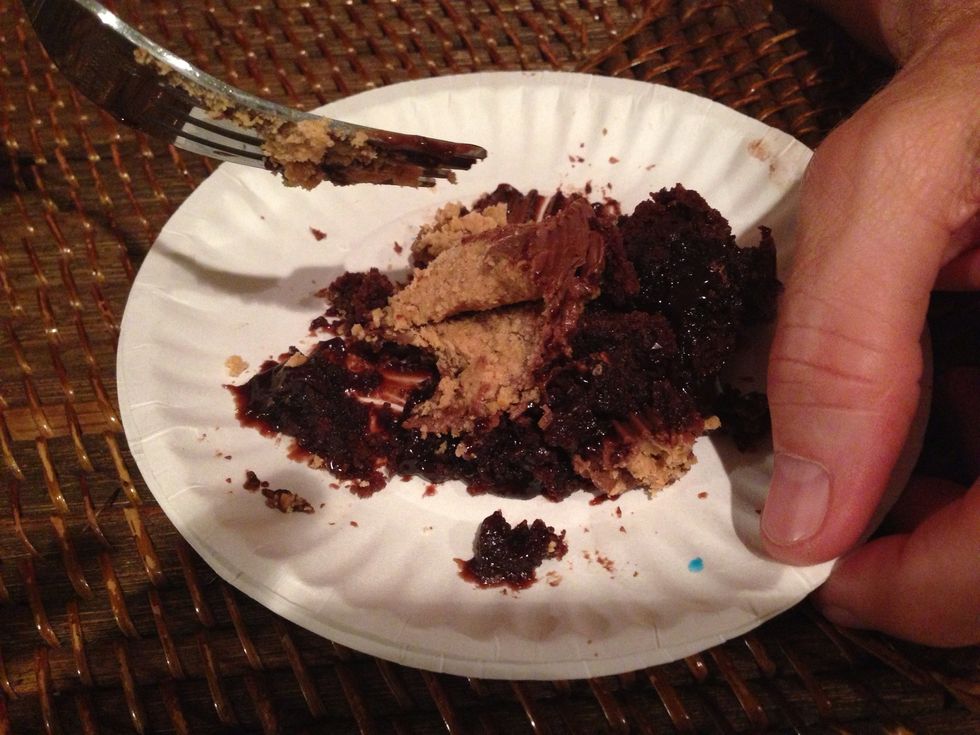 My dad was in heaven :) This Reese's brownie cake was SO DELICIOUS. Everyone must try it :)
1.0 Pillsbury Chocolate Fudge Brownie mix
1/2c Oil
2.0 Eggs
1/4 Water
2.0 Giant Reese's Peanut Butter Cups
1.0 Oven Safe Bowl