A recipe my mom came up with, to make Czech bread with Canadian ingredients.
377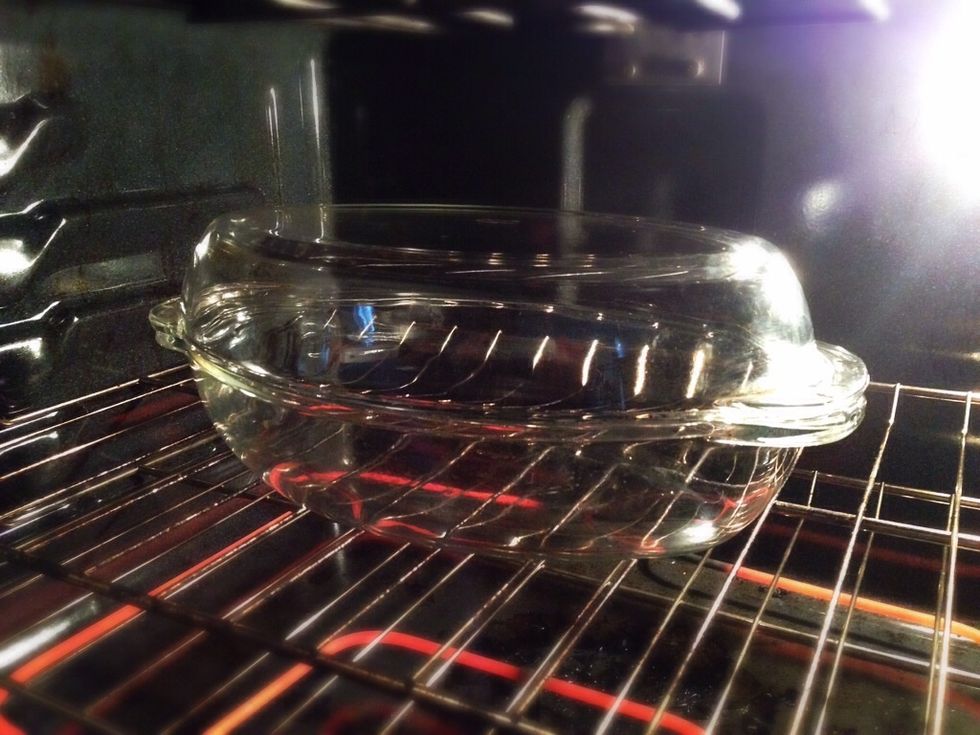 Preheat oven to 420F (215C) with your dish of choice (I use a glass oval dish with a lid). It will be hot enough by the time the dough rises.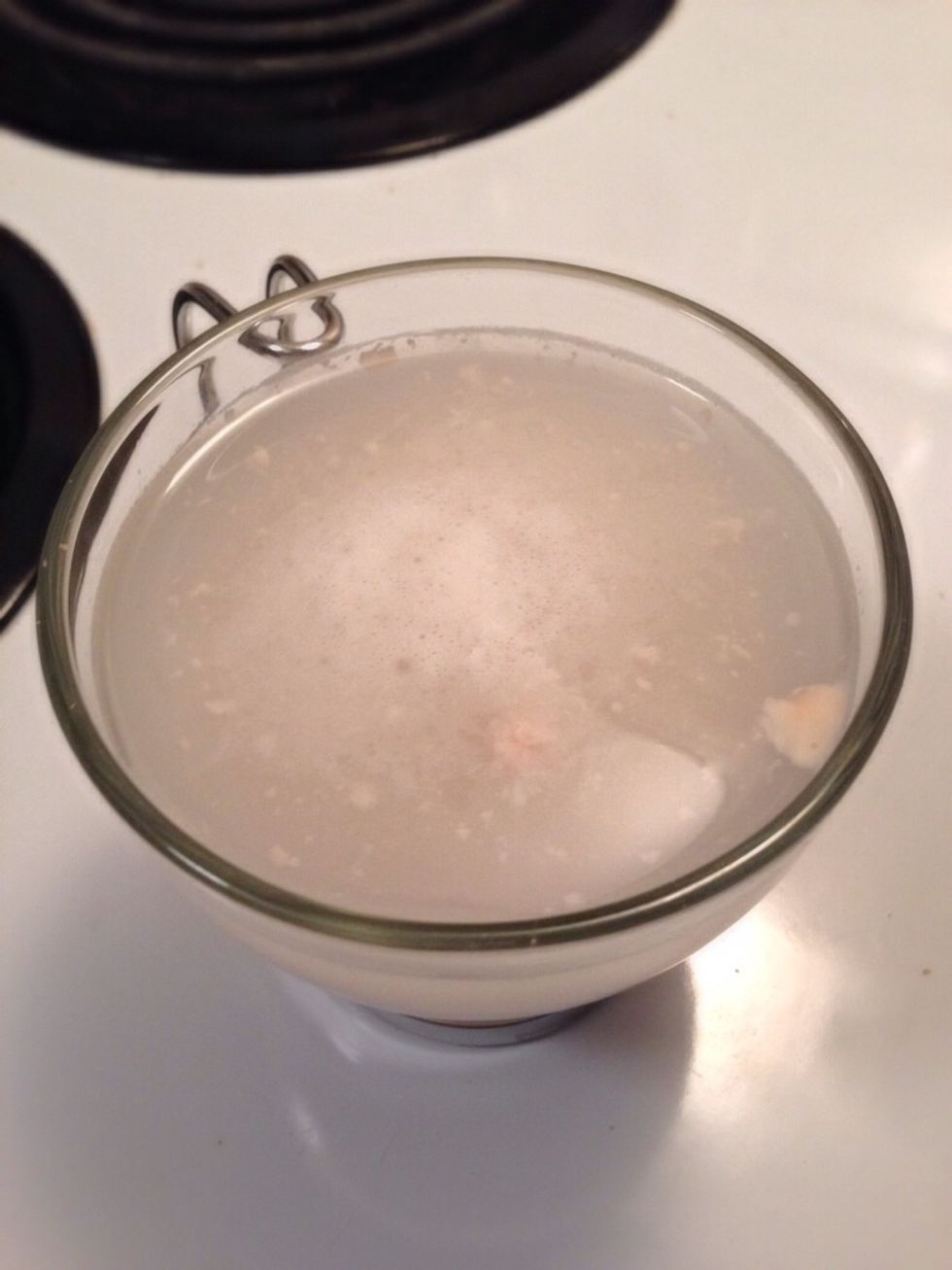 Take a cup of warm water, add a pinch of sugar and crumble 60g (2oz) of yeast in it. The yeast is ready when it starts floating on the surface.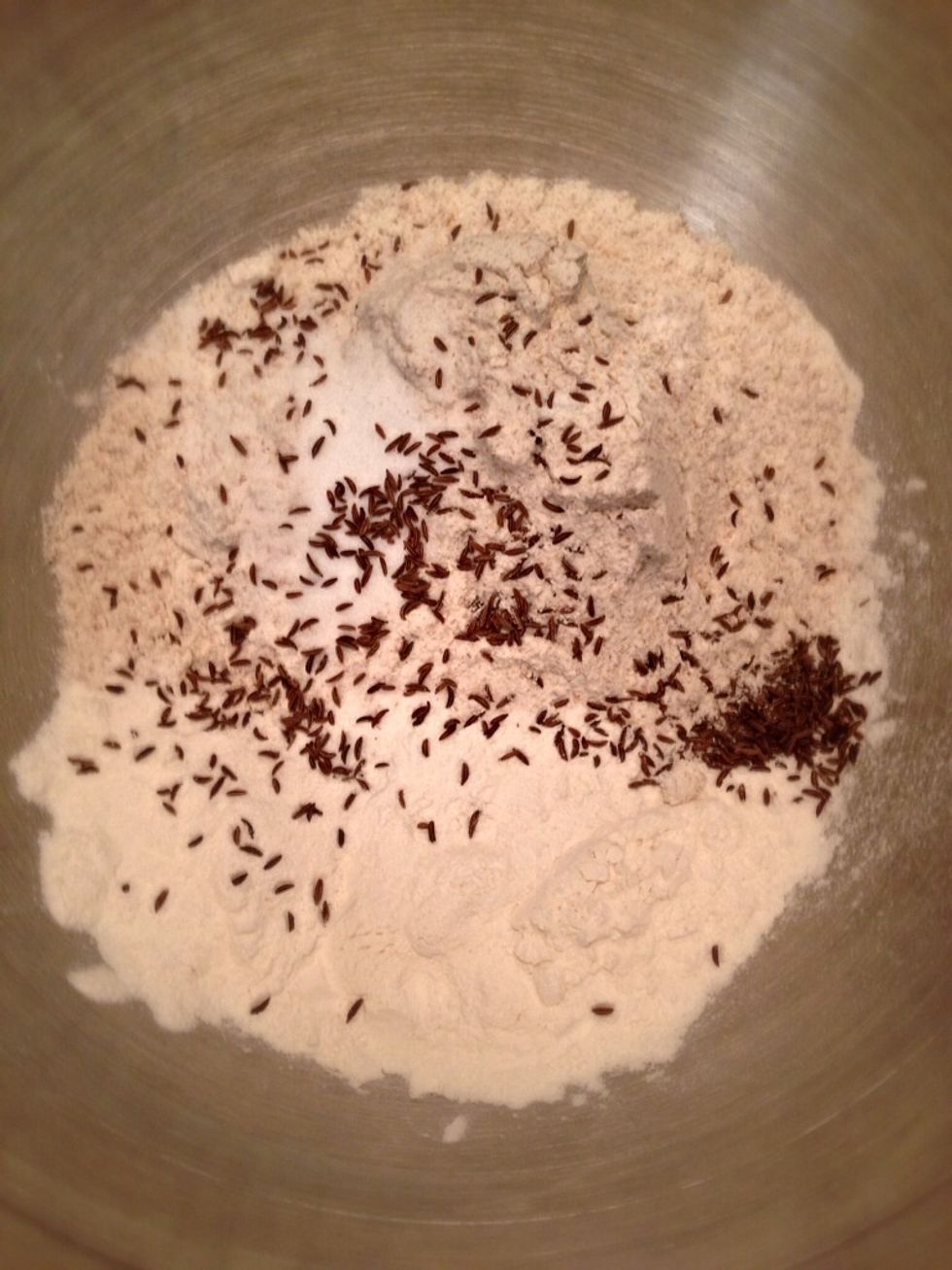 Combine 2c Whole Wheat flour, 1/2c All purpose flour, 1tsp salt and 1tbsp Caraway in a large bowl. You can alternate with sunflower or pumpkin seeds, it's up to you.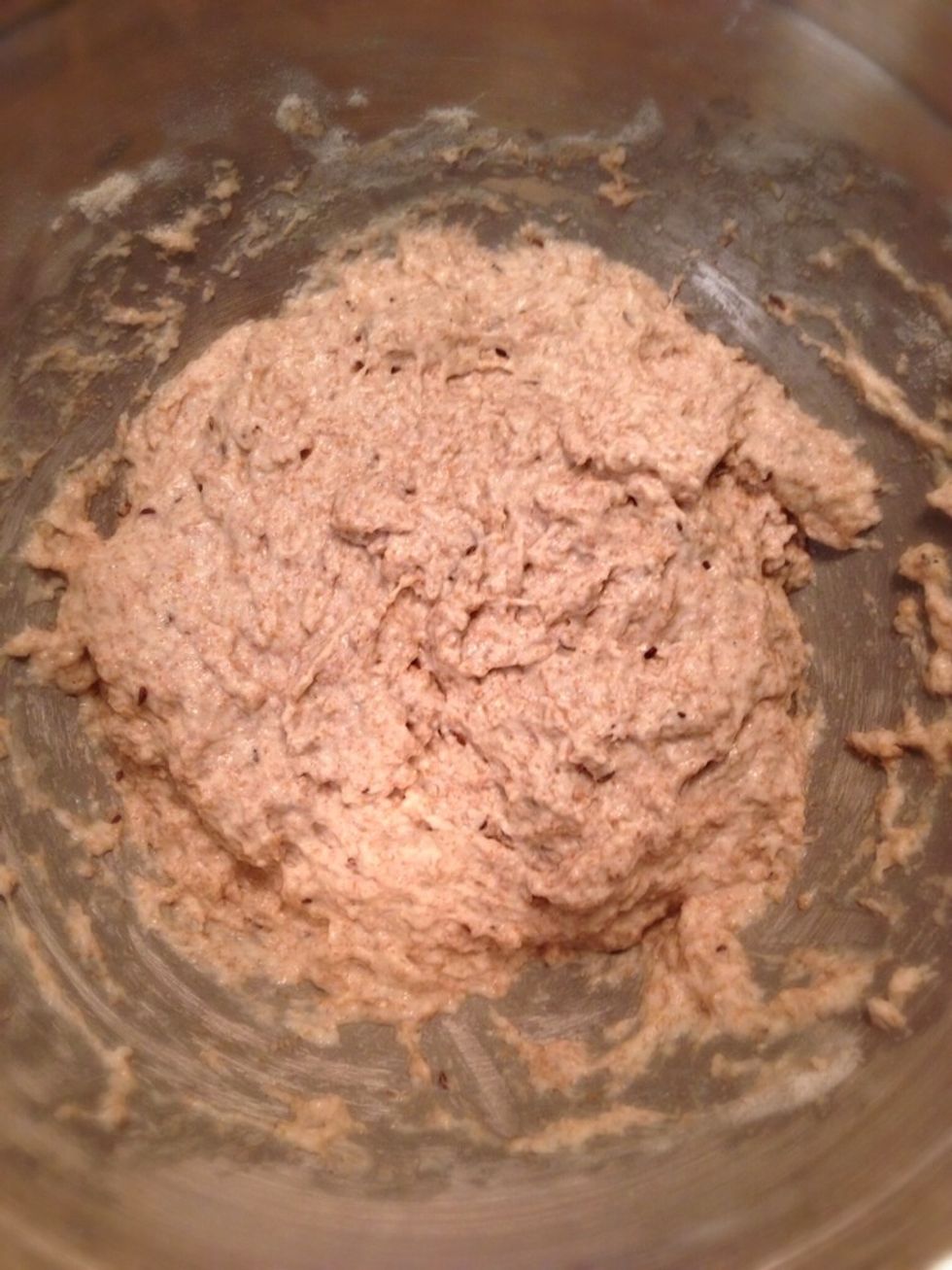 Pour the yeast in your flour mixture and use a wooden spoon to combine ingredients. You might need to add more warm water. The dough should be sticky, but not too liquidy.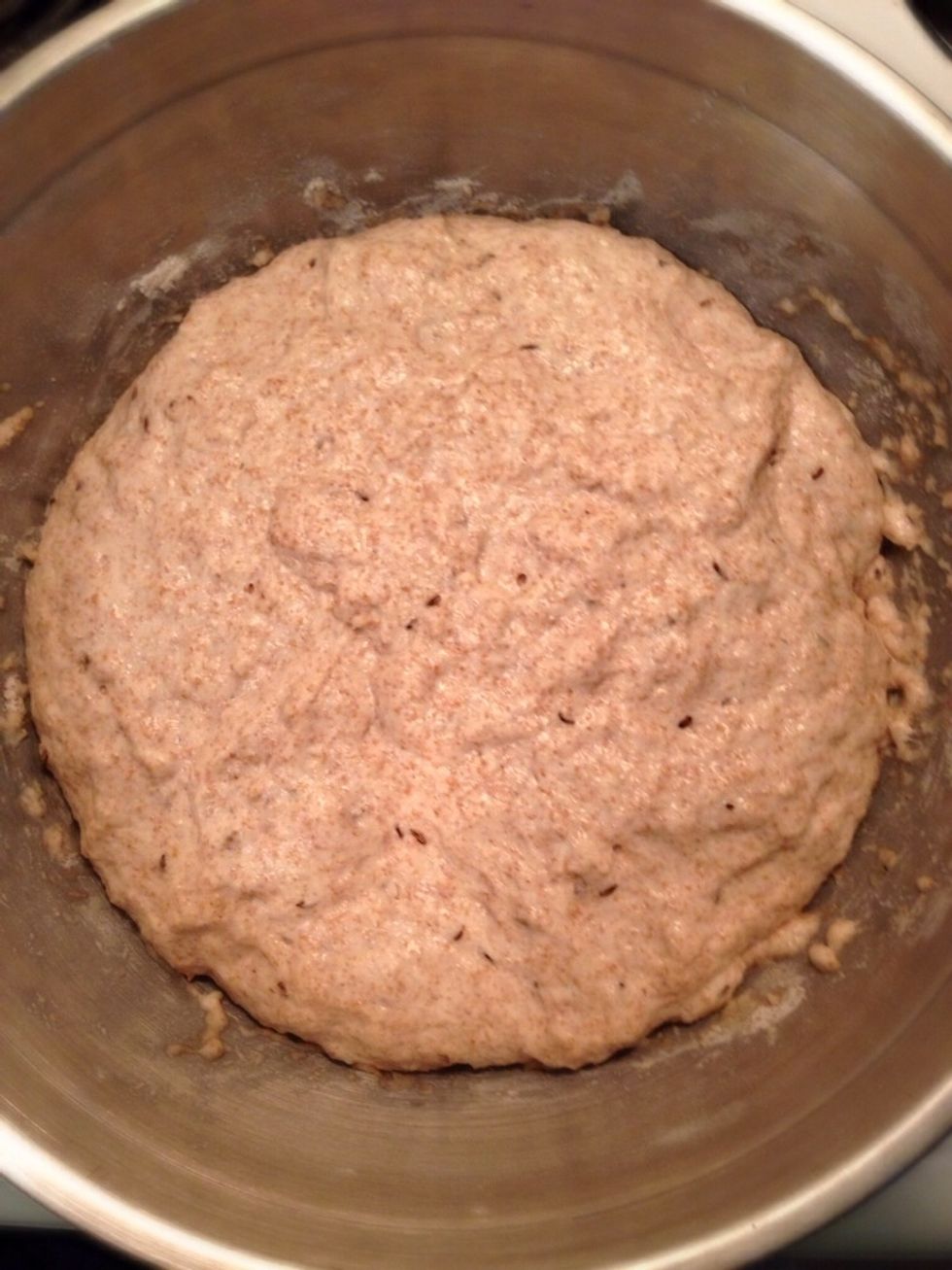 Cover your bowl with a clean tea-towel and place in a warm spot for next 20-30 minutes. Dough will rise to about 2-3x it's original size.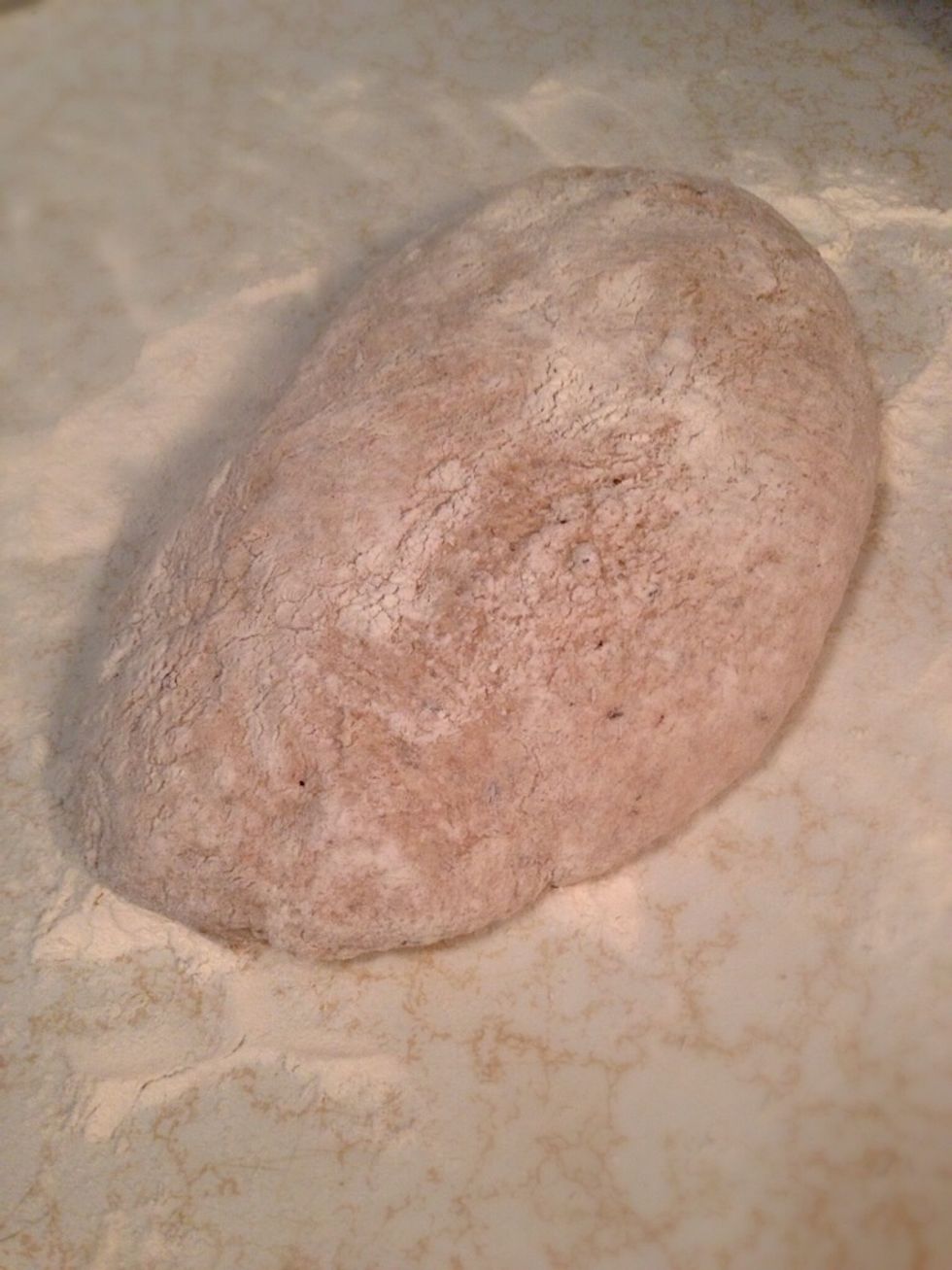 Put a little bit of flour on your counter and hands, so it doesn't stick. Pour the dough on the counter and start folding in from the outside just till the whole outside is covered with flour.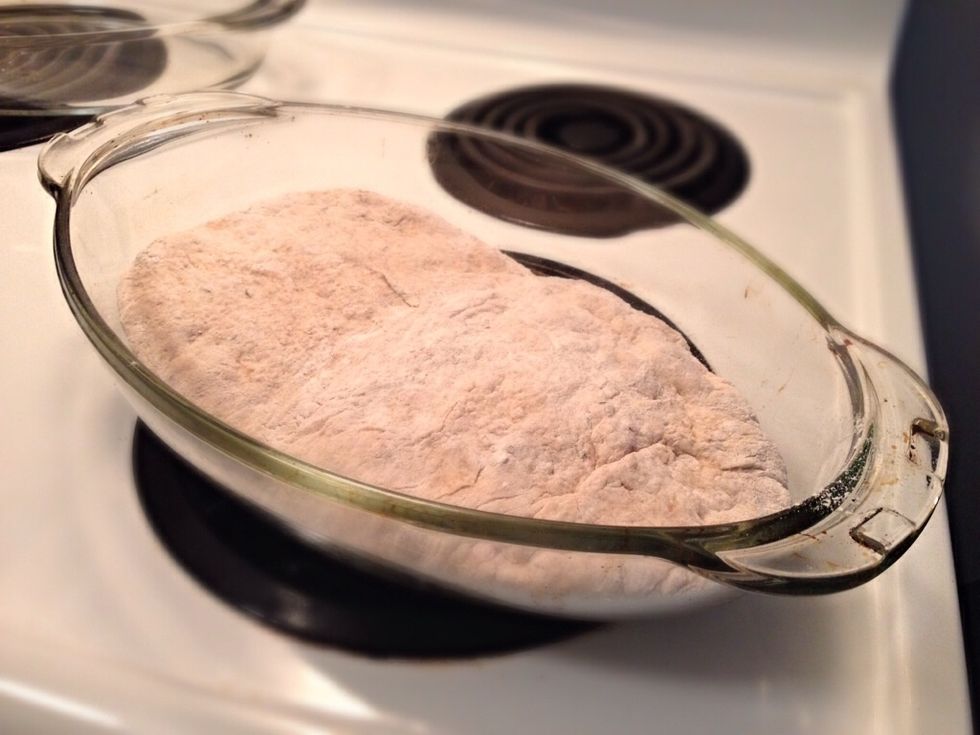 Take your dish carefully out of the oven. Place the dough in the dish (this can be tricky at first). Put the lid back on and place the dish back in the oven.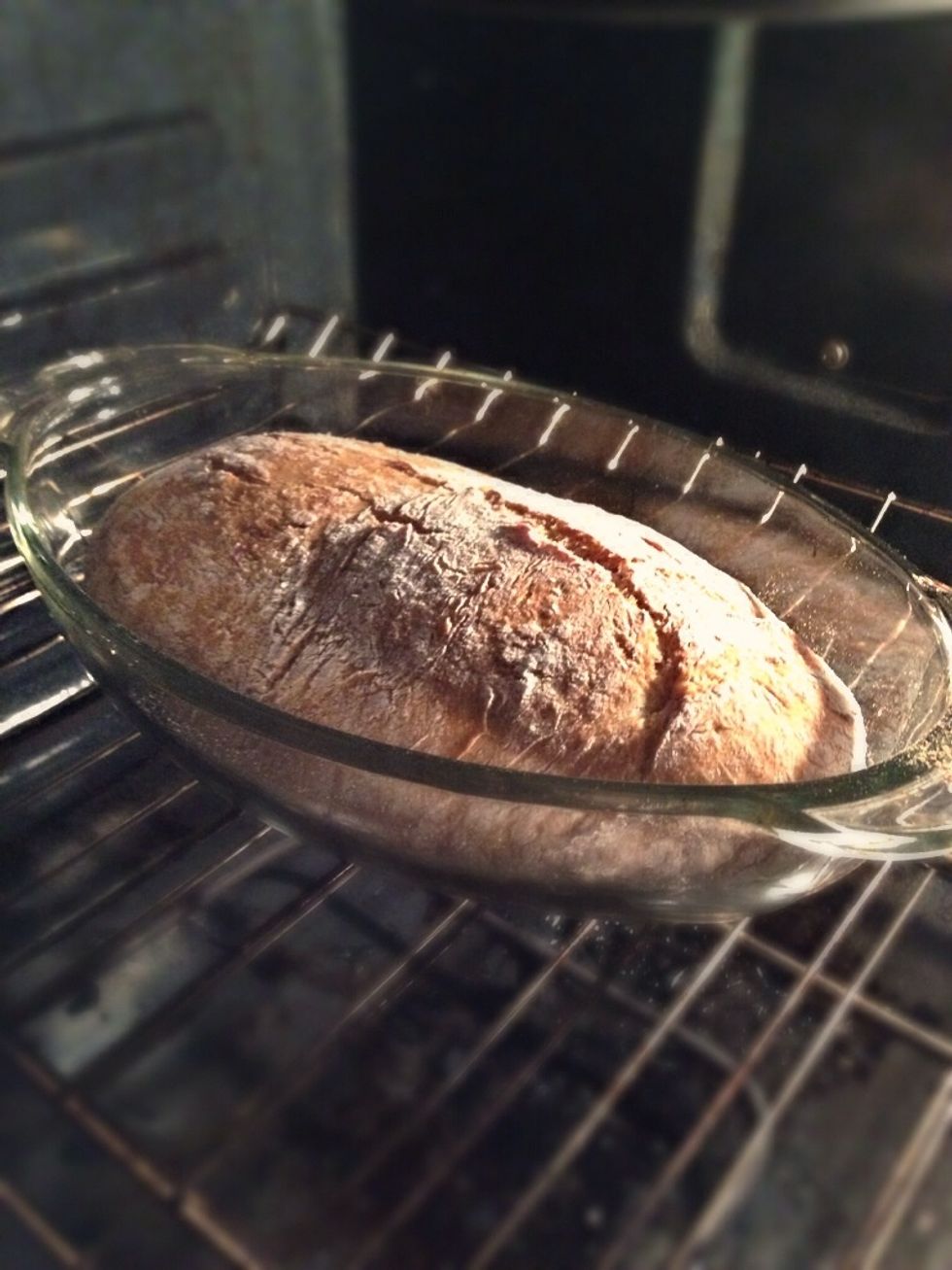 You don't have to watch the time if you're using a dish with a glass lid. Once the bread cracks and the edges are turning golden, it's time to take off the lid.
Leave it baking for as long as you want to get the perfect desired crunchyness!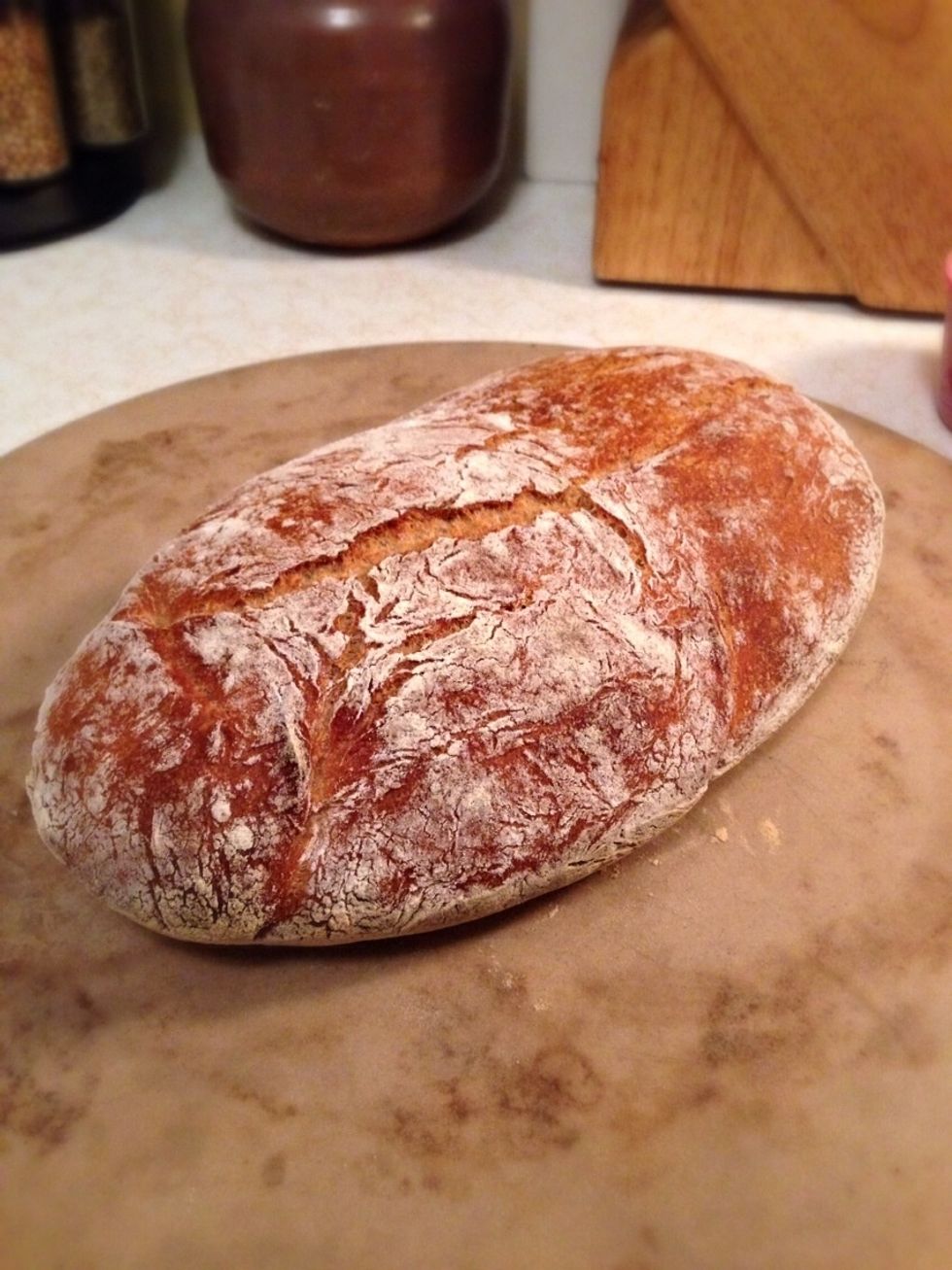 Once satisfied with the crust, leave the bread completely cool down. It can last several days, just be sure to store it in a plastic bag from the next day. It won't be crunchy, but it won't go hard.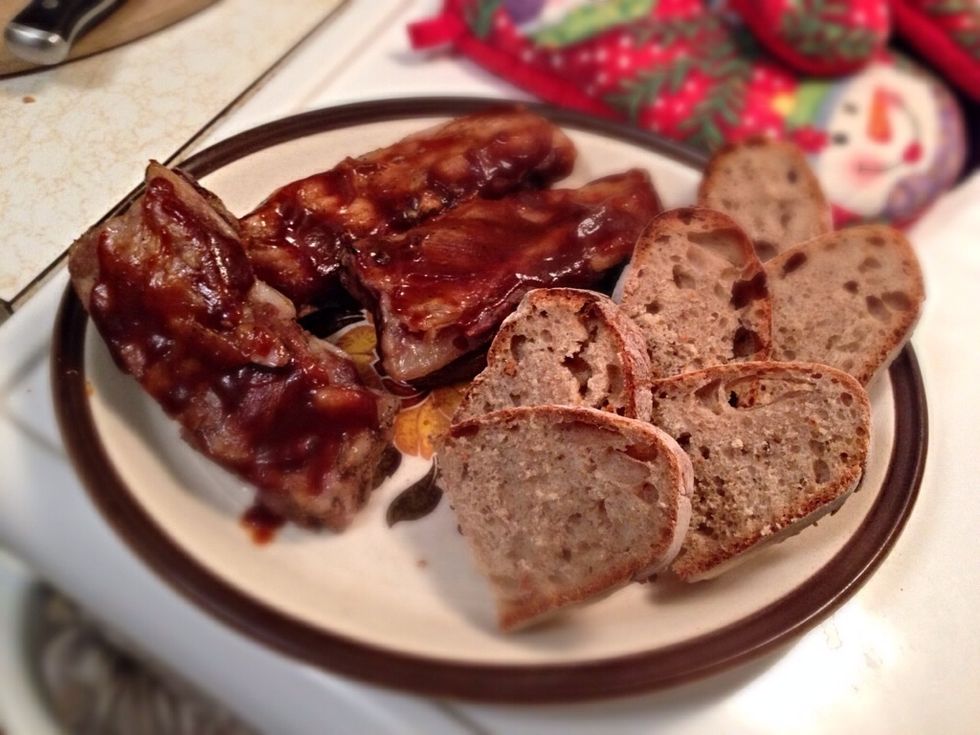 Maybe a good addition to ribs? ;)
2.0c Whole wheat flour
0.0c All purpose flour
1.0tsp Salt
1.0Tbsp Caraway
60.0g Yeast