Create vanilla cake batter from whatever favourite recipe or cake mix you have.
I am making a gluten free cake for my friends birthday and I'm not sure how it will turn out as the batter isn't exactly white....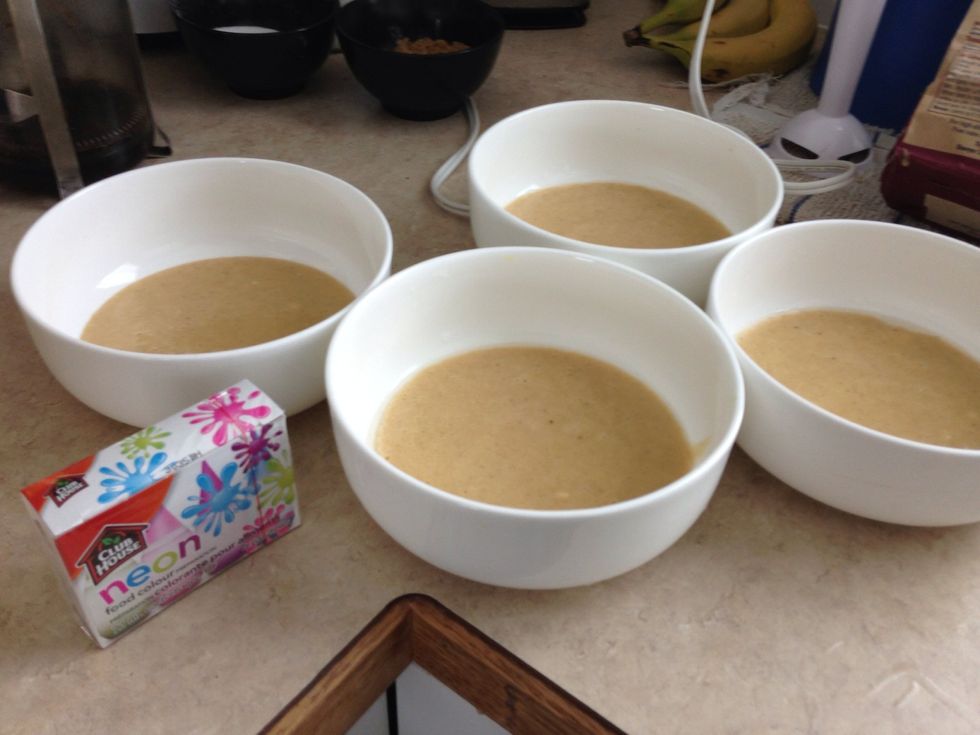 I have 4 different food colouring shades so I put about a half cup of batter into 4 different bowls. It should make about 6 mini cupcakes per colour.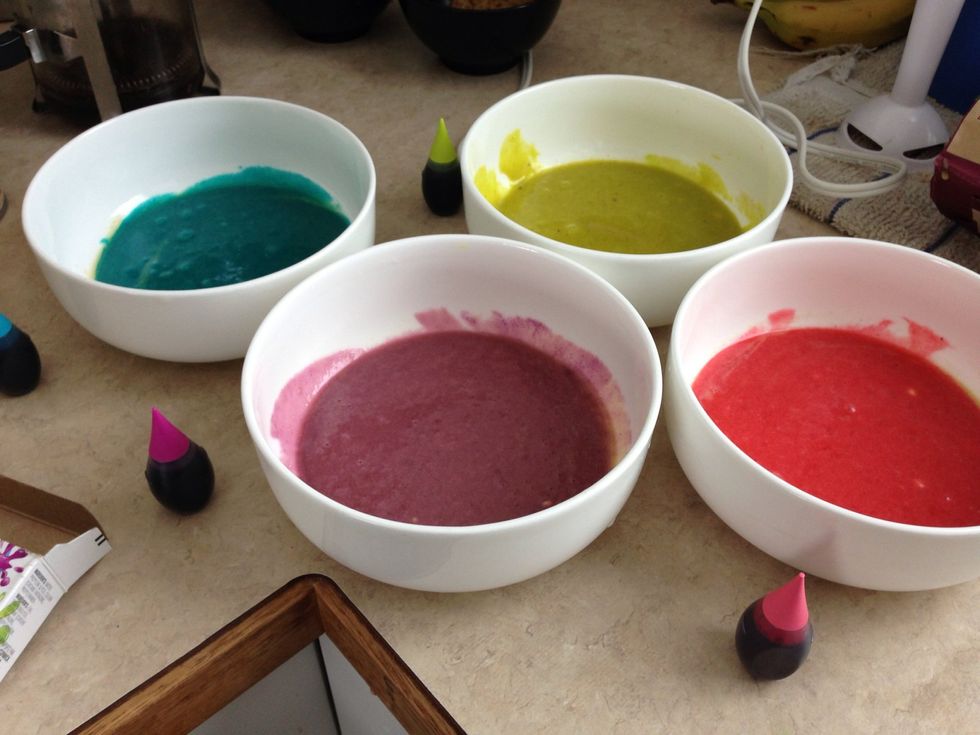 Add 5-6 drops of food colouring to each and Mix.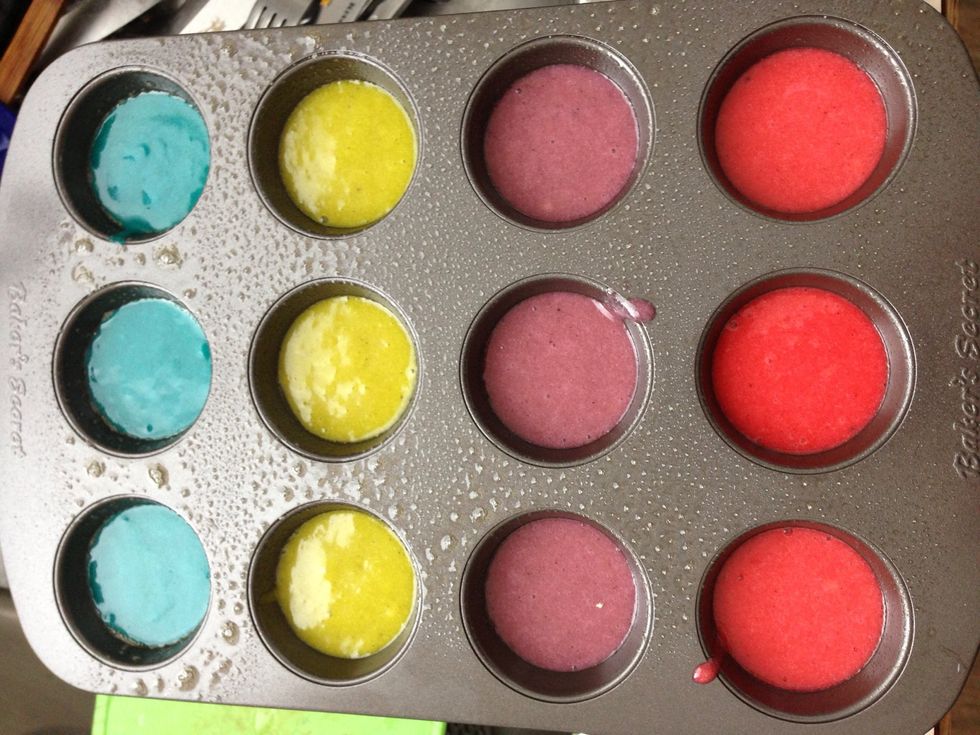 Bake mini cupcakes at 350F for about 10 minutes or until just done.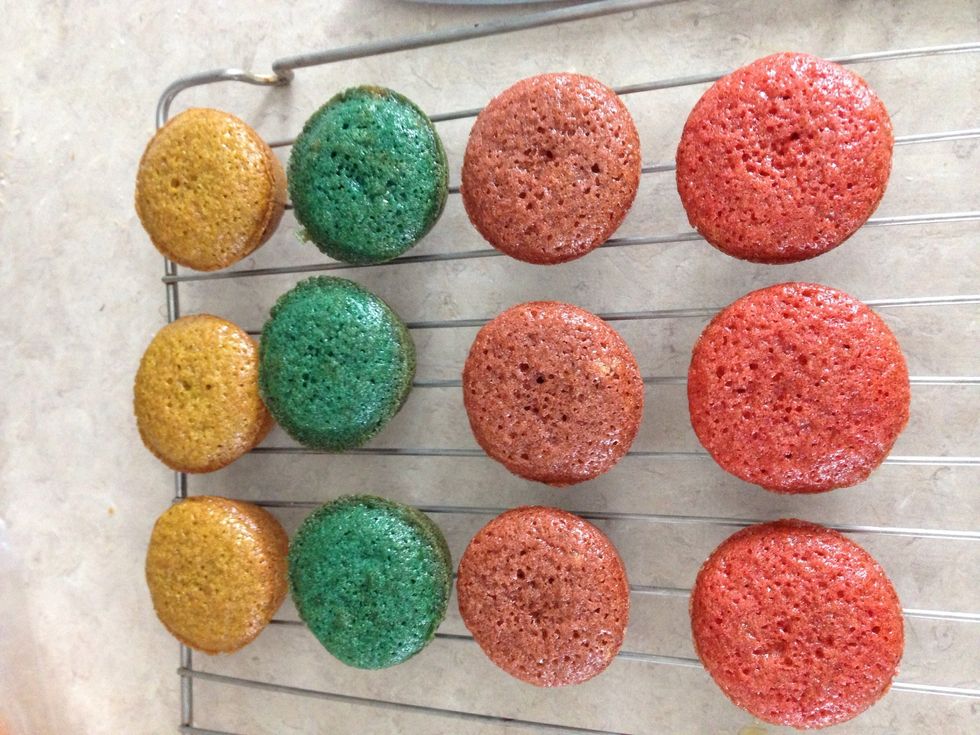 Cool on a wire rack.
I only have one mini tin so I repeated the step to make 24 cupcakes.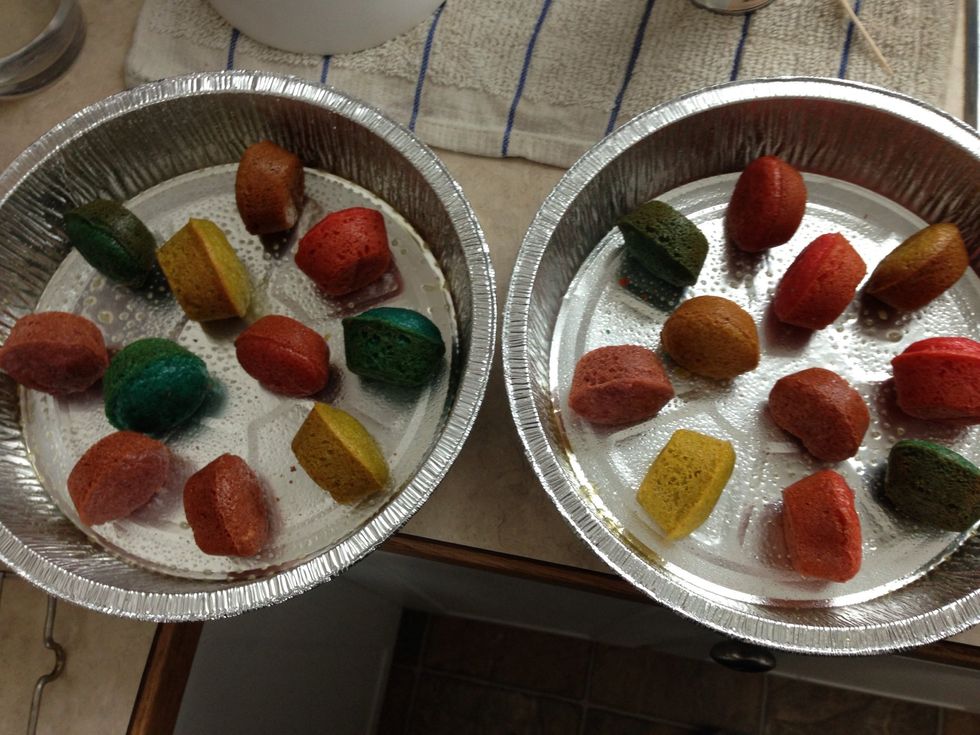 Place cupcakes on their sides in a prepared pan. Note how the cupcakes are placed, it will make all the difference when cutting the cake.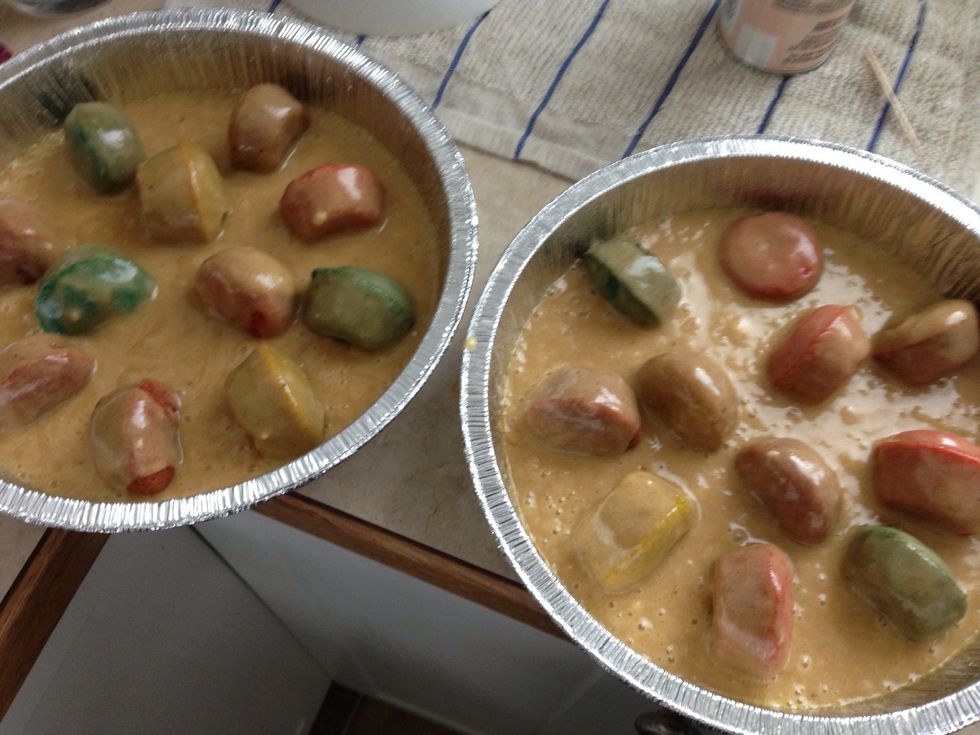 Cover with remaining batter and bake. Reduce the time from the directions from the recipe to about 20 mins or so. Keep checking and test for doneness with a toothpick.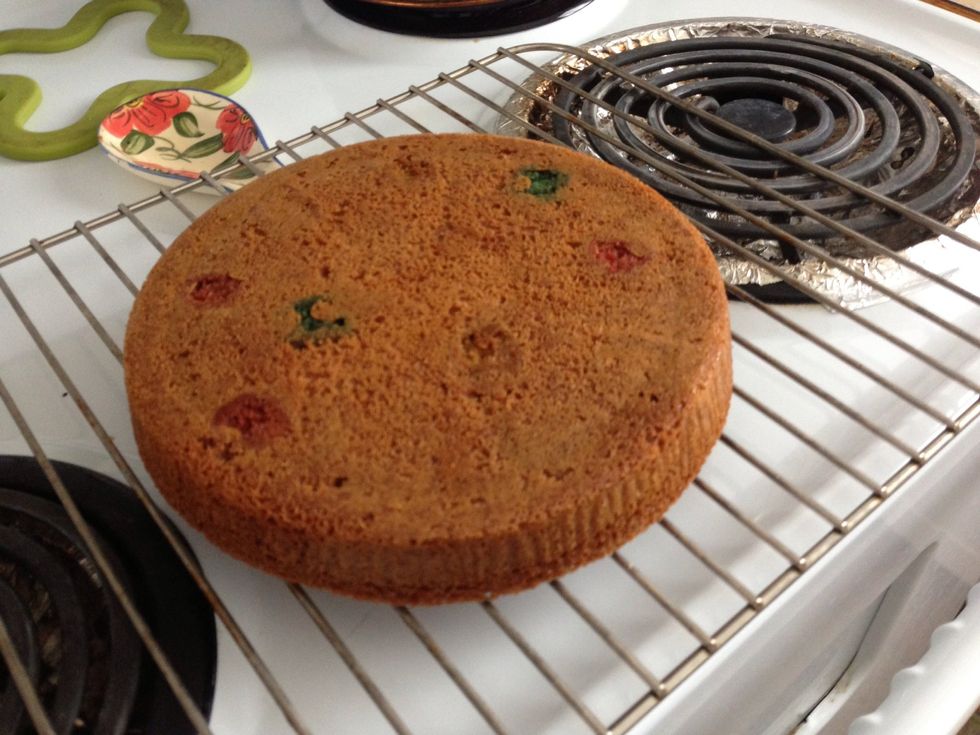 Cool on wire rack.
When cool, sandwich together the top and bottom with whatever filling you prefer. I just used chocolate frosting. Wrap in Saran and let cool in the fridge as I find it makes frosting it easier.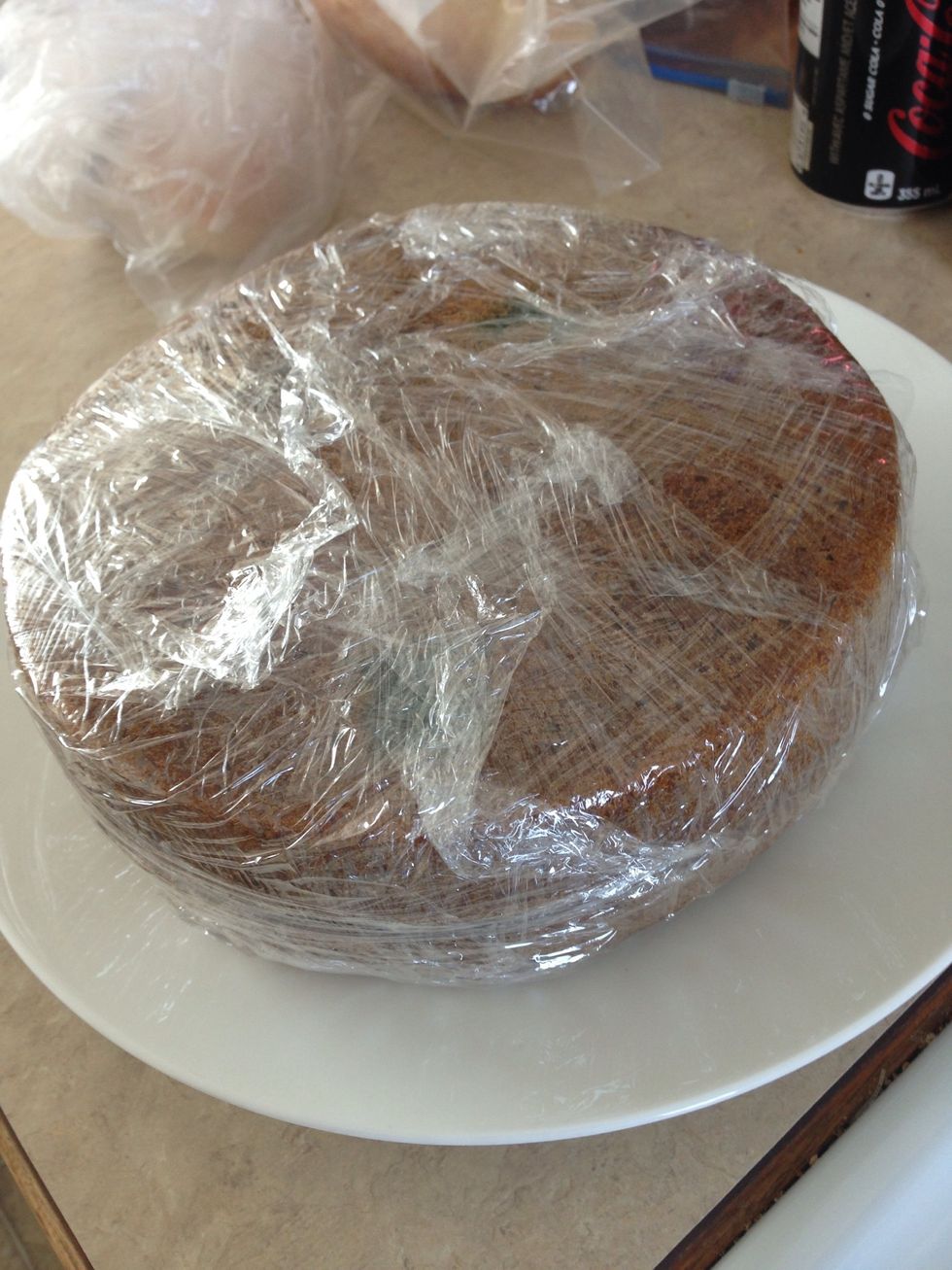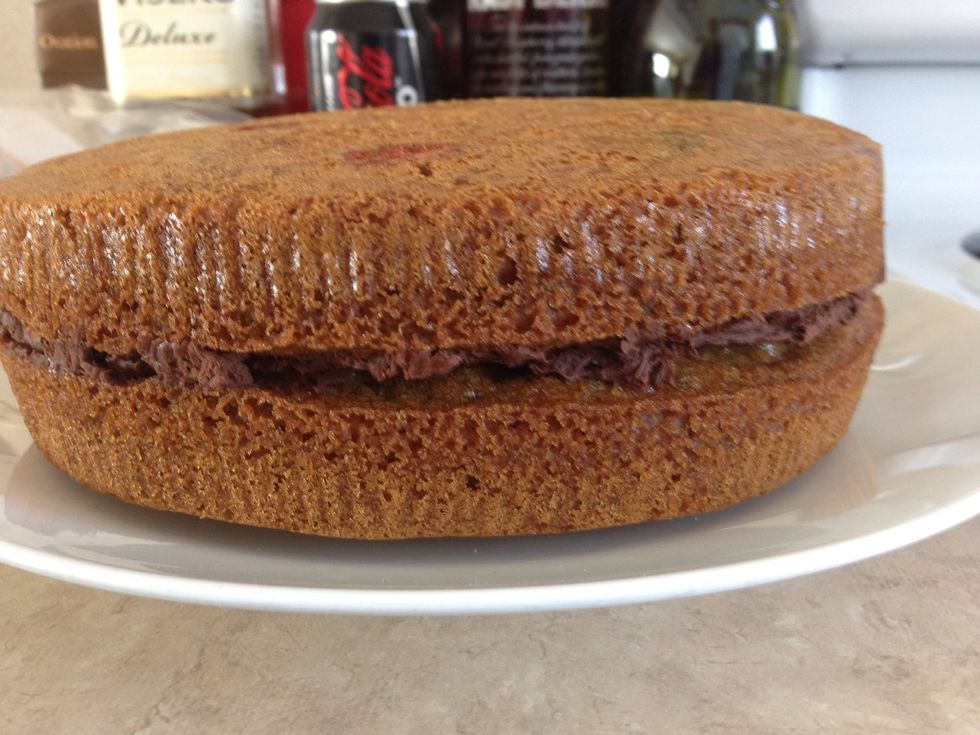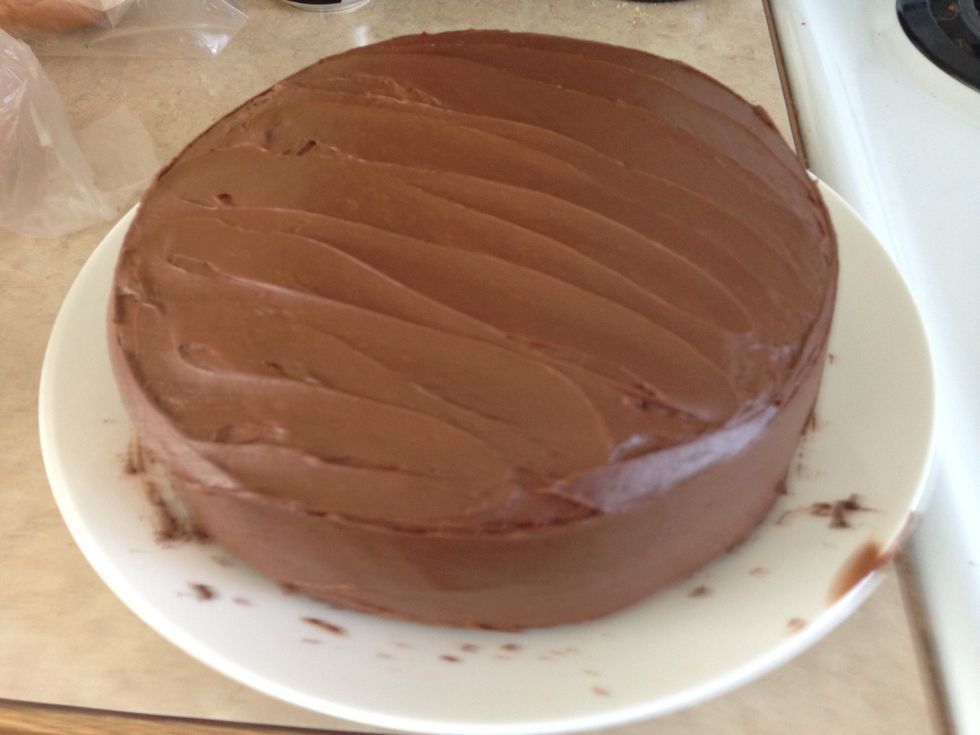 Frost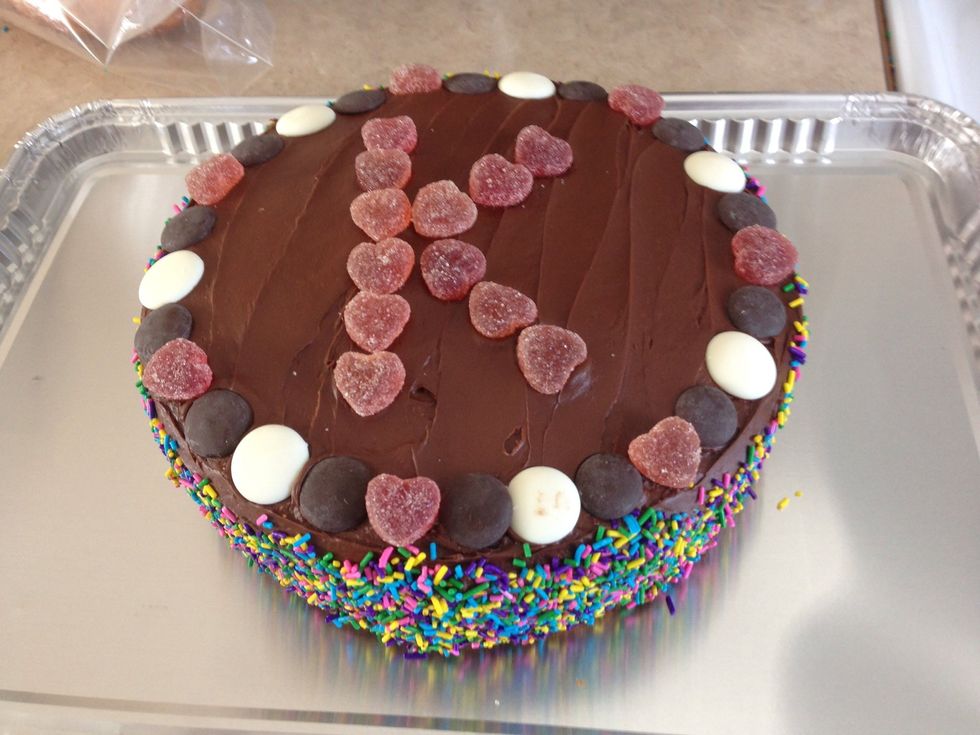 And decorate as you wish!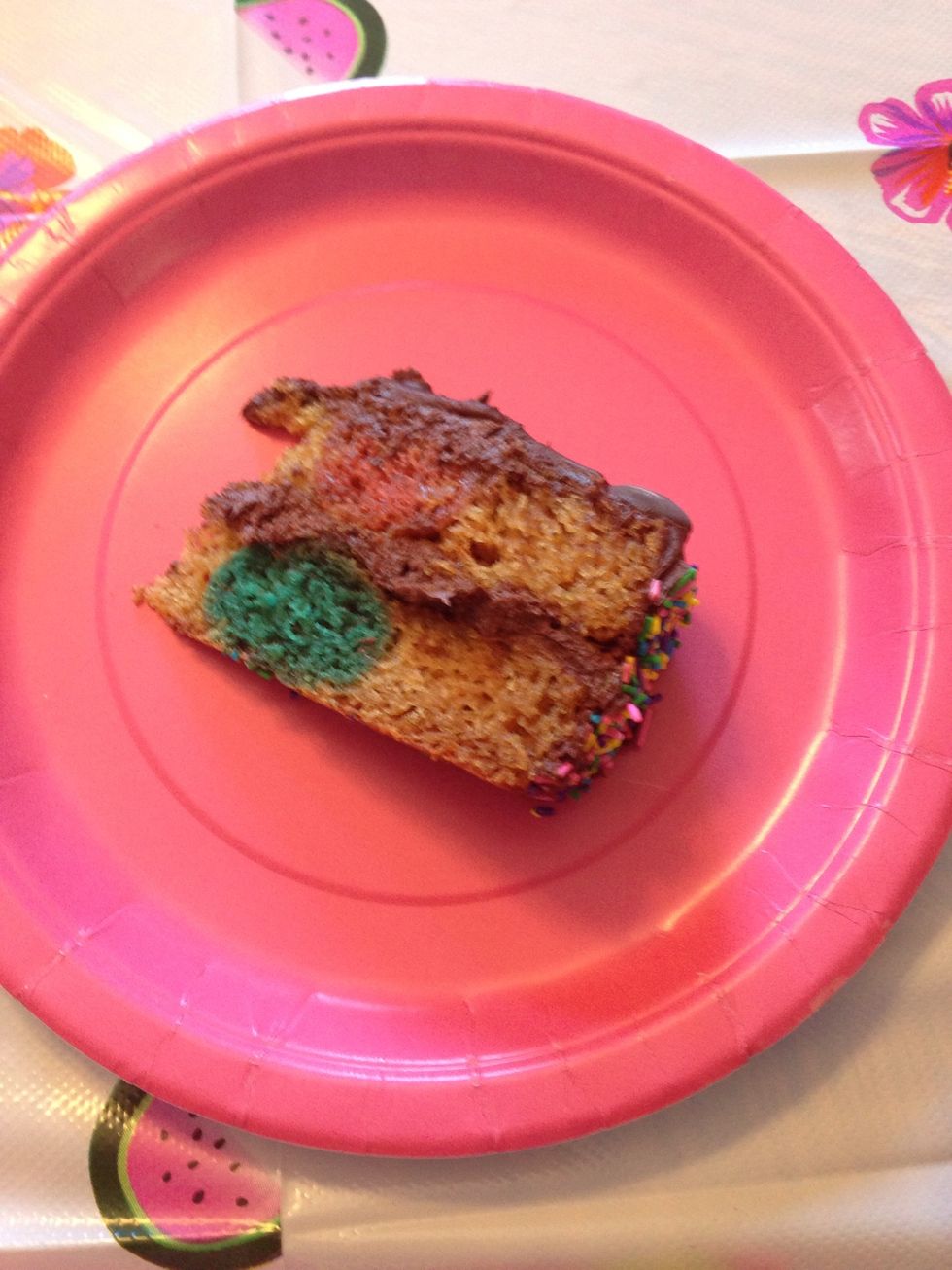 I'm fairly happy with how it turned out but imagine the contrast would be much better with a really white cake...
2.0 Vanilla Cake mixes and ingredients
Food colouring
Mini muffin tin
Assorted bowls