I doubled my recipe to make 2 pans in order to have layers.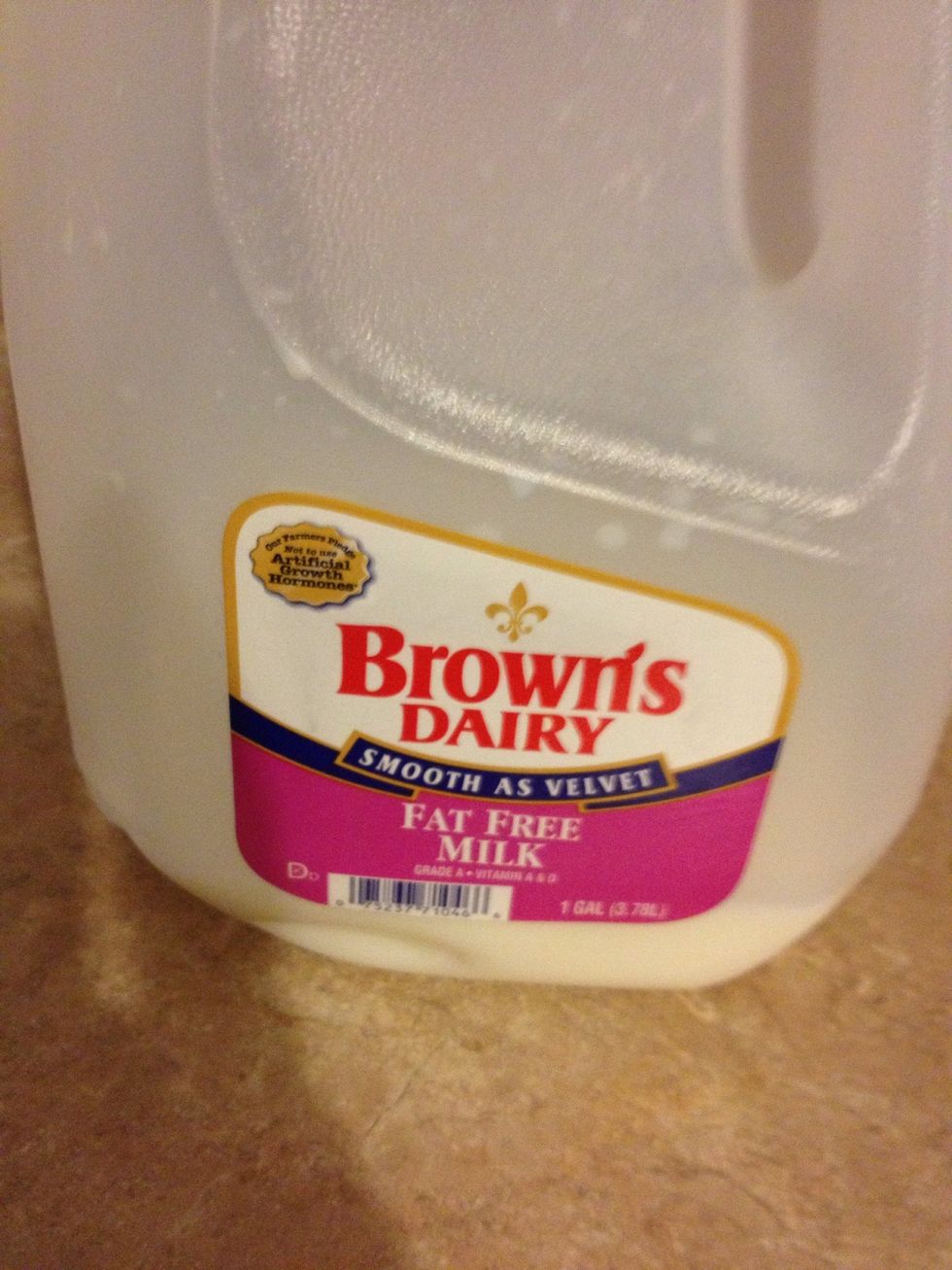 Milk. Just a little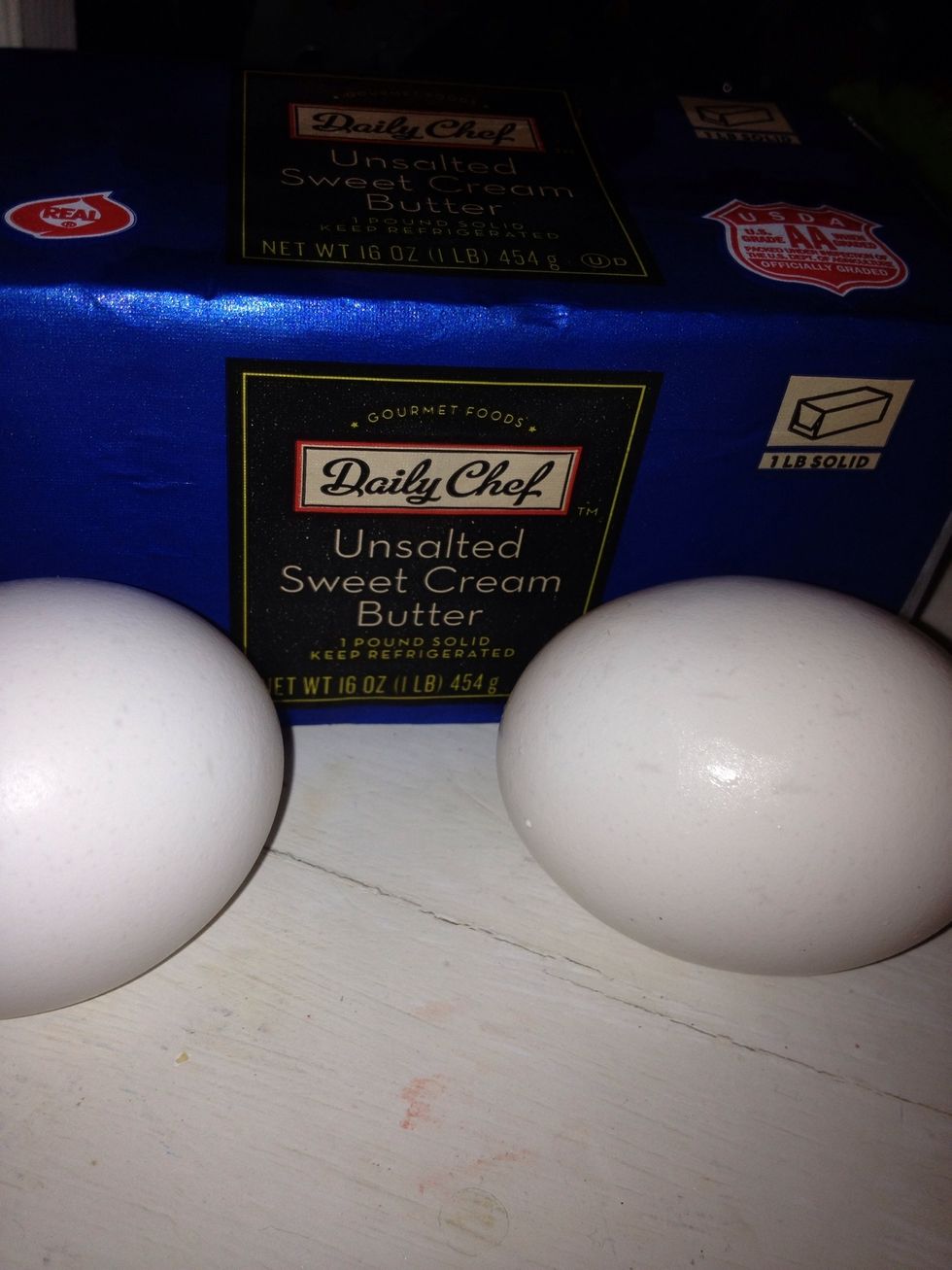 Big chunk of butter and 2 eggs. Remember I doubled the original list of ingredients.
Let all ingredients come to room temperature. Sit out about 1 hour prior to baking. Place butter and sugar in mixing bowl and mix on high. I use hand mixer. Beat in eggs one at a time.
Cream sugar and butter. Then add eggs. Beat each time you add an egg 5 long minutes on high.
Dry ingredients. Flour, sugar, baking powder
Mix in half dry ingredients. Add milk. Blend then add the rest dry. Add extract. Beat on high for 10 mins. I like really fluffy batter.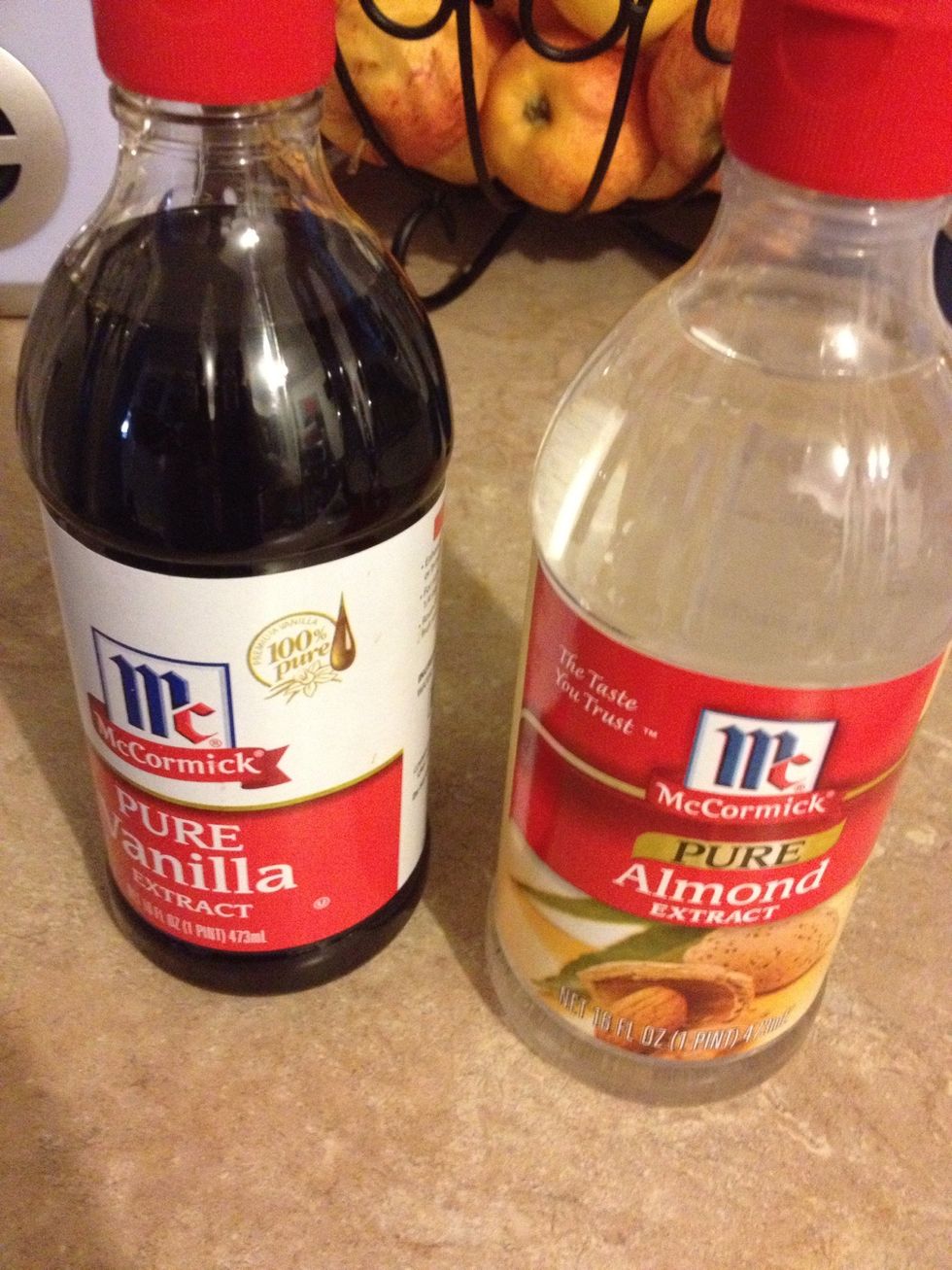 My extracts. I added almond extract because I love it so much. The same amount as vanilla.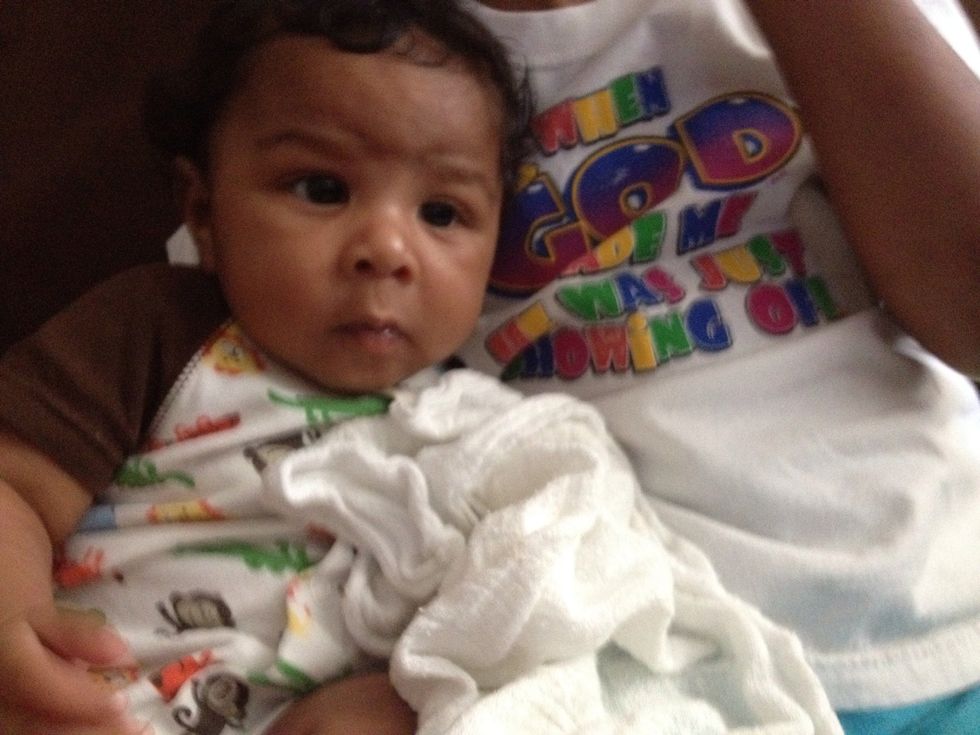 Had to stop and check on the baby. He's fine.
Batter all mixed up and ready. Prepared 9in pans. Food coloring dropped in. 4 pretty colors of your choice. Pink, purple, yellow and blue/green.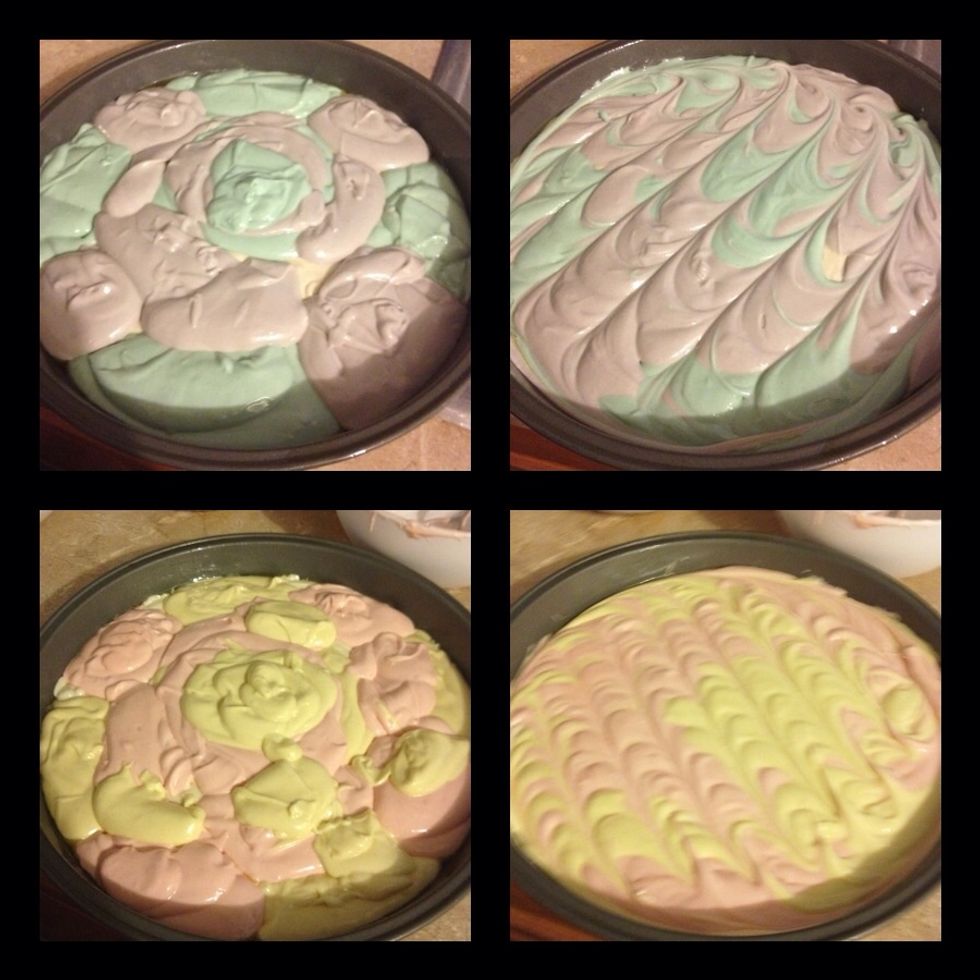 Blue/green swirled with purple in one pan. Pink and yellow swirled in the other.
Bake in 350 degree oven for 30 minutes. Check on it after 20 minutes. I left mine too long at 40 minutes.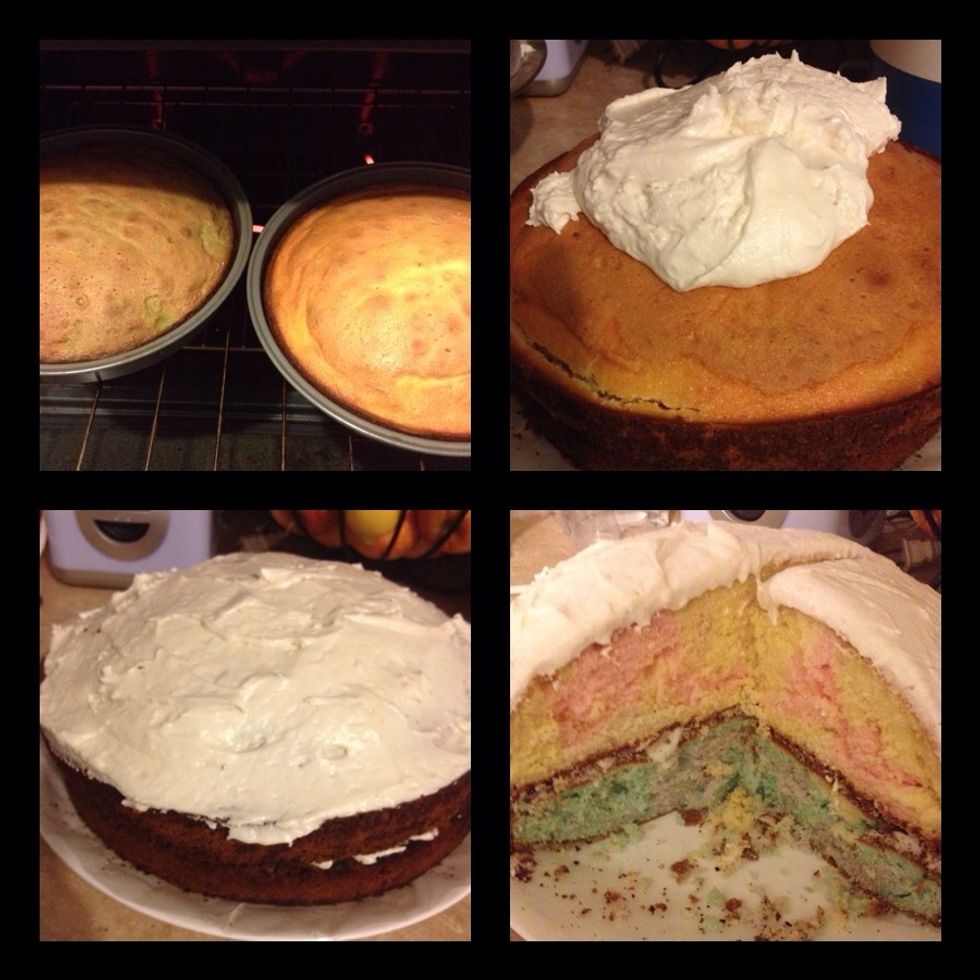 In the oven ready to come out. I made buttercream icing.
Finished cake. I only iced the top.
Beautiful inside even though I baked it a little long.
1.0c Sugar
1/2c Butter
2.0 Eggs
2.0tsp Vanilla Extract
1/2c Flour
2.0tsp Baking Powder
1/2c Milk
9.0in Round cake pan
Food colors