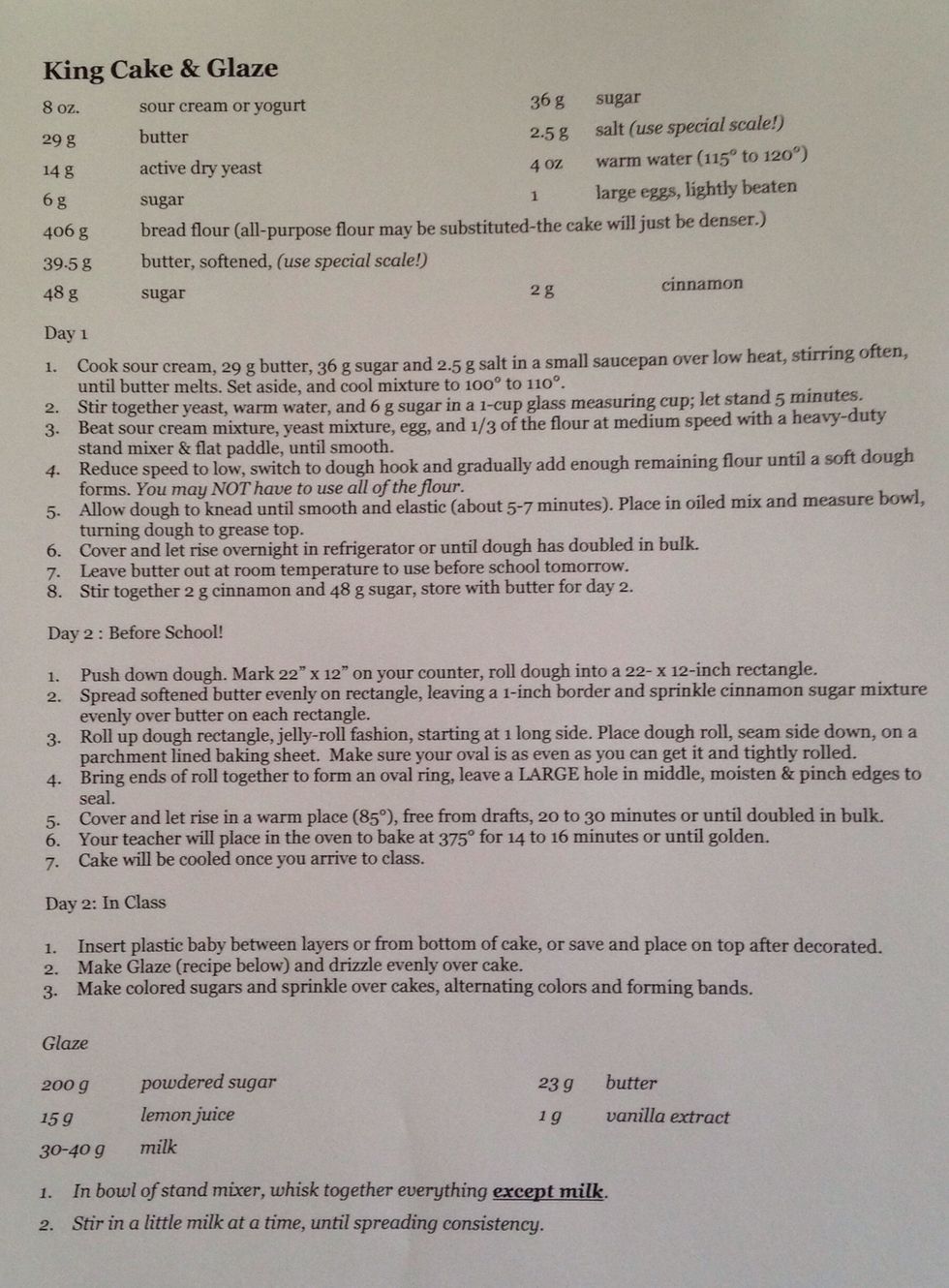 Recipe for students.
Cook sour cream, 36g sugar, 29g butter, & 2.5g salt in a small saucepan, over low heat, until butter melts. Stirring often. Set aside and cool to 100-110.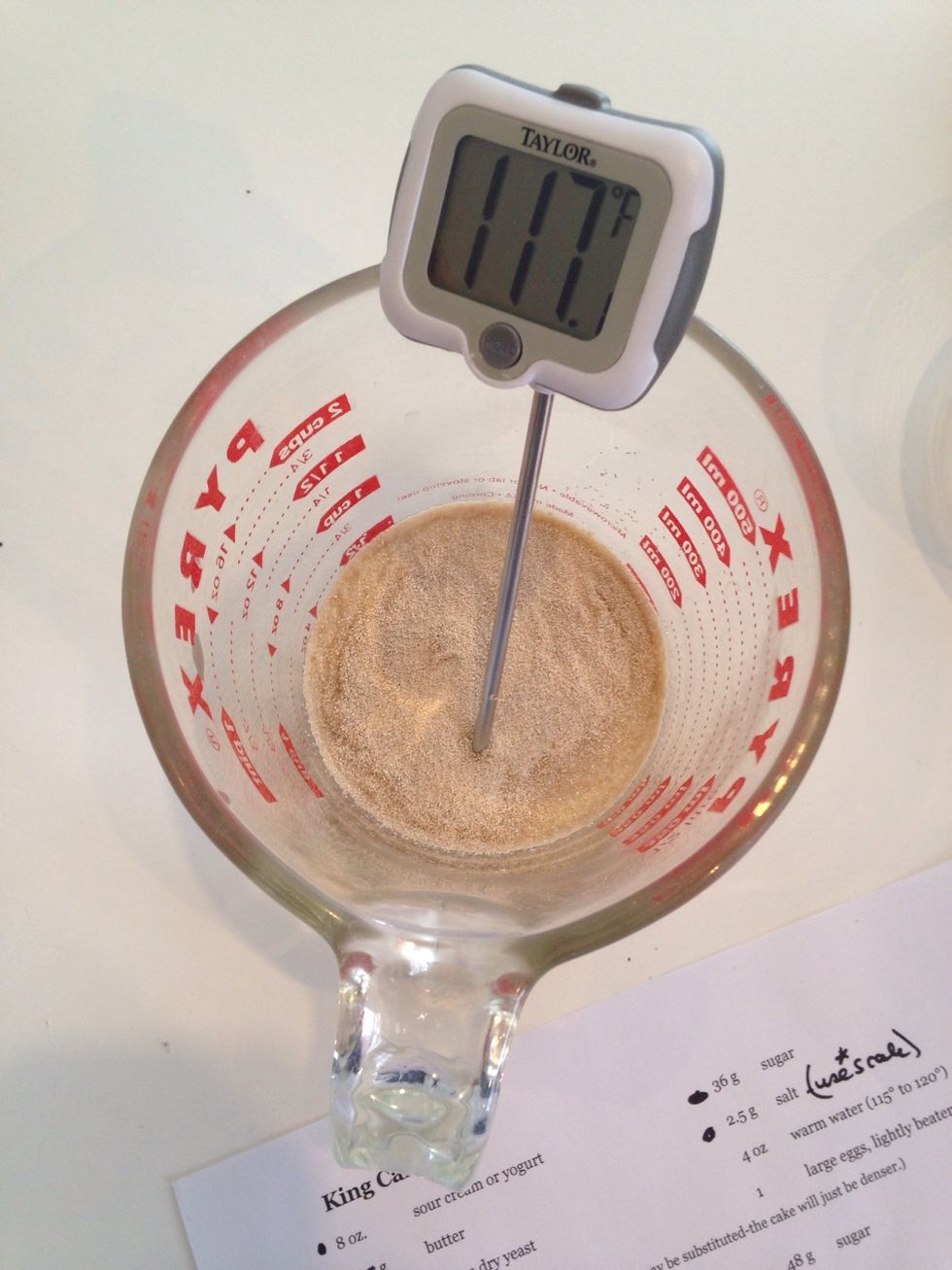 Stir together yeast, warm water, and 6g sugar in liquid measuring cup. Let stand 5 minutes.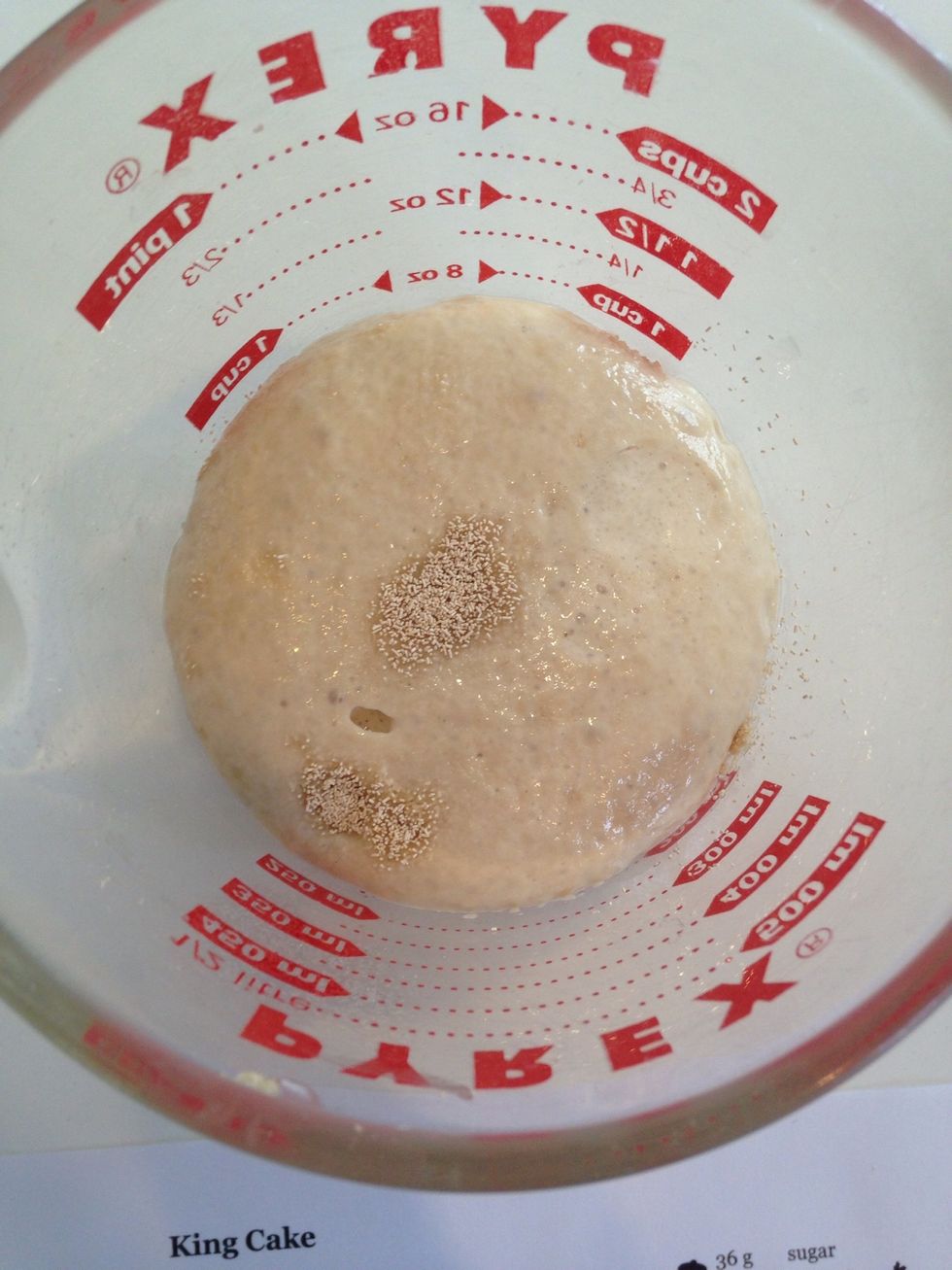 Yeast should foam.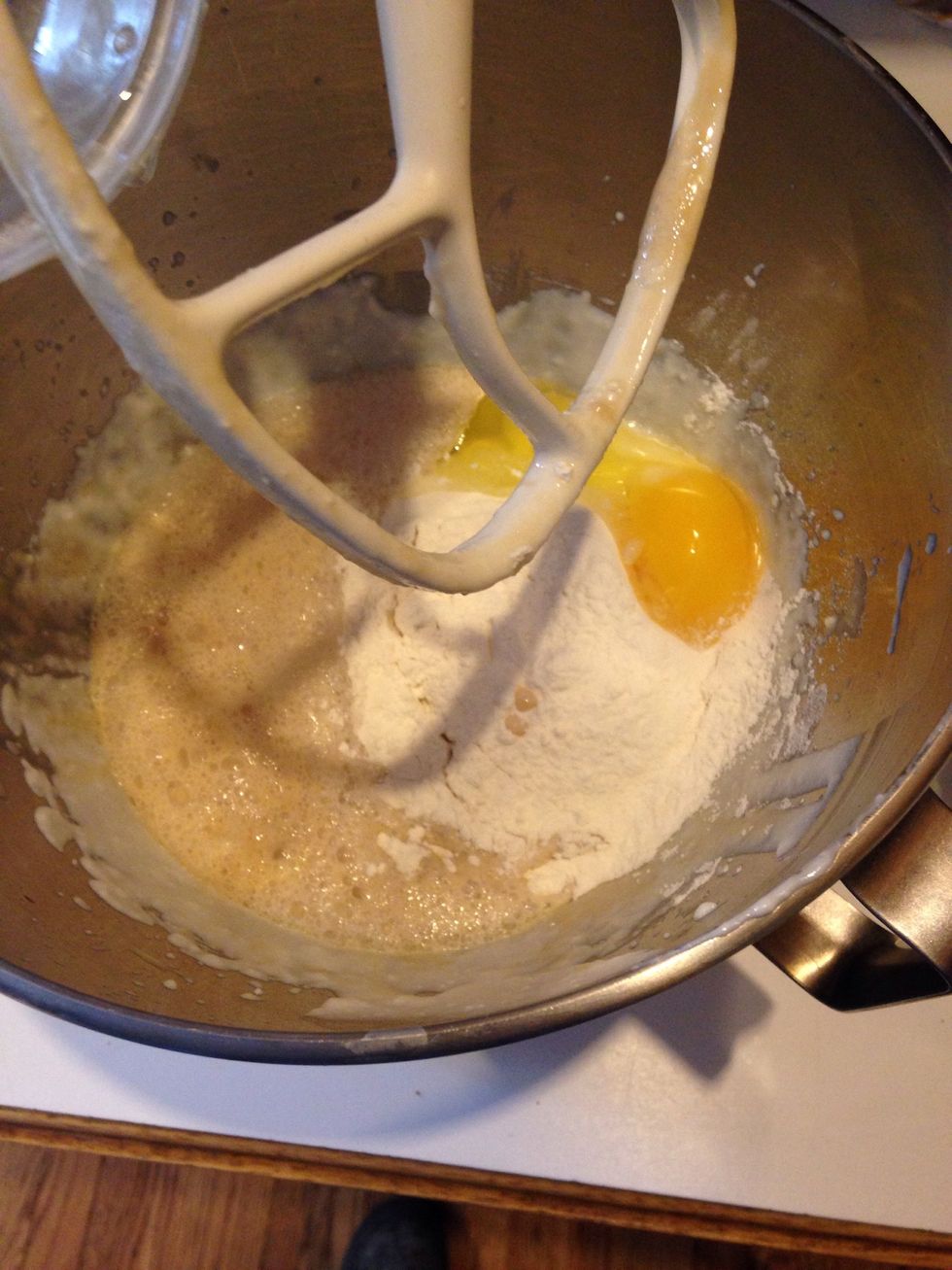 Beat sour cream mixture, yeast mixture, egg, and 1/3 of flour in mixing bowl with flat paddle at medium speed until smooth.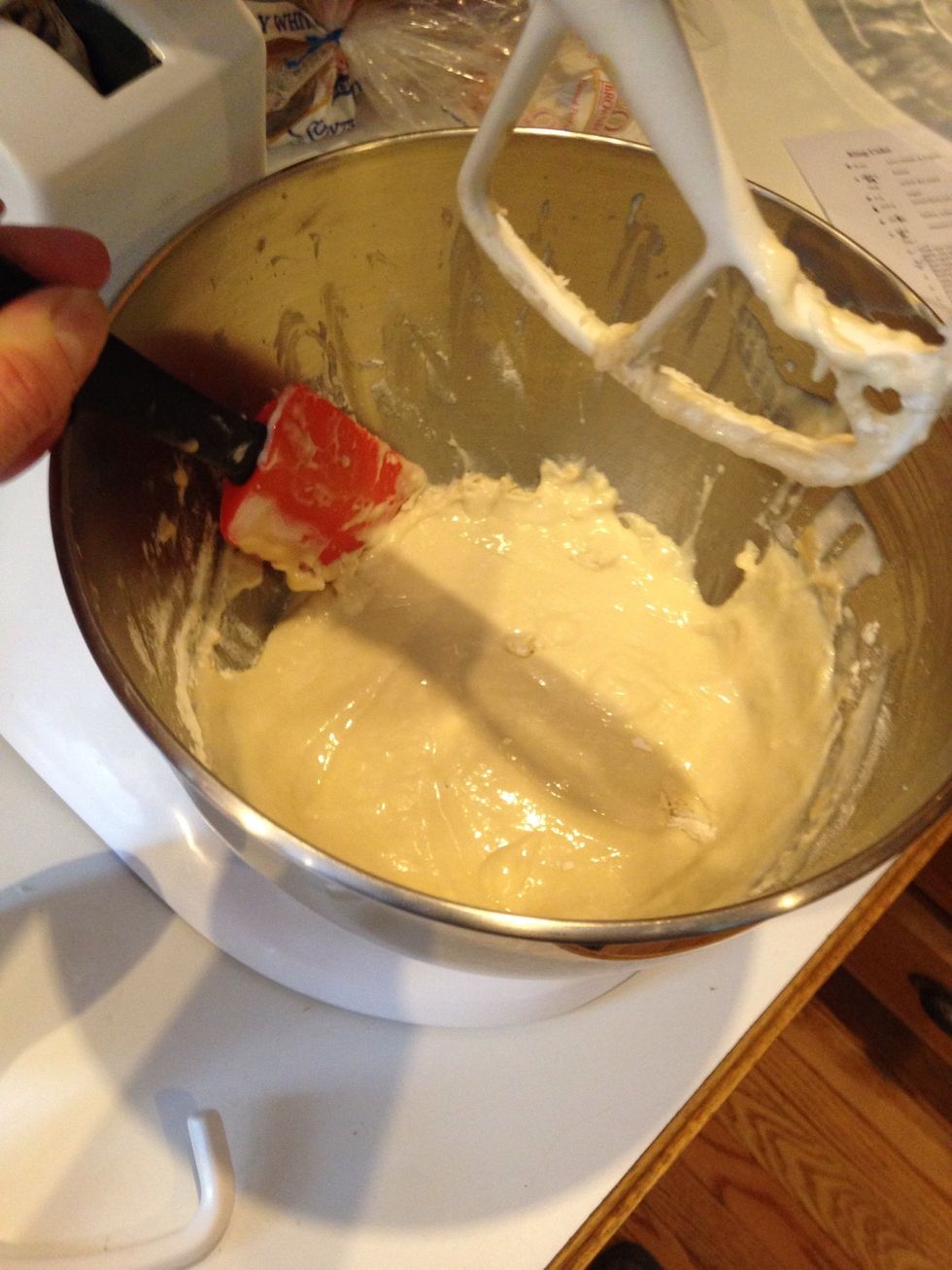 Don't forget to scrape down sides of bowl and paddle.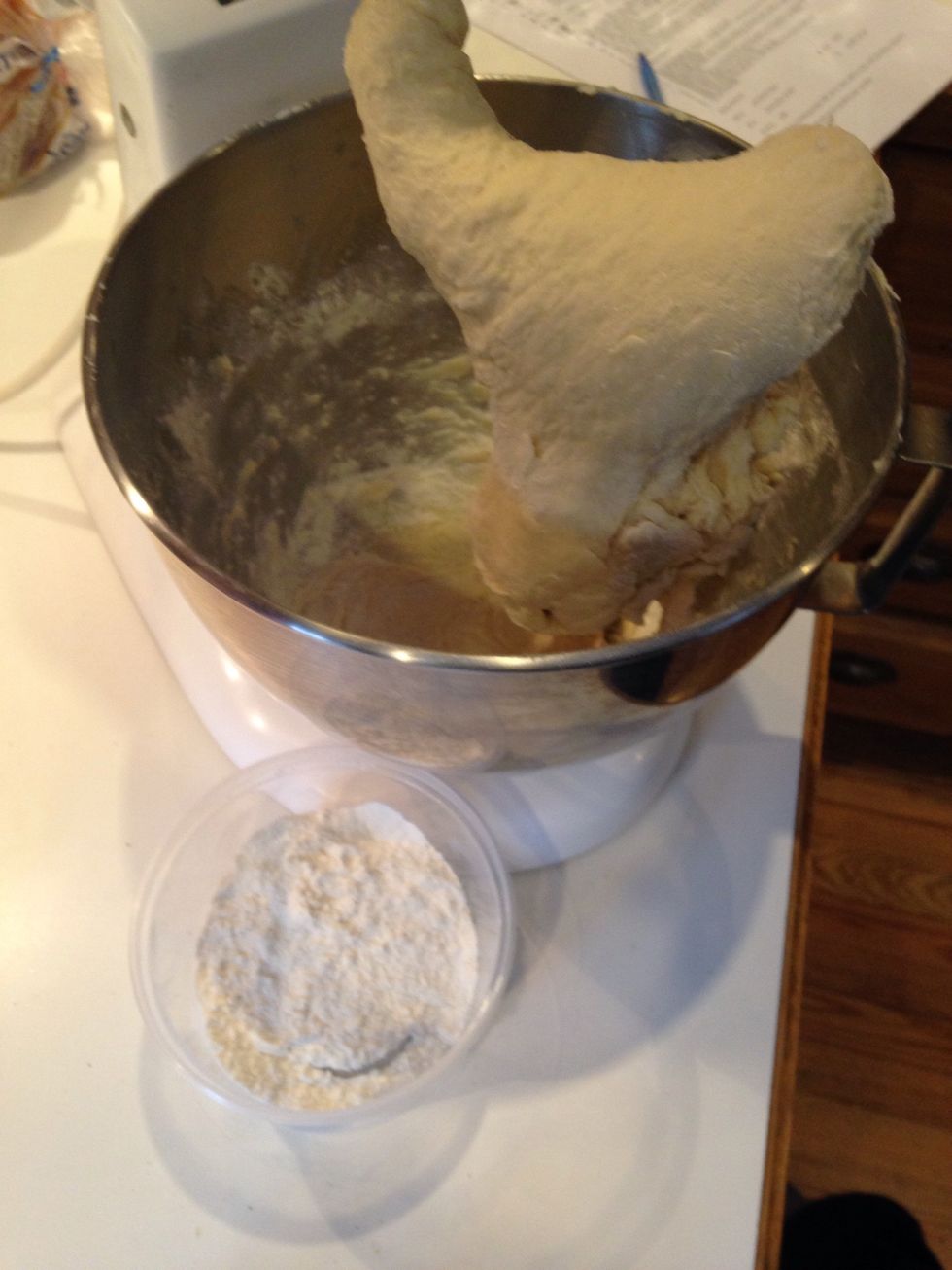 Soft dough is formed and you can see I had flour left! Allow bread hook to knead dough 5-7 minutes, until smooth, soft and elastic.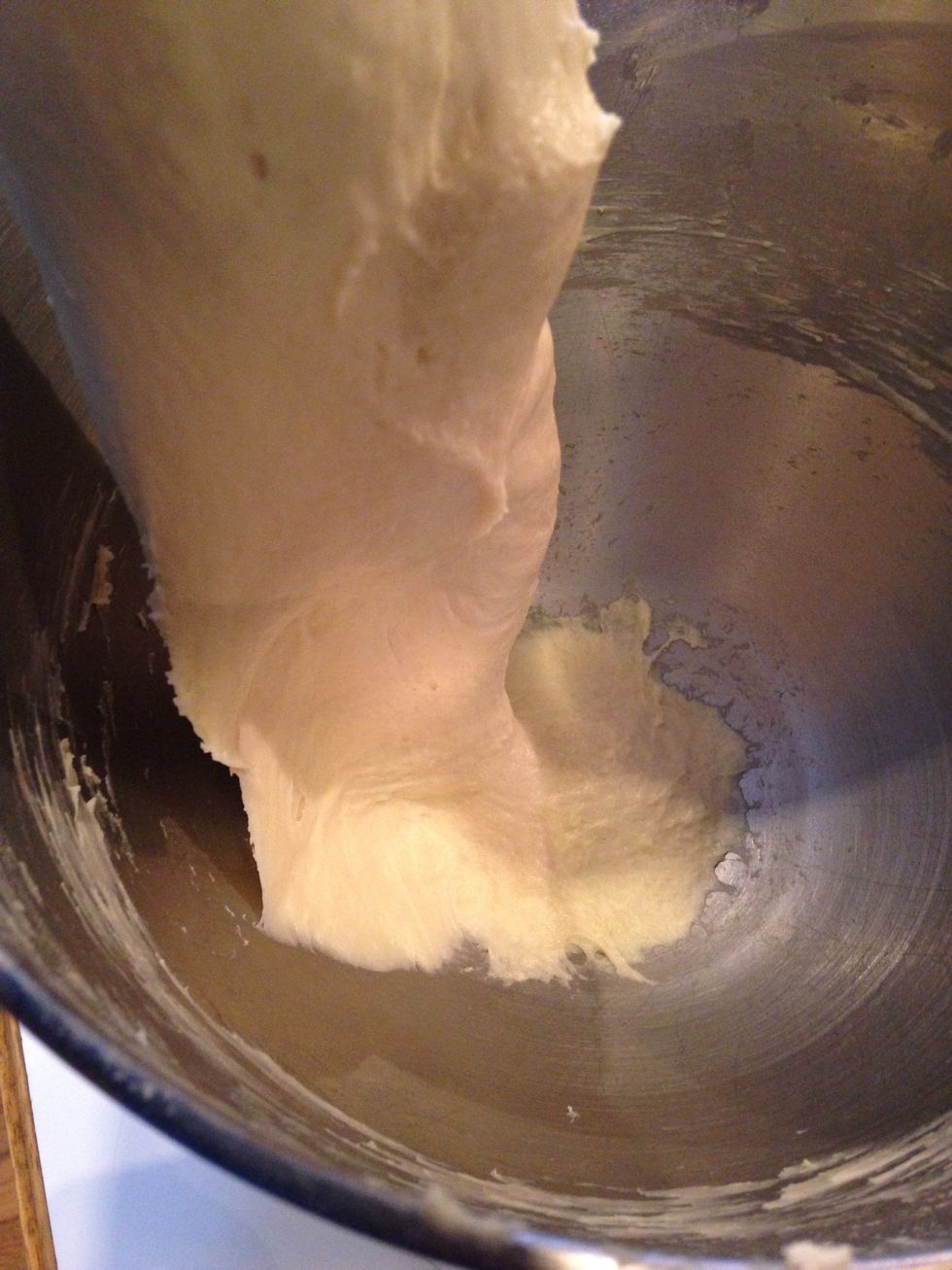 Dough pulls from side of bowl and is smooth looking.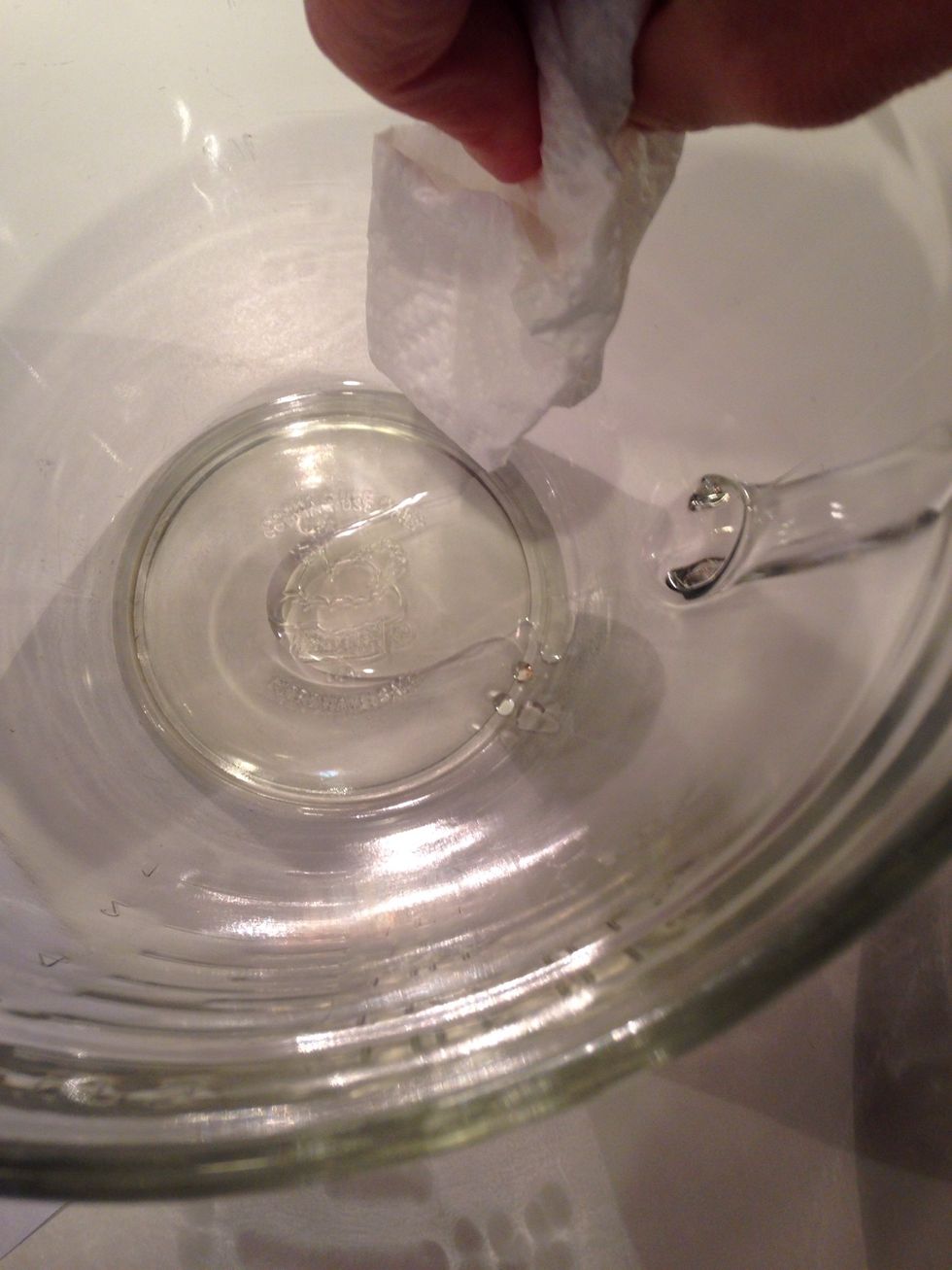 Use 1/2tsp vegetable oil or less to cover inside of bowl.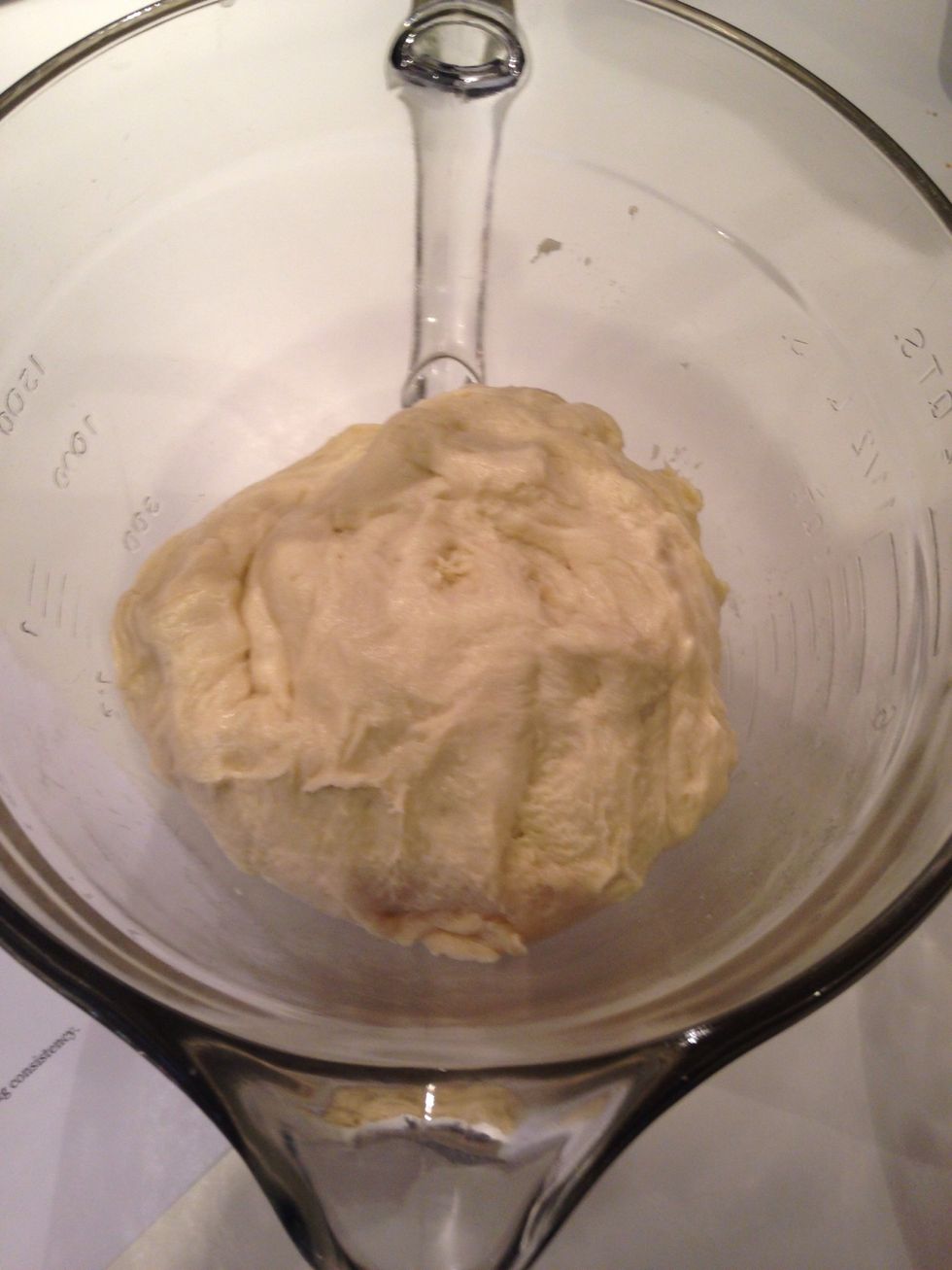 Add dough and flip over so all sides have a thin layer of oil coating it. Cover and refrigerate overnight. Don't forget to come in before school!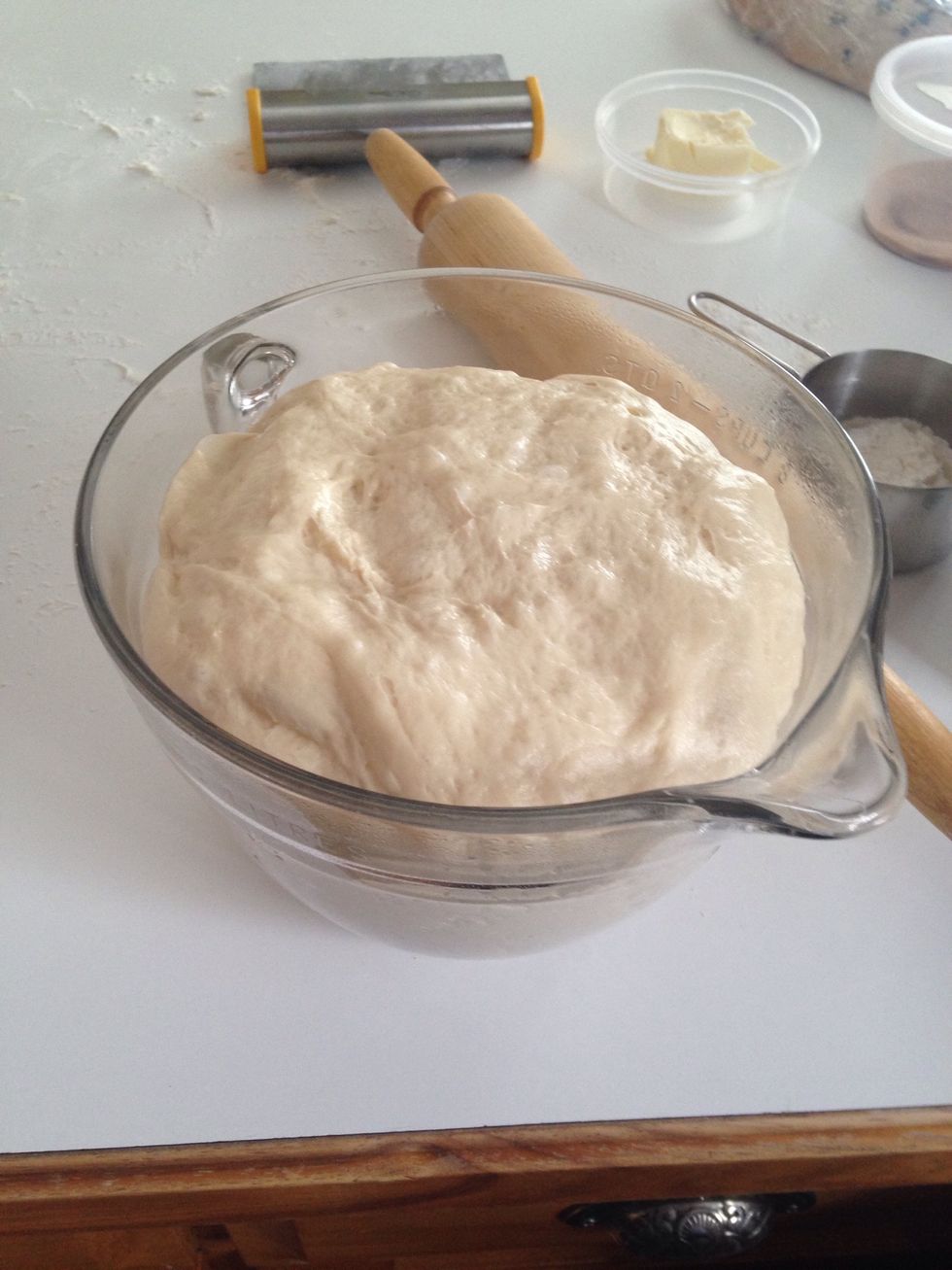 The next morning dough should have doubled in bulk. Push down and roll into 22x12" rectangle.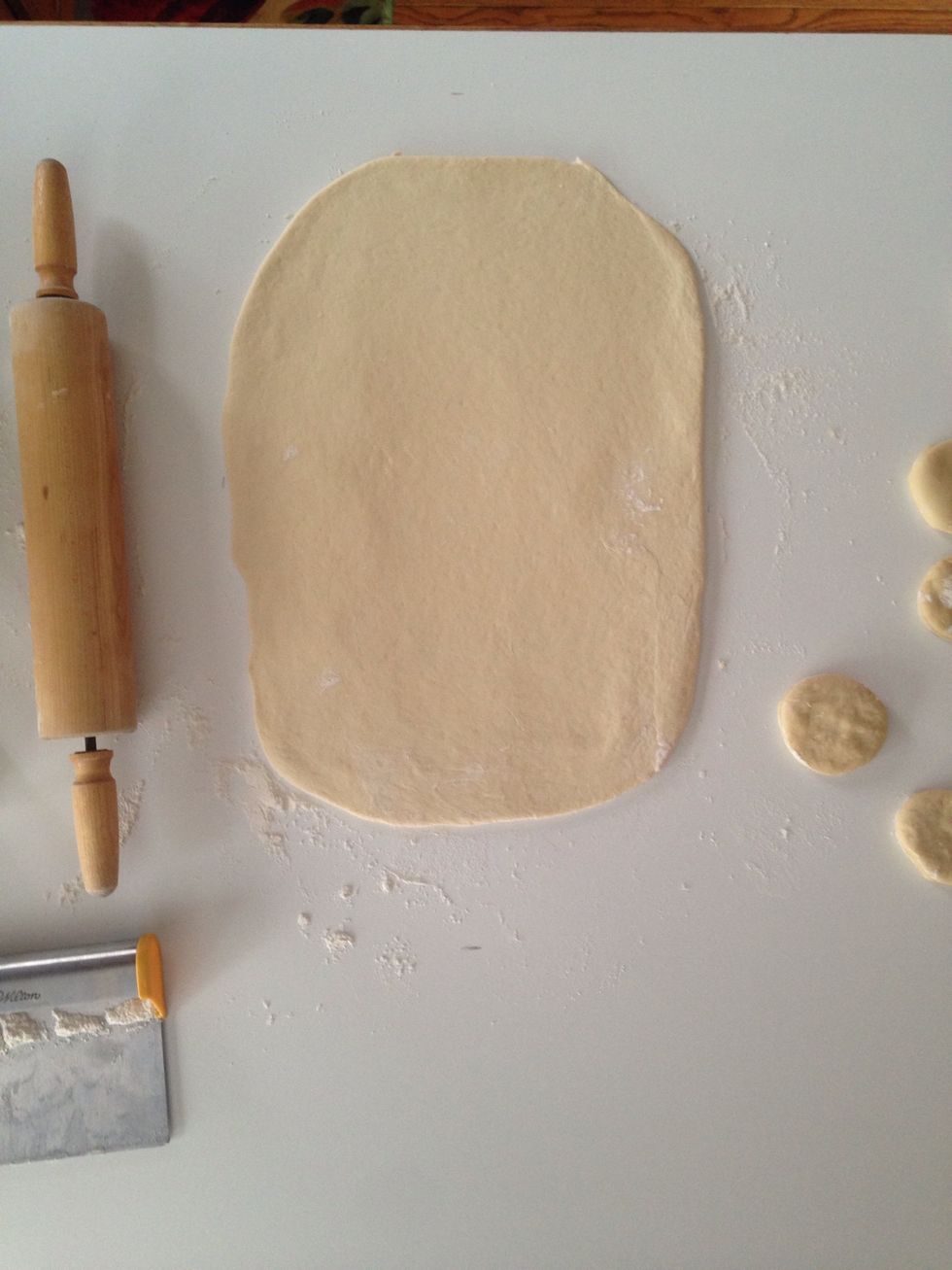 Using a bakers ruler mark out the size with pencil or icing on your counter. Roll to that size, taking breaks as needed if dough becomes to elastic.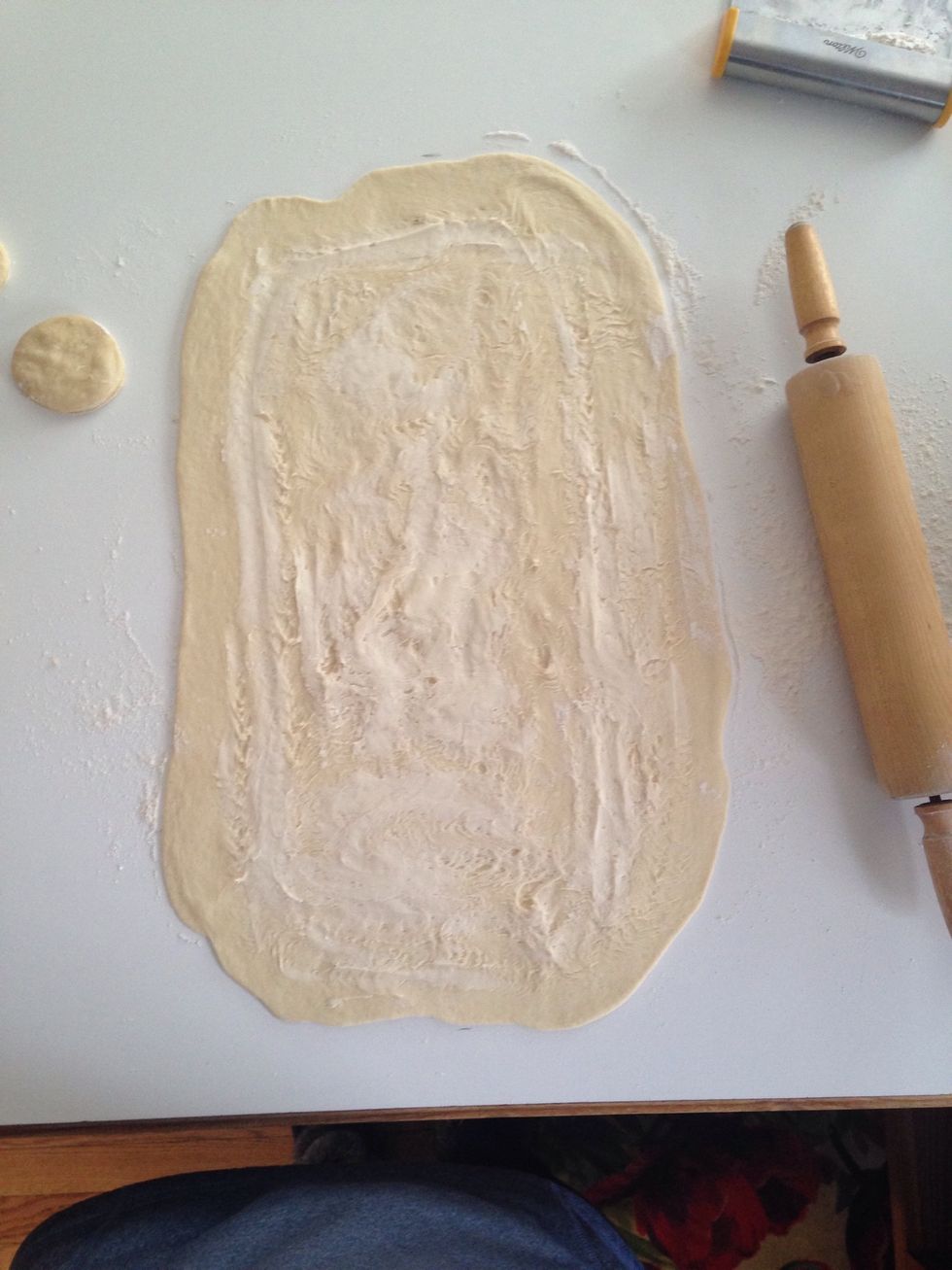 Spread softened butter, using fingers, onto dough. Leave 1" border all the way around.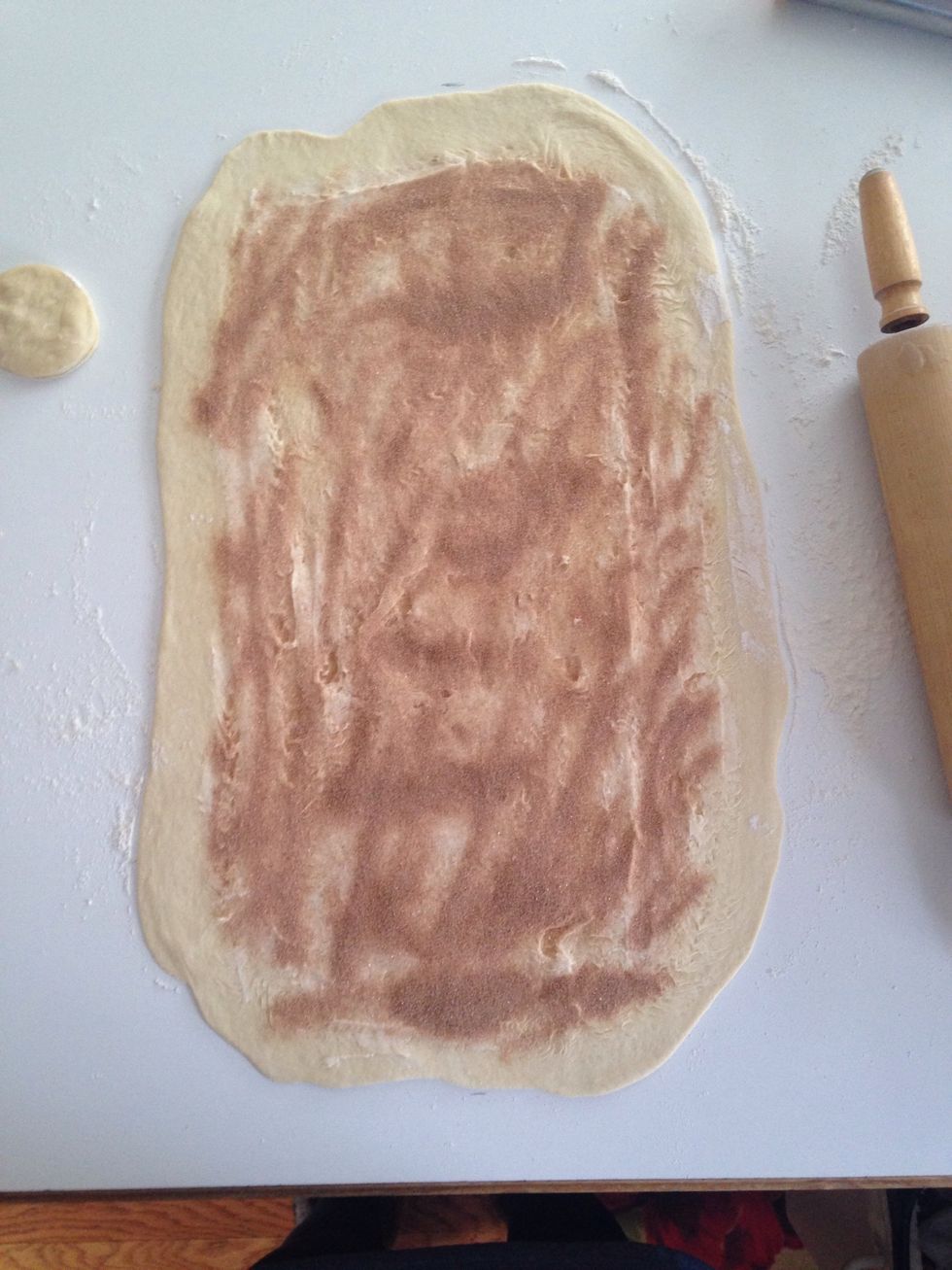 Sprinkle cinnamon sugar mixture over buttered part of dough.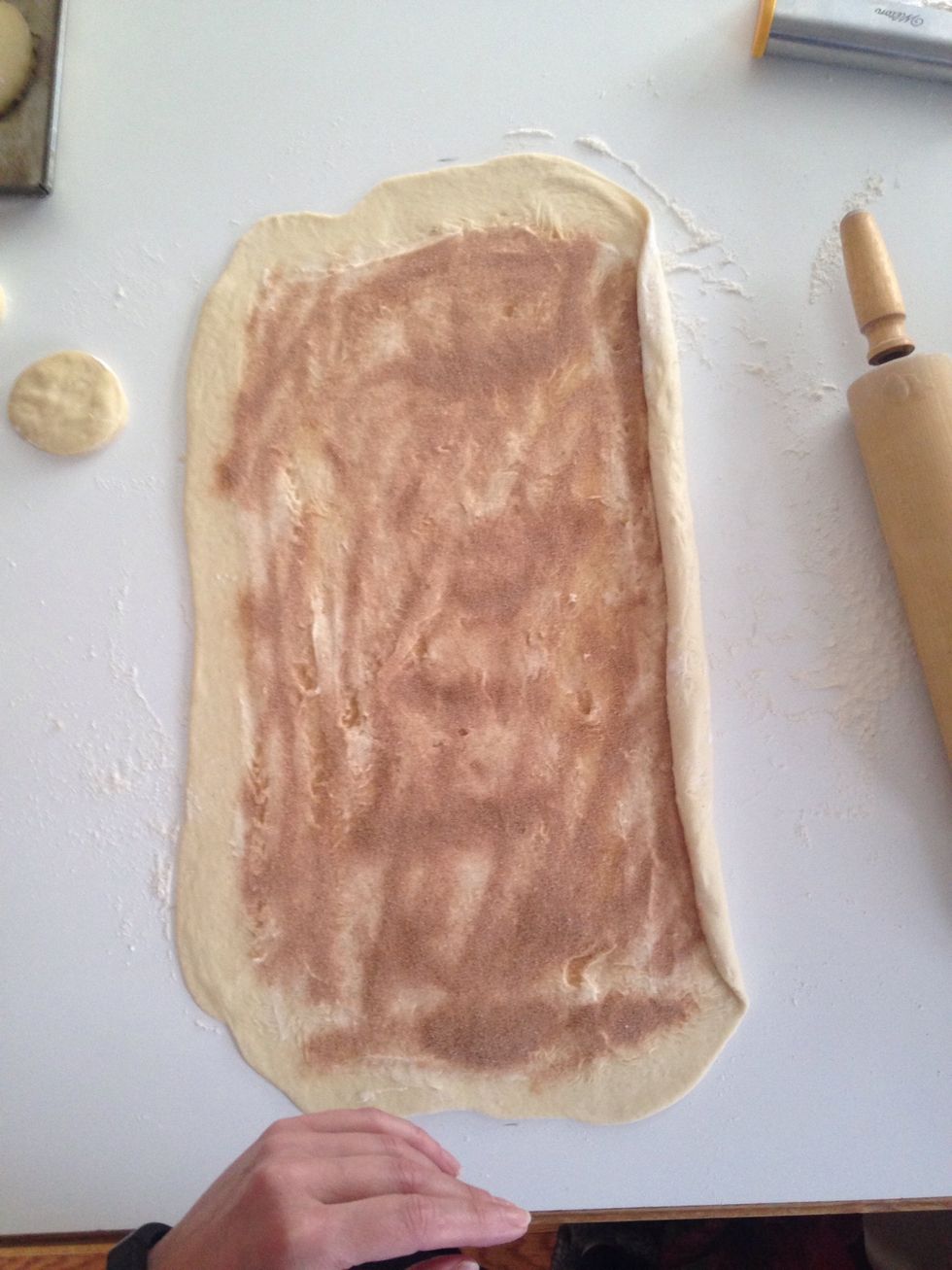 Roll up dough starting on one long side, keep tight as you roll.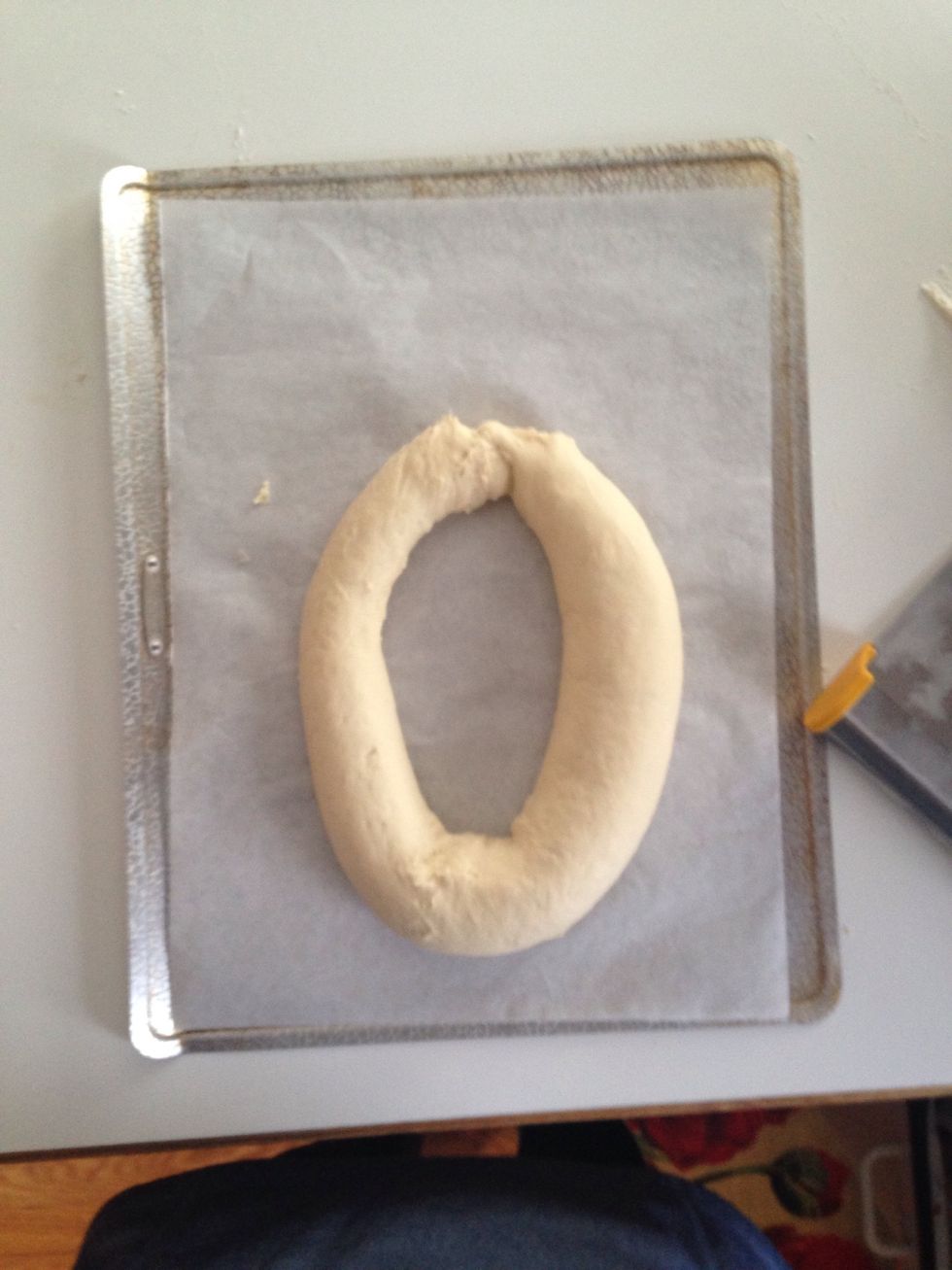 Place dough, seam side down on parchment lined pan. Form an oval as you do so. Pinch and twist ends together, use water to seal if needed. I should have stretched my oval bigger here, see baked cake.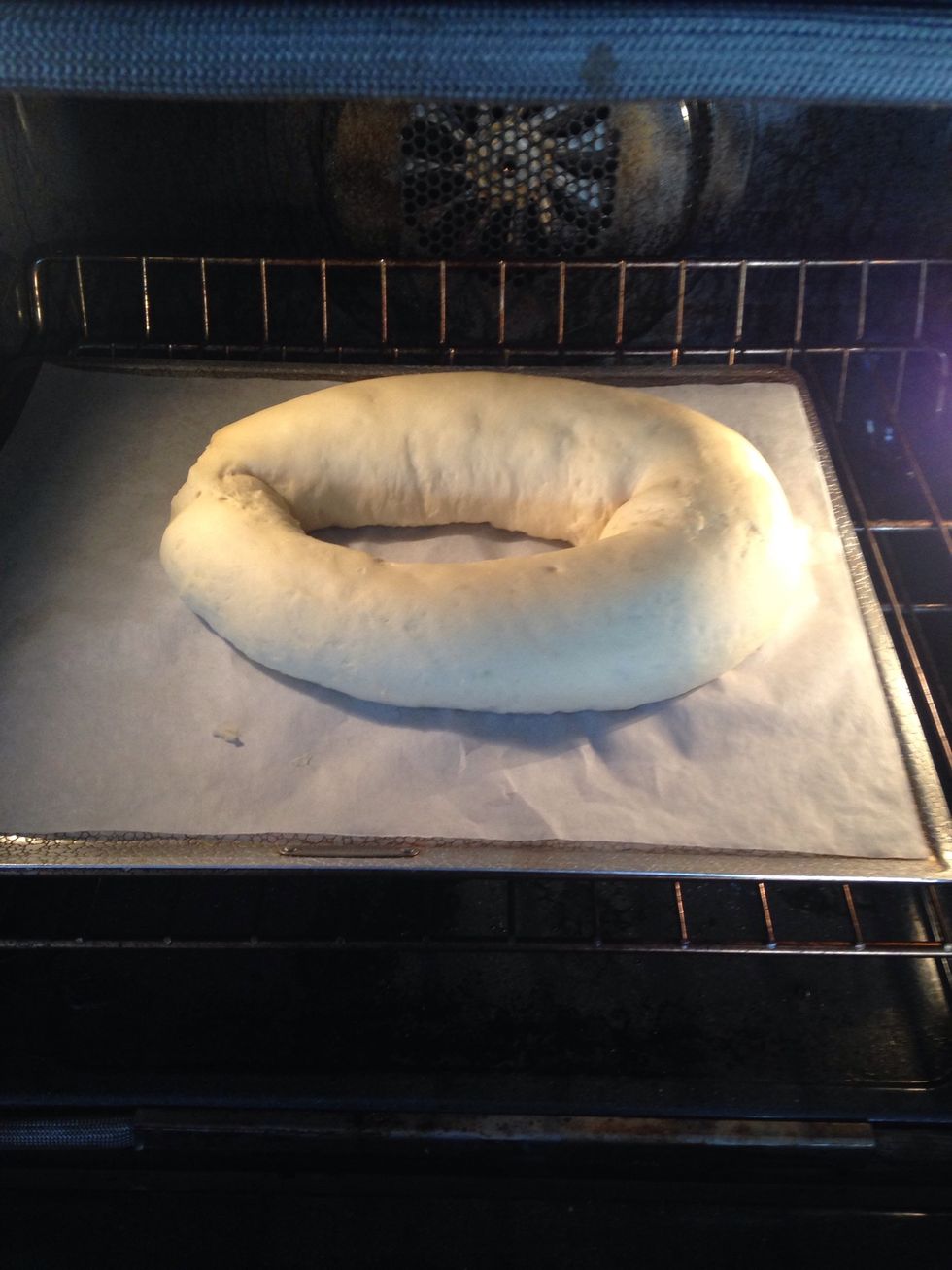 Cover and allow to rise in proofing oven about 30 minutes until double in bulk. Then bake at 375 for 15 minutes or until golden brown. Teacher will do this for you prior to class!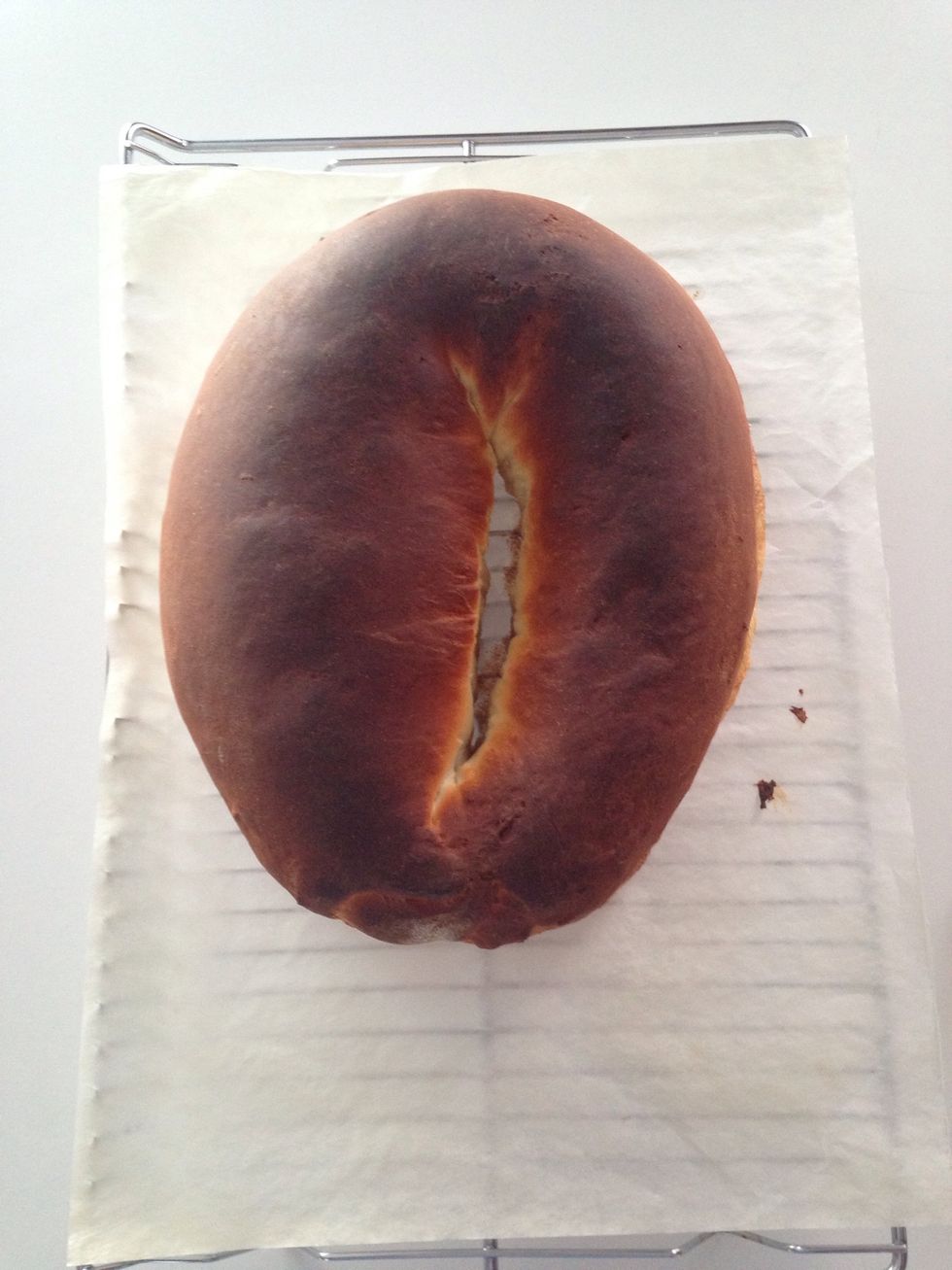 Remove to wire cooling rack and cool completely. (Learn from my mistake! Make the oval bigger!) once cooled you can insert a plastic baby or other trinket into the cake.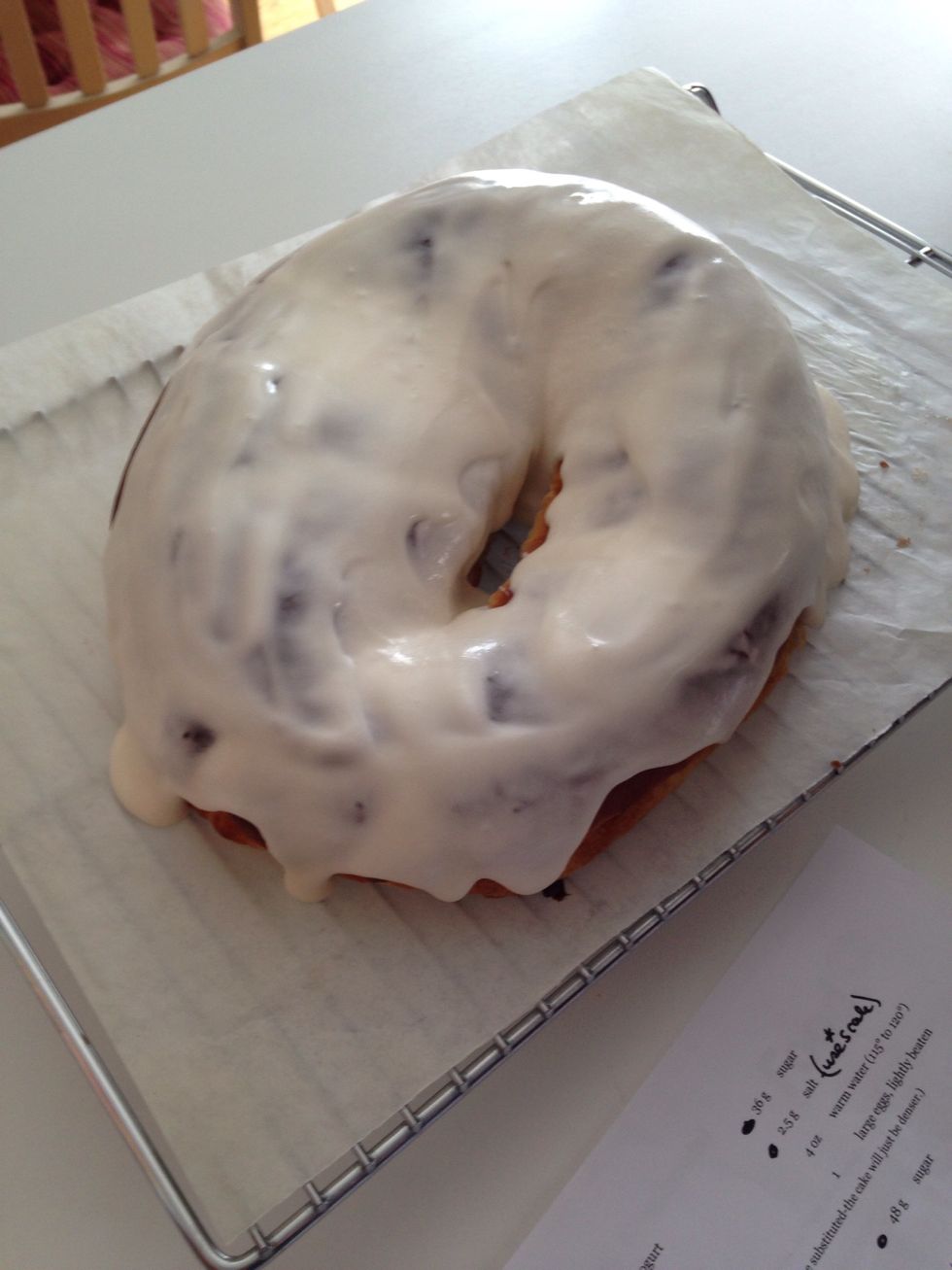 Make glaze and pour and spread over cake.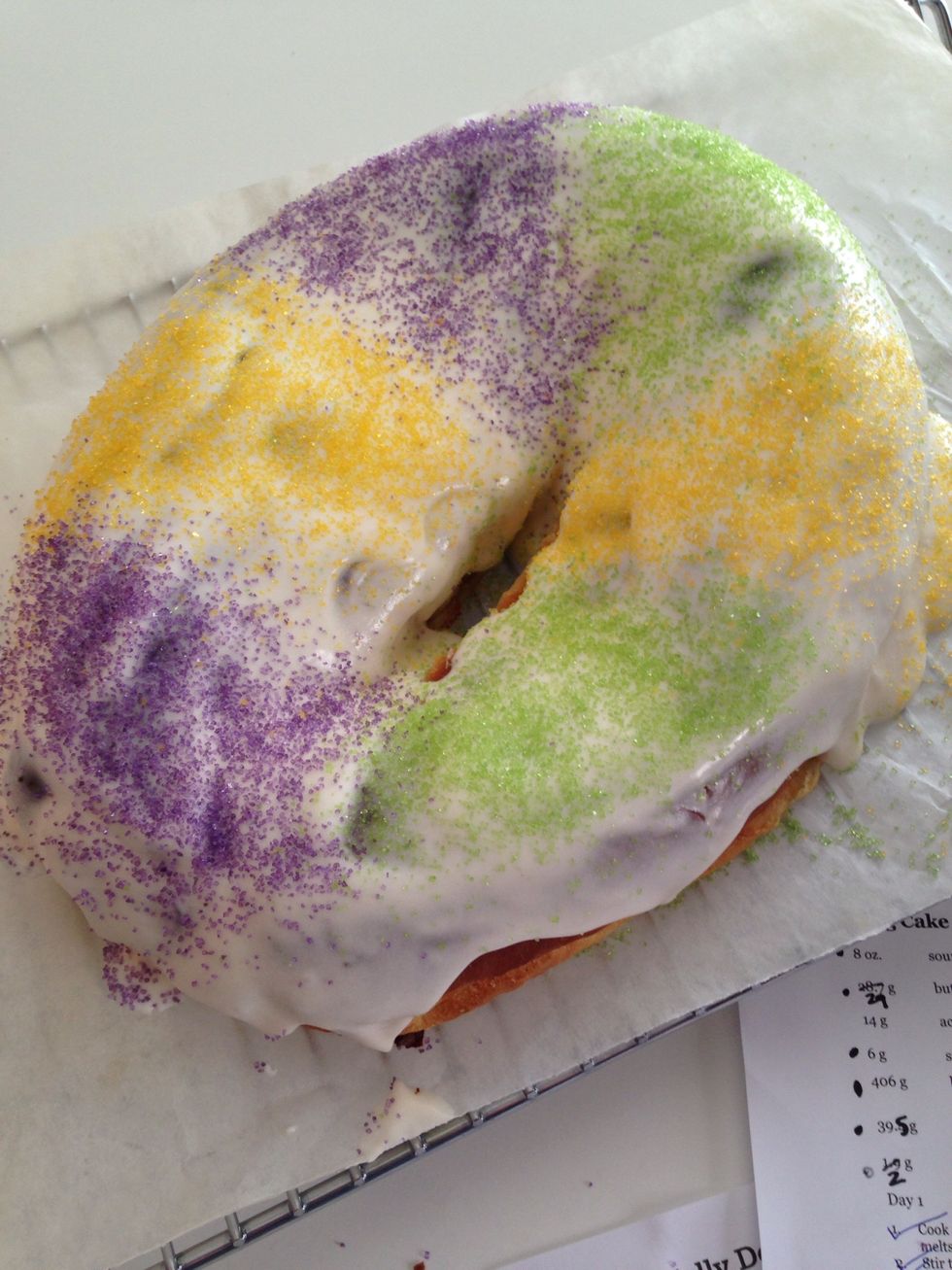 Alternate coarse sugar in purple, yellow and green as desired.
Baby or trinket may also be placed on top of cake.
8.0oz Sour cream
36.0g Sugar
29.0g Butter
1/2g Salt
14.0g Yeast
4.0oz Water, 115-120 degrees
6.0g Sugar
1.0 Egg
406.0g Bread flour
1/2g Butter, softened
48.0g Sugar
2.0g Cinnamon
Glaze ingredients below
200.0g Powdered sugar
23.0g Butter
15.0g Lemon juice
1.0g Vanilla
40.0g Milk
Colored coarse sugar