Baking with a little washing up to do, no mixers necessary, instructions include a personal tip.
4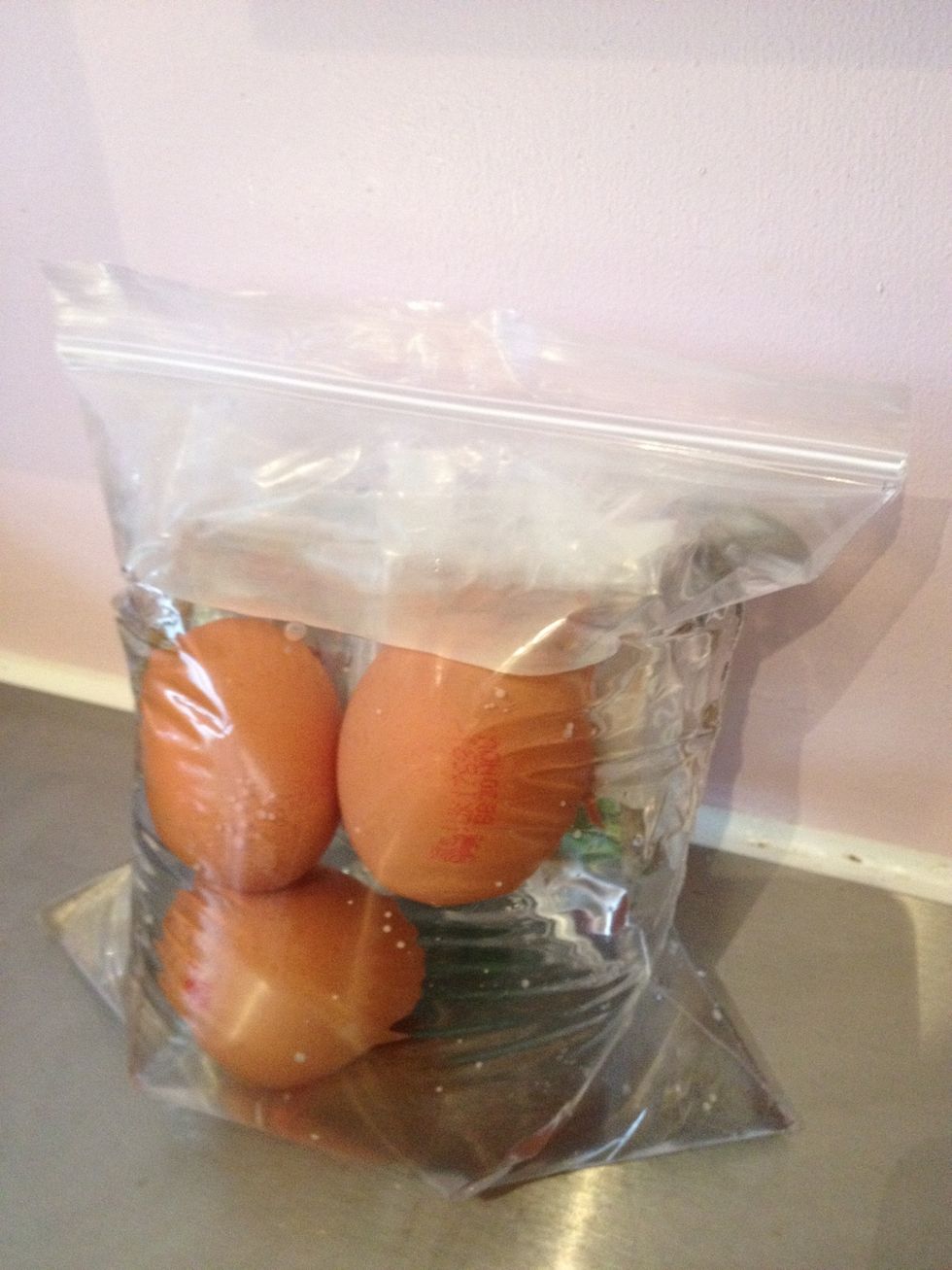 Bring all the ingredients to room temperature. TIP: Put the butter inside resealable bag, put the bag inside another bag and fill with warm tap water, put eggs there too. 10min does the job.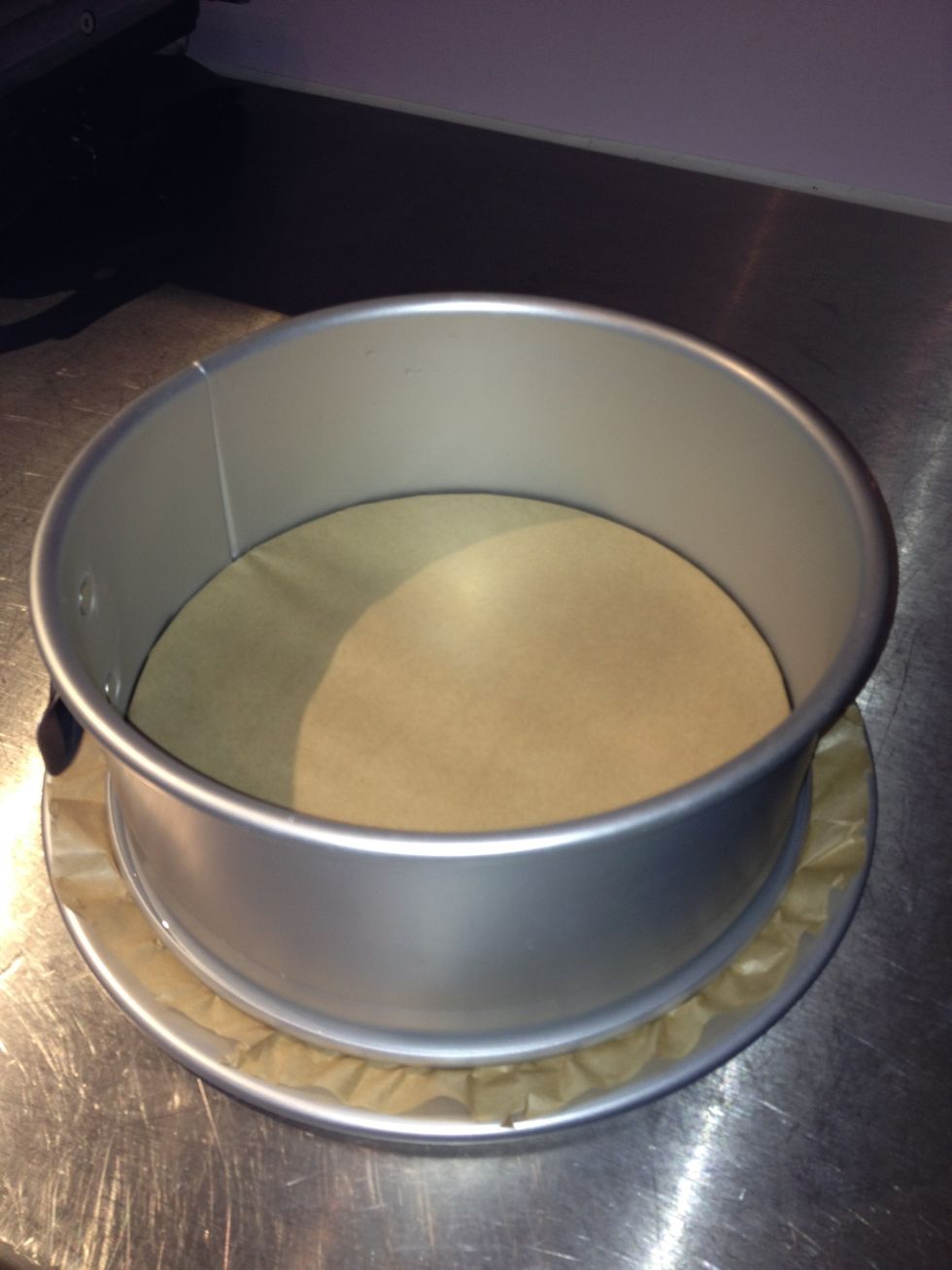 Prepare the tin, put baking paper on the bottom and butter the sides. Turn on the oven at 180 degrees Centigrade (356F).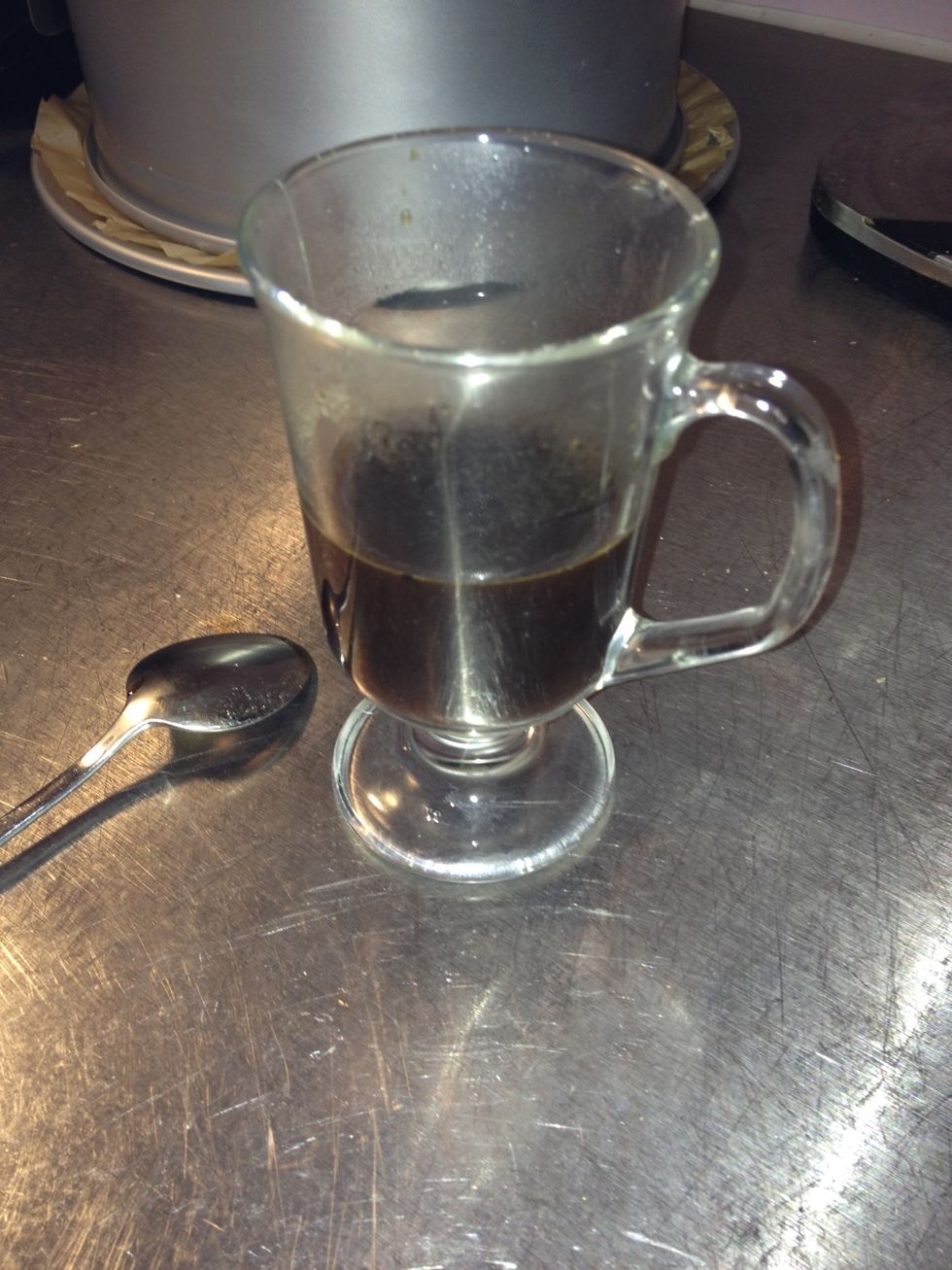 Make up coffee flavouring with 1tsp of instant coffee, 2Tbsp of soft light brown sugar and 50ml of hot water. Mix until everything has liquified..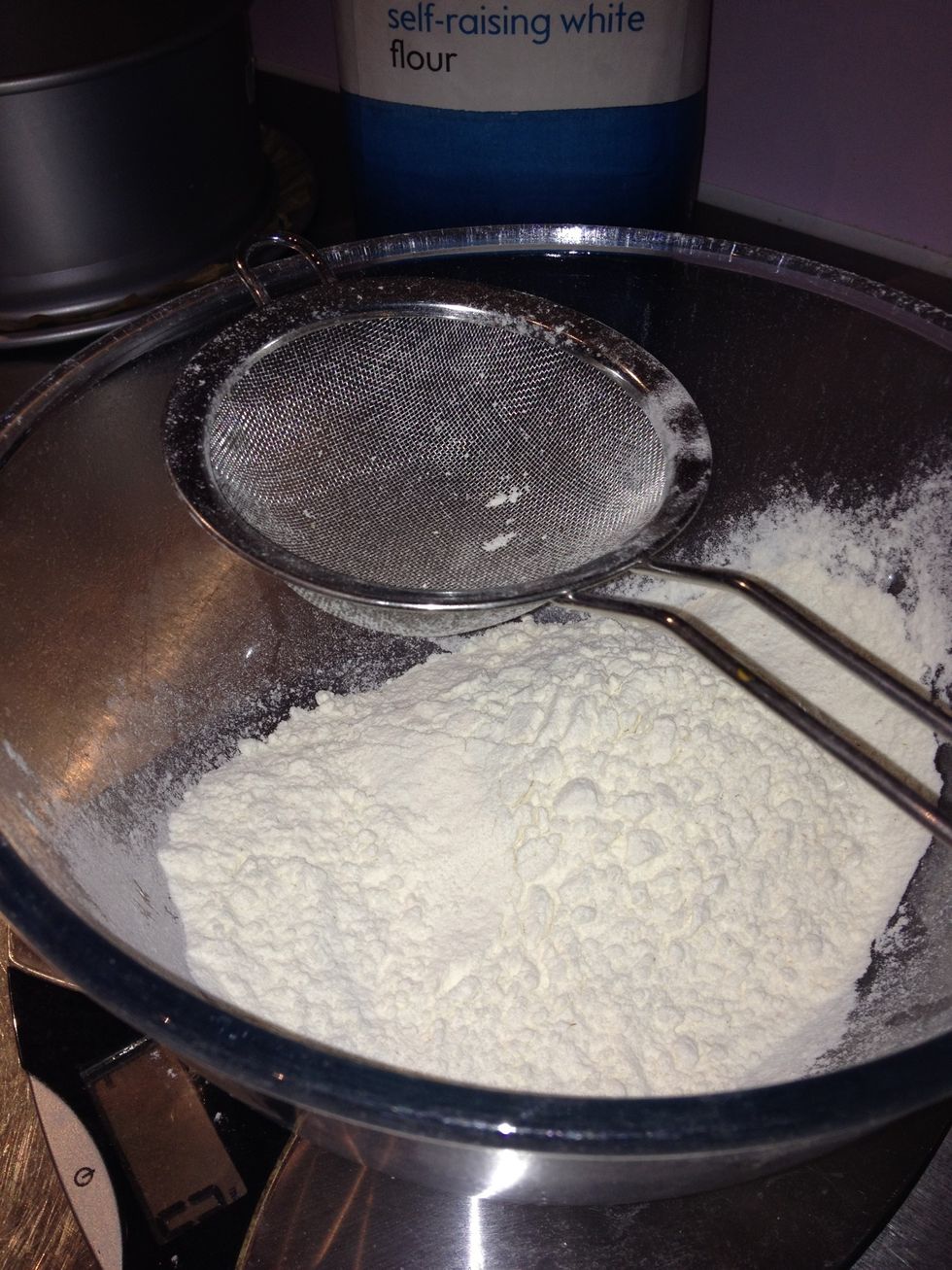 Sieve the flour and baking powder into a large mixing bowl.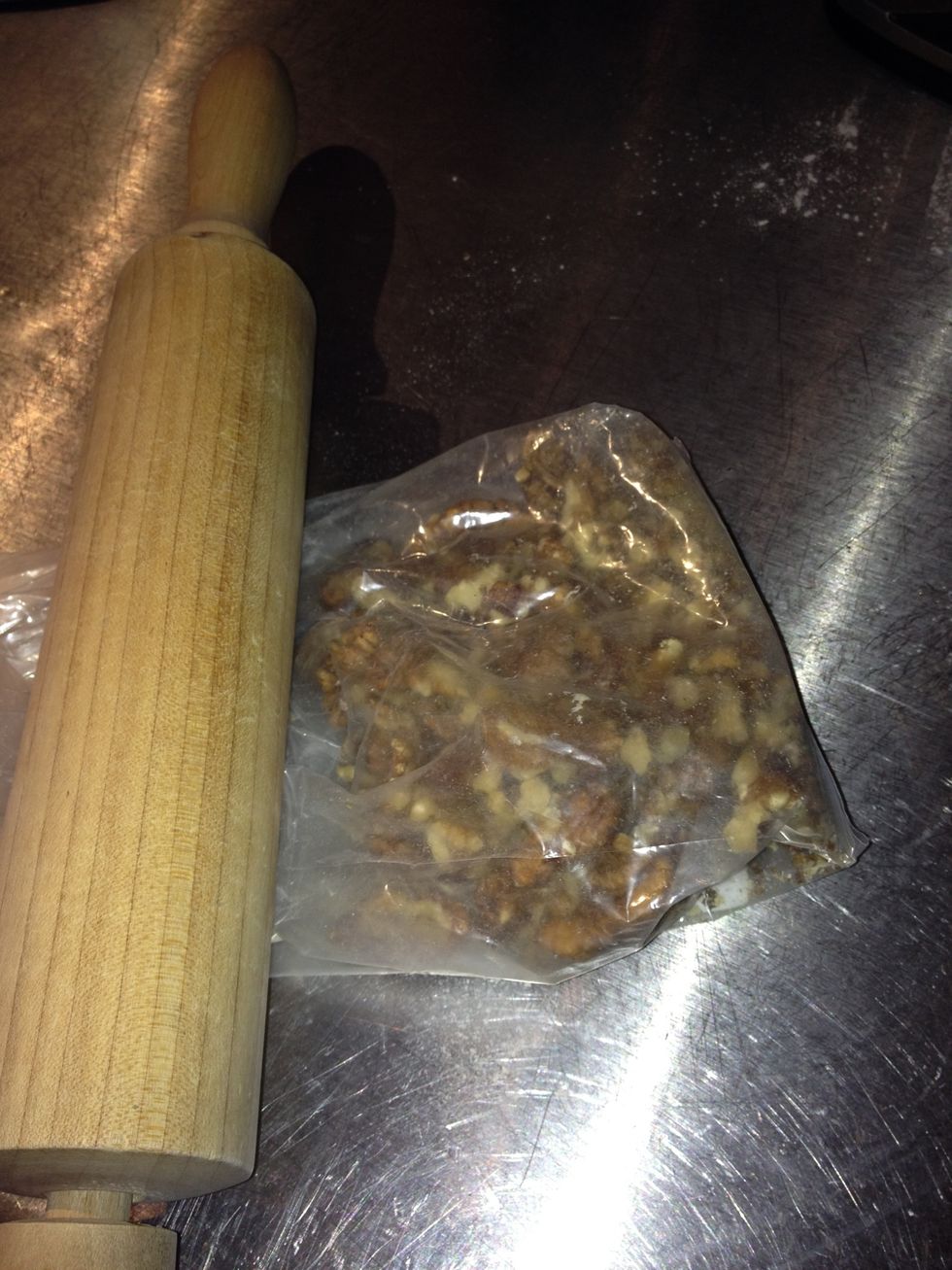 Crush the walnuts: place them into a plastic bag and bash them with a rolling pin.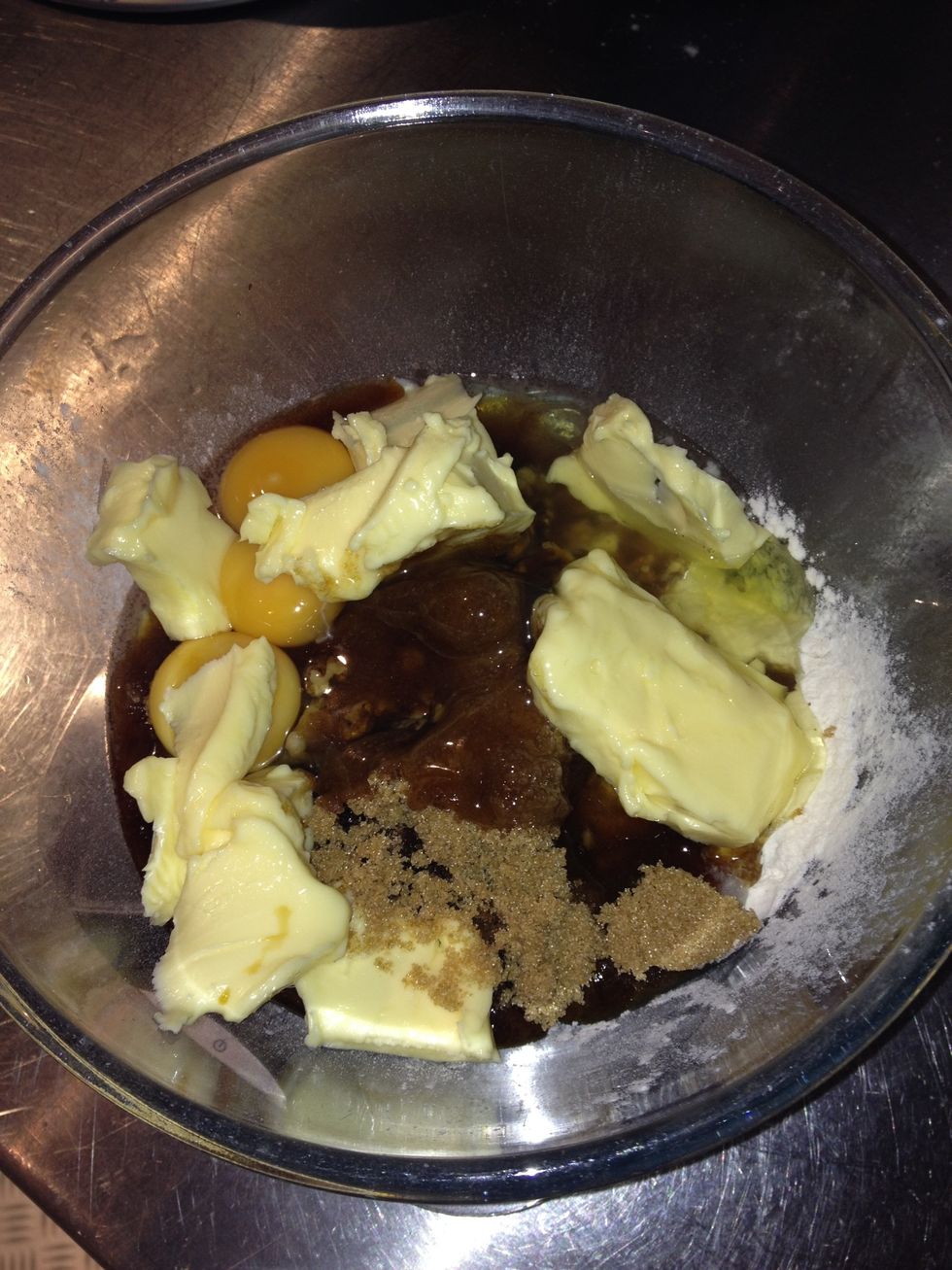 Add the walnuts, softened butter, sugar, eggs and 1 Tbsp of coffee flavouring into the bowl and beat with a wooden spoon.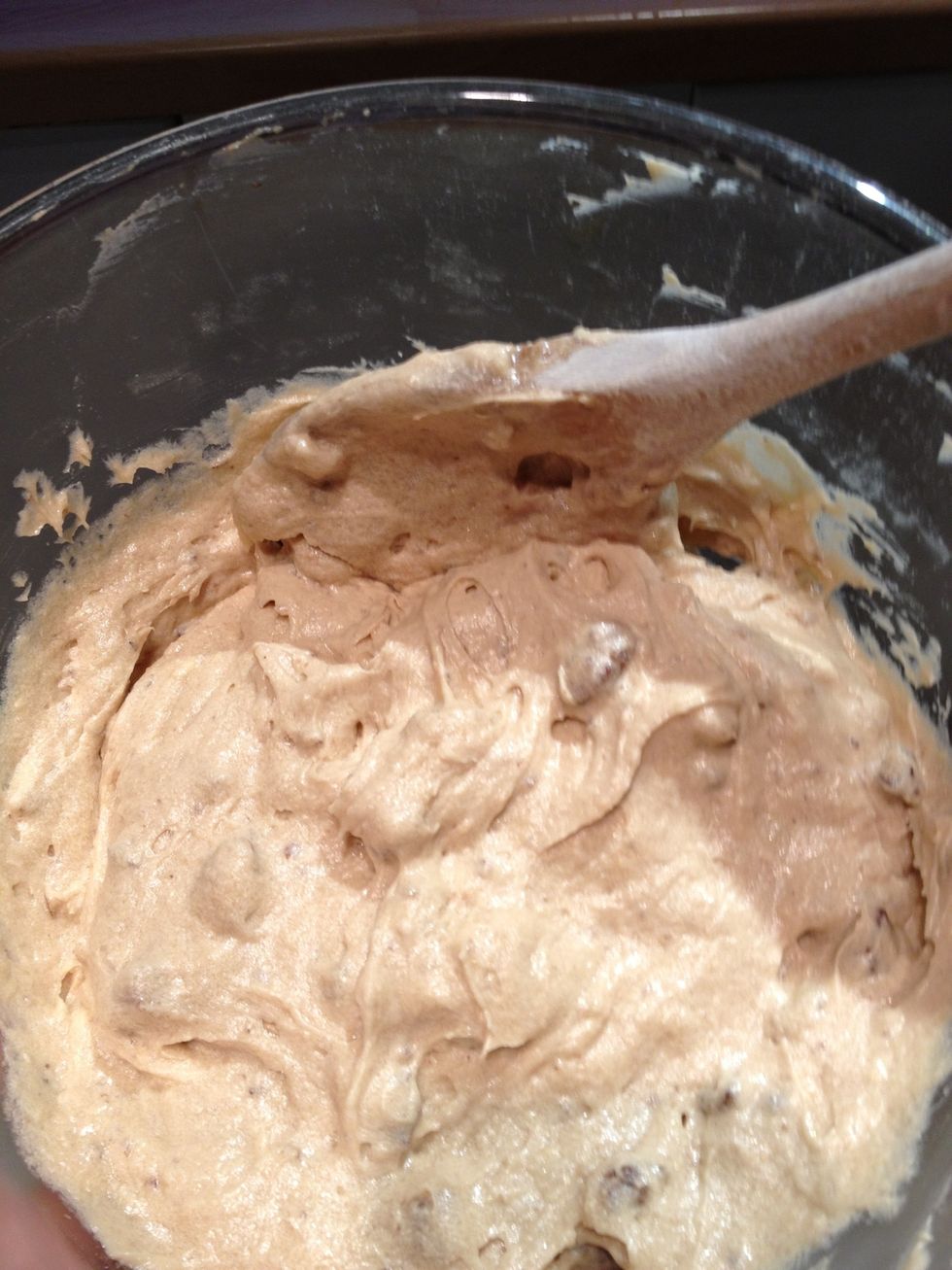 After 2-3 min of beating the cake mixture should look well incorporated and shiny.
Put the cake mix into the prepared tin and smooth the top.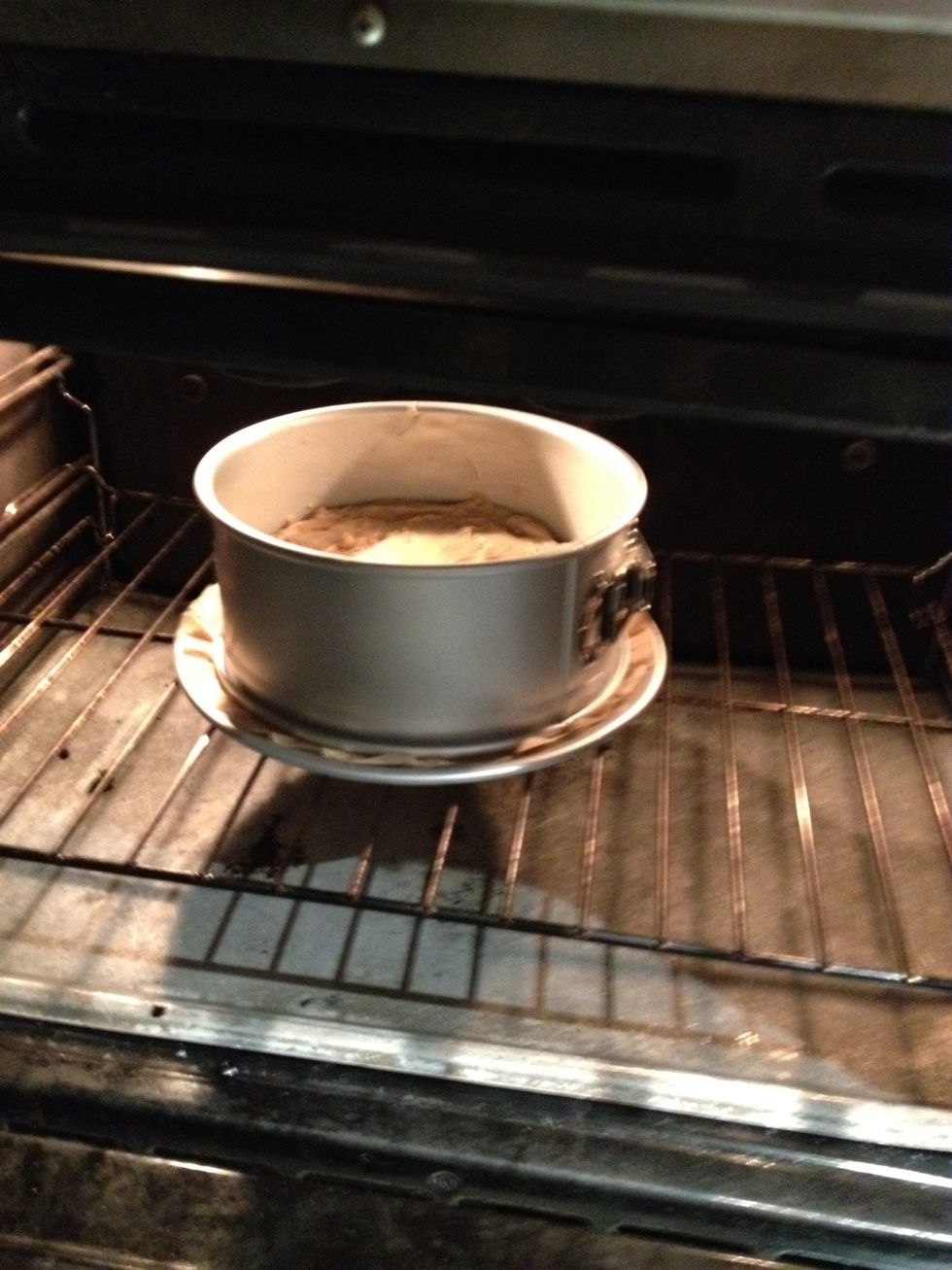 Bake in the middle of the oven for about 23-27 min until a skewer sticked in the middle of the cake comes out clean.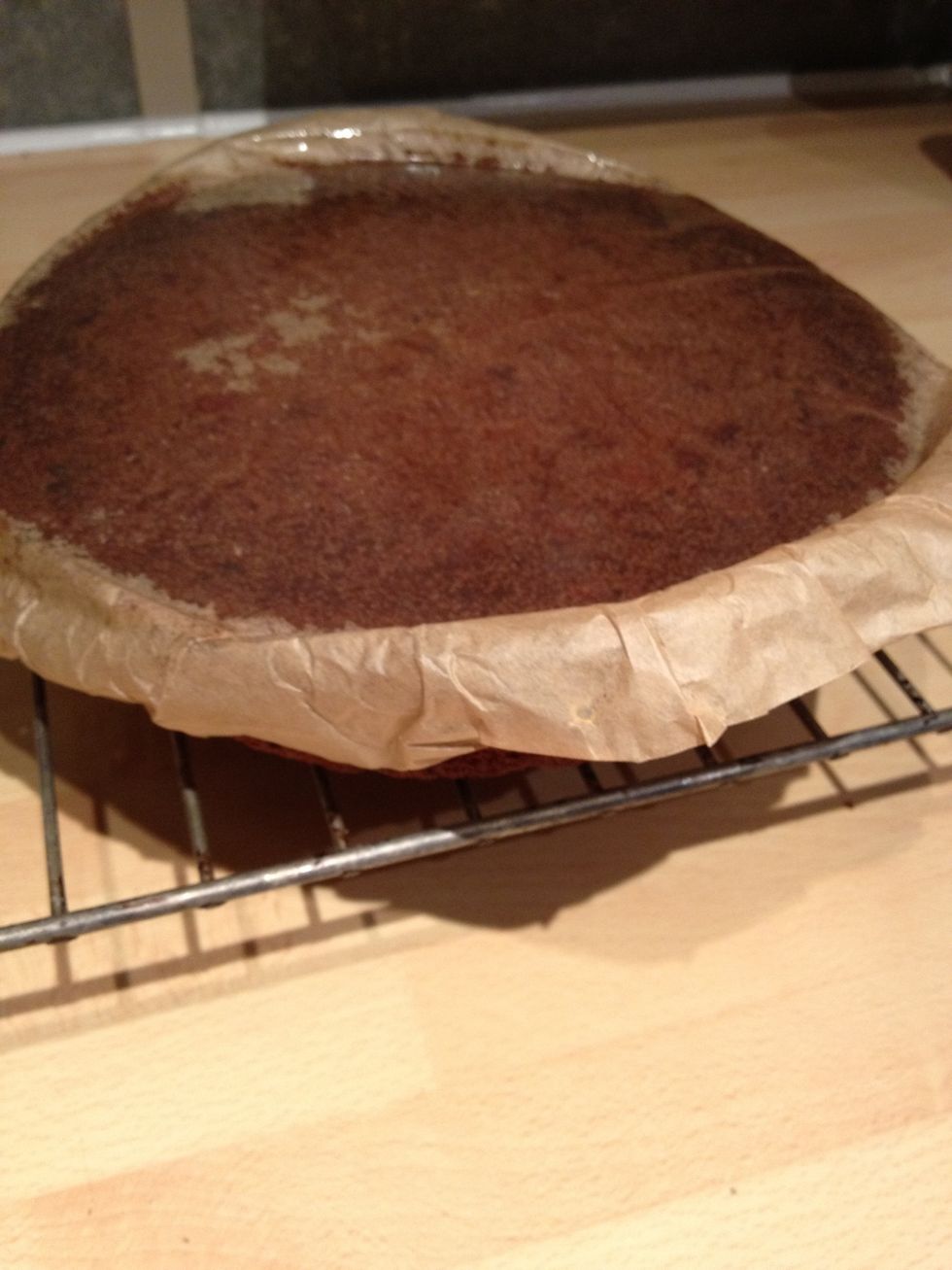 Let the cake cool 5 min inside the tin, then turn onto a cooling rack and peel off the paper.
Let cool.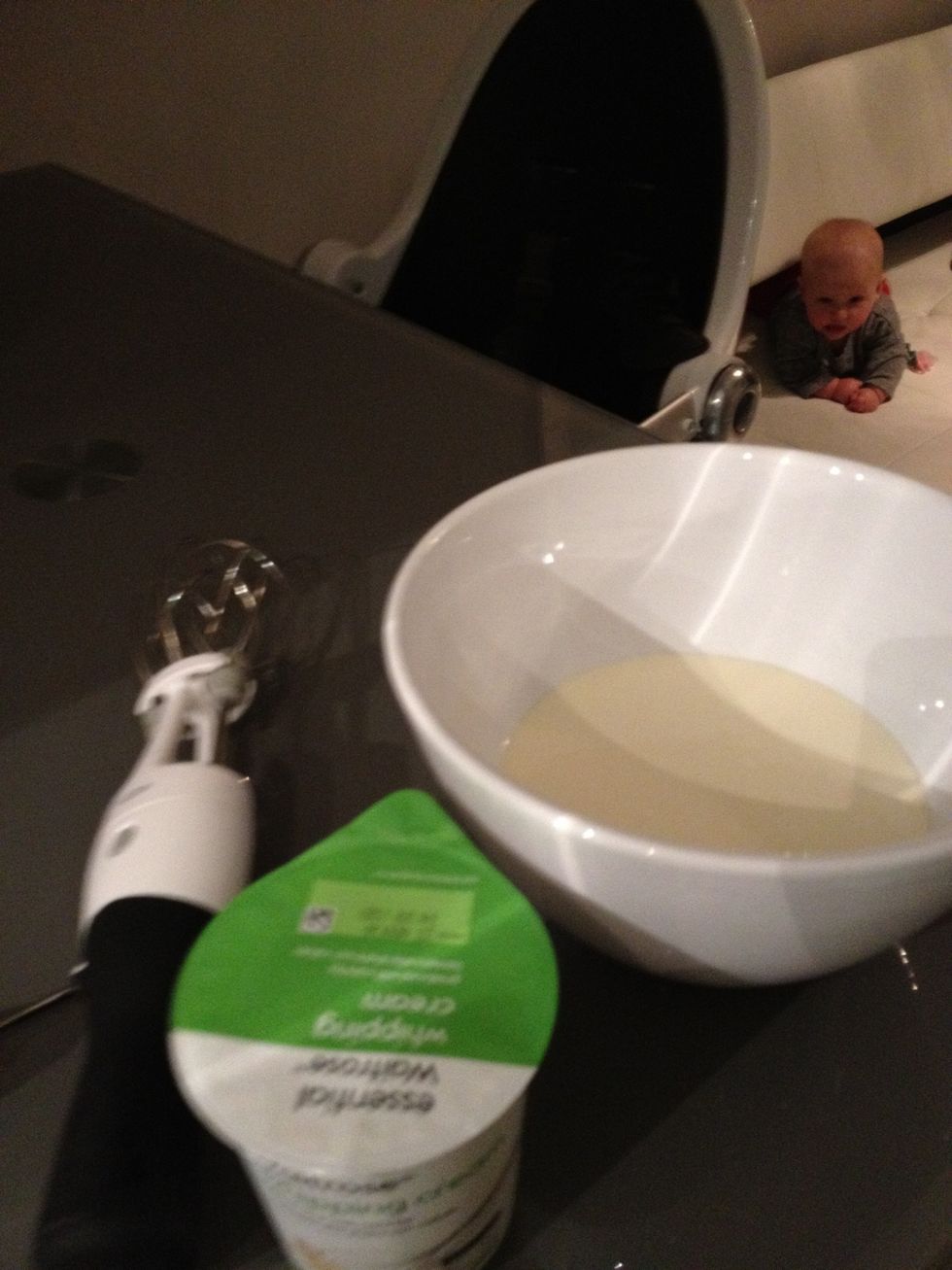 Meanwhile pour the cream into a cold bowl, add 1,5Tbsp of coffee flavouring, then whip until spreadable consistency.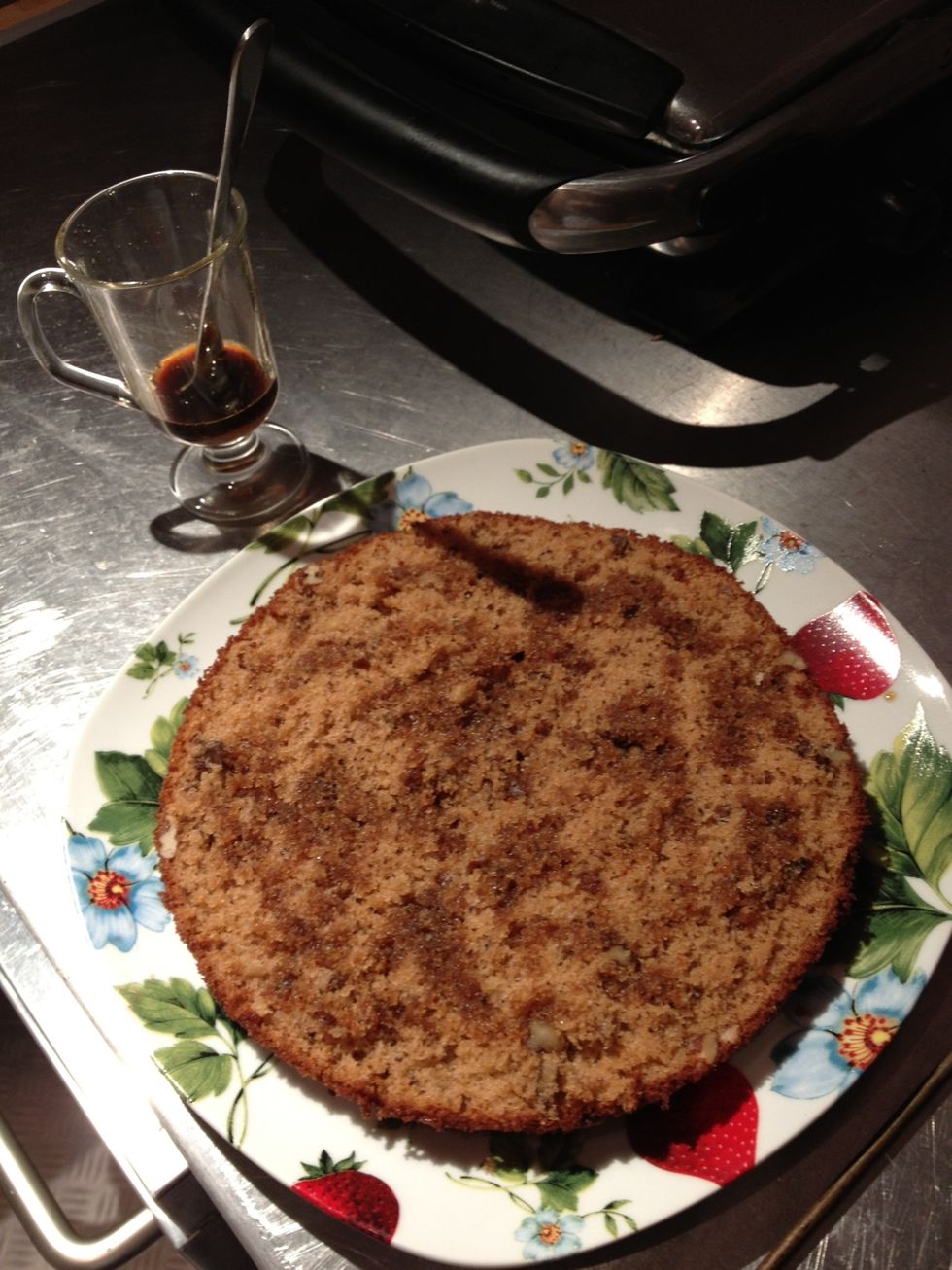 Cut the cake into halves and moisten with some more coffee flavouring.
Spread the whipped cream in between the layers and on top of the cake. Decorate with walnut peaces.
Enjoy! Stays soft and light in the fridge, perfect with a morning coffee.
3.0 Eggs
150.0g Self-rising flour
1/2tsp Baking powder
150.0g Soft light brown sugar
150.0g Butter
1.0tsp Instant coffee
2.0Tbsp Soft light brown sugar
300.0ml Whipped cream